Get ready for your next magical trip to Disney World with this ultimate guide of the best tips for visiting in 2023 & 2024. Whether you're a seasoned Disney-goer or a first-time visitor, I've got you covered with insider advice on everything from accommodations and dining to transportation and navigating the theme parks. Discover how to save time and money, avoid crowds, and make the most of your visit with our comprehensive list of tips and tricks. From park hopper benefits to off-peak hours, you'll find all the latest information to help you plan your perfect Disney World vacation in 2023 & 2024.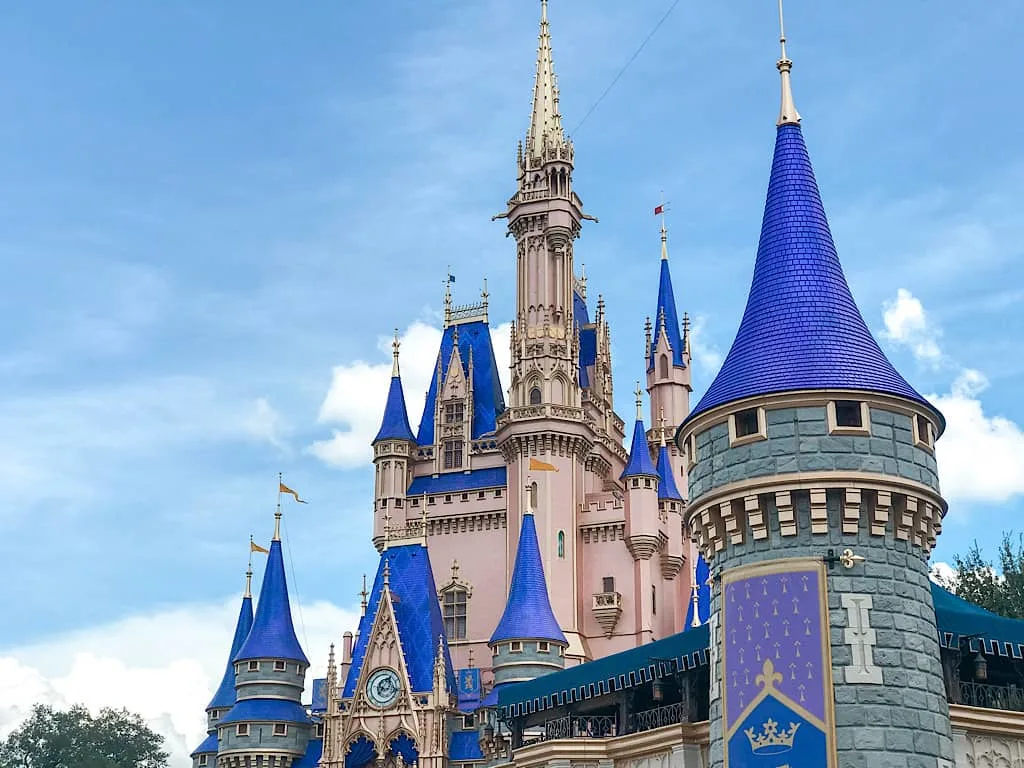 This post may contain affiliate links. When you click on these links, I get a small percentage back at no cost to you! For more information see my disclosure policy.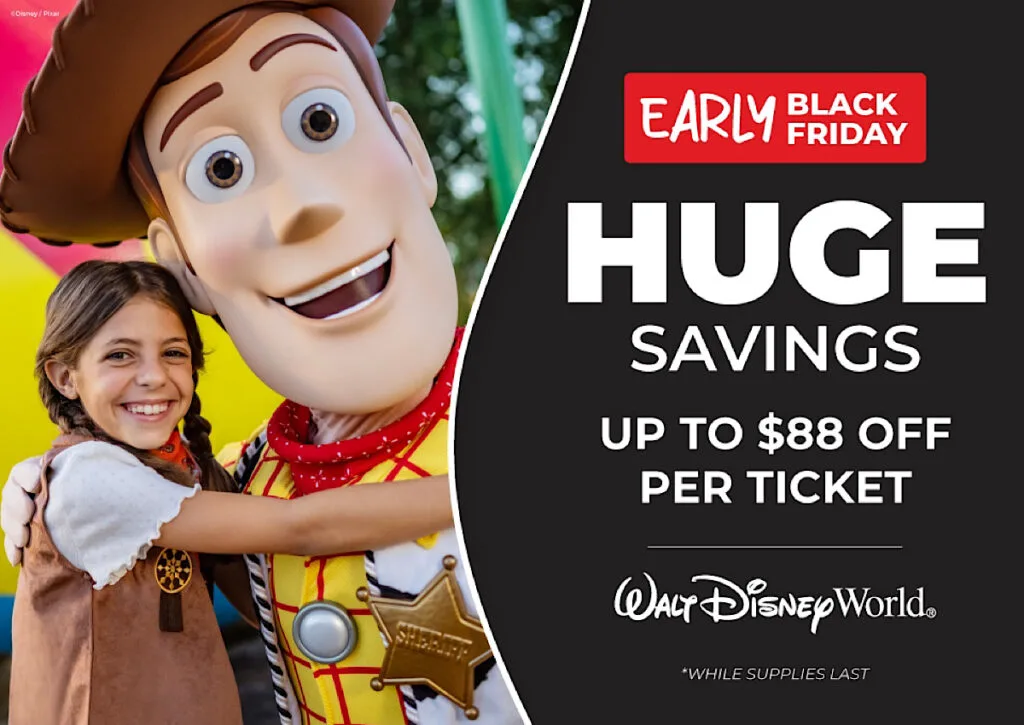 Take advantage of this Early Black Friday Sale with HUGE savings at Walt Disney World from Get Away Today. Check prices & book here: www.GetAwayToday.com (use coupon code:Clubhouse10 or call 855-Get-Away and tell them Mommy Mouse Clubhouse sent you!
Disney World Planning Tips
Disney World is one of the most magical destinations on earth, but with so much to see and do, it's easy to get overwhelmed. Whether you're a first-time visitor or a seasoned Disney-goer, planning your trip can be daunting.
That's why I've put together a comprehensive guide on the best tips for visiting Disney World. From accommodation and dining to transportation and navigating the parks, this advice will help you maximize your fun while minimizing stress. Get ready to make the most of your Disney World vacation with this ultimate guide that covers everything you need to know before you go!
#1 Get Discount Disney Tickets & Vacation Packages
Before we get started, I wanted to let you know where and how I get discount tickets to Walt Disney World. My travel partner, Get Away Today, offers amazing Disney World vacation packages as well as discounted tickets.
And, they have the most amazing concierge service that will help you plan, book, and make dining reservations, all at no charge to you! You can check Disney World ticket and package prices here and use coupon code: Clubhouse10, or call 855-GET-AWAY and tell them that Mommy Mouse Clubhouse sent you!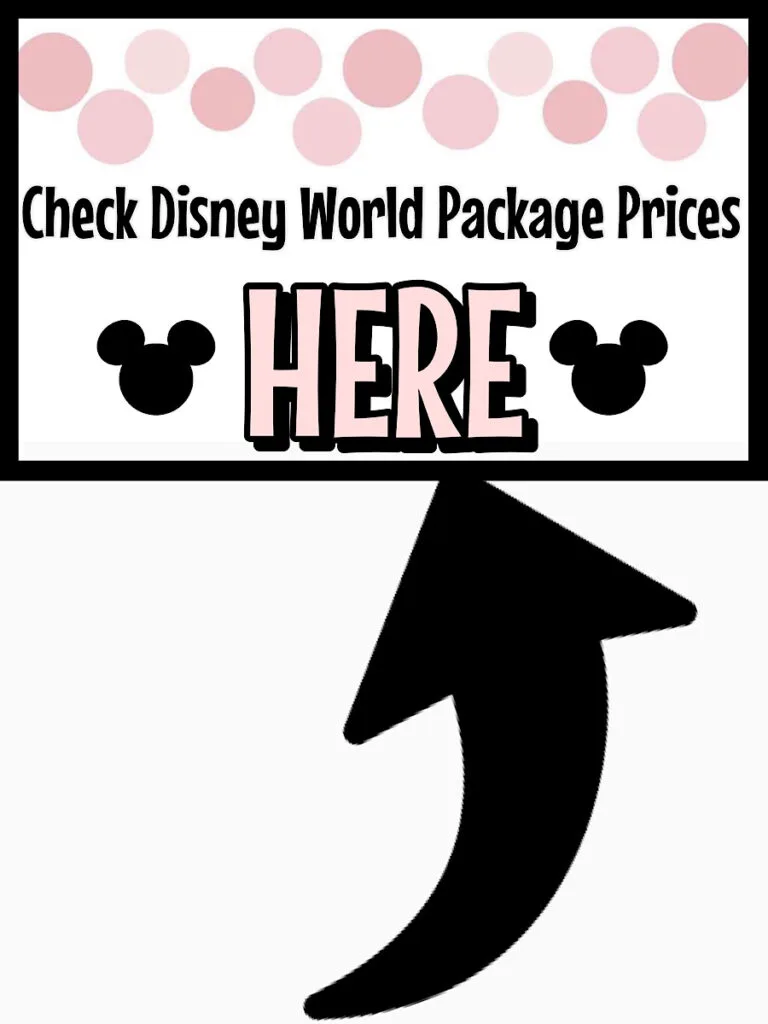 #2 Decide When to Go to Disney World
My first tip is to decide when is the best time to go to Disney World. The answer to this will probably be different for each individual. You should take into consideration factors such as crowd size, temperature, flight/transportation prices, and your budget.
If you don't mind crowds, spring break or summertime may be the best time for you to go because kids are out of school, so no need to worry about make-up work. However, if you'd like to avoid the biggest rush of tourists, mid-week days in the fall or winter are likely your best bet.
You'll also want to think about if you want to visit Disney World during a holiday.
For example, going during Halloween and Christmas are very magical times at the Parks.
To help you decide, check out my Disney world tips for each month of the year: January, February, March, April, May, June, July, August, September, October, November, and December.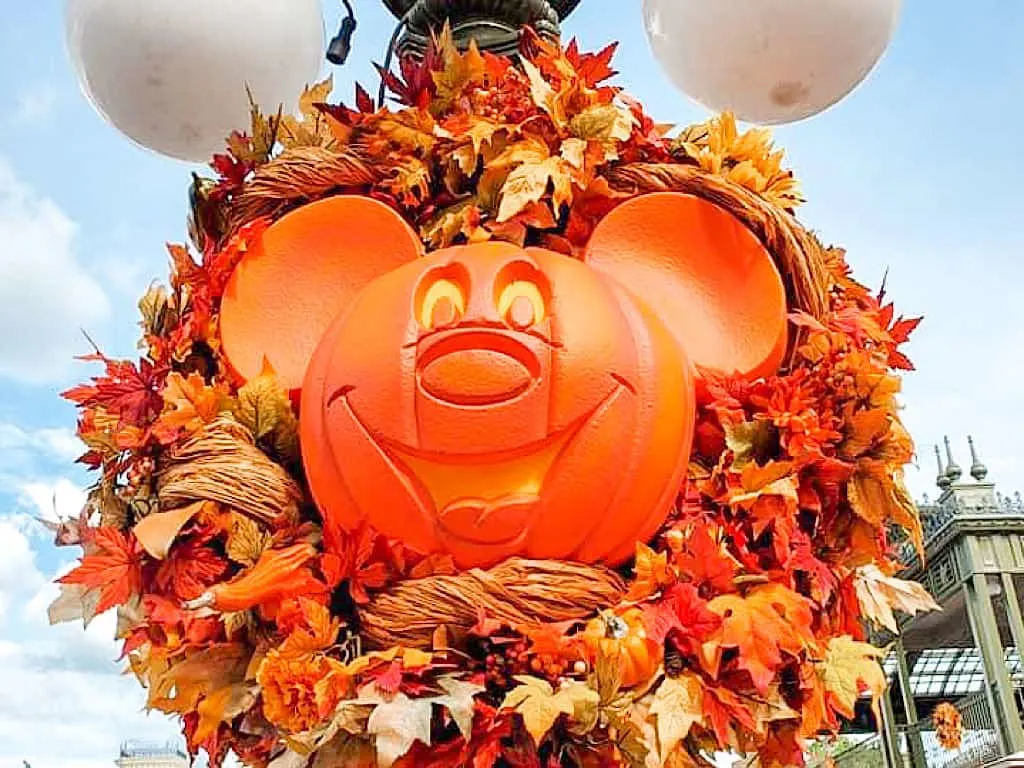 #3 Stay at a Disney Resort Hotel for Convenience and Special Perks
When you stay at a Disney-owned hotel on property, not only are you close to the theme parks, but you get special perks like free transportation around the resort. The monorail, busses, and boats are all available free of charge, to get you where you need to go. If you drive, parking at the parks and resorts is included.
Other perks include early entry into all four parks (30 minutes before the official park opening) and extended evening hours (for Deluxe resort guests) at Magic Kingdom and Epcot.
These perks can really come in handy, especially if you're trying to maximize your time at the parks and avoid long lines. Staying on property is also convenient because you never have to leave Disney World for dining or shopping. You can find everything you need all within one place.
Read my reviews of these Disney hotels: Contemporary Resort, Grand Floridian, Animal Kingdom Lodge, and Disney Skyliner Resorts.
#4 Stay at a Good Neighbor Hotel to Save Money
On the other hand, you can often find off-property hotels with bigger rooms that are less expensive. There are even some Good Neighbor hotels that offer some of the on-property resort perks as well.
For more information on this, I recommend getting a free Disney World vacation quote here. If you'll be spending your time at other theme parks or the beach, the perks of staying on-property might not be as valuable to you.
Read my reviews of these Orlando area hotels: Hilton Lake Buena Vista Palace, Homewood Suites Orlando Theme Park Entrance, Embassy Suites Orlando International Drive, and Universal's Cabana Bay Beach Resort.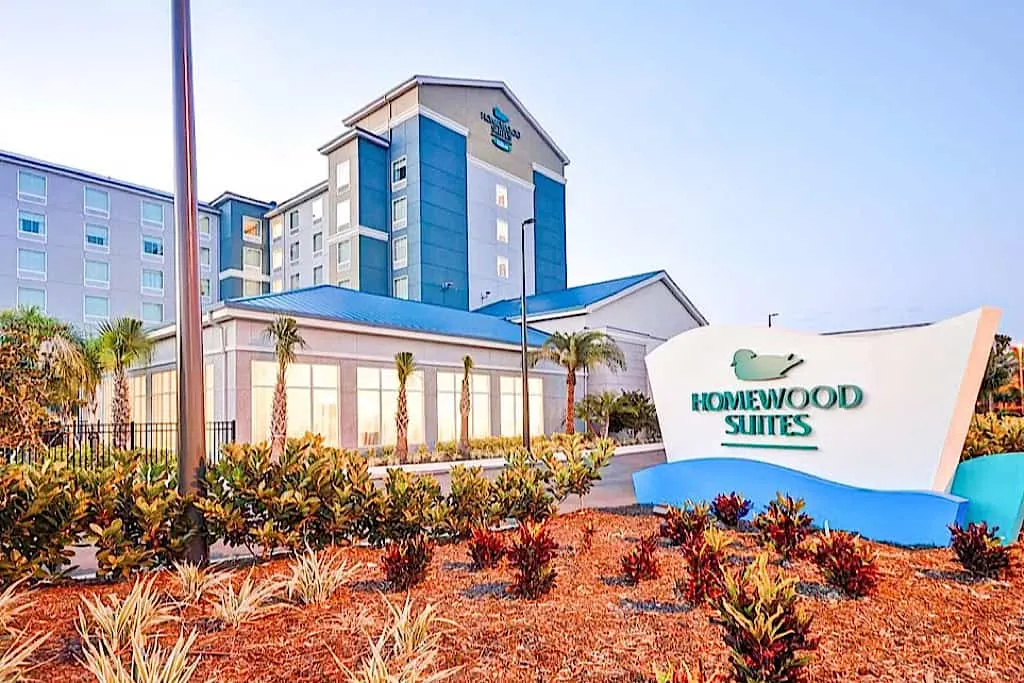 #5 Buy Tickets in Advance to Lock in Savings (But Read the Fine Print)
My next tip is to buy your tickets in advance. Whether you book online or through a travel agent, pre-purchasing your Disney tickets can save you time and money. Plus, Disney World offers a variety of passes for different lengths of stays and group sizes so you can customize your experience.
Just make sure you read the fine print for your tickets. Some tickets have specific requirements and stipulations, so you'll want to make sure to read the fine print to know what you're getting.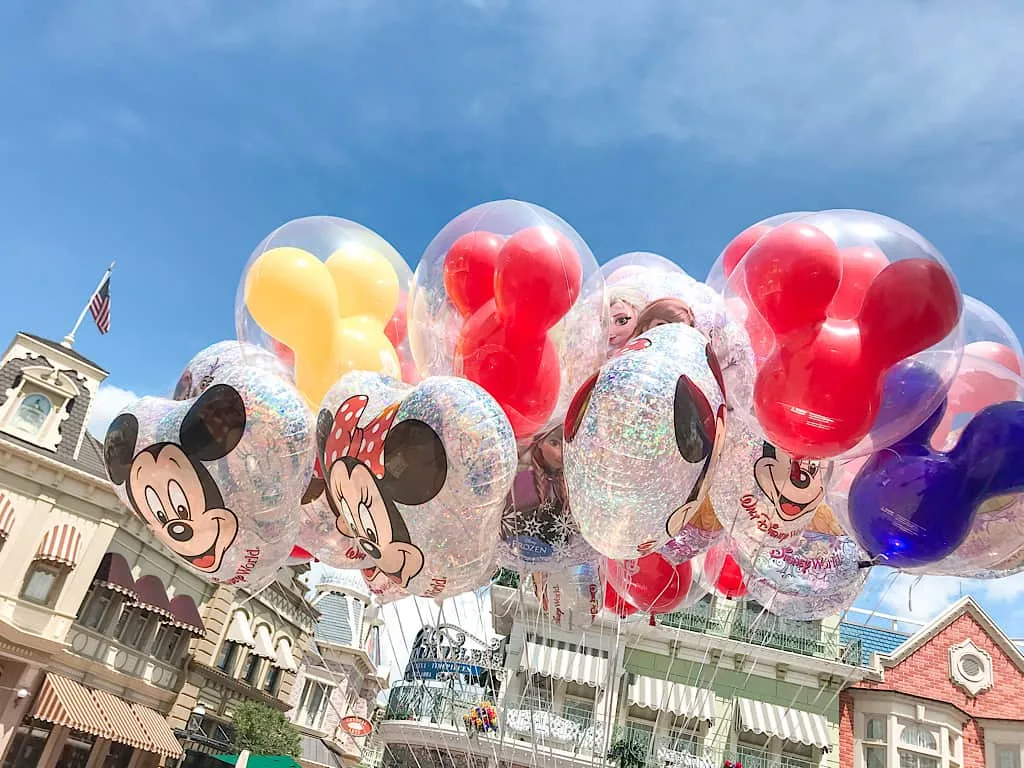 #6 Make Theme Park Reservations
Disney World now requires visitors to get a park reservation for each day you plan on visiting. This is in addition to purchasing your tickets and can be done online or through the app. It's a good idea to check theme park reservation availability for Disney World before booking your vacation and purchasing tickets.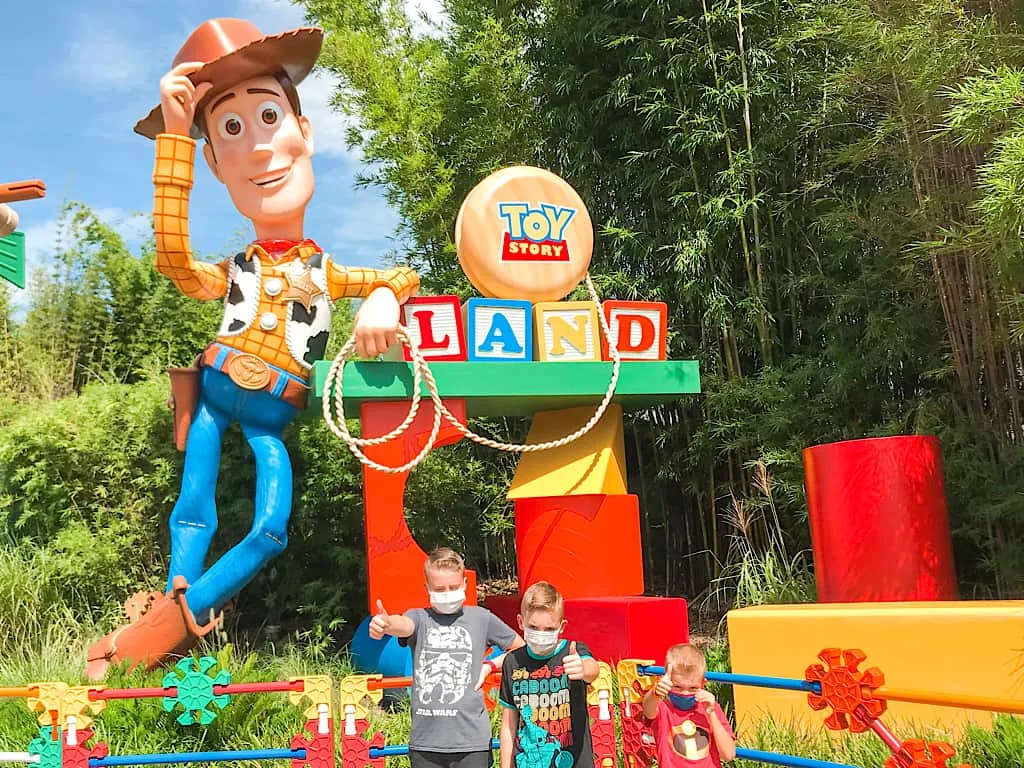 #7 Book Your Disney Vacation with a Travel Agent (Completely Free Service)
If you're planning a Disney World vacation, consider booking with a travel agent. A good travel agent will be able to point out all the discounts and promotions available to you, as well as provide insider advice on how to make your trip more enjoyable. Plus, they do all of this completely free of charge!
If you use a travel agent like my partner Get Away Today, their complimentary concierge team will make hard-to-get dining reservations for you as well as monitor your vacation price and automatically apply any discounts to your package to save you money! Check Disney World ticket and package prices Here.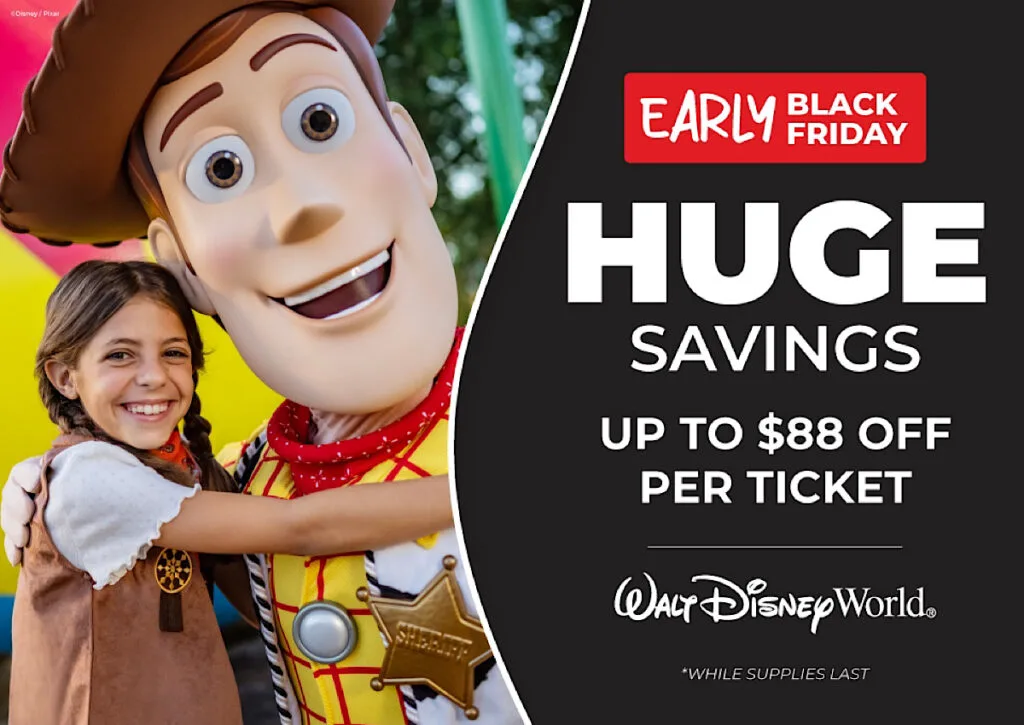 Take advantage of this Early Black Friday Sale with HUGE savings at Walt Disney World from Get Away Today. Check prices & book here: www.GetAwayToday.com (use coupon code:Clubhouse10 or call 855-Get-Away and tell them Mommy Mouse Clubhouse sent you!
#8 Download My Disney Experience App for Mobile Planning & On-the-Go Updates
My Disney Experience is a great app to have on your phone during your visit. This free app allows you to check wait times, order food, make reservations, and even get real-time updates about all the events happening at Disney World. You can also use it to manage all of your theme park tickets and dining plans.
These days, it's essential to have My Disney Experience installed on your phone, so be sure to download the app and set up an account before you arrive. You will need the app if you plan to purchase and use Genie+ in the parks.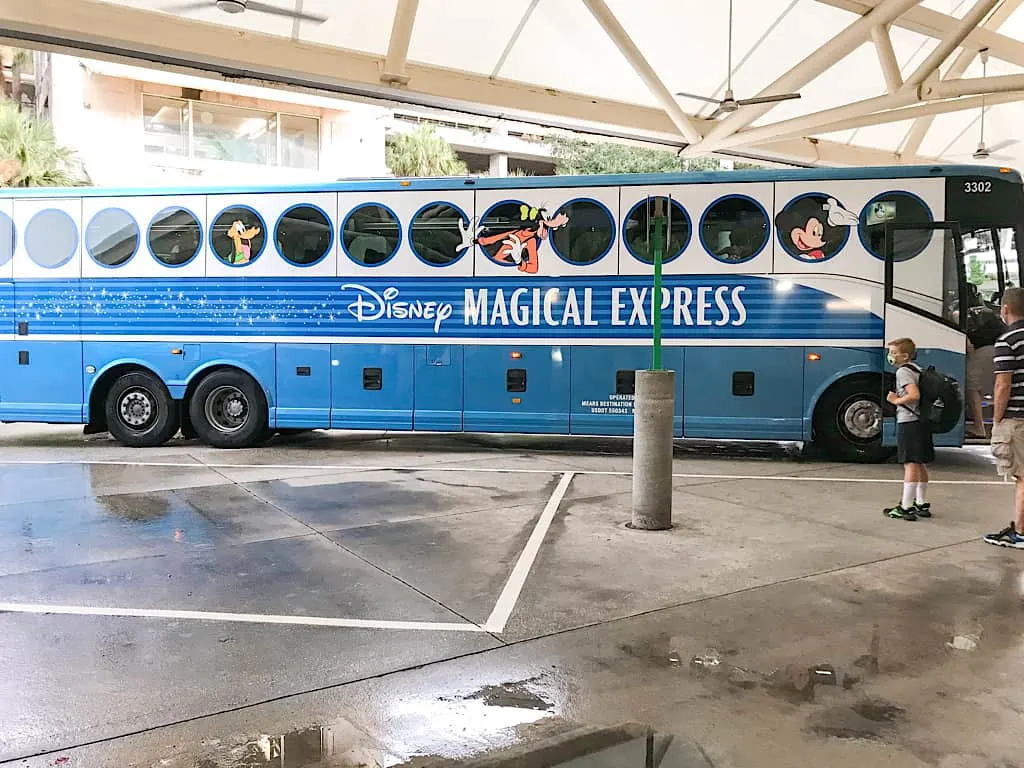 #9 Make Advance Dining Reservations
Disney World is home to some of the best restaurants in the world. If you want to experience the best of Disney dining, make advance dining reservations. It is especially important to plan ahead if you'd like to dine at popular restaurants such as Cinderella's Royal Table, Be Our Guest, or 'Ohana.
Dining reservations can be made up to 60 days in advance. The earlier you make your reservations, the better chance you'll have of getting a spot at the restaurant of your choice.
You can make reservations online or through the My Disney Experience app.
Making dining reservations can be stressful, which is another reason why I recommend booking with a travel agent like Get Away Today. For our recent trip, I sent their concierge team an email that included a list of all of my desired dining reservation dates and times and they took care of all of the reservations for me. It was amazing!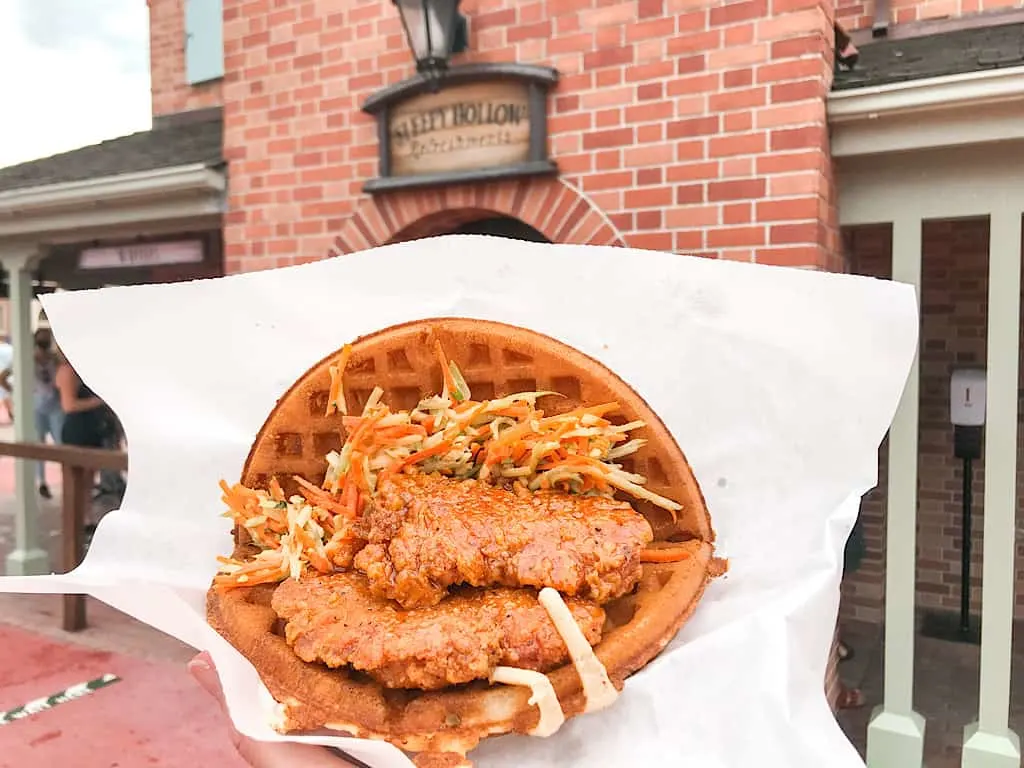 #10 Purchase & Utilize Genie+ To Skip the Lines on Busy Days
Another way to maximize your time at Disney World is to purchase and use Genie+. This service allows you to skip the lines at select attractions which is super helpful on busy days. You can purchase Genie+ beginning at 12:00 am the day you plan to visit.
Genie+ works by letting you make a reservation to ride certain attractions. Beginning at 7:00 am, you can choose an attraction and will get a return time. You will head to the Lightning Lane for that attraction during the specified time and skip the line. For the full list of attractions that offer Genie+ and more details, you can visit Disney World's website.
I highly recommend purchasing Genie+ if your group is interested in experiencing as many attractions as possible. It's an easy way to make sure you don't miss out on any of the fun!
#11 Take Advantage of Early Entry and Extended Evening Hours
If staying at a Disney Resort Hotel, you can make the most of your time at Disney World by taking advantage of early entry and extended evening hours (for deluxe resort guests).
Getting a head start in the morning with an extra 30 minutes, can really give you an advantage by letting you head straight to popular attractions before large crowds arrive at park opening time.
If you can swing it, I highly recommend staying at a deluxe resort and utilizing extended evening hours at Magic Kingdom on Wednesdays and Epcot on Mondays (check park hours for current days).
Another advantage of extended evening hours is the extra chance to join the virtual queue for Tron and Guardians of the Galaxy: Cosmic Rewind at 6:00 pm.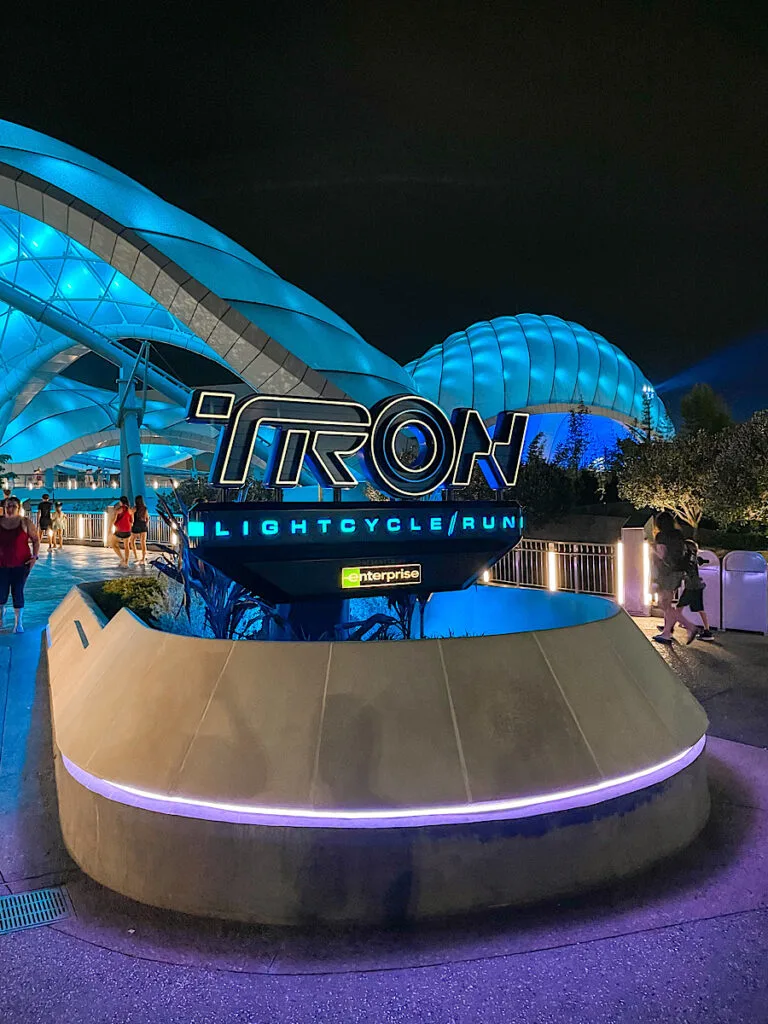 #12 Wear Comfortable Shoes
You will be walking A LOT at Disney World so you'll want to make sure to wear comfortable shoes that have been broken in (are not new). Leave your heels at home! You may also want to bring an extra pair of shoes to give your feet a break. I also like to bring a pair of flip flops to wear to the pool.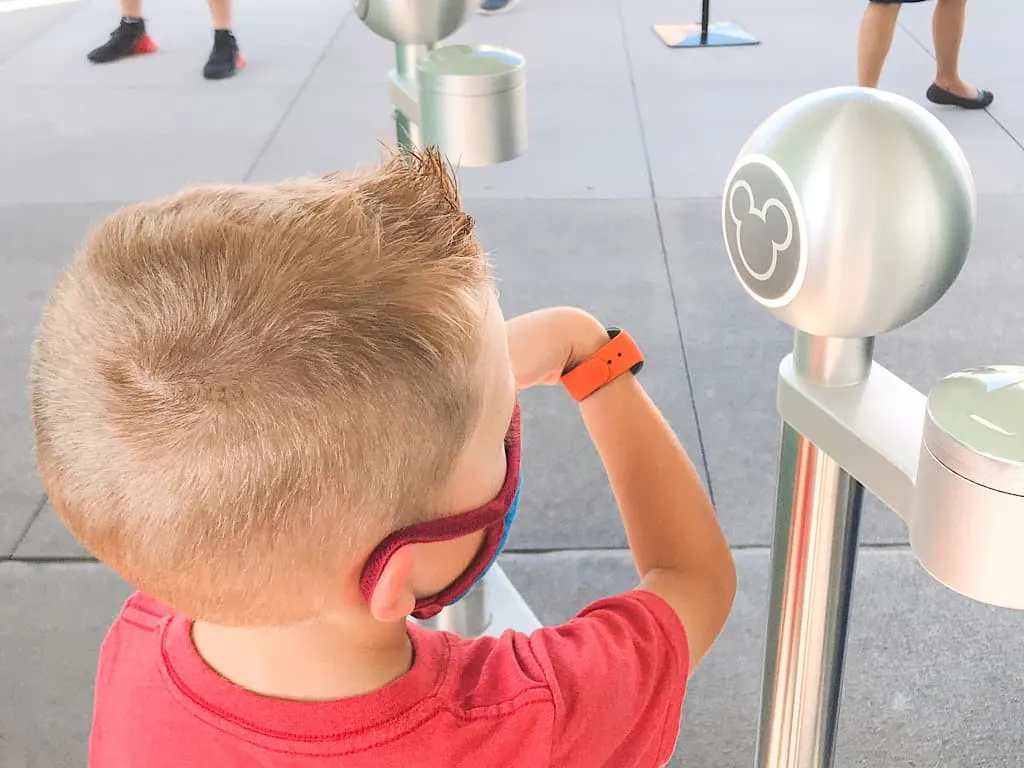 #13 Buy Memory Maker Ahead of Time
If you plan to use Memory Maker on your Disney World vacation, which allows you to download pictures taken by Disney photographers as well as attraction photos, you'll want to purchase this ahead of time. Doing so will save a significant amount of money over purchasing it at the end of your stay.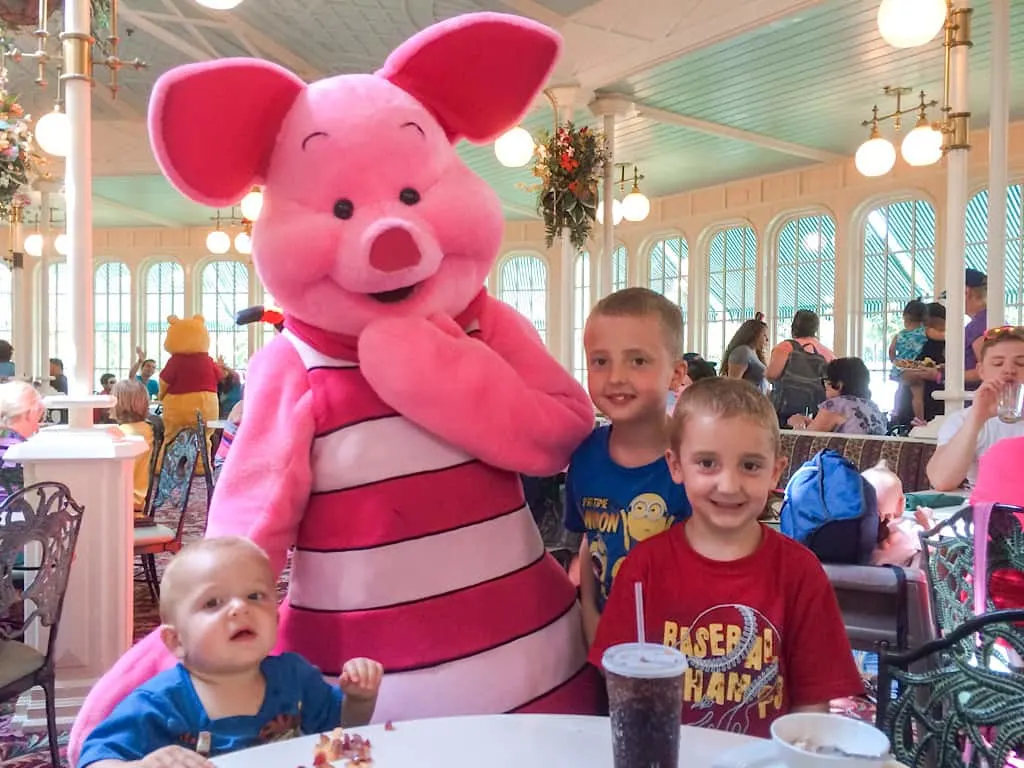 #14 Take a Break Inside the Parks
If you need some time to escape the heat and crowds but don't want to leave the parks, use this time to experience a show like Festival of the Lion King at Disney's Animal Kingdom or visit the Hall of Presidents or the Enchanted Tiki Room at Magic Kingdom. These attractions are easily accessible and have air conditioning!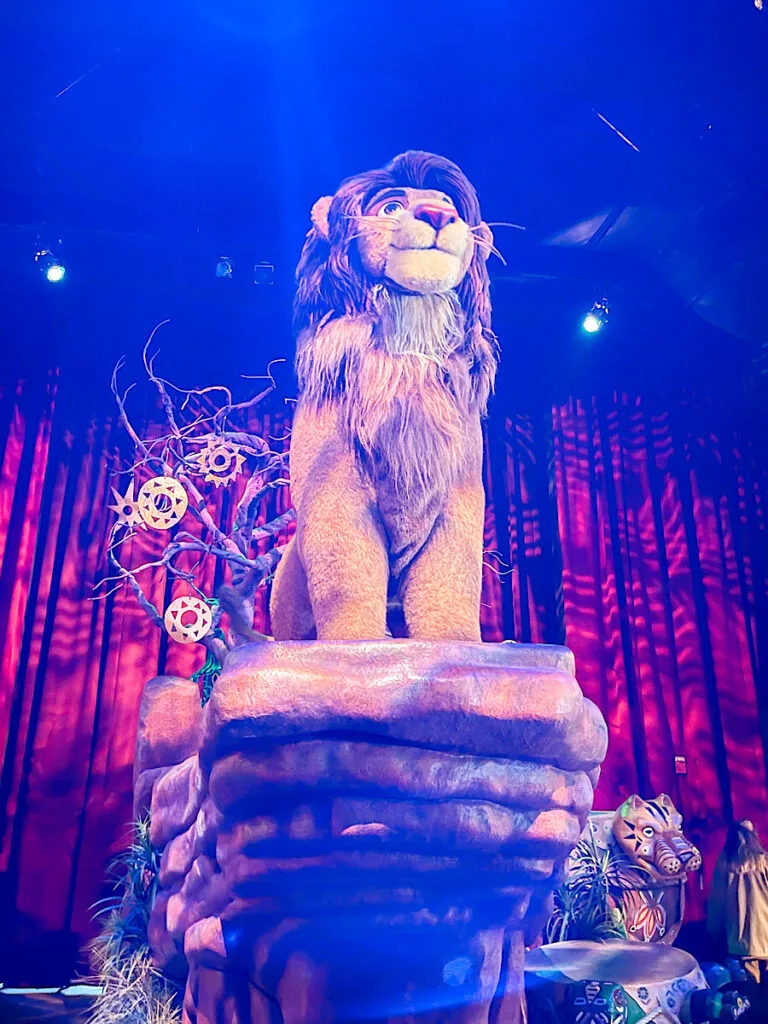 #15 Use Mobile Ordering at Quick Service Food Locations
If you're short on time and want to grab a quick bite to eat, use mobile ordering at select Quick Service food locations. Mobile ordering allows you to order your food ahead of time so all you have to do is pick it up when you arrive. This can save you a lot of time as it eliminates the need to wait in line!
#16 Take a Mid-Day Hotel Break
After visiting the parks with my family many times, I have found out how important it is to take a mid-day break, especially if you start your day early at the parks. It is so nice to get everyone back to the hotel in the afternoon for either a nap or a swim during the hottest part of the day. That way we are recharged and ready to spend the evening back at the parks!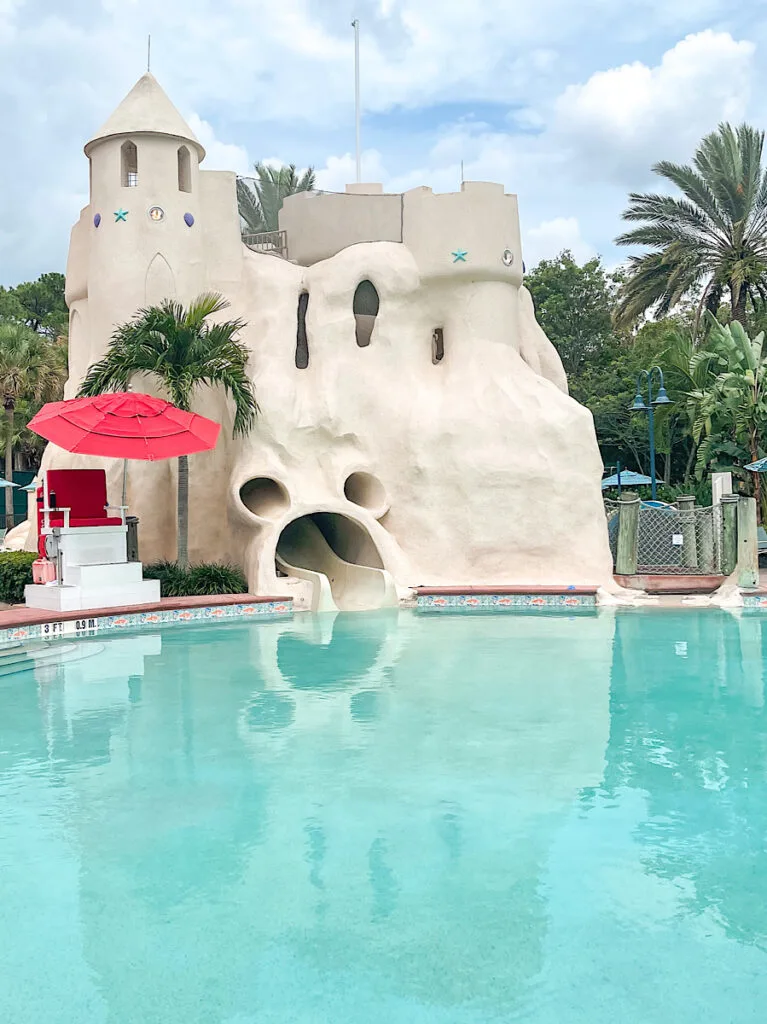 #17 Bring a Portable Phone Charger
Bring a portable phone charger. You will be using your phone all day for taking pictures and checking wait times so you don't want it to die while you're in the middle of an adventure.
Having a portable charger can help ensure that your phone stays charged throughout the day! Plus, there are charging stations located around the parks if need be. And don't forget to bring the correct charging cord for your phone! (Don't ask me how I know 😉
Another option would be to purchase a Fuel Rod at one of the parks for $30 and exchange it for a fully charged one during your stay. There are fuel rod kiosks located throughout all of the Disney World parks.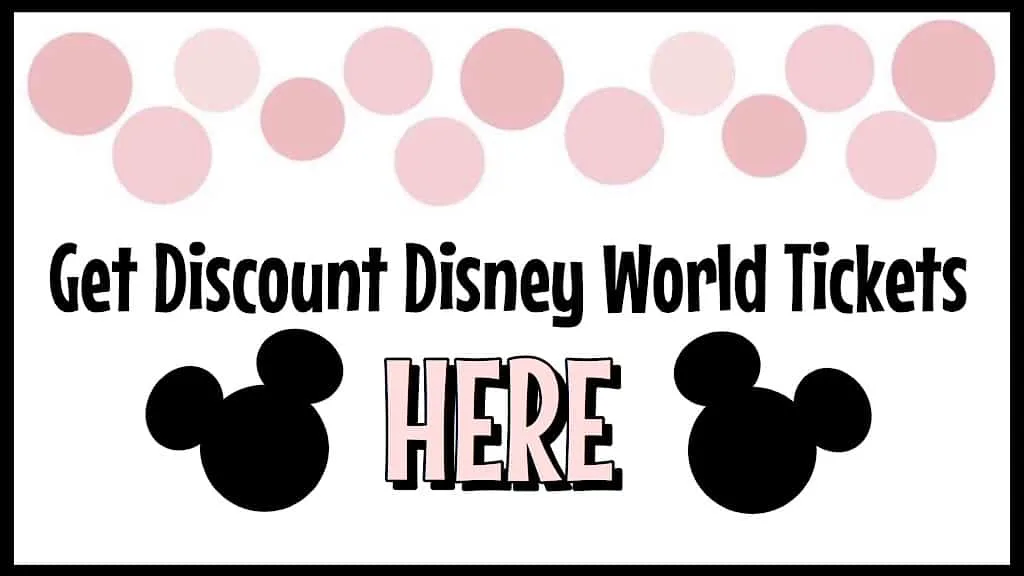 #18 Use Single Rider Lines
If everyone in your party is over the age of 7, you might want to consider using a Single Rider Line at select attractions. This is a great way to skip the line and ride quickly. Just be aware that your group will be split up, so make sure kids know that they will not be riding with you.
Single Rider attractions include Rock'n'Roller Coaster at Hollywood Studios, Millennium Falcon: Smugglers Run at Hollywood Studios, TestTrack at Epcot, and Expedition Everest at Animal Kingdom.
#19 Use Rider Switch
If your party has a mix of adults and children, try using Rider Switch. With this option, you can split your party up so some people can ride an attraction while others wait in line.
This is a great way to maximize your time if part of your group doesn't meet the minimum height requirement for certain rides or if someone doesn't want to experience an attraction. See a cast member at the entrance to the attraction for assistance.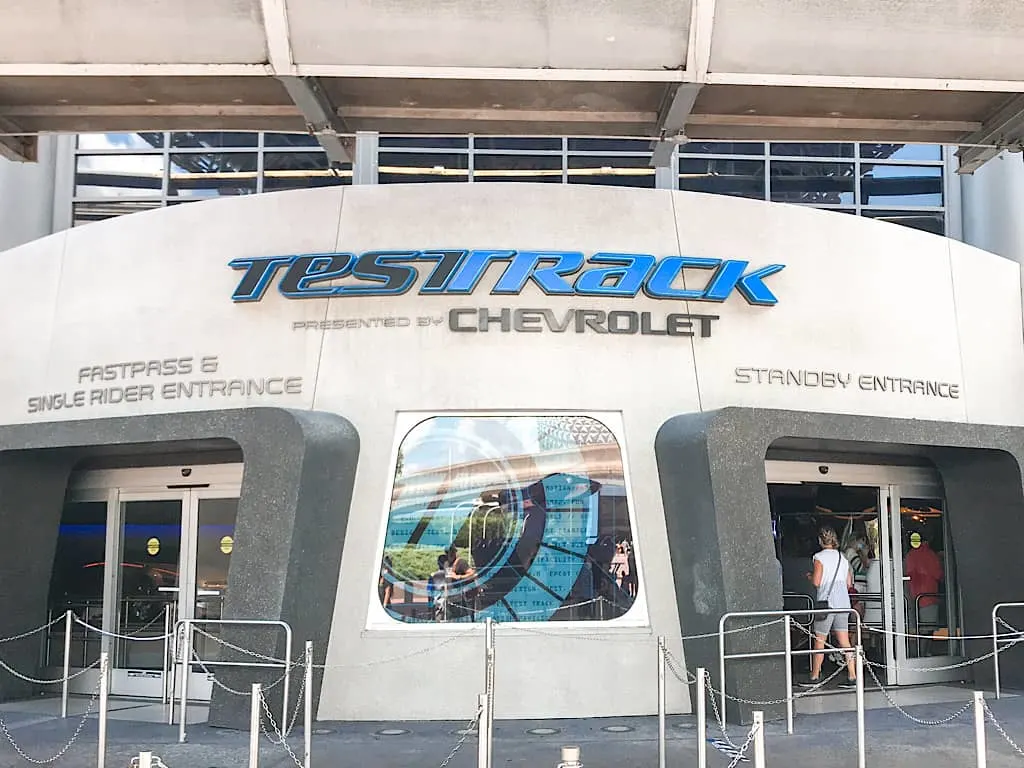 #20 Prepare for the Sun
During most of the year, Florida is HOT. Make sure you are fully equipped with sunblock, a hat, and sunglasses to ensure you don't get a sunburn. That's not a good way to spend your vacation!
You might also want to bring a portable fan or neck fan and possible some cooling towels to help you stay cool when temperatures and humidity are high.
#21 Bring Your Own Snacks and Water
The great thing about Disney is that you are able to bring your own food into the parks with you. This is a great option for those wanting to save some money and also for those who may have a picky eater or two.
Find all about how to get groceries delivered to your hotel as well as a great list of snack ideas you can take with you into the parks here.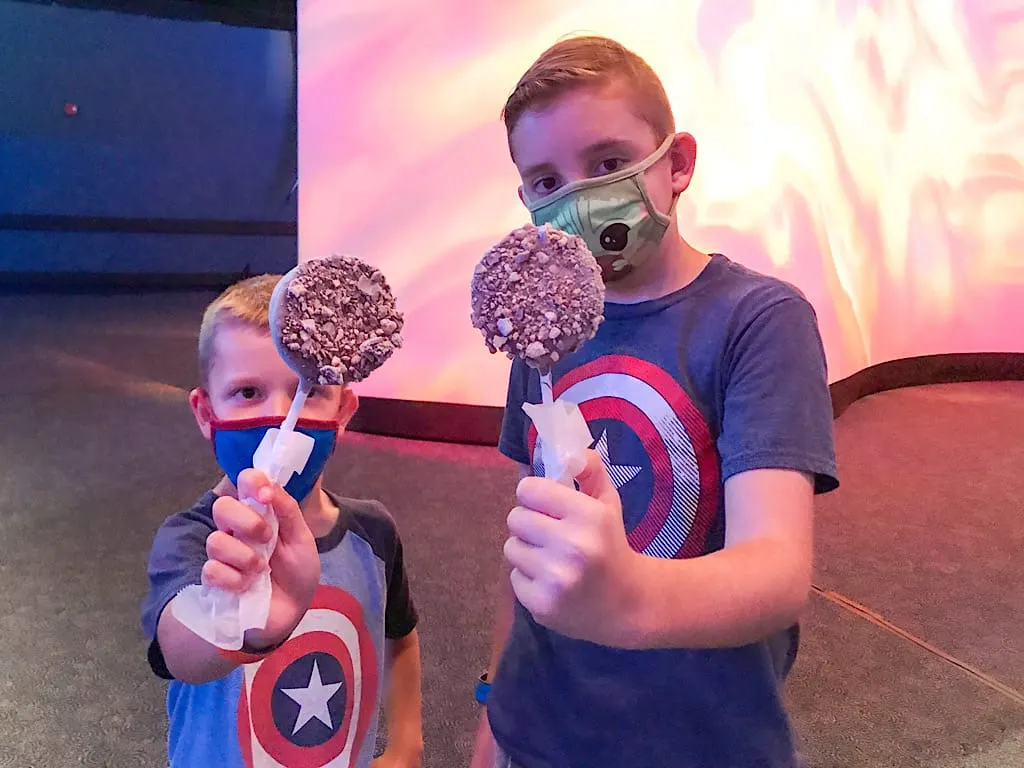 #22 Take a Day Off
If time allows, try to take a day off in between your park visits. Walking all day can get exhausting so it's nice to be able to take a day to relax and recharge for another day at the parks.
This is a great time to spend some time shopping and eating at Disney Springs, visiting other Disney Resorts, or even just spending the day by the pool at your own hotel.
#23 Don't Buy a Park Hopper Ticket
I know this tip can be controversial, but I said it. Park Hopping is not always convenient at Disney World and I feel like there is a lot of wasted time moving between the parks. Because of this, I recommend getting a 1-Park per day ticket and putting all of your time and energy into the park you are at for the day.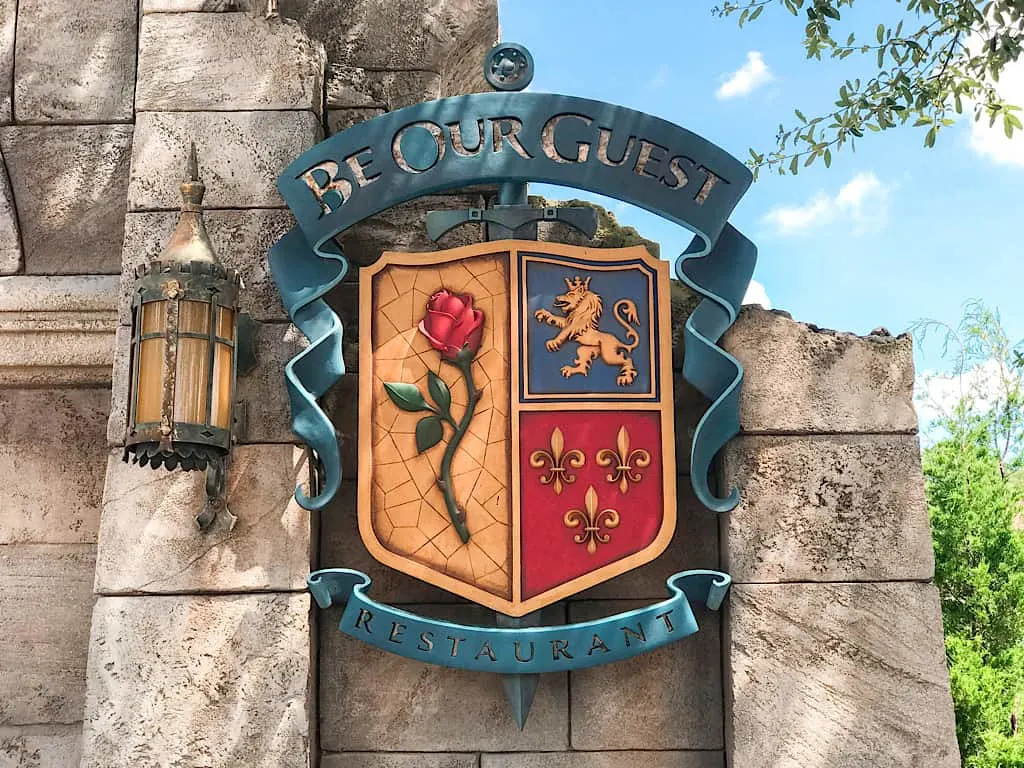 #24 Experience a Dessert Party
I am not a fan of staking out a spot to view the fireworks hours before, and if you're like me, you might want to check out one of the dessert experiences. These dessert parties are a separate charge and also require a valid admission and park reservation.
For example, at Magic Kingdom, you can choose from three different experiences. One, where you enjoy your dessert party then view the fireworks from a reserved spot close to the castle.
With the second experience, you enjoy your desserts while watching the fireworks. For the third experience, you will watch the fireworks in a reserved viewing area, then attend the dessert party.
Although an extra expense, I find these extra experiences to be amazing and worth the money if you can swing it.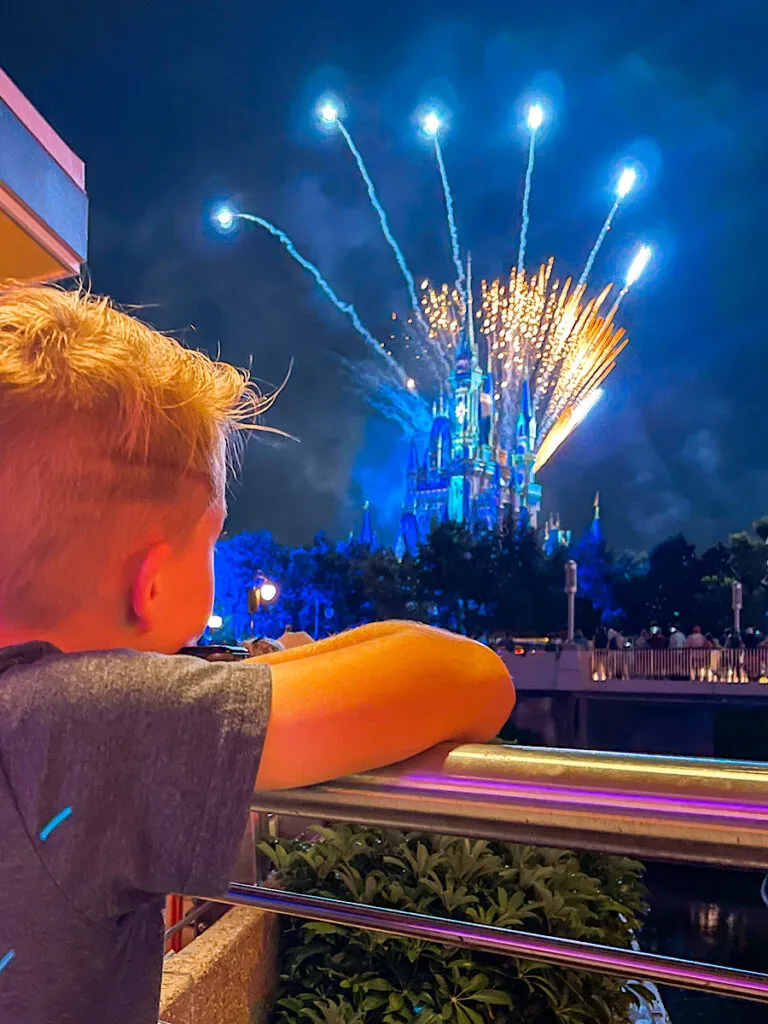 #25 Enjoy a Character Meal
If character interactions are important to you, I recommend booking a Character Meal. While you are enjoying your breakfast, lunch, or dinner, characters will make the rounds around the restaurant to visit each table for interactions and pictures. This is a great way to meet 4-5 characters at once, without waiting in a long line.
My family's favorite character meals are the Garden Grill at Epcot, Chef Mickey's at the Contemporary, and 'Ohana at Disney Polynesian. There are many others to choose from as well – just check out the website for all of your options and book in advance to get a reservation! Check out my reviews of many Disney World Character Meals here.
#26 Pack the Right Items
Make sure you pack the right items for your Disney World trip. Space in your suitcase is a premium so you'll want to pack things that you need without overpacking.
Check out my Disney World packing list here including things like comfortable shoes, sunscreen, a portable phone charger, and a fan. All of these items are essential for making your trip enjoyable and stress-free!
I also recommend packing at least one poncho per person (rain jacket style found here on Amazon) in case of an unexpected rain shower. And don't forget to bring a reusable water bottle – or two – so you can refill it at any of the drinking fountains throughout the parks.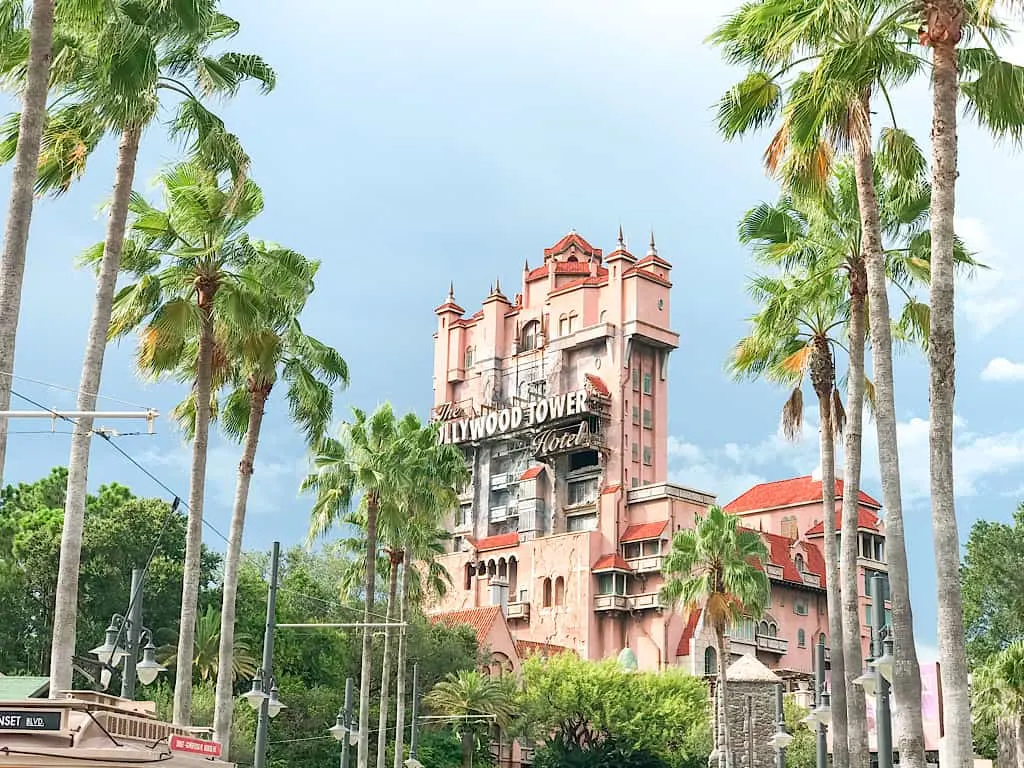 #27 Purchase Magic Bands
A Magic Band is a band that you wear around your wrist that connects to your My Disney Experience App. Wearing the band allows you to enter the park, redeem Genie+ reservations, as well as make charges to your room and open your hotel room (if staying at a Disney-owned resort).
It's true that you can do all of these things on the app with your phone, but it is so nice to just scan your wrist and not fumble around trying to turn on your phone to open the app. Using the app can also drain your phone's battery quickly.
If you get a Magic Band+ your band will light up and buzz at certain places throughout the parks and will also light up with the music of shows like the fireworks at Magic Kingdom and Fantasmic! at Disney's Hollywood Studios making it an interactive and magical experience!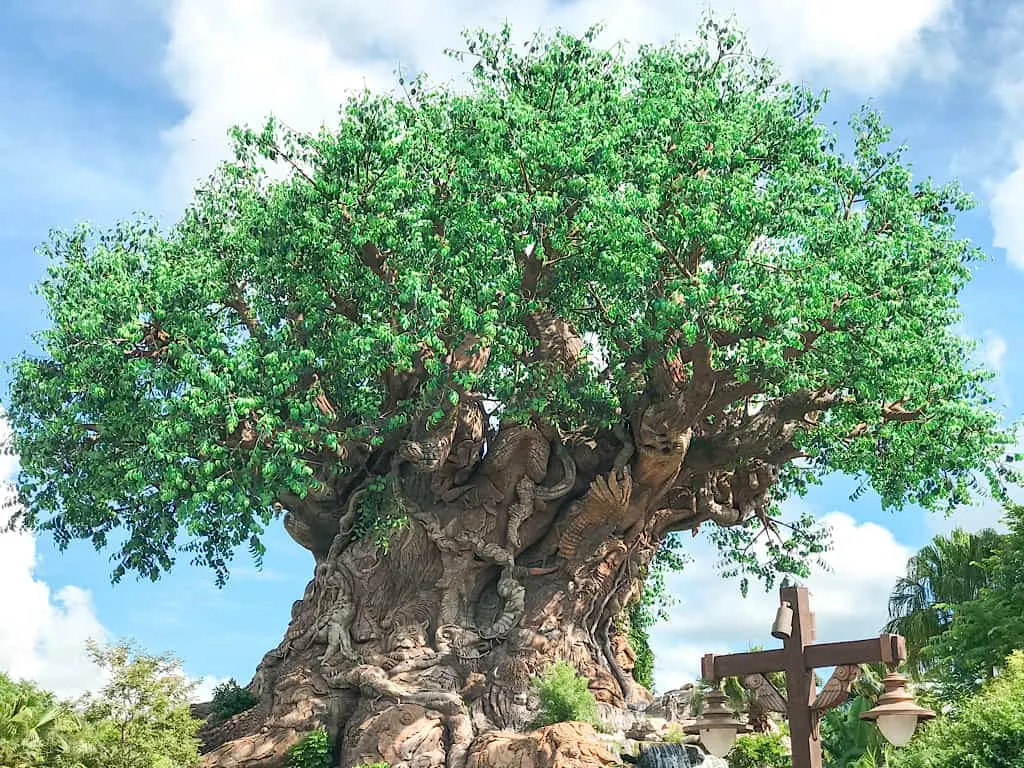 #28 Use Apple Air Tags or Tiles to Keep Track of Items
Air tags are a great way to keep track of things like your stroller, backpack, or even your kids while at the parks. You can attach an Air Tag to any item or person and then use the Find My App on your phone to track it.
This is especially helpful when you're in a crowded area like Main Street U.S.A.! It's also a great way to keep track of your checked suitcase when you are traveling to and from Disney World.
Tiles are a similar product that you can attach to items and then use your phone to find it. Tiles are less expensive than Air Tags but don't have quite the same features and capabilities as Air Tags.
Whichever one you choose, both products will provide peace of mind while at Disney World. You'll never have to worry about losing anything!
#29 Save Money and Order From the Kids Menu
Food portions at Disney World tend to be really large. If you have smaller kids or anyone in your family who is a picky eater, try ordering from the Kids Menu whenever possible.
Not only are the portions more manageable but they're usually much less expensive too! Plus, many times these meals include a drink which can be a real money saver!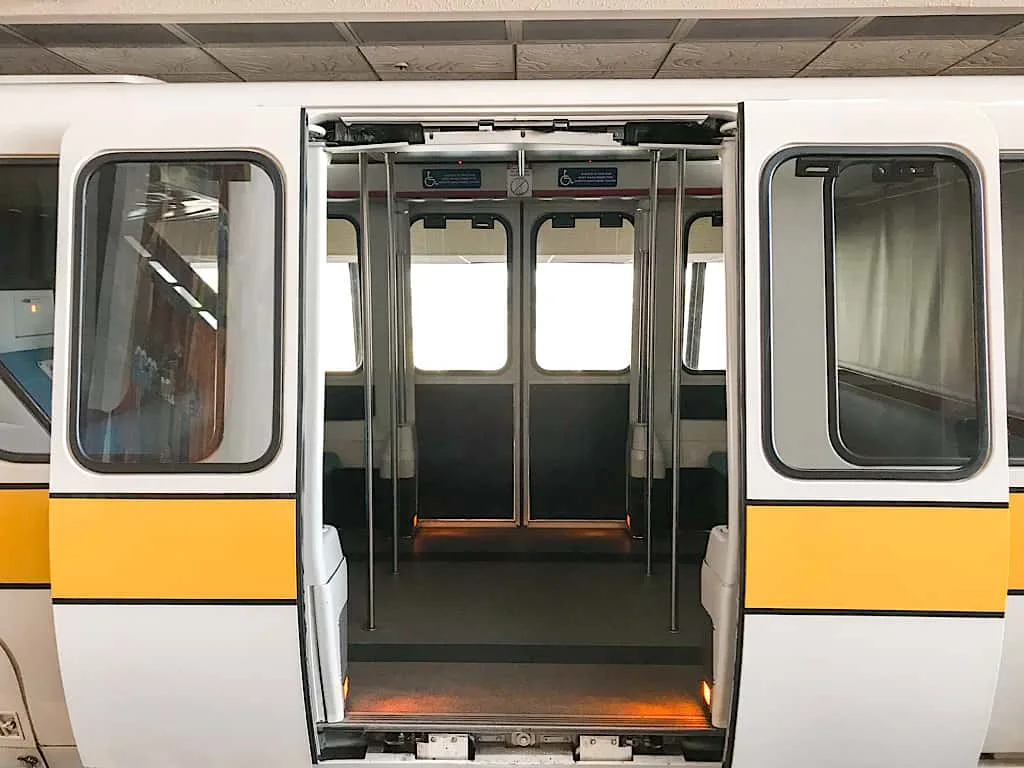 #30 Arrive Early (Rope Drop)
If you are an early riser, plan to arrive at the parks 30-45 minutes before they open for the day. This is called "rope drop" and it's a great way to get in some rides before the crowds build up.
Even better, if you stay at a Disney Resort, you will be able to enter the parks 30 minutes before those who are staying off-site. Most of the popular attractions will have very short wait times first thing in the morning so it's worth getting up early!
#31 Use Disney's Free Transportation
One of the perks of being at Disney World is the many free transportation options available. There are buses to and from every resort to the Parks and Disney Springs and certain resorts have boats, the Monorail, and the Skyliner (read about Disney's Skyliner Resorts here).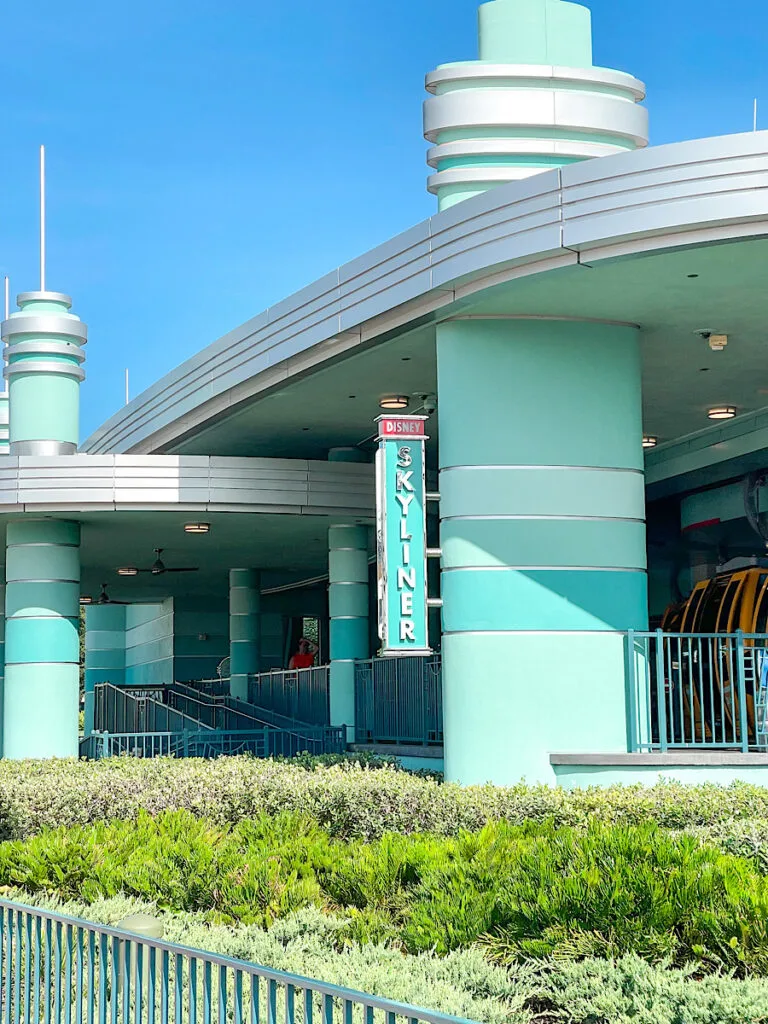 #32 Baby Care Center at the Parks
Disney World is very accommodating to families with young children. Every theme park has a Baby Care Center, which provides a quiet and private place for moms and dads of little ones to take care of their needs while in the parks. The centers provide changing tables, highchairs, bottle warmers, a microwave, rockers and more!
If you are traveling with a baby, be sure to check out the Baby Care Center at each park. It's a great place to relax and take care of your little one in between attractions!
#33 Get On a Ride at Closing
If the park is about to close, you can still get in line to ride an attraction. This allows you to stay in the park after hours and enjoy a ride. After riding the attraction, you can take beautiful pictures in the park with very few people around!
If you want to stay until the park closes, make sure to check out what time it closes so you can plan your timing accordingly. Getting on a ride at closing is a great way to extend your day and get one last magical experience!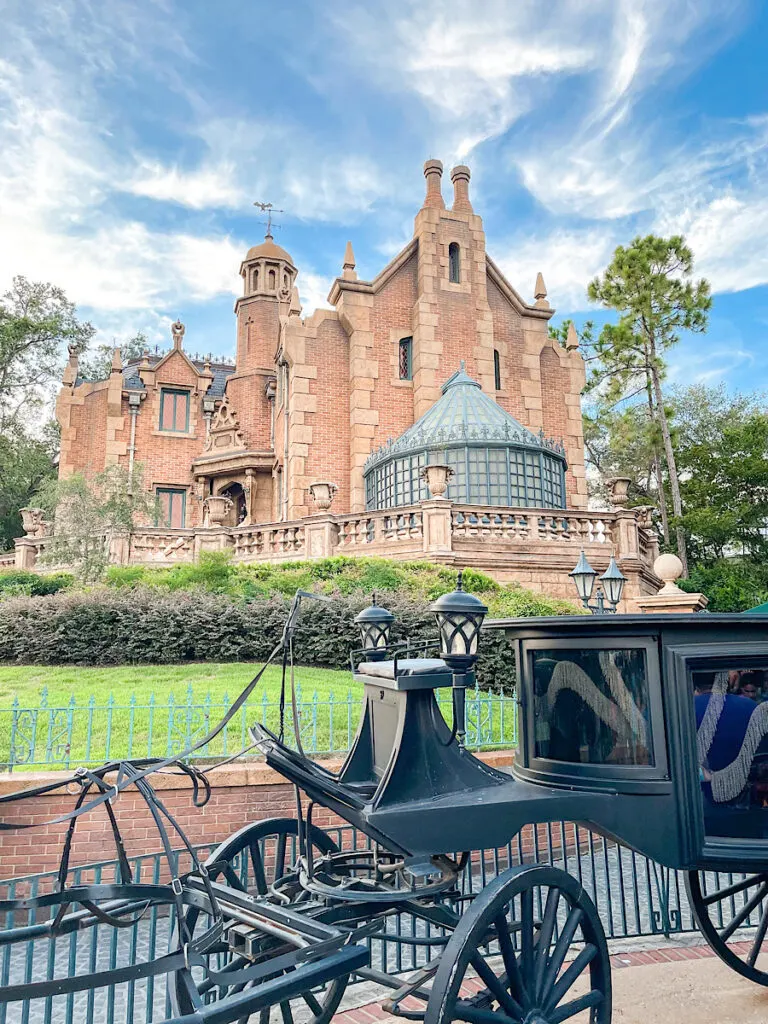 #34 Rent a Stroller from an Off-Site Company
If you need a stroller at Disney World (and are not planning to bring your own), consider renting from a stroller company, rather than from Disney. The Disney strollers are not very comfortable and have to be turned in when you leave the parks, leaving you with a tired child to carry back to your hotel.
An off-site company will generally deliver the stroller to you at the airport or right to your resort. Then it is yours to use during your vacation.
#35 Use Open Table to Make Dining Reservations (Select Restaurants)
If you are unable to make a dining reservation, you might want to check Open Table. Open Table is an online reservation system that allows you to book a table at select restaurants.
This feature is especially useful if you are visiting Disney World during a busy season, since it can be difficult to get a reservation for popular restaurants.
With Open Table, you simply need to search for the restaurant and the time you are interested in, pick your party size, and book a table. It's really that simple!
So if you want to try a popular Disney dining spot but can't seem to find an opening on My Disney Experience App, be sure to give Open Table a try!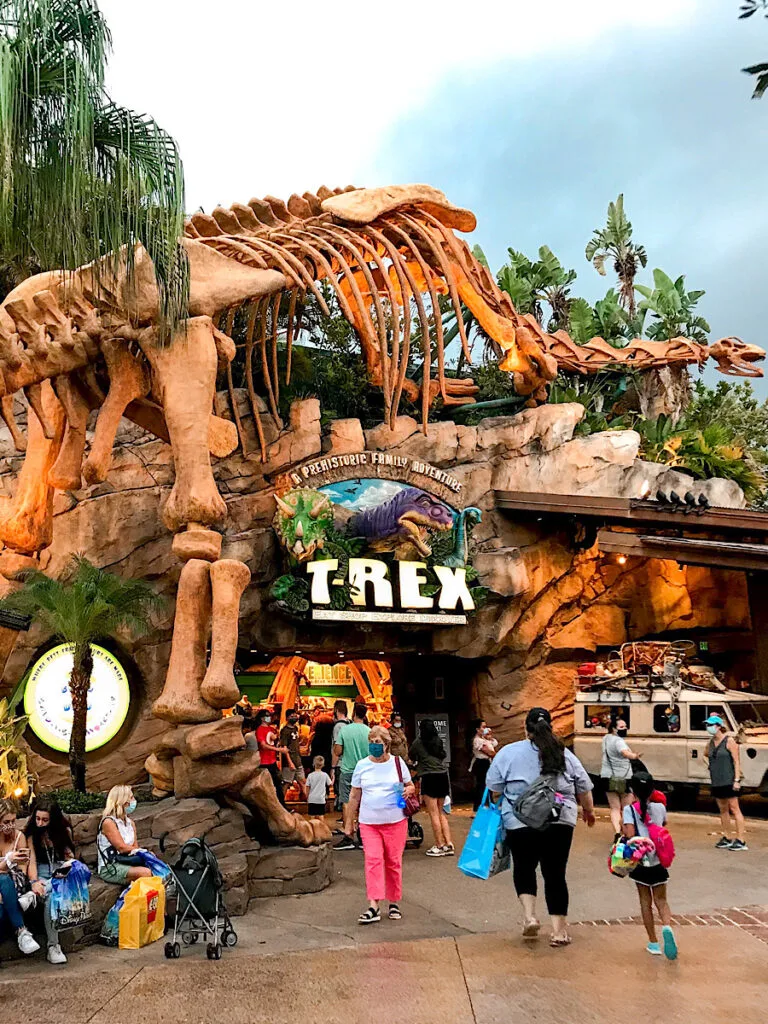 #36 Bring a Rain Jacket & Travel Umbrella
Florida weather can be unpredictable, so it's a good idea to bring both a rain jacket and travel umbrella on your trip. A lightweight rain jacket is great for keeping you and your family dry when the rain starts to come down. Plus, it will keep you warm if it gets chilly in the evening. I used these disposable rain jackets on a recent trip and they were amazing!
And don't forget an umbrella! It's always nice to have one handy in case of a downpour.
Having both items will help you stay dry and comfortable no matter what the weather throws at you!
#37 Remove Umbrellas Out of Bag at Security
If you have an umbrella in your bag or backpack, make sure to take it out and carry it when going through security. This can keep you from getting pulled over to have your bag inspected. This happened to me twice at Epcot and the security guard let me know about this tip!
#38 Freeze Water Bottles
If you have access to a freezer in your hotel room, freeze a couple of water bottles to bring with you to the parks. This can help keep bottles of water and other items cold on a hot day. It also gives you ice water to drink as the ice begins to melt.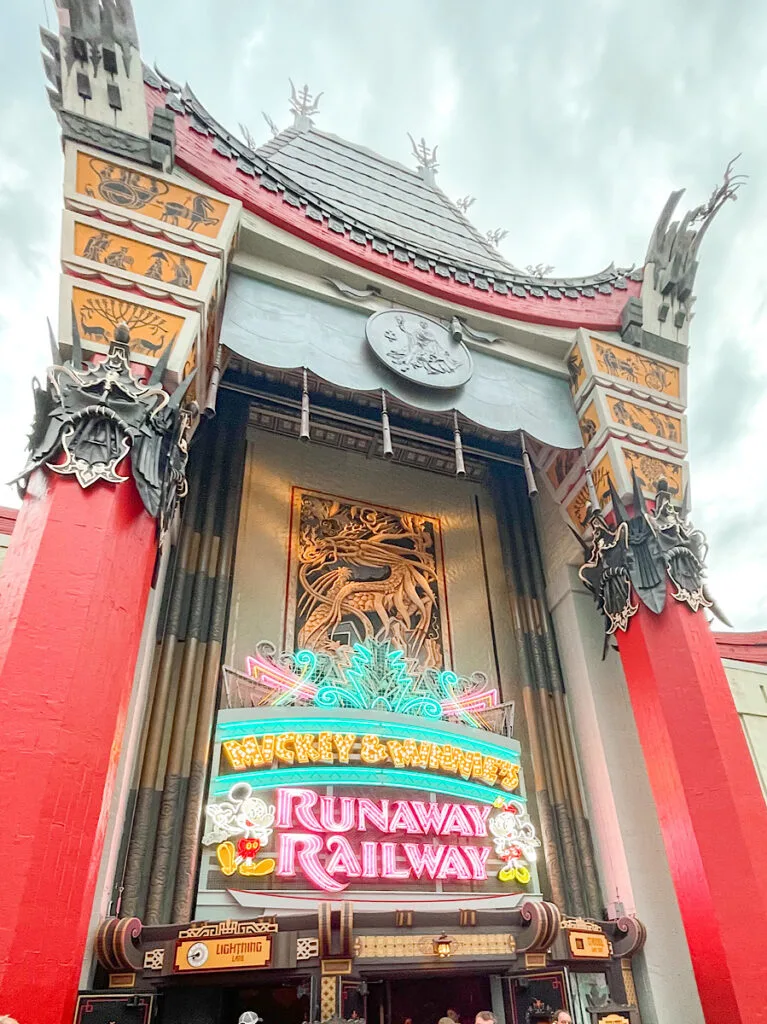 #39 Use Drink Mix Packets
The tap water near Disney World (especially Magic Kingdom and Animal Kingdom) has a weird taste. When we refill our water bottles, I like to bring along some drink mix packets to flavor the water. That way, it's easier to keep everyone hydrated without having to buy expensive drinks.
#40 Watch Fireworks Outside the Parks
If securing a spot hours ahead or a dessert party inside the parks does not interest you, consider watching the fireworks outside the parks. For example, the fireworks at Magic Kingdom can be viewed from the Grand Floridian, the Contemporary, and the Polynesian Resorts (with music piped in).
You might also consider a fireworks cruise where you can view the show from Seven Seas Lagoon aboard your own private boat including music. I tried this on a recent visit and LOVED it!
If you decide to watch from outside the parks, make sure to check the schedule beforehand and arrive early. You don't want to miss out on this magical experience!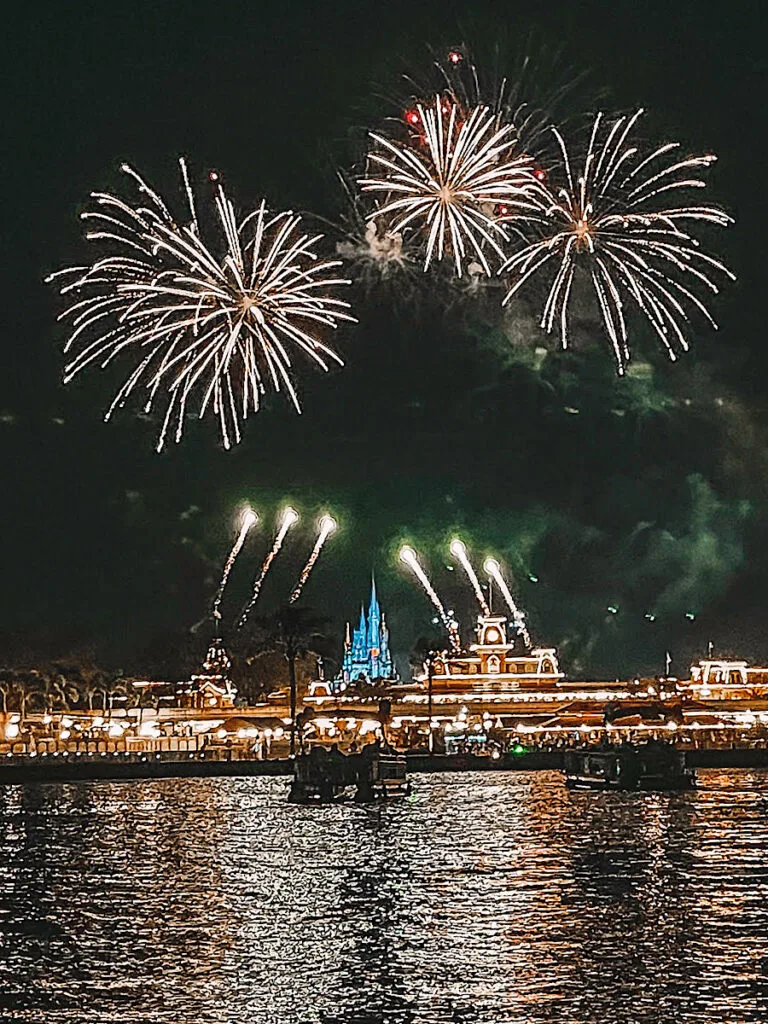 #41 Use Lyft or Minnie Vans to Visit Other Hotels
Disney transportation is really handy but can be inconvenient to get from one resort to another. If you happen to have a dining reservation at a resort you are not staying at, I recommend taking an Uber, Lyft, or Minnie Van (booked through Lyft) for convenience. Doing this with save you time and get you to your destination quickly.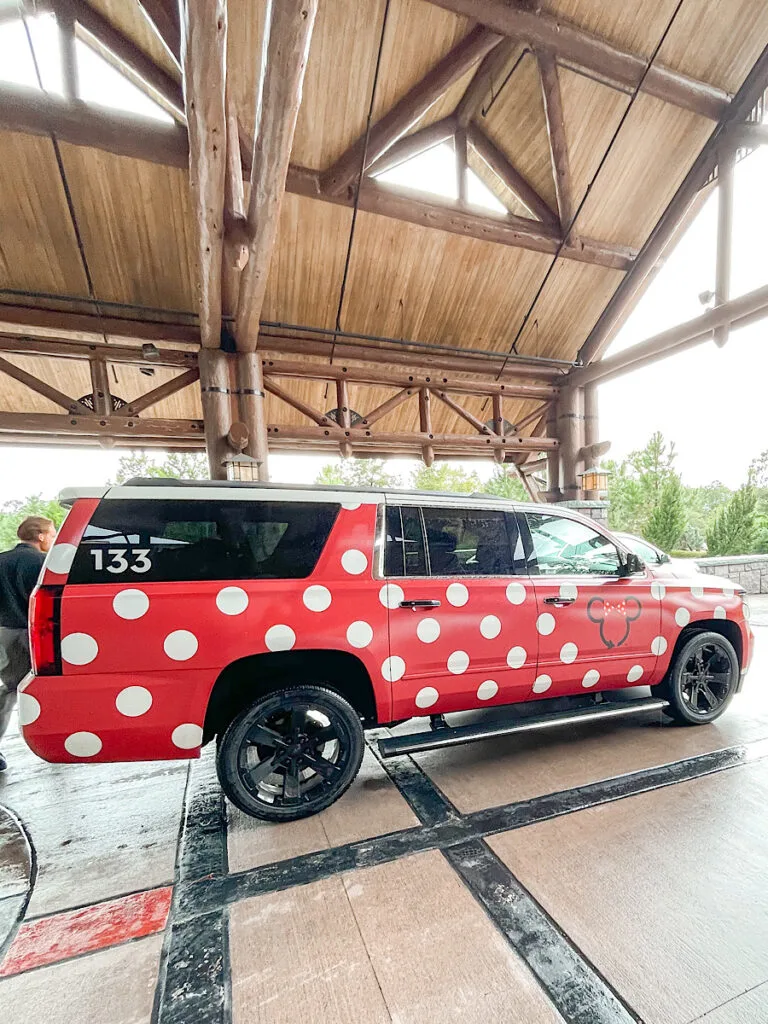 #42 Go On Rides During Fireworks & Parades
If you don't want to be stuck watching the shows, use the time to ride attractions that usually have long wait times. During a Mickey's Not-So-Scary Halloween Party at Magic Kingdom, I was able to get in line for Space Mountain while others were watching the parade. It was really nice not having to wait in a long line for my favorite roller coaster!
Likewise, you can use the time when a fireworks show is happening to get on other rides. This is especially true if the ride doesn't have a wait time before and after the show.
So if you're looking for ways to make the most of your time in the parks, consider going on rides during parades and fireworks shows!
#43 Use Time.Gov When Joining a Virtual Queue
If you are joining a virtual queue for an attraction, keep in mind that your time spot may not be exact. To get the most accurate time spot, use Time.gov to sync up the time on your phone with Disney's clock. This will help ensure that when you join the queue, you are getting the correct time spot!
It helps to have www.Time.gov pulled up on a different device while you are ready to join the virtual queue on another. Also, make sure to pre-select your party beforehand (5-10 minutes).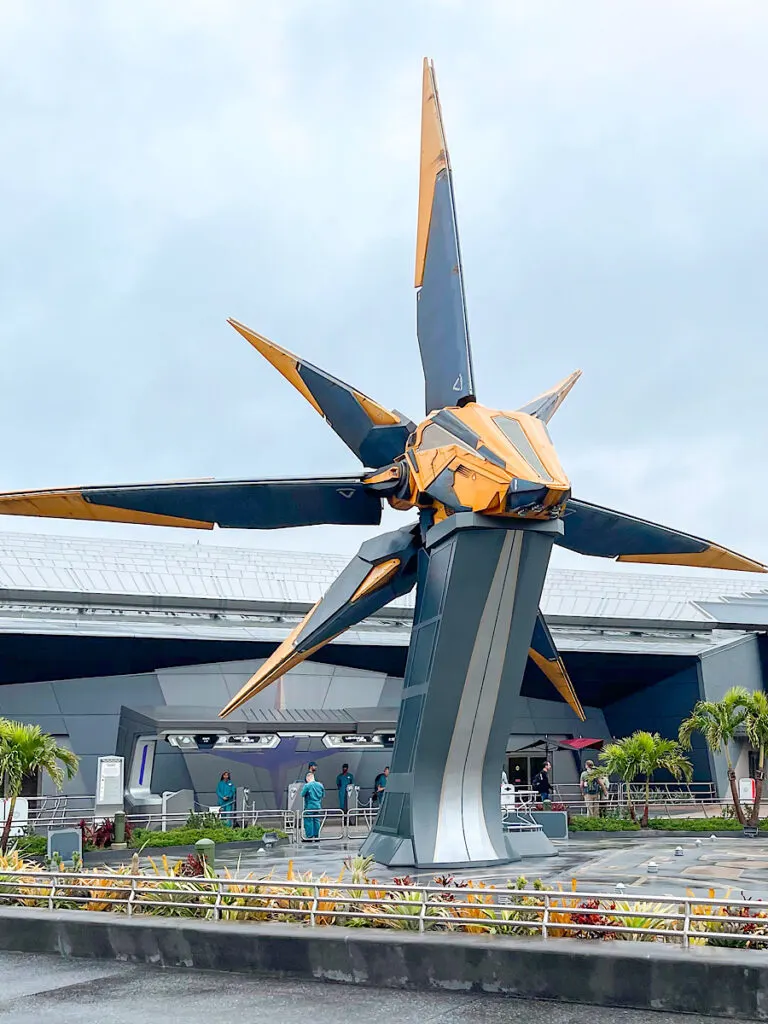 #44 Know How to Modify a Genie+ Reservation
The great thing about making Lightning Lane selections with the Genie+ service is that you can modify your reservations as necessary. This comes in handy if you decide to leave the parks to take a break in the afternoon.
To do this, tap the reservation you want to change and hit "modify". Then you can choose a new time or a new attraction.
#45 Book a Fireworks Cruise
As I mentioned above, a Fireworks Cruise is a magical way to experience the fireworks show at Magic Kingdom. You can book one of these cruises by calling Disney or through a travel agent like Get Away Today.
Once on board, you will be treated to music as you watch the fireworks show from your own private boat in Seven Seas Lagoon. It's truly an unforgettable experience! Plus, it gives you a great view of Cinderella Castle lit up against the night sky.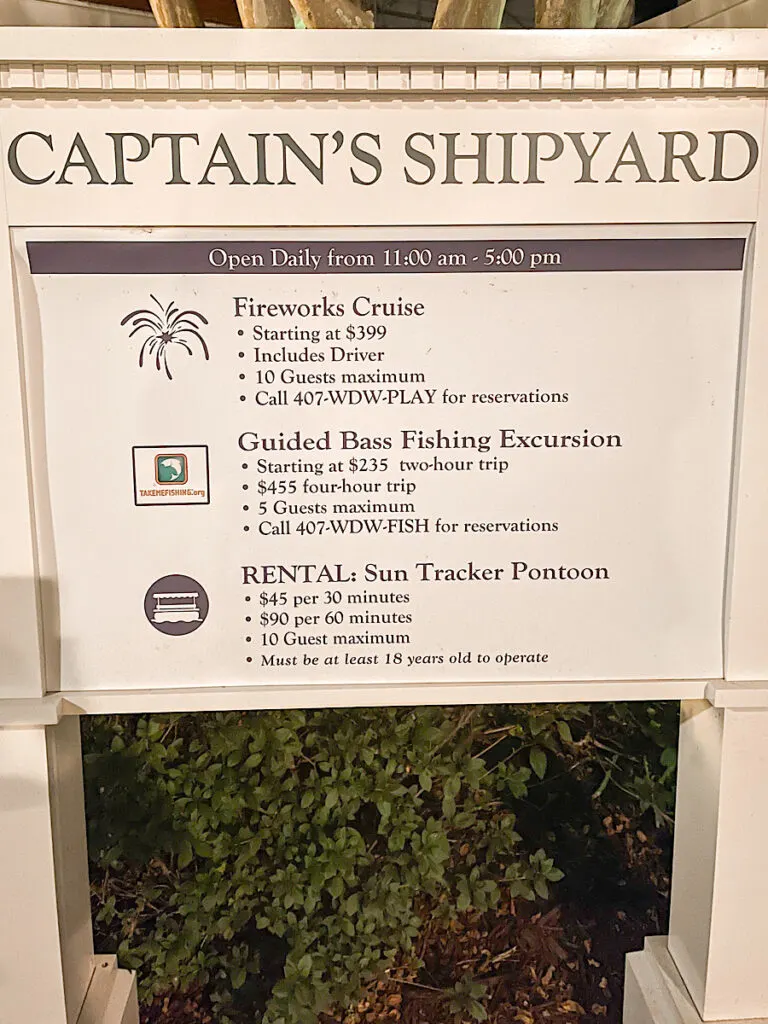 #46 Shop When the Parks Close
Many of the shops at the parks remain open for up to an hour after the official closing time making it the perfect time to pick up any souvenirs you may have had your eye on. Just note that the lines can get pretty long, so be prepared to wait.
Also keep in mind that not all shops will remain open after the park officially closes. Be sure to check what time a particular shop closes before heading over to it!
It's also worth noting that you can still make purchases with your MagicBand even after the parks close. This makes it super convenient for buying any last-minute souvenirs!
#47 Know Where the Bathrooms Are
Knowing where the bathrooms are located can really come in handy. I've found that it's always good to have a general idea of where they are throughout the park, especially if you plan on drinking or eating a lot (trust me, it happens!).
I like to check out the map ahead of time and make note of any bathrooms nearby my current location. This helps me keep track of where they are and makes it easier to find one when I need it.
#48 Become Familiar With the My Disney Experience App
The My Disney Experience app is your go-to source for all the latest information regarding your Disney vacation. From tracking wait times to making dining reservations, you can do it all with this handy app!
It also helps to become familiar with the features of the app before you even get there. That way, you can hit the ground running and make sure that everything goes smoothly.
Plus, the app will help you stay updated on any changes or delays that may happen during your trip so you can plan accordingly.
#49 Do Laundry
Save space in your suitcase by bringing fewer clothing items and planning to do a load of laundry. Most Disney resorts have laundry facilities that are easy to use and conveniently located to guest rooms.
I like to pack a couple of laundry pods and do a load of laundry on our resort days while spending time at the pool. That way, I can keep on wearing my favorite outfits without having to worry about packing too much.
It's also cheaper than paying for laundry services at the resort!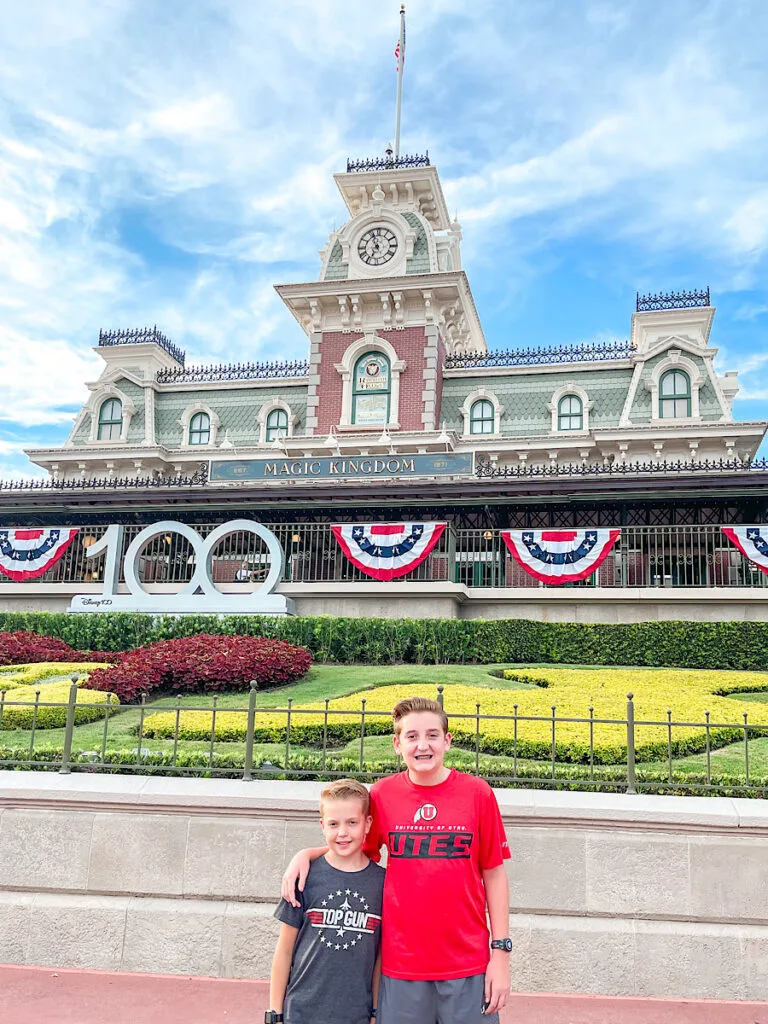 #50 Buy Discount Disney Gift Cards
A great way to save money at Disney is to purchase discounted Disney Gift Cards. You can get the best deals for these from stores like Target and Sam's Club.
If you have a Target Red Card, you can save 5% off of Disney Gift Card Purchases. This equals automatic savings at Disney when you pay for your items with these gift cards.
If you have a membership to Sam's Club, keep an eye open for Disney Gift Card Sales. You can purchase these discount cards online which can save you a lot of money at Disney World.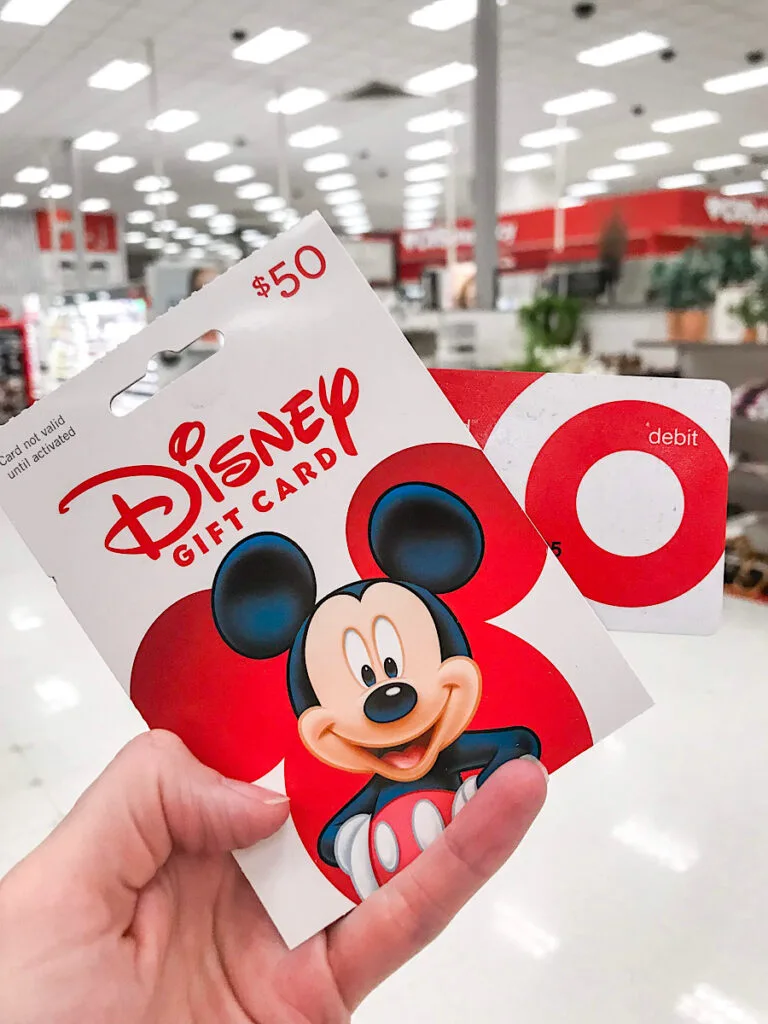 #51 Have PhotoPass Photographers Take Pictures with Your Phone
One of the great things about PhotoPass Photographers is that they are also able to take pictures with your phone. So if you don't want to purchase a Memory Maker package, but still want some professional pictures from Disney World, just ask them!
The photographers will be happy to help and you will get some beautiful photos for free. All you have to do is give them your phone, and they'll take the pictures for you! Just remember to retrieve your phone afterwards.
#52 Some Rides are Better at Night
There are a few rides that seem to be more magical when you ride them at night. For example, the train cars on Tron at Magic Kingdom have the most amazing lighting which definitely enhances your experience.
Likewise, the Haunted Mansion is better after dark because of all the eerie lighting effects and spooky atmosphere. So if you're looking for a different experience, try riding these rides at night! You won't regret it.
And make sure to check out the views from Big Thunder Mountain Railroad when it's dark or during the fireworks show– they are absolutely stunning!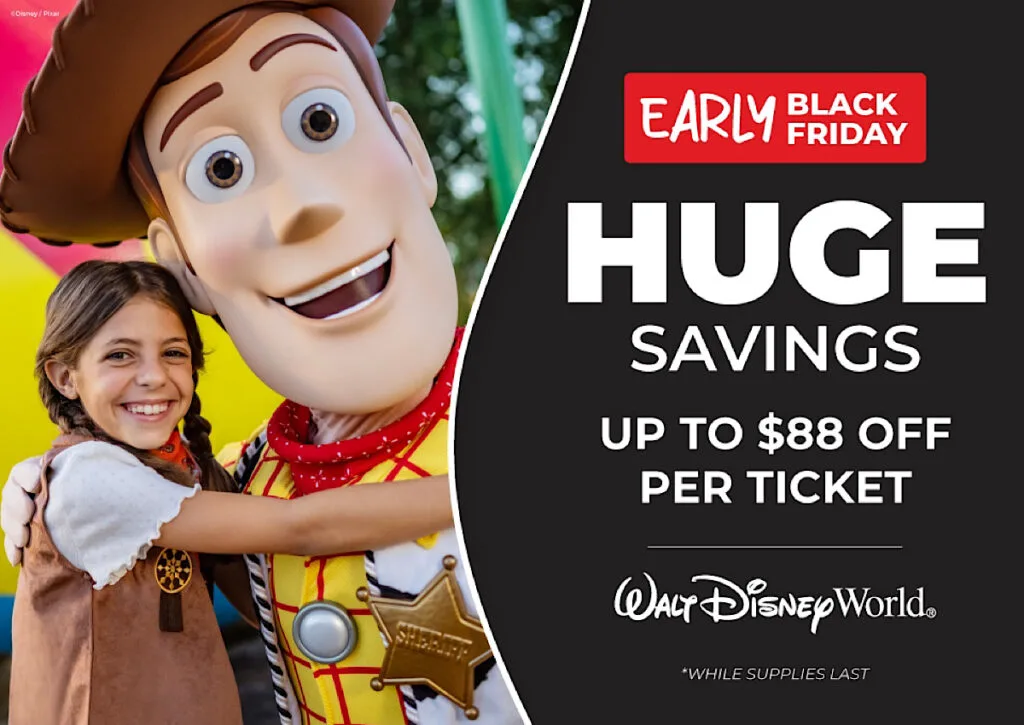 Take advantage of this Early Black Friday Sale with HUGE savings at Walt Disney World from Get Away Today. Check prices & book here: www.GetAwayToday.com (use coupon code:Clubhouse10 or call 855-Get-Away and tell them Mommy Mouse Clubhouse sent you!
#53 Get Last Minute Dining Reservations or Join the Walk-Up List
If you are unable to secure your desired dining reservations 60 days prior to your vacation, don't despair! You can still get last-minute reservations at some of the most popular restaurants.
Many people will cancel reservations a day or two before, so keep checking the My Disney Experience app to see if there are any available slots for the restaurant that you want to visit.
Or, if possible, you can join the walk-up list at the restaurant itself when you arrive. This information can also be found in the Disney World app.
Just keep in mind that you may need to wait a bit, as these spots usually fill up quickly! But if you're lucky enough to snag one, you'll be rewarded with a delicious meal.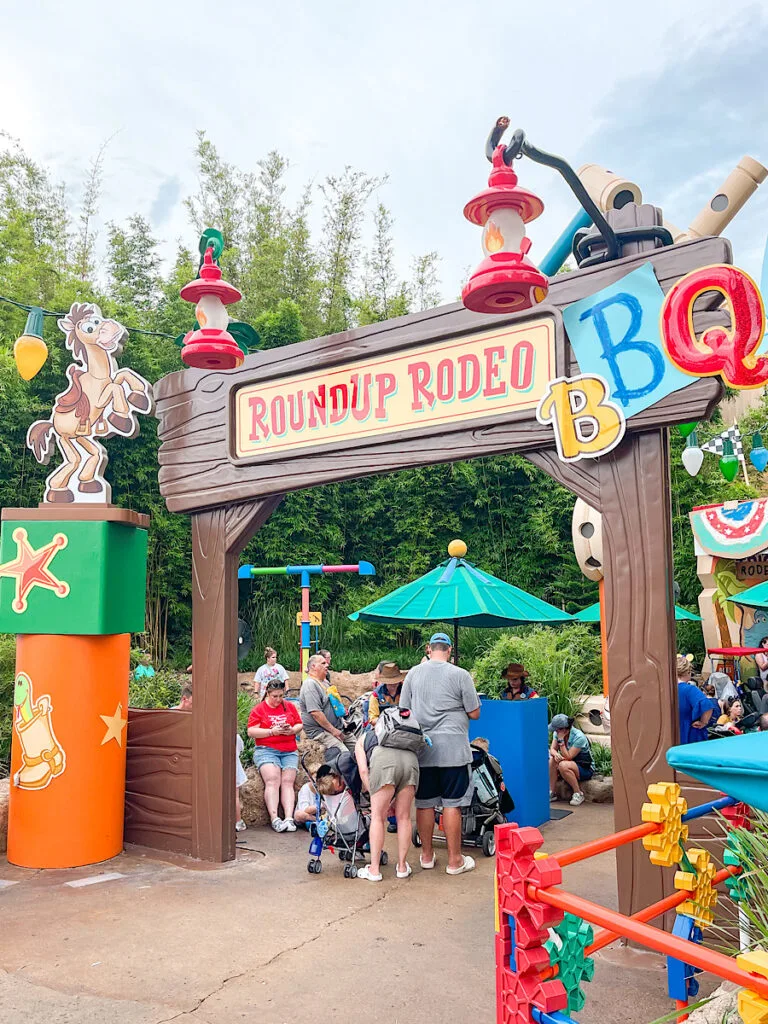 #54 Use an Authorized Disney Vacation Planner (Repeated Because it's Important)
My last tip is to book your vacation through an Authorized Disney Vacation Planner. Using a travel agent to help you plan your trip won't cost you anything, but will greatly benefit you.
Your Vacation Planner is there to watch for specials and deals for you and they will also make dining reservations for you.

Read all about why I recommend using a travel agent here.
I like to use Get Away Today to help me plan my Disney World vacations. Not only do they have amazing customer service, they often have specials and deals on Disney Tickets.
If a trip to Walt Disney World is in your future, I highly recommend getting checking Disney World package prices here.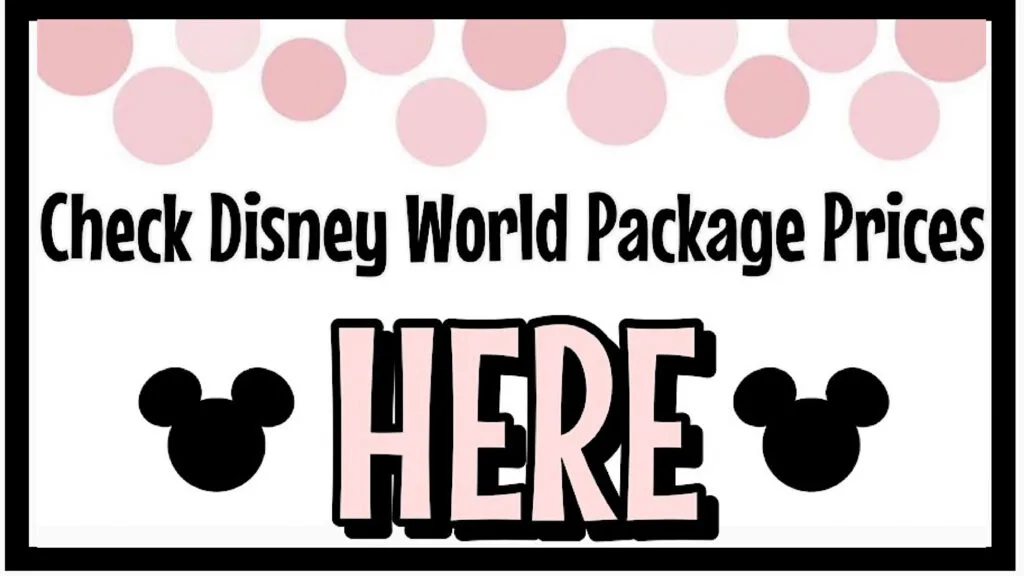 I hope these tips for planning a Disney World Vacation have been helpful to you and that you have a great time when you visit.
For more Disney fun, follow @MommyMouseClubhouse on Instagram and check out some Disney World videos on YouTube here!