Wondering what to pack on your Disney vacation? There are so many things that can be super helpful, but are often forgotten. Here is a Disney packing list of items that you should consider packing to help make your vacation run smoothly and be as magical as possible!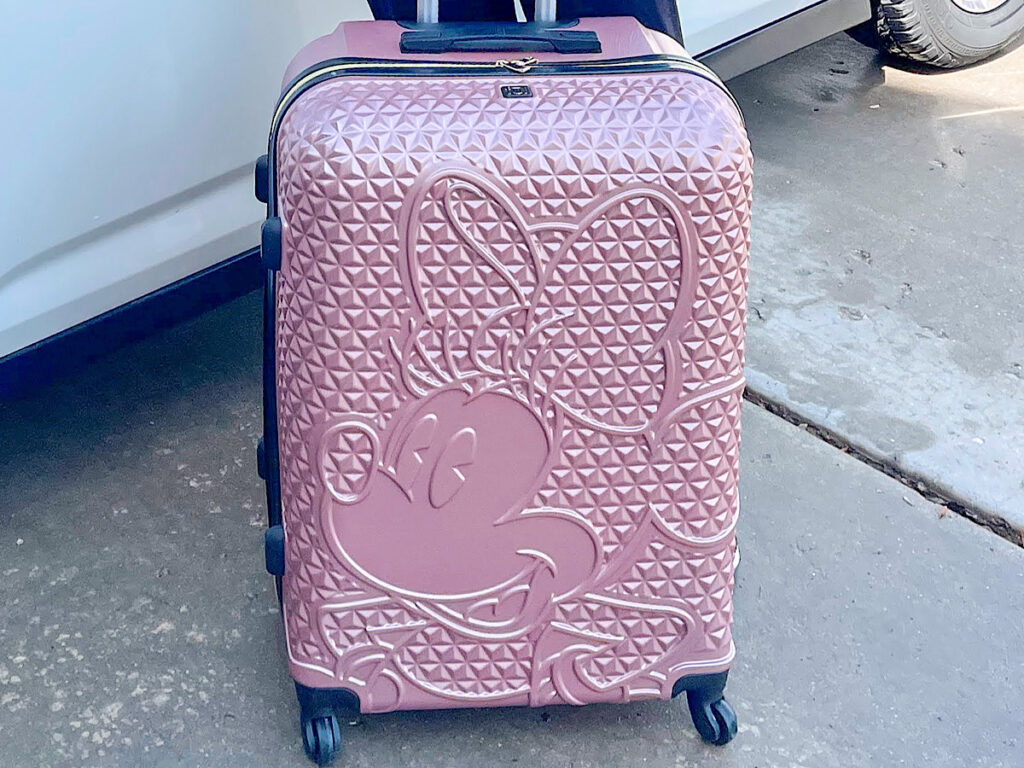 This post may contain affiliate links. When you click on these links, I get a small percentage back at no cost to you! For more information see my disclosure policy.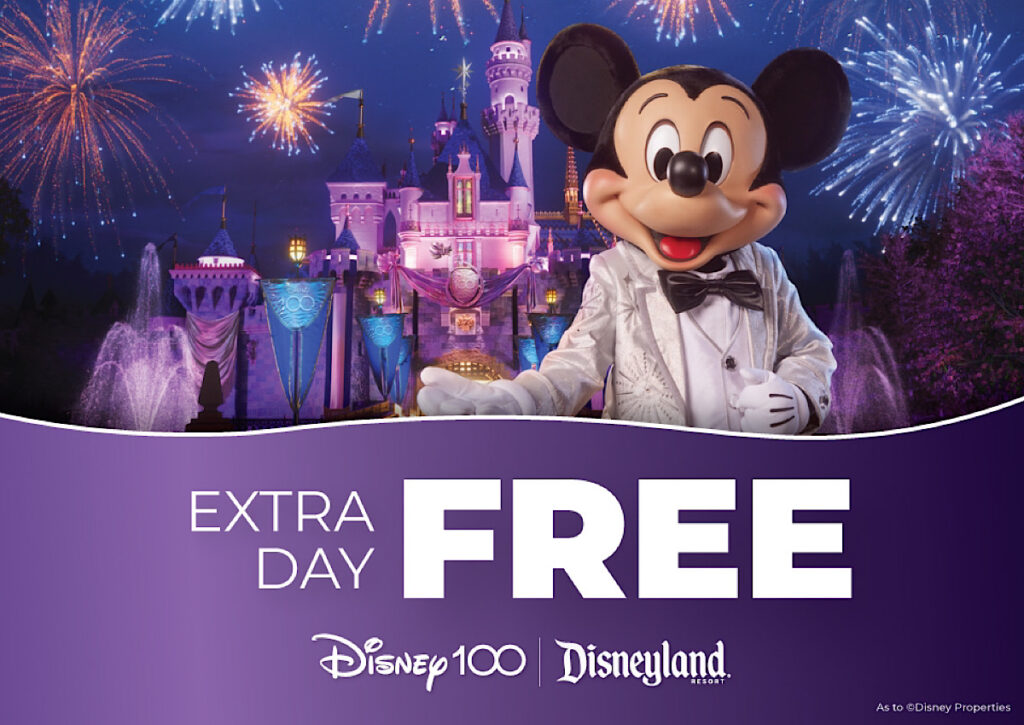 To celebrate Disney100, you can get an EXTRA DAY FREE when you purchase tickets from Get Away Today. Combine this deal with a hotel stay and use code: Clubhouse10 to save even more!
Disney Packing List
Planning and packing for a Disney trip is always stressful. I can't tell you how many times I have arrived at my hotel, ready to start my trip, just to realize that I have forgotten something.
With this list, I am hoping to help you remember to pack important items and maybe suggest and item or two to pack that you may not have thought of! This list is good for both Walt Disney World and Disneyland Park. (Read my Disney World planning tips here.)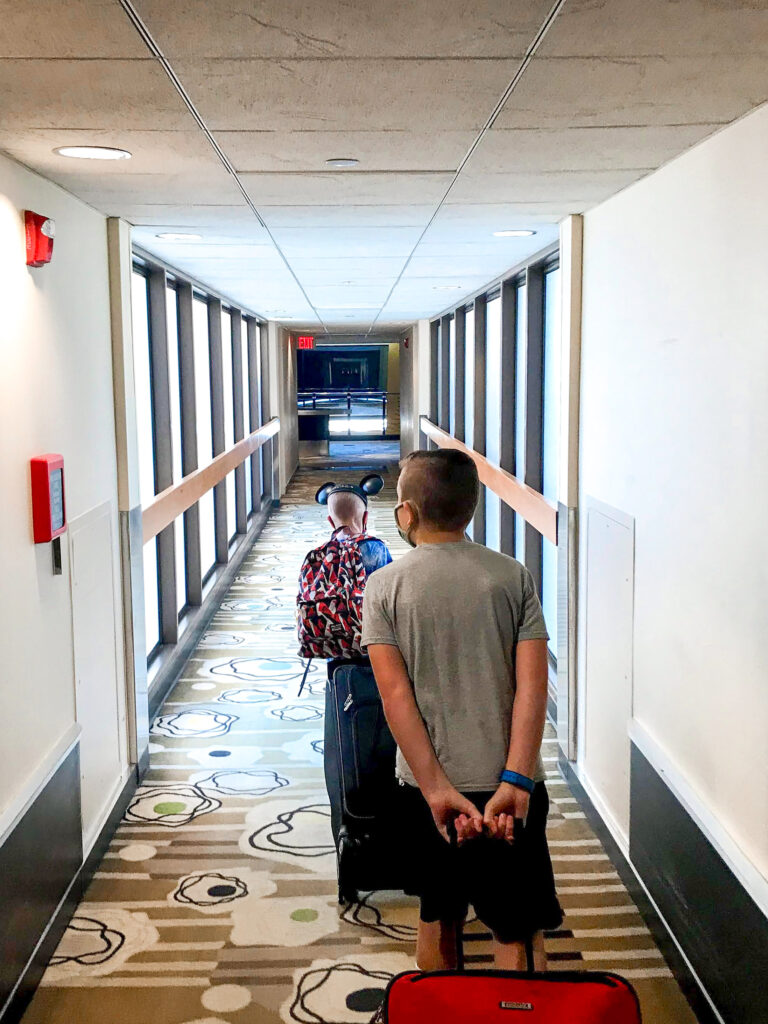 When I pack for our Disney vacations, I don't bring ALL of the things on this list. I go through it, consider the time of year, length of stay, etc. to help me pick and choose which items I need. You can do the same for your family.
I also don't bring all of these things with me into the Parks. Many of these items are meant to be left back at the hotel. Check out my list of items I do bring with me in my Disney backpack here.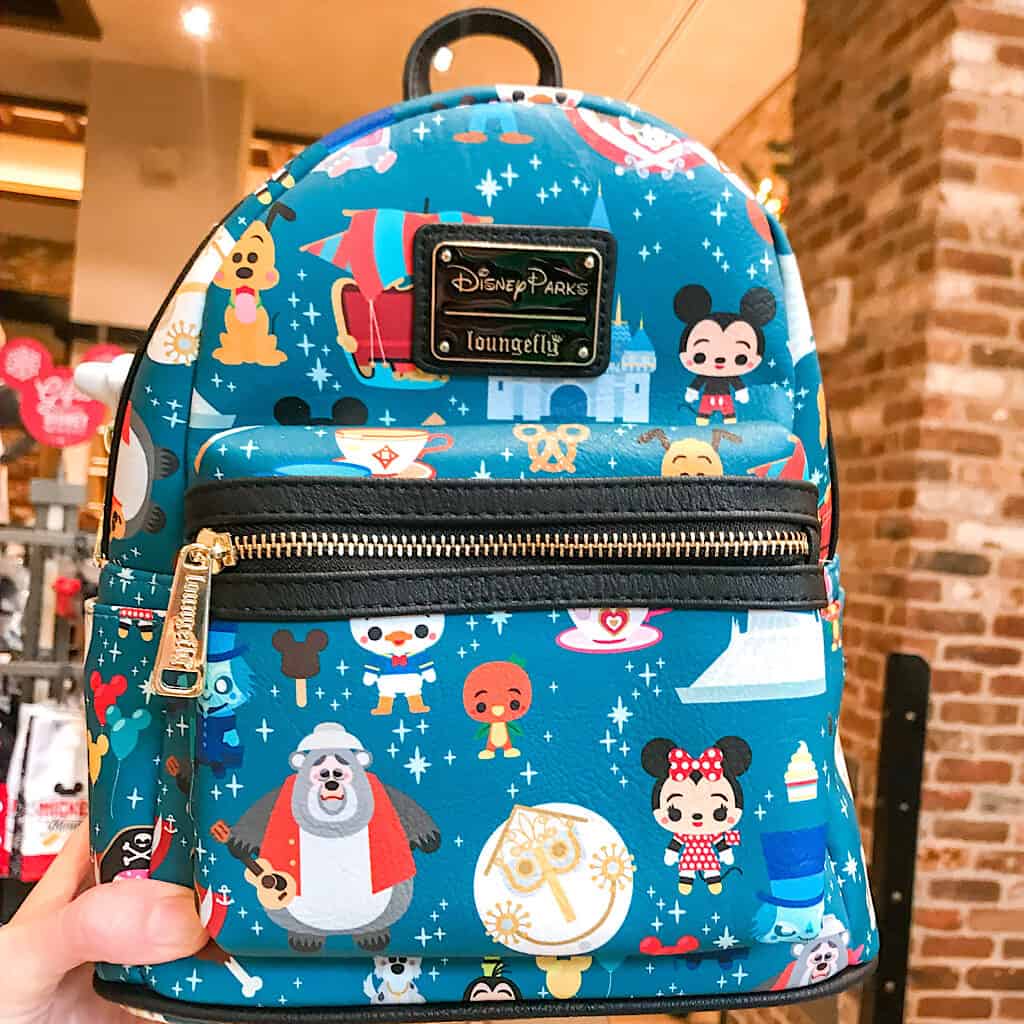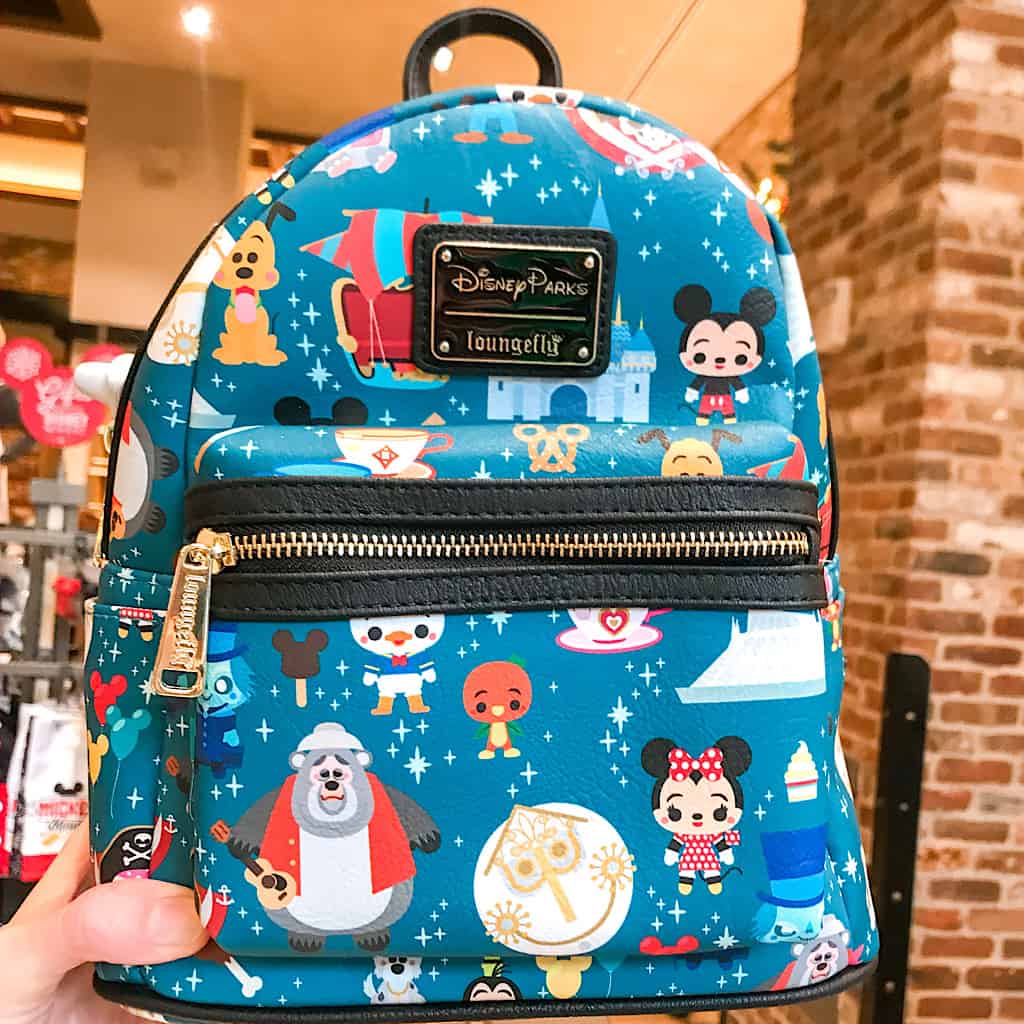 Apparel Items
Clothing– When packing for your Disney vacation, make sure that you pack the appropriate clothing. If you are going during the warmer months, wear comfortable shorts and a loose-fitting, light-colored Disney shirt. If it is a colder month, bring a jacket for the early morning and evening. Find out how to get deals on cute Disney shirts here!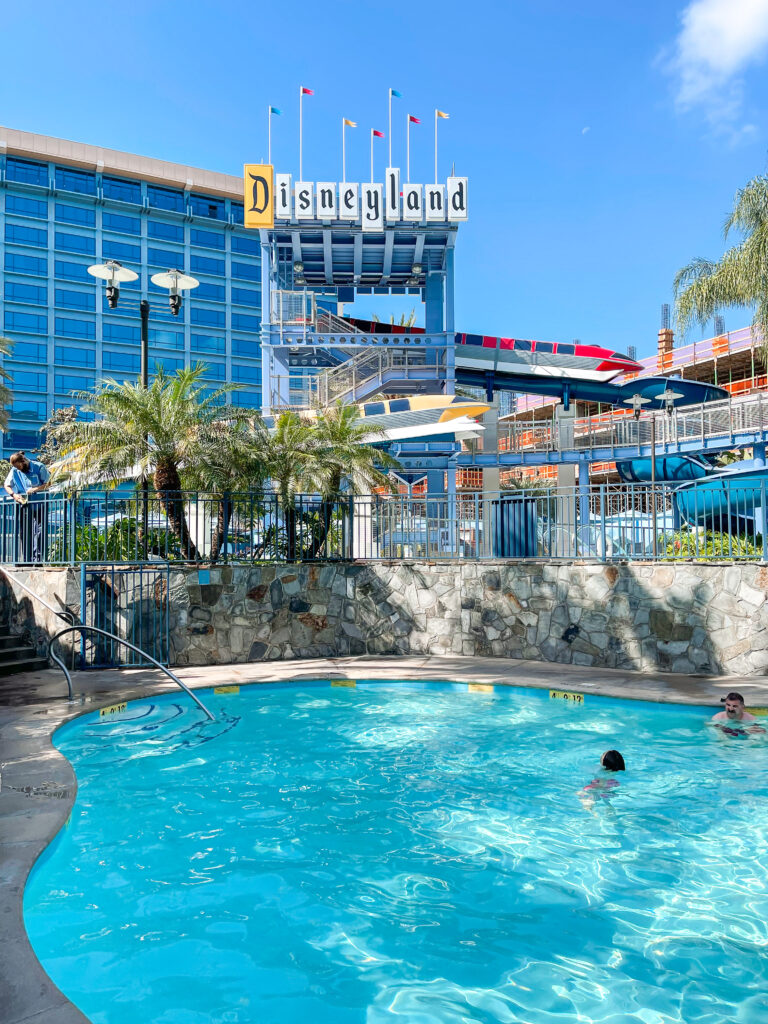 Minnie Ears- If you already own a pair of Minnie Ears, make sure to pack them with you to the parks. If not, you can get some on Amazon or ShopDisney.
Moisture Wicking Socks- These are a great asset in the warmer months or if your feet tend to sweat. Moisture wicking socks can help keep your feet dry and free of blisters.
Extra Socks and Underwear- This is so important! You never know what can happen on a vacation, so bring extra socks and underwear. You don't want to be stuck without them!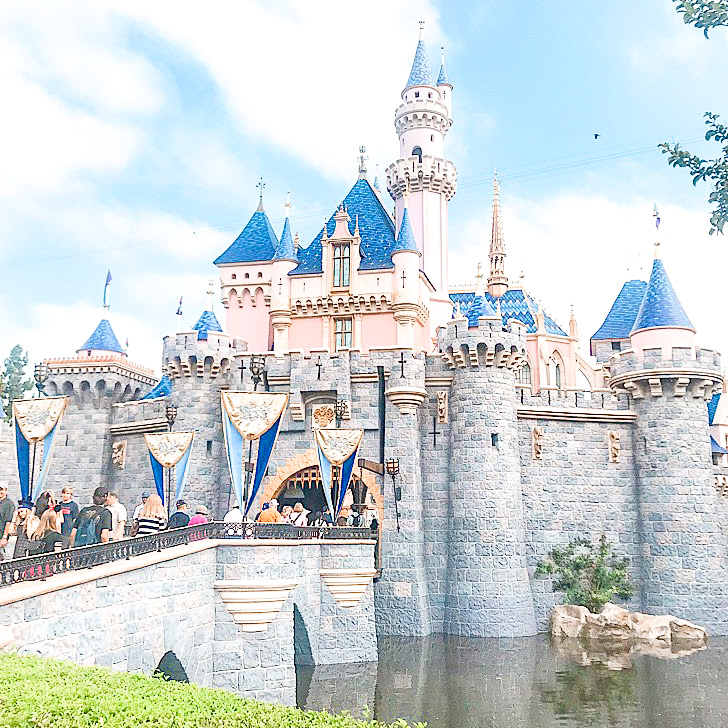 Extra Hair Bands- You might start out with a cute hairstyle when you get to the parks, but more often than not, the heat and humidity will make you wish that you had a hair band to get your hair off of your neck.
Flip Flops- Having a pair of flip flops is a must for me and my family. They are nice to wear when you head down to the pool or need to go somewhere quickly outside your hotel room. They are also nice to wear on water rides like Splash Mountain, Kali River Rapids at Disney's Animal Kingdom, and Grizzly River Run at Disneyland.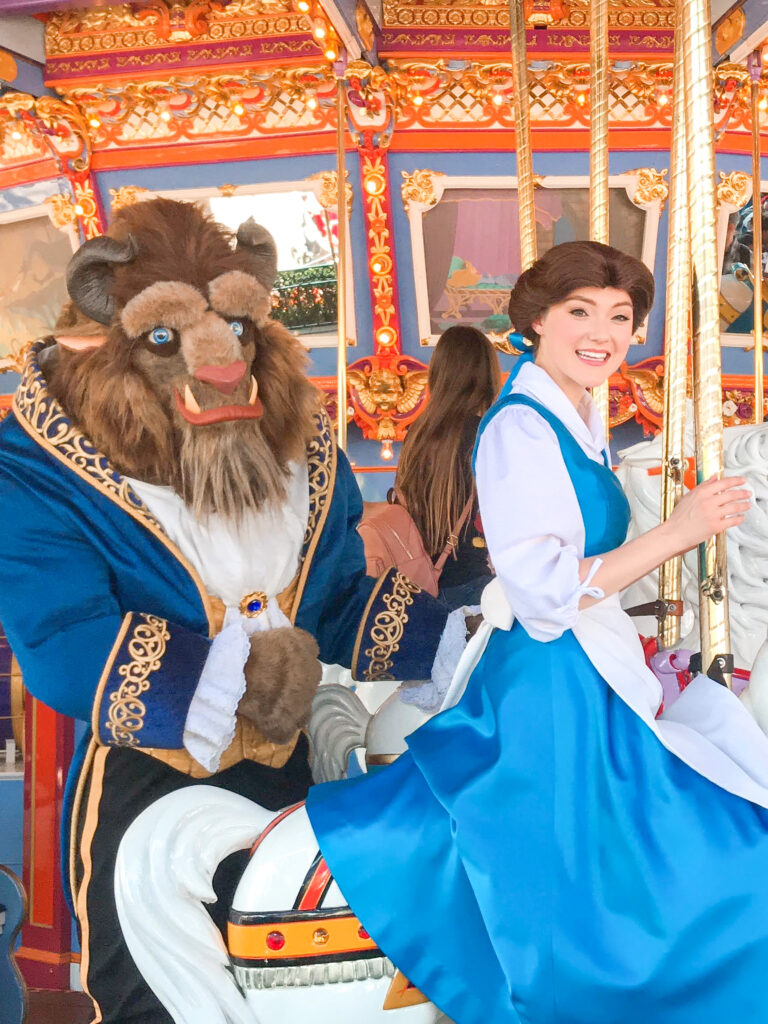 Comfortable Walking Shoes- You will definitely be doing a lot of walking on your Disney vacation, so make sure that you bring some comfortable shoes for those long days on your feet!
Backpack- If you are planning to do a lot of walking around the parks, a backpack is great to have with you. You can fit water bottles, snacks, and even your phone into it while still keeping your hands free. I recommend looking for one that has lots of room and extra pockets.
Fanny Pack- If you don't need an entire backpack, a fanny pack is a great option! They are smaller, can easily be hidden under a Disney shirt or dress, and can hold your phone, money, keys, etc.
Bathing Suit- Disney resorts have some of the best pools and water slides, so you won't want to forget swim suits for you and your family member!
Toys/Souvenirs
Glow Toys– Here is a warning for you, as soon as the sun goes down at Disney, the light up and glow toys come out! These toys are super expensive, for what they are, so I recommend stocking up on some glow sticks and light up toys ahead of time.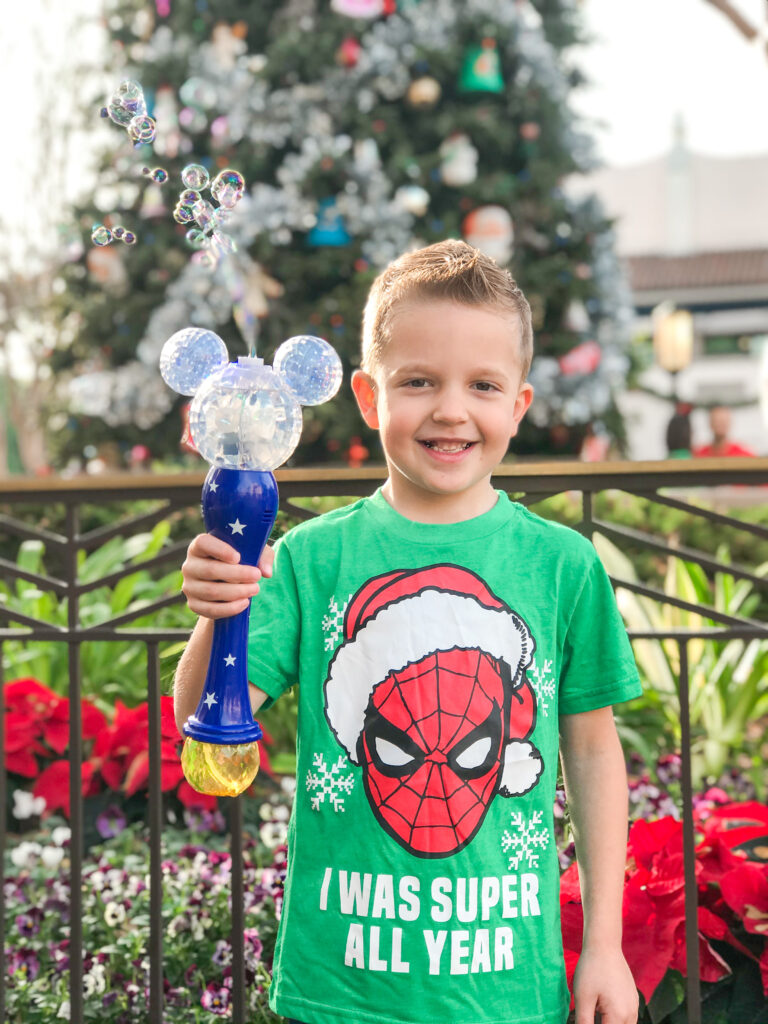 Bubble Wands– When you go to Disney, you will see these bubble wands everywhere! They are definitely not for everyone, but they are nice to keep kids occupied while walking through the park or waiting in line. You can pick one up at the parks for around $30 or you can buy one ahead of time at Target, Walmart, Amazon or ShopDisney. If you get a bubble wand, don't forget to bring extra bubble solution and extra batteries!
Disney Toys- It never fails that one of my kids will find a new toy in a Disney gift shop that they HAVE to buy and that can really add up! I like to either give my kids a souvenir budget, or pre-plan and bring along some toys that will distract them from more expensive items. These Disney Doorables are super cute! You can also purchase Disney plush items or even a small box of LEGOS that your kids will undoubtedly beg for at Disney.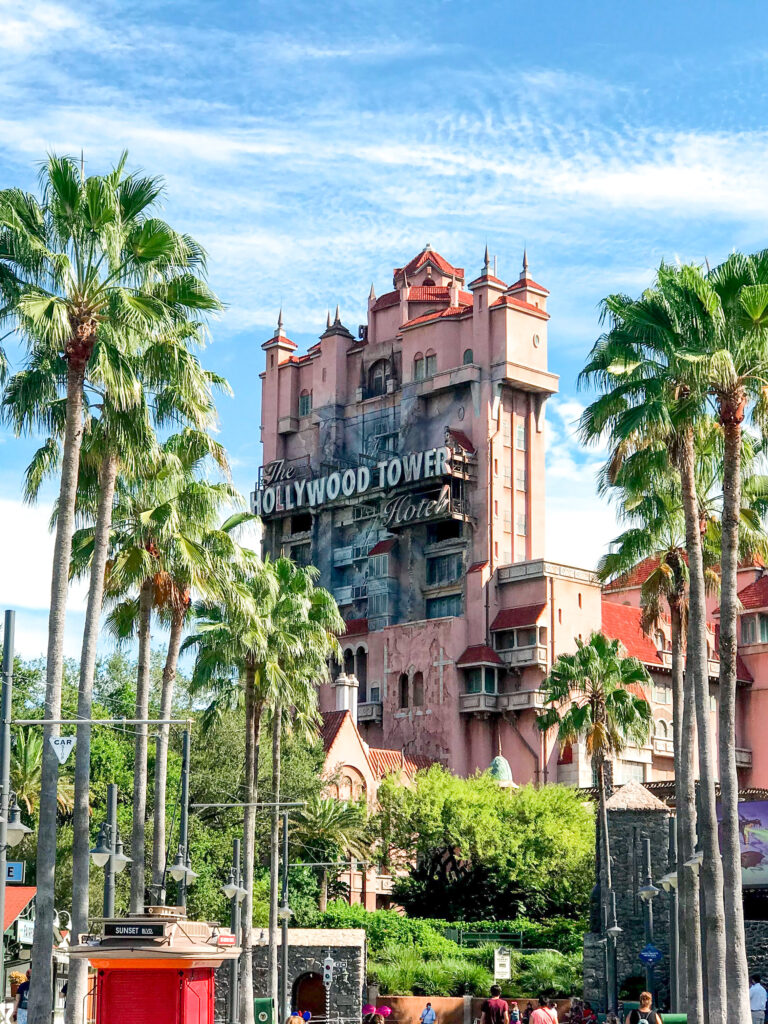 Autograph Book- When participating in meet and greets with Disney characters, an autograph book is a super fun item to have. You can purchase one at the parks, but you can often order one cheaper on Amazon ahead of time.
Weather Related Items
Rain Ponchos- Ponchos are a necessity when you go to Disney. I have needed them at both Disneyland and Disney World. You can stock up on a bunch of inexpensive disposable ponchos, or invest a few dollars more and get Disney-themed ponchos. They are great for rainy days or just to wear when you don't want to get wet when riding Splash Mountain!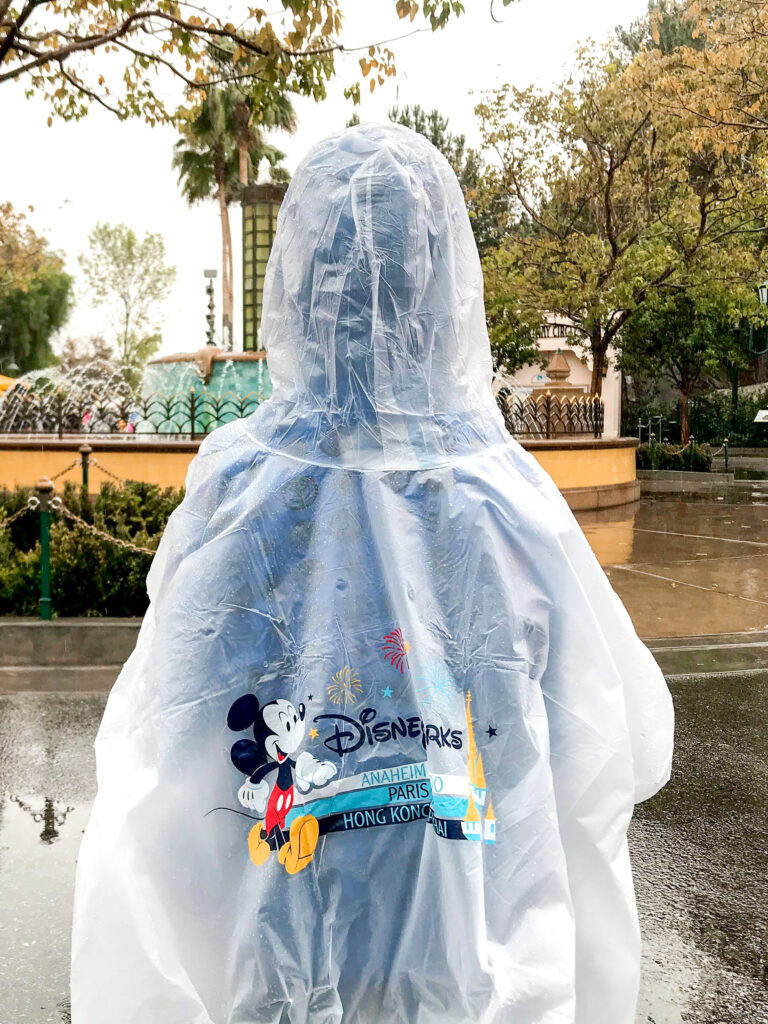 Rain Jacket- If rain is definitely in the forecast during your vacation, you might want to consider a rain jacket. Especially if it will rain more than one day.
Misting Fans- Fans are a MUST if you go to Disney in the summer. The heat is brutal! Misting fans can help you keep cool walking down Main Street U.S.A. or while waiting in line.
Sun Screen- The sun in both Florida and California can be brutal and sunburns can happen easily. Please don't forget to pack some sun screen for adults, kids, and babies!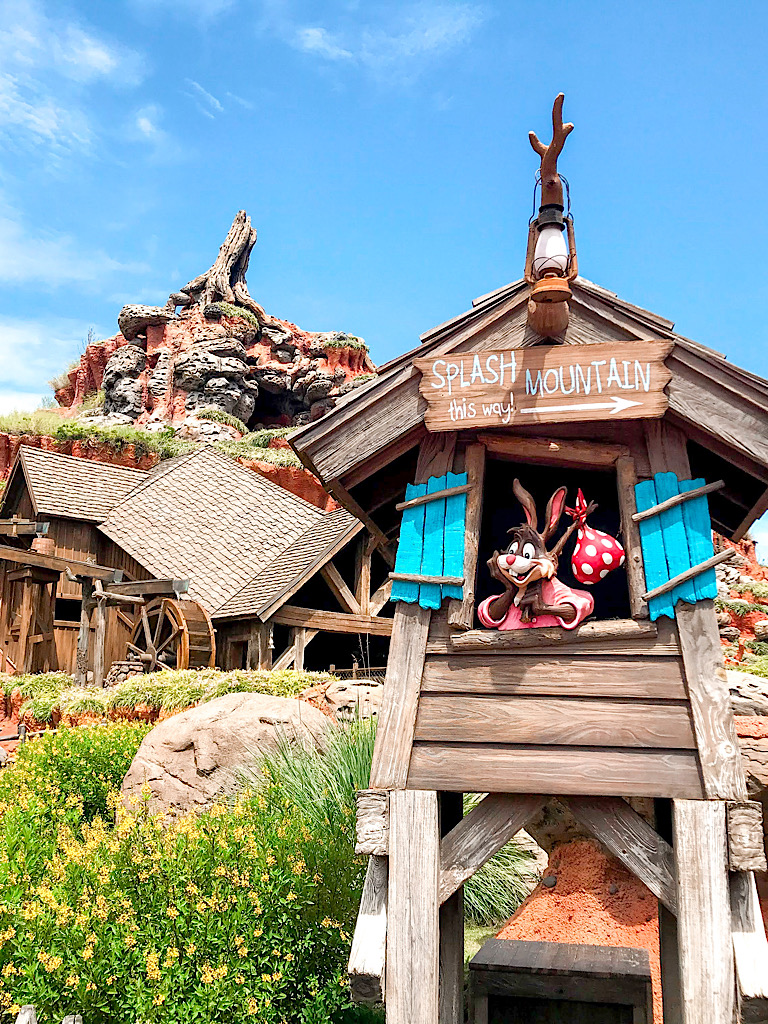 SPF Lip Balm- In the same vein, make sure you bring some lip balm with SPF to protect your lips from the sun.
Stroller Fan- If your child will be in a stroller, a clip-on fan can be a life saver on hot days! Here are a few options I found on Amazon.
Umbrella- As I mentioned above, it rains a lot at Disney. An umbrella might be a good idea to protect you from the rain and also the bright sun.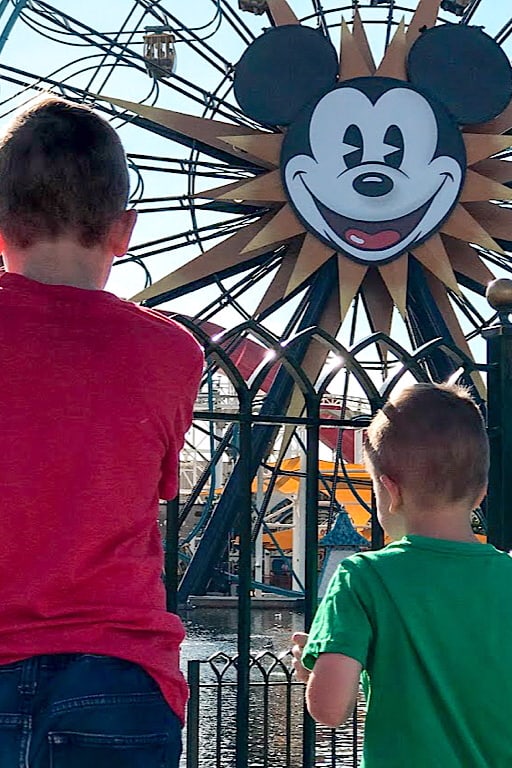 Cooling Towels- When it gets hot at the parks, having a cooling towel can really help you cool off.
Neck Fan- Another way to keep cool is with a neck fan! They are pretty inexpensive and are worn right on your body!
Newspaper- This one you can probably pick up at your hotel if needed. If your shoes get soaked from the rain or water rides, you can crumble up newspaper and place it inside and your shoes will be dry in the morning!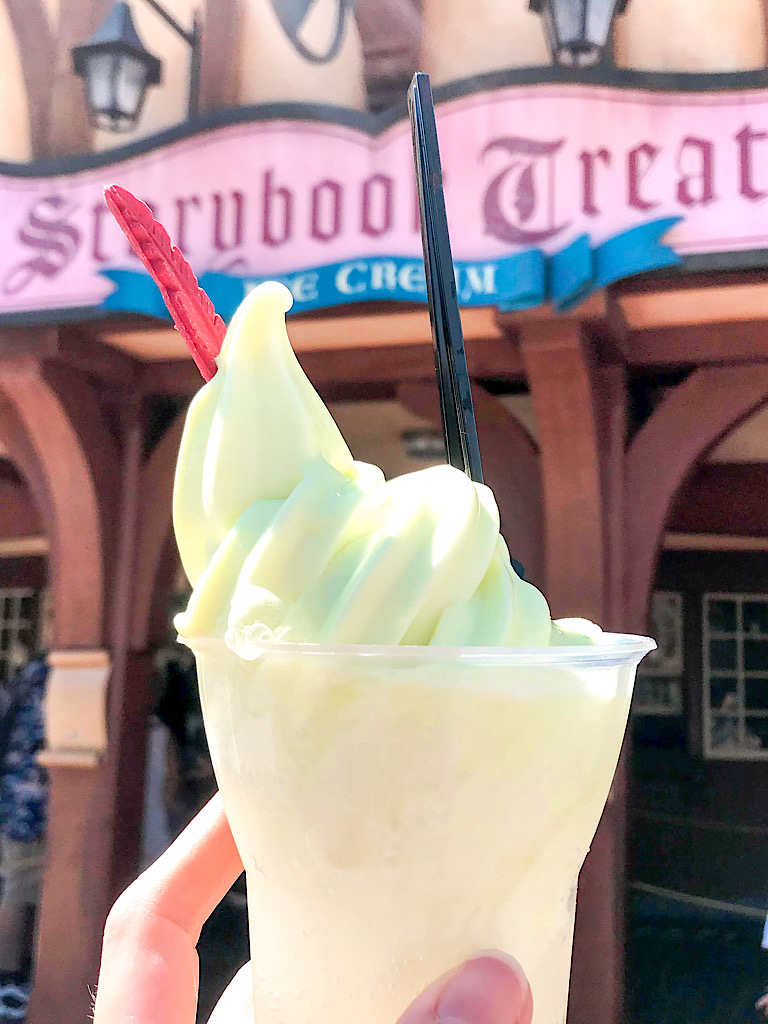 Food and Snacks
Reusable Water Bottle- It is important to drink a lot of water when you are at Disney. Make sure you bring enough disposable water bottles for your trip or invest in one or two reusable water bottles with built-in straws.
Soda- Have you seen the price of a bottle of Coca-Cola in the parks? It's insane! I usually buy a few bottles of soda to take into the parks with me, because I would rather spend that money on a specialty treat. Find out how to have groceries delivered right to your hotel here!
Water- Although you can get cups of ice water for free at Disney parks, I have found it easier to bring my own water bottles with me. When I order groceries for our trip, I order a case of water. You can also bring along a refillable water bottle.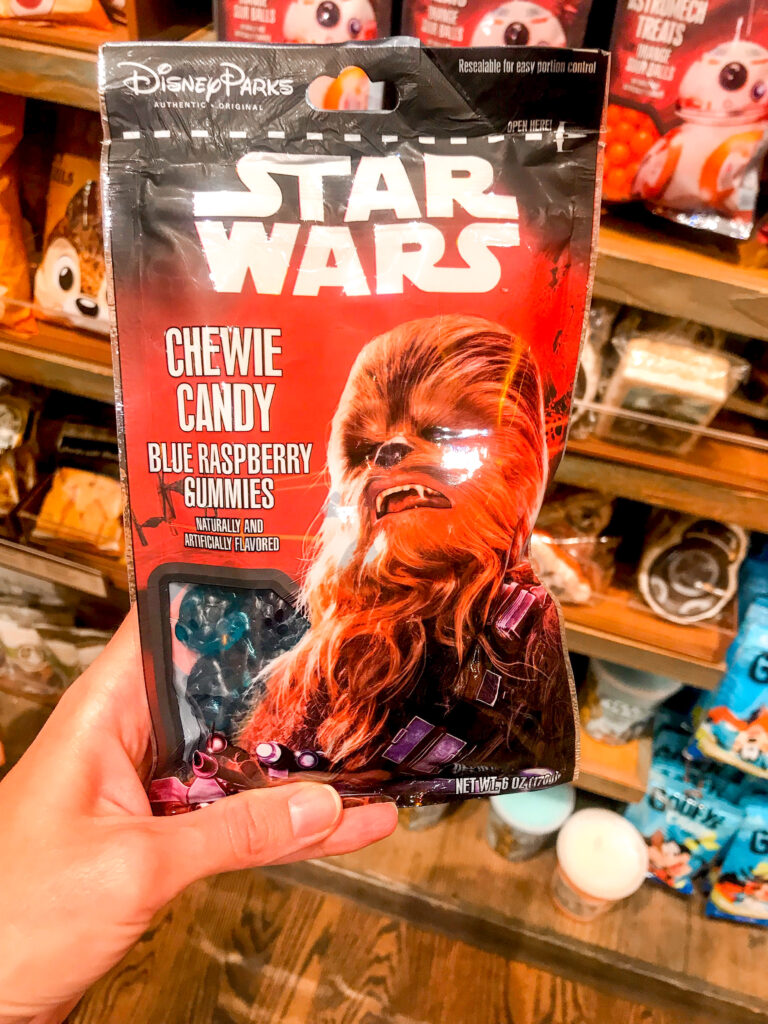 Snacks- It's always a good idea to pack some snacks to bring with you into the parks and to have available in your hotel room. The good news is, you don't have to bring them with you from home! You can order groceries and snacks to be delivered, right to your hotel room. Read my tips on how to navigate grocery deliver at Disney here.
Ziplock Bags– These are another great item to bring with you to Disney! You can use these to distribute snacks, save leftovers, keep toiletries from leaking, and more! I always order a box of these with our groceries.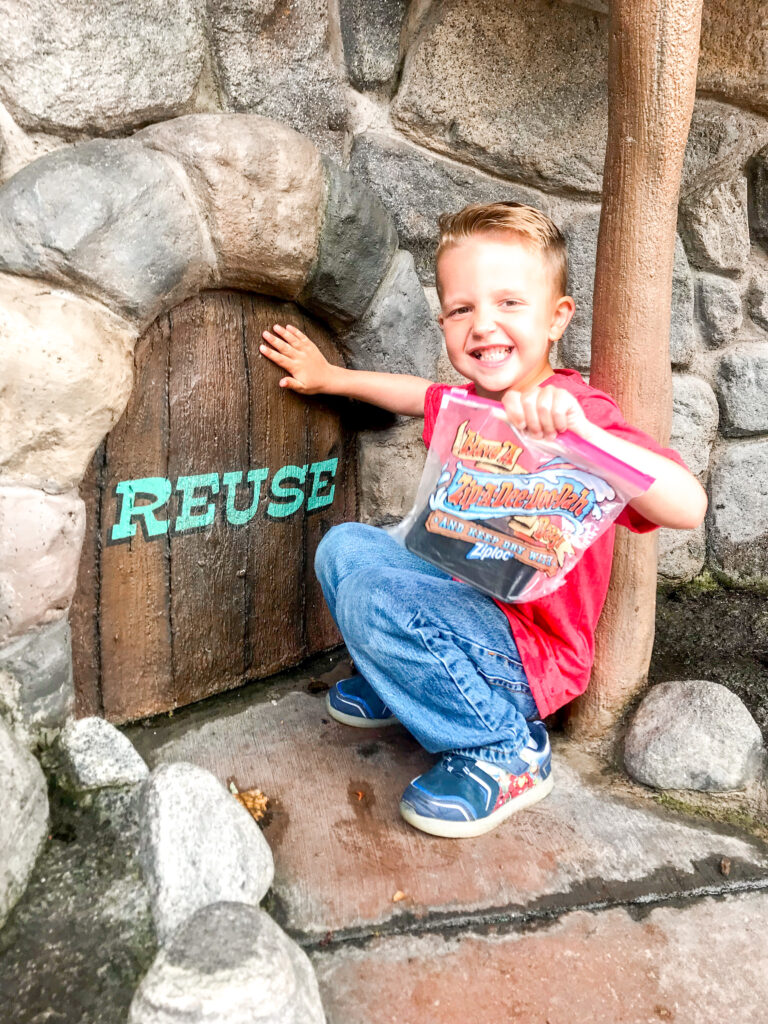 Small Food Container- This goes along with taking ziplock bags. If you are planning to keep leftover food, you might want to consider a small food container so that the item won't be smashed in your backpack. Just make sure it's not glass. Glass containers are not allowed in Disney Parks.
Gum- If you are gum chewer, you'll need to bring it along with you. Disney does not sell gum on their property.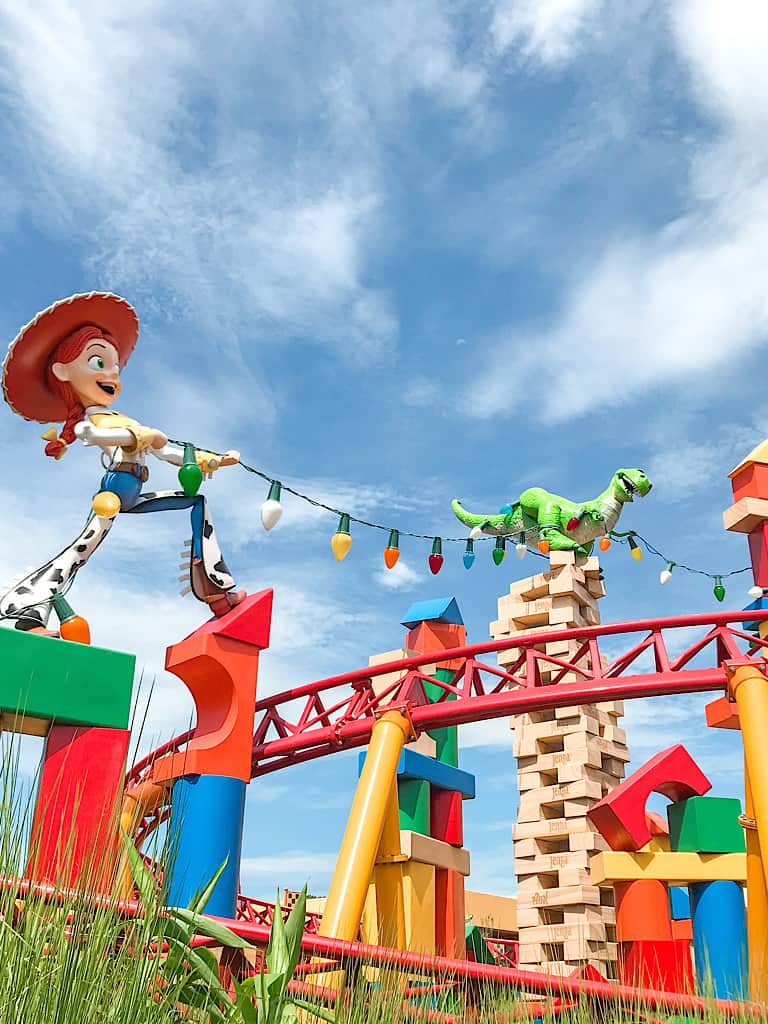 Drink Mix Packets- If you've been to Disney World, you probably know that the water is not good. It stinks and has a weird after taste. If you use a drink mix packet, you don't have to worry about this! I like True Lemonade and True Limeade and my kids like Hawaiian Punch!
Straws- Disney Parks use paper straws, which many people are not a fan of. If that is the case for you, you might want to bring your own reusable straws.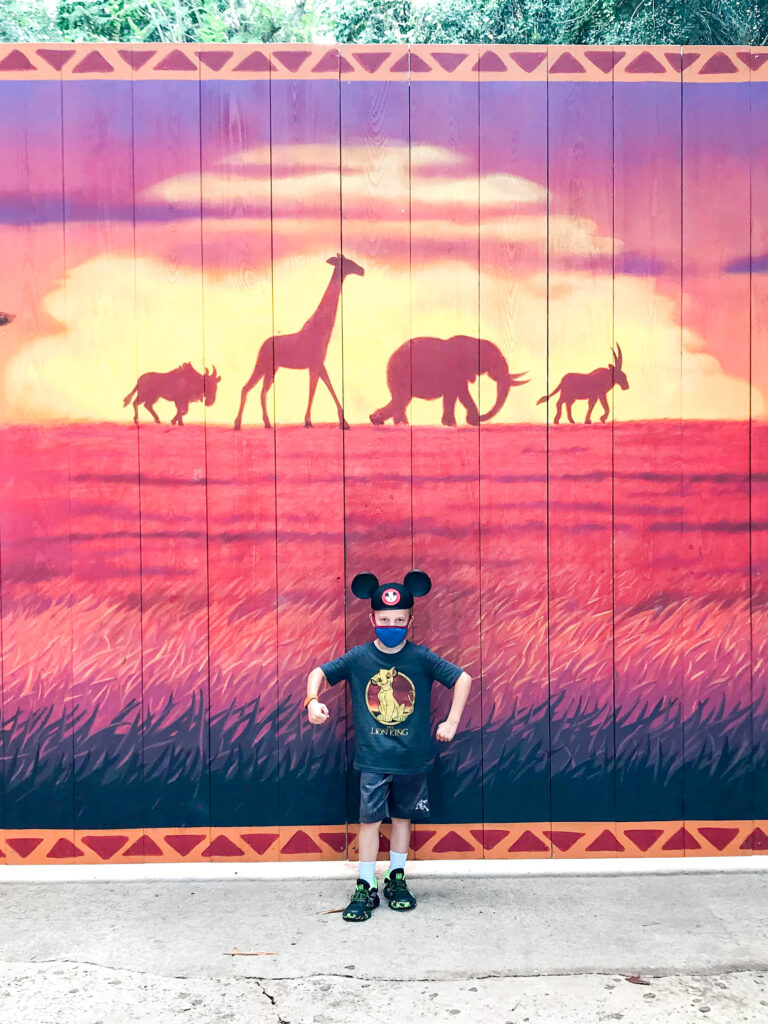 Technology
Portable Charger- For your information, Disney will absolutely drain your phone's battery, I know from experience. This is even more true with the use of Disney World's My Disney Experience app and the Disneyland app being utilized more and more! Bring portable phone chargers and a charging cord, so you don't end up with a dead battery.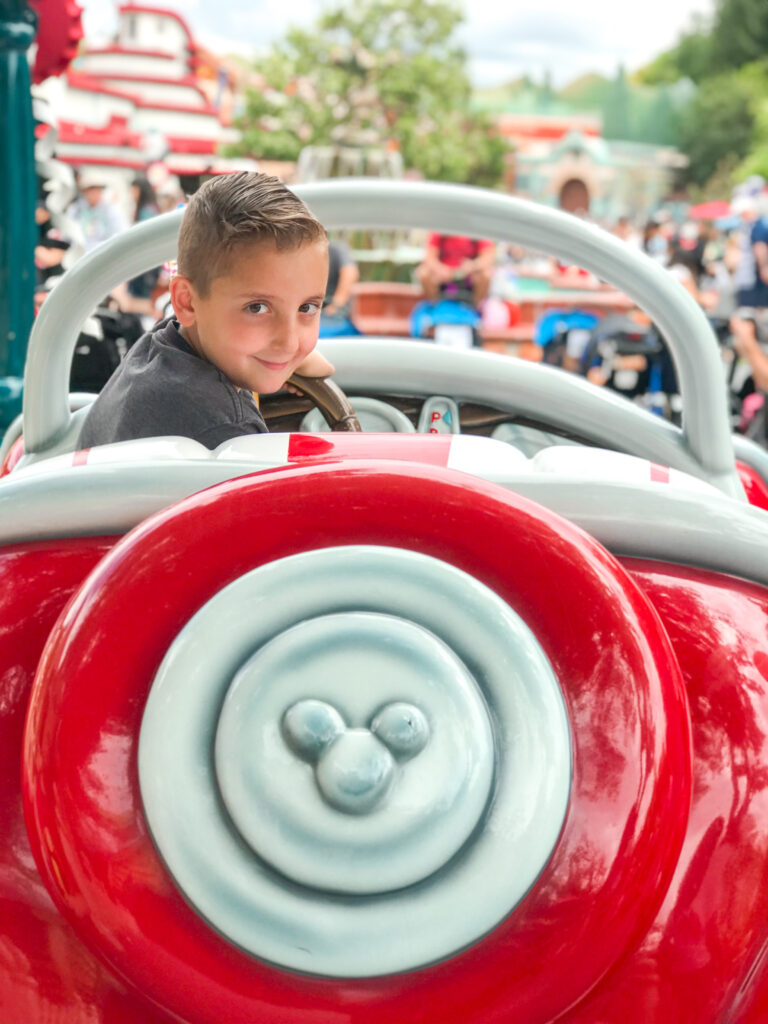 Cell Phone- A cell phone is essential on a Disneyland or Disney World vacation. You will need it to check attraction wait times, mobile order food, and use Disney Genie+.
First Aid/Medications
Small First Aid Kit- Disney has first aid stations in each park, which I have used, but for small injuries, I have found it helpful to have a small first aid kit with bandaids, Neosporin, and cleaning pads.
Blister Bandages & Moleskin- Disney requires a lot of walking which can lead to blisters. Blister bandaids will definitely come in handy to help you deal with this. Moleskin can also be used for blisters.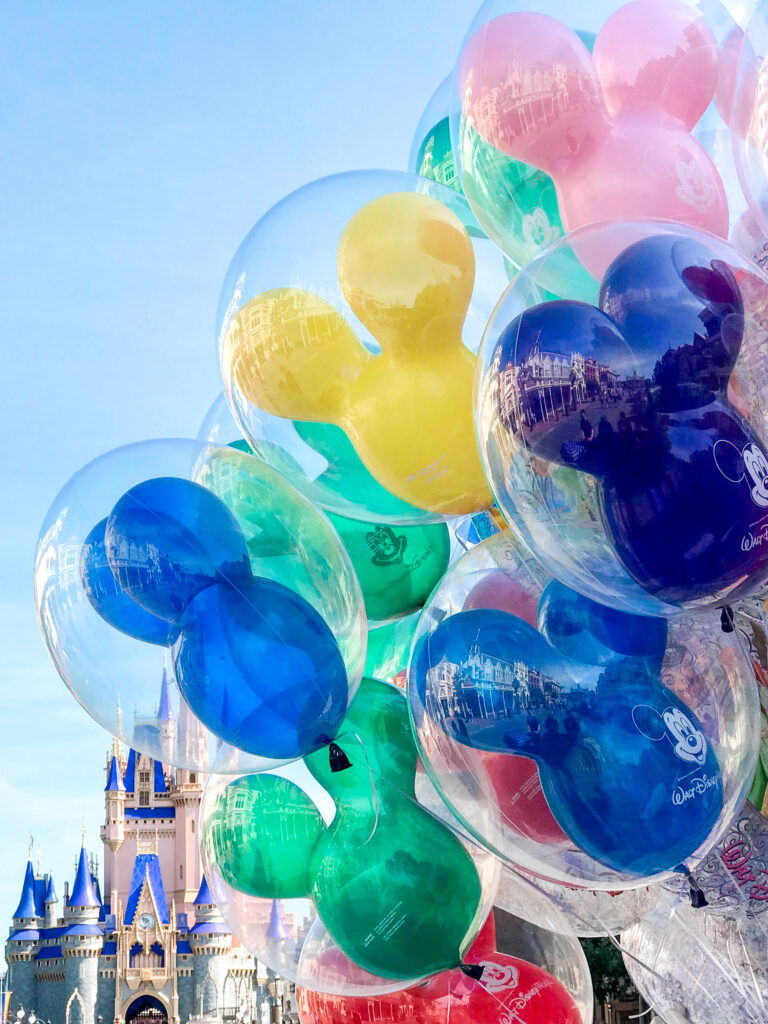 Hand Sanitizer- There are tons of hand sanitizer dispensers around Disney, but it's nice to have a small bottle with you so you can have it when you need it.
Anti-Chaffing Stick- An anti-chaffing stick has definitely come in handy due to walking around in the heat.
Icy Hot– As I mentioned above, going to Disney involves a lot of walking. Rubbing Icy Hot on your feet at night can help with tired, sore feet.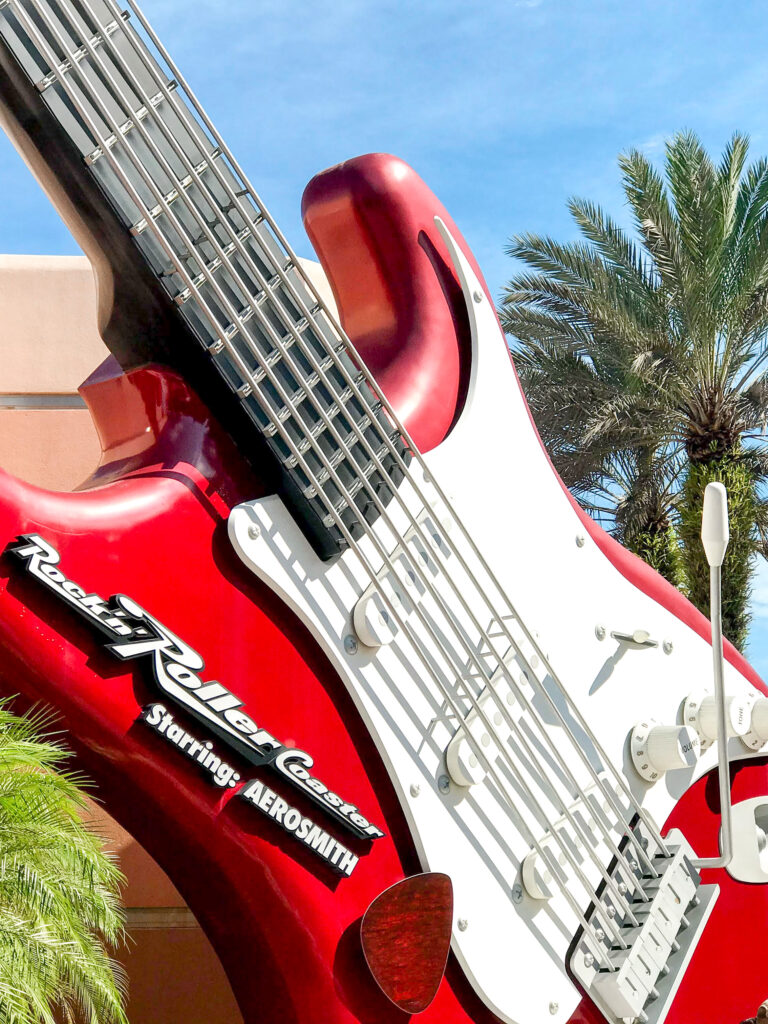 Ibuprofen- Aches and pains are a part of visiting Disney, mostly because of all of the walking. I often get headaches from the bright sun so I find it helpful to bring a bottle of ibuprofen.
Motion Sickness Medication- If you are prone to motion sickness from roller coasters, you will definitely want to bring along some Dramamine.
Children's Ibuprofen- My kids have needed this on almost every vacation. Whether its teething or headaches, this comes in handy for sure! Also, if you are in the parks, you can get ibuprofen for yourself or kids at the First Aid station. I've done it before.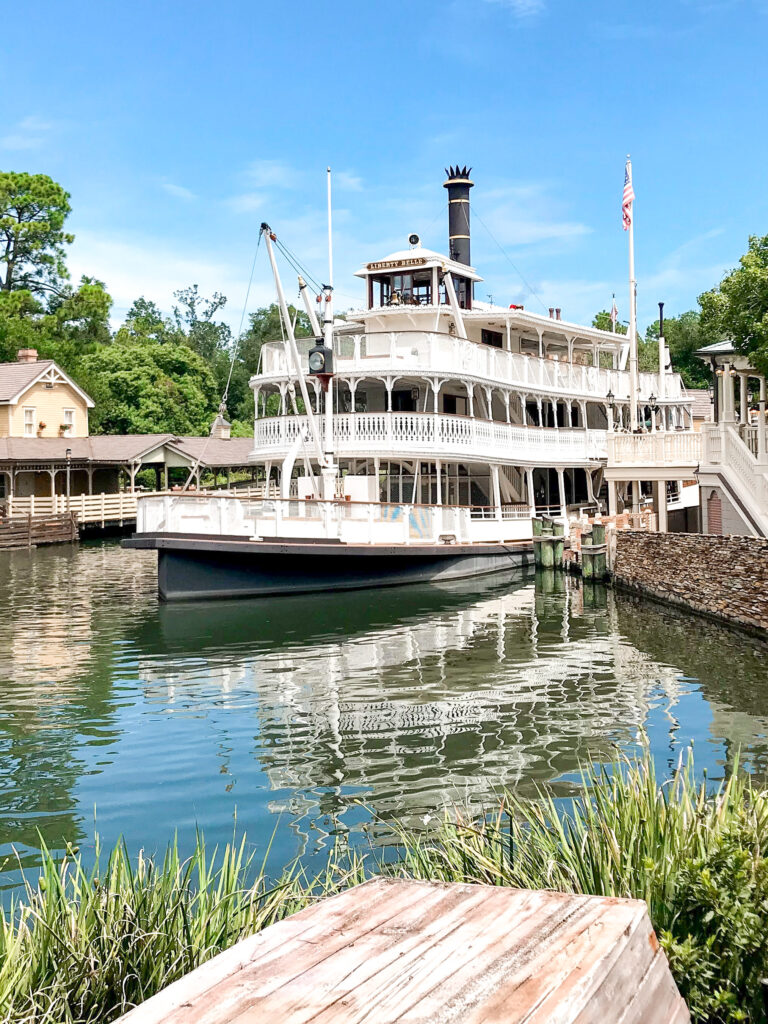 After Sun Lotion- Although I try to stay on top of applying sun screen on myself and my kids, sometimes sunburns happen. Its so nice to have a bottle of after sun lotion with aloe vera to help sooth the pain.
Indigestion Medicine- Disney treats are amazing, so you might find yourself over-indulging. If that happens, you might want to pack some Tums or Pepto Bismol.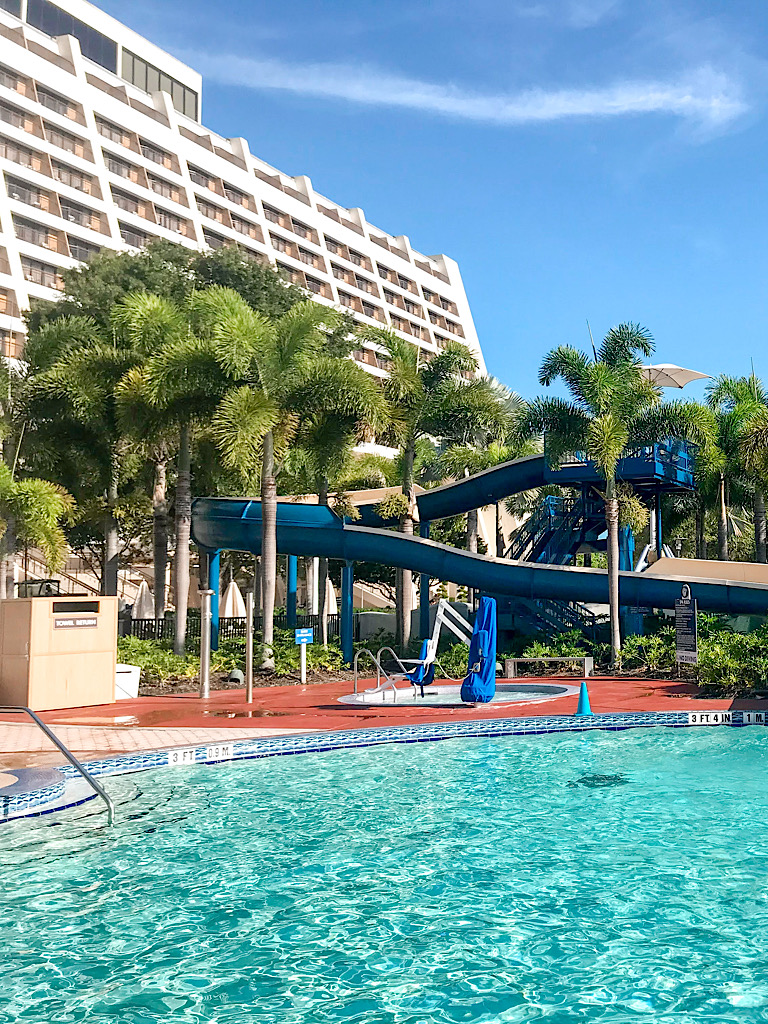 Hotel Room Items
Pop Up Hamper- I've been bringing a couple of pop-up hampers with us on vacation for a few years and they are amazing to help keep your hotel room organized!
Laundry Detergent Pods- I always take a couple of laundry pods to Disney because we always seem to need to do a load of laundry or two.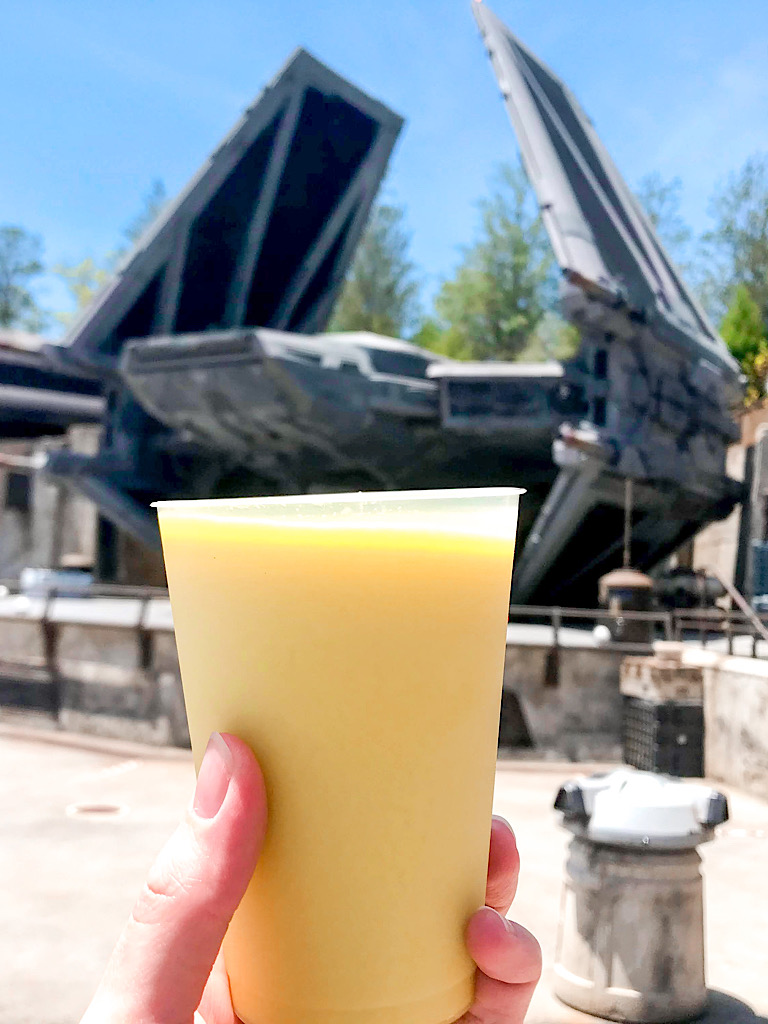 Liquid Hand Soap- My kids always make the biggest mess with bars of soap and I hate when then get slimy. I like to order a bottle of liquid hand soap with our groceries to cut down on the mess around the bathroom sink.
Dish Soap- I always bring along a small bottle of dish soap to clean water bottles, baby bottles, etc. It always comes in handy!
Nightlight- Hotel rooms can be extremely dark at night so it's nice to have a nightlight if you need to navigate the unfamiliar room at night.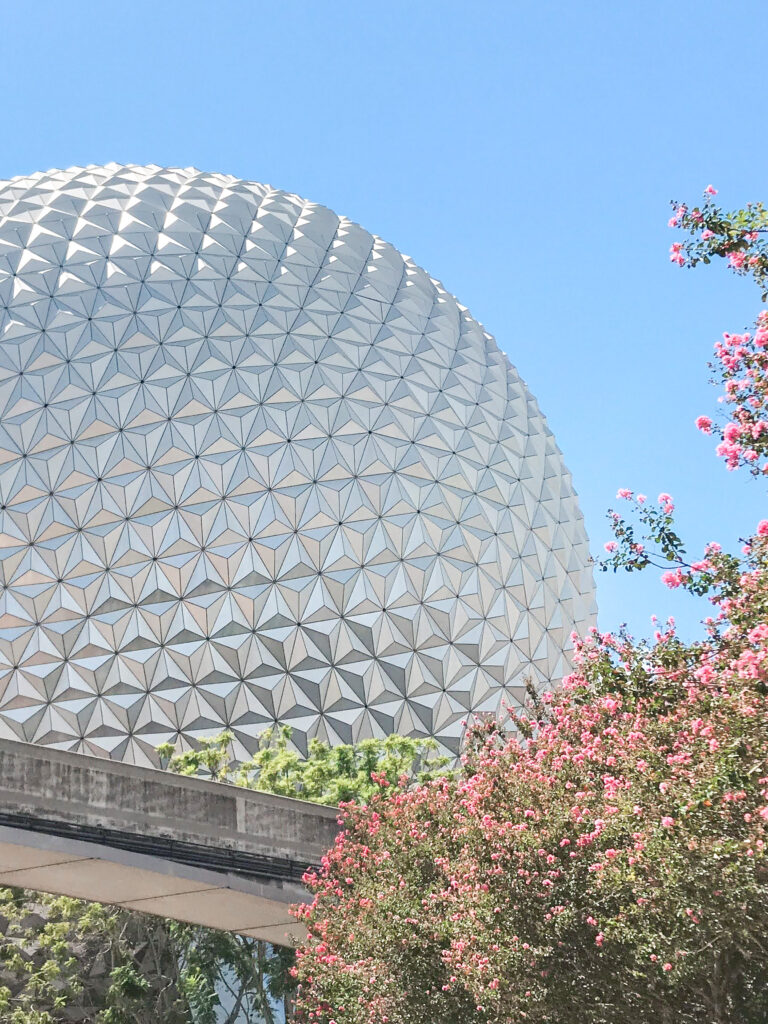 Large Clothespins- Have you ever stayed in a hotel where the curtains would not close completely and your kids will wake up if any sunlight shines through in the morning? Or if there is a light right outside your window that shines through the small crack? These large clothespins are nice to clip hotel curtains together!
Air Freshener- This has definitely become more necessary as my kids have gotten older. A small air freshener spray can really save the day in a room full of people.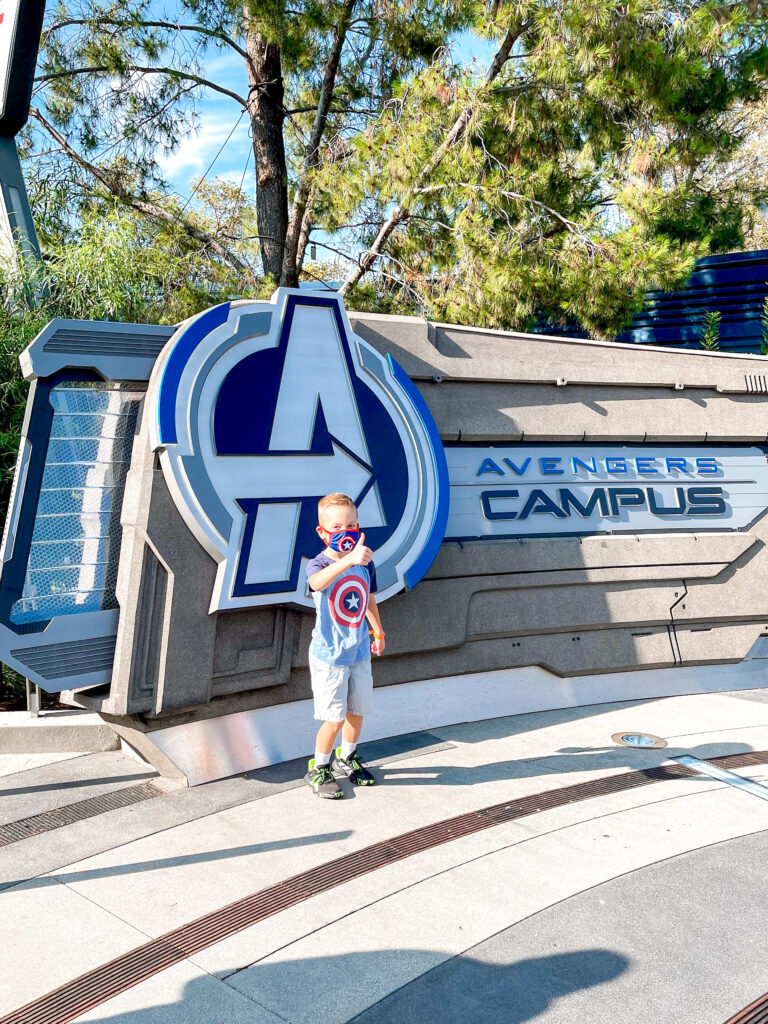 Miscellaneous Essential Items
Baby Wet Wipes- I don't have babies in diapers any more, but I ALWAYS take a package of baby wipes with me into the Disney Parks. We always need!
Cash- Brining along some cash is always necessary for a Disney trip. You will need it for tipping Mouskeeping, some shuttle drivers, and a few food/ice cream carts in the Parks.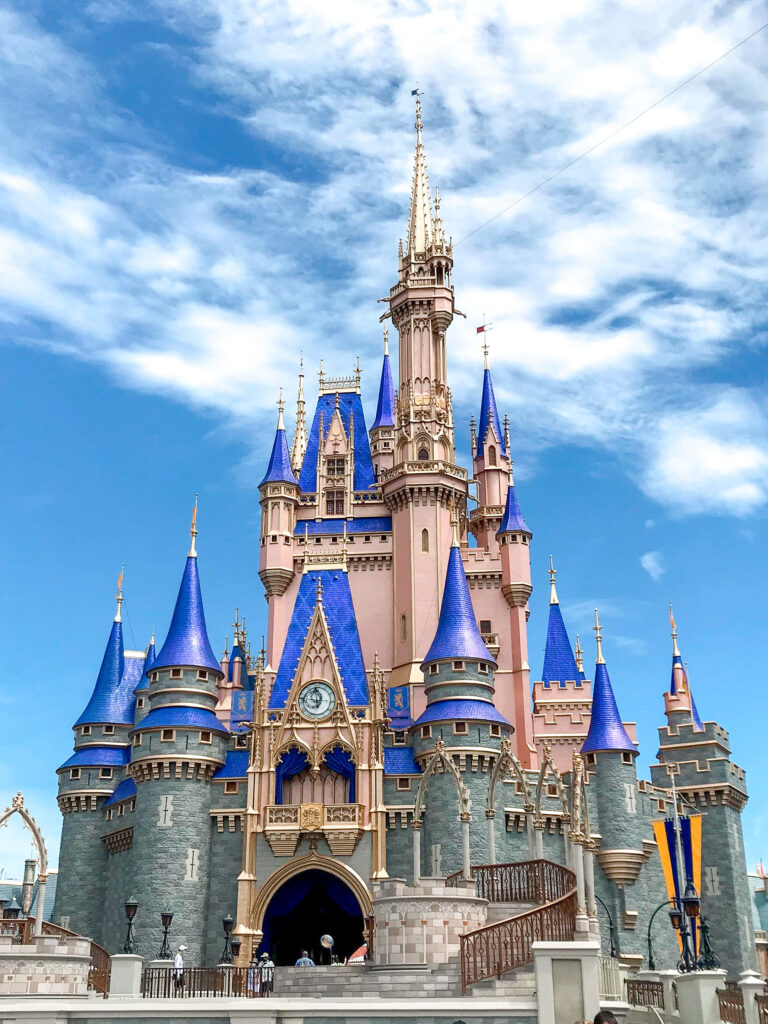 Credit Card and Debit Card- Both Disneyland and Disney World prefer the use of credit cards at restaurants and gift shops. You will also need one when checking into your hotel and to mobile order on either app.
Sticky Notes- If you have little ones, you might want to bring along a stack of sticky notes. The bathrooms inside the parks flush automatically, which can be a little scary for kids. You can place a sticky note over the sensor to avoid the toilet flushing when you are not ready.
Park Tickets & Park Reservations- This is something that can easily be forgotten, especially park reservations. Once you have purchased tickets, be sure to make your park reservations or you might not be able to visit the day that you want to. You can get discount Disneyland Tickets here and Disney World tickets here. You can also check park reservations for Disneyland here and Disney World here.
Disney Vacation Savings
If you would like to save money on your next trip to Disneyland or Walt Disney World, my friends at Get Away Today will be able to help you plan an awesome vacation!

My family has been booking our Disney World and Disneyland vacation through with them for over 20 years! Their customer service is amazing and their Disney ticket prices are usually a few dollars cheaper than tickets purchased directly from Disney.
Disneyland Resort
Get Away Today is almost always running some kind of special on Disneyland tickets and hotel rooms.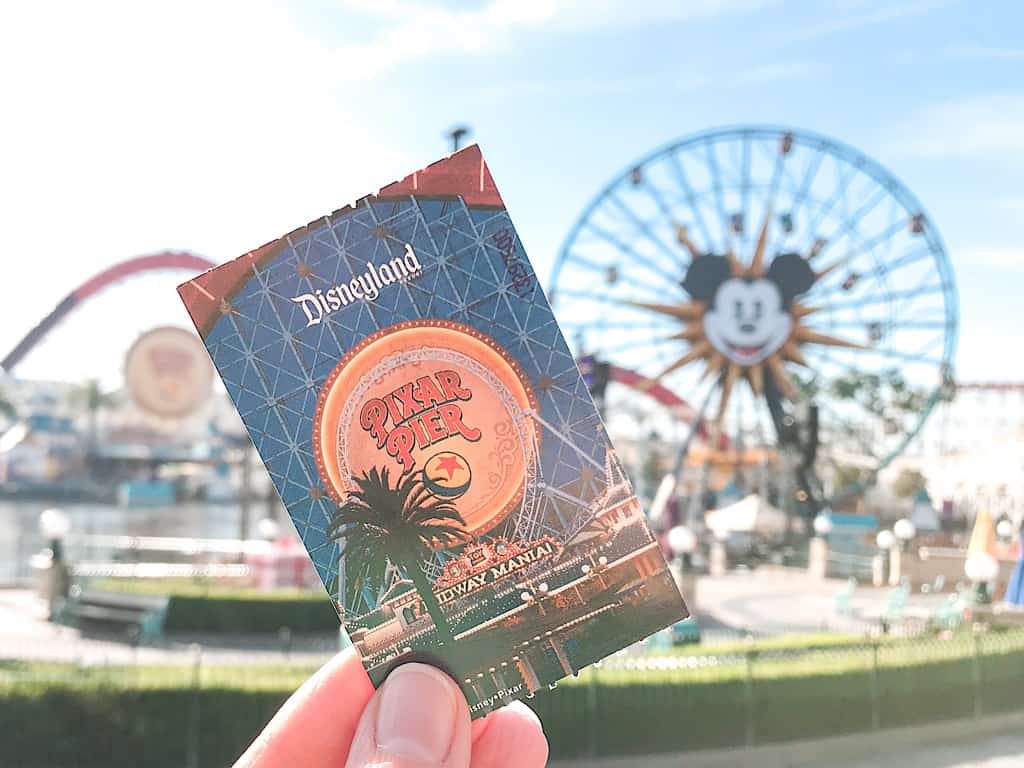 And you can book without worry when you use their Peace of Mind Plan and Layaway Plan!
If you book a 2-night or longer Southern California vacation package including hotel and tickets, you can use the Get Away Today promo code MommyMouse at checkout to save an extra $10 in addition to sales and discounts.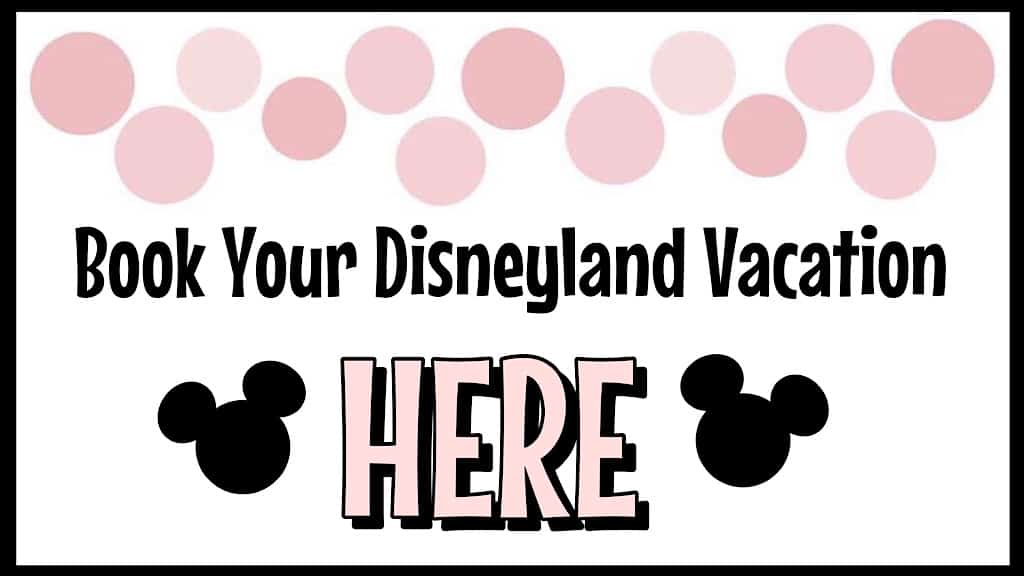 Walt Disney World
If a trip to Disney World is in your future, they can also help you plan an amazing vacation to "The Most Magical Place on Earth!"
Booking a Disney World vacation with them has tons of perks, like price monitoring and help with booking reservations! Read more about these perks here.
Get a FREE Disney World vacation quote for your next vacation here or give them a call at 855-GET-AWAY for current deals and tell them Mommy Mouse Clubhouse sent you!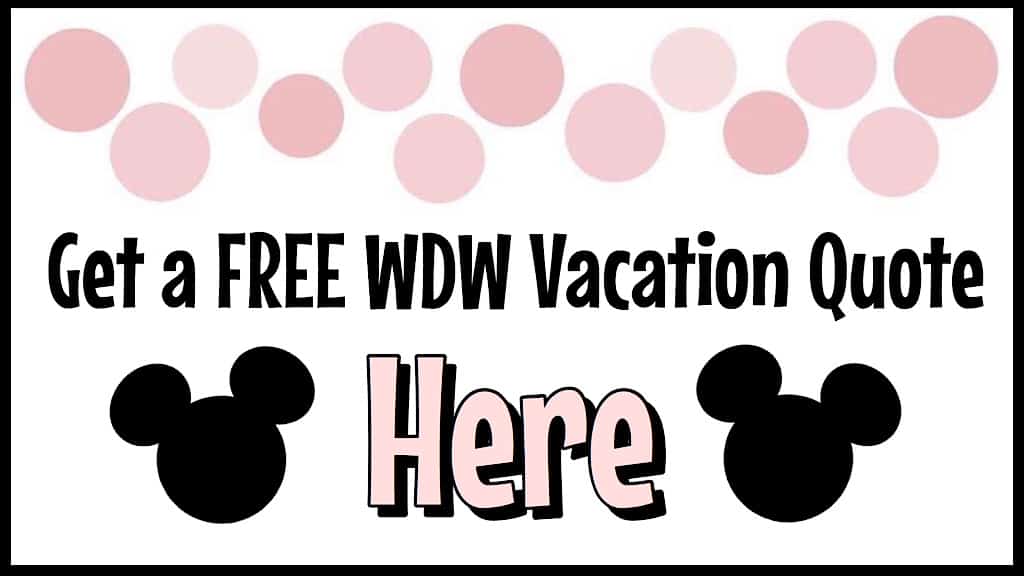 Final Thoughts
As you can see, there are a lot of things that you should consider packing before your trip to Disney. Whether you want to avoid sunburns or keep your kids entertained in the hotel room at night, this list has got you covered!
I hope you found this Disney World and Disneyland packing list useful. What other items would you recommend packing for a Disney vacation? Let me know in the comments below.