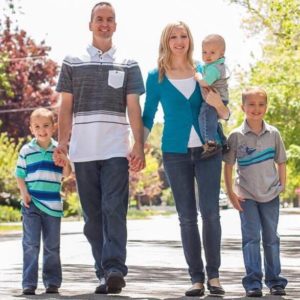 Welcome to The Mommy Mouse Clubhouse!
About Me
My name is Mindy and I am so excited to welcome you to my blog! I am the wife of a hunky firefighter and the mommy of three super smart, energetic boys.
Before my days as a mommy, I was a first grade teacher. I decided that my desire was to spend my days raising my boys and spending time turning my house into a home, so I changed my occupation to "Family Manager".
Food is my life! I love eating food, cooking food and baking food. Pretty much anything to do with food! I run a small cupcake business in my community and have loved coming up with different and unique cake, filling and frosting flavors. It has been really fulfilling for me.
I also love to travel. My husband and I can't stand when we haven't gone on a vacation or a little get away for more than a few months. My favorite travel destination is anything Disney and my husband is slowly being converted to my Disney ways.
I am constantly looking around at things and thinking, "Can I do or make that?" My hobby is searching the internet and browsing Pinterest to find interesting things to try. My goal for this blog is to try these things out and write about my experiences and outcomes so that you can decide if it is something you want to do to.
I am excited to share all of the things that make my home feel like our own little "Clubhouse".
Please feel free to enter your email on my homepage and you will always be up to date on The Mommy Mouse Clubhouse adventures!
Feel free to email me: [email protected]
Don't forget to check out some yummy recipes and Disney tips!