A mom's review of Disney's Contemporary Resort at Walt Disney World plus nine reasons why I think you should stay here on your next visit!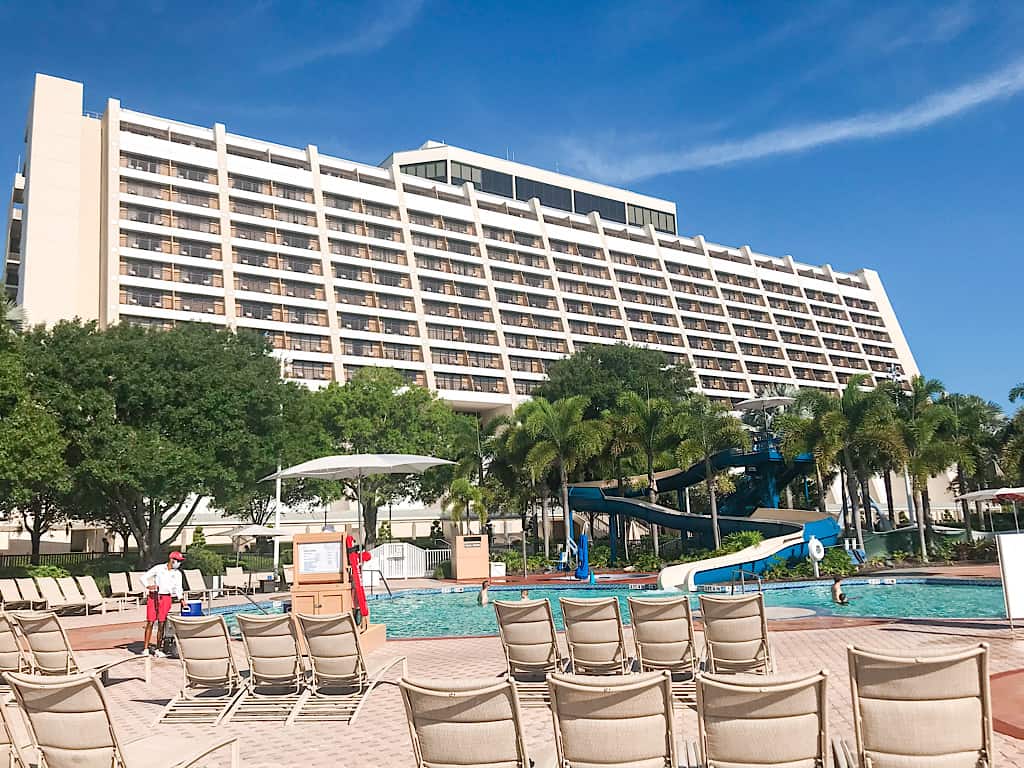 This post may contain affiliate links. When you click on these links, I get a small percentage back at no cost to you! For more information see my disclosure policy.
We recently returned from a trip to Walt Disney World Resort. When we were planning our get away, we discovered that Disney's Contemporary Resort had the lowest price I had ever seen.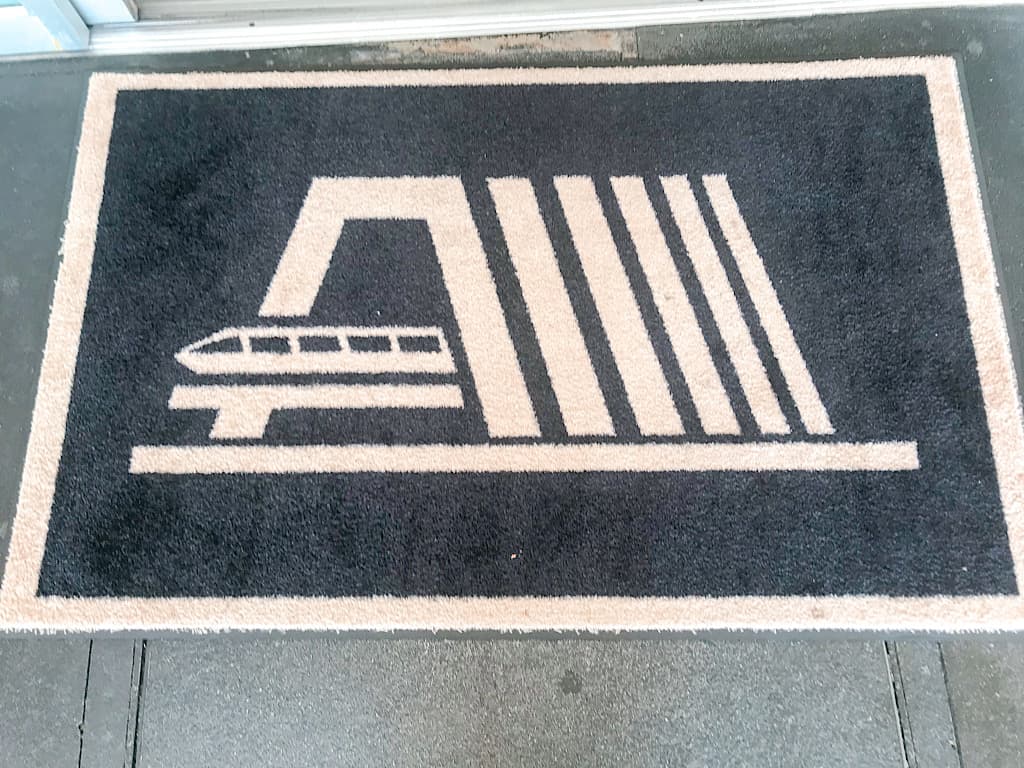 It still wasn't cheap, but I have always wanted to stay at the Contemporary, so we decided to book it!
In this article I'll give you 9 reasons to stay at Disney's Contemporary Resort at Walt Disney World.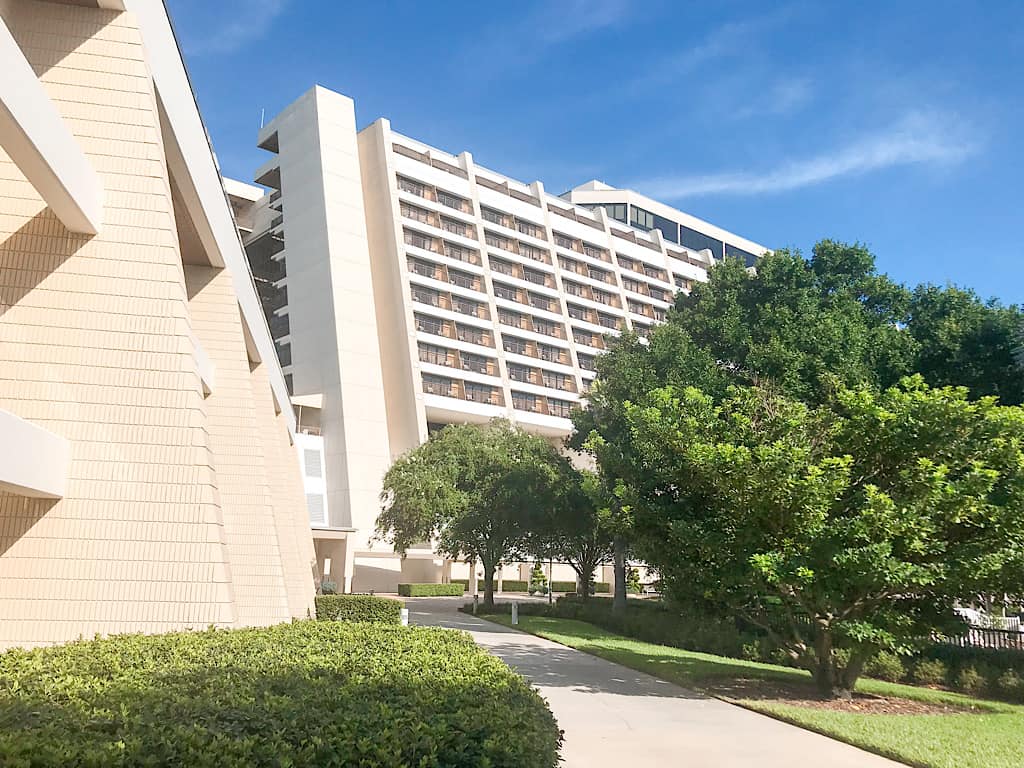 Make sure to check out the video below with footage of the hotel and subscribe to Mommy Mouse Clubhouse on YouTube here!
#1 Disney's Magical Express (No Longer Available)
One reason I love to stay at a Disney hotel, like the Contemporary, is because of Disney's Magical Express. (No Longer Available)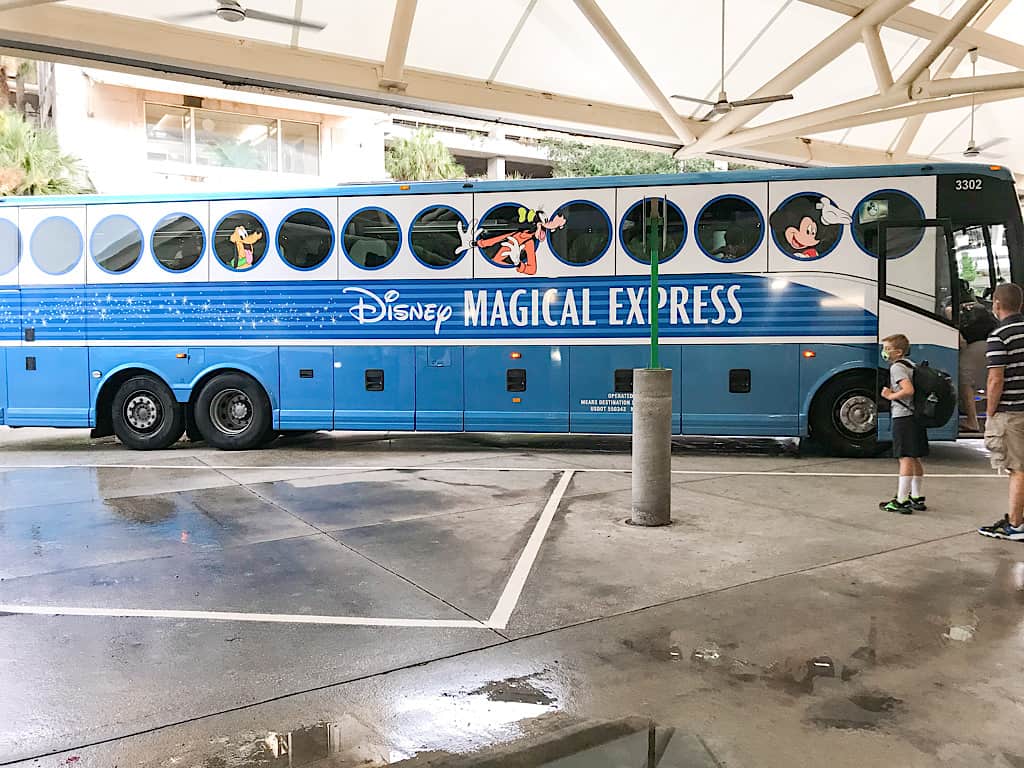 The Magical Express busses are complimentary transportation to and from Orlando International Airport and are provided free to guests of Disney Resorts.
Normally, when you arrive in Orlando, you can head straight down to the Magical Express departure area and skip picking up your checked baggage.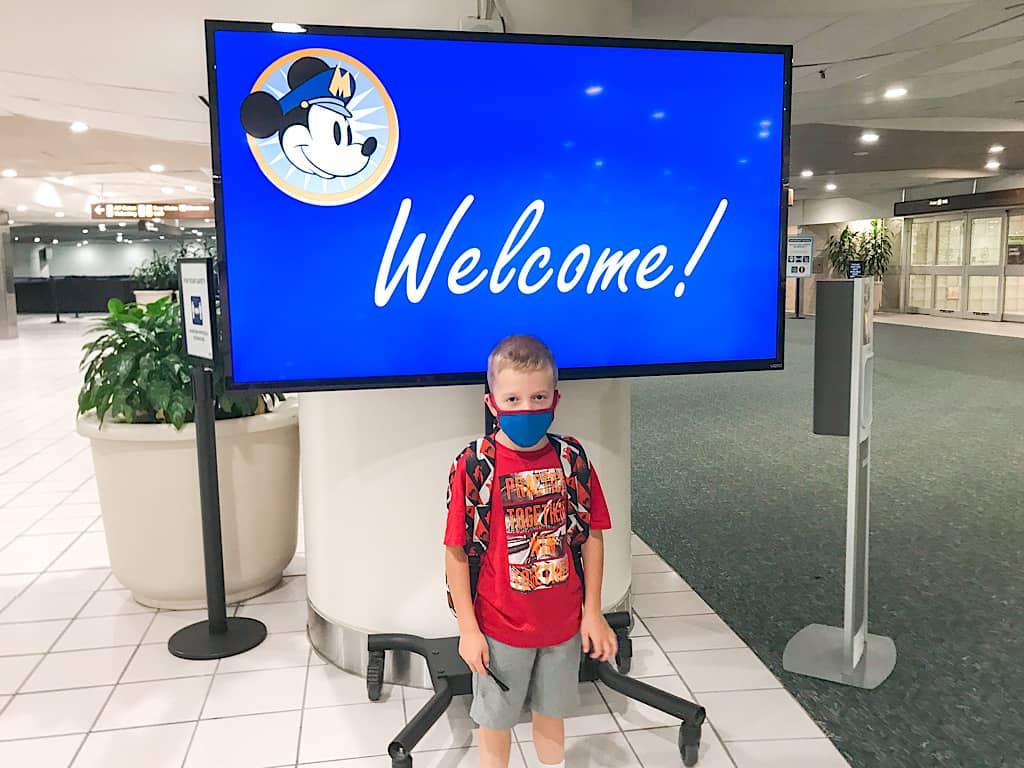 Disney Cast Members will pick up your bags for you and deliver them to your hotel room a few hours later.
Because of safety procedures in place right now, this service is suspended right now. So we picked up our own suitcases and headed to our bus.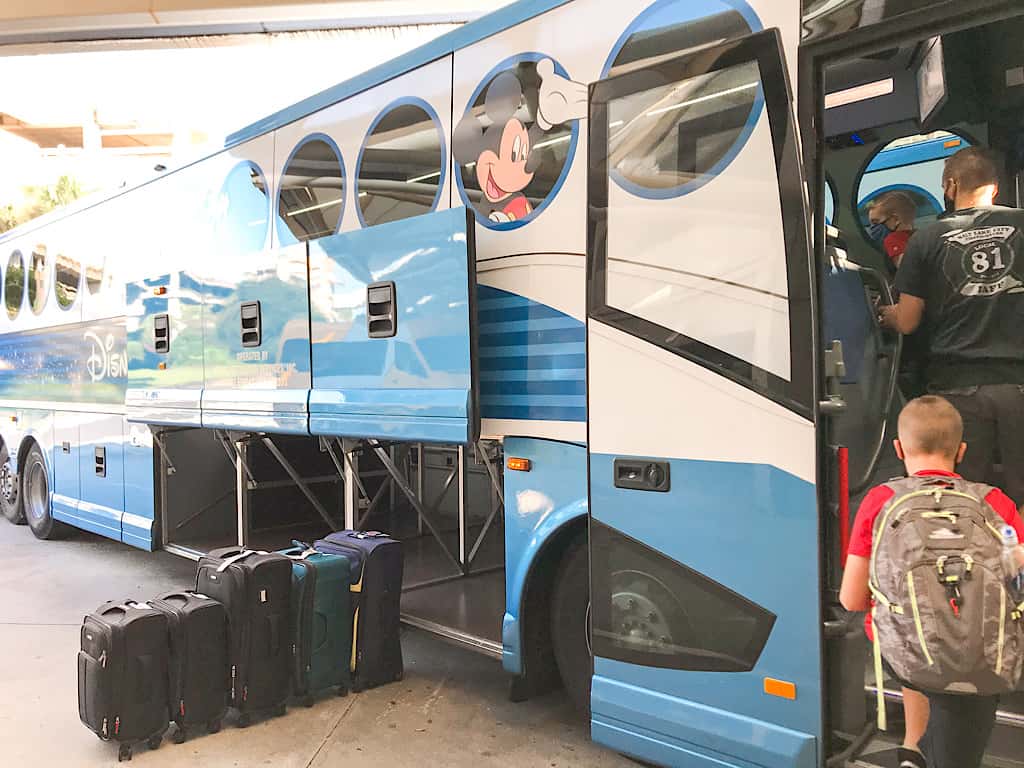 To add this perk to your reservation, let your travel agent know or call Disney directly.
Speaking of Travel Agents, I highly recommend using one when booking a Disney World Vacation.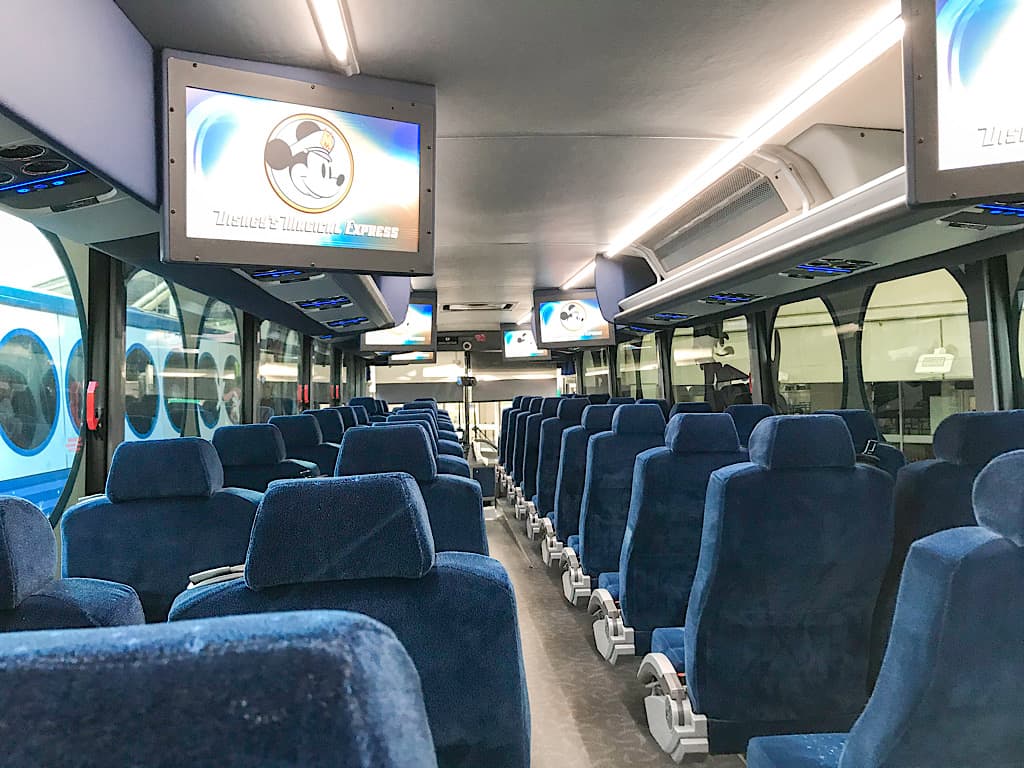 It is a free service for you and can save you tons of money and headaches.
Check out my tips for using a travel agent here. (P.S. I use Get Away Today and absolutely LOVE their customer service! You can get a free quote here.)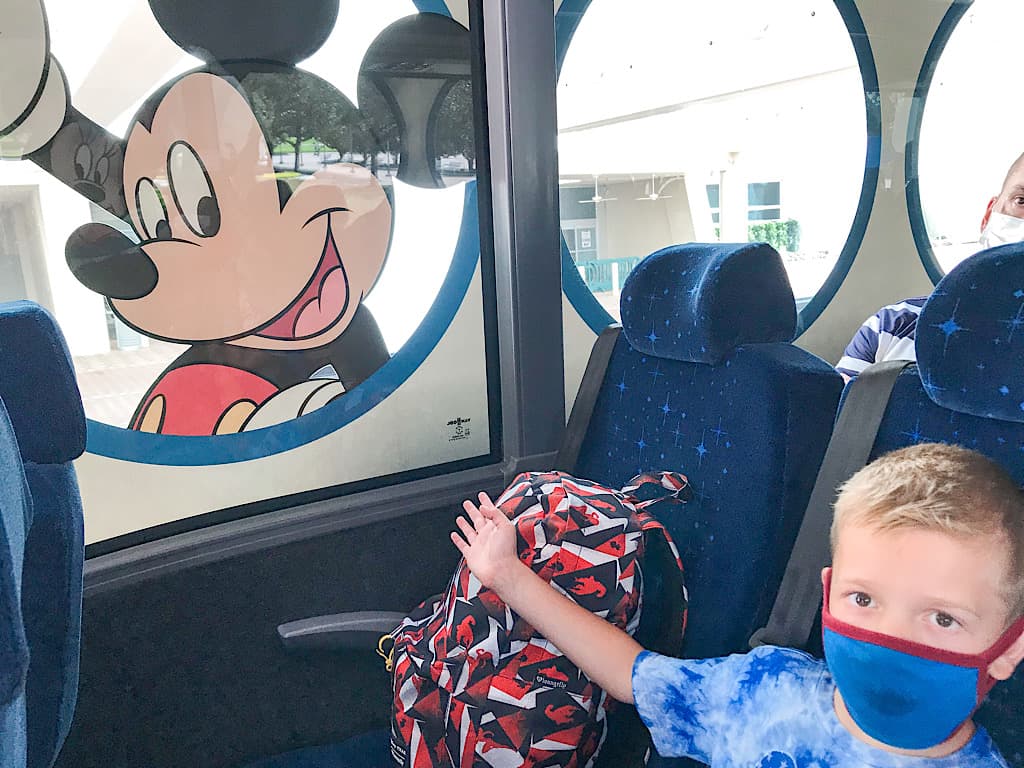 The night before you check out of your Disney hotel, you will receive an envelope from Disney's Magical Express at your door.
Inside this envelope will be information that lets you know what time the bus will pick you up the next day.
This time is usually 3 to 3 1/2 hours before your flights scheduled departure time.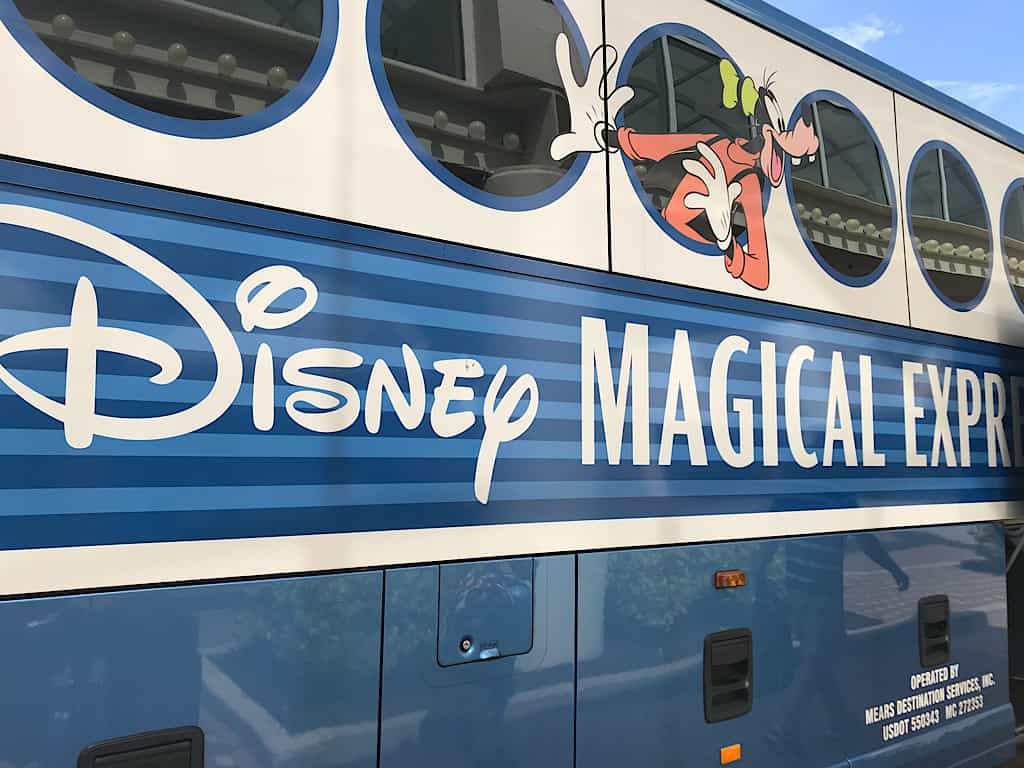 #2 Contemporary Resort Lobby and Grounds
The second reason to stay at Disney's Contemporary Resort is that it is beautiful inside and out.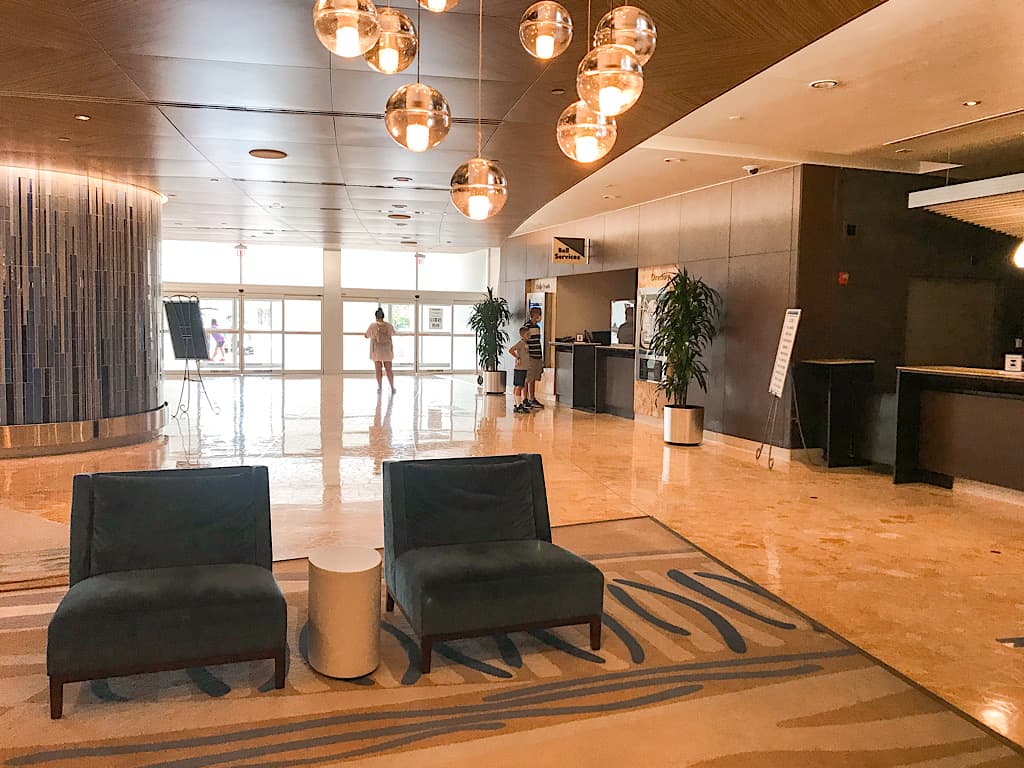 The lobby is gorgeous with fun little magical touches like a monorail rug and hidden Mickey's.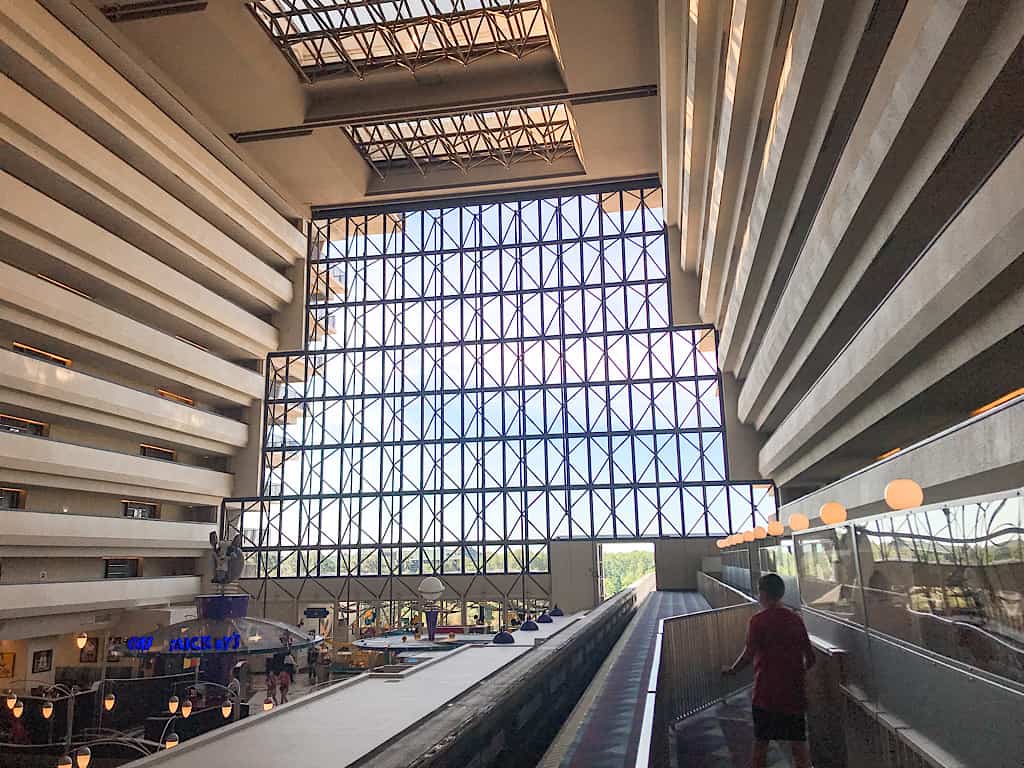 If you head upstairs where the stores and restaurants are located, there is a large colorful mural.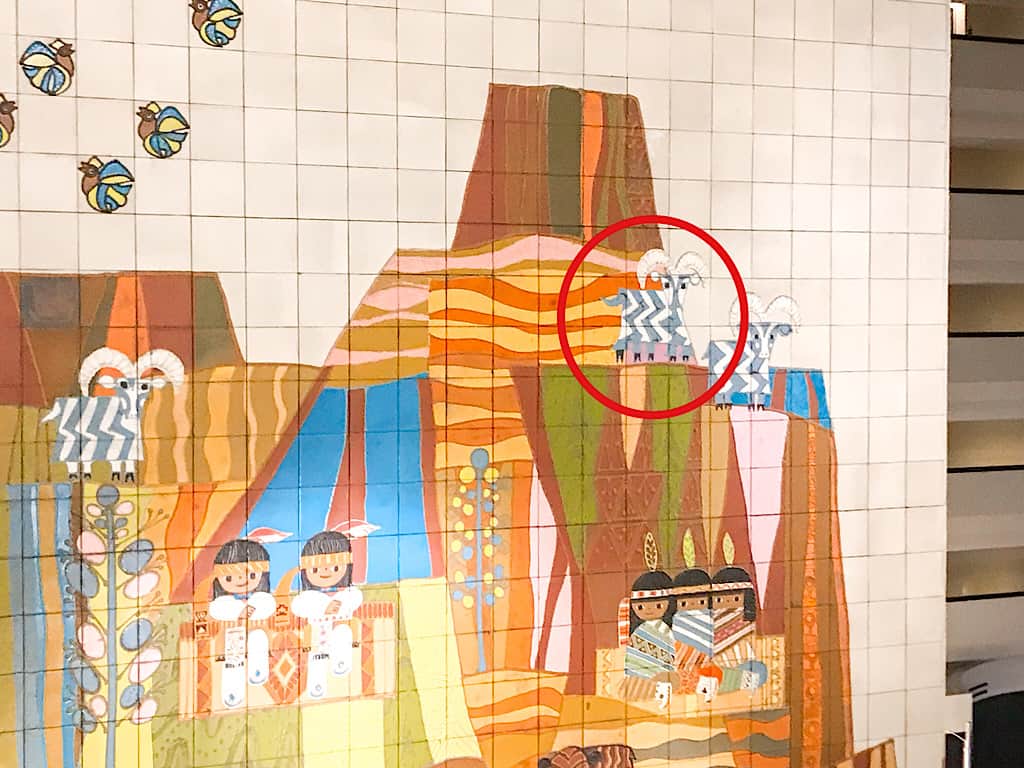 On the mountain, you will see some goats, one of whom has 5 legs!
My kids thought it was awesome. You will get the best view of it from the 7th floor.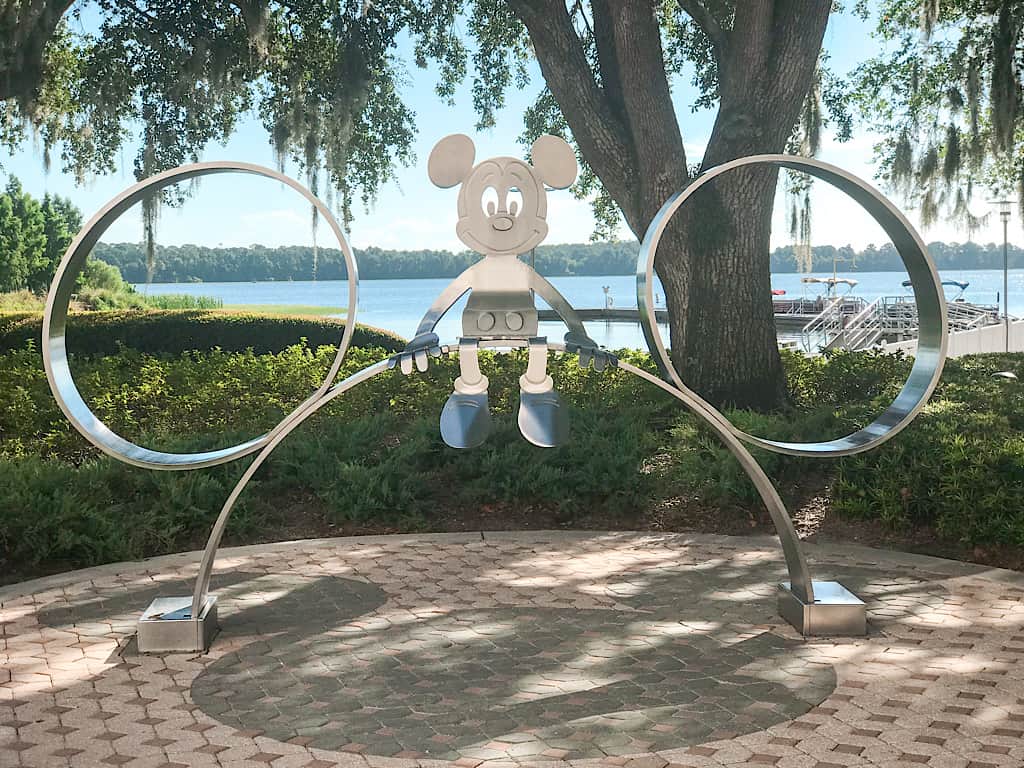 One of the cool fun facts about the Contemporary, is that it was one of the two original Disney hotels when Disney World opened in 1971.
The frame of the building was built, but the rooms were pre-fabricated offsite and transported to the hotel.
A crane then lifted them and helped slide them into place.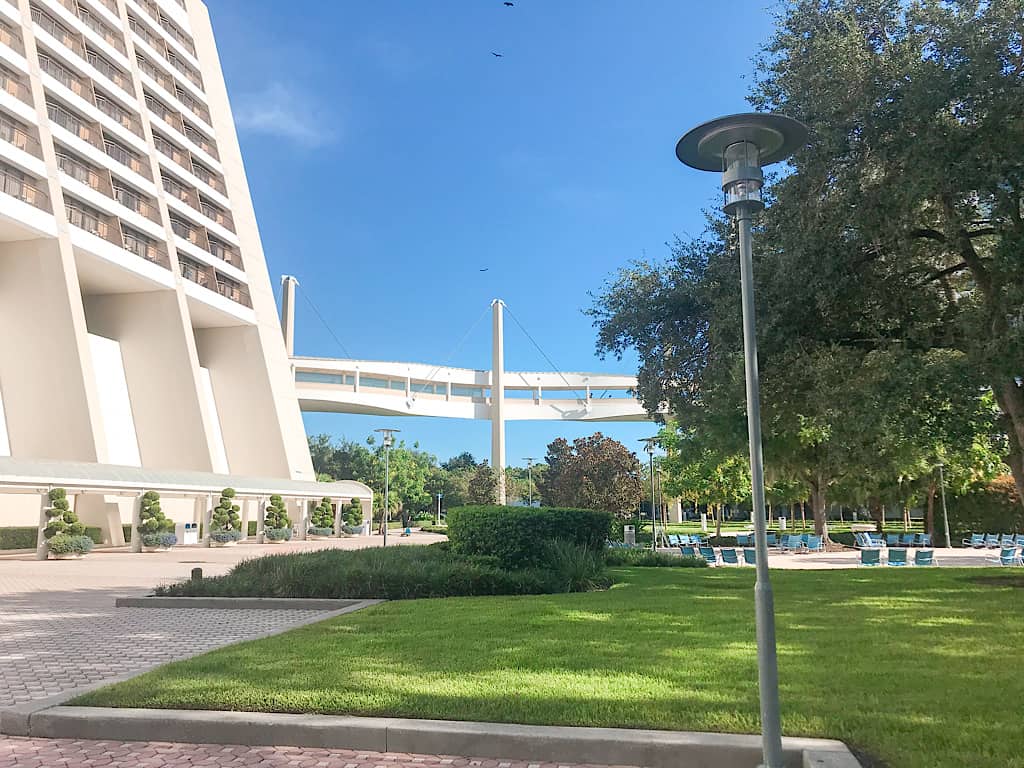 Just beyond the pool area, there is a sand volleyball court and an amazing view of the lake.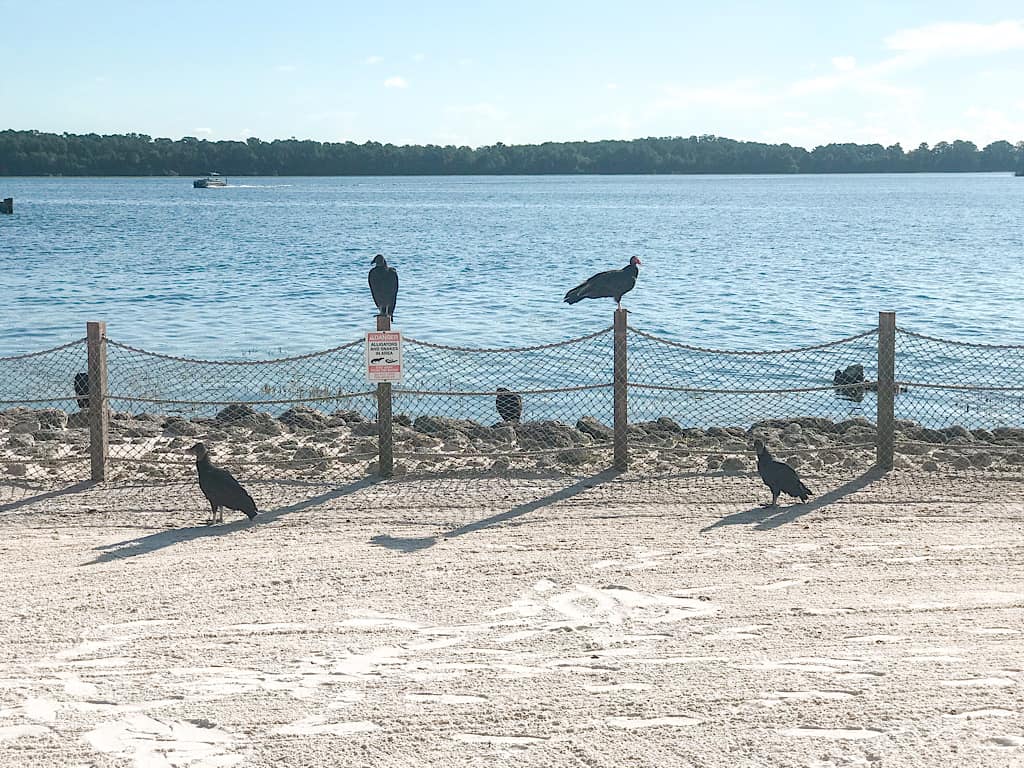 #3 Magic Bands
The third reason to stay at Disney's Contemporary Resort are magic bands.
Your park tickets, fast passes, and charging privileges are tied to your magic band and are super convenient.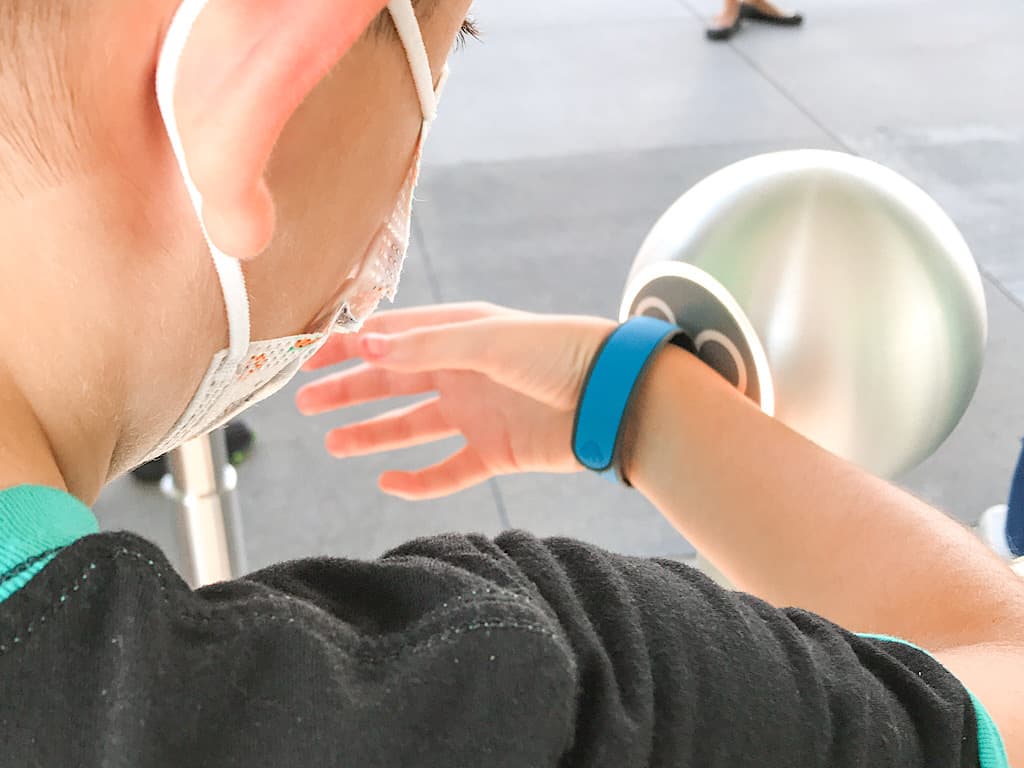 You can order these at a discount when making your reservations.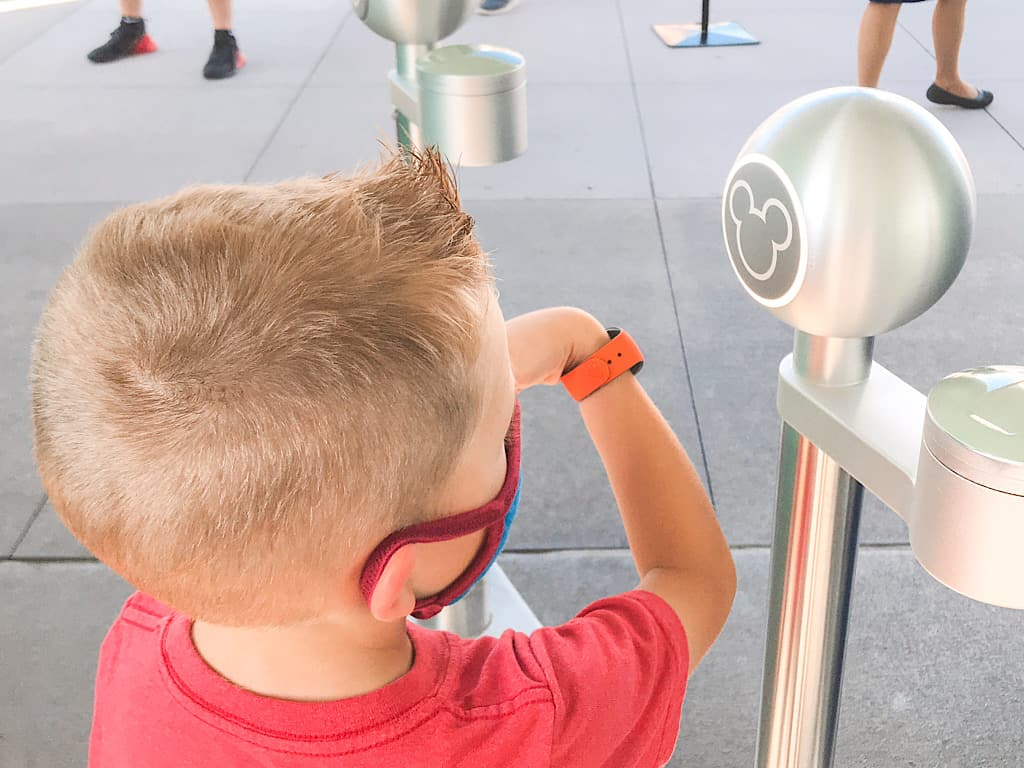 #4 Restaurants
Reason number 4 to stay at the Contemporary are the restaurants. There are 4 restaurants, 3 bars, and a coffee stand.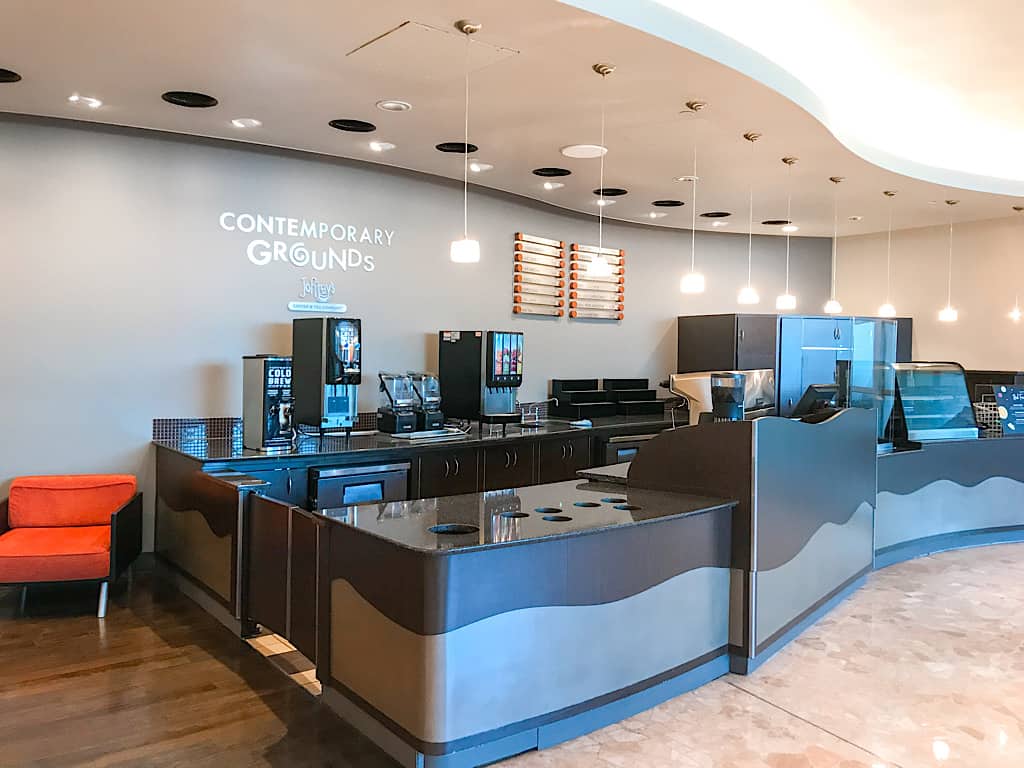 California Grill
California Grill is a table service restaurant located on the top floor of Disney's Contemporary Resort.
The menu includes items like sushi, chicken, beef, and seafood entree's, and assorted desserts.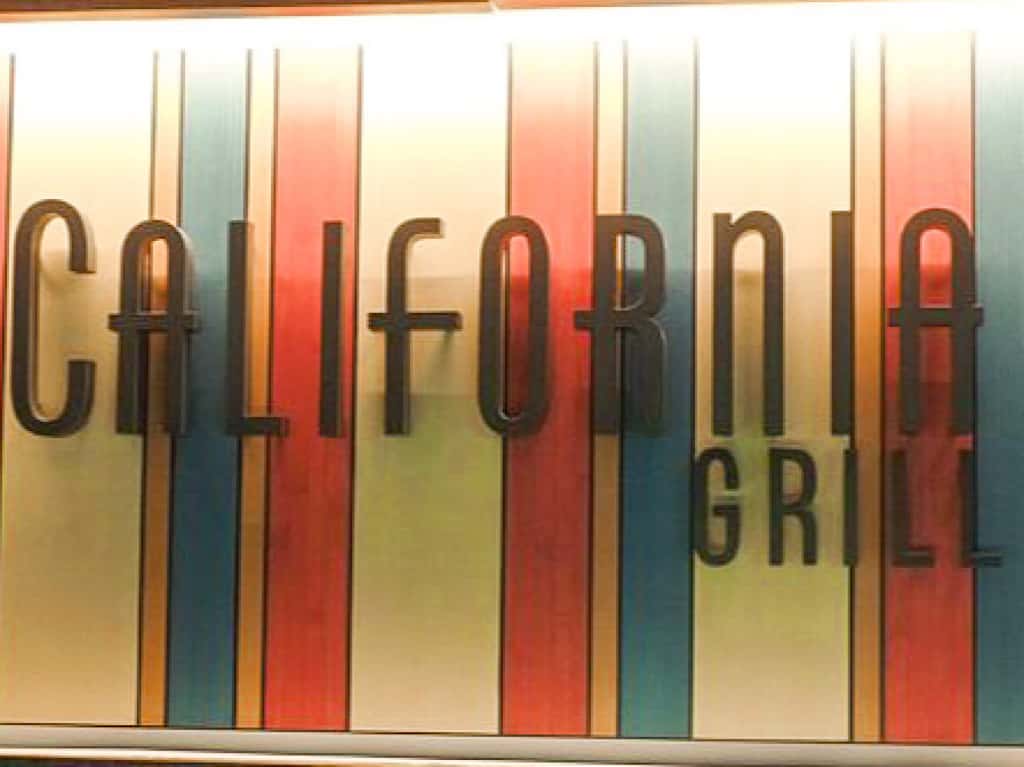 A lot of people like to make a reservation for California Grill during Magic Kingdom's fireworks show to get a birds eye view!
Chef Mickey's
Chef Mickey's is a popular spot for a character meal with your pal Mickey.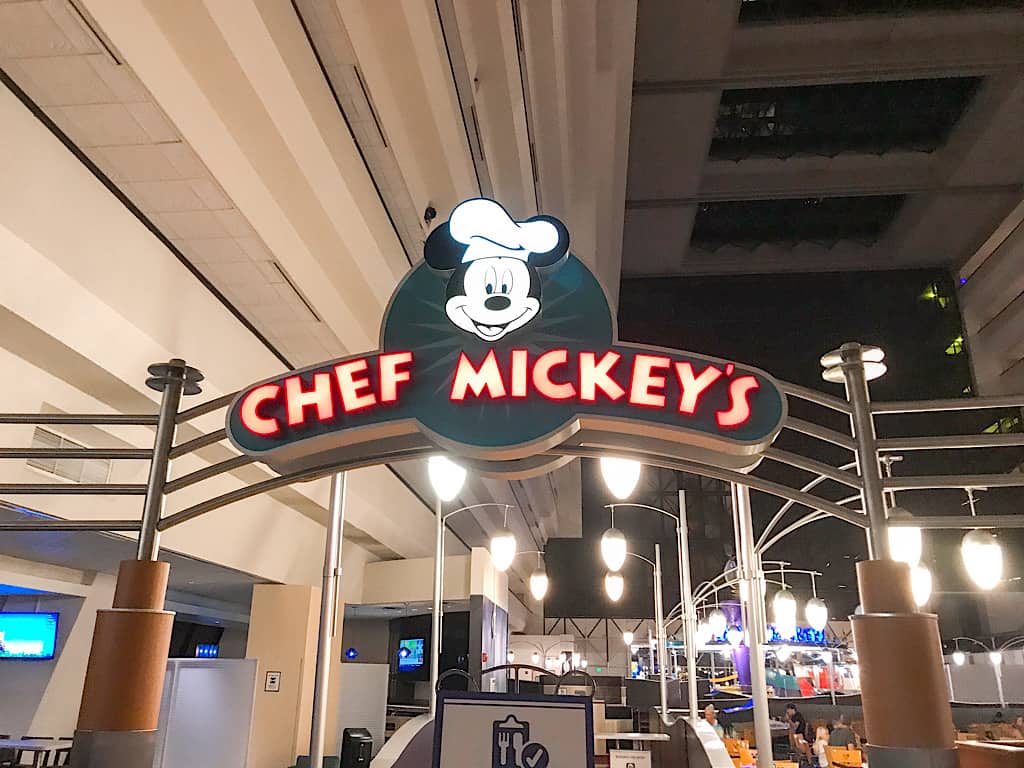 This restaurant is open for breakfast and is offered buffet style with items like scrambled eggs, bacon and Mickey Waffles!
The Wave of American Flavors
The Wave of American Flavors is located inside the lobby of the Contemporary and is open for breakfast lunch and dinner.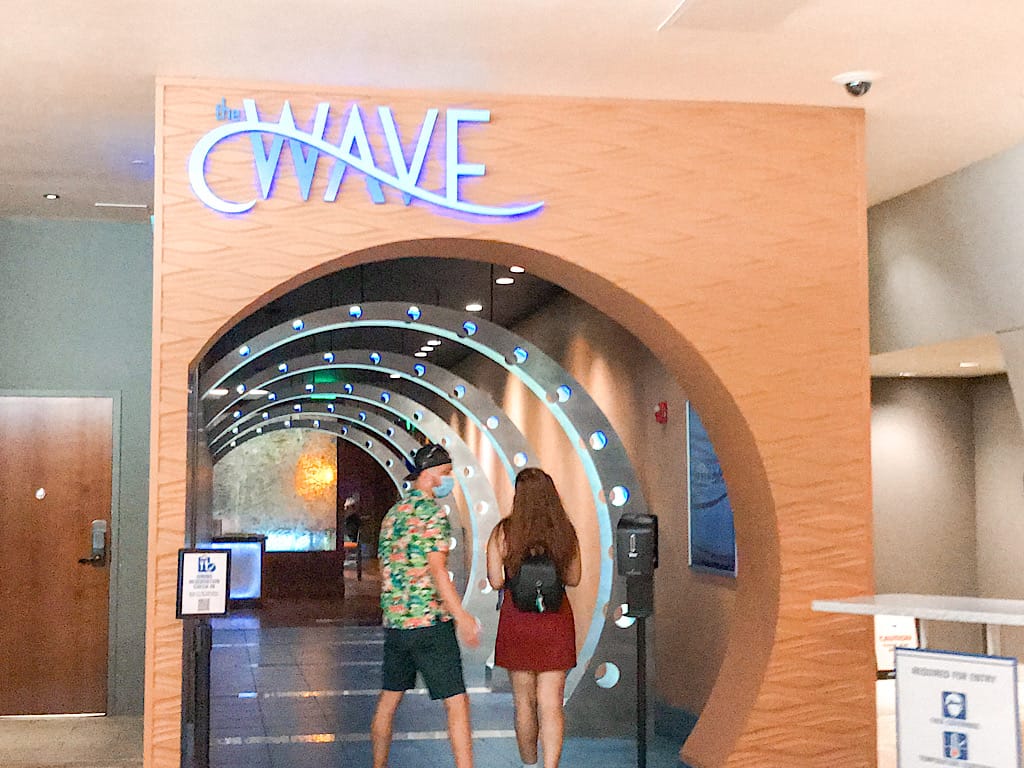 Contempo Cafe
On our arrival day, we decided to grab dinner at Contempo Cafe, which is a quick service location.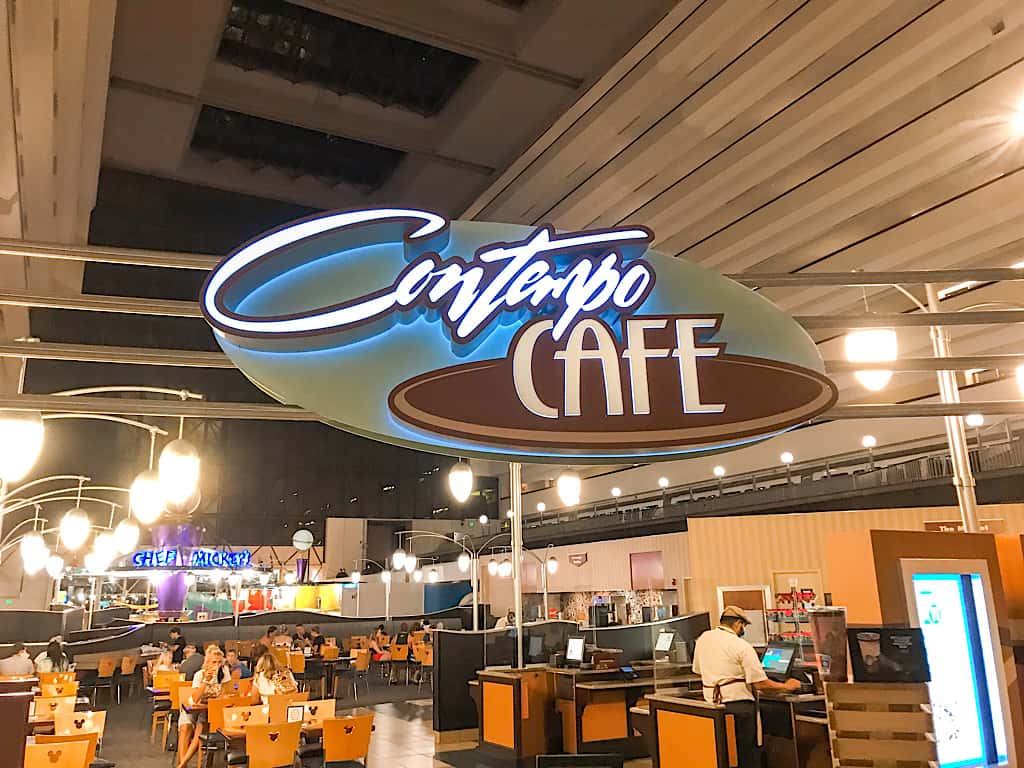 It is open for breakfast, lunch, and dinner and offers quick service type entrees and many grab and go items like granola bars and monorail cupcakes!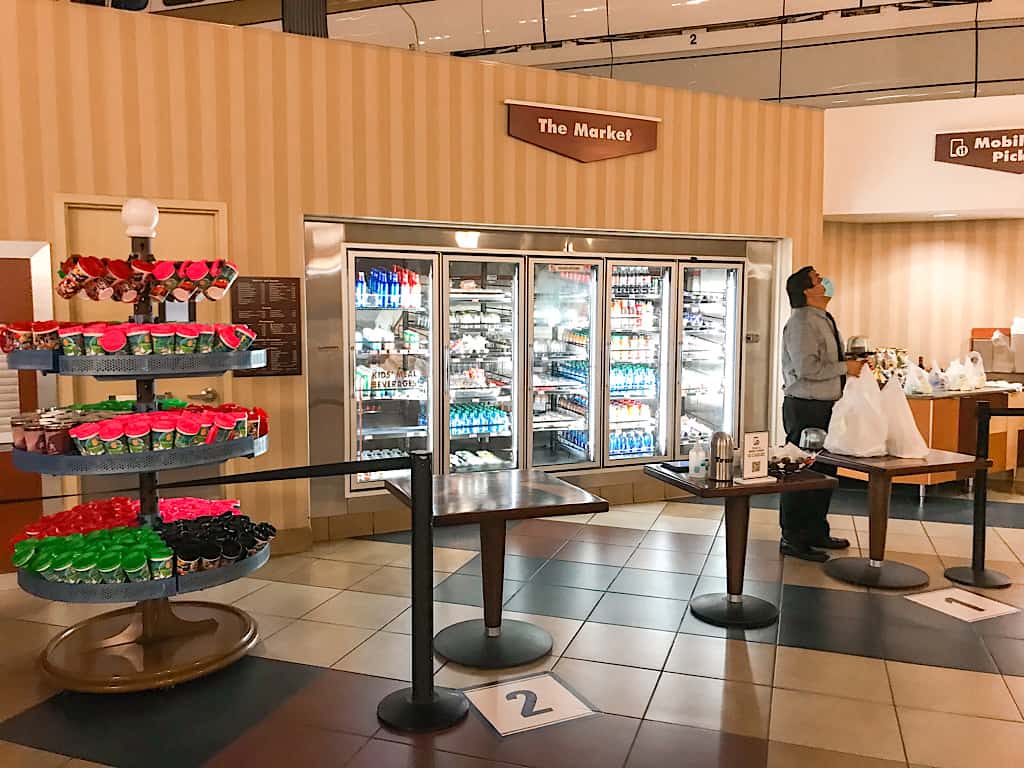 My husband and I both had the spicy chicken sandwich, and my boys each ordered a kids meal.
Two with hamburgers and one with chicken nuggets. All of our meals received a thumbs up.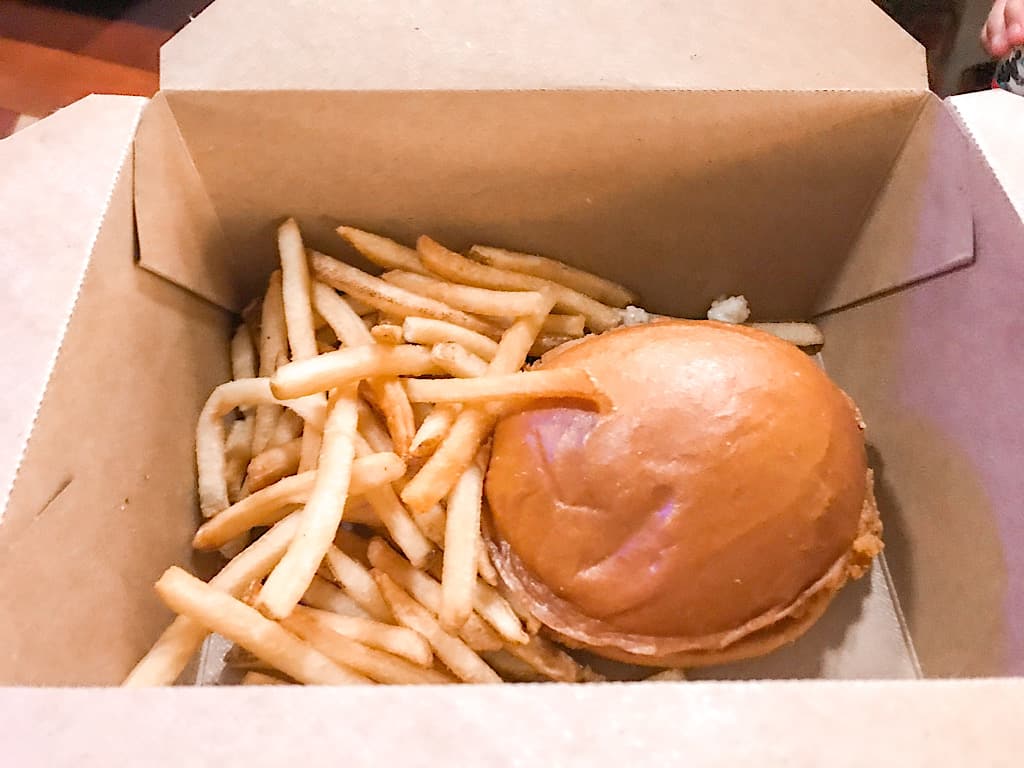 #5 Disney Transportation
The 5th reason we loved staying at Disney's Contemporary Resort is the complimentary Disney Transportation.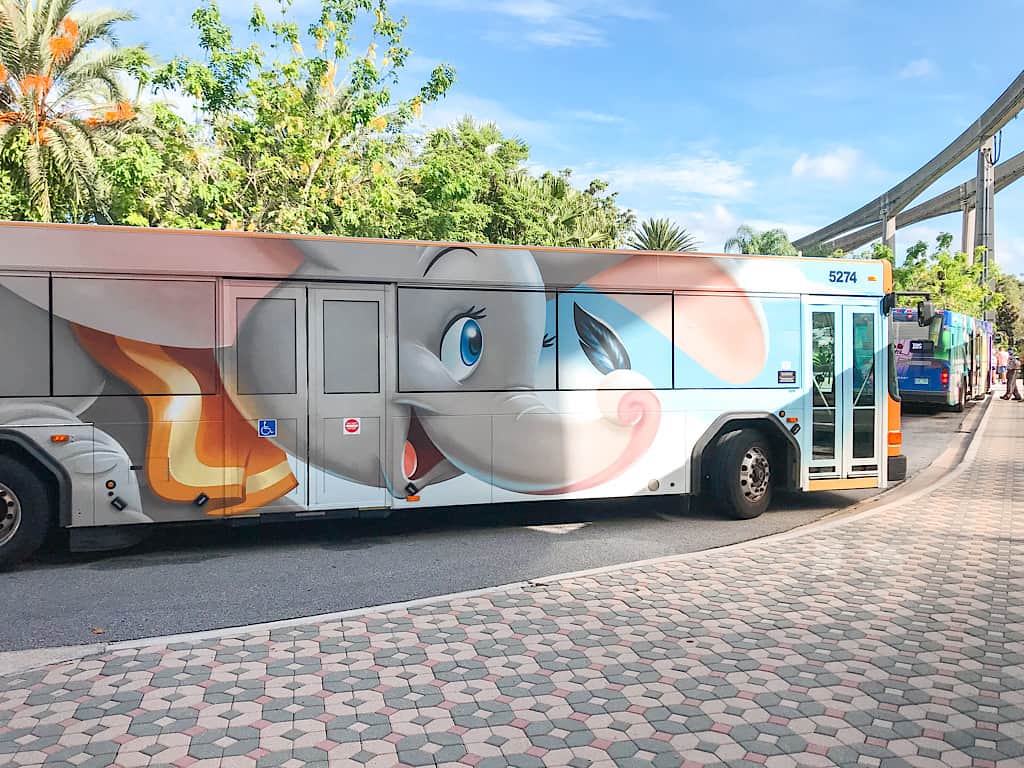 One of the main reasons we chose the Contemporary was because it is a Monorail hotel, meaning you can take the monorail to Magic Kingdom and Epcot.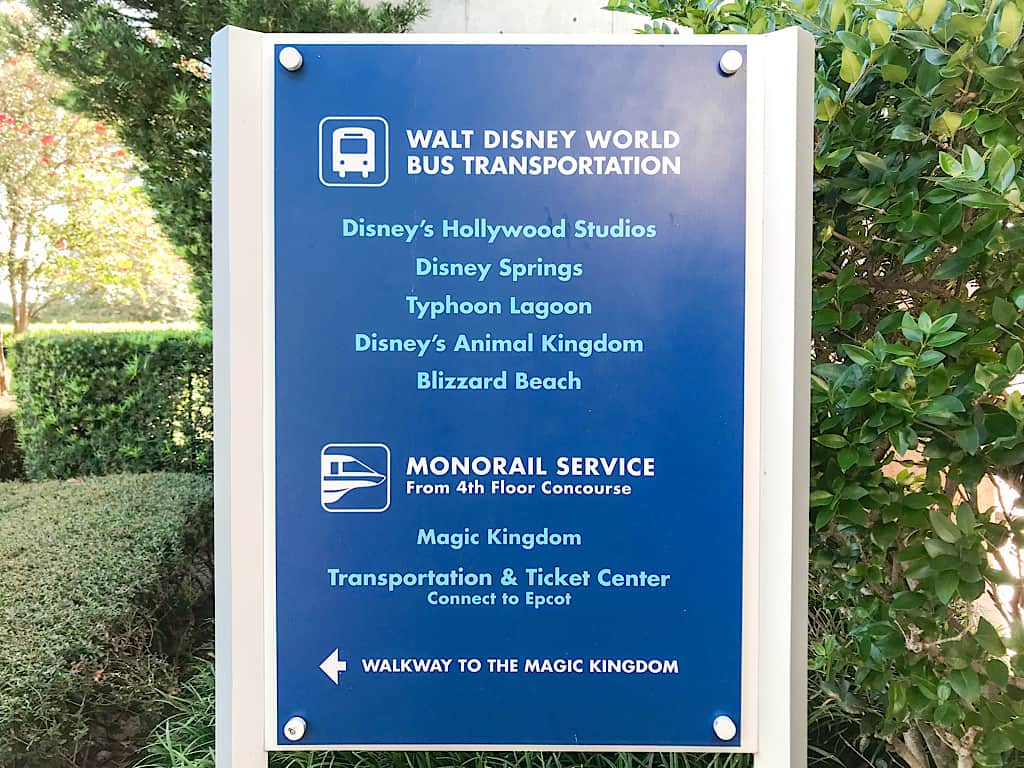 Buses are an easy way to get to Disney's Animal Kingdom and Disney's Hollywood Studios.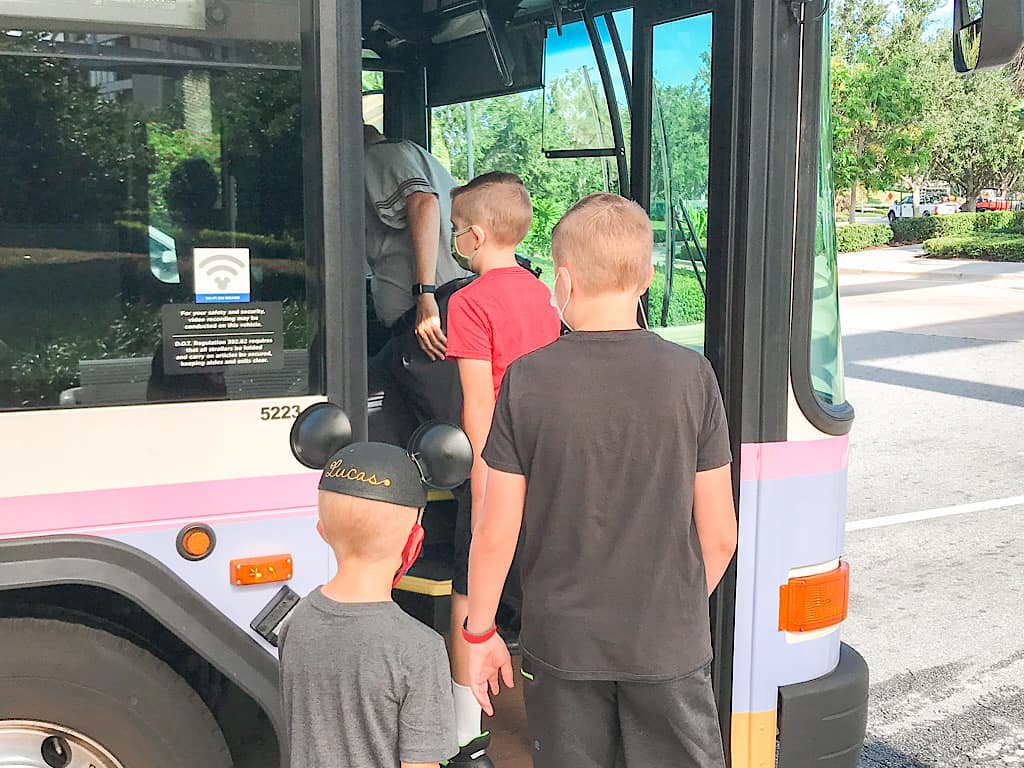 Just head down to the lobby, take a right before the main entrance and there is a walkway to the bus stop area.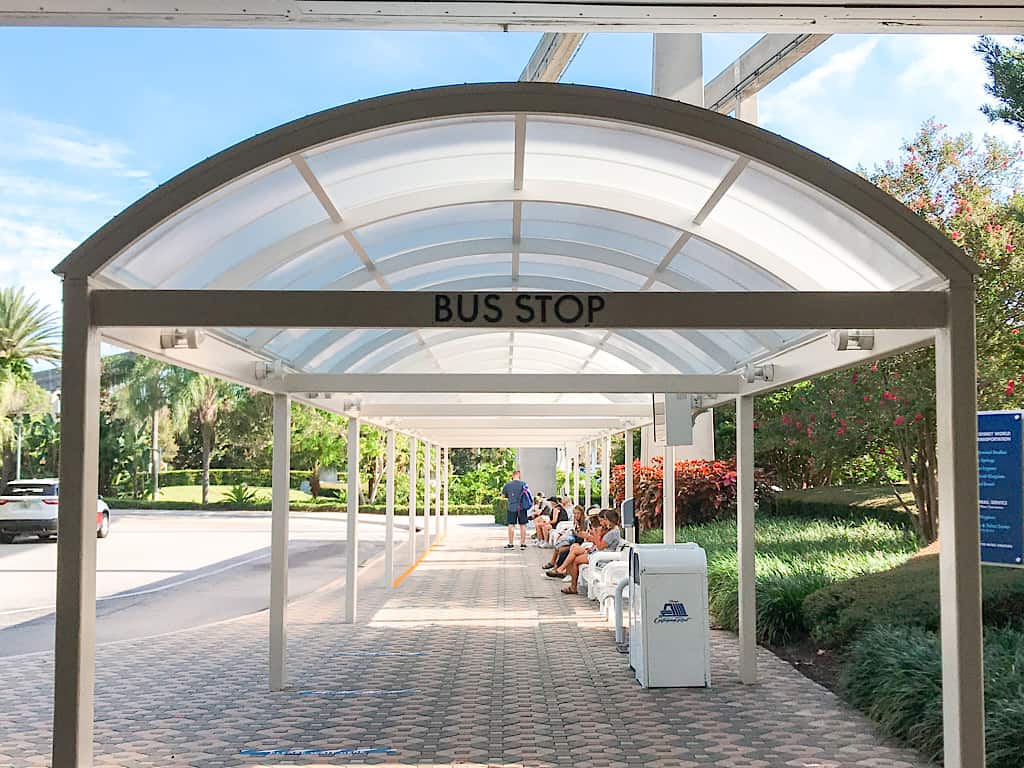 Buses for each park and Disney Springs come every 15-20 minutes and drop you off right near the entrance of the parks.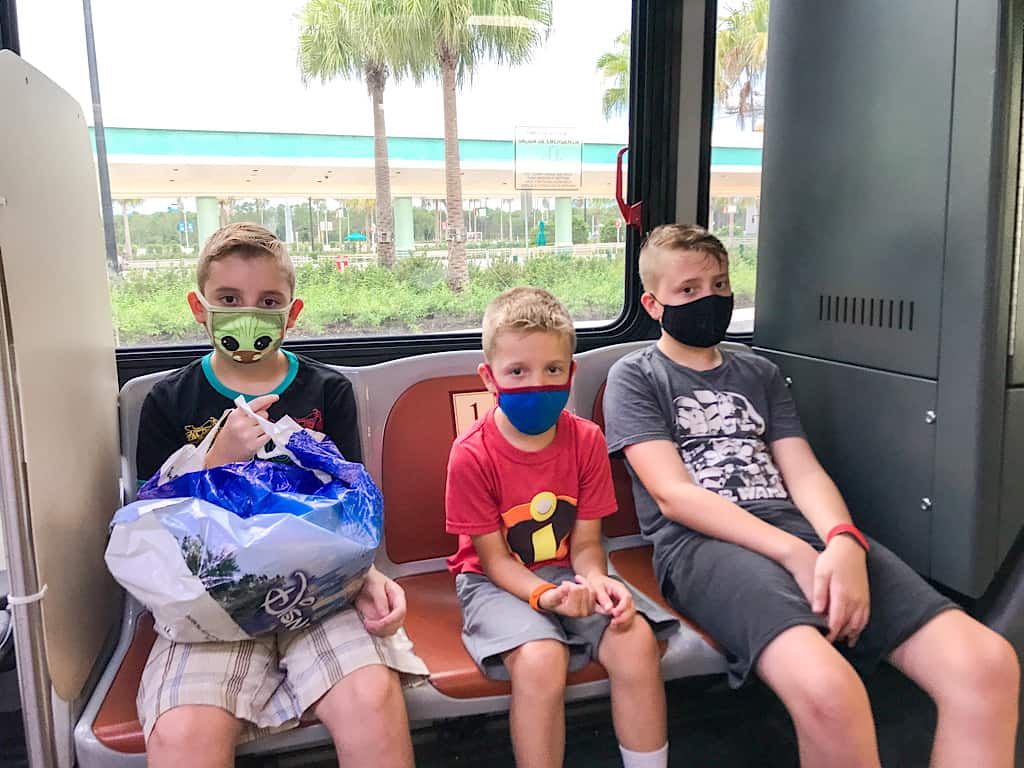 At the end of the day you can head to the bus stop of the park you are visiting and look for the name of your Disney hotel.
Once you find it, get in line a bus will arrive shortly to take you back.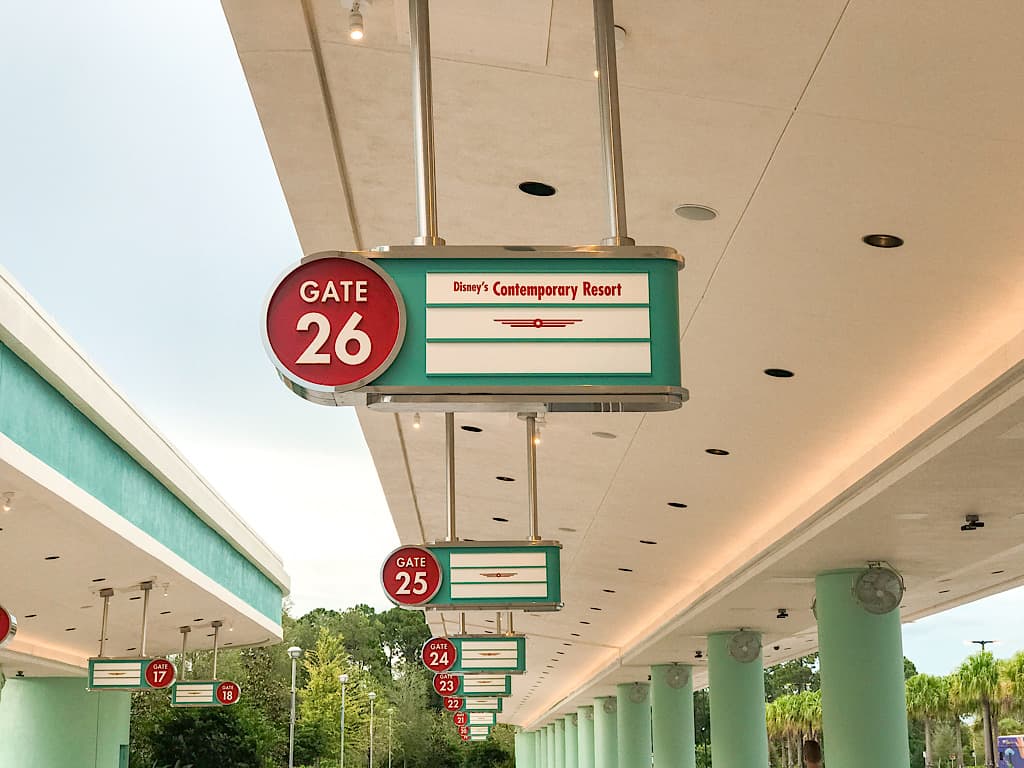 #6 Garden Tower Room Tour
Our family stayed in the Garden Tower right next to the main building.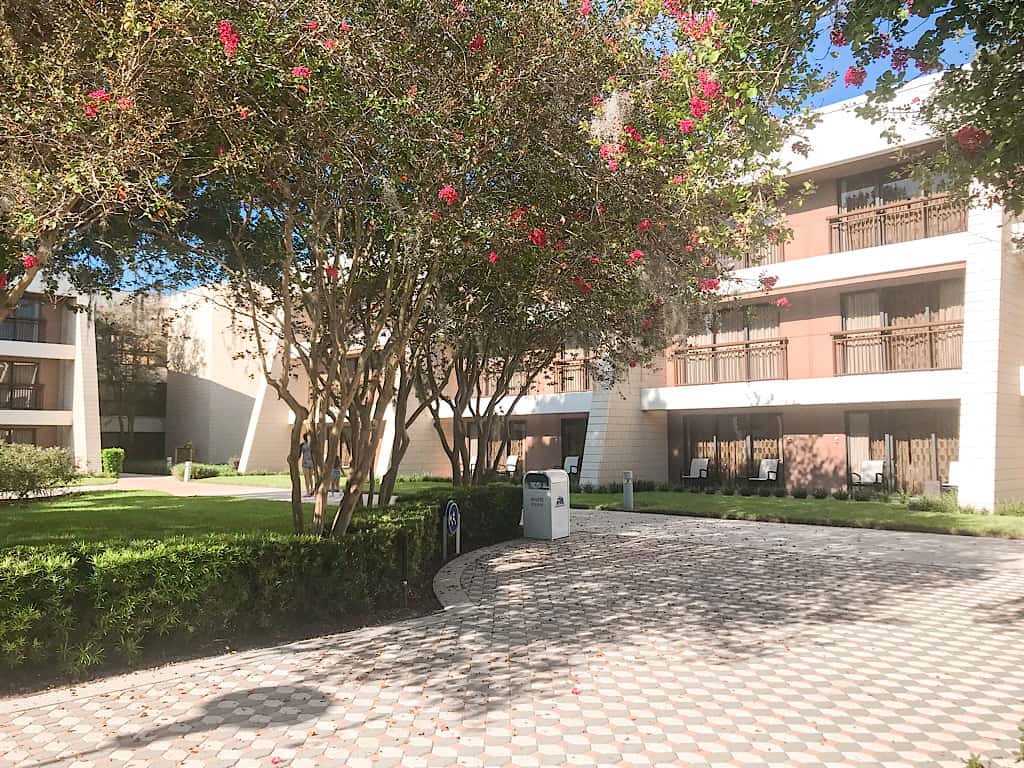 My kids joked that the carpet in the hallway looked like a bunch of fried eggs.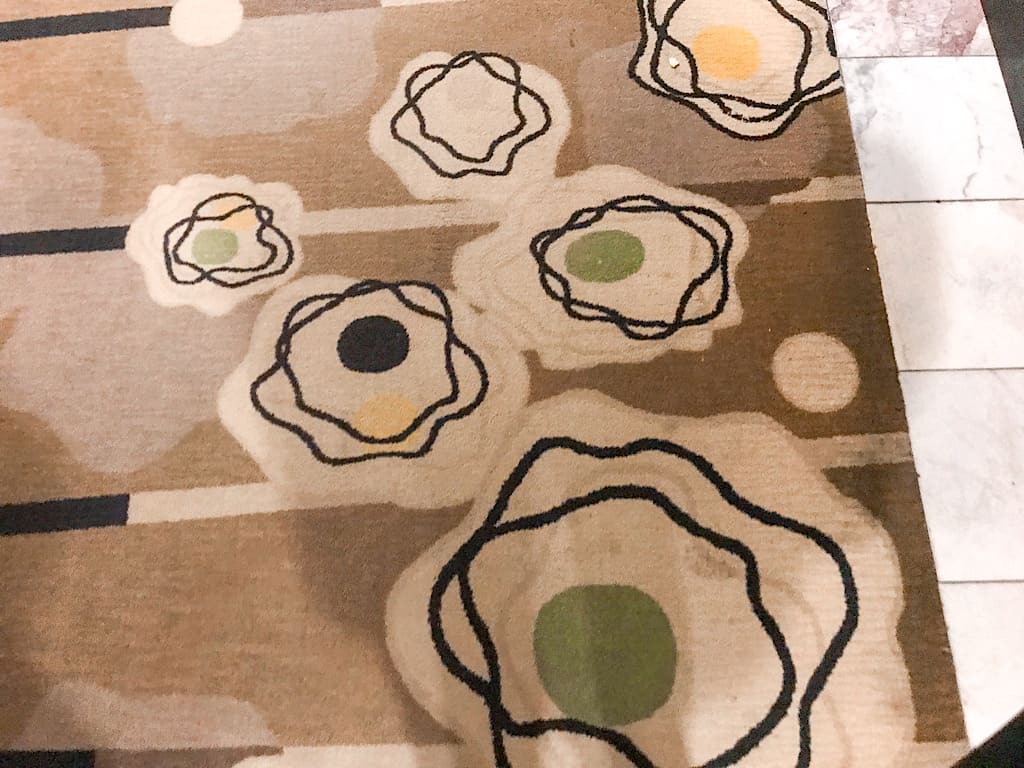 As you enter the room, to the right, you will find the bathroom.
The bathroom had a large vanity with two sinks and a shower/bathtub combination.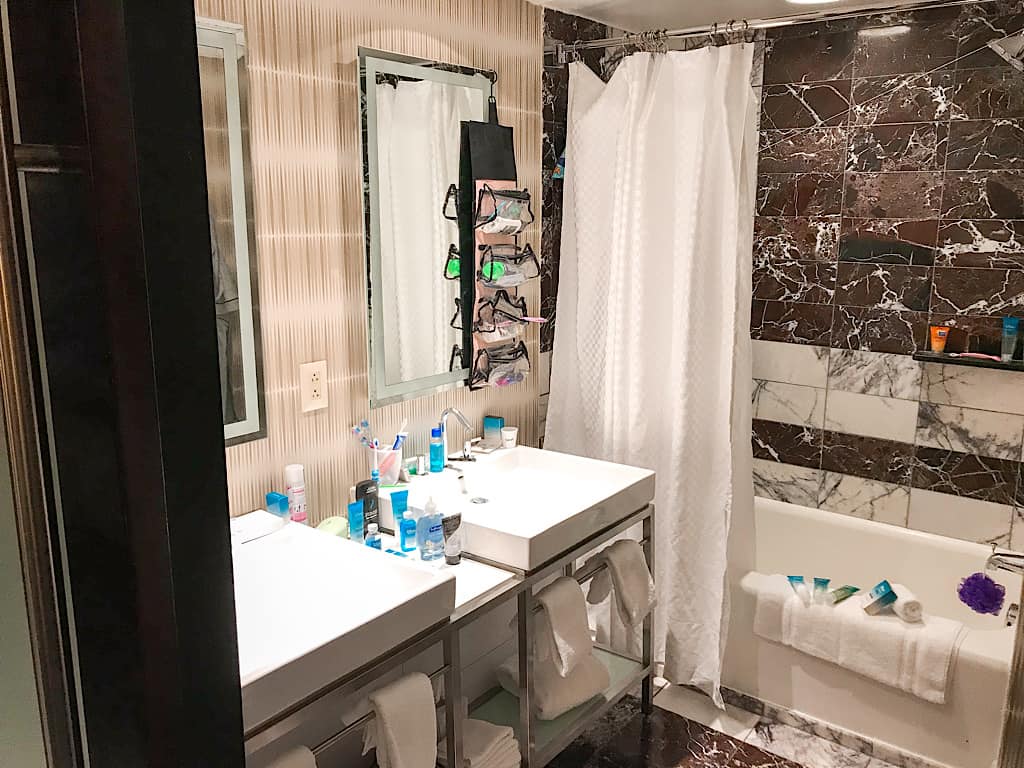 The bathroom also had a separate room for the toilet, which is great for families.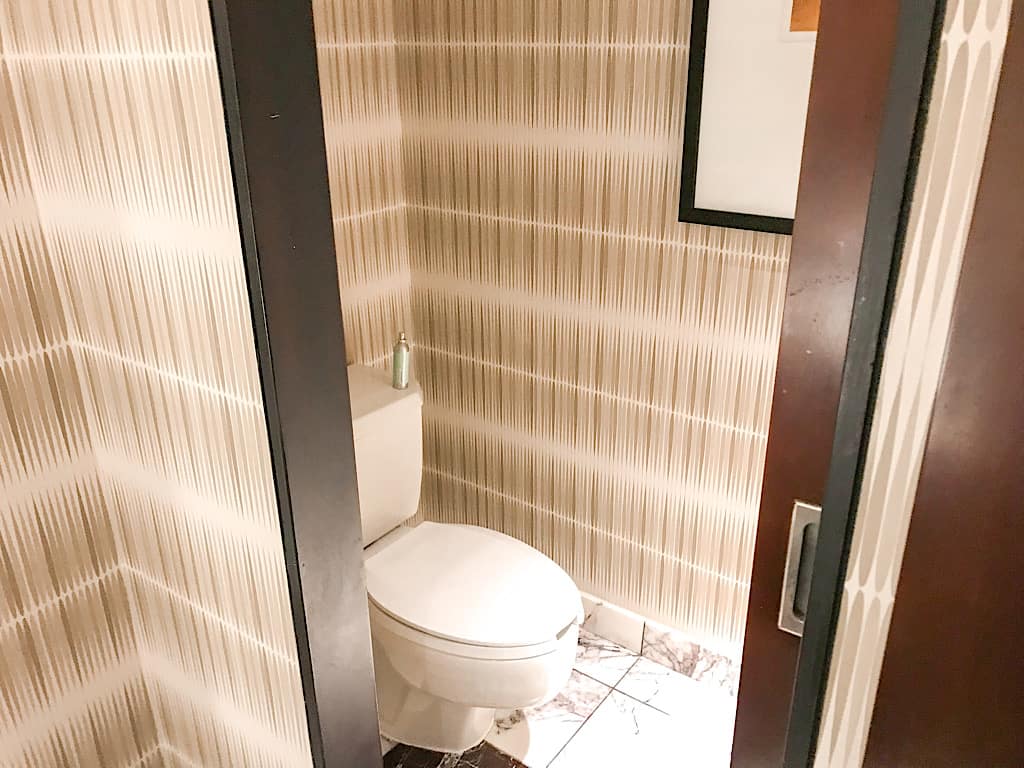 Another plus for the bathroom is that there were plenty of towels.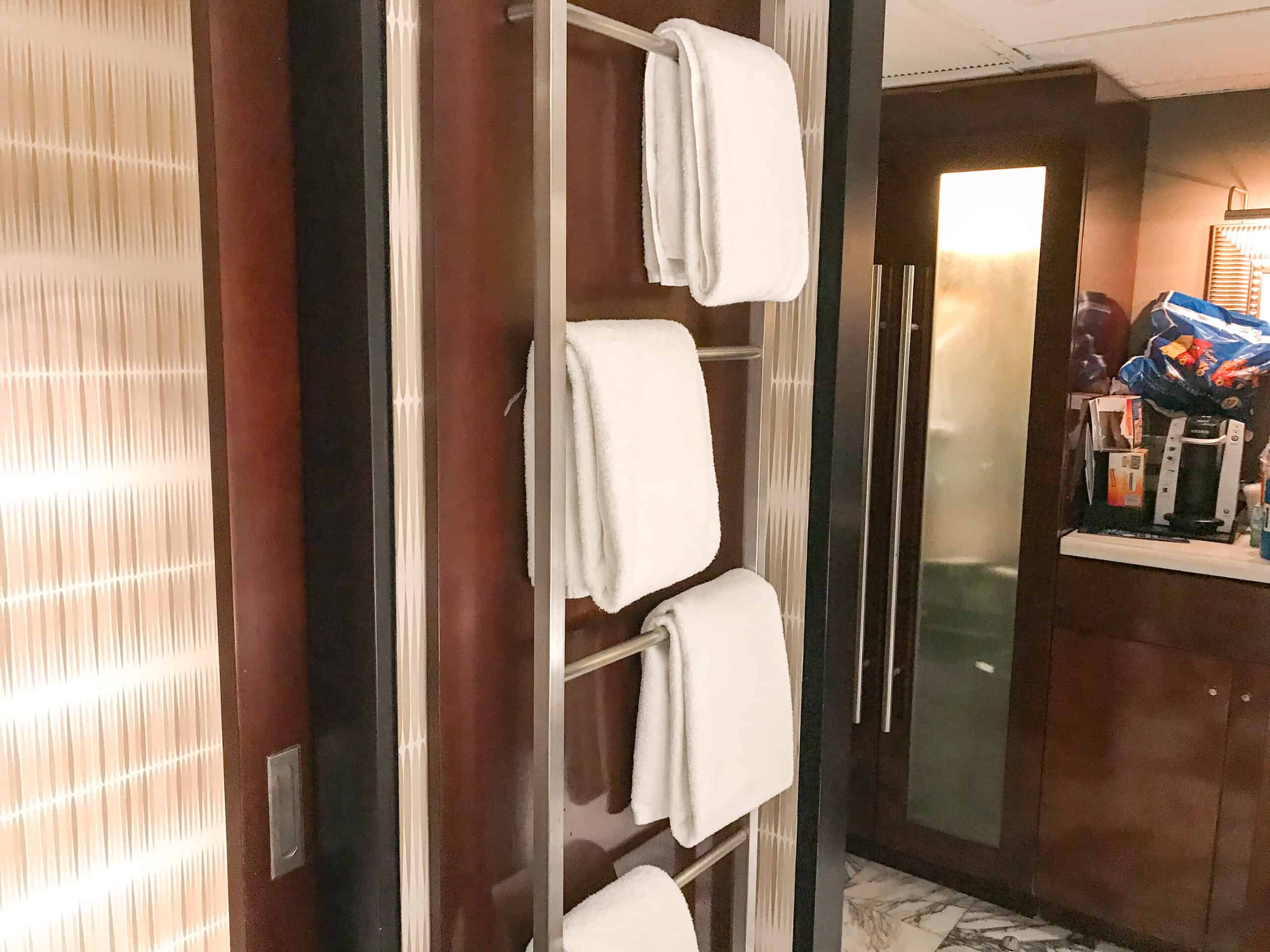 The best part are the complimentary Disney H2O bath products. They smell so good!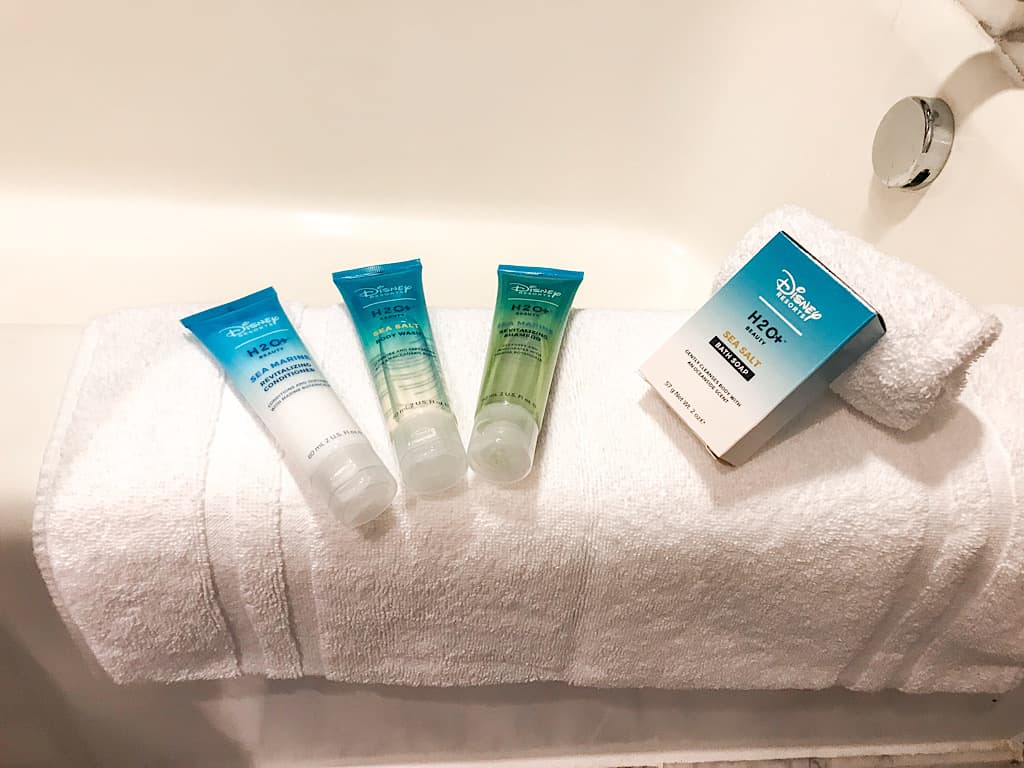 Across from the bathroom you will find two large closets. One that had a safe and some drawers.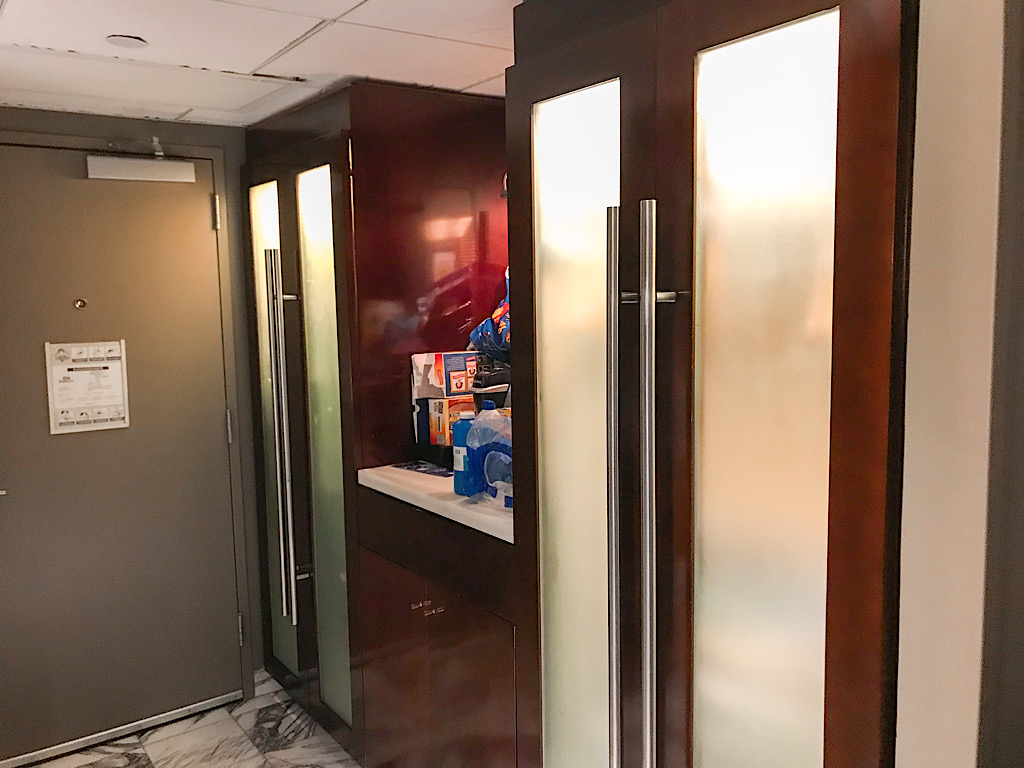 Between the closets was a counter with a coffee maker and a small refrigerator below.
The main area had 2 Queen beds with a nightstand between. And there were plenty of usb charging ports.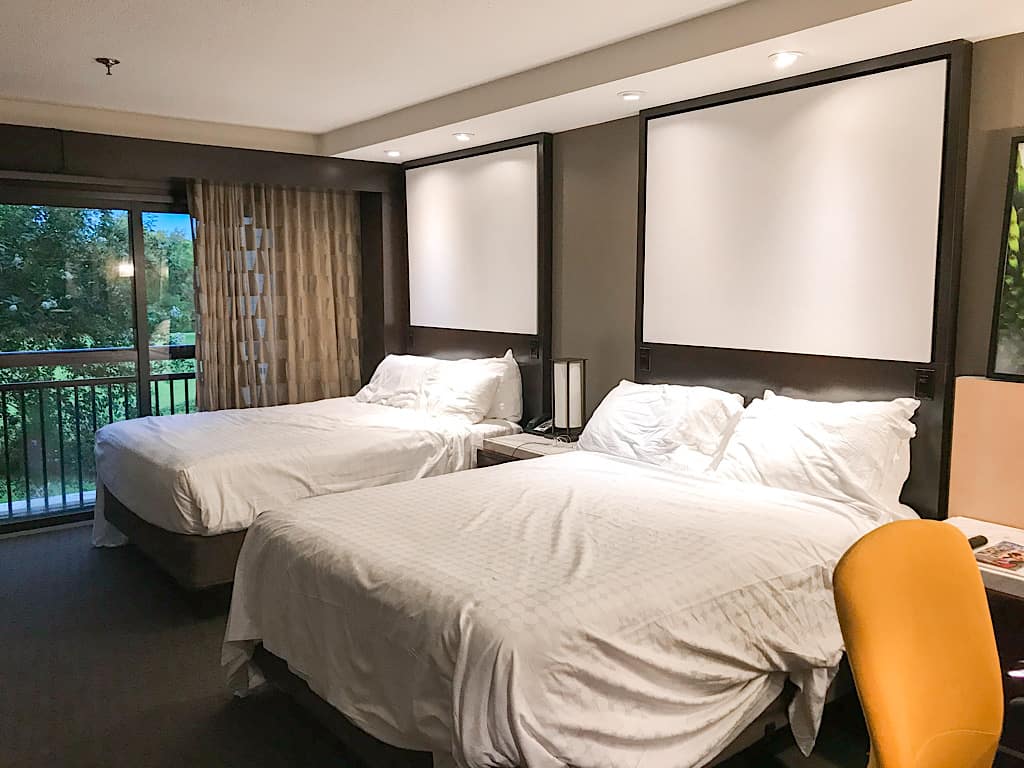 Next to the queen beds there was a large corner desk with a chair.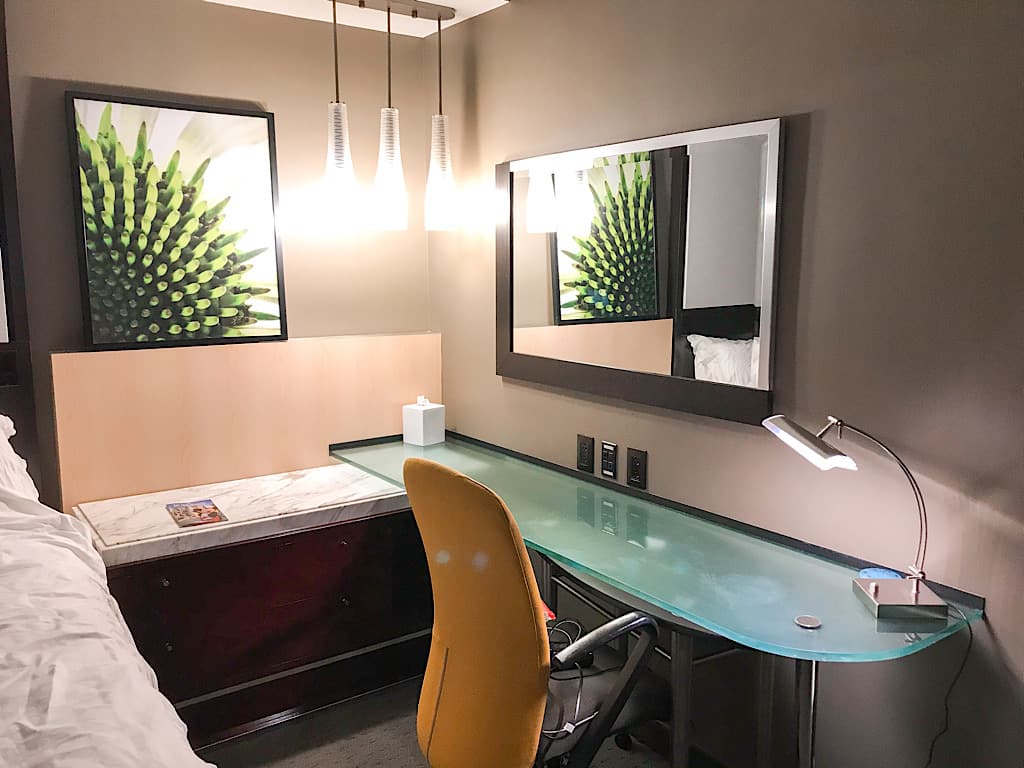 There was also a large TV and a sofa that could transform into a Twin size bed. This room was the perfect size for our family of five.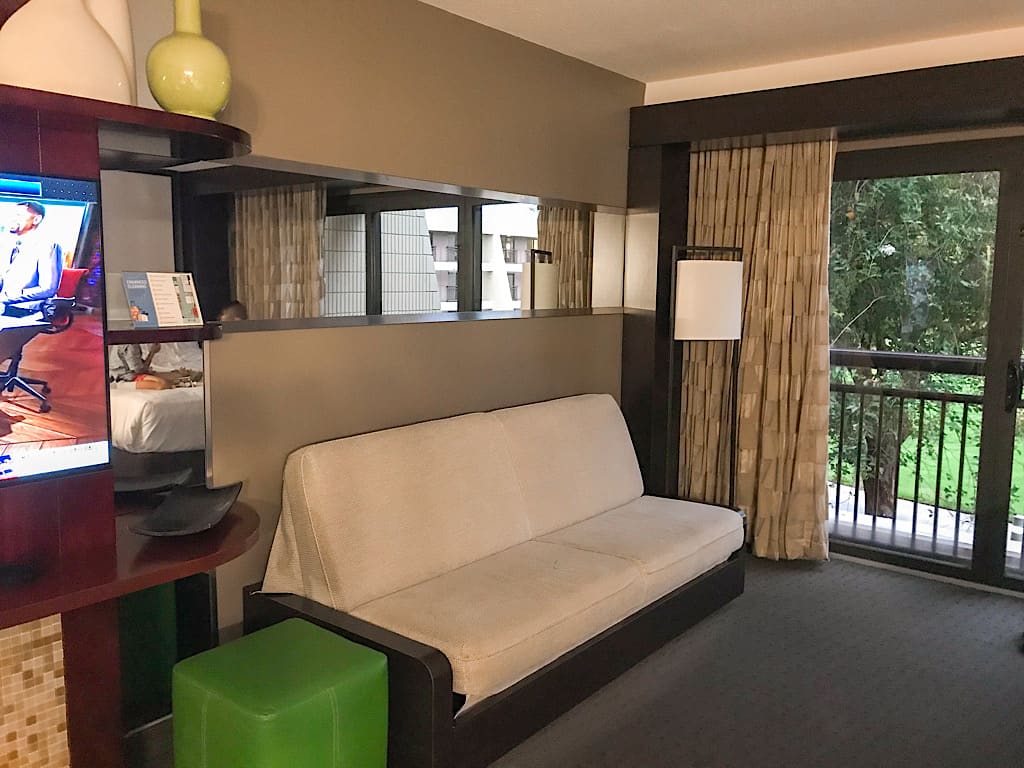 #7 Monorail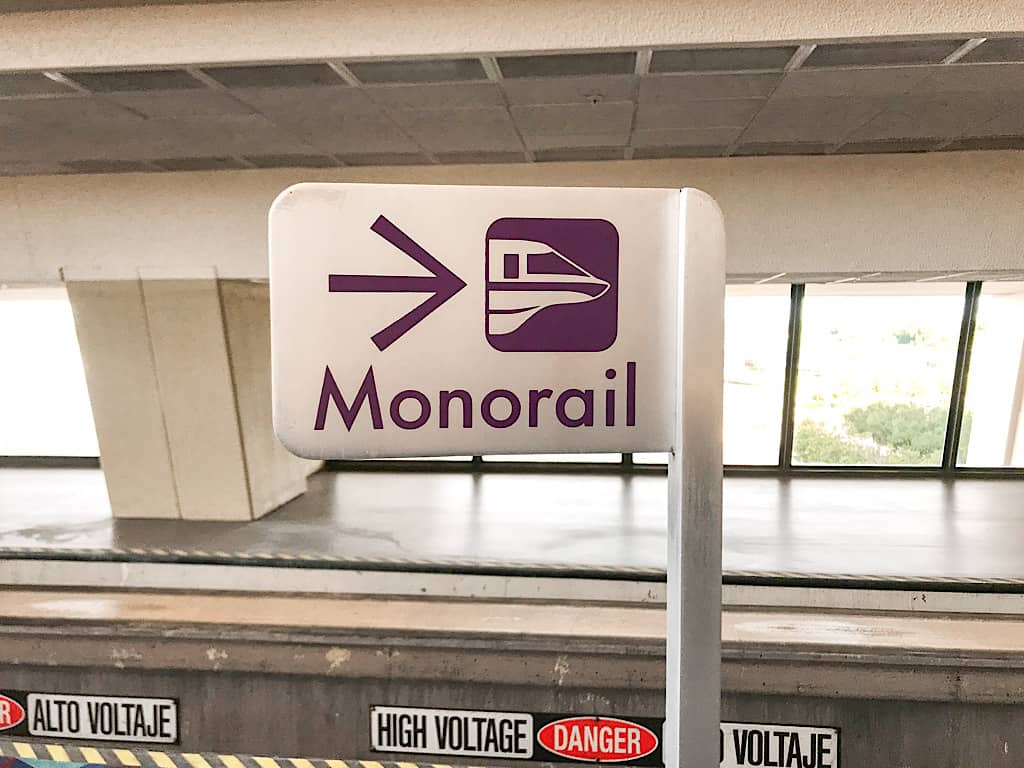 The Monorail is the 7th reason why you should stay at the Contemporary.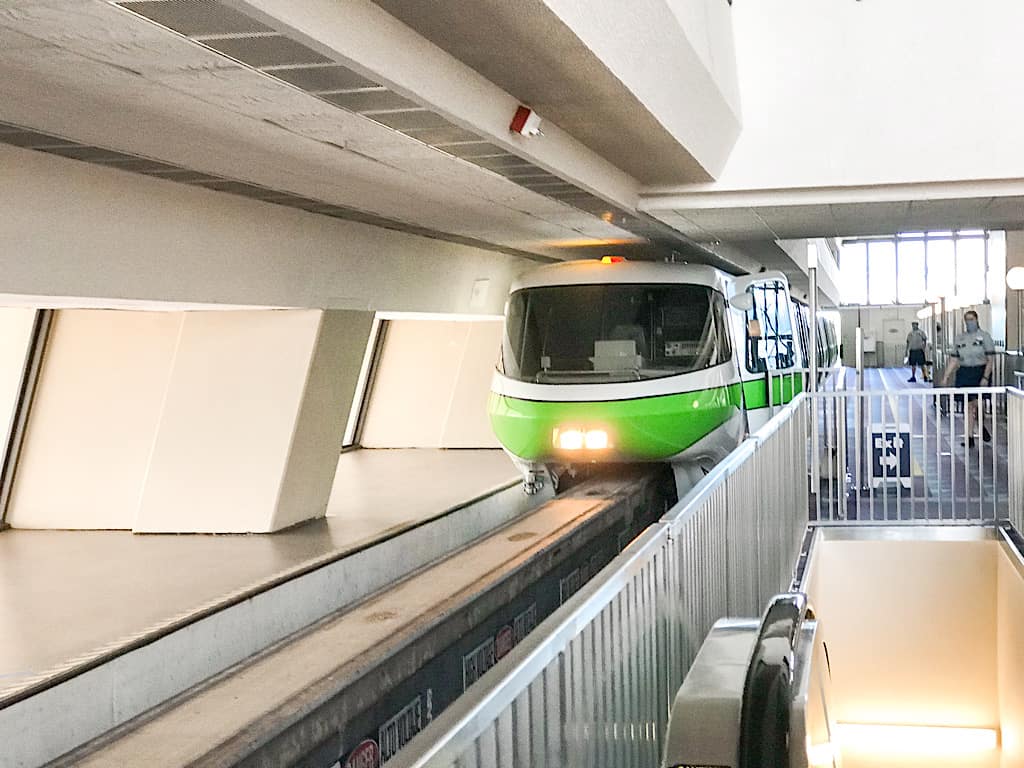 The hotel is located right next to Magic Kingdom and you can easily walk there in about 10 minutes, but why would you want to, when you you can ride the Monorail?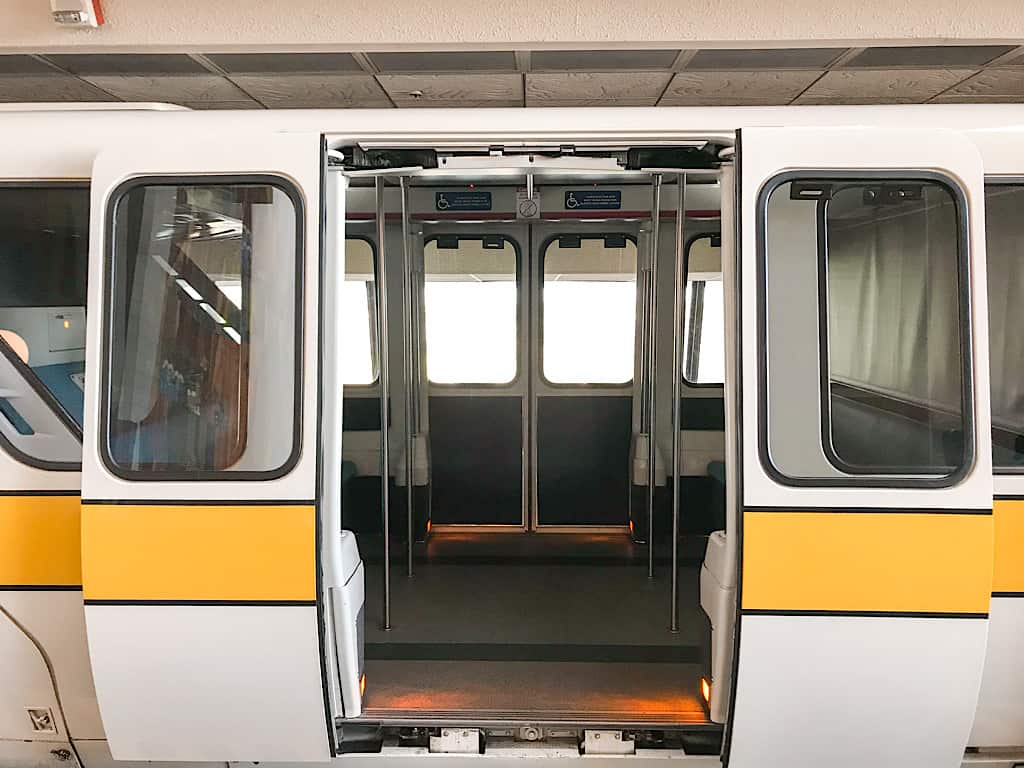 The Contemporary is part of the Monorail Loop. The ride will take you in a big circle around the bay.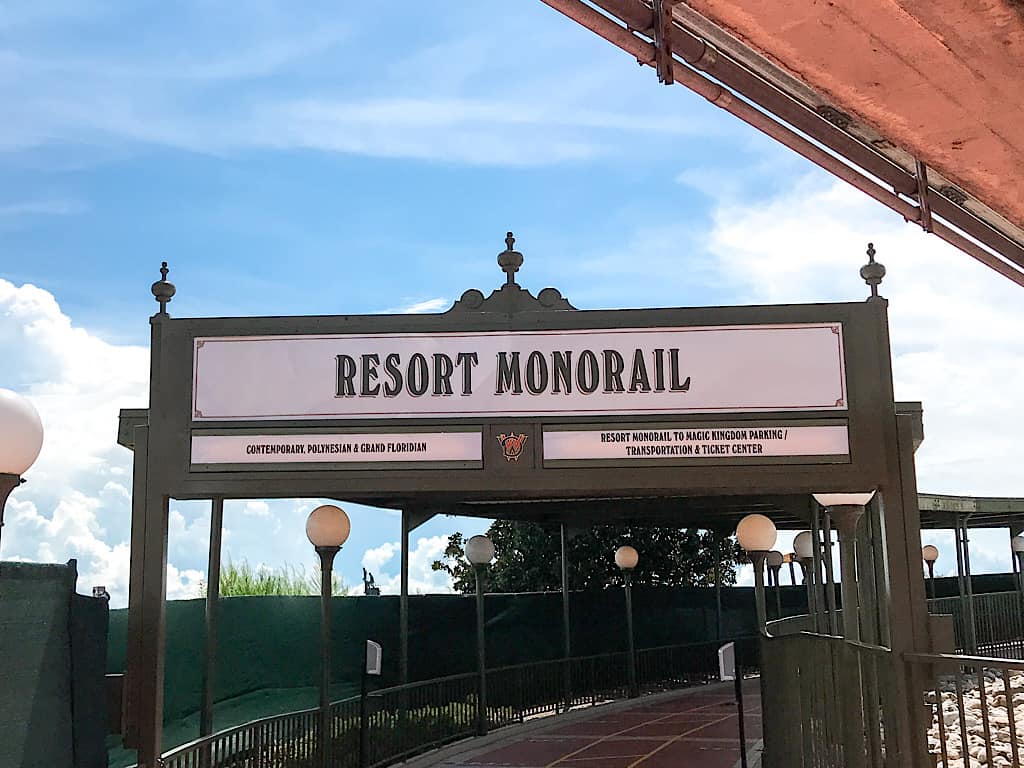 You will stop at the Ticket and Transportation Center, followed by Disney's Polynesian Resort, where you can stop and get a Dole Whip.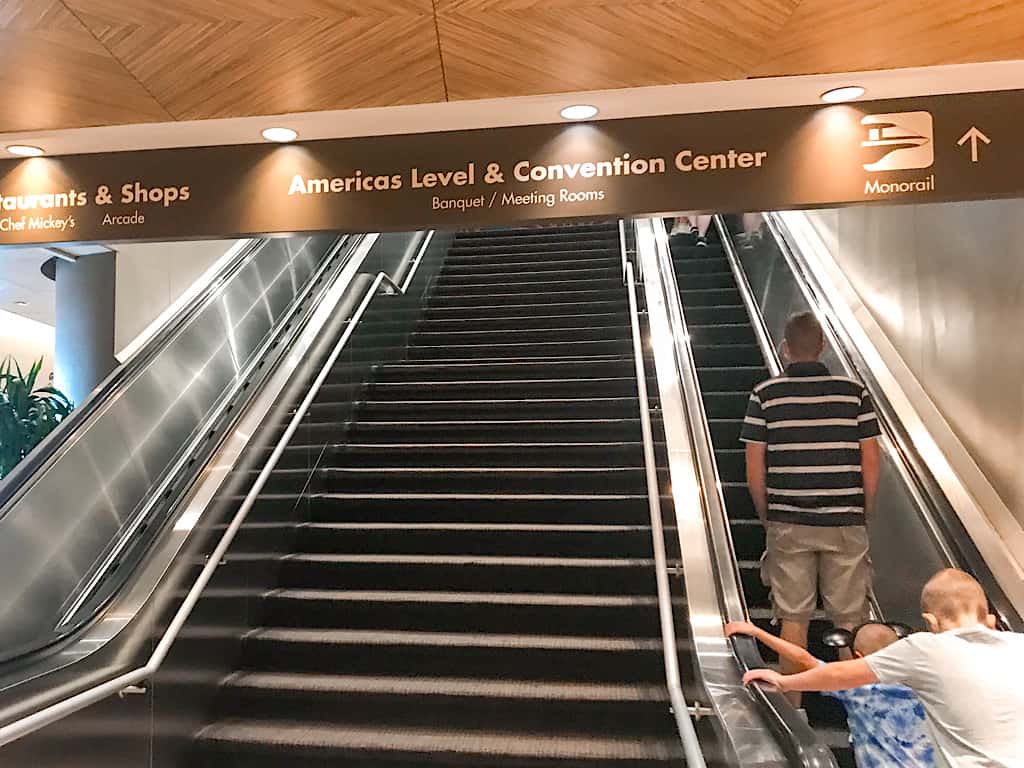 The next Stop is the iconic Grand Floridian Resort. If you stop here, make sure to pick up a famous Chocolate Chip Cookie. Get the official recipe here.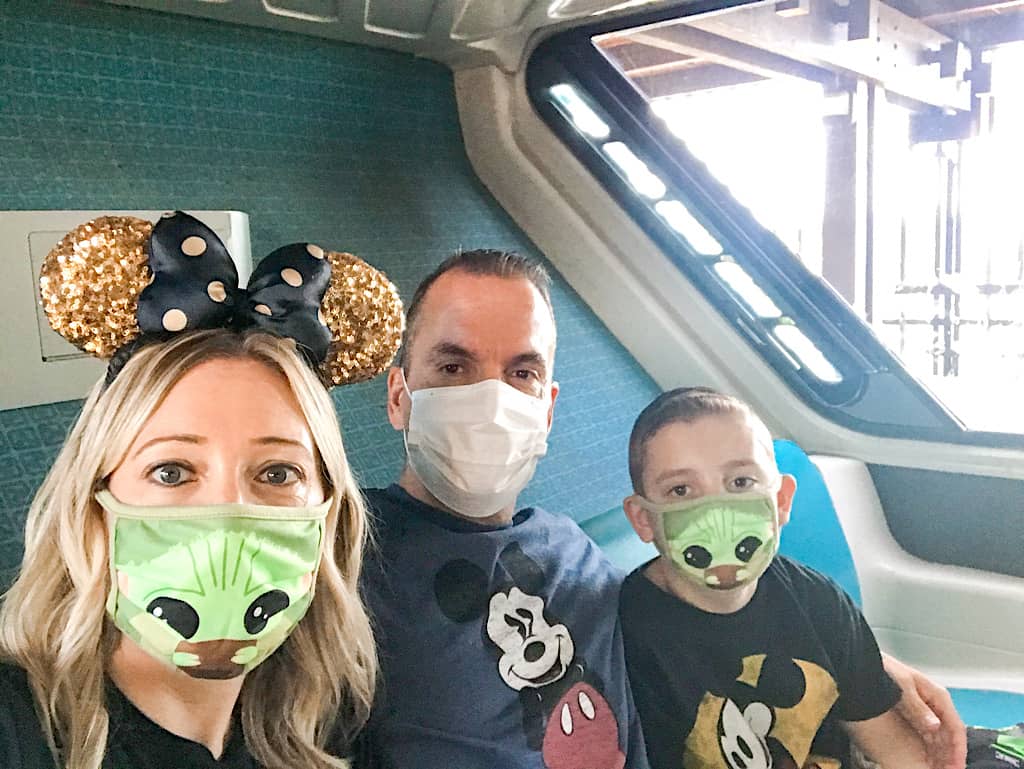 The last stop before making your way back to Disney's Contemporary Resort is Magic Kingdom, the most magical place on earth.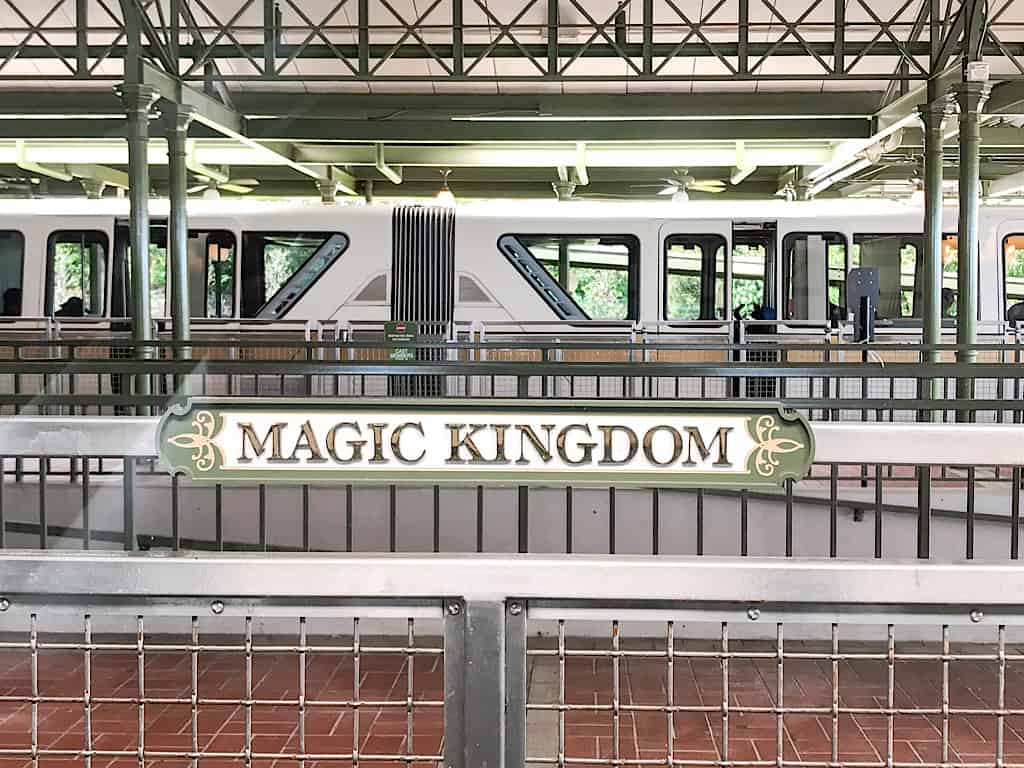 #8 Disney's Contemporary Resort Swimming Pool
Reason number 8 to stay at the Contemporary is the pool. Disney's Contemporary Resort Pool hours are from 9:00 am to 9:00 pm.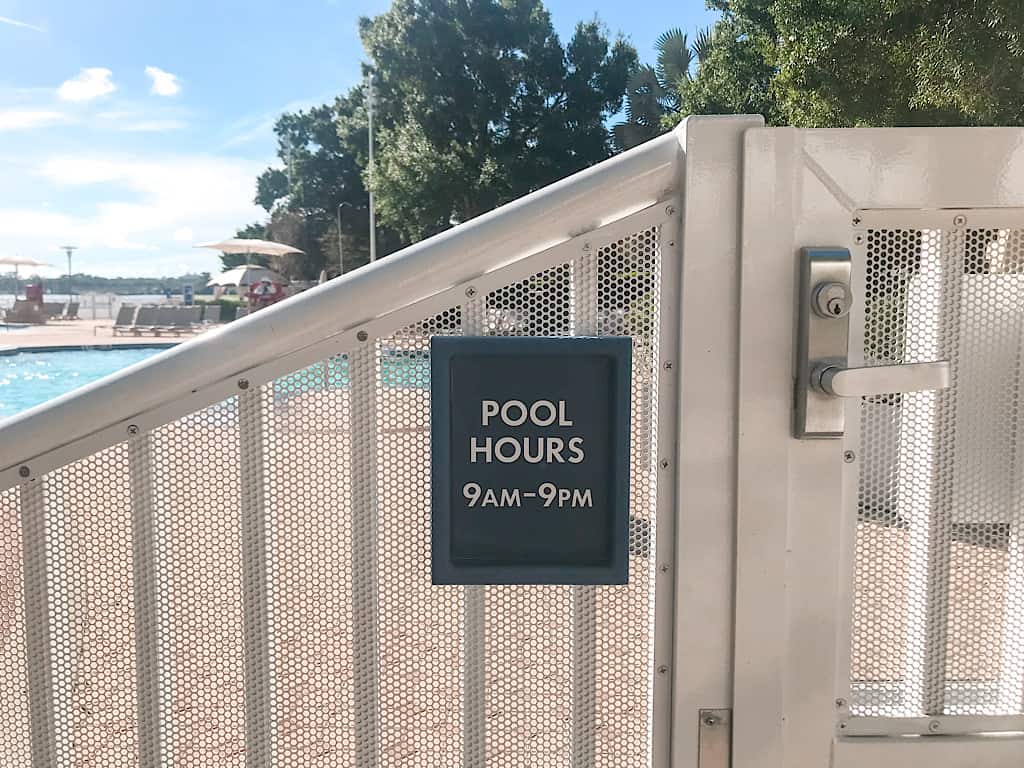 The pool is actually quite large and has a number of water spray features that my kids loved playing in.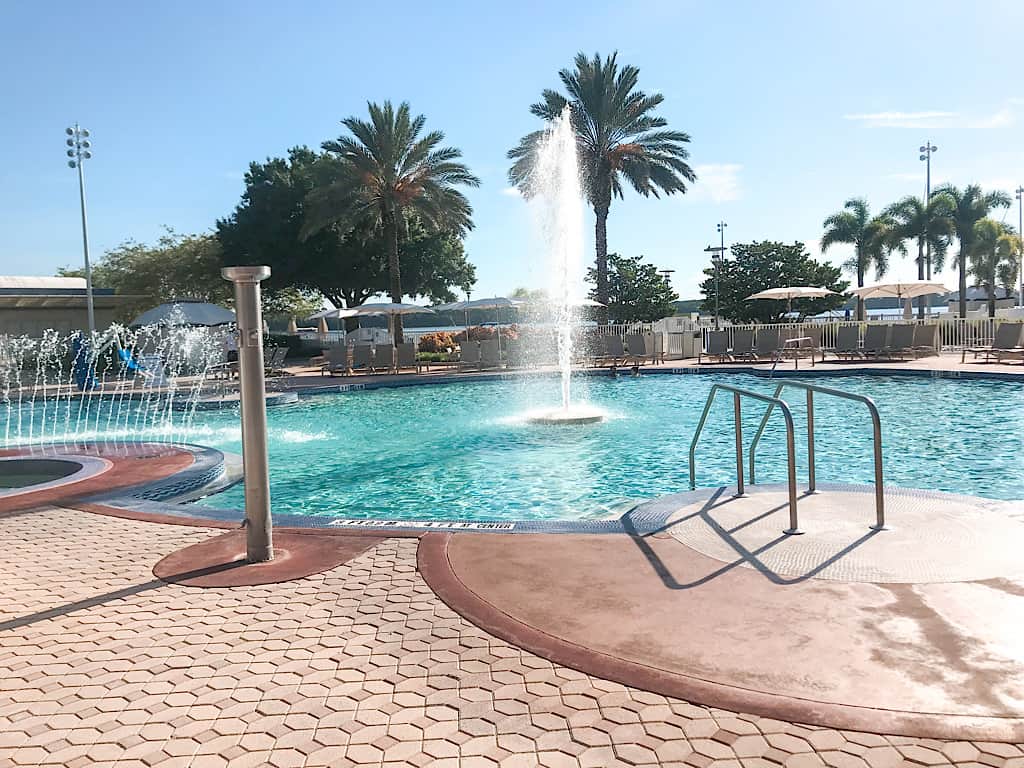 There is a large seating area with plenty of reclining chairs, perfect for catching some rays while the kids swim.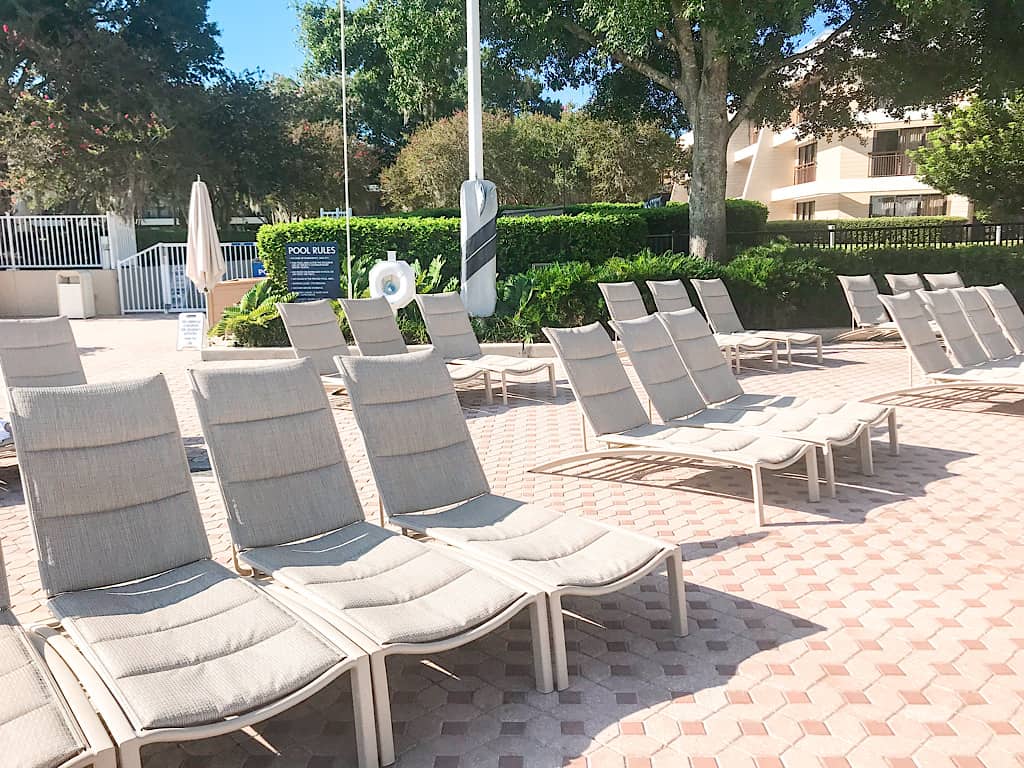 Besides the pool, there are also two hot tubs. One is in the center of the pool entrance and the other is located at the base of the water slide.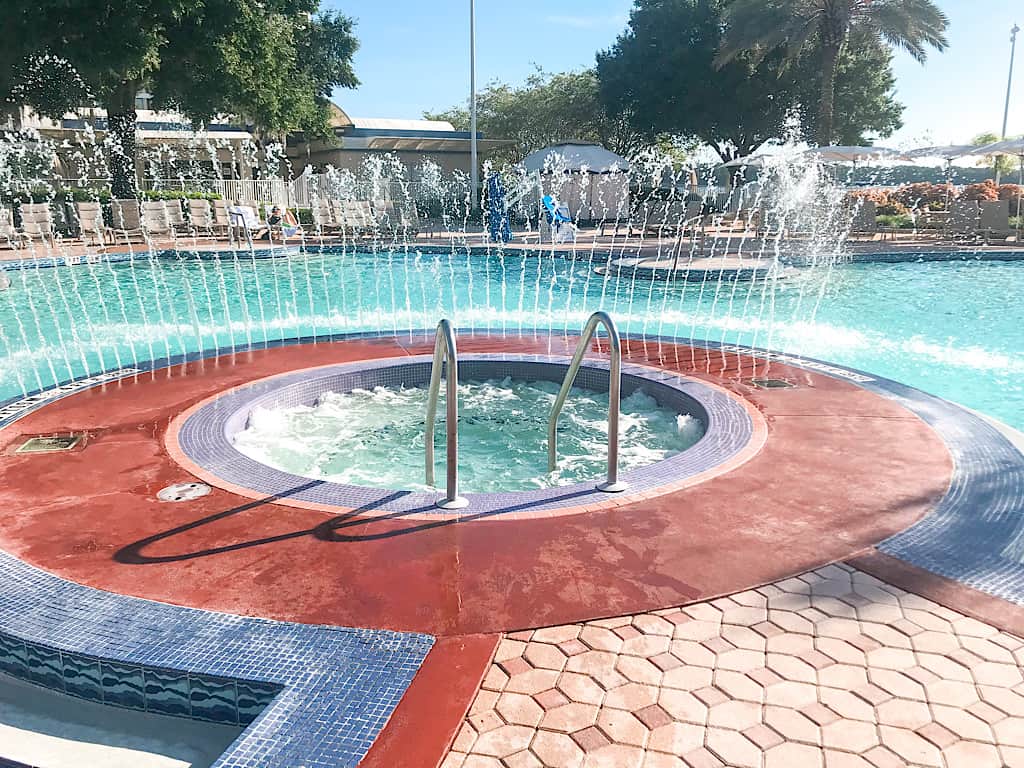 Yes, I said water slide. The slide was super fun and my boys spent most of their time on it.
Make sure to check out the video at the end of this post to see how much fun it is!
For little ones, there is a pretty cool splash pad just outside the pool area. There are tons of water features that little ones will love.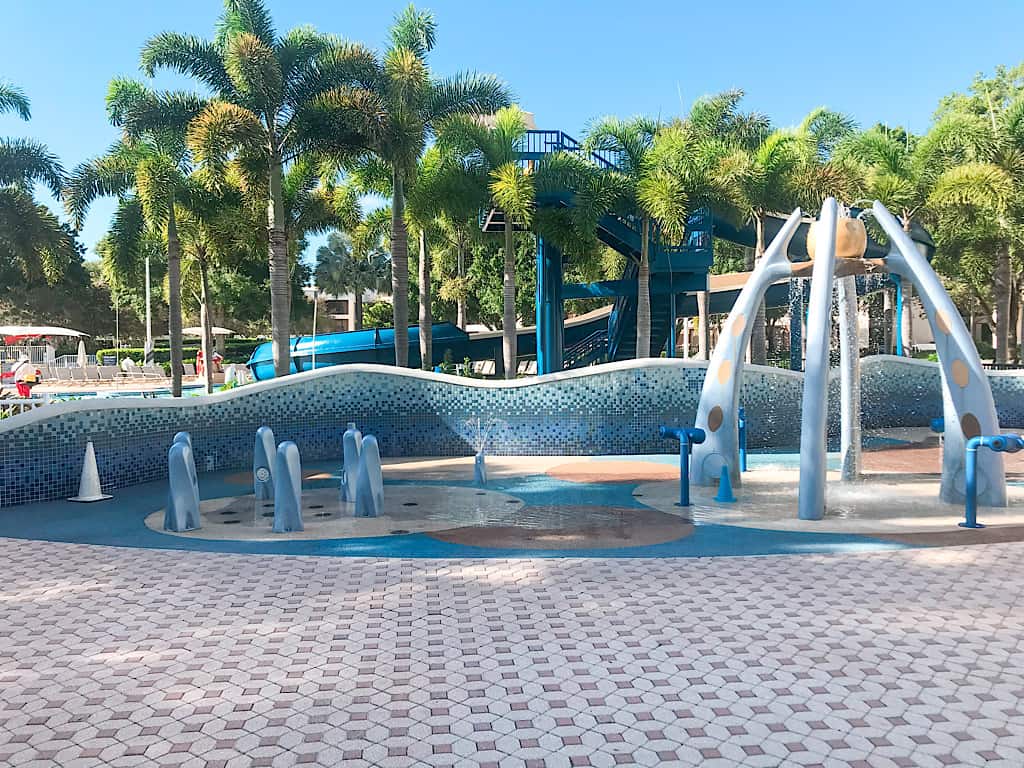 There are plenty of life guards on duty and life jackets are available for little ones and those who aren't totally comfortable in the water.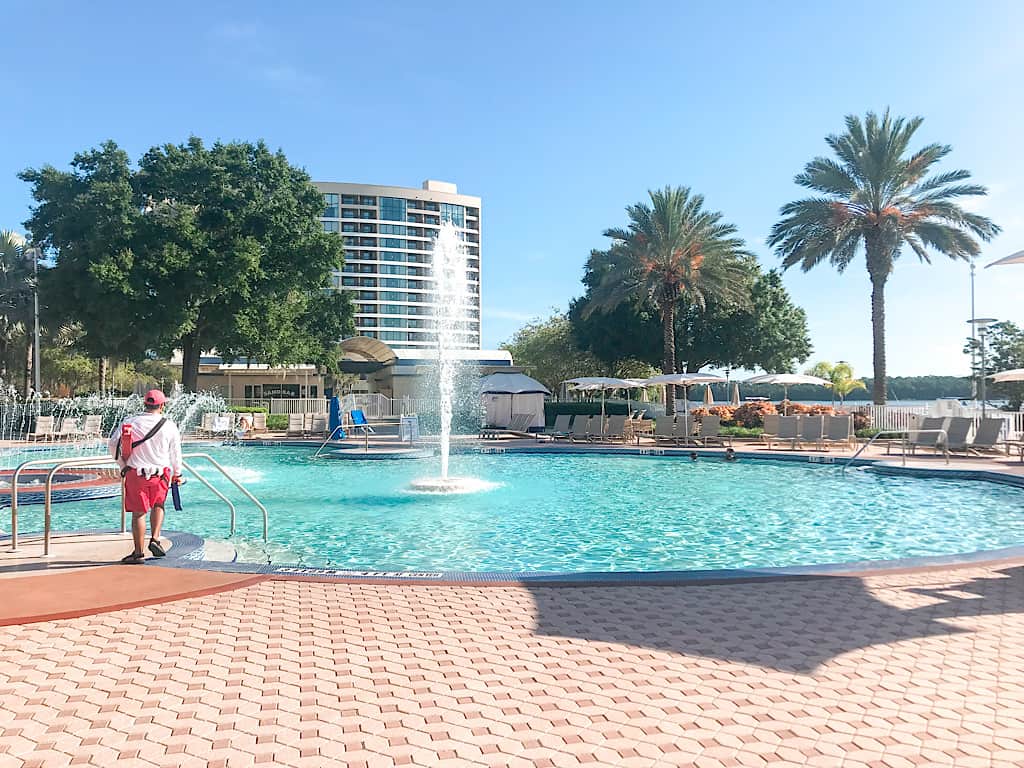 #9 Shopping
The 9th reason to stay at the Contemporary is the shopping. Its pretty awesome to have not one, but two Disney stores right in your hotel!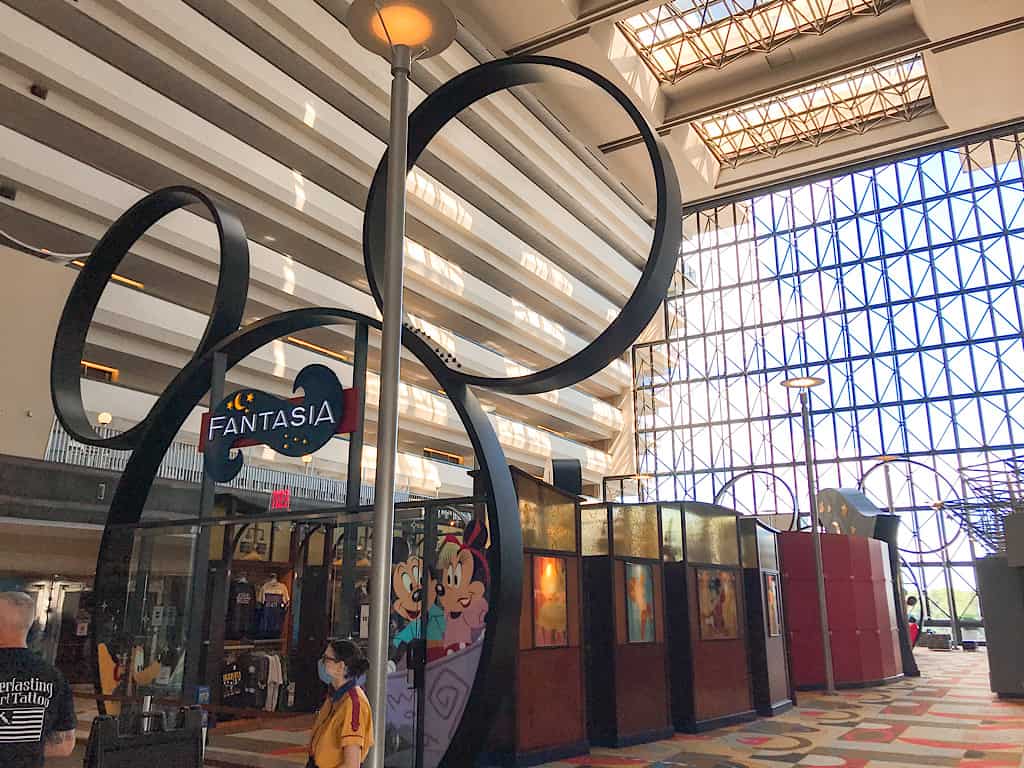 Make sure to have a look around a pick up items that you may have had you eye on in the park.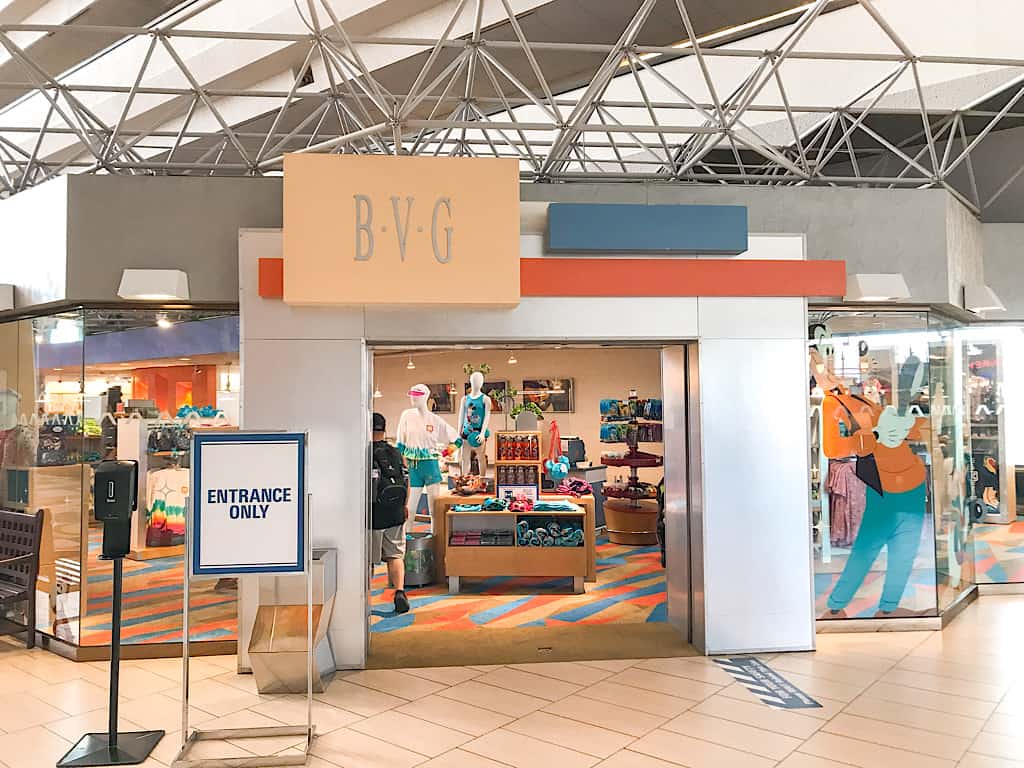 Disney's Contemporary Resort Review
We were definitely not ready for our fun at the Contemporary to come to an end. We had so such a good time.
Unfortunately, it was time to hop back on the Magical Express and head back to real life.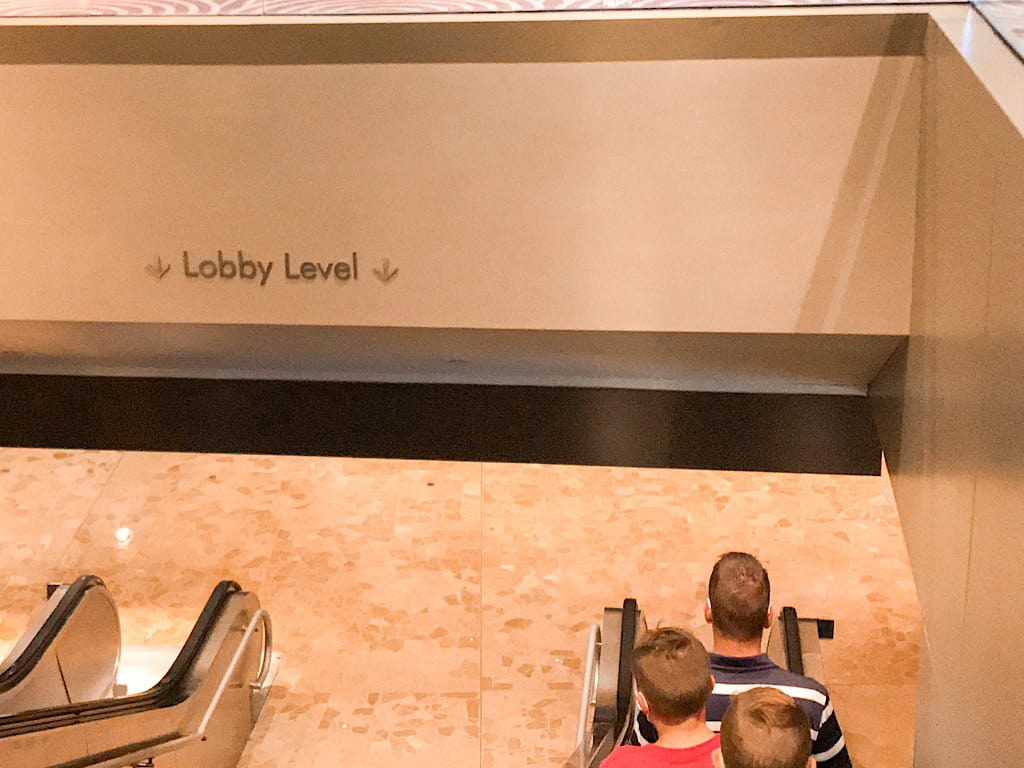 I loved our proximity to Magic Kingdom (my favorite park) and the multiple transportation options available when staying at Disney's Contemporary.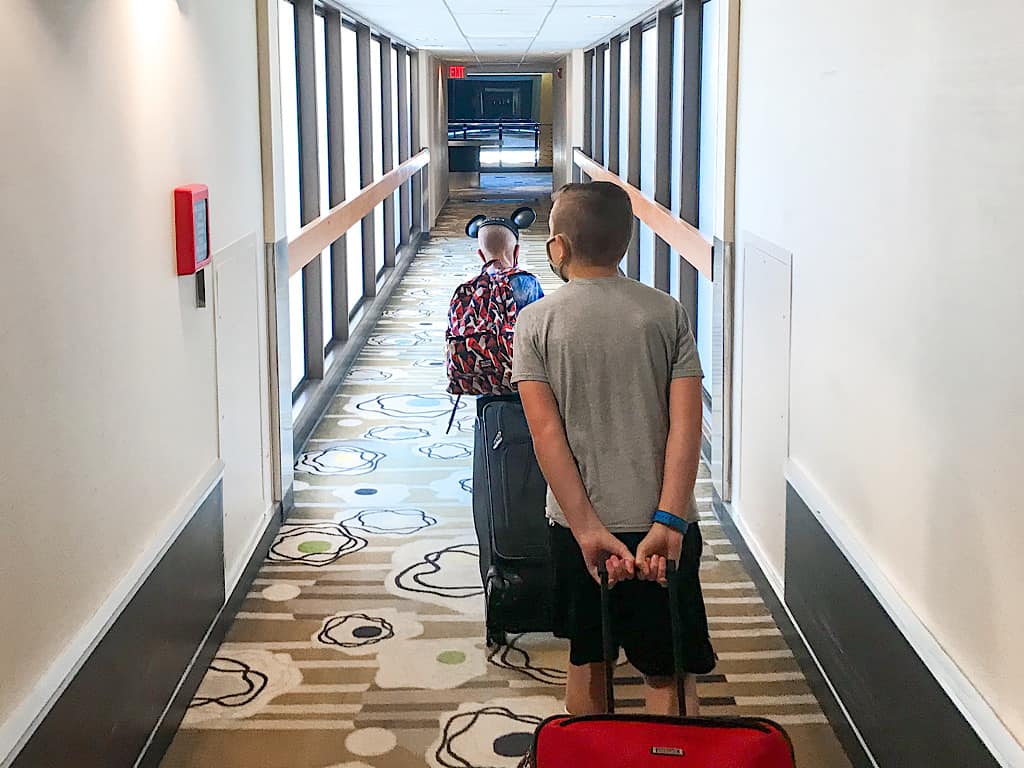 If the price was right, I would definitely stay here again. Make sure to check out the video below to see the Contemporary Resort for yourself.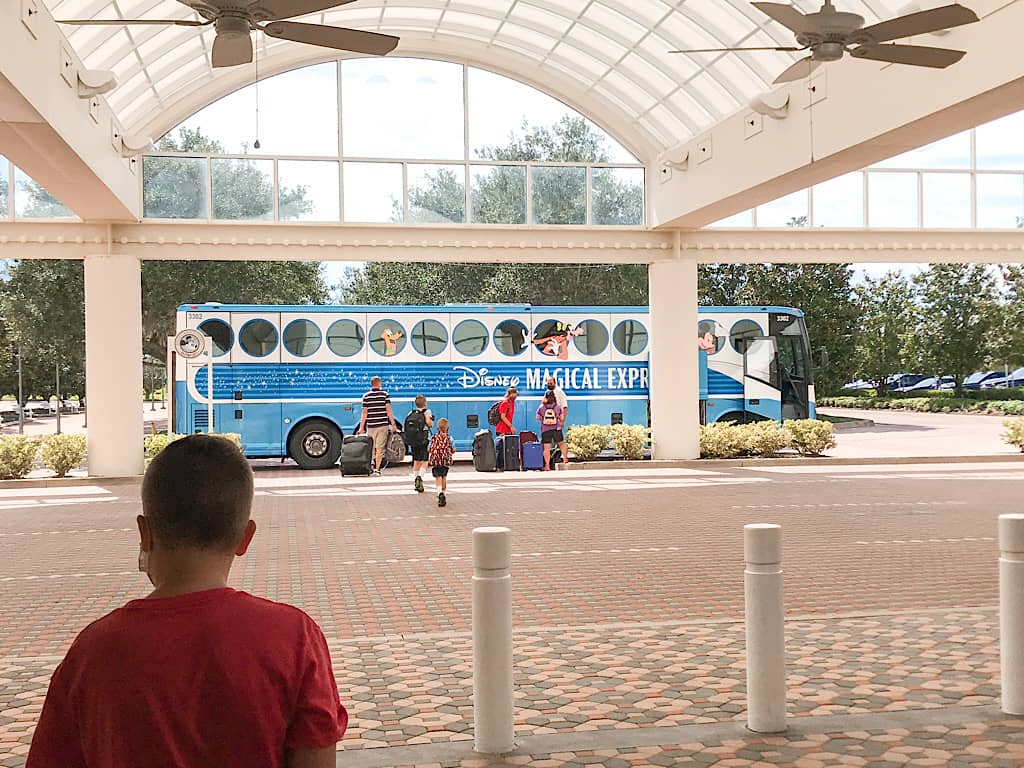 Also, you'll want to visit my Disney World Tips page if you are planning your next trip! Find out how to save on your next vacation below.

How to Save Money on Disney World Tickets & Hotels
When booking your next Disney World vacation, make sure to check out Get Away Today! Their customer service is THE BEST!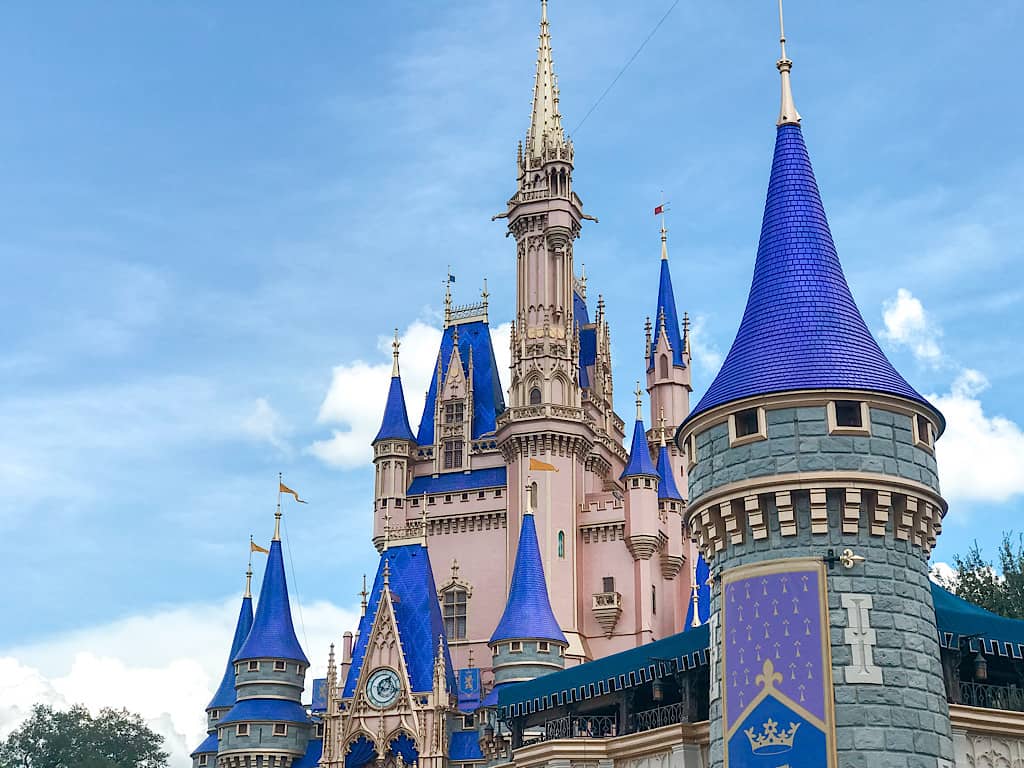 They are an authorized Disney partner that offers DISCOUNT DISNEY WORLD TICKETS and they often offer deals like discounts on rooms, free dining, and more when you book a vacation package!
Get a free customized quote here or give them a call at 855-GET-AWAY for current deals at Walt Disney World and tell them the Mommy Mouse Clubhouse sent you!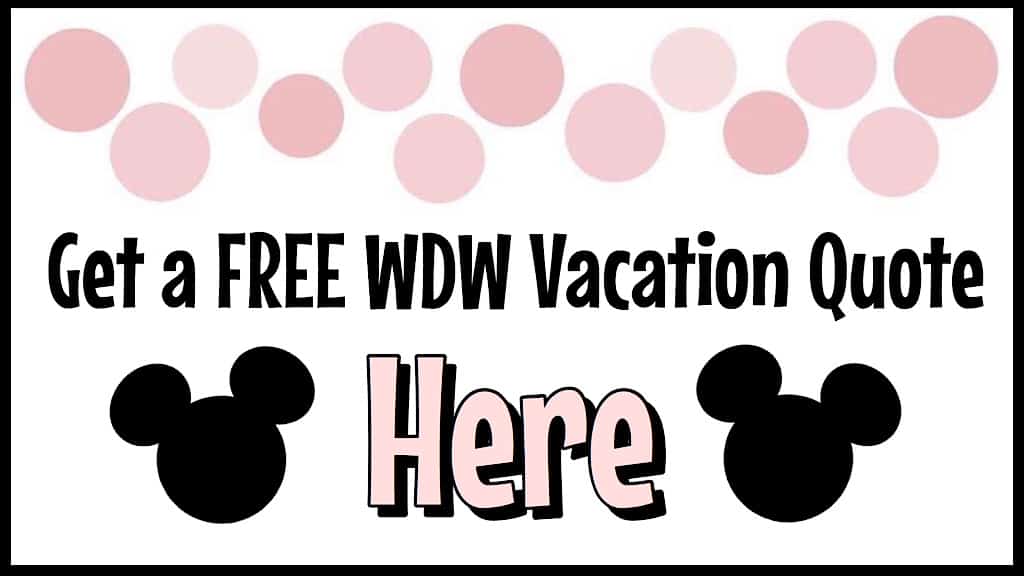 Video Tour of Disney's Contemporary Resort
More Disney World Tips: