Are you wondering what it is like to stay at Disney's Grand Floridian Resort? You are about to find out! Check out my review and tour of this amazing resort as well as 9 reasons why I think you should stay here on your next Disney World vacation!
This post may contain affiliate links. When you click on these links, I get a small percentage back at no cost to you! For more information see my disclosure policy.
Disney's Grand Floridian Resort is the perfect place to stay for a magical vacation. The resort offers everything you need for a relaxing and memorable stay, including luxurious accommodations, world-class dining, and endless entertainment.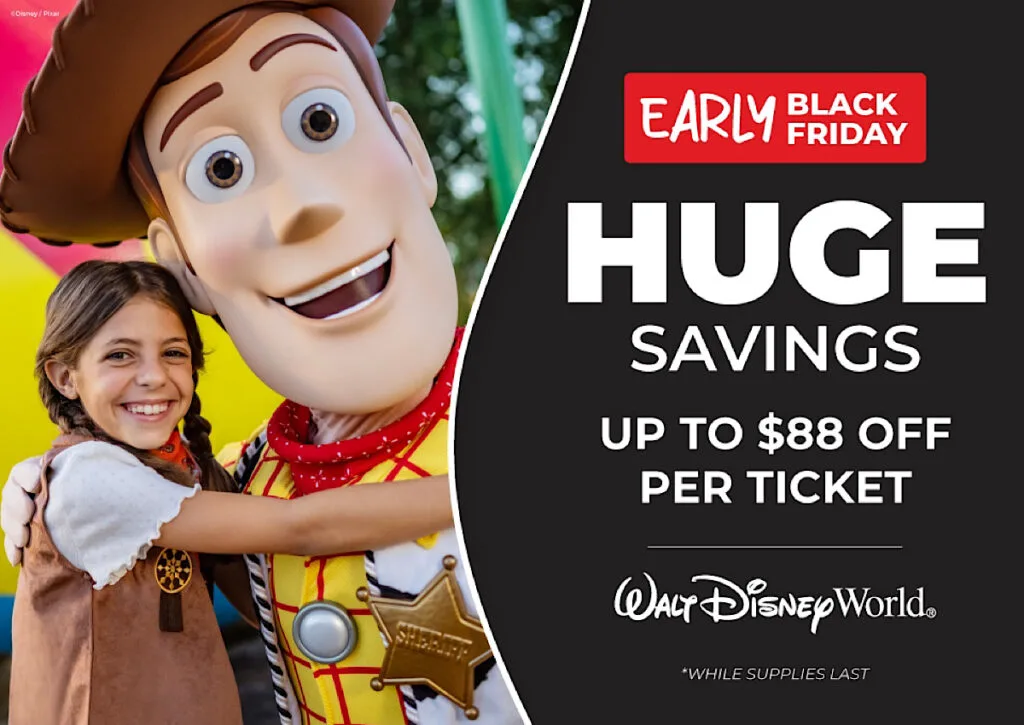 Take advantage of this Early Black Friday Sale with HUGE savings at Walt Disney World from Get Away Today. Check prices & book here: www.GetAwayToday.com (use coupon code:Clubhouse10 or call 855-Get-Away and tell them Mommy Mouse Clubhouse sent you!
Plus, the grand setting of the resort is sure to make you feel like royalty. Whether you're looking for a romantic getaway or a family-friendly vacation, the Grand Floridian Resort is the perfect place to stay.
I recently stayed here with my family after our cruise out of Port Canaveral.
When I was looking at different resorts, I found a great deal on a Deluxe Studio Villa and had to jump on it and I'm glad I did.
If you're still looking at other Disney World area resorts, check out my reviews and videos of Disney's Contemporary Resort, Disney's Animal Kingdom Lodge, and Hilton Lake Buena Vista Resort.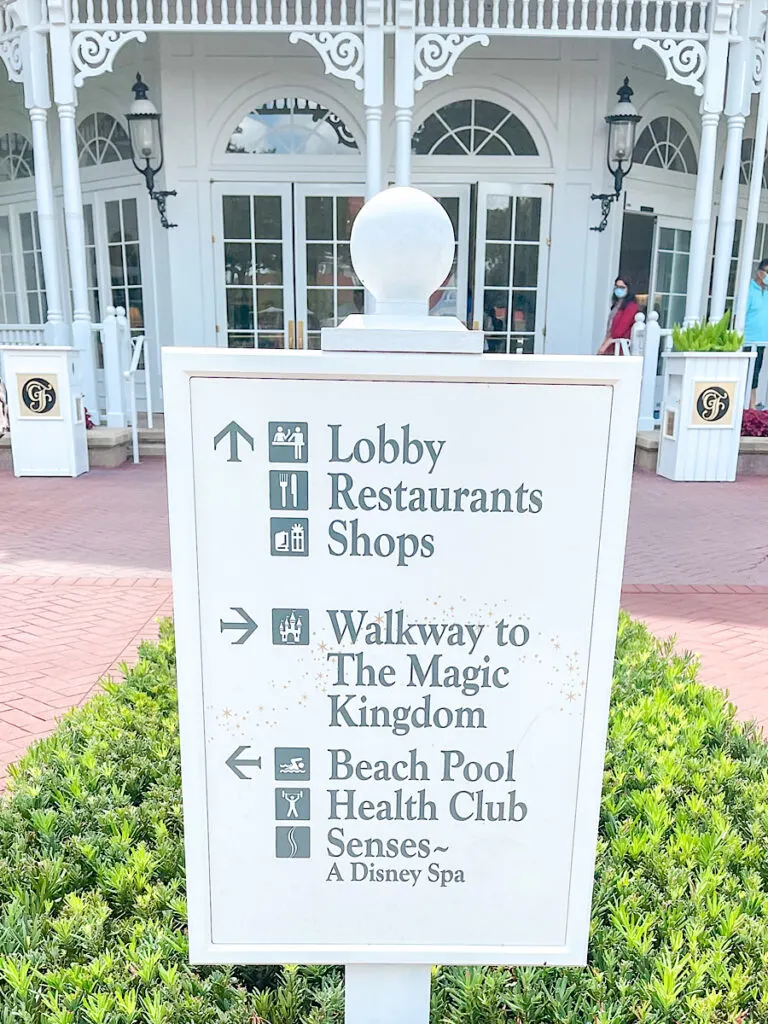 Tips for Booking a Room at Disney's Grand Floridian Resort
Booking a Disney World vacation can definitely be overwhelming. Even after selecting a hotel, like Grand Floridian, you are then presented with the challenge of choosing the right room.
Before booking your trip, make sure to read my Disney World Planning Tips and consider using a travel agent to help you with the logistics and planning. (FYI: Using a travel agent is completely free for you)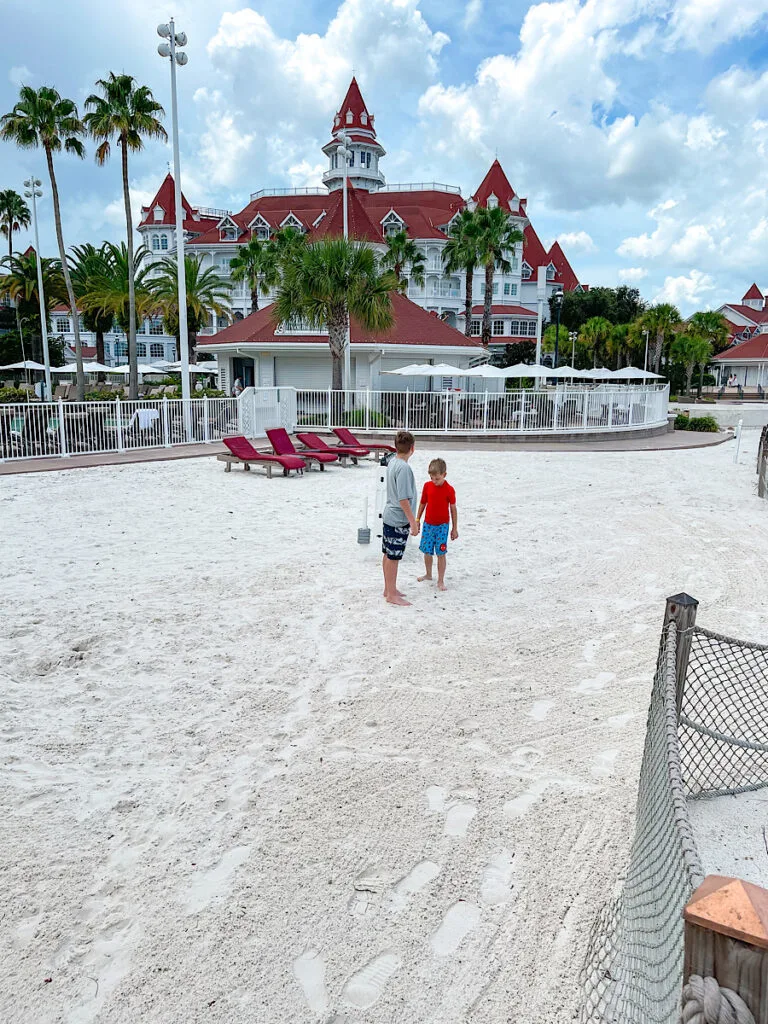 On that note, I highly recommend my travel partner, Get Away Today. I have been using them to book Disneyland, Disney World and Disney Cruise vacations for years.
Check out www.GetAwayToday.com for current deals or get a no-obligation quote here. Now let's move on to the 9 reasons you should stay at Disney's Grand Floridian Resort!
Reason #1 Location, Location, Location
Disney's Grand Floridian Resort is located in the heart of the Walt Disney World Resort. It is right next to the Magic Kingdom, making it the perfect place to stay for a magical vacation.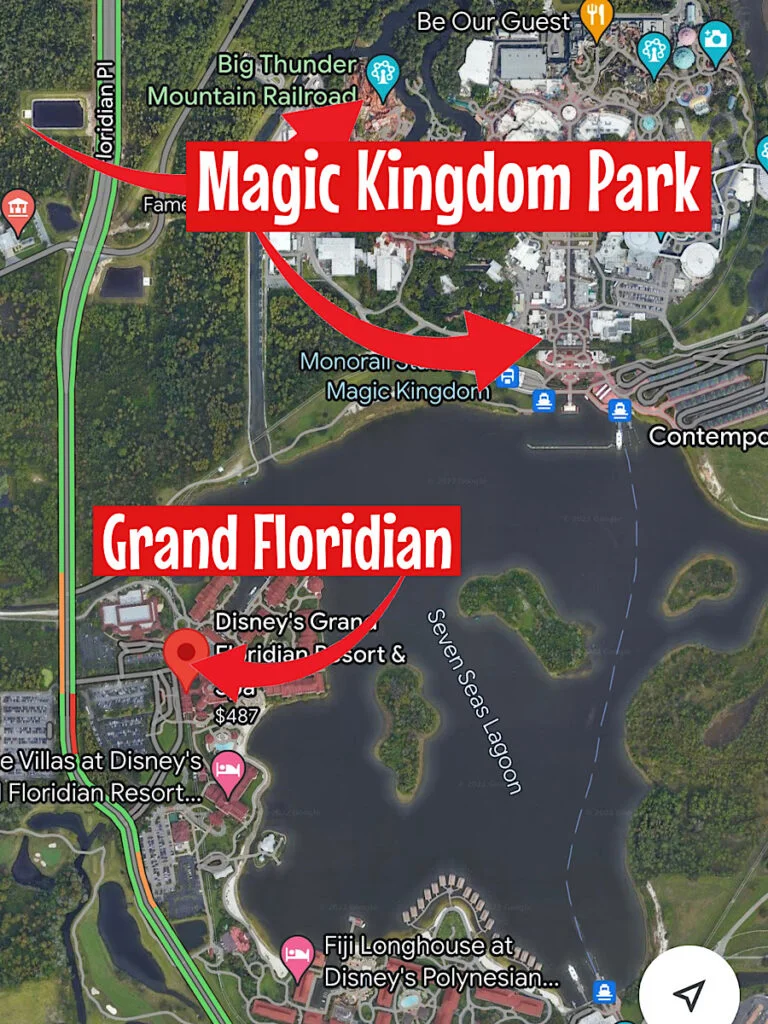 You can walk to the Magic Kingdom, take a quick monorail ride, or even hop on a boat to get to the entrance gates quickly.
There is something magical about being able to see the Most Magical Place on Earth right from your hotel room!
Grand Floridian is also right next to Disney's Polynesian Resort, so after a quick walk or monorail ride, you can enjoy a Dole Whip from Pineapple Lanai!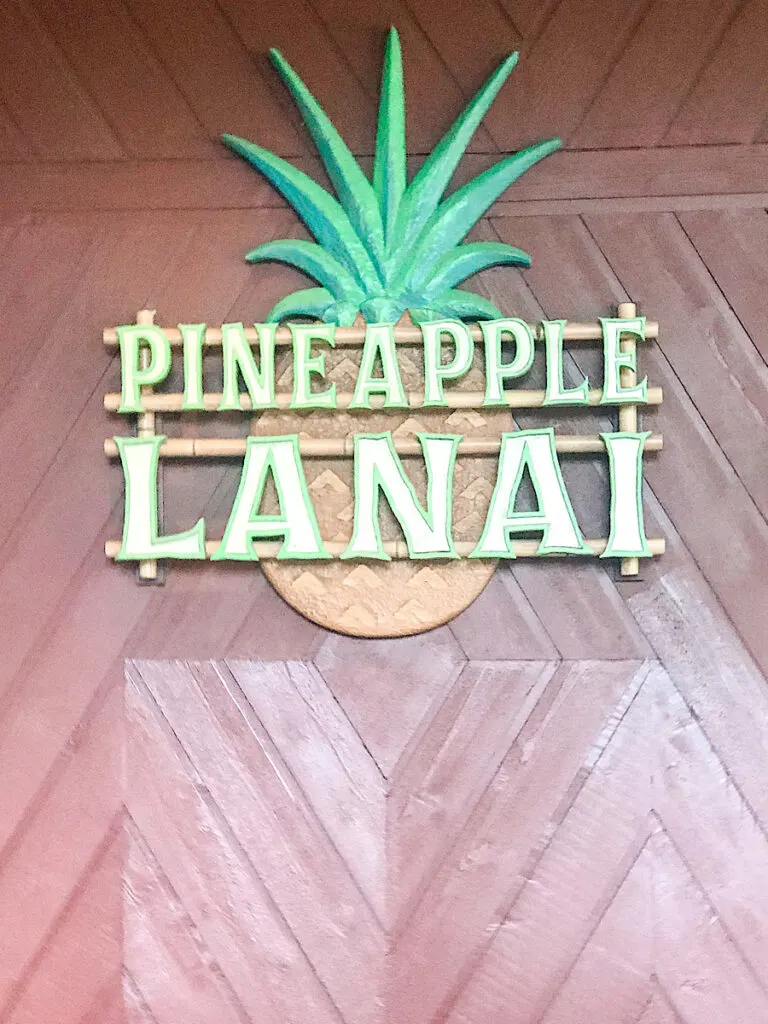 Reason #2 Spacious Rooms
The Grand Floridian has some of the most spacious rooms of the Disney resorts. There are also many different types of rooms to choose from. For our stay, we are a family of 5, so I booked a Deluxe Studio Villa.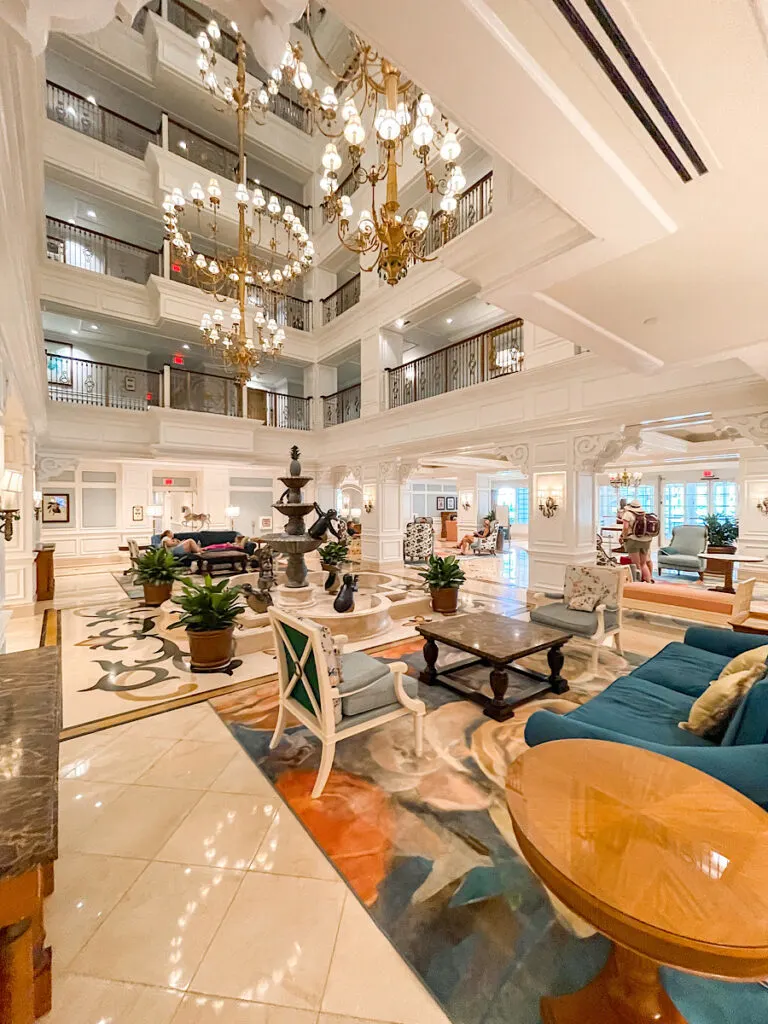 The bedroom of the Deluxe Studio Villa has a Queen size bed, a couch, a table and chairs, a tv, and a Queen size Murphy bed.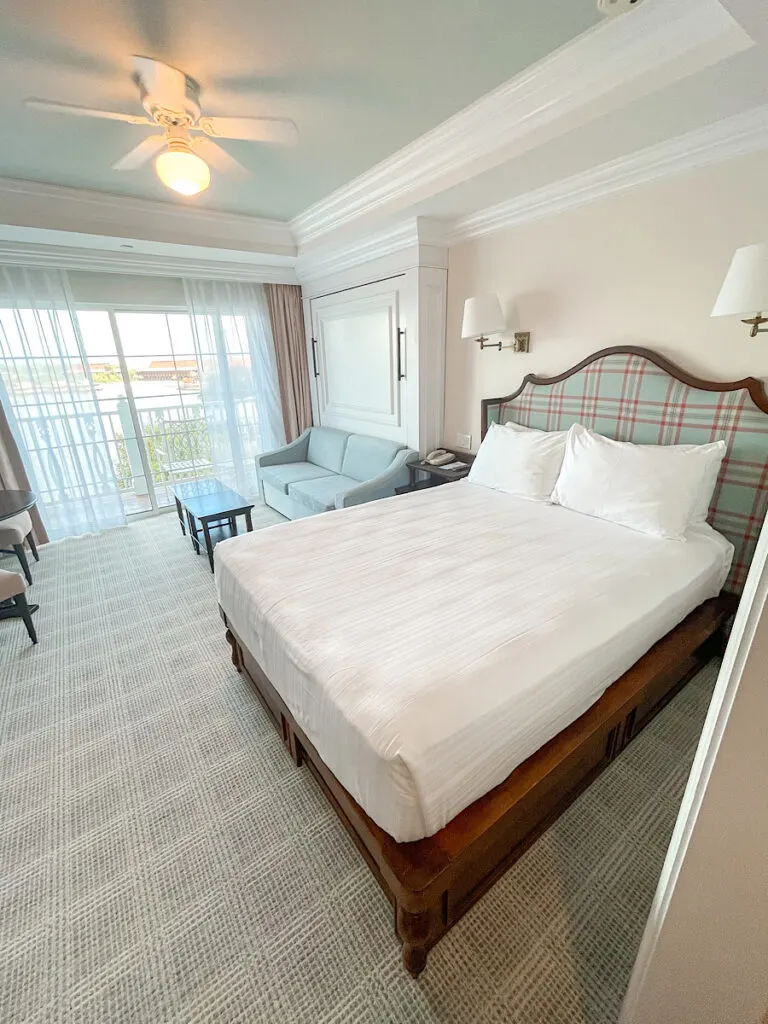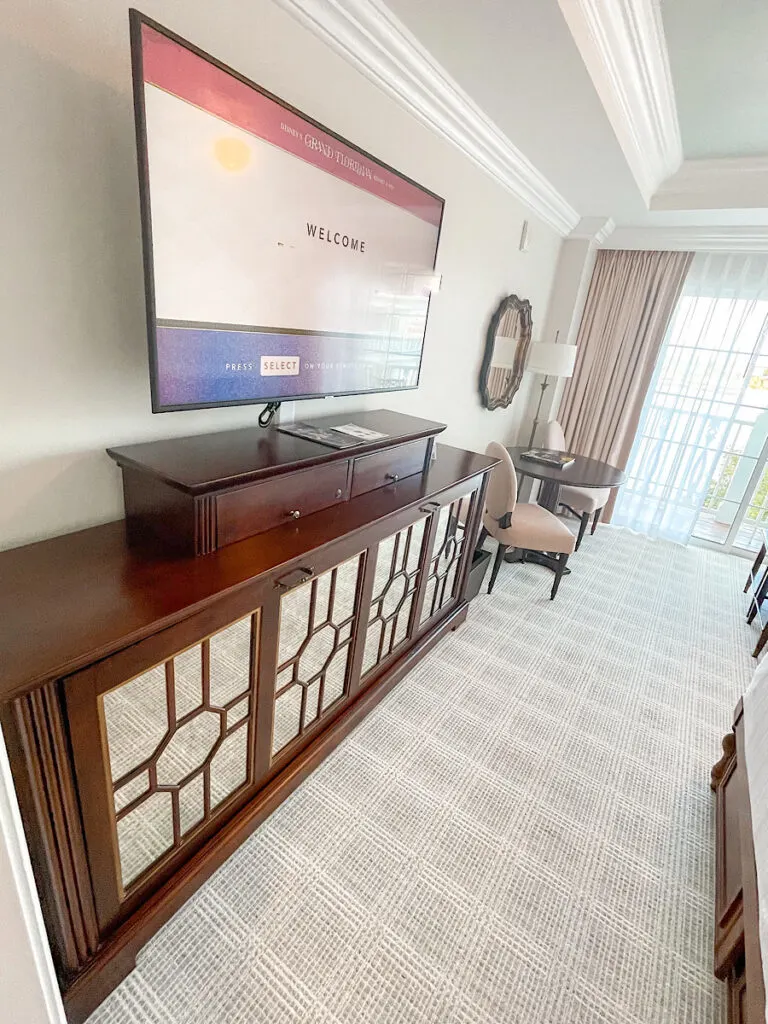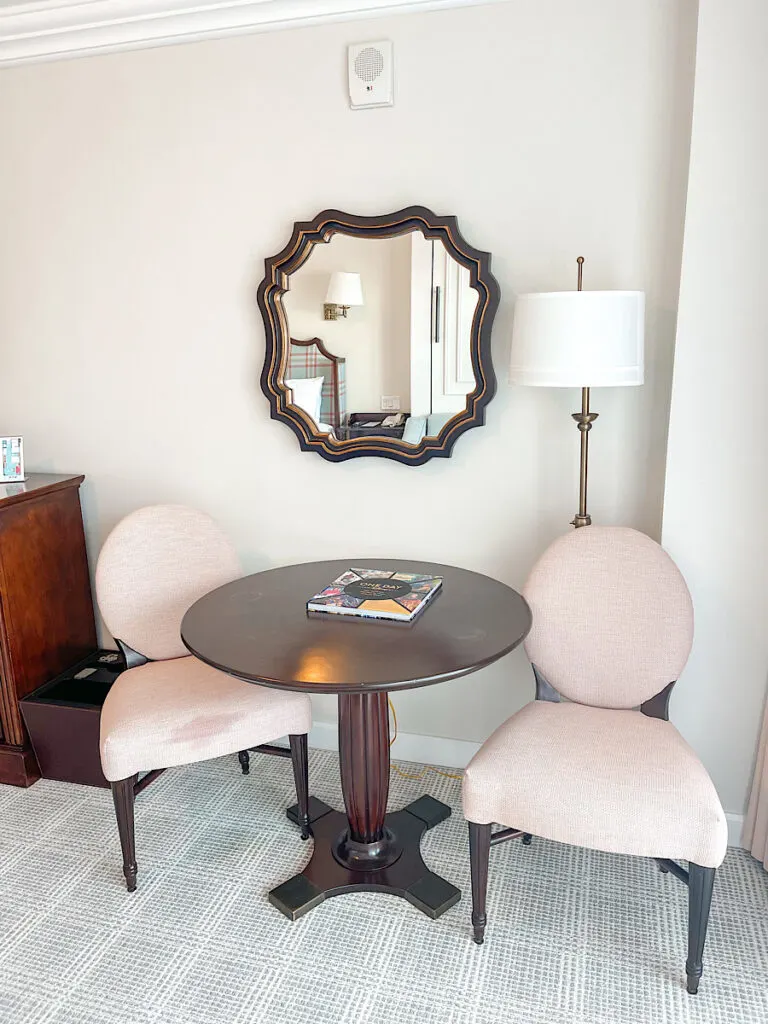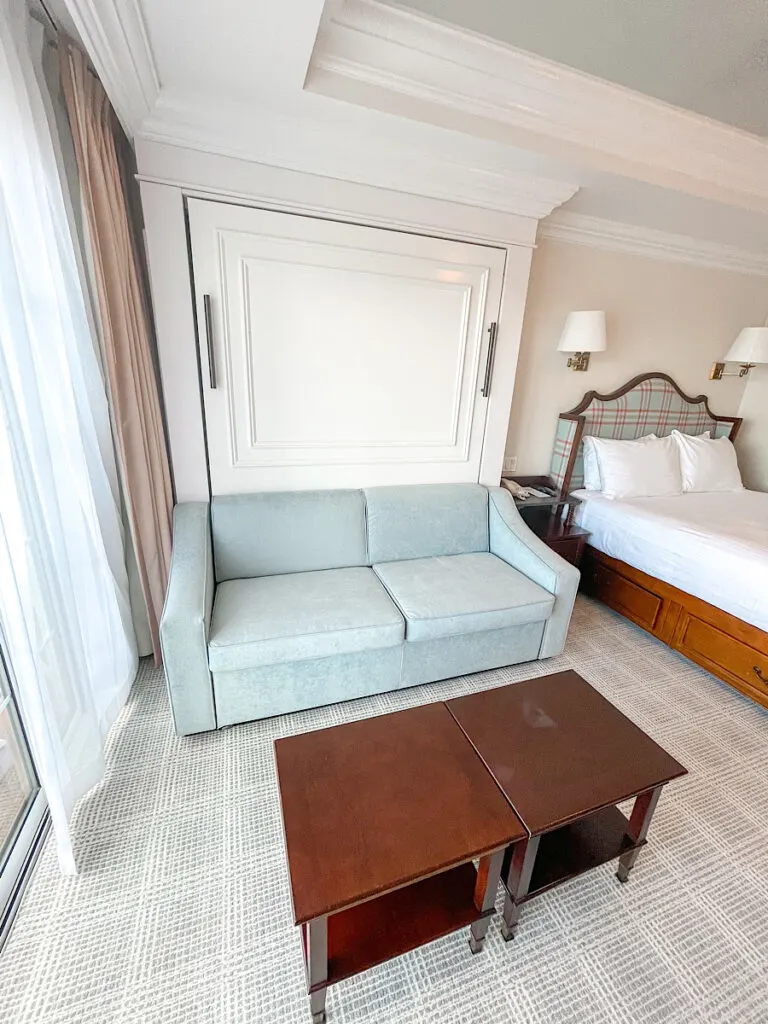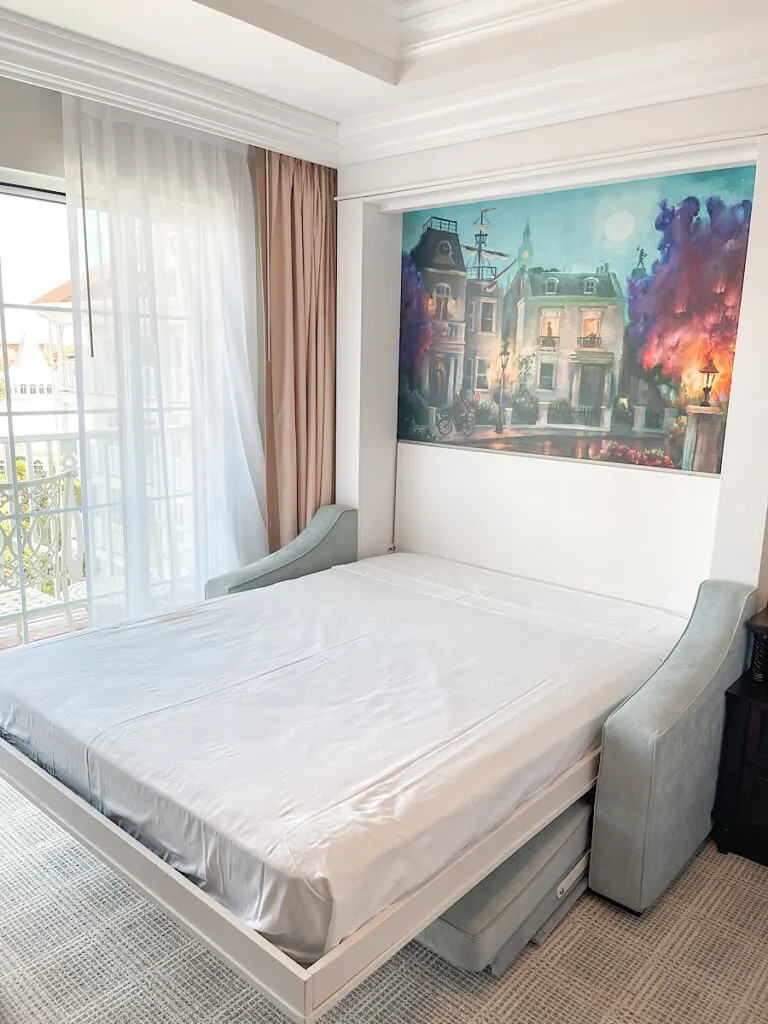 There is also a twin-size bed that folds down under the TV and features a cute mural of Dumbo.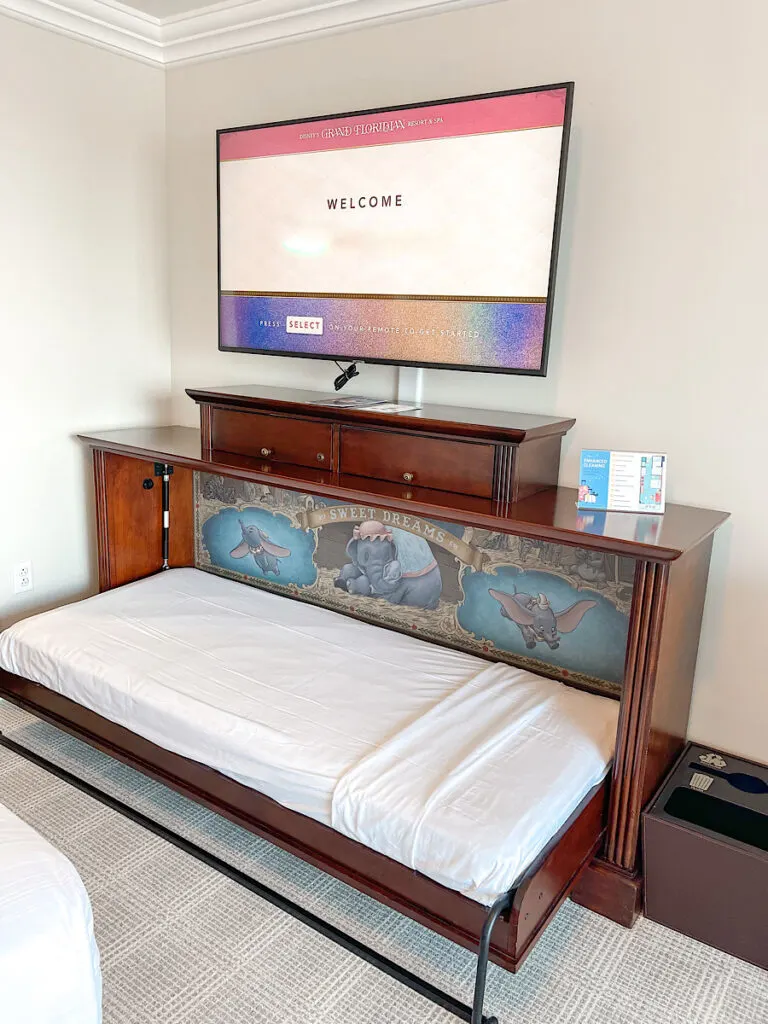 The bathroom is two rooms. One has the toilet and a shower/tub combination. The other room had a sink and vanity, as well as a walk-in shower.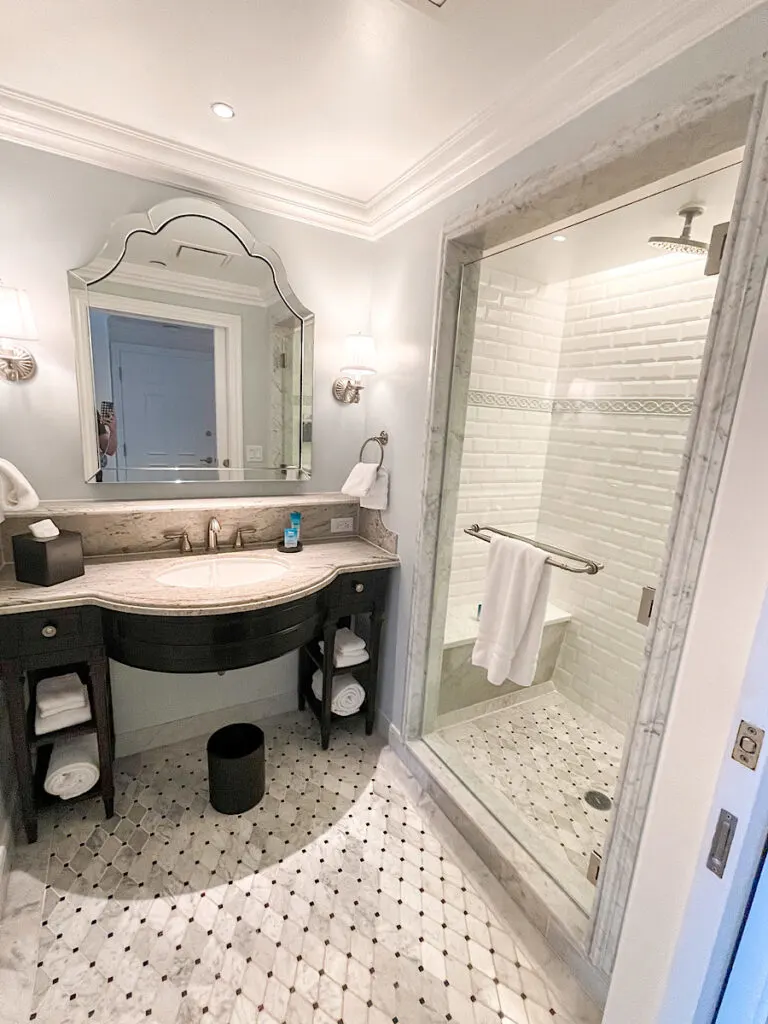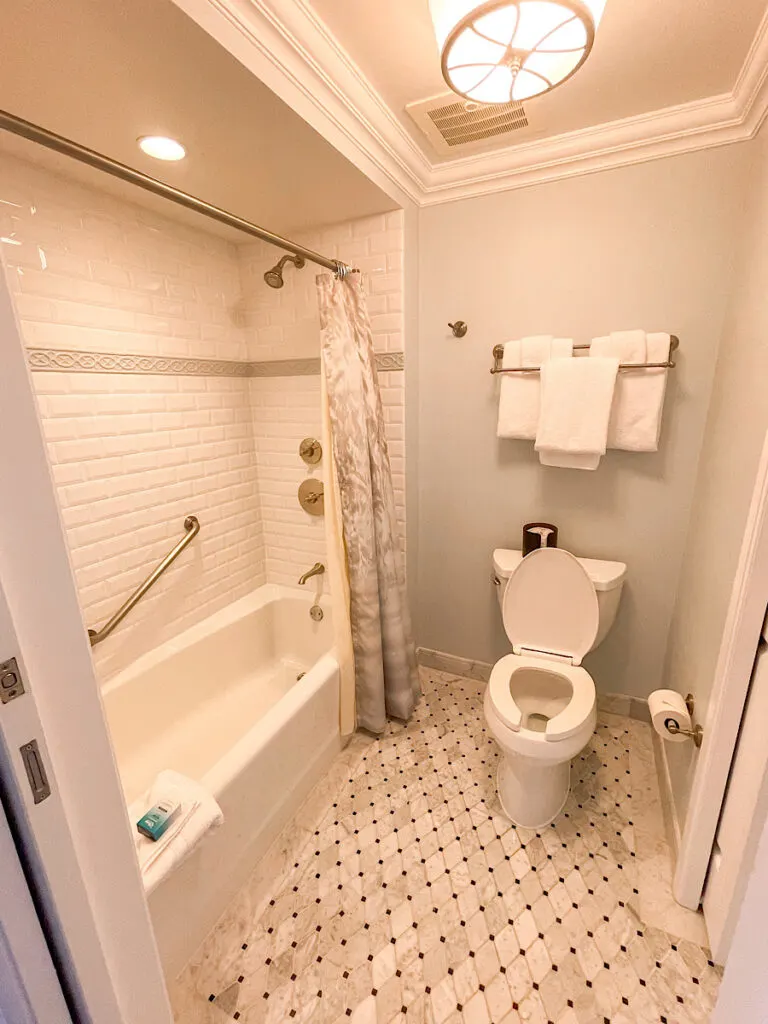 There is a spacious closet stocked with bathrobes and an area with a small refrigerator, microwave, coffee maker, toaster, and cabinets with paper plates and cups.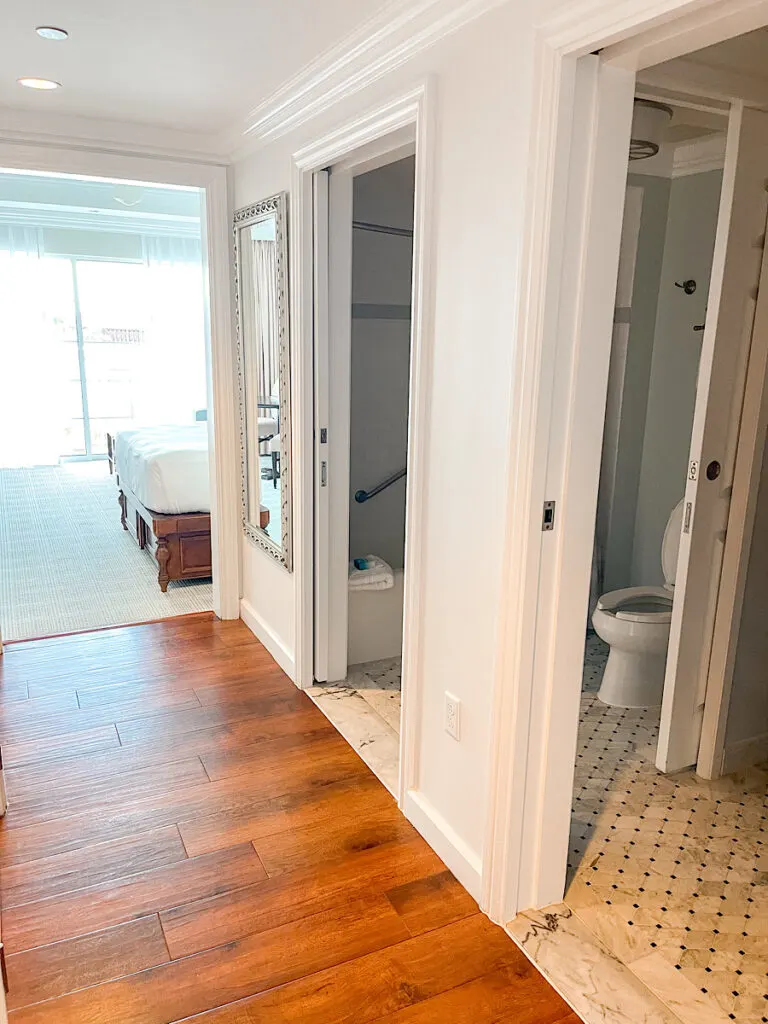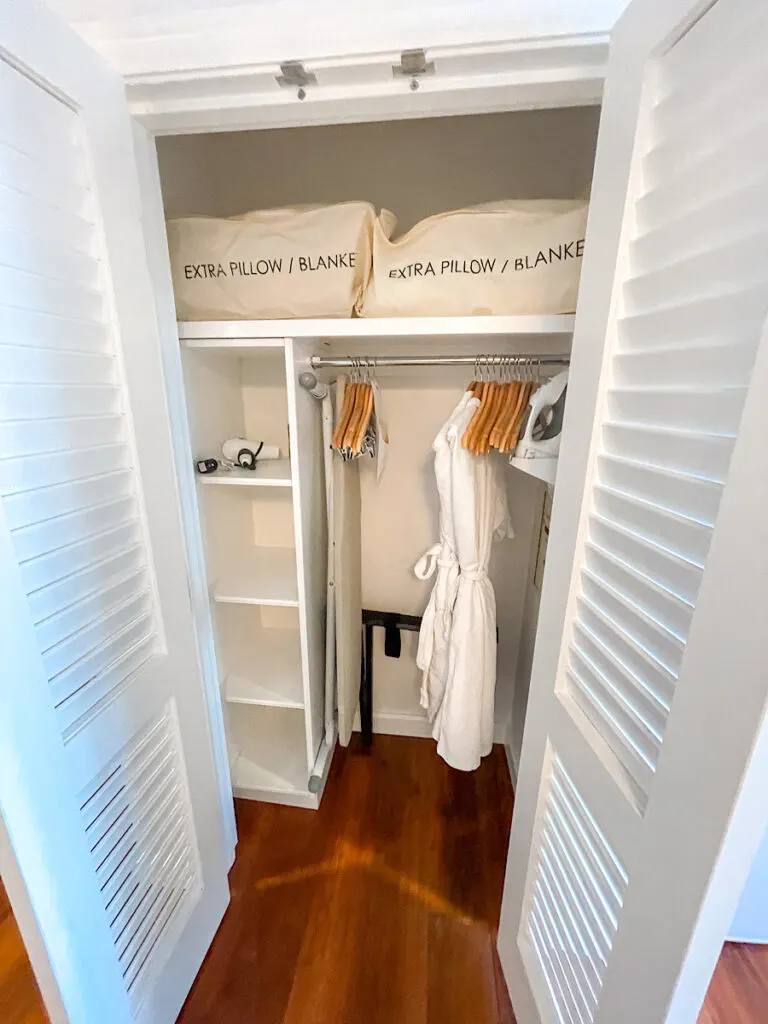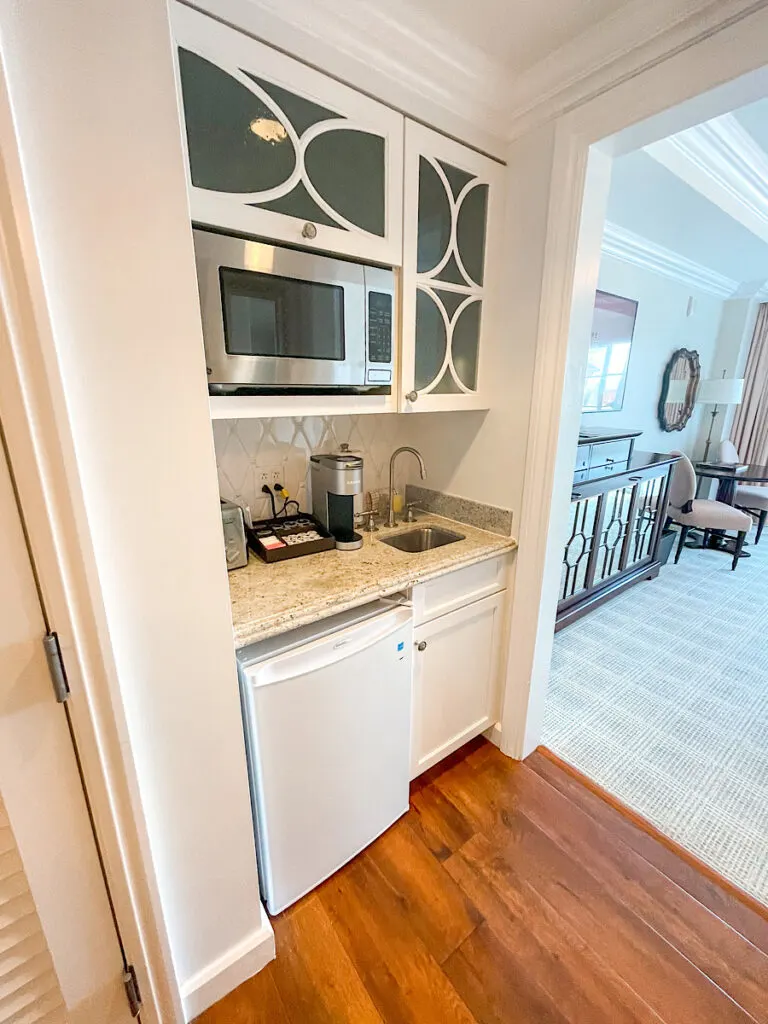 Our room had a large balcony with two chairs and a small table. We had a view of Seven Seas Lagoon and Magic Kingdom.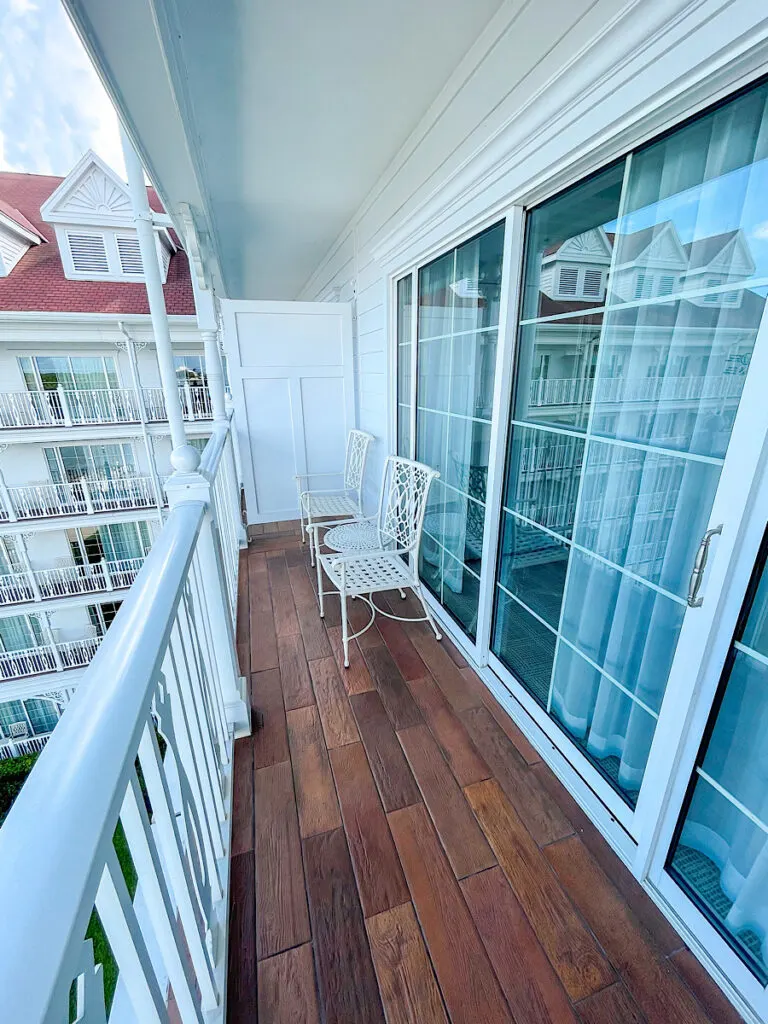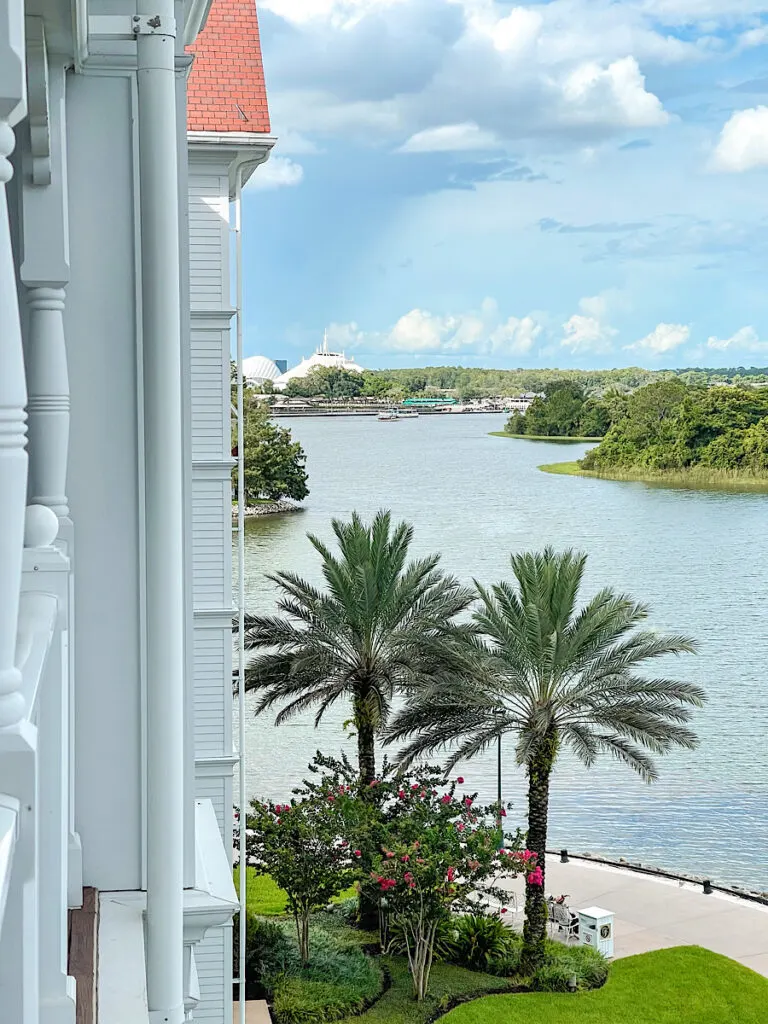 Reason #3 Pools & Water Slide
The pools at Disney's Grand Floridian were amazing, and honestly part of the reason I chose to book our stay here. There is a very large swimming pool just outside the Main Building.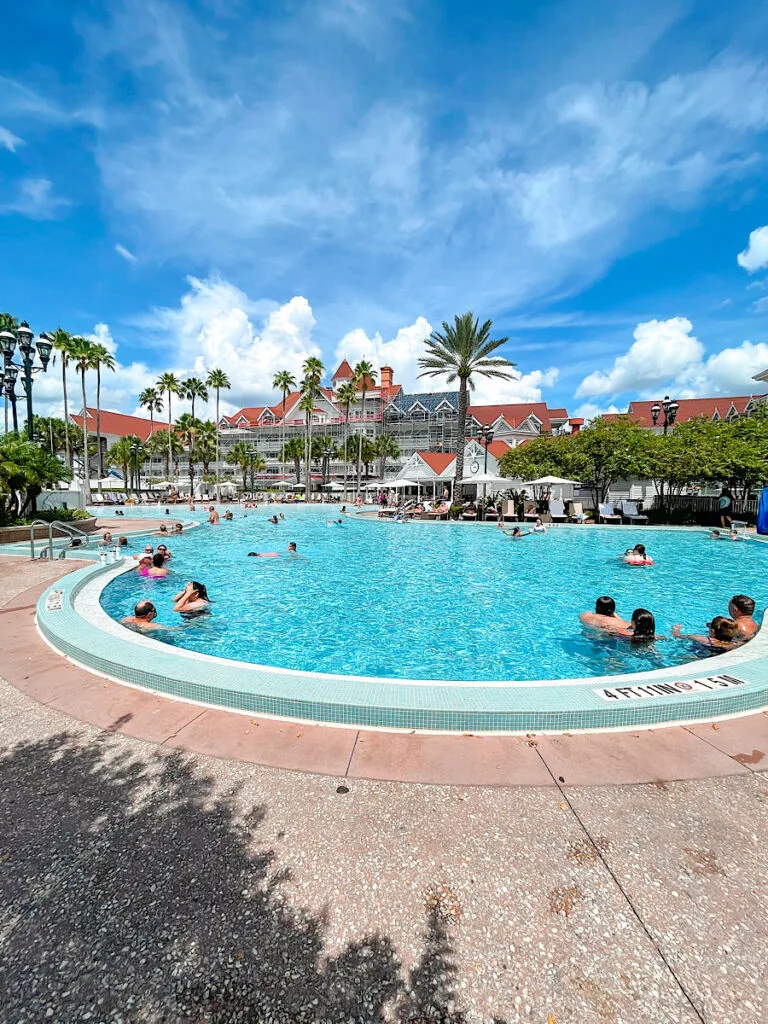 There is another smaller pool closer to the DVC building that had a fun water slide.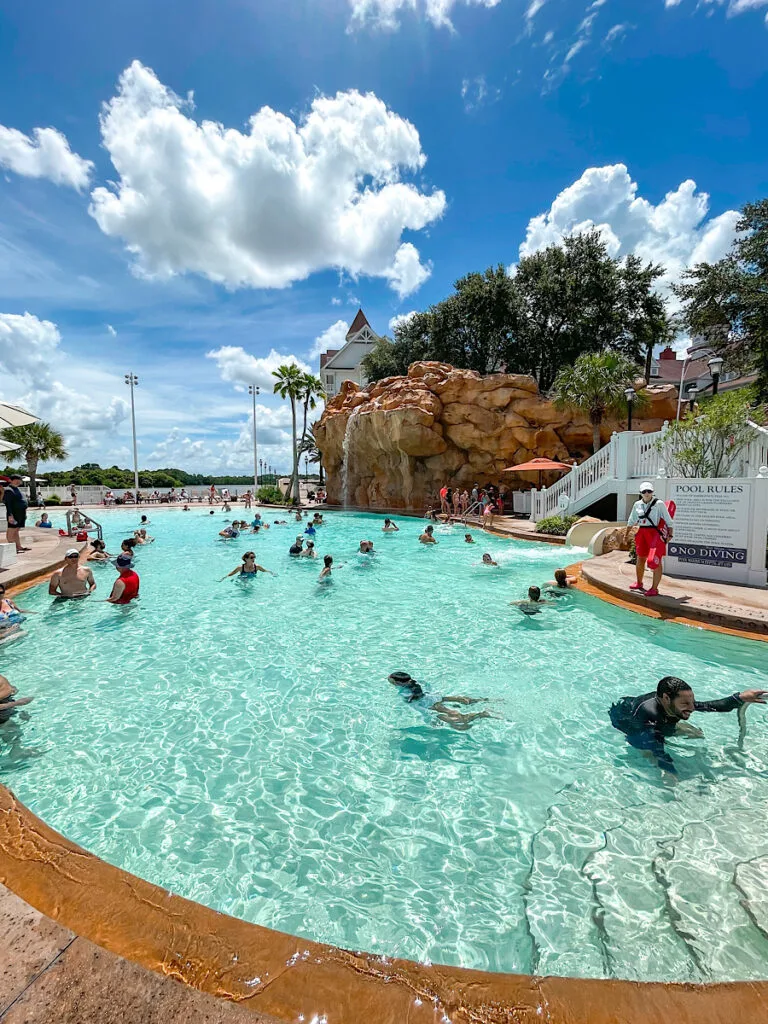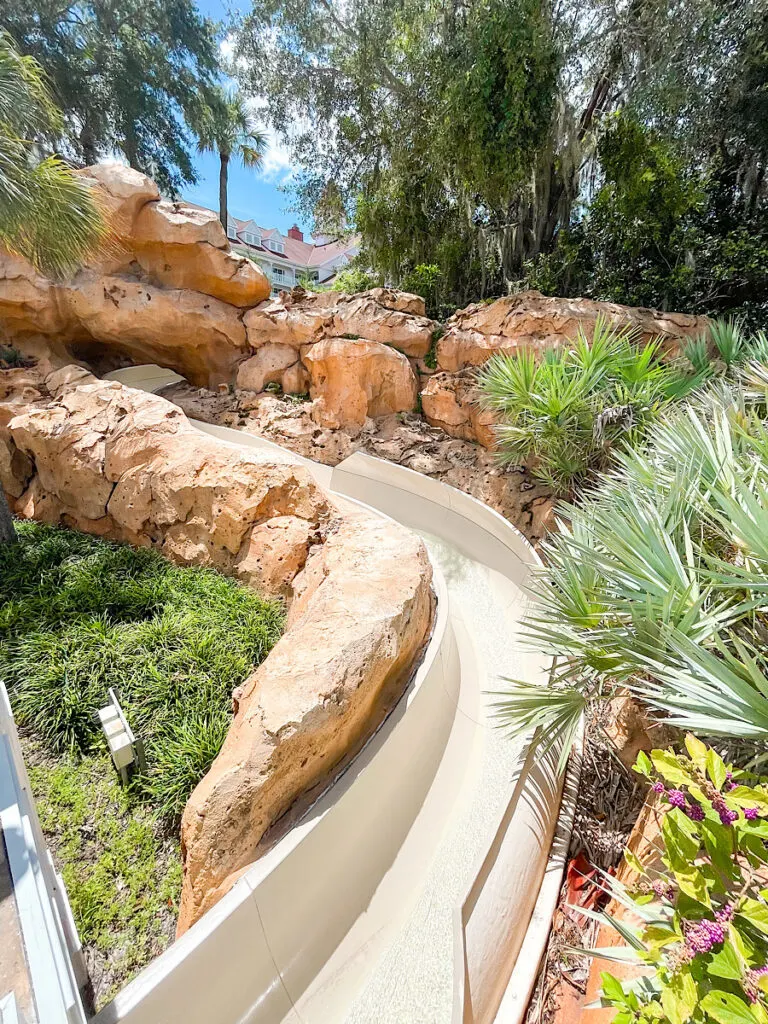 Next to this pool was an Alice in Wonderland-themed water playground for kids. My 8-year-old loved it!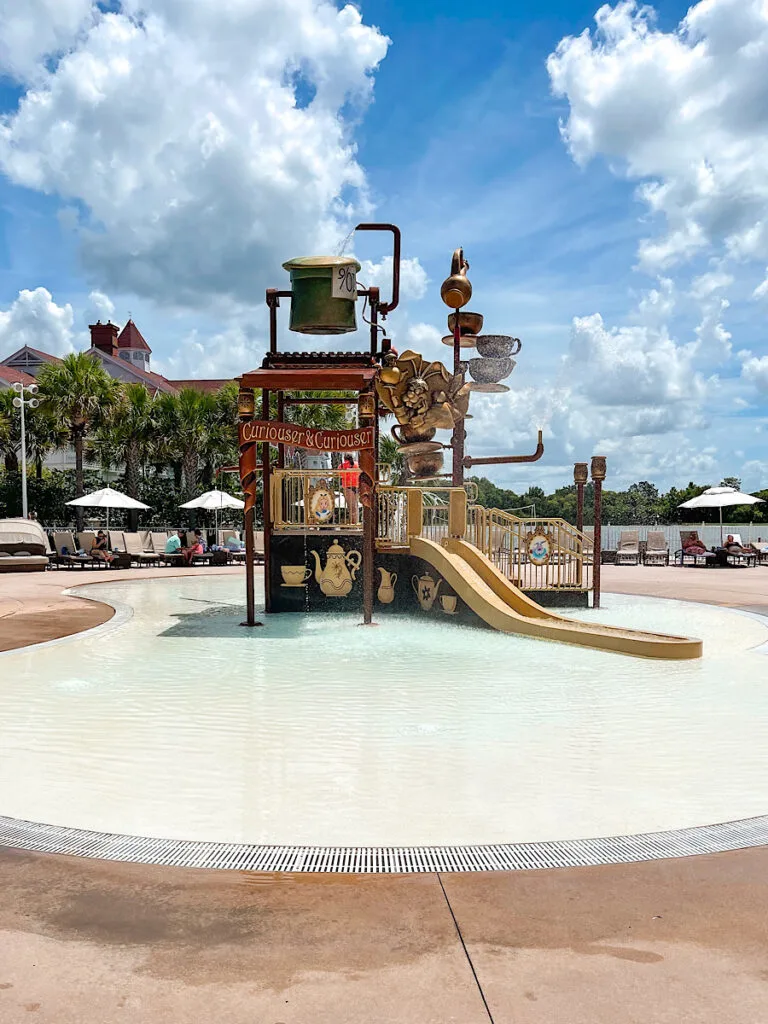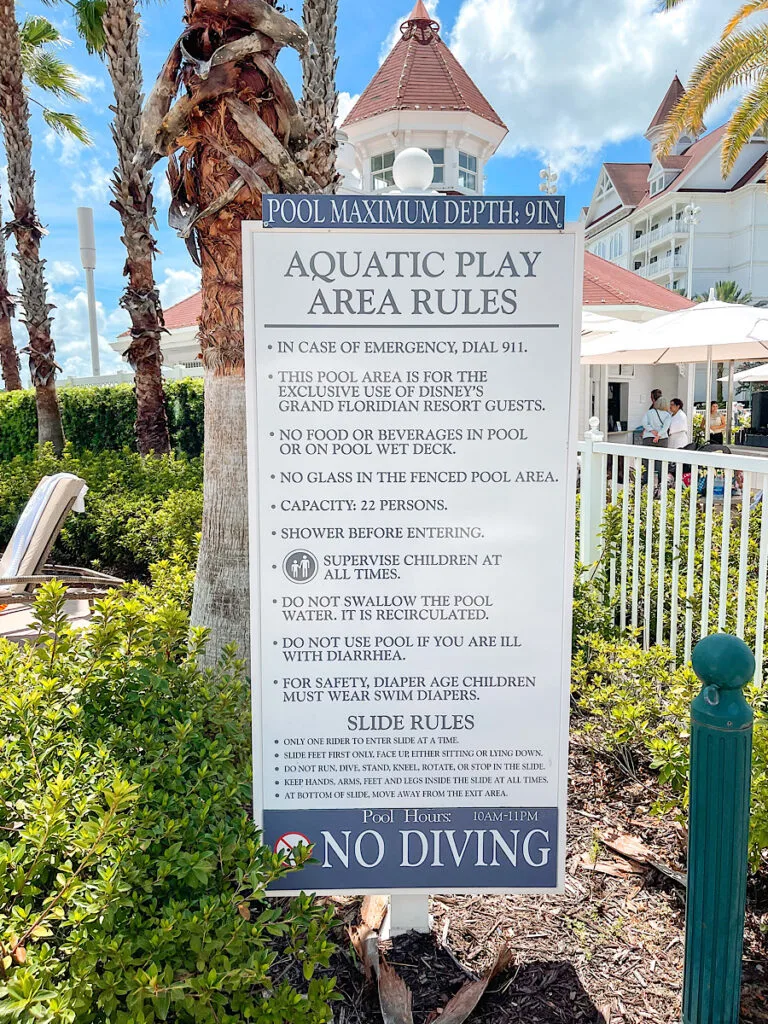 Reason #4 Dining Options
Disney's Grand Floridian has many different dining options from quick service snacks, to fine dining. During our short stay, we had lunch from Beaches Pool Bar & Grill, which was very good.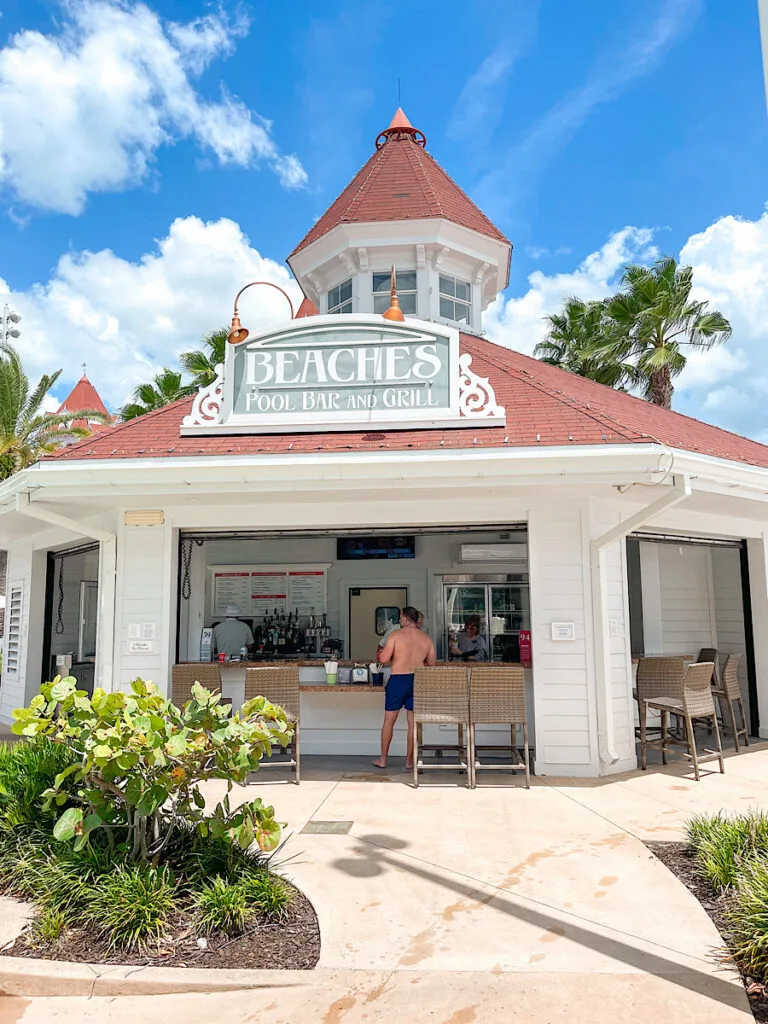 At Beaches, we ordered chicken nuggets, burgers, and the Island Caesar Salad.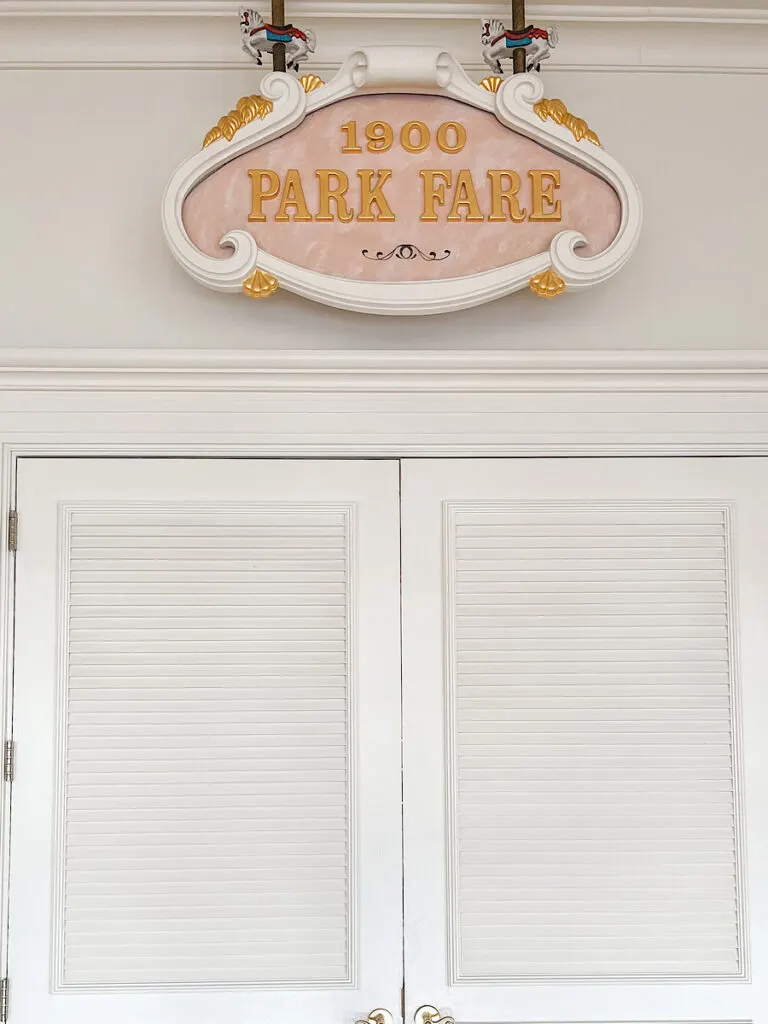 In the past, I have dined at 1900 Park Fare and Grand Floridian Cafe and both were delicious.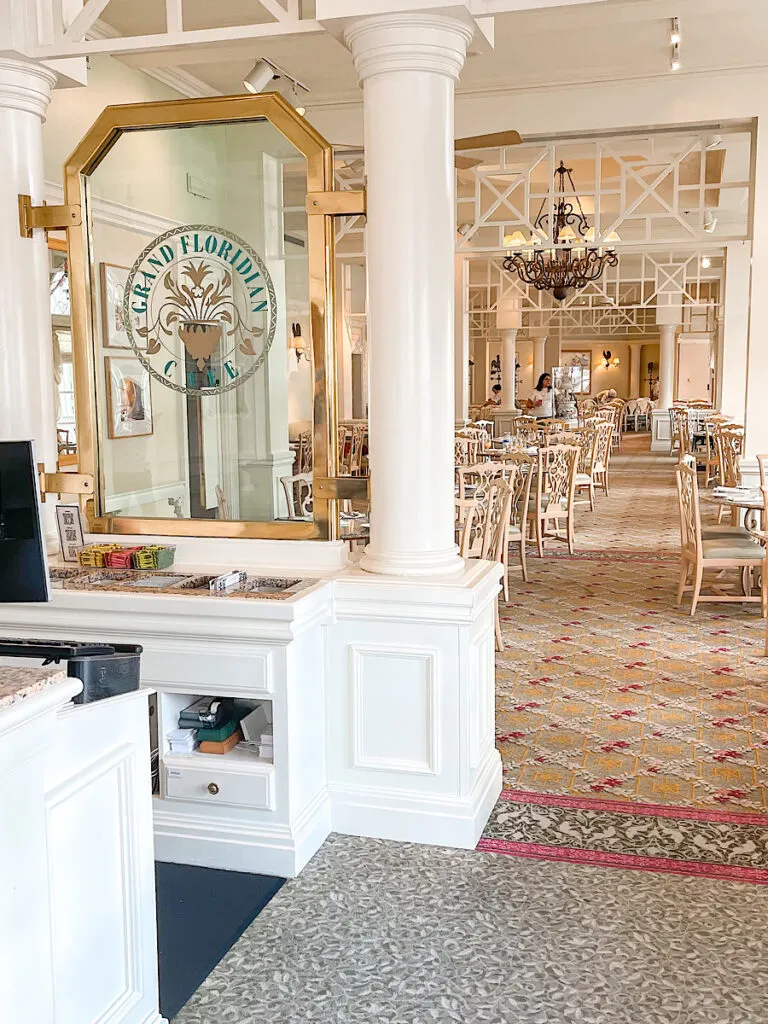 Reason #5 Recreation
A perk of staying at the Grand Floridian are the recreational activities that are offered to guests. There are pool-side activities, outdoor movies, and more!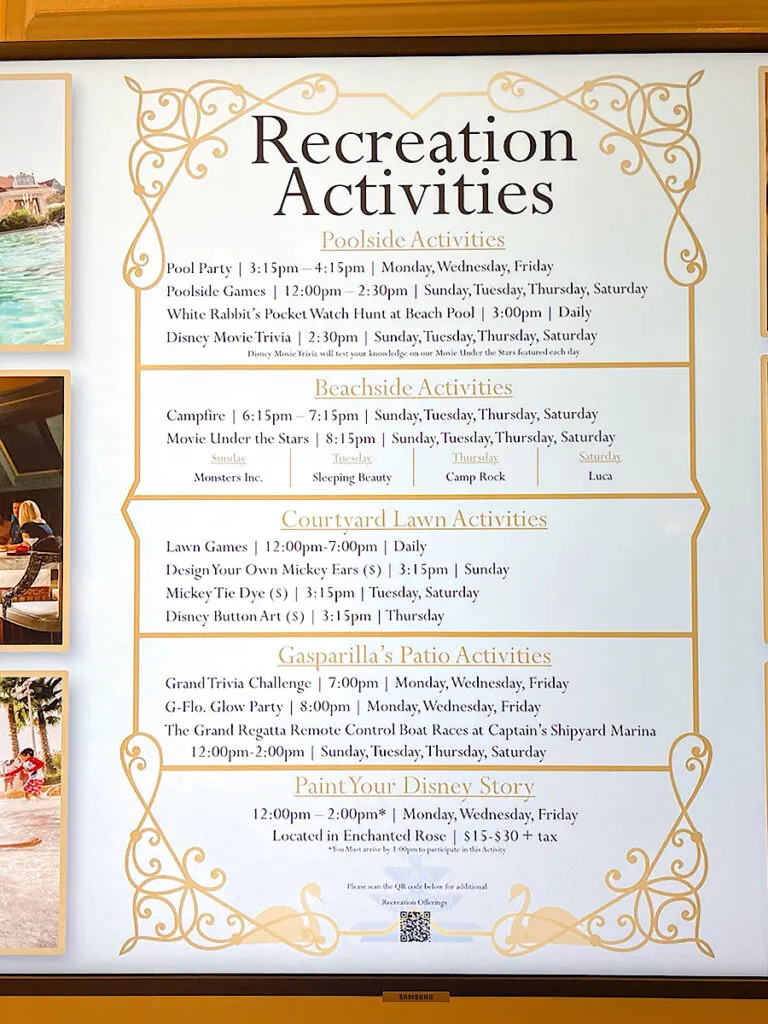 Grand Floridian Recreational Activities
Poolside Activities
Pool Party| 3:15 pm – 4:15 pm | Monday, Wednesday, Friday
Poolside Games | 12:00 pm – 2:30 pm | Sunday, Tuesday, Thursday, Saturday
White Rabbits Pocket Watch Hunt at Beach Pool | 3:00 pm | Daily
Disney Movie Trivia |2:30 pm | Sunday, Tuesday, Thursday, Saturday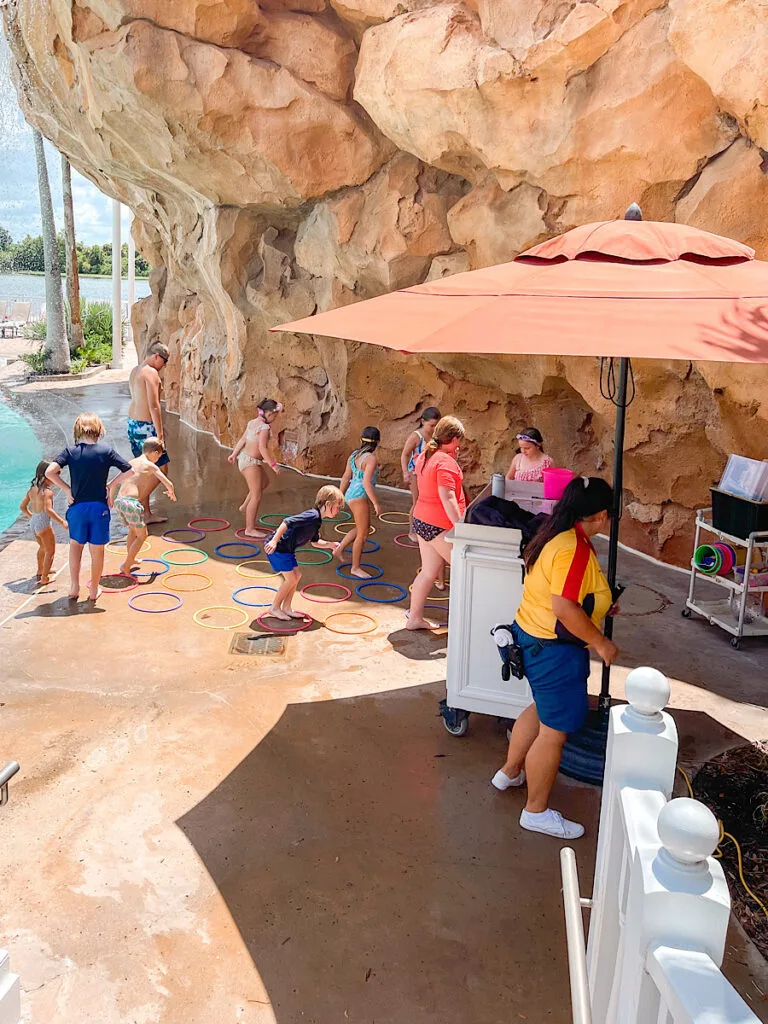 Beachside Activities
Campfire | 6:15 pm – 7:15 pm | Sunday, Tuesday, Thursday, Saturday
Movie Under the Stars | 8:15 pm | Sunday, Tuesday, Thursday, Saturday
Courtyard Lawn Activities
Lawn Games | 12:00 pm – 7:00 pm | Daily
Design Your Own Mickey Ears ($) | 3:15 pm | Sunday
Mickey Tie Dye ($) | 3:15 pm | Tuesday, Saturday
Disney Button Art ($) | 3:15 pm | Thursday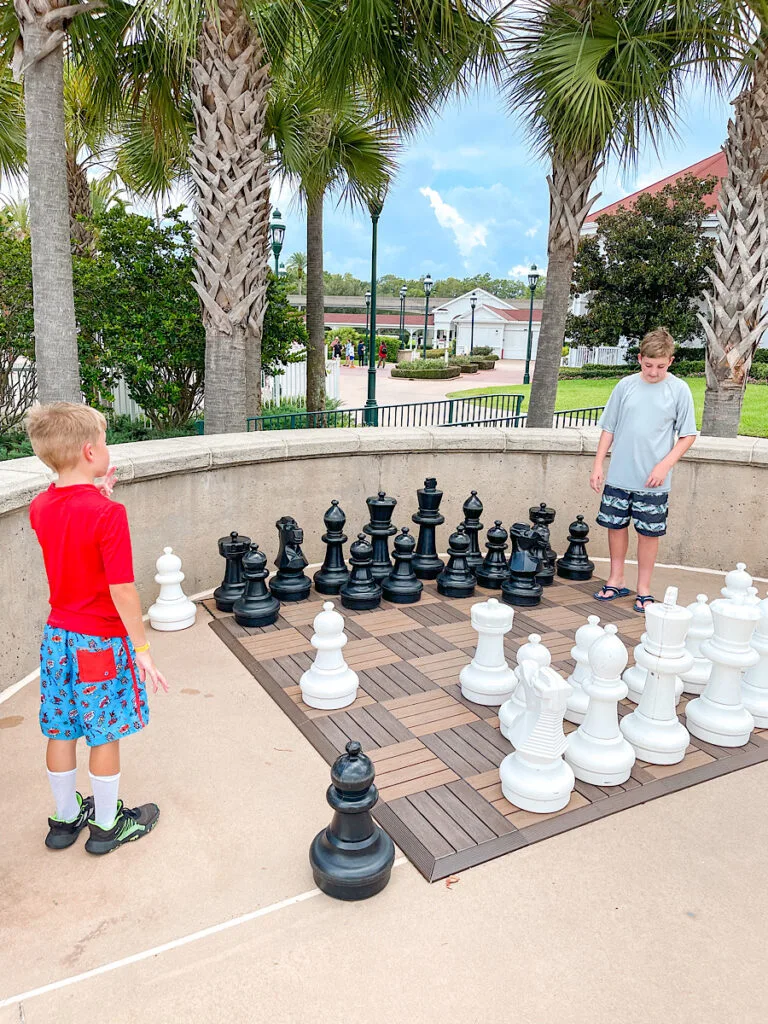 Gasparilla's Patio Activities
Grand Trivia Challenge | 7:00 pm | Monday, Wednesday, Friday
G-Flo. Glow Party | 8:00 pm | Monday, Wednesday, Friday
The Grand Regatta Remote Control Boat Races at Captains Shipyard | 12:00 pm – 2:00 pm | Sunday, Tuesday, Thursday, Saturday
There is also a private beach with lounge chairs and a giant Connect Four game. Just make sure to stay out of the water!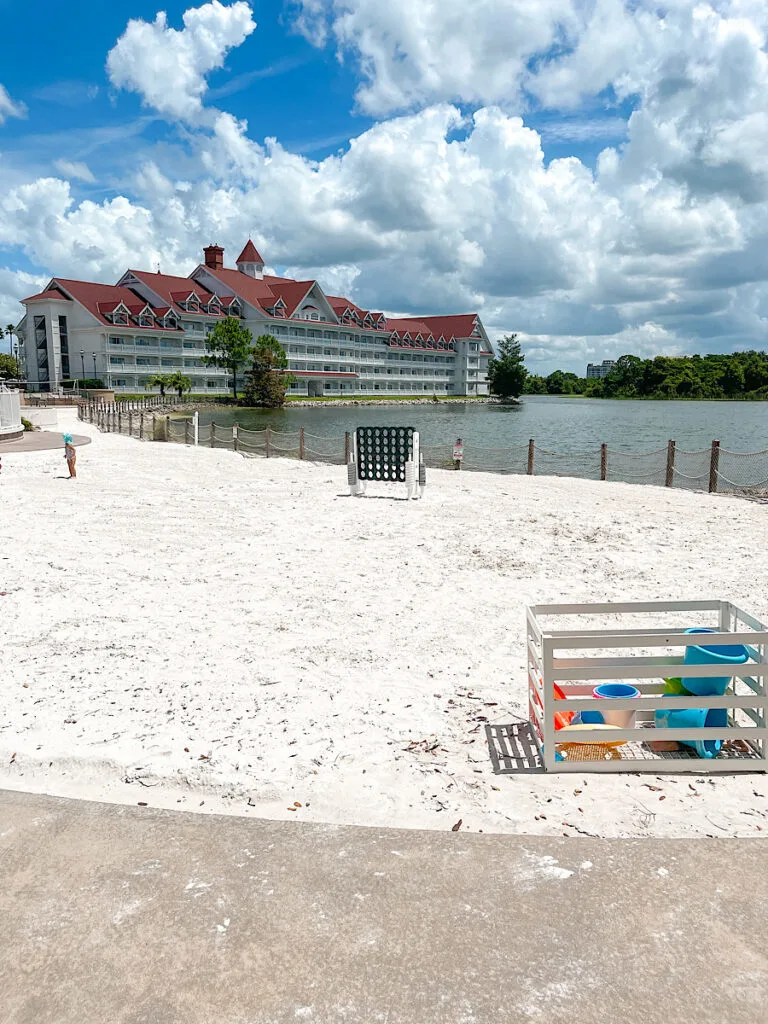 My boys had a lot of fun playing with the giant chess set and we even rented a boat to float around Seven Seas Lagoon!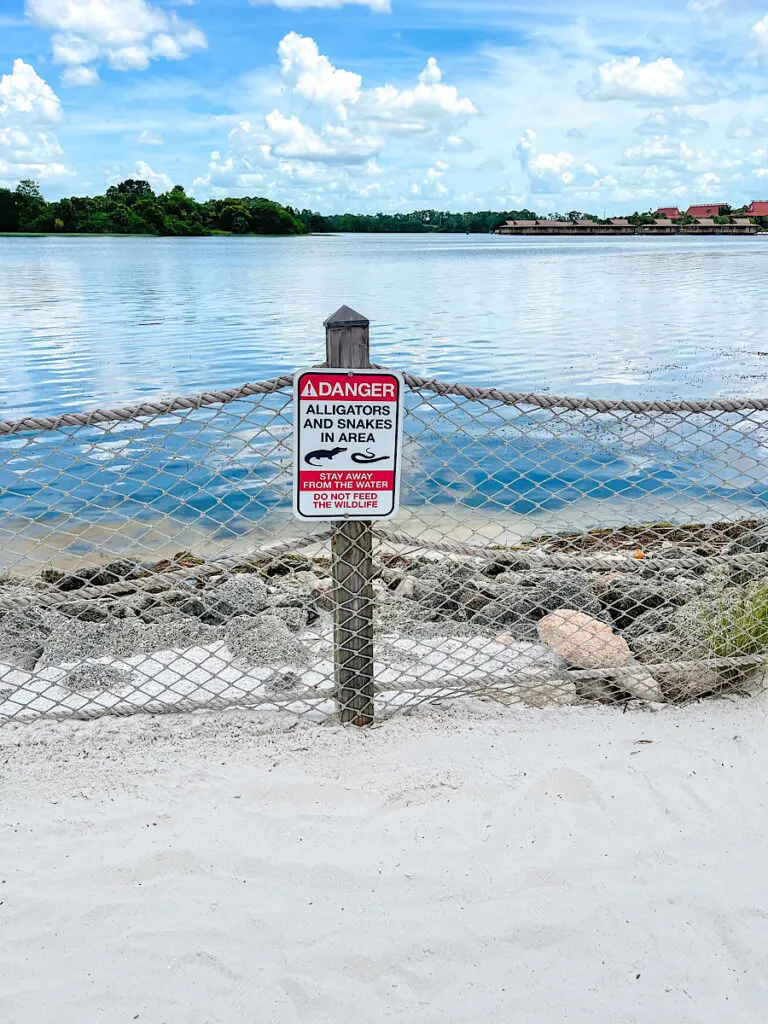 Reason #6 Monorail
The monorail is one of the main reasons I would book the Grand Floridian again. Not only is it convenient to ride to Magic Kingdom, but it is just fun to ride!
Grand Floridian guests can also enjoy free bus transportation to Epcot, Hollywood Studios, Animal Kingdom, and Disney Springs.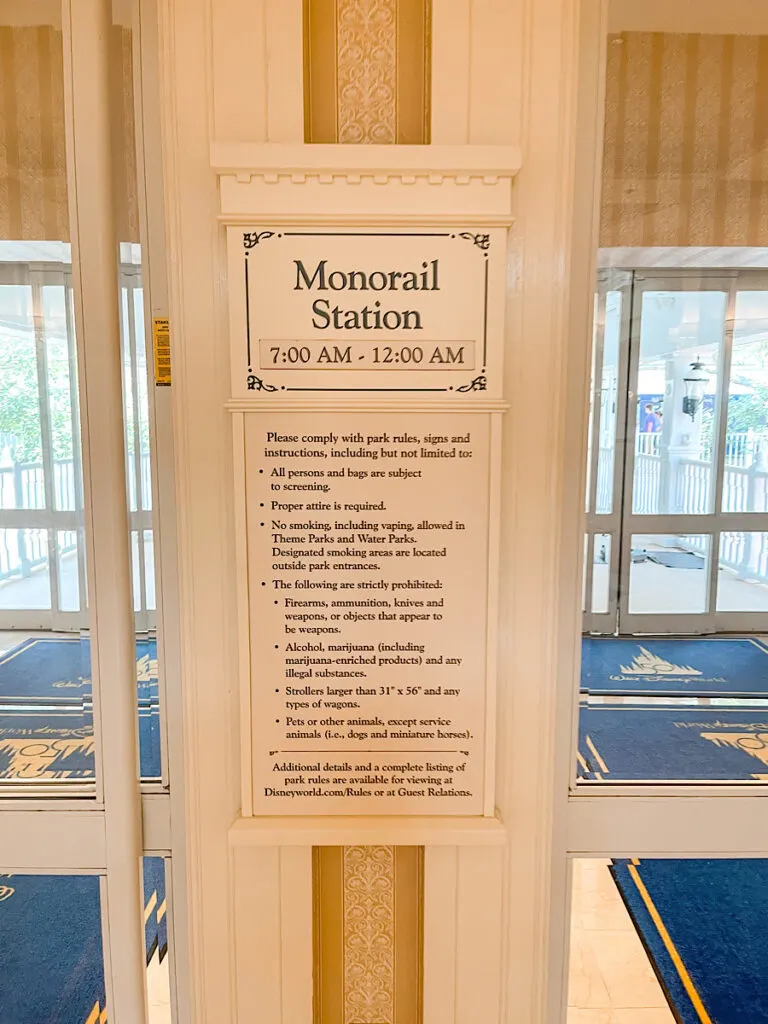 Reason #7 Hotel Grounds
Disney's Grand Floridian is a beautiful property and is inspired by one of my favorite hotels in San Diego, California. The Hotel Del Coronado. The buildings are absolutely beautiful and the landscaping is amazing.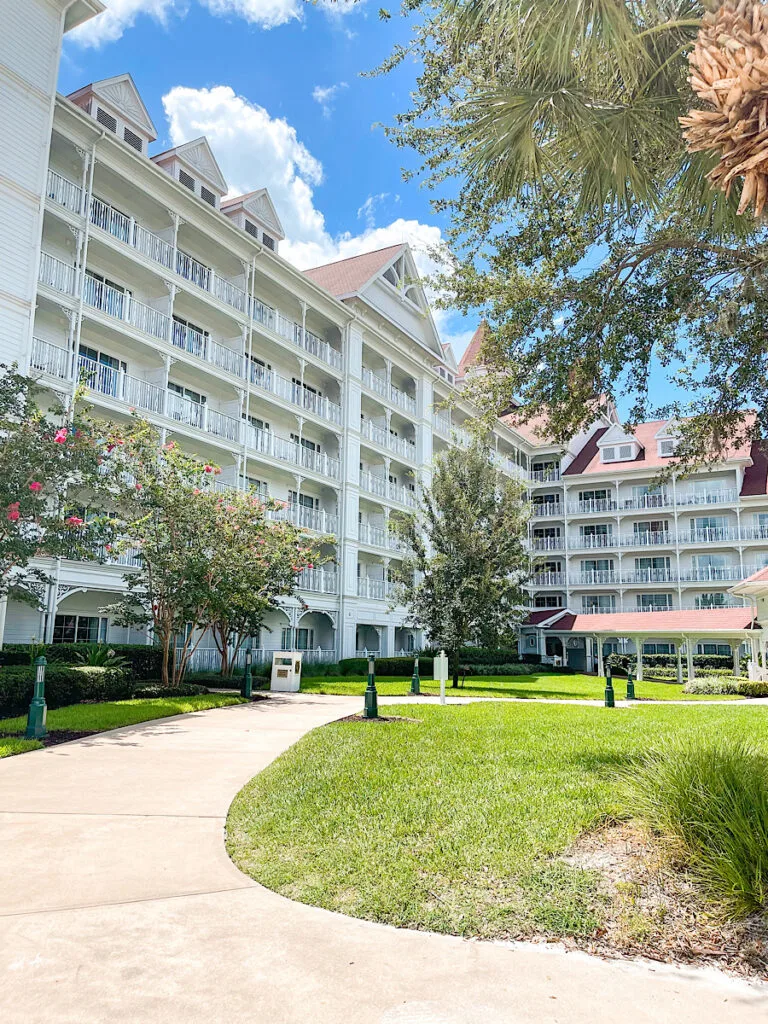 My kids and I took a walk around the grounds and used the walkway to visit Disney's Polynesian Resort and had an amazing view across the lake of the Magic Kingdom.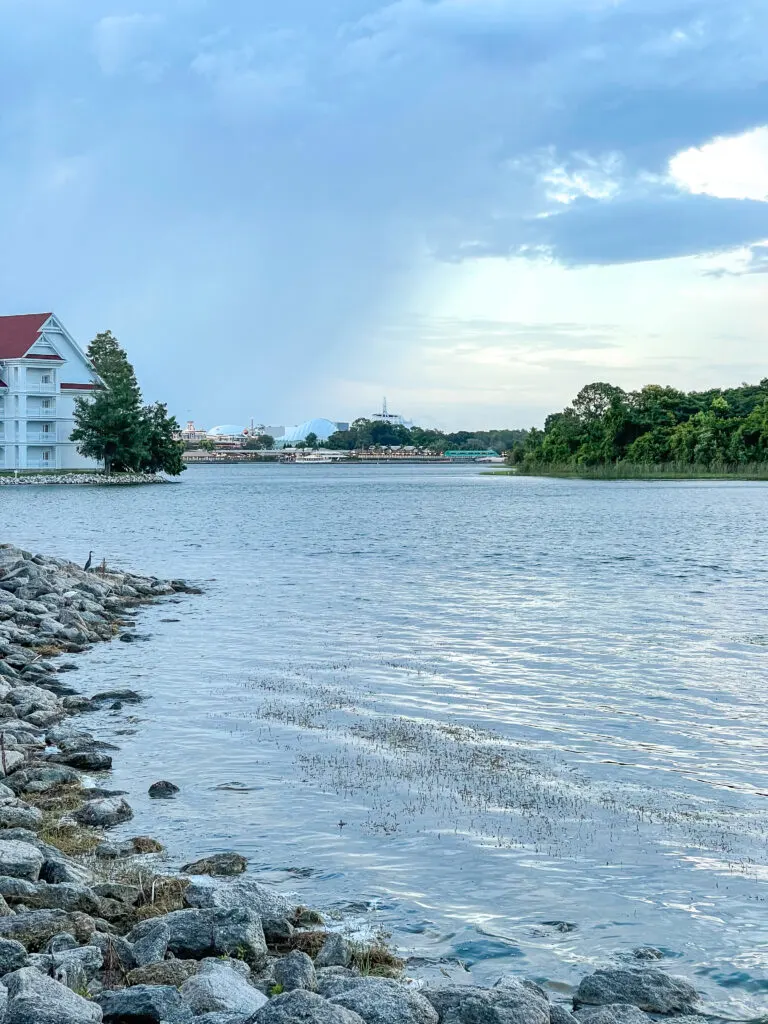 Reason #8 Grand Floridian Main Building
The Main Building at Disney's Grand Floridian Resort is breathtaking! There is a giant chandelier and gorgeous stair cases! Just being in the lobby of this building makes you feel all of the Disney magic.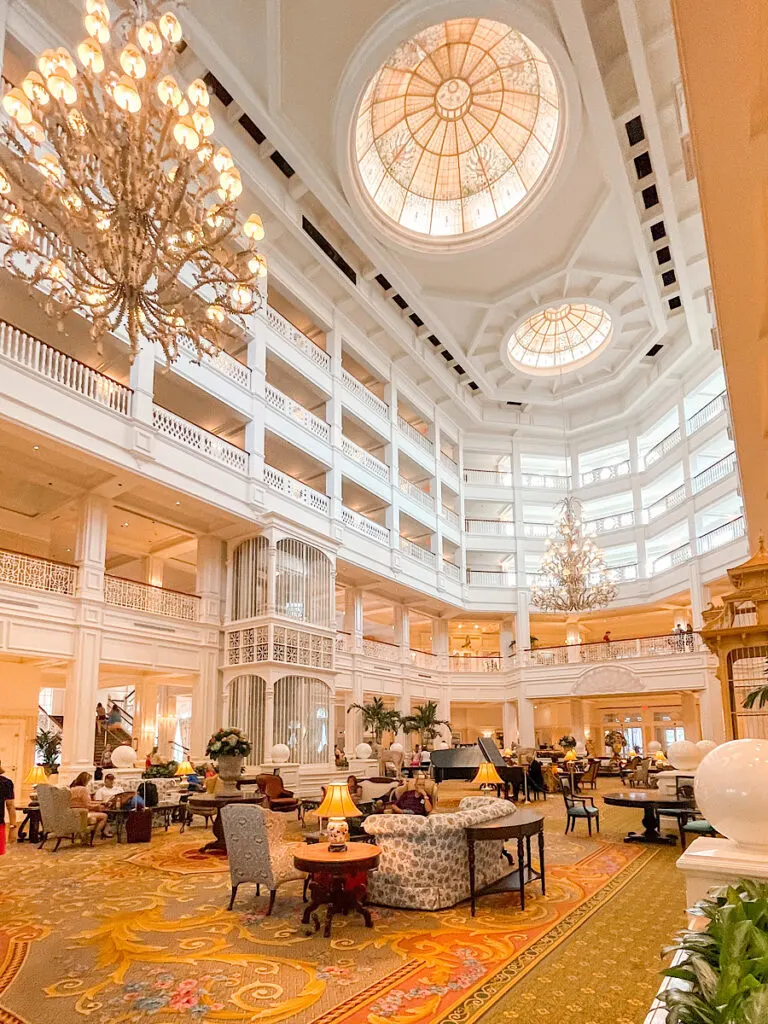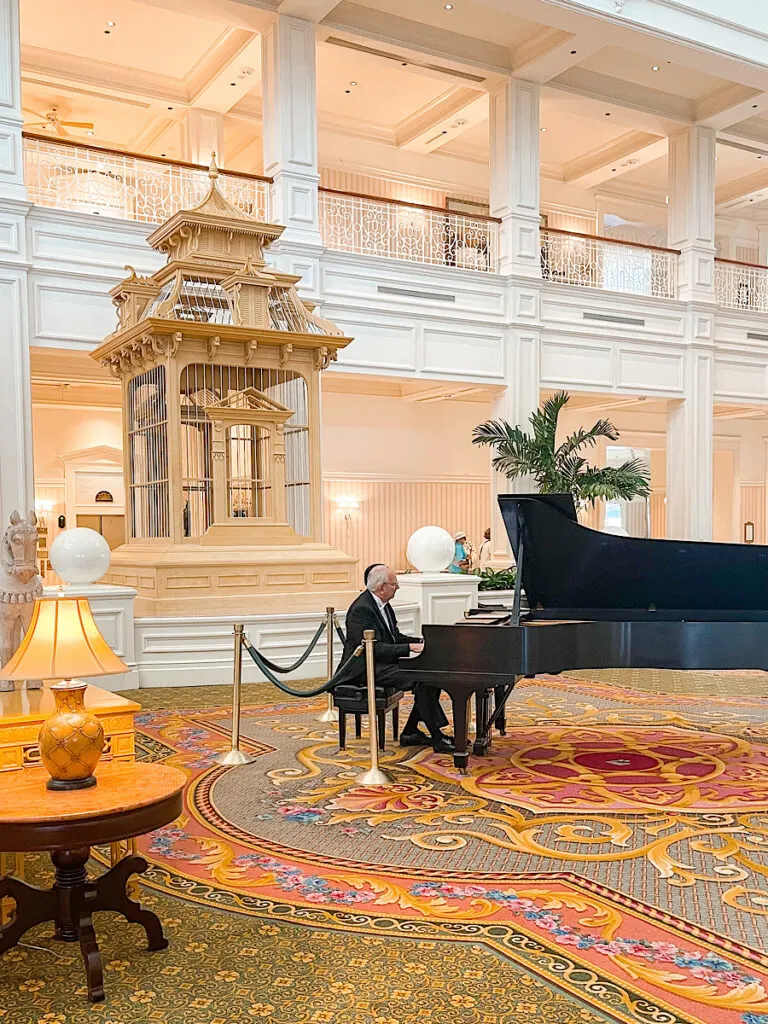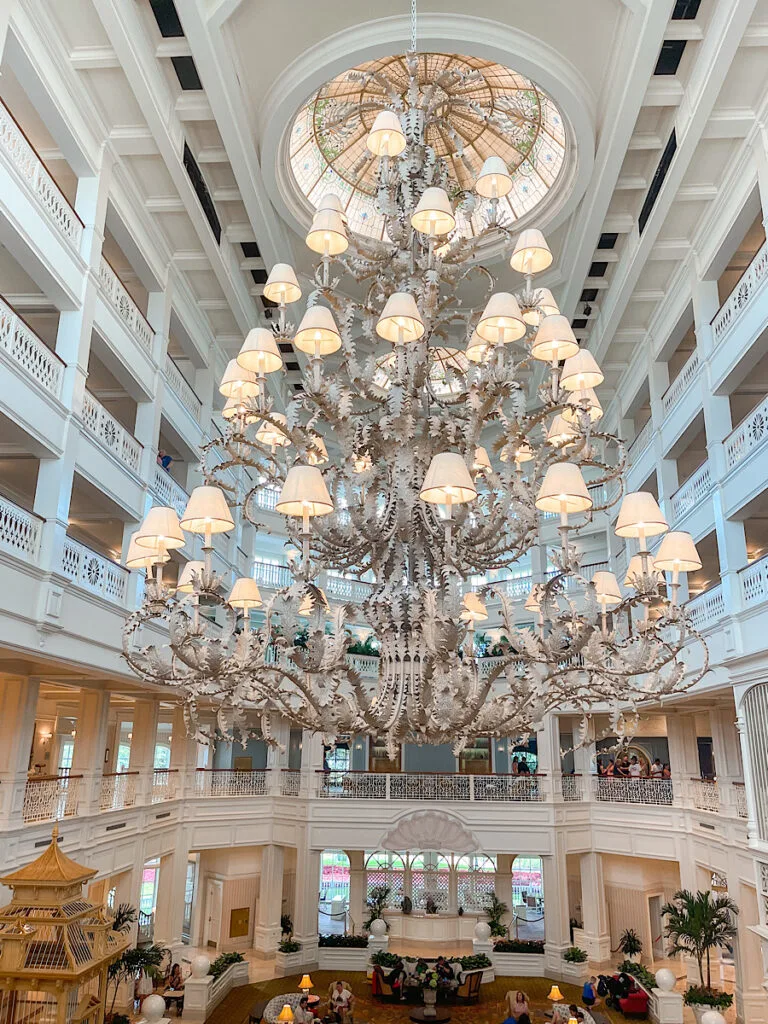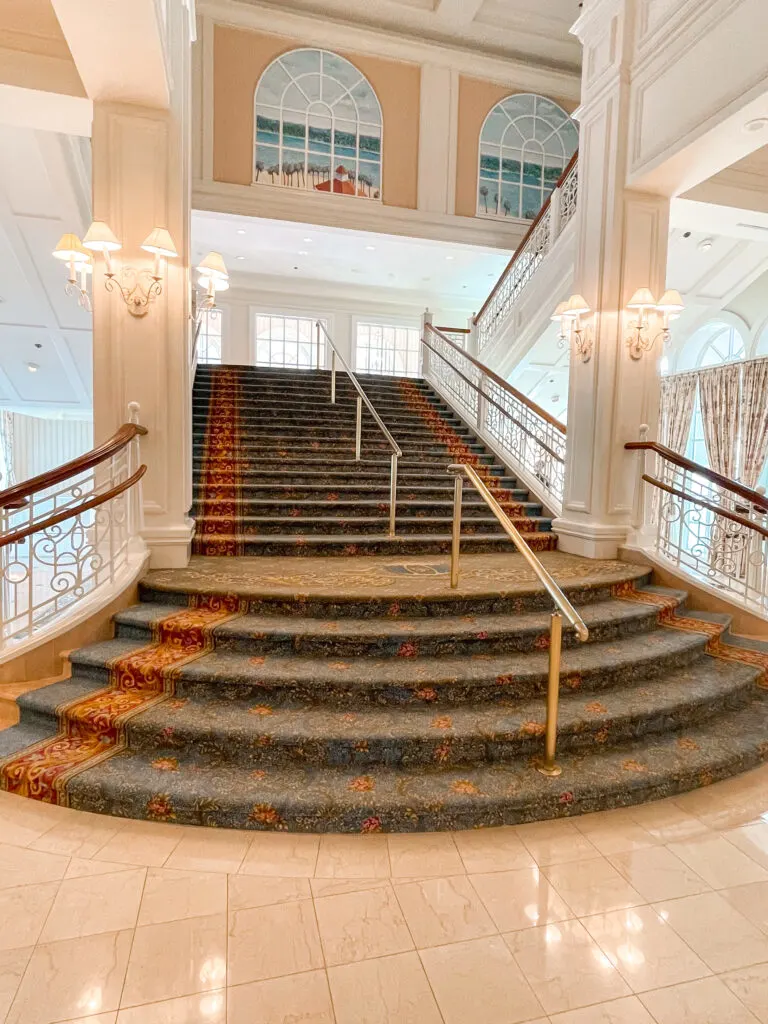 Reason #9 Shopping
The Grand Floridian has some amazing shopping! From high-end stores like Basin White to more casual stores like the Grand Floridian Trading Company, there is something for everyone.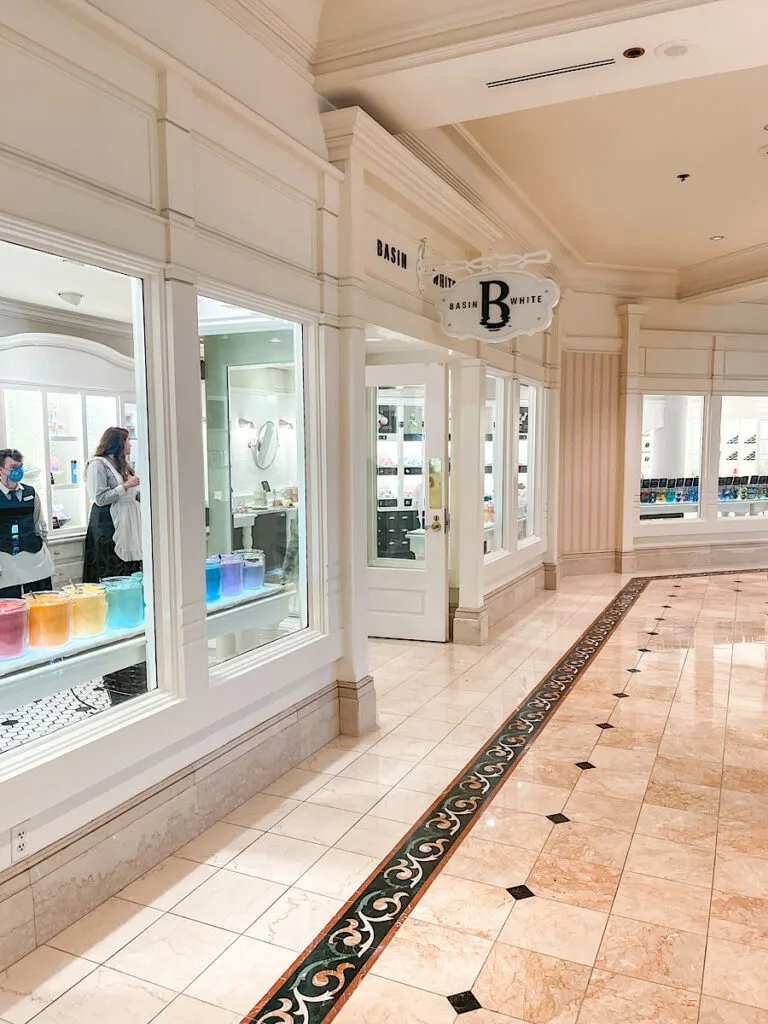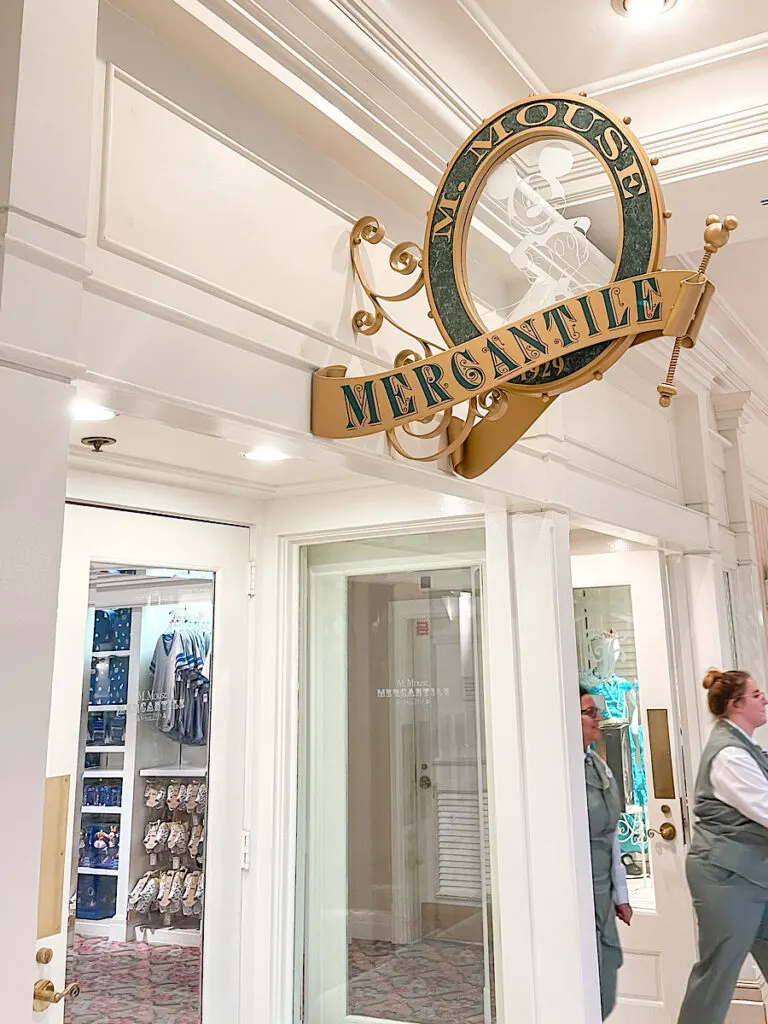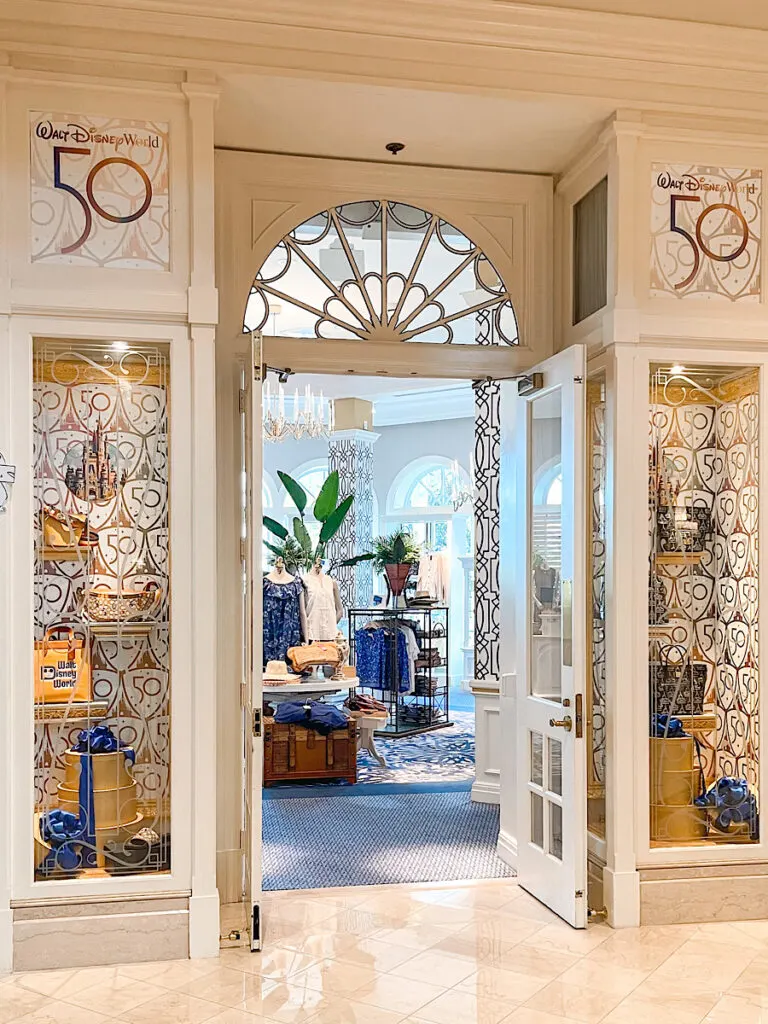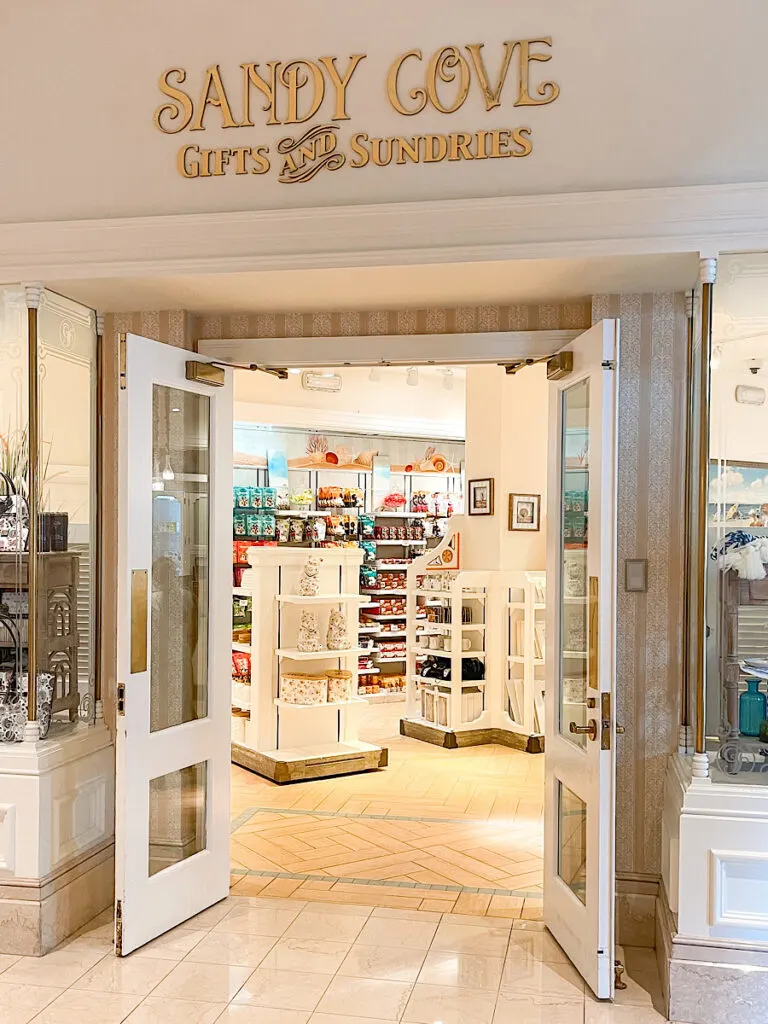 Overall Review of Disney's Grand Floridian Resort
My overall rating of the Grand Floridian would be 9/10. I absolutely LOVED our stay and will definitely be staying again in the future, I've even been considering joining the Disney Vacation Club!
The only reason I did not give it a 10/10 is because of the steep price tag. I definitely understand that you get what you pay for, and nothing beats staying in the magic, but during some times of the year, the price for a stay at Grand Floridian can be astronomical.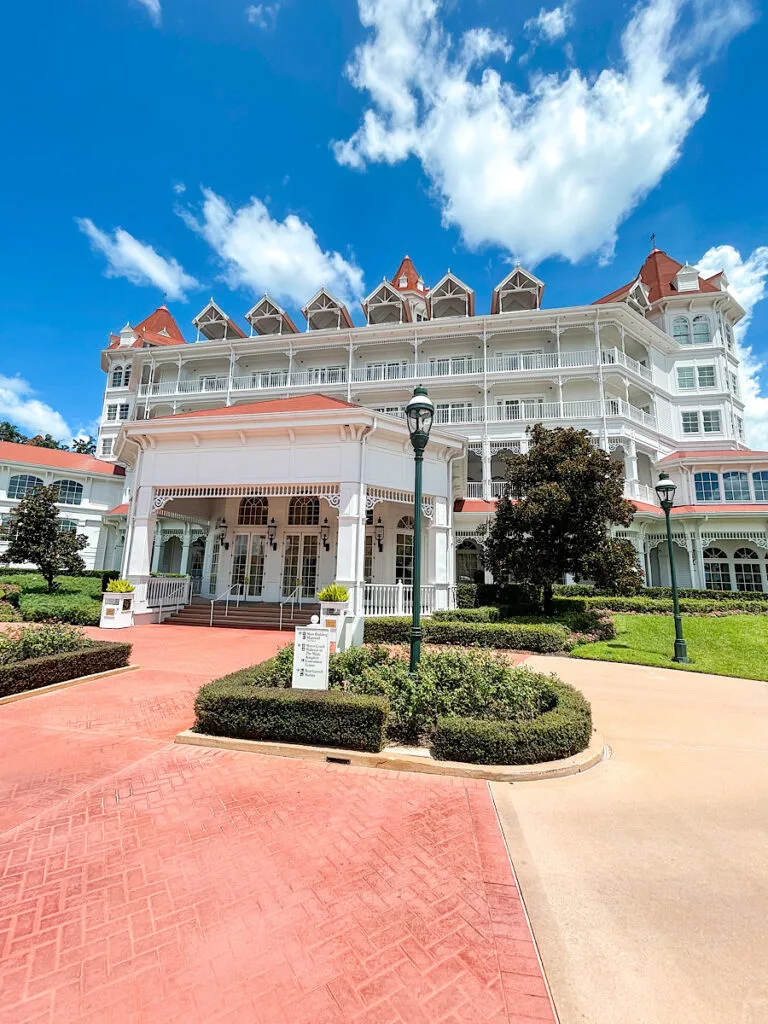 Recap of Reasons to Stay at Disney's Grand Floridian
1. The location is unbeatable – right on Disney World property and close to the Magic Kingdom.
2. The Grand Floridian Resort is a deluxe hotel with all the amenities you would expect – including a spa, restaurants, and shops.
3. The rooms are spacious and luxurious, with plenty of amenities like a refrigerator and coffee maker.
4. There are several pools onsite, including a kids' pool and a water slide.
5. You can enjoy views of Cinderella's Castle from the resort grounds.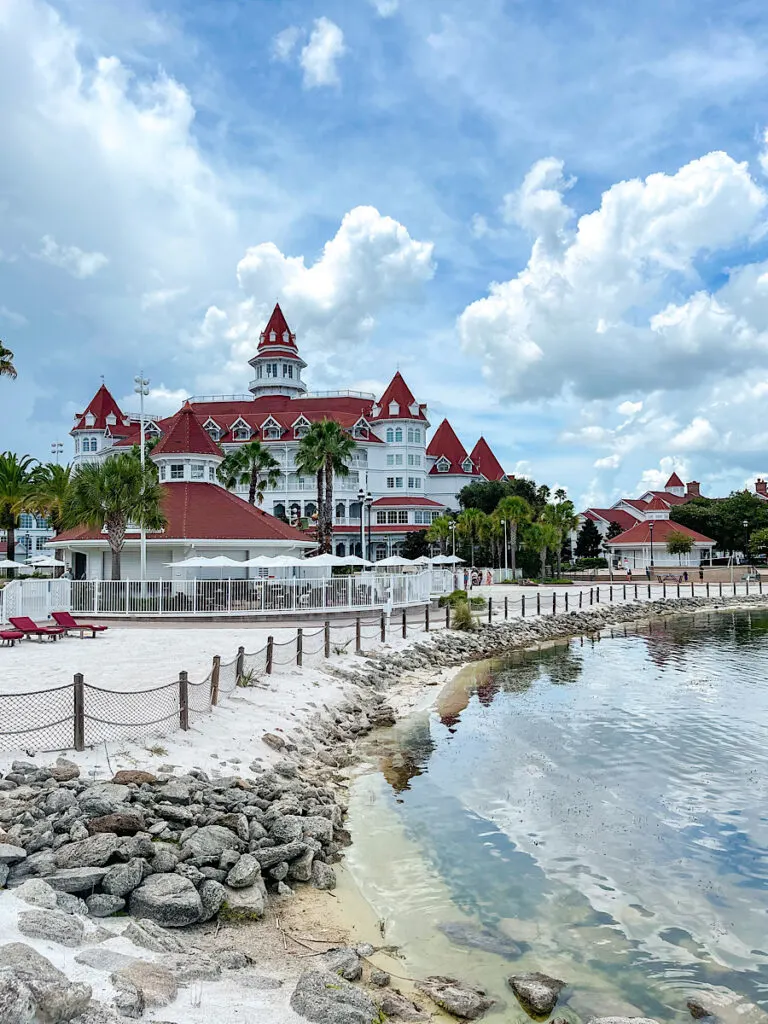 6. Disney's Grand Floridian Resort offers character dining experiences with popular Disney characters like Mickey Mouse and Cinderella.
7. The resort has its own monorail station, making it easy to get around Disney World without having to drive.
8. There are plenty of activities for kids at the Grand Floridian Resort, from arts and crafts to swimming and more.
9. The Grand Floridian Resort is one of the most expensive resorts on Disney World property, but it's also one of the most luxurious – making it a great choice for those looking for a special vacation experience.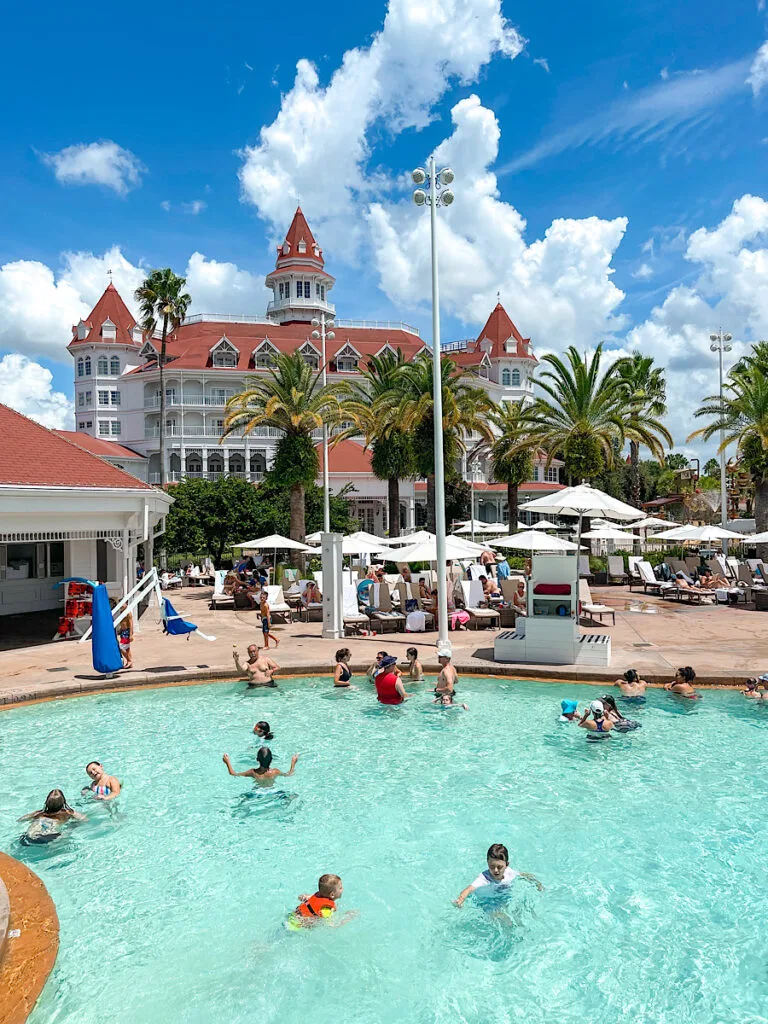 What Do You Think?
Have you stayed at Disney's Grand Floridian Resort? What do you think? Would you stay here? Let us know in the comments!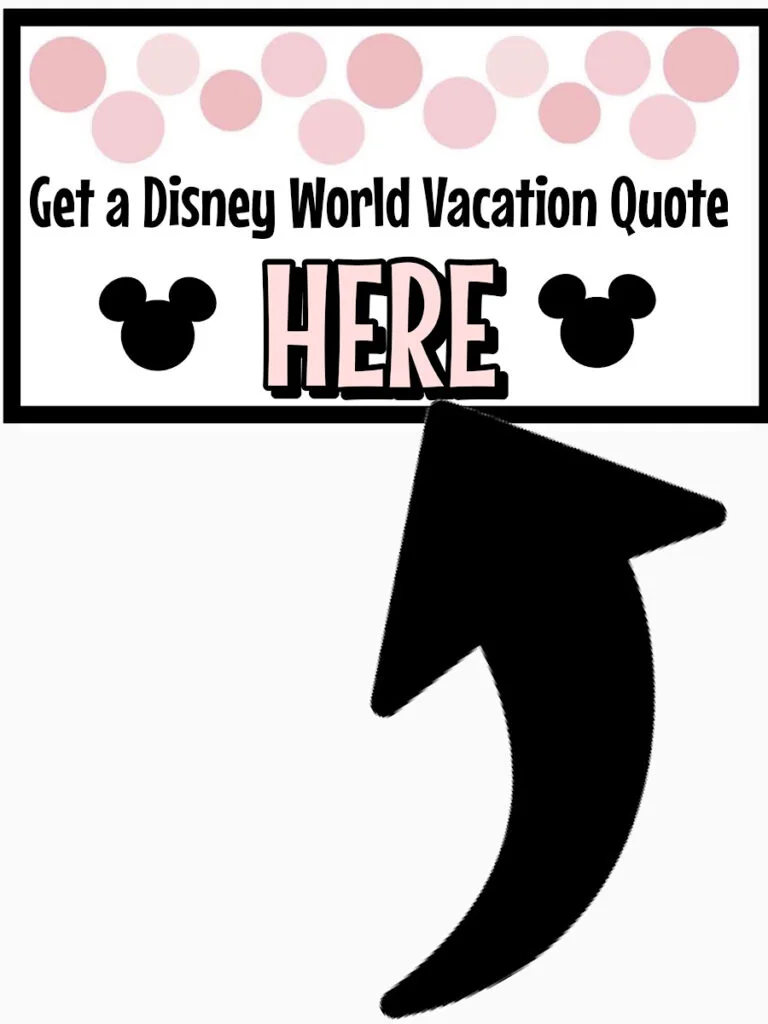 Pin for later: