Pineapple cupcakes filled with sweet Dole Pineapple and topped with fluffy pineapple buttercream frosting. Dole Whip Cupcakes are a tribute to Dole Whip Soft-Serve available at Disneyland and Disney World.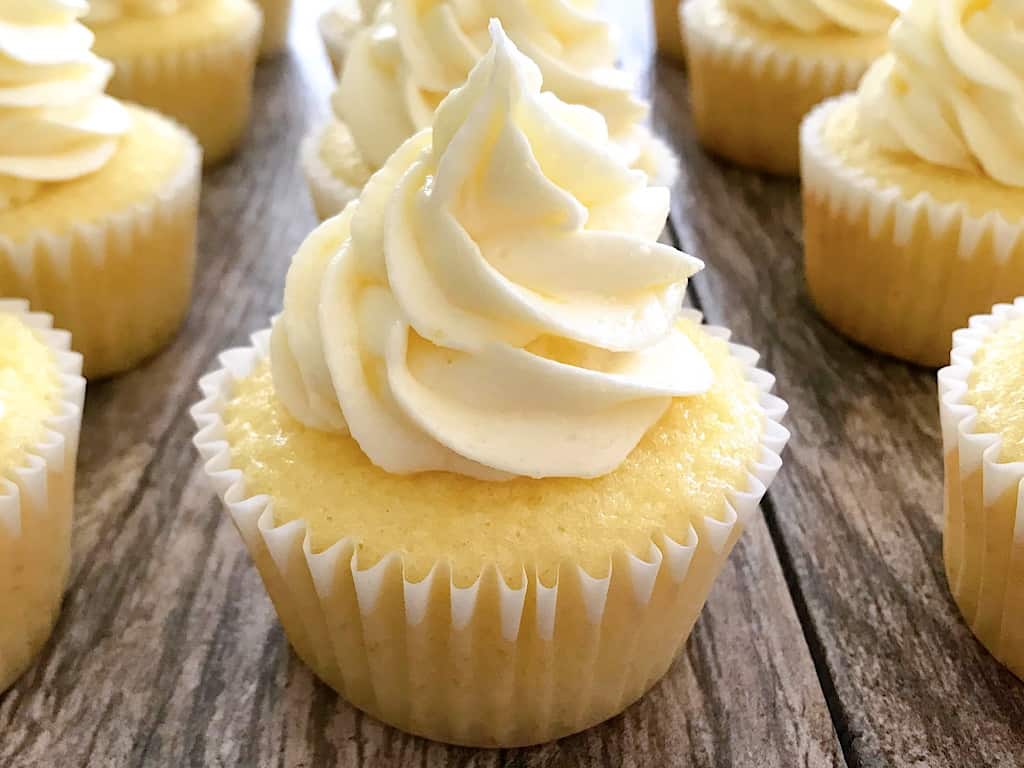 This post may contain affiliate links. When you click on these links, I get a small percentage back at no cost to you! For more information see my disclosure policy.
Below you will find tips, tricks and helpful hints for making this recipe including step by step instructions with pictures. If you would like to go directly to the recipe, scroll down to the recipe card.
If you've been to Disneyland or Walt Disney World, you have probably heard of Dole Whip. If you haven't, I'm so sorry. Dole Whip is my all-time FAVORITE Disney treat!
Pineapple Dole Whip is a creamy, dairy-free, soft serve pineapple dessert that is available at both the Disneyland Resort as well as Walt Disney World. It is a classic Disney treat!
A few years ago, ran a neighborhood cupcake business and I wanted to turn Pineapple Dole Whip into a cupcake. And it was a success!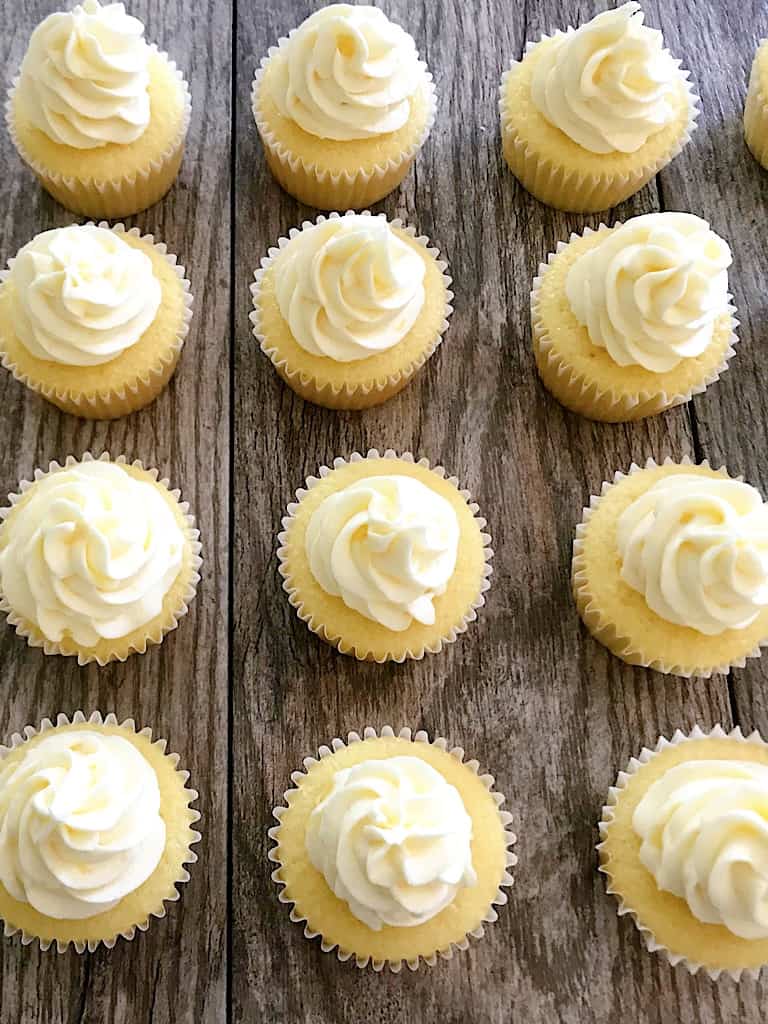 Not only are these cupcakes delicious, they were my top selling flavor! My neighbors and friends loved them.
Find out how to make your own Dole Whip Soft Serve here!
The cake portion of this treat is pineapple flavored and stuffed with an over the top pineapple filling. On top, you will find a creamy pineapple buttercream frosting.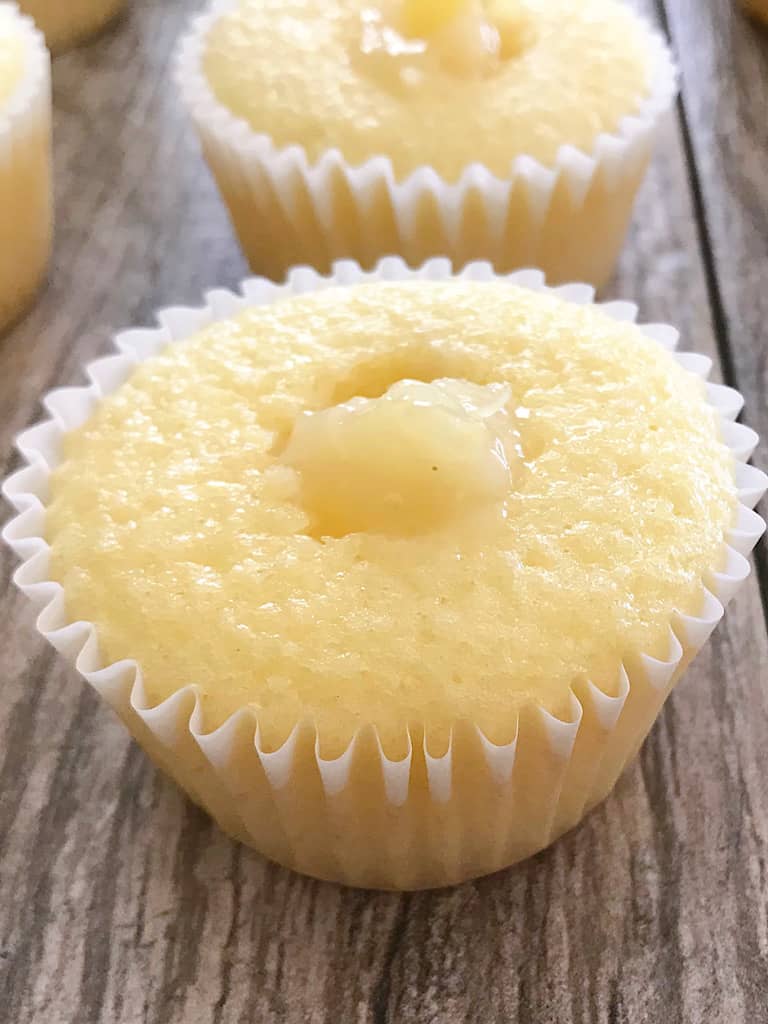 Make sure you use a piping bag and star tip so that the frosting will look just like the Dole Whip sold at the parks!
By the way, if you are a big fan of Disney snacks and treats like me, be sure to check out my entire collection of make-at-home Disney Recipes here!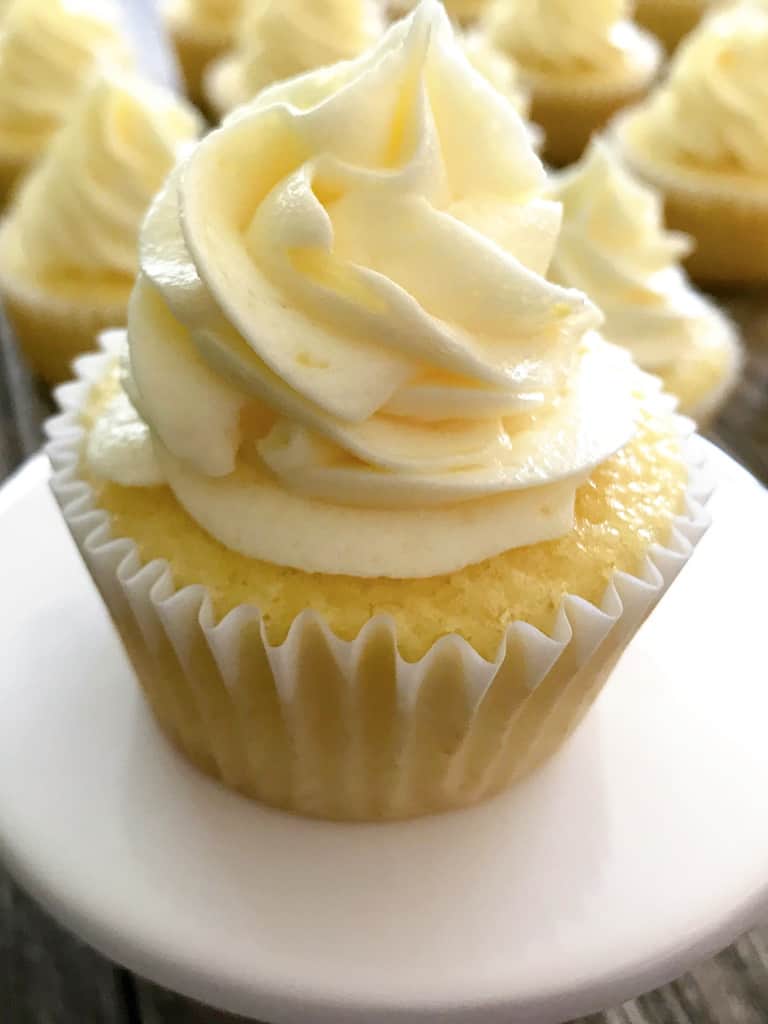 Ingredients for Dole Whip Cupcakes
Below is a list of ingredients you will need to make each layer of these delicious Dole Whip Cupcakes.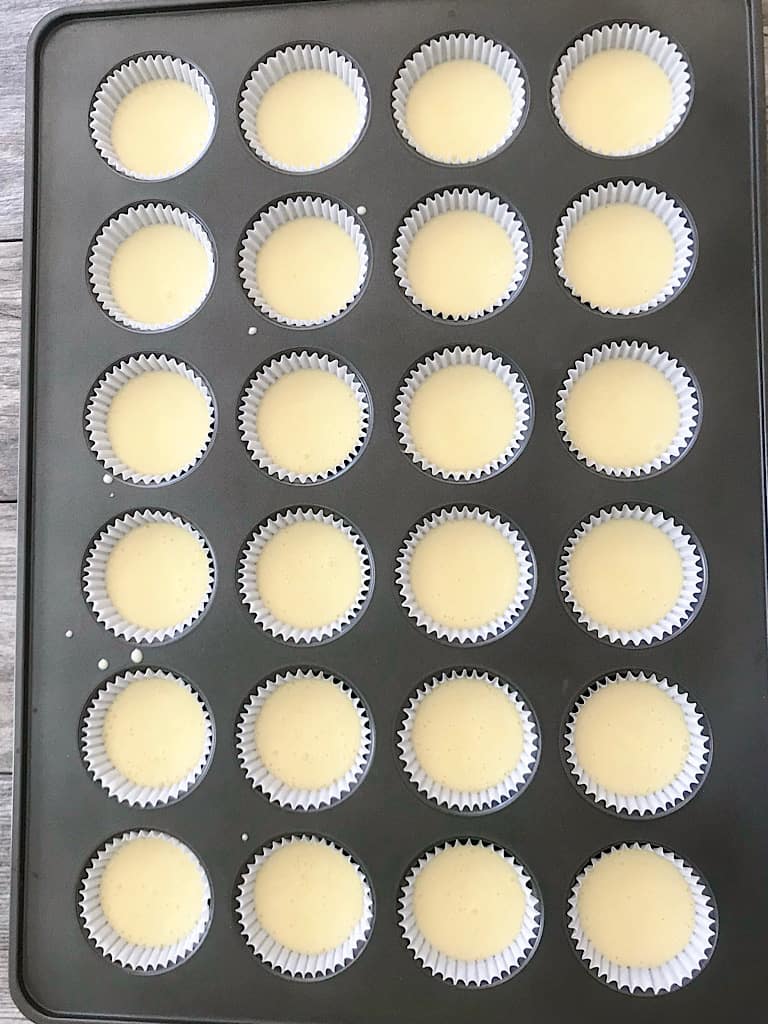 Pineapple Cupcakes
Pineapple Flavored Jello– This jello is used to flavor the cupcakes. I have been able to easily find it at my local grocery store, Walmart, and here on Amazon.
Butter – for this recipe, I like to use unsalted butter. Melted butter is added to the cake mix in place of oil.
Eggs – You will use one more egg in this recipe than what is called for on the back of the cake mix box. Use large eggs.
Pineapple Juice – Use any brand of pineapple juice that you want. My favorite brand is DOLE.
Milk – Instead of water that is called for on the cake mix box, you will be using milk.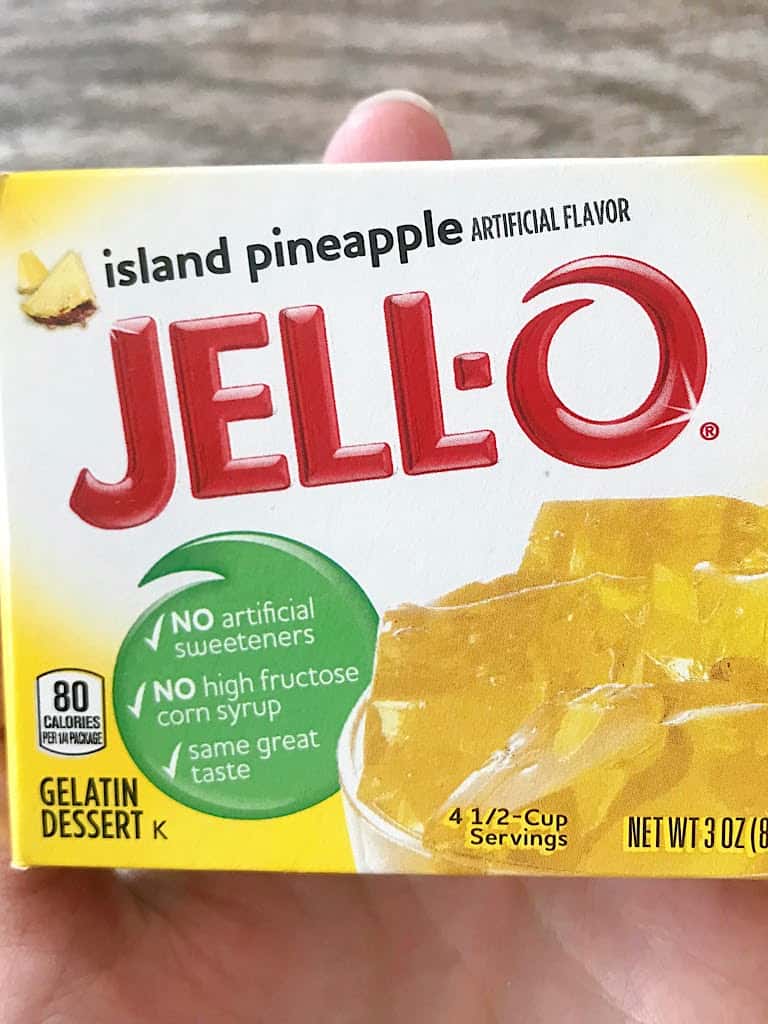 Pineapple Filling
Crushed Pineapple
Sugar
Corn Starch
Butter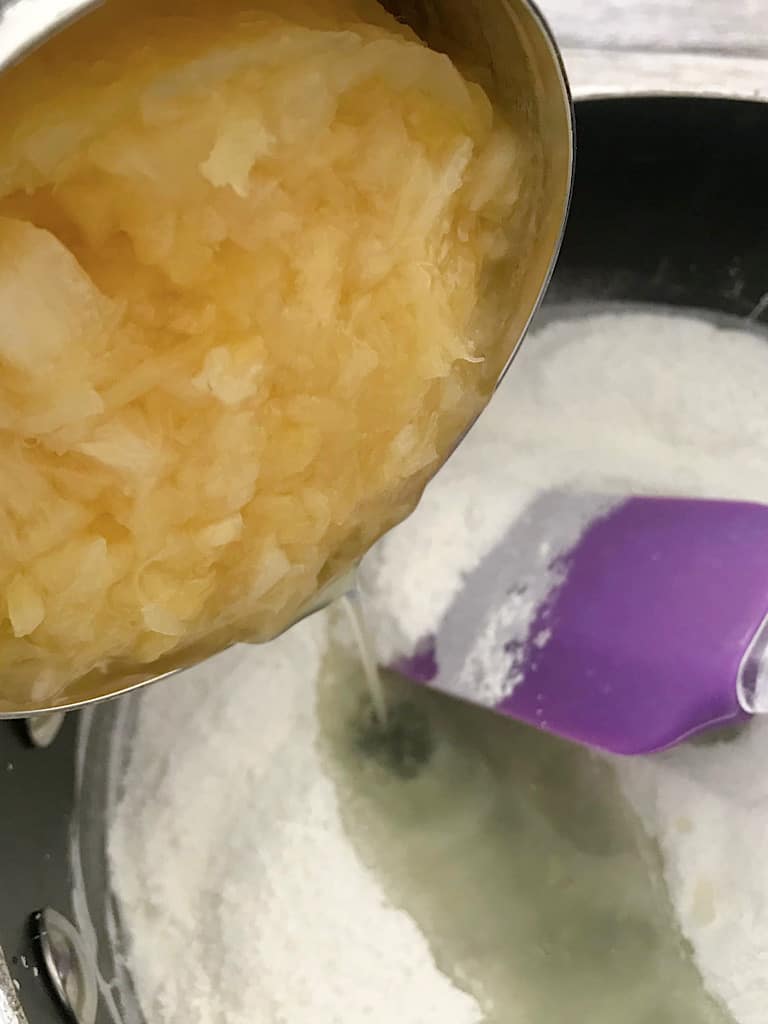 Pineapple Buttercream
Butter
Powdered Sugar
Vanilla Extract
Pineapple Jello Mix
Pineapple Filling
Milk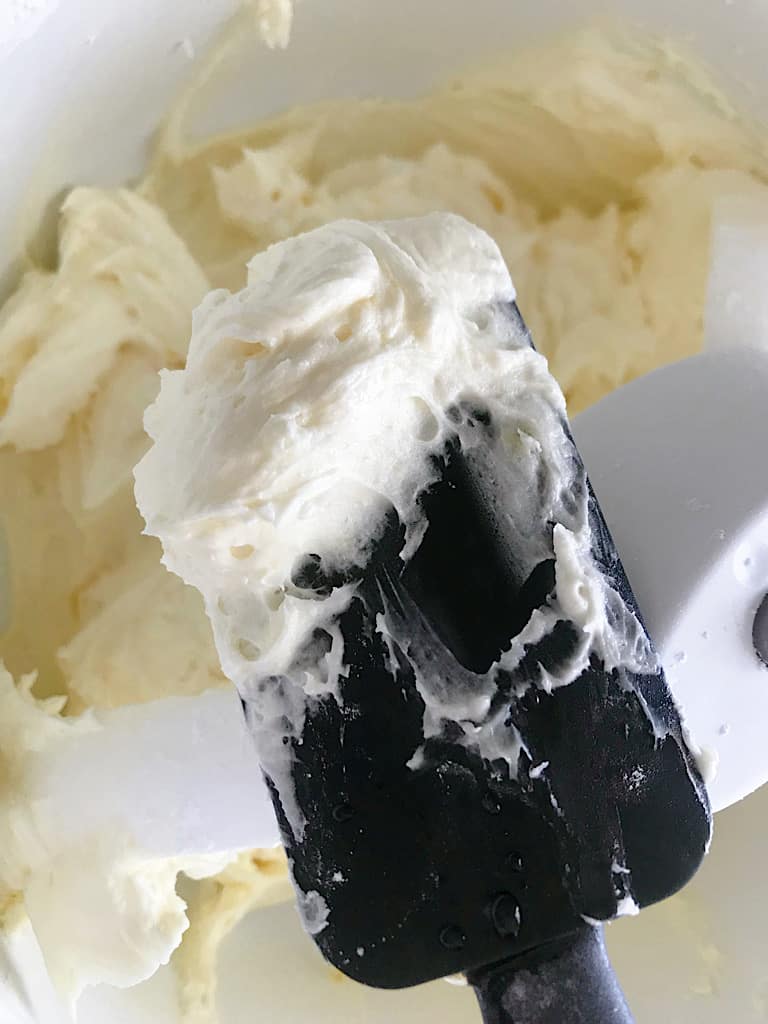 Helpful Kitchen Tools
How to Make Dole Whip Cupcakes
Now that you have assembled all of the ingredients to make the cupcakes, it's time to make each component, and put them together!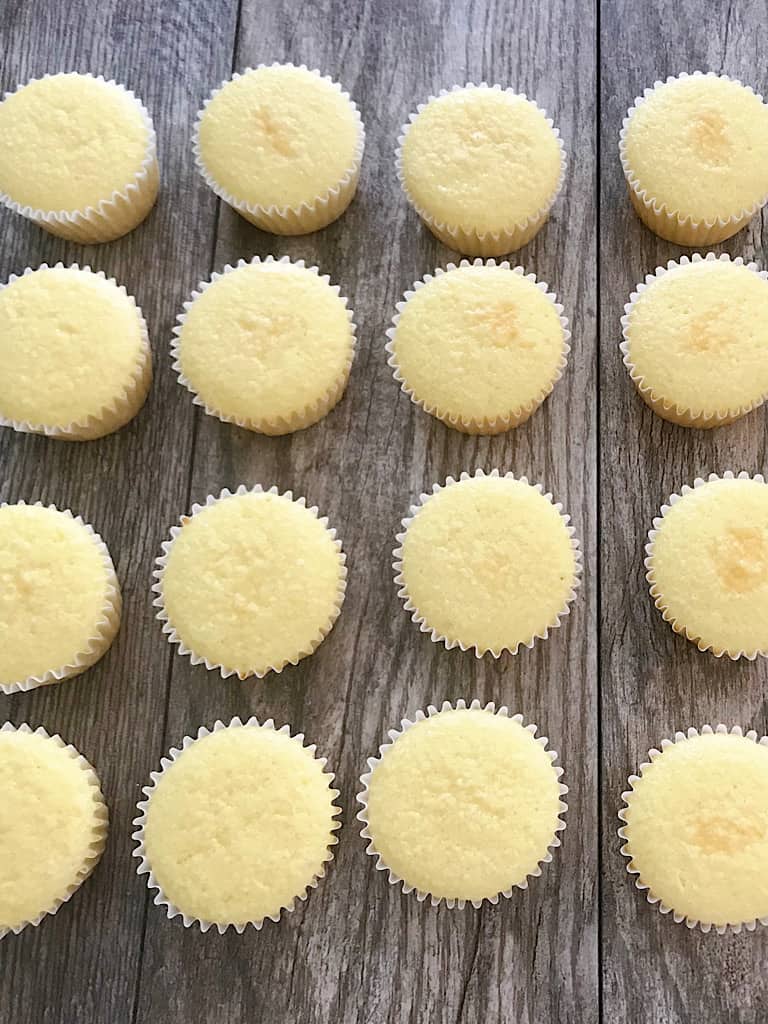 Pineapple Cupcakes
Add the cake mix, pineapple Jello, butter, eggs, pineapple juice and milk to the bowl of a stand mixer or use a mixing bowl and hand mixer. Beat until mixed together.
Bake the cupcakes at 325 degrees for 13-18 minutes until a toothpick inserted comes out clean.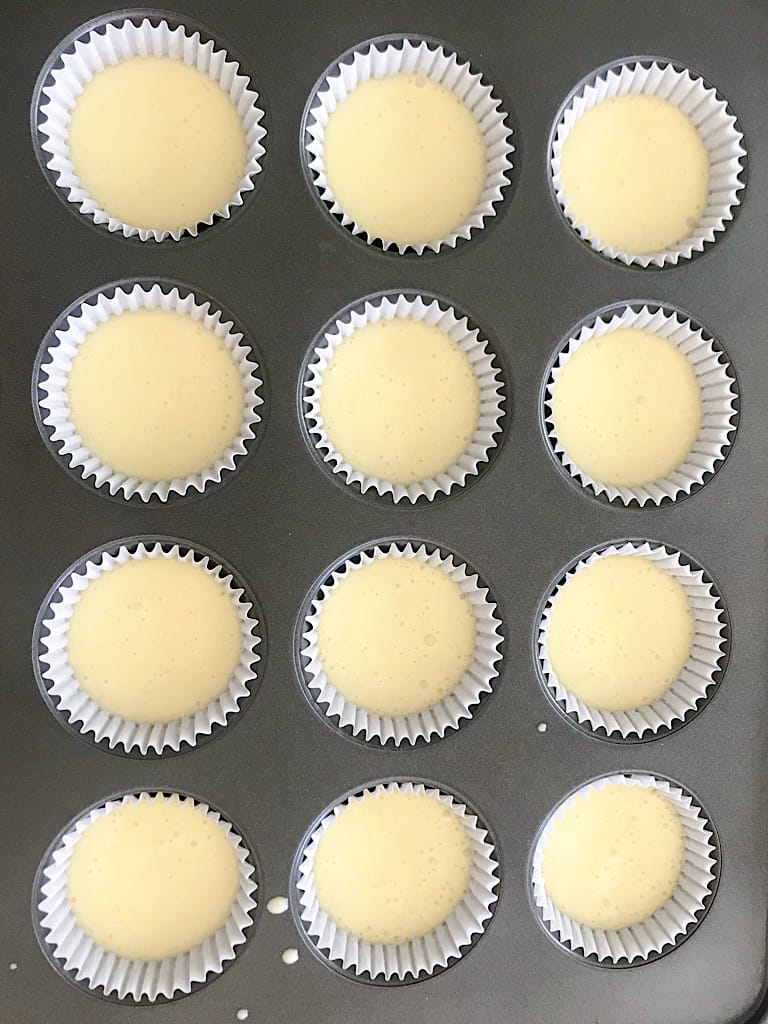 Pineapple Filling
Add the crushed pineapple, sugar, and corn starch to a saucepan.
Cook over medium heat, stirring constantly, until boiling.
Reduce the heat and simmer, while continuing to stir, for 5 minutes.
Remove the pineapple filling from the heat, stir in the butter and allow to cool. Reserve 1/4 cup of filling, to add to the frosting.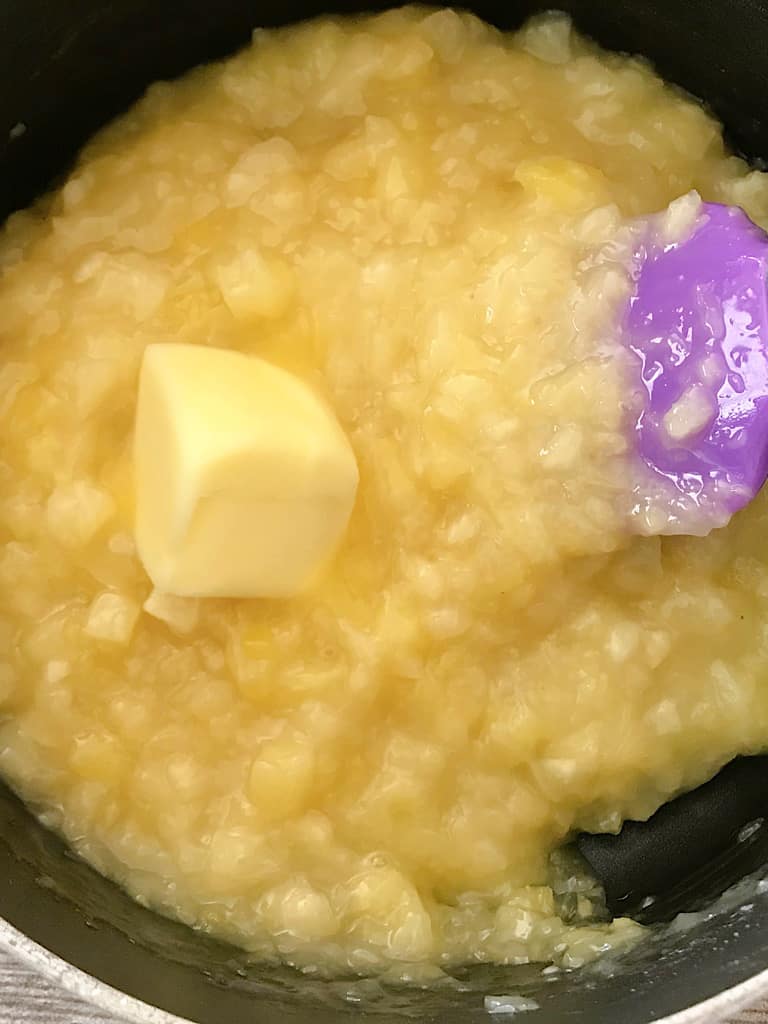 Pineapple Buttercream Frosting
Place the softened butter in the bowl of a stand mixer with the paddle attachment.
Whip the butter until light and fluffy.
Mix in the vanilla extract, Jello mix, and reserved pineapple filling.
Add the powdered sugar 1 cup at a time, mixing in between.
Pour in the milk, one tablespoon at a time, until the desired consistency is reached.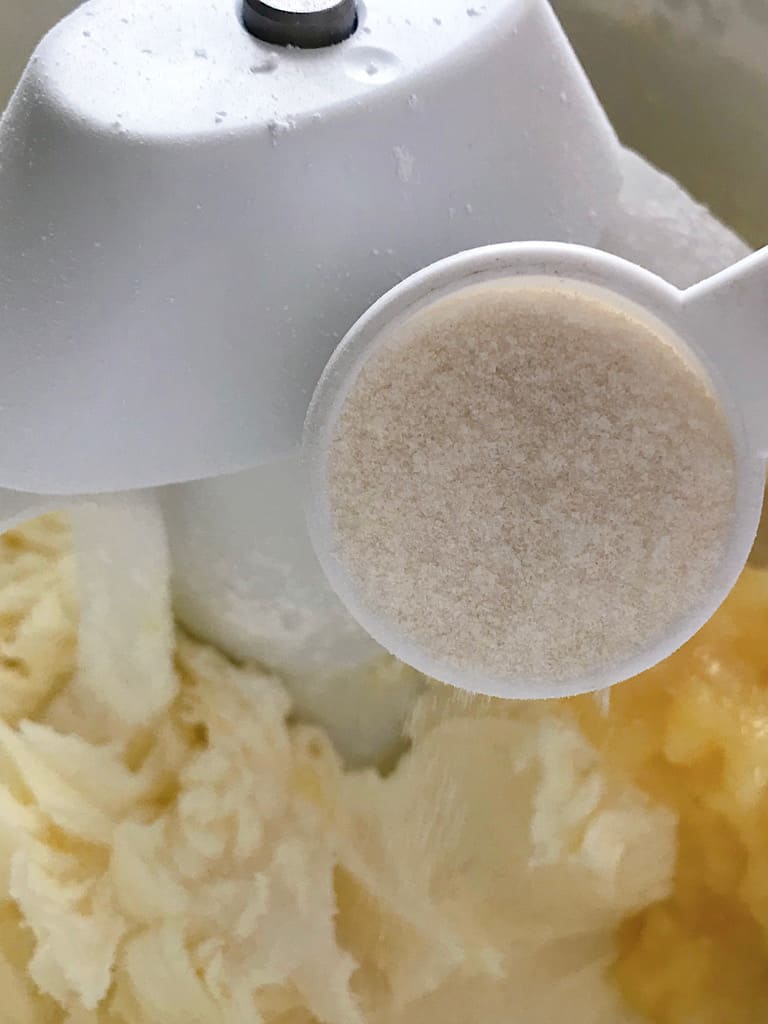 Cupcake Assembly
To assemble the cupcakes, use a cupcake corer or a knife to remove the center of the each cupcake.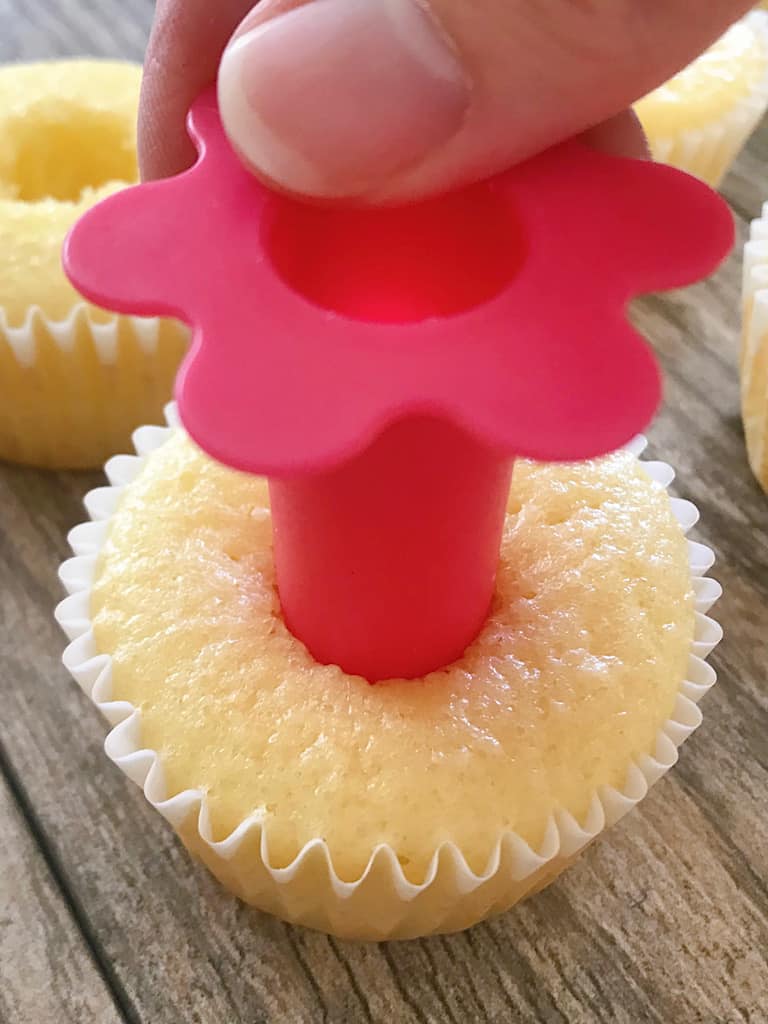 Add the pineapple filling to a piping bag and snip off the end.
Pipe the filing into the middle of each cupcake.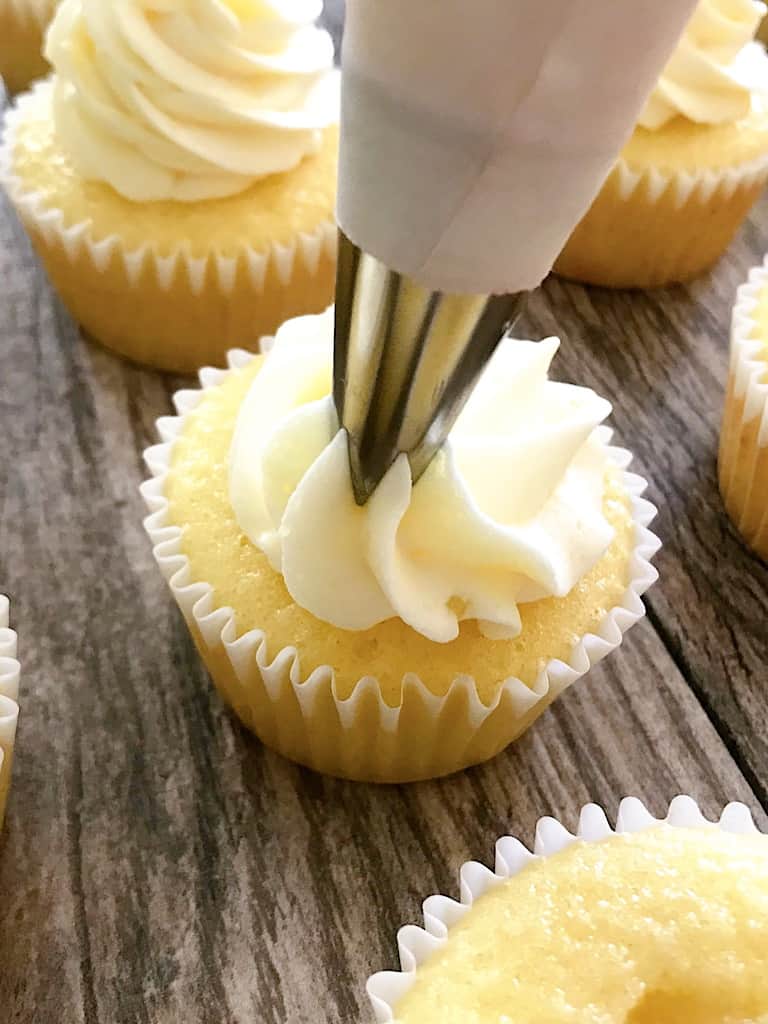 I hope you enjoy these Dole Whip Cupcakes whenever you are craving a yummy Disney treat!
More Disney Recipes: