If you're looking for a quick and easy dessert or breakfast, look no further than Cake Mix Banana Bread! With just a few simple ingredients, this easy banana bread recipe is both delicious and convenient. The result is a moist and flavorful Banana Bread that everyone will love. Give it a try and enjoy the delicious taste of homemade banana bread in no time!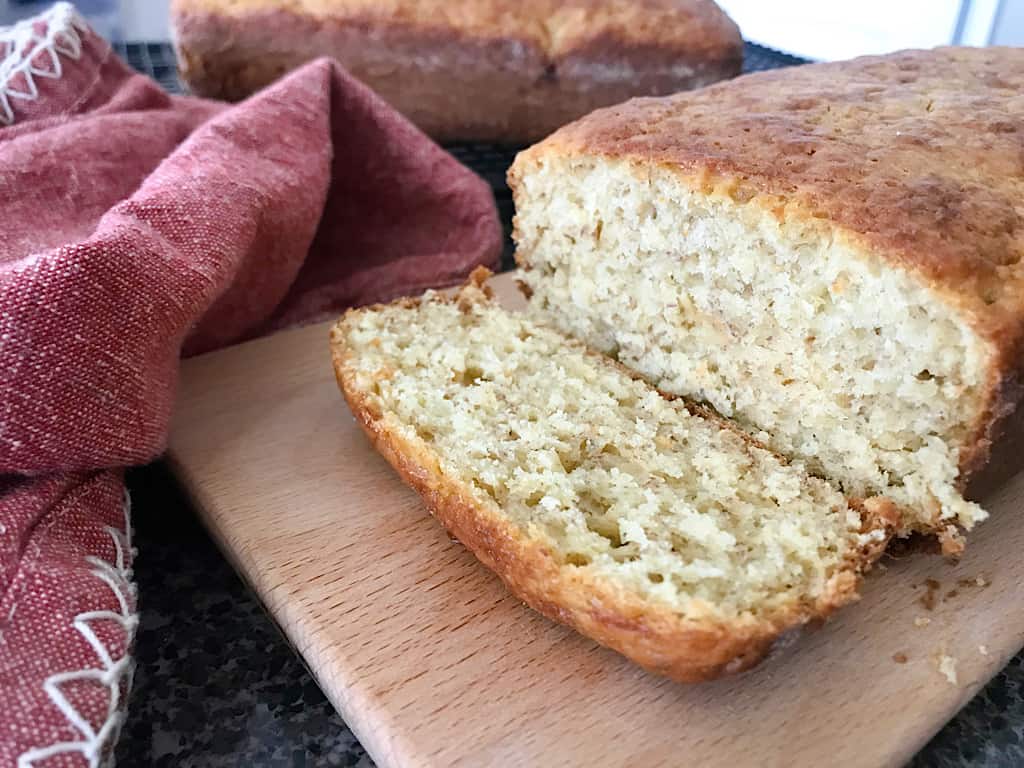 This post may contain affiliate links. When you click on these links, I get a small percentage back at no cost to you! For more information see my disclosure policy.
Below you will find tips, tricks and helpful hints for making this recipe including step by step instructions with pictures. If you would like to go directly to the recipe, scroll down to the recipe card or tap "Jump to Recipe" at the top of the page.
Why You'll Love This Cake Mix Banana Bread Recipe
There is nothing like eating a warm slice of freshly baked banana bread just out of the oven as a delicious treat. This quick bread is perfect for busy mornings or as an afternoon snack.
Plus, it's an easy way to use up those overripe bananas that might otherwise go to waste. With just a few simple ingredients and one box of cake mix, you can whip up a tasty treat in no time at all.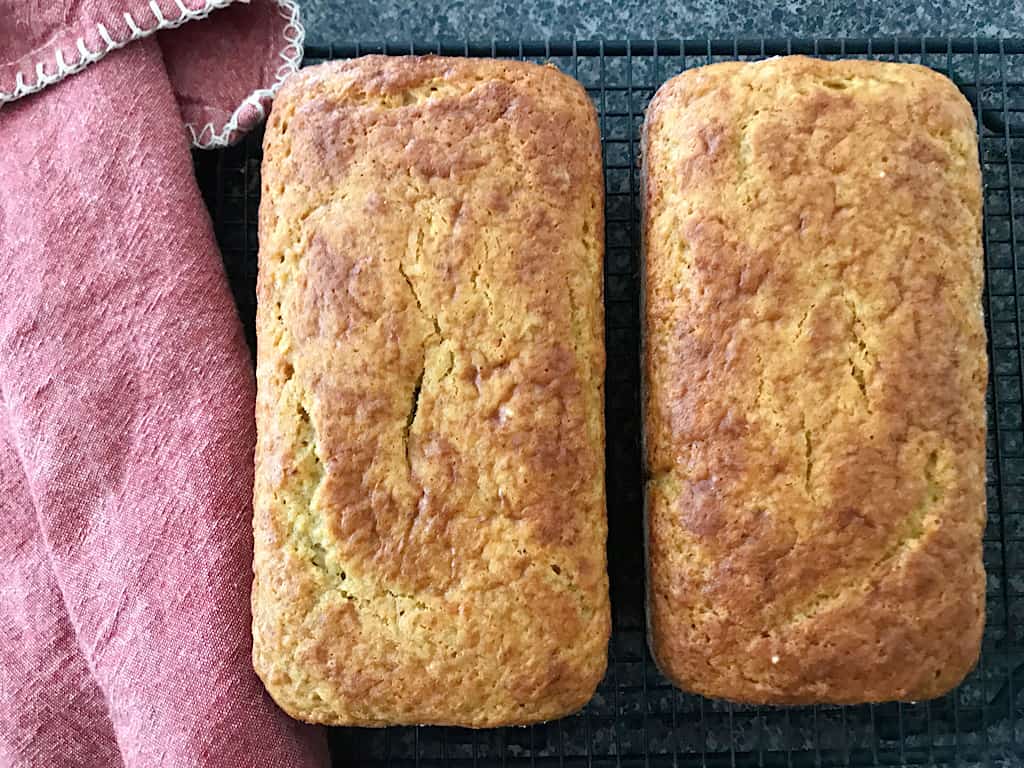 Why Use a Cake Mix for Banana Bread?
Using a cake mix as the base for your banana bread is a great way to cut down on time and effort. I've heard it called a "banana bread cake mix hack!"
By adding a few simple ingredients like eggs, butter or oil, sugar, and ripe bananas you can easily transform a box of your favorite cake mix into delicious homemade banana bread!
To make banana bread with a cake mix, you replace the water that is called for, with smashed bananas. Bananas really make everything better, don't they?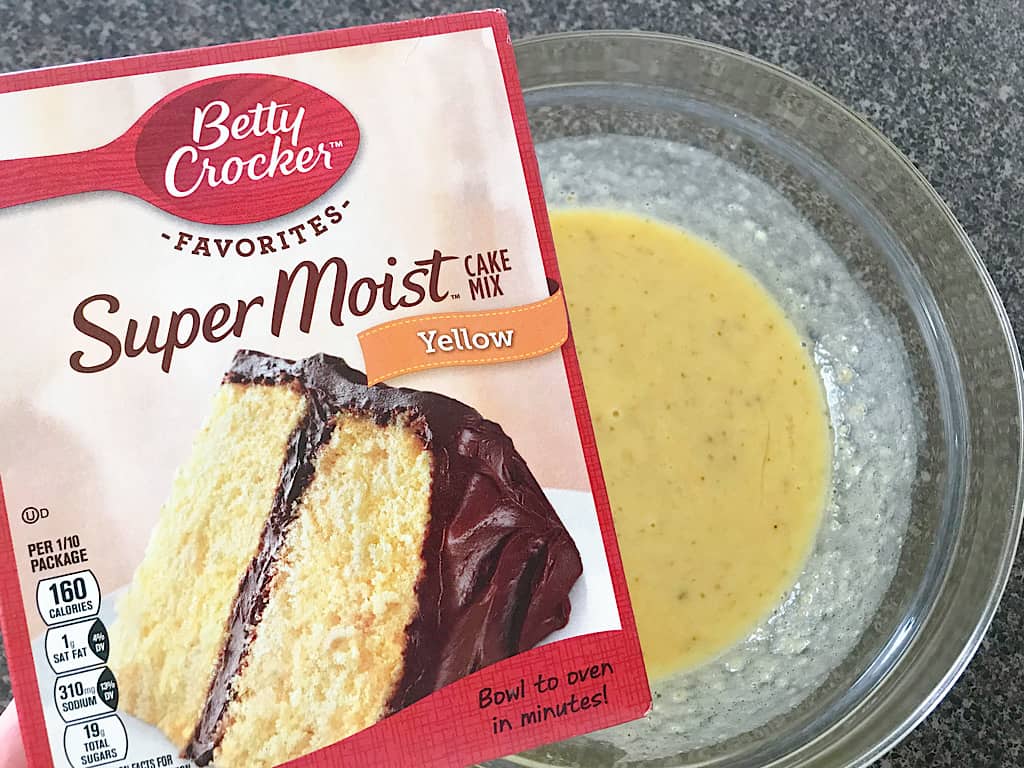 Cake Mix Variations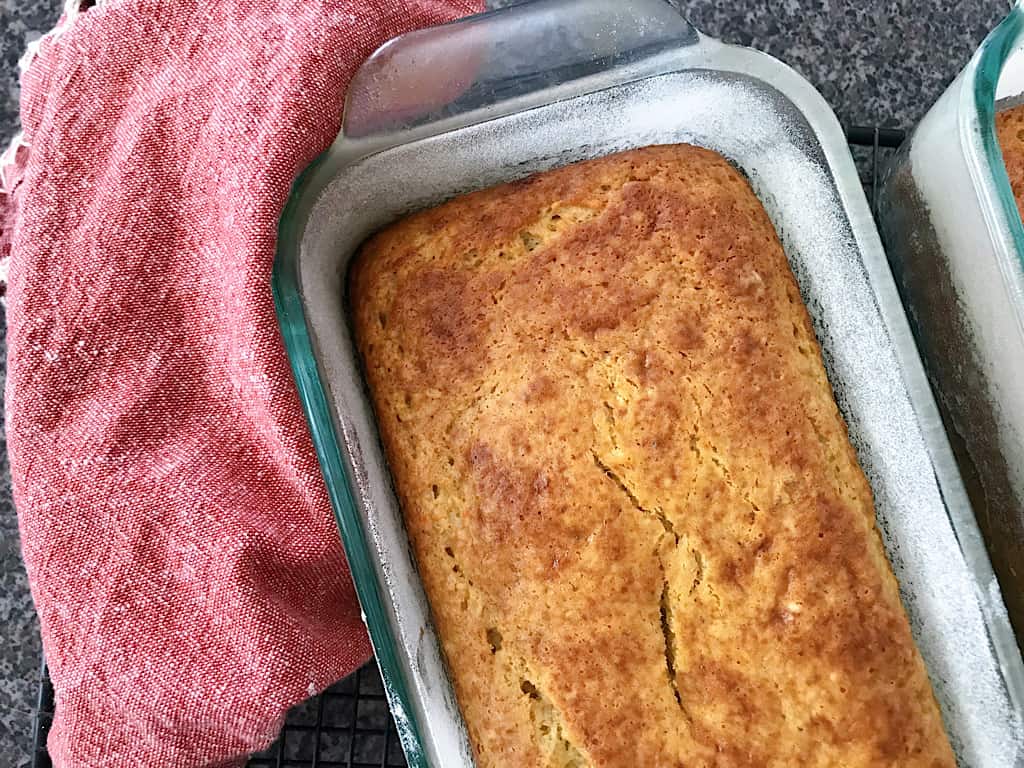 Cake Mix Banana Bread Ingredients
*Ingredient amounts are located in the recipe card at the end of this post.
Cake Mix: Use your favorite cake mix flavor. I have used vanilla, white, and yellow cake mix.
Oil: Use a neutral-tasting oil like vegetable oil, canola oil, or corn oil. You can also use melted butter.
Eggs: Use large eggs for this recipe.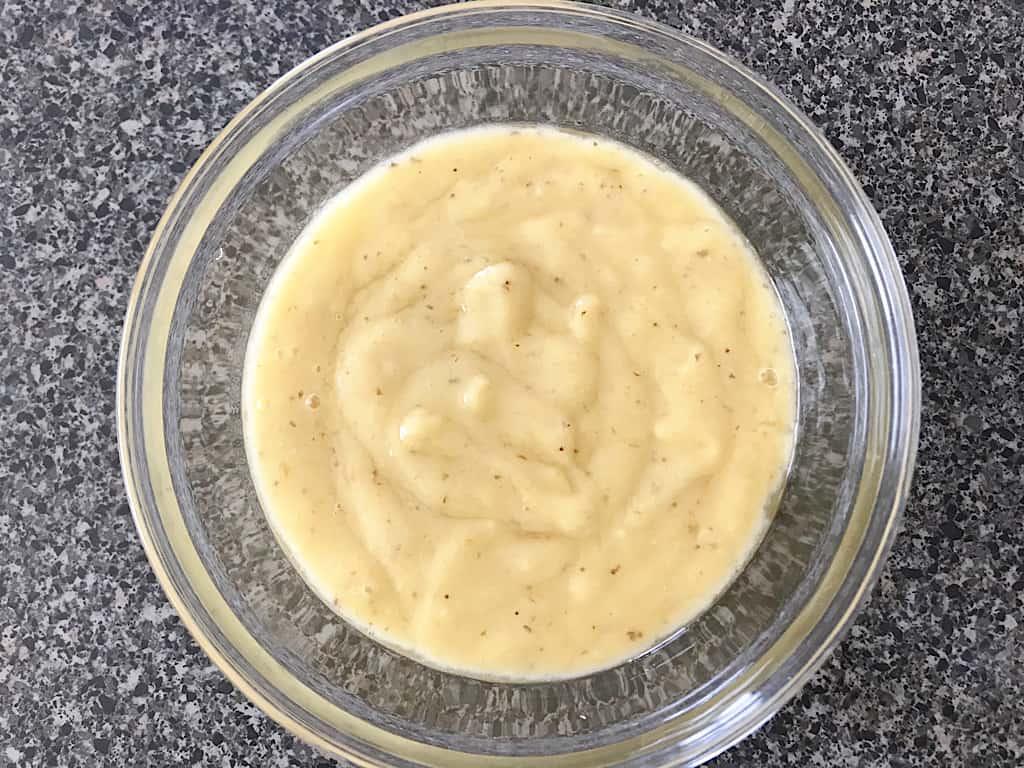 Mashed Bananas: Use ripe bananas that are mashed until smooth. About 3-4 medium bananas should yield the 1 ½ cups called for in this recipe.
Flour: I recommend using flour to dust your pans before baking. This will help prevent sticking and ensure even baking of the bread.
Optional Mix-Ins: Chocolate chips, mini chocolate chips, walnuts, pecans, raisins, white chocolate chips, cinnamon, peanut butter chips, etc.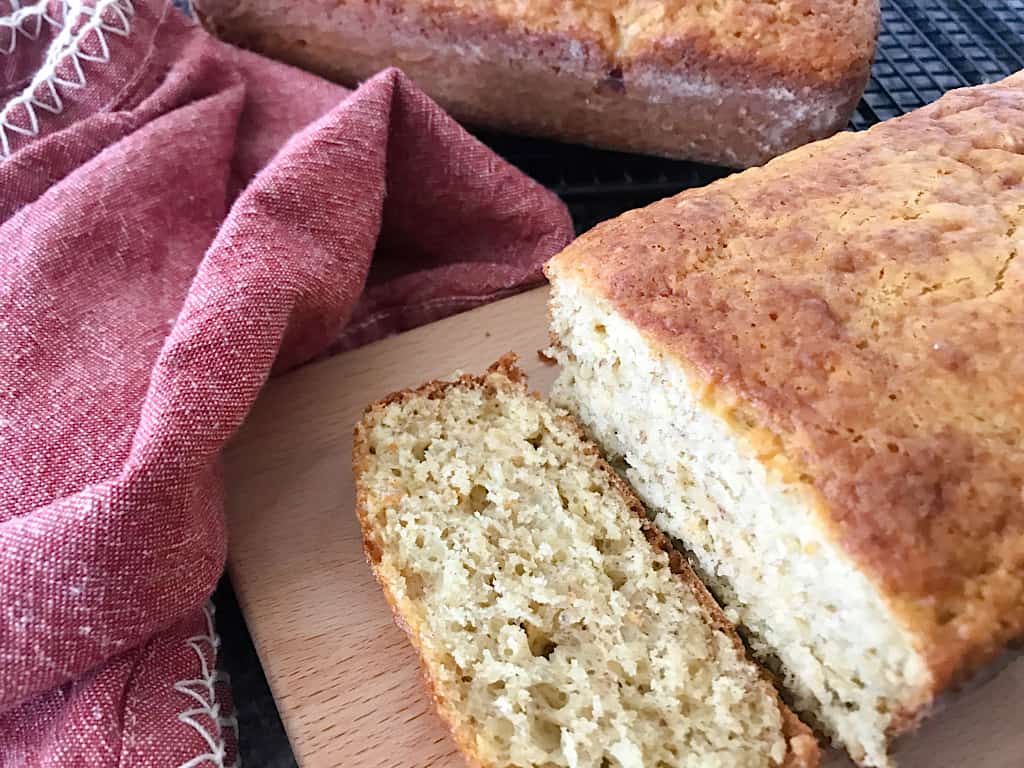 How to Make Banana Bread With a Cake Mix
[1] Spray 2 loaf pans with cooking spray and dust with flour.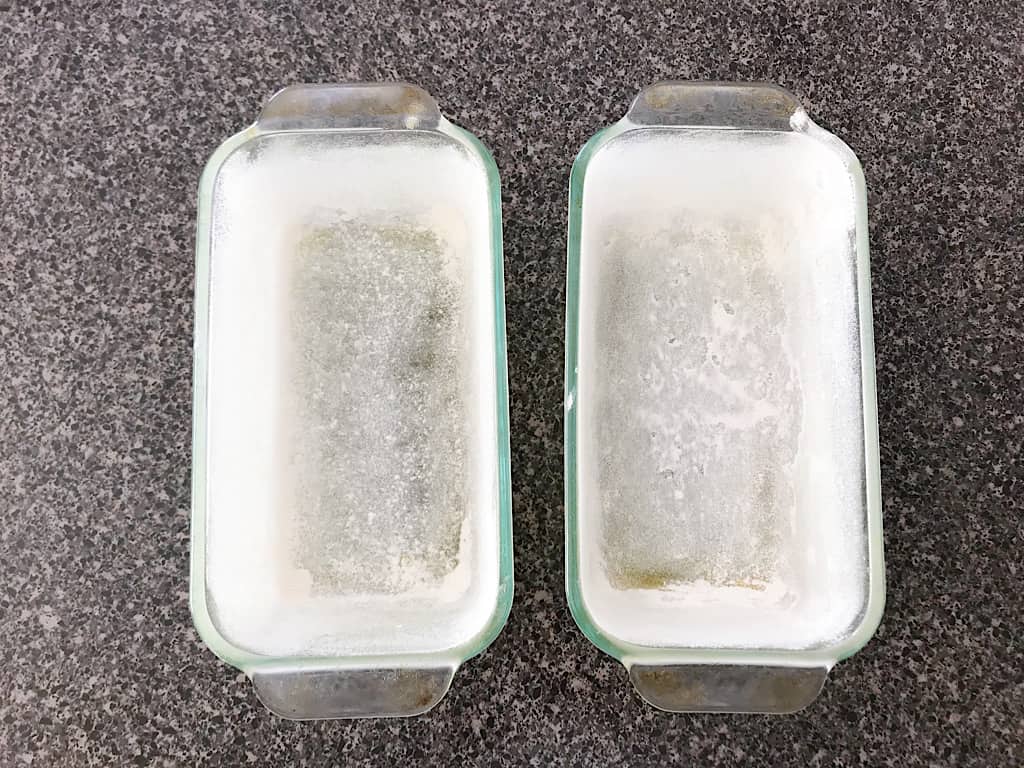 [2] Mash bananas with a fork or with a small food processor.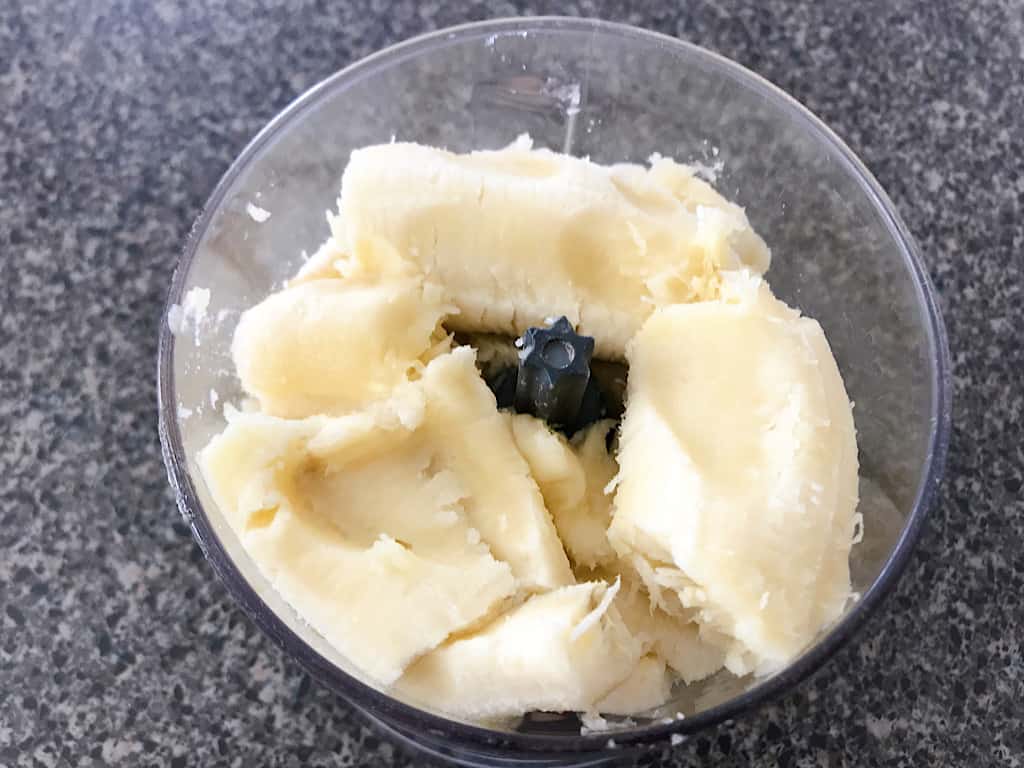 [3] Add the eggs, oil, and mashed bananas to a large bowl and whisk together.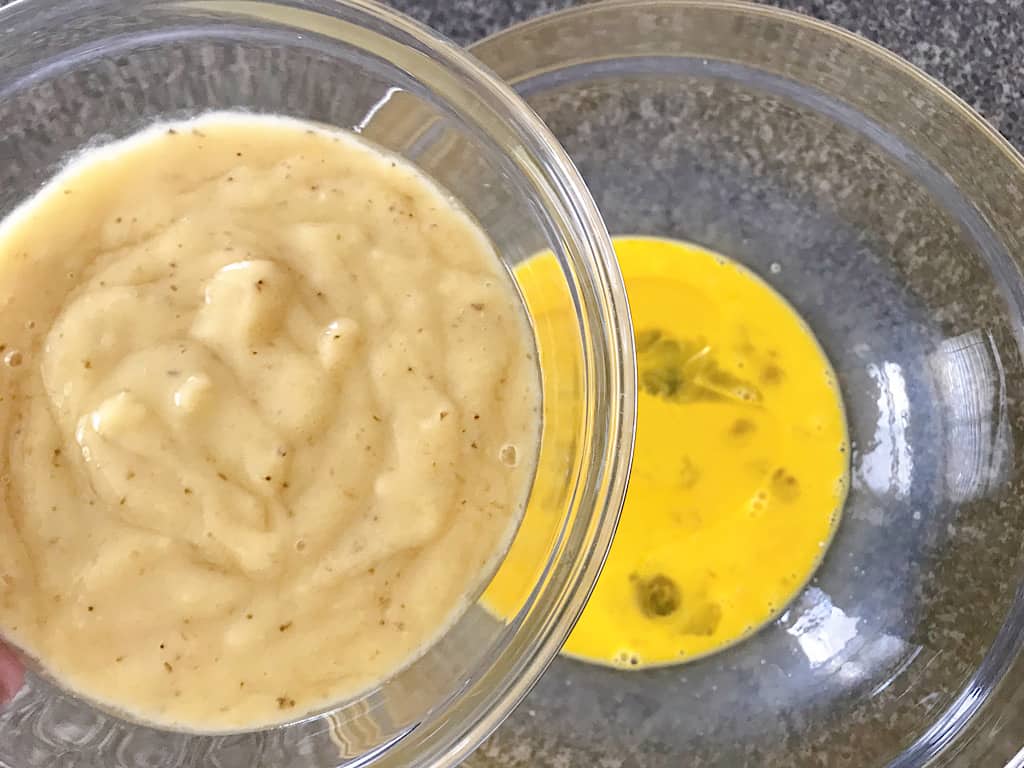 [4] Sprinkle the cake mix over the wet ingredients and gently stir to combine, but don't over-mix.
[5] Divide the banana bread batter between the two loaf pans and bake at 350 degrees for 45-55 minutes, or until a knife inserted into the center comes out clean.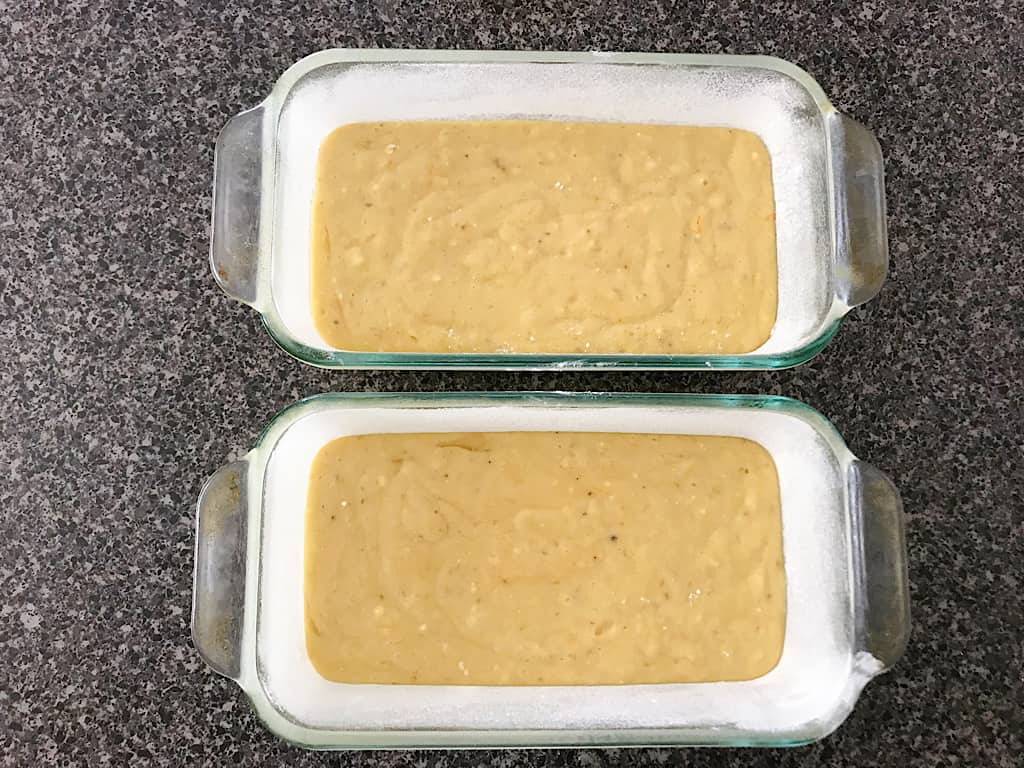 [6] Remove the banana bread from the oven and allow to cool in the pans for 15 minutes.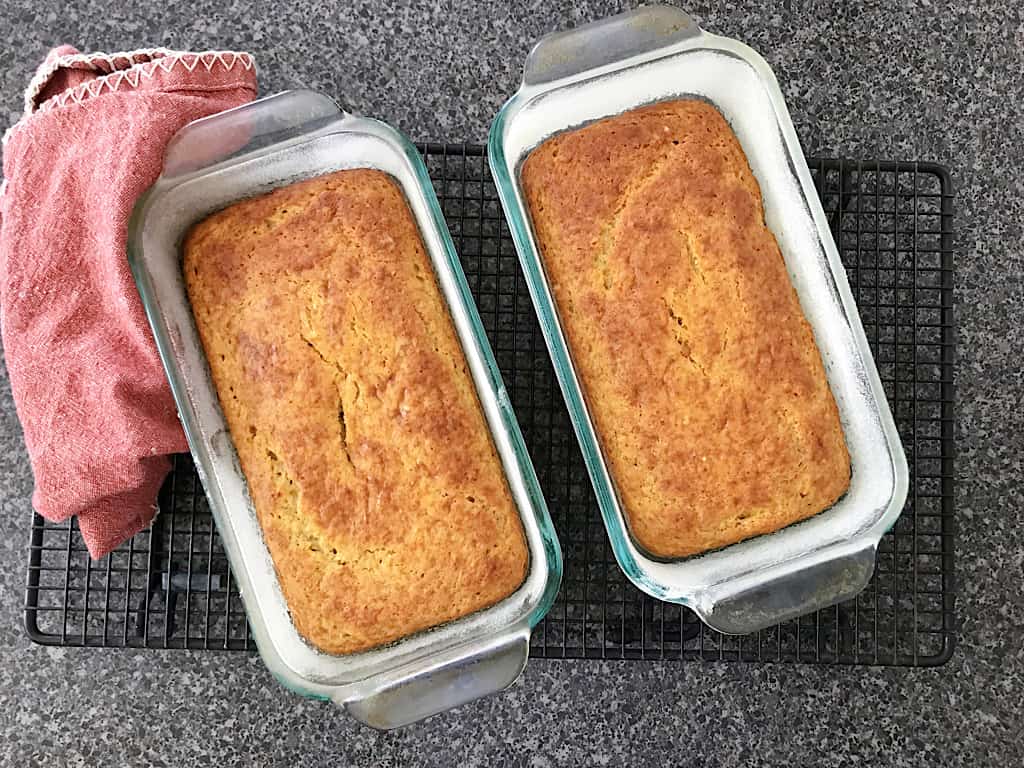 [7] Transfer the loaves to a wire rack and allow to completely cool for 1-2 hours for easier slicing.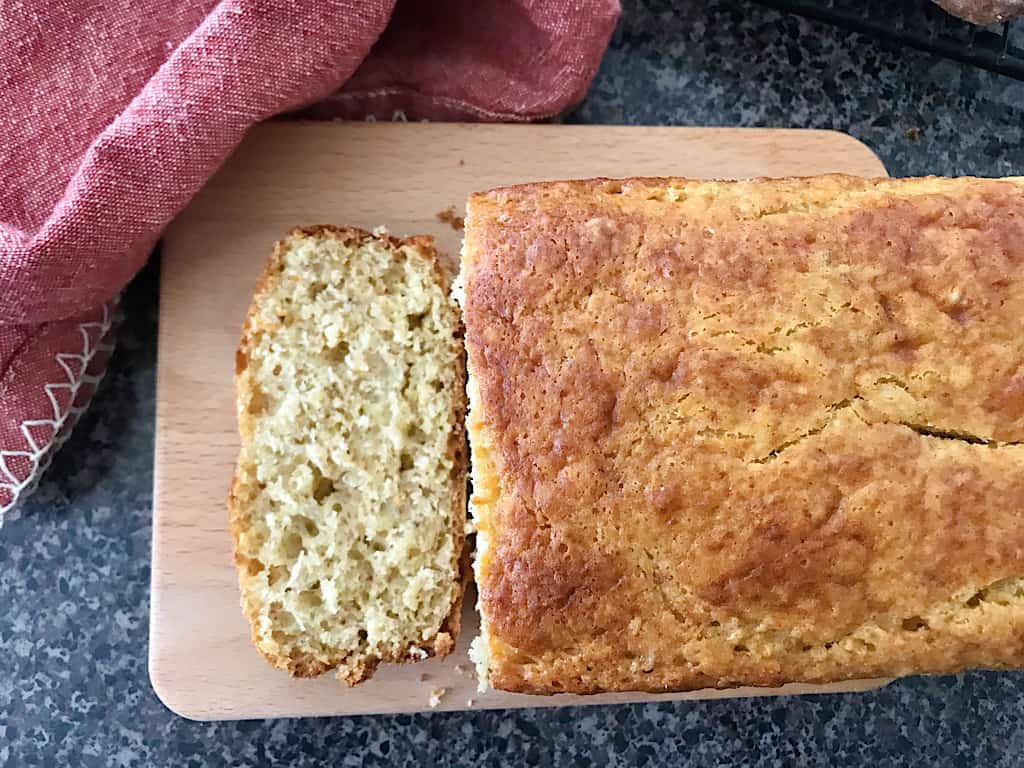 Helpful Kitchen Tools
How to Store Banana Bread
This recipe will make two standard-size bread pans of banana bread.
If you don't plan on eating it all in one sitting, it will usually last 1 or 2 days at room temperature or about 1 week in the refrigerator, stored in an airtight container or ziploc bag.
How to Freeze Cake Mix Banana Bread
You can also freeze this perfect banana bread. Just wrap it in plastic wrap, followed by aluminum foil and it should last a couple of months.
To thaw it out, remove it from the freezer and allow it to come to room temperature on your kitchen counter. This should take about 2 hours.
Other Banana Recipes to Try: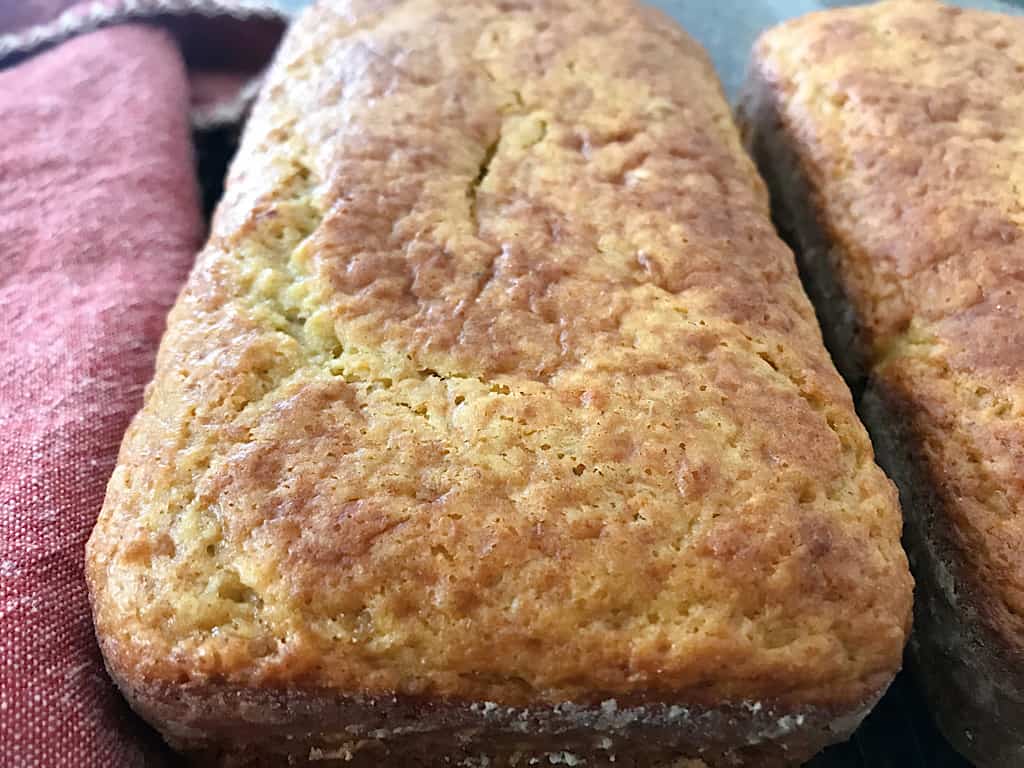 Frequently Asked Questions
How do I keep my banana bread from sticking to the pan?
Make sure to spray the pans with cooking spray and dust them with flour before baking.
Can I make banana bread without a mixer?
Yes! You can easily stir everything together by hand.
How do I know when my banana bread is done baking?
Insert a knife or toothpick into the center of the loaf. If it comes out clean, your bread is done baking.
Can I use other cake mix flavors to make banana bread?
Yes! You can use any flavor of cake mix you'd like in this easy recipe, such as spice, chocolate, or butter pecan.
Final Thoughts
Banana bread with a cake mix is a delicious, easy way to make homemade banana bread in no time. With just a few simple ingredients and some ripe bananas, you can have warm, delicious banana bread right out of the oven!
Whether you use a spice or chocolate cake mix for flavor, this recipe is sure to be a hit with the whole family.
More Easy Cake Mix Recipes to Try: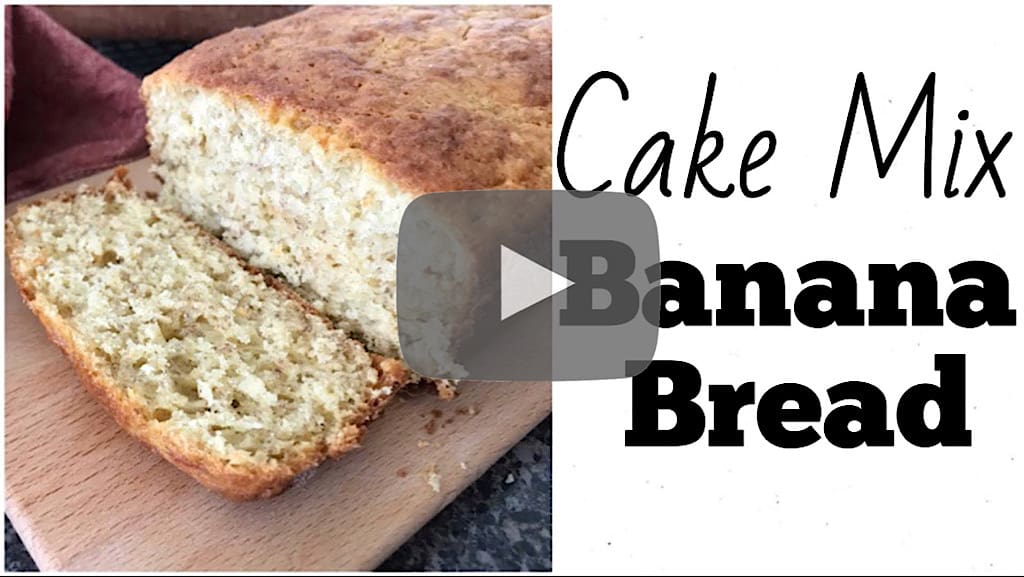 Pin for later: