Are you looking for an easy, but decadent breakfast or brunch recipe? This Chocolate Peanut Butter Banana French Toast Bake is for you! This recipe is based on a dish available at PCH Grill at Disney's Paradise Pier Hotel and is just like eating dessert for breakfast!
Recipe Updated April 2022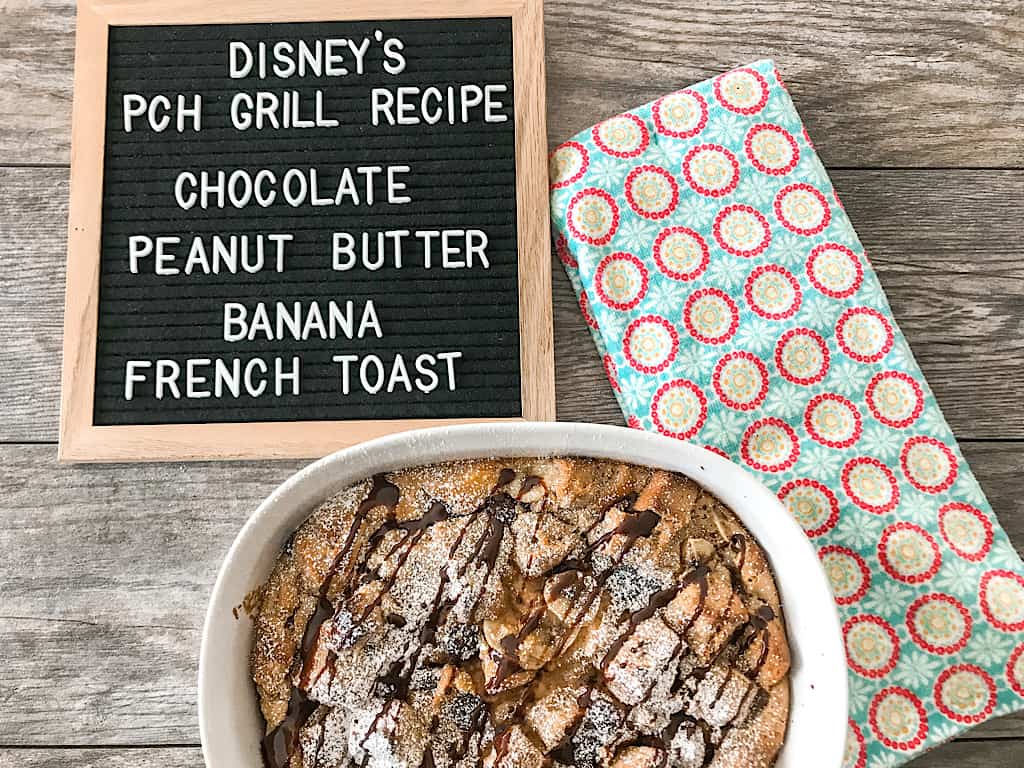 This post may contain affiliate links. When you click on these links, I get a small percentage back at no cost to you! For more information see my disclosure policy.
This post contains tips, tricks and helpful hints for those who would like to make this recipe. If you would like to go directly to the recipe, scroll down to the recipe card.
Why I Love This Recipe
Whenever I am missing Disney (which is whenever I am not at the parks) I like to figure out ways to bring some Disney magic home. And what better way to do that, than to make Disney recipes at home?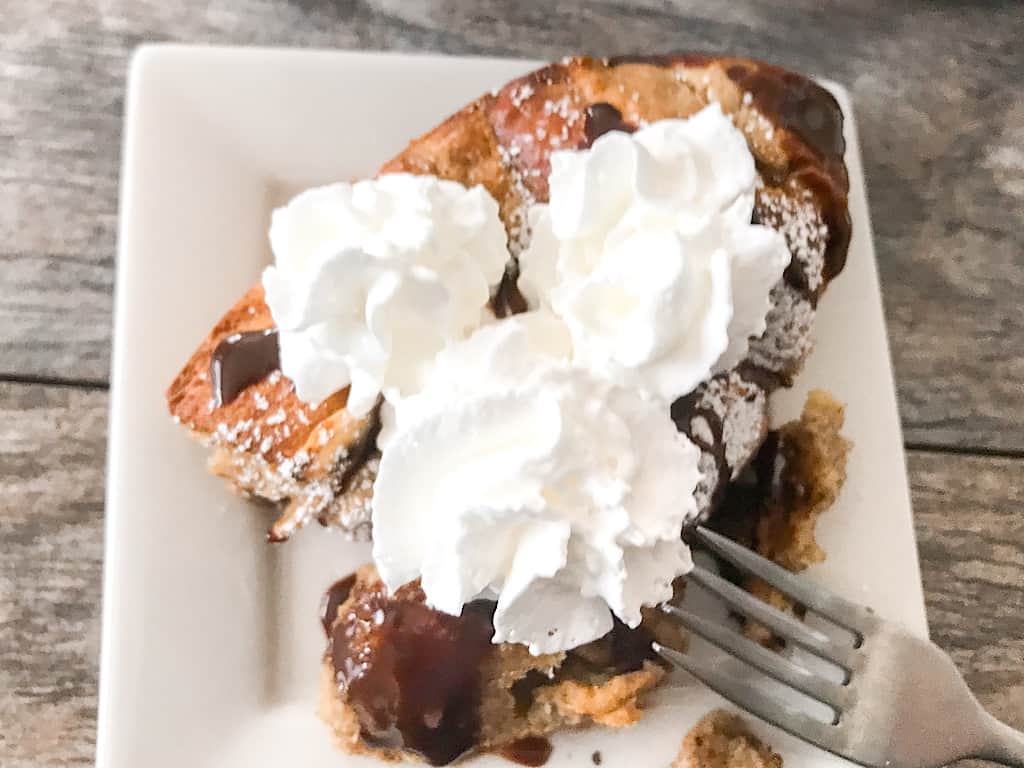 This Chocolate Peanut Butter Banana French Toast is a dish that is available when you experience Donald Duck's Seaside Breakfast or Brunch at Disney's PCH Grill.
Find out where to get Breakfast at Disneyland here!
I think the combination of chocolate, peanut butter, and banana is one of the greatest flavor medley's ever! This French Toast Bake highlights that.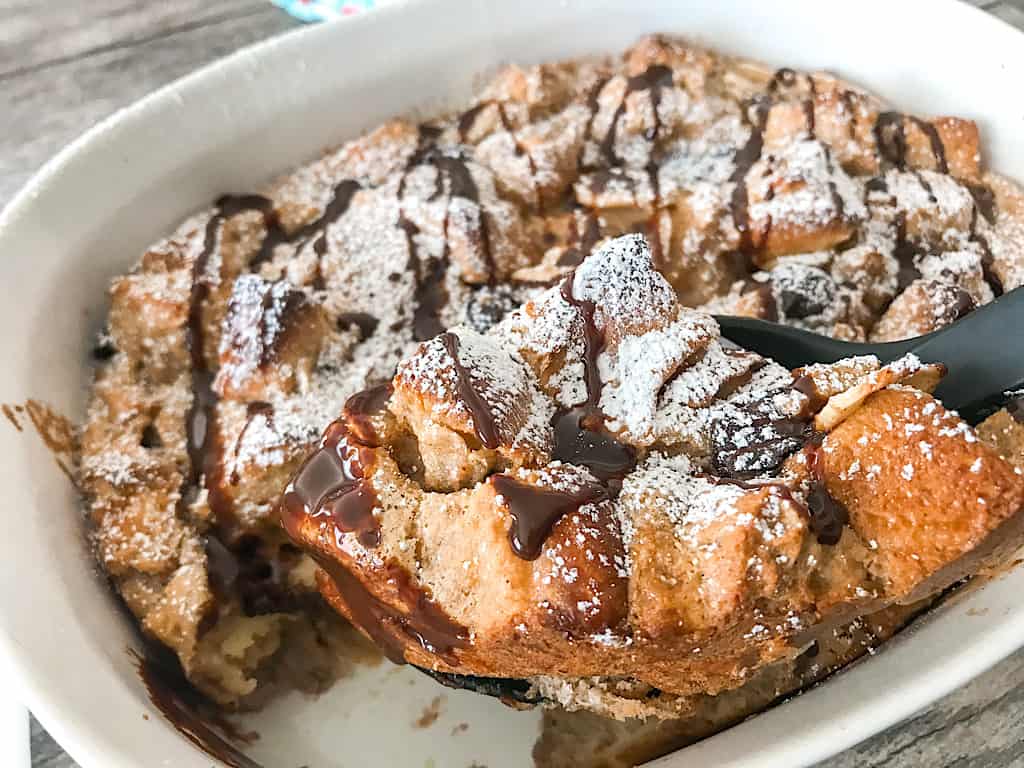 This breakfast bake is also one of the easiest things to put together as well. Instead of coating individual pieces of bread with batter and frying them, you put all of the bread together and bake!
Try my most popular French Toast recipe here!
How is a French Toast Bake Different than French Toast?
A French Toast Bake utilizes the same ingredients as French Toast, it is just prepared a little differently. When making French Toast, you make batter, dip slices of bread in the batter, and grill the bread on both sides.
When making a French Toast Bake, you will break the bread into small pieces, place in a baking dish, and pour the French Toast batter over the top. Then you will bake it in the oven.
The benefit of making a French Toast Bake is that it can be easily made for a large family or crowd and at one time, and you can even make it ahead of time.
Can You Make This Recipe the Night Before
Yes! This is a great overnight French Toast recipe! I like to make this the night before Easter, Christmas or Mother's Day, then pop it in the oven when I wake up. It makes those mornings stress-free!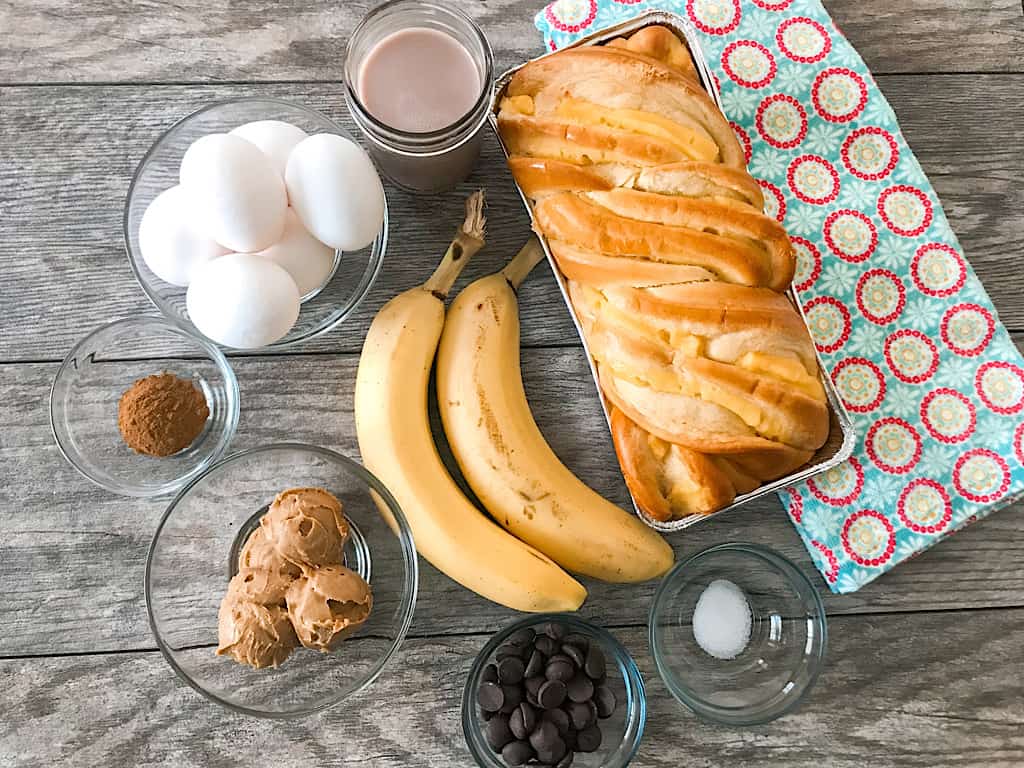 Ingredients
*Ingredient amounts are located in the recipe card at the end of this post.
Challah Bread or Brioche Bread- For this recipe you will want to use a strong bread like Challah or Brioche. You could also use French Bread, but I find that it gets a little soggy.
Ripe Bananas- You will want to use ripe bananas for this recipe. If your bananas are not ripe enough, they will not be as sweet and you may need to add a little extra sugar to the recipe.
Chocolate Chips- I like to use milk chocolate chips, but you could also use semi-sweet or dark chocolate chips.
Creamy Peanut Butter- I like to use creamy peanut butter for this recipe, but you could also use crunchy peanut butter if that is what you have on hand.
Eggs- You will need eggs for the French Toast batter used in this French Toast Bake.
Chocolate Milk- I like to use chocolate milk for this recipe, but you could also use regular milk.
Cinnamon- Just a little bit of cinnamon enhances the flavor of this dish. And is it really French Toast without cinnamon?
Salt– You will need just a pinch of salt for the French Toast batter.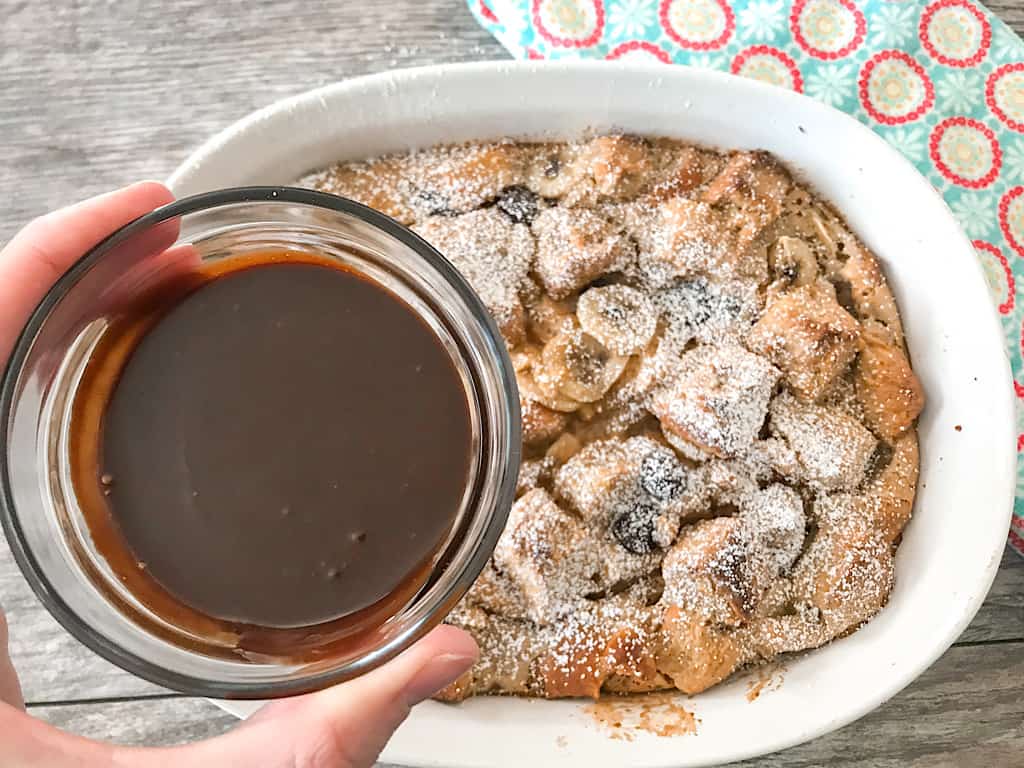 Optional Toppings
Hot Fudge

Chocolate Syrup

Powdered Sugar

Maple Syrup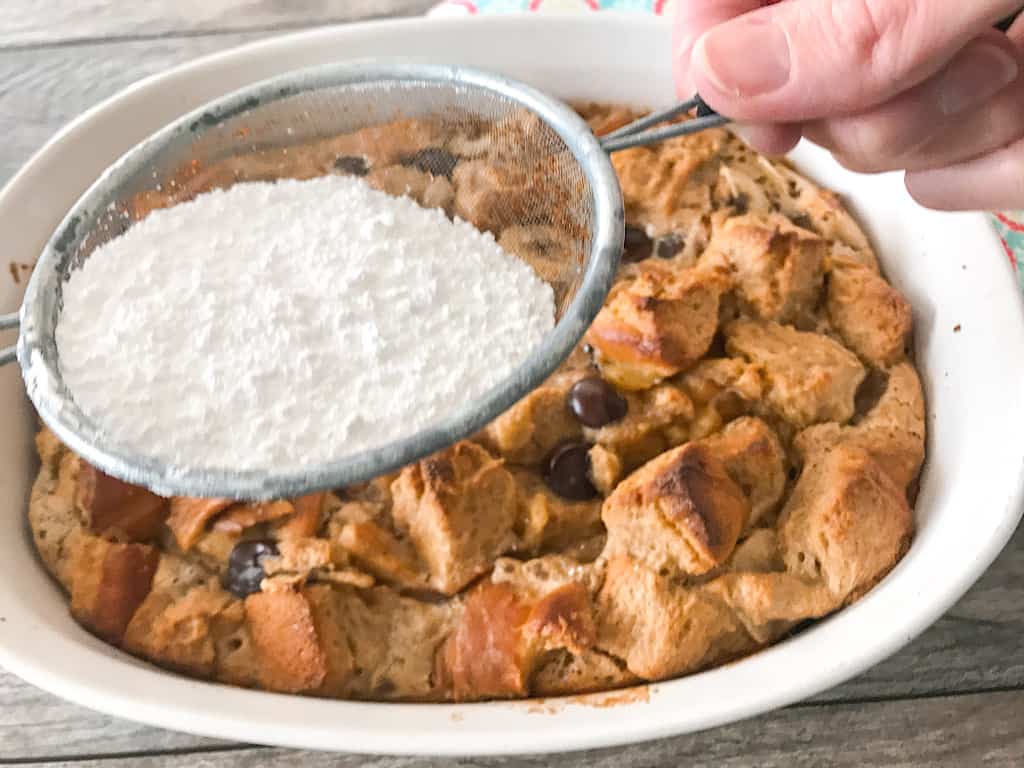 Helpful Kitchen Tools
Directions
[1] Cut the bread into 1 inch cubes and put into a large mixing bowl.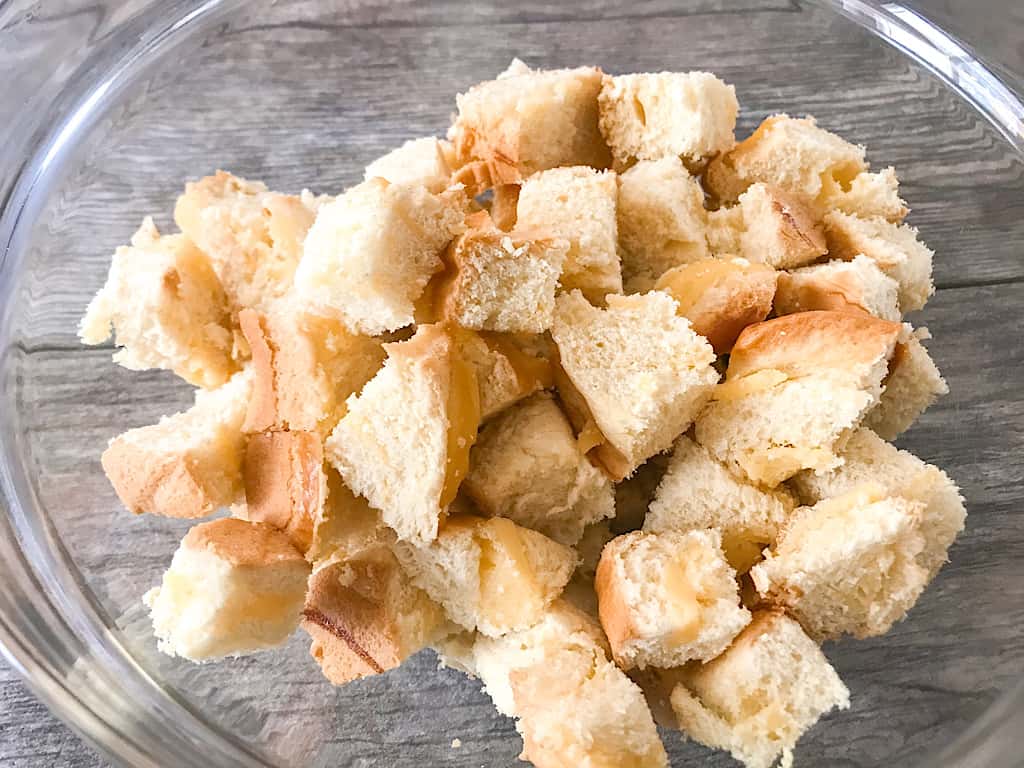 [2] Slice the bananas and add them to the bowl.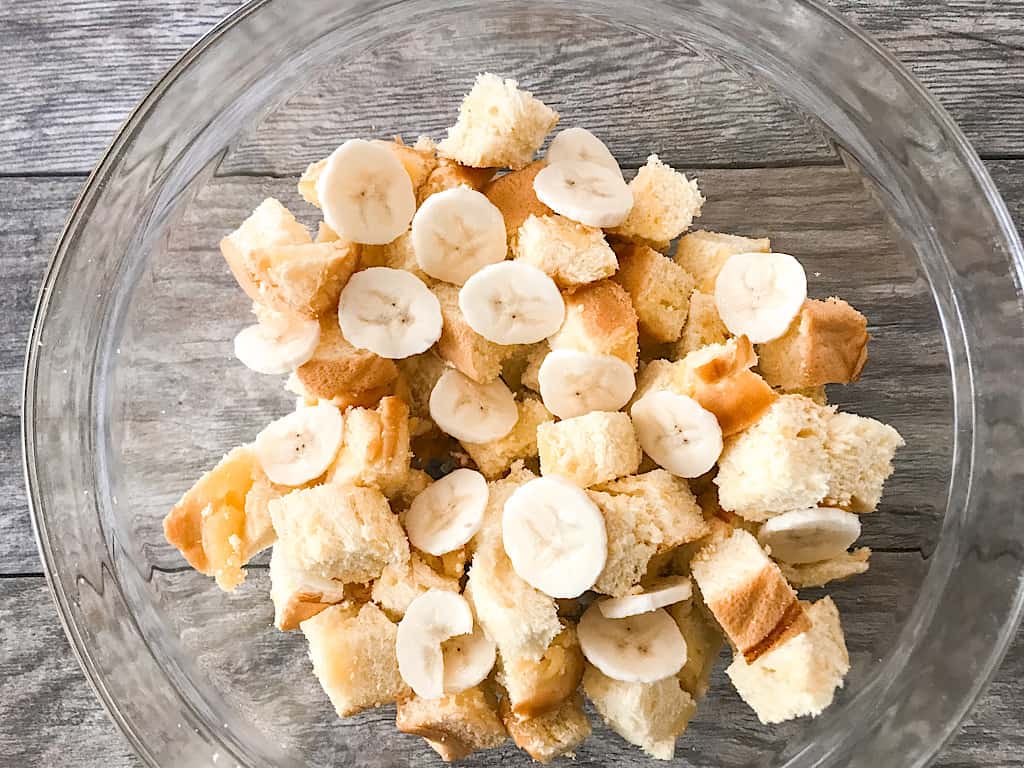 [3] Sprinkle the chocolate chips over the bread and bananas and stir to mix.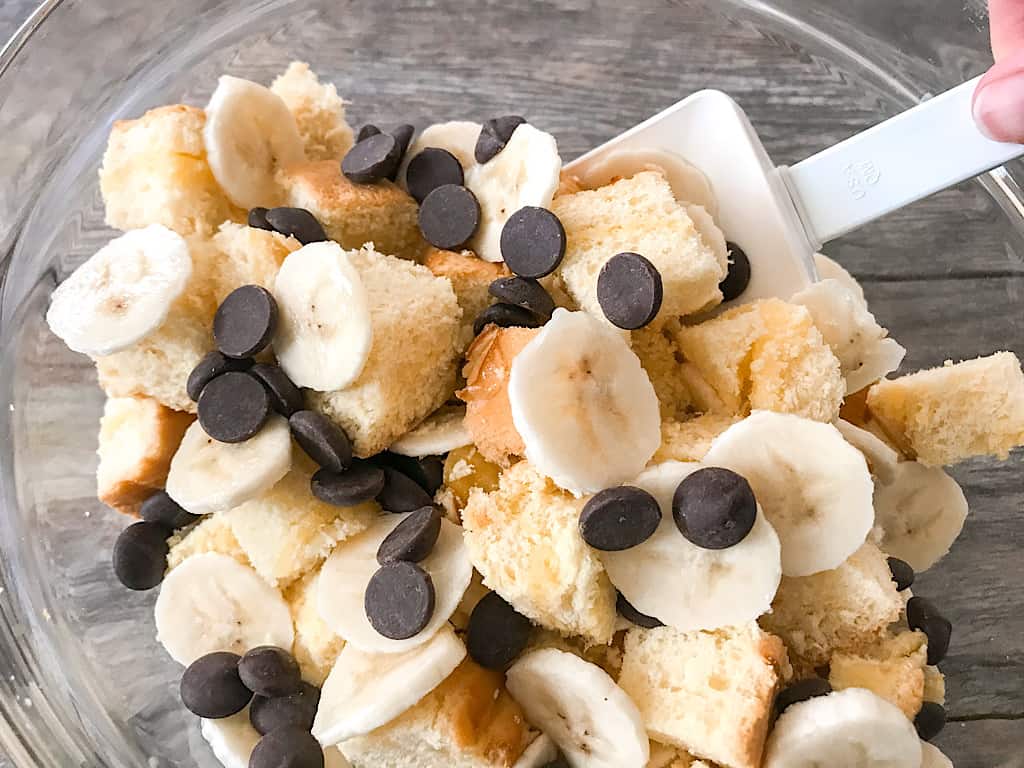 [4] In a blender, mix together the peanut butter, eggs, chocolate milk, cinnamon, and salt until fully combined.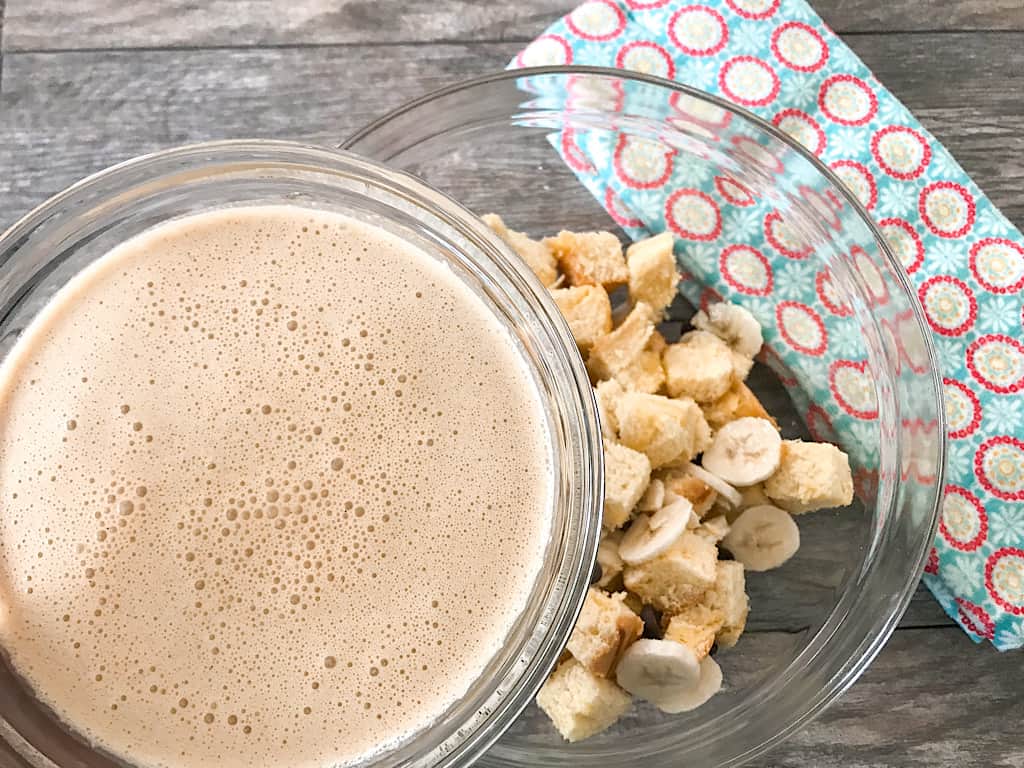 [5] Pour the peanut butter mixture over the bread and banana mixture and stir softly until the bread has absorbed the liquid.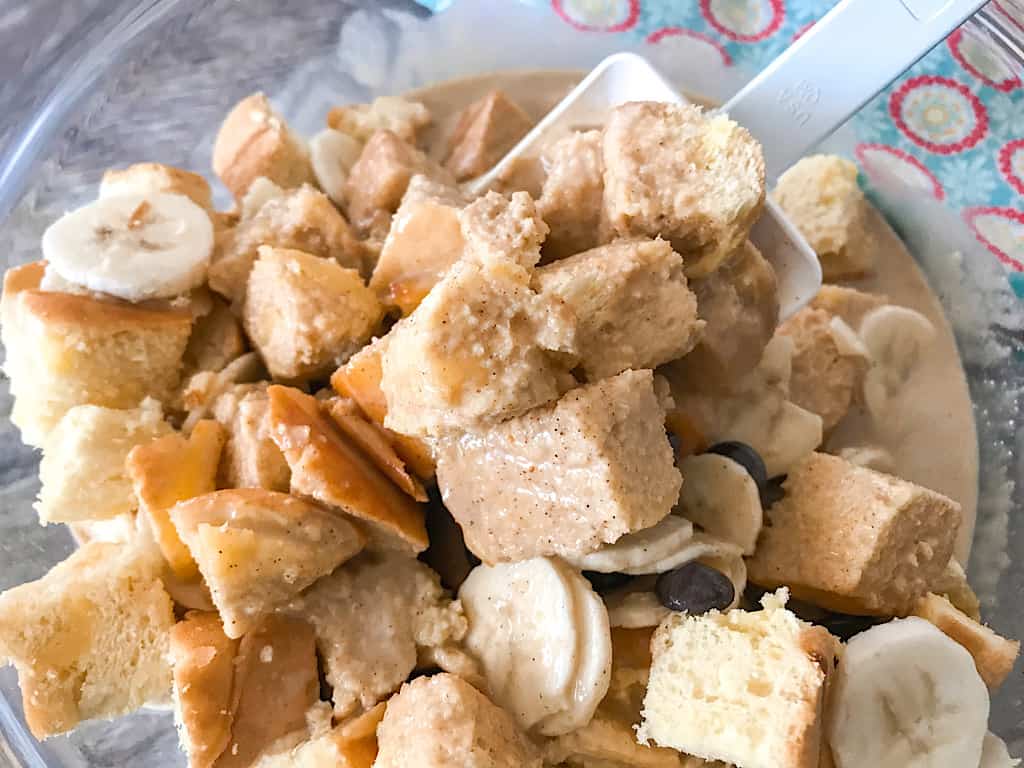 [6] Spray an 9×13 baking dish with nonstick cooking spray and pour in the French Toast mixture.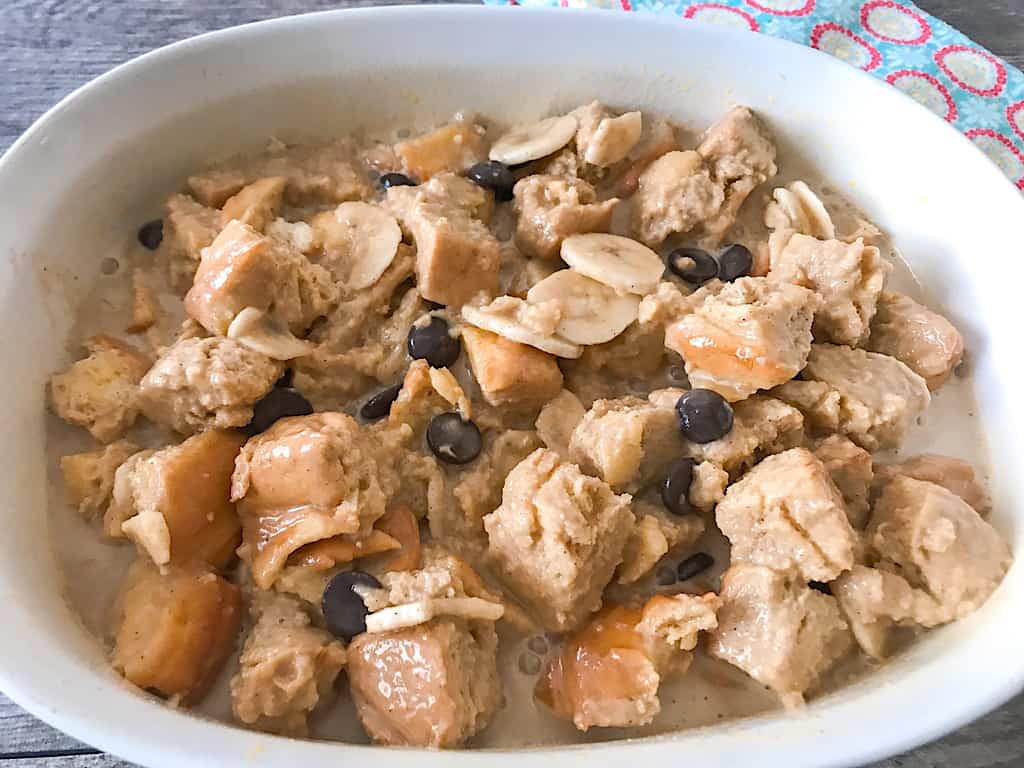 [7] Bake at 350 degrees for 34-40 minutes.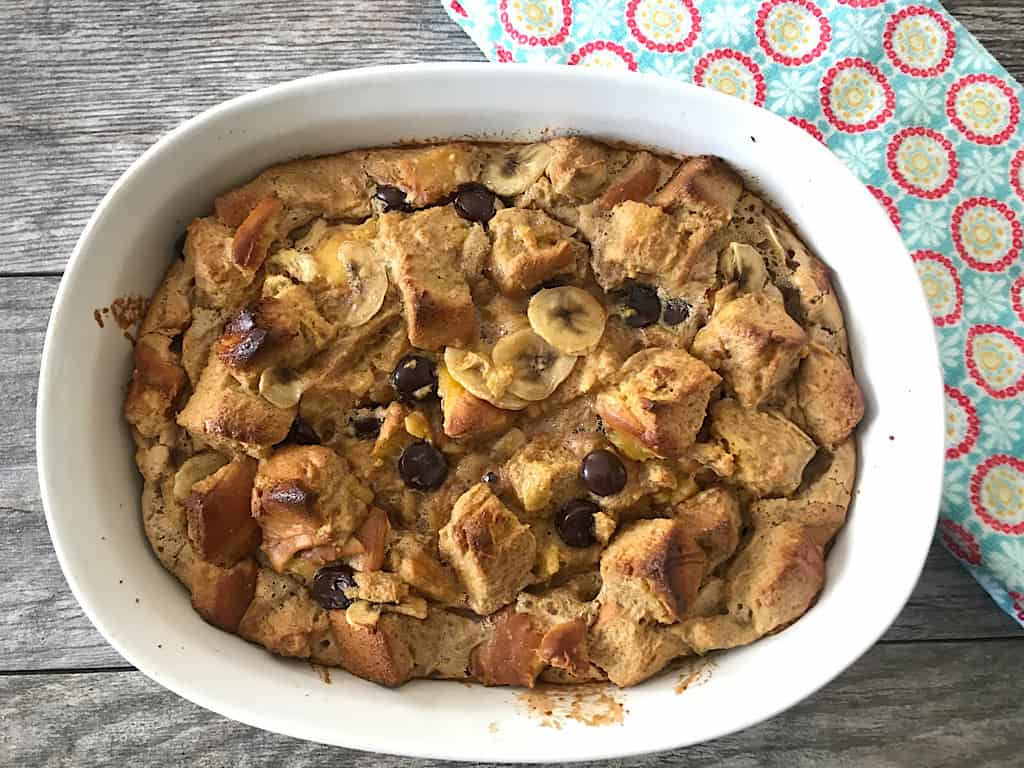 [8] Remove from the oven and serve with your favorite toppings (We used hot fudge, powdered sugar, and whipped cream)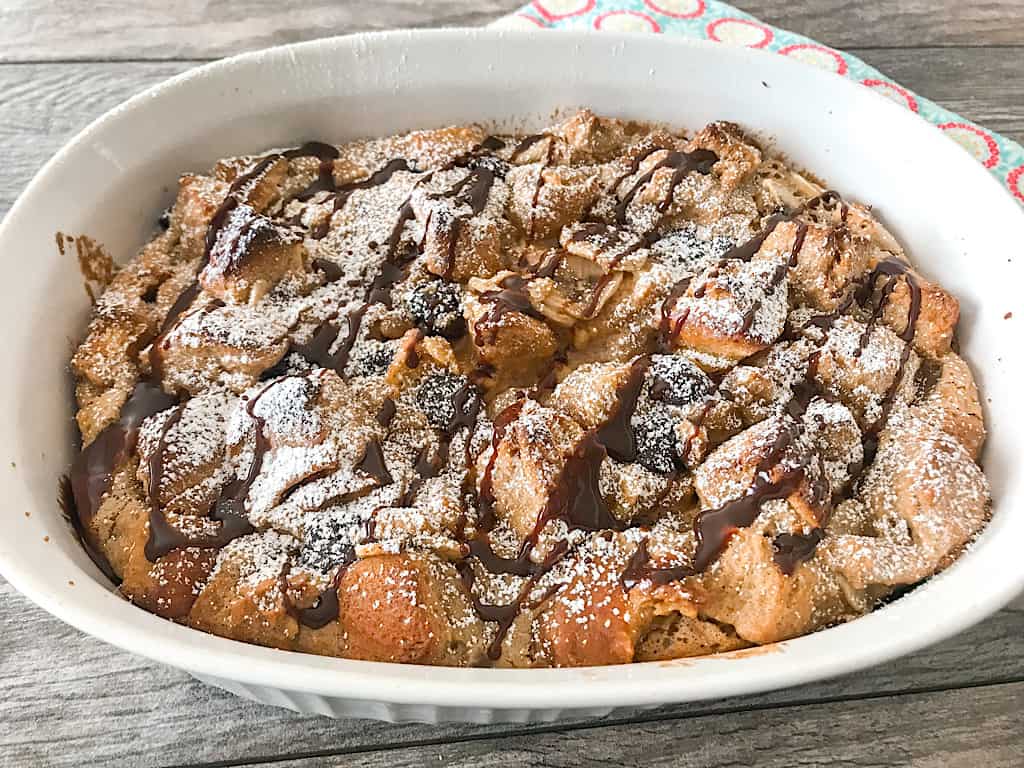 More Disney Recipes to try:

Disneyland Ticket Savings
There aren't a lot of Disneyland ticket discounts out there, but they can be found if you know where to look.
Make sure that if you buy Disney tickets from a third party, that they an authorized ticket seller.
I buy my tickets from Get Away Today. Their ticket prices are always a few dollars cheaper than Disneyland's gate prices and you can now purchase tickets from them that include Disney Genie+!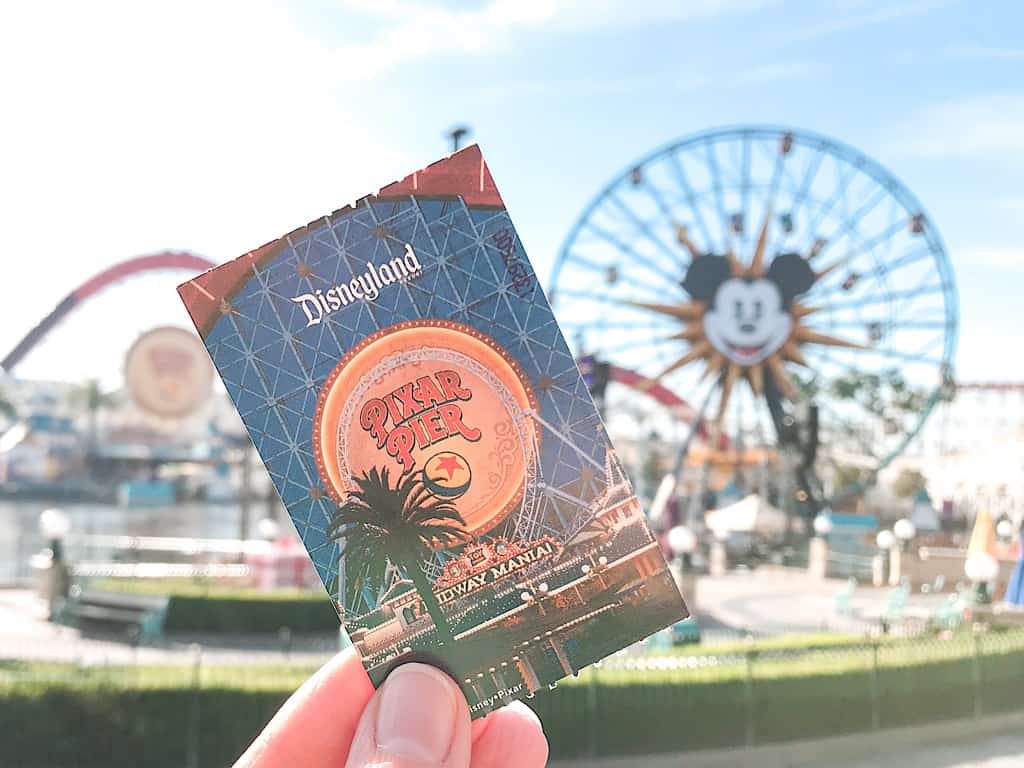 Get Away Today is almost always offering some kind of special on tickets and/or hotel vacation packages.
Use the promo code: MommyMouse to get an extra $10 off any 2-night or longer Southern California vacation package. (Hotel and 2 ticket minimum purchase to qualify for the discount.)