A crispy french toast recipe that is perfect anytime or on special occasions! This recipe is easy to follow and yields delicious results every time. The key to getting crispy french toast is to use thick slices of bread and to coat them generously with the batter. I like to use a vanilla batter and use lemon custard as a filling between two slices. Once the bread is coated, it can be cooked in an air fryer, deep fried, or grilled on the stove top like regular French toast. I prefer to air fry my french toast, but all methods will yield crispy results. Once the french toast is crispy and golden brown, it is dusted with cinnamon sugar and served with homemade guava syrup and whipped cream. Just like Tarangoa Toast at the Disneyland Hotel!
This post may contain affiliate links. When you click on these links, I get a small percentage back at no cost to you! For more information see my disclosure policy.
Below you will find tips, tricks and helpful hints for making this recipe including step by step instructions with pictures. If you would like to go directly to the recipe, scroll down to the recipe card or tap "Jump to Recipe" at the top of the page.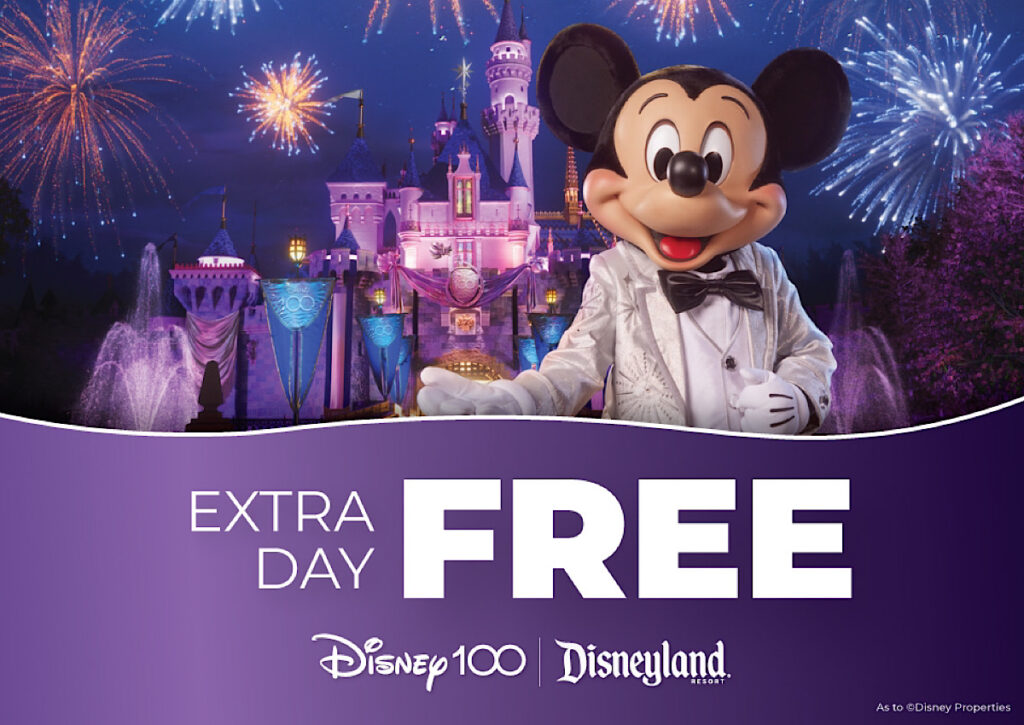 To celebrate Disney100, you can get an EXTRA DAY FREE when you purchase tickets from Get Away Today. Combine this deal with a hotel stay and use code: Clubhouse10 to save even more!
Why I Love This Crispy French Toast
My son and I had the opportunity recently to stay at the Disneyland Hotel. While searching the Disneyland app for breakfast, we found the Tangaroa Terrace Tropical Bar & Grill right at the hotel!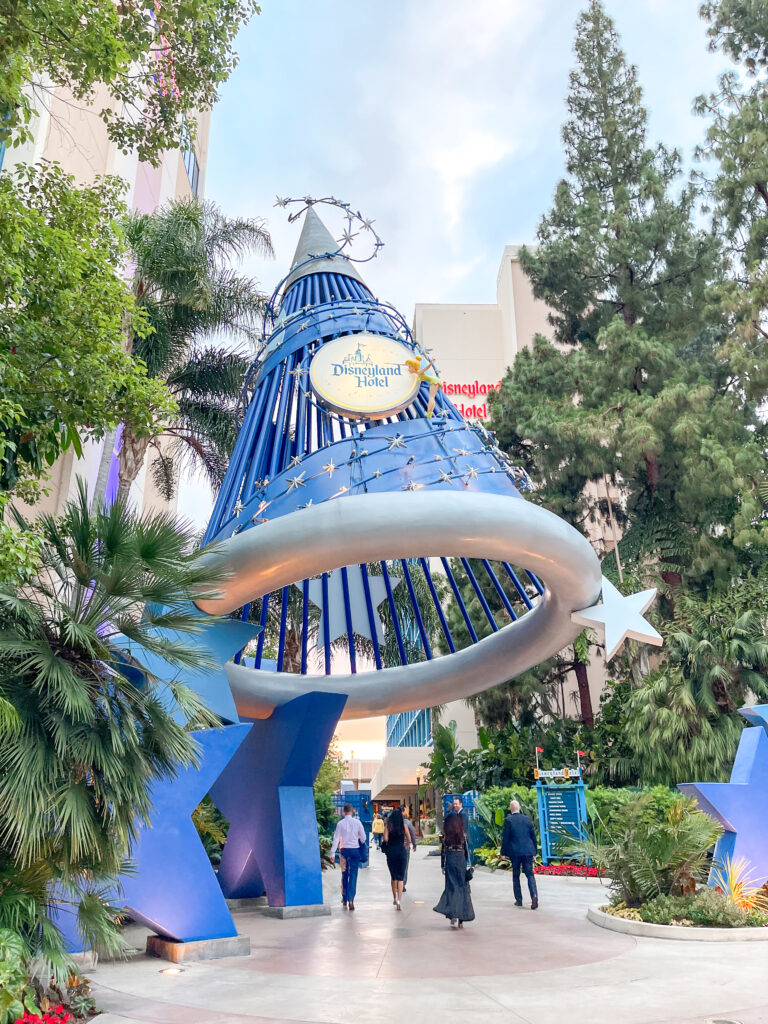 After searching the menu, I found the Tangaroa Toast and knew that is what I wanted to order. Here is how it is described on the menu:
Tangaroa ToastBrick Toast, Citrus Custard, Guava Syrup, Whipped Cream and Toasted Coconut, served with Bacon
After eating this for two days in a row, I decided that it may have been the best French toast ever and that I needed to make this deliciousness at home, and share the recipe with you!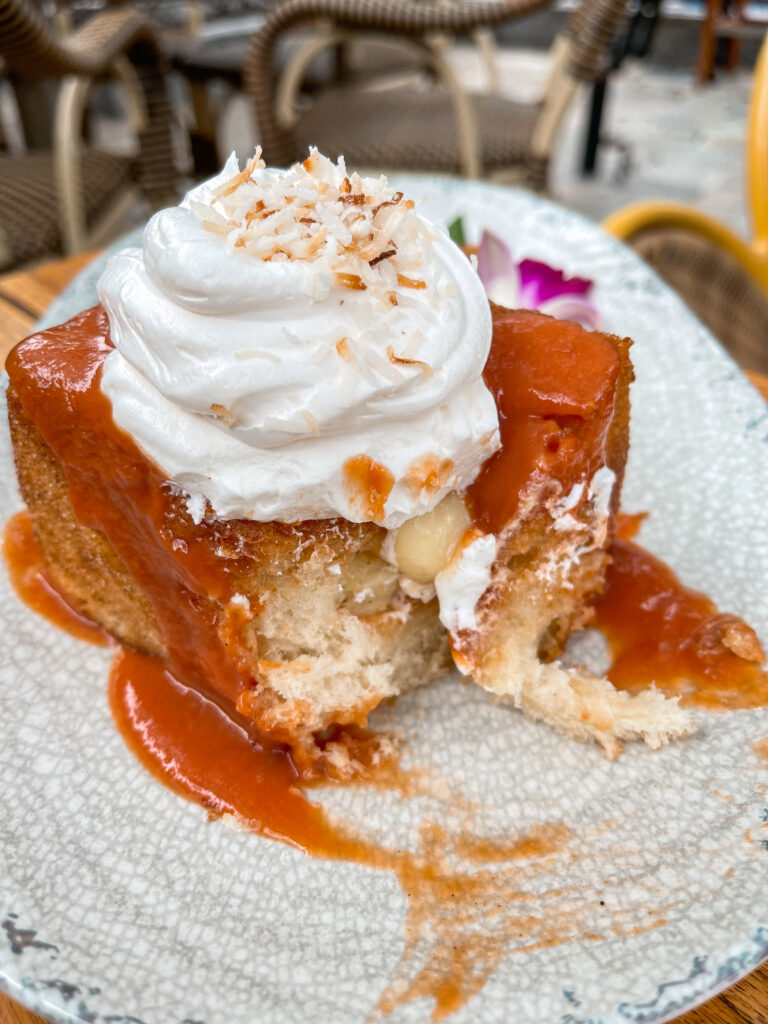 Key Ingredients
*Ingredient amounts are located in the recipe card at the end of this post.
Lemon Custard
Milk and Heavy Cream: Key ingredients when making custard.
Instant Vanilla Pudding: I use a 3.4 ounce box of JELLO Vanilla Instant Pudding.
Zest from one Lemon: Adds the citrus flavor.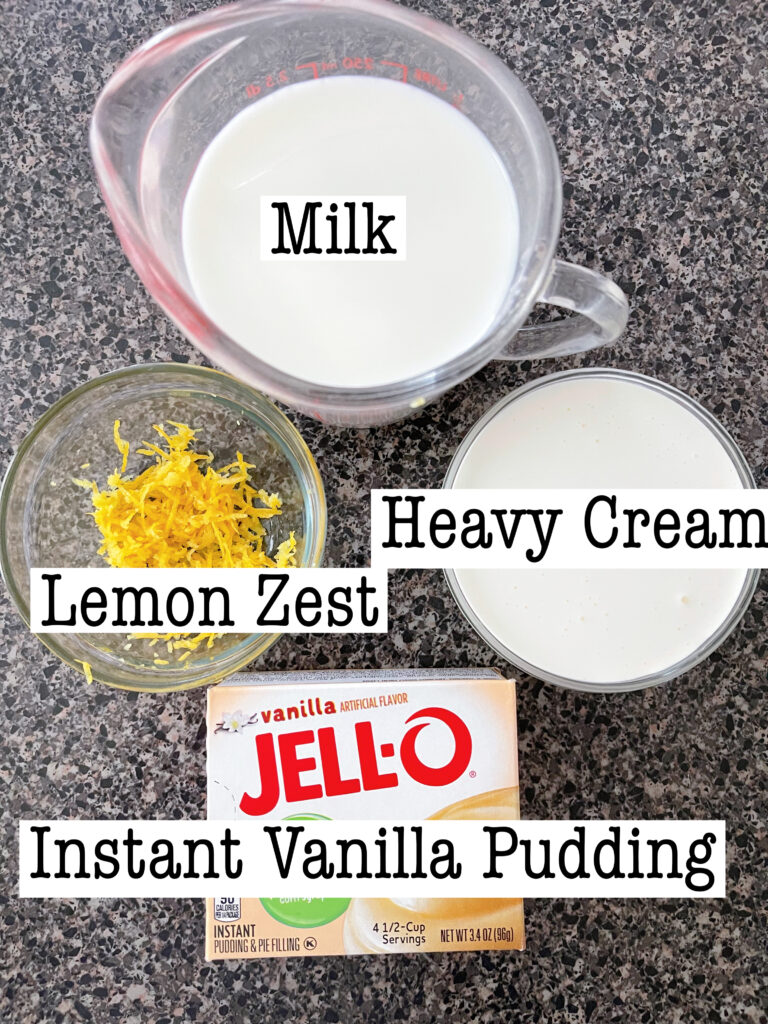 Guava Syrup
Guava Nectar: Can be found at most grocery stores. I used Kern's brand purchased from Walmart.
Corn Starch: Used to thicken the syrup.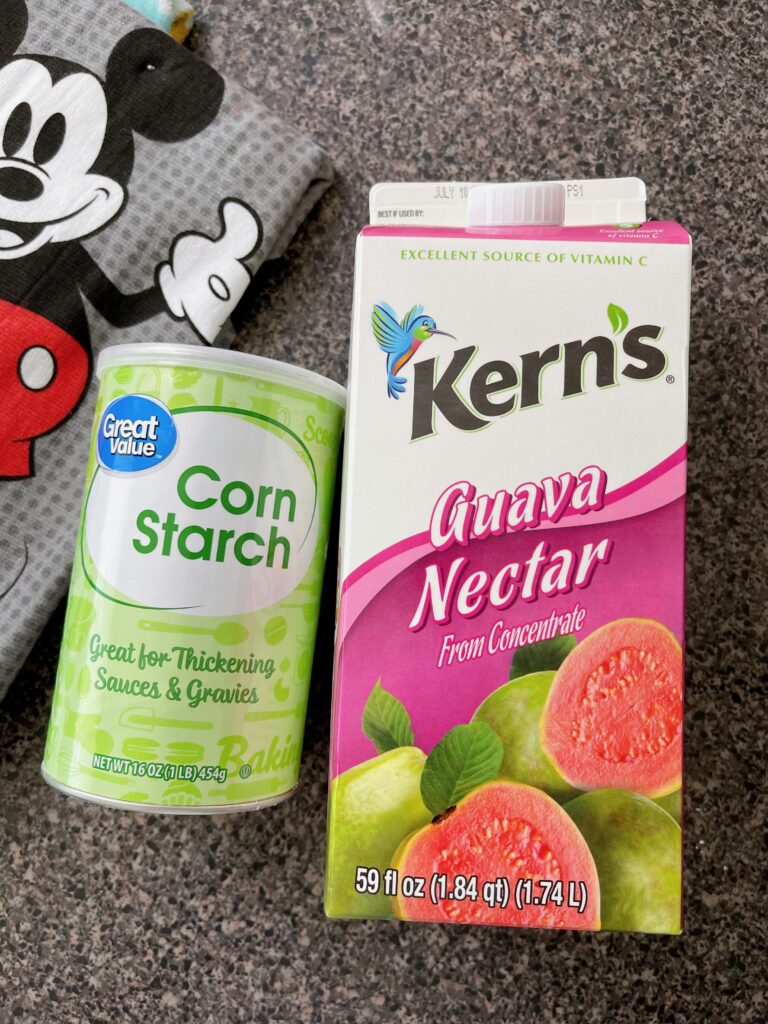 French Toast
Eggs: An essential ingredient for French Toast batter.
Milk or Cream: Used for creaminess in the batter.
Vanilla Extract: Adds a hint of flavor to the batter.
Sugar: Adds sweetness to the French toast.
Texas Toast: Thicker slices of bread than a regular loaf that are ideal for this crispy French toast recipe, but feel free to use any kind of bread you have on hand.
Melted Butter: You will use melted butter if you choose to cook your French toast in an air fryer to help the cinnamon sugar mixture to stick to the toast.
Oil, for frying: Use a neutral tasting oil such as vegetable, canola, or peanut oil.
Cinnamon & Sugar: provide the coating for this crispy French Toast.
Whipped Cream, if desired: For extra decadence!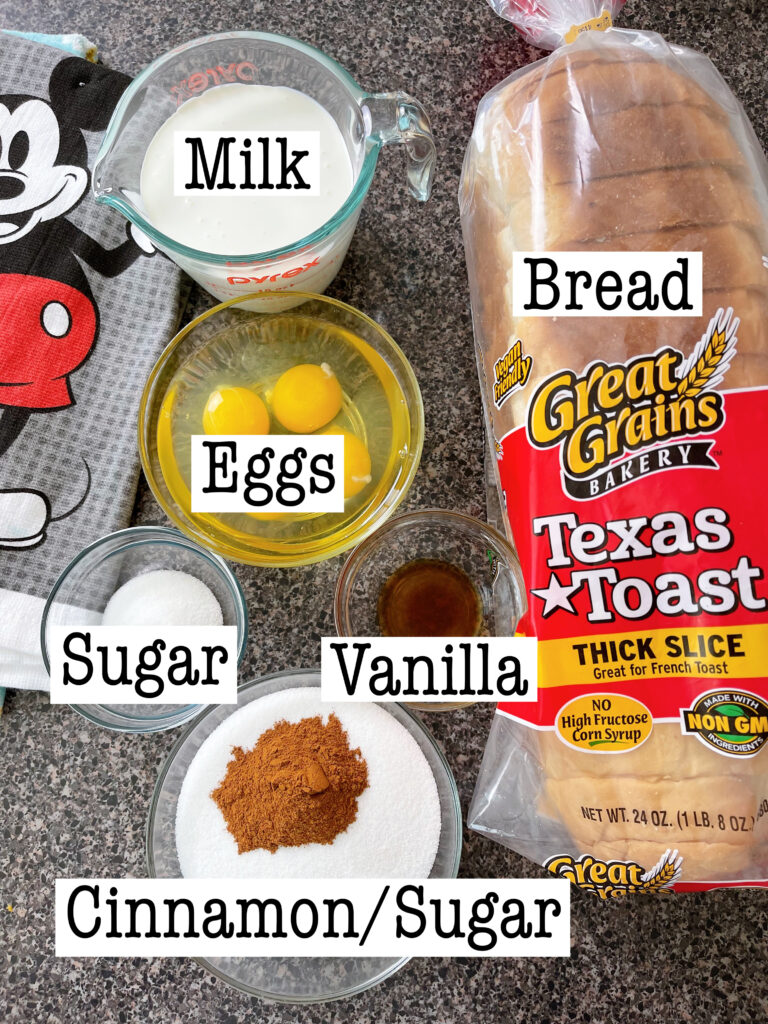 How to Make Disneyland's Crispy French Toast
[1] Lemon Custard: In a mixing bowl or food processor, beat together the milk, heavy cream, instant vanilla pudding and lemon zest for about 1 minute, until completely combined. Place in a container and refrigerate until ready to use.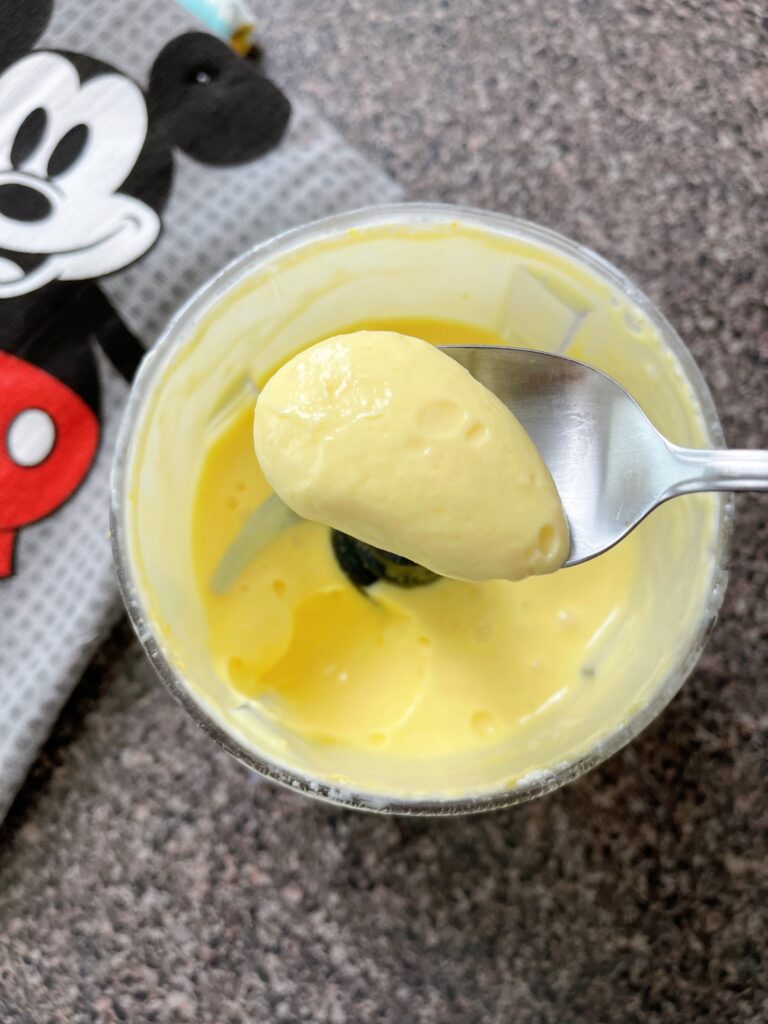 [2] Guava Syrup: Mix 1/2 cup of guava nectar with 2 tablespoons of corn starch. Heat the remaining 1 1/2 cups of guava nectar over medium heat until boiling, then reduce the heat to a simmer. Slowly whisk in the corn starch mixture and stir until the syrup has thickened. Keep warm over medium-low heat.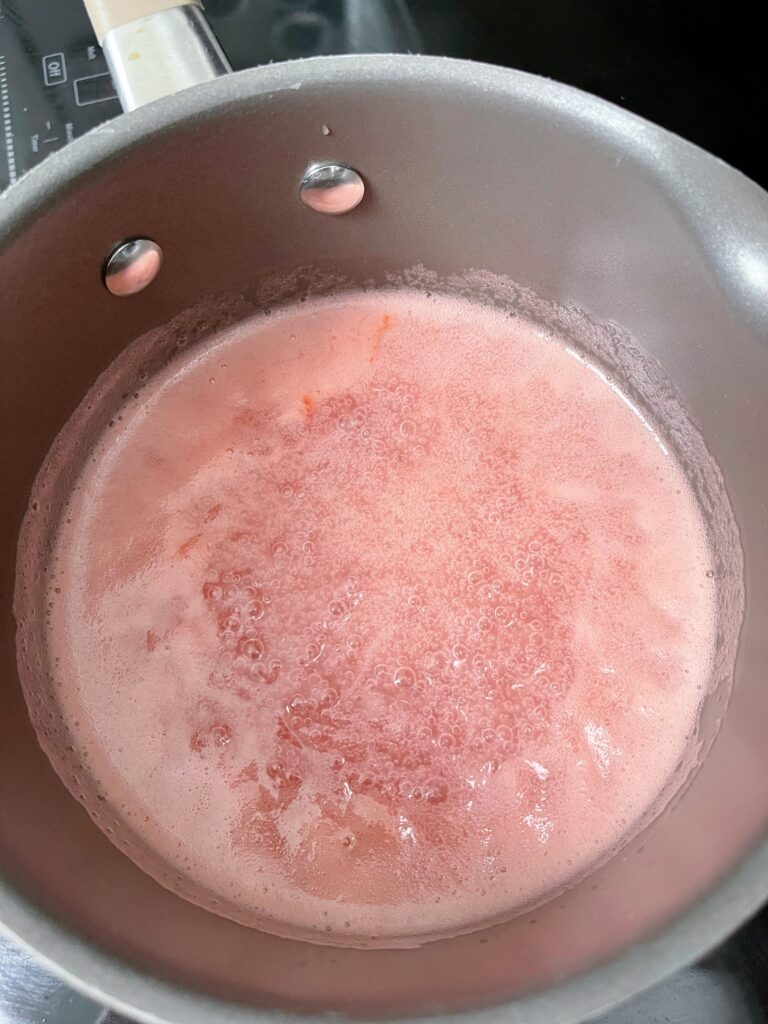 [3] French Toast Batter: In a blender or food processor, combine the eggs, vanilla extract and sugar. Pour the mixture in a shallow dish.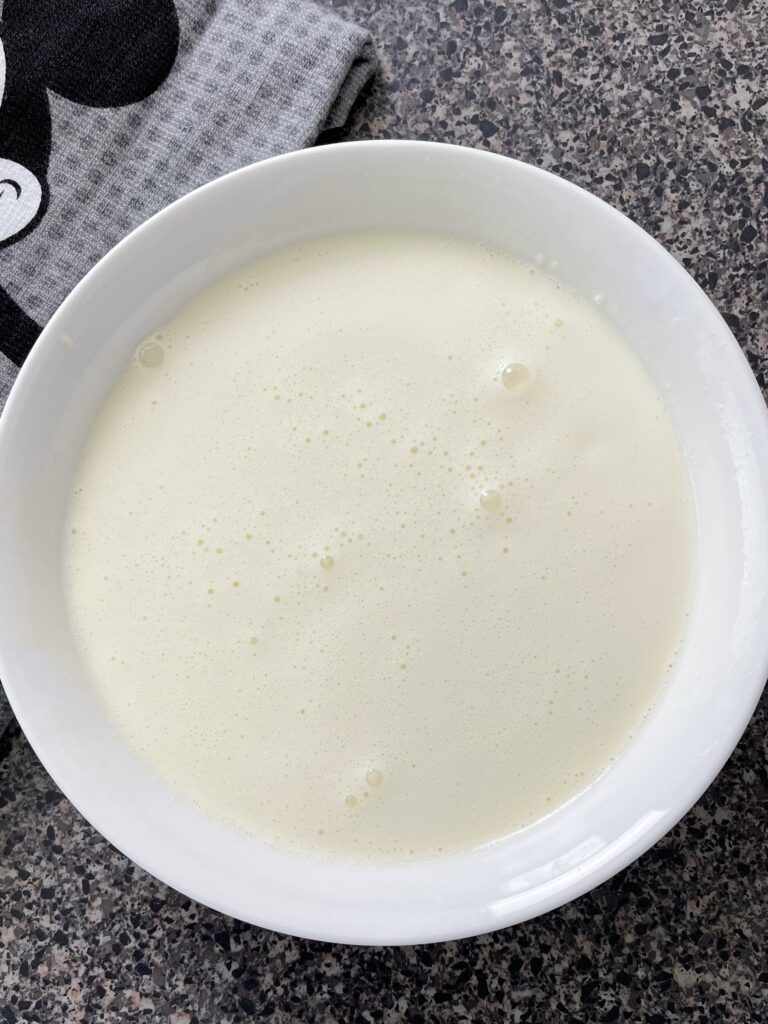 [4] Combine 3/4 cup of sugar and 2 teaspoons of cinnamon to create the cinnamon sugar coating.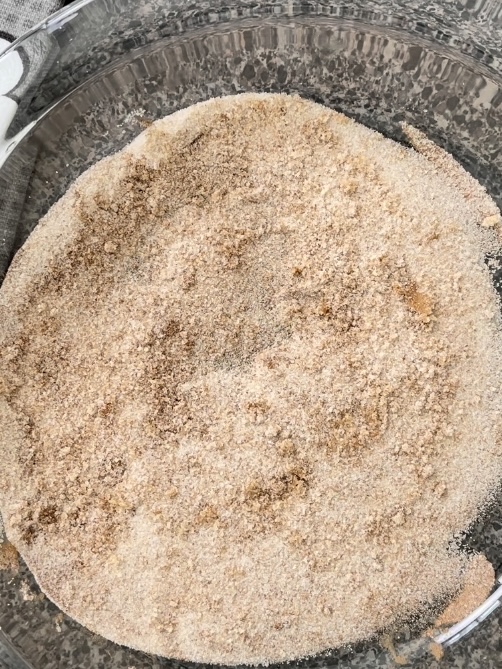 [5] Spread 1-2 tablespoons of lemon custard on a slice of bread and close like a sandwich.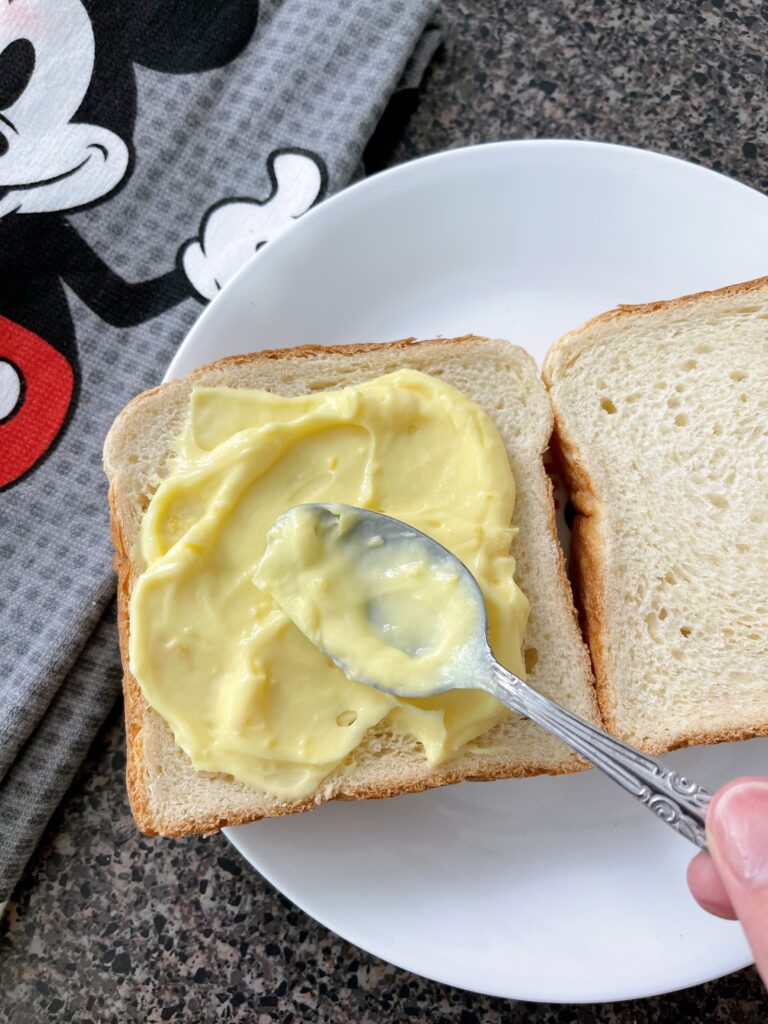 Crispy French Toast Air Fryer Instructions
Dip the bread slices in the batter and place in the air fryer after spraying with nonstick cooking spray. Cook the toast for 3 minutes, then flip over and cook the other side for 3 minutes.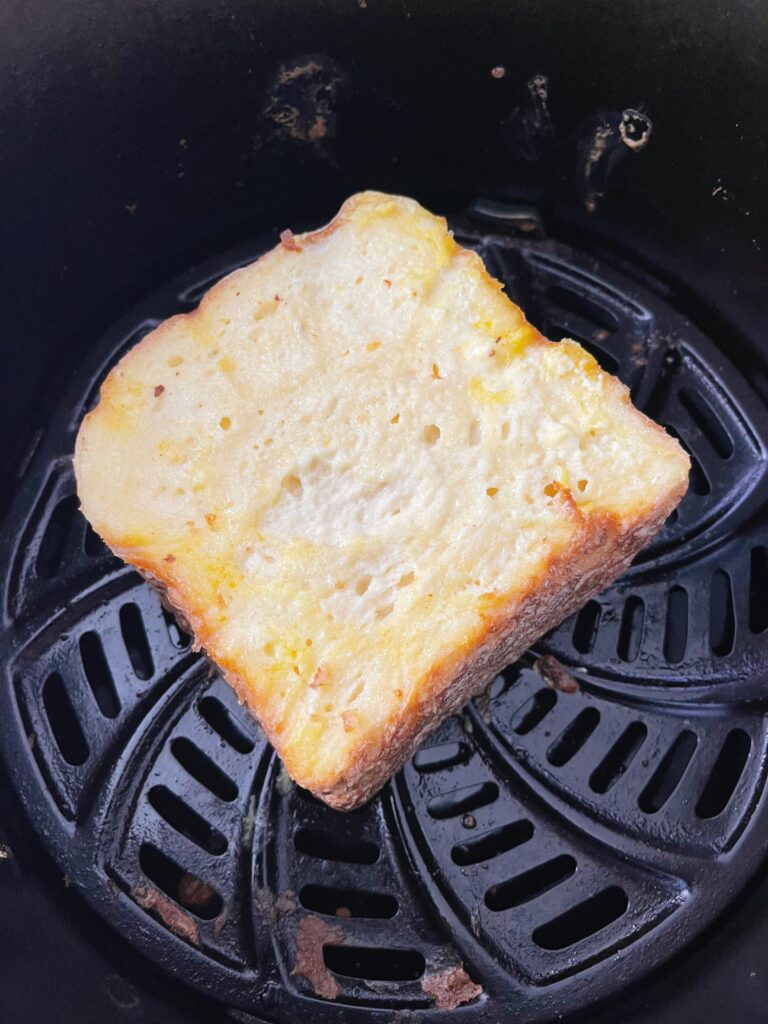 Serve with warm guava syrup and whipped cream.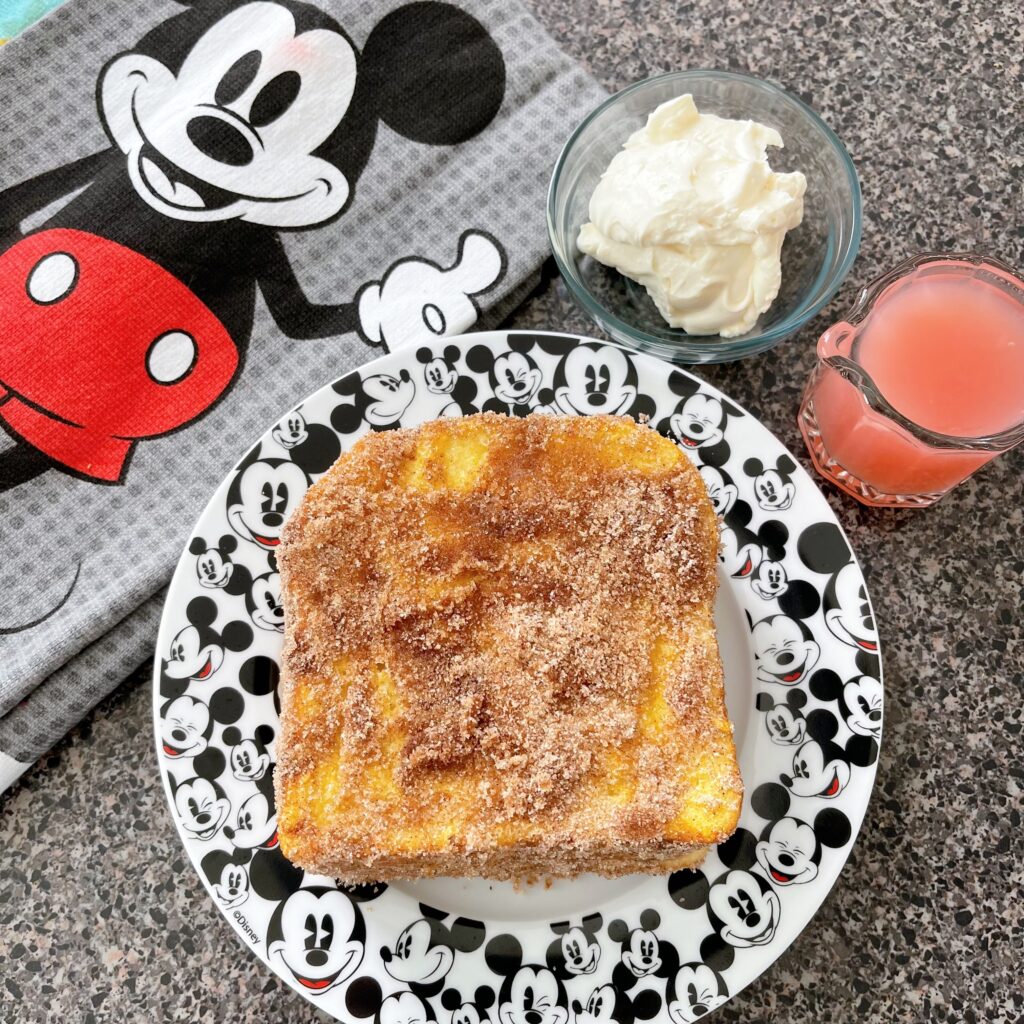 Deep Fried Crispy French Toast Instructions
Heat the oil over medium high heat until it reaches about 350 degrees, then dip the French toast in the egg mixture, covering both sides and letting the excess drip off.. Use tongs to carefully place the bread in the oil.
Fry the French Toast on each side for 3-4 minutes until it is golden brown, then remove the toast from the pan and allow it to drain on a paper towel.
Coat both sides of the crispy French Toast with the cinnamon sugar mixture and serve topped with guava syrup and whipped cream.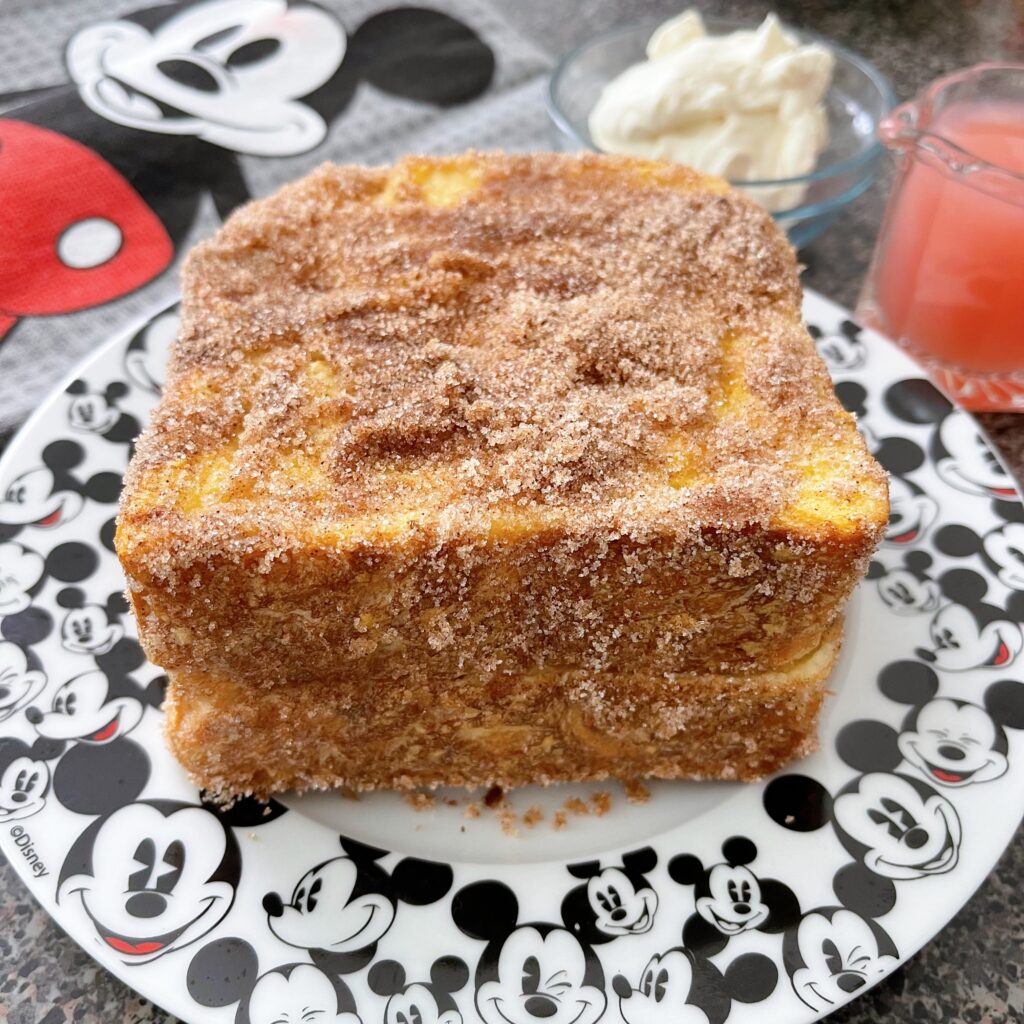 Pan Fried Crispy French Toast Instructions
Heat an electric griddle to 325 degrees or large skillet on a stove over medium-high heat.
Dip the piece of bread in the batter and coat both sides then place on a buttered hot griddle or large skillet.
Cook each slice for 2-3 minutes until golden brown, then remove from the heat and coat with the cinnamon sugar mixture. Top with guava syrup or maple syrup and whipped cream.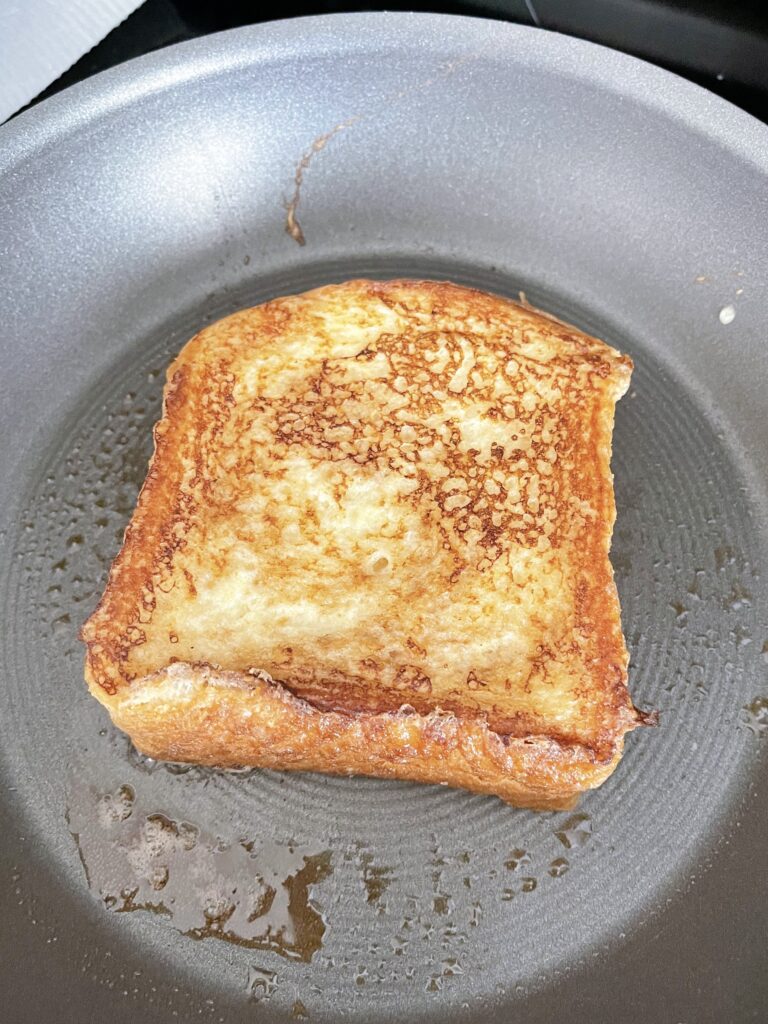 Why doesn't my French toast get crispy?
If you soak the bread for too long in the French Toast batter, it may not come out crispy. Other reasons include not cooking it at a high enough temperature or not using thick enough slices of bread
Is French toast supposed to be crispy?
It depends on your preference. Many people enjoy French Toast that is on the softer side, while others like crispy French toast!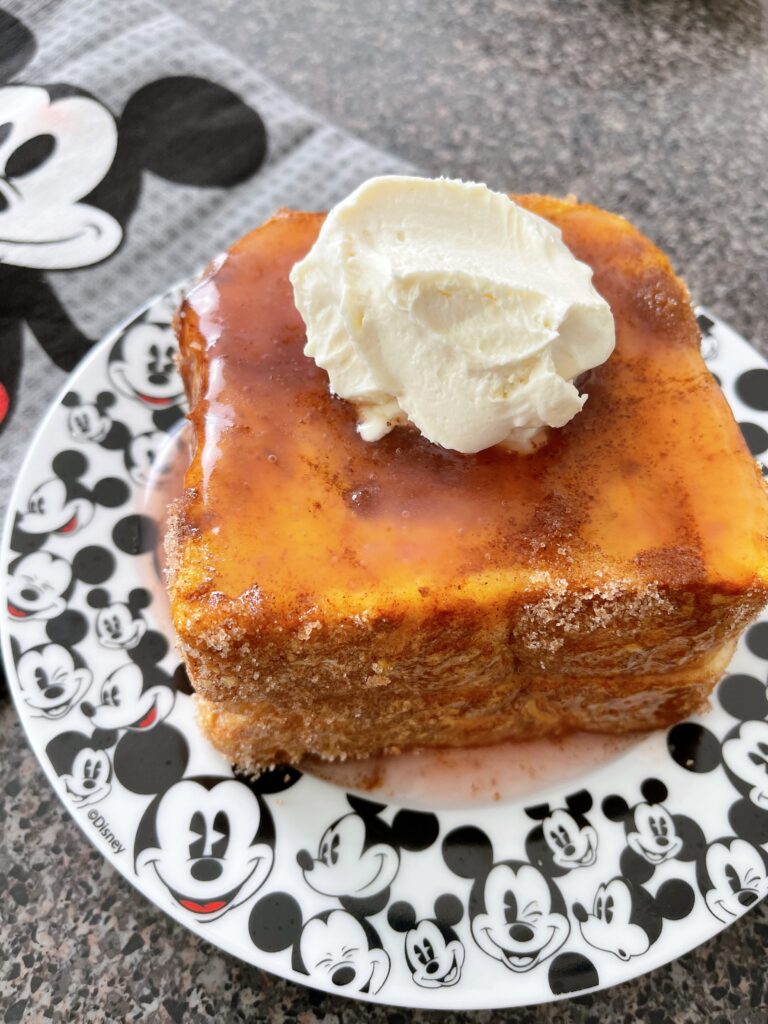 How can I prevent my French Toast from being soggy?
Soggy bread can be caused by a few different things. If you soak the bread for too long in the batter, it will become soggy. Another reason can be not cooking it at a high enough temperature. Be sure to cook the French toast on a preheated griddle or frying pan over medium-high heat
How to keep French toast warm?
You can keep French toast warm by keeping it in a low temperature oven, such as 200 degrees Fahrenheit. Place the cooked French toast in a single layer on a wire rack set over a baking sheet and place in the oven to keep warm. Do not stack the slices of French toast on top of each other or they will become soggy.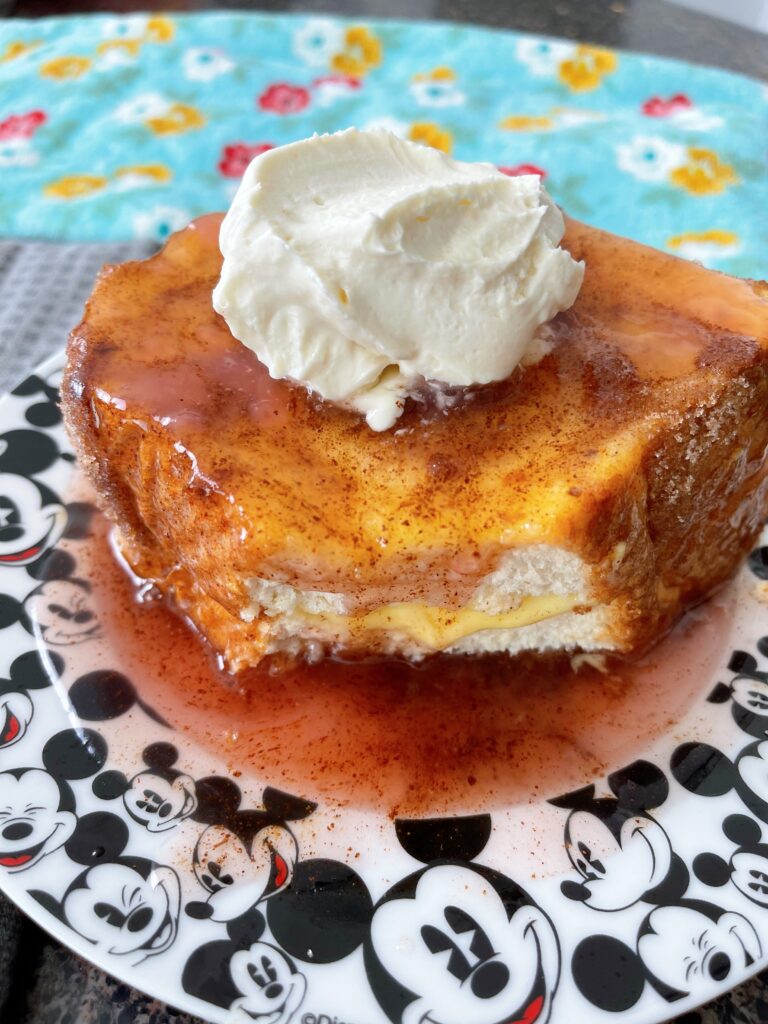 More French Toast Topping Ideas
Items Used in this Recipe
Favorite Breakfast Recipes
Watch the Video: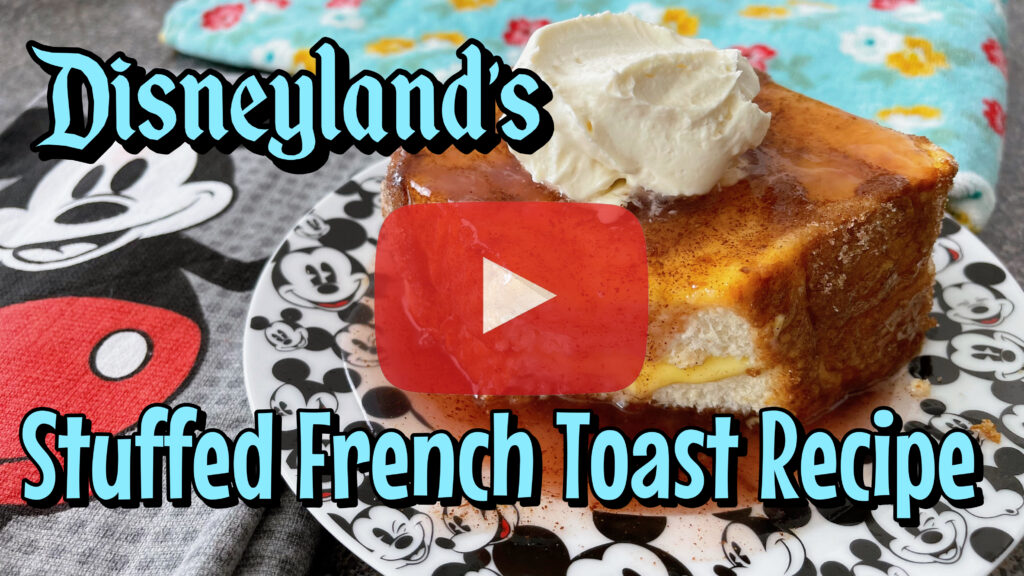 Discount Disneyland Tickets & Vacations
My travel partner, Get Away Today, offers park tickets that are always a few dollars less than what you can purchase directly from Disney. I have been buying my tickets for them for many years and their customer service can't be beat! You can check ticket prices here.
You can save even more when booking your tickets in a vacation package combined with a hotel stay. Get Away Today often offers deals through many Disneyland Good Neighbor hotels where you can get a 3rd or 4th night free! And they offer amazing layaway plans!
And, my readers can use the coupon code: Clubhouse10 to save even more on a 2-night or longer Southern California vacation package! You can check package prices for your next trip here or give them a call at 855-GET-AWAY and tell them Mommy Mouse Clubhouse sent you.
Pin Here: