A delicious Caramel Syrup that is great for pancakes, French Toast, waffles, crepes and even ice cream! Made with only 3 ingredients in under 5 minutes.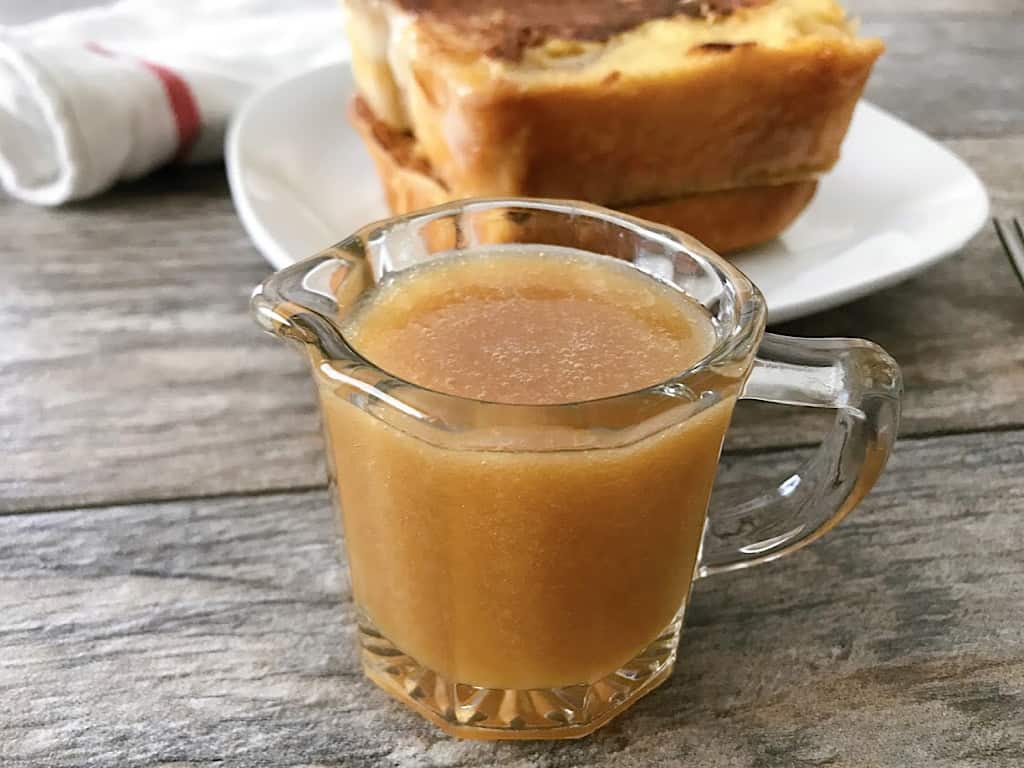 This post may contain affiliate links. When you click on these links, I get a small percentage back at no cost to you! For more information see my disclosure policy.
Below you will find tips, tricks and helpful hints for making this recipe including step by step instructions with pictures. If you would like to go directly to the recipe, scroll down to the recipe card.
Why You'll Love this Recipe
Caramel Syrup. Is your mouth watering yet? This syrup is seriously one of the greatest things that will ever happen to breakfast!
It only requires 3 ingredients, takes less than 10 minutes to make, and is great for pancakes, French Toast, Waffles, Crepes, and even Ice Cream!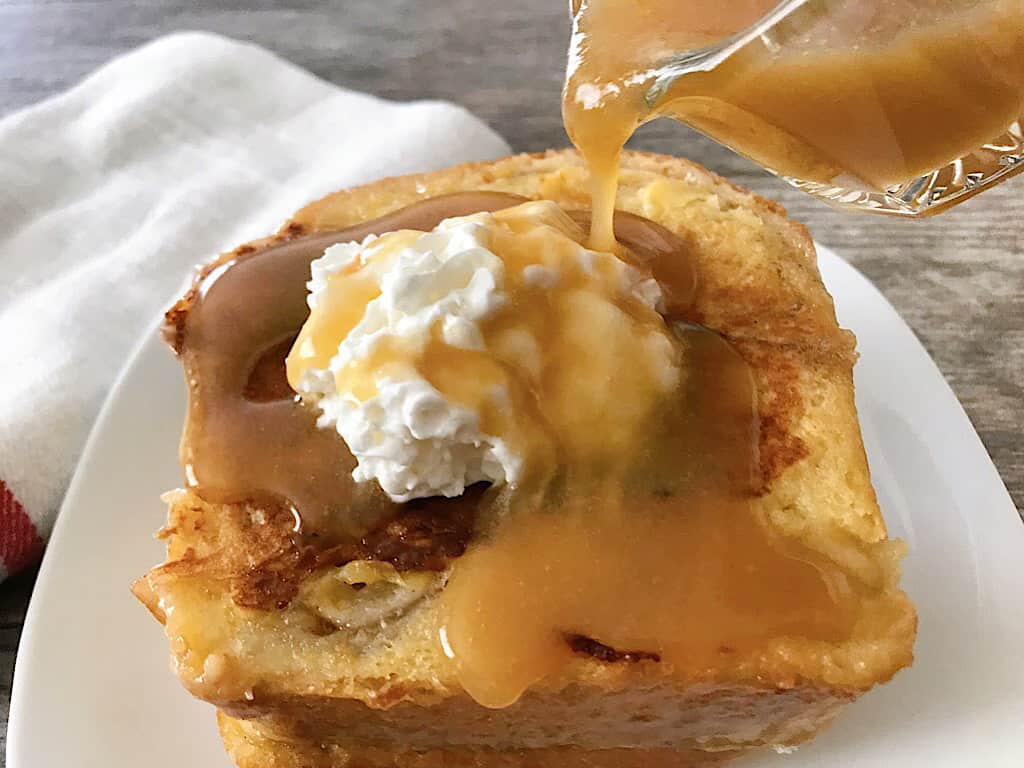 Kneader's Bakery uses it on their Chunky Cinnamon French Toast, which is were I fell in love with it.
Go ahead and make it! I know you'll love it too. You might also like my Sweet Cream Cheese Syrup, Fresh Raspberry Syrup and Microwave Salted Caramel Chocolate Ganache!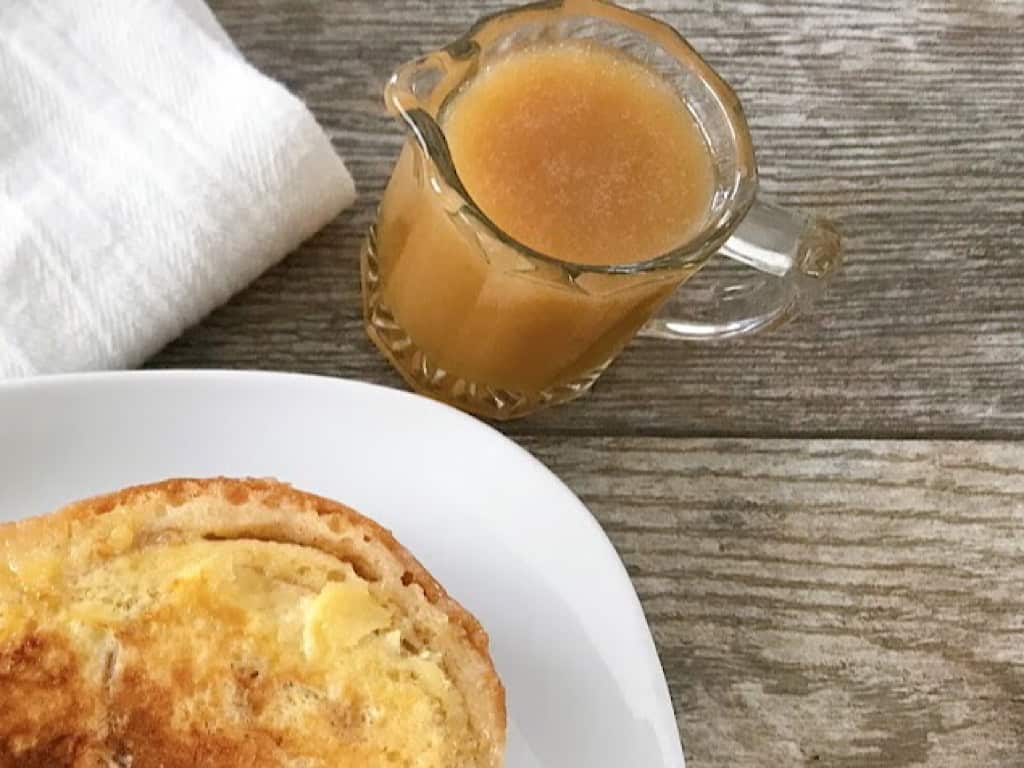 Favorite Breakfast items to Pair with Caramel Syrup: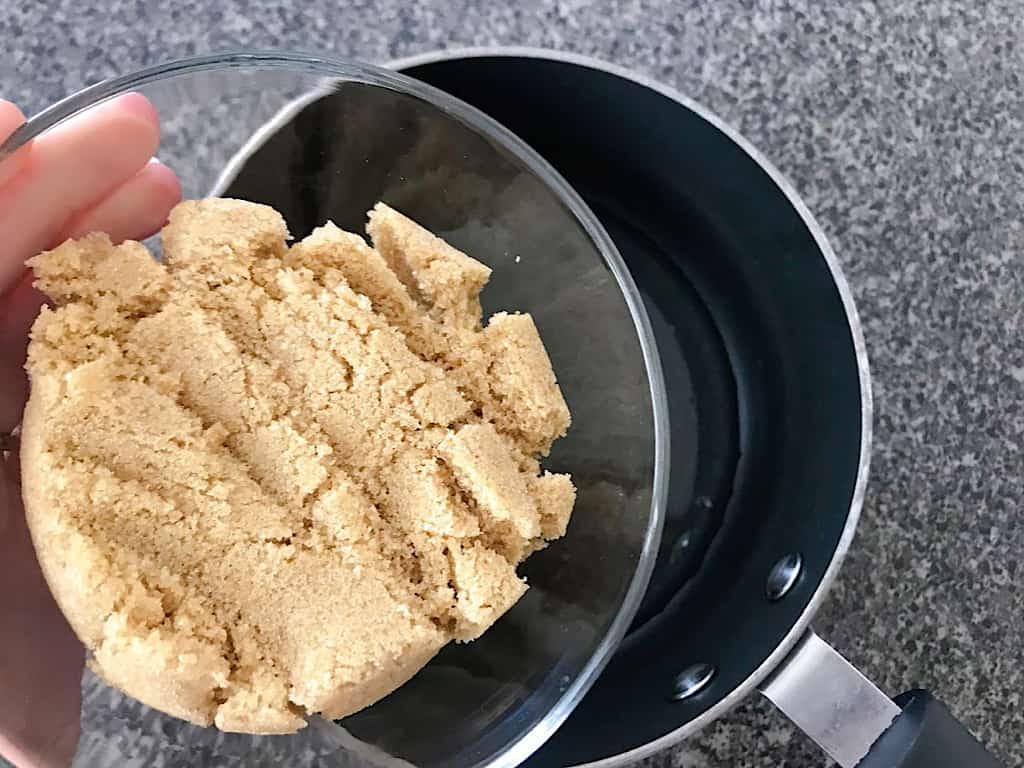 Ingredients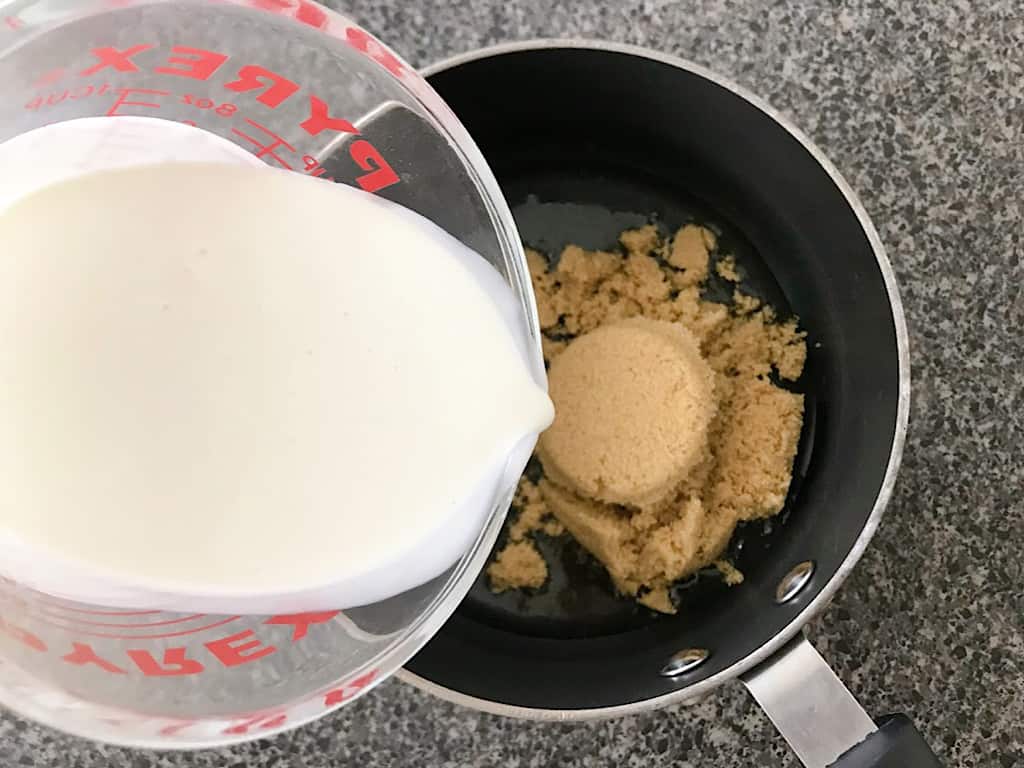 Helpful Kitchen Tools
How to Make Caramel Syrup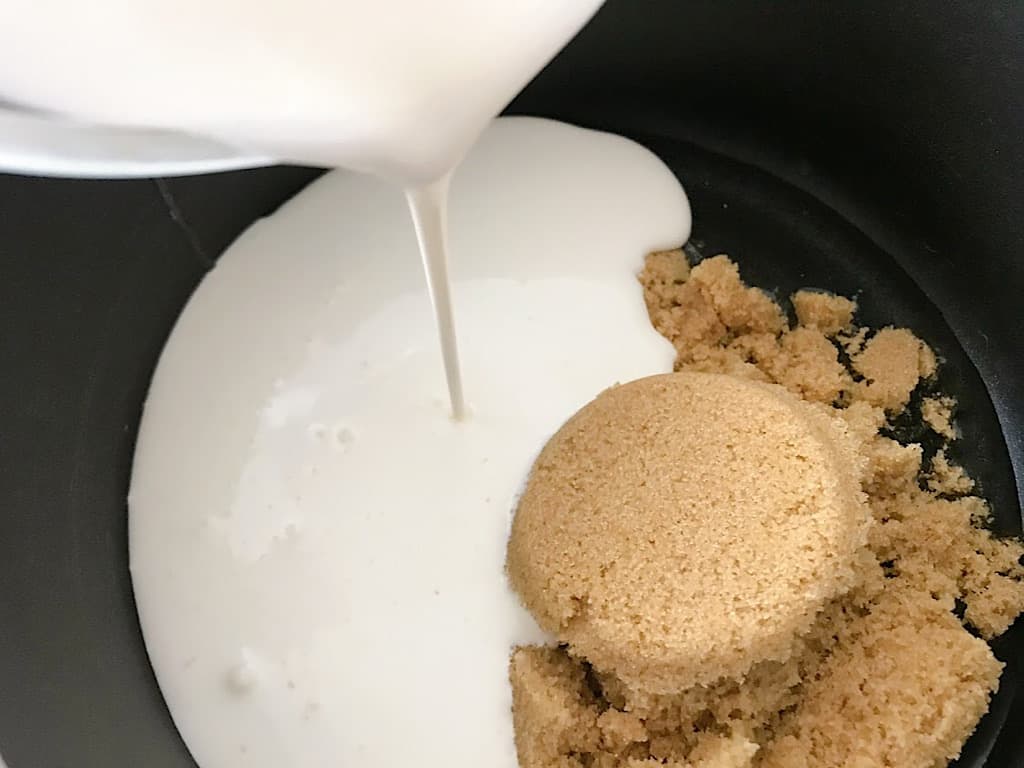 More Breakfast Recipes To Try:
Watch to video here: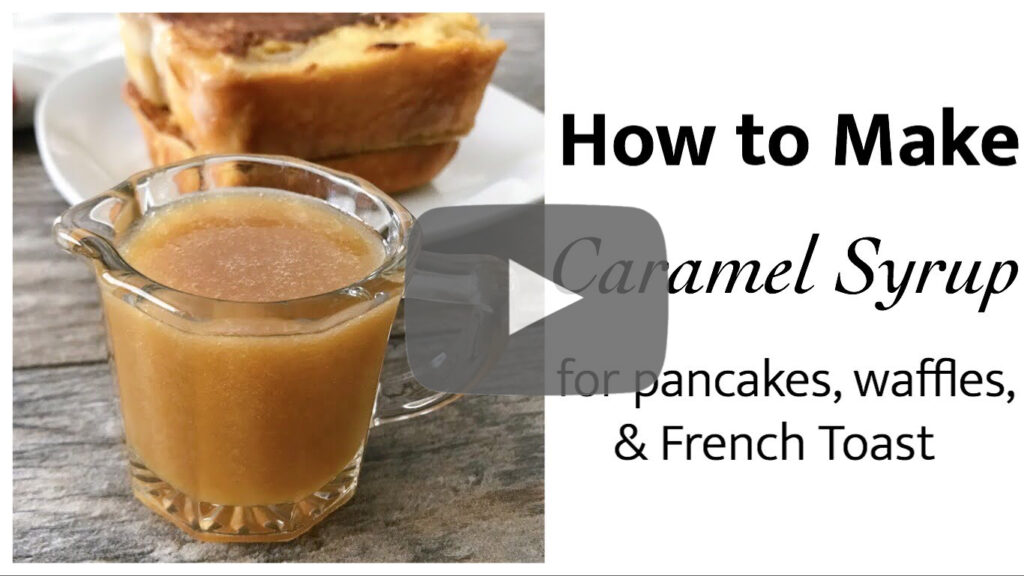 Pin for later: