Indulge in the sweet and decadent flavor of caramel with this easy-to-make Salted Caramel Syrup that's the perfect combination with pancakes, French toast, waffles, crepes, and even vanilla ice cream! You can whip up this delicious syrup in just under 5 minutes using only three simple ingredients: sugar, water, and heavy cream. No candy thermometer needed!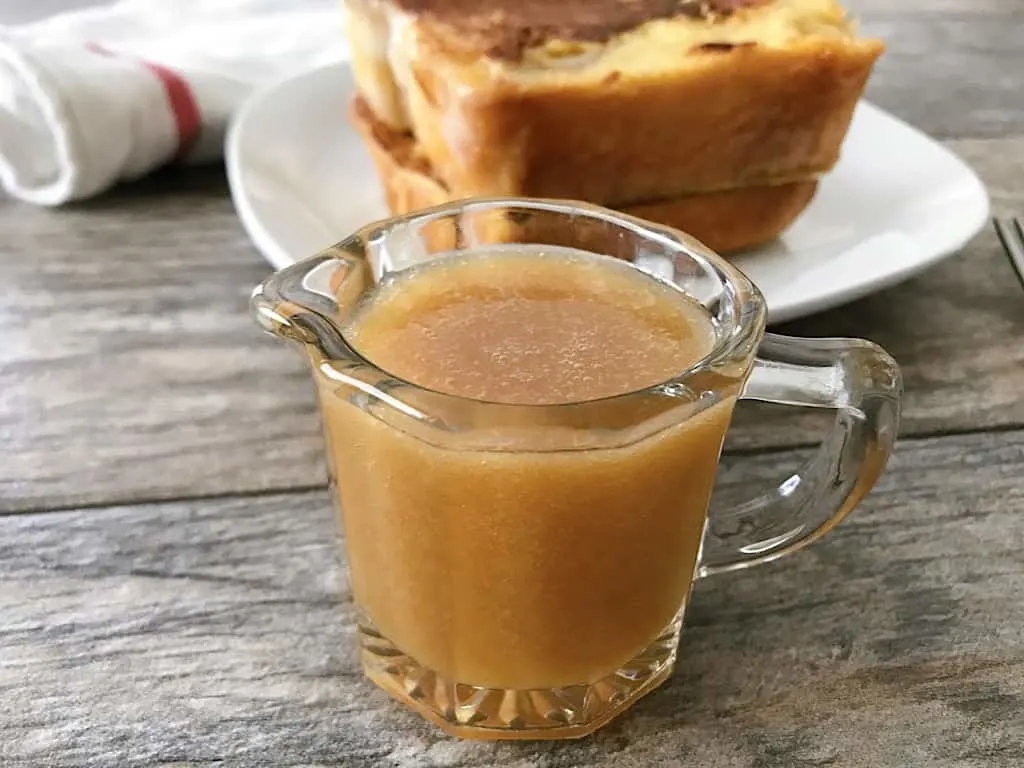 This post may contain affiliate links. When you click on these links, I get a small percentage back at no cost to you! For more information see my disclosure policy.
Below you will find tips, tricks and helpful hints for making this recipe including step by step instructions with pictures. If you would like to go directly to the recipe, scroll down to the recipe card or tap "Jump to Recipe" at the top of the page.
Why You'll Love This Homemade Caramel Syrup Recipe
You will love this recipe because it is quick and easy to make with just 3 ingredients. The rich, creamy, and decadent caramel flavor makes it perfect for breakfast, dessert, or snacking. Best of all, it only takes 5 minutes to prepare!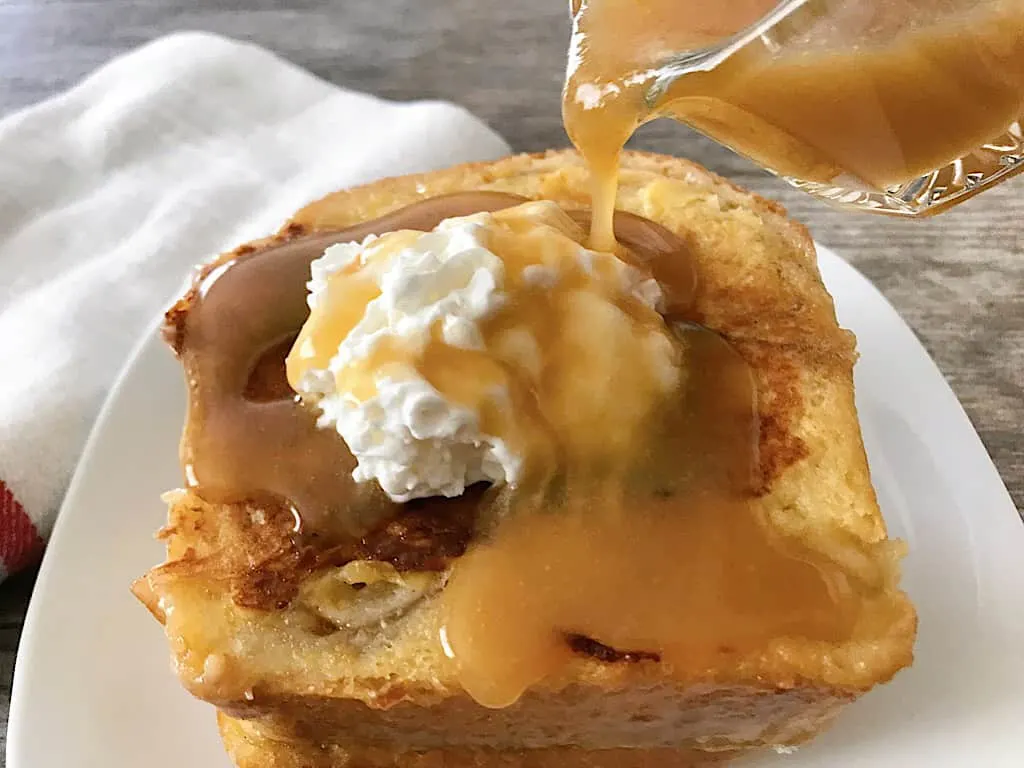 This easy caramel syrup tastes just like the syrup from Kneaders Bakery that is served with their famous French toast!
You might also like my other homemade syrups: Sweet Cream Cheese Syrup, Fresh Raspberry Syrup and Microwave Salted Caramel Chocolate Ganache!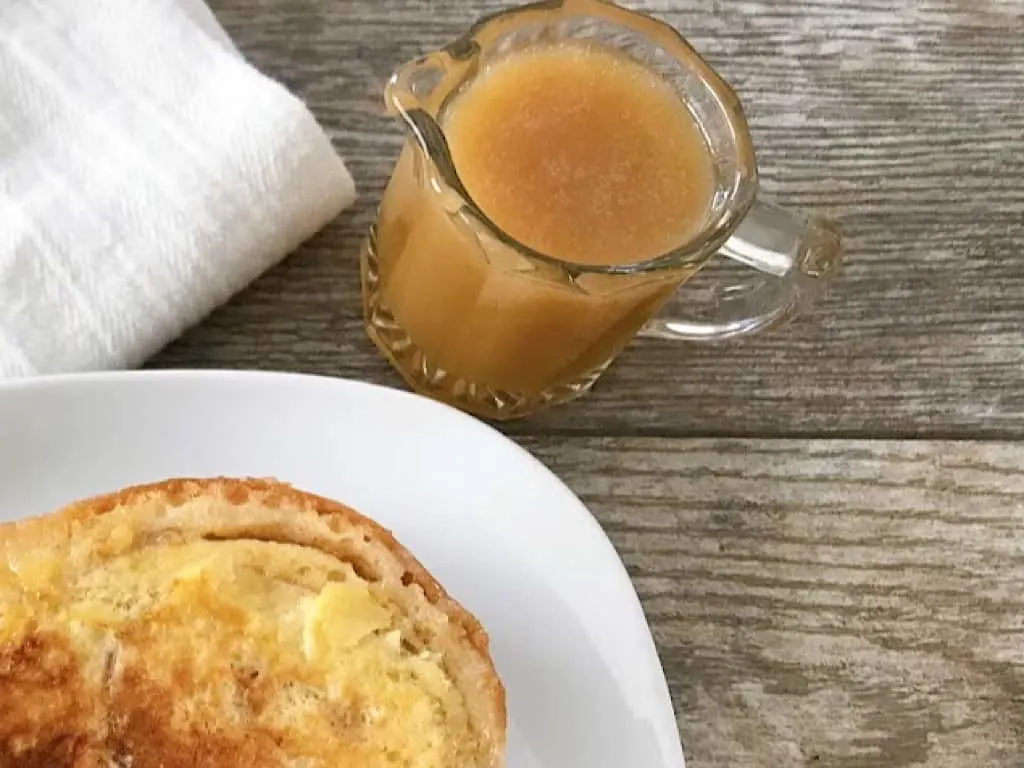 Favorite Breakfast items to Pair with Caramel Syrup: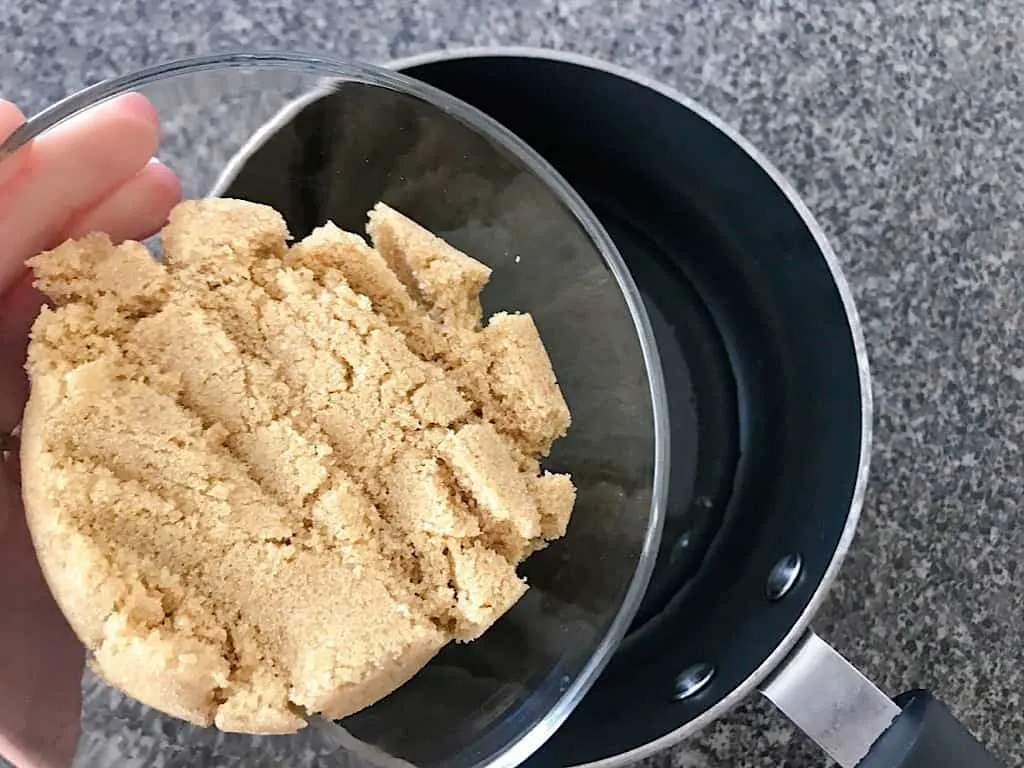 Salted Caramel Syrup Ingredients
*Ingredient amounts are located in the recipe card at the end of this post.
Light Corn Syrup: This is used to help thicken and bind the syrup.
Brown Sugar:Adds a delicious depth of flavor to the caramel syrup. White sugar is not needed for this recipe.
Heavy Cream: Adds richness and creaminess to the syrup.
Salt: A pinch of sea salt helps to balance the sweetness. Feel free to adjust the amount of salt to your taste.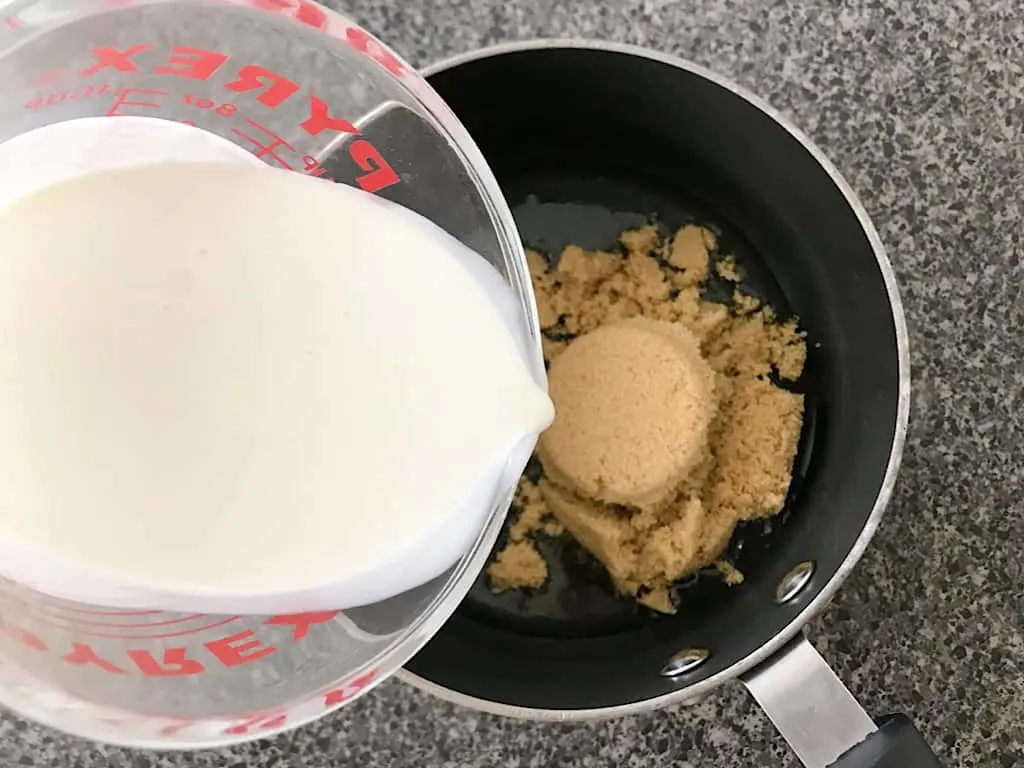 How to Make Caramel Syrup
[1] Add the corn syrup, brown sugar, and heavy cream to a small saucepan.
[2] Whisk the sugar mixture over medium-high heat until the sugar dissolves. Stir in the salt.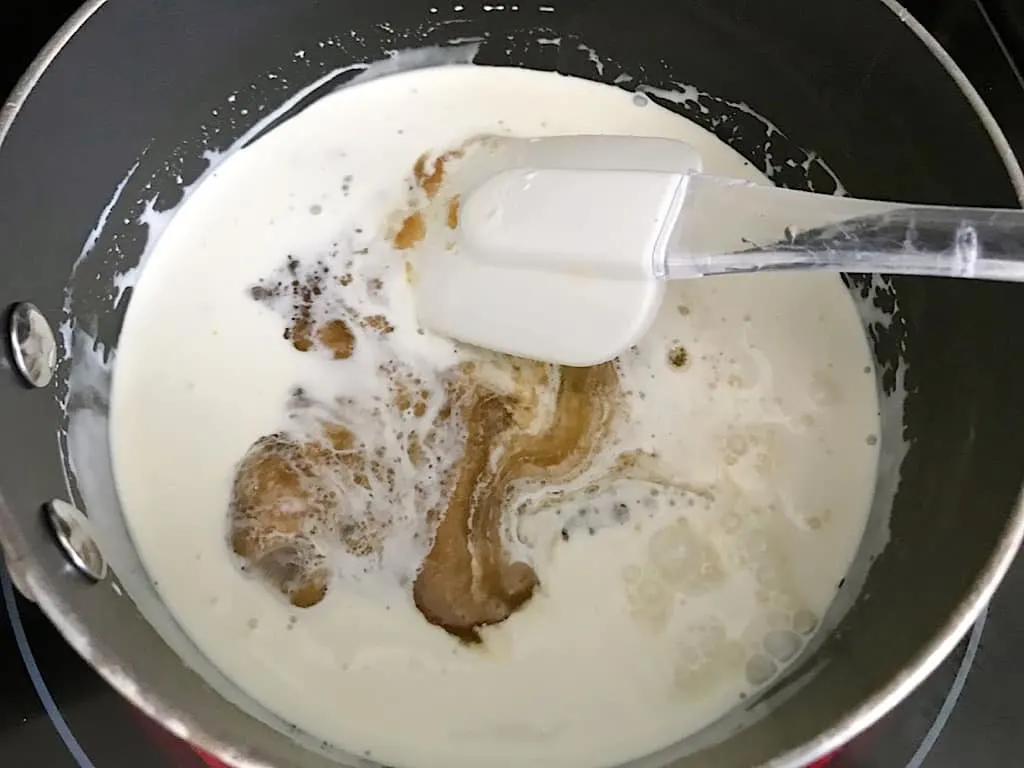 [3] Keep the syrup warm on the stove over medium-low heat until ready to drizzle over your favorite pancakes, French Toast, or waffles! The syrup will get a thicker consistency as it cools.
Helpful Kitchen Tools
How to Store Leftovers
Leftover caramel syrup can be stored in an airtight container, like a glass jar or mason jar, in the refrigerator for up to 1 week. To re-heat, simply warm it over low heat on the stove.
Frequently Asked Questions
What ingredients do I need to make salted caramel breakfast syrup?
You will need light corn syrup, brown sugar, heavy cream, and a pinch of salt.
Can I use this hot caramel syrup for desserts?
Yes! This salted caramel syrup is perfect for drizzling over ice cream sundaes or other decadent desserts.
Do I need to refrigerate the leftover caramel syrup?
Yes, any leftover salted caramel syrup should be stored in an airtight container in the refrigerator for up to one week.
Can I use regular salt instead of sea salt for this homemade salted caramel sauce recipe?
Yes, regular table salt can be used in place of sea salt or kosher salt for this recipe.
Can I freeze the caramel syrup?
No, we do not recommend freezing this salted caramel syrup.
Is it necessary to use heavy cream in this recipe, or can I substitute with another ingredient?
Yes, it is necessary to use heavy cream in this recipe. It is not recommended to substitute with another ingredient.
Can I add any other flavors such as vanilla extract or cinnamon to this syrup?
Yes, you can certainly add other flavors such as vanilla extract or cinnamon to this salted caramel syrup recipe. Feel free to experiment with different flavors and combinations!

Final Thoughts
The decadent taste of this Salted Caramel Syrup is sure to take your breakfast and desserts to the next level. With its simple basic ingredients and quick prep time, you can easily enjoy this indulgent syrup any day of the week. Enjoy!
More Delicious Recipes To Try:
Watch to video here: