Amazing Sweet Cream Waffles will literally melt in your mouth! They are soft, delicate, and will definitely be the best tasting waffle you'll ever make!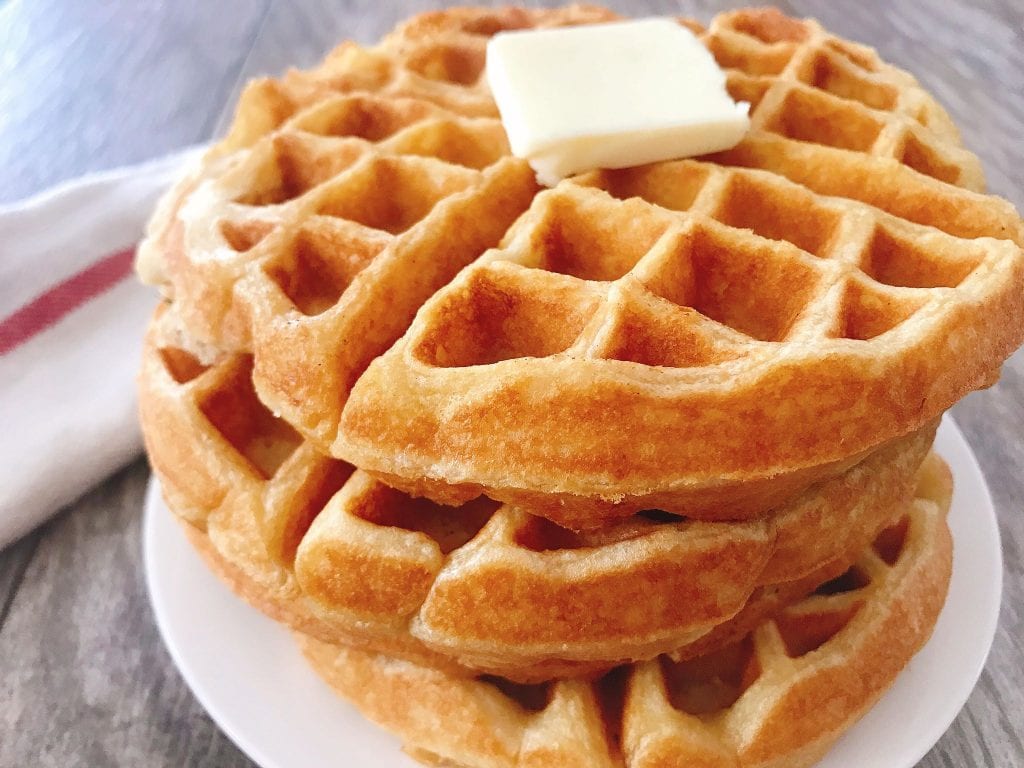 This post may contain affiliate links. When you click on these links, I get a small percentage back at no cost to you! For more information see my disclosure policy.
One of the most popular recipes on my blog is Sweet Cream Pancakes. I've been wanting to create a Sweet Cream Waffle recipe and have finally done it! And let me tell you, the result is EPIC.
These are THE BEST waffles I have ever had in my life. No joke. They are definitely not the most diet friendly, but trust me, they will make a great cheat day treat!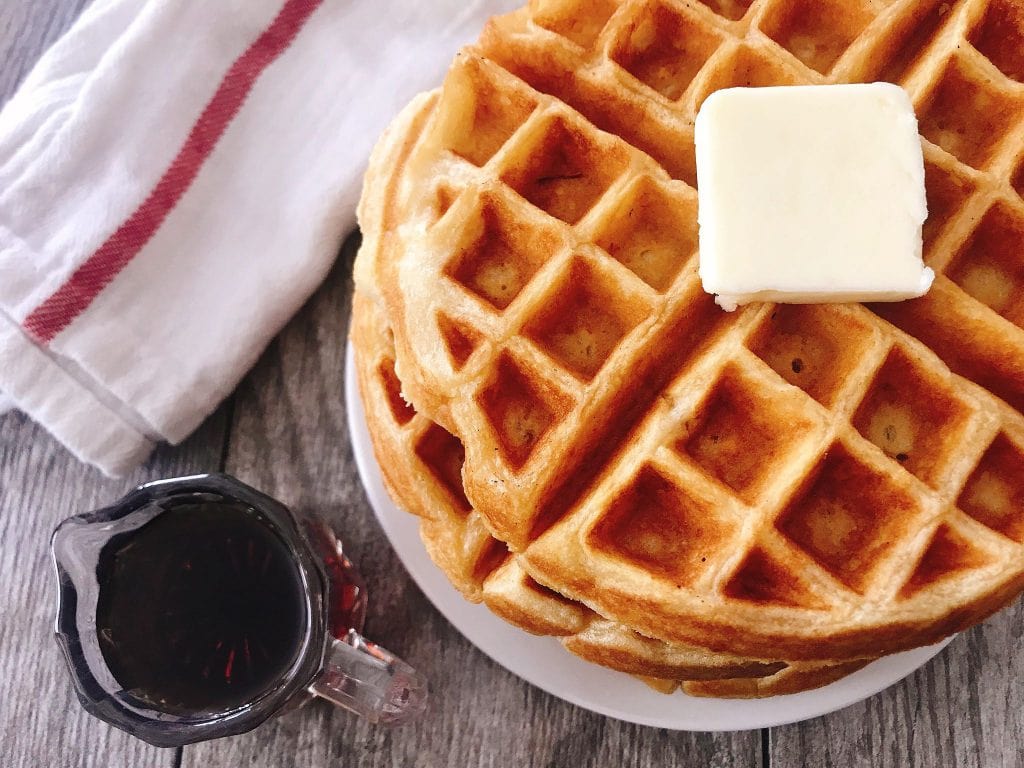 The waffles are full of sweet cream flavor which makes the batter extremely thick, definitely thicker than any waffle batter you might be used to.
They are pretty delicate as well. You'll need to be careful when removing them from your waffle iron.
The best way I found to do this was to carefully lift a corner of the waffle with a fork, and slide a plate right under it.
These waffles are so yummy and sweet, you might not even need syrup! Just sprinkle on some blueberries or chopped strawberries and top them with some whipped cream and you will be in heaven!
But you might want to try this Sweet Cream Cheese Syrup. You won't regret it!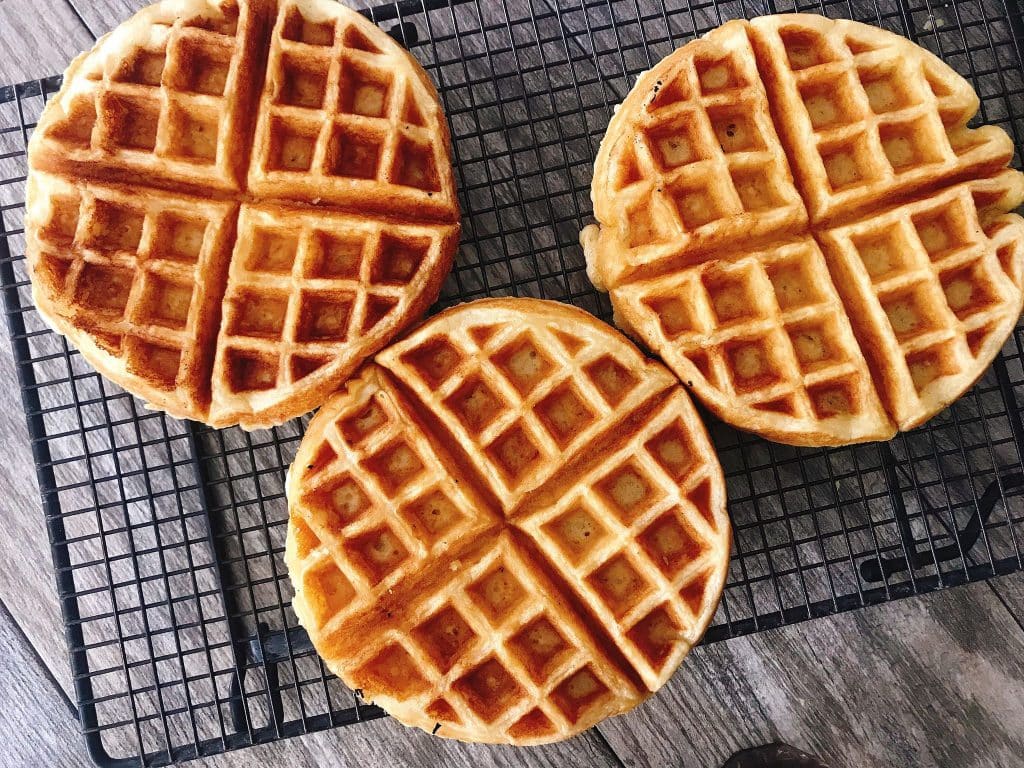 Ingredients
2 Cups All Purpose Flour

1/4 Cup Sugar

2 Teaspoons Baking Powder

1 Teaspoon Baking Soda

1/2 Teaspoon Salt

1 Tablespoon Malted Milk

3 Cups Heavy Cream

1/2 Cup Butter, melted

2 Eggs

1 Tablespoon Vanilla Extract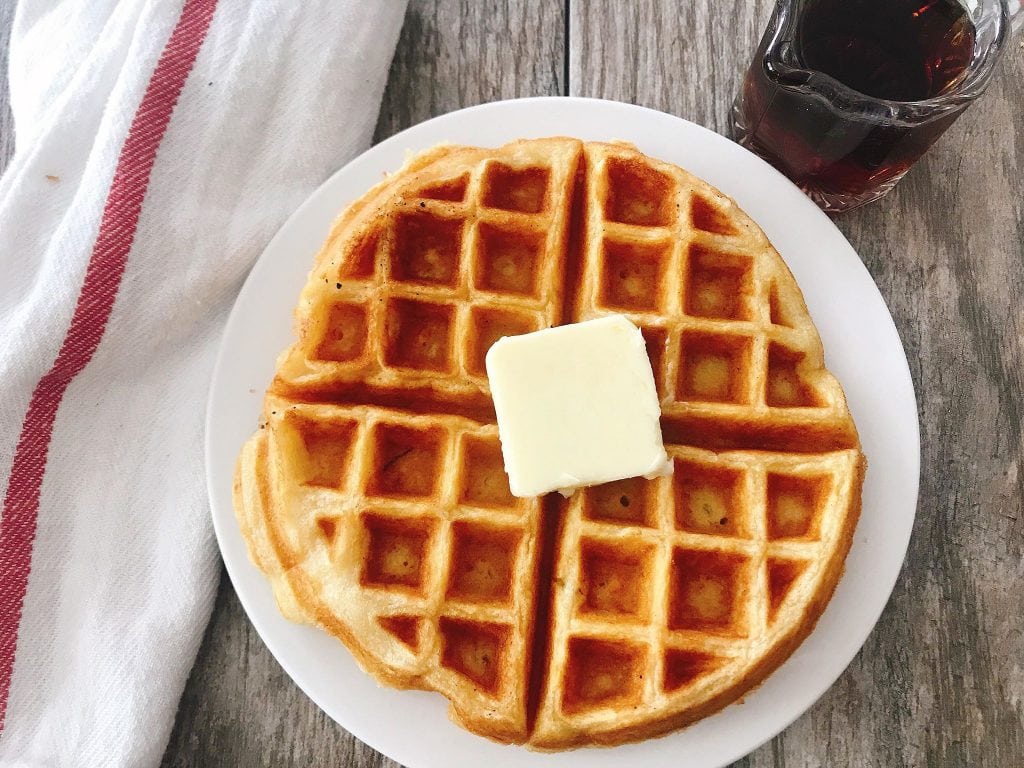 Helpful Kitchen Tools
Directions
In a separate bowl, whisk the heavy cream, melted butter, eggs, and vanilla together. Make a well in the center of the dry ingredients and pour in the wet ingredients.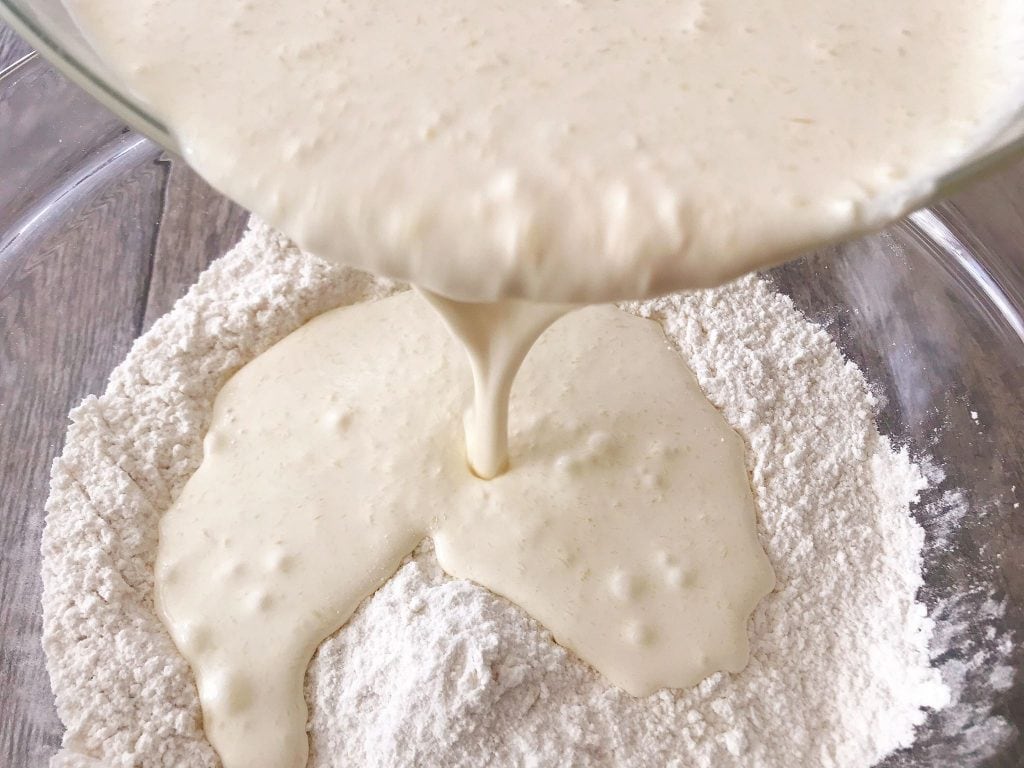 Mix them together with a silicone spatula to make sure you incorporate it all together. The Batter will be THICK.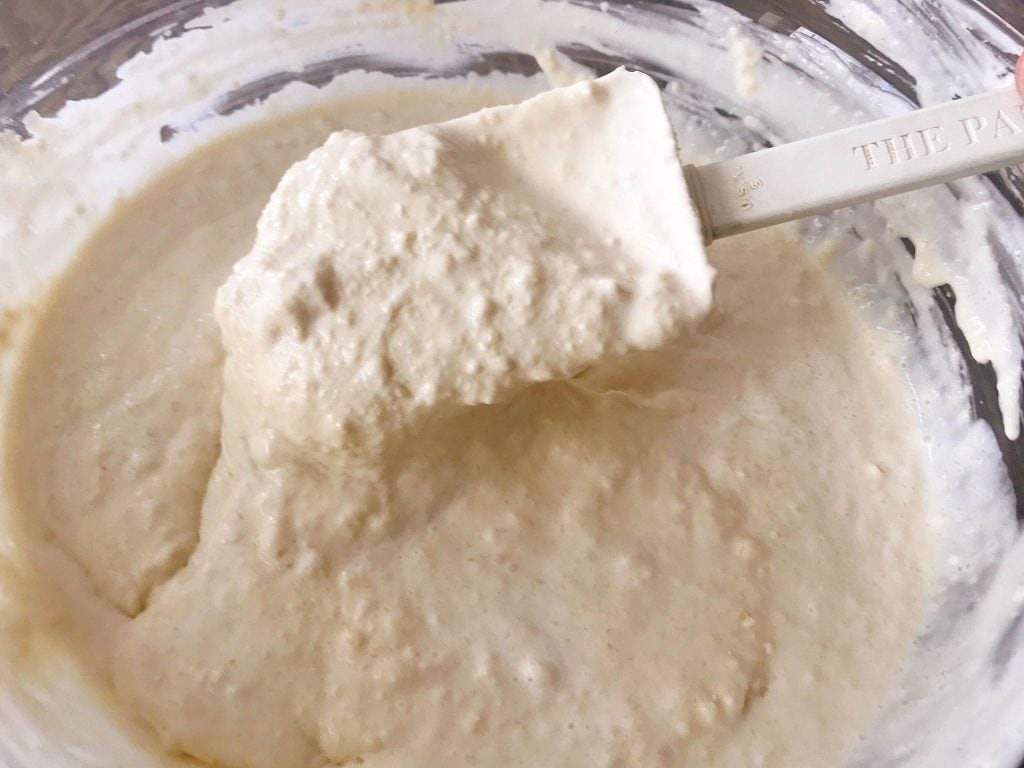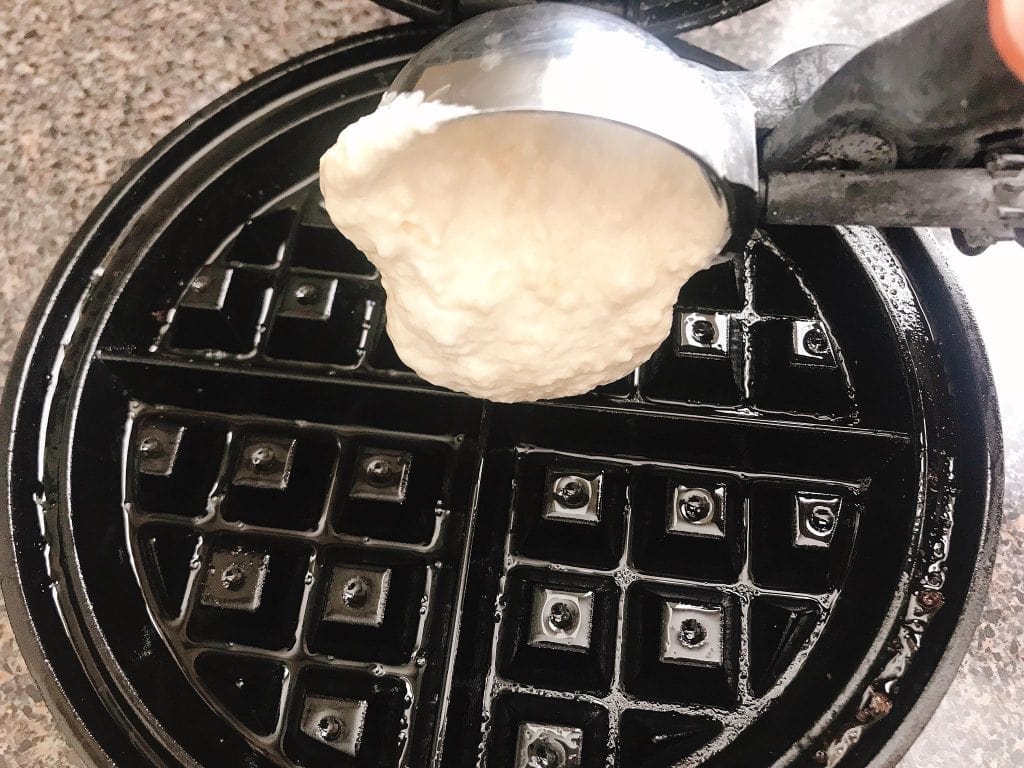 For my waffle iron, I need a little more than 3 scoops to make a complete waffle. You may need to play around with the number of scoops you'll need, depending on the size of your waffle iron.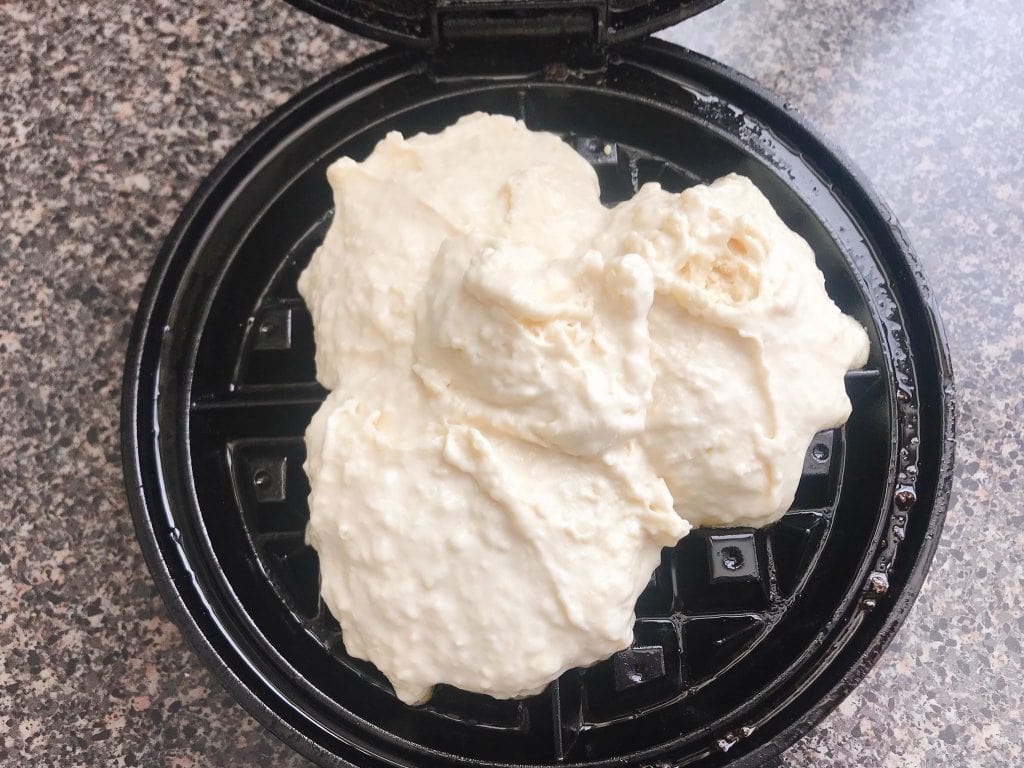 When making the Sweet Cream Waffles, I ended up leaving them in the waffle iron a little bit longer than when the indicator light came on. Make sure they are golden brown in color.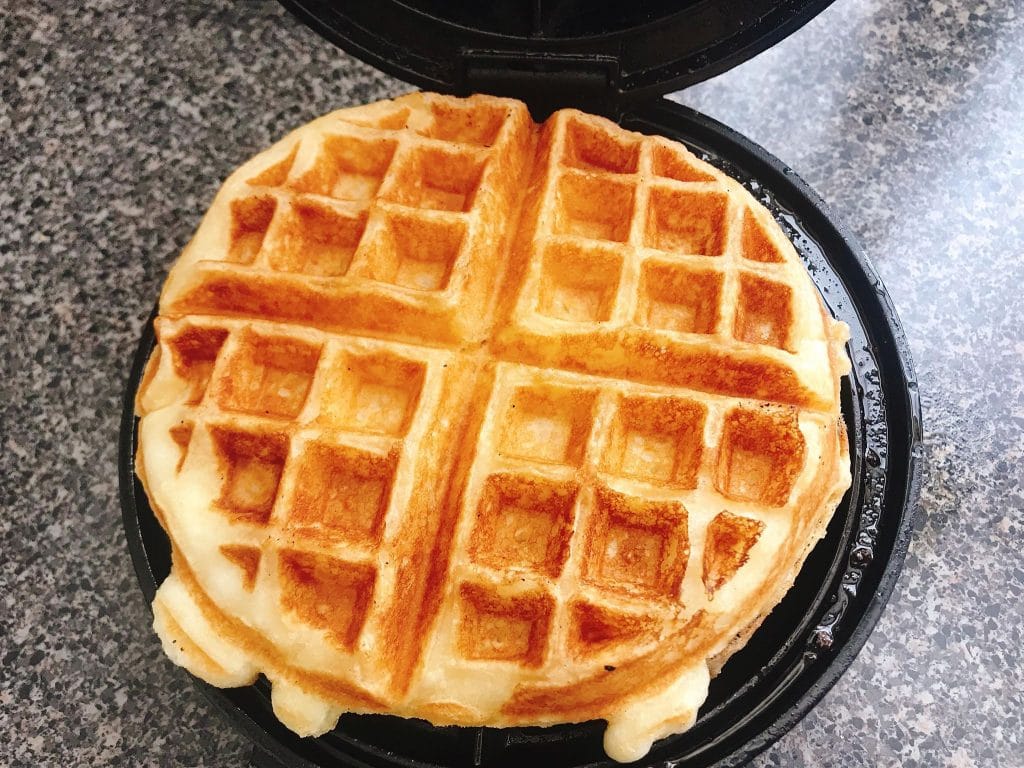 As I stated earlier, the waffles are very fragile. If you aren't careful, they can break easily. The best way to remove them from the waffle iron is to gently lift a little bit of the waffle with a fork and slide a plate under it.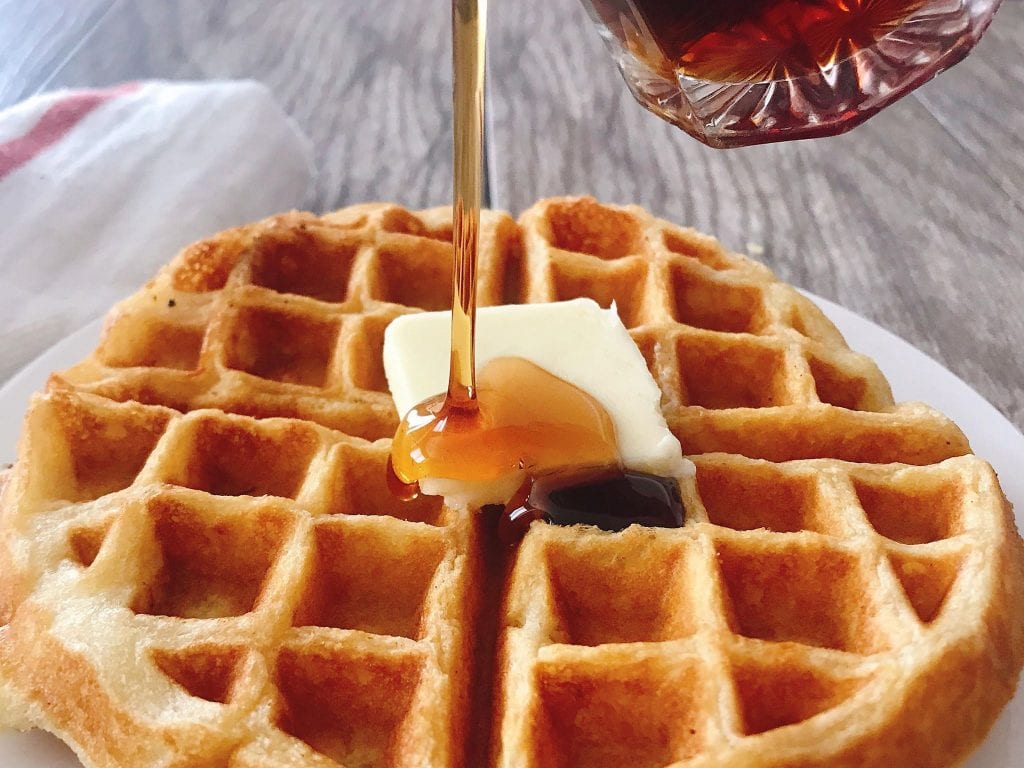 Enjoy Your Waffles!
Now you can enjoy your delicious waffles however you want! Whether with butter and maple syrup, fruit and whipped cream, or ice cream and chocolate sauce. I won't judge.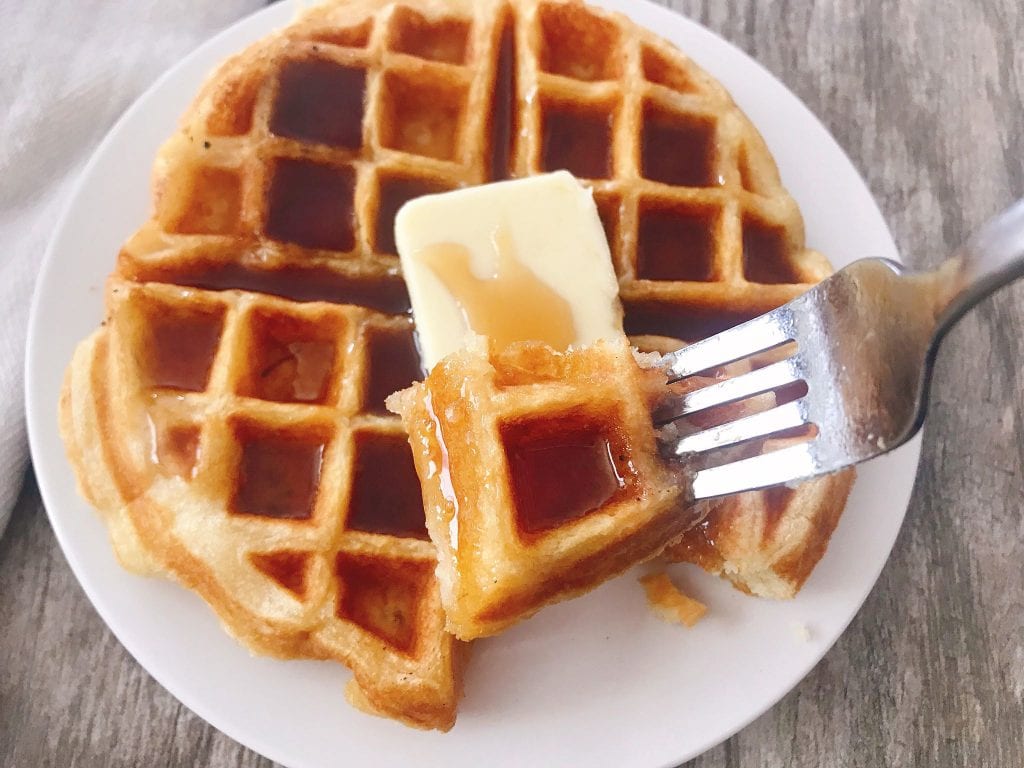 Make sure to follow me on Instagram and tag @mommymouseclubhouse if you make these yummy waffles! And check out more breakfast recipes here!
More Waffle Recipes to try: