Want to know if you can use pancake mix to make waffles? Yes you can! Use this short cut recipe to have almost made-from-scratch waffles in just a few minutes!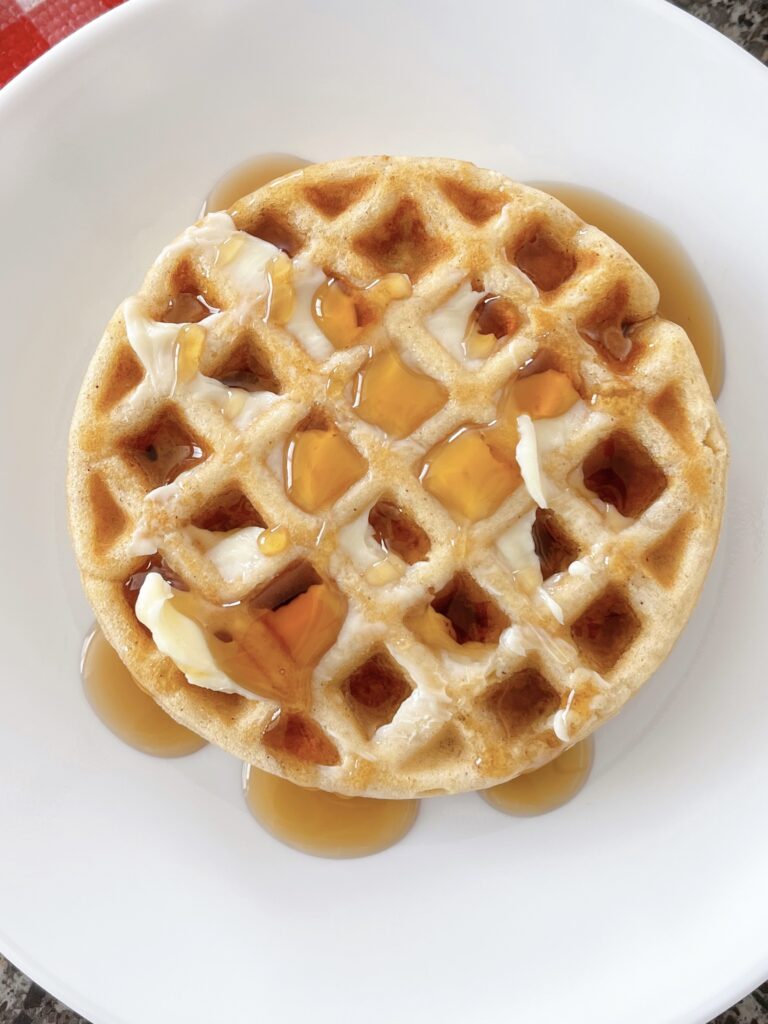 This post may contain affiliate links. When you click on these links, I get a small percentage back at no cost to you! For more information see my disclosure policy.
Who has time to make waffles from scratch? It's hard enough to find time to make breakfast, let alone something as complicated as waffles from scratch.
This recipe for almost-made-from-scratch waffles will take just a few minutes of your time, and you'll have delicious, fluffy waffles in no time at all!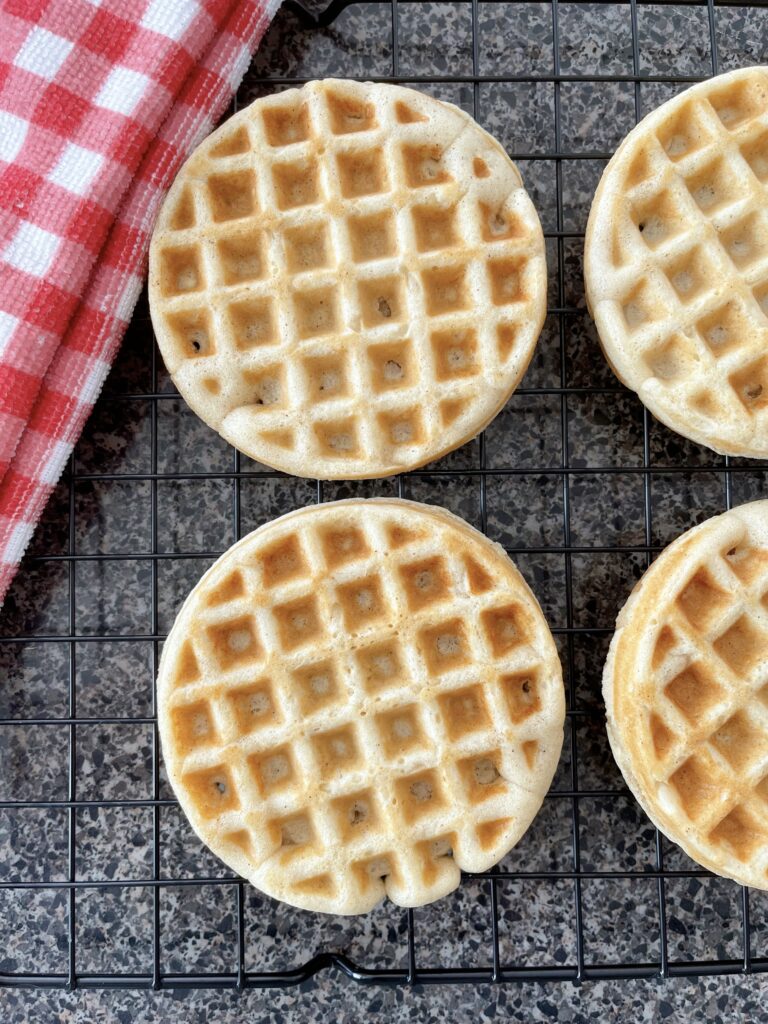 Why Use Oil Instead of Butter?
Instead of butter, this recipe recommends using oil. The reason is because the waffles will be crispier than if you were to use butter. The best type of oil to use is a neutral-tasting oil like vegetable or canola.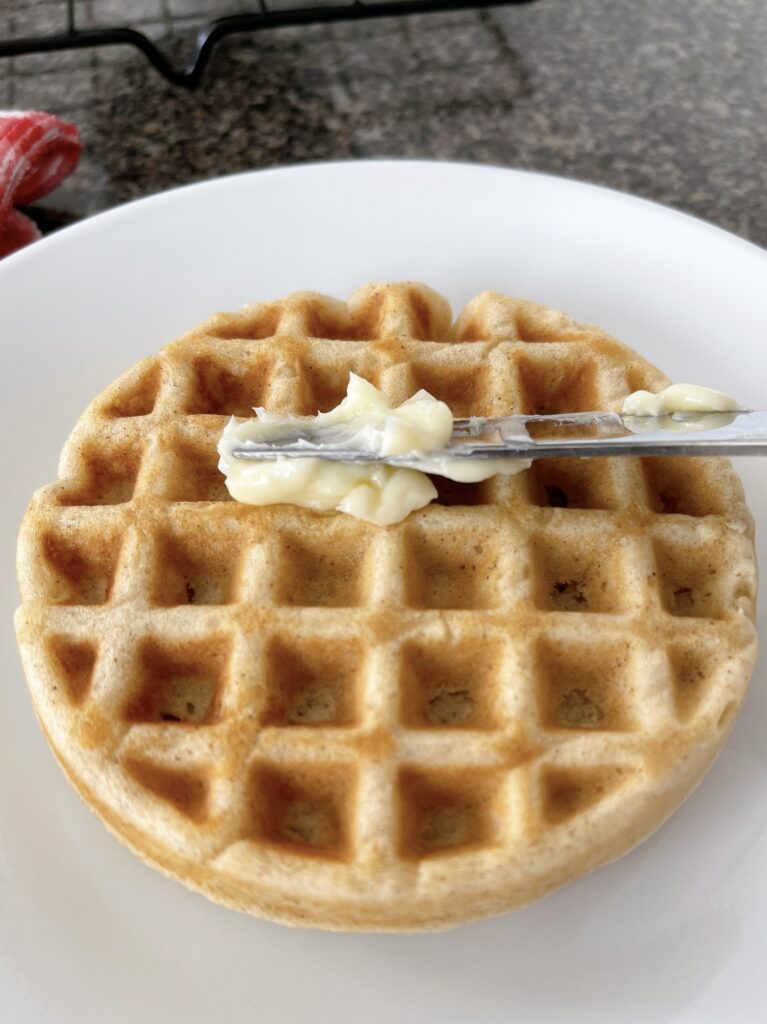 How to Freeze Waffles
The best way to save waffles is by freezing them. To do this, simply let the waffles cool completely on a wire rack. Once they are cooled, place about two waffles in each sandwich baggie.
Seal the bags. Then, put all of your sealed baggies into one big freezer storage bag. When you want to eat a waffle, simply take one out of the freezer and place it in your toaster.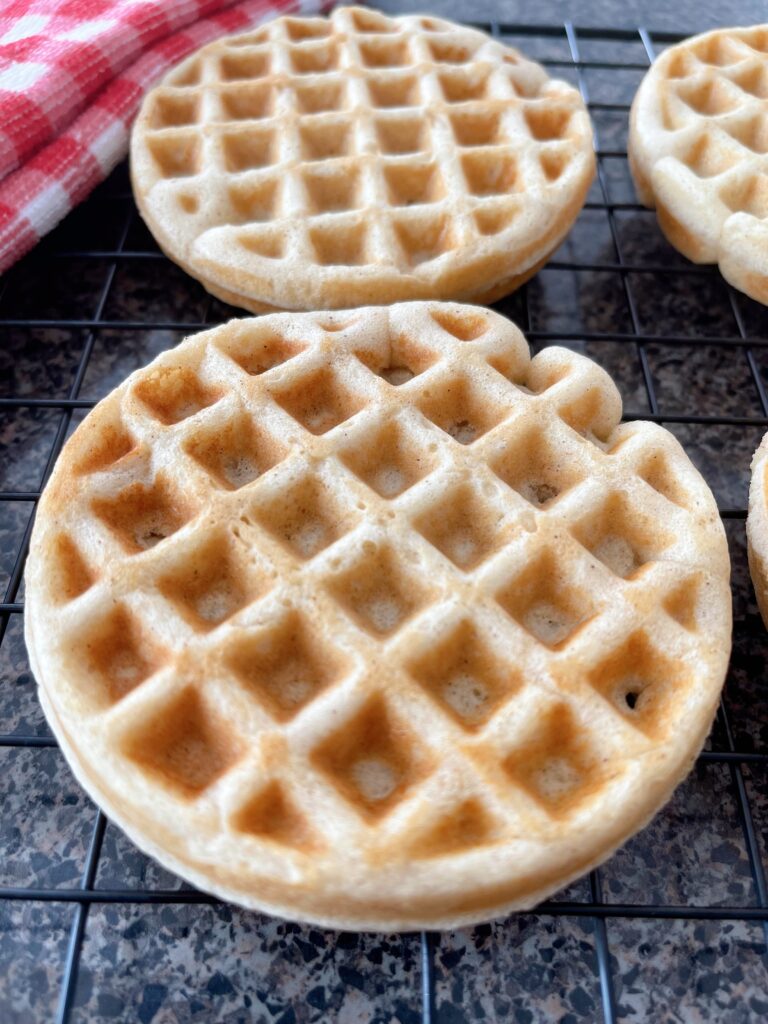 How to Reheat Waffles
If you want to reheat your frozen waffles, pop them into your toaster and toast as usual. You can also place the waffle on a plate and microwave for 30-45 seconds.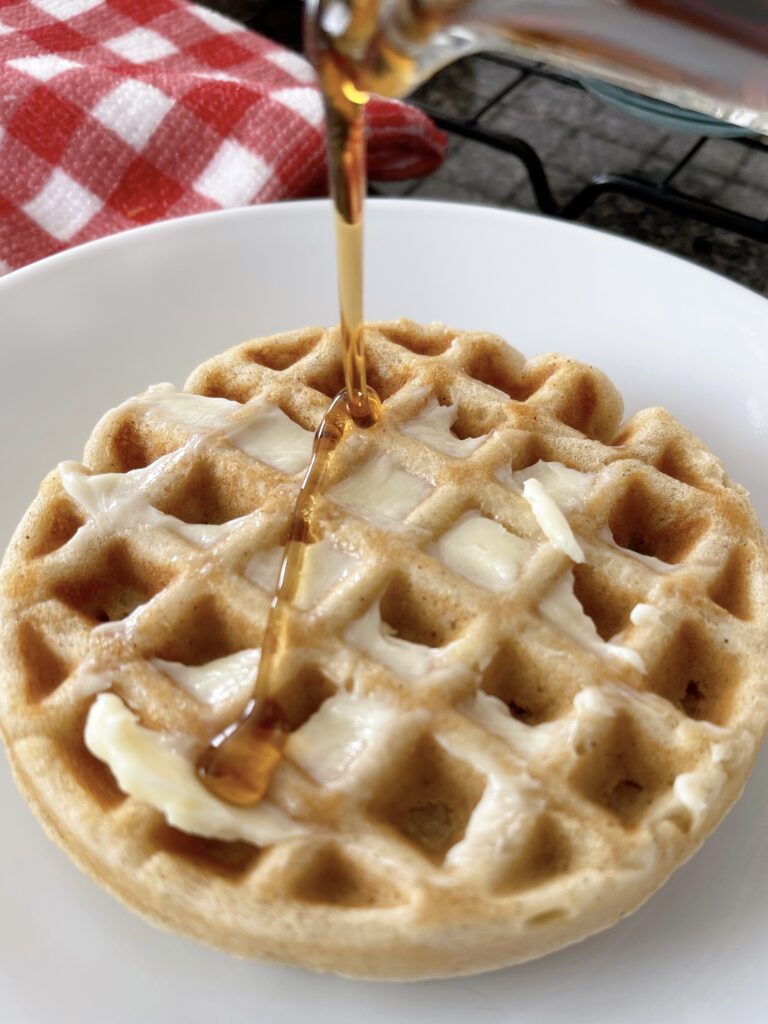 What is the Best Pancake Mix for Waffles?
The best pancake mix to use is one that's plain. Avoid using flavored pancake mixes or ones that have fruit in them. I like to use pancake mixes that only call for the addition of water, like Krusteaz.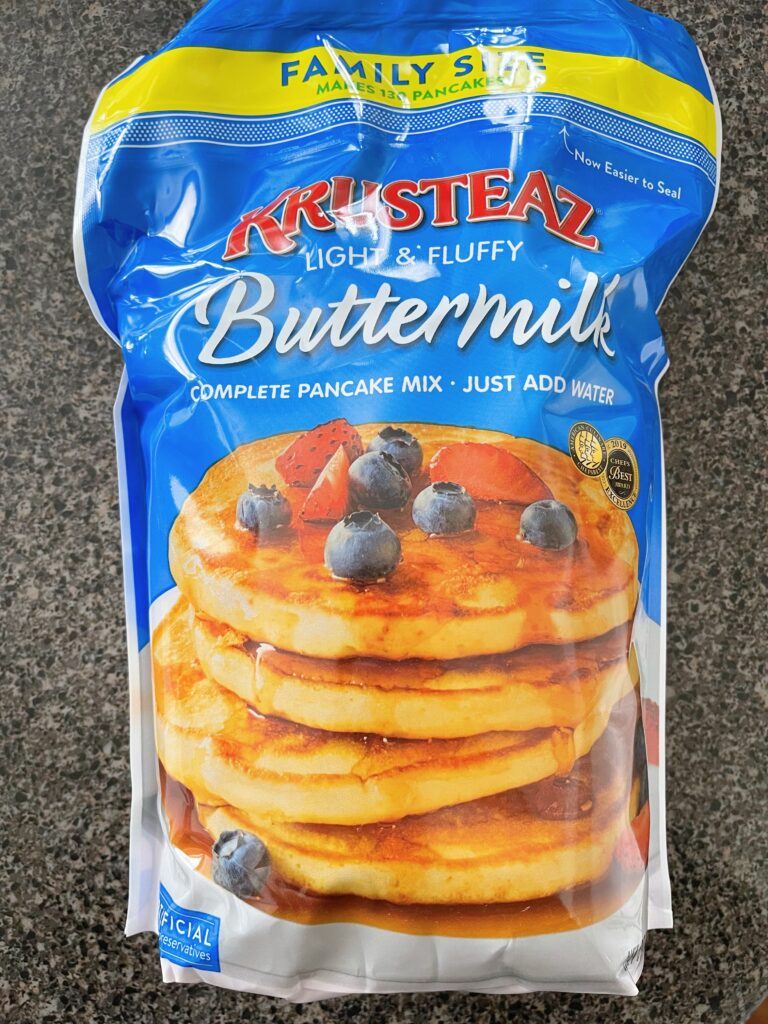 Waffle Topping Ideas
Maple Syrup
Strawberries
Raspberries
Nutella
Blueberries
Butter
Whipped Cream
Bananas
Cinnamon Sugar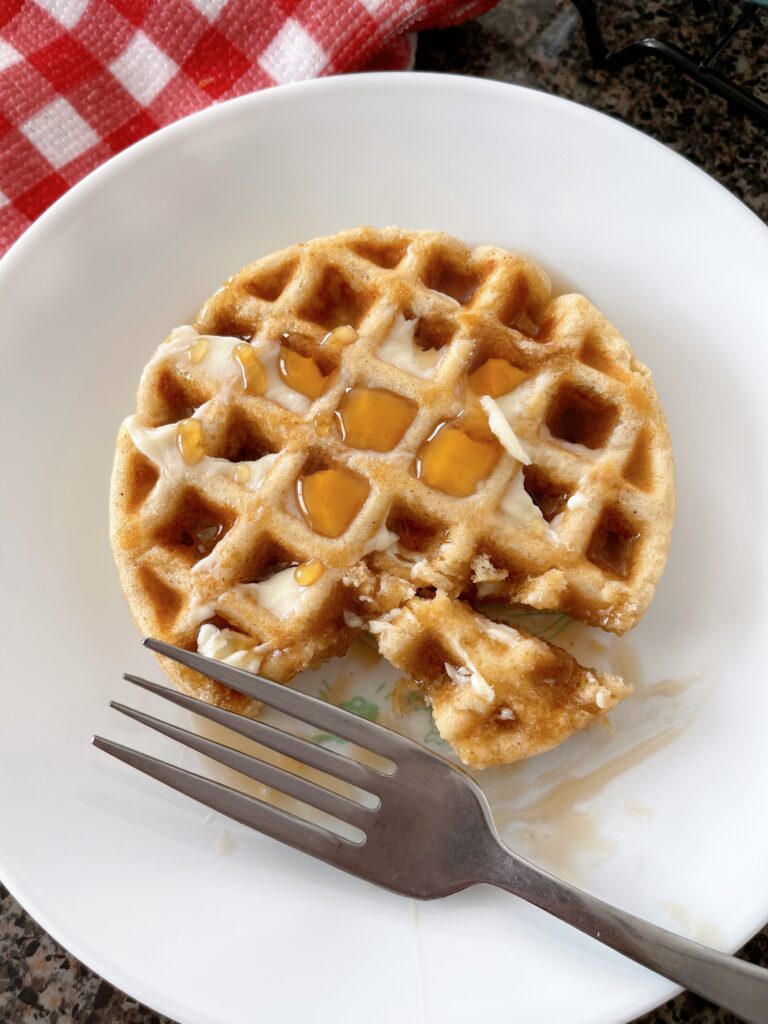 How to Keep Waffles Warm
The best way to keep waffles warm is to place them on a wire rack that can fit into your oven. Set the oven temperature to 200 degrees and let the waffles heat in the oven for 15 minutes.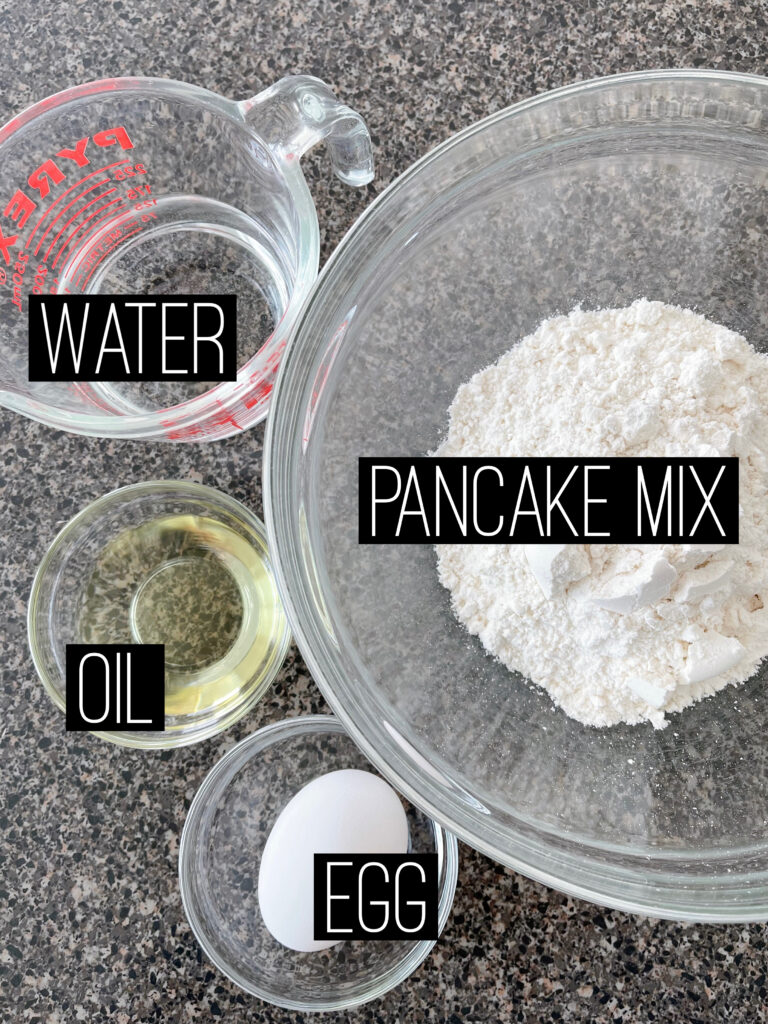 Ingredients
Pancake Mix- For this recipe, you will want to use a just add water pancake mix.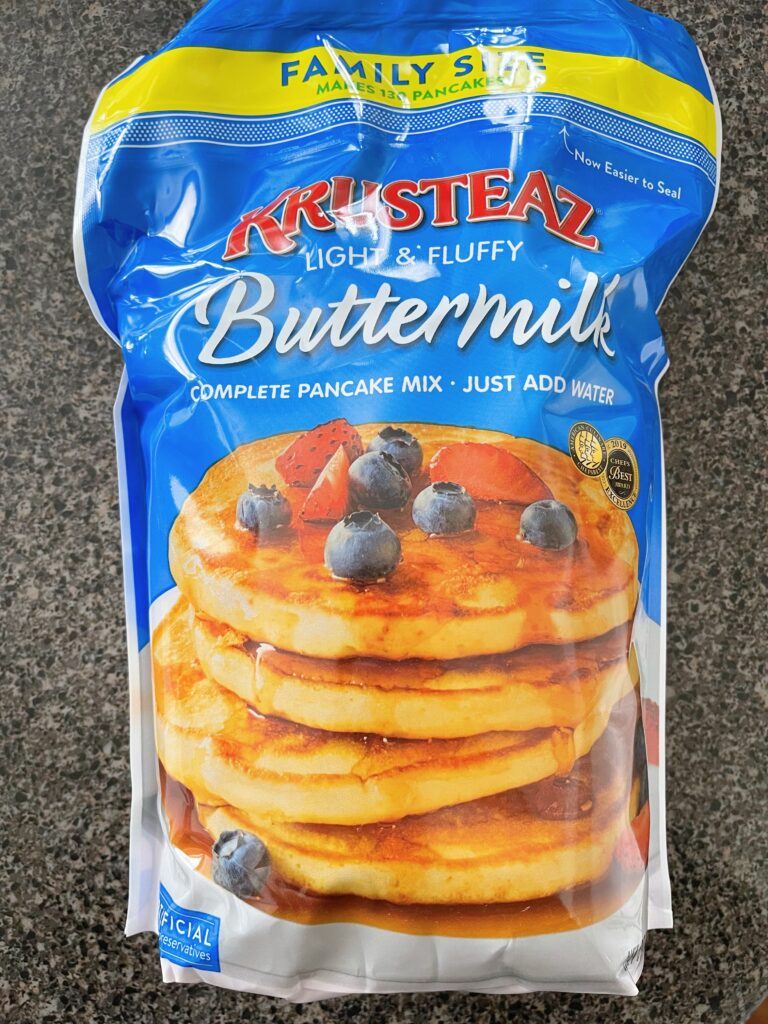 Water- I use lukewarm water.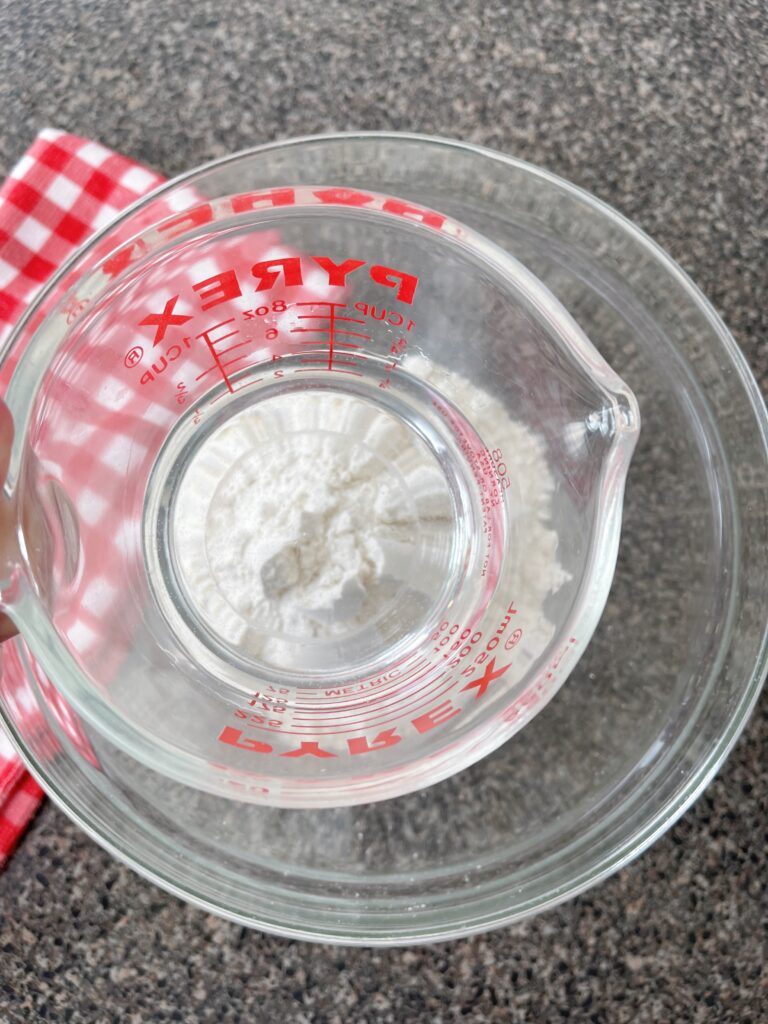 Oil- As I mentioned before, use a neutral-tasting oil like canola or vegetable.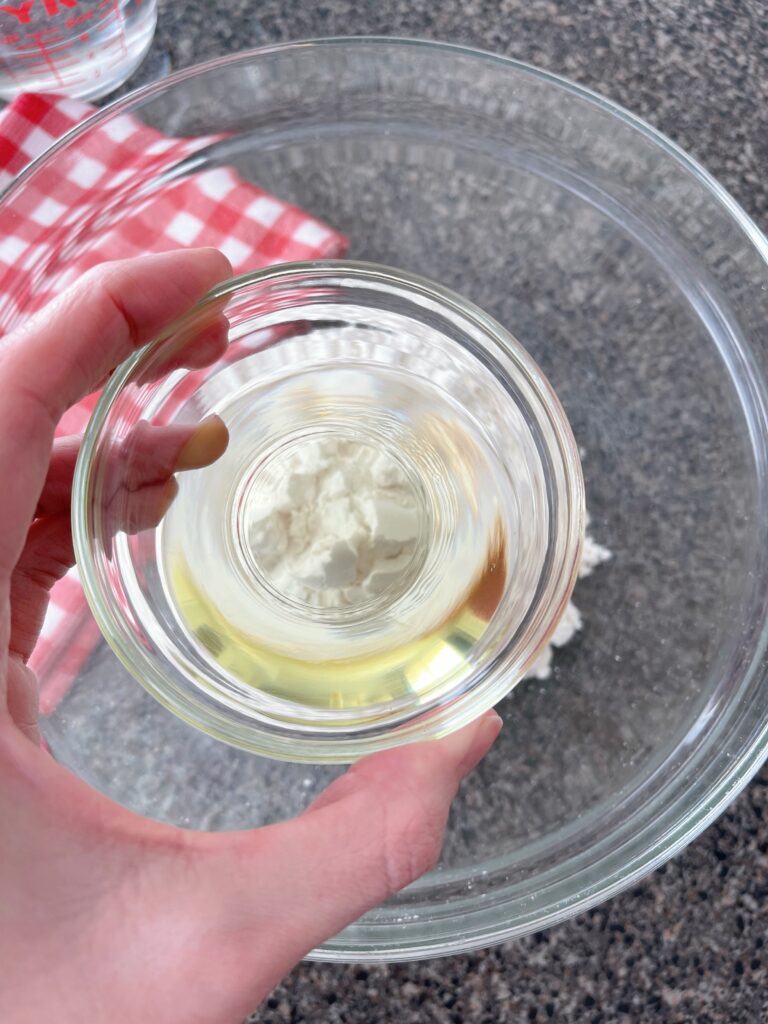 Egg- Use a large egg, slightly beaten.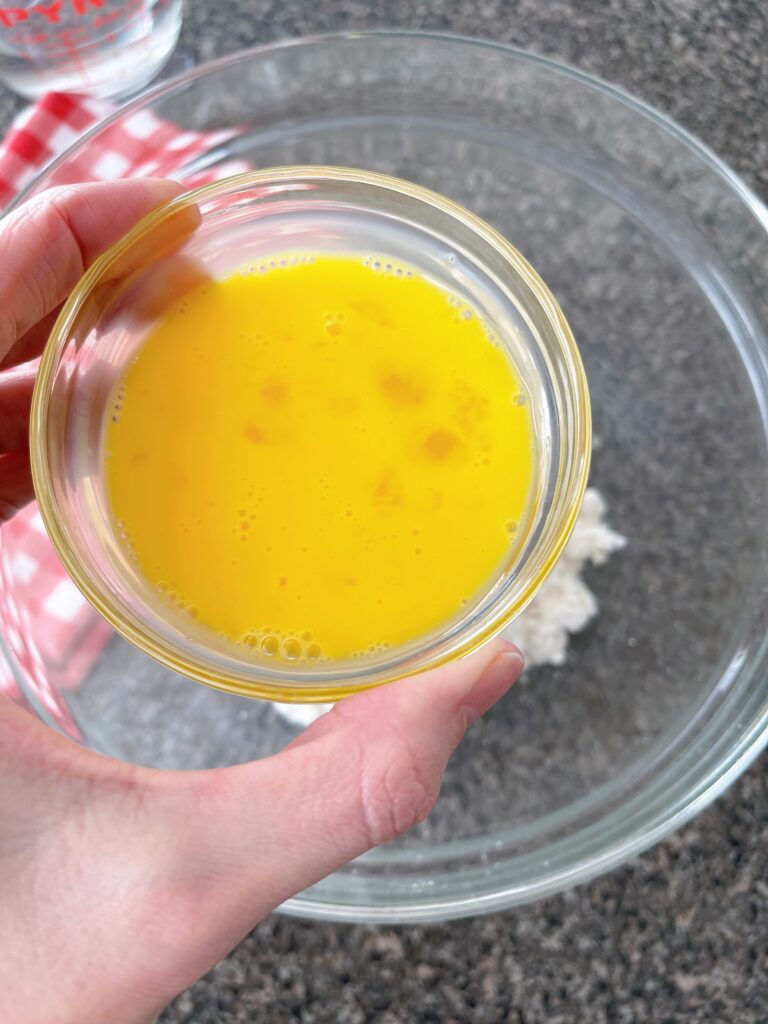 Optional Ingredients
I use the following ingredients to "doctor up" the pancake mix waffles. They add a hint of flavor and sweetness that takes them to the next level.
Malted Milk- This is an ingredient used in my Crispy Mickey Waffles recipe.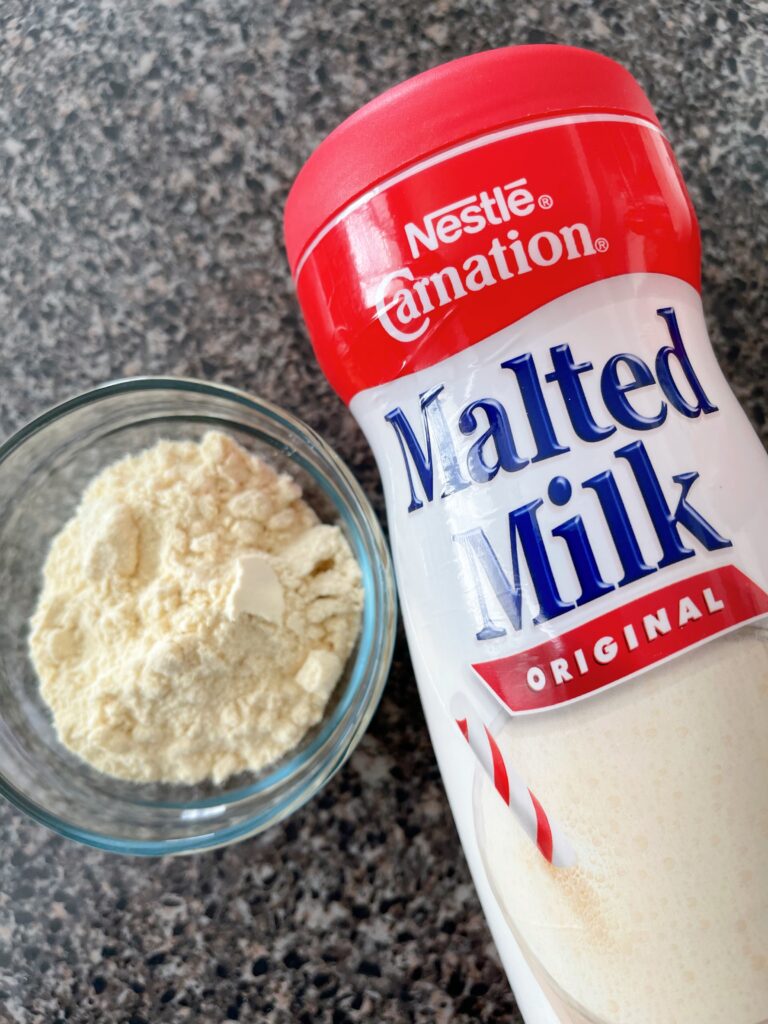 Vanilla Extract- I love adding vanilla extract to baked goods and any sweet recipe.
Cinnamon- If you are a cinnamon fan, this is the perfect recipe to add a little spice!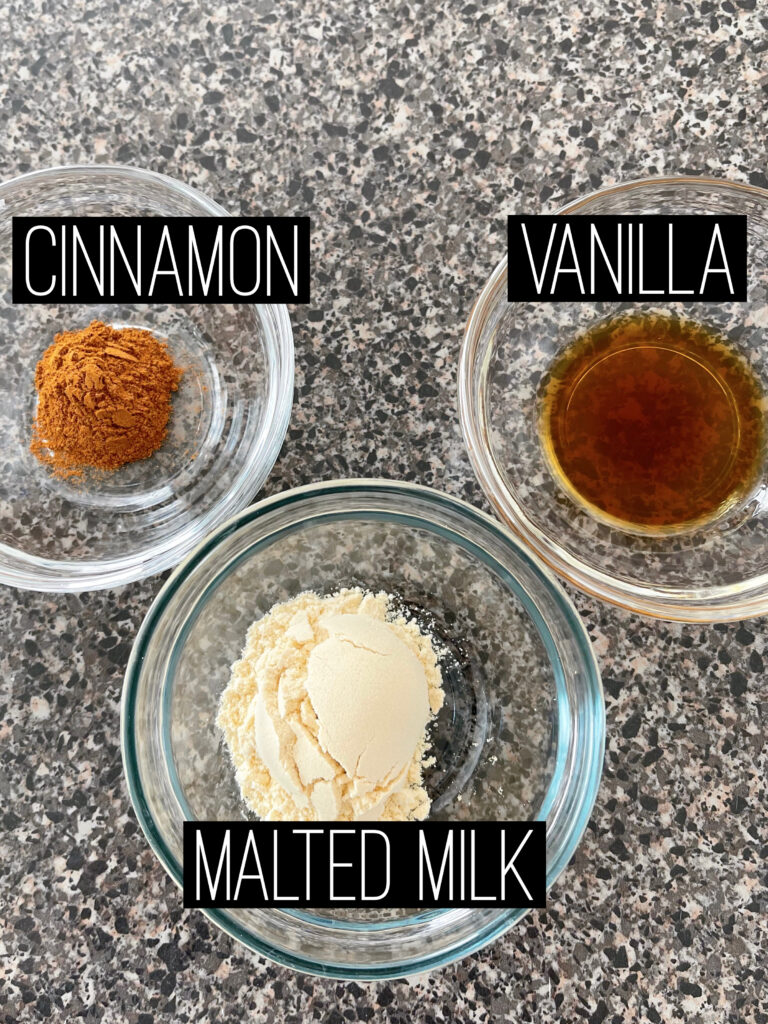 Step By Step Instructions
[1] Add the pancake mix, water, oil, beaten egg, and optional ingredients to a mixing bowl.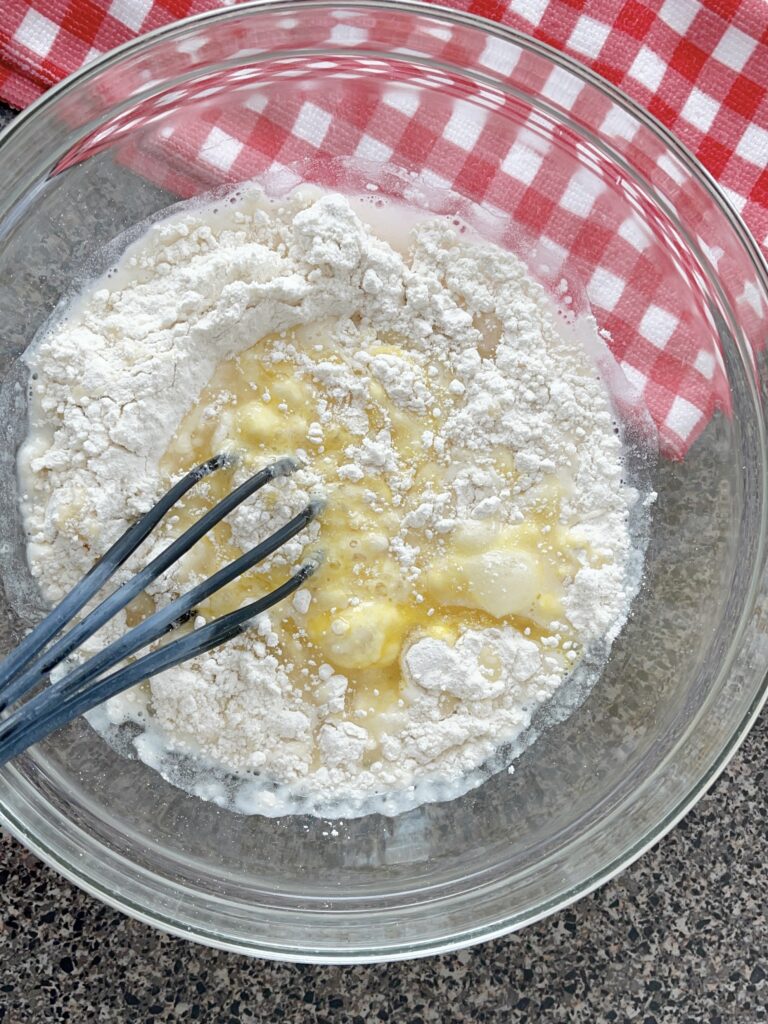 [2] Use a whisk to combine the ingredients to make waffle batter.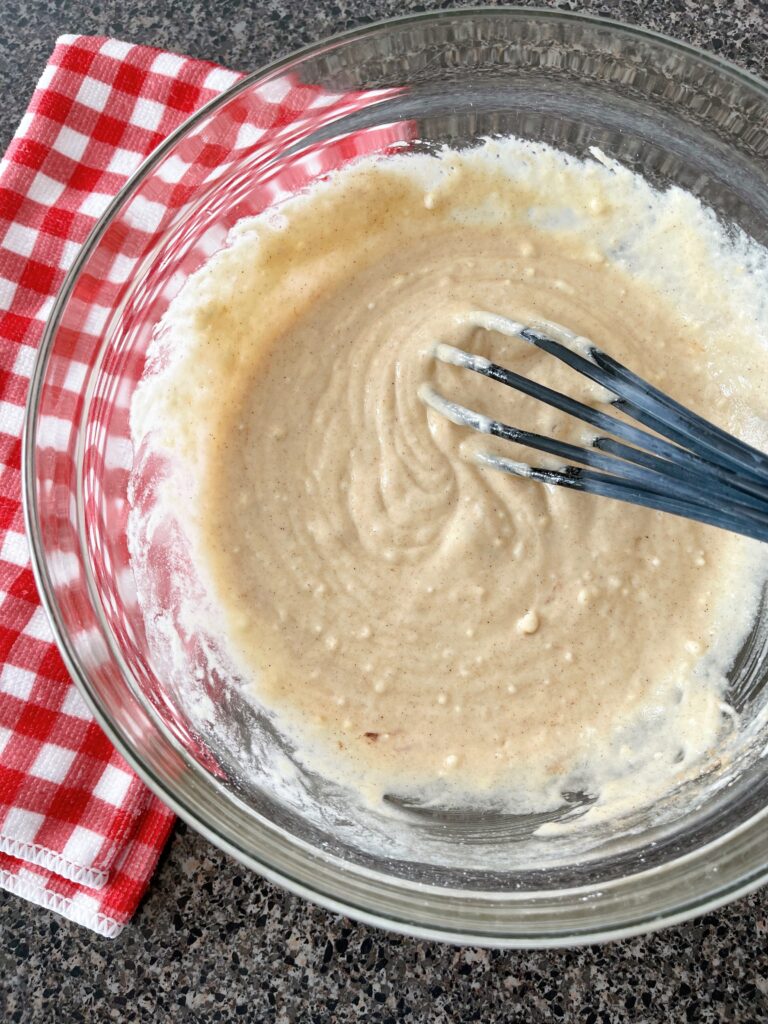 [3] Heat a waffle iron and brush with oil to keep the waffles from sticking.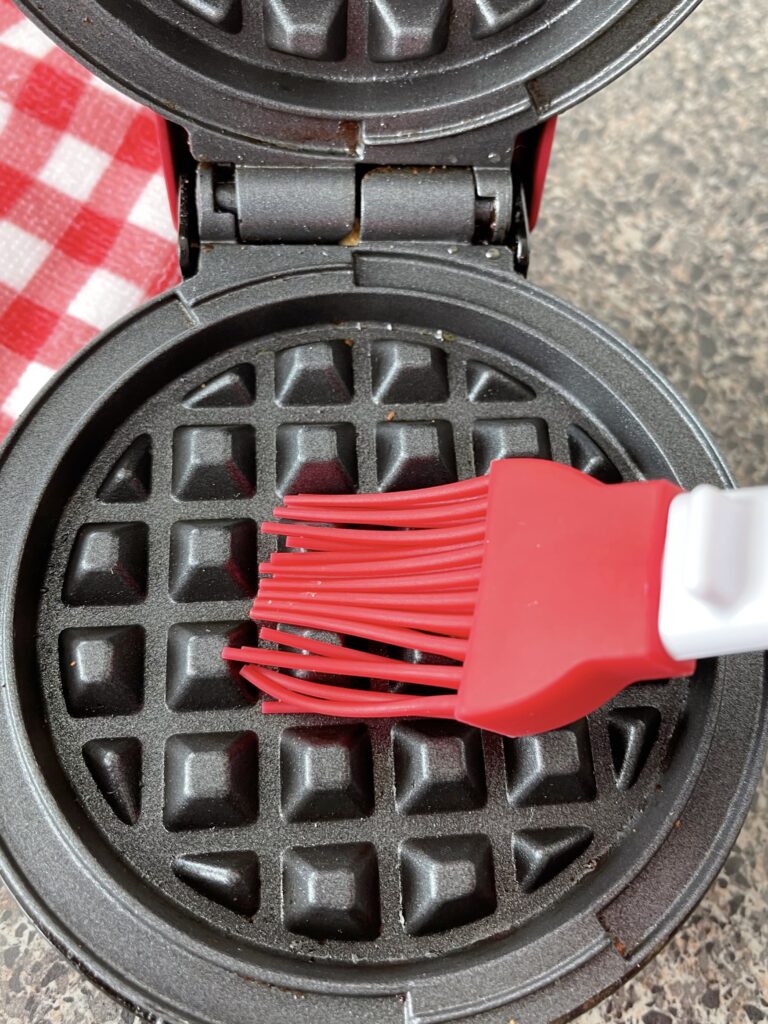 [4] Add the batter to the hot waffle iron. (I used 1/4 cup of batter for my small Dash Waffle Iron)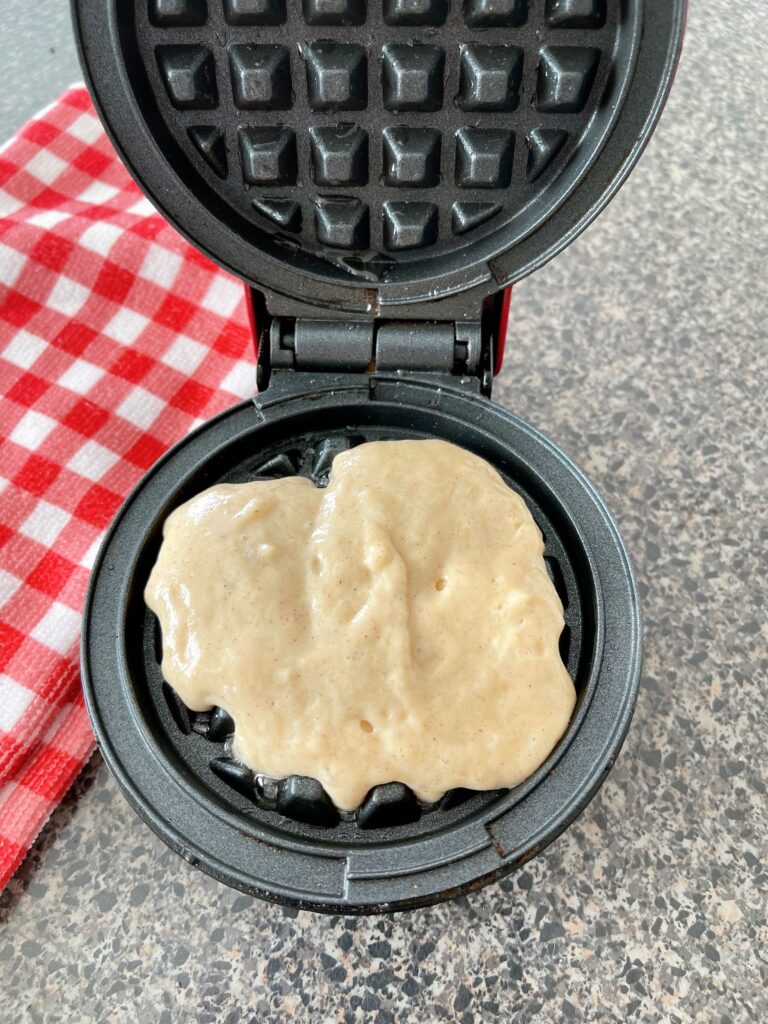 [5] When the waffle iron indicates it is done, remove the waffle and serve, or keep warm in the oven.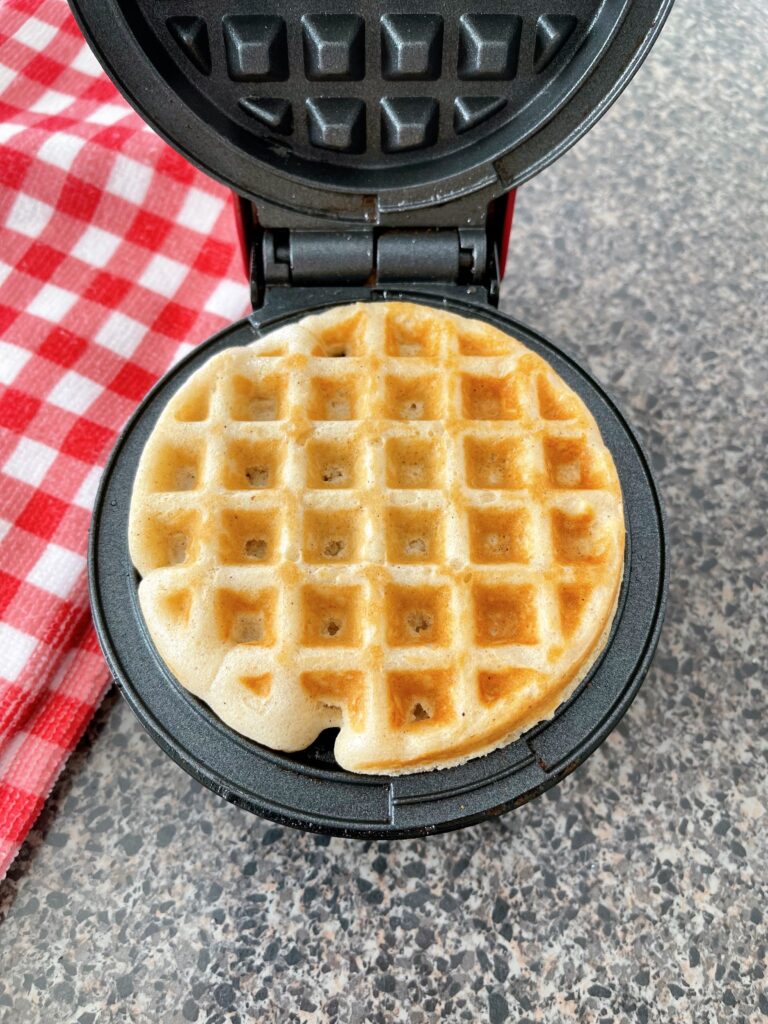 Helpful Kitchen Tools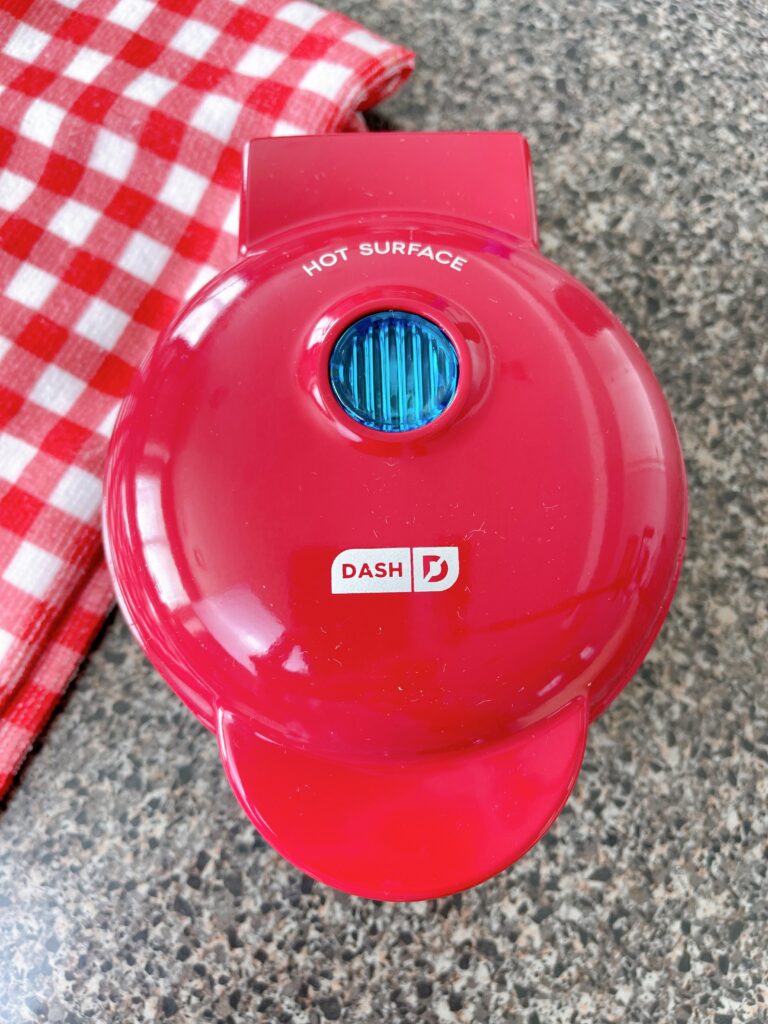 Other Waffle Recipes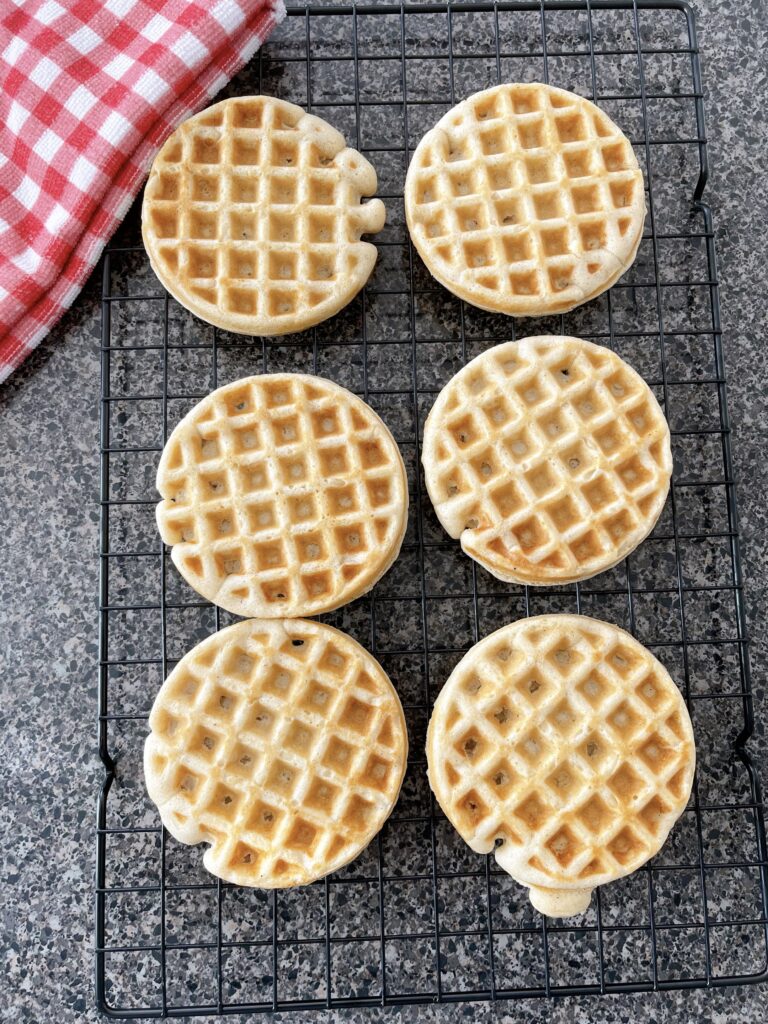 Watch the Video: