Learn how to make a fun and easy Mickey Mouse Waffle Bar with a variety of waffle bar ideas and toppings. A fun activity for the whole family!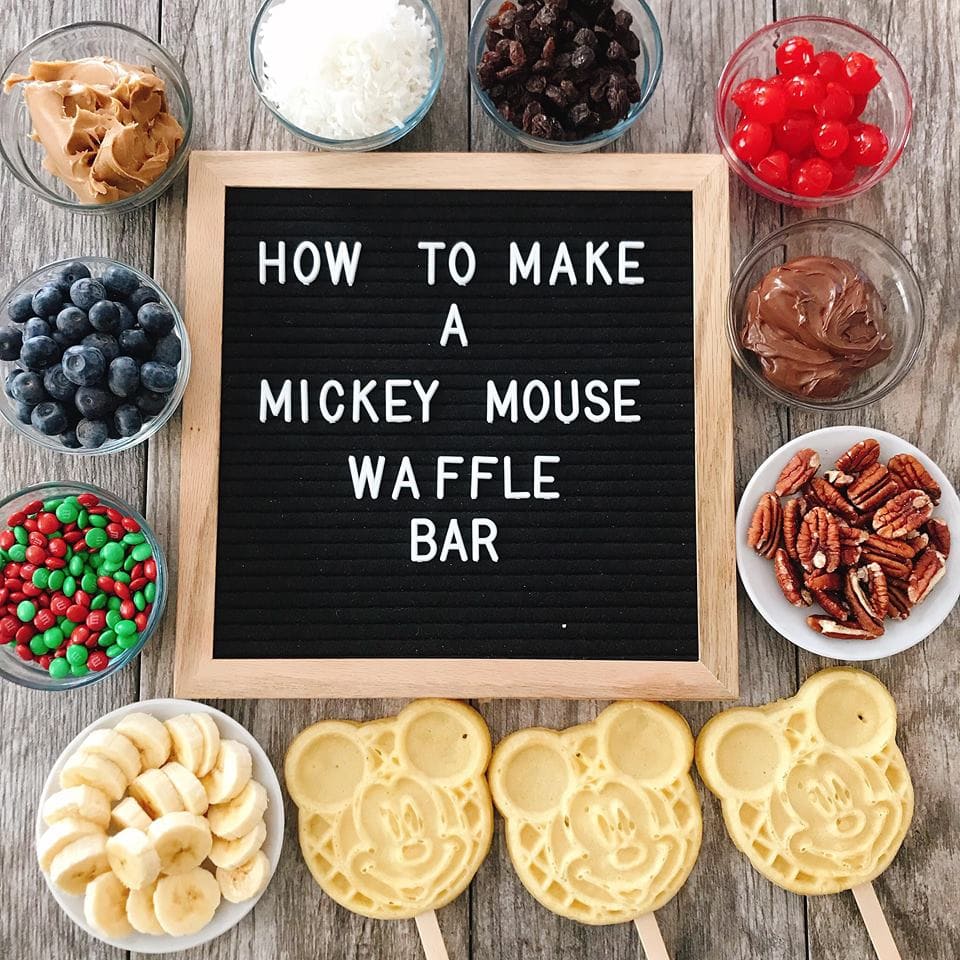 This post may contain affiliate links. When you click on these links, I get a small percentage back at no cost to you! For more information see my disclosure policy.
Did you know that Mickey Mouse turned 90 years old this year? My family was so excited that we had a little party to celebrate! We thought it would be fun to put together a Mickey Mouse Waffle Bar.
What is a Waffle Bar?
A waffle bar is when you provide waffles and a variety of toppings for your guests to put on top of the waffle. Kind of like a waffle buffet.
That way, everyone gets to customize their own experience. The nice thing about a waffle bar is that it is fun for all ages!
How to Make a Mickey Mouse Waffle Bar
Step 1: Choose Your Waffles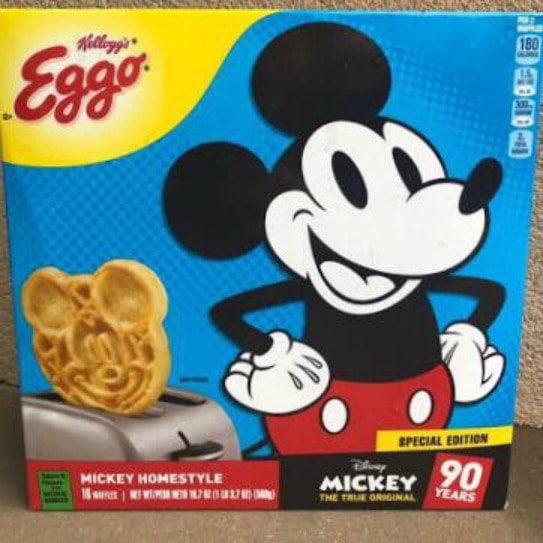 When creating a waffle bar, you'll want to first pick the right waffles. For our Mickey Mouse Waffle Bar, of course the obvious choice was Eggo Mickey Homestyle Waffles, 16 ct.
Not only are they shaped like Mickey, but they are just like waffles you can make at home. With colors and flavors from natural sources, they make the perfect carrier for all of the yummy toppings you'll want to stack on top.
Eggo Waffles are simple, quick breakfast for your family, a nutritious breakfast for the health conscious, an indulgent savory meal or a complex dessert.
Step 2: Waffle Pops?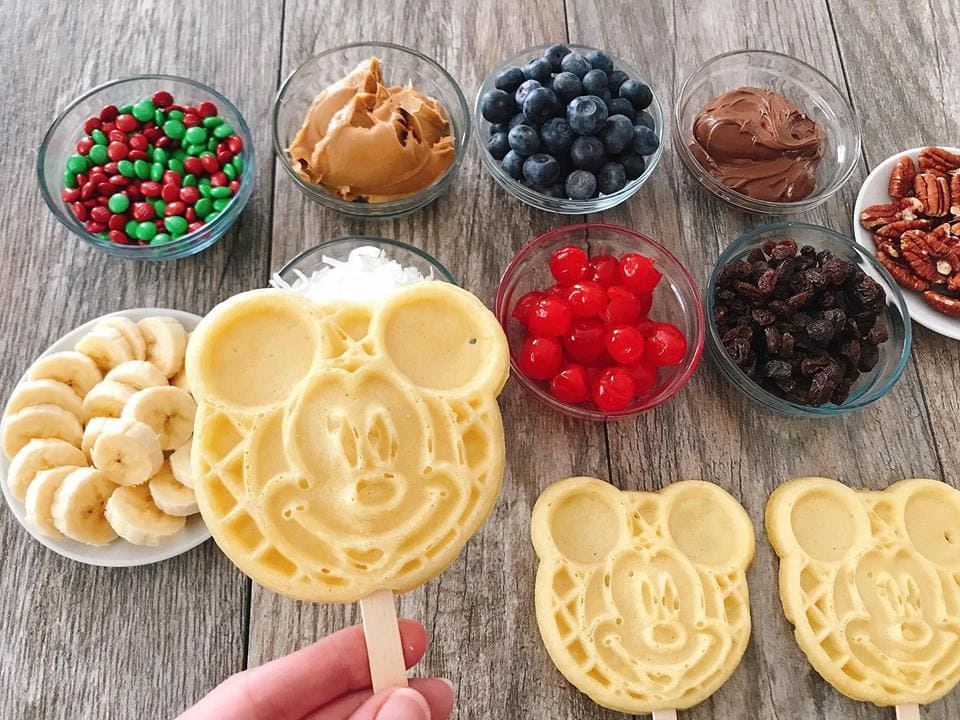 My kids thought it would be fun to turn our Eggo Mickey Homestyle Waffles into "waffle pops". To do this, all you need to do is take a wooden stick and stick into the bottom of the waffle.
They thought it was fun to eat their waffle on a stick. Because Eggo Waffles are so portable, I think that I will have a mini Mickey Mouse Waffle Bar ready to go in the refrigerator for my kids to put together in the morining on their way to school!
Step 3: Choose Toppings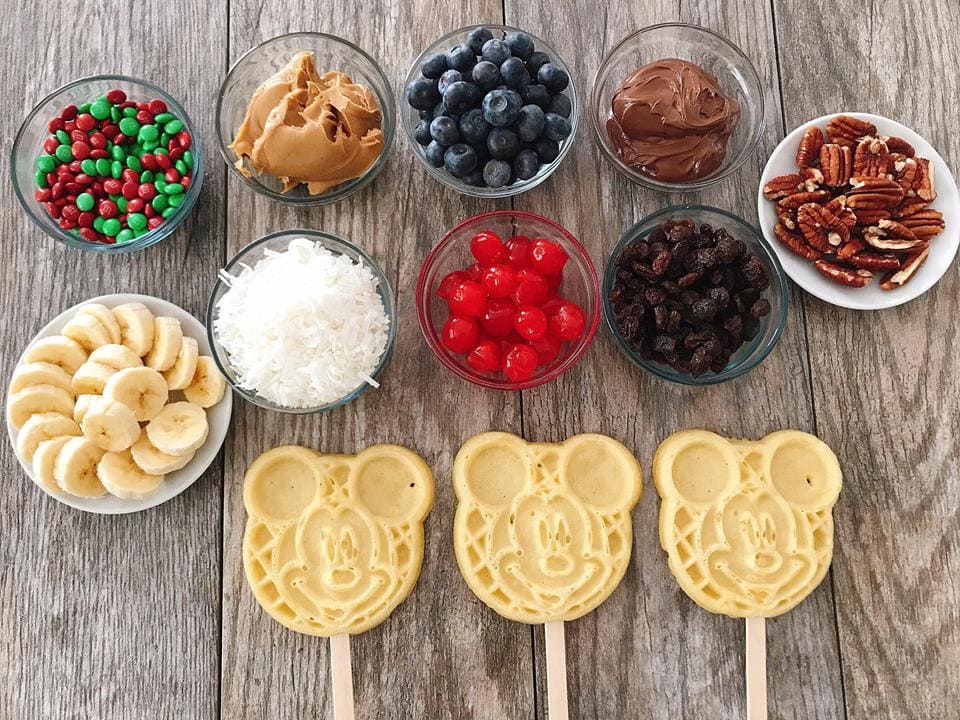 When it comes to choosing toppings, I like to provide a variety so that there is something for everyone.
Don't feel like you have to stick to the items below, because you can really use your own imagination when selecting toppings. The sky's the limit!
Bananas
Nuts
Raspberries
Raisins
Blueberries
Coconut
Strawberries
Mini Chocolate Chips
Cherries
Jam
Whipped Cream
M&Ms
Nutella
Step 4: Set Up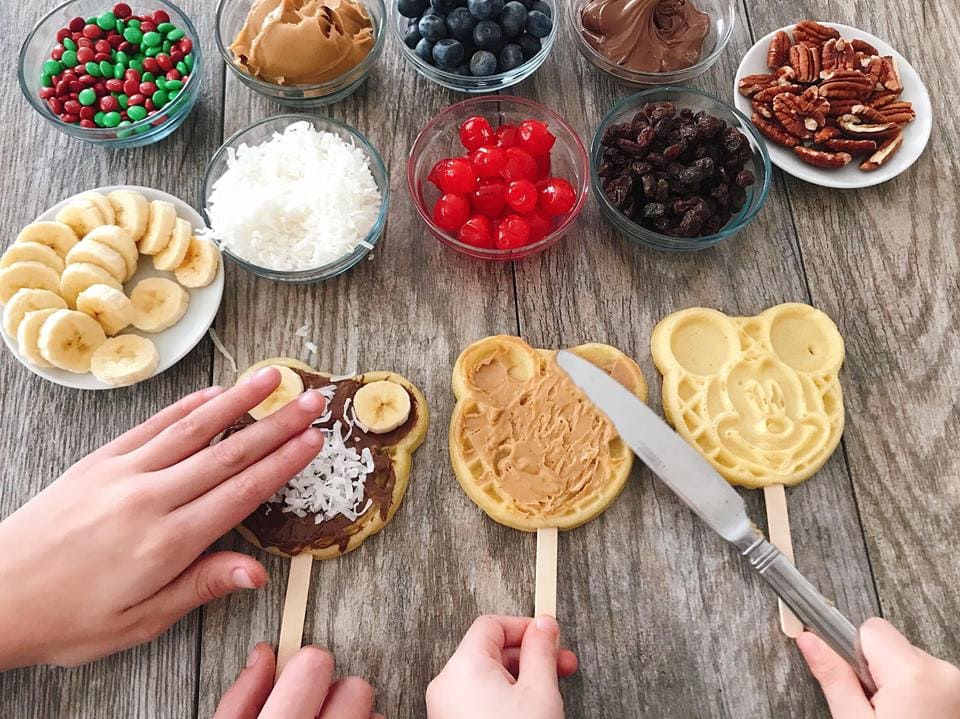 It is really easy to set up your Mickey Mouse Waffle Bar. I found a bunch of inexpensive, small dishes that were perfect to hold the toppings.
I recommend placing the ingredients in a dish so that it is easier for your guests to use them.
Think about the flow of your waffle bar and try to arrange the ingredients so that the "sticky" toppings, like peanut butter, are first.
That way the other toppings will be able to stick to the waffles and they will be easier to eat.
Step 5: Enjoy your Mickey Mouse Waffle Bar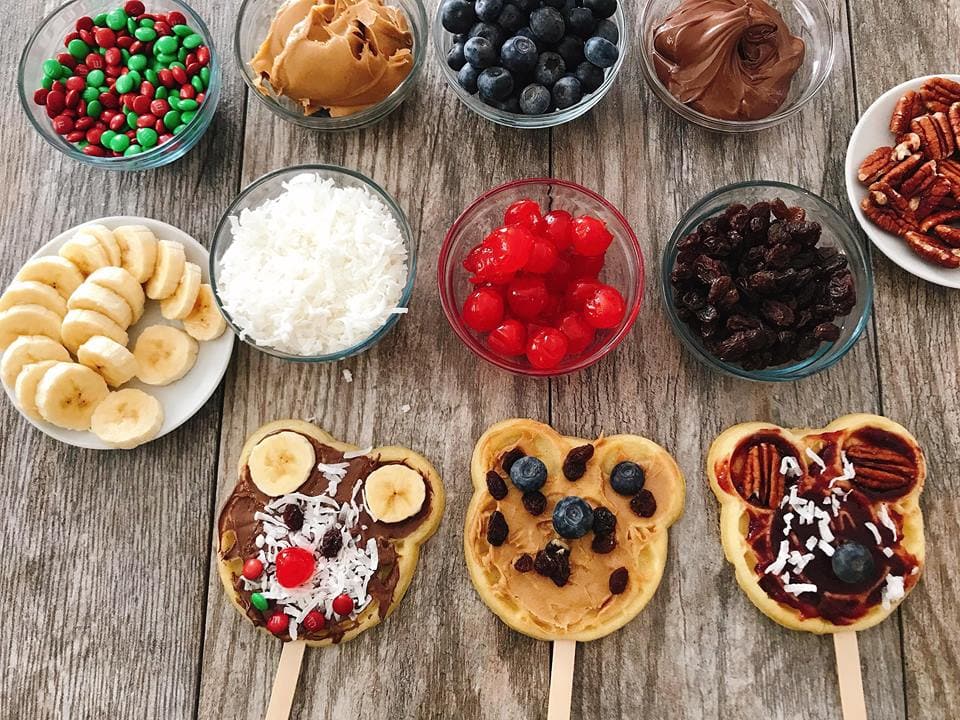 Now that you have made your functional and adorable Mickey Mouse Waffle Bar, its time to put everything together!
The best thing to do is to give your guests instructions on how your waffle bar will work and them let them go!
Trust me, using Eggo Mickey Homestyle Waffles, 16 ct. to make a fun Mickey Mouse Waffle Bar is a great way to celebrate Mickey's 90th Birthday, or really to celebrate anything!
If you make your own Mickey Mouse Waffle Bar, take a picture and tag @mommymouseclubhouse on Instagram. I would love to see your creation!