One of the most iconic Thanksgiving dishes is candied yams. This dish is typically made by boiling yams in sugar syrup and then topping them with brown sugar and mini marshmallows. However, this recipe takes things to the next level by adding a streusel topping made with a mixture of brown sugar, chopped pecans, and cinnamon. The result is a dish that is has a sweet flavor, and isnsure to please any crowd. So if you're looking for the best candied yams recipe for Thanksgiving dinner, look no further! This dish is sure to become a new holiday tradition.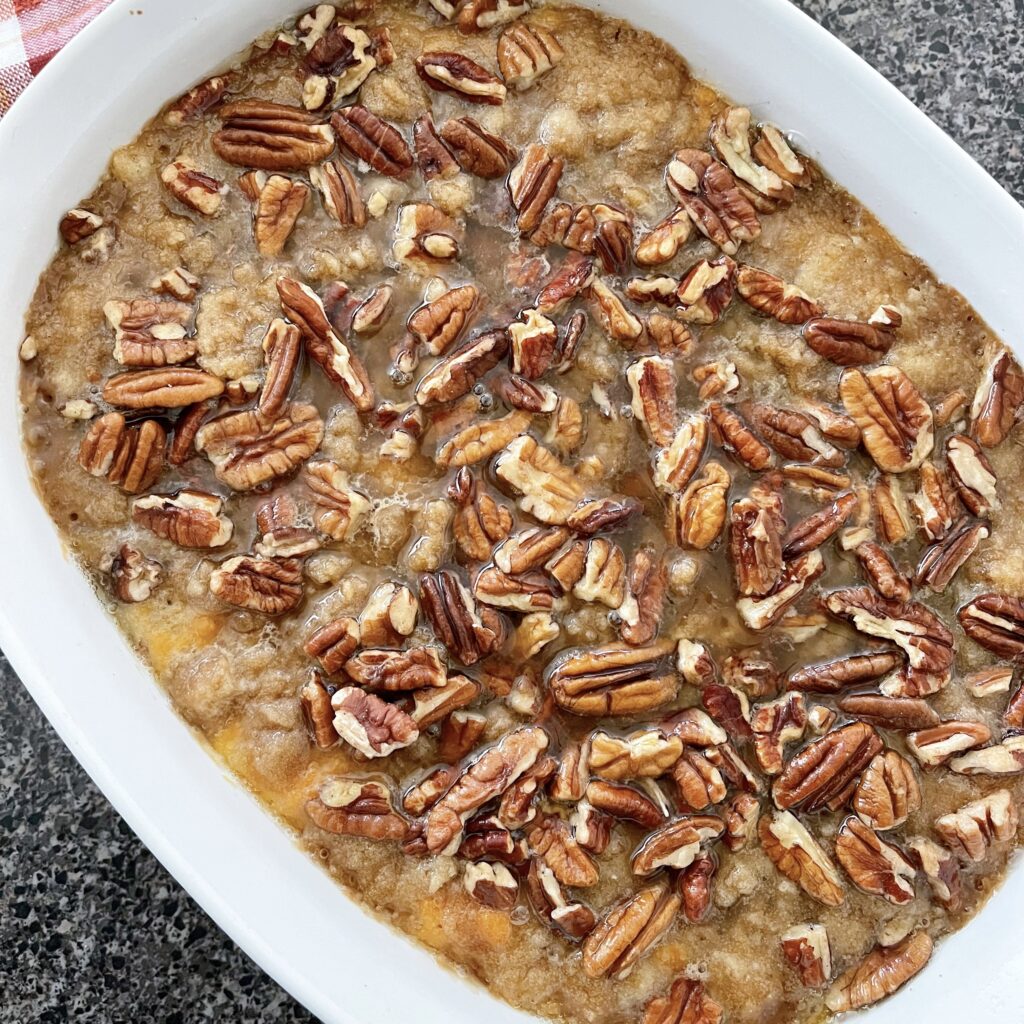 This post may contain affiliate links. When you click on these links, I get a small percentage back at no cost to you! For more information see my disclosure policy.
Below you will find tips, tricks and helpful hints for making this recipe including step by step instructions with pictures. If you would like to go directly to the recipe, scroll down to the recipe card or tap "Jump to Recipe" at the top of the page.
Why These are the Best Yams for Thanksgiving
There are several reasons why these yams are the best for Thanksgiving. First, this delicious recipe is versatile and can be made with fresh sweet potatoes or canned yams.
Second, they are mashed and mixed with sugar, butter, eggs, and vanilla to create a rich and creamy base.
Finally, they are topped with a brown sugar streusel that will leave your Thanksgiving guests begging for more! They are a delicious side dish for any Thanksgiving table.
Are yams and sweet potatoes the same thing?
Yes, yams and sweet potatoes are actually the same thing! The term "yam" is often used to describe the orange-fleshed sweet potatoes that are commonly found in grocery stores.
However, true yams are actually a type of starchy root vegetable that is not related to sweet potatoes. That being said, you can use either sweet potatoes or yams in this recipe.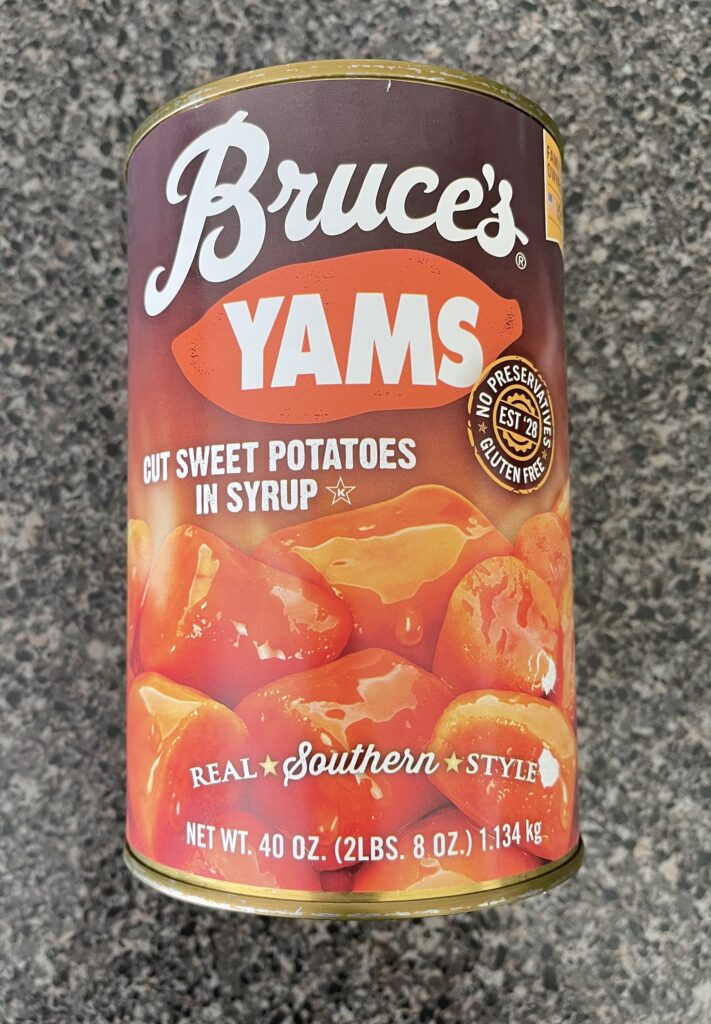 More Sweet Potato Recipes:
Are yams good for you?
Yes, yams are a good source of several vitamins and minerals, including vitamin C, potassium, and fiber.
Although, with all of the sugary goodness in this yam recipe, I would not count candied yams as healthy.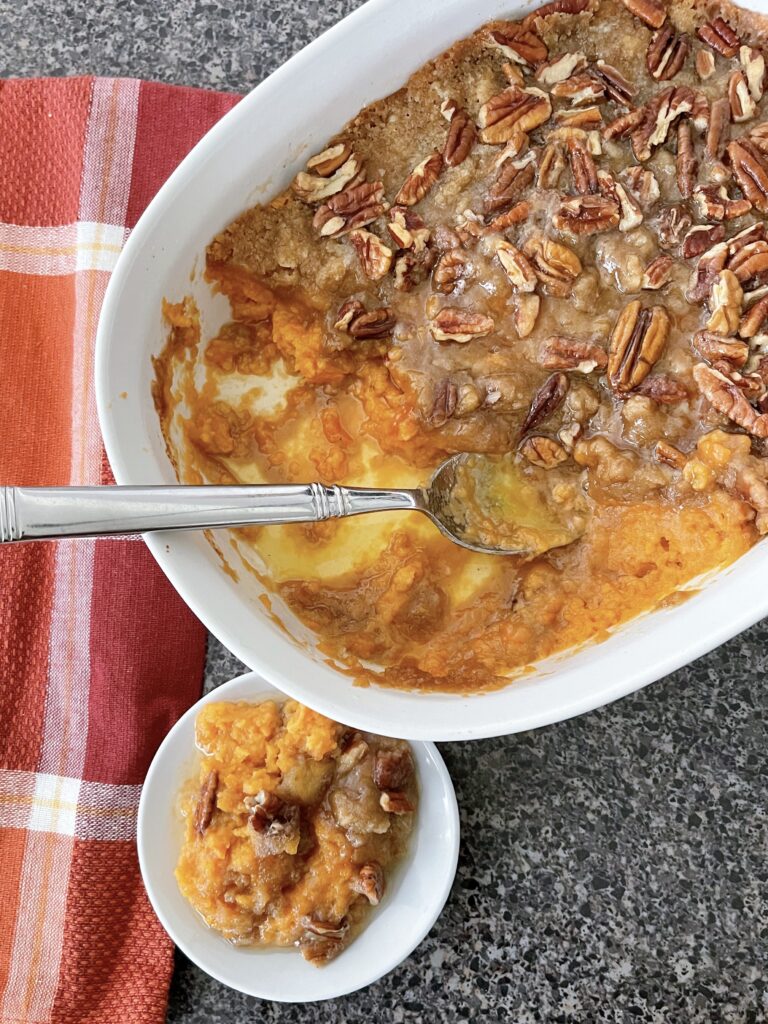 Ingredients for Thanksgiving Candied Yams
*Ingredient amounts are located in the recipe card at the end of this post.
Yams or Sweet Potatoes: For this recipe, you can use fresh yams sweet potatoes or a can of yams from the grocery store. Instructions for both will be included.
Sugar: Use standard granulated white sugar. Pure maple syrup can also be used.
Butter: The recipe calls for both softened butter (for the base) and melted butter (for the topping).
Eggs: You will need 2 eggs for this recipe, lightly beaten.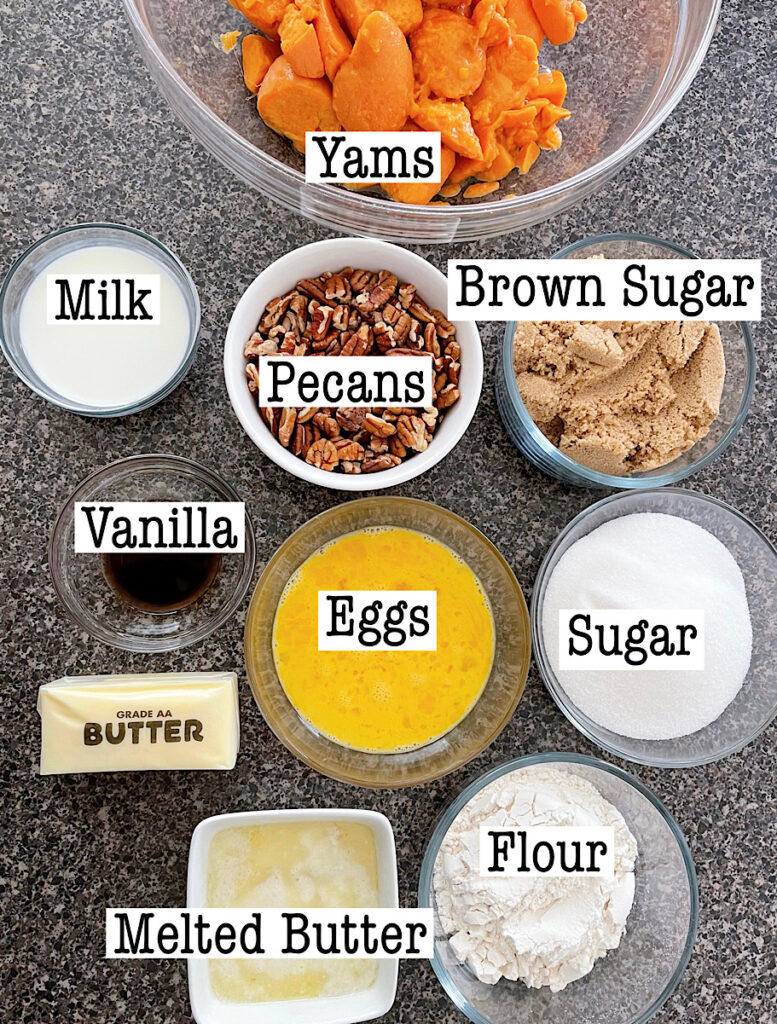 Vanilla: One teaspoon of vanilla extract is all you need.
Milk: Any type of milk will work, including whole milk, 2%, or even almond milk.
Brown Sugar: This is for the topping and can be found in the baking aisle of most grocery stores. Use light or dark brown sugar.
Flour: All-purpose flour is what you need, nothing fancy.
Pecans: You will need 1 cup of chopped pecans for the streusel topping. You can also use walnuts if you prefer.
Cinnamon: This is optional but highly recommended. A little nutmeg and bit of cinnamon in the streusel topping, really takes these yams to the next level.
Instructions if Using Fresh Yams
[1] Wash the yams and use a vegetable peeler to remove the brown skin.
[2] Cut the sweet potatoes into 1 inch pieces and add to a large pot and cover with water.
[3] Boil the sweet potatoes then reduce to medium heat for about 25 minutes or until the yams are soft.
How to Make Thanksgiving Candied Yams
[1] Place the boiled sweet potatoes or canned yams in a large mixing bowl.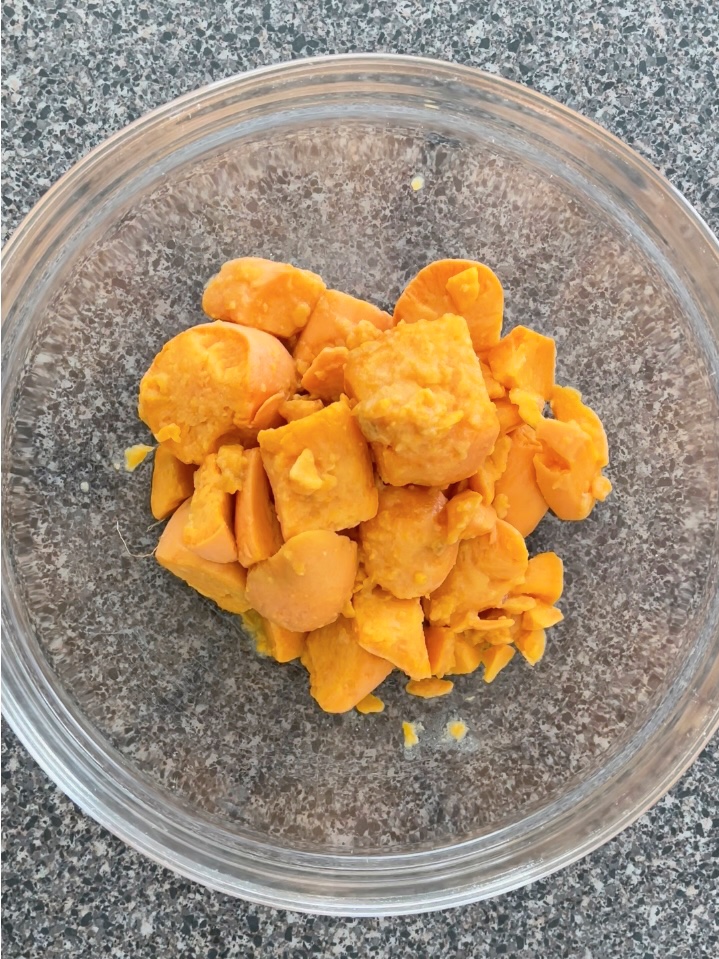 [2] Use a hand mixer to beat in the sugar, butter, eggs, vanilla, and milk until smooth and creamy.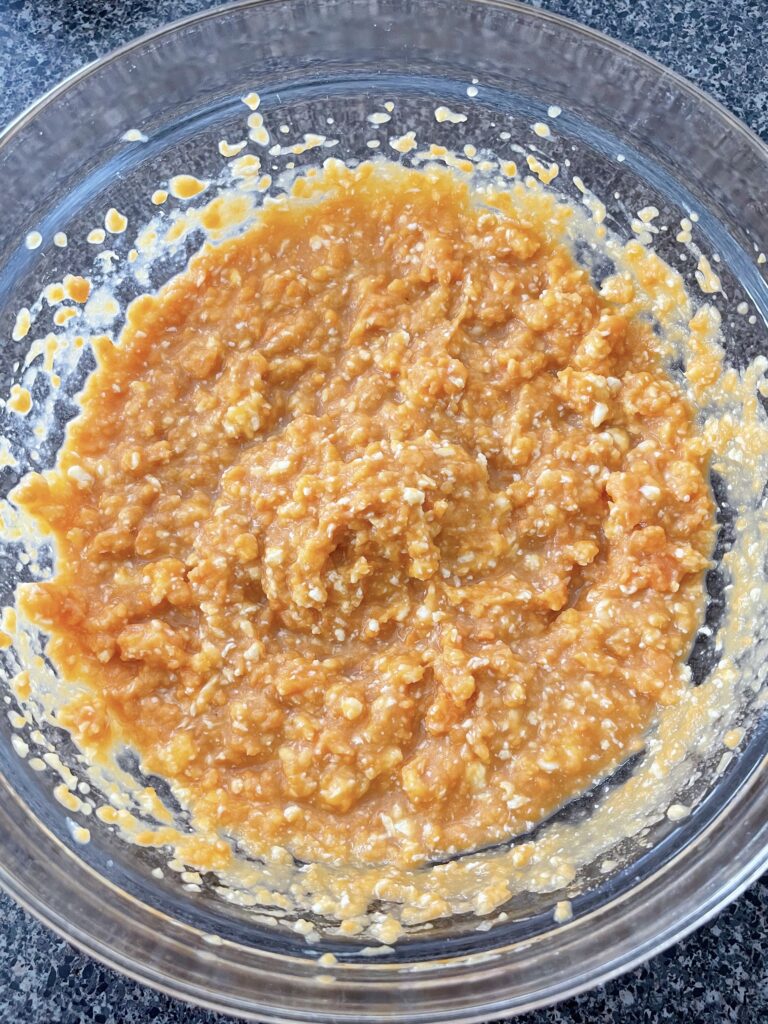 [3] Put the mixture in a greased 9×13 baking dish.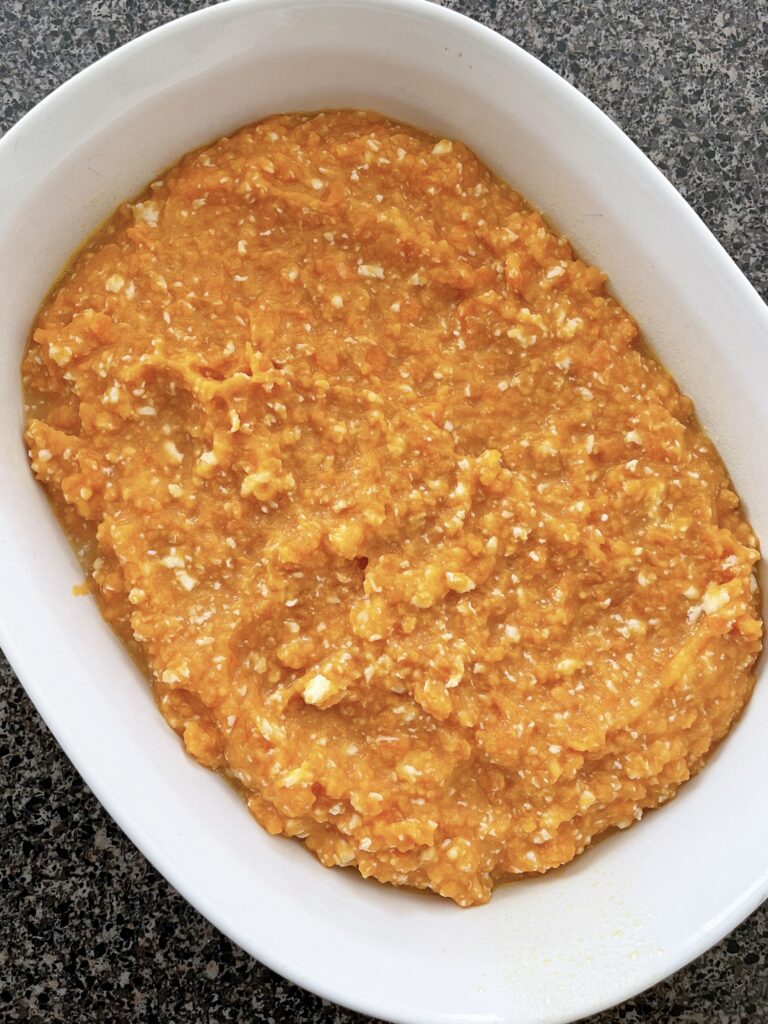 [4] Topping: Combine the brown sugar, melted butter, and flour in a small bowl.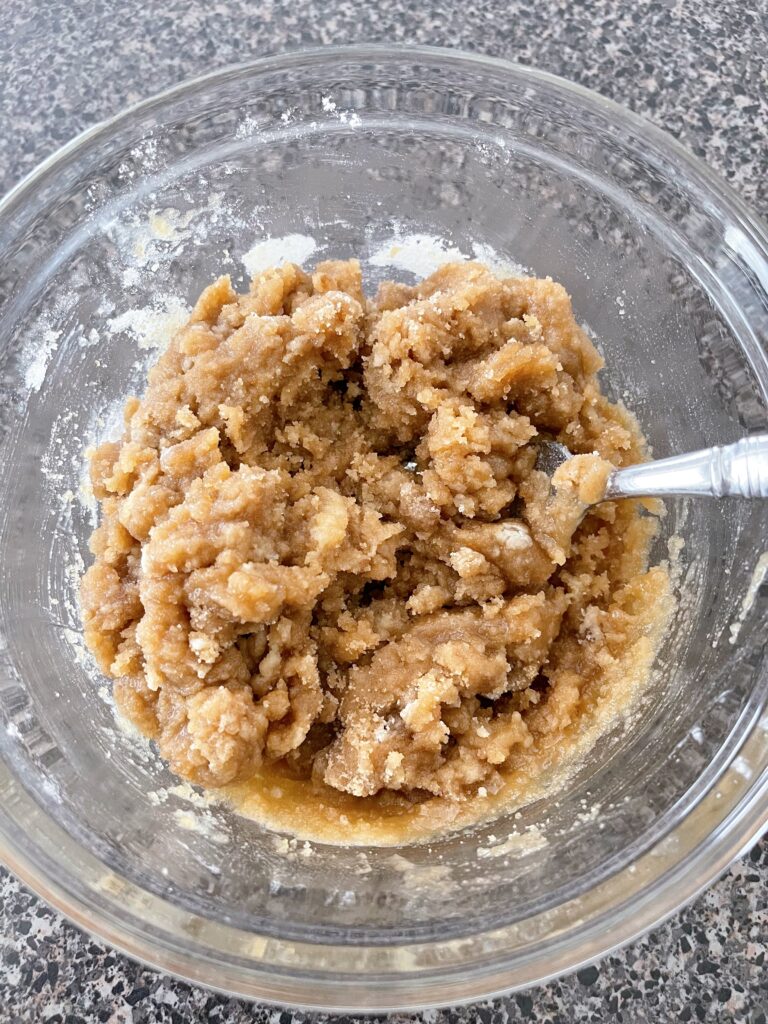 [5] Sprinkle the brown sugar mixture over the top of the sweet potatoes, followed by the chopped pecans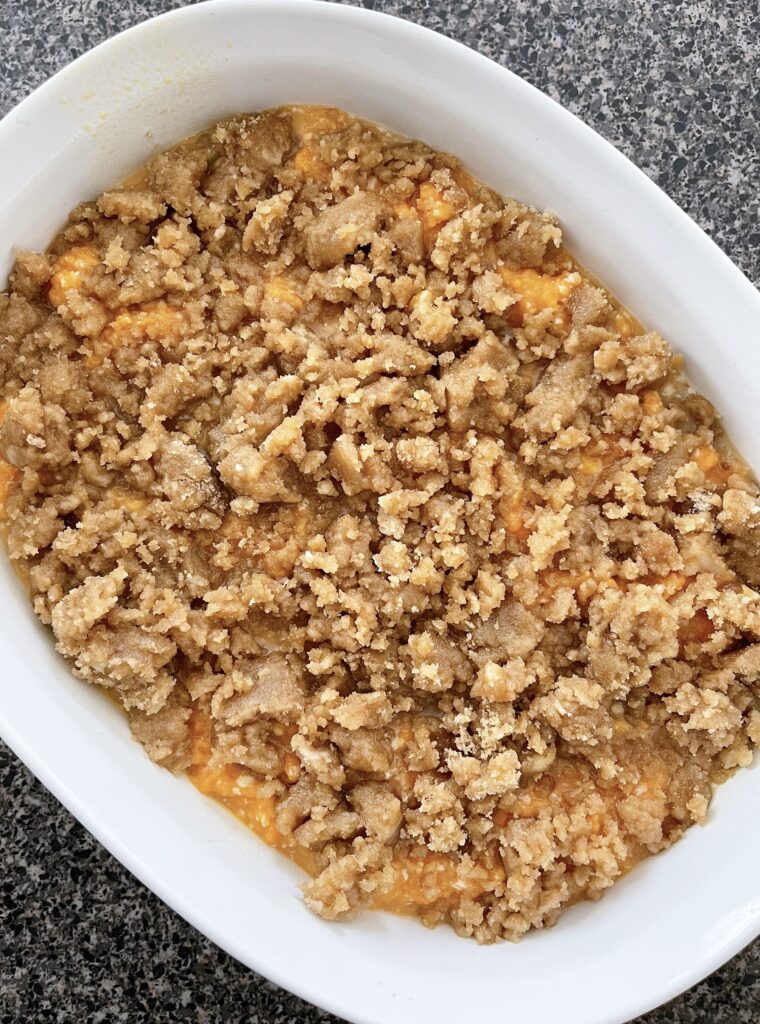 [6] Bake at 350 degrees for 40-45 minutes.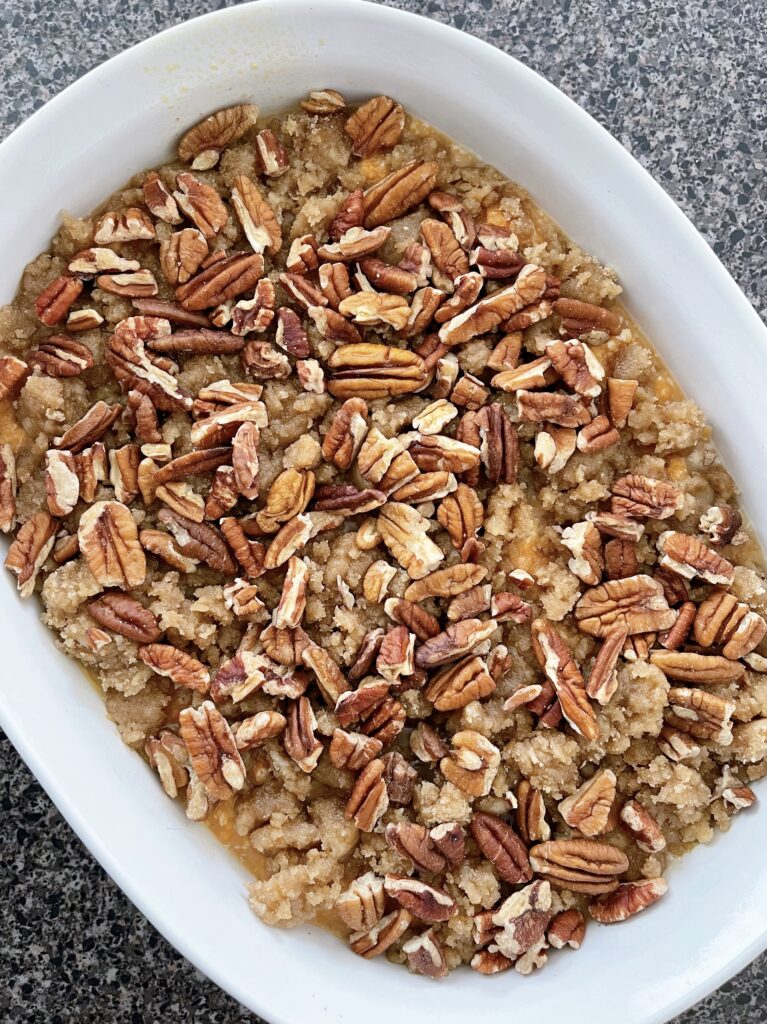 Helpful Kitchen Tools:
Large Saucepan (if using fresh sweet yams)
Measuring Cups and spoons
Casserole Dish
How to Store Leftover Thanksgiving Yams
Leftover candied yams can be stored in the fridge for up to 3 days. Simply place them in an airtight container or cover with aluminum foil and reheat them when ready to serve.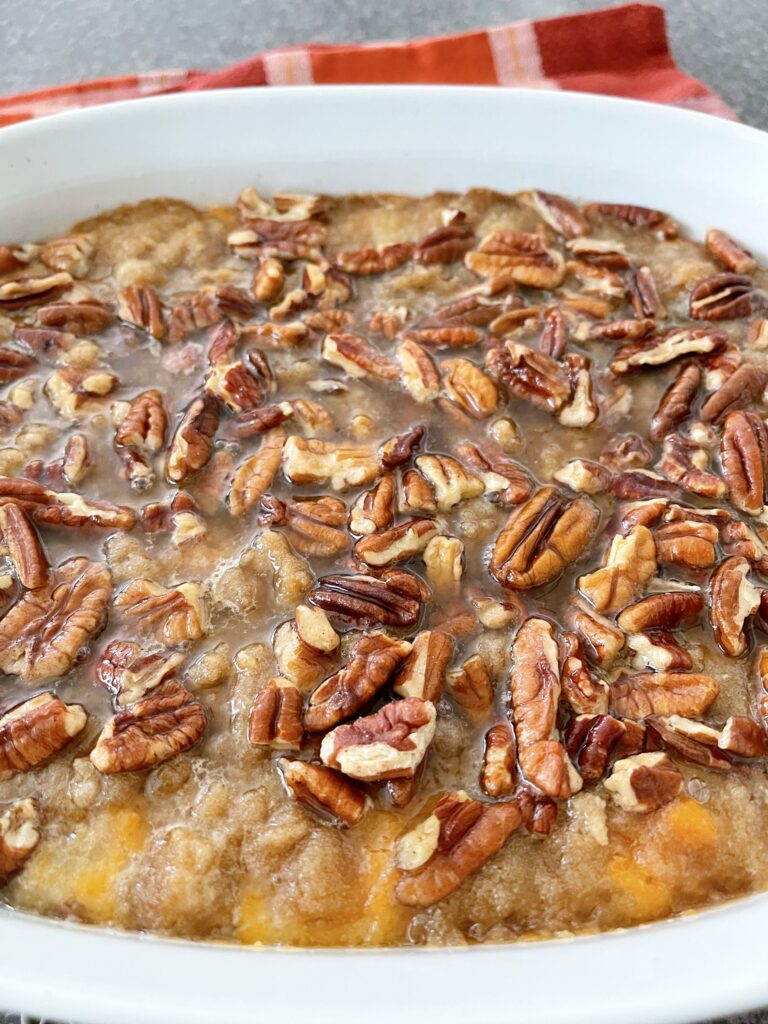 Make Ahead Instructions
This classic holiday side dish can be made up to 2 days in advance of your holiday meal. Simply prepare the yams/sweet potatoes through step 3 and store them in the fridge. When ready to bake, add the topping and bake as directed.
I hope you enjoy this delicious sweet potato casserole recipe as one of your Thanksgiving side dishes! If you do, leave a comment and let me know how they turned out!
More Sweet Thanksgiving Day Recipes to Try:
Watch the video: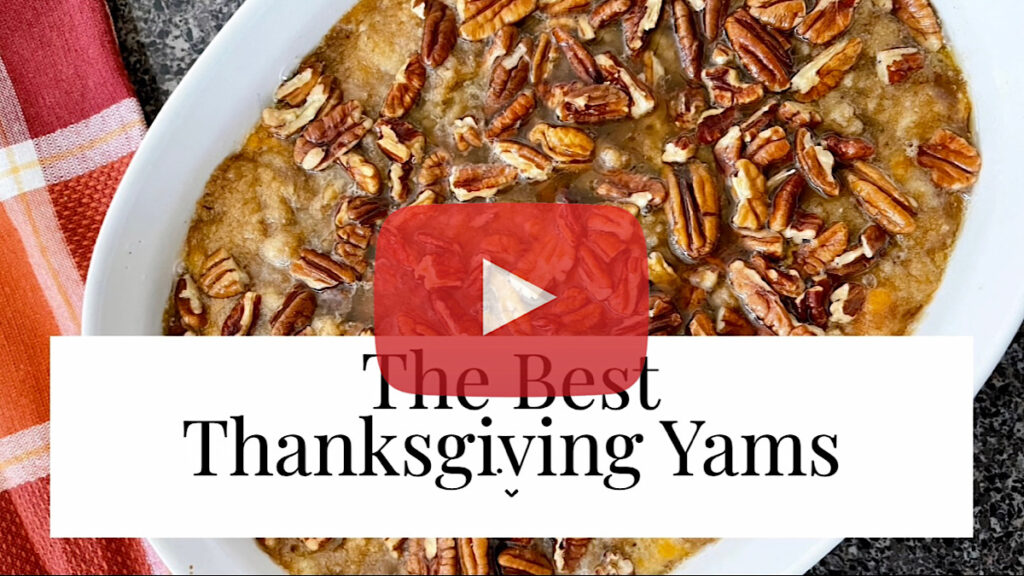 Pin for later: