This homemade version of The Cheesecake Factory's famous dessert tastes even better than the original. It has a cinnamon infused graham cracker crust, thick layers of creamy pumpkin spiced cheesecake topped with white chocolate whipped cream. It's easy to make your family will love it!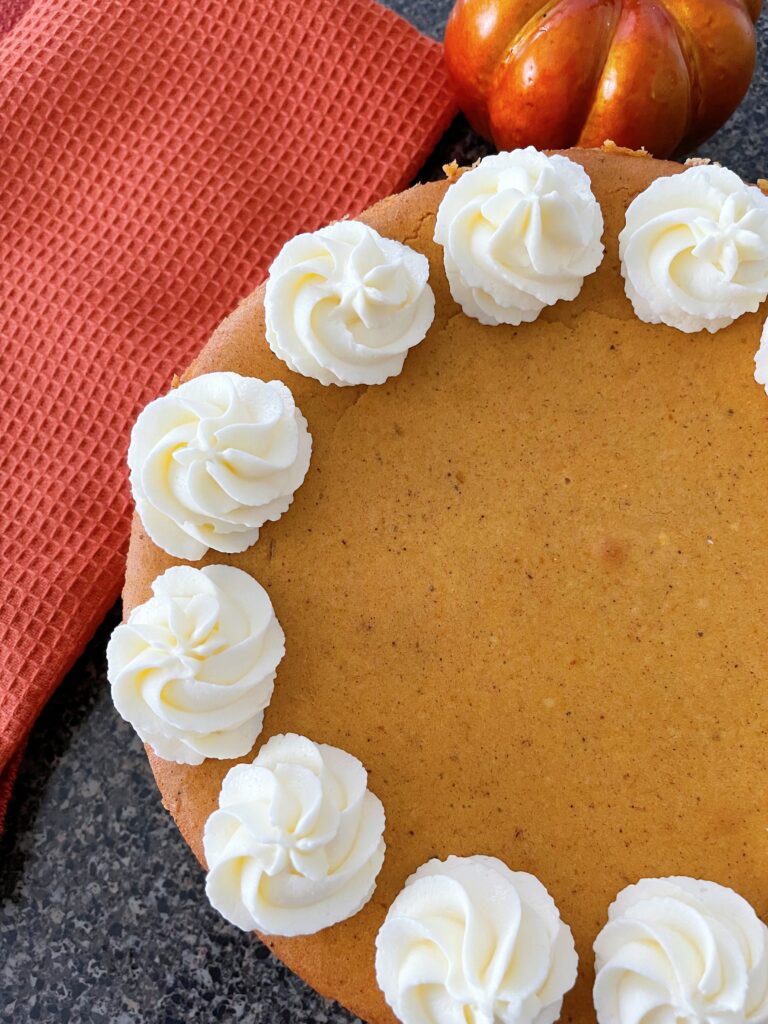 This post may contain affiliate links. When you click on these links, I get a small percentage back at no cost to you! For more information see my disclosure policy.
Below you will find tips, tricks and helpful hints for making this recipe including step by step instructions with pictures. If you would like to go directly to the recipe, scroll down to the recipe card.
The Cheesecake Factory has many amazing desserts, but one of the most popular is their Pumpkin Cheesecake. This homemade version tastes just as good as the original recipe but you can make it right at home!
Here are my step by step instructions for making your own homemade Pumpkin Cheesecake in your kitchen! Just follow these directions and enjoy an amazing dessert tonight!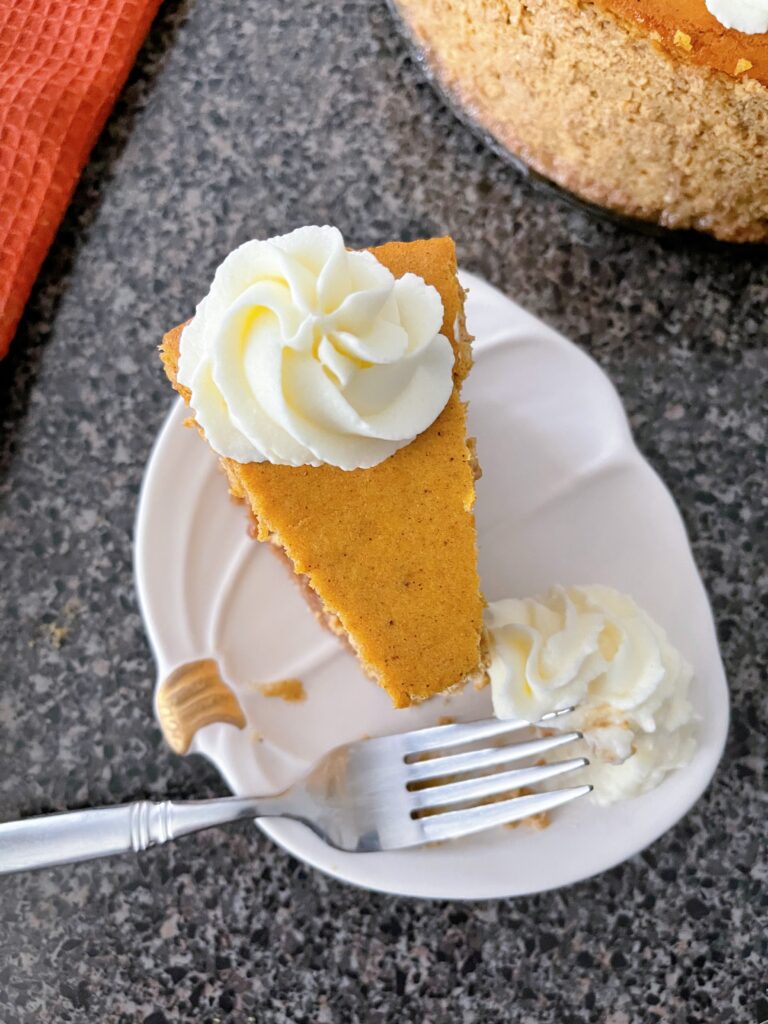 More Cheesecake Factory Recipes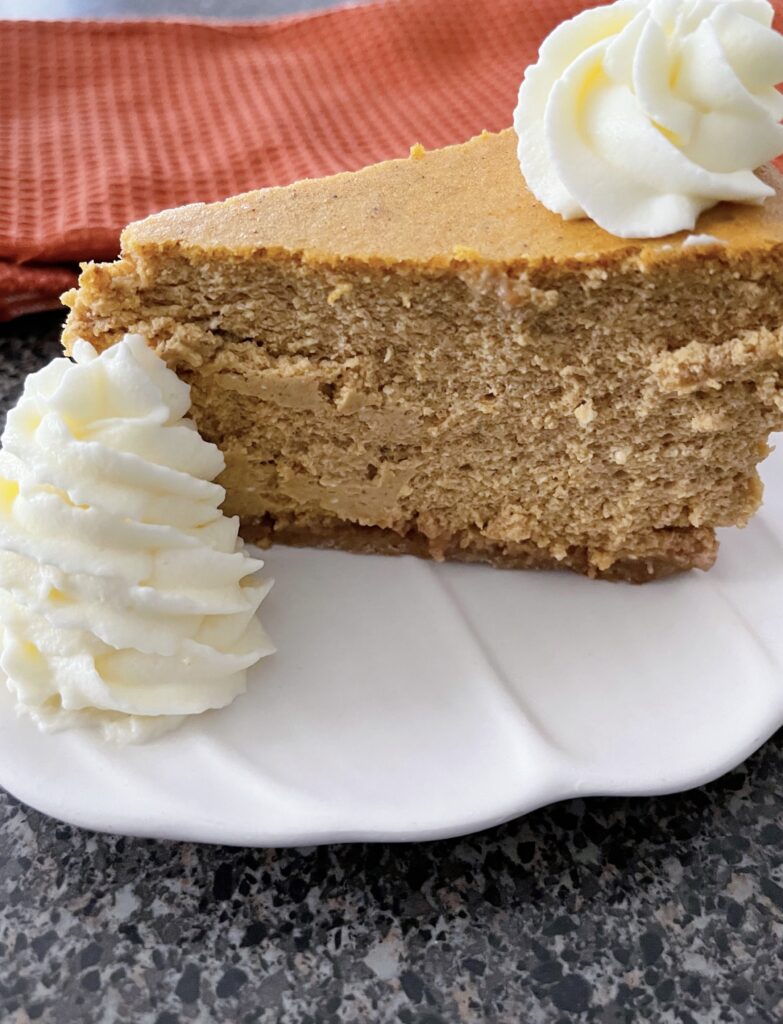 Do You Need to Bake Cheesecake in a Water Bath?
Some cheesecake recipes require you to bake the cheesecake in a water bath, as is the case with this recipe. Baking with a water bath is beneficial because it ensures that the cheesecake will bake evenly and that it won't crack.
When you are baking the cheesecake in a water bath, it is important to wrap the springform pan very well with aluminum foil. This will prevent the water from seeping into your cheesecake.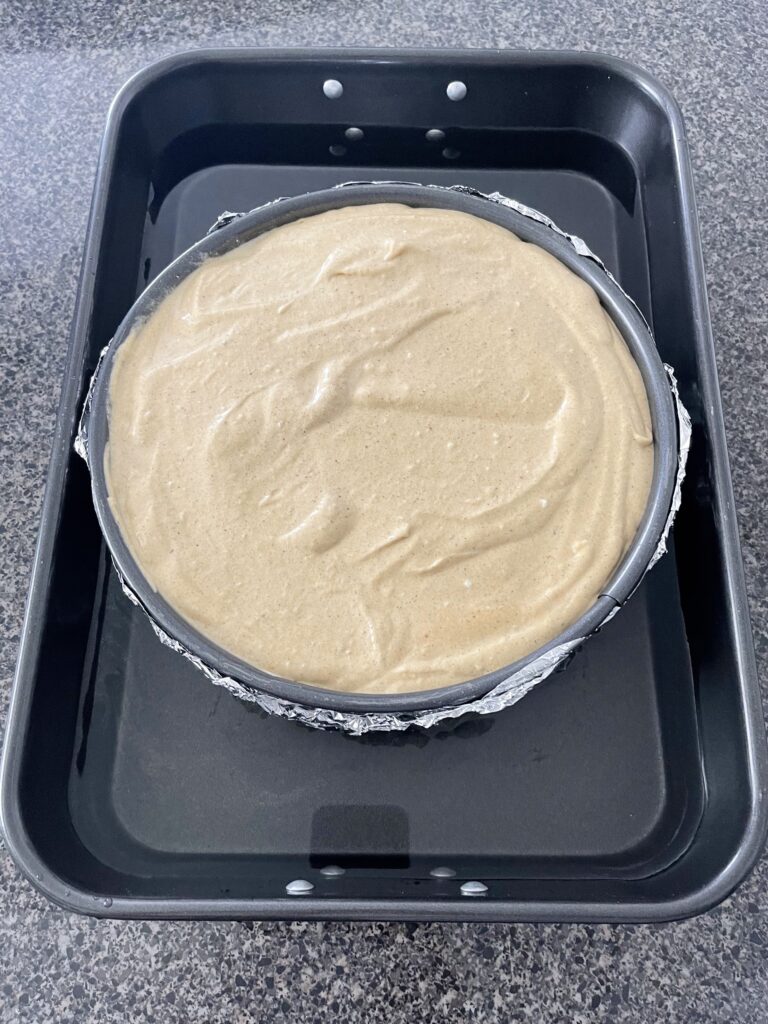 More Cheesecake Recipes: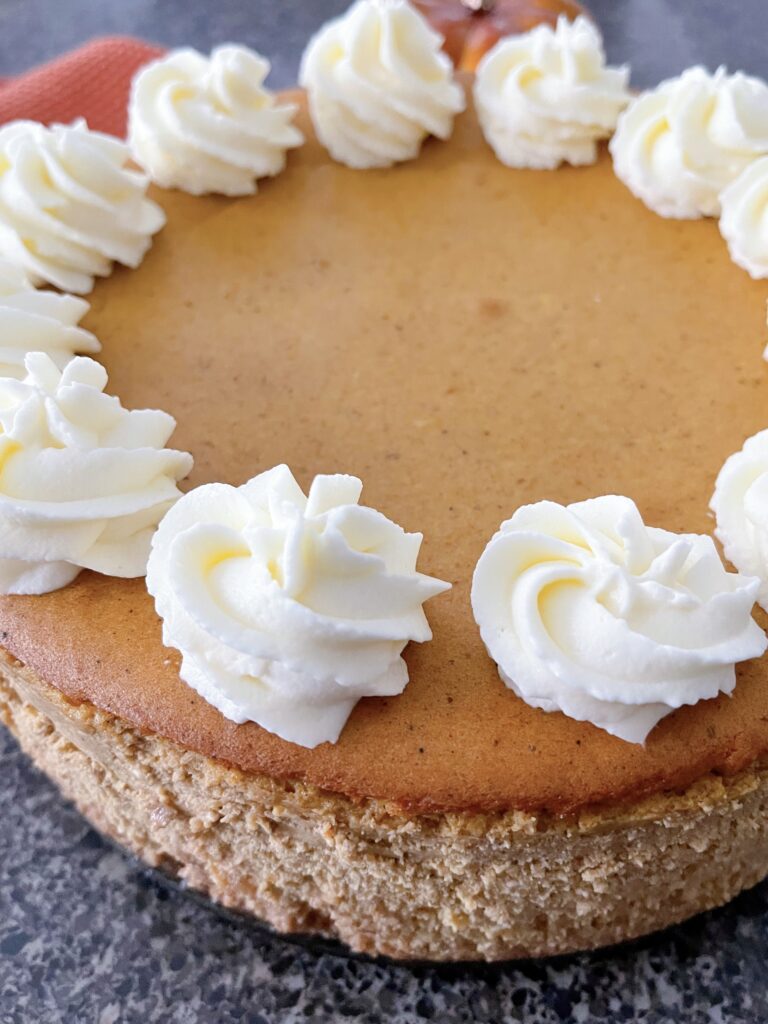 Useful Items Needed to Make Pumpkin Cheesecake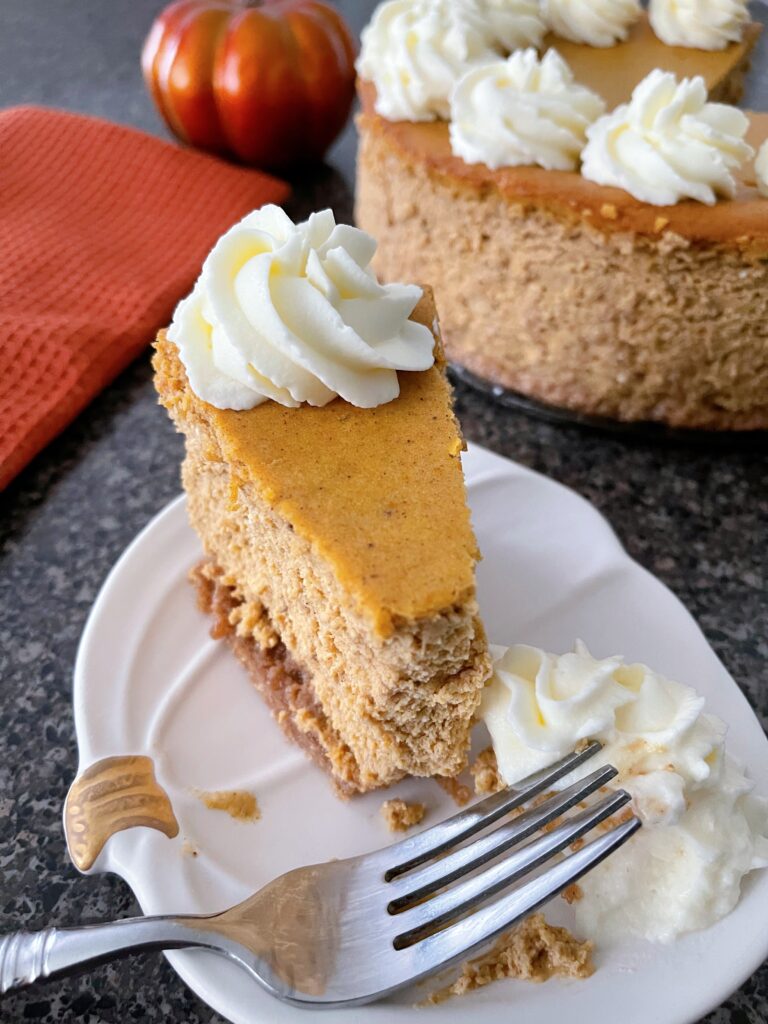 Graham Cracker Crust Ingredients
Graham Crackers- You will need approximately 9 graham crackers to equal 1 1/2 cups with made into crumbs. This is generally one sleeve of crackers. My favorite brand is Nabisco Honey Maid Graham Crackers.
Cinnamon- This will add a fabulous subtle flavor to the graham cracker crust.
Sugar- This helps the graham cracker crust crisp up and gives it that crunch you love in a cheesecake!
Melted Butter- This is a must! It helps the graham cracker crumbs stick together and is what holds your crust together.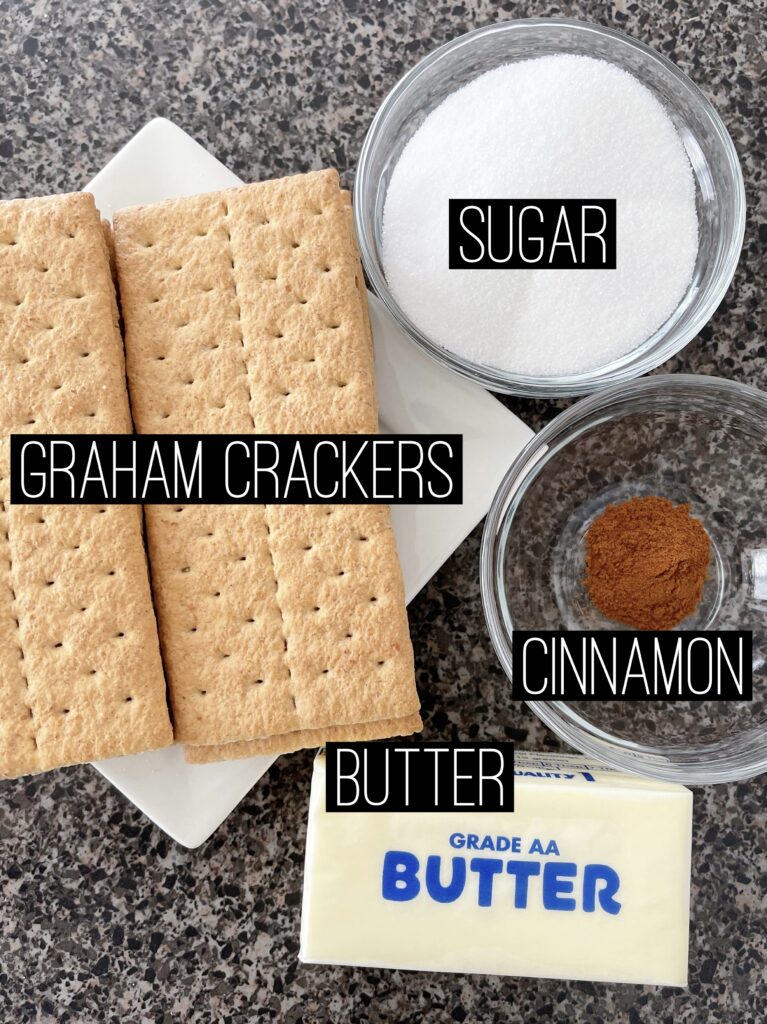 Pumpkin Cheesecake Ingredients
Cream Cheese- Make sure you use full fat cream cheese, because it helps with the cheesecake's creamy texture.
Sugar- This is what makes the cheesecake taste perfect!
Eggs- The eggs are an important part of your pumpkin cheesecake recipe. Make sure you use large eggs, not jumbo or extra large. If you have smaller eggs on hand, just add an additional egg to the recipe.
Canned Pumpkin Puree- You will need one 15 ounce can of pure pumpkin puree in your cheesecake.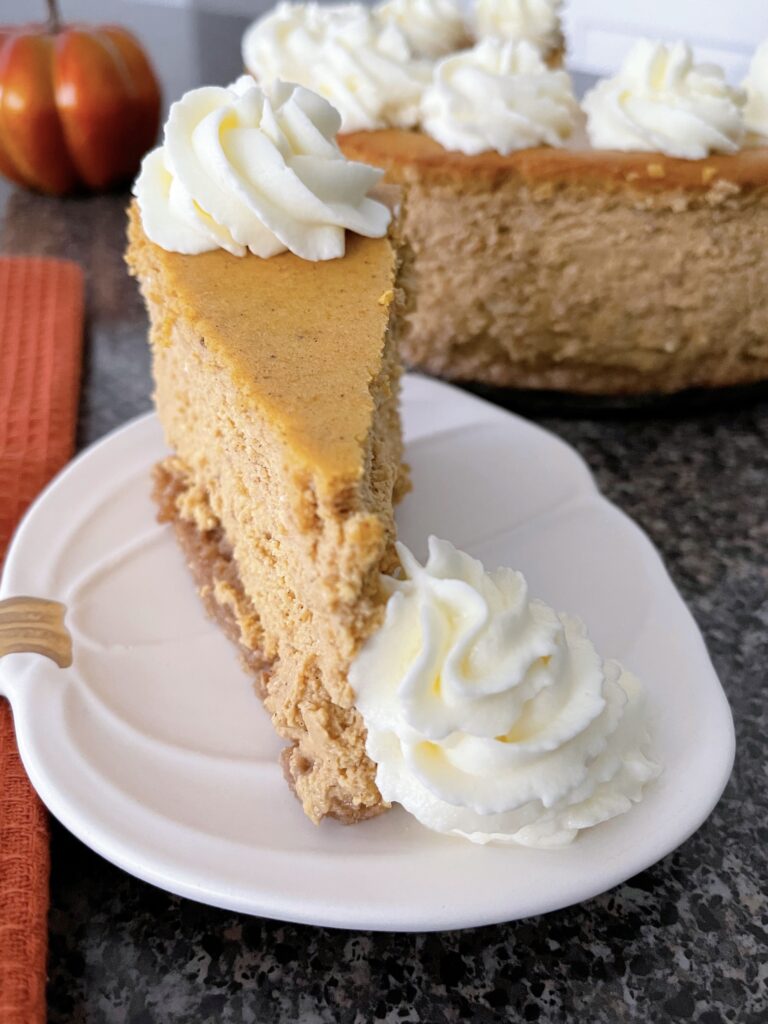 Pumpkin Spice- Fall is here and that means pumpkin spice everything!
Vanilla Extract- I recommend using pure vanilla extract as opposed to imitation. I usually pick mine up from Costco.
Heavy Cream- Make sure you use high quality heavy whipping cream for this cheesecake recipe.
Sour Cream- A little sour cream in the cheesecake is what helps give it that signature cheesecake flavor!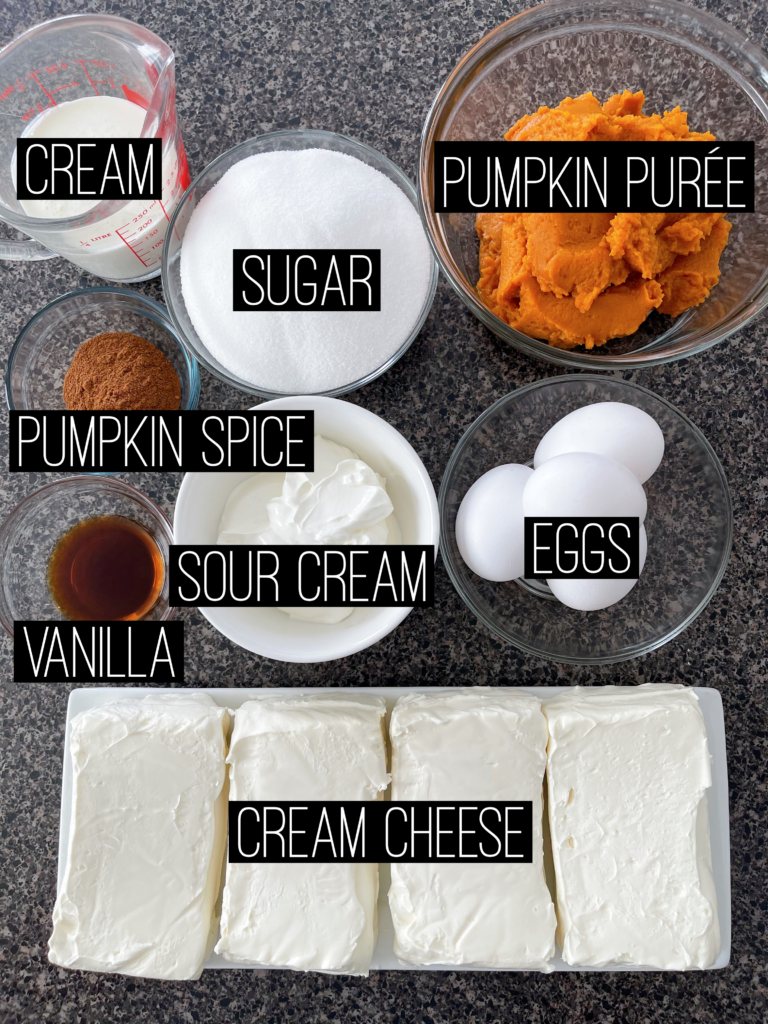 White Chocolate Whipped Cream Ingredients
Heavy Cream- Make sure you use high quality heavy whipping cream for this whipped cream recipe. You will definitely be able to tell the difference if you don't.
Sugar- This is what adds the sweetness to your whipped cream.
White Chocolate Instant Pudding- This will help to thicken your whipped cream as well as stabilize it so it holds it shape.
How to Make Cheesecake Factory's Pumpkin Cheesecake
Here is the step-by-step method I use to make the most delicious, creamy cheesecakes!
Graham Cracker Crust
[1] Crush the graham crackers into fine crumbs. I like to do this with a food processor.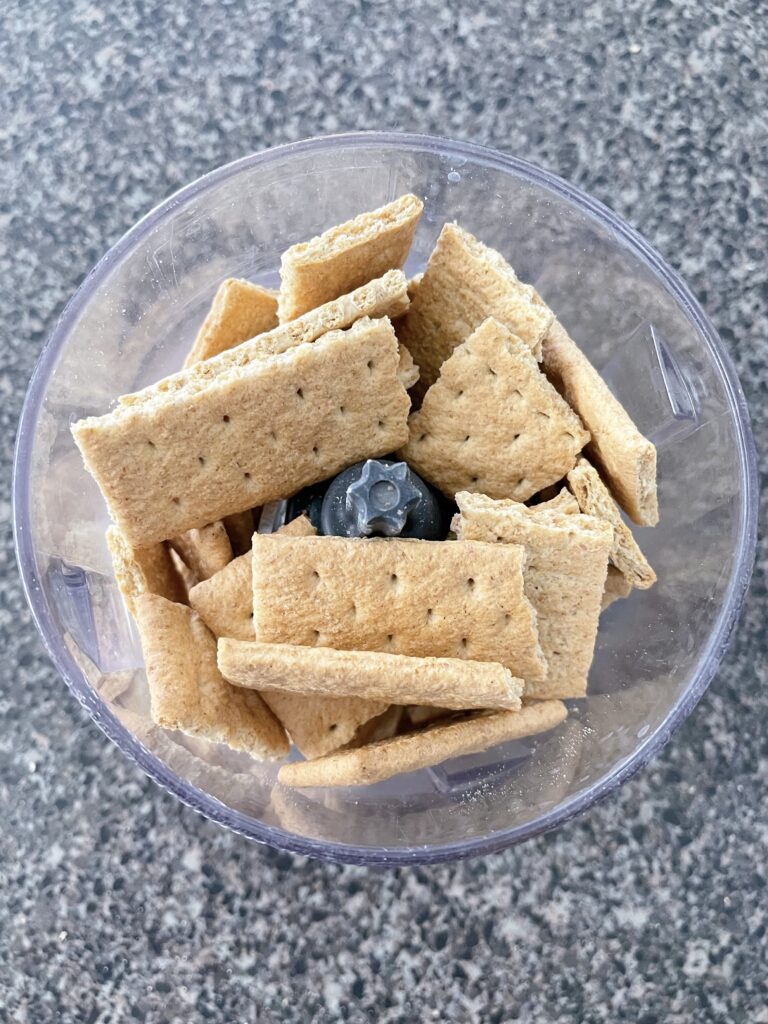 [2] Keep the crumbs in the food processor, then add the cinnamon, sugar and melted butter. Mix them together in the processor.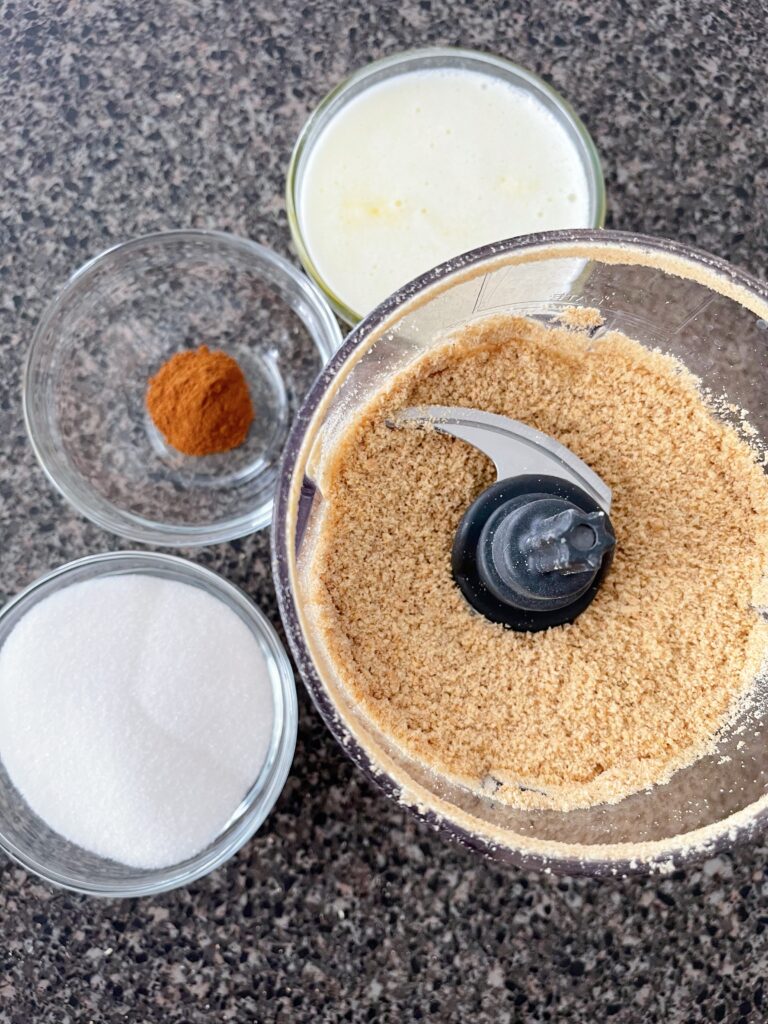 [3] Press the graham cracker mixture onto the bottom and part way up the sides of a 10-inch springform pan.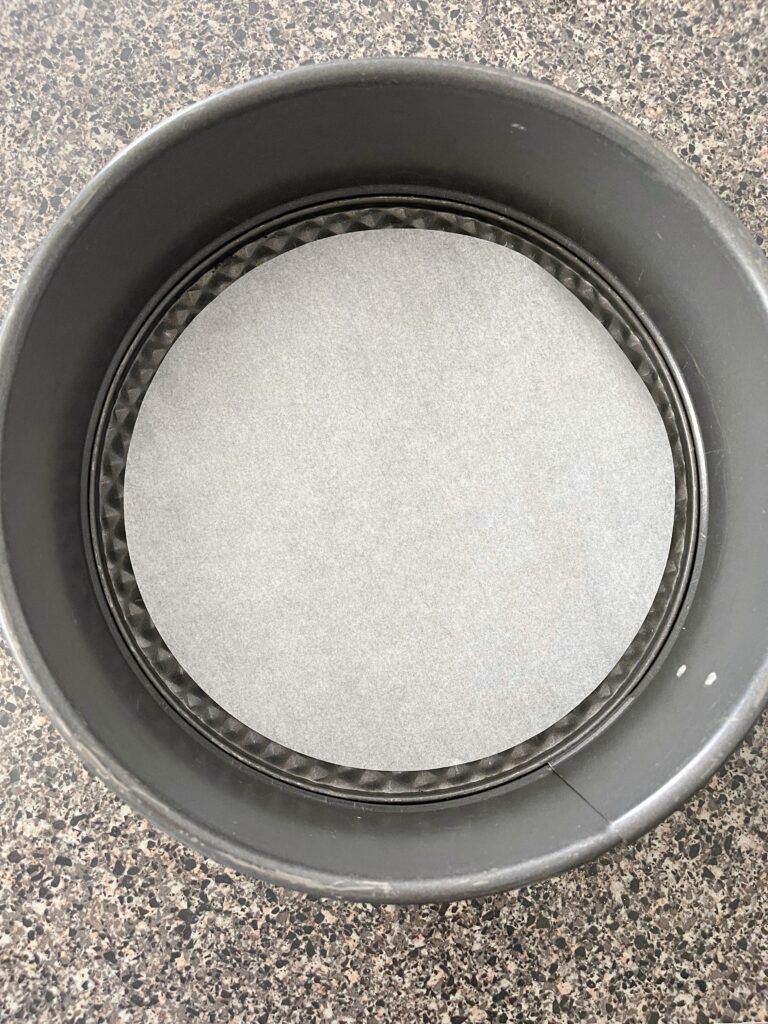 [4] Bake the crust at 350 degrees for 10 minutes. Allow it to cool to room temperature while you prepare the cheesecake.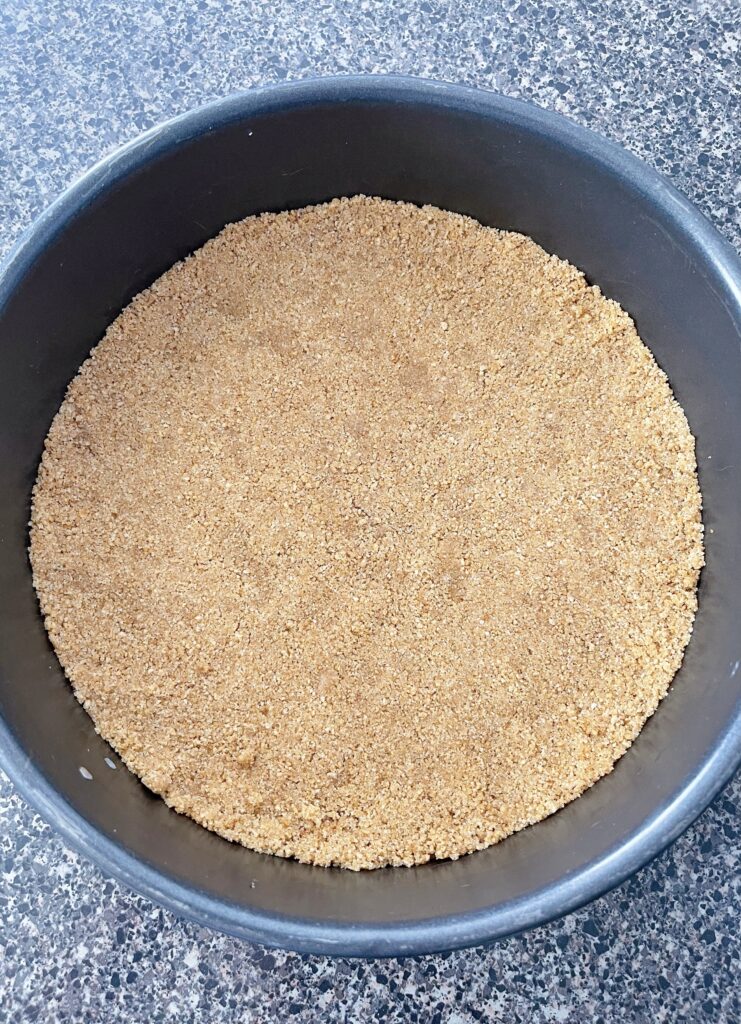 Springform Pan Preparation
[1] Prepare the springform pan for the water bath by laying three rectangles of foil on the counter top.
[2] Place the pan on top of the foil layers and fold the first piece around the pan.
[3] Repeat with the other pieces of foil to ensure that the bottom and sides of the pan are completely covered.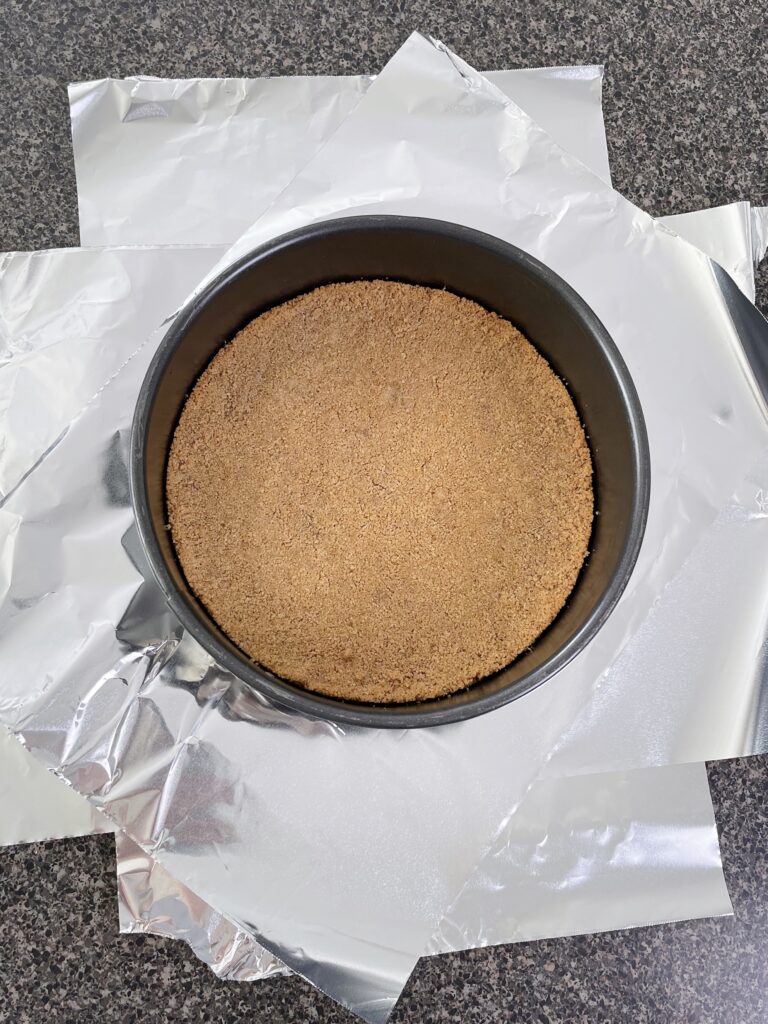 Pumpkin Cheesecake
[1] Place the softened cream cheese to the bowl of a stand mixer and beat for about 4 minutes until it is smooth and creamy.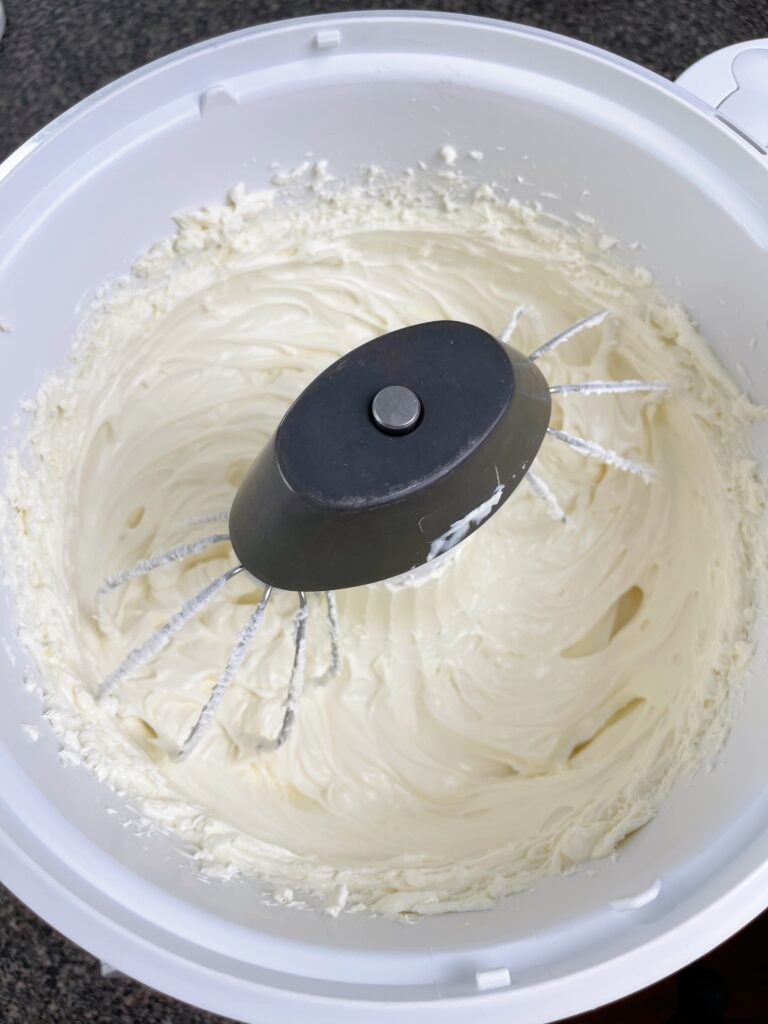 [2] Add the sugar to the cream cheese and beat for another 3 minutes.
[3] Next, add the vanilla and eggs, one at a time, beating for 1 minute in between each addition.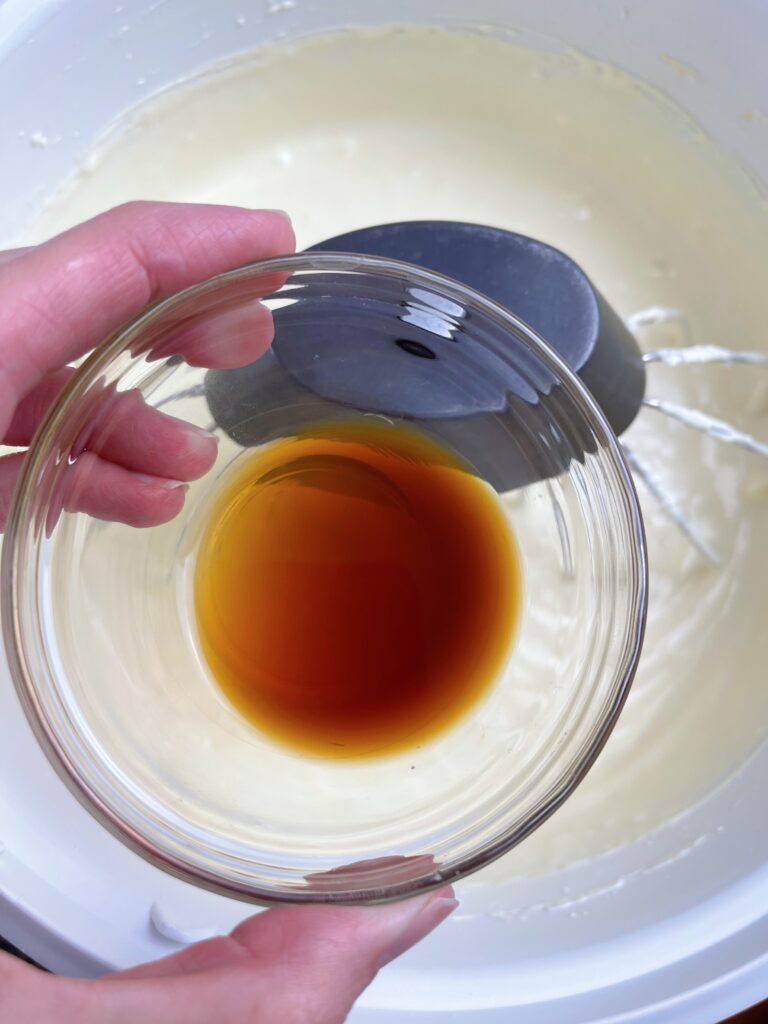 [4] Mix in the pumpkin puree and pumpkin spice, mixing just until combined.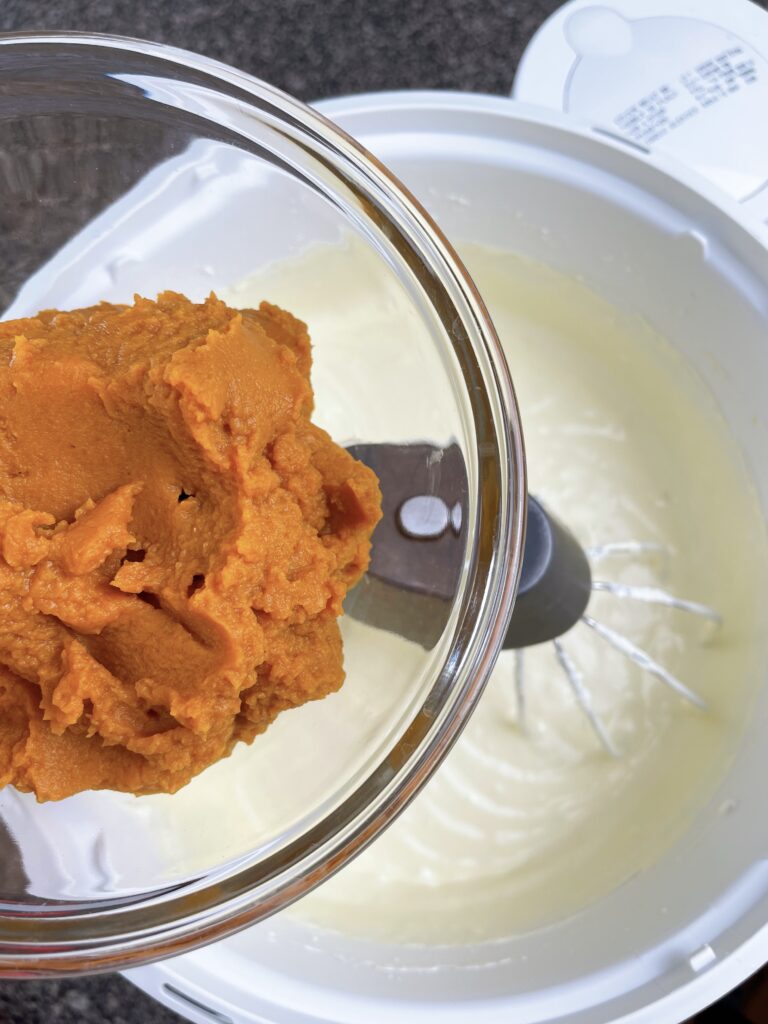 [5] Gently add the sour cream followed by the heavy cream.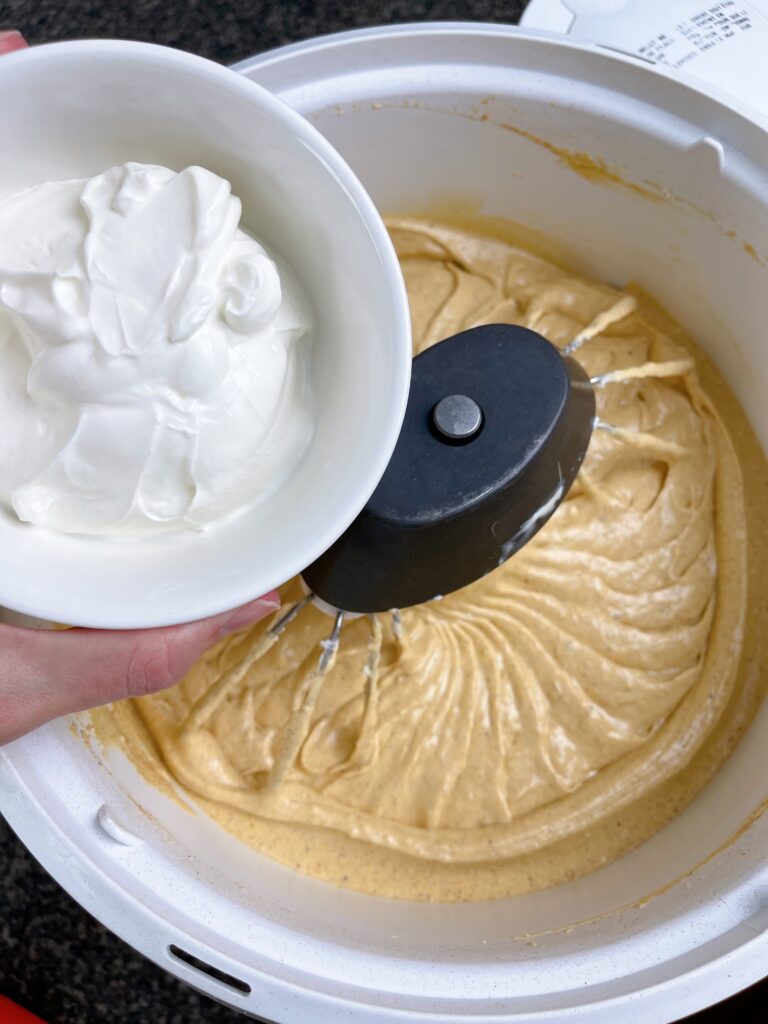 [6] Pour the cheesecake batter into the springform pan then place the pan into the roasting pan filled with enough hot water to go half way up the side.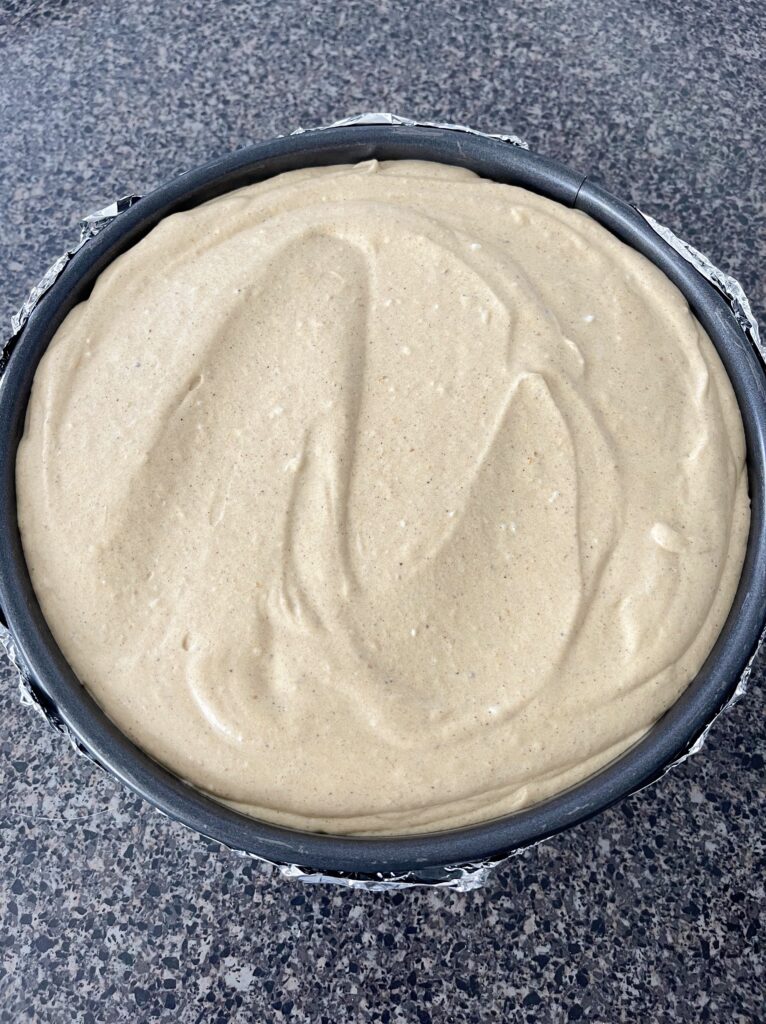 [7] Bake the cheesecake in the water-filled roasting pan at 325 degrees for 90 minutes.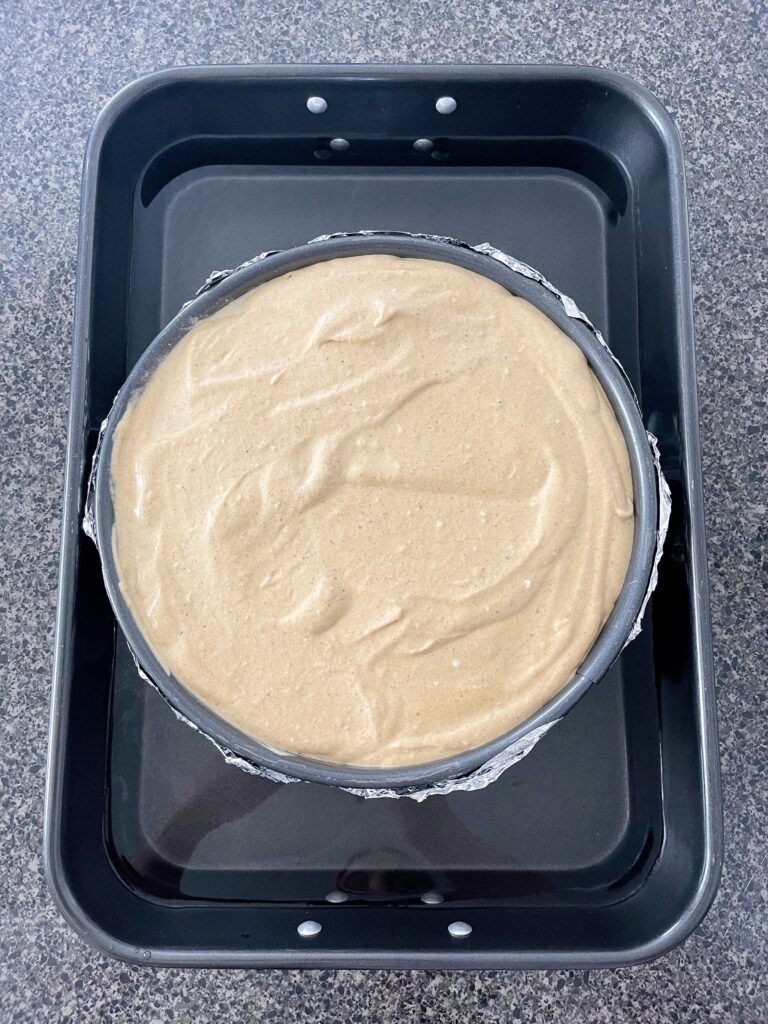 [8] When the cheesecake has finished baking, prop open the oven door and allow the cheesecake to cool in the over for one hour. This will help prevent the cheesecake from cracking.
[9] Remove the cheesecake from the oven and from the roasting pan and cover it loosely with foil. Refrigerate it for at least 4 hours, but overnight is best.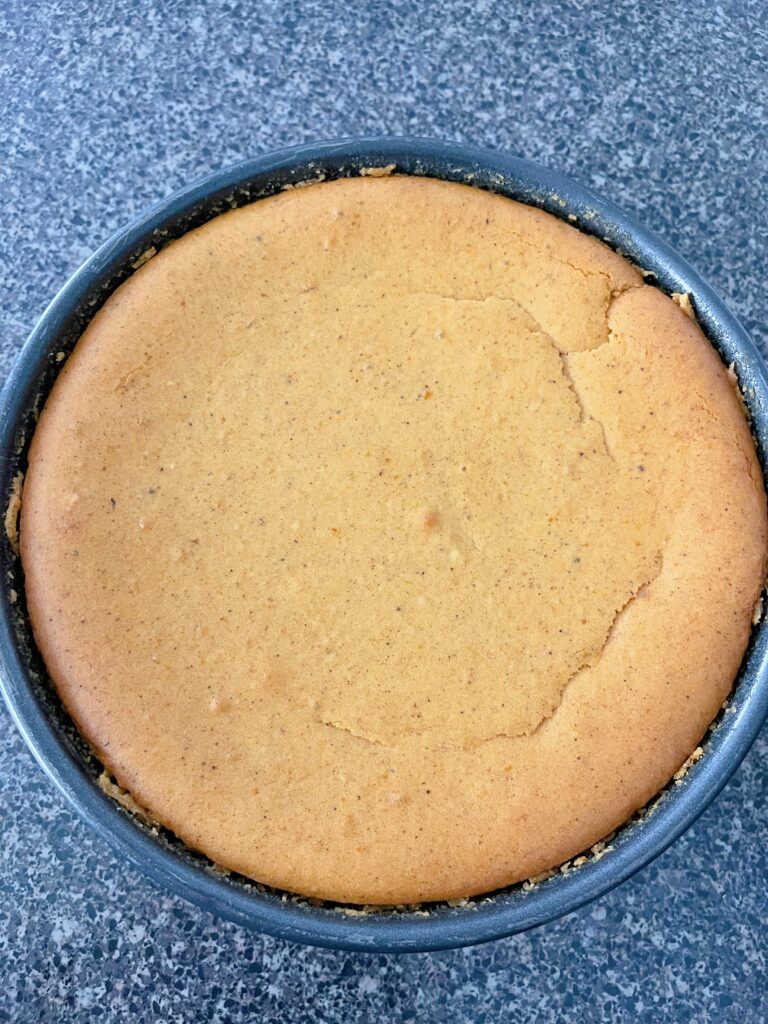 White Chocolate Whipped Cream
[1] Pour the heavy cream, sugar, and white chocolate pudding mix into the bowl of a stand mixer with a whisk attachment.
[2] Beat on high until the cream begins to thicken.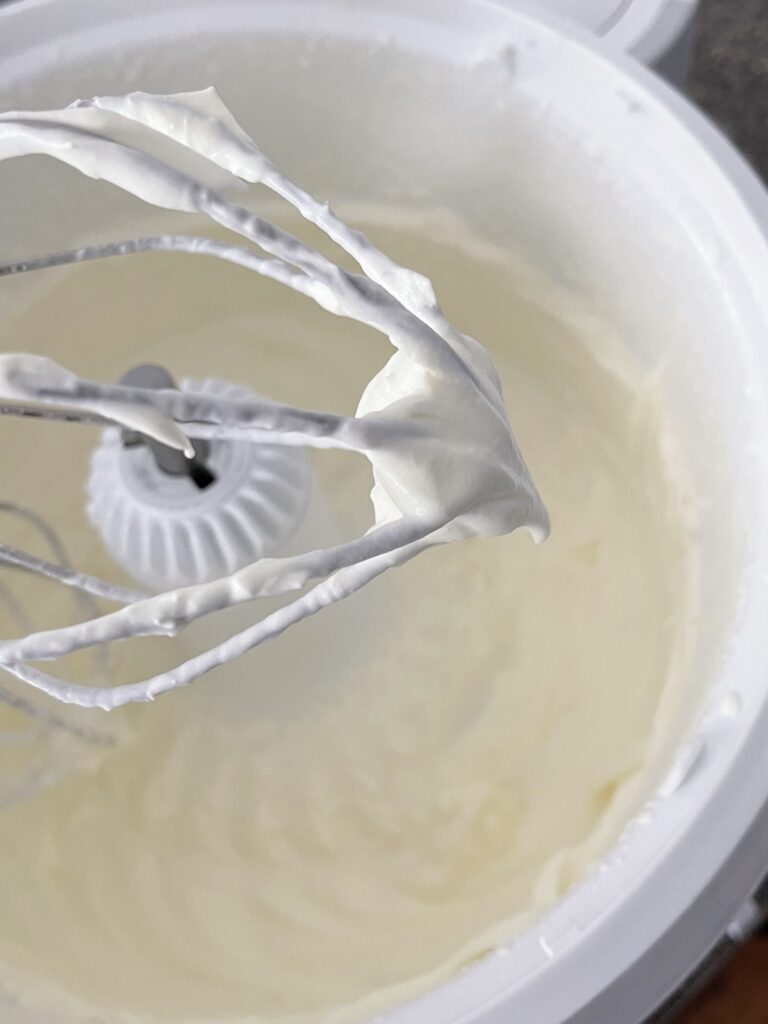 [3] Add the whipped cream to a piping bag with a large star tip and pipe swirls onto the pumpkin cheesecake.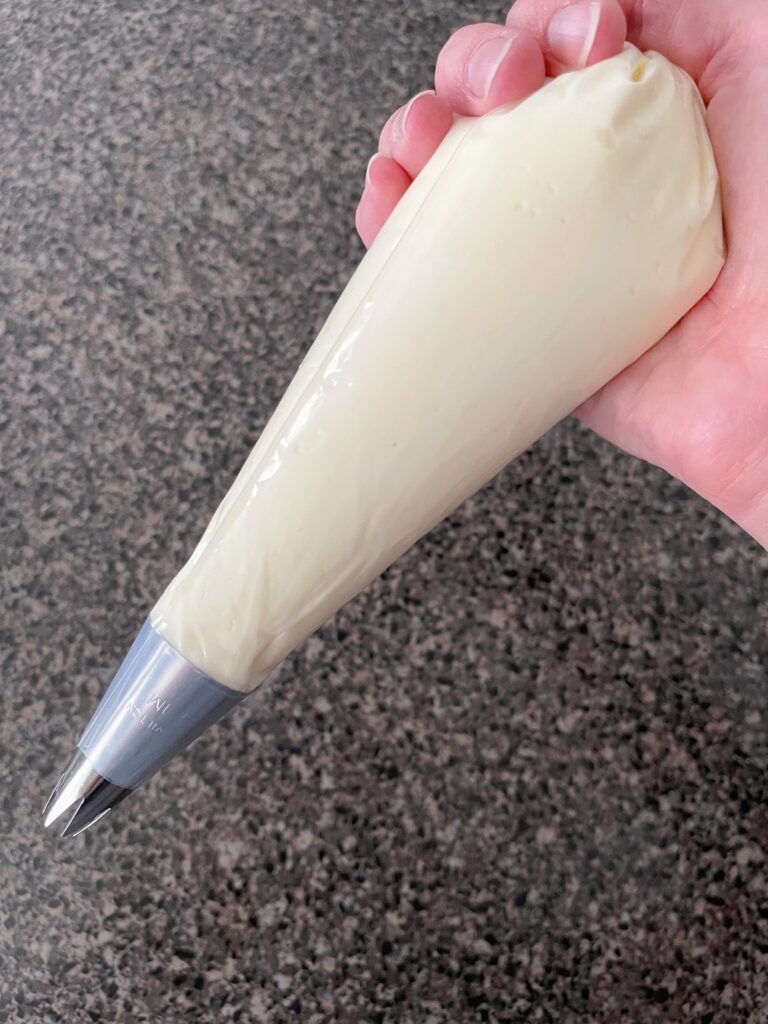 More Pumpkin Recipes
I hope you enjoy this easy copycat recipe for The Cheesecake Factory's Pumpkin Cheesecake! If you try it out, let me know what you think in the comments below. Also let me know if you have any questions. Thanks so much for reading!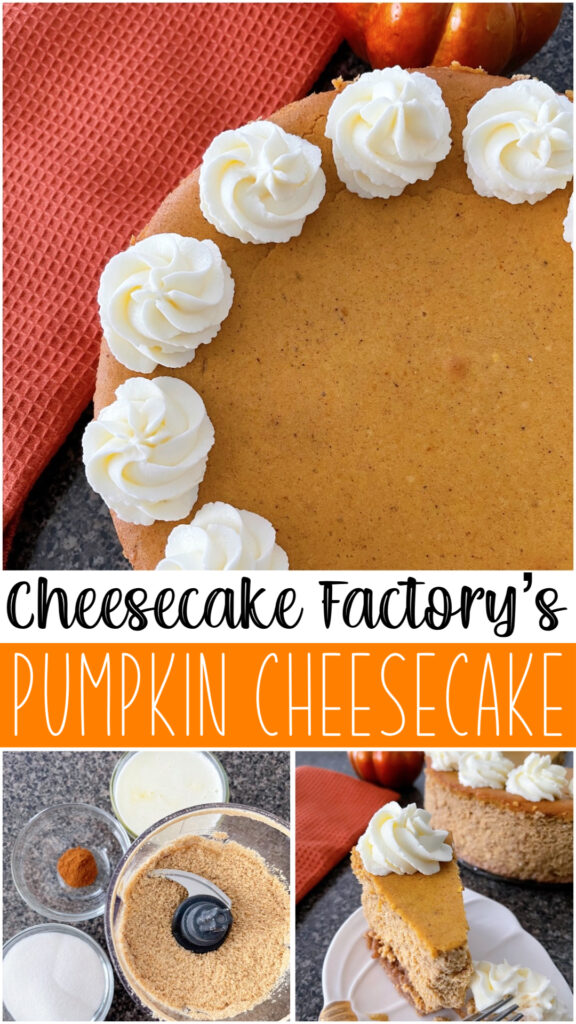 Watch the video here: