Get ready to elevate your breakfast game with the mouthwatering delight of Churro Mickey waffles. Imagine crispy-on-the-outside, fluffy-on-the-inside Mickey-shaped waffles coated in a heavenly blend of cinnamon and sugar. And the best part? You can get these on a Disney Cruise or theme parks, or with this easy recipe, you can now recreate this delectable treat in the comfort of your own kitchen.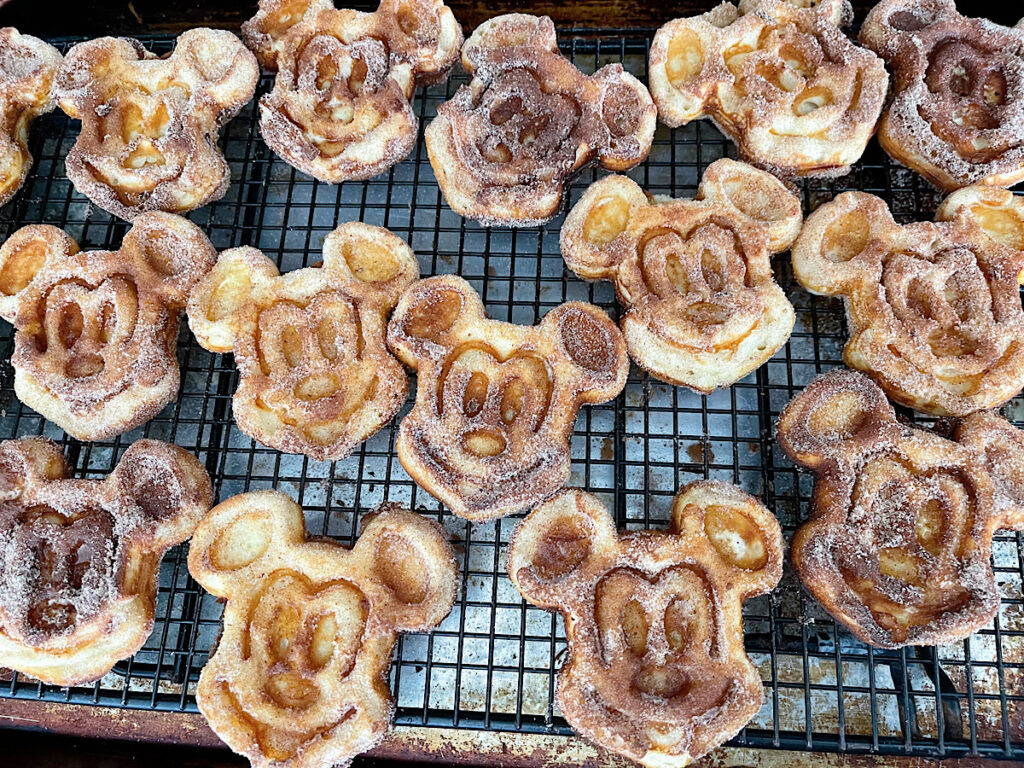 This post may contain affiliate links. When you click on these links, I get a small percentage back at no cost to you! For more information see my disclosure policy.
Below you will find tips, tricks and helpful hints for making this recipe including step by step instructions with pictures. If you would like to go directly to the recipe, scroll down to the recipe card or tap "Jump to Recipe" at the top of the page.
Why You'll Love Churro Mickey Waffles
Mickey waffles are a classic breakfast item found at Disney Parks and Disney Cruise Line. But, Disney has taken this delicious breakfast treat to the next level! Churro Mickey Waffles take the classic malted, vanilla flavor of classic Mickey waffles and coats them in butter and cinnamon/sugar.
I first had these waffles on our San Diego Disney Wonder Cruise at Cabanas breakfast buffet, and fell in love! My kids loved them even more! You can also sometimes find them at both the Disneyland Resort, at Goofy's Kitchen, and the Walt Disney World Resort, at Crystal Palace in Magic Kingdom park.
They are like Disneyland churros, but in breakfast form! Find out where to get more breakfast options or a character breakfast at Disneyland here.
Make these waffles and treat yourself and your loved ones to a Disney-inspired breakfast that will transport you straight to the magical world of Disney and Mickey Mouse, one of everyone's favorite characters. Indulge in the perfect balance of sweetness and nostalgia with every bite of these irresistible Churro Mickey waffles!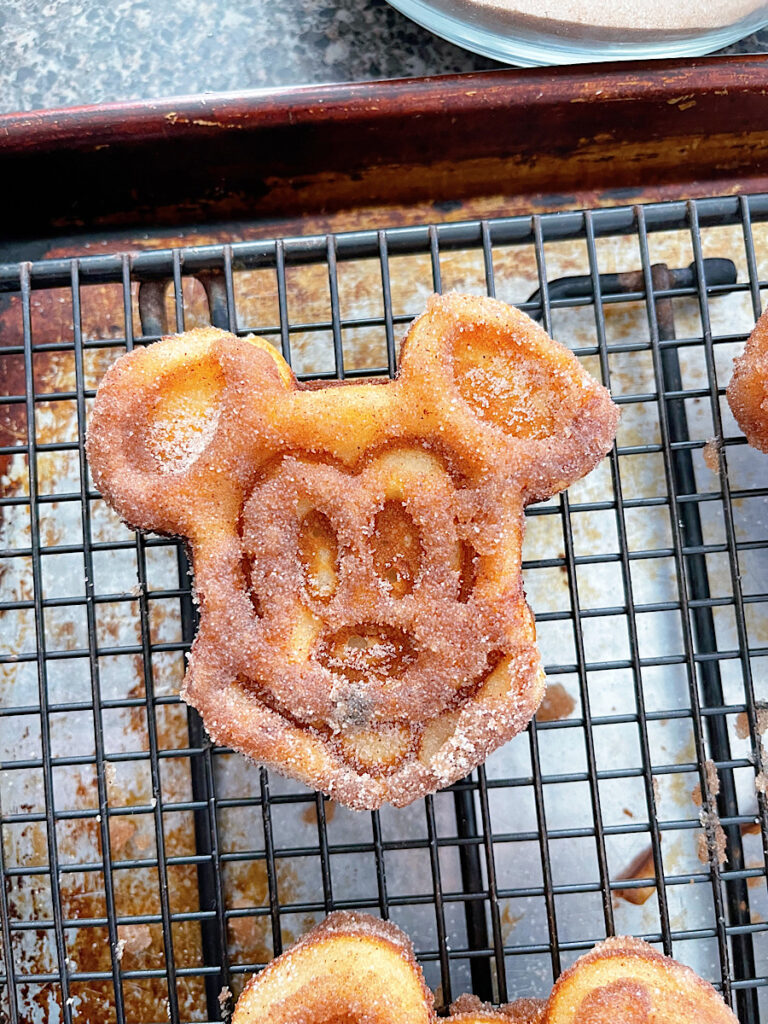 Get a Mickey Waffle Iron
In order to make these sweet treats, you're going to need a Mickey waffle iron! You can definitely make these with a standard waffle maker, but making them Mickey-shaped is so much fun! You can find the Mickey Mouse waffle maker I used here or check out these other Mickey Mouse Waffle irons on Amazon here.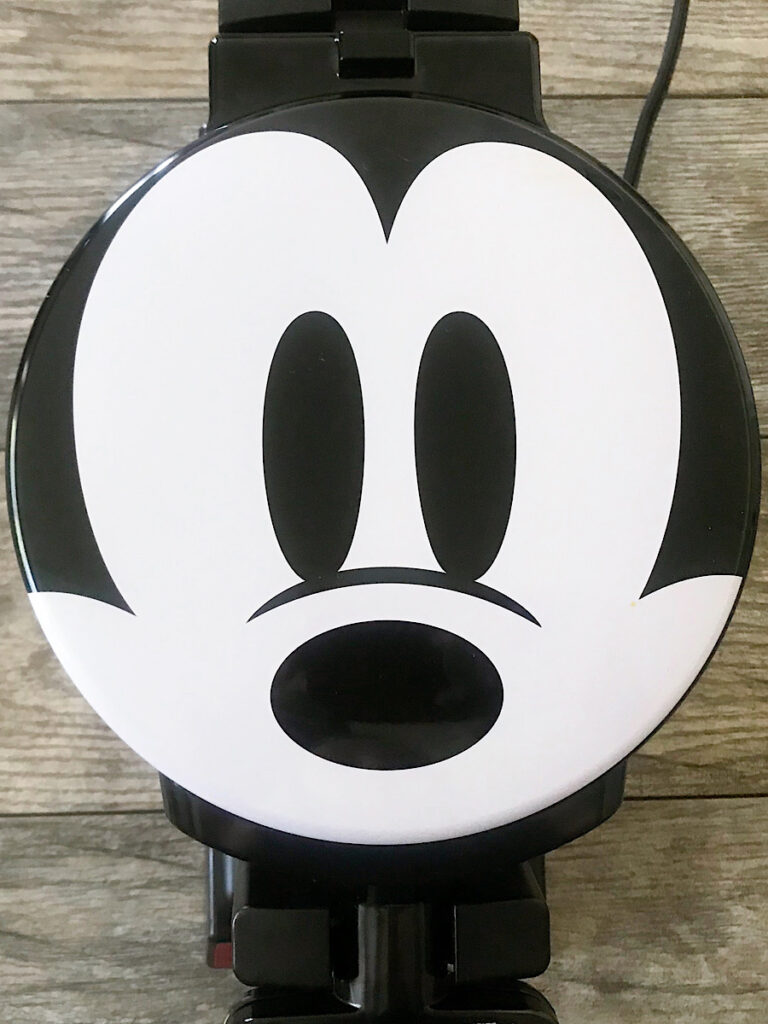 Waffle Topping Ideas: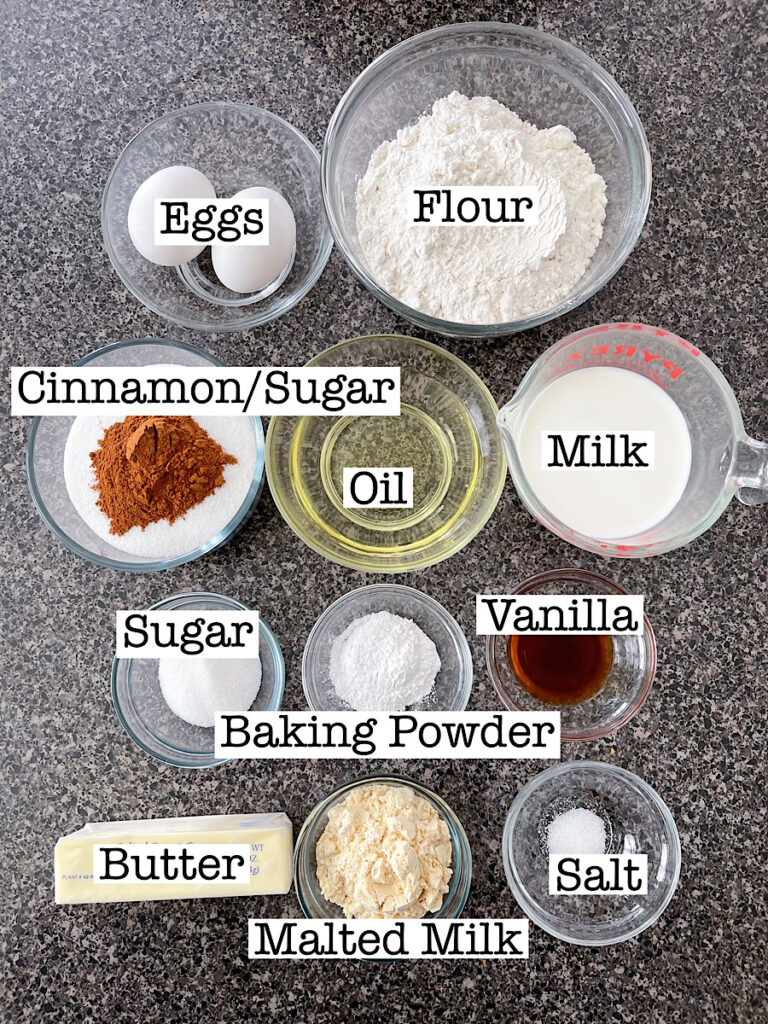 Churro Mickey Waffles Ingredients
*Ingredient amounts are located in the recipe card at the end of this post.
Eggs: These will be used to bind the waffle batter together. Use large eggs, preferably at room temperature.
Flour: All-purpose flour is what we'll be using for this recipe. If you're looking to make gluten-free Churro Mickey Waffles, substitute the all-purpose flour with a 1:1 ratio of gluten-free baking mix.
Milk: Whole milk works best for this recipe but you can use other types of milk such as almond, oat, or soy.
Oil: Vegetable or canola oil works best for this recipe but you can also use other types of oil such as coconut, avocado, sunflower, etc.
Sugar: This adds the right amount of sweetness to your waffles. For a healthier option, try using an alternative sweetener such as honey or maple syrup.
Baking Powder: This will help the waffles rise and be fluffy.
Vanilla Extract: For added flavor, use pure vanilla extract. You can also substitute it with almond or other flavored extracts.
Salt: Salt helps to bring out the sweetness of the waffles. Use a pinch of salt for best results.
Malted Milk Powder: Malted milk powder adds a nice depth of flavor to the waffles.
Butter: For the churro coating, you'll be using melted butter.
Cinnamon & Sugar: This is what makes Churro Mickey Waffles so special! Mix up your own blend of cinnamon and sugar or use a pre-made mixture for ease.
How to Make Churro Mickey Waffles
[Step 1] In a medium bowl, mix the flour, sugar, malted milk powder, baking powder, and salt together.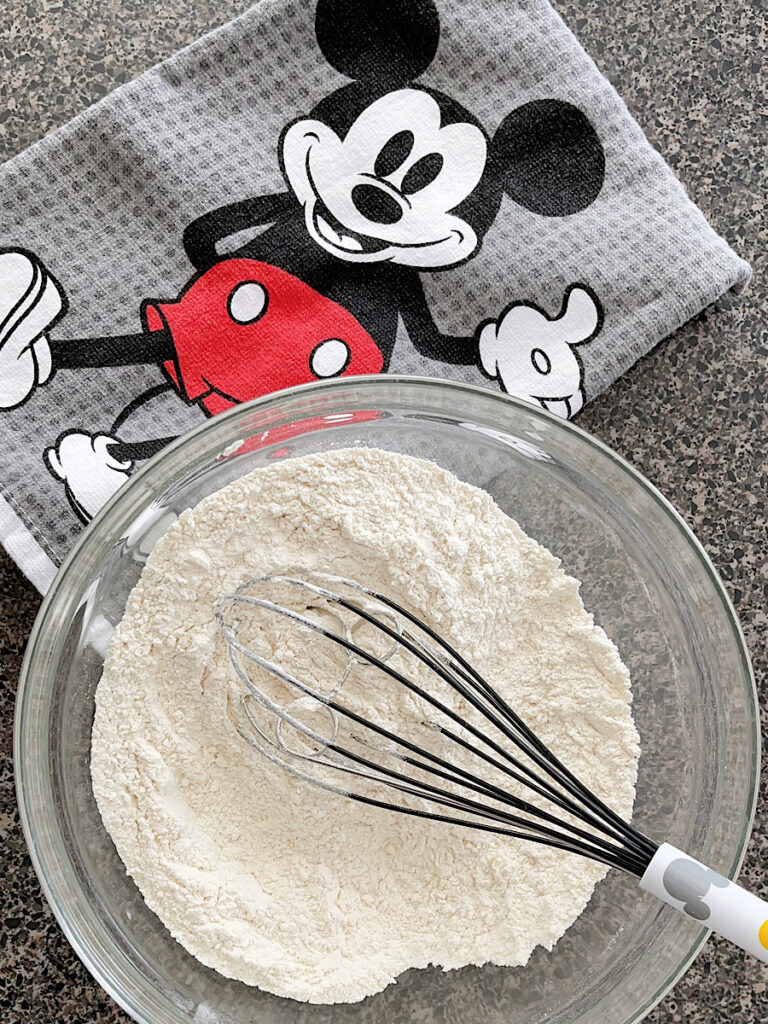 [Step 2] In a separate large bowl, whisk together the eggs, milk, oil, and vanilla.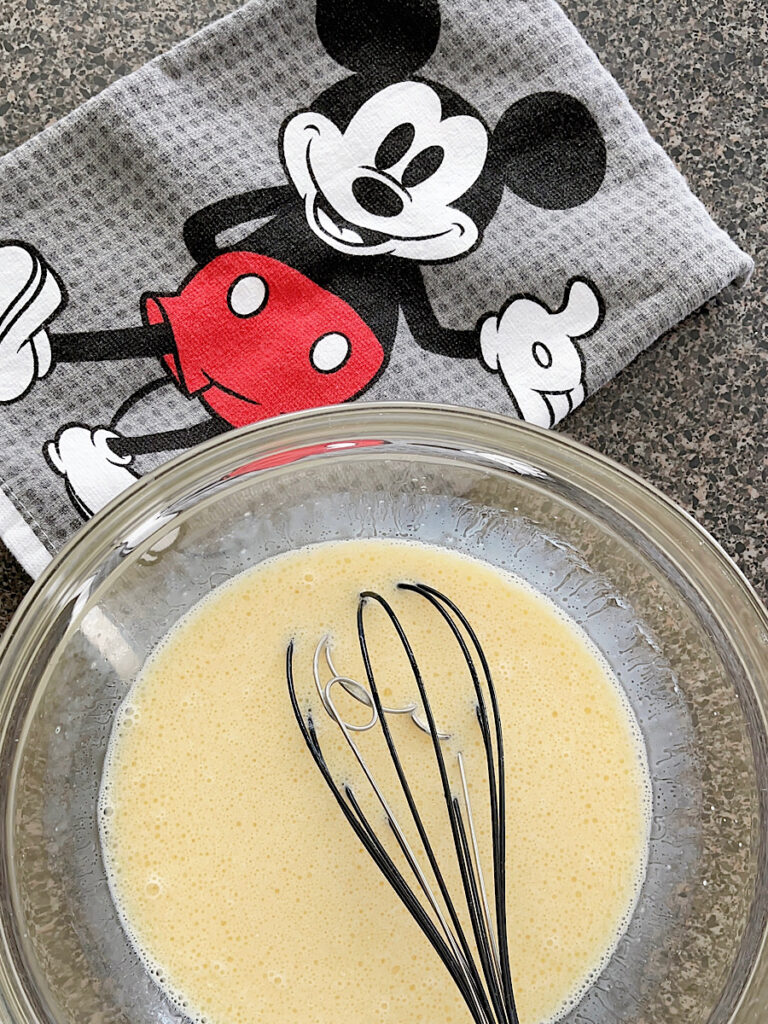 [Step 3] Add the flour mixture to the egg mixture and stir to combine.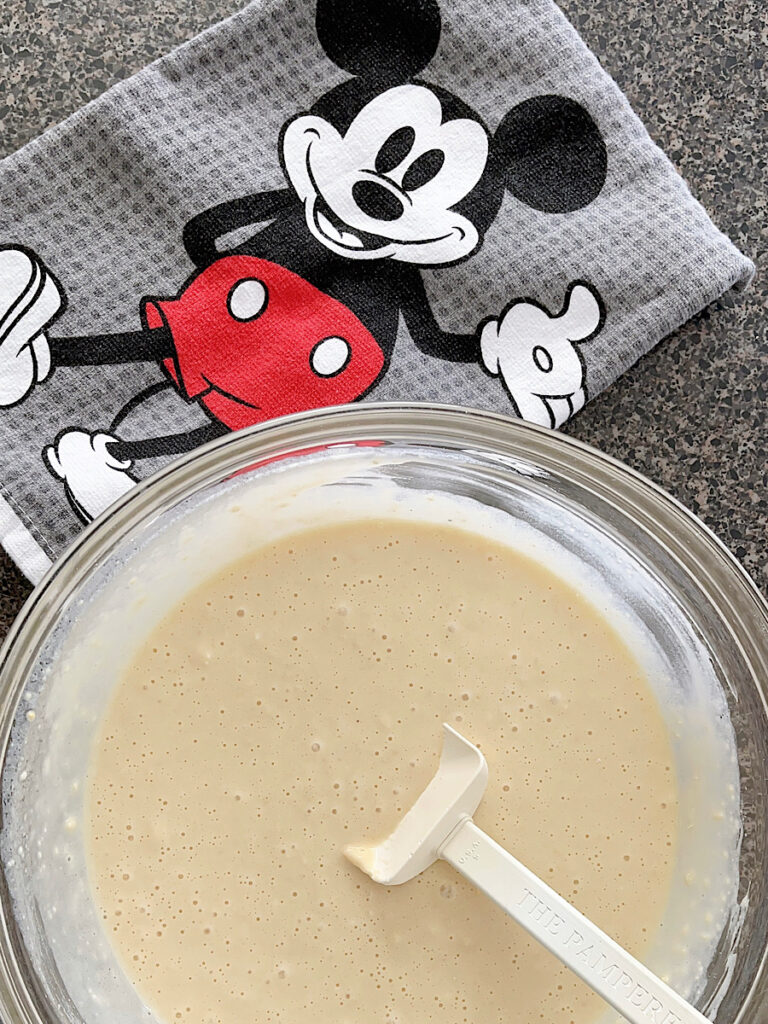 [Step 4] Spray your preheated waffle iron with non-stick cooking spray or brush with oil and add the batter. For my waffle maker, I used 2 Tablespoons of batter per waffle. Cook until golden brown.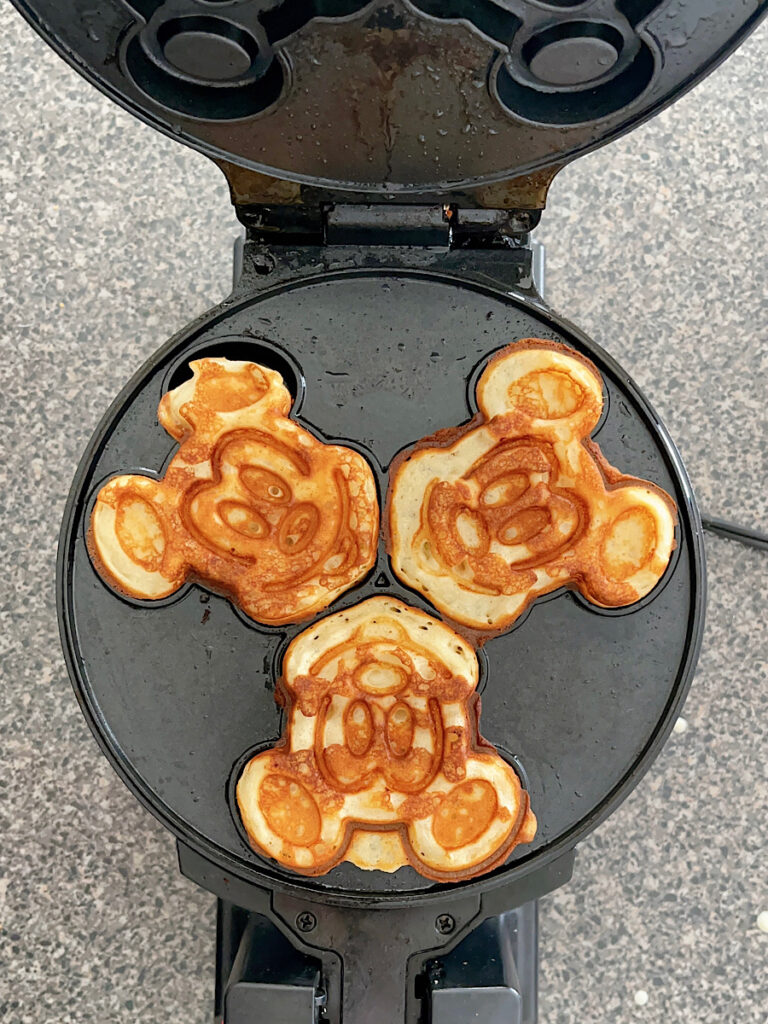 [Step 5] Melt the butter and mix the cinnamon and sugar together. Dip waffles in the butter, then in the cinnamon sugar. Keep warm in oven or air fryer.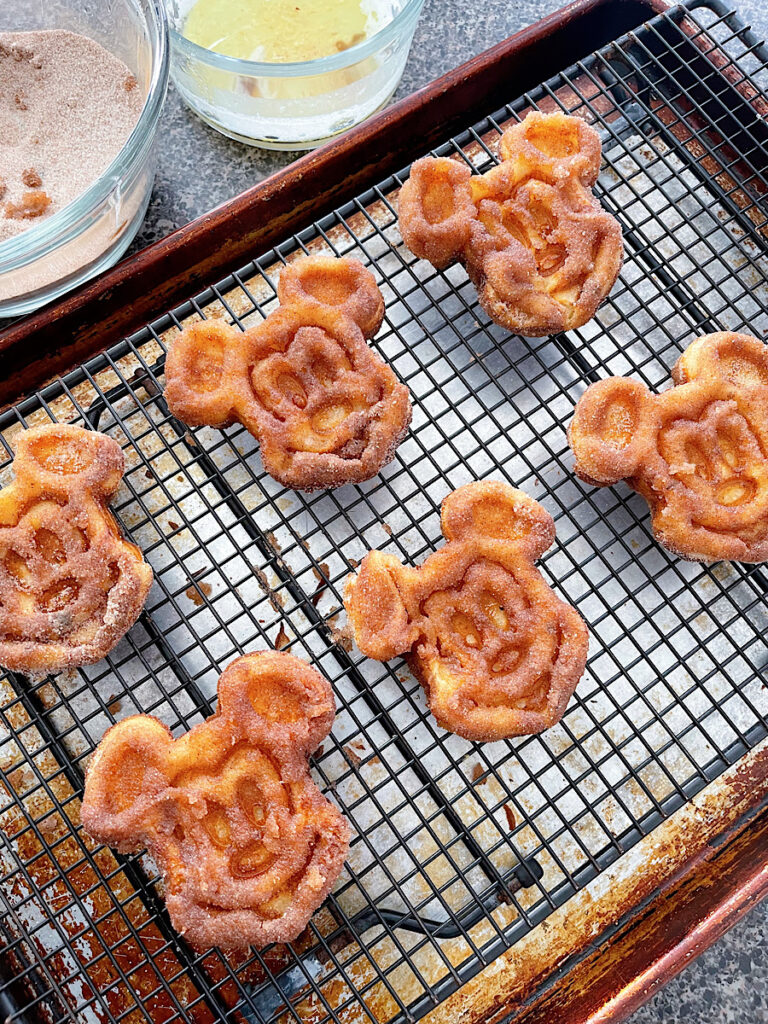 Helpful Kitchen Tools
How to Store Leftovers
Leftover sweet Mickey waffles can be stored in an airtight container for up to 5 days. You can also freeze them and reheat in the toaster or oven for a quick breakfast on the go! To make the waffles crispy after storing, reheat in an air fryer at 350 degrees for 1-2 minutes.
More Waffle Recipes: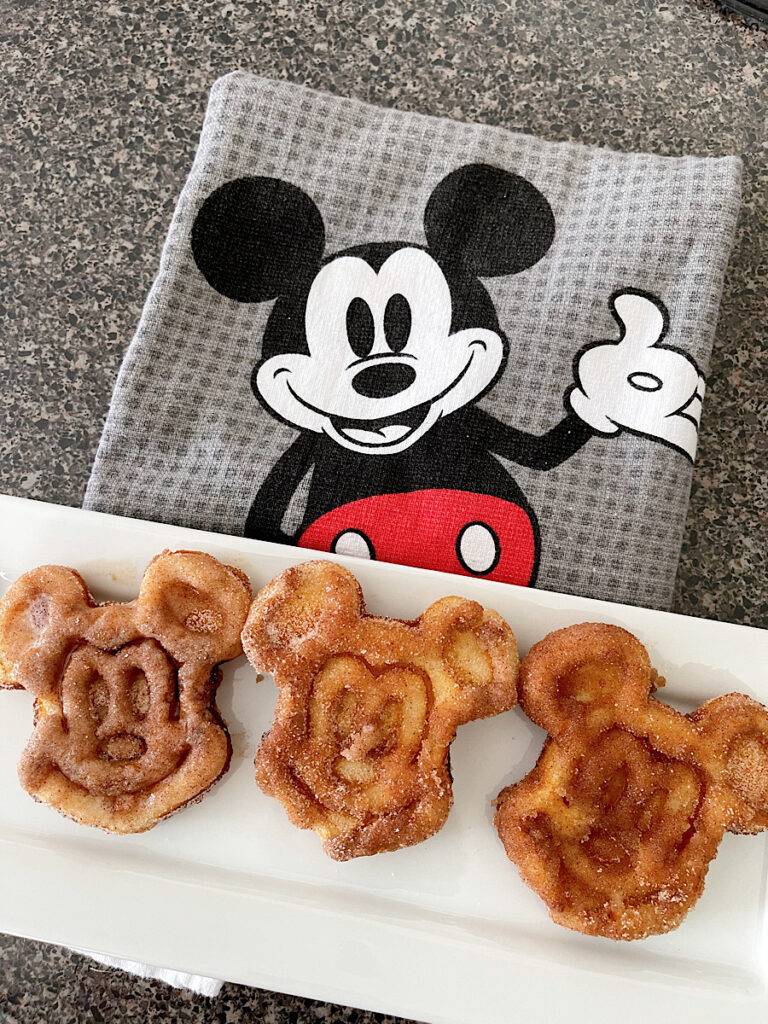 Final Thoughts
Churro Mickey Waffles are a delicious way to start the day with a little Disney magic. With the help of this recipe, you can now make this breakfast treat in your own kitchen! Serve with lots of butter and fresh fruit for an indulgent Disney-inspired meal sure to please any waffle lover!
Other Mickey-Shaped Treats to Make: