Have you ever tried Cake Mix Waffles? If you haven't you need to try this recipe! There are so many options including Red Velvet Waffles!
This post may contain affiliate links. When you click on these links, I get a small percentage back at no cost to you! For more information see my disclosure policy.
Below you will find tips, tricks and helpful hints for making this recipe including step by step instructions with pictures. If you would like to go directly to the recipe, scroll down to the recipe card or tap "Jump to Recipe" at the top of the page.
I've always wondered what would happen if you mixed up a cake mix and put it in a waffle iron.
Well, I tried it, and it was amazing! Can you imagine the flavor combinations you could make with these delicious cake mix waffles?
How to Make Cake Mix Waffles Crispier
Through my trial and error with working on this recipe, I discovered that making the cake mix according to the package directions was delicious, but the waffles were very fragile and often fell apart when I tried to remove them from the waffle iron.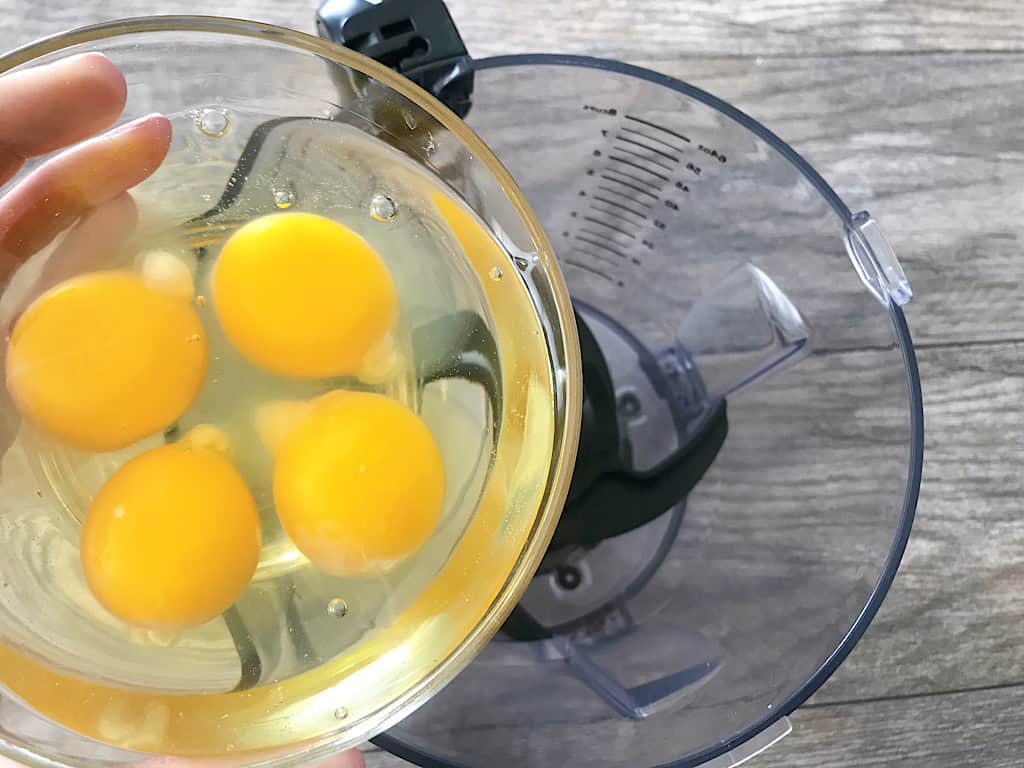 I wanted to figure out a way to make these waffles crisper so that they would be able to hold up do different toppings and syrups.
If you want your waffles to be more sturdy, add an extra egg and 1/4 Cup of all-purpose flour to the batter when you prepare it.
What Brand of Cake Mix is Best for Waffles?
It really doesn't matter what brand of cake mix you use to make waffles, but my favorite brand of cake mix is Betty Crocker.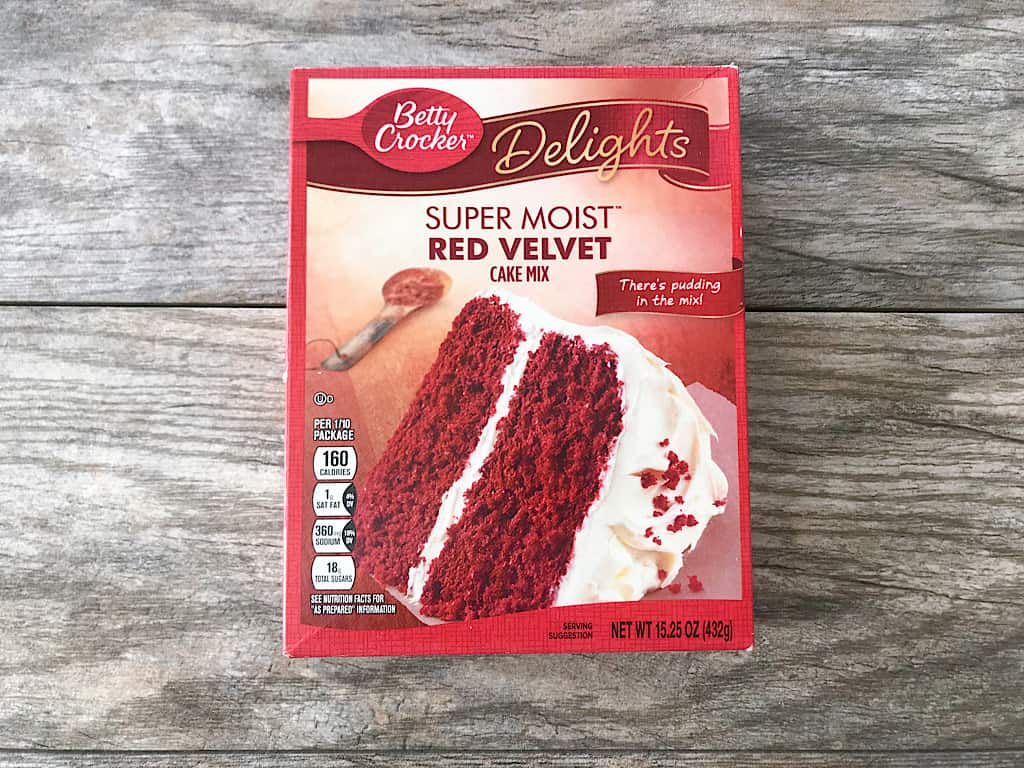 Cake Mix Waffle Ideas
Below you will find different cake mix waffle variations. Use the ingredient amounts listed in the recipe card at the end of the post, but change out the flavor of cake mix.
Chocolate Peanut Butter Waffles – Use a chocolate cake mix to prepare the waffles, and top with peanut butter melted in the microwave for 30 second intervals until it has melted.
Cookies & Cream Waffles – Use a vanilla cake mix to prepare the waffles, but stir in 1/2 cup of OREO crumbs. Top with whipped cream and more OREO crumbs.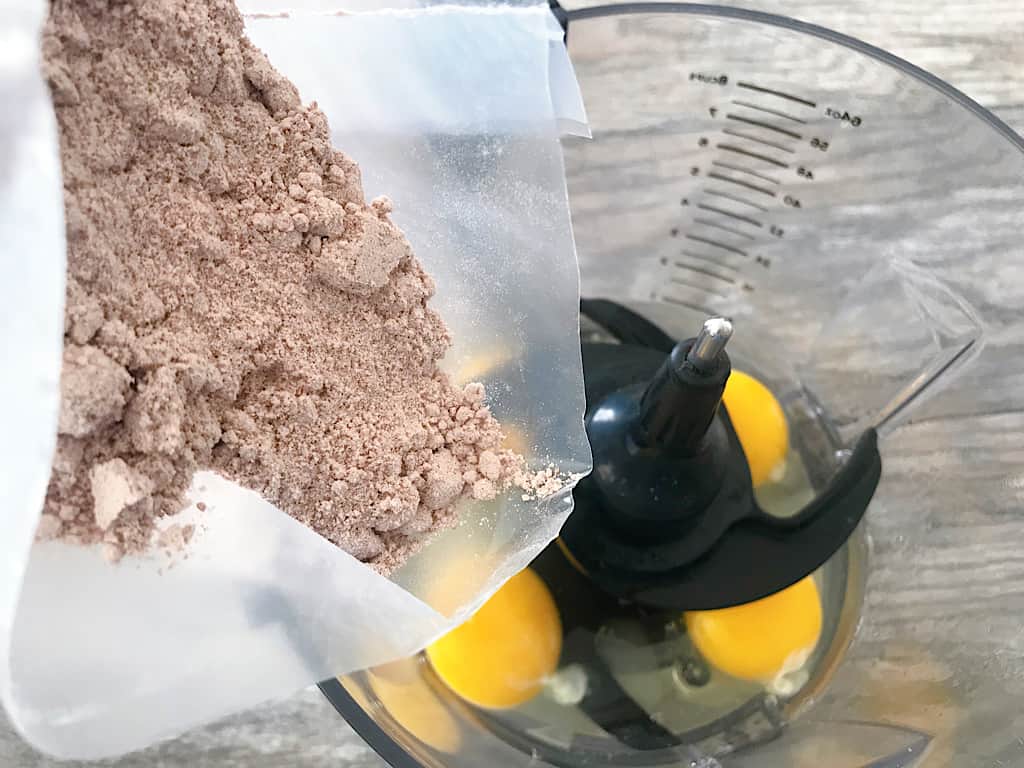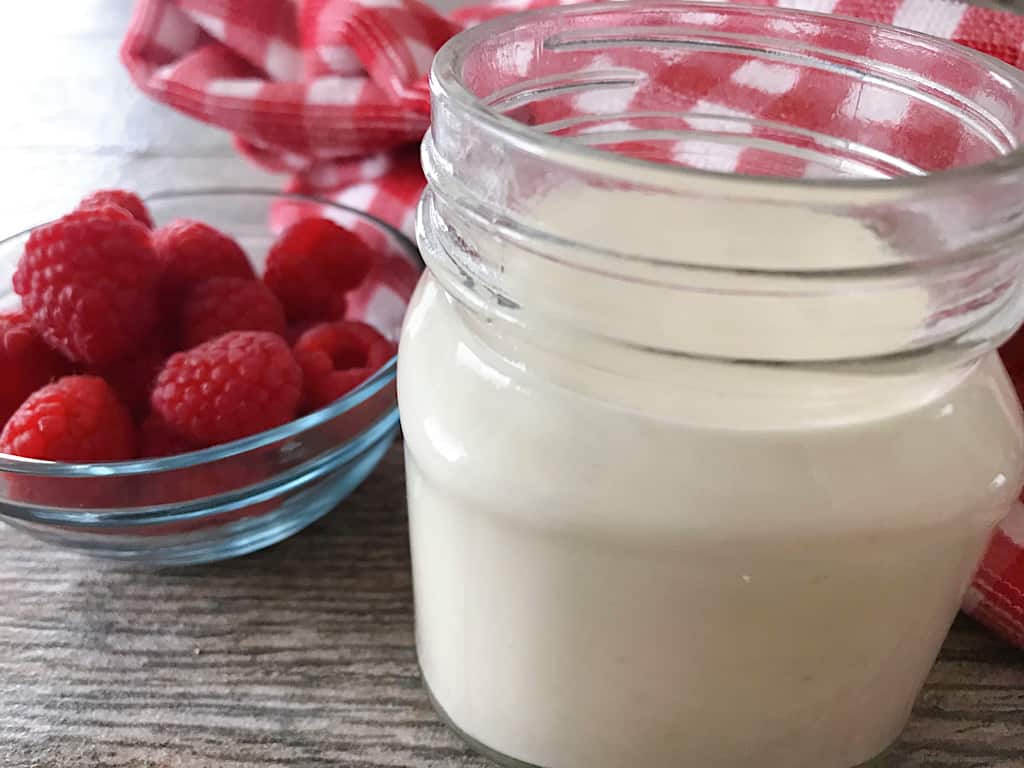 Strawberry Cheesecake Waffles – Use a strawberry cake mix or vanilla cake mix to prepare the waffles. Top with fresh strawberries, whipped cream, and cheesecake topping.
What is the Best Waffle Iron to Make Cake Mix Waffles
I recommend using your favorite waffle iron for this recipe. One that you know and are familiar with.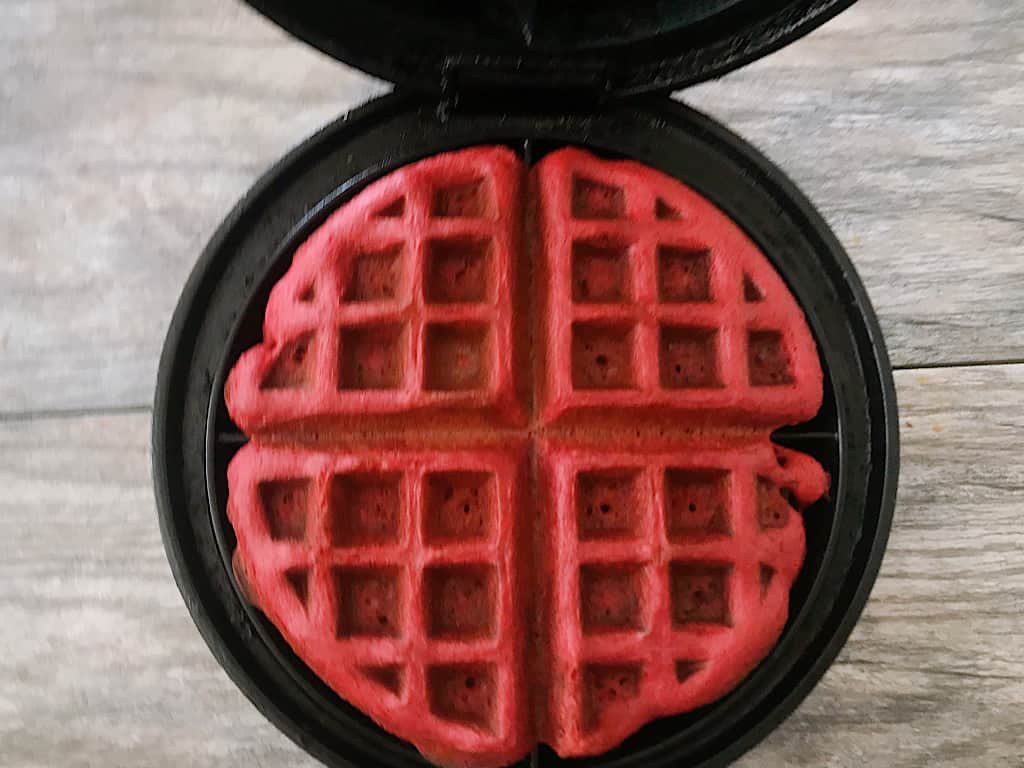 I use this Cuisinart Belgian Waffle Iron and have had great success with it for many years.
Check out some of these fun waffle irons here.
Cake Mix Mickey Waffles
We are big Disney fans at our house so we use our Mickey Waffle Iron at least once or twice a week.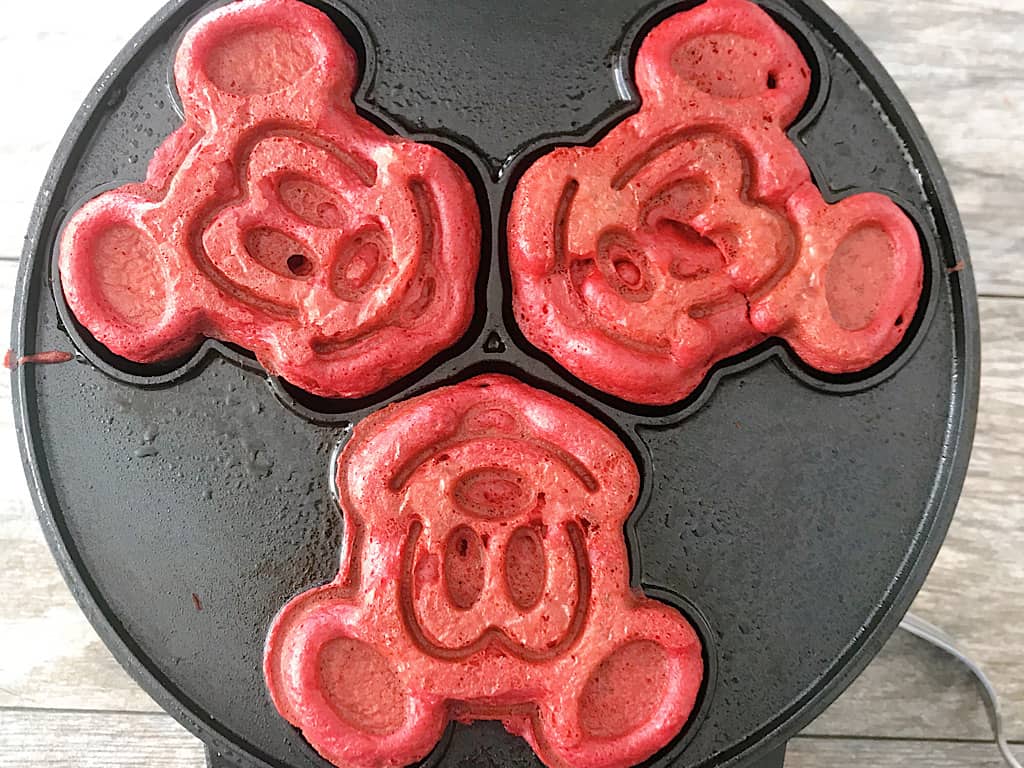 I usually use this crispy waffles recipe, but we recently used a cake mix to make these Red Velvet Mickey Waffles with Cream Cheese Syrup. So good.
Waffle Topping Ideas
Strawberries
Raspberries
Blueberries
Whipped Cream
Maple Syrup
Fruit Syrups
Chocolate Syrup
Nutella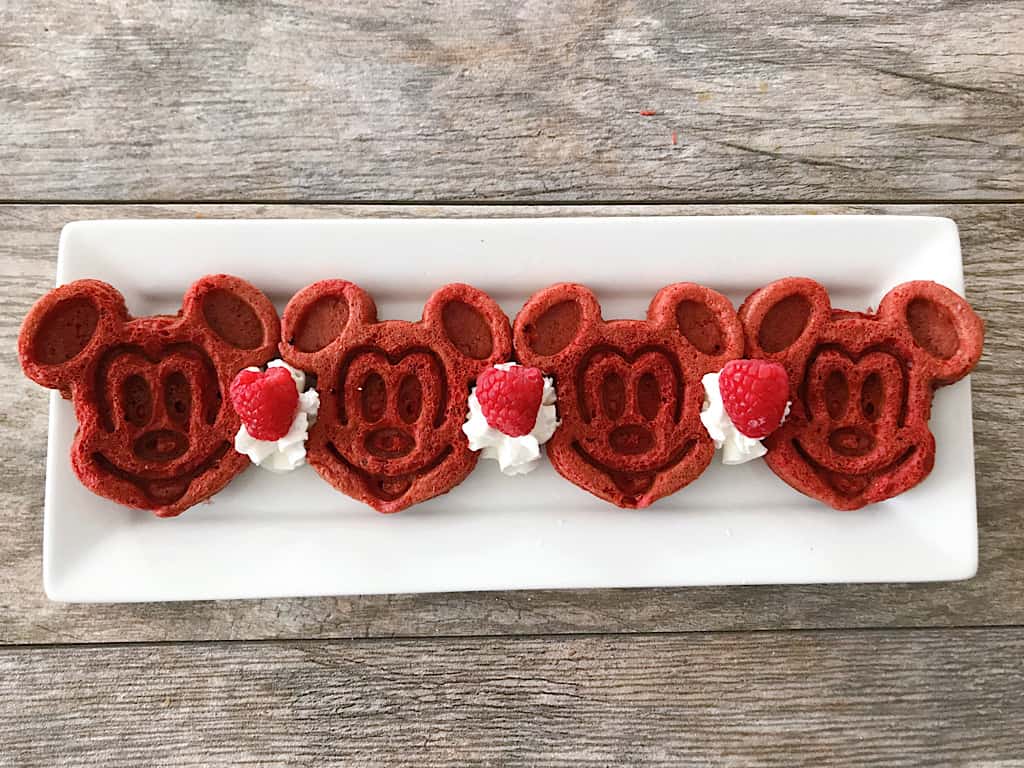 Waffle Ingredients
For Crispier Cake Mix Waffles Add
1 Extra Egg
1/4 Cup All-Purpose Flour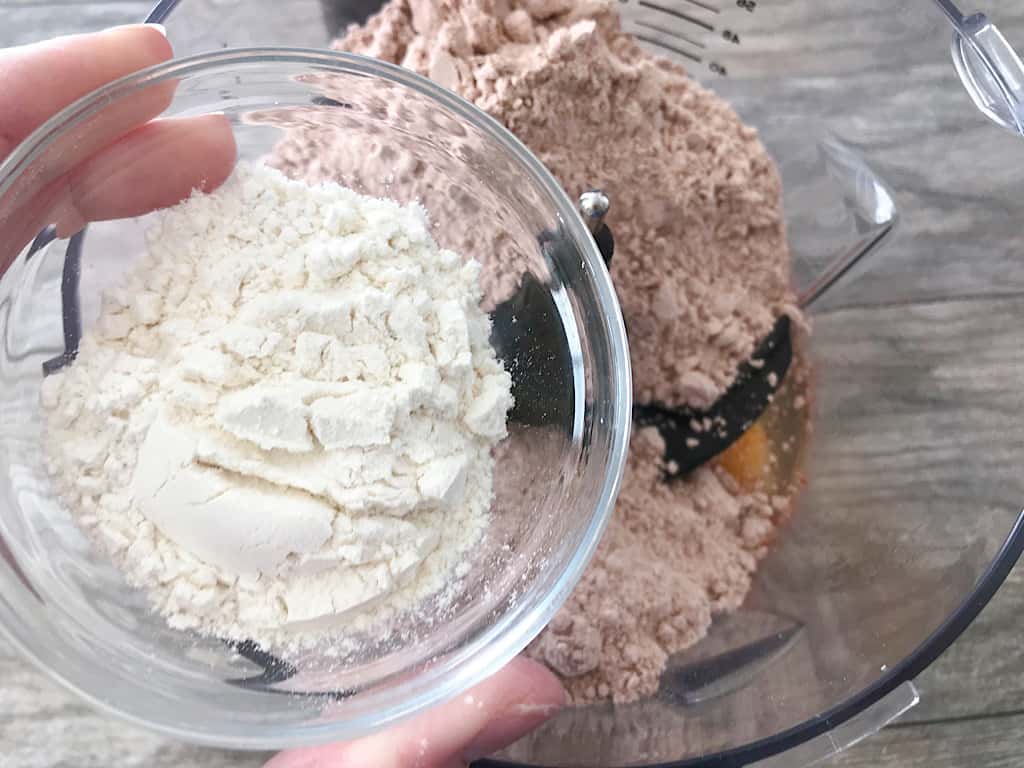 Helpful Kitchen Tools
Directions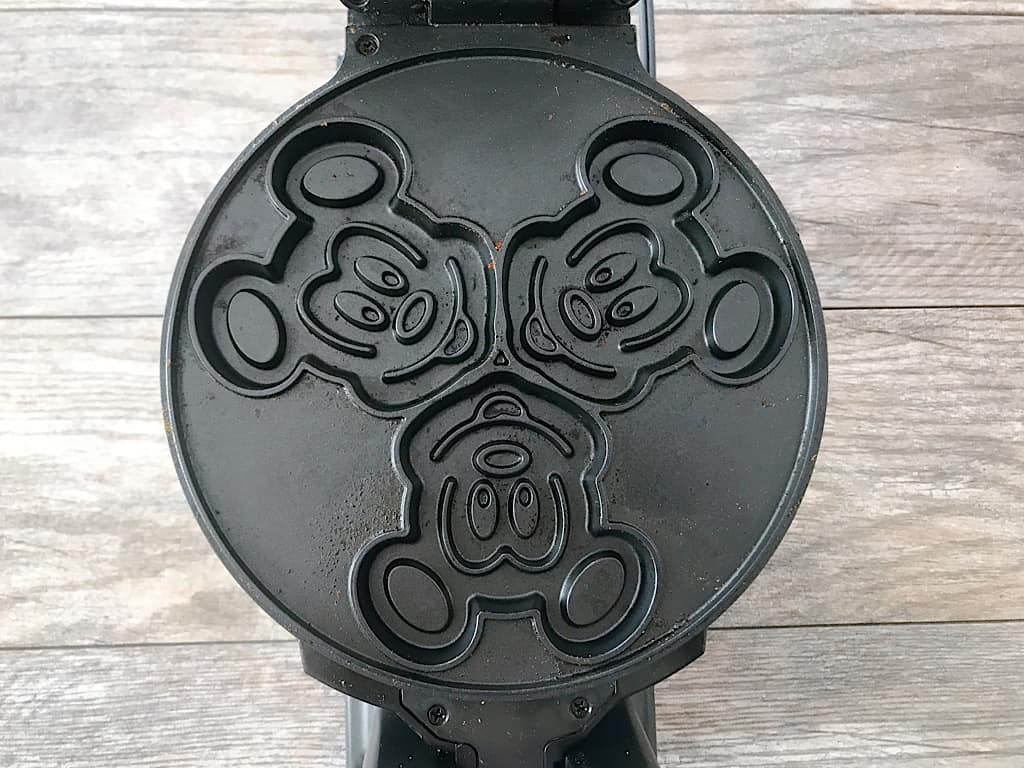 [2] Add the eggs, cake mix, milk, and oil to the bowl of a stand mixer and beat on medium for 30 seconds, then high for one minute until combined.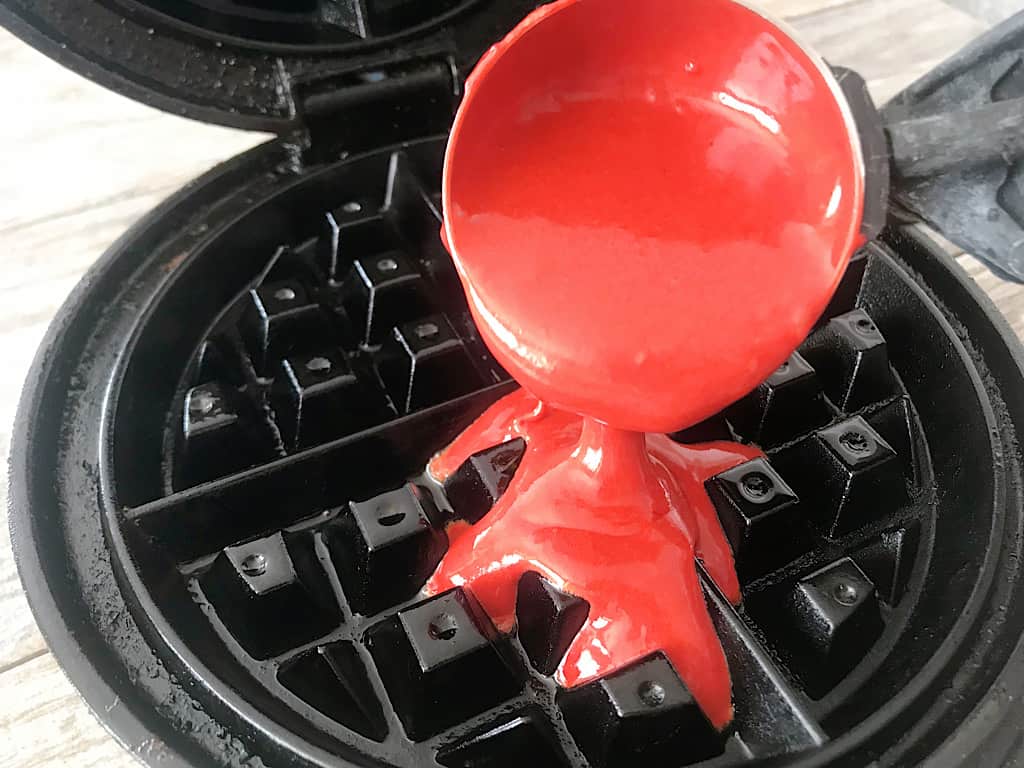 [4] When your waffle iron has indicated that it has finished cooking, carefully remove the waffle.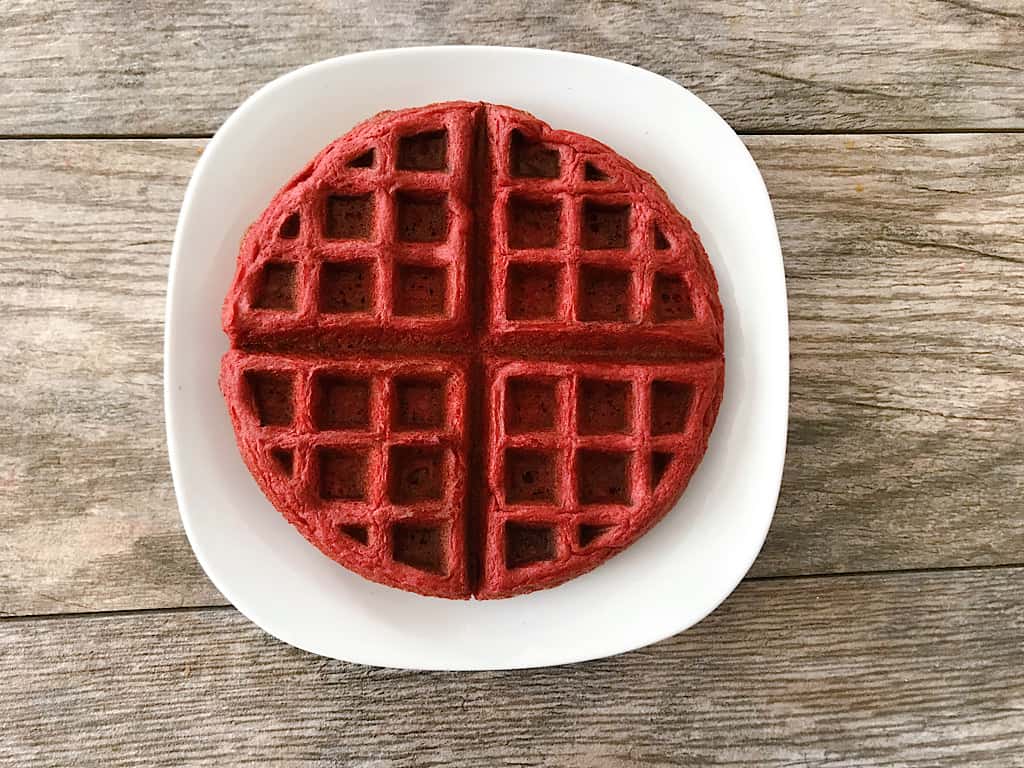 [5] If you will not be serving the waffles immediately, you can place them on a cookie sheet in an oven preheated to 200 degrees until ready to serve.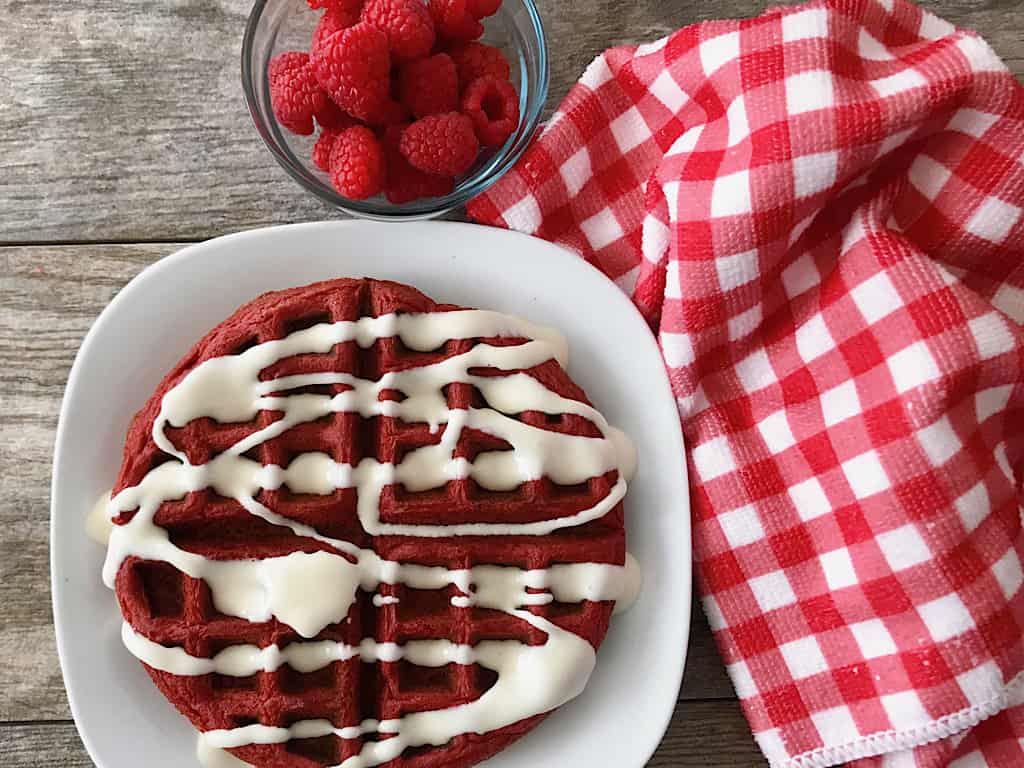 Other Breakfast Recipes to Try
Watch the video here: