A super easy, rich Chocolate Ganache Recipe with Salted Caramel. Made in the microwave in minutes! Use it as a cake filling, ganache frosting, whipped, as a glaze, a dip or an ice cream topping. The possibilities are endless!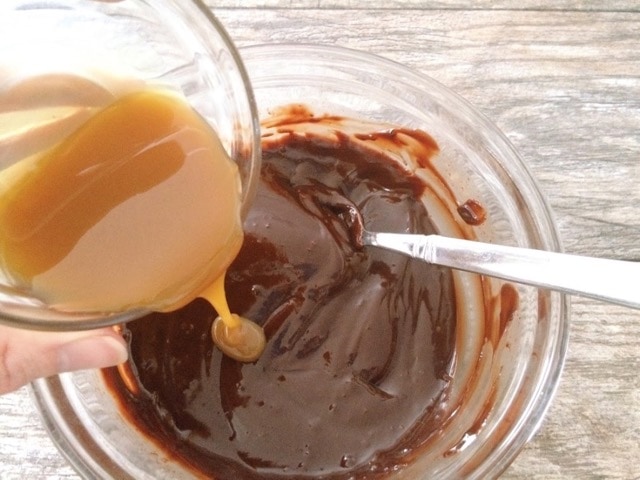 This post may contain affiliate links. When you click on these links, I get a small percentage back at no cost to you! For more information see my disclosure policy.
Chocolate and caramel to me, go together like peanut butter and jelly. They are great on their own, but amazing together. It just works.
Recently I was making cupcakes for an event and wanted to incorporate both chocolate and salted caramel. I knew that adding some caramel sauce and a little salt to my easy chocolate ganache recipe would definitely make a heavenly cupcake filling. I was right.
Ganache is generally made by heating up heavy cream and pouring it over chopped chocolate or chocolate chips and then stirring it until it melts.
When I make ganache, I like to use this microwave method, because using a pan to heat up the cream equals one more dish I have to wash, and I HATE washing dishes.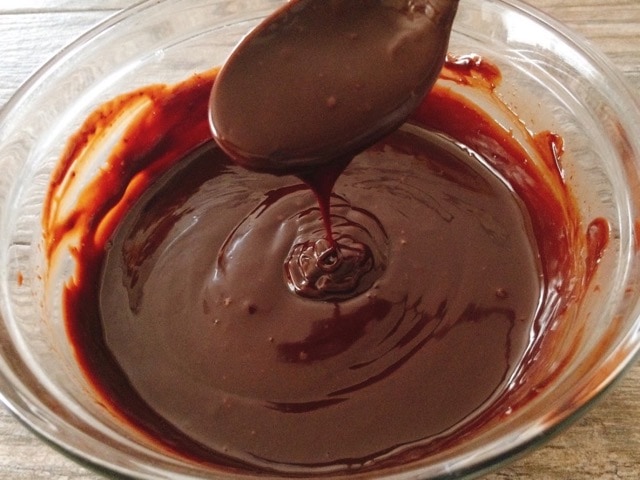 This chocolate ganache is so versatile and has so many uses. It can be used as a cupcake or cake filling, an ice cream topping, a glaze, or whipped into frosting.
Imagine how adding salted caramel to this delicious ingredient raises the bar. I promise, if you are a chocolate and salted caramel fan, this ganache won't disappoint!
Ingredients
2 Cups Chocolate Chips

1 Cup Heavy Cream

1/4 Cup Caramel Ice Cream Topping

1/2 Teaspoon Salt
How to Make Salted Caramel Chocolate Ganache
Begin by measuring out your chocolate chips into a microwave-safe bowl. You can use any type of chocolate chips you want. I like to use dark chocolate or semi-sweet, but milk chocolate will work just as well.

Next, measure and pour the heavy cream over the chocolate chips.

Place the bowl in the microwave and heat it at 50% power for 1 minute. Remove the bowl from the microwave and stir.

Continue to microwave the ganache at 50% power in 30 second increments, stirring in between, until the chocolate is completely melted and totally combined with the cream.

Time for the caramel! Add 1/4 cup of room-temperature caramel ice cream topping to ganache as well as 1/2 teaspoon of salt. Stir until the mixture is combined.
Depending on what you are using the ganache for, you can use it as is, or you can let it set up a little by letting it cool. Sometimes I put the bowl in the refrigerator to speed up the process.
How to Make Ganache Frosting
To turn this delicious Salted Caramel Ganache into frosting, refrigerate the ganache until it is thicker than pudding.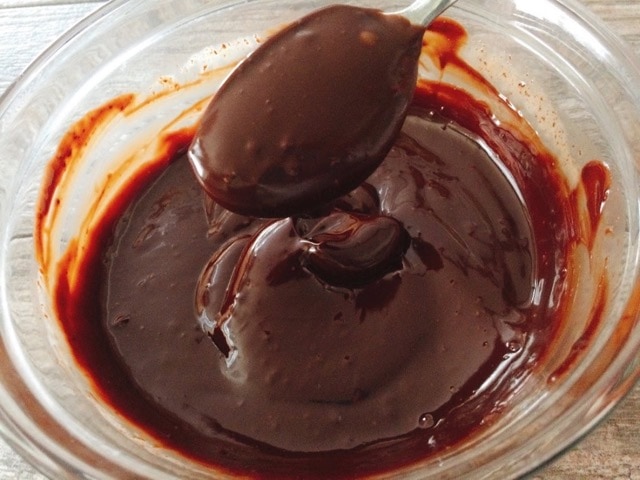 Place the ganache into the bowl of a stand mixer. Whip the ganache with the whisk attachment until it is light and fluffy, then frost away!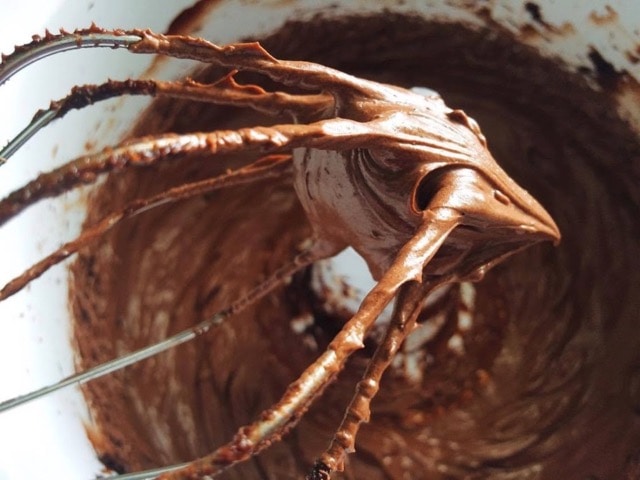 Tag @mommymouseclubhouse on Instagram and show me how you use this yummy Salted Caramel Chocolate Ganache!
Check out my Disney recipes HERE!