Looking for a quick waffle recipe? You've found it! This Easy Fast Waffles Recipe can be whipped up and ready for the waffle iron in less than 5 minutes. Perfect for busy mornings!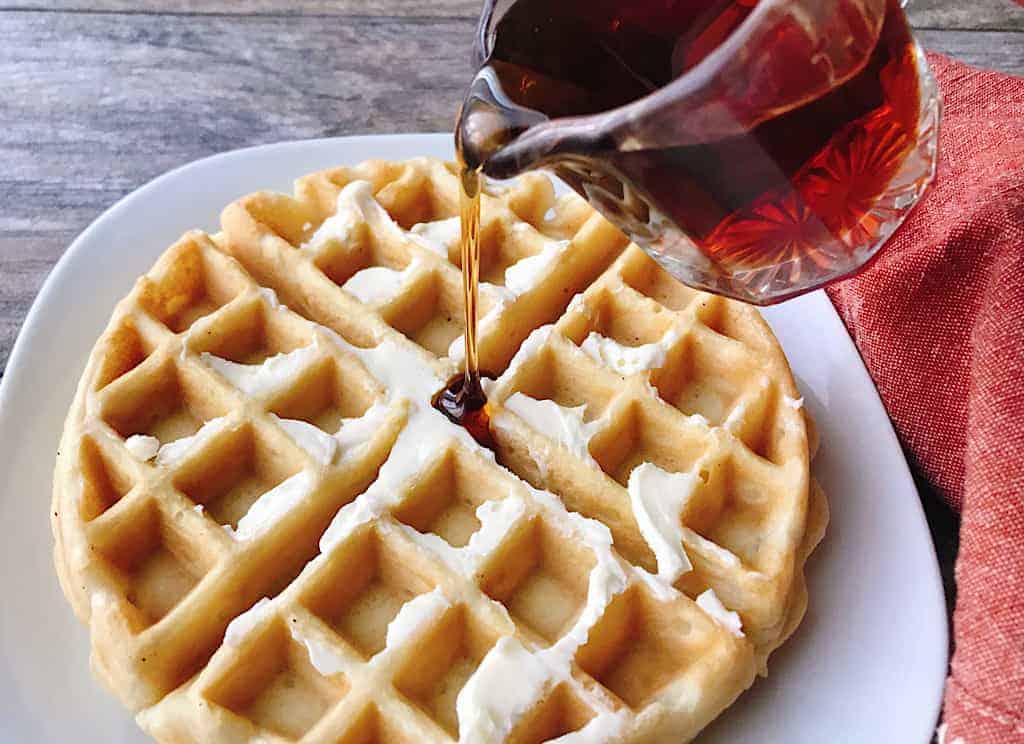 This post may contain affiliate links. When you click on these links, I get a small percentage back at no cost to you! For more information see my disclosure policy.
I LOVE Waffles. There I said it, and I'm not ashamed. Although I love waffles, there are some times when I am in a hurry or don't have all of the ingredients to make my Sweet Cream Waffles, or Crispy Waffles.
That is the great thing about this Easy Fast Waffles Recipe. In about 10 minutes, my family can enjoy delicious homemade waffles with ingredients already in my pantry!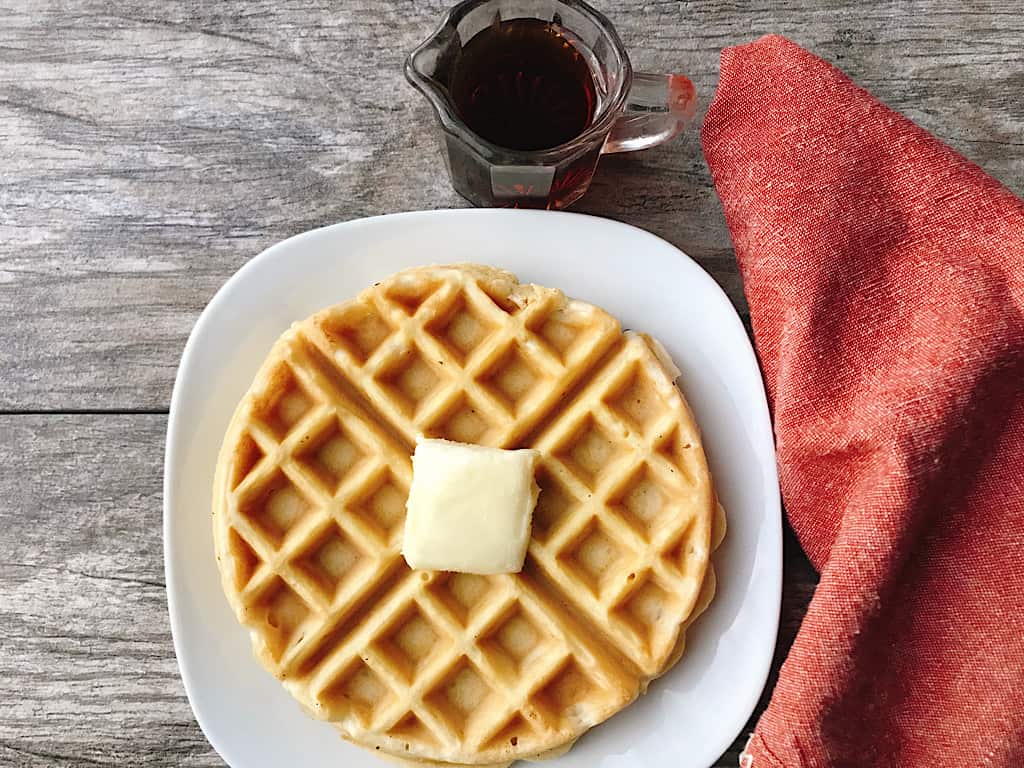 I beat the eggs and then throw all of the ingredients into a blender or food processor. I like to make things easy.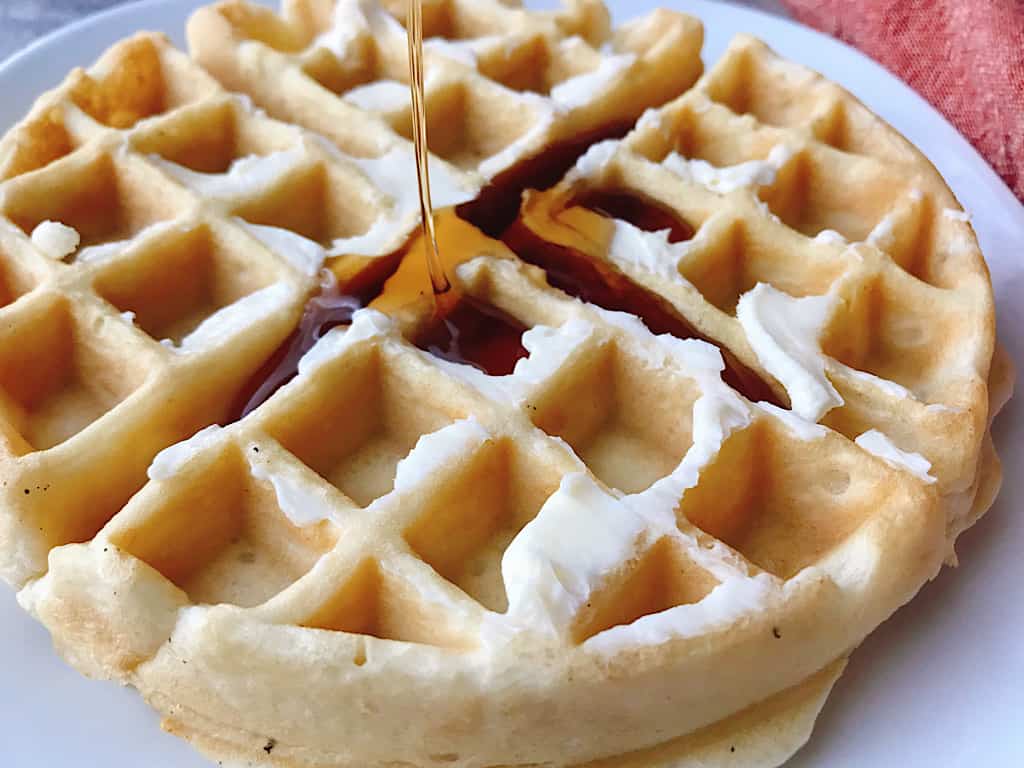 My boys love when I make them waffles using my Mickey Waffle Iron found here. It's like we are on a Disney vacation!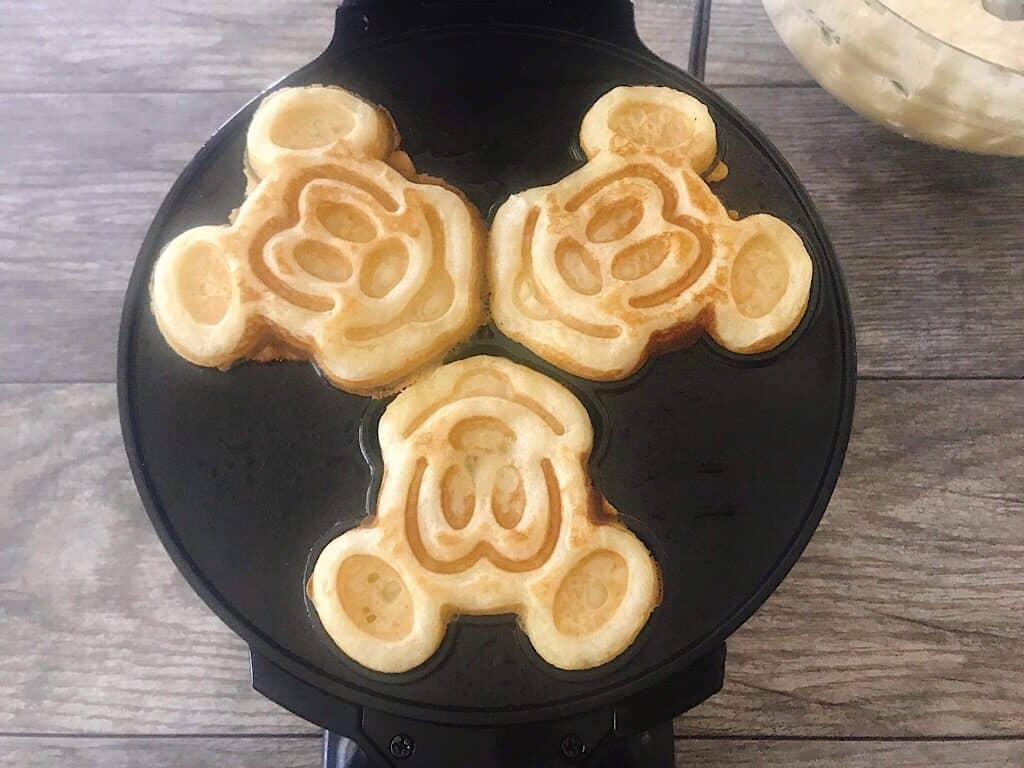 But, feel free to use your favorite waffle iron. The results will be amazing no matter what you do.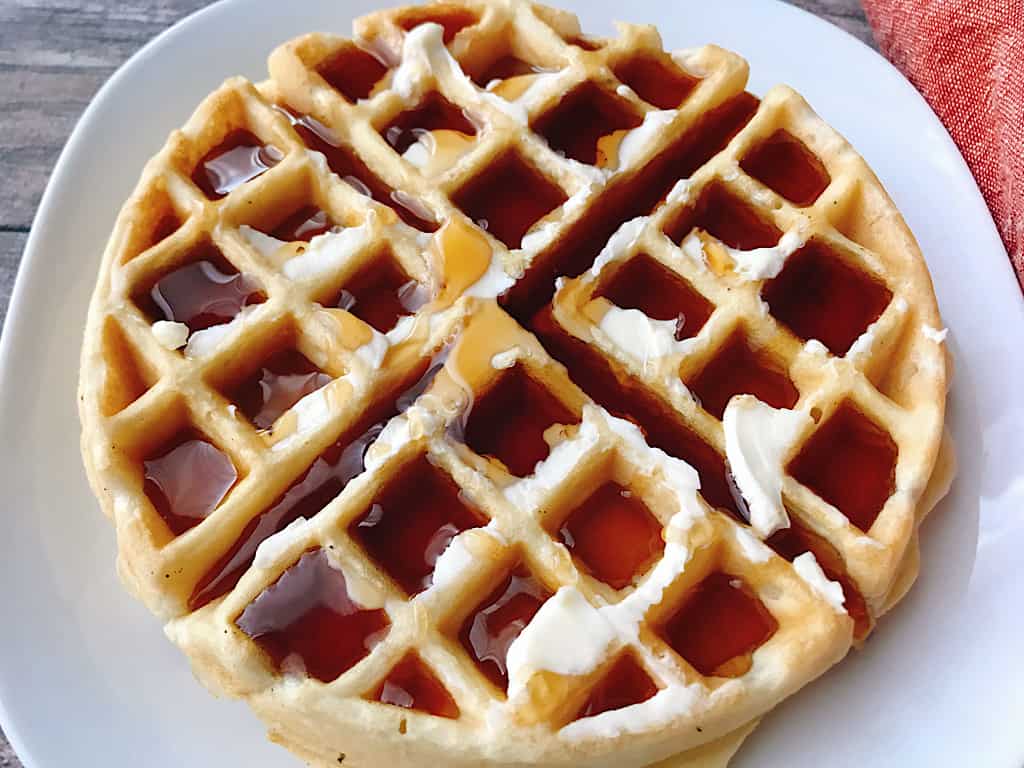 This is the Belgian waffle iron that I use. I got it as a wedding gift and it has been doing a great job for 15 years now!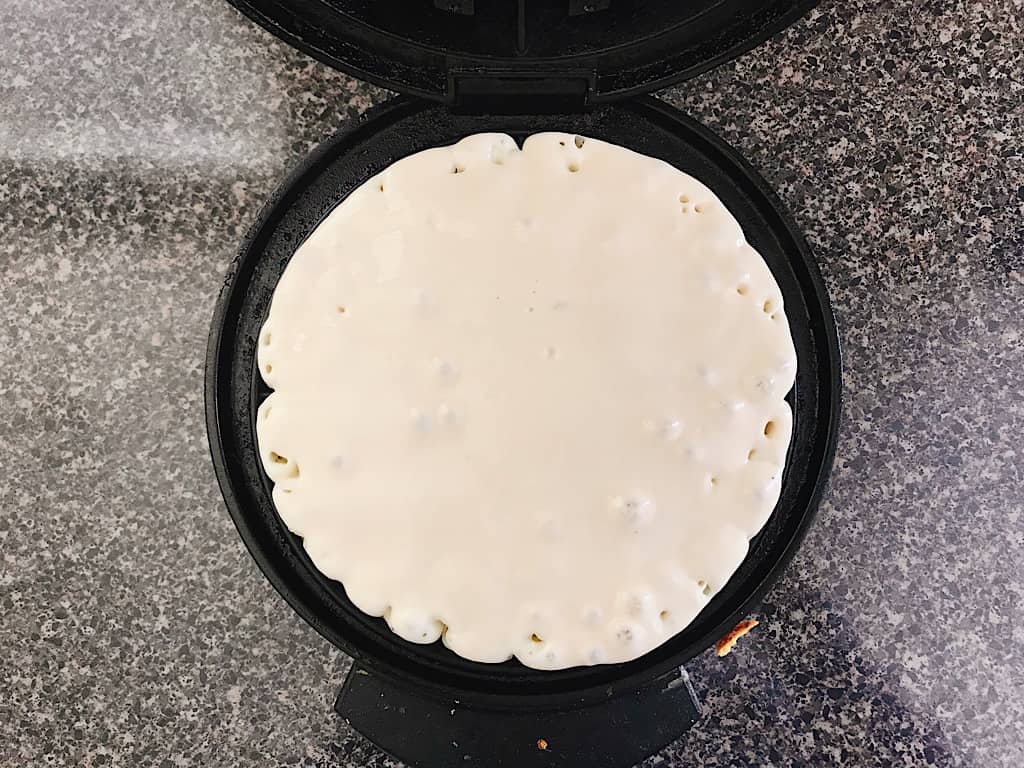 Easy Fast Waffles Recipe Ingredients
2 Eggs

2 Cups All-Purpose Flour

1 3/4 Cups Milk

1/2 Cup Oil

1 Tablespoon Sugar

4 Teaspoons Baking Powder

1/2 Teaspoon Vanilla Extract

1/4 Teaspoon Salt
How to Make Easy Fast Waffles
Add the Eggs to a blender or food processor. Blend on low for about 1 minute to beat them together. (You can also use a whisk, hand mixer, or stand mixer.)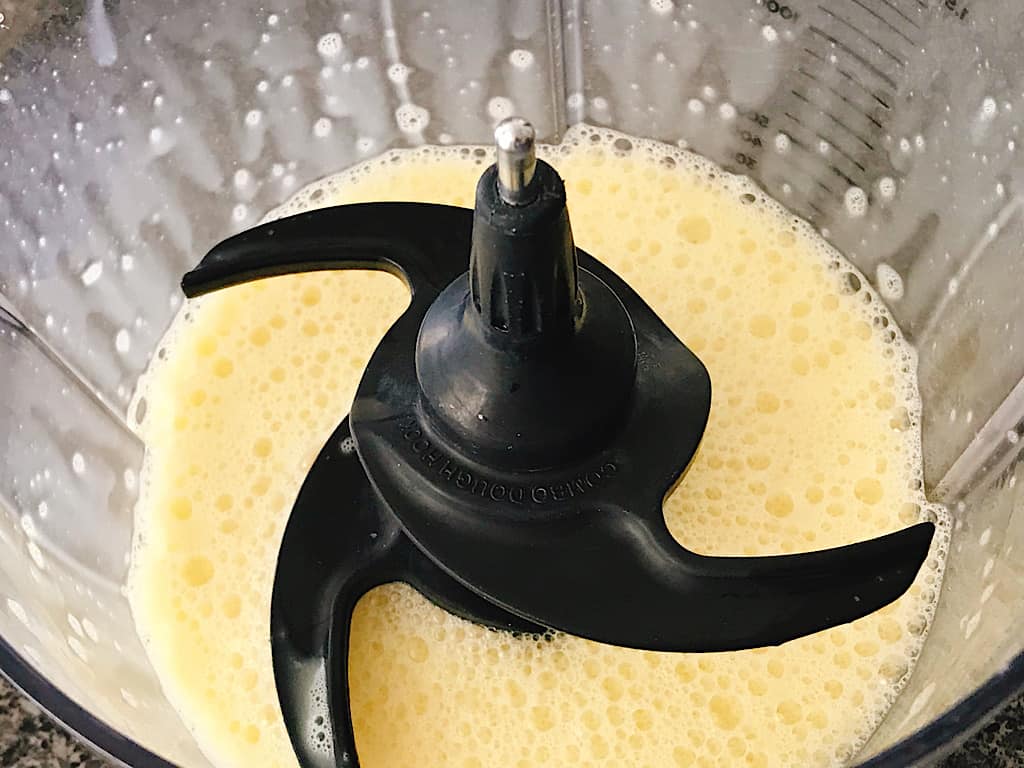 Place the flour, milk, oil, sugar, baking powder, vanilla extract, and salt in with the eggs.
Mix together until smooth.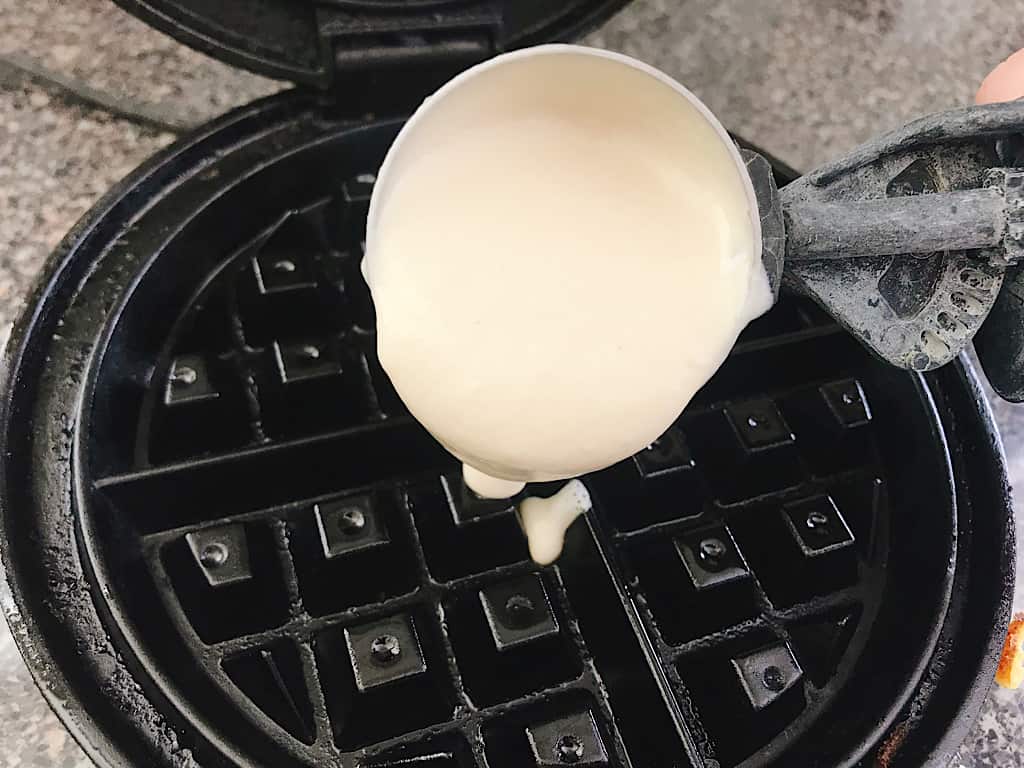 Spray your preheated Waffle Iron with non-stick cooking spray, add the batter and cook until golden brown.
More Breakfast Recipes To Try: