A smooth, rich and creamy Cookie Butter No Bake Cheesecake that is easy and quick to make. Made with a Biscoff Cookie Crust and Cookie Butter.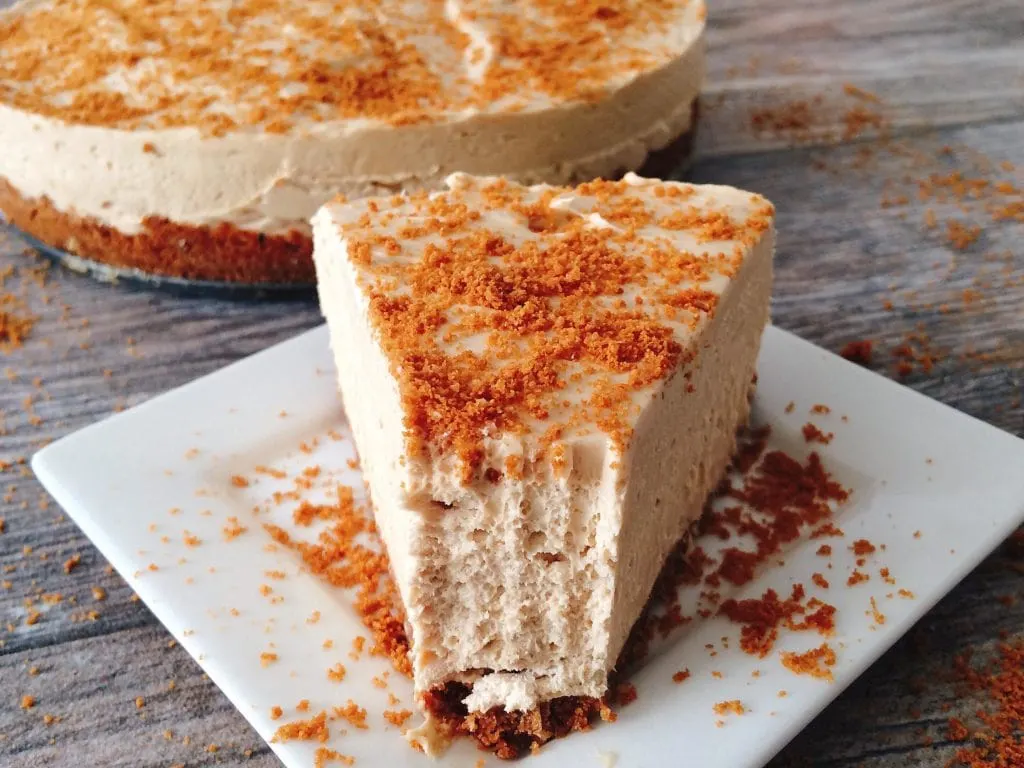 This post may contain affiliate links. When you click on these links, I get a small percentage back at no cost to you! For more information see my disclosure policy.
Below you will find tips, tricks and helpful hints for making this recipe including step by step instructions with pictures. If you would like to go directly to the recipe, scroll down to the recipe card or tap "Jump to Recipe" at the top of the page.
I think I may have just found the Best. Dessert. Ever. Cookie Butter No Bake Cheesecake.
There are certain criteria that a dessert must meet to be considered the best, and I believe that this cheesecake is it.
I will list all of the reasons that I believe it is so darn good.
What is Cookie Butter?
Cookie butter is the star of the show in this dessert. If you haven't tried cookie butter before, prepare for it to blow your mind.
It is made from Biscoff cookies and is simply amazing on its own, but is brought to a new level when added to a dessert.
It is so good, I usually eat it by the spoonful right out of the jar. I know, I have a problem.
You should be able to purchase it at your local grocery store or Trader Joe's. I'm pretty sure Walmart even has a generic brand Cookie Butter now!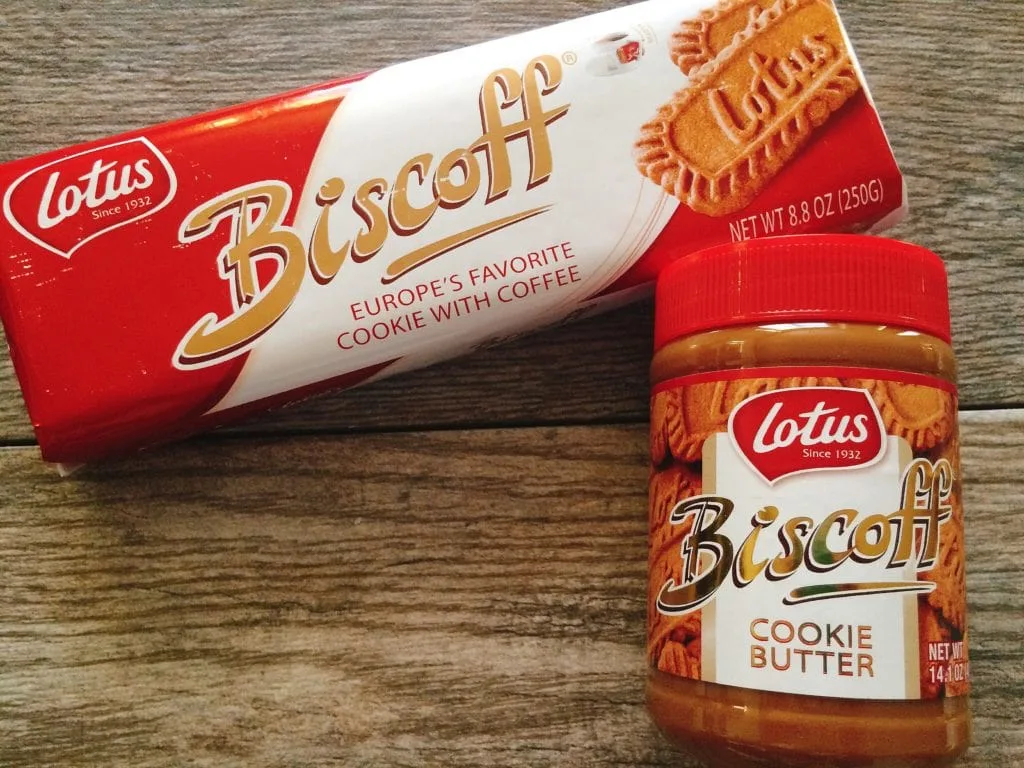 Biscoff Cookie Crust
The next reason that this dessert tops my list is the delicious Bischoff Cookie crust.
It helps add to the over all cookie butter flavor of this cheesecake and boy does it taste amazing!
It's super easy as well. Just cookie crumbs and butter. Mix them together, place in the bottom of the pan and refrigerate until set. No baking!
Why I Love

Cheesecake
I love cheesecake. It is probably my favorite food of all time.
I love a good classic cheesecake that is baked in the oven and takes hours to make like my copycat recipe for Cheesecake Factory's Caramel Pecan Cheesecake.
There is nothing like the rich, creaminess of a cheesecake. Another point for this Cookie Butter No Bake Cheesecake.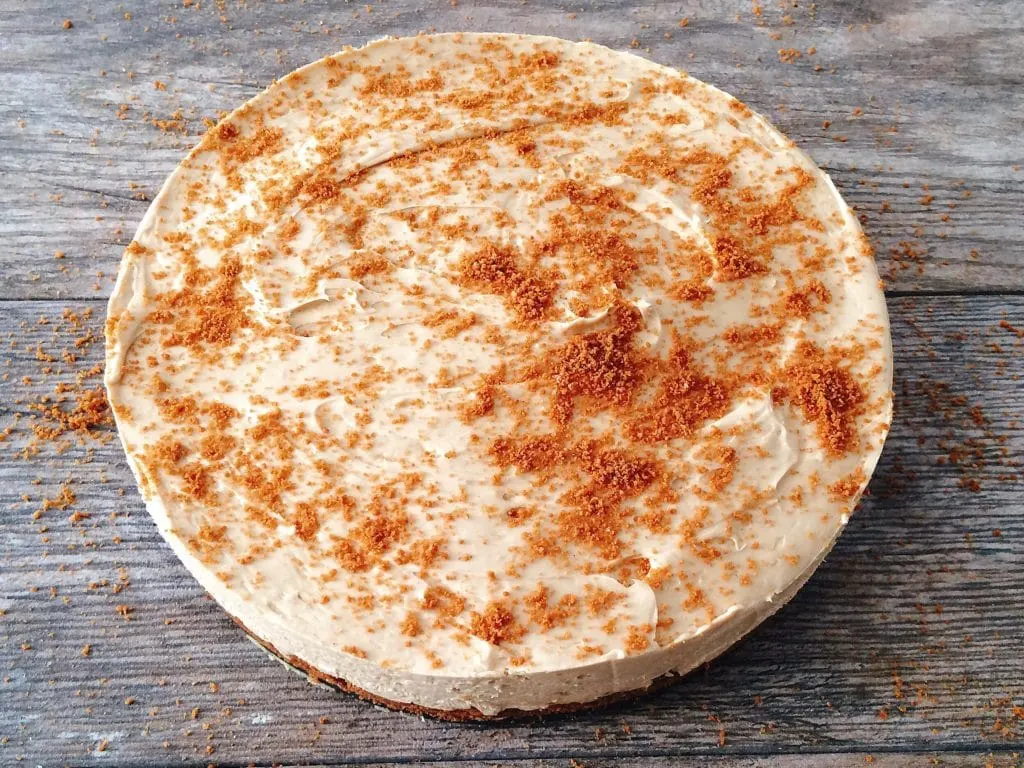 No Bake Cheesecake
Although a good old baked cheesecake is one of the greatest things on earth, sometimes you don't have the time and energy to go through all of the steps that are required to make one.
That's where recipes like this, come in and save the day! You get the rich, creaminess of a cheesecake, with much less time and energy! Just mix up the ingredients and pop it in the refrigerator to set. Done. Easy.
Perfect for the Holidays or Any Time!
I recently made this Cookie Butter No Bake Cheesecake for my husband's fire station Christmas party. It was a total hit! People couldn't get enough of it.
I loved that I was able to prepare this delicious dessert so quickly, that it didn't take time away from all of the tasks I had to complete during the busy holiday season.
Just make this dessert in the morning, or the night before, stick it in the refrigerator and it will be ready to go to any party or get-together.
Ingredients
1 Package Biscoff Cookies, divided

6 Tablespoons Butter, melted

3 Blocks Cream Cheese, 8 ounces each

1 Teaspoon Vanilla Extract

1 Cup Powdered Sugar

1 1/2 Cups Biscoff Cookie Butter

8 Ounces Whipped Topping
How to Make Cookie Butter No Bake Cheesecake
Crush 3/4 of a box of Biscoff cookies in a food processor or place the cookies in a ziplock bag and smash with a rolling pin.
Mix the crumbs with the melted butter and press into the bottom and partially up the sides of a springform pan. Refrigerate for 30 minutes until it is set.
Beat the cream cheese, vanilla powdered sugar, and cookie butter until smooth.
Fold in the whipped topping until it is all incorporated.
Pour the filling into the springform pan.
Crush the remaining cookies and sprinkle the cookie crumbs over the top of the cheesecake.
Refrigerate the cheesecake for at least 4 hours to give it time to firm up. Serve!
Helpful Kitchen Tools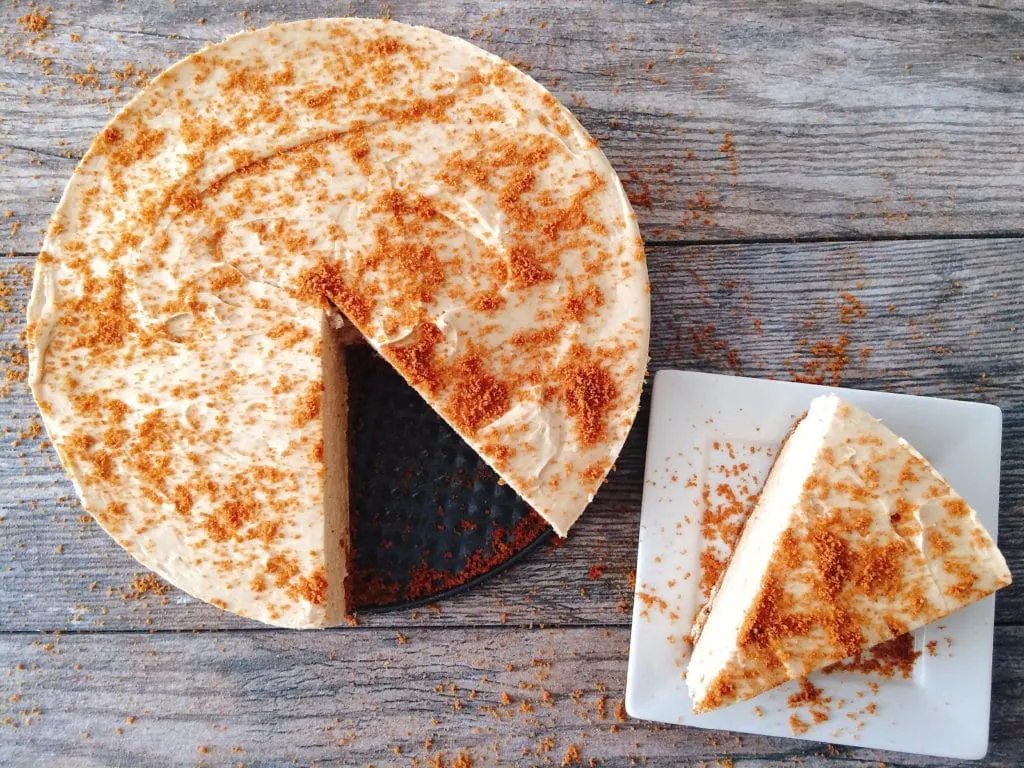 I hope you'll give this cheesecake a try and see just how easy and delicious it is!
Make sure you pin this recipe for later so you'll have it when you need it.
More Cheesecake Recipes: