An easy, fool proof, creamy, classic New York cheesecake recipe that will become your go-to recipe for any occasion!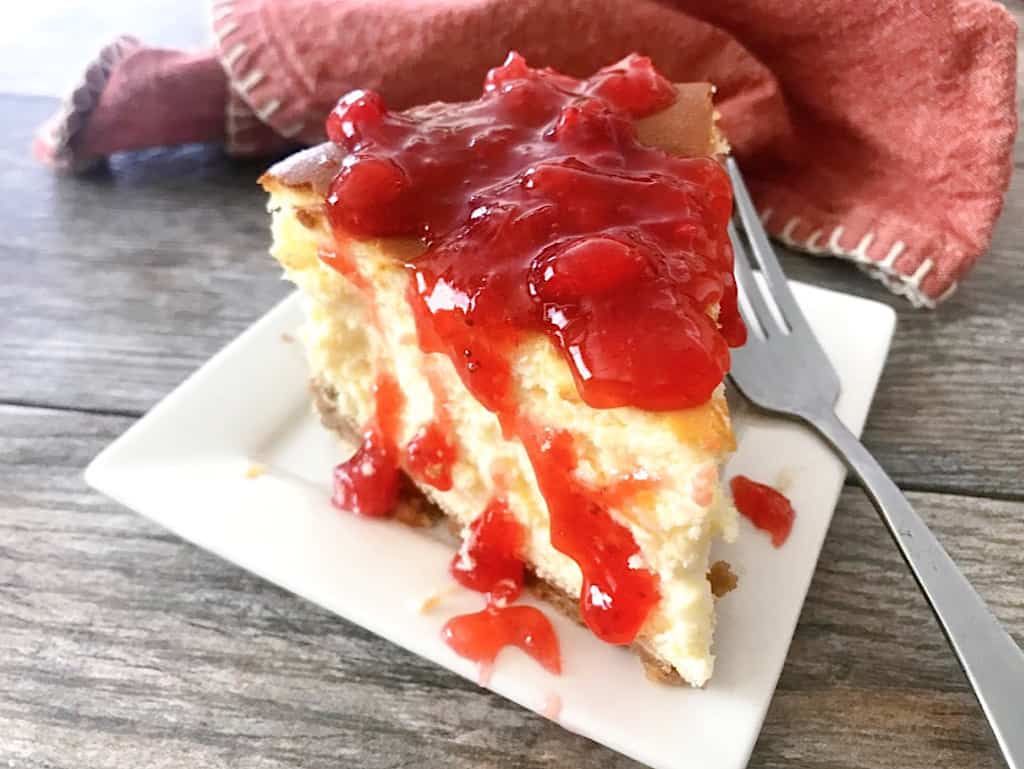 This post may contain affiliate links. When you click on these links, I get a small percentage back at no cost to you! For more information see my disclosure policy.
My favorite food in the whole entire world is cheesecake! I would seriously eat it for every meal if I could.
So when my son said he didn't want a birthday cake, he wanted a cheesecake, I was not disappointed.
I went straight to my recipe box and pulled out my Grandmother's recipe for Classic New York Cheesecake.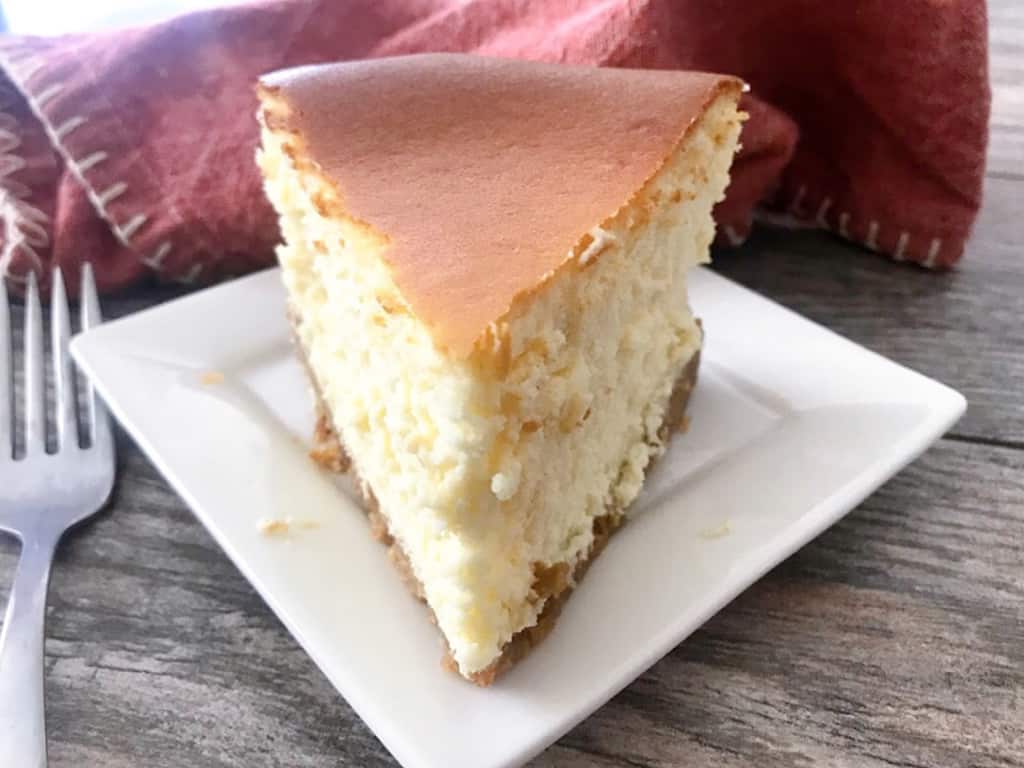 This recipe has never disappointed me and it is the base for any other cheesecake I make, like this Caramel Pecan Turtle Cheesecake and Pumpkin Cheesecake.
This cheesecake would also be delicious topped with your favorite fruit jam or drizzled with this Salted Caramel Chocolate Ganache.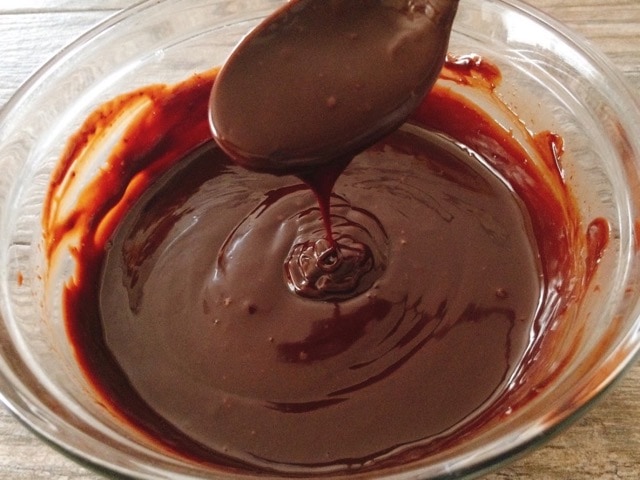 Cheesecake Recipe 101
Before we dive into this recipe, let's go over a few FAQ's (Frequently Asked Questions) about cheesecake.
What is New York Cheesecake?
What makes New York Cheesecake different from other cheesecakes is that it uses heavy cream and sour cream.
It is very rich, dense, and has a creamy consistency.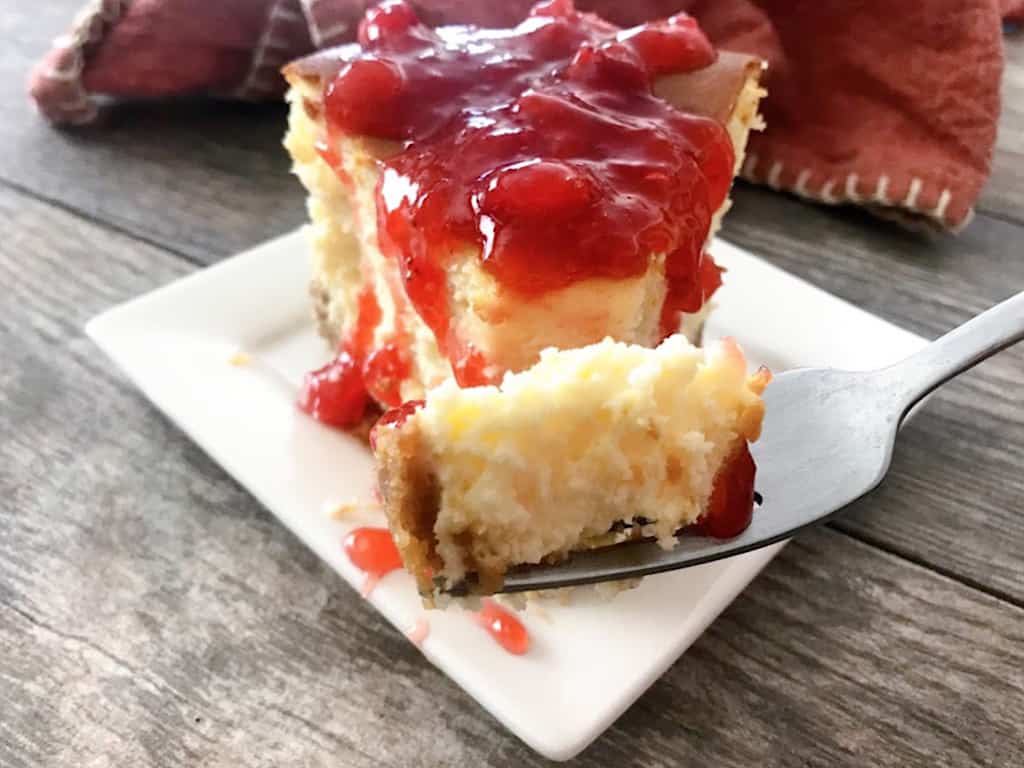 Can You Freeze Cheesecake
The answer is yes, you can freeze cheesecake. In fact, the sour cream used in New York-style cheesecake makes it more resilient to freezing, so this recipe is perfect if you want to make your dessert ahead of time!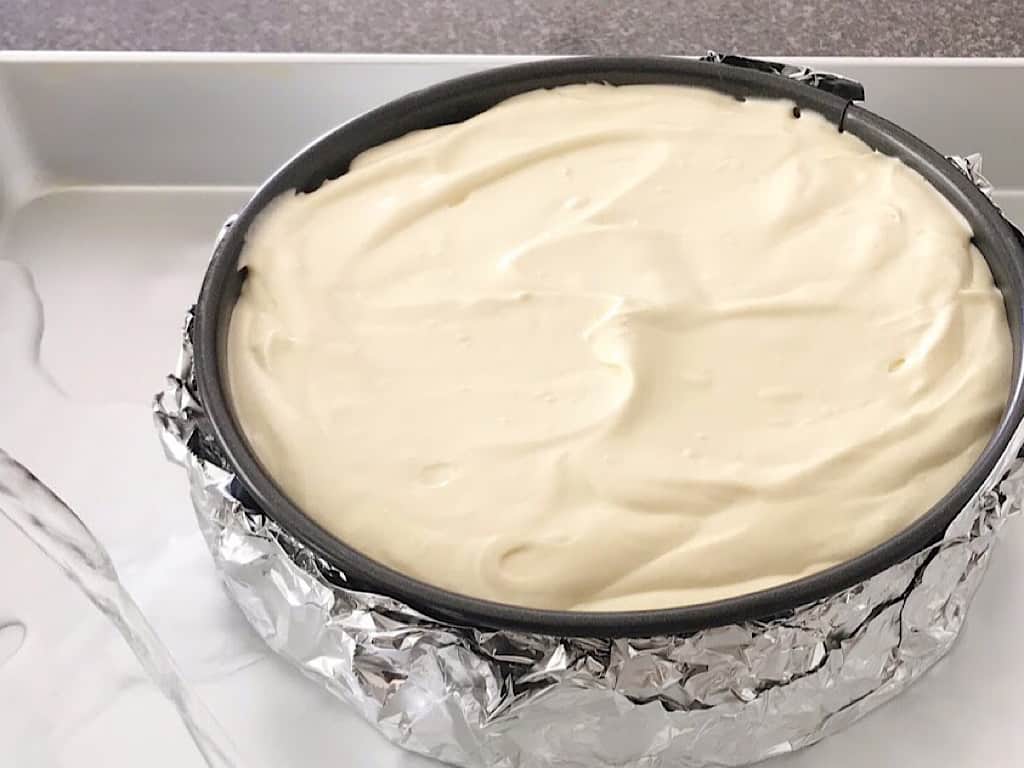 Do You Need to Bake Cheesecake in a Water Bath?
The answer to this question is both yes and no.
While it is not absolutely essential to bake your cheesecake in a water bath, it is definitely the method that I prefer to use and produces the most consistent results.
If you're new to baking cheesecakes, you might wonder what is a water bath?
It is basically a pan of water in the oven that provides moisture and even baking of your cheesecake.
Classic New York Cheesecake Recipe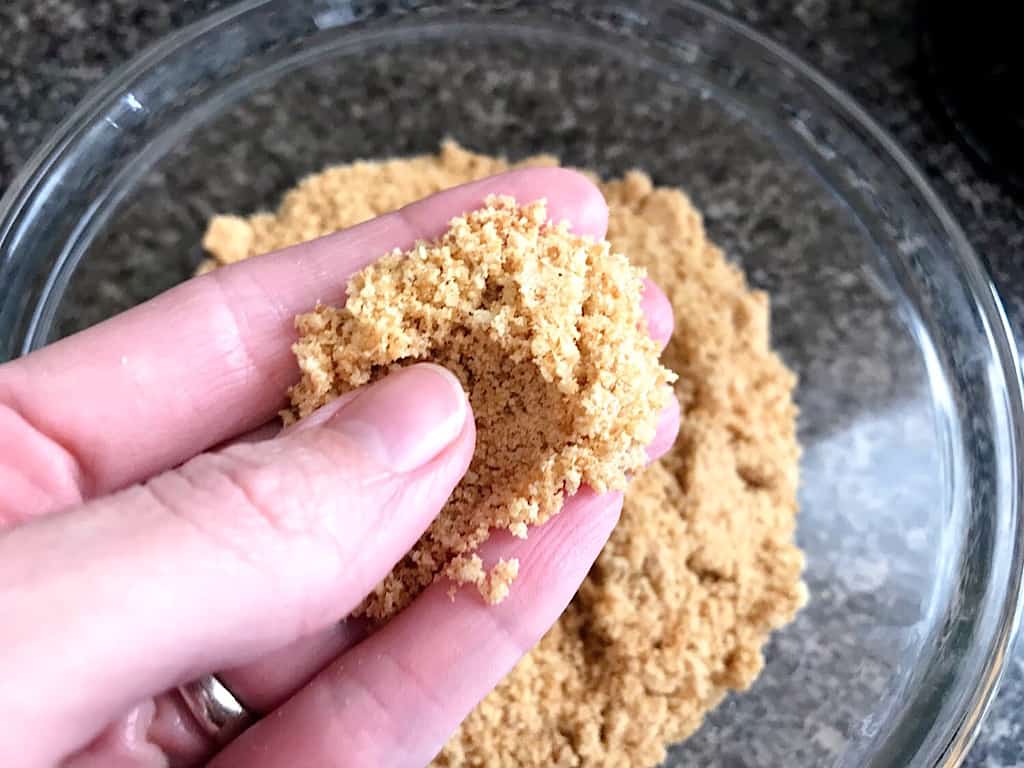 Graham Cracker Crust Ingredients
Finely Ground Graham Cracker Crumbs (I used Vanilla Wafer cookie crumbs this time)

Sugar

Butter, melted
Cheesecake Filling Ingredients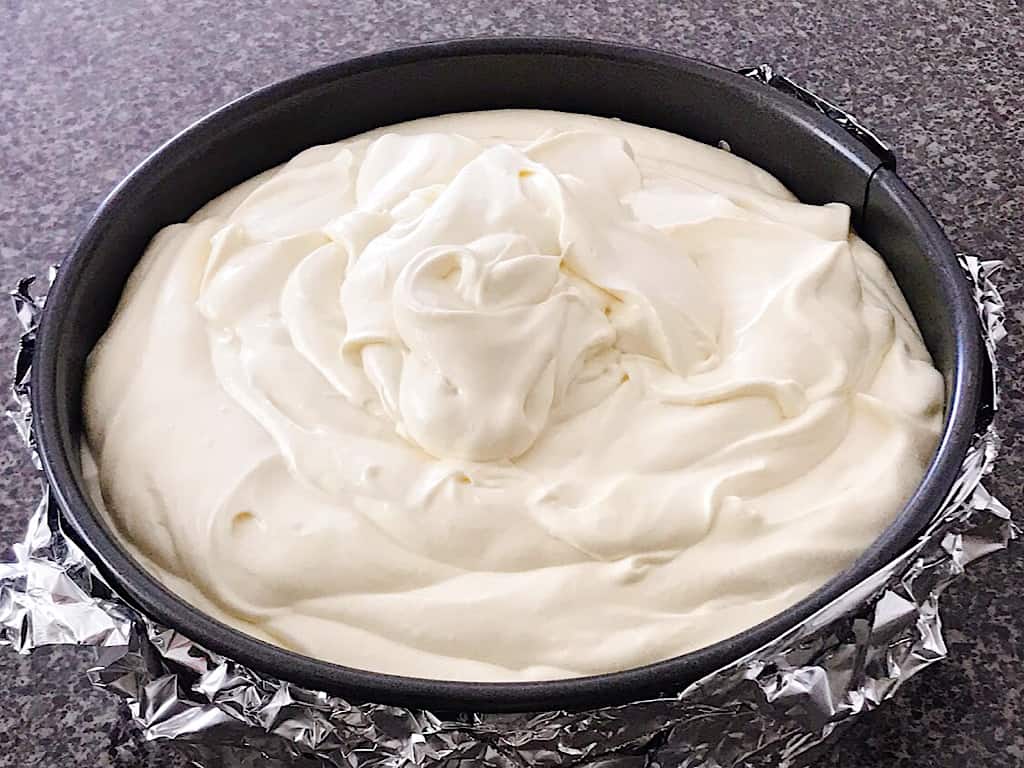 Sugar

Vanilla Extract

Eggs

Sour Cream

Heavy Cream
Helpful Kitchen Tools
How To Make Classic New York Cheesecake
Graham Cracker Crust
Begin by crushing the graham crackers or cookies using a food processor.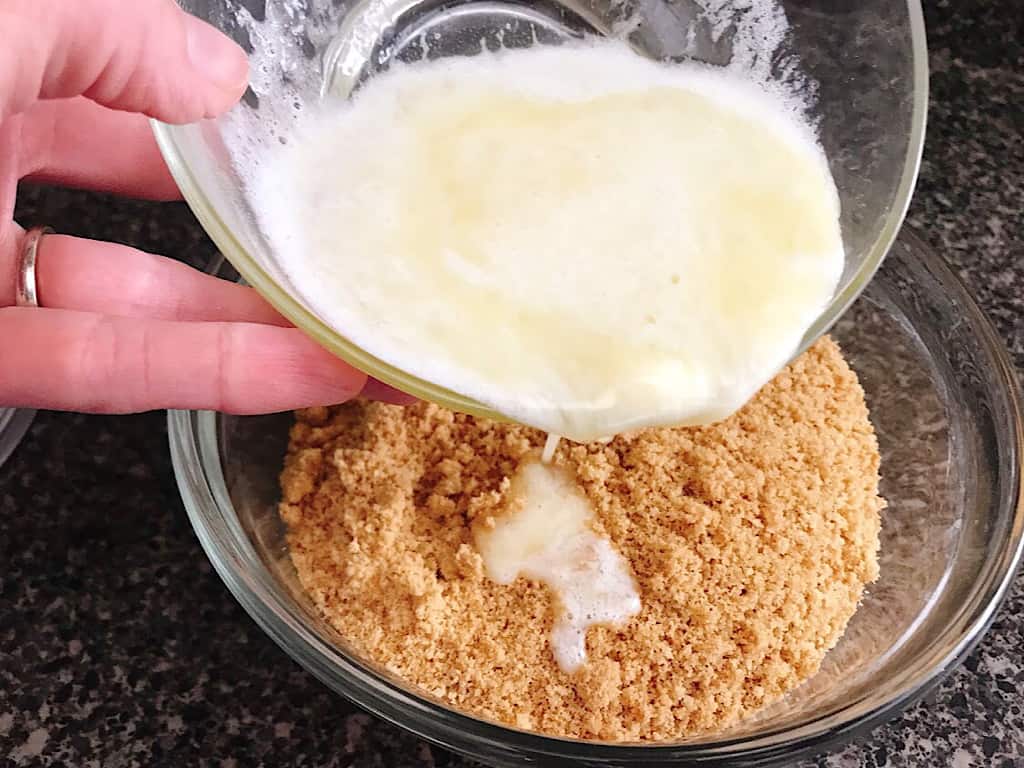 Press the mixture onto the bottom and part way up the sides of a spring form pan.
Bake at 350° for 5-10 minutes.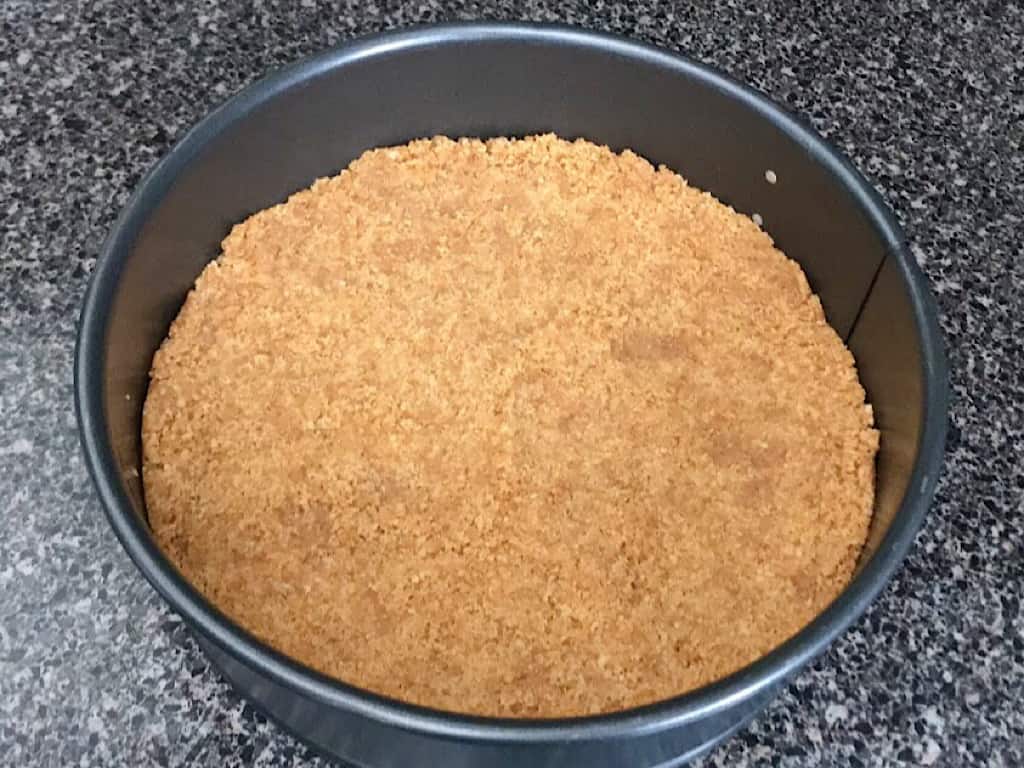 Remove from the oven and allow to cool to room temperature.
How to Prepare the Springform Pan
To prepare your springform pan to bake in the water bath, lay three rectangles of foil on the counter.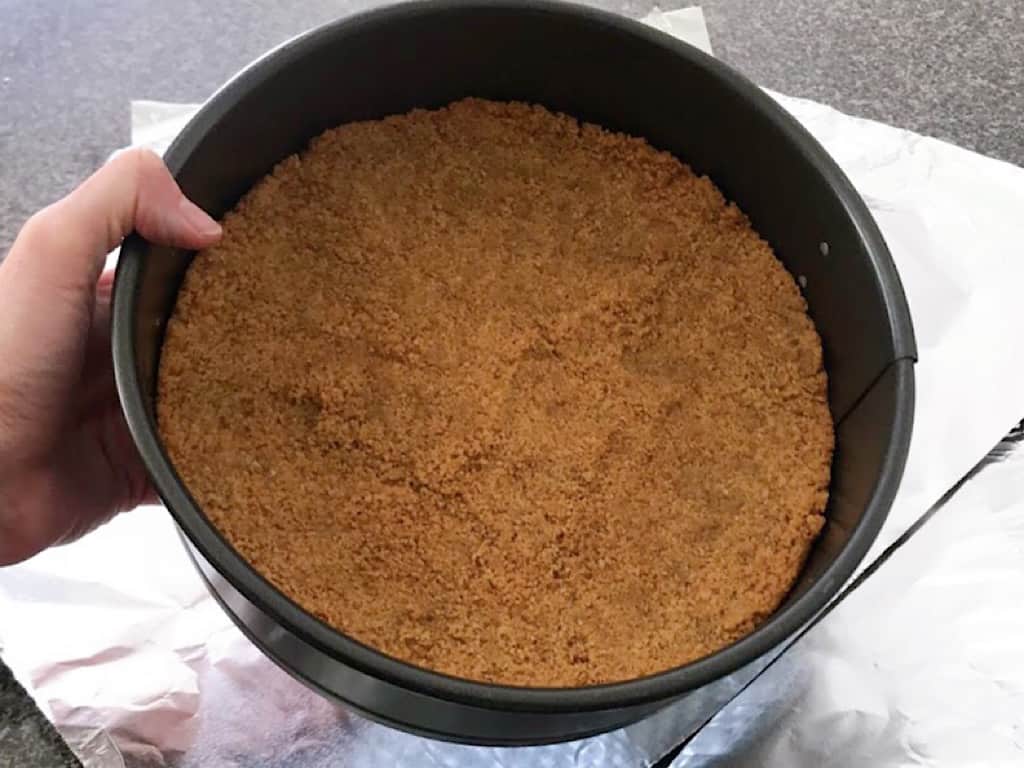 Fold the first piece of foil around the pan.
Repeat with the other two pieces of foil so that the bottom and sides of the pan are completely covered.
How to Make Cheesecake Filling
Add the softened cream cheese to the bowl of a stand mixer. I have used a Bosch Mixer for a few years and highly recommend it. You can check it out here or on Amazon.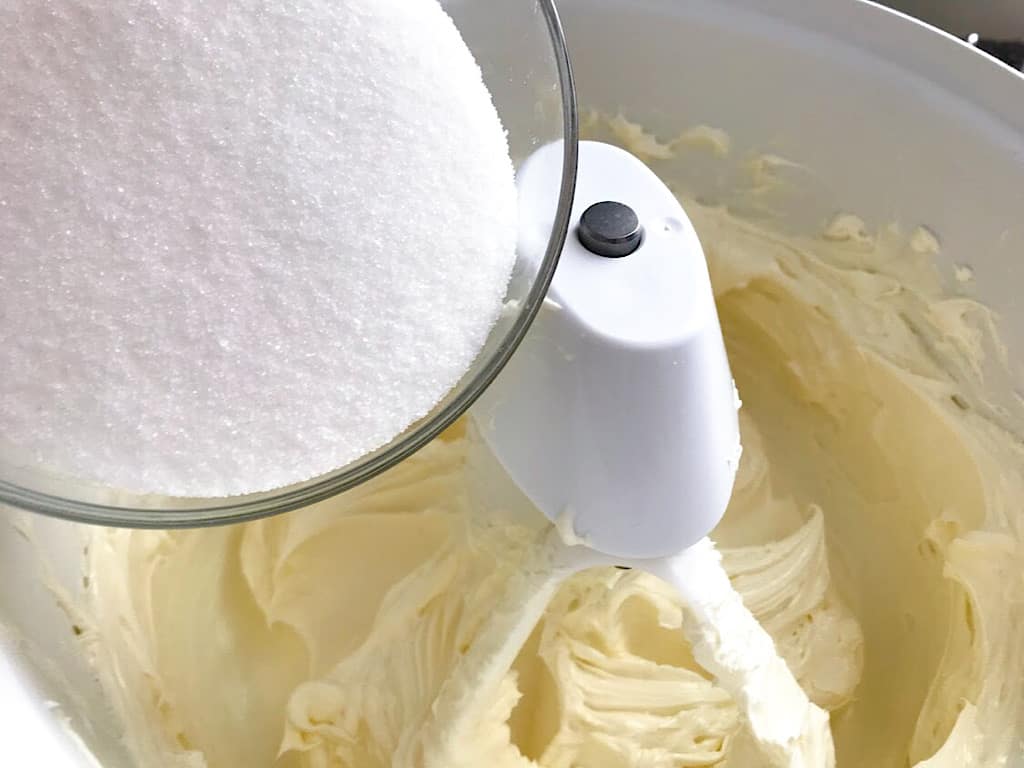 Beat the cream cheese for about 4 minutes until it is smooth and creamy.
Add the sugar and beat for an additional 3-4 minutes.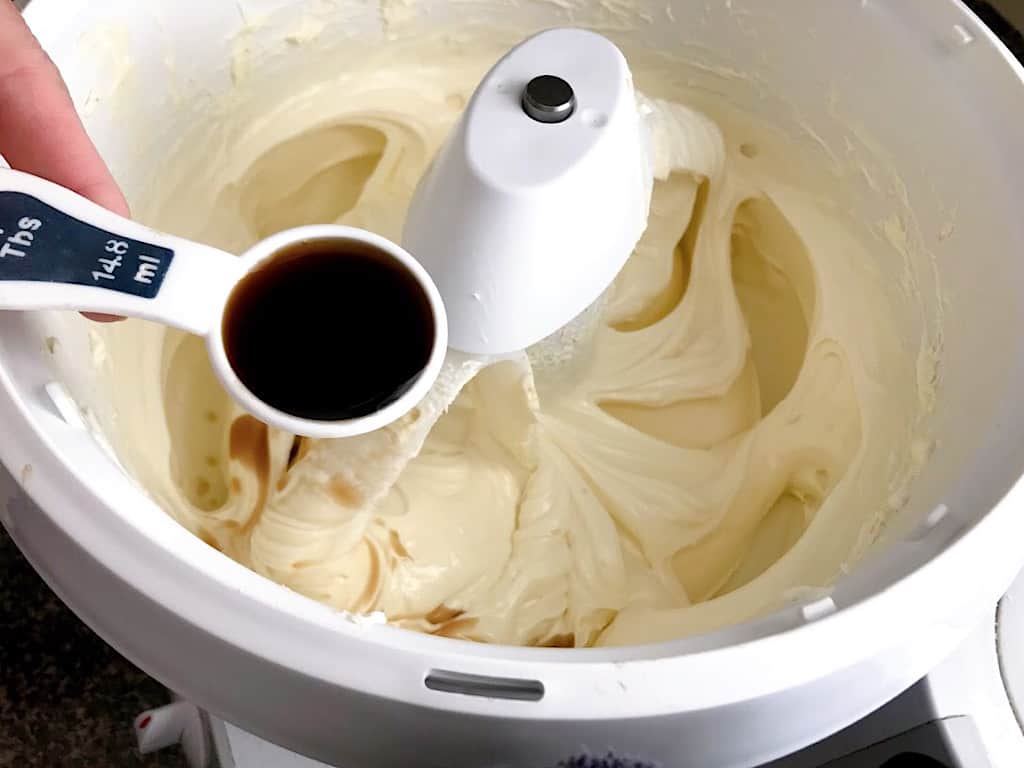 Pour in the vanilla extract and mix.
Add the eggs, one at a time, and beat the mixture for about 1 minute after each.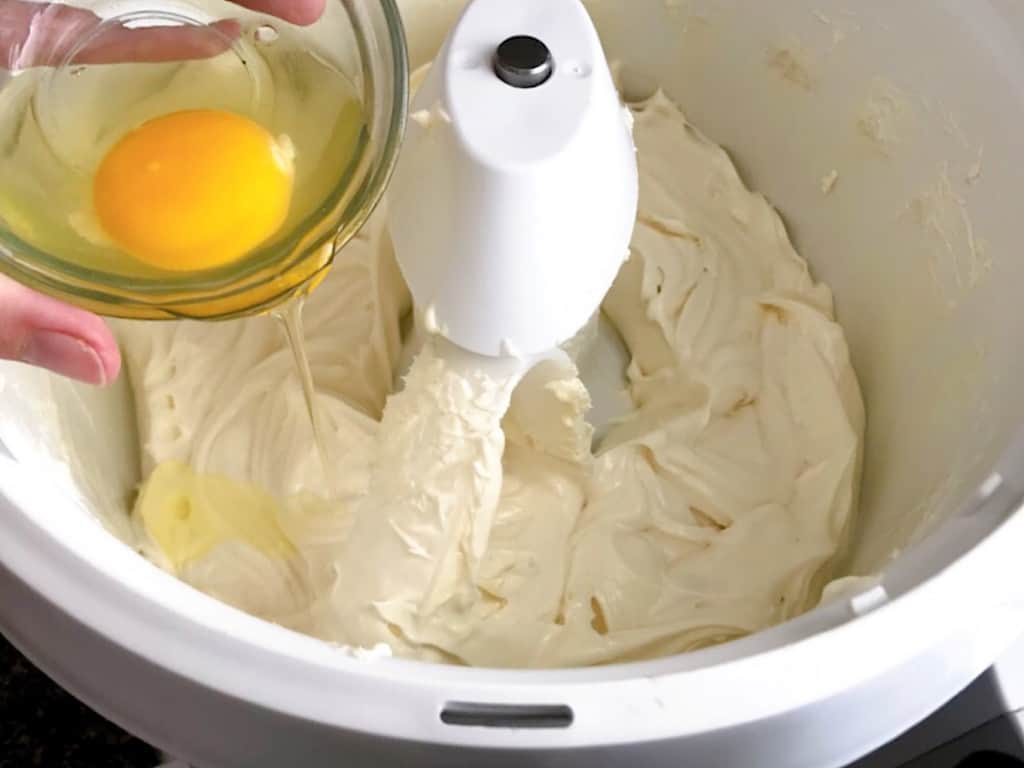 Mix in the sour cream followed by the heavy cream. Make sure to scrape the sides and bottom of the bowl to get the cream cheese the the mixer missed.
Pour the cheesecake batter into the foil-lined pan.
Place the springform pan into a large roasting pan. Fill the roasting pan with enough hot water to go half way up the springform pan.
Put the cheesecake and water-filled roasting pan in the oven to bake at 325° for 90 minutes.
After 90 minutes, leave the cheesecake in the oven, but prop open the door about one inch.
Let the cheesecake cool in the oven for about an hour. (Cooling the cheesecake this way helps prevent cracking.)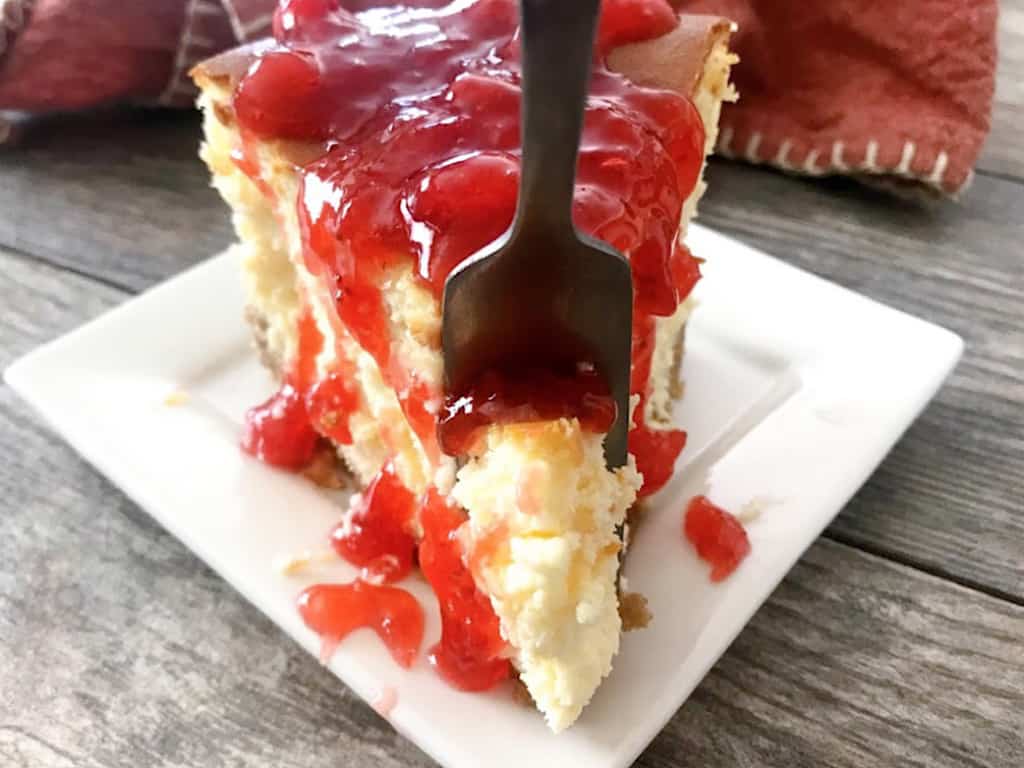 Remove the cheesecake from the oven and cover loosely with foil.
Refrigerate for at least 4 hours but ideally over night.
Serve the cheesecake plain or with your favorite topping!
Watch the video here: