The World of Color Dessert Party at Disney California Adventure Park is an amazing premium experience that looks to bring a little extra magic to your evening. With delicious desserts, drinks and VIP seating for this popular show, it's definitely worth considering if you're headed to the park.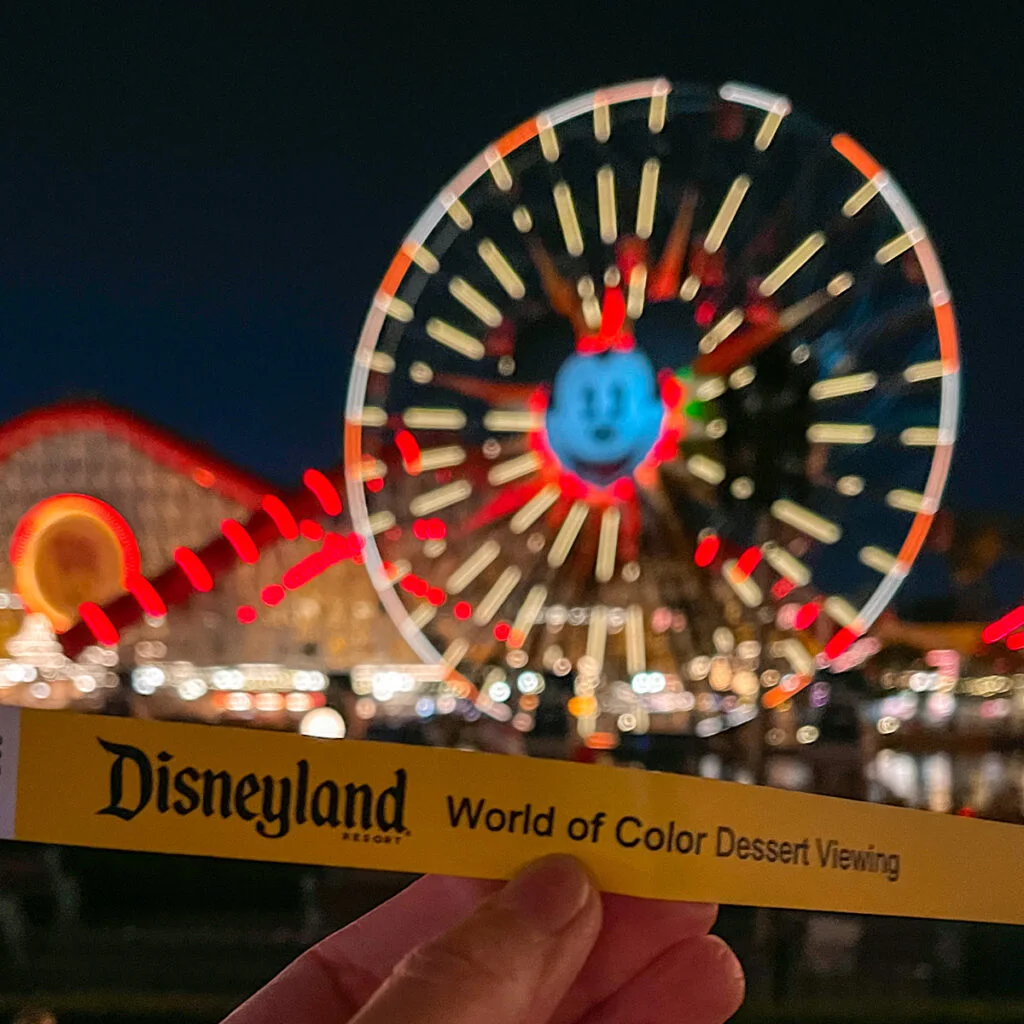 This post may contain affiliate links. When you click on these links, I get a small percentage back at no cost to you! For more information see my disclosure policy.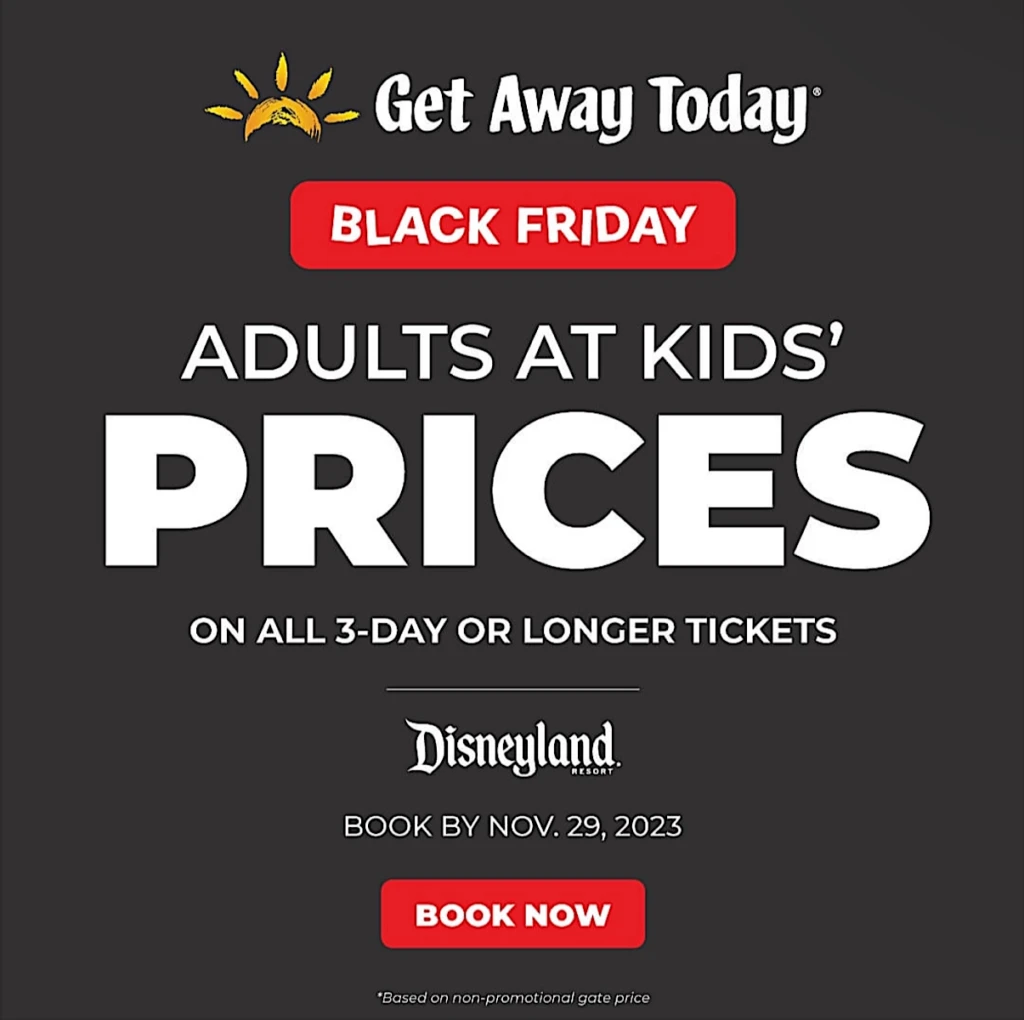 Get Adult tickets at Kid's Prices with this Disneyland Black Friday Ticket Sale from Get Away Today! Tickets are valid through December 31, 2025. Combine this deal with a hotel stay and use code: Clubhouse10 to save even more!
Discount Disneyland Tickets
Before we get to the dessert party review, I want to let you know how to save on your Disneyland vacation!
My friends at Get Away Today offer Disneyland tickets for less than what you can buy directly from Disney. And, they are also refundable!
Check out ticket prices here or search for a vacation package including hotel and tickets here and be sure to use the Get Away Today promo code: Clubhouse10!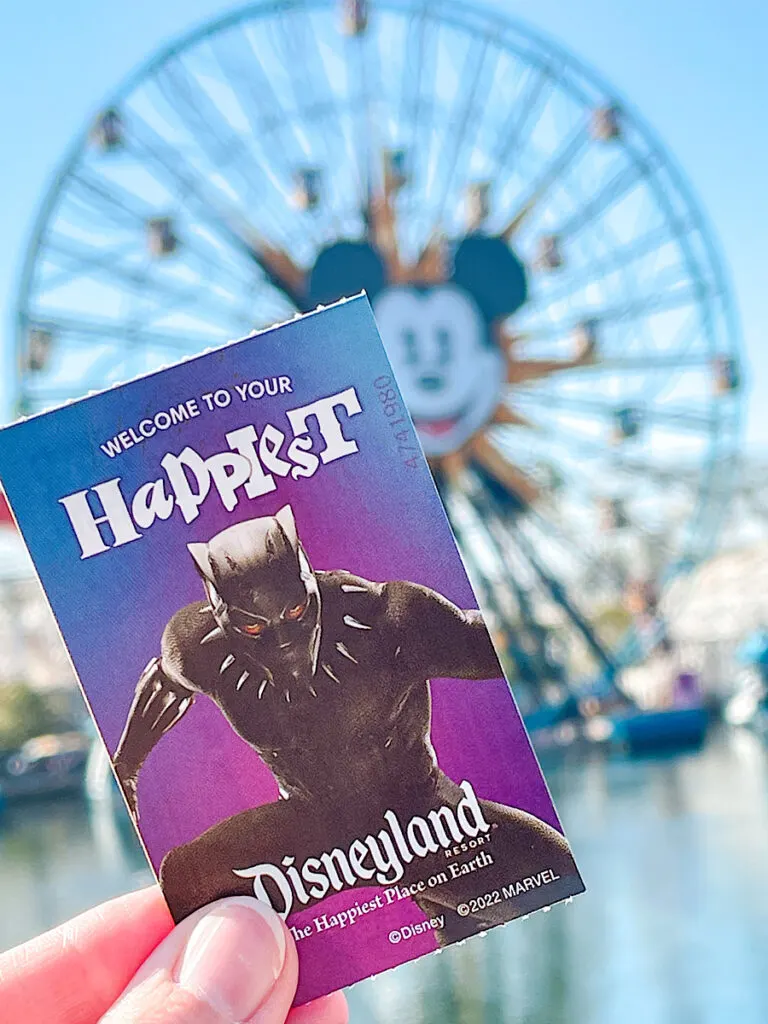 What is the Disneyland World of Color Dessert Party?
The World of Color Dessert Party is a special dining experience that takes place before the incredible nighttime show at Disney California Adventure Park with fireworks and special effects.
This party is more than just dessert—guests can enjoy alcoholic drinks (2 for guests over 21) and unlimited soft drinks and hot chocolate.
Plus, with exclusive VIP reserved viewing area right next to the massive water screens of World of Color, you will have a good view and won't miss any of the action!
How Much Does the World of Color Dessert Party Package Cost?
Tickets for the party are an additional charge currently at $89 per guest. A valid admission and theme park reservation to Disney California Adventure Park are also required.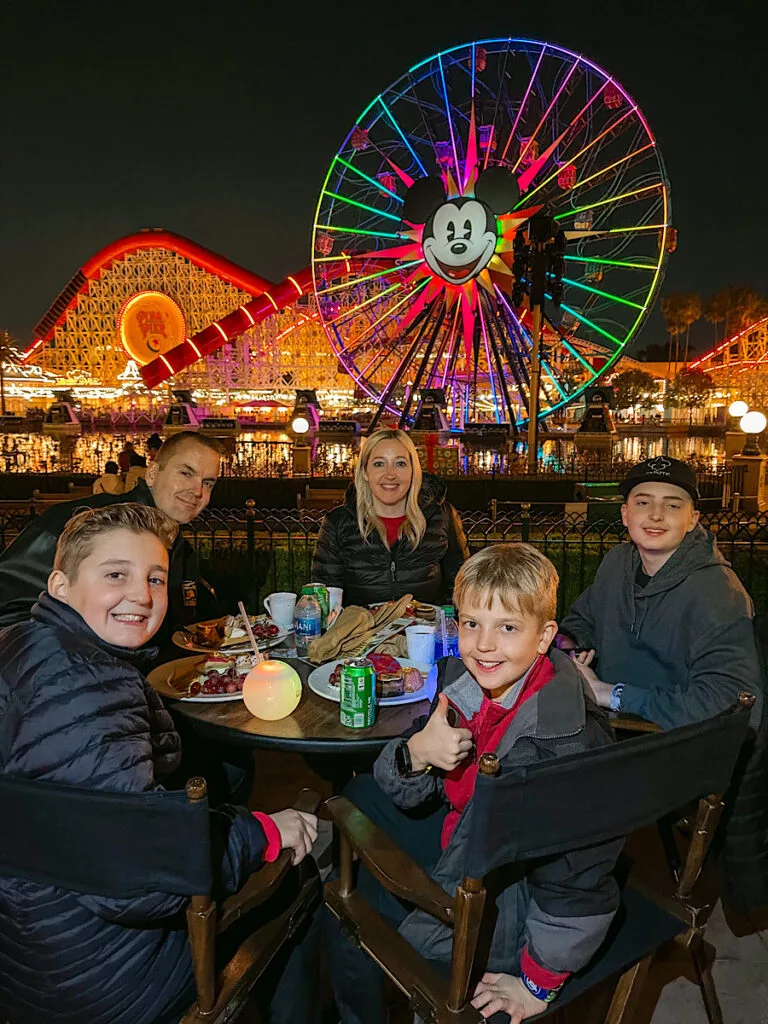 How to Make Reservations
World of Color Dessert Party Reservations are available on the Disneyland website or the Disneyland app, 60 days in advance. I found it easier to make reservations on the website. Reservations are available on a first-served basis.
What is Included With the WOC Dessert Party?
The following items are included with each World of Color dining package purchase: admission for up to one hour before showtime, accompanied viewing area near Paradise Bay, non-alcoholic beverages (like soda, bottled water, and hot chocolate), artisanal cheeses, crackers; miniature desserts such as truffles, cupcakes and cookies; available before & throughout the performance only.
Each child attending the party will receive a cut World of Color drink container.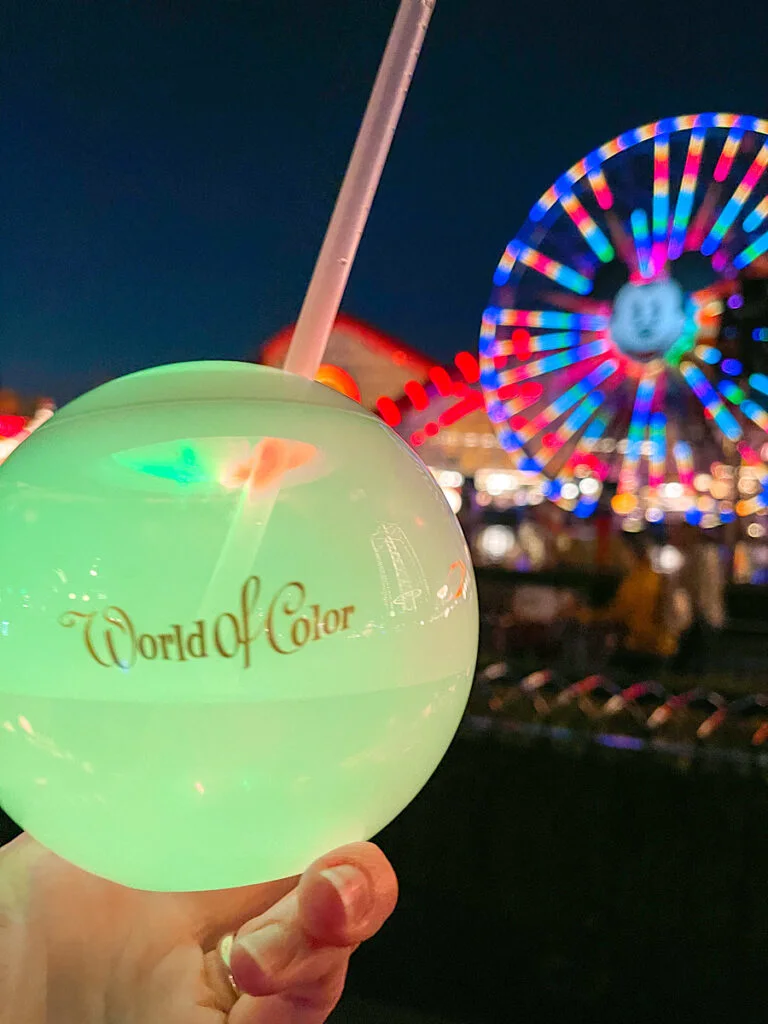 Where is the Dessert Party VIP Seating Located
The designated Wold of Color viewing area is located across from Ariel's Undersea Adventure next to the Golden Zephyr and includes both standard tables and high-top tables with director chairs.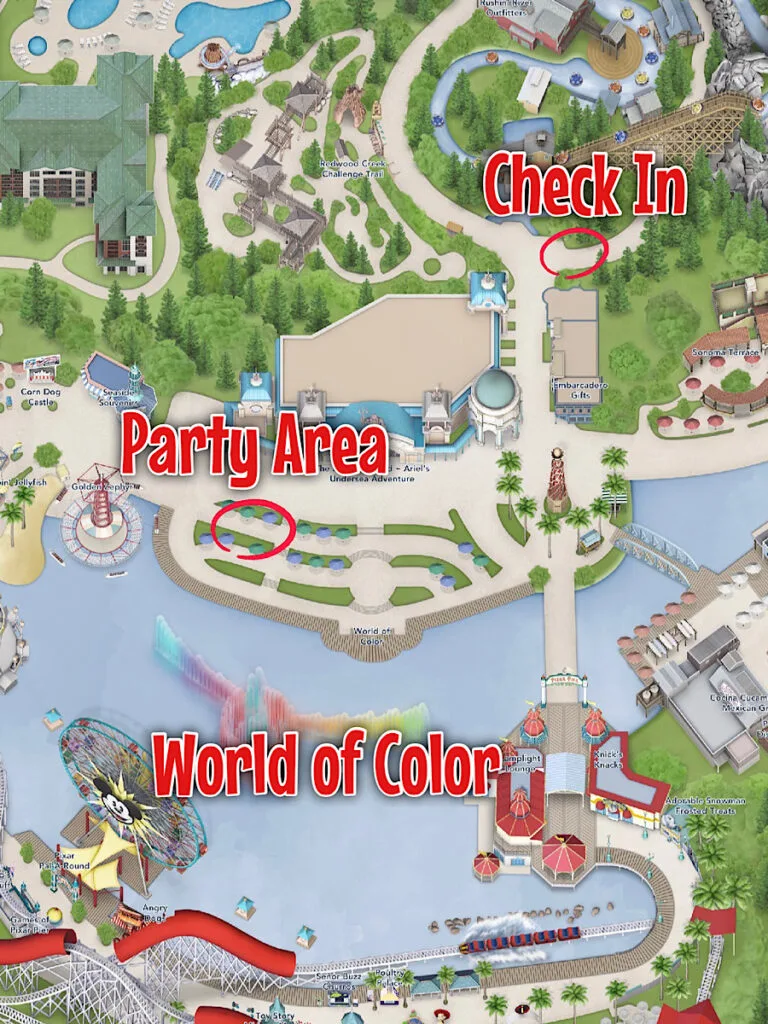 What is the World of Color Dessert Menu?
The menu changes at this special event, but generally includes artisanal cheese, grapes, and mini desserts.
I attended the dessert party during the Season of Light-Holiday World of Color Dessert Party and this is what was on the menu: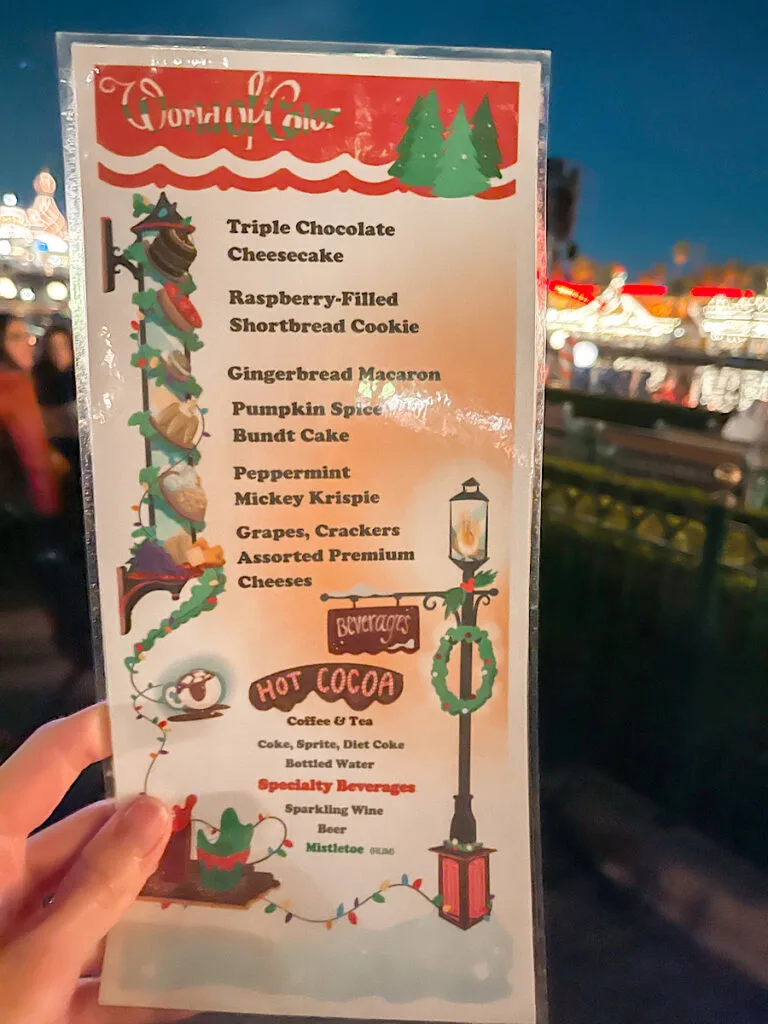 Desserts
Triple Chocolate Cheesecake
Raspberry-Filled Shortbread Cookie
Gingerbread Macaron
Pumpkin Spice Bundt Cake
Peppermint Mickey Krispie
Seedless Grapes, Crackers, Assorted Premium Cheeses
Non-Alcoholic Beverage
Coffee & Tea
Coke, Sprite, Diet Coke
Bottled Water
Specialty Beverages
Sparkling Wine
Beer
Mistletoe (Rum)
Where to Check-In for the Party
When you purchase your tickets for the World of Color Dessert Party, you will be told exactly where and what time to check in.
For our party, check-in was located next to the water wheel near Grizzly Peak across from the entrance to Redwood Creek Challenge Trail.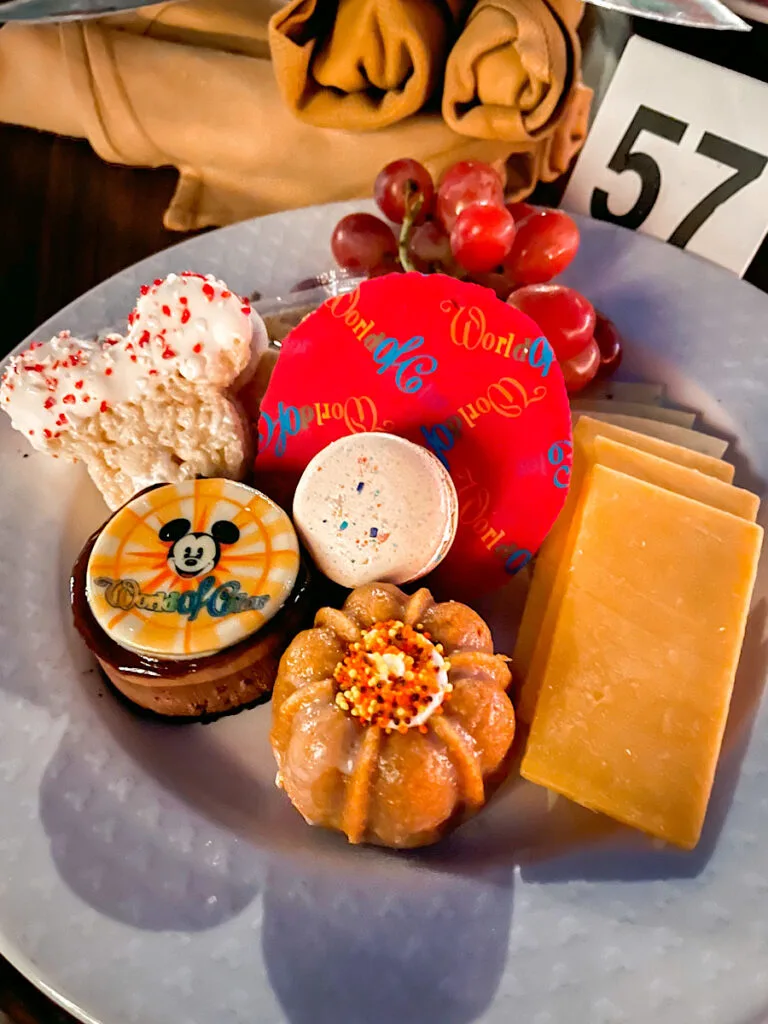 Is the World of Color Package Worth the Money?
Ultimately, it depends upon what you would like out of your experience at Disney California Adventure Park.
If you don't mind spending a bit extra money for the added convenience factor that comes along with the best views of World of Color right next to the water and exclusive access to delicious foods and drinks then it could be well worth it!
However, if the price is a concern then I recommend considering taking part in all that Disney California Adventure Park has to offer instead—your family will thank you later!
If you still want to get a great viewing spot for World of Color, you can join the virtual queue at 12:00 pm the day of your visit at no additional cost.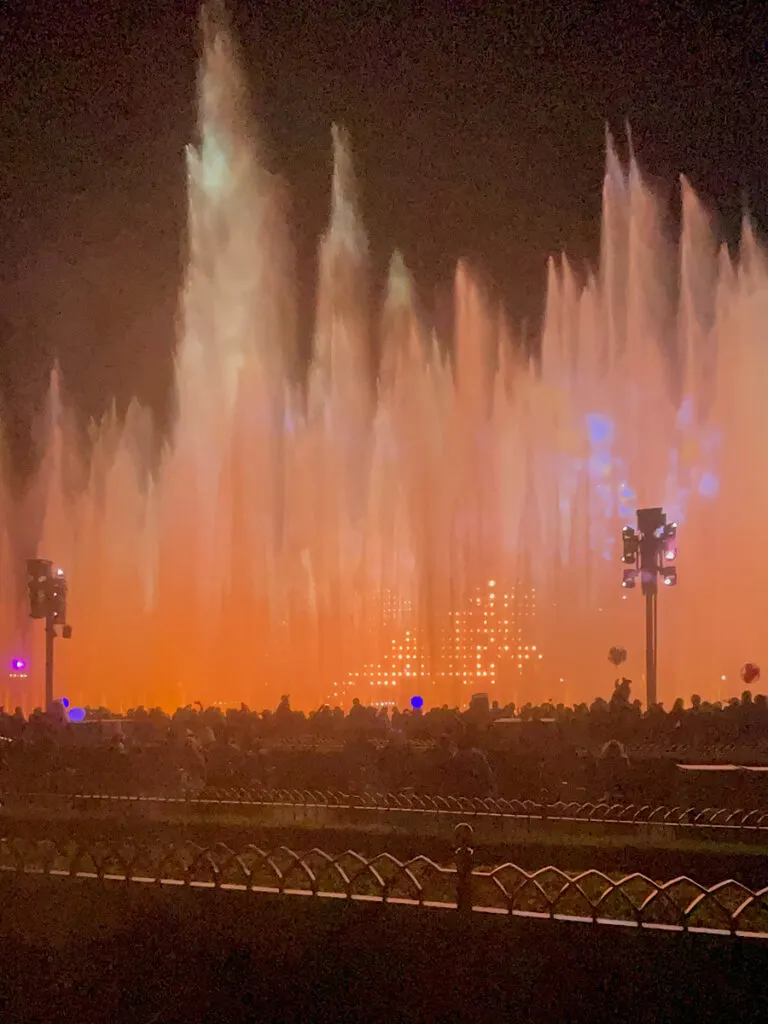 My Disneyland Dessert Party Experience
My family arrived at the check-in location at 8:00 pm, one hour before the World of Color experience after riding Toy Story Midway Mania. We were then led by a cast member over to the Paradise Bay viewing area across from Ariel's Undersea Adventure.
We were taken to one of the high top tables in the preferred viewing area and were quickly presented with our dessert plate full of mini sweets, crackers, cheeses, and grapes.
Our server then took our drink orders and brought the souvenir sippers to my boys.
I thought the desserts were great, especially the gingerbread mini French macaron, but there were many things that my kids (ages 15, 13, and 8) wouldn't eat.
At the end of the show, we were offered a to-go box, to save our desserts for later.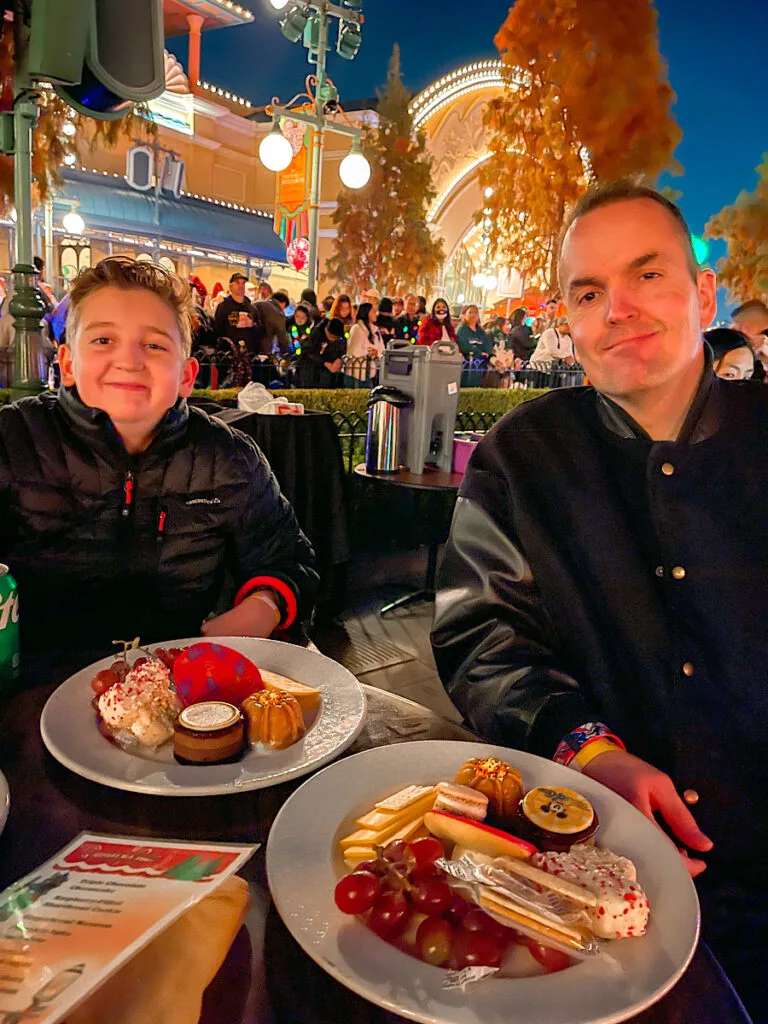 World of Color Dessert Party Frequently Asked Questions
Is World of Color dessert party worth it?
That depends on what you're looking for in a World of Color viewing experience. If you don't mind lining up and saving a spot with a great view early for the show, then you might want to save your money for other experiences.
However, if you are like me and get stressed out by the process I just described, then it might be worth it to you to purchase admission to the party and have reserved actual seats for the spectacular show. And, it was kind of nice to sit in a chair while enjoying the show after a long day at the park!
Do I need to get a FastPass or VIP viewing ticket for World of Color?
No, those are only necessary if you want premium seating in a reserved area. Any guest has the opportunity to view the show, you just may not have a preferred viewing spot. If you invest in the World of Color Dessert Party, you will have access to exclusive seating with an excellent view of the show.
How much does the dessert party cost?
The cost of the World of Color Dessert Party is $89 per person.
Is there anything else I should know before attending the party?
Yes, be sure to arrive on time and check in at the designated location. If you are late or don't show up at all, your spot will be given to someone on the waitlist. Also, dress warmly and prepare for a bit of a wait, as lots of people want to attend this popular event!
Different Options to Reserve Seating for World of Color
Virtual Queue: ​You can join the World of Color virtual queue in the Disneyland app.
World of Color Dining Package: Get a reserved viewing sections when you get a dining package upgrade at participating restaurants including Storyteller's Café, Wine Country Trattoria and Carthay Circle Restaurant.
More Disneyland Resort Dining Packages