Want to save money and go to Disneyland on a budget? Find out tips and tricks that will help you stretch your dollars including transportation ideas, hotel savings, how to save on food, souvenirs, and discount Disneyland tickets!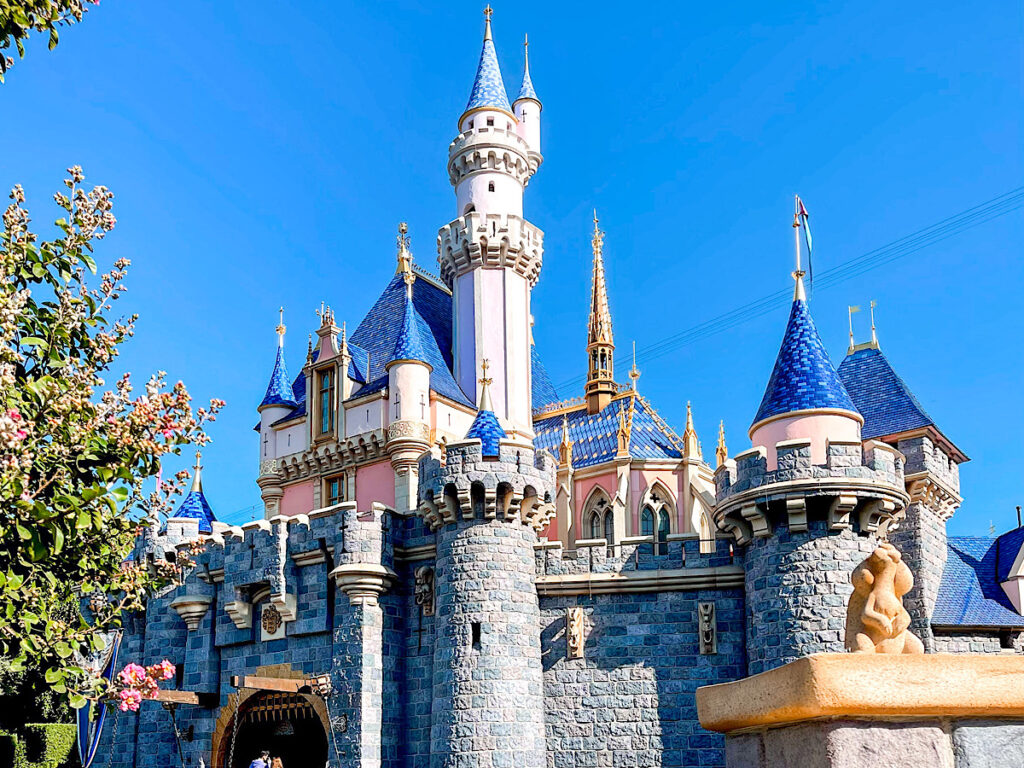 This post may contain affiliate links. When you click on these links, I get a small percentage back at no cost to you! For more information see my disclosure policy.
How to go to Disneyland on a Budget
I love taking my family to Disneyland as often as I can, I know that Disney is expensive. Really expensive.
Growing up, my family would go on a Disneyland trip at least once a year and I have continued that tradition with my kids. Sometimes even traveling there more than once a year!
But, having a budget-conscious husband and having an extreme love for all things Disney can be kind of tricky. I have had to be creative and come up with tricks and strategies to go to Disneyland, spending as little money as I could.
I am here to tell you that it is possible to go to Disneyland on the cheap! Below you'll find some tips on how to go to Disneyland on a budget and still have an amazing time at the Happiest Place on Earth!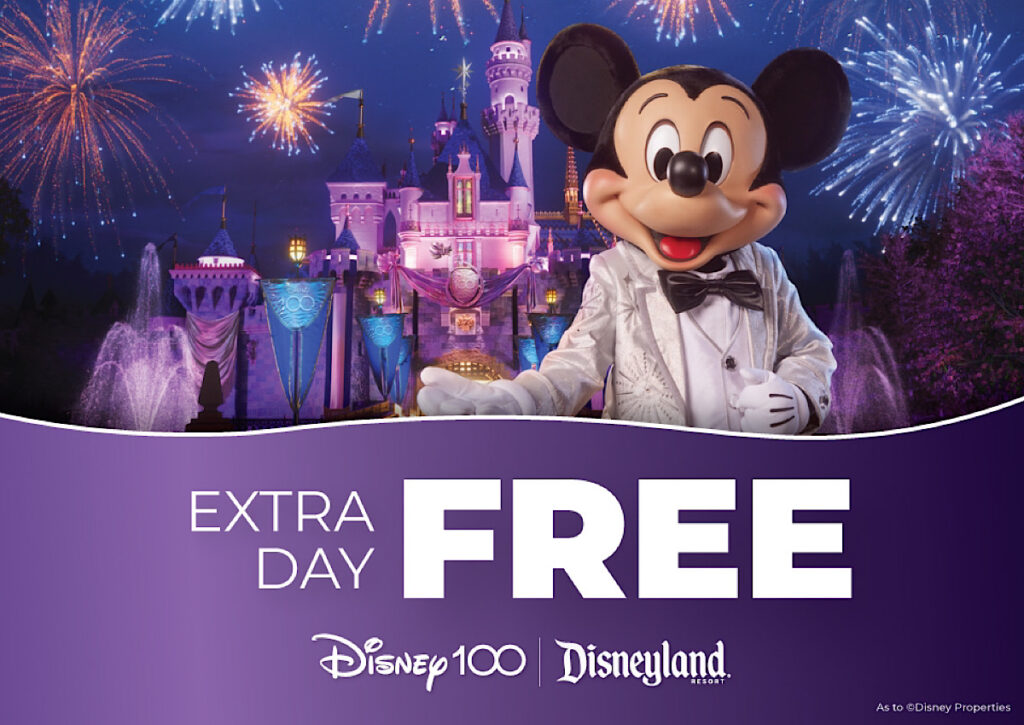 To celebrate Disney100, you can get an EXTRA DAY FREE when you purchase tickets from Get Away Today. Combine this deal with a hotel stay and use code: Clubhouse10 to save even more!
Disneyland Ticket Prices
Before we go into all of my Disneyland money-saving tips below, I want to let you know how you can save on Disneyland tickets which can be a big part of your Disneyland budget.
My travel partner, Get Away Today, almost always is running a sale on Disneyland tickets which can save you so much money over buying tickets directly from Disney.
Get Away Today is an authorized Disney ticket seller, so you can be assured that they can be trusted. In fact, I have been booking my Disneyland vacations through them for over 20 years!
Right now, you can get an extra day FREE at Disneyland. When you buy a 4-day ticket, you will get the 5th day free! Such a great deal.
Check out current deals at www.getawaytoday.com and follow me on Instagram to stay up to date with future sales!
1. Decide When to Go
The first thing you'll want to decide is when you want to go to Disneyland. Certain times of the year are more expensive than others, so you'll want to visit during the off-season.
For a more in-depth look at each month of the year, check out my Disneyland monthly guides here.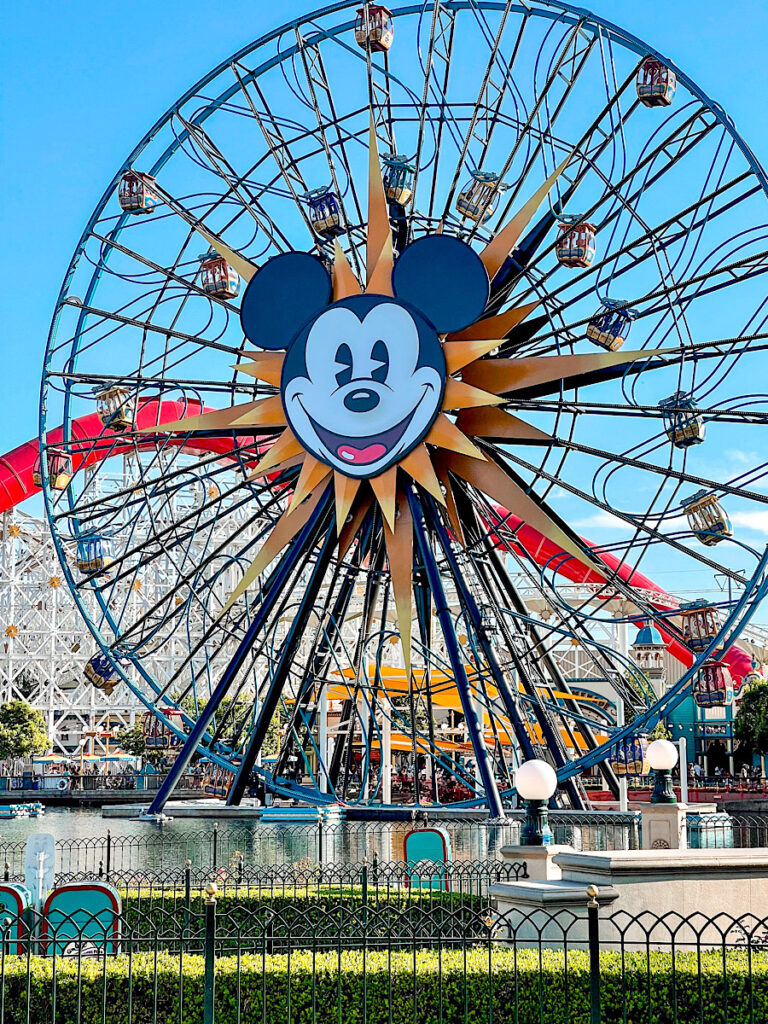 When is Disneyland's Off-Season?
Disneyland ticket prices will fluctuate, depending on the time of year and day of the week. Generally, ticket prices will be cheaper if you travel during the off-season. To save the most money on your tickets and hotel stay, here is the best time to go to Disneyland:
Another thing to think about is that hotel, airline ticket, and gas prices will generally be lower during these times as well.
2. Plan Your Disneyland Vacation in Advance
Most of the time, you can save a ton of money by booking about six to nine months in advance. Most hotel prices will be cheaper than booking closer to your vacation date.
And if you purchase your tickets or a vacation package through Get Away Today, they can apply any sales to your package that may come up and save you even more!
The same goes for flights. You can usually find the lowest prices if you book your flight about four to six months in advance.
You can compare hotel and airfare prices by visiting sites like Expedia, Travelocity, or Kayak. Keep in mind that some of these websites may not allow you to reserve tickets more than a few weeks in advance.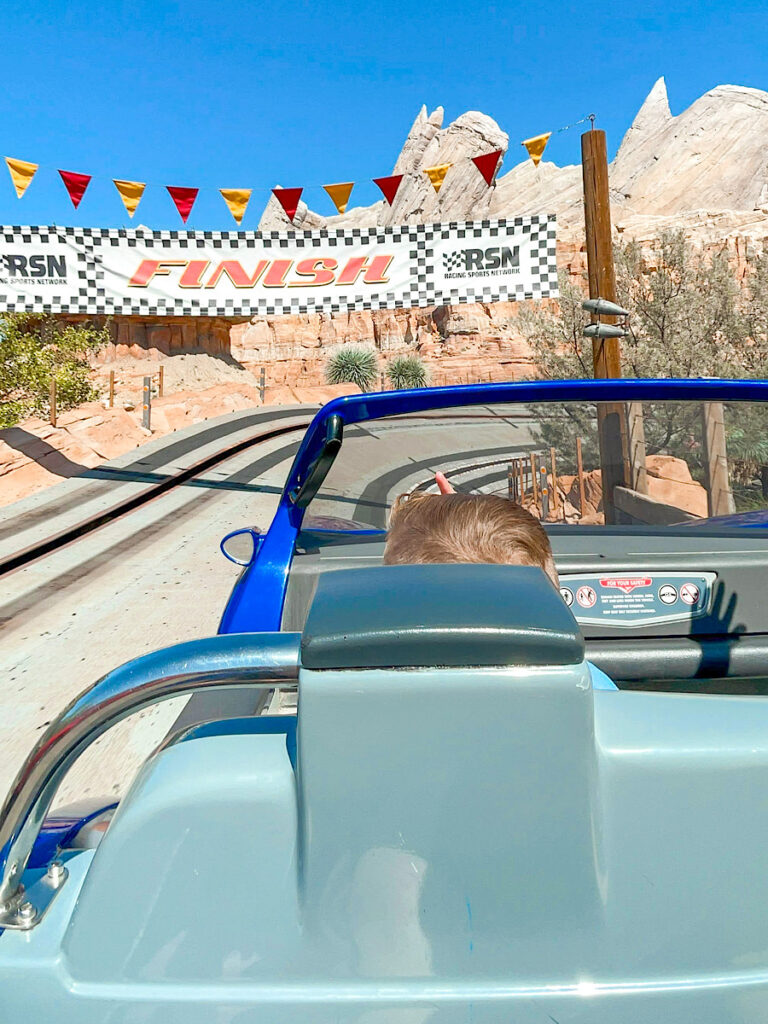 3. Transportation Options
The next thing you will want to consider is how you will get to Disneyland. Drive or fly?
The cost-effectiveness of each will depend on how far you will be traveling, how many people are in your party, and the price of gas.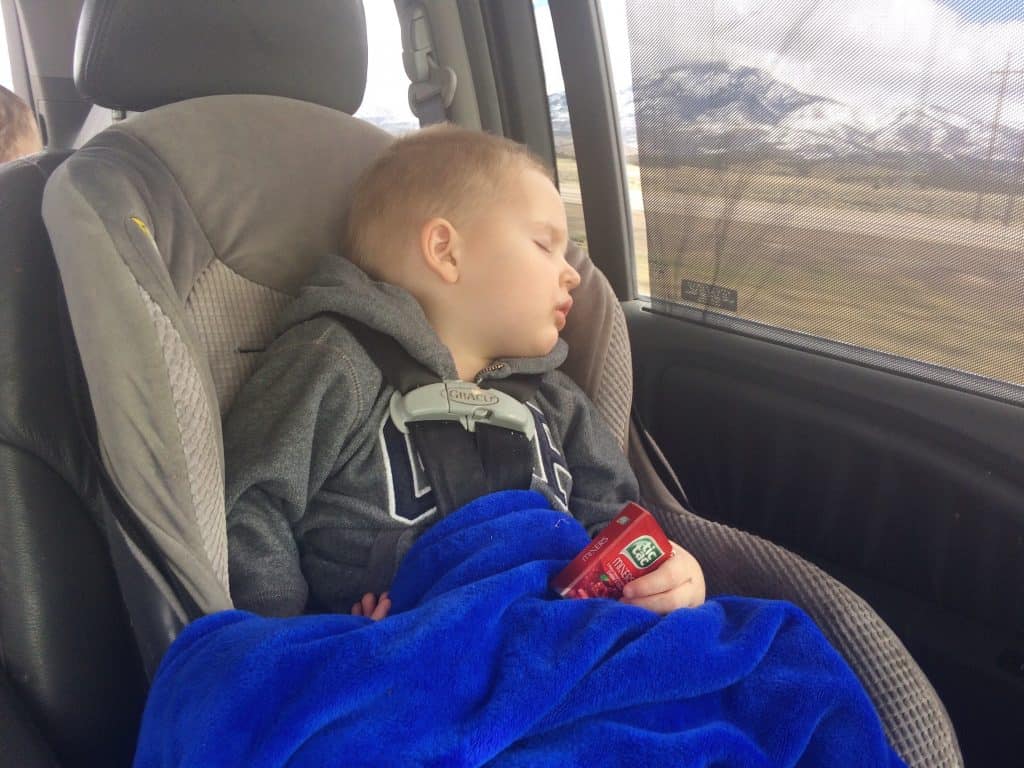 Driving to Disneyland
For me, living in Utah with a family of five, it is generally cheaper to drive. But, just because driving might seem cheaper there are other factors you need to consider.
If you plan to split up your drive, you will have to pay for things like extra meals, hotel stays, gas prices, and hotel parking.
Most hotels close to Disneyland charge for parking, which is another expense to consider if you plan to drive your own car.
Flying to Disneyland
If you choose to fly, there are also many things to think about if you are trying to stay on a budget.
You might be able to find a super cheap flight, but most airlines will charge a fee for a checking bag, and some even charge you for your carry-on.
You'll also need to arrange transportation once you arrive in California. Will you need a rental car, use Uber or take a shuttle to your hotel? How will you get to and from Disneyland once at your hotel? An advantage of flying is time. Generally, you will save time when flying so that is something to consider as well.
If done right, one way to save money on flights is to apply for a credit card offered by an airline that allows you to earn points or miles that be applied toward the cost of your flight and might be able to save you some money.
I've had a Southwest Rapid Rewards Credit Card for a few years now and have been able to fly my family to Disneyland in California, Disney World in Florida, and many other destinations using just points! Check out my referral link here.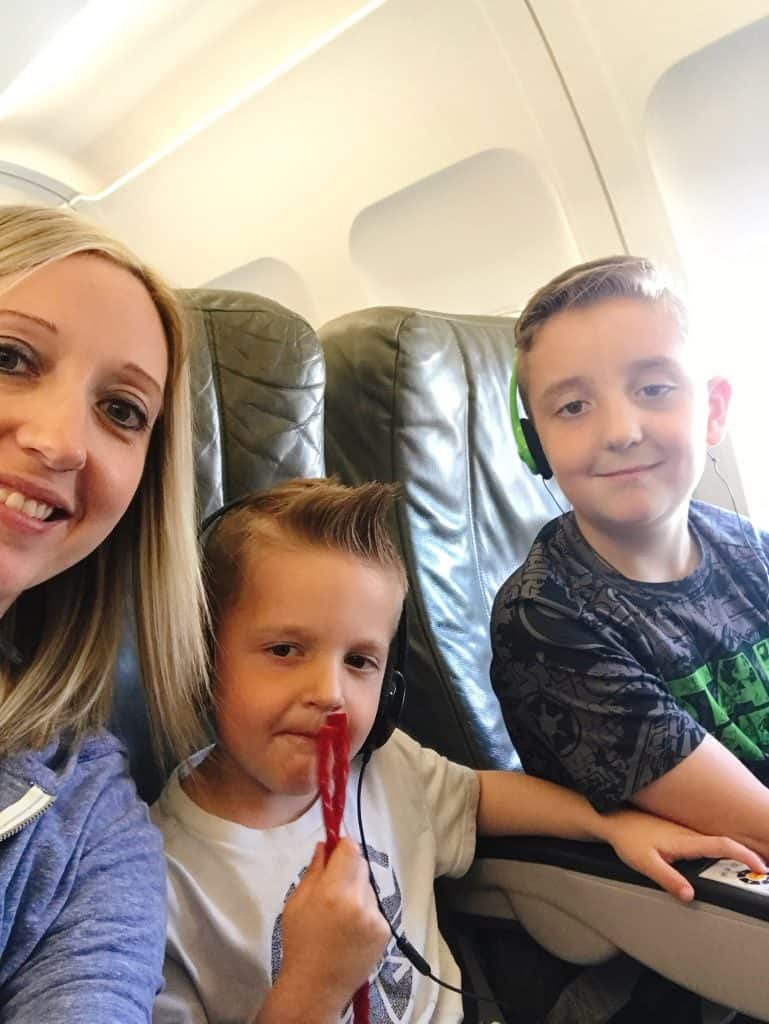 Choose an Airport Close to Disneyland
If you do choose to fly, check out the transportation options available from Get Away Today, my favorite company to book Disneyland vacations through.
They have discounted rates on shuttles, to and from many Southern California airports, as well as shuttles to Universal Studios and more.
Consider what airport you plan to fly into as well. There are often great prices for flights into Los Angeles International Airport (LAX), but getting from LAX to Disneyland can add to the cost. Be sure to check flights into closer airports like Long Beach (LGB) and Orange County (SNA).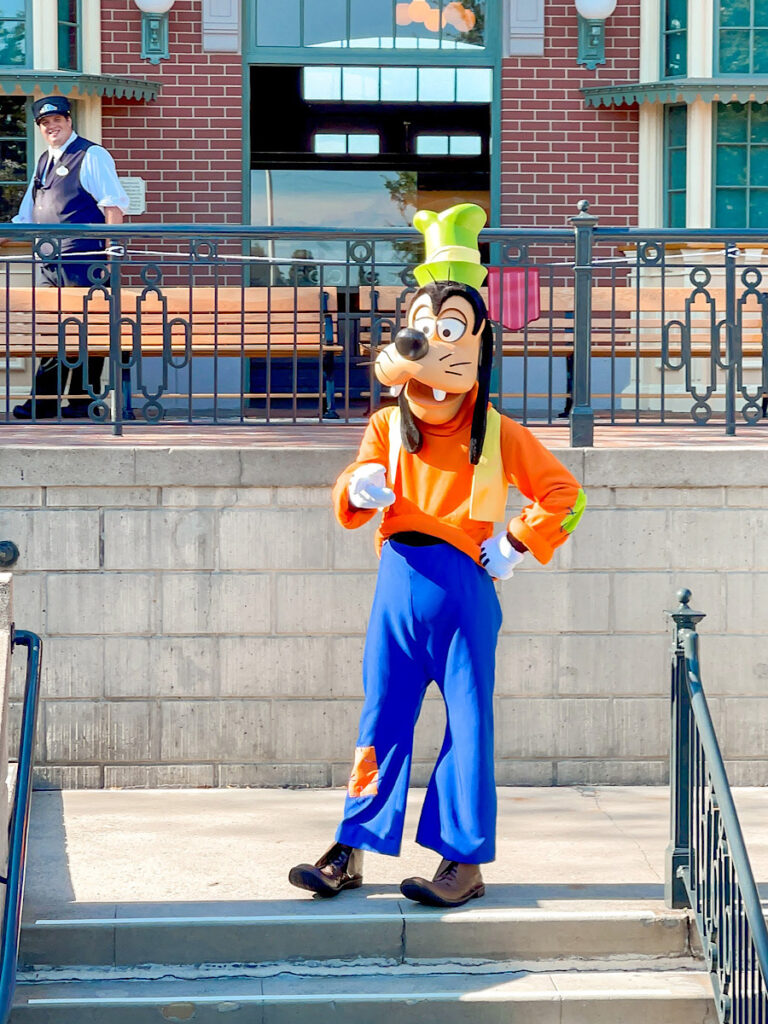 4. Where to Stay
Deciding where to stay on your Disneyland vacation will also impact your budget.
The Disneyland Resort Hotels are always an option, but to me are more of a splurge. There are also many Disneyland Good Neighbor hotels located close to the parks that have high ratings and are very affordable.
Things to Consider When Choosing a Hotel Room:
Choose a Disneyland Good Neighbor Hotel
As I mentioned above, Disney hotels can definitely break the budget, but that doesn't have to be the case if you choose one of the many Good Neighbor hotels, especially right across the street!
These non-Disney hotels often offer great deals and discounts, like kids stay free or discounted park tickets when you book a room which can save a lot of money. Most of them are also decorated with a Disney theme which brings the magic of the parks to your desired hotel.
You can also save money by booking through Get Away Today because they usually have the best rates around! They even have discounted rates for Disneyland vacation packages that include hotel, tickets, and extras!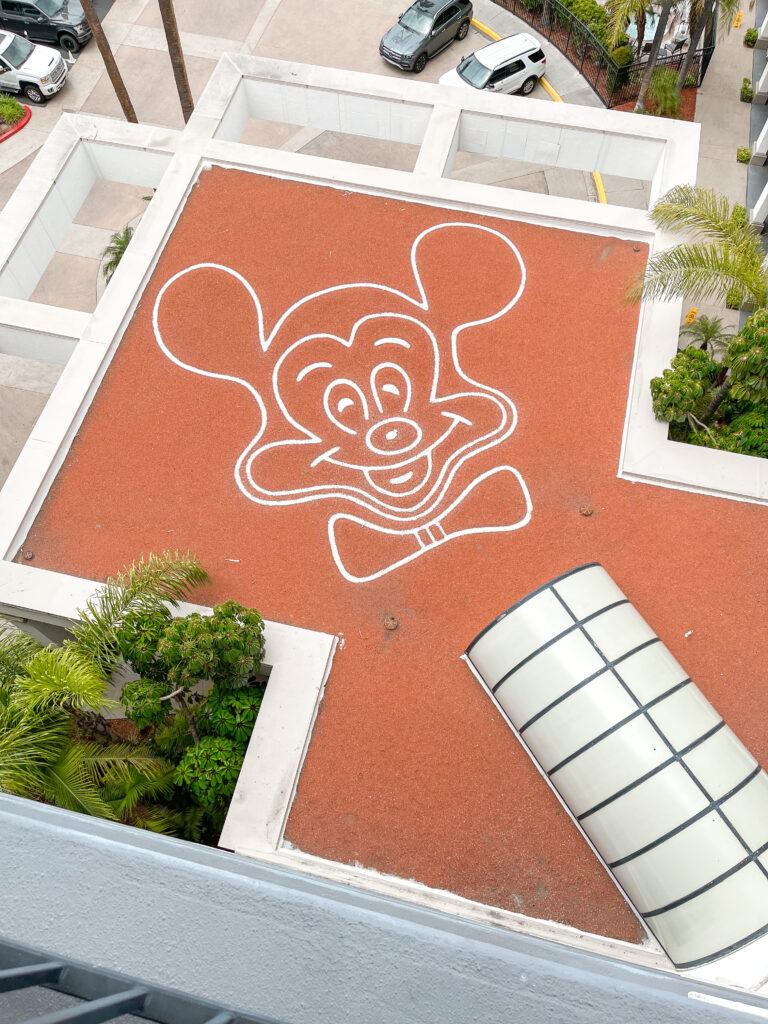 Book Your Hotel in a Vacation Package
I also recommend checking out hotel packages available through Get Away Today.
You can book Disneyland Resort Hotels as well as Disneyland Good Neighbor Hotels through them, some with a 3rd or 4th night free and reduced parking fees.
Get Away Today has provided an awesome coupon for my readers. Visit their website, book a 2-night or longer Southern California Vacation Package, use the code Clubhouse10 at checkout, and save even more money on a 2-night or longer package that includes hotel and park tickets. That should hopefully help you with your Disneyland budget.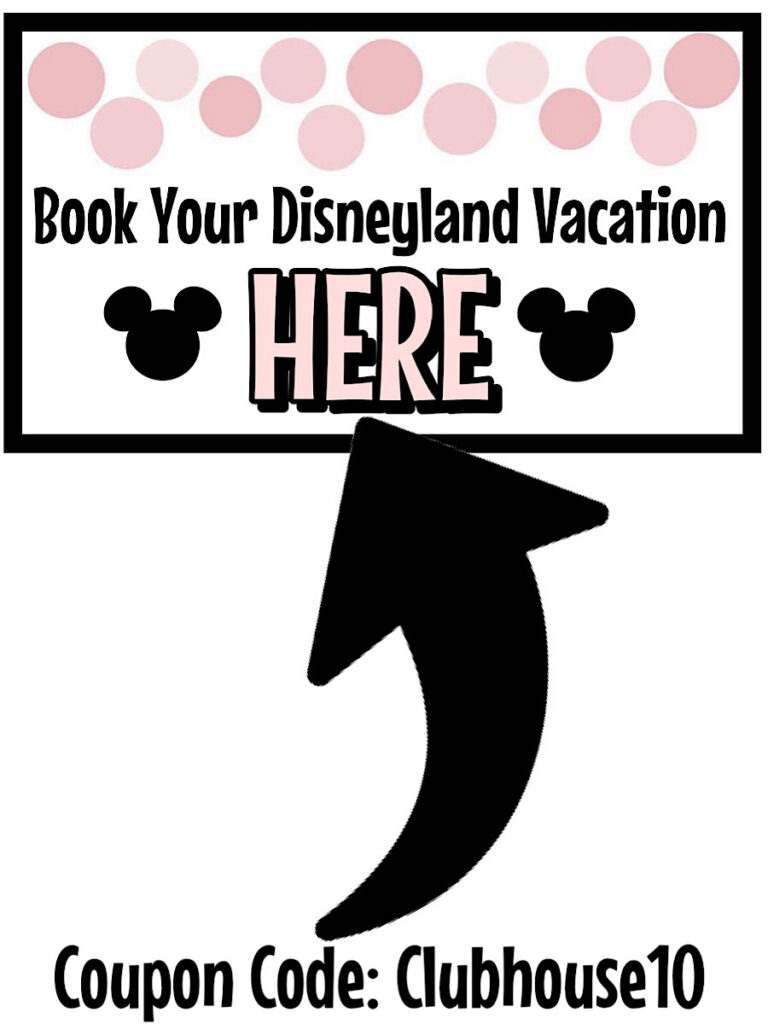 Check out these Disneyland Area Hotel Reviews:
5. Save on Food
The cost of food and dining can be a big part of your Disneyland budget. But there are some ways to save money.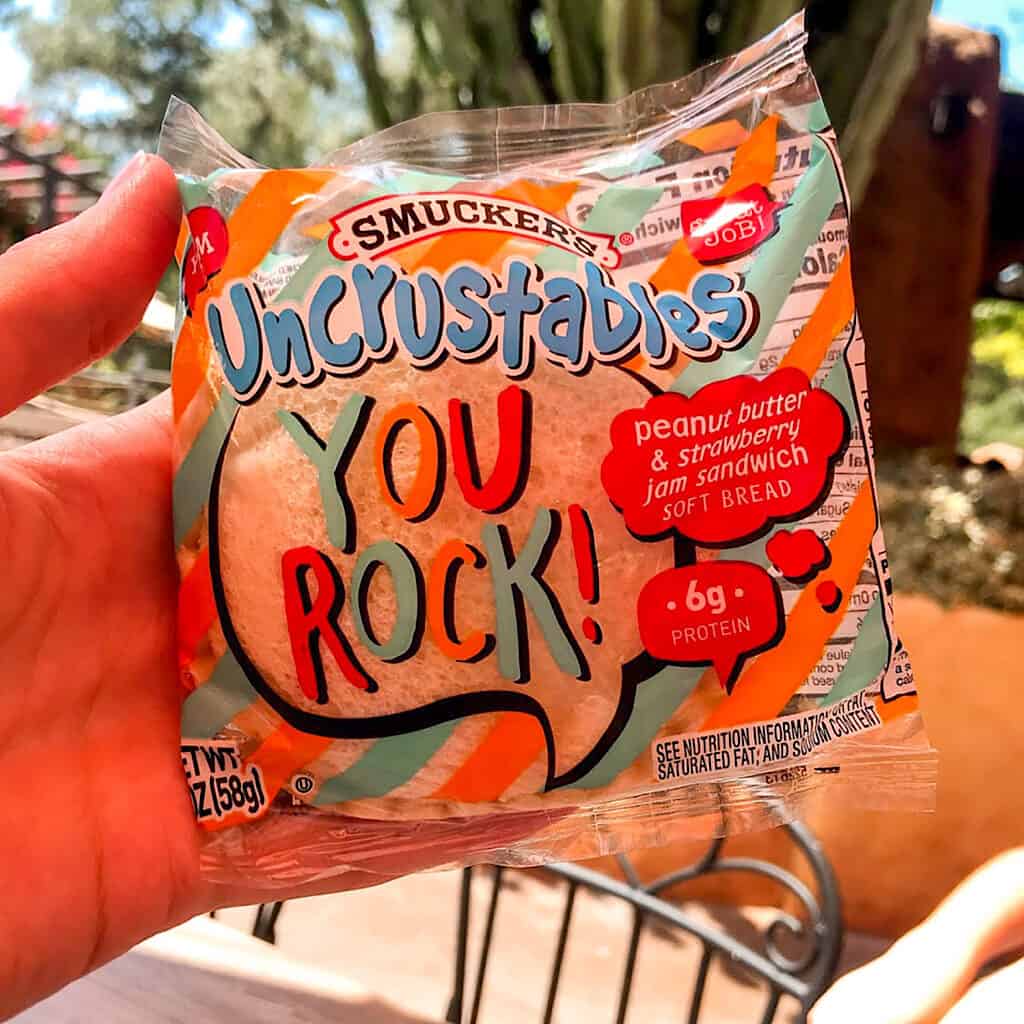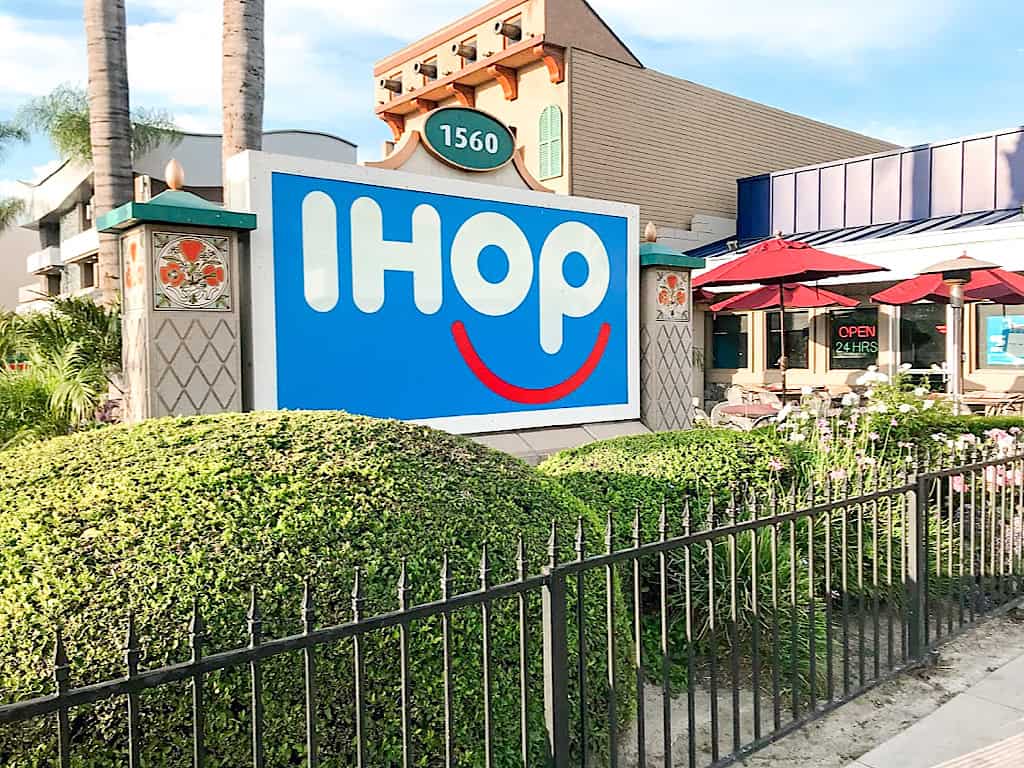 6. Disneyland Ticket Savings
There aren't a lot of Disneyland ticket savings available out there, but they can be found if you know where to look.
With tickets to Disneyland, the more days you go, the cheaper the tickets become, per day. That is something to consider when you're planning your vacation.
Park Hopper Ticket vs. 1-Park per Day Ticket
One way to save money is to decide whether or not you want to purchase a Park Hopper Ticket or a 1-Park Per Day Ticket. I have a complete post with tips for Park Hopping, but here is a quick rundown of how they work.
With a Park Hopper Ticket, you can go between both theme parks, Disneyland and Disney California Adventure, as many times as you want throughout the day after 11:00 AM.
You can save a little bit of money by choosing the 1-Park Per Day Ticket, but it depends on what your priorities are. For me, if I'm at Disneyland for 3 days or less, I will usually get the Park Hopper.
It's also nice because Disney California Adventure usually closes first, so you can head over to Disneyland for an hour or two to end your day.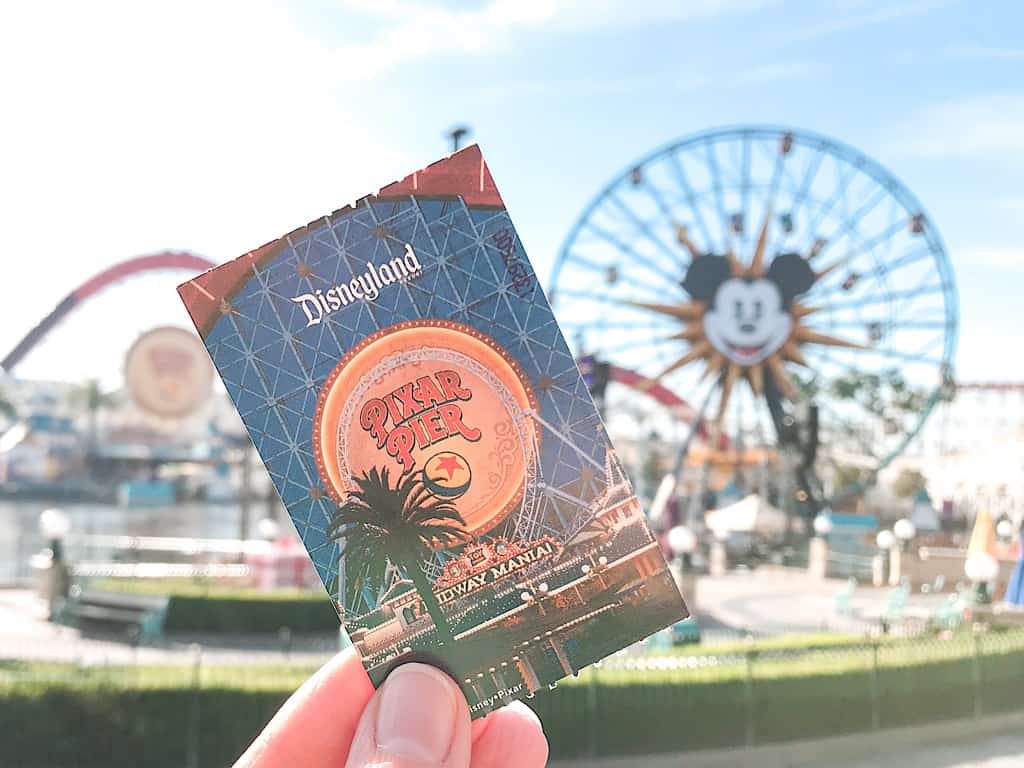 Purchase Multi-Day Tickets
One thing to know about purchasing Disneyland tickets is that when you purchase a multi-day ticket, the price per day will get cheaper the longer your ticket is.
One exception I have seen for this is if the days you choose to visit, all happen to be value days. In this case, a ticket for a 1-Day Value Day can be cheaper than buying a 2-day ticket. The only caveat to purchasing a 1-Day ticket, is that you need to know your exact dates you want to visit the parks.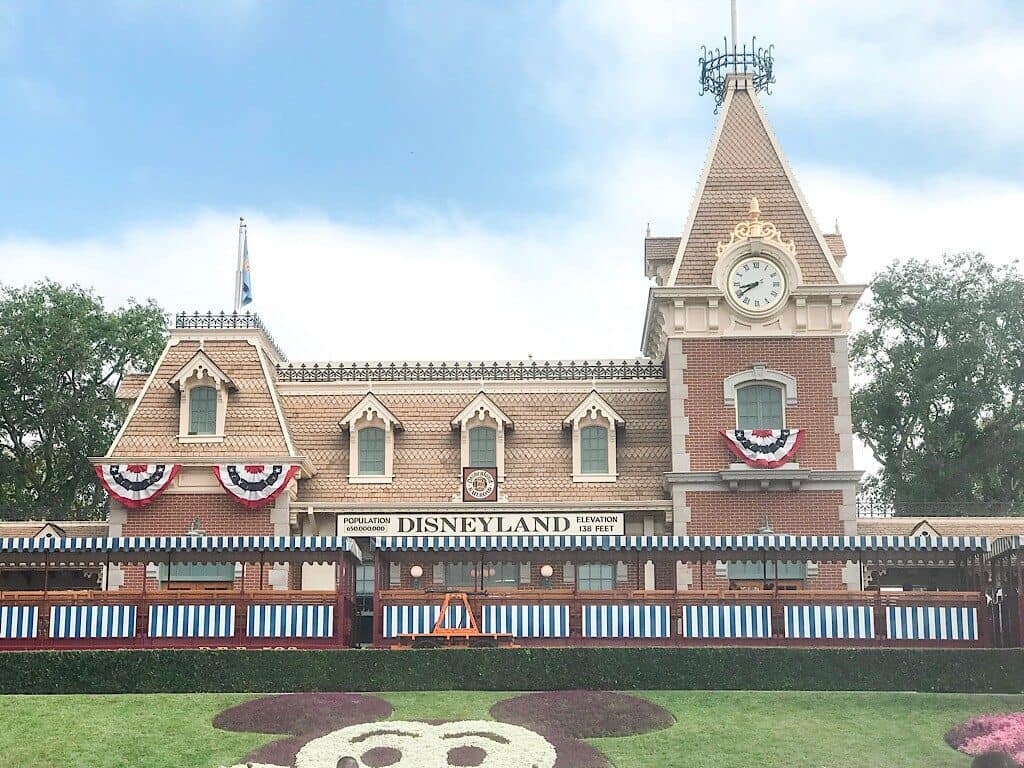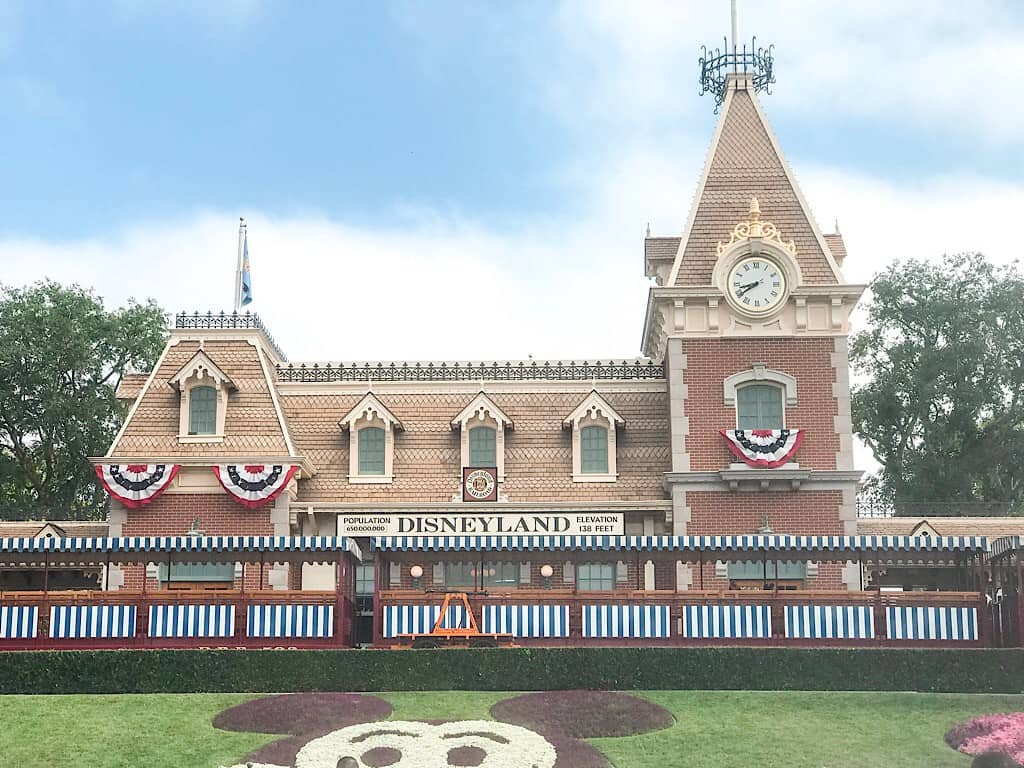 Bundle Tickets & Hotel
Regardless of which ticket type you and your family decide on, I have found that Get Away Today can always save you money and help you stay on your Disneyland budget. They always have special deals and sales available to their customers!
Booking your vacation in a package through them has always saved me money over trying to book everything separately myself.
If you do choose to plan your vacation with Get Away Today, you can use the coupon code: Clubhouse10 to save even more!
Follow me on Instagram so you'll always be informed then they are having a sale!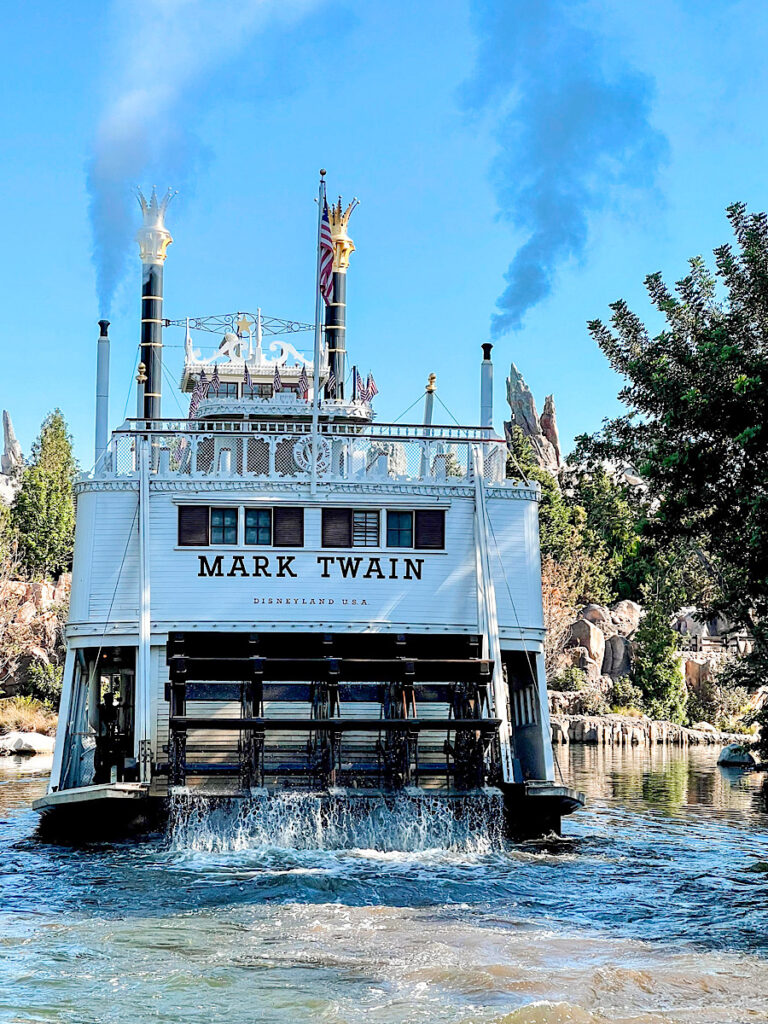 What is Disney Genie+?
Disney Genie is something that can be added to your Disneyland park ticket to enhance your experience.
With Genie+, you can reserve Lightning Lane passes for select attractions at both Disneyland and Disney California Adventure, right on your mobile phone through the Disneyland app.
You will also have unlimited downloads of Photopass photos taken of you at Disneyland, including ride attraction photos.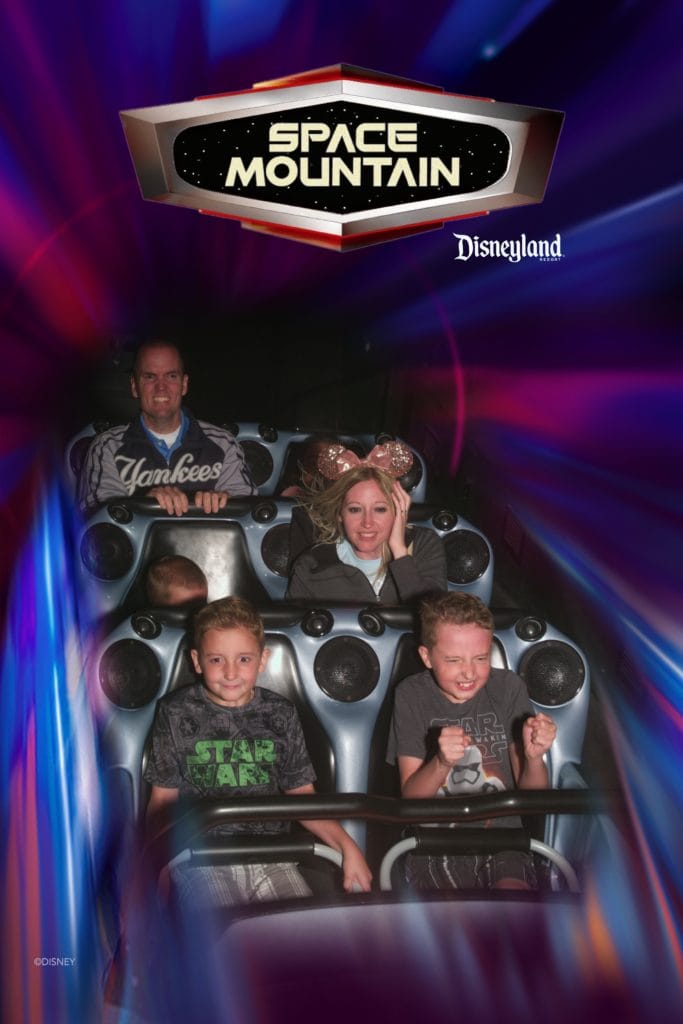 How much does Disney Genie+ cost?
Disney Genie+ will cost you $25-$30 per day, per person depending on demand for the day, but can be purchased ahead of time for a flat $25 per person per day. This extra cost can really add up if you are trying to stay within a budget.
You will have to determine if the benefits of Genie+ outweigh this cost to see if it is right for your family.
This is how I usually decide. If the parks are expected to be busy, I will usually purchase Genie+ at Disneyland.
If I plan to be there for 3 or more days, I will usually buy it for one day to make sure we get to go on all of the rides we want to.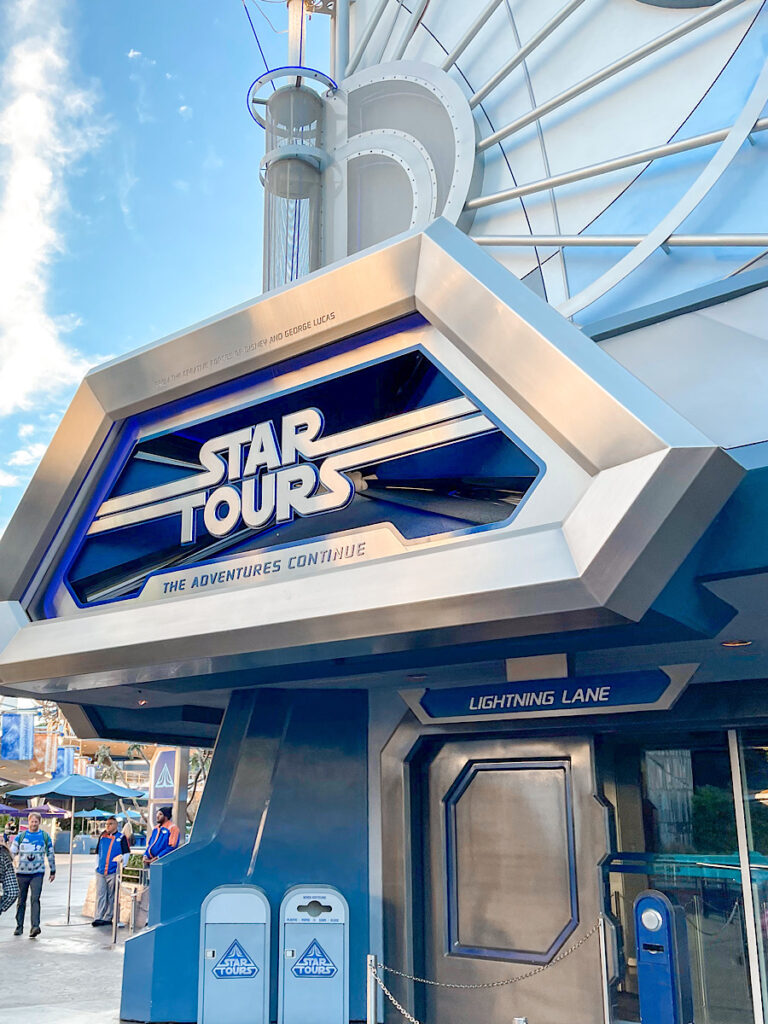 For all more information on Disney Genie, Genie+ and lightning lane, make sure to read this article, Disney Genie: Your Own Personal Assistant at the Parks!
Is Genie+ Worth the Money at Disneyland?
The answer to this question will be different for each individual family. For my family, it is totally worth the cost. Don't get me wrong, I long for the days when Fastpasses were included with your admission, but I don't think that will ever be coming back. Therefore, I usually just include the cost of Genie+ in my Disneyland budget.
If your goal is to ride all of the major rides or you have limited time in the parks, Genie+ is probably worth the cost.
If you will be in the parks for more than three days or are traveling with really young kids, it might not be worth it. You will probably be better off using a combination of the Rider Switch Service and Single Rider Lines.
7. Save on Souvenirs
Part of the fun of visiting Disneyland is being able to bring a little piece of the park home with you. Just ask my kids! Souvenir shopping can be fun, but the cost can get out of hand quickly.
I always give my kids a small budget that they can use to spend on a toy or souvenir. This method has another advantage as well because it teaches them money management skills! Win, win.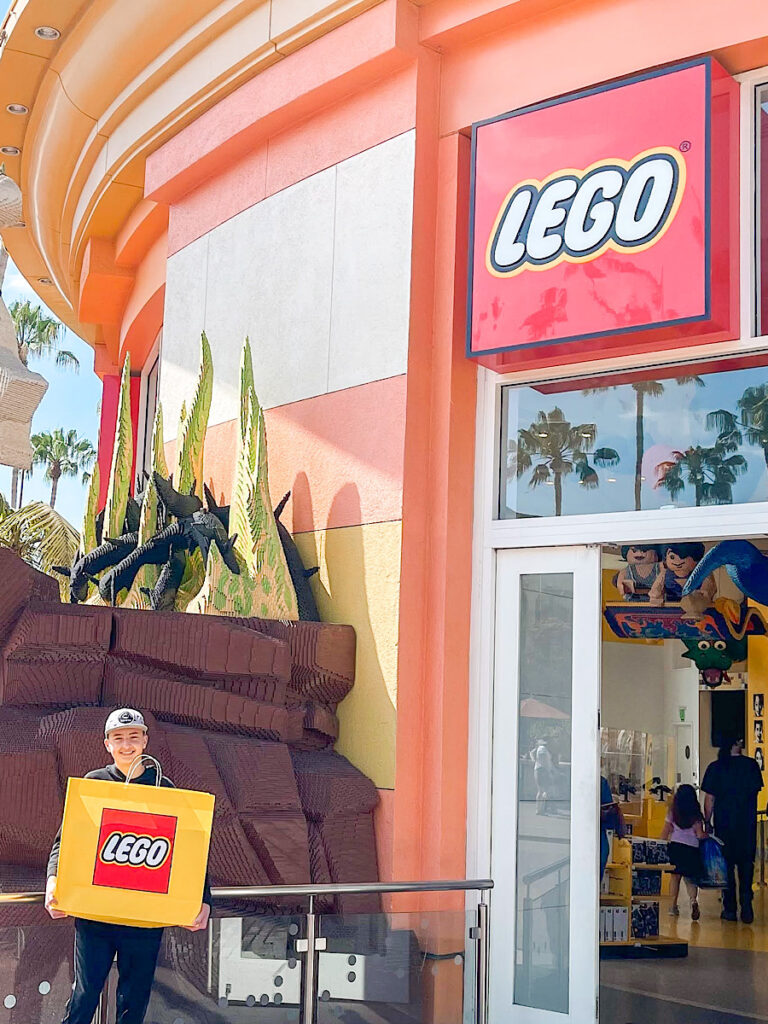 There are also many stores around Disneyland, like Target and Walmart, where you can buy discounted souvenirs.
You can buy a few small things ahead of time on Amazon or watch for sales at shopDisney.com.
Before any Disney vacation, I like to check out Jane.com for adorable and affordable Disney vacation t-shirts! I have found so many cute shirts for under $20! Just type "character" or "vacation" in the search box and it will pull up all of their Disney items.
The Jane deals change daily though, so make sure to check back often or follow me on Instagram to keep up on all of the amazing Disney-themed merchandise!
8. Use Disney Gift Cards
Disney gift cards can often be purchased for less than what they are worth. Target has a credit or debit card that gives you 5% back on purchases and includes the purchase of Disney gift cards. Doing this gives you an automatic 5% discount.
I have also seen Disney gift cards go on sale at Sams Club and Costco, so keep your eyes open when shopping at these stores.
Disney gift cards can be used toward the cost of tickets, food in the parks, and souvenirs.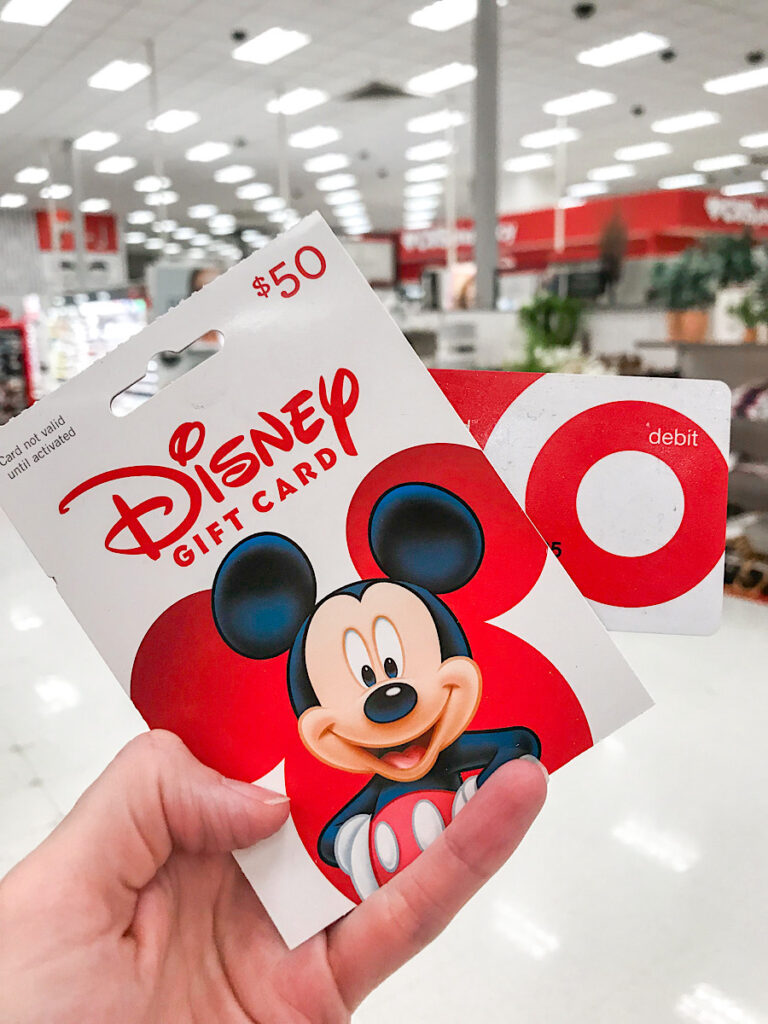 9. Other Disneyland Savings
If I'm traveling to Southern California for a Disney trip, I usually like to combine the trip with a visit to San Diego.
One of the cool things about traveling south to San Diego in October, is that kids can get into many attractions for free!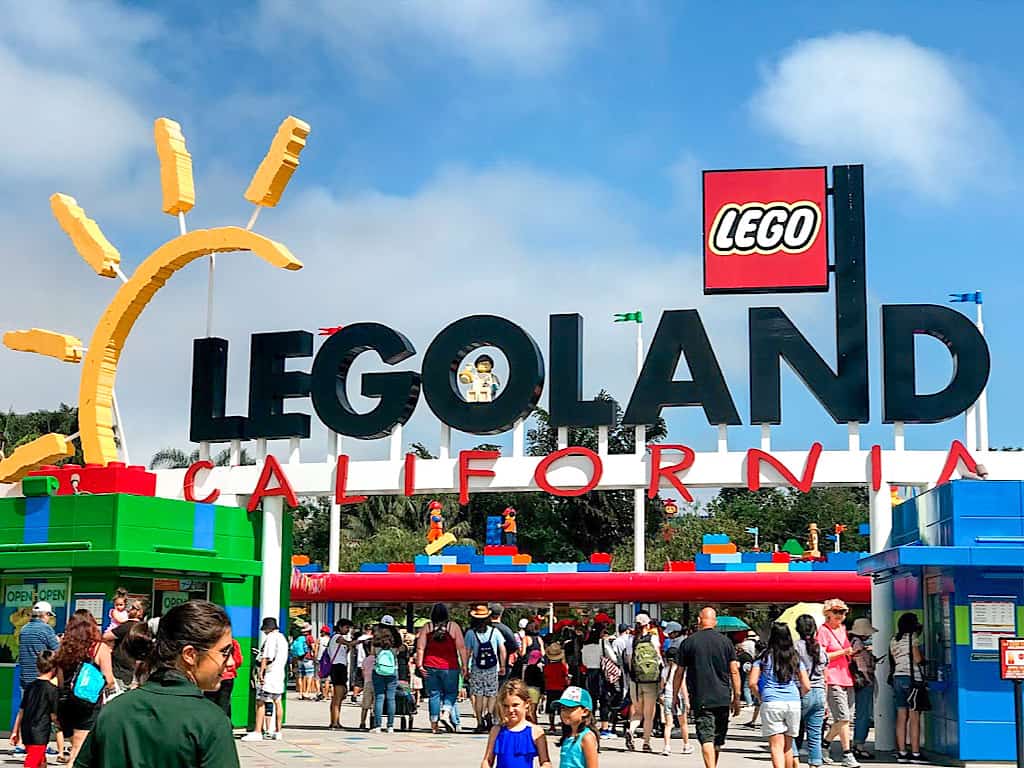 My family is going to take advantage of this in the fall! Kids get in free to places like the San Diego Zoo, Legoland, the U.S.S. Midway, Sea World and so much more!
Just something to keep in mind if you want to add some more fun to your Disneyland vacation while sticking to your budget.
Final Thoughts
I hope that you can use some of these tips to help you stick go to Disneyland on a budget. Don't forget to book your trip as far in advance as possible and take advantage of all the discounts available.
Planning ahead is the best way to budget for a Disney vacation. Happy Budgeting!
Pin for Later: