If you're thinking about going to Disneyland in March, you're in the right place! Find out all about the weather in March, crowd sizes, and what to wear to the parks! You'll also find out where to get a great deal on Disneyland tickets, how to make reservations and what are the best days to visit Disneyland.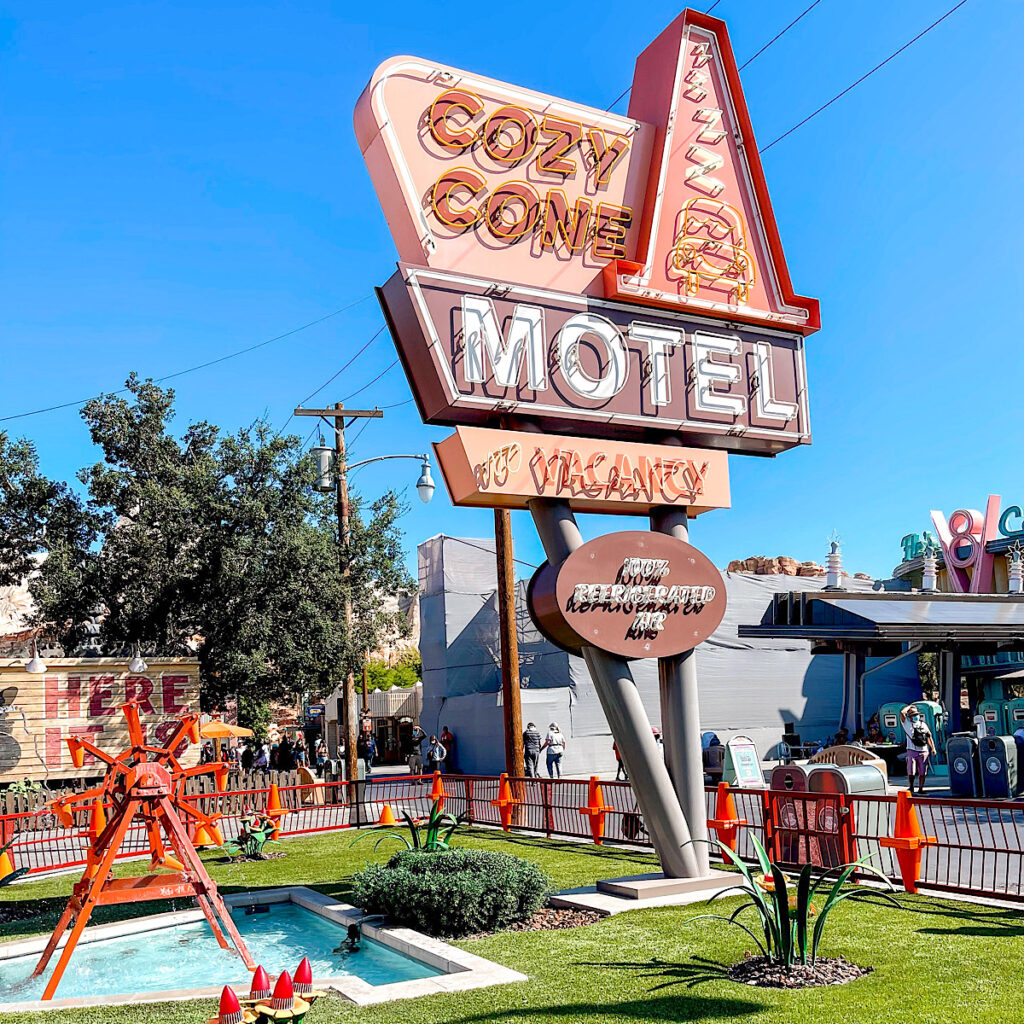 This post may contain affiliate links. When you click on these links, I get a small percentage back at no cost to you! For more information see my disclosure policy.
Disneyland in March
The Disneyland Resort is a great place to visit during any time of year, but it's even more amazing in the Spring! From early March through May, you'll find there are plenty of things going on at this resort.
Below you will find all of the things you should consider when planning your Disneyland vacation in March. If you're thinking about Disneyland in April, check out my April tips and tricks here!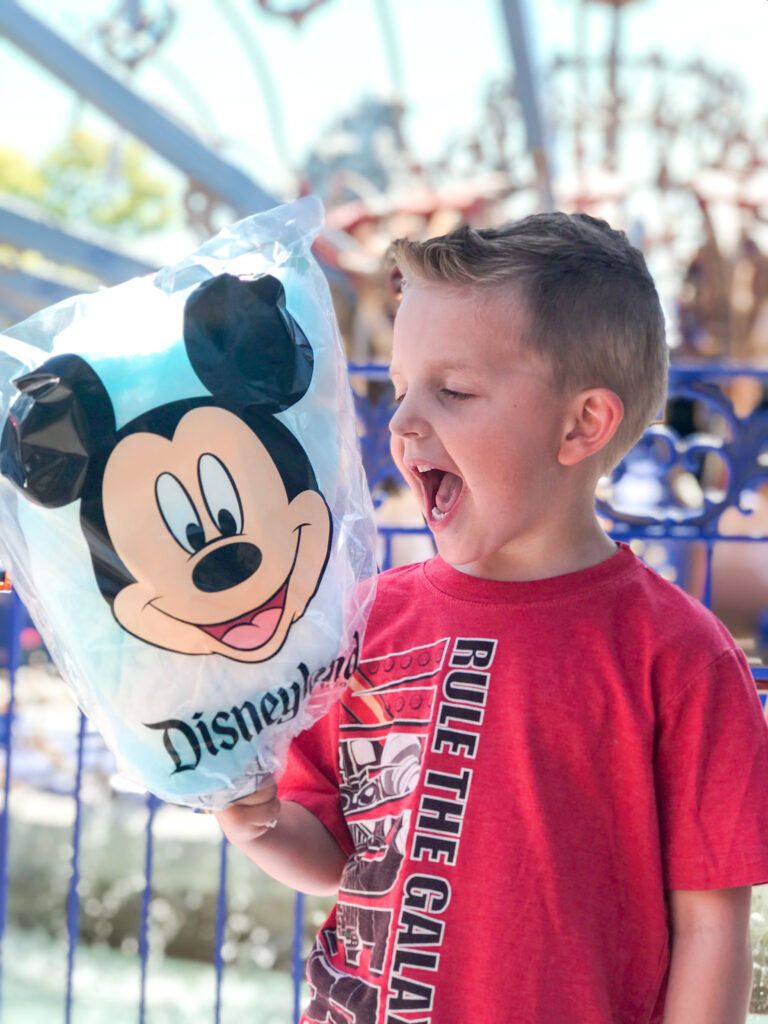 How to Get Discount Disneyland Tickets and Hotel Rooms
A Disneyland vacation is going to be expensive no matter how you do it. But, the great news is, you can save a few dollars on Disneyland tickets when you buy them through my travel partner, Get Away Today.
Get Away Today is one of the only Disney-authorized ticket seller and their prices are almost always cheaper than buying directly from the Disneyland website.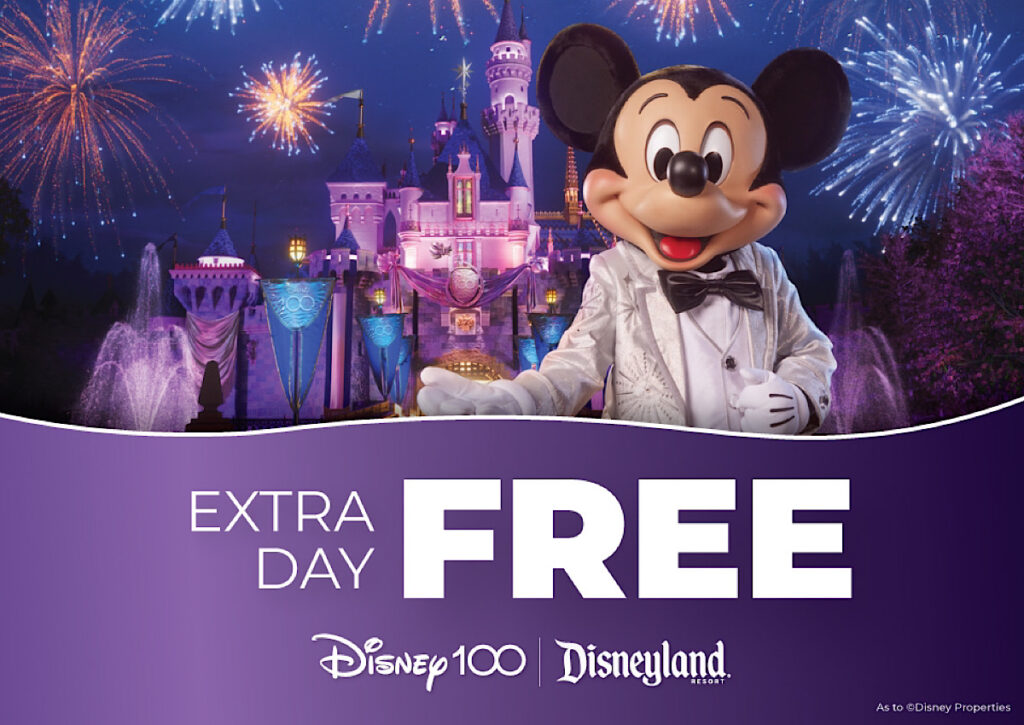 To celebrate Disney100, you can get an EXTRA DAY FREE when you purchase tickets from Get Away Today. Combine this deal with a hotel stay and use code: Clubhouse10 to save even more!
Another perk of buying discount Disneyland tickets through www.getawaytoday.com is that you can pay for them over time with their Layaway Plan and even get a refund if your plans change with their Peace of Mind Plan.
If you purchase your tickets in a package with a 2-night or longer hotel stay, you can save even more with my exclusive Get Away Today promo code: Clubhouse10.
If you're wondering what hotels I recommend, check out my reviews of Disneyland Area Hotels here and also Eight Amazing Hotels within Walking Distance of Disneyland here!


Is Disneyland Crowded in March?
March, overall, is a moderately crowded month at the Disneyland resort. Usually, the beginning of the month is slower than the end of the month.
This is due to many schools in the western United States having Spring Break at different times throughout March.
Despite the heavier crowds, with a little planning, you can still have an amazing time at the Happiest Place on Earth in March!
How to Beat the Disneyland Crowds in March
Crowds at Disneyland have been steadily increasing lately. This trend will likely continue, which makes it even more important to be prepared for these crowds.
Here are a few ways to stay ahead of the crowds and minimize your time waiting in line.
Make Park Reservations
Park reservations are currently required to be able to enter Disneyland Park or Disney California Adventure Park. Gone are the days when you purchase your tickets and just show up.
Make sure you check reservation availability for your desired days BEFORE buying your tickets. If you purchase them directly from Disney, you will choose a date at that time and your park reservations will be booked at purchase.
If you buy your tickets from Get Away Today, your tickets will be emailed to you immediately after purchase and you can enter them into the Disneyland app to make your reservations. This is what I do every time!
To see if you already have reservations, open the Disneyland app and check your "Future Plans". The reservations will be shown there.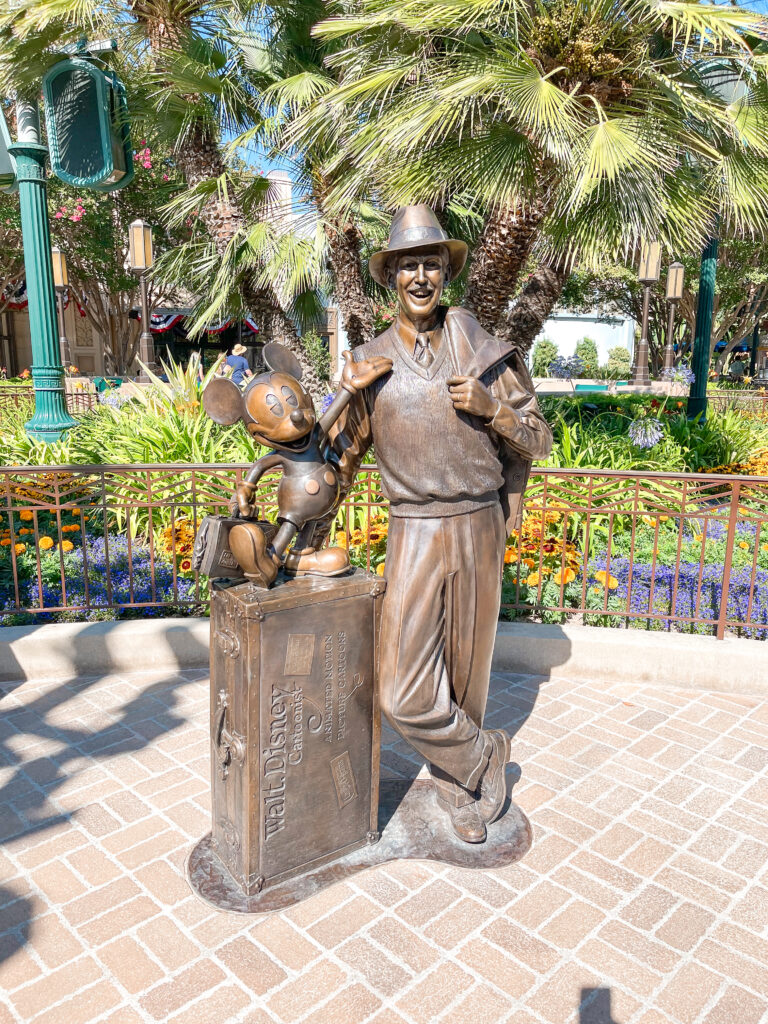 Purchase Genie+
Although I HATE that a service that used to be included (FASTPASS) is now an extra charge, I still highly recommend purchasing Disney Genie+.
Genie+ allows you to make reservations for certain rides throughout the day, allowing you to skip waiting in the standby lines.
If you decide to use Genie+, I recommend purchasing it with your tickets to save money. If purchased ahead of time, it will cost $25 per person per day. The price can fluctuate, depending on the day, if purchased at the gate.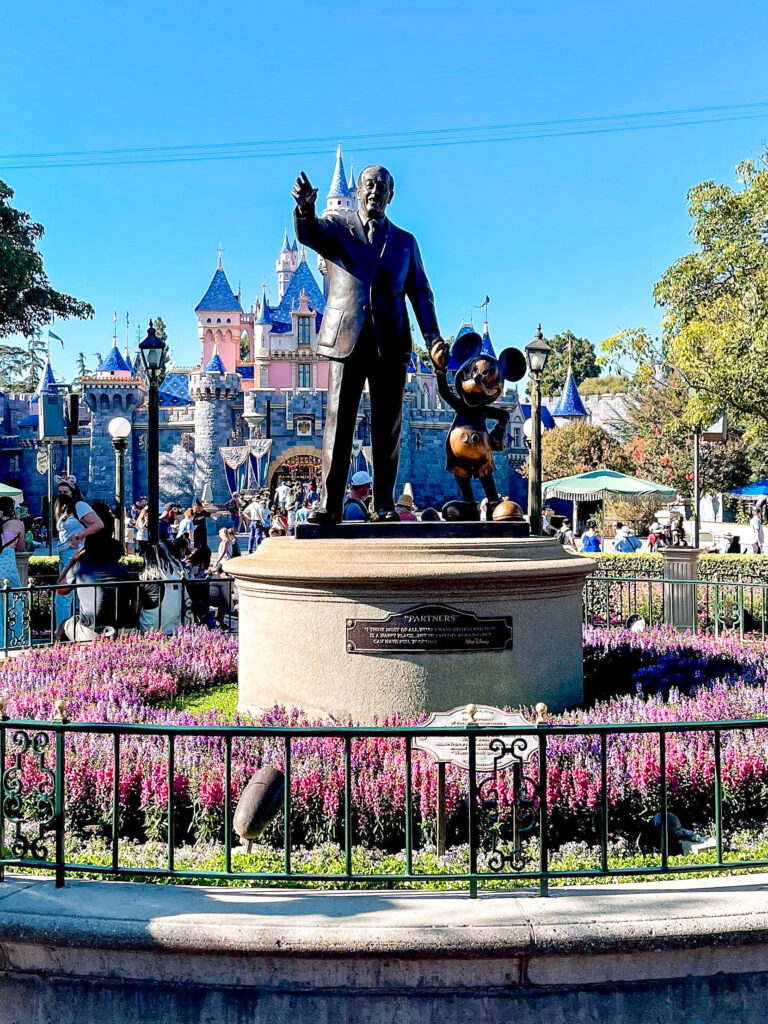 Rope Drop
Another strategy to beat Disneyland crowds is to "Rope Drop". This is Disney lingo that means getting to the parks about 30 minutes before opening and waiting by the rope at the end of Main Street USA until the rope drops and guests can begin their day.
This strategy allows you to ride attractions in with minimal wait before crowds begin to increase around 11:00 am.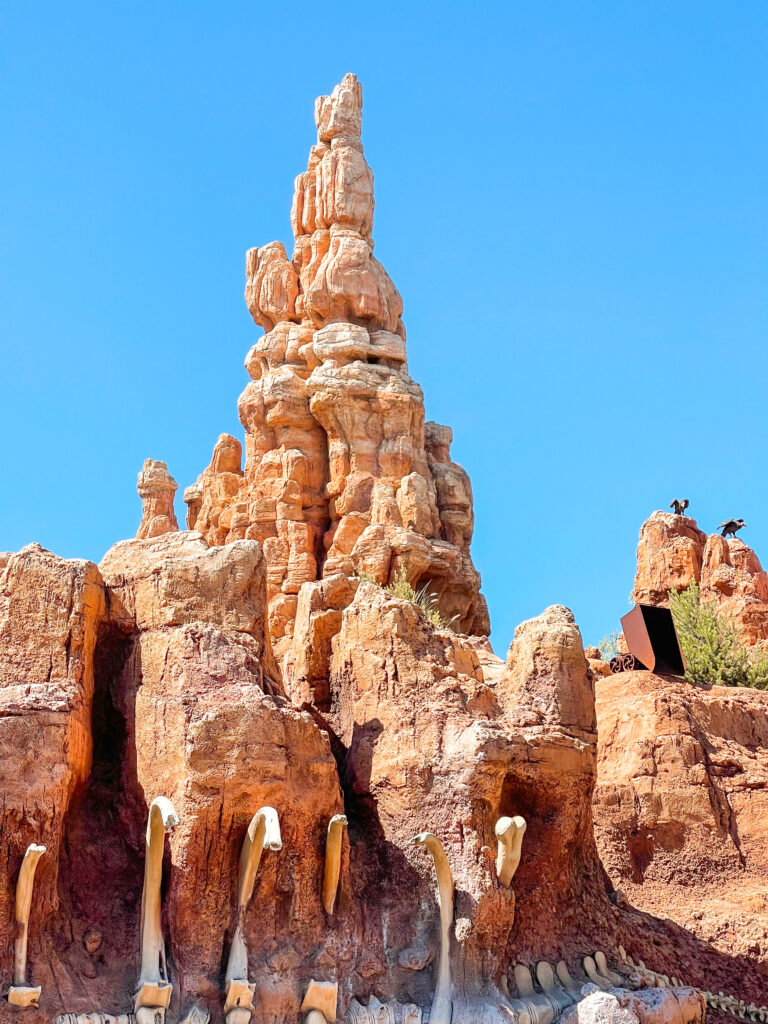 Early Entry
Guests staying at one of the Disneyland Resort hotels (Disneyland Hotel, Paradise Pier Hotel, and Disney's Grand Californian) can enter the parks 30 minutes before opening.
Using this perk can knock out many rides first thing in the morning that will usually have longer wait times later in the day. Check out my review of the Disneyland Hotel here.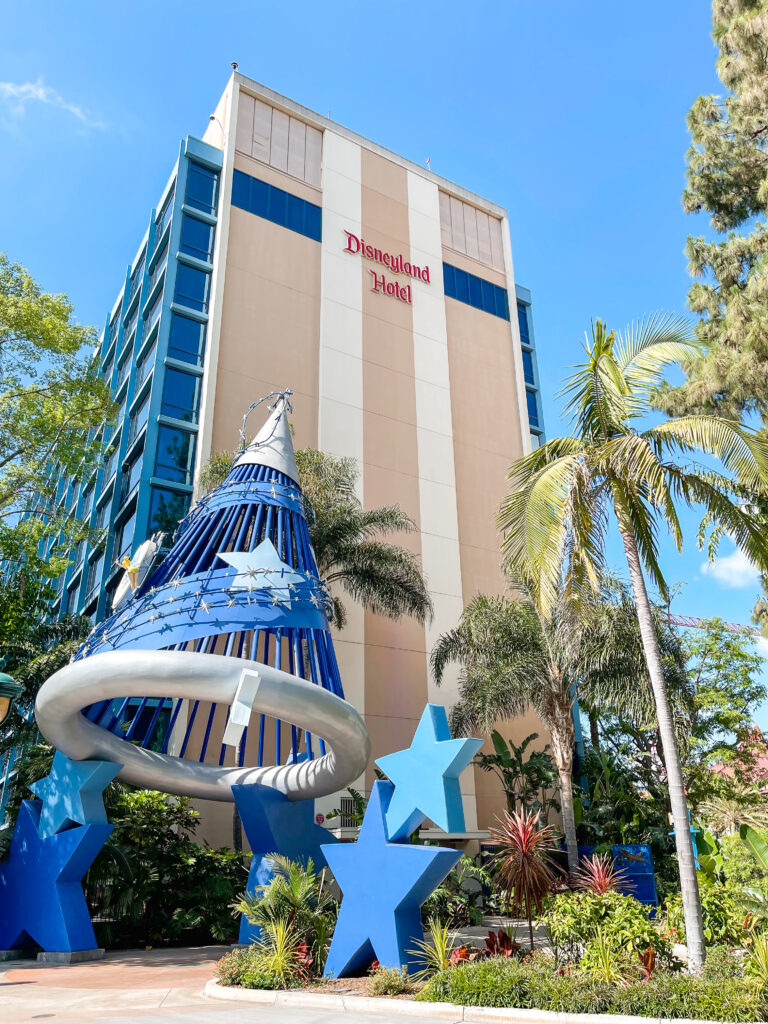 What is the weather like at Disneyland in March?
In March the high temperatures are generally in the low to mid 70s.
The low temperatures range from the upper 40s to low 50s in the mornings and evenings.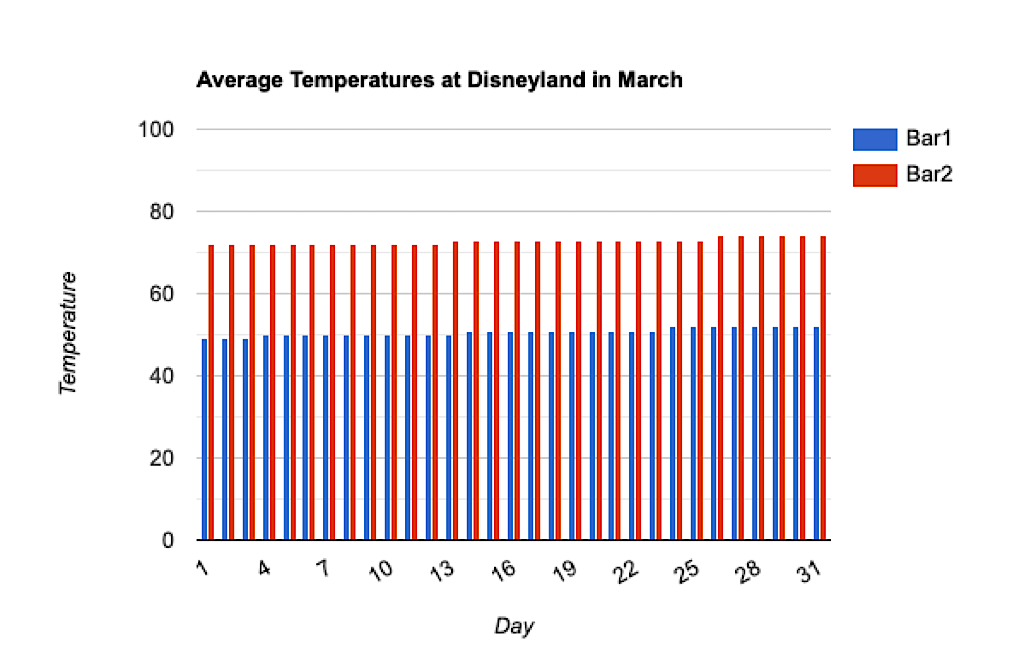 The March forecast for Anaheim calls for a mostly sunny days with a few partly cloudy days, but things can change.
Make sure you check the current weather forecast here before you pack, so you'll know what to expect.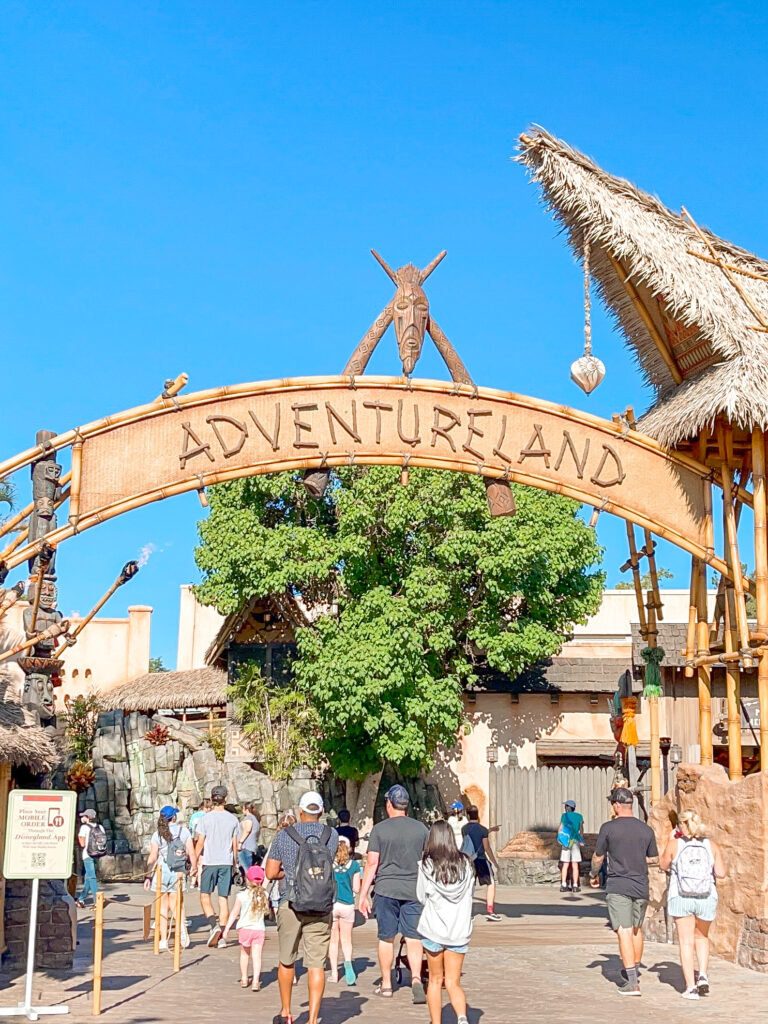 What to Pack for Disneyland in March
If you're going to Disneyland in March, it's important to know what to pack ahead of time, so you won't have to buy items that could have easily been brought from home.


Below are a few items you will want to pack for a Disneyland vacation in March. You can check out my full Disney packing list here.
You'll also want to check out how Amazon can save you money at Disney, my list of items to take in your park backpack, and how to order groceries for your Disneyland area hotel.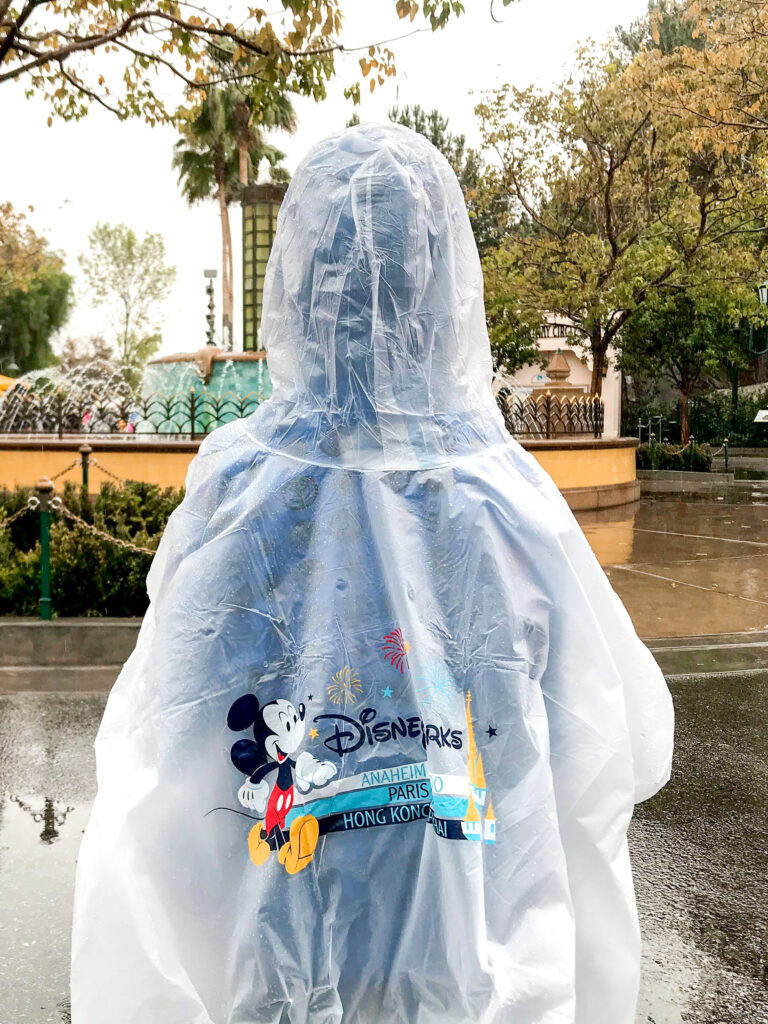 Pack an Umbrella, Poncho, & Stroller Protection
Although the weather forecast for Disneyland in March currently doesn't call for much rain, we all know that the weather is unpredictable.
Be prepared with a small travel umbrella or a poncho. A poncho can also come in handy to wear on rides like Splash Mountain or Grizzly River Run to keep your clothes dry.
You'll also need to think about keeping your stroller dry if you have one. For some strollers you can buy covers that are specifically made for them, but those can be expensive.
I like to buy a shower curtain liner from Dollar Tree and use cloths pins to hold in place over the stroller. It costs $2.00 and works like a champ!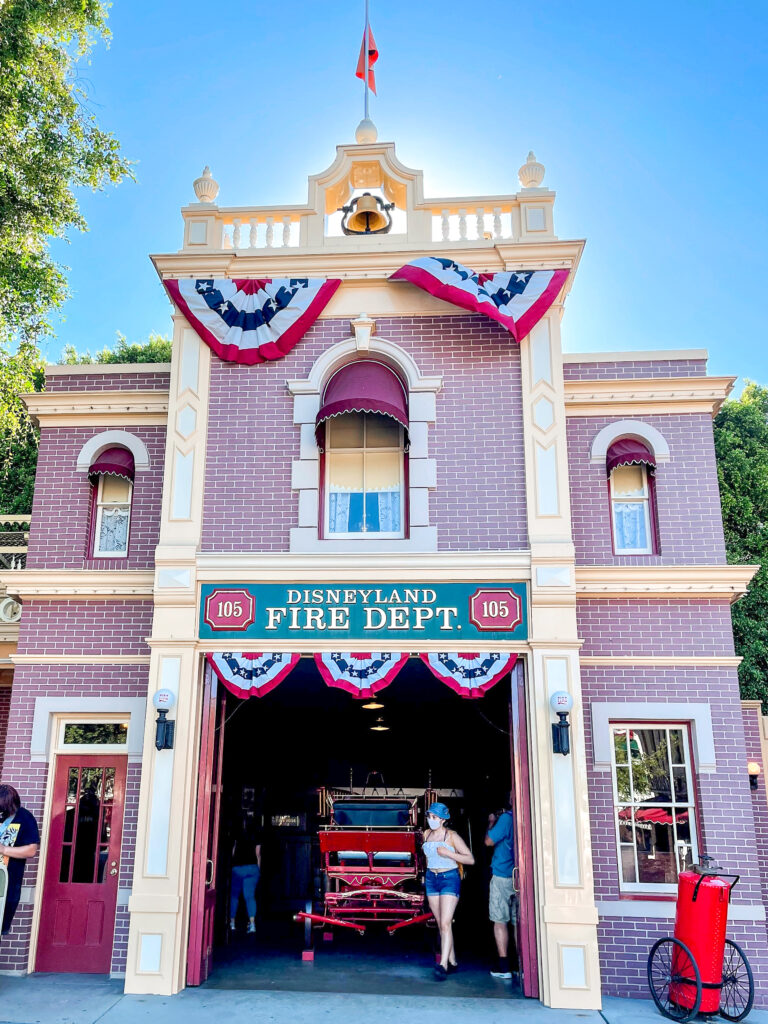 Pack Sun Protection
The California sun can be brutal, even in the early Spring months. Make sure that you are ready for the UV rays by packing some sunblock and a hat.
Also, make sure your kids are protected too. Nothing ruins a magical vacation like a sunburn!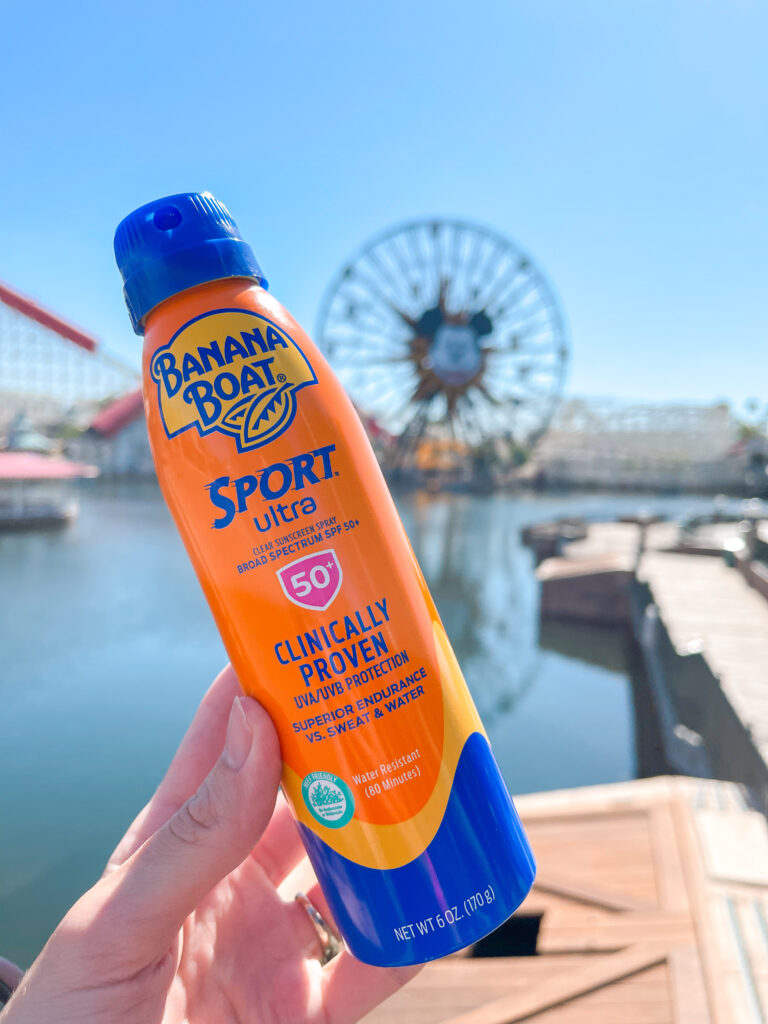 What to Wear at Disneyland in March
Deciding what to wear at Disneyland in March can be very subjective. It will most likely be chilly in the morning and evenings, but during the day it can get pretty warm.
In March, I like to wear lightweight pants, like joggers or leggings, with a cute Disney t-shirt and carry a light jacket or sweatshirt to wear when the sun goes down.
A sweatshirt can be worn around your waist or kept in a backpack during the day. There are also lockers at both parks where these items can be stored.
Where to Get Cute Disney Apparel
I am a big fan of wearing, and dressing my family in, cute Disney shirts. Before our trips, I like to find check out Jane.com, Amazon, shopDisney, Target, and Walmart to find shirts for myself, my husband, and my kids.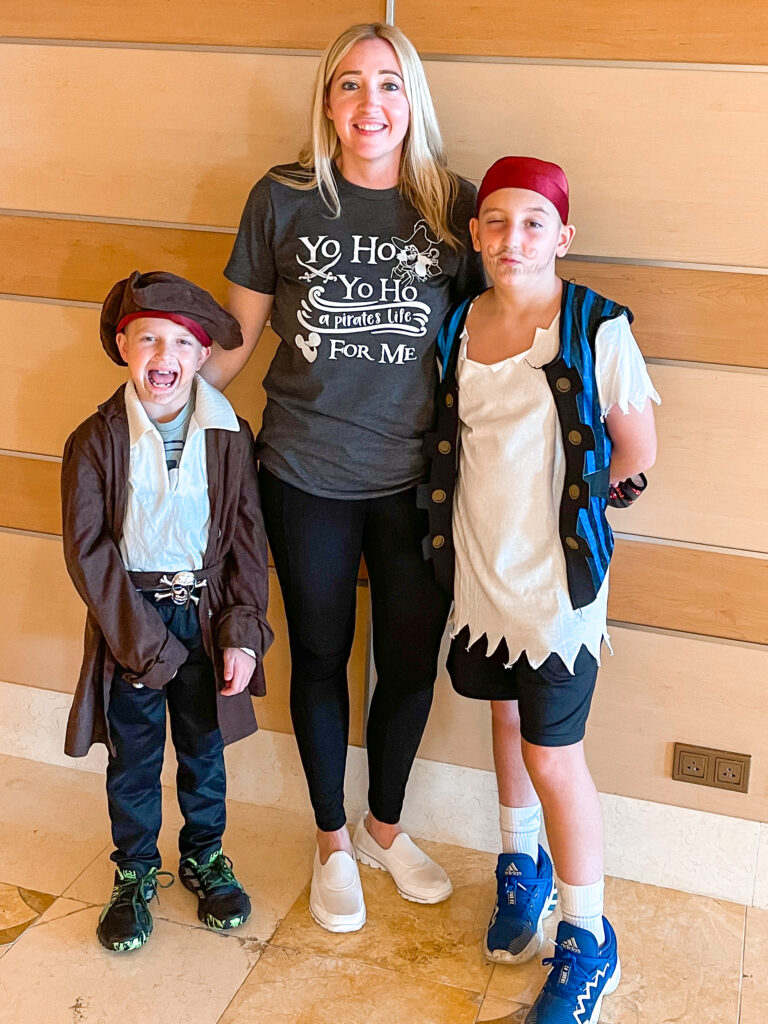 For more information on buying from Jane, check out my article about where I get my cute Disney t-shirts here!
Disneyland Hours in March
Here are the projected Disneyland Park and Disney California Adventure Park hours for March.
As always, these hours are subject to change so check Disneyland's website for current information.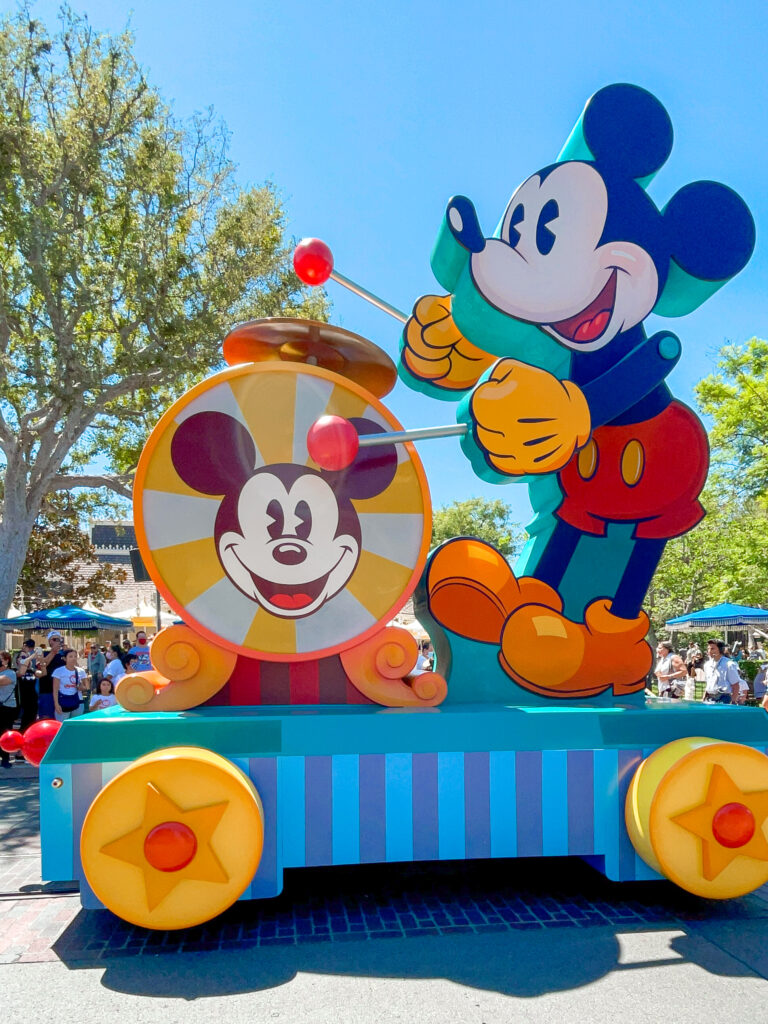 Disneyland Park
Opens at 8:00 am
Park Hopping at 2:00 pm
Closes at 10:00 pm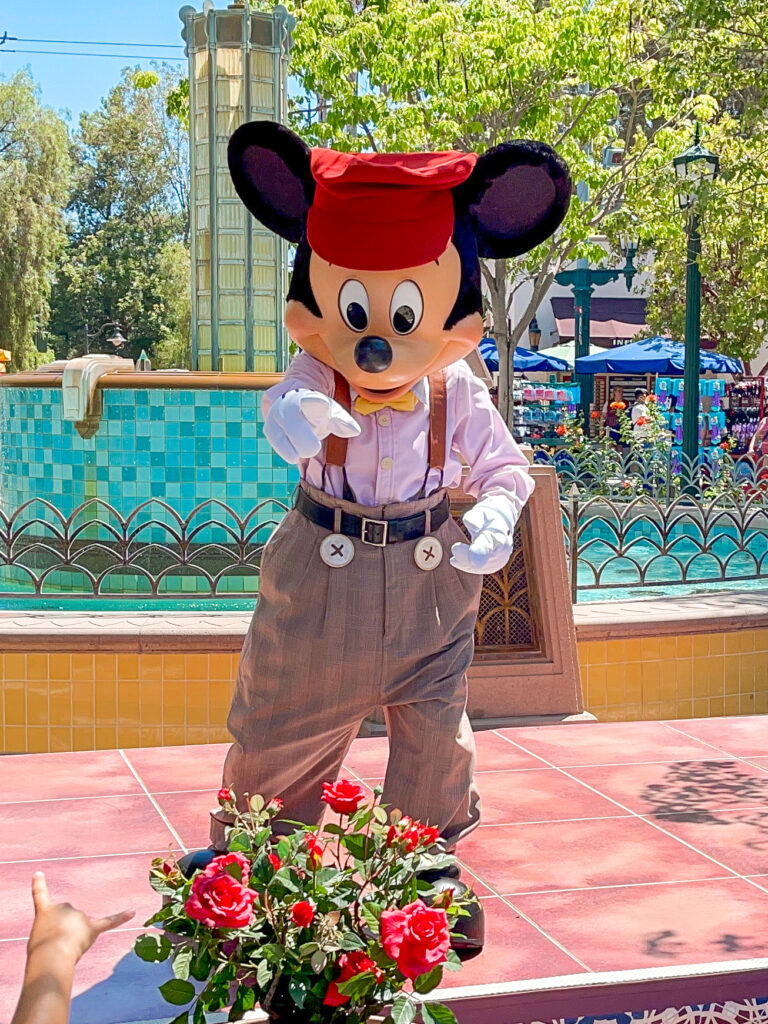 Disney California Adventure Park
Opens at 8:00 am
Park Hopping at 2:00 pm
Closes at 8:00 pm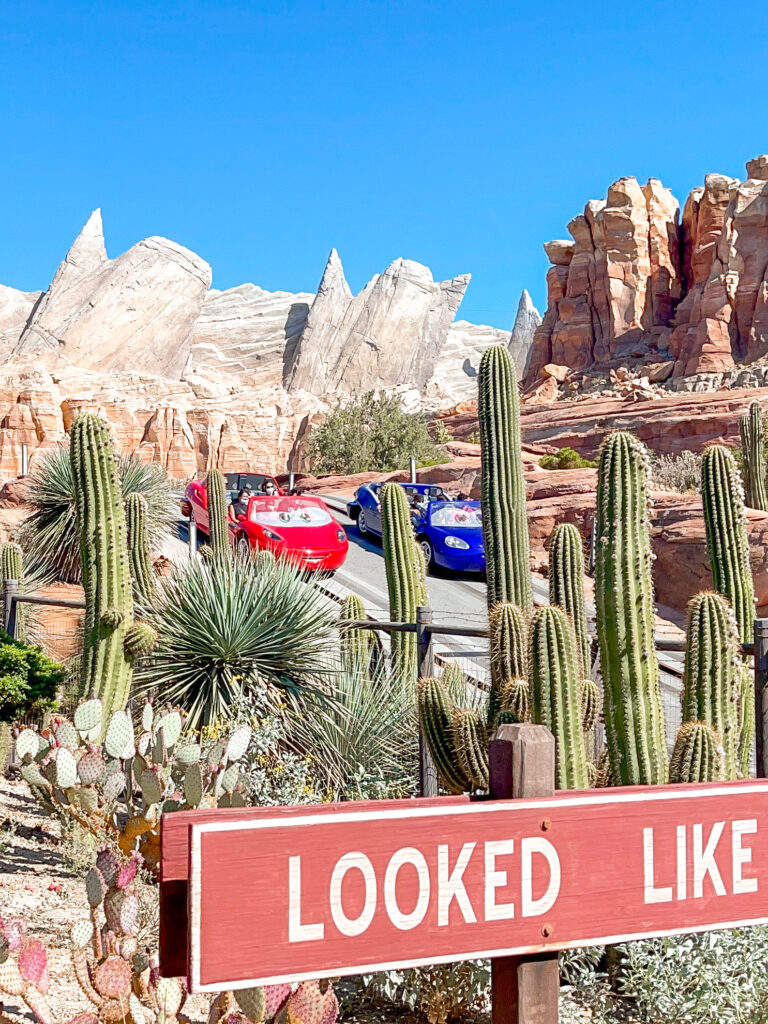 Disneyland Ride Closures in March
The downside of visiting Disneyland during one of the slower months is that there are generally more ride closures than at other times of the year.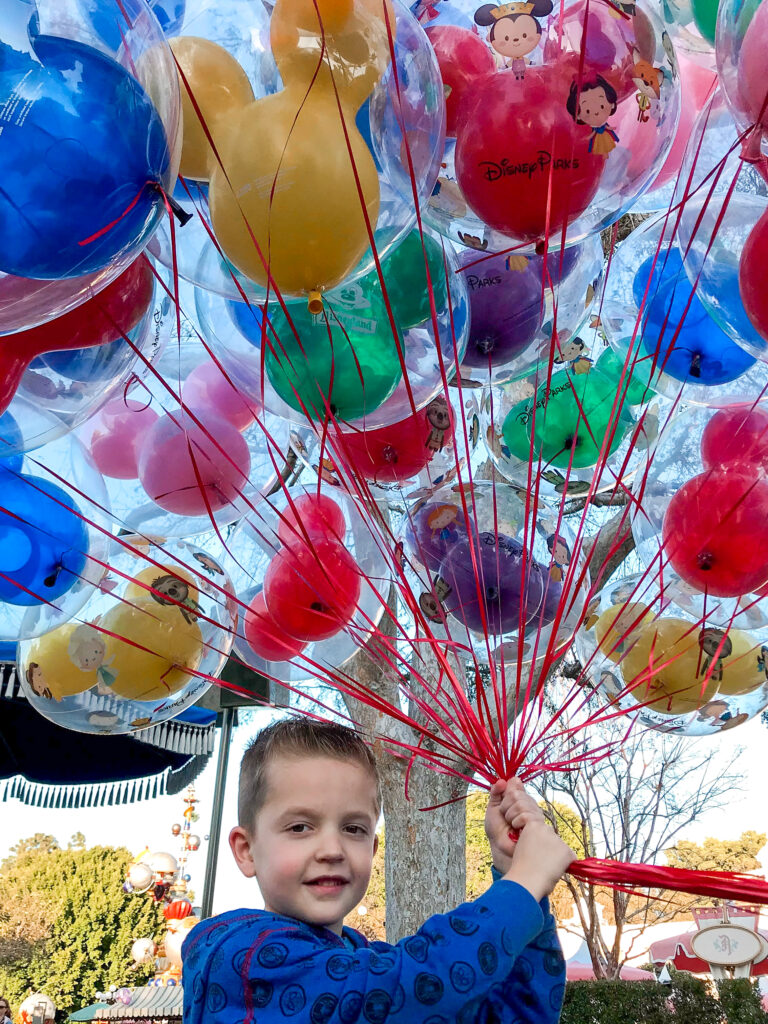 Because of this, it's important to stay up to date with ride closures by checking Disneyland's website.
Disneyland seems to update its list one to two months ahead of time, so check back in January or February.
Final Thoughts
Disneyland in March can be so much fun, especially if you know what to expect and can plan ahead. Make sure to pack the necessary items, check park hours and ride closures, and most importantly have fun!
Want even more Disneyland planning tips? Check out my website here for all things Disney. Happy planning!
More Disneyland Tips: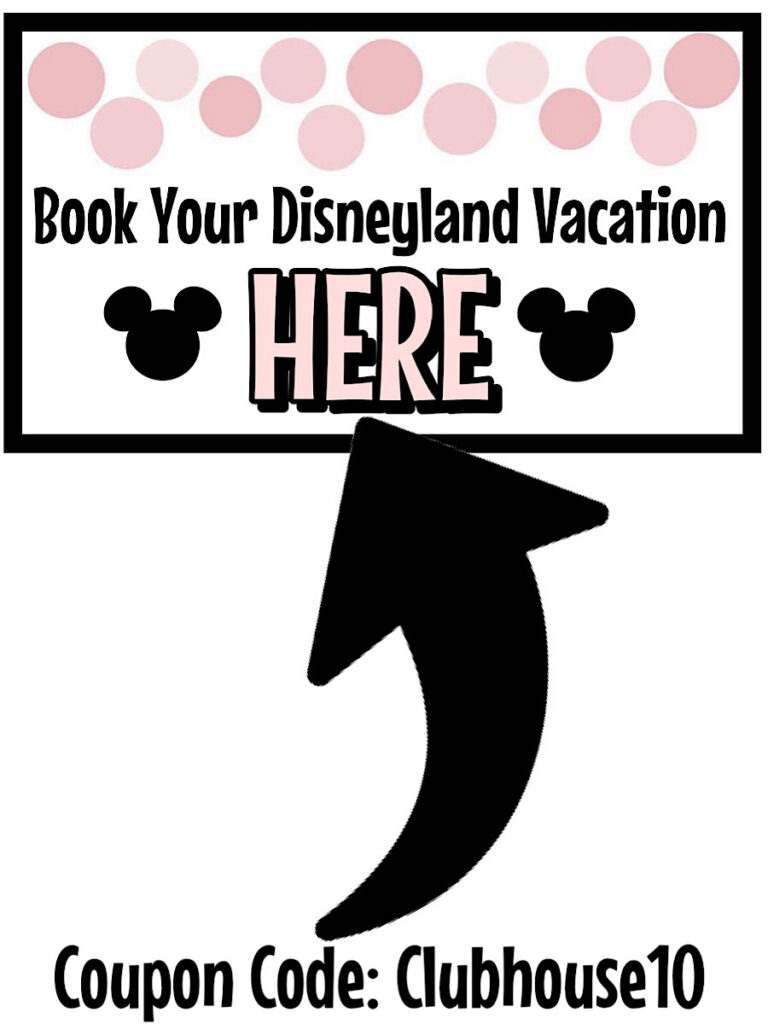 Pin for later: