September is a great time to visit Disneyland. The crowds are smaller, the kids are back in school and it's still warm enough for shorts! But with all these advantages come some challenges that you may not anticipate. So here are my top tips for Disneyland in September!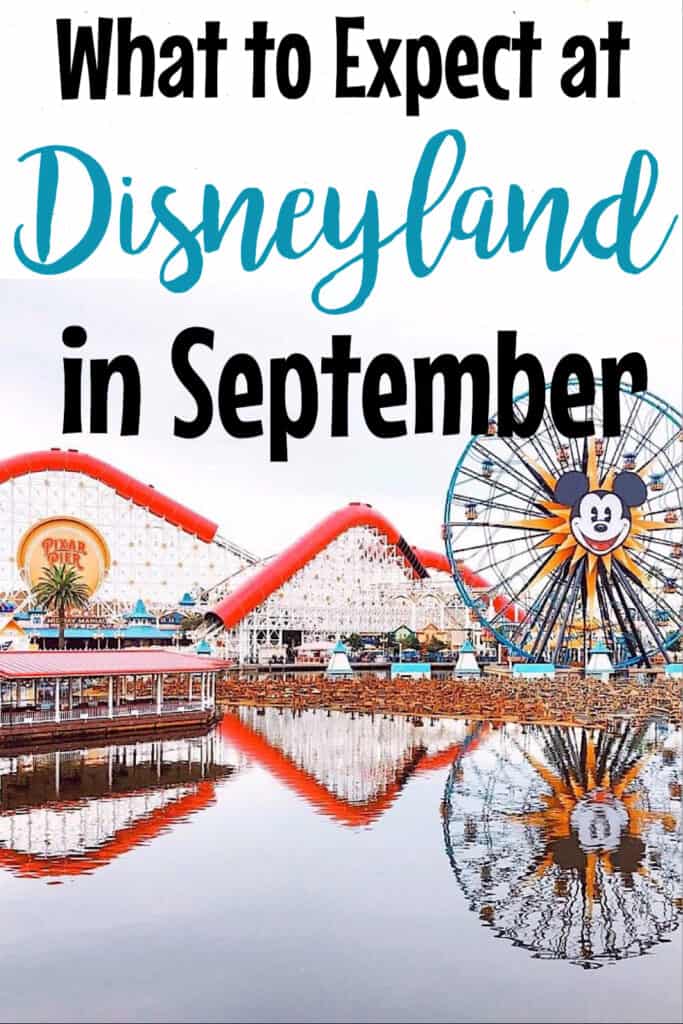 This post may contain affiliate links. When you click on these links, I get a small percentage back at no cost to you! For more information see my disclosure policy.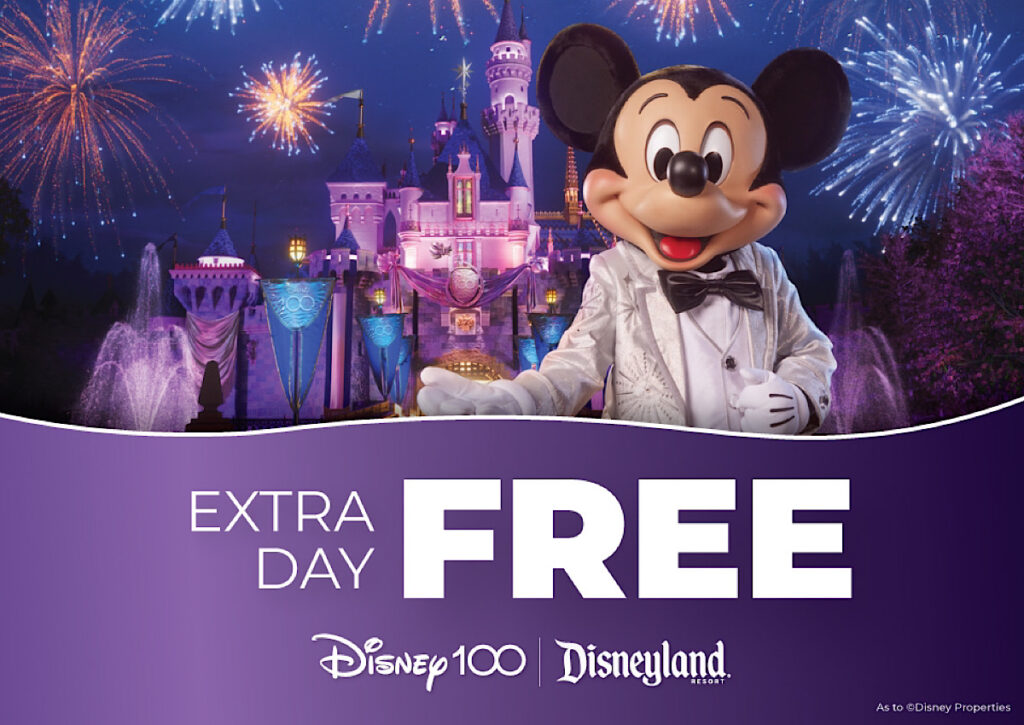 To celebrate Disney100, you can get an EXTRA DAY FREE when you purchase tickets from Get Away Today. Combine this deal with a hotel stay and use code: Clubhouse10 to save even more!
Tips for Disneyland in September At a Glance
Disneyland in September brings a calm, autumn charm while the park is transformed for Halloween time. With children back in school, you can comfortably navigate through the park, relishing in enjoying shorter lines and the still-summery weather.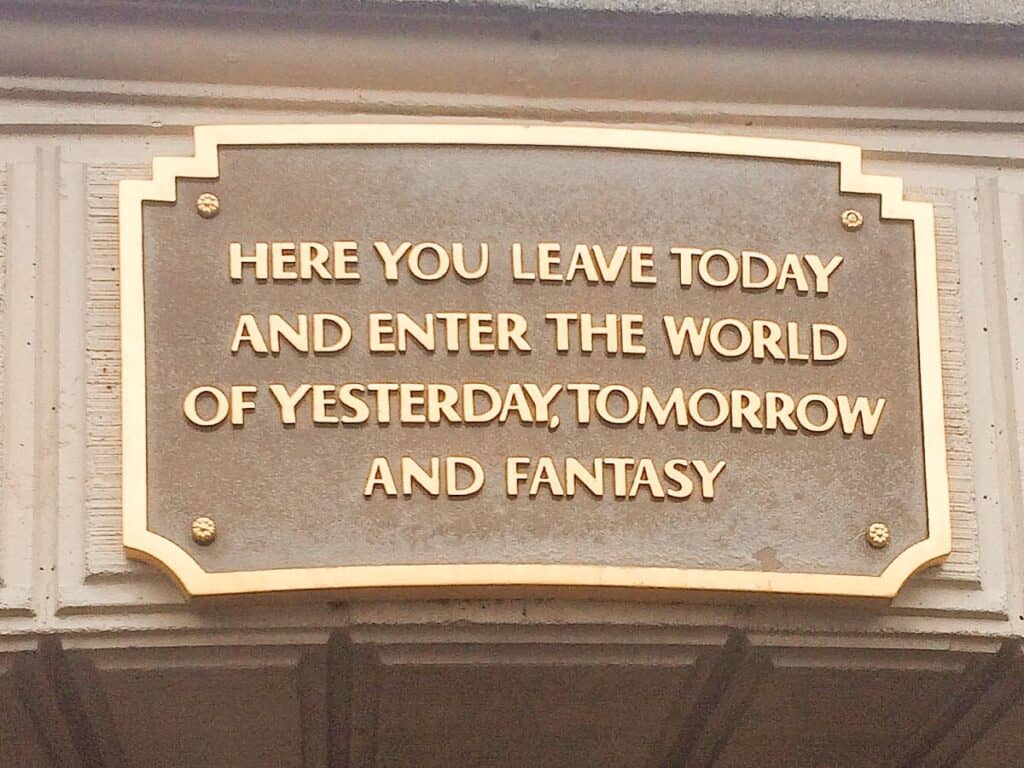 However, this idyllic image of a September Disneyland visit has its own set of potential challenges that can catch you off guard if you're not prepared. But fear not, I've compiled an essential guide, brimming with top-notch tips to ensure you make the most out of your Disneyland trip this September.
Read more about what to expect with Disney Genie and Disney Genie+ here.
You'll also want to read my park hopper tips so you'll know what type of ticket to purchase.
Get Discount Disneyland Tickets
My travel partner, Get Away Today, offers park tickets that are always a few dollars less than what you can purchase directly from Disney. I have been buying my tickets for them for many years and their customer service can't be beat! You can check ticket prices here.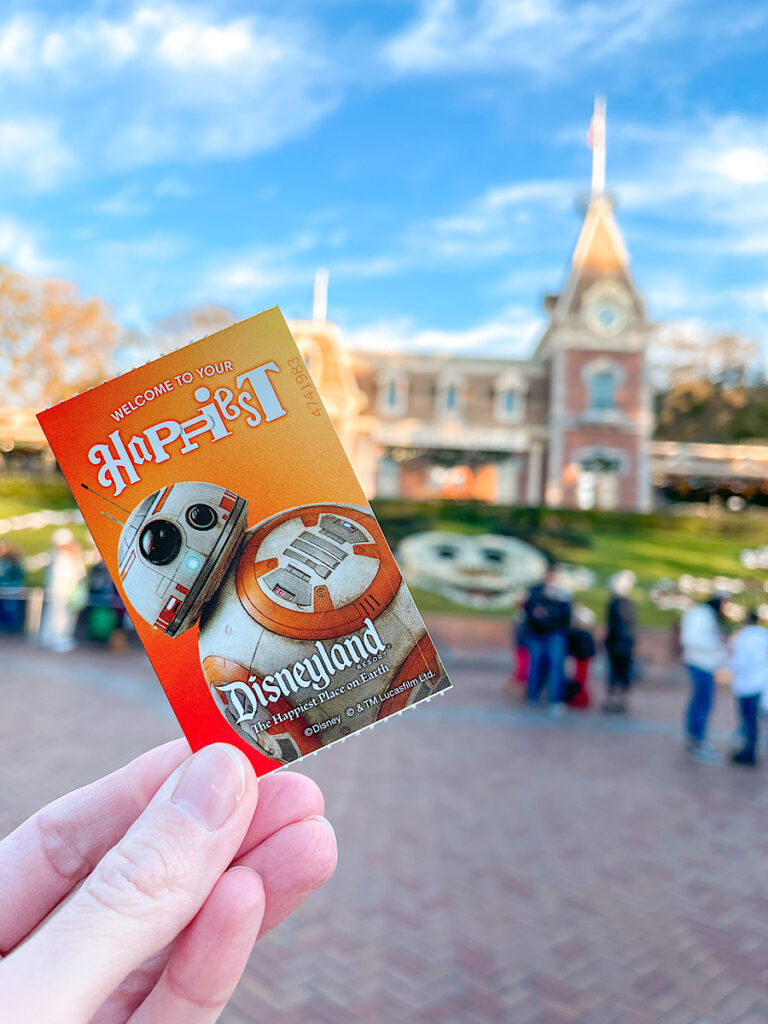 You can save even more when booking your tickets in a vacation package combined with a hotel stay. Get Away Today often offers deals through many Disneyland Good Neighbor hotels where you can get a 3rd or 4th night free! And they offer amazing layaway plans!

And, my readers can use the coupon code: Clubhouse10 to save even more on a 2-night or longer Southern California vacation package! You can check package prices for your next trip here or give them a call at 855-GET-AWAY and tell them Mommy Mouse Clubhouse sent you.
Here are a few hotels I recommend that can be booked through Get Away Today: Disneyland Hotel, Radisson Blu Anaheim, Cambria Hotel & Suites Anaheim, Embassy Suites Anaheim South, and Howard Johnson Anaheim Hotel & Water Playground.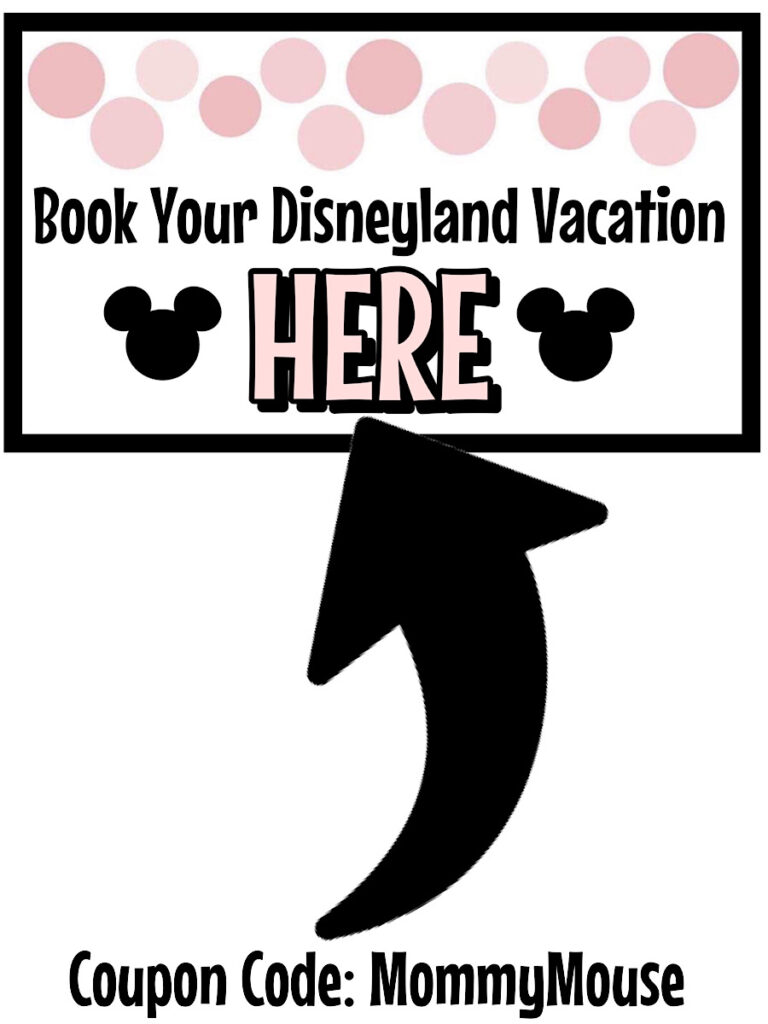 Crowd Sizes at Disneyland in September
In the month of September, the crowd levels will be the busiest the first week. This is due to Labor Day weekend and the fact that some schools may start later in the month.
If you haven't totally committed to September yet, you should check out my tips for August and October. You can find Disneyland tips for every month of the year here.

Tips to Beat Disneyland Crowds
When comes to a visit to Disneyland, beating the large crowds can make all the difference in maximizing your magical experience. To help you navigate the crowd craziness, here are a few valuable tips to keep in mind.
Use Rider Switch
First, take advantage of Rider Switch, a fantastic feature that allows adults to take turns riding attractions while someone stays with the non-riding child.
Purchase Genie+
Additionally, consider purchasing Genie+, an efficient way to skip long lines and make the most of your day. I include the price of Genie+ in our budget when planning now, because this service is so helpful to reduce time waiting in line.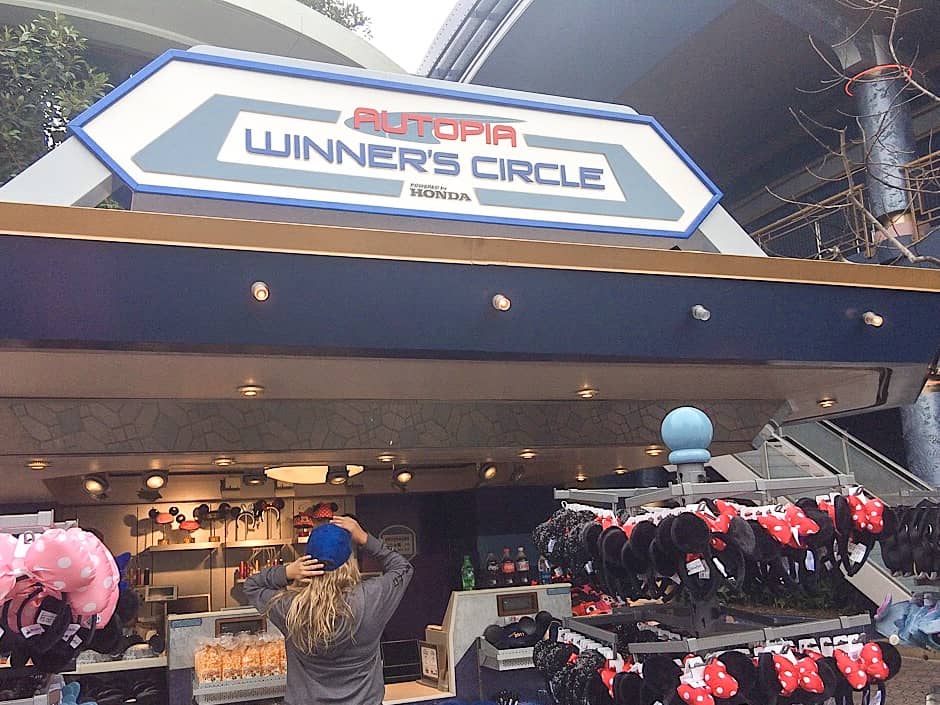 Rope Drop the Parks
Arriving when the park opens not only ensures a head start but also provides the opportunity to enjoy popular attractions with shorter wait times.
Try to arrive at least 30 minutes before the park opens, and you will be allowed to hang out on Main Street or Buena Vista Street until official park opening. Many rides will have little to no wait time for the first hour or two of the day.
Stay at a Disneyland Resort Hotel
For an added advantage, staying at Disneyland Resort hotels (Disneyland Hotel, Grand Californian, or Paradise Pier) grants early entry to the Disney theme parks, offering a chance to explore before the crowds arrive.
Book a Parade, Fantasmic, or World of Color Dining Package
When Disneyland is busy, you often have to save a spot to see a parade, Fantasmic, or World of Color hours in advance. To save time and stress, you might want to consider purchasing a dining package that includes reserved seating for these shows.
Check out my reviews or the Parade Dining Package, Fantasmic Dining Package, and World of Color Dessert Party.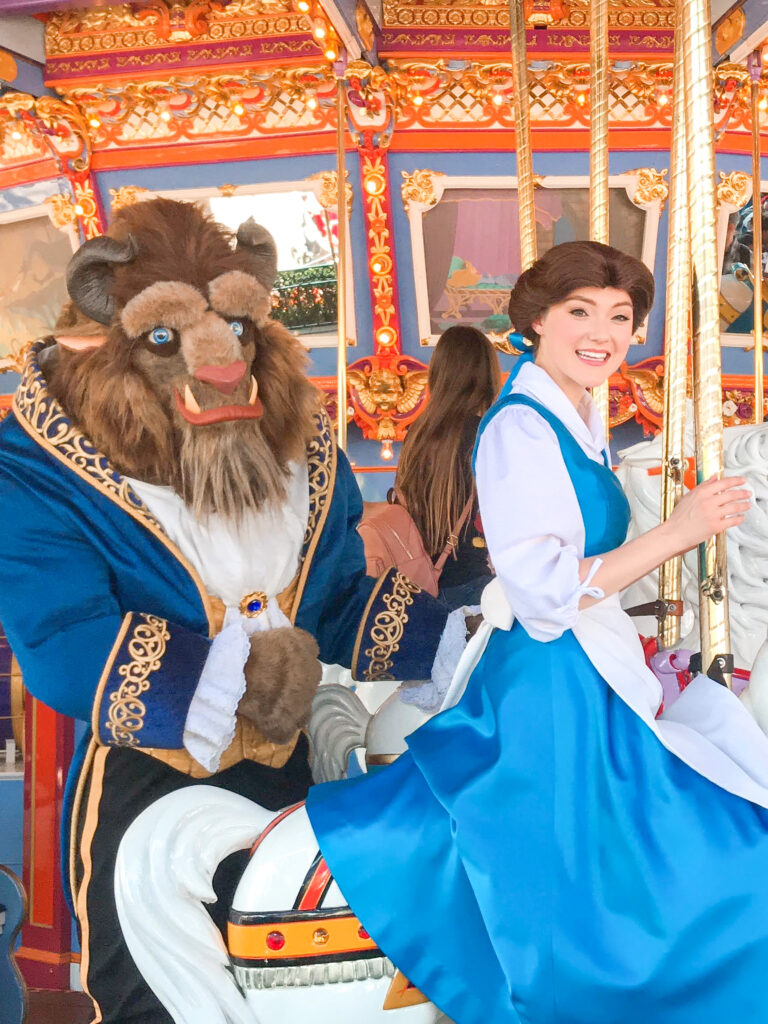 Ride at Night
And finally, don't forget to go on rides just before closing; this is often a time when lines tend to be shorter. By implementing these strategies, you'll be well equipped to beat the crowds and create unforgettable memories at Disneyland.
Disneyland Weather in September
Disneyland in early September is a warm and dry month with average high temperatures ranging from mid 80s to low 90s and lows in the 60s making it great weather to visit the Disneyland theme parks at the end of summer.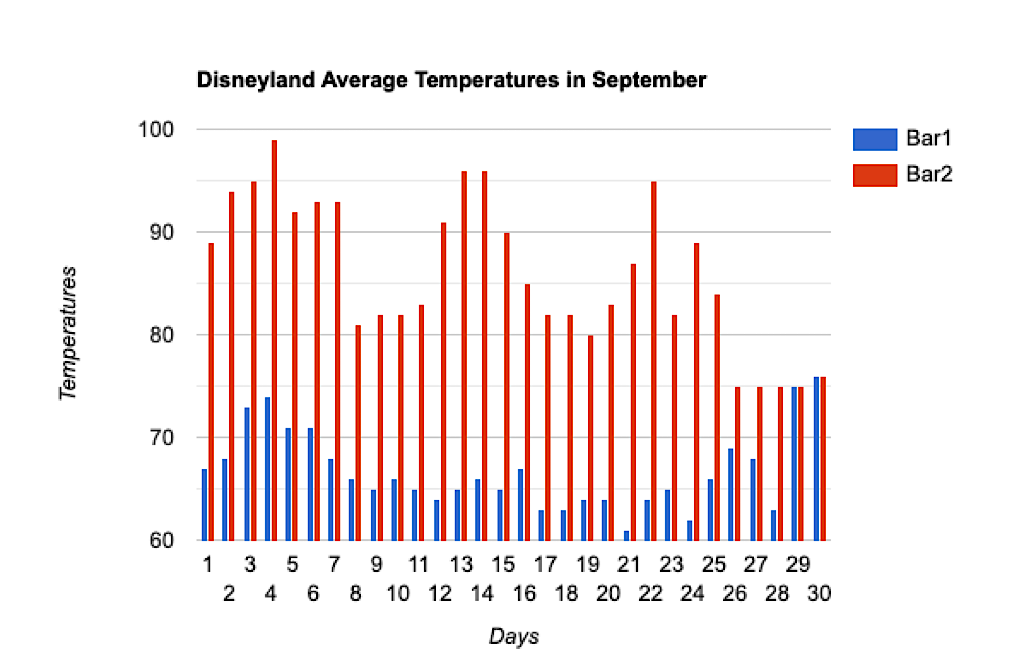 However, the weather forecast for Disneyland this time of year says that you're likely going to be experiencing sunny or partly cloudy days so there's not much chance for rainy days!
But as always, make sure you check out the current weather forecast before heading over because we all know how unpredictable it can get at any moment.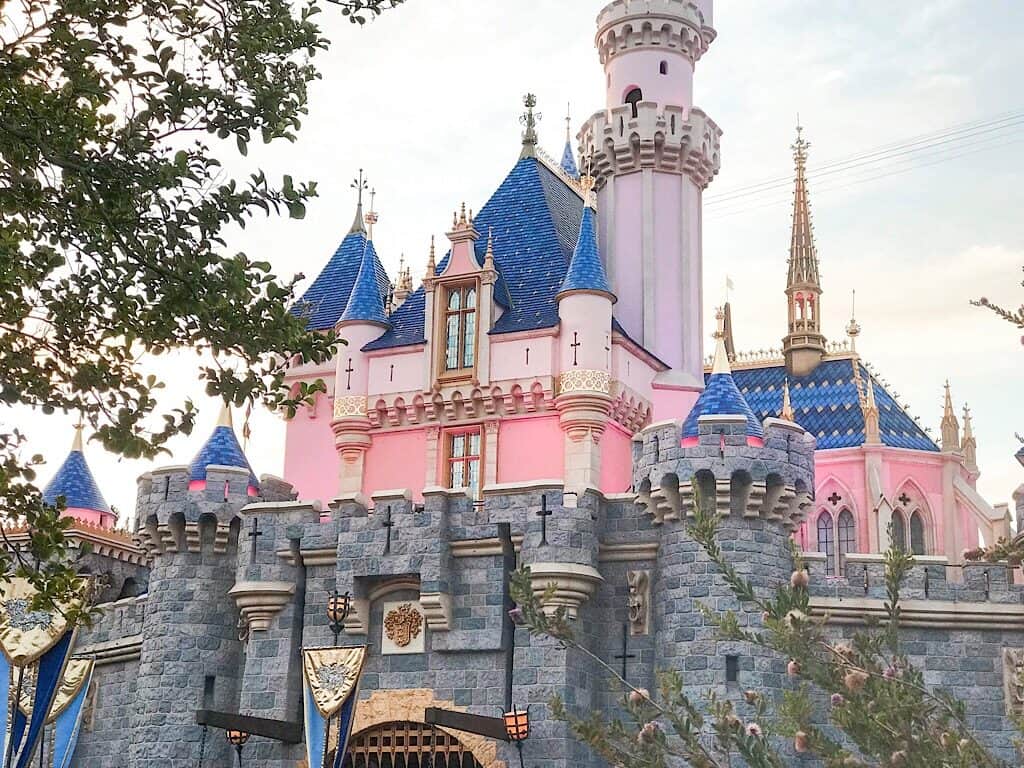 Special Events at Disneyland in September
Halloween Time at Both Parks
September at Disneyland is the beginning of the Halloween season. Halloween Time at the Disneyland Resort will occur between September 1st and October 31st.
The great thing about experiencing Halloween in September is that most kids will be in school, as many school holidays occur in October. See all of the amazing Halloween festivities including Halloween decorations and enjoy Halloween treats during this time.
It's also a great time to experience special ride overlays like Haunted Mansion Holiday. You won't want to miss the Main Street Pumpkin Festival as well.
Disneyland's Halloween party, Oogie Boogie Bash will be held on select nights throughout September and October at Disney California Adventure Park. You'll want to be aware of the dates below, because park hours will be affected by the party. Read my Disneyland Halloween full guide here.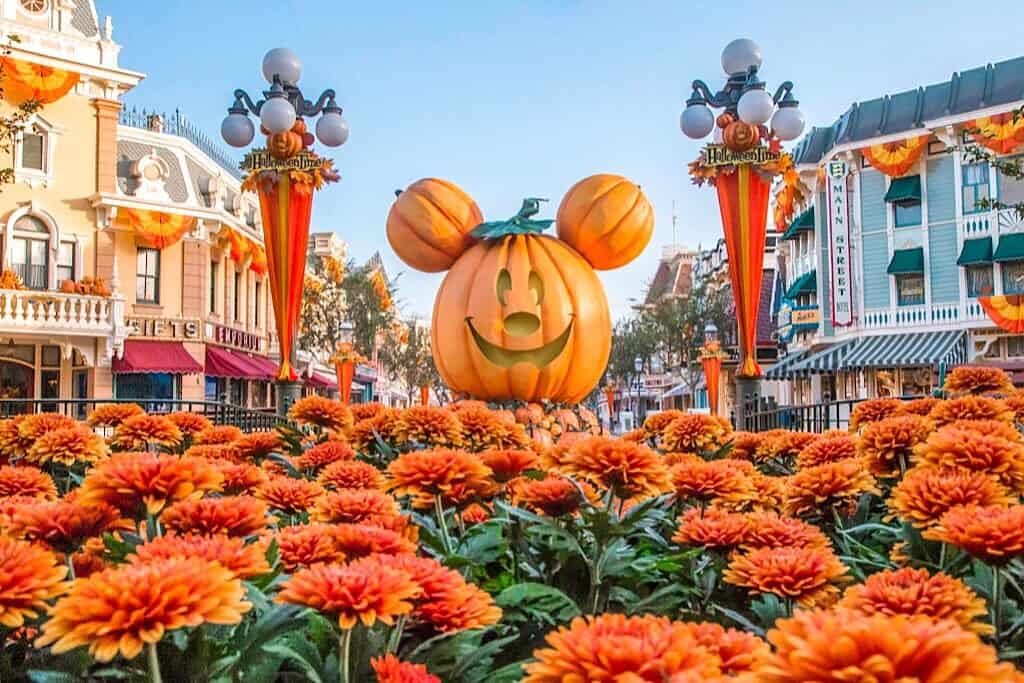 Oogie Boogie Bash at Disney California Adventure
What is Oogie Boogie Bash? It is a Halloween party at Disney California Adventure Park that take place on select nights during September and October and requires a separate ticket from park admission.
Currently this event is sold out for 2023, but you will want to be aware of party dates because DCA will close for non-party guests earlier than normal on these nights (a separate party ticket is required for this party).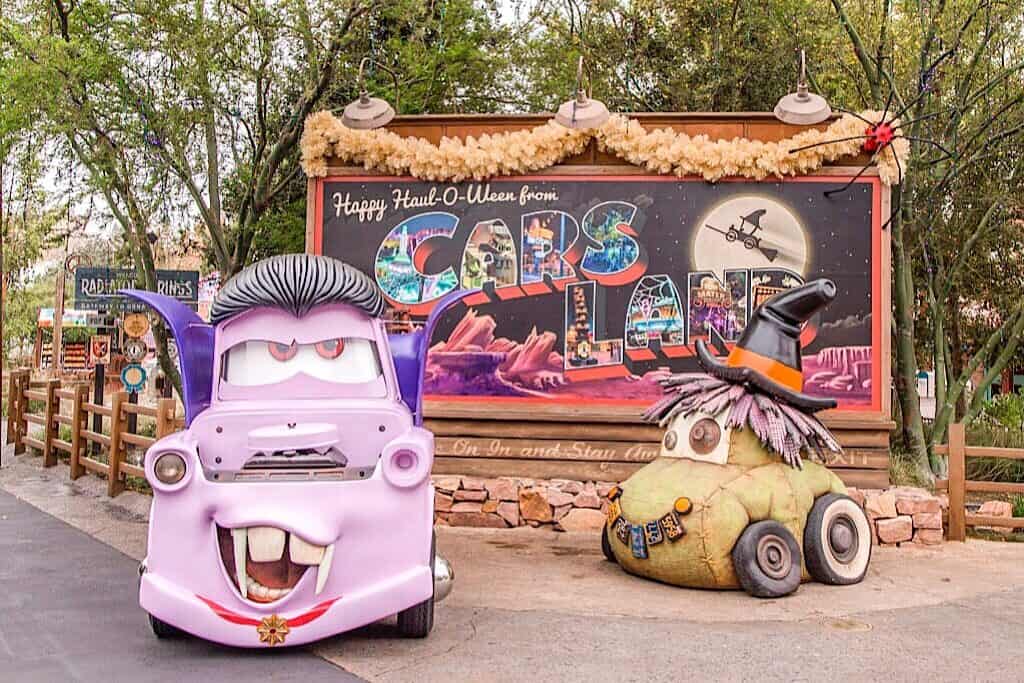 Here are the Oogie Boogie Bash dates for 2023:
Tuesday, September 5
Thursday, September 7
Sunday, September 10
Tuesday, September 12
Thursday, September 14
Sunday, September 17
Tuesday, September 19
Thursday, September 21
Sunday, September 24
Tuesday, September 26
Thursday, September 28
Sunday, October 1
Tuesday, October 3
Thursday, October 5
Sunday, October 8
Tuesday, October 10
Thursday, October 12
Sunday, October 15
Tuesday, October 17
Thursday, October 19
Sunday, October 22
Tuesday, October 24
Thursday, October 26
Sunday, October 29
Tuesday, October 31
What Should You Pack for Disneyland in September?
With a little preparation, you can save money and time by being prepared for many scenarios when packing for your trip to Disneyland.
Consider bringing clothing specific to the season, even if it's warmer in Southern California than back home, to avoid spending extra on clothes that are going straight into storage or being donated after the fun has already ended.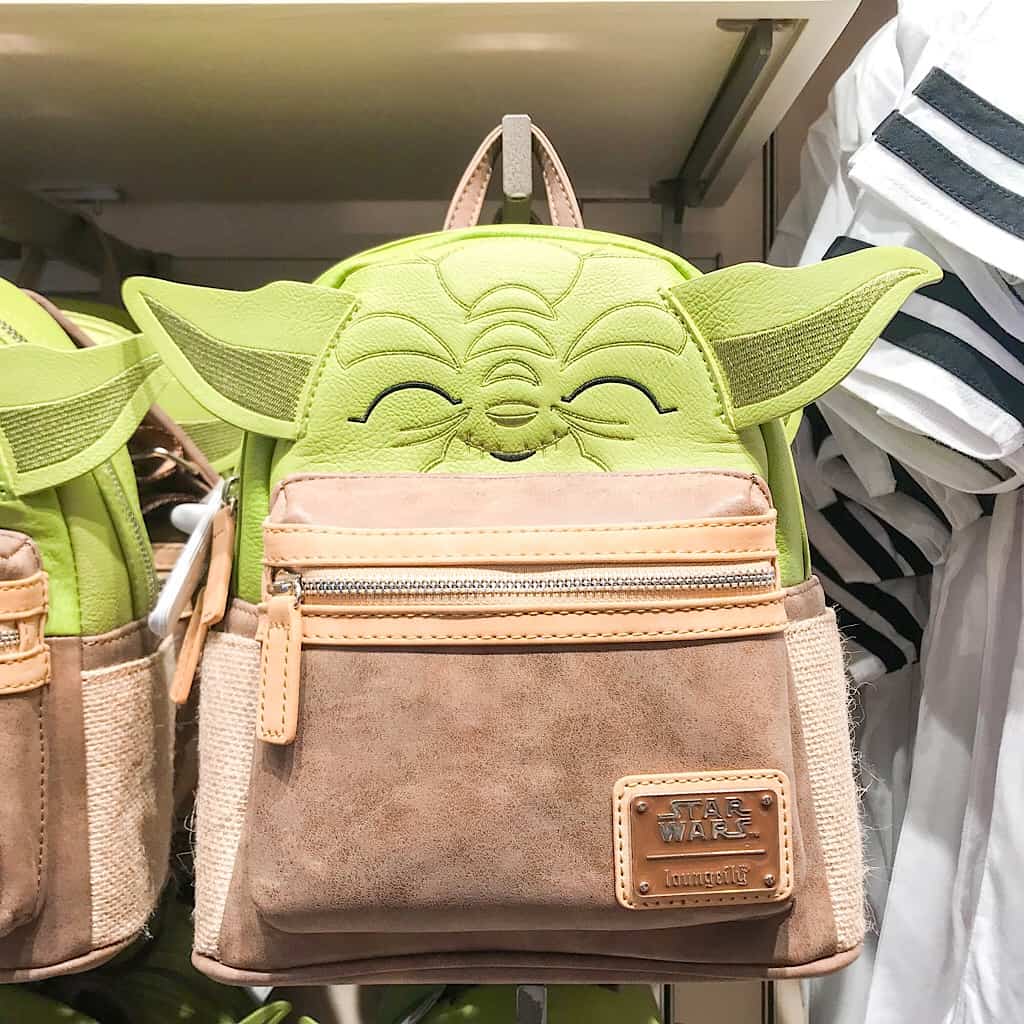 If possible, pack snacks like granola bars or trail mix so there will be less need to buy them when traveling with kids who get hungry easily at amusement parks or have groceries delivered right to your hotel!
Lastly, bring comfortable shoes such as sneakers because standing all day becomes more difficult over time without appropriate footwear.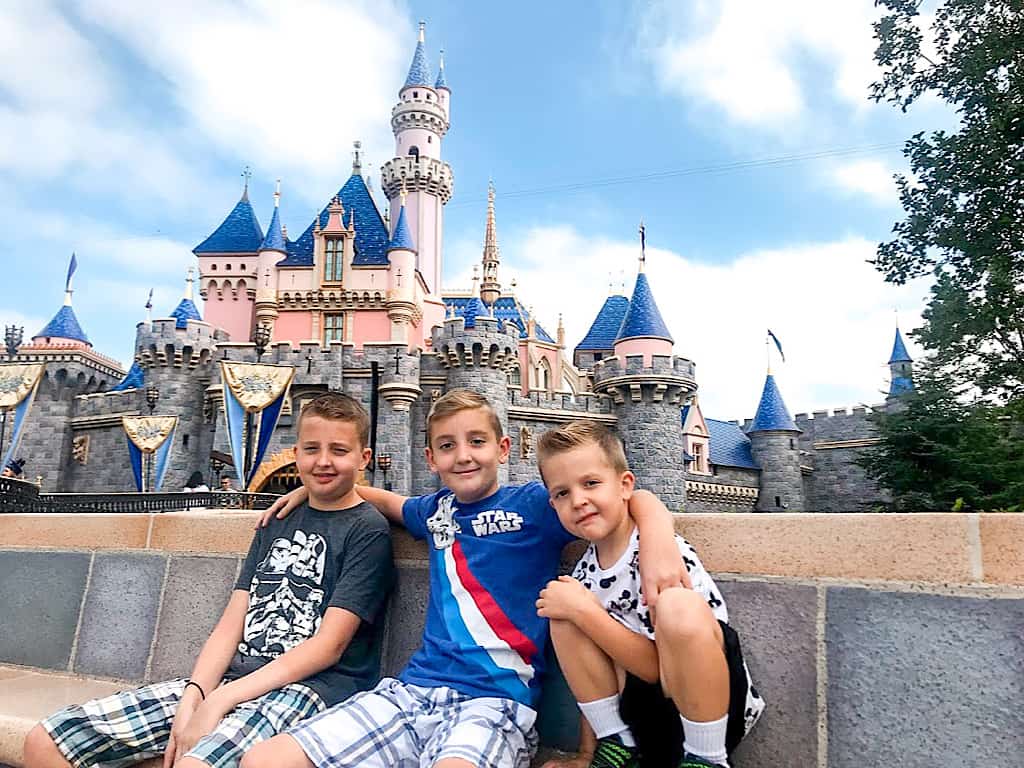 But we will get more into detail on what to pack in September down below. In the mean time, you can check out my complete Disney packing list here, as well as what you need to bring with you into the parks, and how you can use Amazon to save money on your vacation!
Pack Rain Ponchos
I know that it doesn't rain much at Disneyland in September, but disposable ponchos can be used for more than just taking cover from a storm.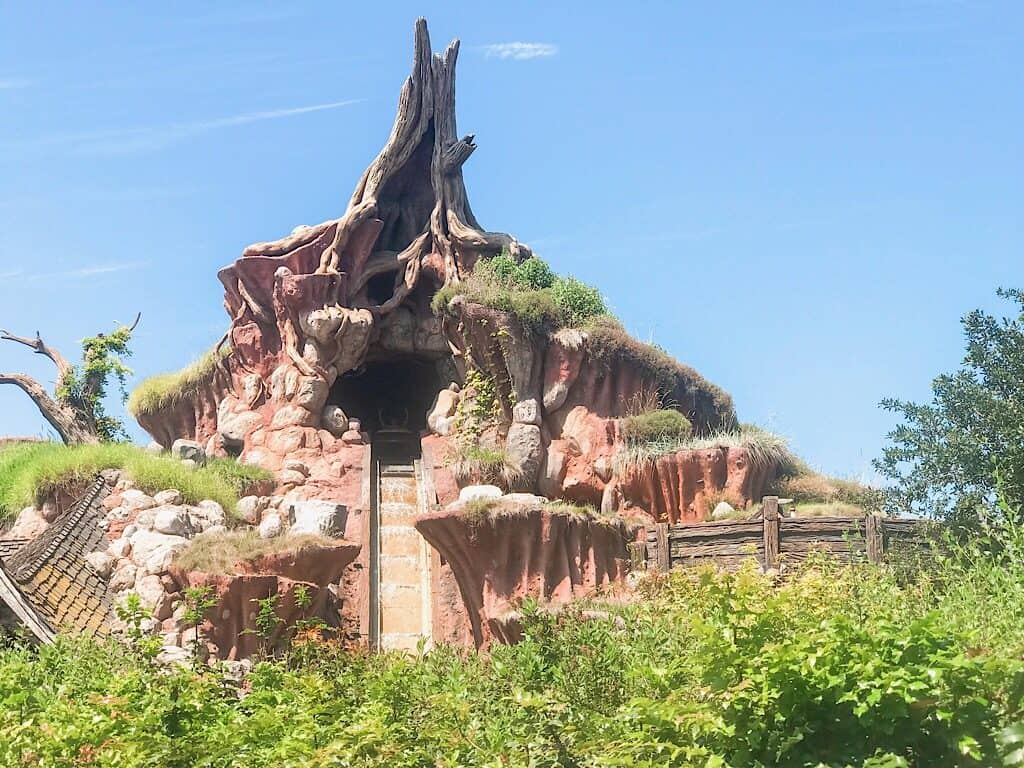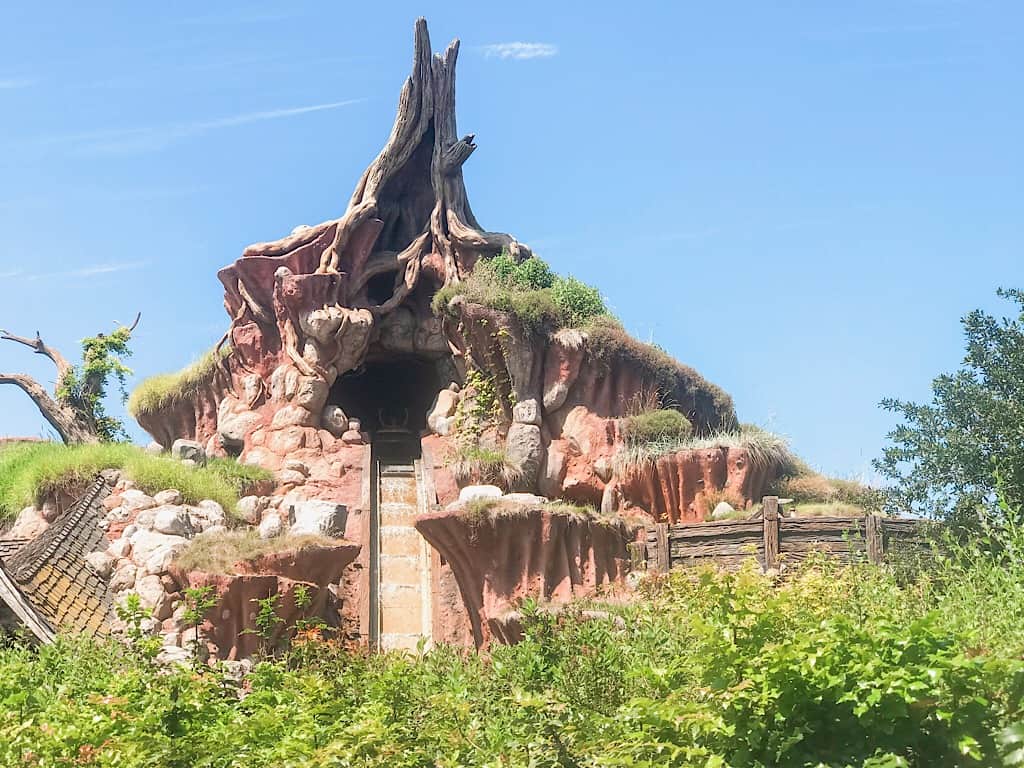 My kids are not big fans of getting wet on rides. Splash Mountain (currently being transformed into Tiana's Bayou Adventure) happens to be one of my favorite attraction, so wearing a poncho while riding allows us to still enjoy it!
It is much easier for me and them both because they both have something dry that can wear when the ride finishes too – plus I don't need an extra set of clothes with me in case they get soaked again.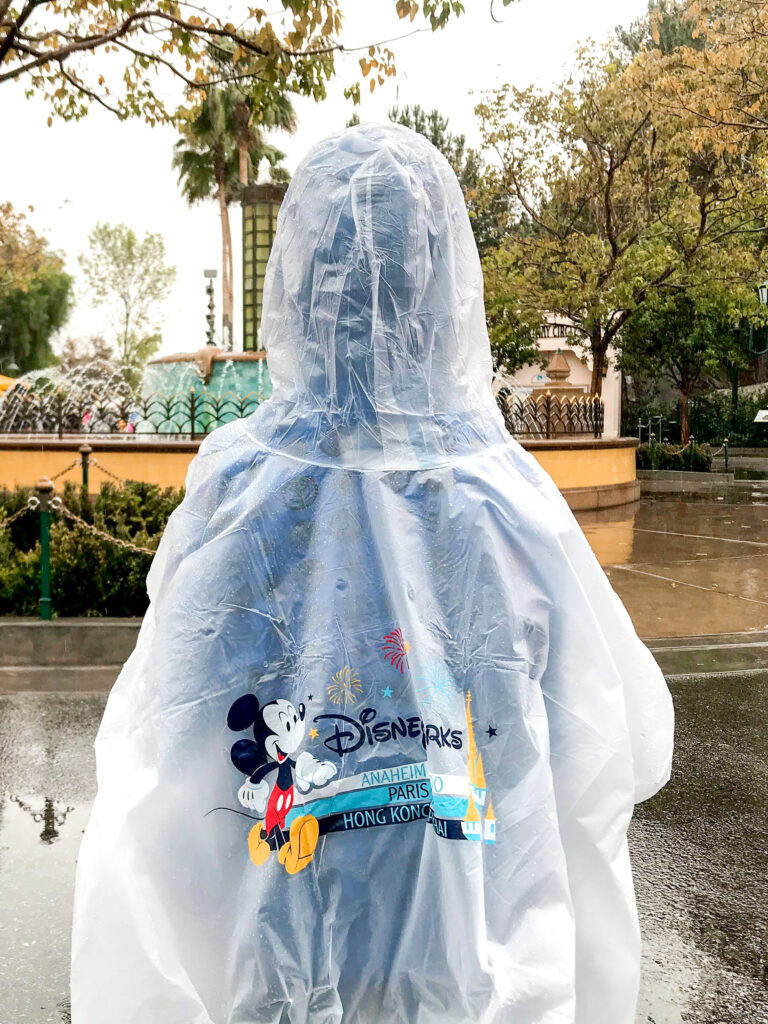 Pack Sun Protection
The California sun can be brutal in September. With its strong UV rays, this time of year is especially important to always pack some sunscreen and a hat as well as sunglasses for everyone!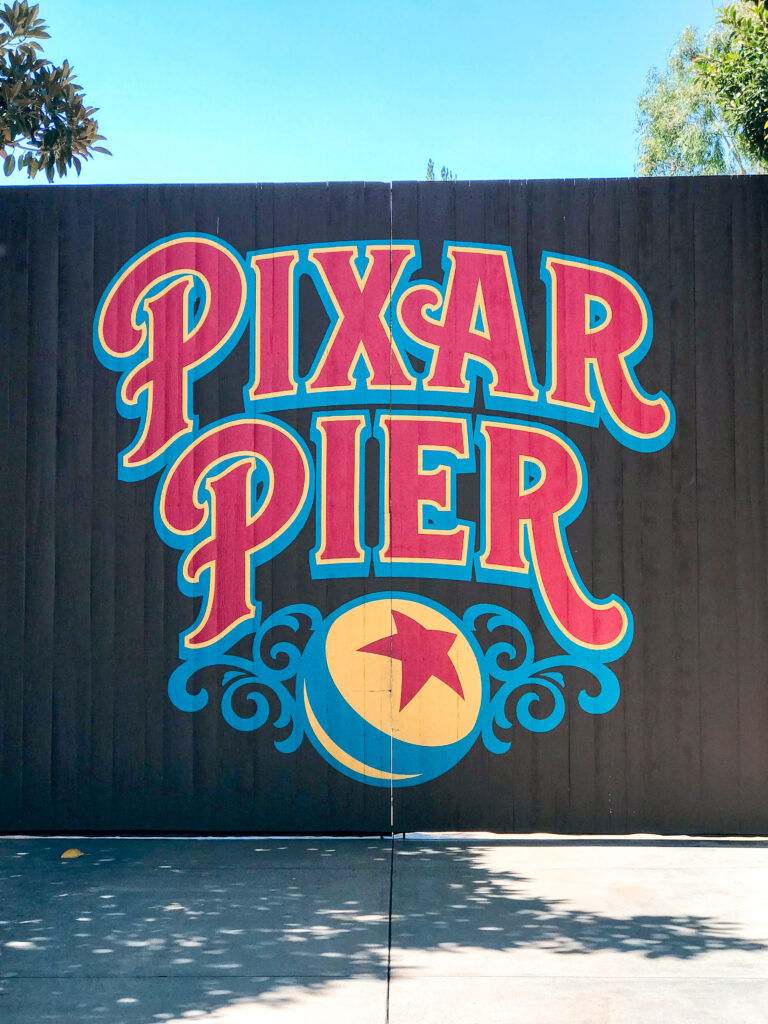 What to Wear in September
If you are heading to the Happiest Place on Earth in September, you must prepare for warm weather during the day and cooler temperatures at night. September is known for its warm days and refreshing nighttime temperatures, making it a great time to visit Disneyland!
Dress for Warm Days
The days at Disneyland can still feel hot in September, so you'll want to wear shorts or capris and a cute Disney-themed t-shirt to help you keep you cool on your day exploring the Happiest Place On Earth.
I have found some really comfortable shorts on Amazon as well as some carpi-length leggings that have pockets! Both have been great for hanging out in the parks.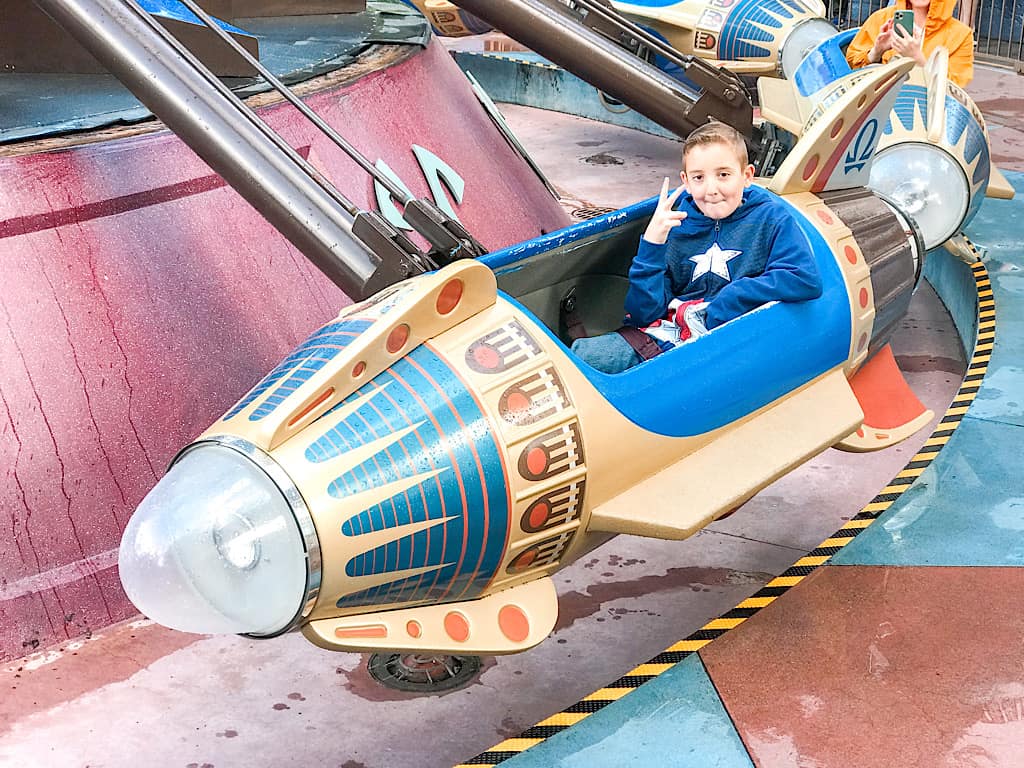 Bring a Jacket or Sweatshirt
You might also consider bringing a lightweight jacket if you plan to arrive early for rope drop or stay until closing time. Some evenings have been known to be extra chilly!
You might also want to bring some comfortable long pants for the evening as well. Most of the time, we take a break back at the hotel in the afternoon, then change into pants when we go back to Disneyland at dinner time.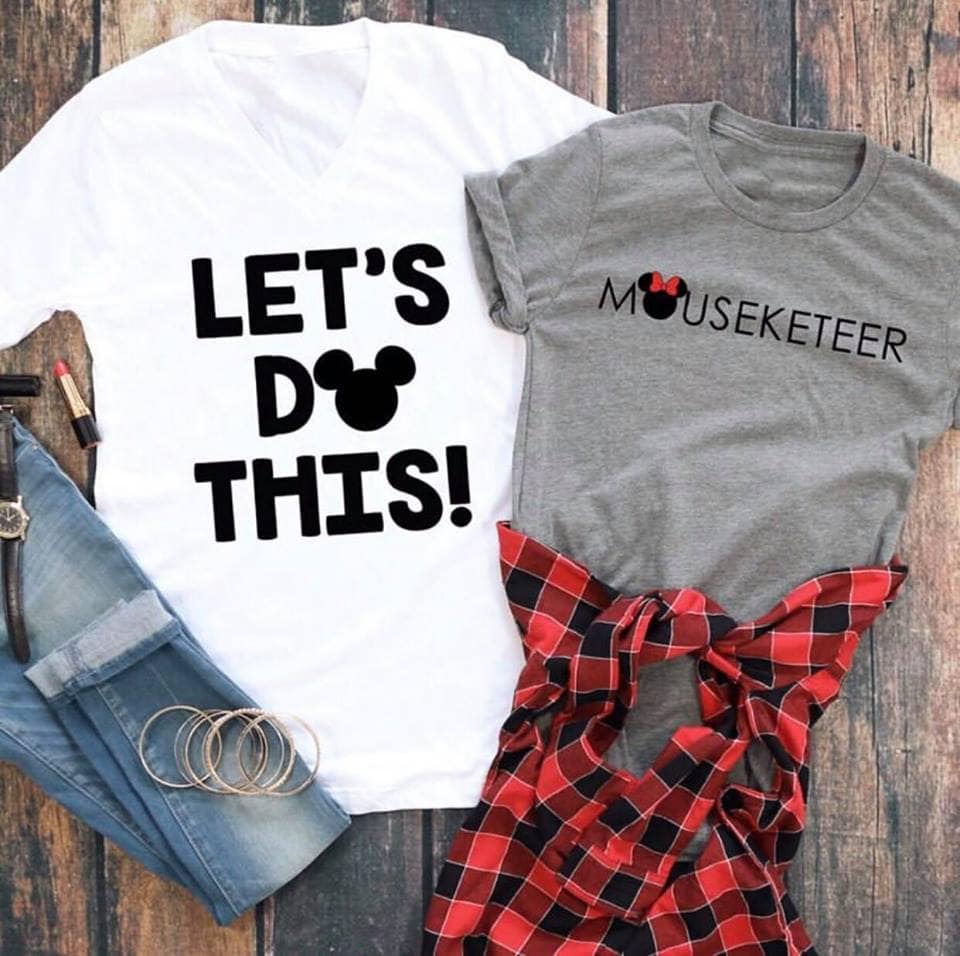 Where to Buy Affordable Disney-Themed Shirts
I love dressing my kids and myself up in Disney-themed gear when we head to Disneyland! Going over the top with their outfits is something that I never get tired of. But, I also try to stick to a budget. Here are a few places that you can pick up some inexpensive Disney gear!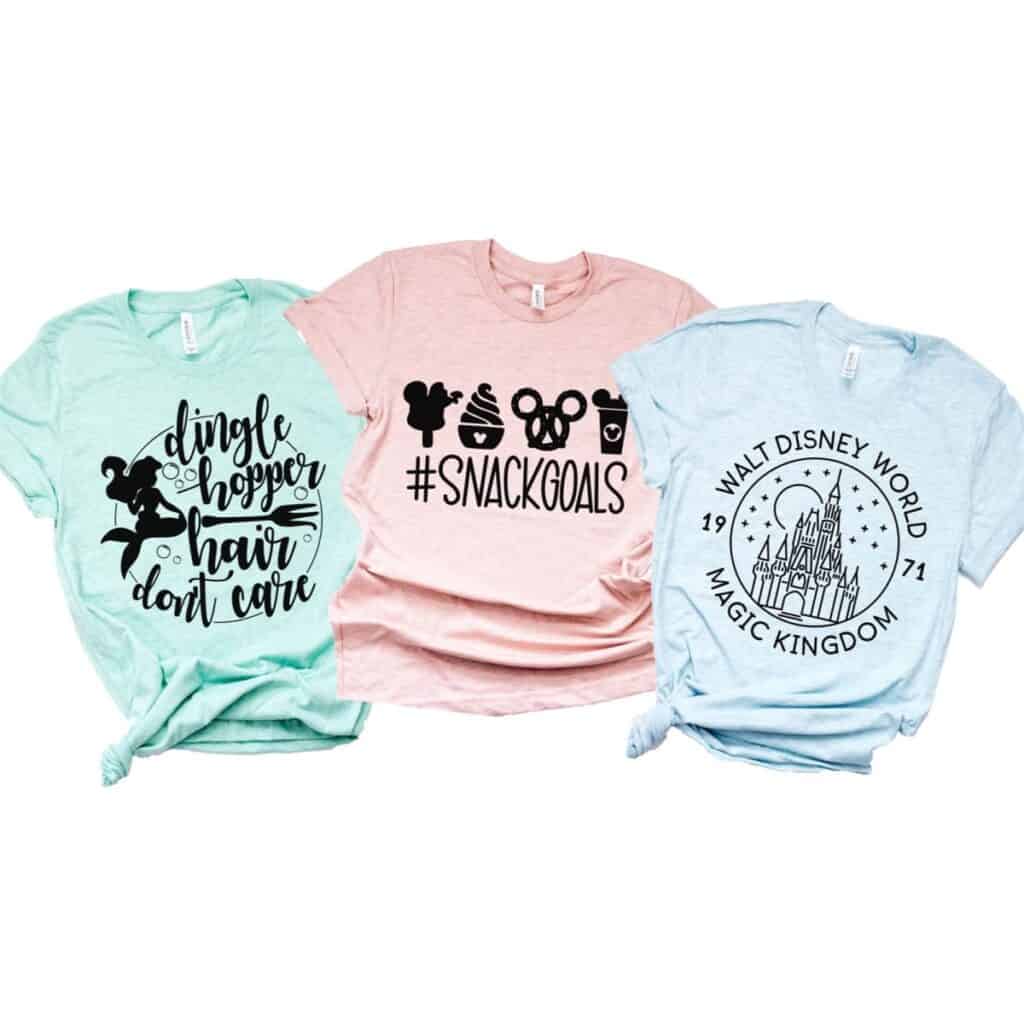 Jane.com
For a quick, cute way to make your family's vacation memorable? Check out Jane.com for adorable t-shirts and accessories from all our favorite characters at affordable prices–just type "character" or "vacation" into the search bar on Jane.com!
Jane's deals change daily, so make sure to check back often and follow @mommymouseclubhouse on Instagram to keep up on all of the cute merchandise!
Amazon.com
Amazon.com is another fantastic platform for purchasing Disney-themed tees at pocket-friendly prices. With a vast array of choices available, spanning classic character tees to more niche designs, there's something for every Disney fan.
Thanks to the convenience of online shopping and delivery options, you can browse and shop for your Disney gear from the comfort of your home. Furthermore, by filtering for customer reviews and ratings, you can ensure that you are purchasing high-quality merchandise. Thus, prepping for your Disney getaway becomes all the more exciting and hassle-free.
Disneyland Park Hours in September
September's official park hours for Disneyland and Disney California Adventure have not been released yet. I will update this article when those times are released. For current information you can visit Disneyland's website.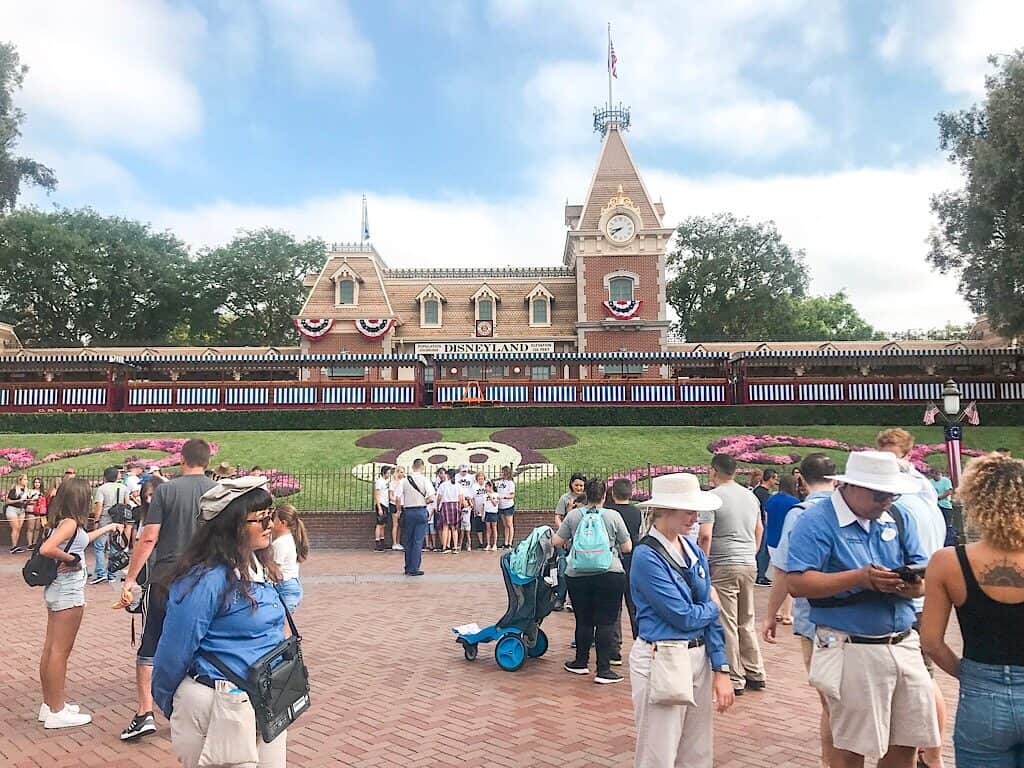 Disneyland Park
Early Entry 7:30 am – 8:00 am
Open from 8:00 am – 10:00 pm, 11:00 pm, or 12:00 am
Park Hopper Hours 11:00 am – Closing Time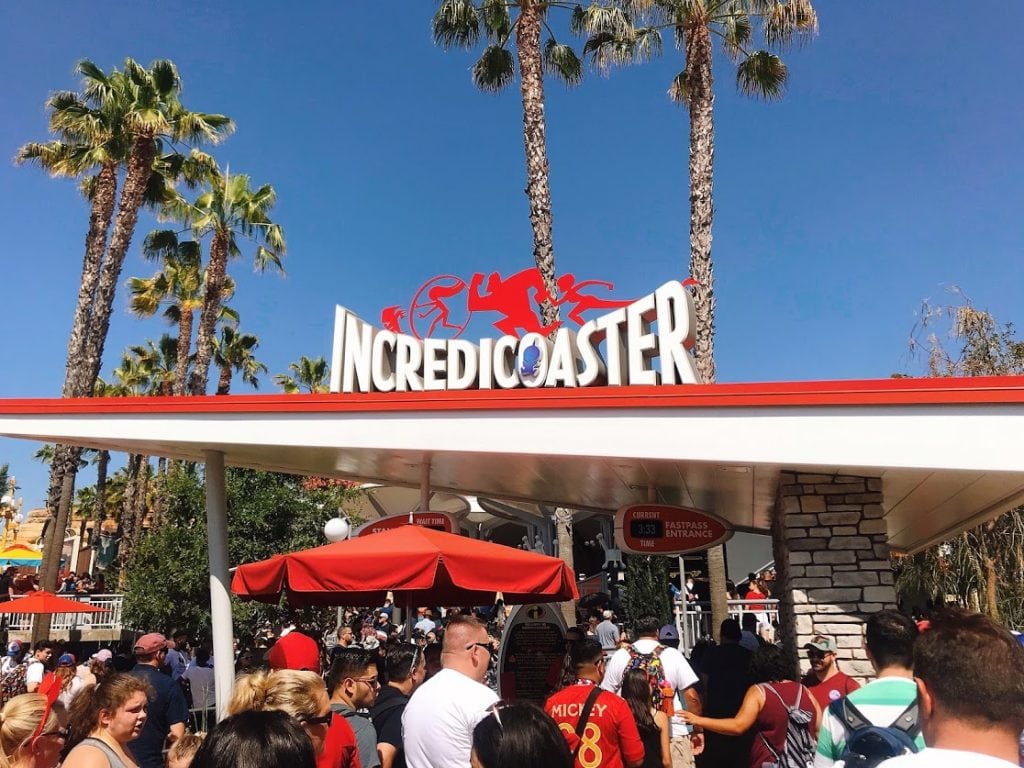 Disney California Adventure Park
Early Entry 7:30 am – 8:00 am
Open from 8:00 am – 6:00 pm or 10:00 pm
Park Hopper Hours 11:00 am – Closing Time
What Attractions are Closed in September
​It's always disappointing when the rides you want to go on are closed for refurbishment, but luckily Disneyland is up front about this and keeps a list of what will be open.
You can find out which attractions are currently slated to close by checking their website now or in July-August.
Disneyland Park:
Pirate's Lair on Tom Sawyer Island (September 6 – 7)
Sailing Ship Columbia (September 11 – 14)
Mark Twain Riverboat (Beginning September 17)
Space Mountain (Beginning September 18)
Tarzan's Treehouse
Mint Julep Bar
Disney California Adventure Park
Schmoozies! (Until September 8th)
Sorcerer's Workshop (Until September 6th)
Golden Zephyr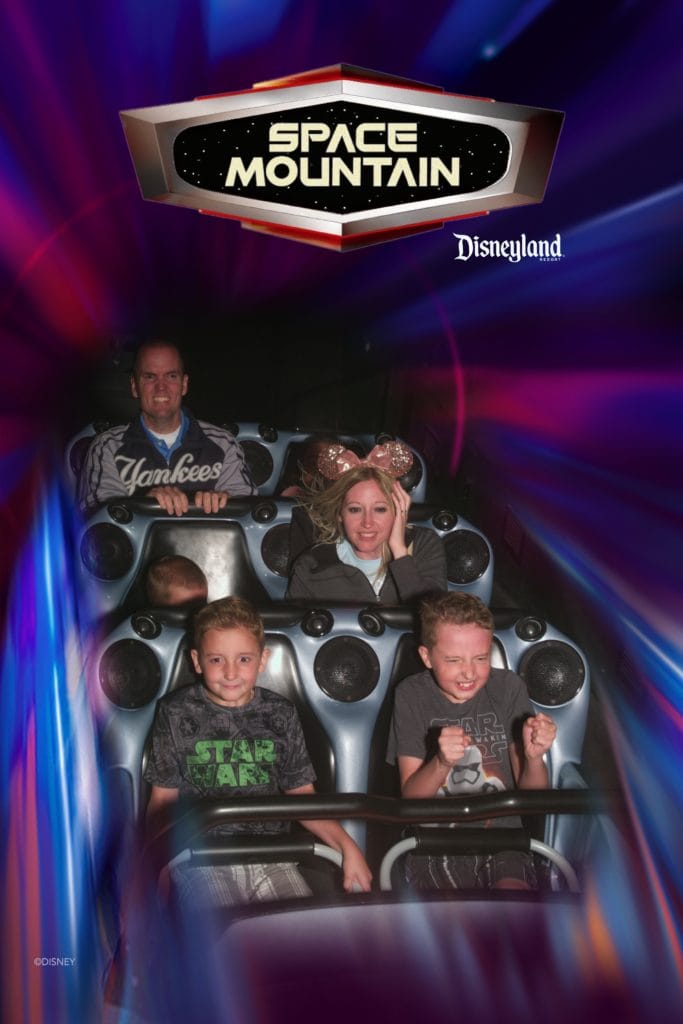 Discount Disneyland Tickets
Just because there aren't many Disneyland ticket discounts out there, that doesn't mean they can't be found. Make sure to buy Disney tickets from an authorized seller if you're looking for the best price possible with no hassle!
I buy my tickets from Get Away Today. Their ticket prices are always a few dollars cheaper than Disneyland's gate prices and you can now purchase tickets from them that include Disney Genie+!
Get Away Today is almost always offering some kind of special on tickets and/or hotel vacation packages.

Use the promo code: Clubhouse10 to get an extra $10 off any 2-night or longer Southern California vacation package. (Hotel and 2 ticket minimum purchase to qualify for the discount.)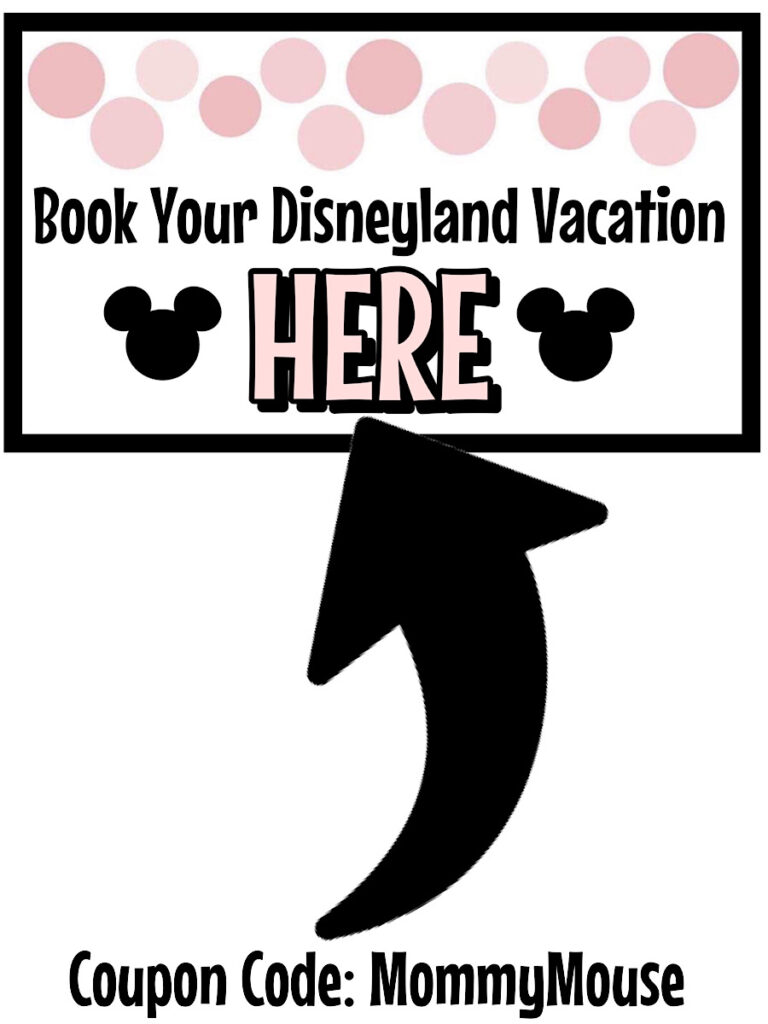 Thoughts About Disneyland in September
September is the perfect time to go on a Disneyland vacation. With warm days and cool nights, you'll be flexible enough for any type of weather that may come your way. You should also bring rain gear just in case it rains while you're visiting the Happiest Place on Earth!
When packing for your Disney trip, think about what activities you want to do during your visit. The more prepared you are before arriving at the parks, the better off you'll be when trying to navigate around with crowds or wait times.
If this all seems overwhelming, let me help by offering some tips from someone who has spent countless hours planning their own trips there. I'm happy to share my secrets and answer questions you may have. Let me know when your next trip is in the comments!