If you're looking for a unique way to experience an amazing view of the parade at Disneyland, then the Disneyland Parade Dining Package is a great option! This package includes priority parade viewing with reserved seating and a meal served at the Plaza Inn dining location. Read on to find out more about this awesome package.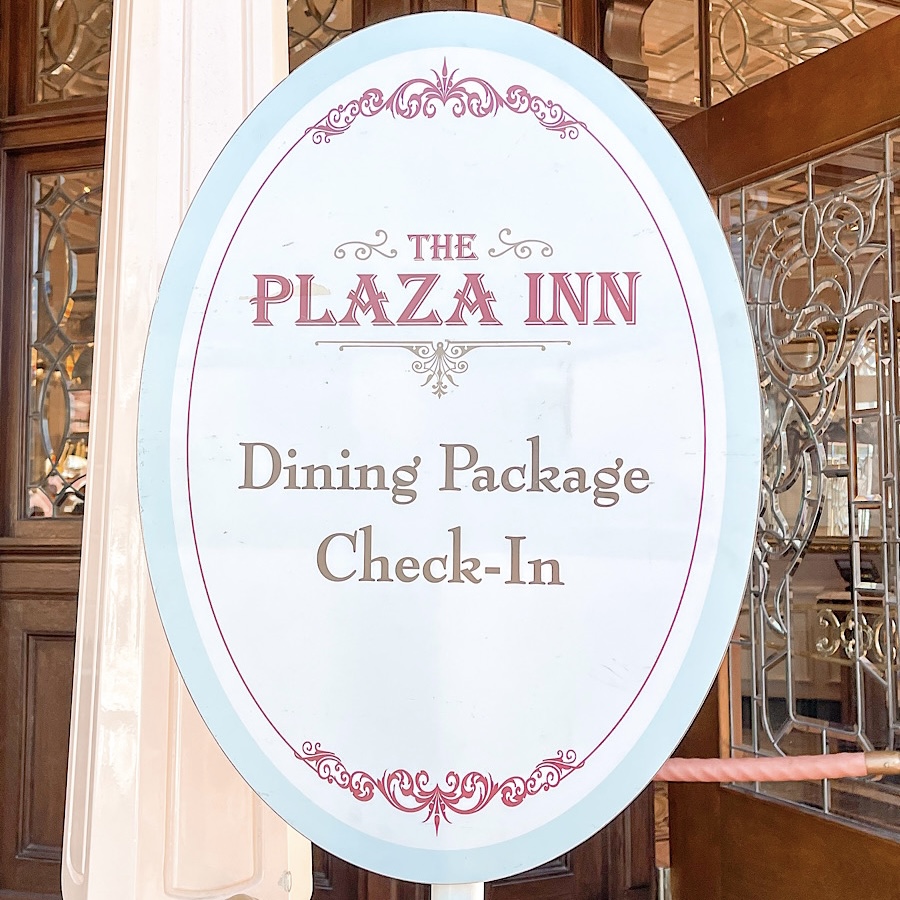 This post may contain affiliate links. When you click on these links, I get a small percentage back at no cost to you! For more information see my disclosure policy.
Discount Disneyland Tickets
Before we get started with my review of the Plaza Inn Parade Dining Package, I want to let you know how you can get the best Disneyland discount tickets and Disneyland vacation packages.
My travel partner, Get Away Today, offers park tickets that are always a few dollars less than what you can purchase directly from Disney. I have been buying my tickets for them for many years and their customer service can't be beat! You can check ticket prices here.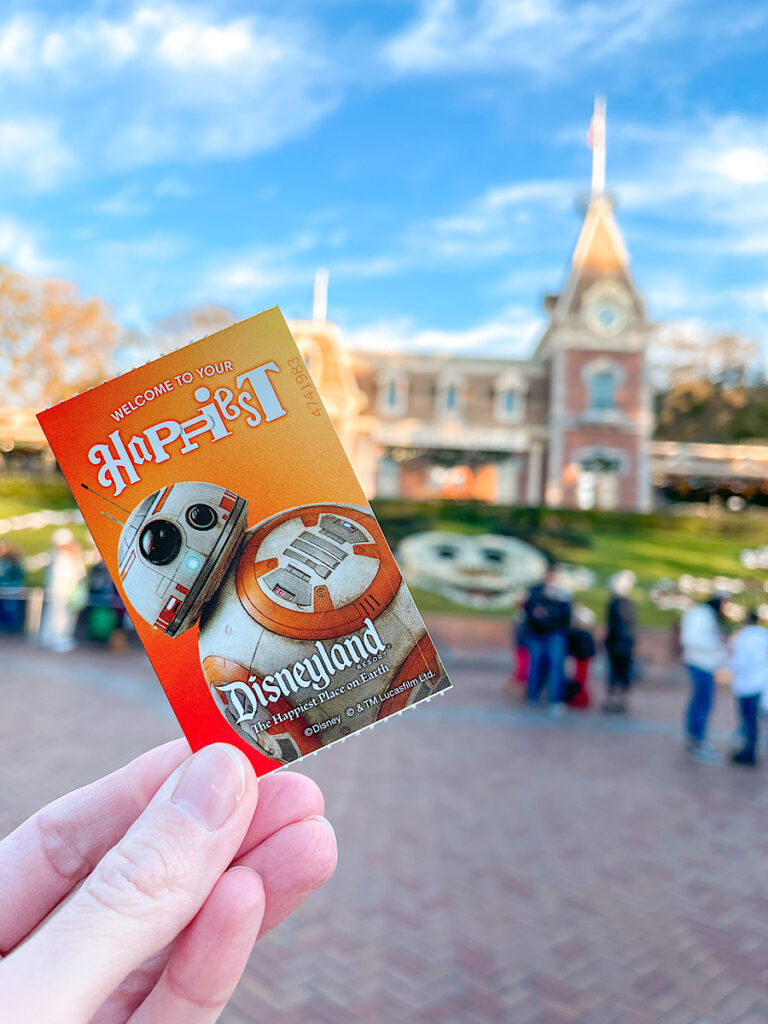 You can save even more when booking your tickets in a vacation package combined with a hotel stay. Get Away Today often offers deals through many Disneyland Good Neighbor hotels where you can get a 3rd or 4th night free! And they offer amazing layaway plans!
And, my readers can use the coupon code: Clubhouse10 to save even more on a 2-night or longer Southern California vacation package! You can check package prices for your next trip here or give them a call at 855-GET-AWAY and tell them Mommy Mouse Clubhouse sent you.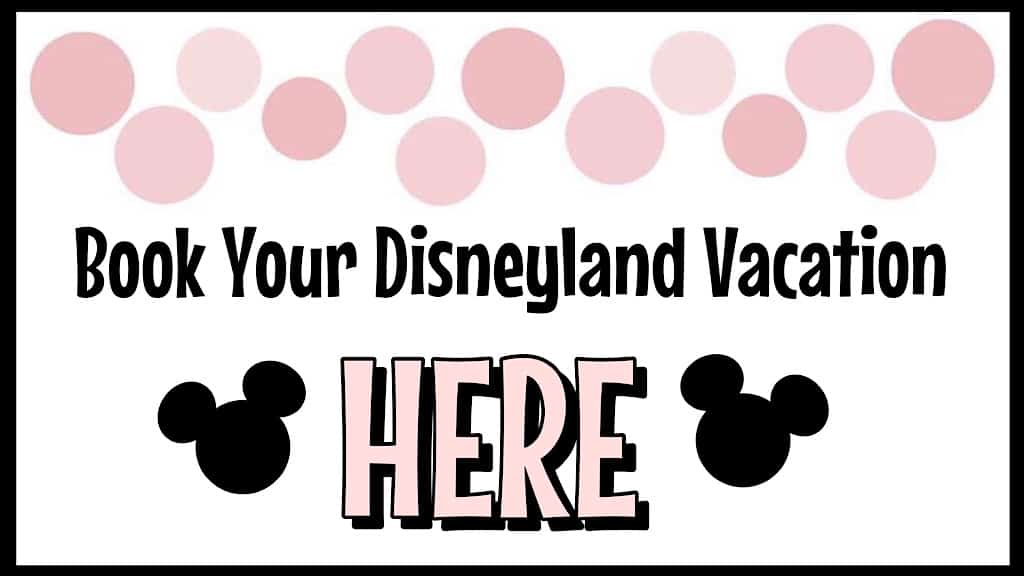 What is the Disneyland Parade Dining Package?
This special dining package is a great opportunity for guests to reserve priority viewing of an iconic parade at Disneyland. Guests who purchase this package will be able to enjoy a meal from the Plaza Inn and then watch the parade from reserved seating in front of the Main Street Train Station.
How does it work?
To get started on your Disney adventure, guests will need to purchase the Disneyland Parade Dining Package from the dining reservation section of the Disneyland website or the Disneyland app. These packages go on sale 60 days in advance.
In order to participate, a valid admission to Disneyland is required as well as a theme park reservation for Disneyland Park.
After purchasing the package, simply check in at Plaza Inn on Main Street at your reserved time, then return 30-45 minutes before parade time.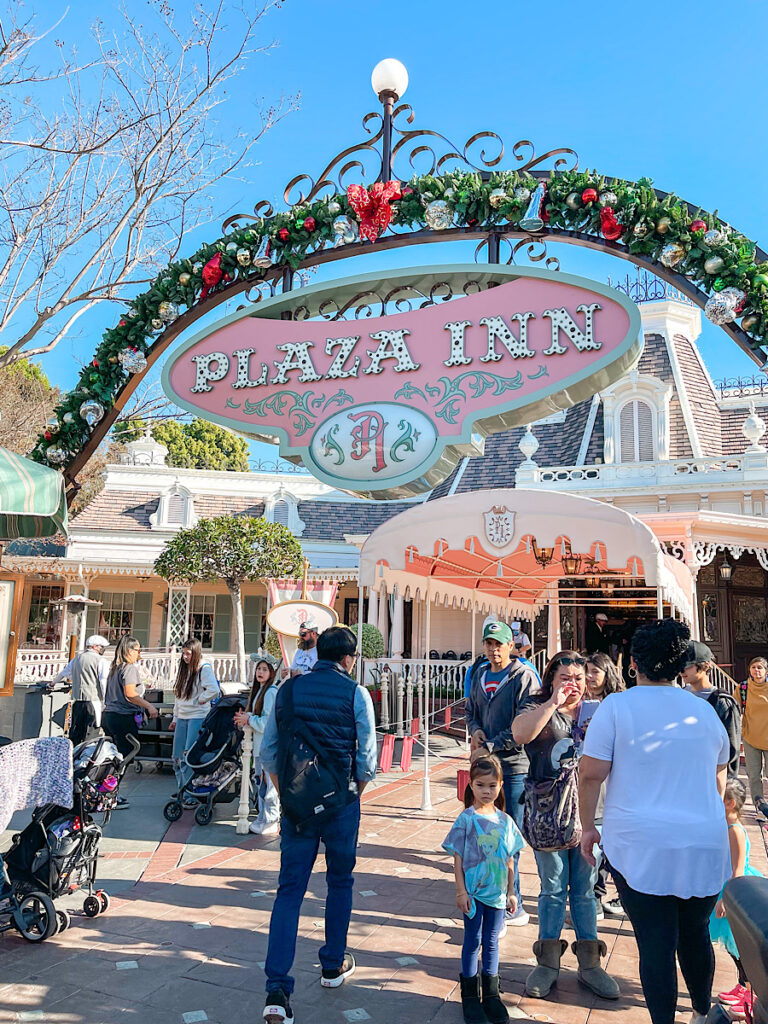 Plaza Inn Dining Package Price
The parade dining package at Disneyland is $45 for adults and $25 for children.
What is Included?
Meal, beverage, and drink from Plaza Inn
Reserved seating ticket
Souvenir Lanyard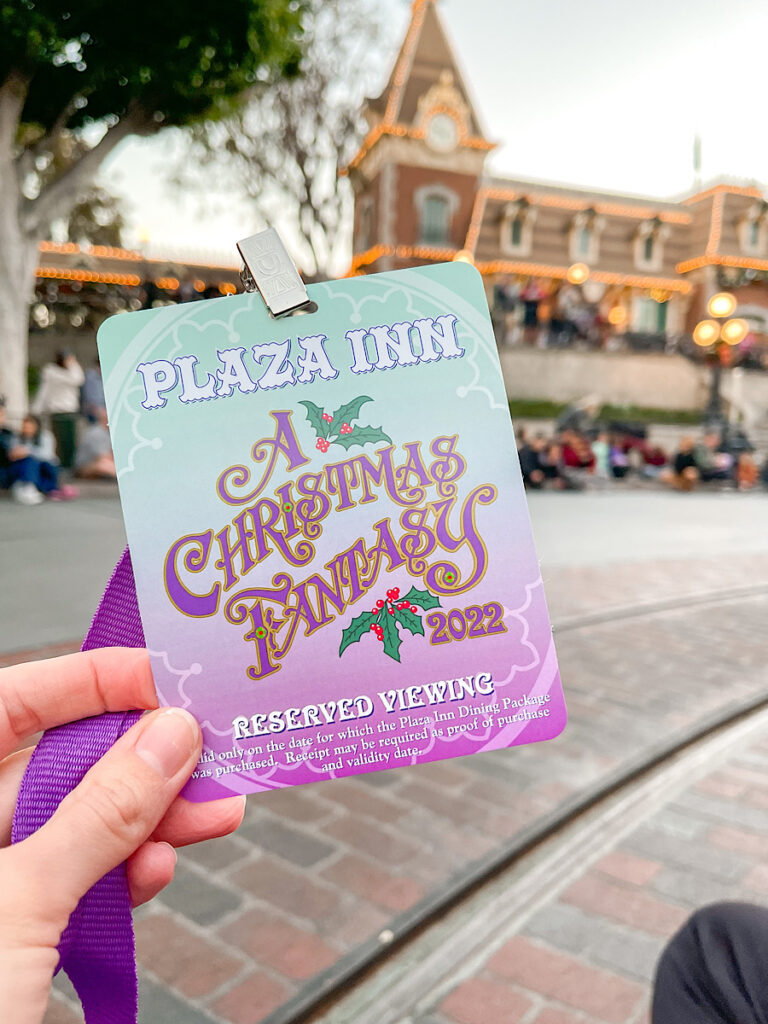 Parade Dining Package Check In
Upon arrival at the Disneyland Resort, head over to the Plaza Inn located on Main Street USA near Sleeping Beauty Castle at your reservation time.
There will be a sign right outside the door where you will give a cast member your name, and then be led to where you can receive your food, parade tickets, and a souvenir lanyard.
Your tickets will include instructions on how to find the location of your viewing area.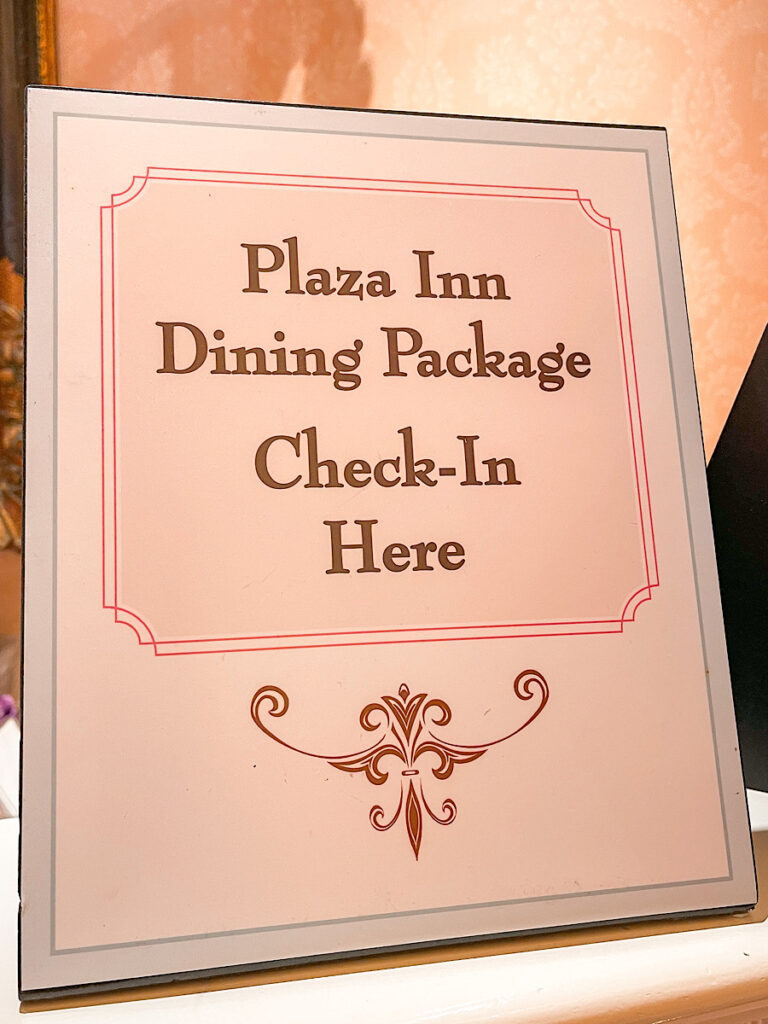 Plaza Inn Dining Package Menu
Adult (Ages 10+) Dining Package Menu (from the Disneyland Website)
Beef bourguignon
Roasted vegetables
Herbed mashed potatoes with a cabernet demi-glaze
Black Forest yule log
Choice of beverage: 20-ounce fountain beverage, 20-ounce Dasani water
Child (Ages 3-9) Dining Package Menu
Chicken tenders
Seasonal vegetables
Herbed mashed potatoes
Black Forest yule log
Choice of beverage: Small Dasani water or small low-fat milk
*Plant-based options are available upon request.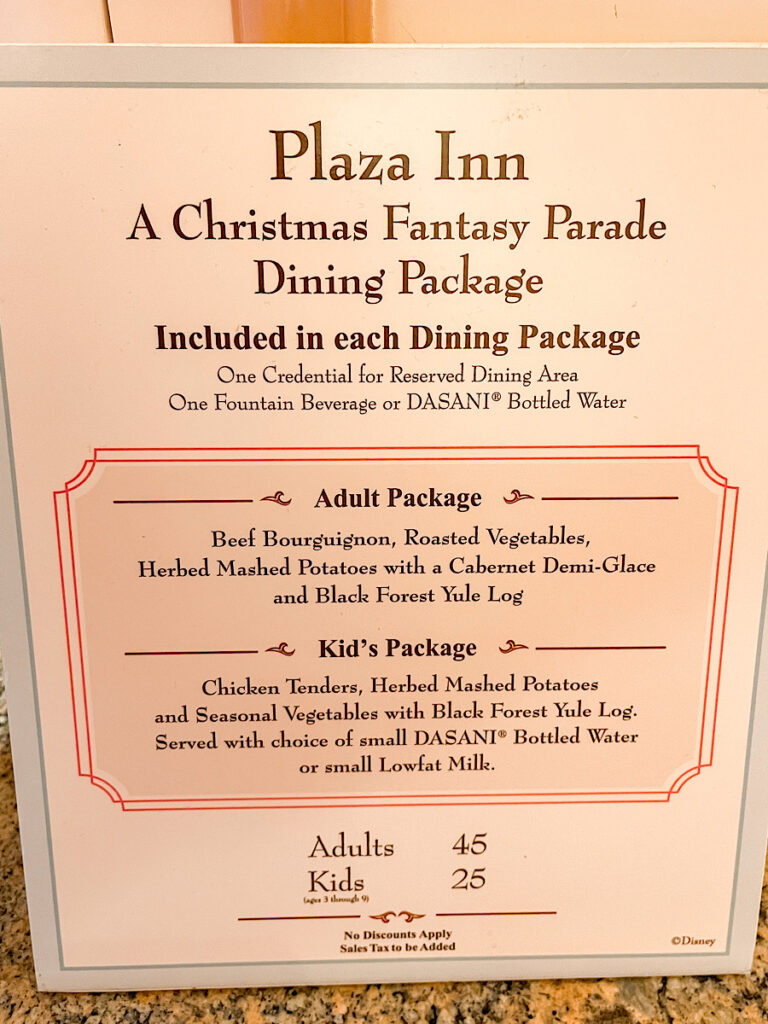 Where is the Parade Package Reserved Viewing Location?
Once you've finished your meal at the Plaza Inn, proceed to your reserved seating location which will be indicated on your tickets at the appointed time.
Here you can have a front row view of the current parade without having to save a spot all day!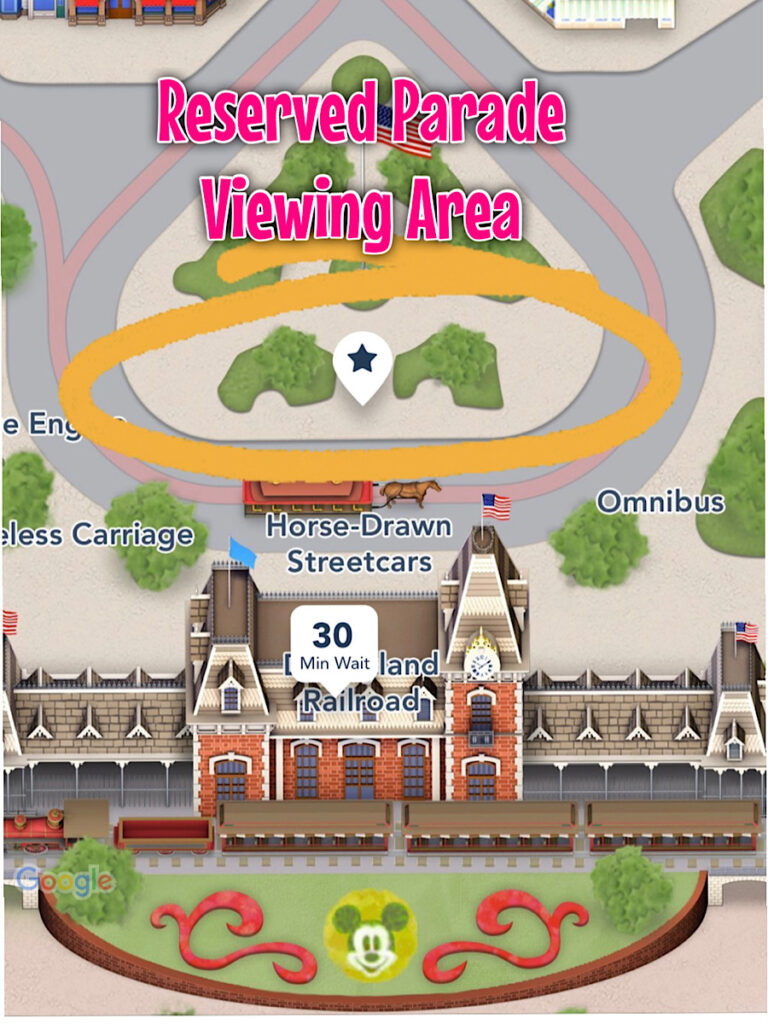 The viewing location is right across from the Disneyland train station on Main Street USA near the flag pole. Our parade began at 5:00 and our ticket instructed us to arrive at the reserved area at 4:30, 30 minutes before parade time (your parade show times may vary).
We arrived at about 4:20 and a line of parade dining package guests had already begun to form. I recommend arriving at least 15 minutes before your ticket's listed return time to ensure you get the best views.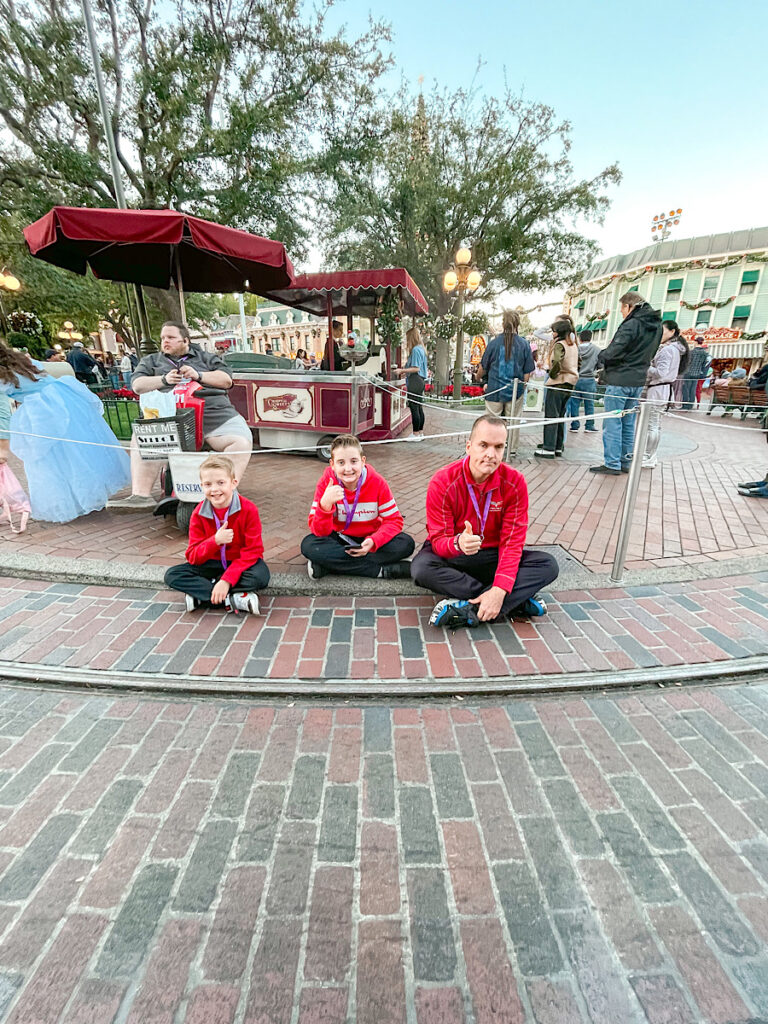 Disneyland Plaza Inn Dining Package Food Review
The Beef Bourguignon offered for the adult entree was actually really good. The meat was very flavorful and tender. Although I enjoyed it, I probably would have preferred having the world-famous Plaza Inn fried chicken instead.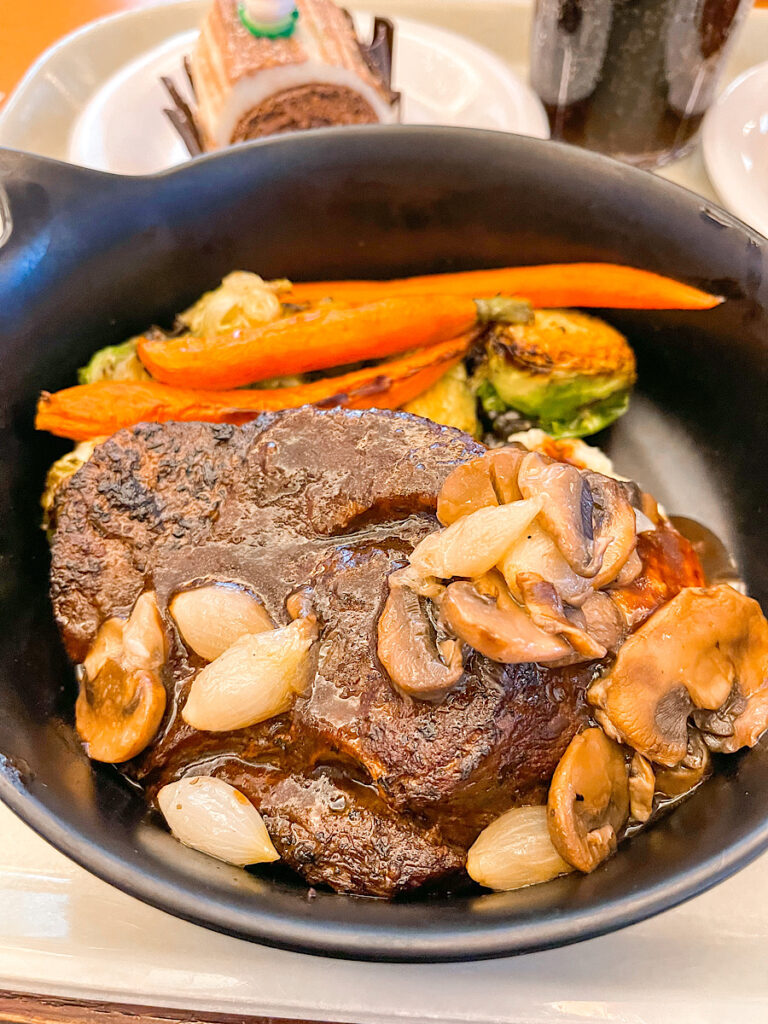 All three of my kids had the Chicken Tenders, although two of them were old enough to order from the adult menu, and liked them. They were not a fan of the mashed potatoes, but the don't like them in general. I tried them and thought they were great!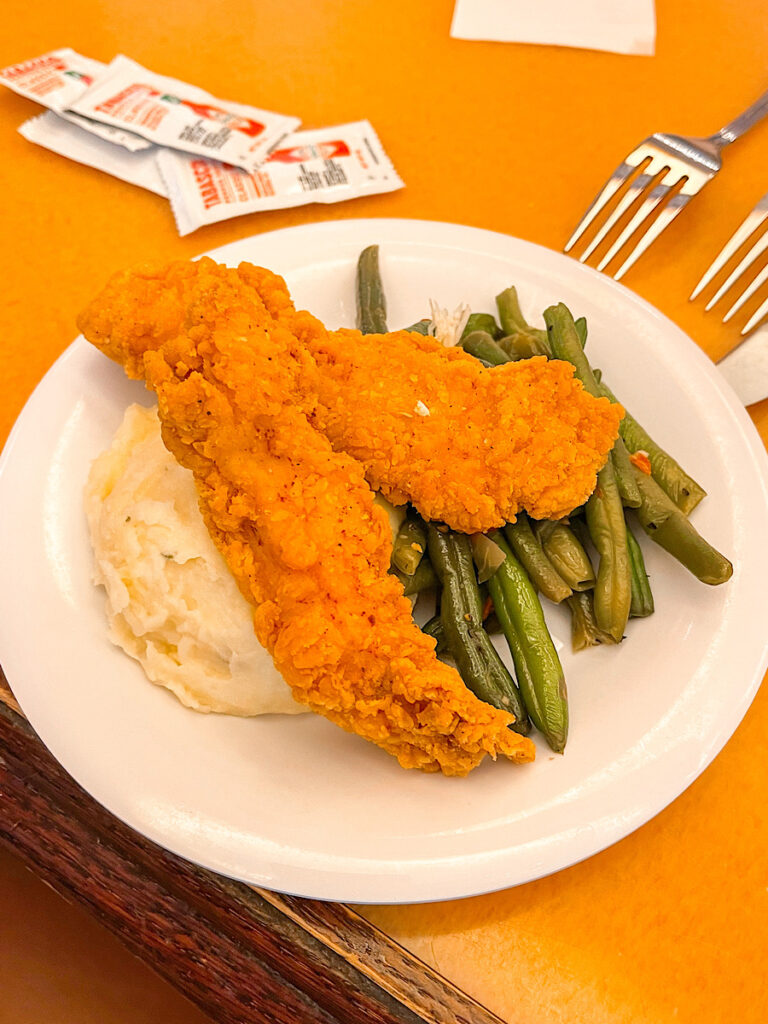 The Black Forest Yule Log was absolutely delicious! Probably my favorite part of the meal.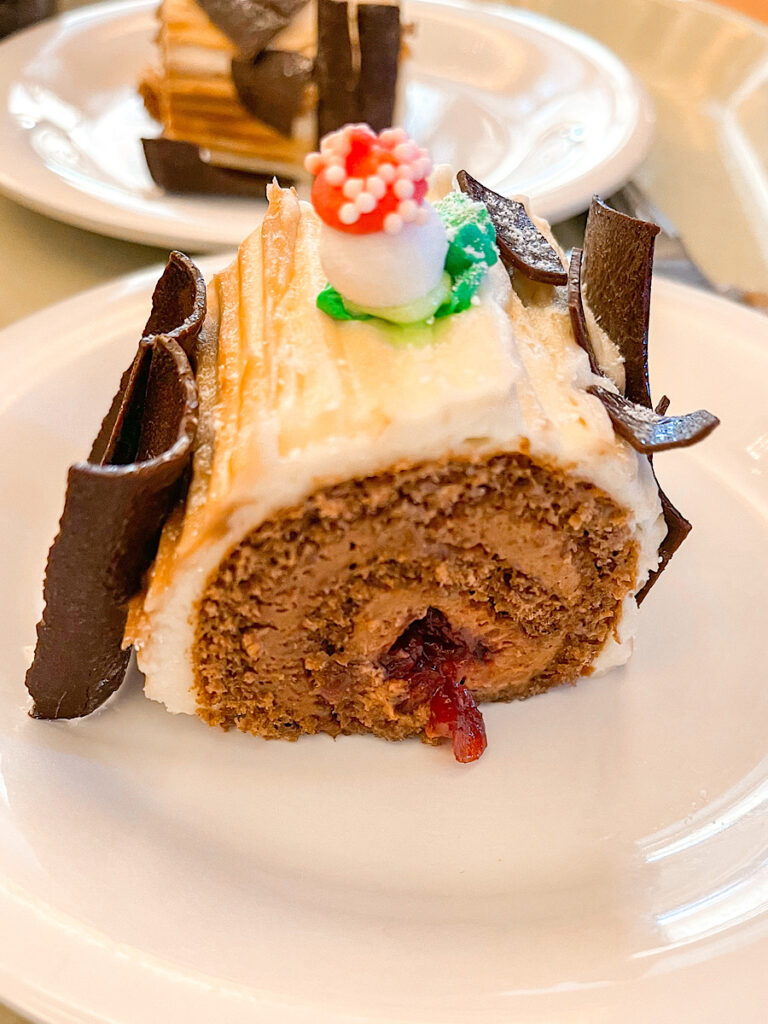 Is the Plaza Inn Dining Package Worth It?
Ultimately, if you're looking for a convenient way to enjoy watching Mickey Mouse and your favorite Disney characters in the current Disneyland parade from exclusive sitting areas that offer a delicious meal food plus beverage and if you can fit the additional cost into your budget, then it might be worth considering purchasing this package – especially if you've got a larger family or group coming along too!
I chose to purchase this package for my family because we planned to visit the week before Christmas, a time of year that is almost always packed! Because of the parade dining package, we were able to enjoy the Christmas Fantasy Parade with little stress, which was totally worth it to me. The only thing I would have changed is to offer Disneyland's famous fried chicken!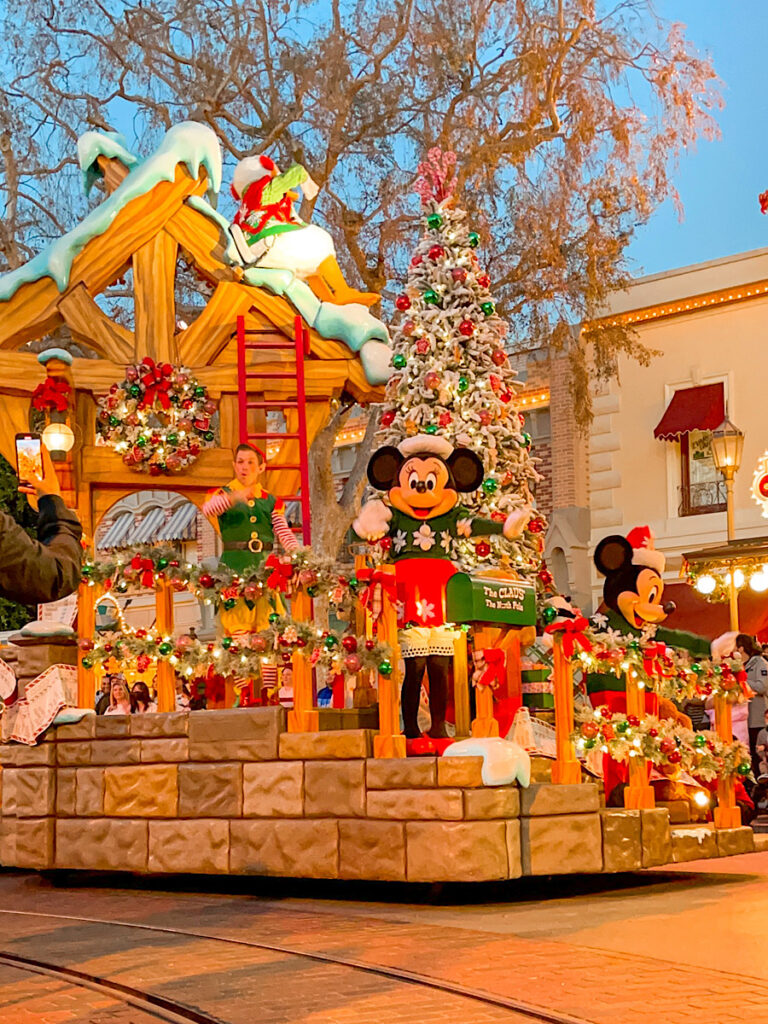 Frequently Asked Questions
What is the Disneyland Parade Dining Package?
The Disneyland Parade Dining Package is a special reservation-based offering that allows guests to reserve priority seating for the iconic Main Street USA parade at Disneyland. This package includes a meal from the Plaza Inn as well as reserved seating tickets and other perks.
Where do I check-in for the Parade Dining Package?
You will check-in at the Plaza Inn restaurant on Main Street USA. Be sure to arrive at your reservation time and have your name ready for the cast member at the door.
What is included in the Disneyland Parade Dining Package?
The package includes a meal, beverage, reserved seating tickets, and a souvenir lanyard.
Is there reserved seating for the parades with this package?
Yes, you will receive instructions for where to check-in and how to find your parade viewing section at your designated time. These seats offer optimal viewing of the parade with front row access.
How much does the Parade Dining Package cost?
The price of the package varies depending on your age and meal choice. Adults generally cost $45 while children are $25.
Is it possible to modify any reservations made for a parade dining package?
Yes, you can modify your reservation. You will need to contact Disney directly to make any changes.
How will I know where to go for my specific parade viewing area and meal after booking my reservation?
You will receive a confirmation email with all of the information you need, including check-in location and time as well as details about your reserved seating for the parade.
More Disneyland Dining Packages & Reviews:
Fantasmic Dining Package at Hungry Bear Restaurant (Disneyland Park)
World of Color Dessert Party (Disney California Adventure Park)