Thick and creamy Make Ahead Mashed Potatoes are packed with flavor and are great for any occasion, especially when you are feeding a crowd! They are great because they can be made a day before you need them, giving you less stress when it's time to cook.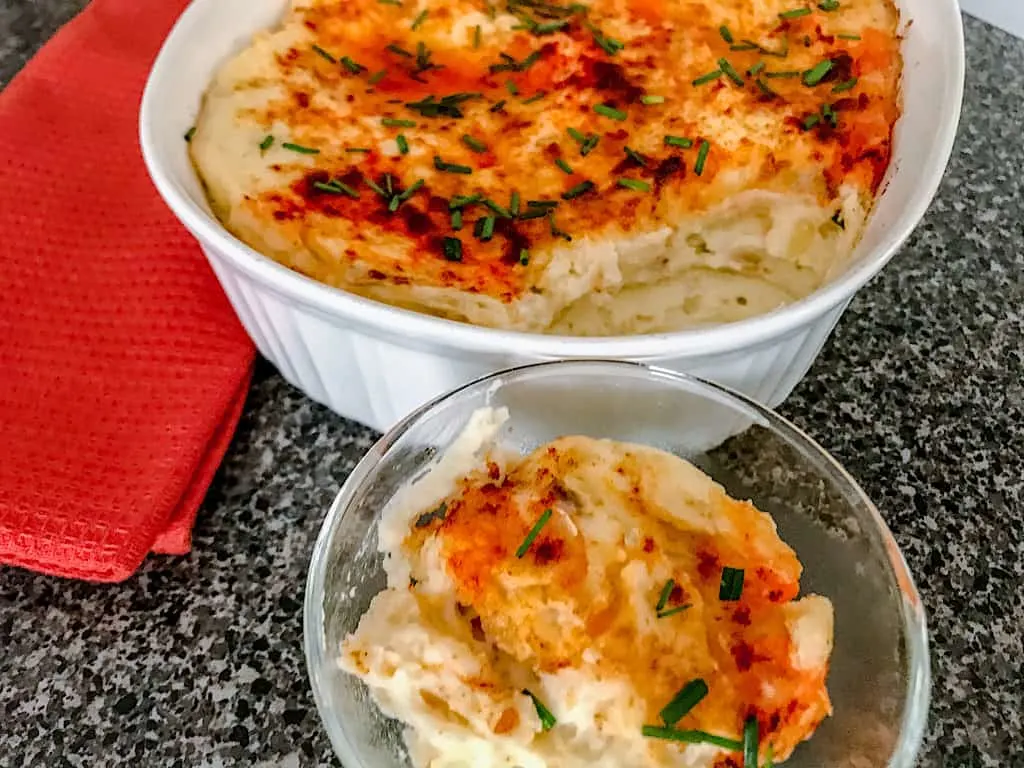 This post may contain affiliate links. When you click on these links, I get a small percentage back at no cost to you! For more information see my disclosure policy.
Below you will find tips, tricks and helpful hints for making this recipe including step by step instructions with pictures. If you would like to go directly to the recipe, scroll down to the recipe card or tap "Jump to Recipe" at the top of the page.
Do you love mashed potatoes? I do too! That's why I wanted to share my recipe for creamy make ahead mashed potatoes with you.
It's the perfect side dish for any occasion and it can be made in advance so that your life is easier when hosting a dinner party or holiday gathering. You won't believe how easy this recipe is to make, either!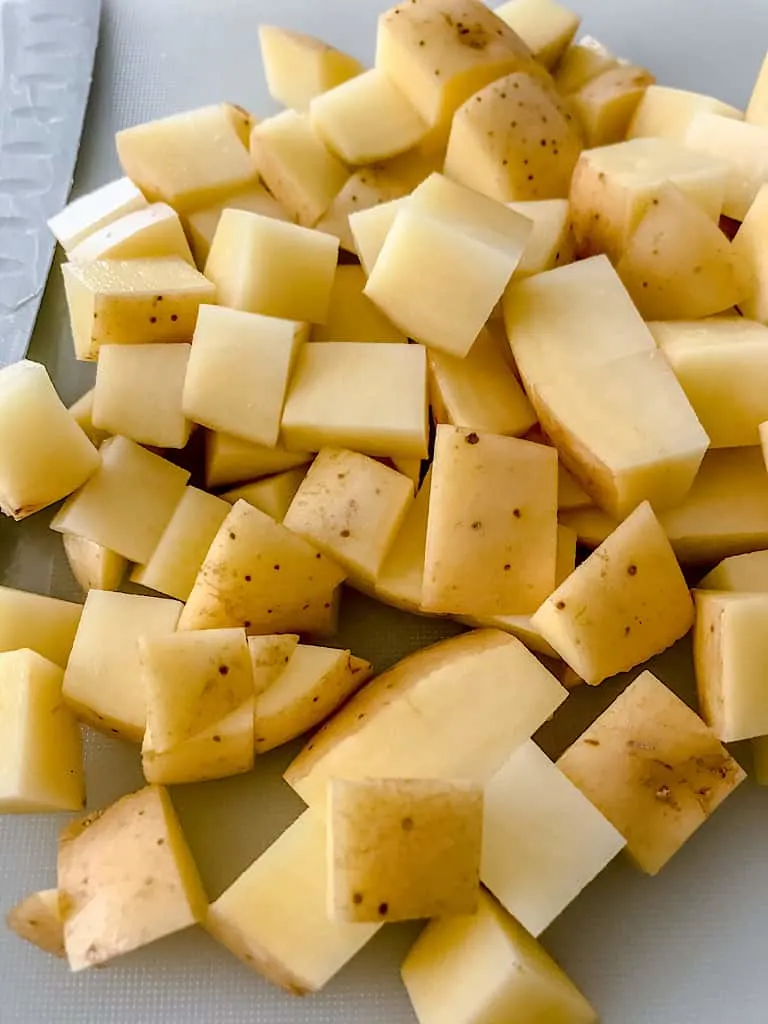 Once you try these delicious, creamy mashed potatoes once, they will become a staple in your home. They are simple enough that even the pickiest eaters will enjoy them but flavorful enough that everyone else at the table will ask for seconds.
Plus, they are great because you can make them ahead of time and reheat them before serving without sacrificing flavor or texture! This means less stress on you during those busy days leading up to Thanksgiving or Christmas dinner.
So what are you waiting for? Let me show you how to make my favorite mashed potatoes today!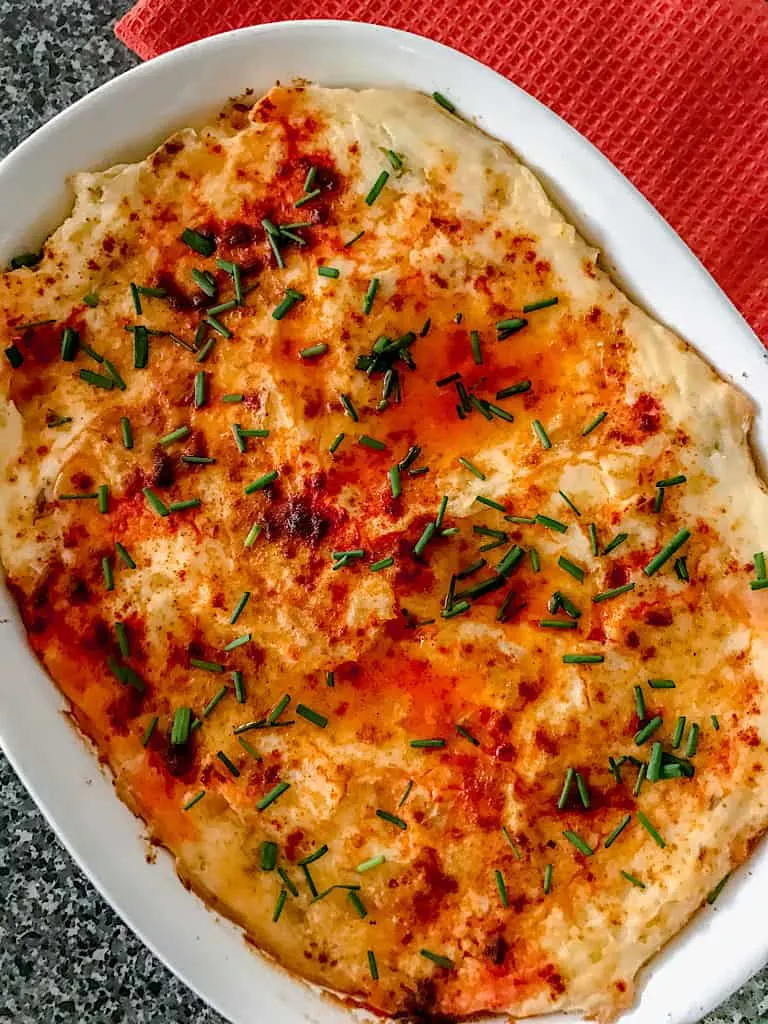 What Type of Potatoes are Best for Mashing?
While you can use almost any type of potato for mashed potatoes, I recommend that you use Russet or Yukon Gold.
One important thing to remember is to check the potatoes for blemishes. Any imperfections should be removed before cooking , since they will not be puréed when you make your mash .
If you are looking to experiment with flavors, try different types of potatoes. You can even mix two or three varieties of potatoes together for an interesting twist on this classic side dish.
Should You Peel the Potatoes Before Boiling?
Peeling the potatoes is a matter of preference. I usually leave the skins on, since they add nutrients, fiber, and texture to this otherwise simple dish.
If you prefer a smoother, more velvety texture , or if you are going for a classic look, however, then by all means peel away that skin!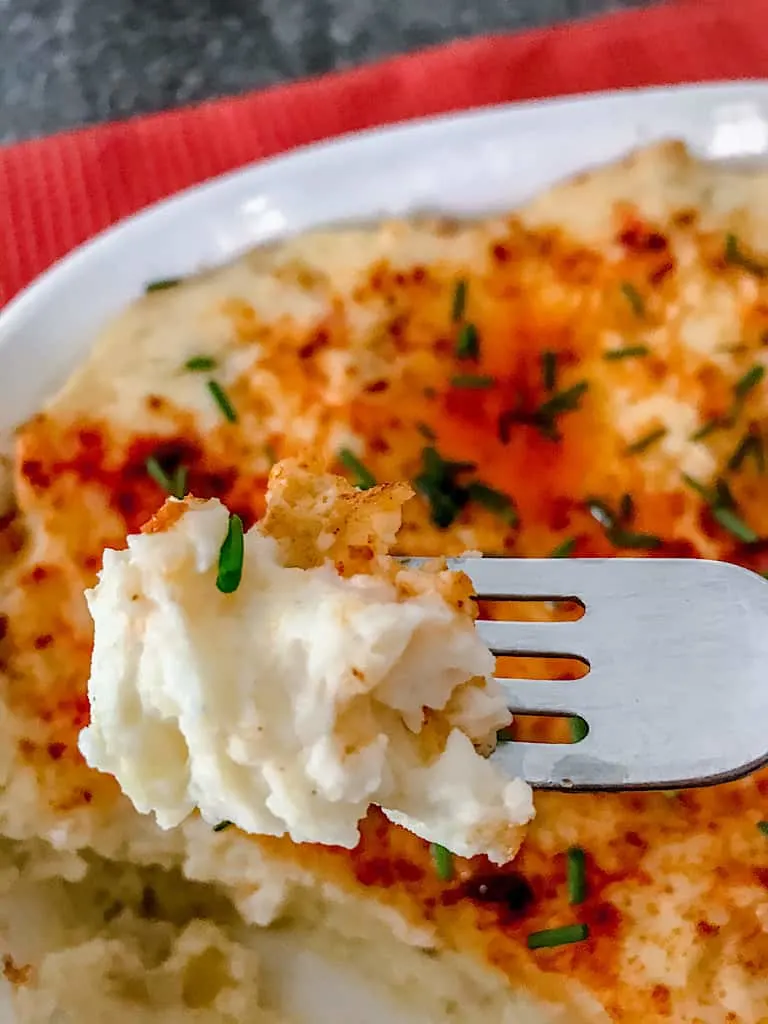 Do You Need to Cut the Potatoes?
There is a certain way that you should cut potatoes before boiling them, and this process makes for extra smooth mashed potatoes.
First, dice your potatoes into bite-sized cubes. Then, slice each cube in half lengthwise . This allows for more even cooking and prevents any pieces from burning .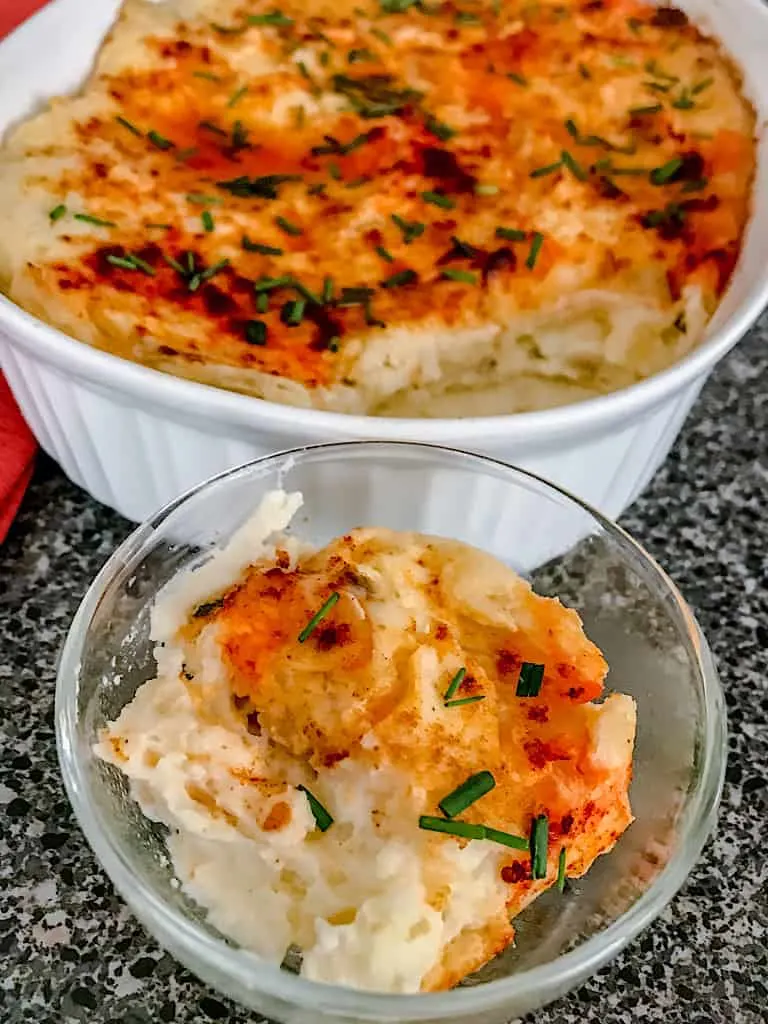 How Long Do Mashed Potatoes Last?
Mashed potatoes can keep in the refrigerator for three to five days. This makes it easy to prepare them on a Sunday and serve them during the upcoming week at lunch alongside your favorite sandwich or soup .
How Far in Advance Can You Make Mashed Potatoes?
I recommend preparing these make ahead mashed potatoes one day before you are ready to serve them. If you are making them for Thanksgiving, then make them on Wednesday.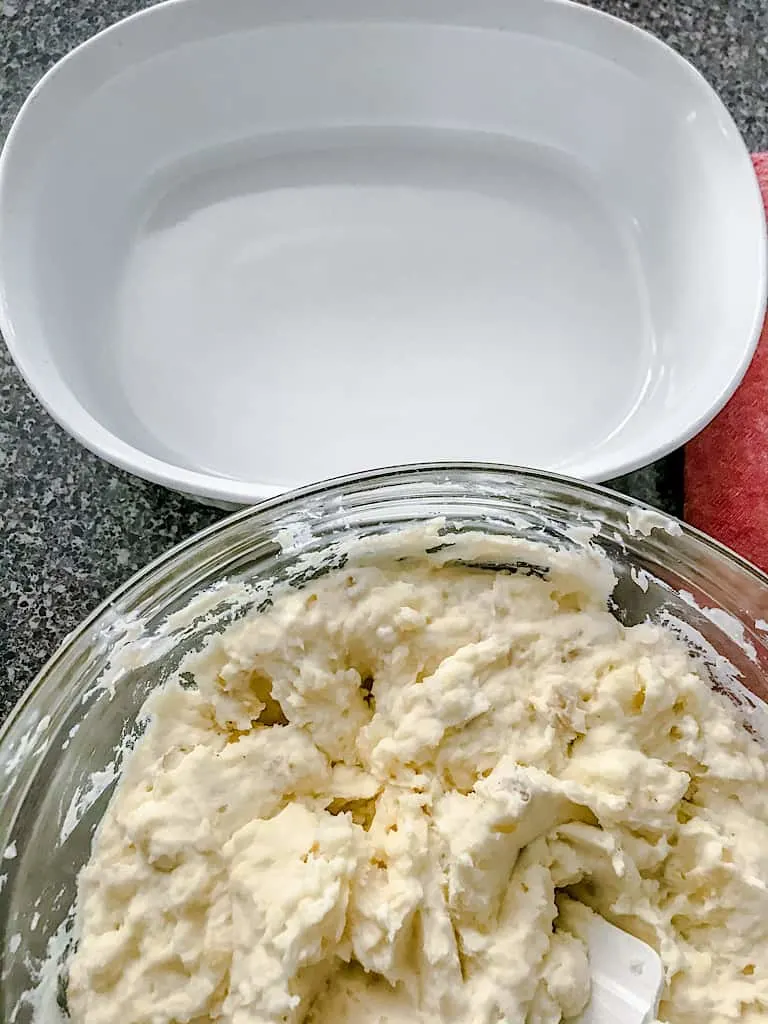 Make Ahead Mashed Potatoes Ingredients
Potatoes- Like I mentioned above, I recommend using Russet or Yukon Gold Potatoes. My favorite for this recipe is Yukon Gold because of their buttery flavor.
Butter- Salted or unsalted butter can be used for this recipe.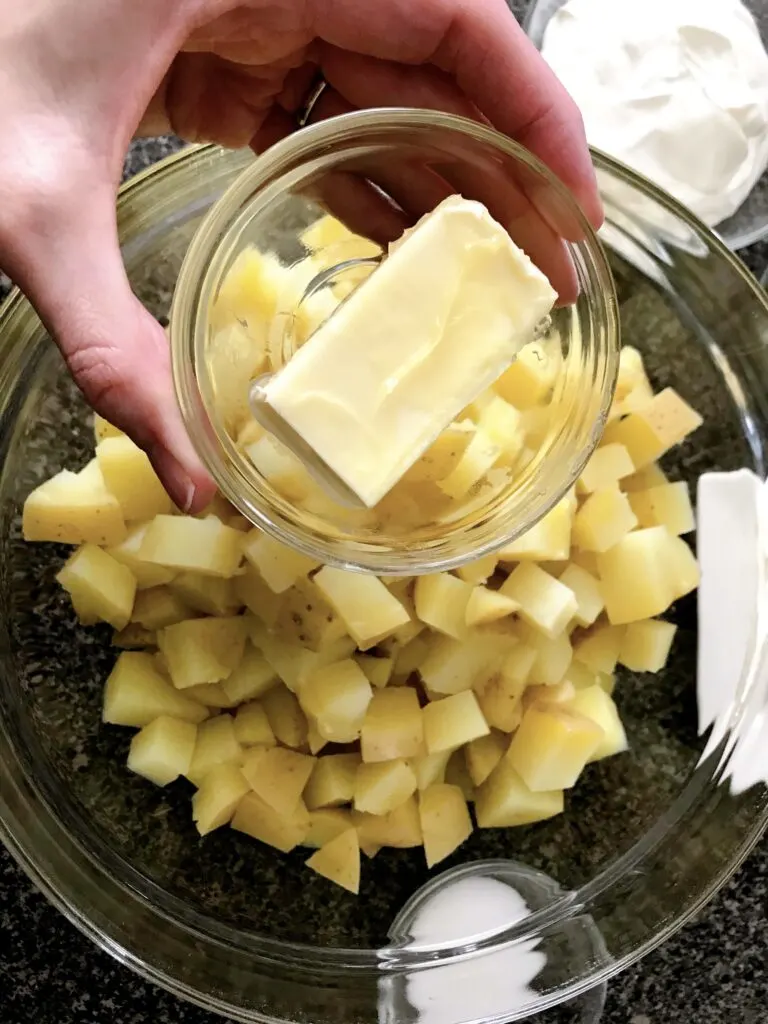 Sour Cream- I use full fat sour cream to make these mashed potatoes. Heavy cream would also work well, too!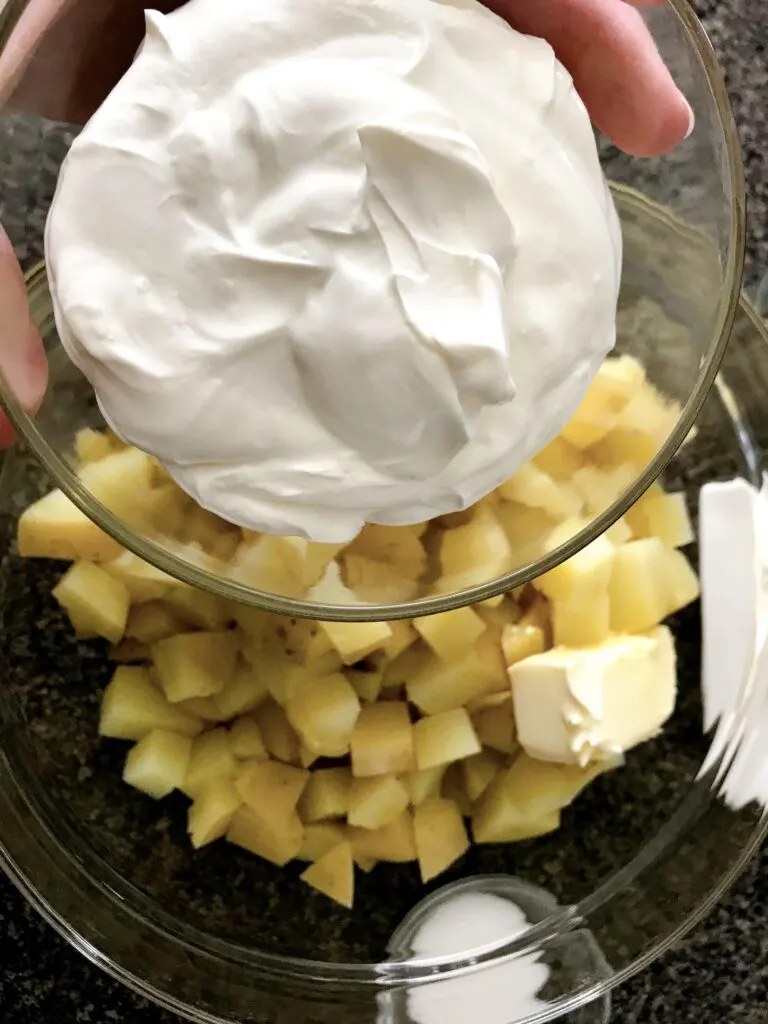 Cream Cheese- This ingredient makes the whipped mashed potatoes, giving them their signature texture and richness. Don't leave it out!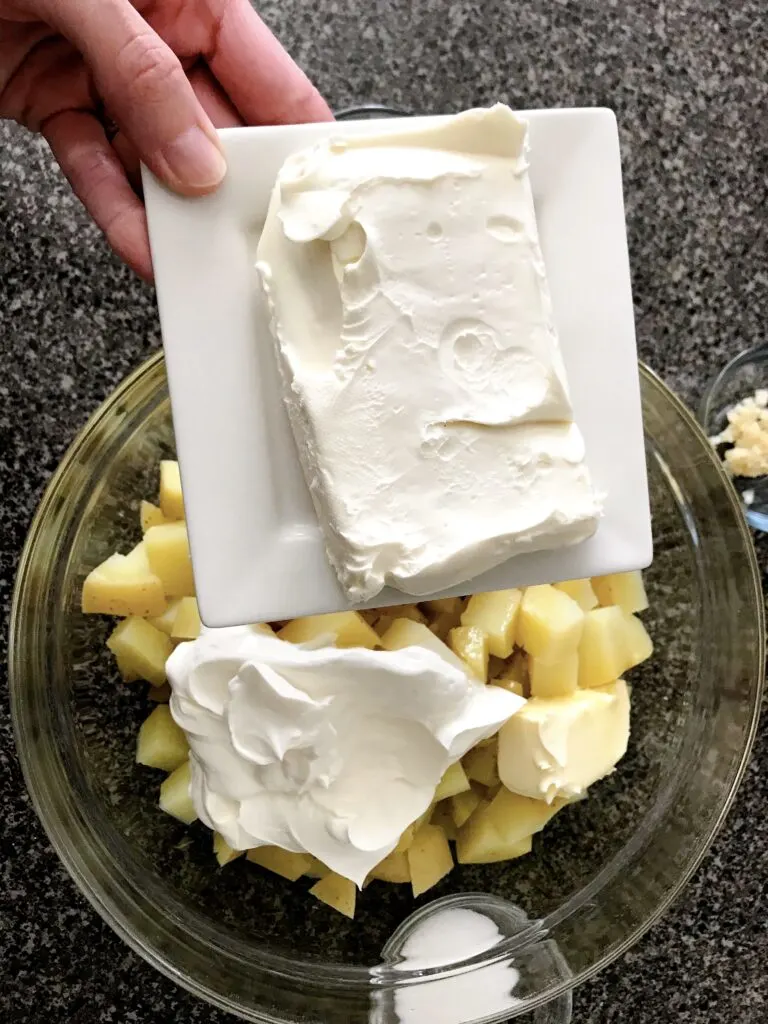 Salt- This will enhance the flavor of these potatoes and make them taste outstanding!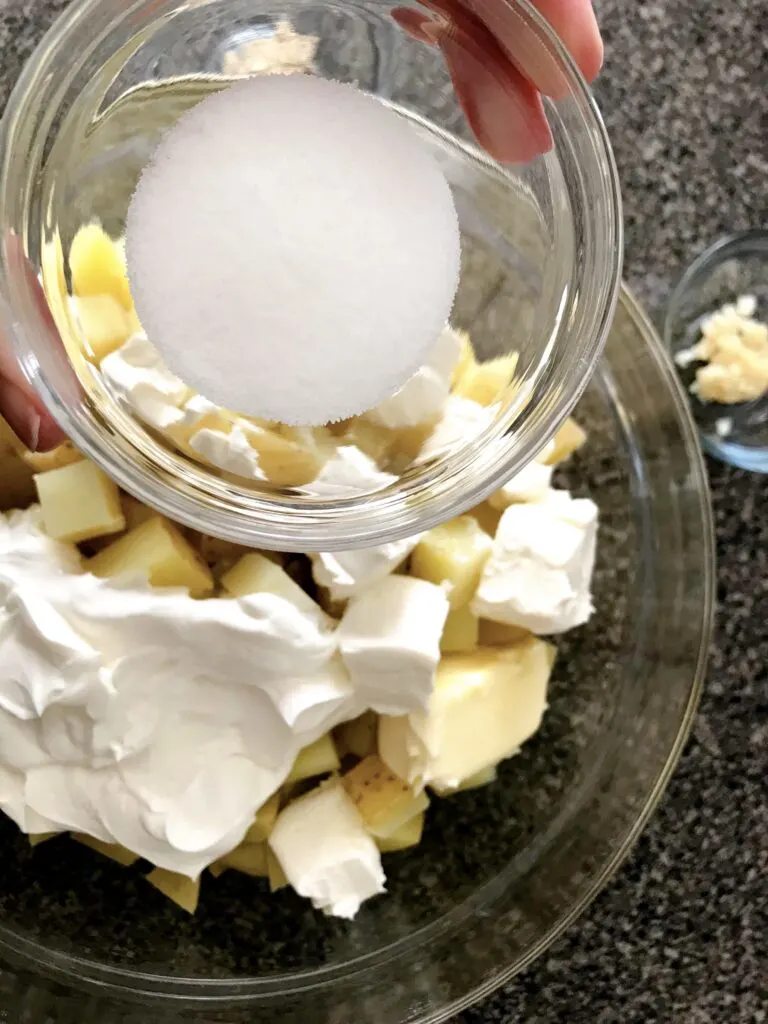 Minced Garlic- Garlic is used to give the potatoes flavor.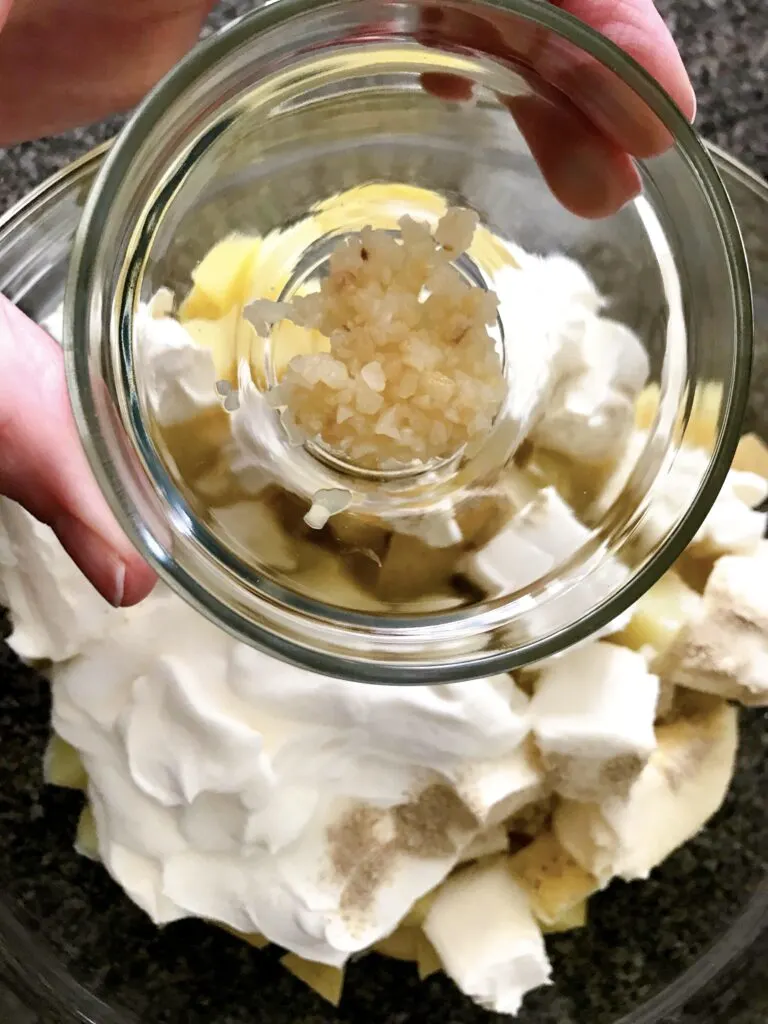 White Pepper- This is a little extra kick to make your potatoes taste even better. Black pepper may be substituted.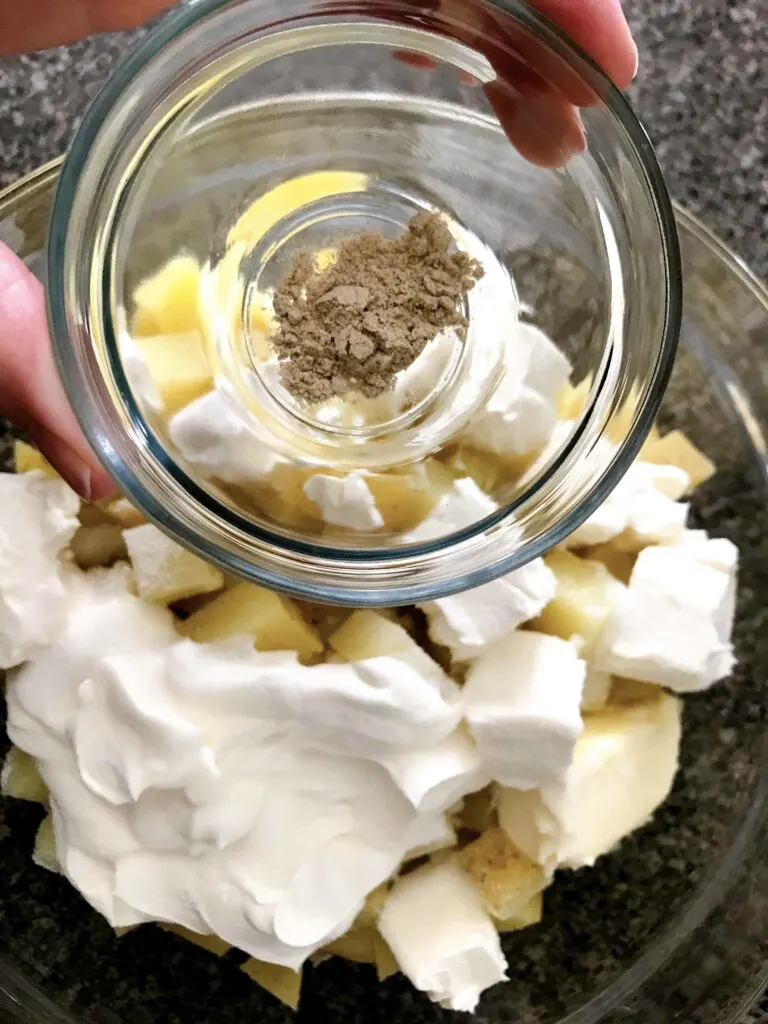 Paprika- This will be sprinkled over the mashed potatoes to give the finished product a golden look. It also adds delicious flavor.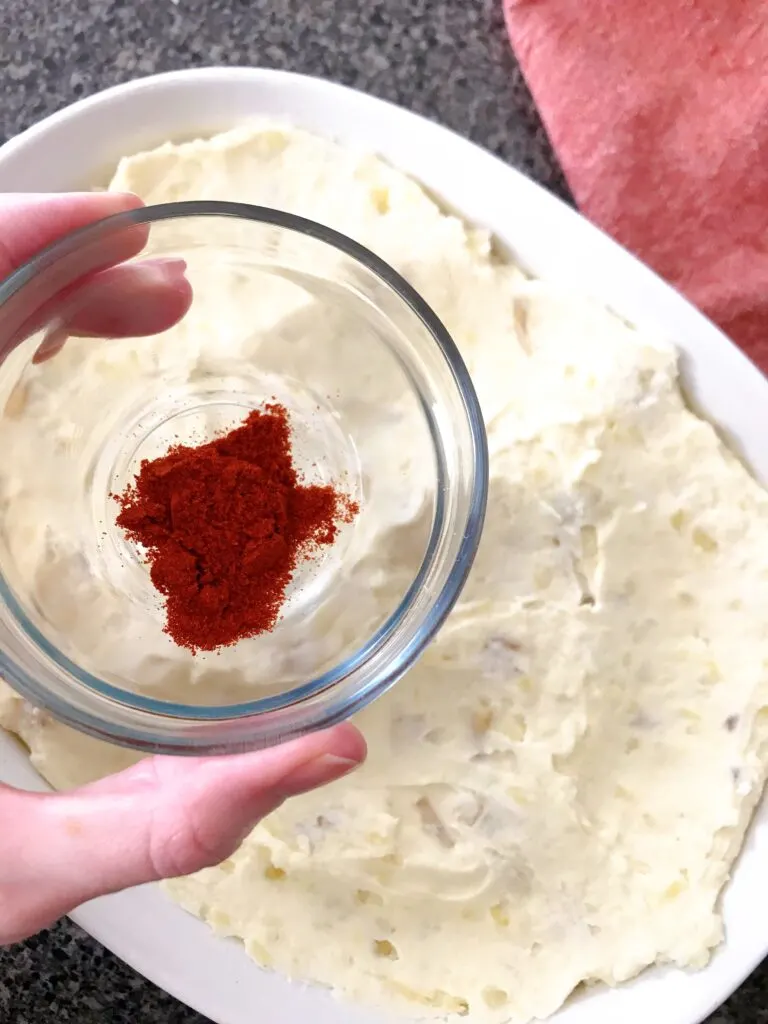 Chives- Chives are the perfect garnish for these make ahead mashed potatoes!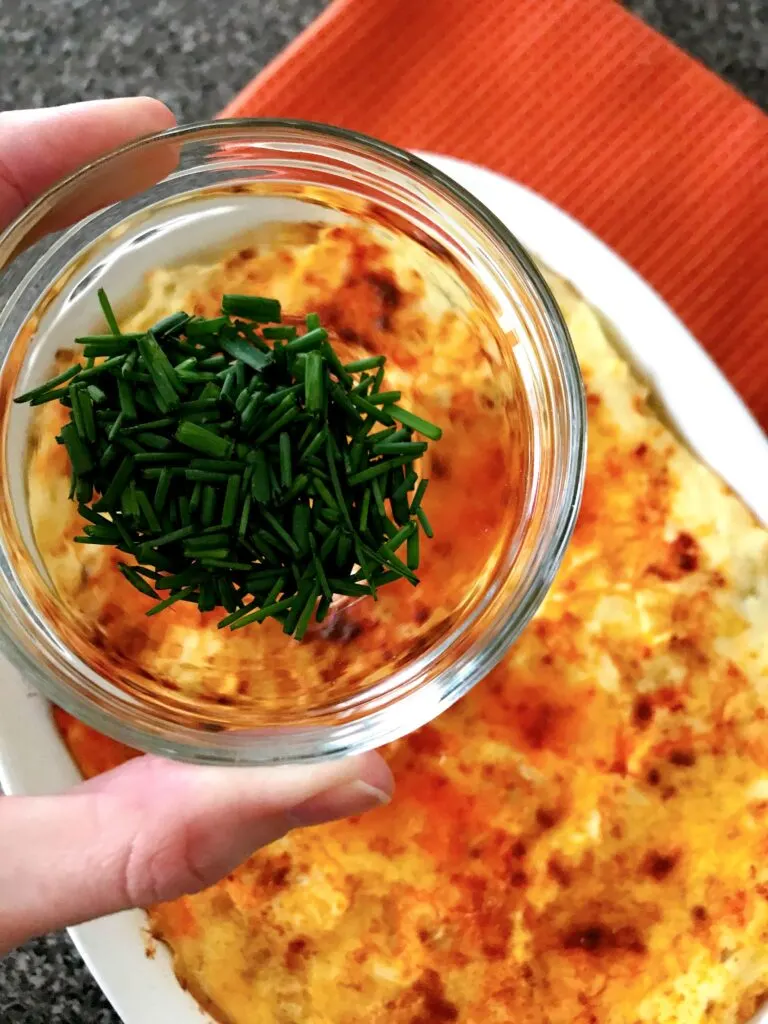 Helpful Kitchen Tools
Directions
[1] Clean and dice potatoes, leaving skin on.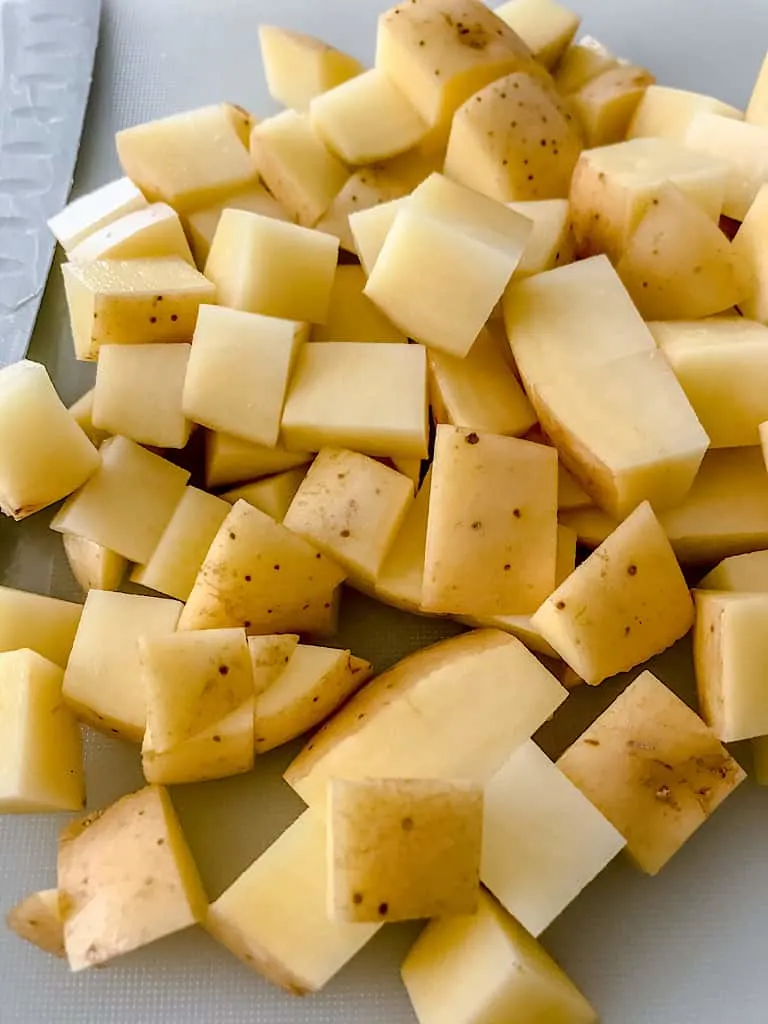 [2] Place in a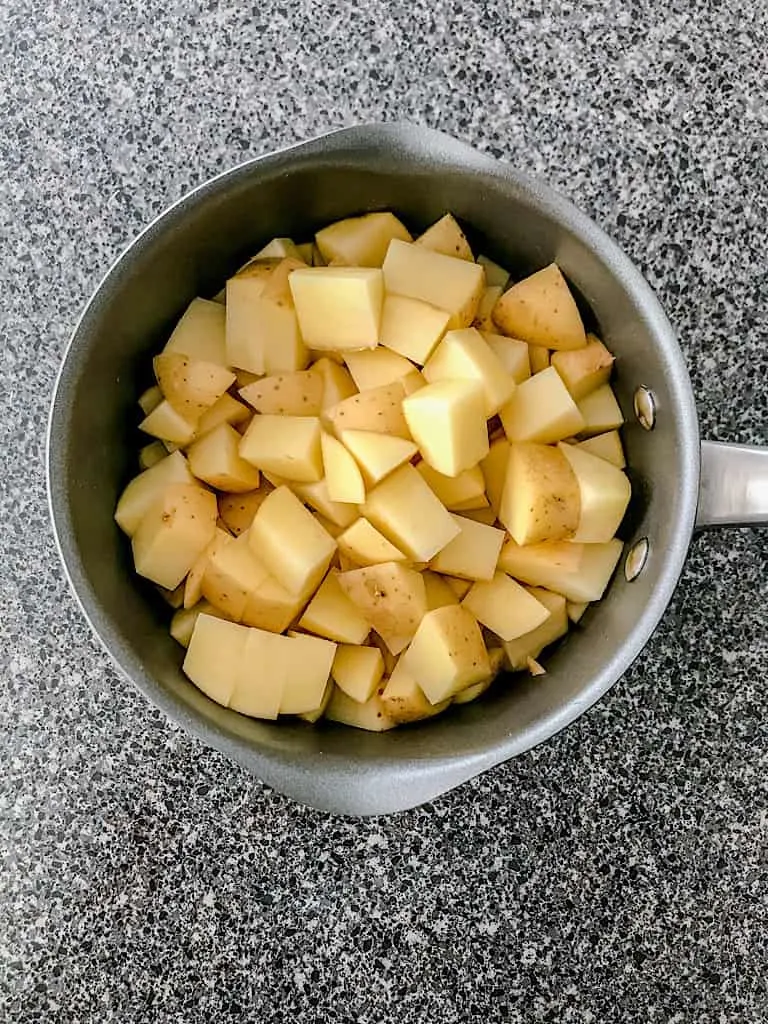 [3] Bring to a boil, then lower heat and simmer for 20-25 minutes until tender.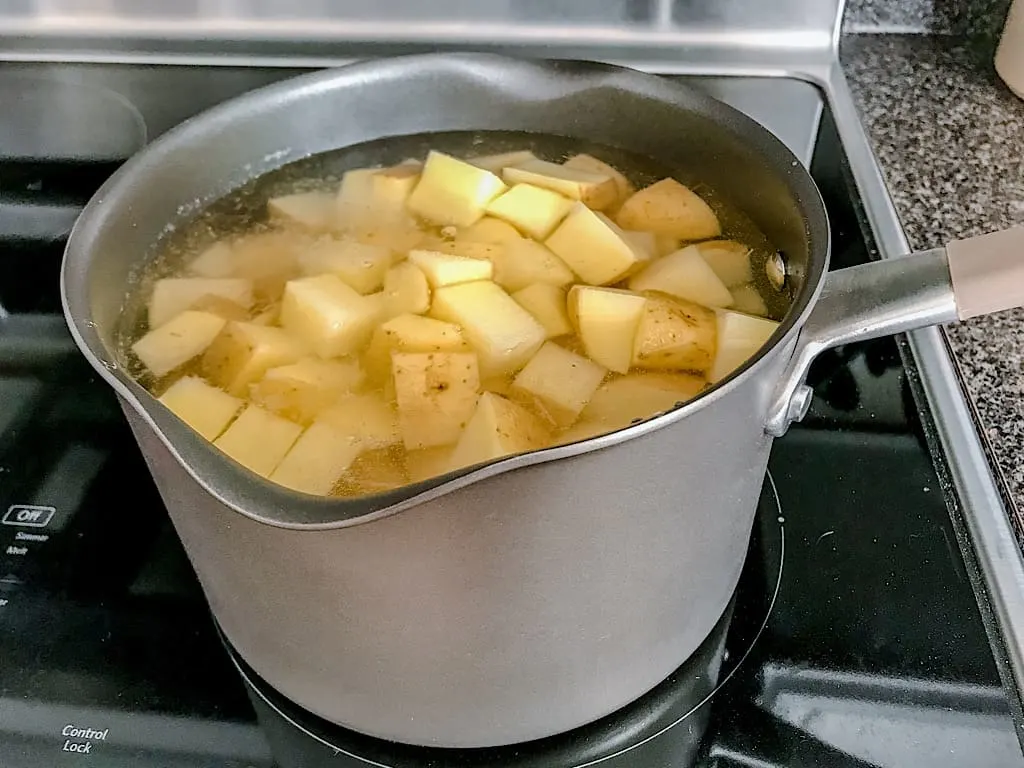 [4] Drain water and transfer potatoes to a bowl.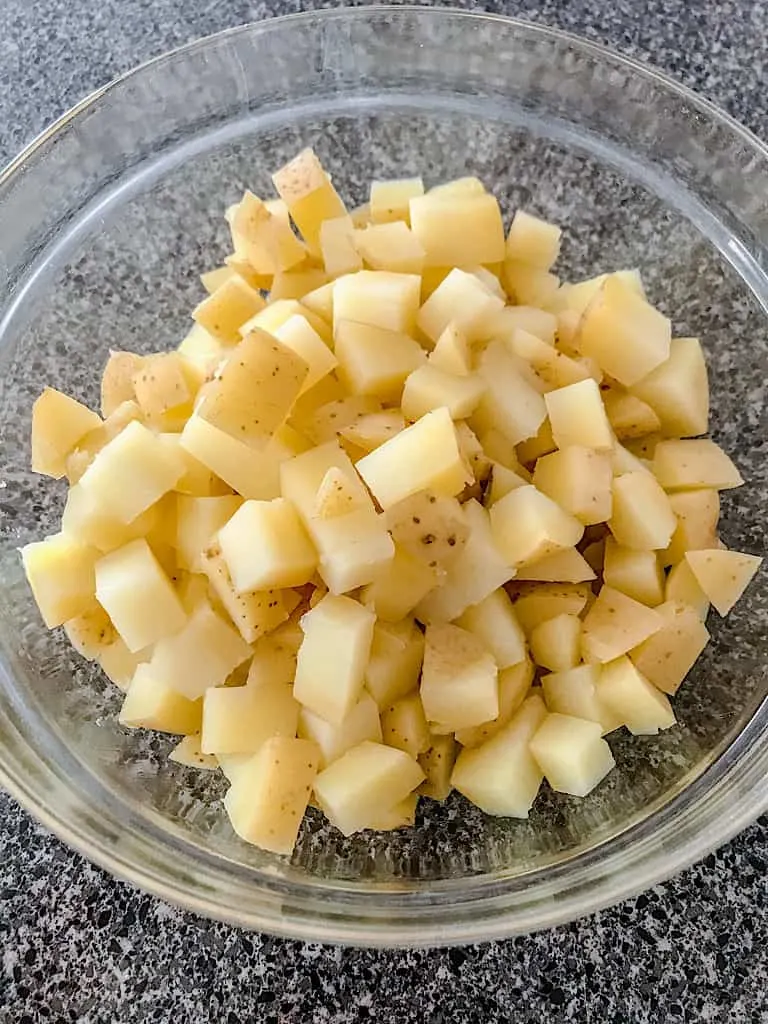 [5] Add butter, sour cream, cream cheese, garlic, salt, and white pepper to the potatoes.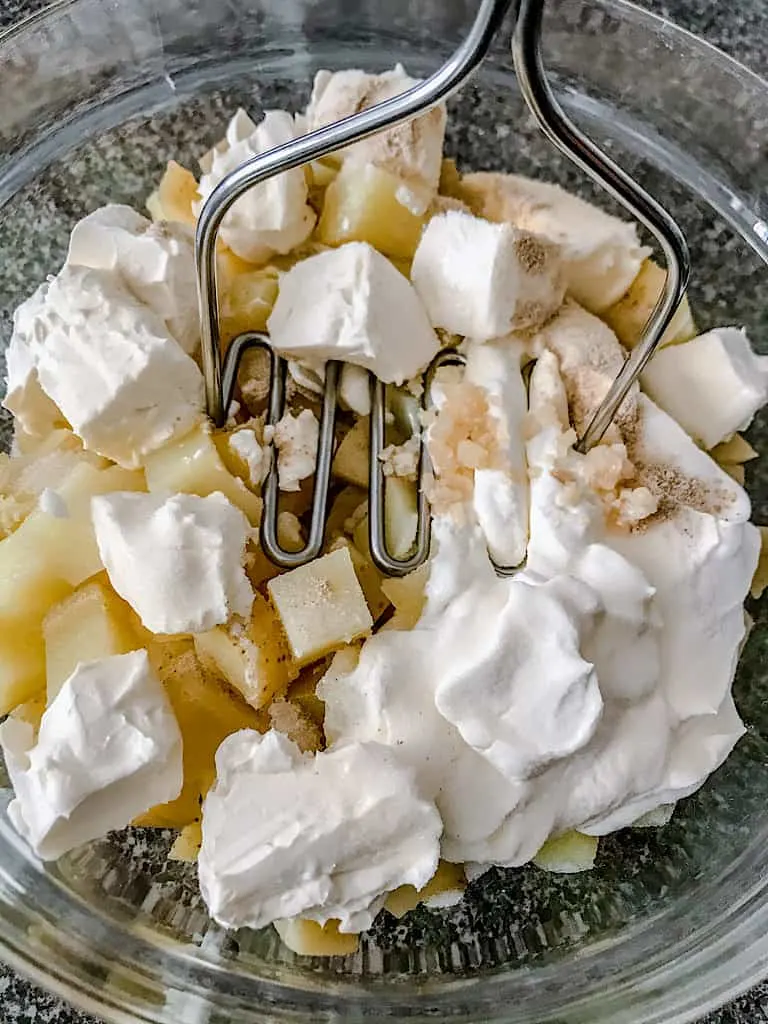 [6] Use a potato masher to smash the potatoes and mix in the other ingredients.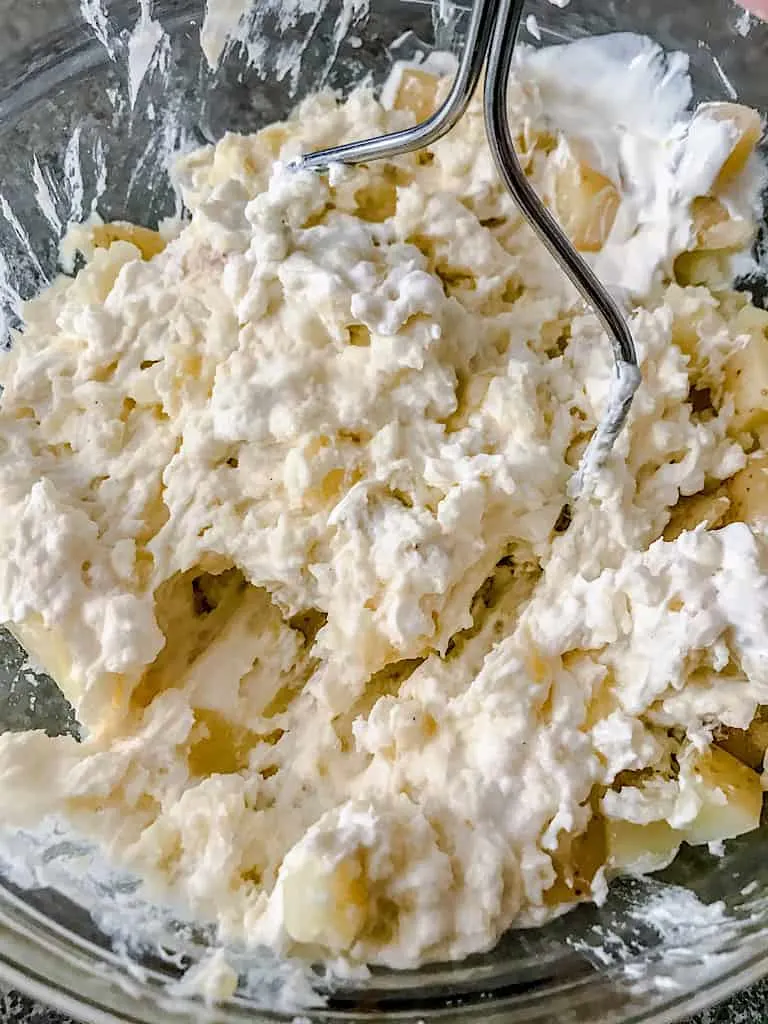 [7] Transfer the potatoes to a 2.5 a Quart baking dish.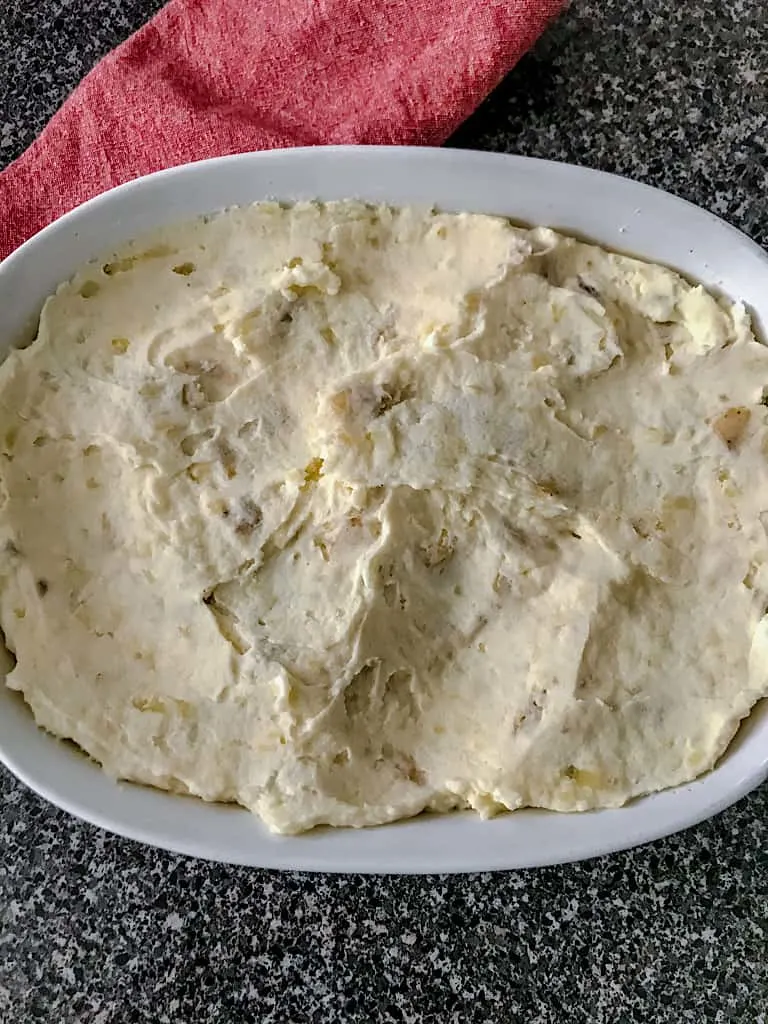 [8] Cover and refrigerate overnight.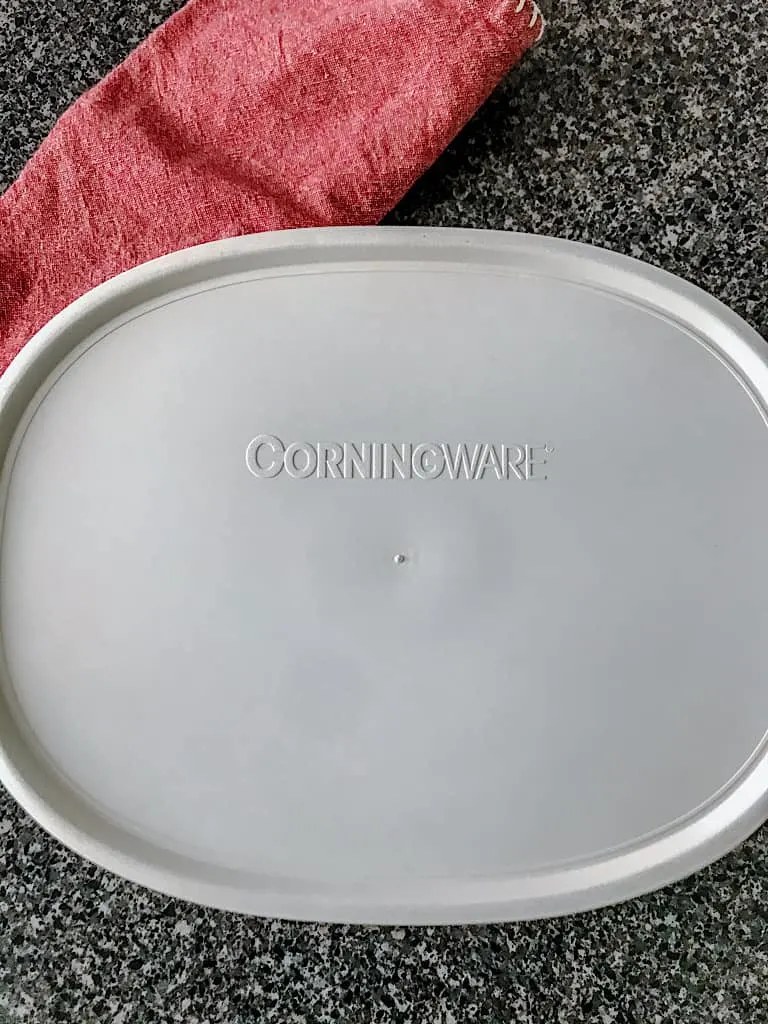 [9] Sprinkle paprika and drizzle butter over the top of the potatoes.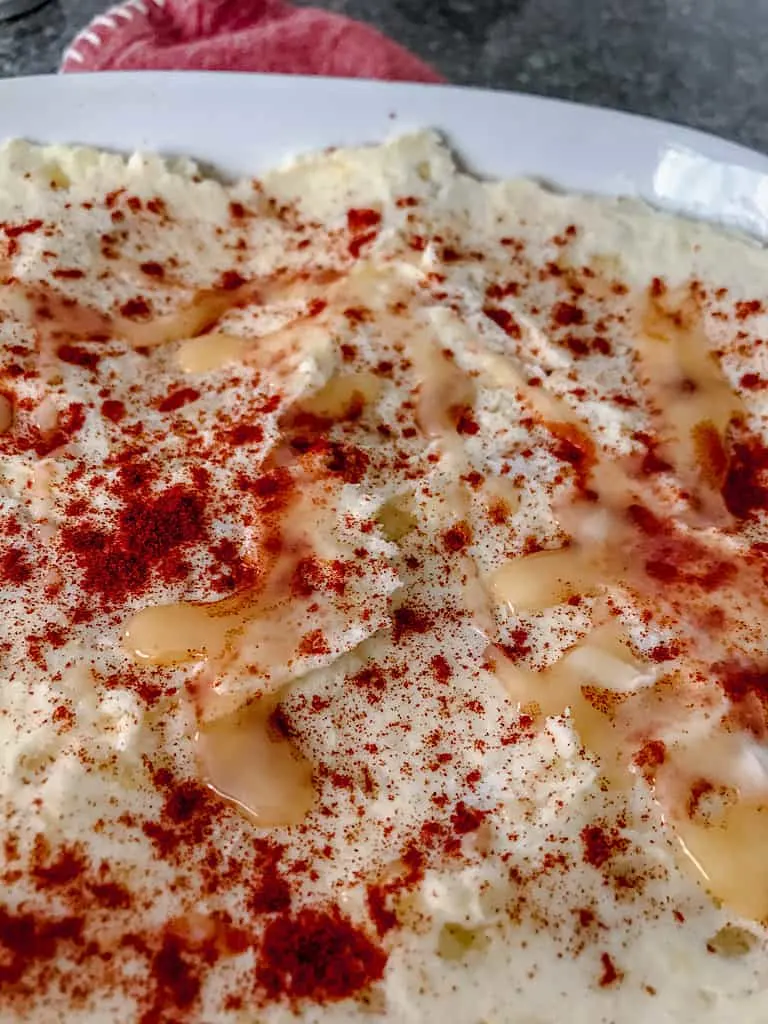 [10] Bake at 350° for 30 minutes.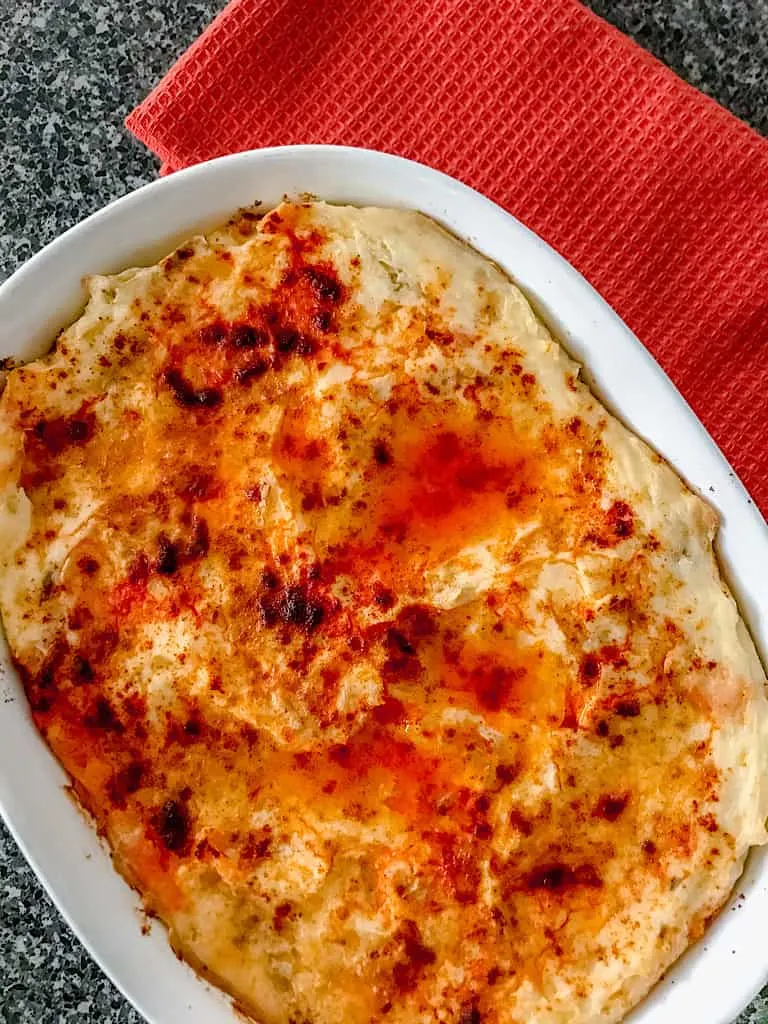 [11] Top with fresh chives.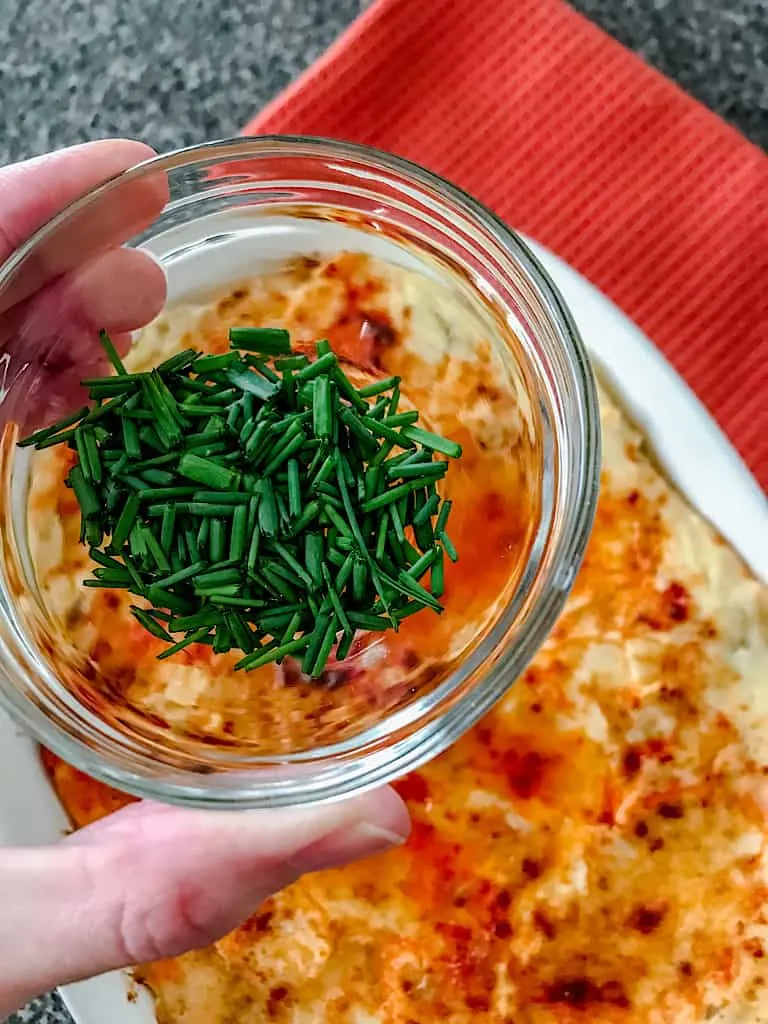 More Recipes to Try: