Copycat KFC Mashed Potatoes and Gravy is an easy recipe that helps you create this delicious side dish from one of America's favorite restaurants! Made with instant potatoes, you'll be enjoying this easy meal in no time! These mashed potatoes make a great side dish to many entree's and are a winner for Thanksgiving dinner!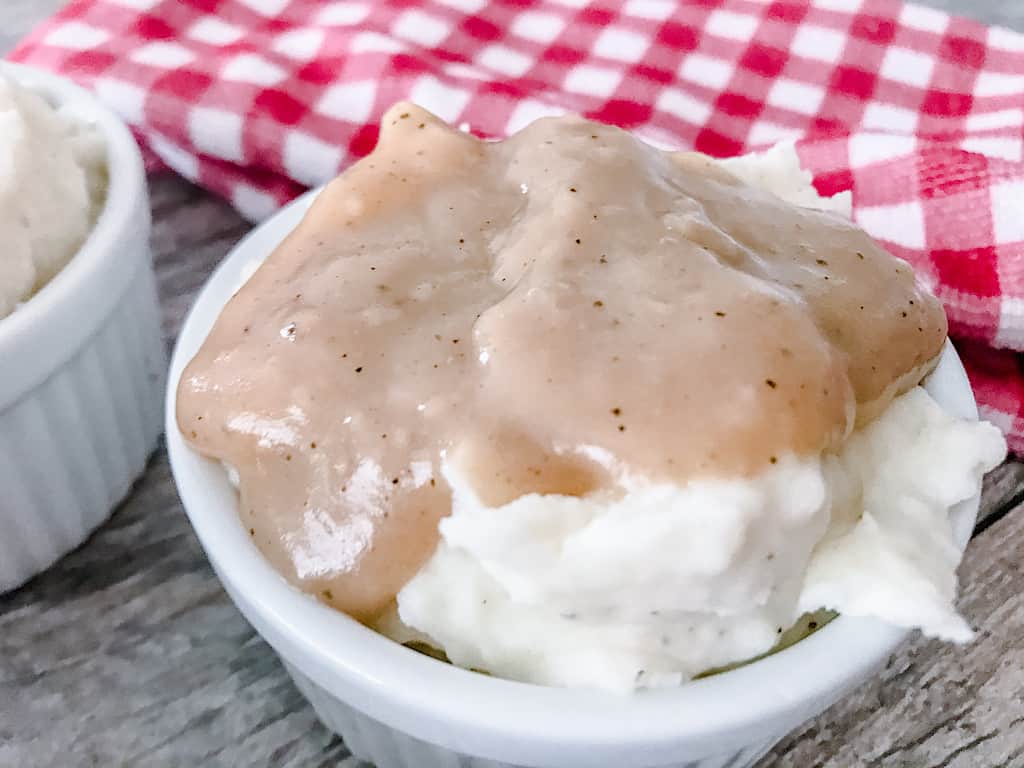 This post may contain affiliate links. When you click on these links, I get a small percentage back at no cost to you! For more information see my disclosure policy.
Below you will find tips, tricks and helpful hints for making this recipe including step by step instructions with pictures. If you would like to go directly to the recipe, scroll down to the recipe card or tap "Jump to Recipe" at the top of the page.
Why You'll Love this Recipe
There is something about the KFC's delicious mashed potatoes and gravy. It is always one of my favorite side dishes. This Copycat KFC Mashed Potatoes and Gravy recipe is so easy to make and only requires a few ingredients and tastes just like the comfort food you can order at KFC restaurants.
These mashed potatoes are the perfect side dish to many entree's or as a holiday dish. This recipe is also great because you can make it ahead of time and reheat when needed.
Does KFC Use Fresh Real Potatoes or Instant Potatoes?
KFC uses secret recipes for their mashed potatoes and gravy, but we can get pretty close with some simple ingredients. For this Copycat KFC Mashed Potatoes and Gravy recipe, I used instant potatoes.
This helps to speed up the process and gives the mashed potatoes a smooth texture. You could also use fresh potatoes, but you will need to boil them first and then mash them.
Ingredients for Copycat KFC Mashed Potatoes
*Ingredient amounts are located in the recipe card at the end of this post.
Instant Mashed Potatoes: You can use your favorite brand of potato flakes. For this recipe I used Idahoan Brand.
Milk: Any milk will do. I used 2% milk, but you could also use skim milk or whole milk.
Water: This is just to help reconstitute the instant potatoes.
Butter: I used salted butter, but you could also use unsalted butter and add salt to taste.
Cream Cheese: This helps to give the mashed potatoes a rich and creamy flavor.
Salt: I used regular table salt, but you could also use kosher salt or sea salt.
Pepper: I just added a few grinds of fresh black pepper. You could also add white pepper if you prefer.
Ingredients for KFC Gravy
Beef Bouillon: This is my secret ingredient for the gravy. It gives the gravy a beefy flavor without using any meat.
Chicken Bouillon: This is also for the gravy and helps to give it a chicken flavor. You can substitute 2 cups of chicken broth, but make sure to only use 1/2 cup of water when making the gravy. You can also use 2 chicken bouillon cubes.
Flour: This is used as a thickener for the gravy.
Other Ingredients: Water, Butter, Salt, and Pepper.
How to Make Mashed Potatoes
[1] Add the water and milk to a medium pan and bring to a boil.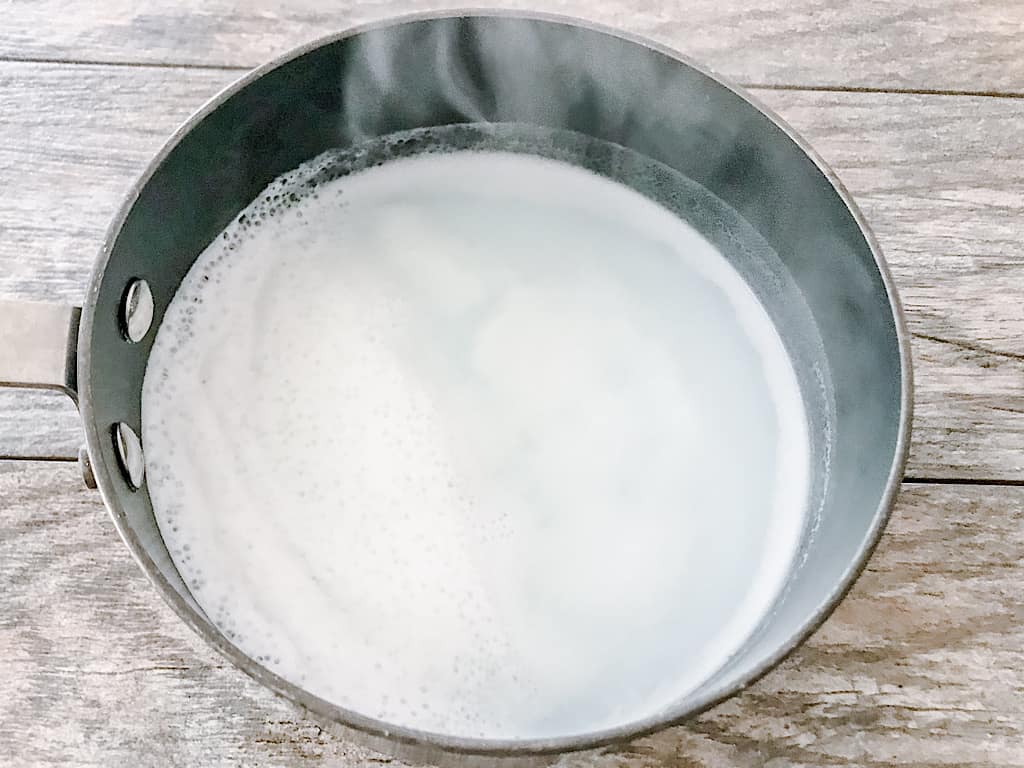 [2] Remove the pan from the heat and stir in the potato flakes.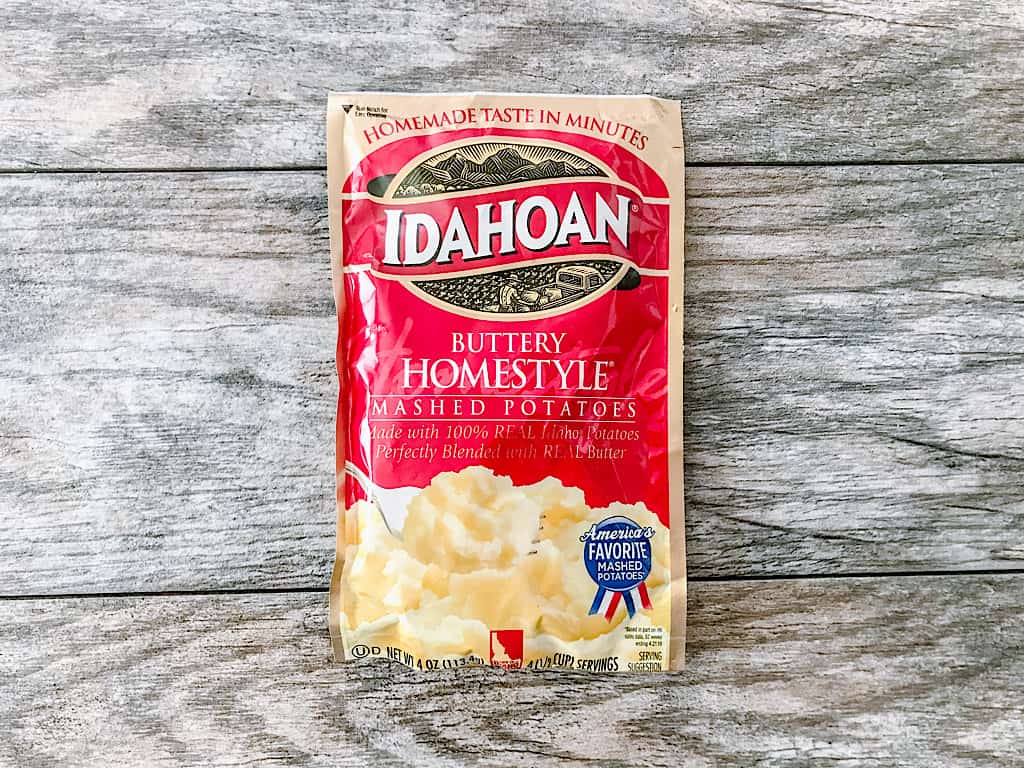 [3] When the potatoes are fluffy, mix in the softened butter and cream cheese. Add more milk at this time, if desired.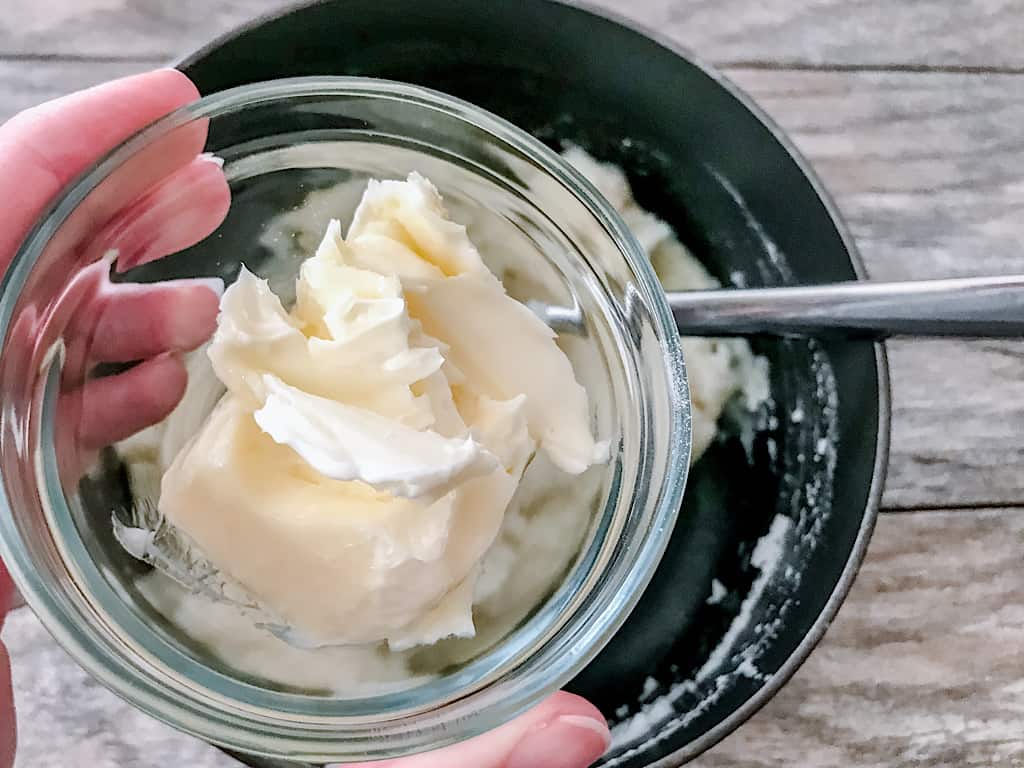 [4] Add your desired amount of salt and pepper to the potatoes.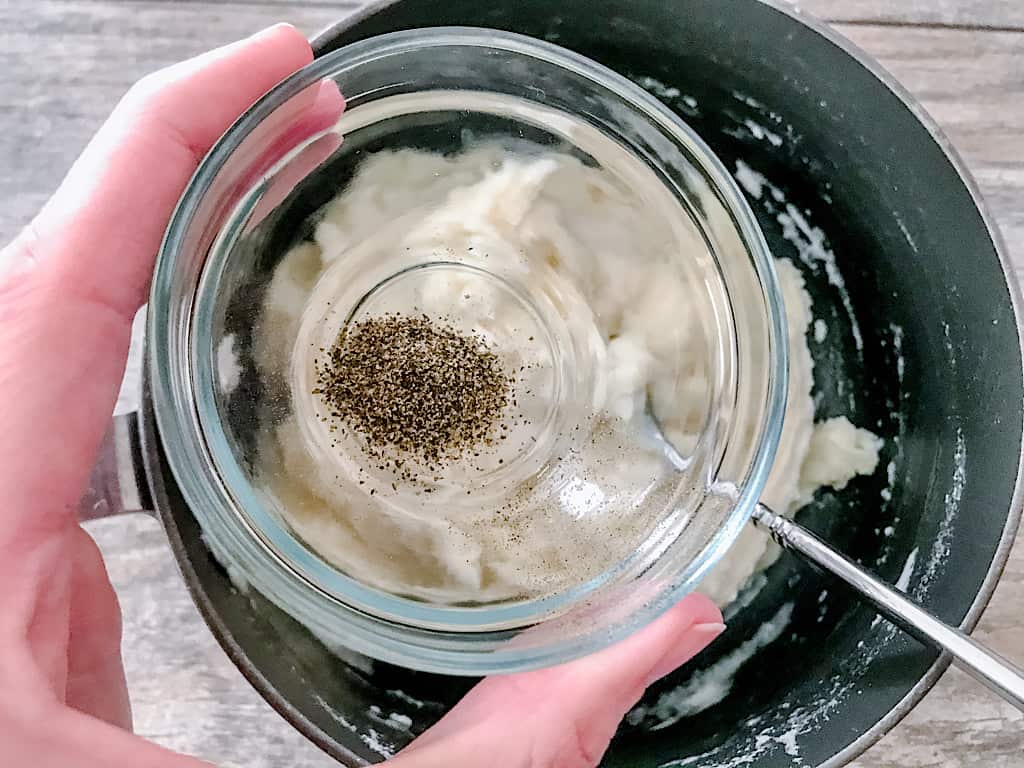 How to make Gravy
[1] Whisk together the beef bouillon, chicken bouillon, and hot water. Set aside.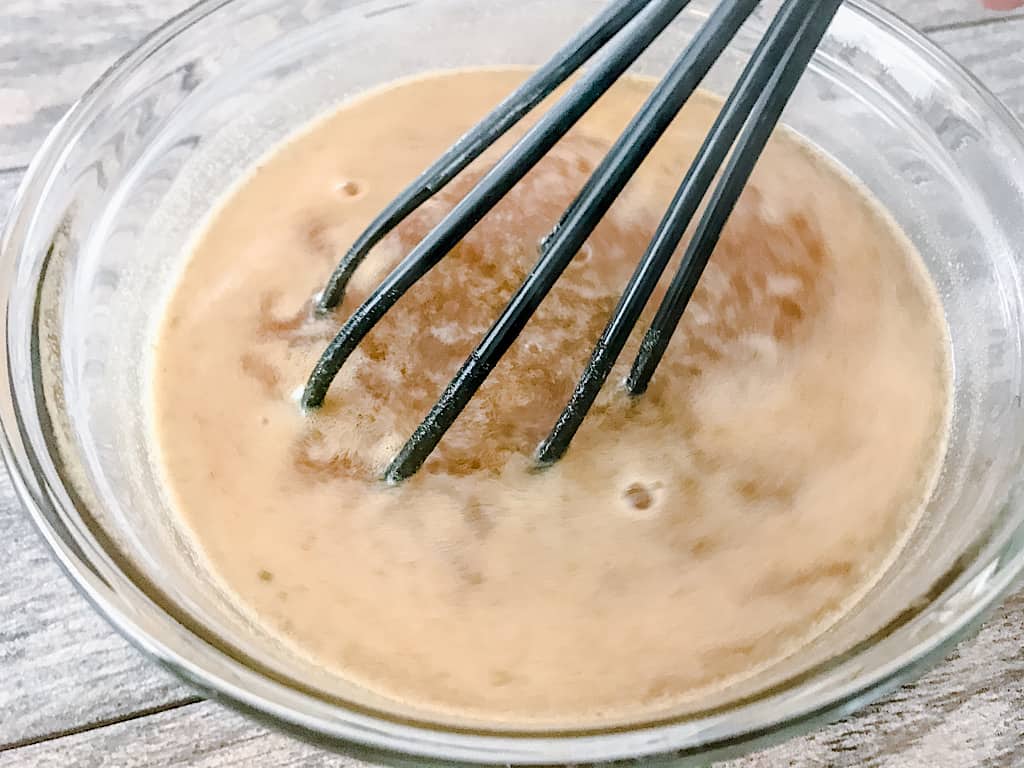 [2] Melt the butter in a pan over medium heat.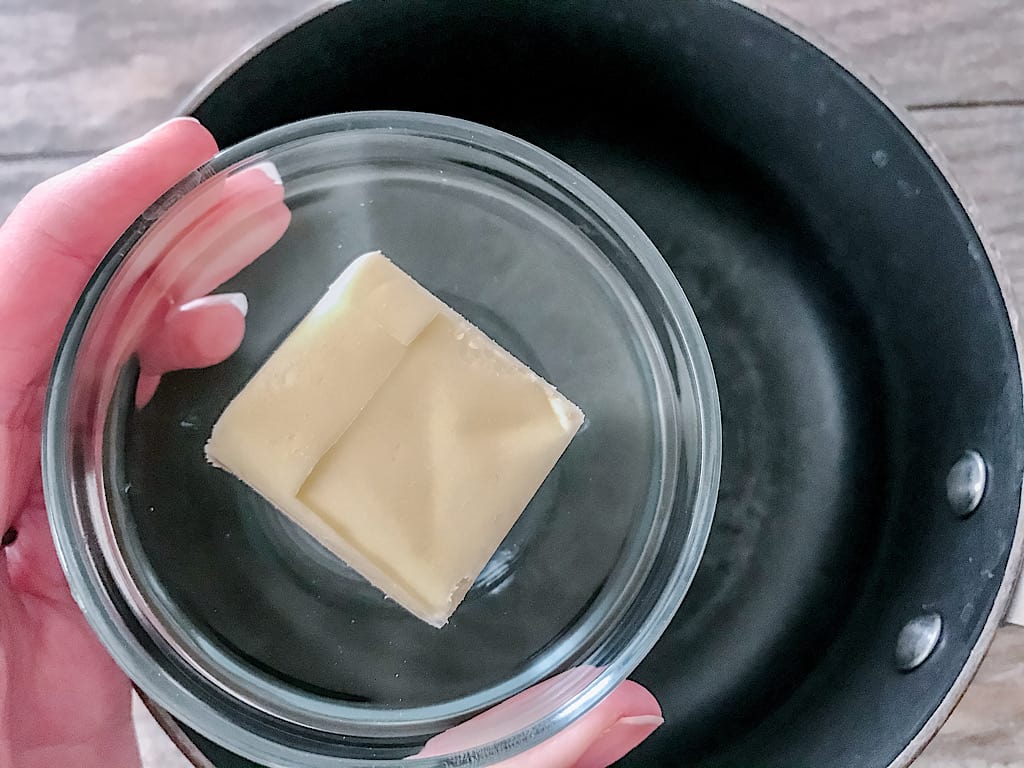 [3] Sprinkle the flour over the butter and whisk to create a roux.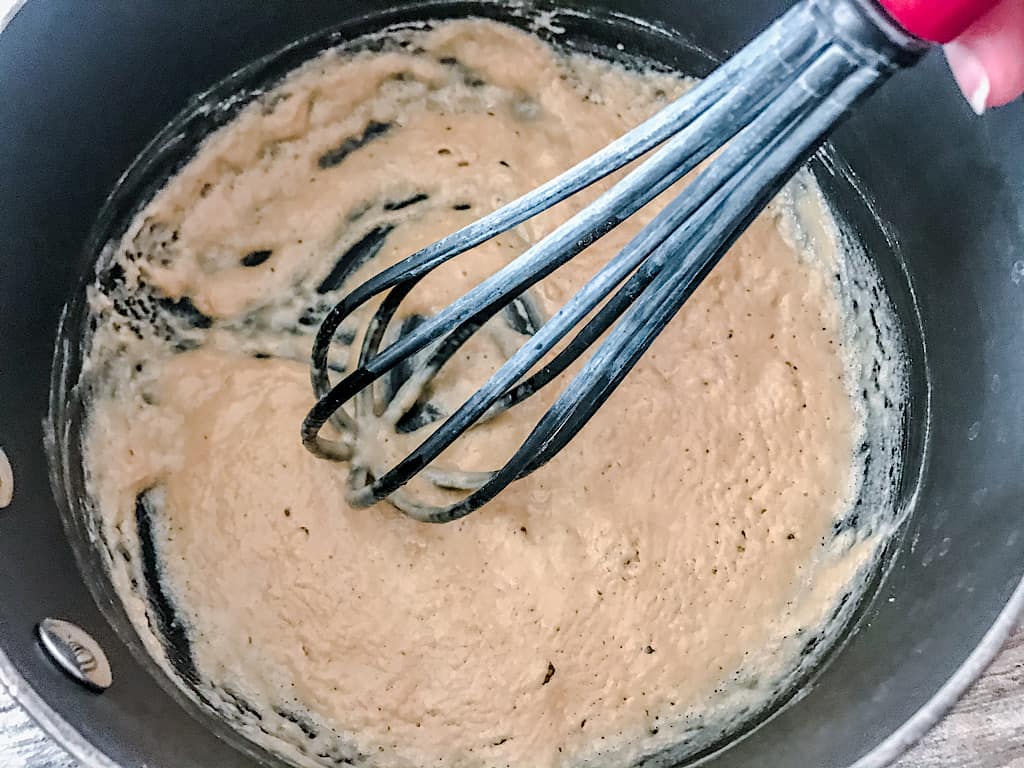 [4] Slowly mix in the bouillon mixture.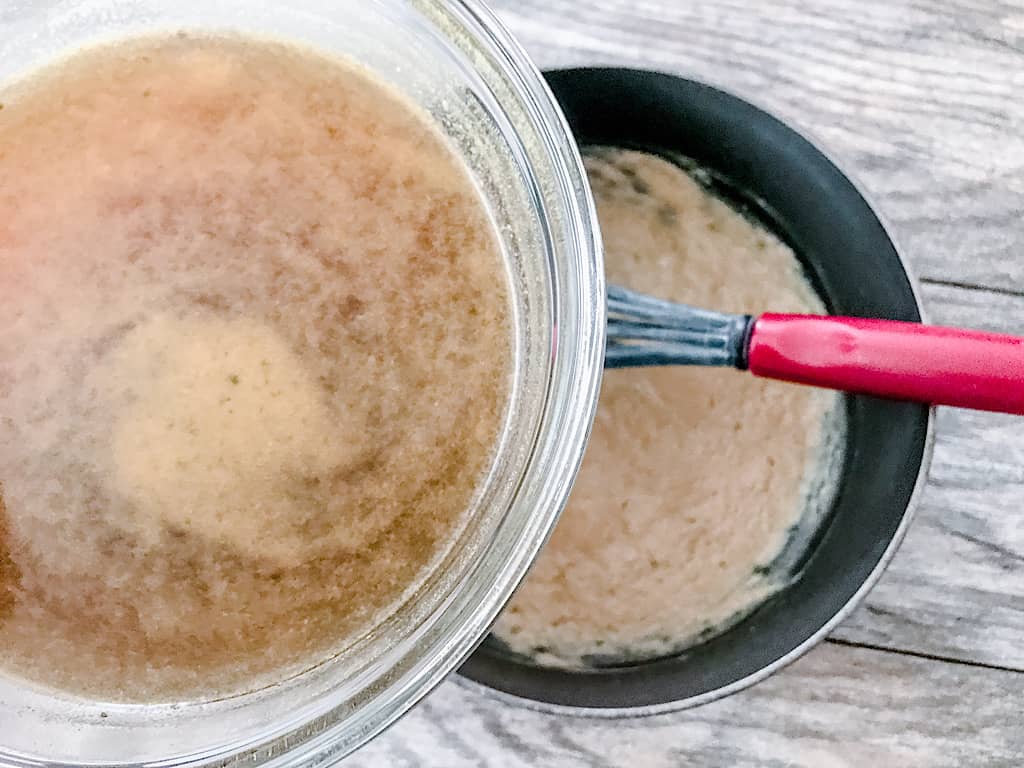 [5] Turn the stove to low heat and continue to simmer until the gravy reaches your desired thickness.
[6] Stir in salt and pepper to taste.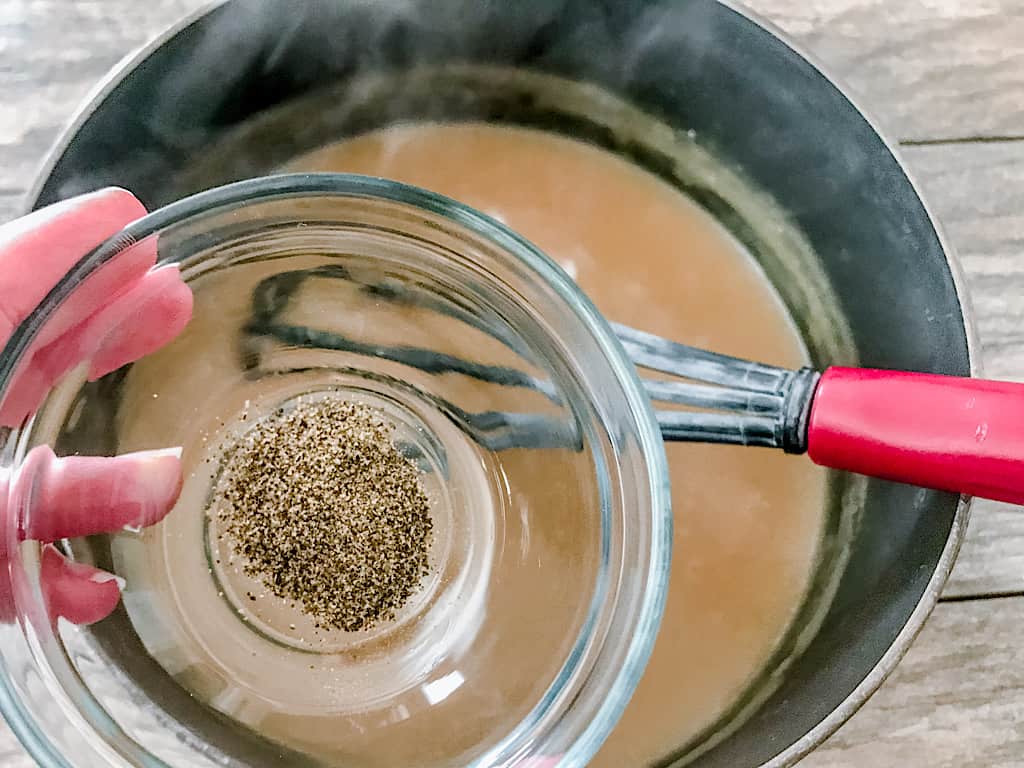 [7] Serve the gravy over copycat KFC Mashed Potatoes.
What to Serve with Copycat KFC Mashed Potatoes and Gravy
How to Make a KFC Famous Bowl Recipe
Now that you have the recipe for KFC's Mashed Potatoes and Gravy, you can make your own at home chicken and potato bowls in single servings or for your whole family! Here is how KFC describes their bowl meals:
Creamy mashed potatoes, sweet corn, and bite-sized chunks of crispy chicken are layered together then drizzled with home-style gravy and topped with a perfect blend of three shredded cheeses.

KFC.com
To make these bowls at home you will need:
To make your own Copycat KFC Bowl
Add warm mashed potatoes oven-safe bowls.
Place the corn and small pieces of fried chicken on top of the mashed potatoes.
Drizzle with gravy and sprinkle with cheese. Place the bowls in the oven under the broiler to melt the cheese if desired.
Frequently Asked Questions about KFC Mashed Potatoes
Do you have to use beef and chicken bouillon?
I like to use both beef and chicken bouillon because it gives the gravy a more complex flavor. However, you could just use one or the other if you prefer.
Can I make this recipe ahead of time?
Yes! You can make the mashed potatoes and gravy ahead of time and then reheat when needed.
What can I use instead of cream cheese?
If you don't have cream cheese, you could try using sour cream or Greek yogurt.
Can I make this recipe vegan?
Yes! To make this recipe vegan, you will need to use vegan butter, plant-based milk, and vegan cream cheese. You can also find vegan bouillon cubes at most health food stores.
Final Thoughts
I hope your entire family enjoy this Copycat KFC Mashed Potatoes and Gravy recipe because it is the real deal! If you have any questions or comments, please feel free to leave them below.
More Copycat Recipes:
Watch the video here: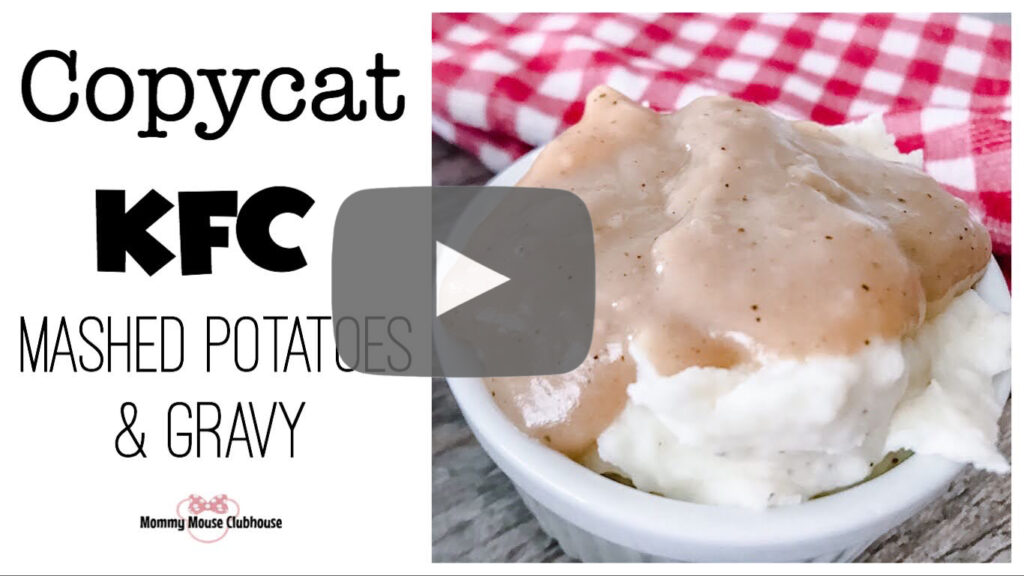 Pin for later: