What's better than crispy chicken parmesan? Crispy chicken parmesan easily made on the stove top! This classic dish uses Italian-style breadcrumbs to coat juicy chicken breasts and is topped with a tomato basil sauce and melted mozzarella. It is easy to follow and yields delicious results!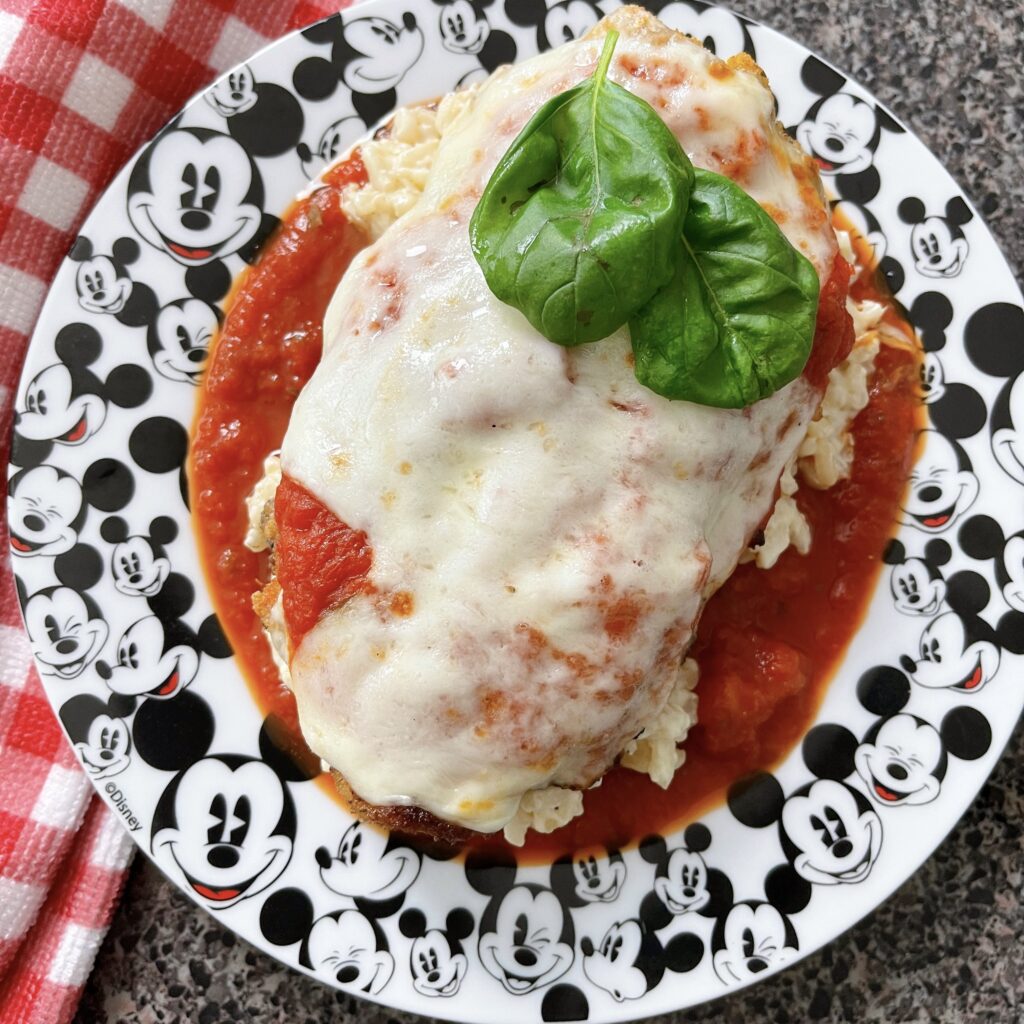 This post may contain affiliate links. When you click on these links, I get a small percentage back at no cost to you! For more information see my disclosure policy.
Below you will find tips, tricks and helpful hints for making this recipe including step by step instructions with pictures. If you would like to go directly to the recipe, scroll down to the recipe card.
Why I Love this Easy Crispy Chicken Parmesan Recipe
Classic chicken Parmesan is one of my favorite dishes to order at an Italian restaurant. When we were on our recent Disney Cruise, we ate at their Italian restaurant, Palo, and ordered their version, Parmesan Crusted Chicken.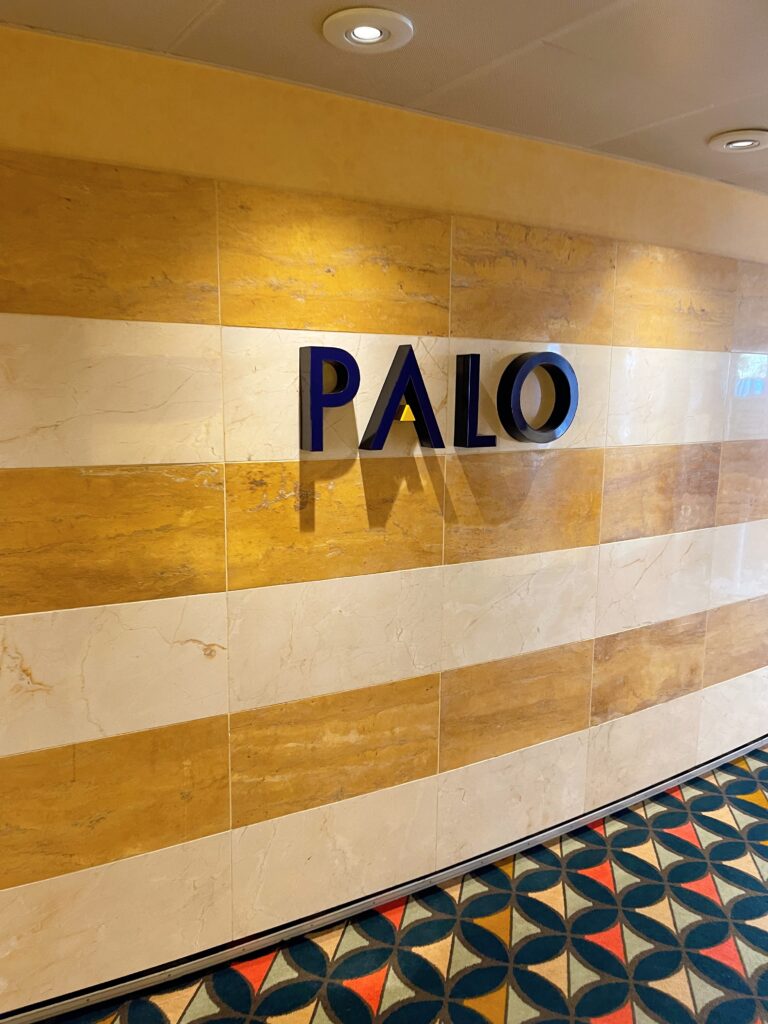 Oh my goodness! It was delicious! It is probably the best chicken parmesan I have ever had! That is where the inspiration for this recipe came from.
The chicken parmesan served at Palo is described as:
Parmesan-Crusted Chicken Breast: topped with a San Marzano Tomato Basil Sauce and Mozzarella Cheese, served with a creamy Arborio Rice Risotto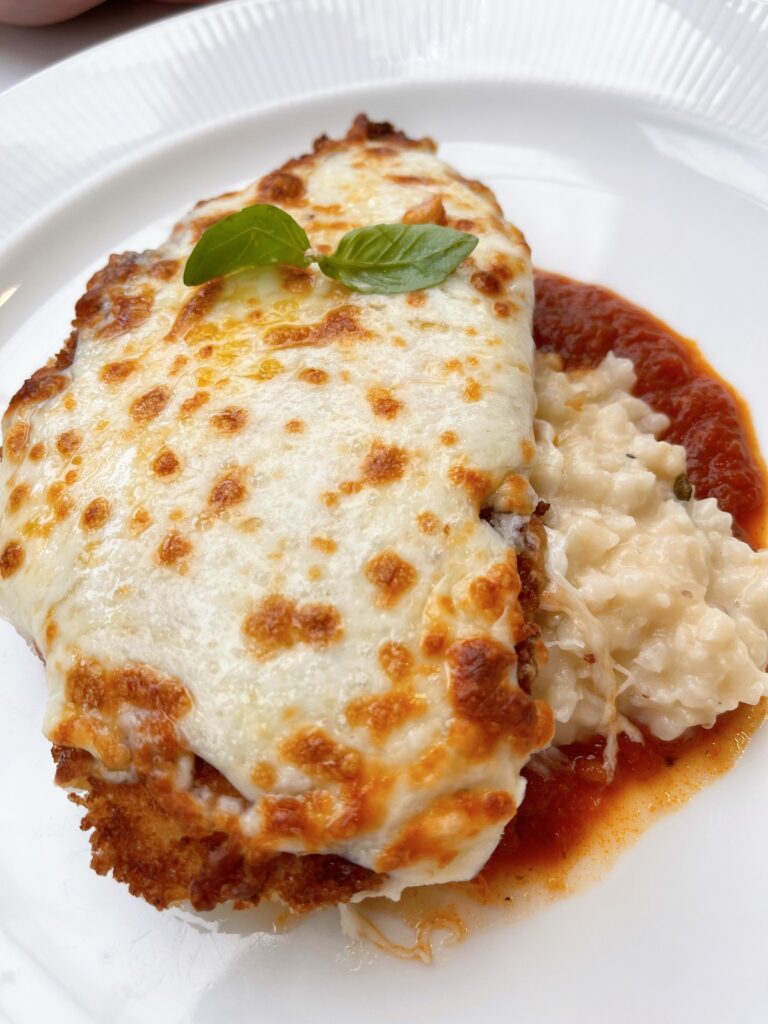 After trying this dish, I wanted to make it at home. And don't worry, I have a recipe for the creamy Arborio Rice Risotto as well!
What is Chicken Parmesan
Chicken Parmesan is chicken that has been breaded and then fried. It is then topped with a tomato sauce and mozzarella cheese. Chicken Parmesan is also known as Chicken Parmigiana or Chicken Parm.
This dish originated in Italy and was brought over to the United States by Italian immigrants. It is one of my favorite chicken recipes!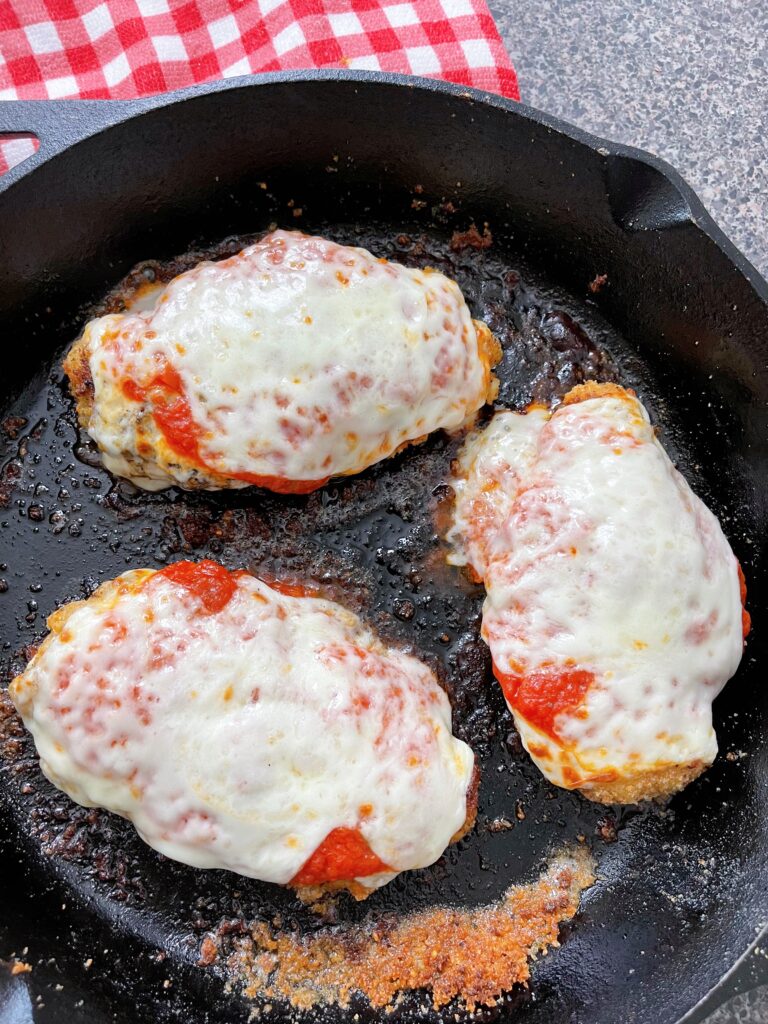 Crispy Chicken Parmesan Ingredients
*Ingredient amounts are located in the recipe card at the end of this post.
For the Chicken:
Chicken Breasts: For this recipe, you will need 3-4 boneless skinless chicken breasts or chicken cutlets either thin sliced, or flattened with a poultry mallet.
Grated Parmesan: Parmesan cheese is used in the crispy chicken coating. Garlic powder can also be added to the mixture, if desired.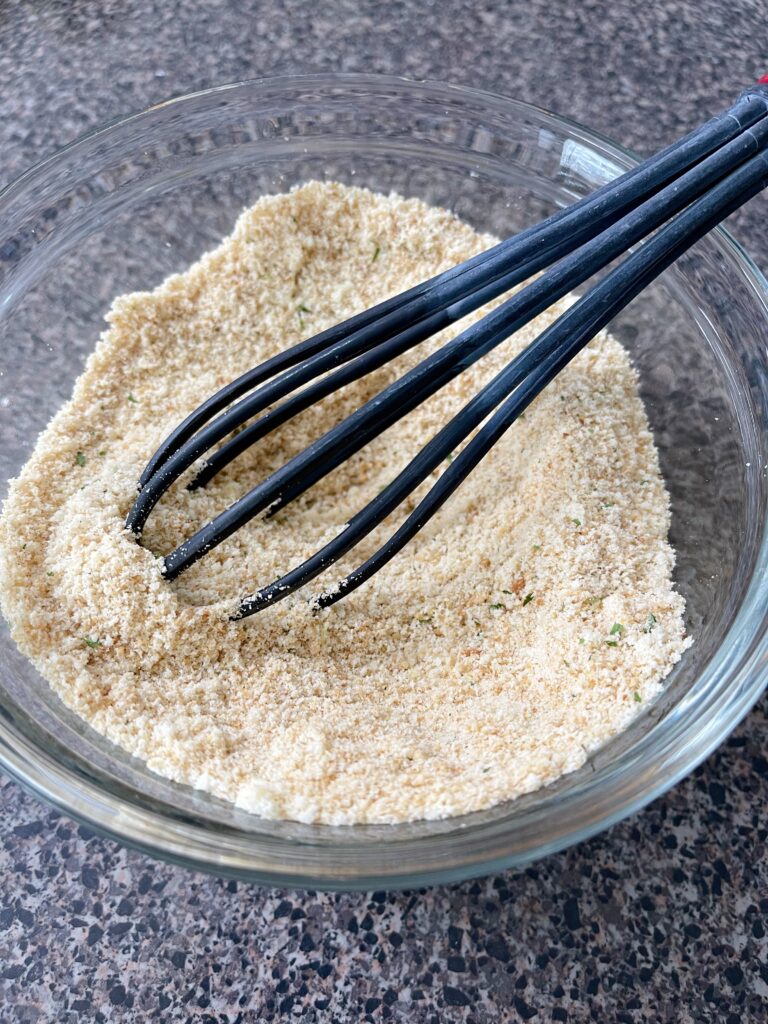 Italian Breadcrumbs: These are regular breadcrumbs with some Italian seasoning added and can be found in any grocery store. Panko bread crumbs can also be used. This coating can also be used to make tasty chicken strips!
Butter: Butter is used to coat the pan before the chicken is added. Olive oil can also be used.
Beaten Eggs: The chicken will marinate in the beaten eggs and will help the breadcrumb mixture stick.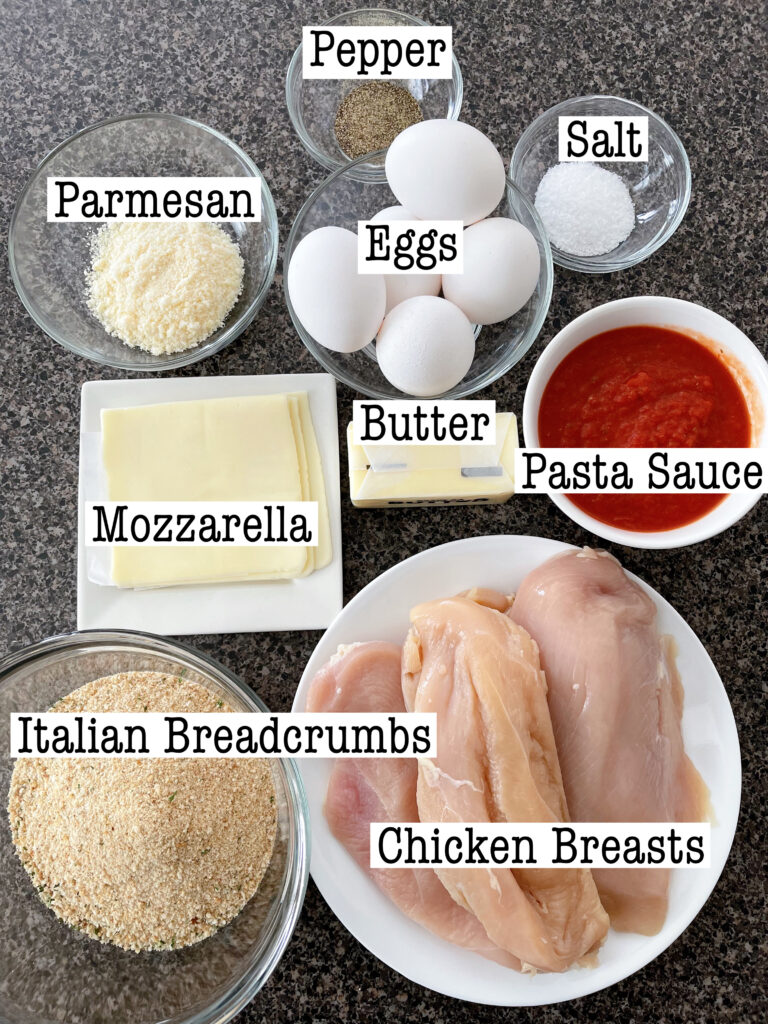 For the Sauce:
Tomato Basil Sauce: You can use your favorite brand of tomato basil marinara sauce.
For the Topping:
Mozzarella: I used sliced mozzarella cheese, but you can also used shredded cheese if desired.
Fresh Basil: I used basil leaves for garnish on this chicken parmesan.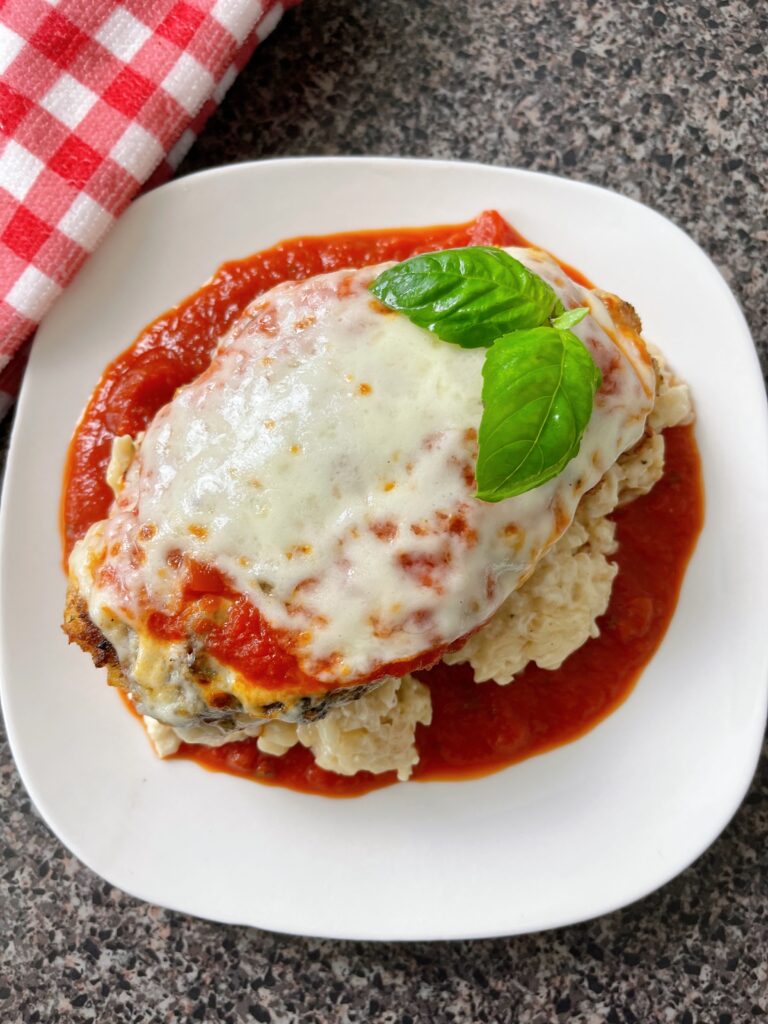 How to Make Easy Crispy Chicken Parmesan
[1] Use a thin sliced piece of chicken breast or prepare the chicken breasts by flattening with a poultry mallet. Then, sprinkle the chicken with salt and pepper on each side.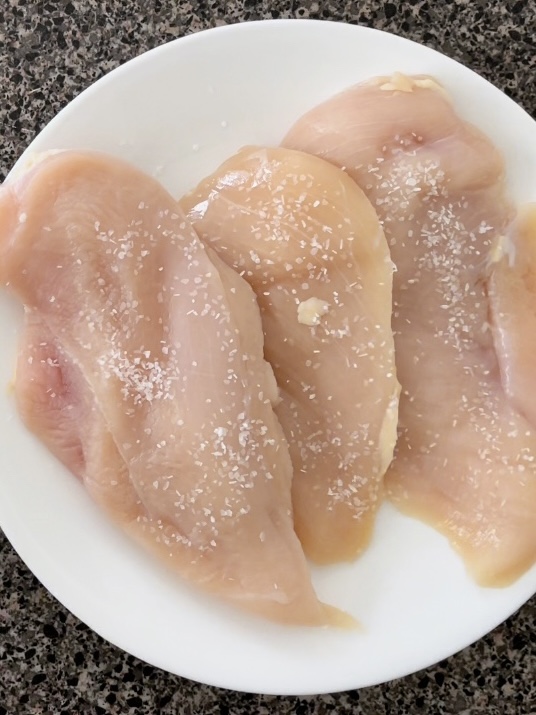 [2] Beat the eggs with a whisk, food processor, or blender and pour the egg mixture into a ziplock bag. Add the chicken and allow it to marinate for 30-60 minutes.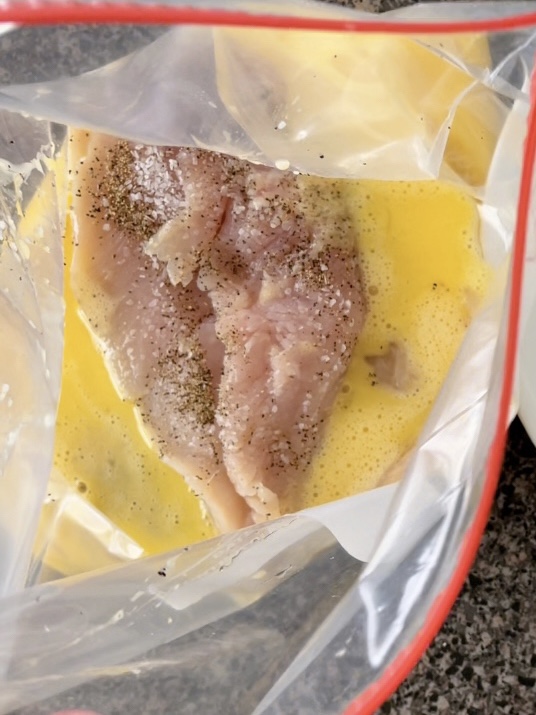 [3] Heat a cast iron large skillet or oven-save frying pan on the stove over medium-high heat.
Coating the Chicken
[4] In a shallow bowl, combine the parmesan cheese and Italian bread crumbs to make the crispy coating. Remove the chicken from the ziplock bag and coat each side with the breading mixture. Place on a paper towel or parchment paper lined baking sheet or plate.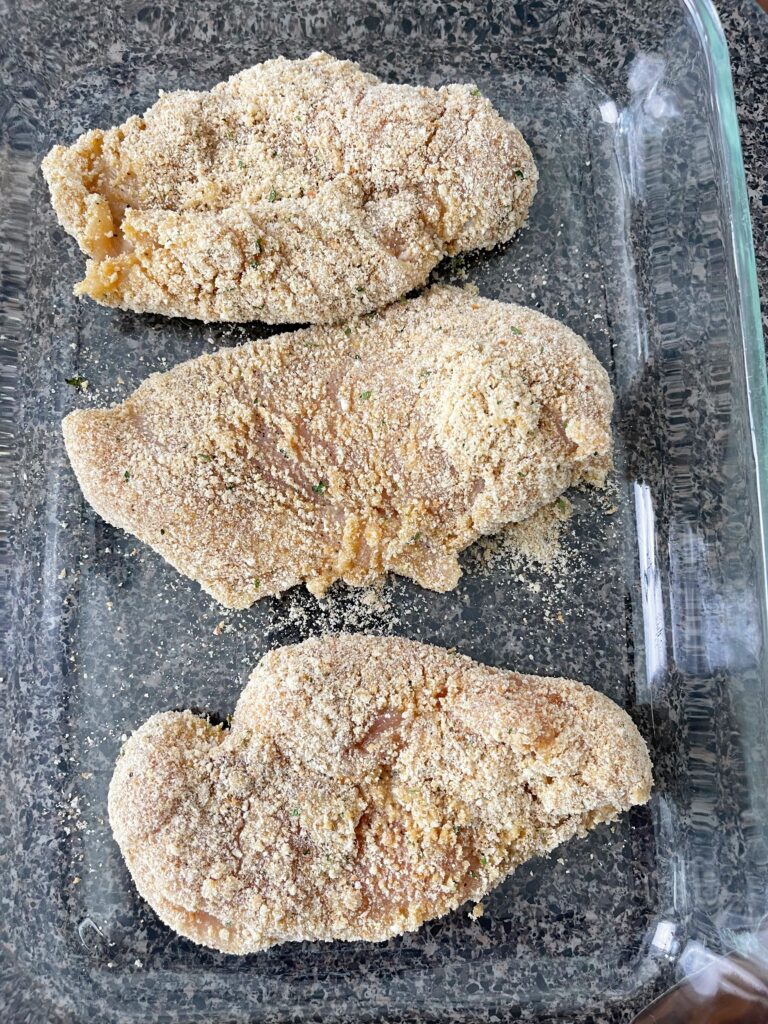 Pan-Frying the Chicken
[5] Melt the butter in the pan or heat oil and coat the bottom, then add the chicken.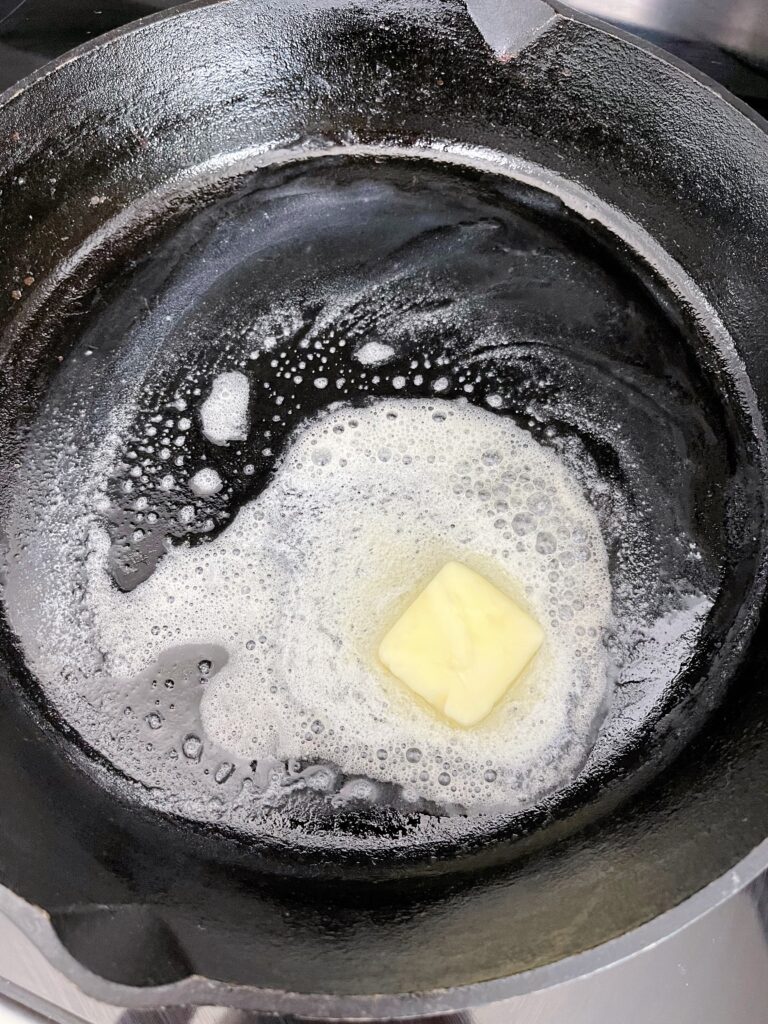 [6] Cook the chicken pieces for 4-5 minutes over medium heat until it begins to turn golden brown, then flip and cook the other side an additional 4-5 minutes until the chicken is no longer pink and a thermometer inserted reads at least 165 degrees. (Note: cooking times will vary depending on the thickness of the chicken.)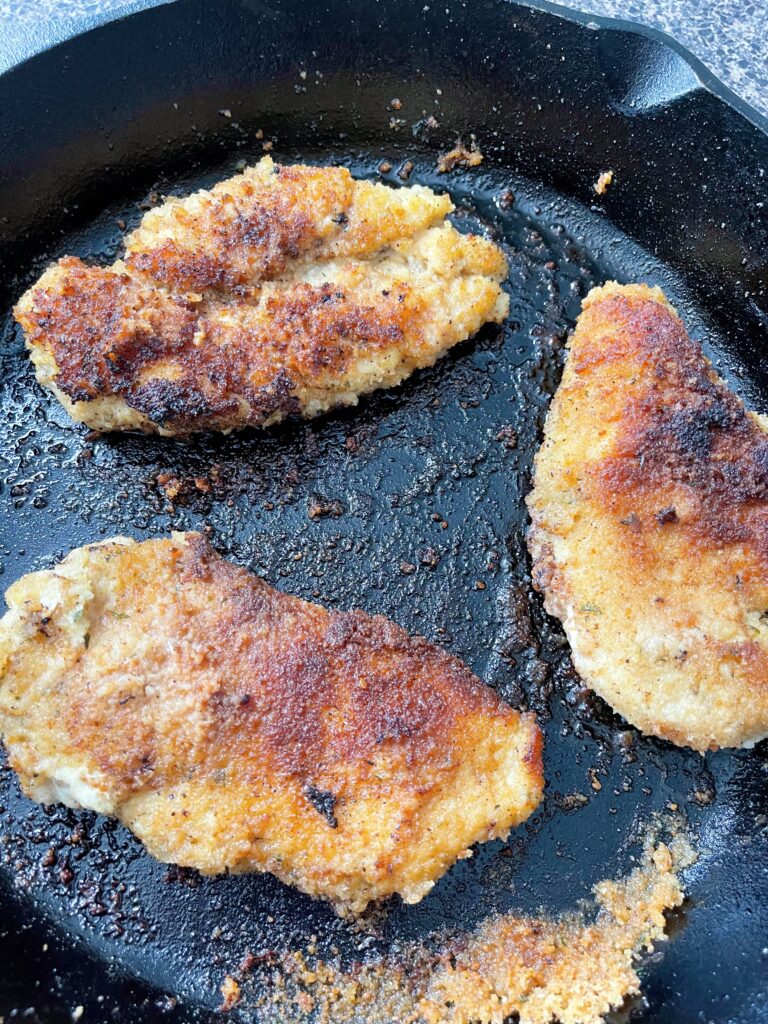 How to Serve Parmesan Chicken
[7] While the chicken is cooking, warm up the tomato basil pasta sauce. Once the chicken has cooked through, top the chicken breasts with 2-3 tablespoons of sauce. Then top with mozzarella cheese.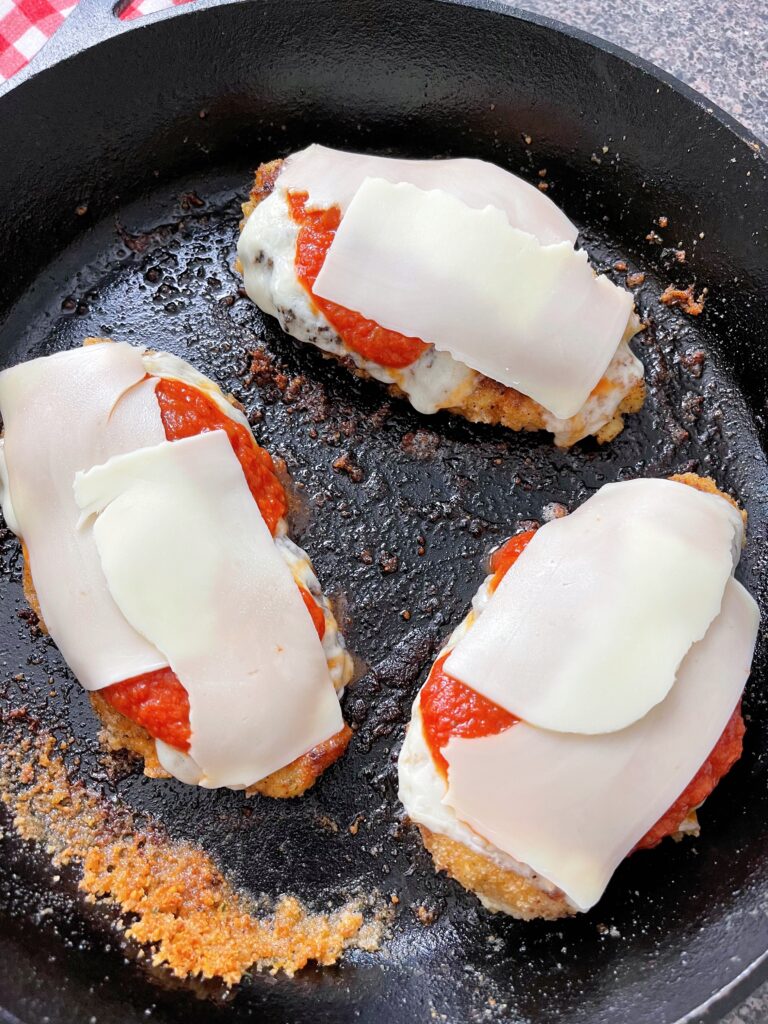 [8] Turn on your ovens broiler, and place the pan of chicken under the broiler until the cheese is melted and beginning to brown on top. Top with fresh basil.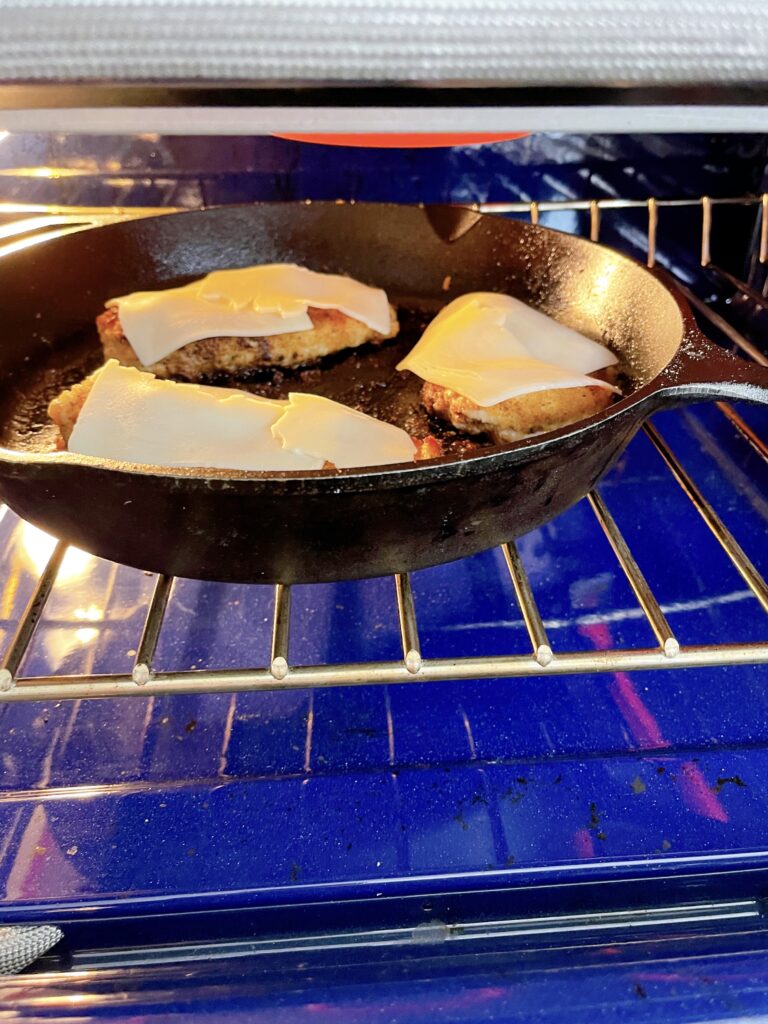 [9] Serve over pasta or creamy risotto.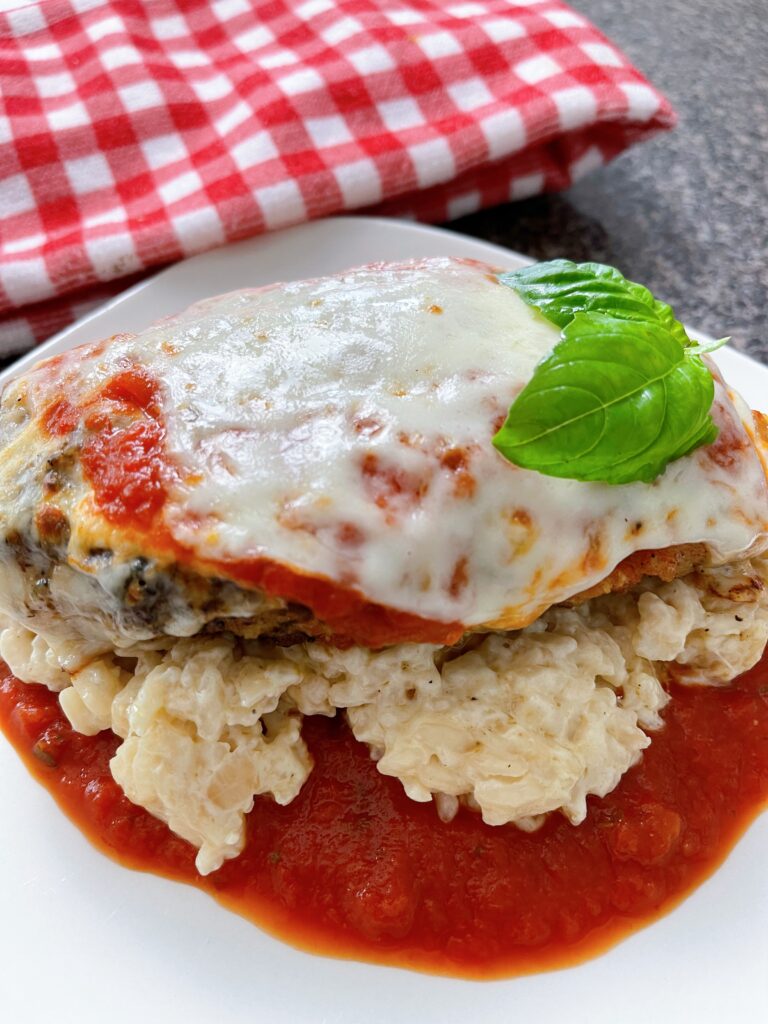 Can you Air-Fry Chicken Parmesan?
Yes! If you would rather air-fry your chicken instead of pan-fry, preheat your air fryer to 375 degrees. Cook the chicken for 5-7 minutes, flipping once halfway through cooking. then follow step 7 and 8 above, for best results.
How to Make Crispy Chicken Parmesan in the Oven
If you don't want to fry your chicken, you can bake your chicken parmesan in the oven! Preheat your oven to 400 degrees F. Place the chicken on a lightly greased baking sheet, and bake for 25-30 minutes until the chicken is no longer pink in the center and a thermometer inserted reads 165 degrees. (Note: cooking times will vary depending on the thickness of the chicken.)
What Temperature is Safe for Chicken?
The safe internal temperature for cooked chicken is 165 degrees F.
How do you keep Chicken Parmesan from getting soggy?
The key to keeping chicken parmesan from getting soggy is to make sure that the chicken is fully cooked before adding the tomato sauce and cheese. If the chicken is not cooked through, the moisture from the sauce will make the chicken soggy.
Another tip is to use a good quality marinara sauce. Look for a sauce that is not too watery, and has a good amount of thickness to it.
Lastly, make sure to only add the sauce and cheese to the chicken right before you are ready to serve. If you add the sauce and cheese too early, they will have time to soak into the chicken and make it soggy.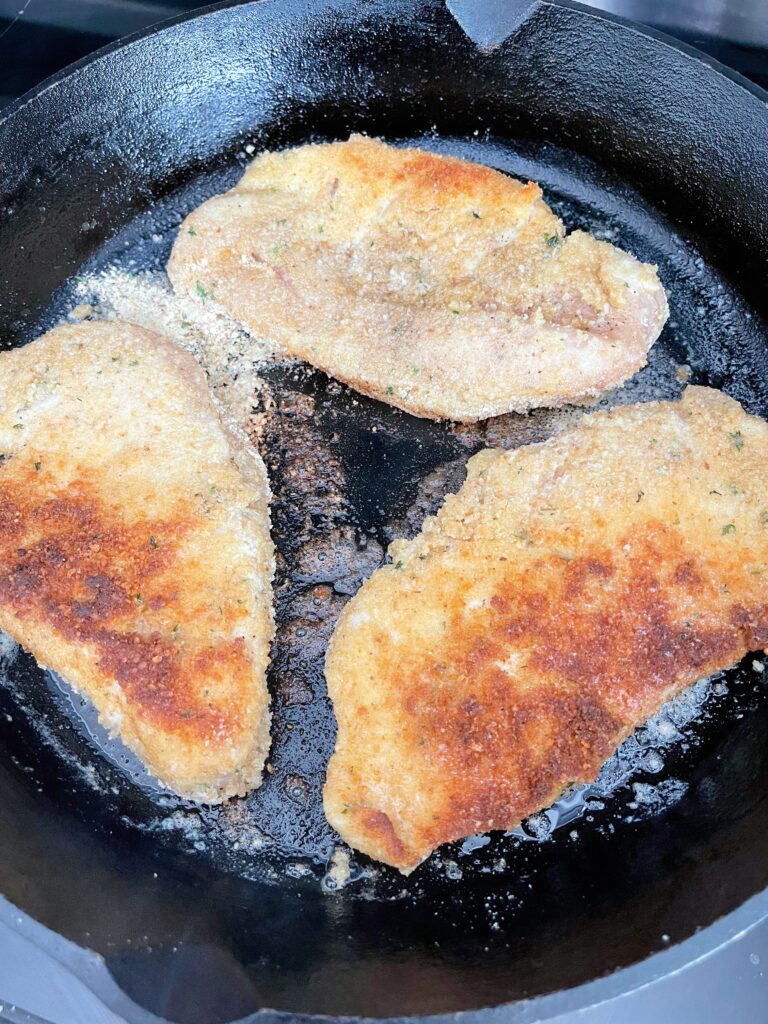 Can I Meal Prep Chicken Parmesan?
Cooked chicken parmesan will last in the fridge for 3-4 days or can be frozen for 2-3 months. Thaw frozen chicken in the fridge overnight before reheating.
Reheating Chicken Parmesan
Leftover chicken parmesan should be stored in an airtight container, and can then be reheated in the oven, air fryer, or microwave.
If reheating in the oven, preheat your oven to 350 degrees F and place chicken on a lightly greased baking sheet. Bake for 10-15 minutes until heated through.
To reheat in the air fryer, cook at 375 degrees F for 5-7 minutes, flipping once halfway through.
To reheat in the microwave, place chicken on a microwave-safe plate and heat in 30 second intervals until heated through.
Whether you choose to fry, bake, or air-fry your chicken parmesan, this easy recipe will yield great results! This dish is perfect for a weeknight meal, and can easily be meal prepped ahead of time. Serve over pasta or creamy risotto for a complete meal that the whole family will love!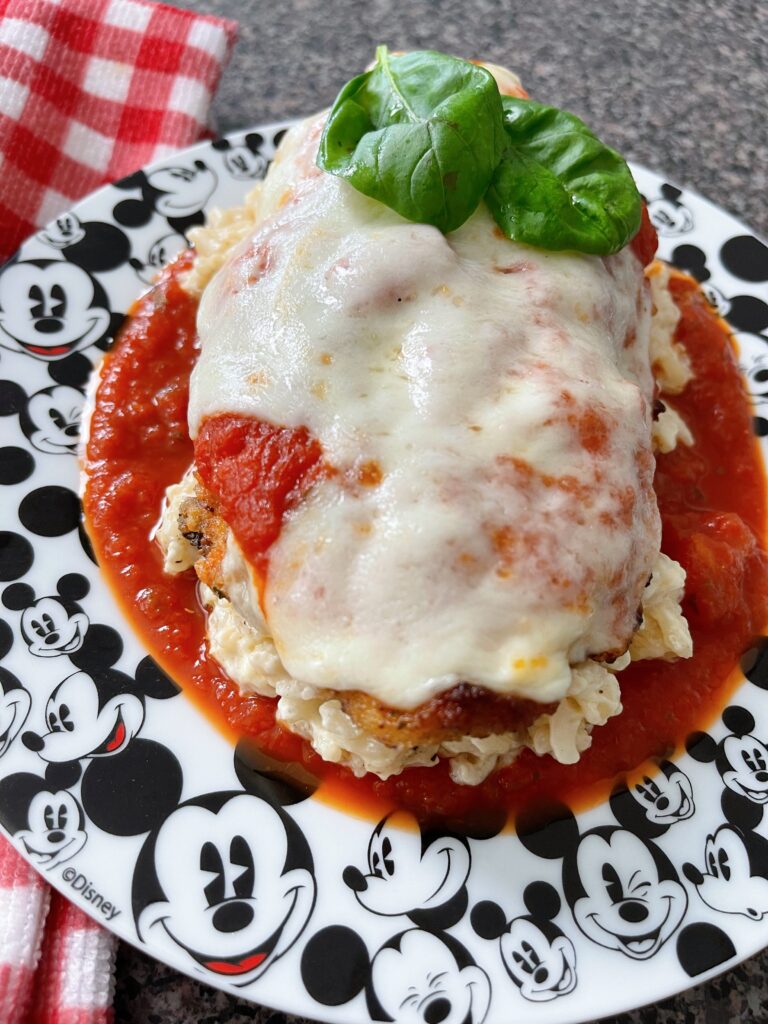 What is the Difference Between Chicken Parmigiana and Chicken Parmesan?
Chicken parmigiana is a chicken dish that originates from Italy, while chicken parmesan is an Americanized version of the dish. Chicken parmigiana typically consists of a chicken breast that has been breaded and fried, then topped with tomato sauce and mozzarella cheese.
Chicken parmesan is similar, but often times the chicken is baked instead of fried, and it is typically served over pasta. Both dishes are delicious, and this recipe can be made either way!
Do you have a favorite way to make chicken parmesan? Share your tips in the comments below!
Why is it Called Chicken Parmesan if it has Mozzarella?
The dish is actually named after the city of Parma in Italy. In Italian, the dish is called pollo alla parmigiana, which means chicken with Parmesan cheese. However, in America, mozzarella cheese is more commonly used than Parmesan cheese, hence the name change to chicken parmesan.
Whether you call it chicken parmigiana or chicken parmesan, this dish is sure to be a hit! Give this easy recipe a try tonight and let me know how you like it in the comments below.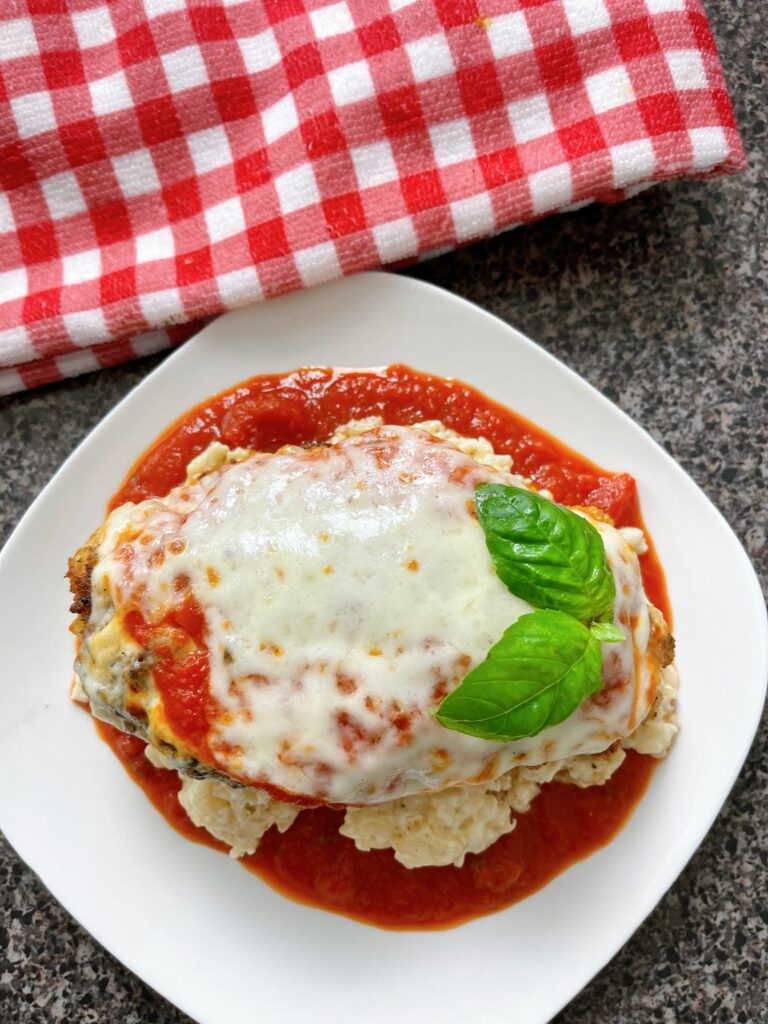 What to Serve with Crispy Chicken Parmesan
Tools Used in This Recipe
Other Italian Recipes
Watch the Video: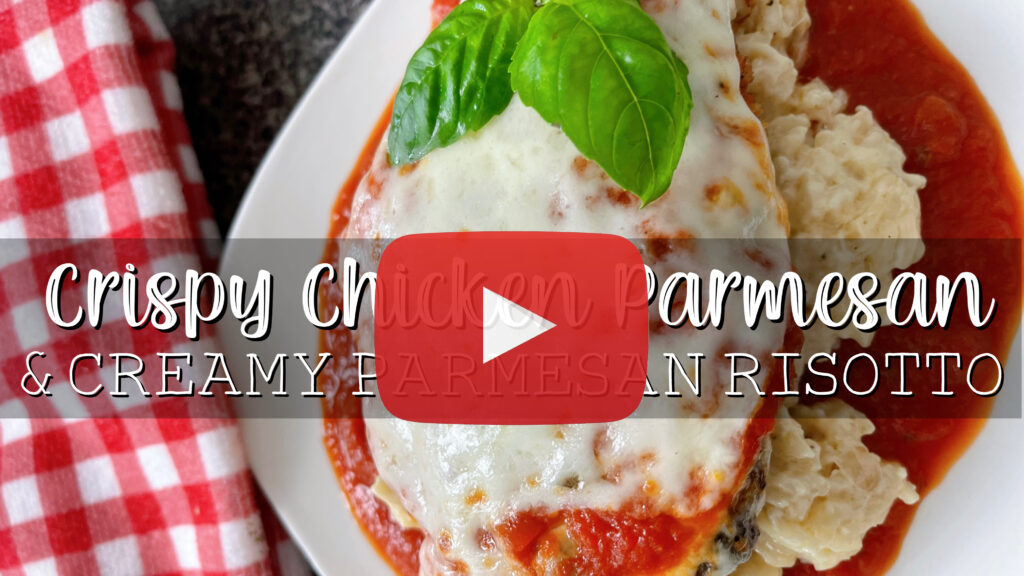 Pin this recipe: