A delicious copycat recipe of Spaghetti Factory's Spaghetti with Browned Butter and Mizithra Cheese! An easy dinner recipe that is ready in under 30 minutes.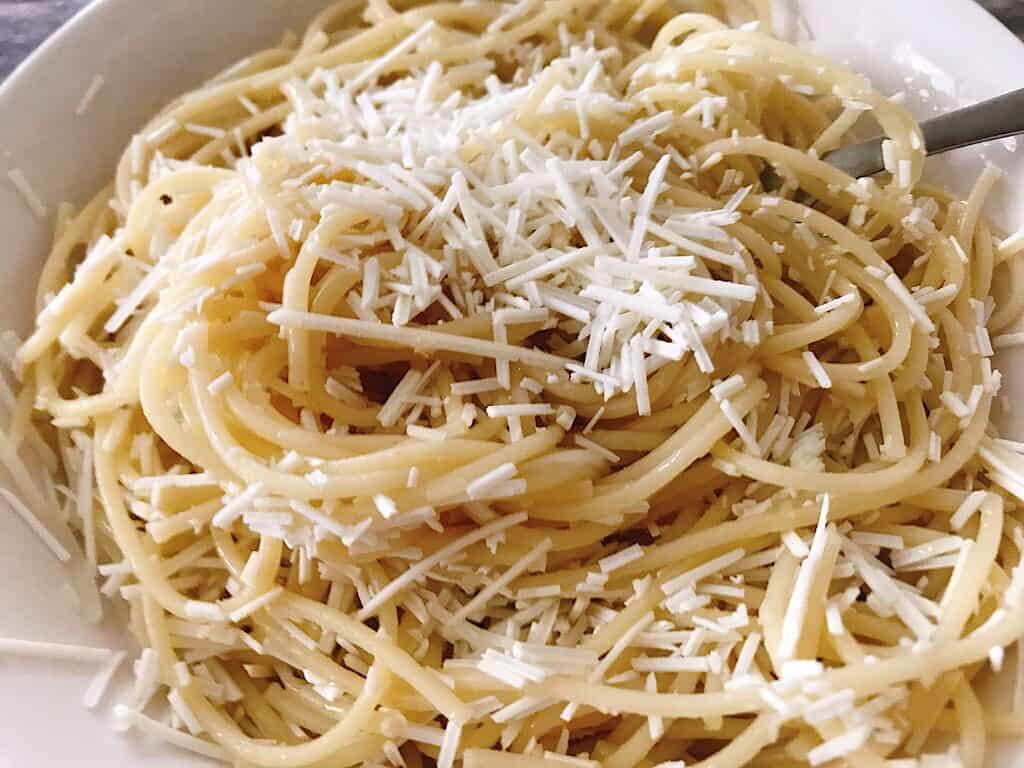 This post may contain affiliate links. When you click on these links, I get a small percentage back at no cost to you! For more information see my disclosure policy.
Below you will find tips, tricks and helpful hints for making this recipe including step by step instructions with pictures. If you would like to go directly to the recipe, scroll down to the recipe card or tap "Jump to Recipe" at the top of the page.
Why I Love This Recipe
Have you ever eaten at The Old Spaghetti Factory? It is one of my family's favorite restaurants and is often where we have our extended family get-togethers.
Their menu has classic Italian dishes and their specialty, of course, is spaghetti. In fact, their most popular dish is Spaghetti with Browned Butter and Mizithra Cheese.
With this recipe, you can recreate their delicious dish right at home. It is just like the original! If you like copycat recipes, make sure to try Cheesecake Factory's Louisiana Chicken Pasta!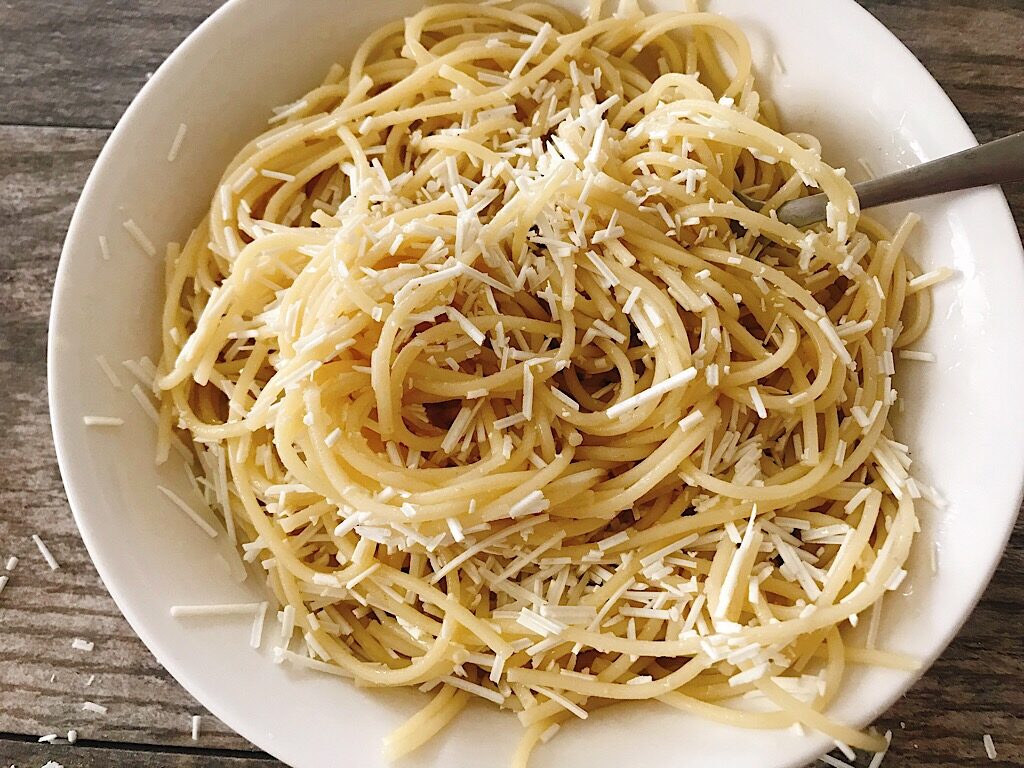 Spaghetti with Browned Butter and Mizithra Cheese Recipe
Before we dive right into this super easy and quick dinner recipe, we need to talk about a couple of the ingredients.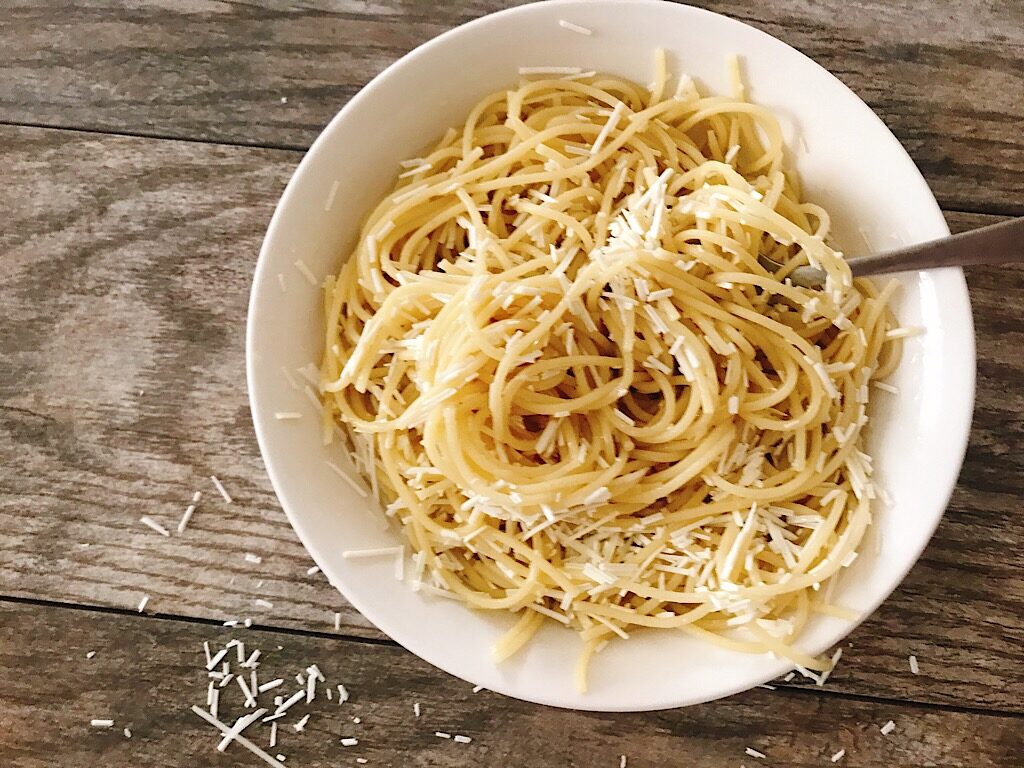 What is Mizithra Cheese?
Mizithra or myzithra is a cheese made with the milk and whey from either sheep or goats, or both.
It is a little salty in this dish, so I would use unsalted butter and taste the spaghetti before adding any salt.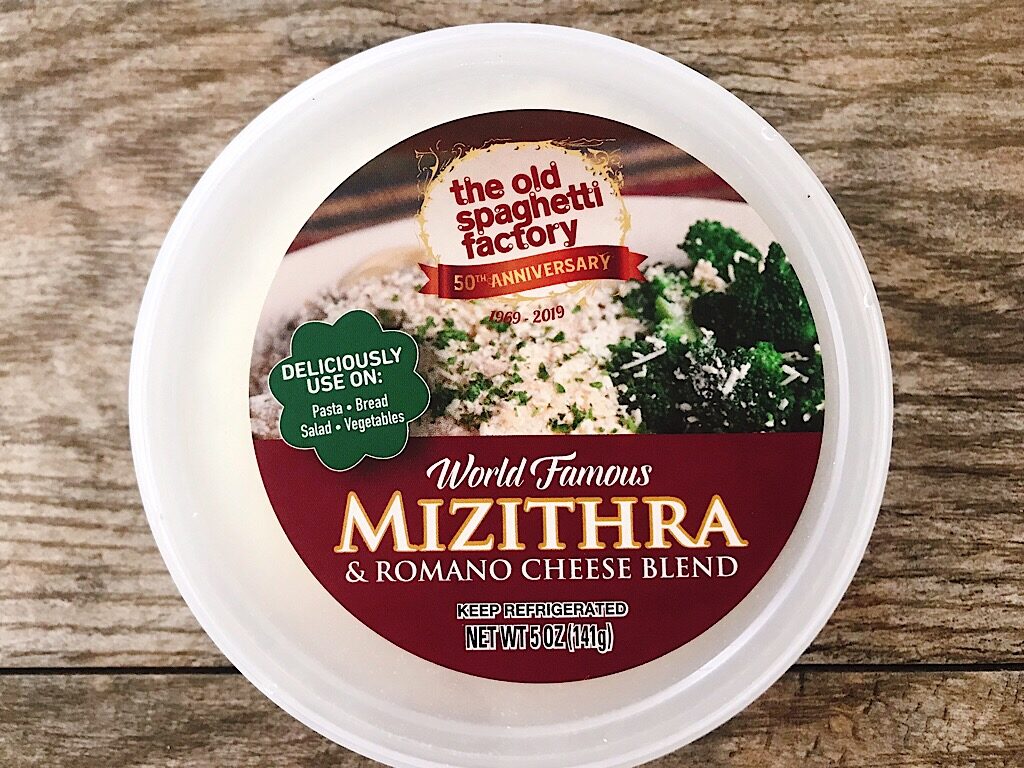 Where can You Buy Mizithra Cheese?
I found this cheese in the specialty cheese area at my grocery store. In fact, the container I bought is actually made by The Old Spaghetti Factory!
You can also find Mizithra cheese at many Sprouts locations as well as Trader Joe's. There is also an option to order a pound of Mizithra cheese here from Amazon.
What is a Good Substitute for Mizithra Cheese?
If you are unable to find Mizithra cheese near you, a good substitute is Romano cheese.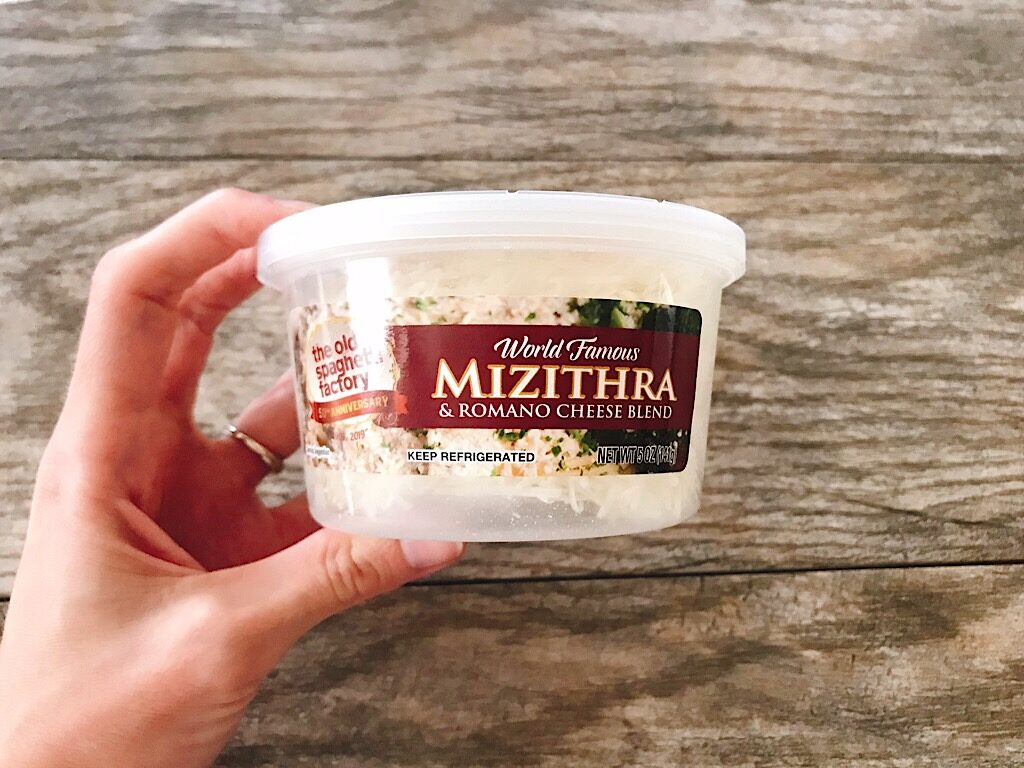 The Old Spaghetti Factory actually uses a blend of Romano and Mizithra at their restaurant.
If neither of those cheeses is an option for you, don't miss out on this dish. Just use some shredded Parmesan cheese. It's delicious too!
How to Brown Butter
Browning butter is a great way to enhance the flavor of many recipes and is probably the key ingredient of this Spaghetti with Browned Butter and Mizithra Cheese recipe.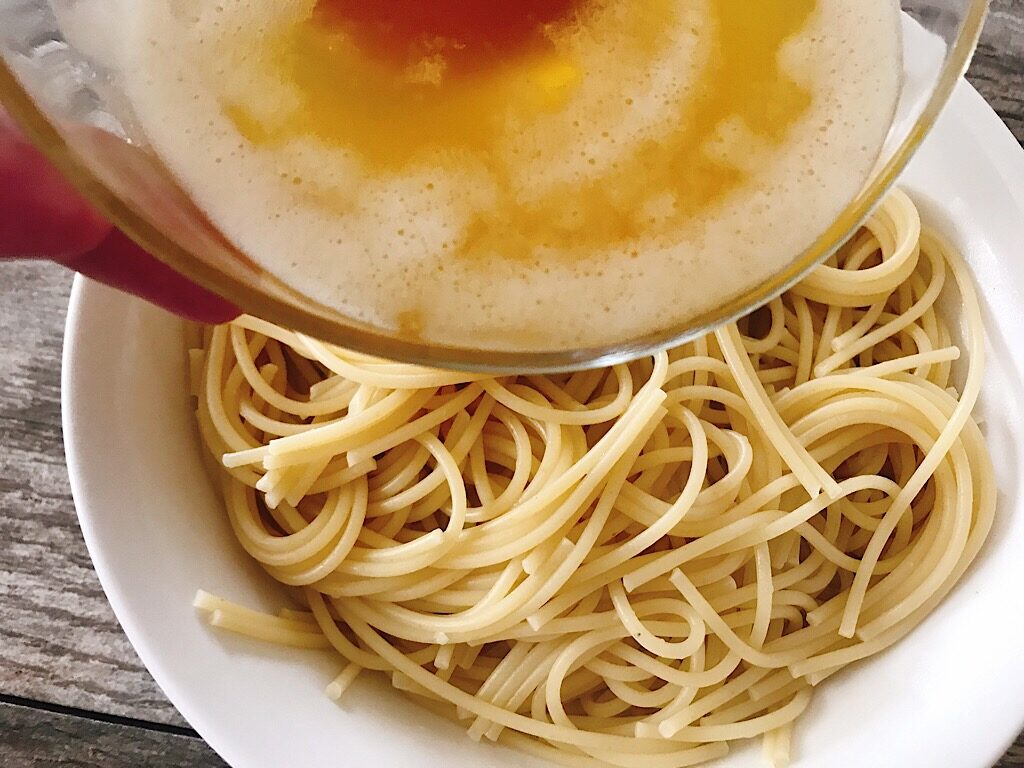 It's actually quite easy to do, you just need to keep an eye on it so that it doesn't burn.
Add the butter to a pan. Use a light colored pan, if possible, to help you keep an eye on the color of the butter.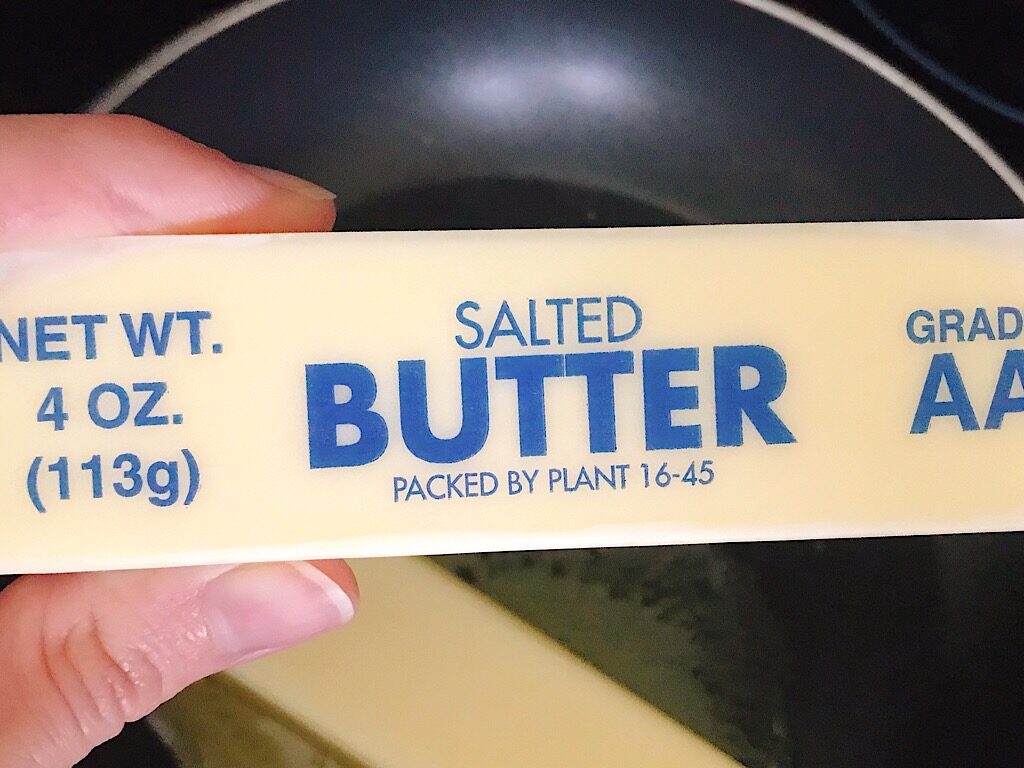 Begin melting the butter over medium heat, swirling or stirring to help it cook evenly.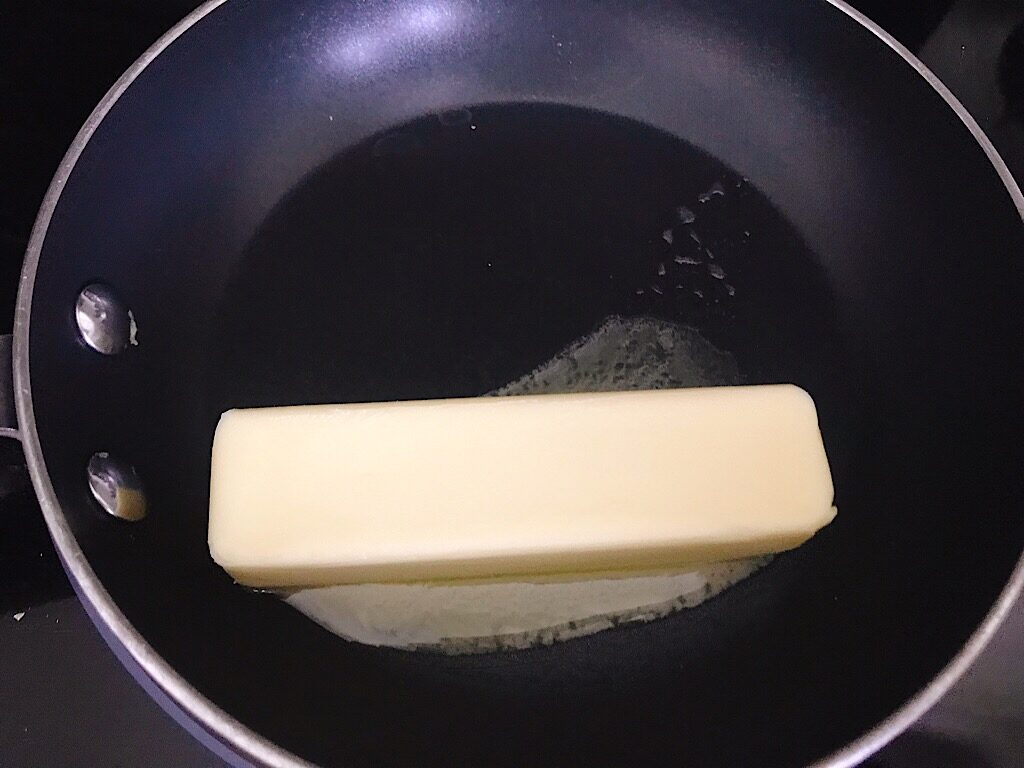 The butter will begin to foam as you heat it.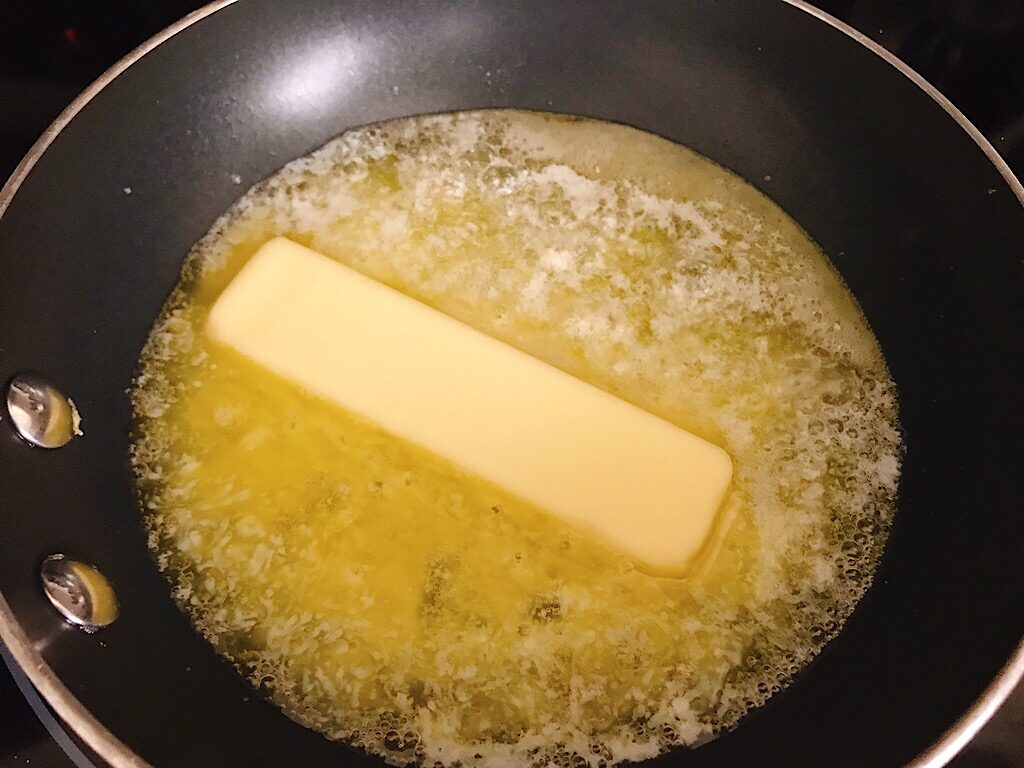 Continue to brown the butter until it is a carmel-brown color.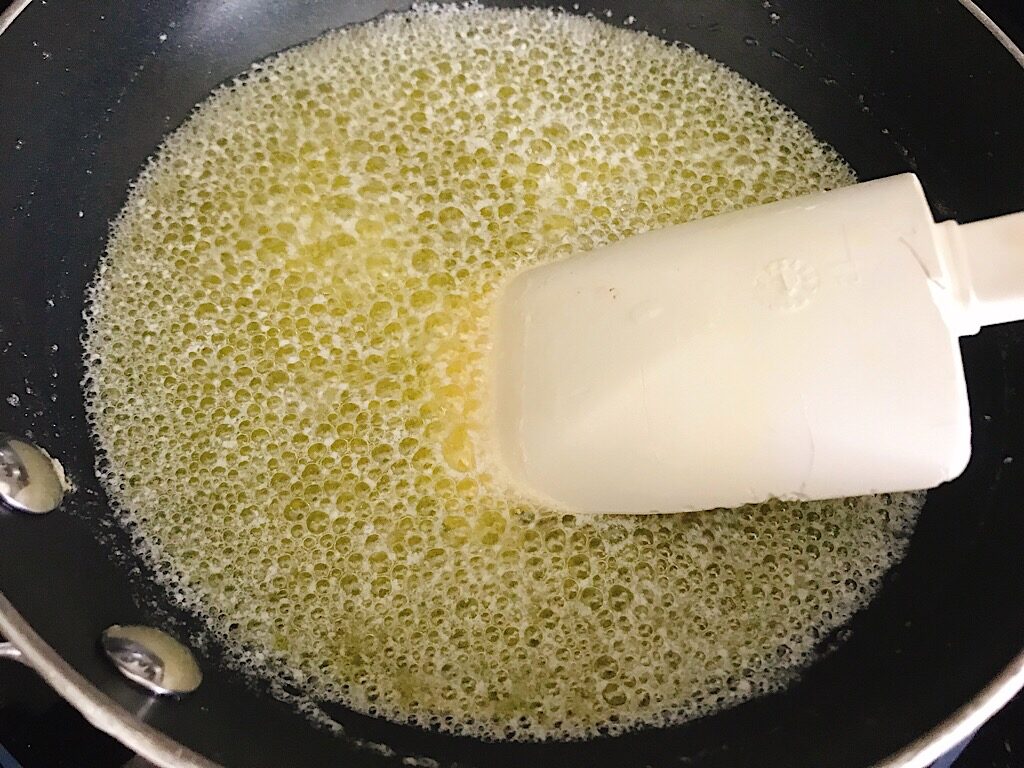 Remove it from the heat and transfer it to a bowl to cool.
Use a mesh strainer to separate the milk solids from the browned butter.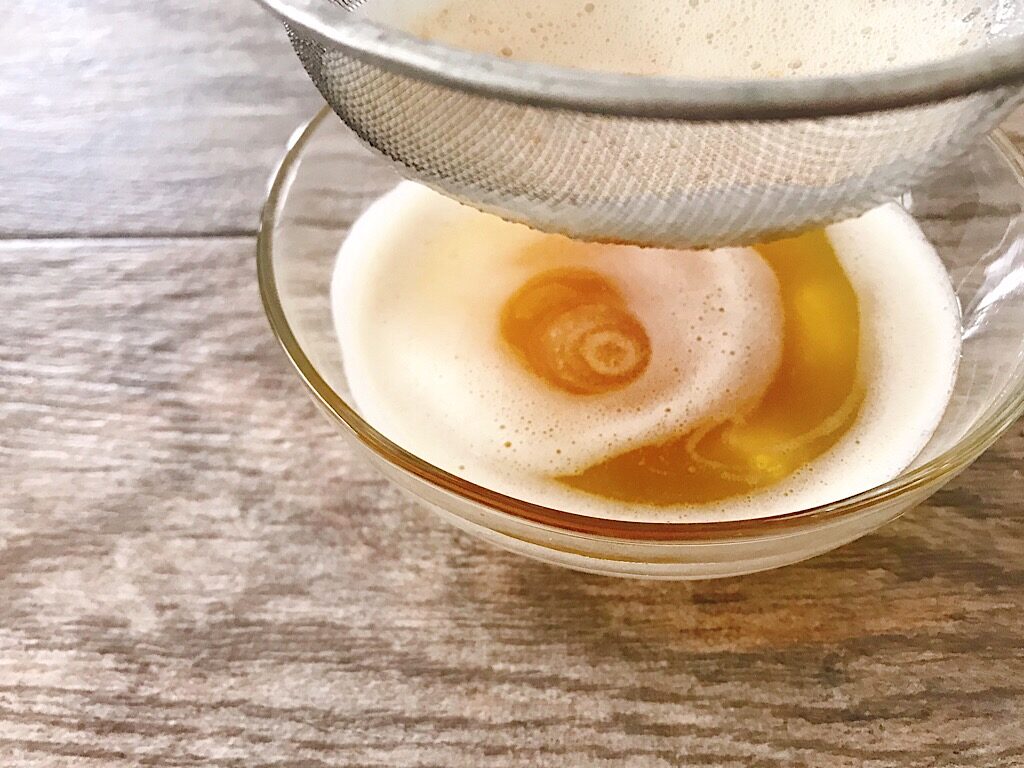 Ingredients:
*Ingredient amounts are located in the recipe card at the end of this post.
Box of Spaghetti

Butter

Mizithra Cheese
Helpful Kitchen Tools:
How to Make Browned Butter and Mizithra Cheese Spaghetti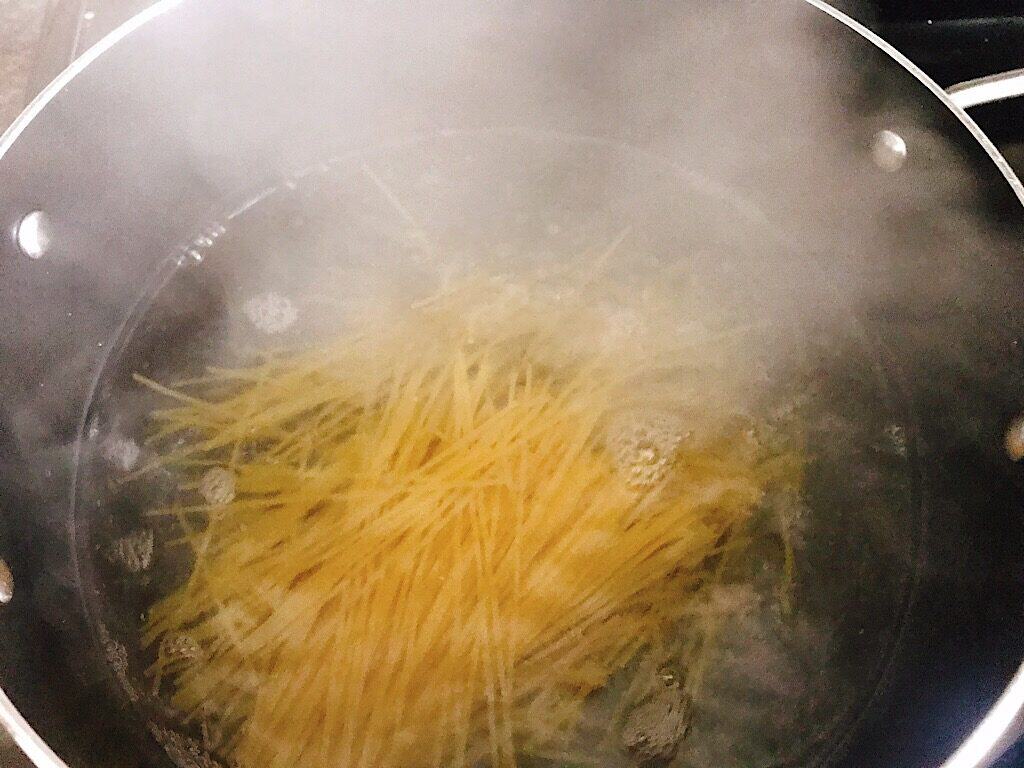 Follow the directions on the box to prepare your spaghetti noodles to your liking.
While the pasta is cooking, begin to brown the butter in a saucepan.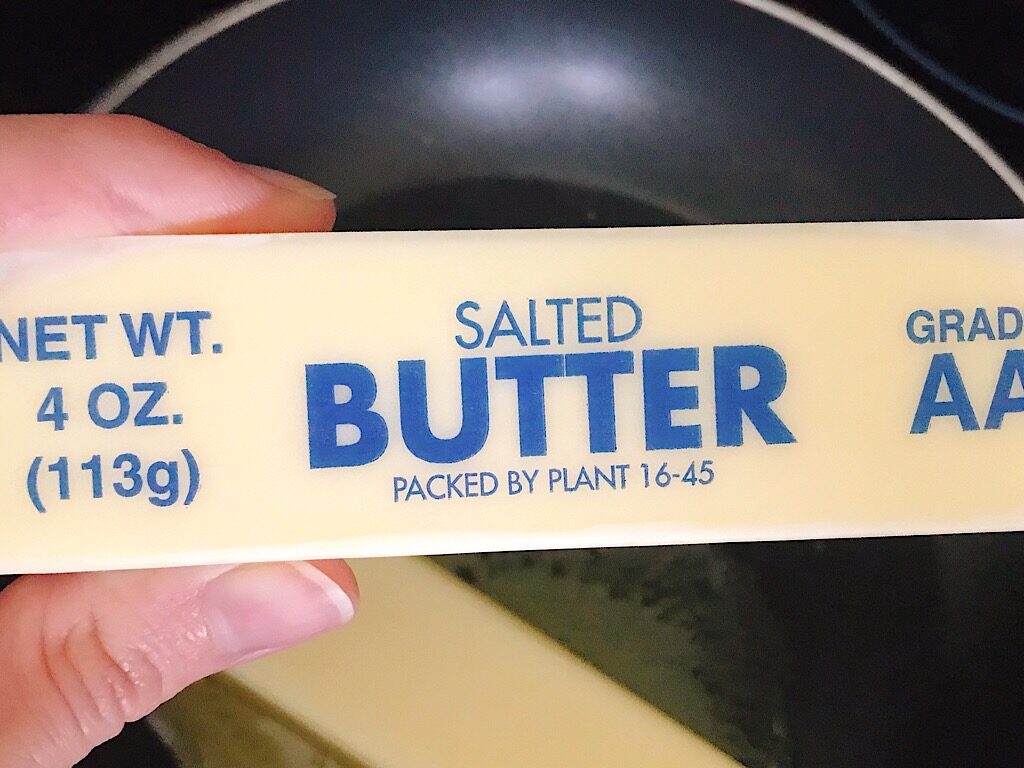 Melt the butter over medium heat. Stir occasionally until the butter is a rich, caramel color.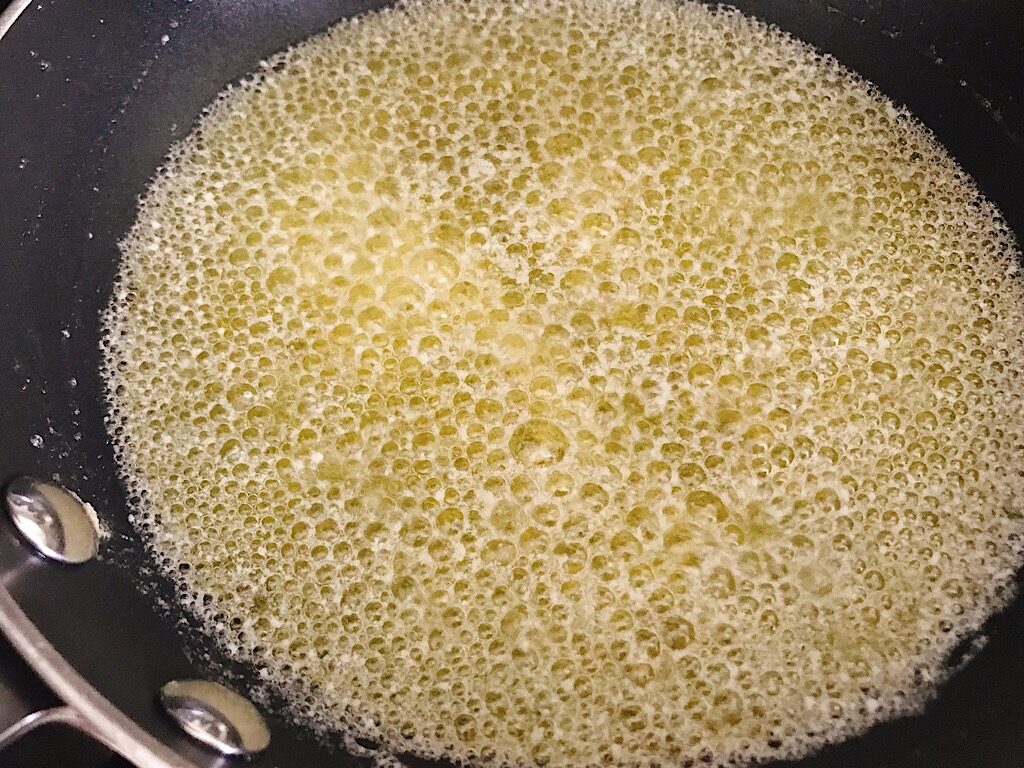 Strain the butter through a mesh strainer to remove the milk solids and allow the butter to cool in a bowl.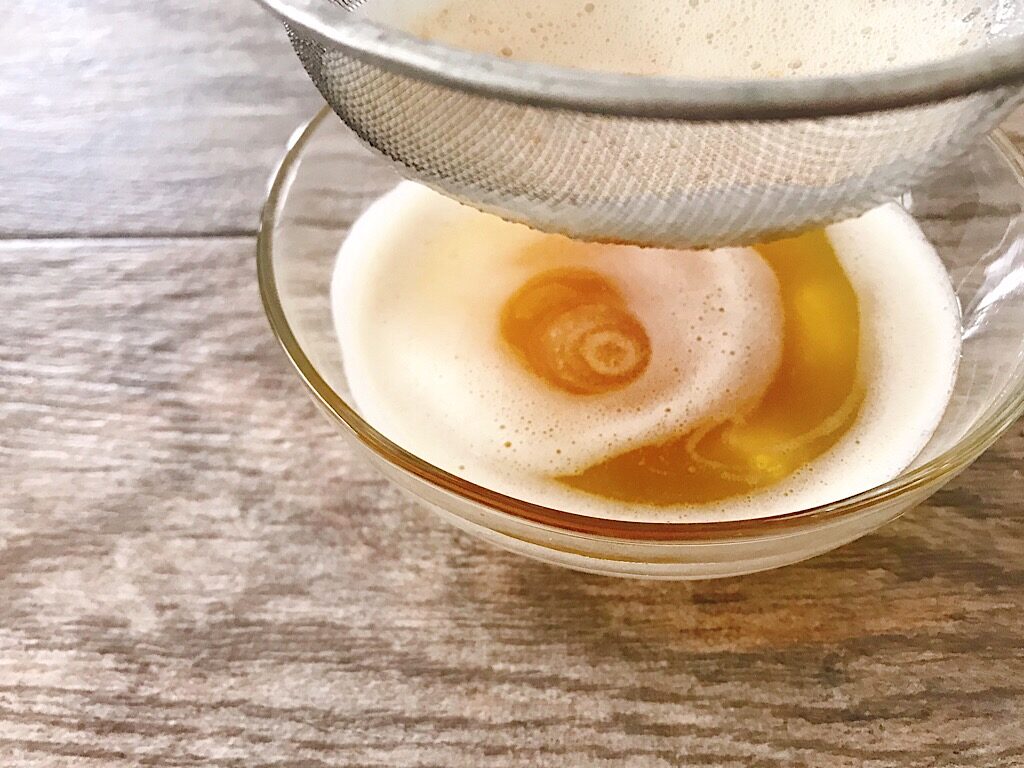 Drain the spaghetti noodles in a colander to remove the water.
Add the spaghetti to a large serving bowl, sprinkle 3/4 of the cheese and 3/4 of the butter over the top.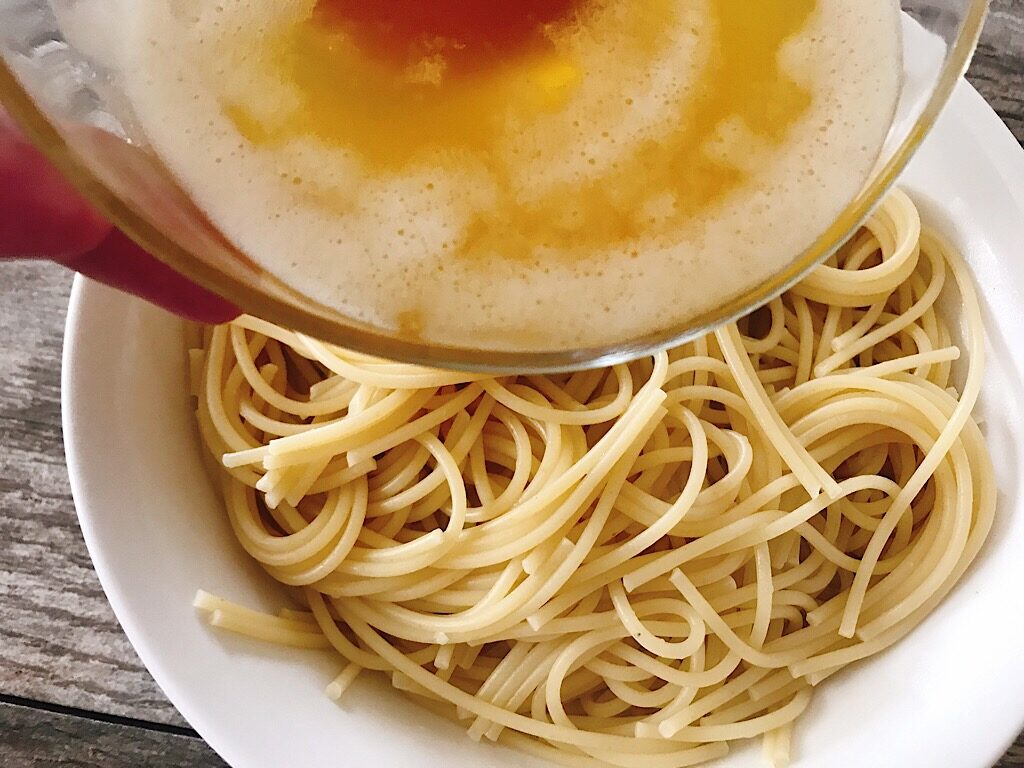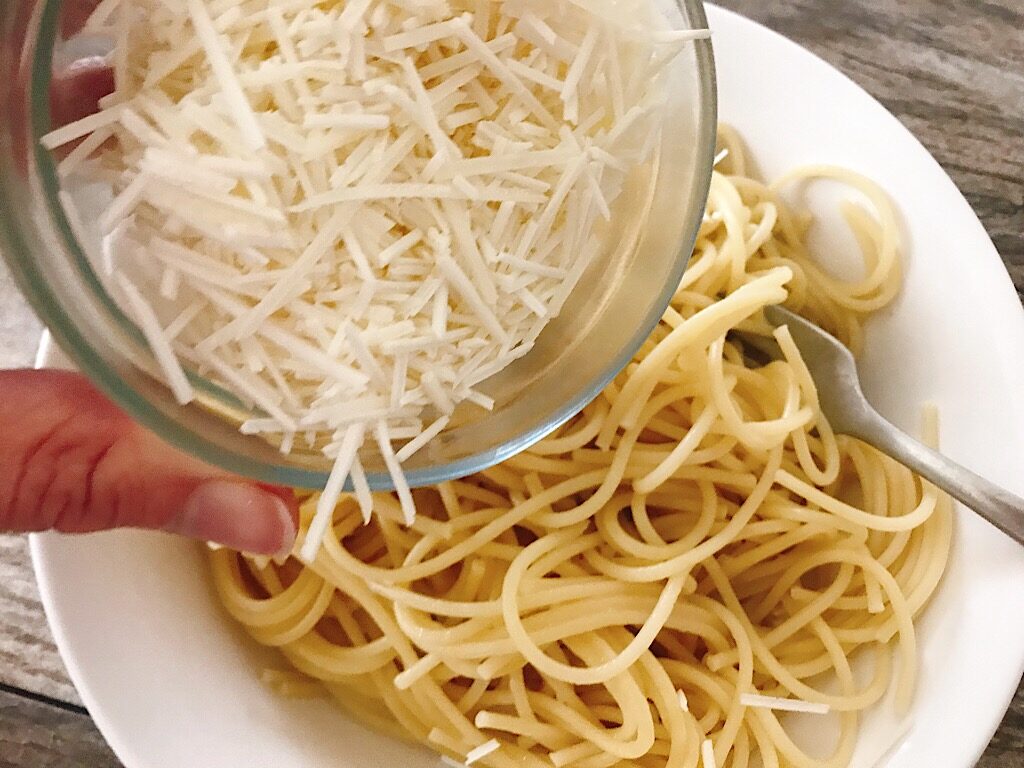 Top the noodles with the remainder of the cheese and butter.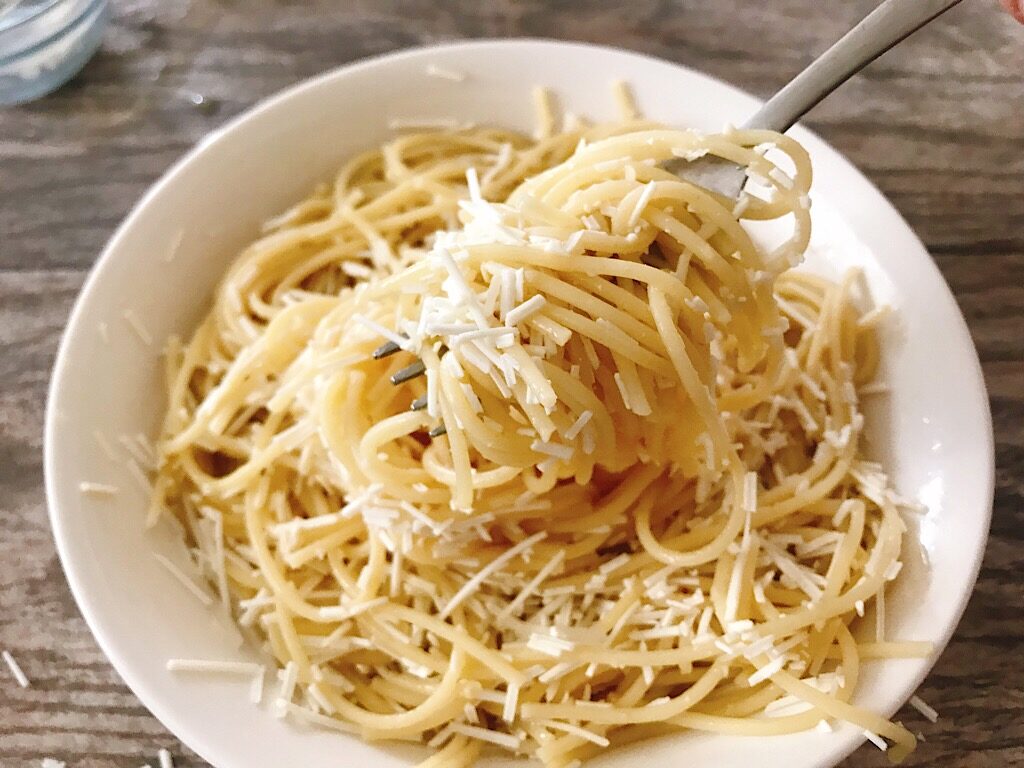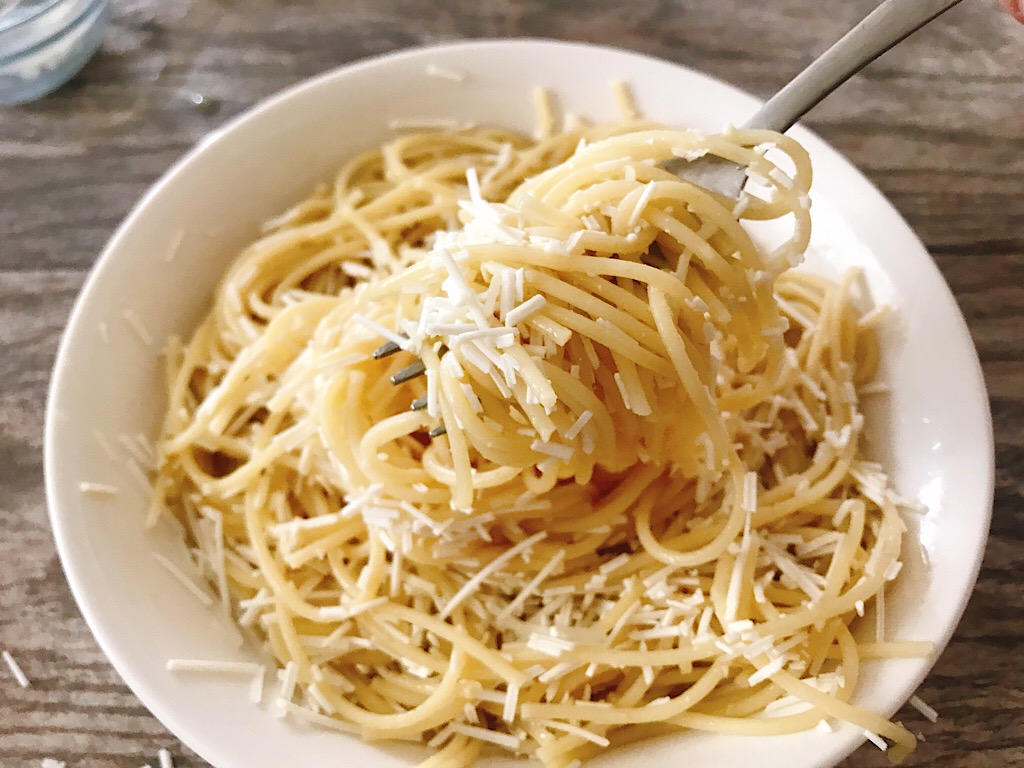 Browned Butter and Mizithra Cheese Spaghetti Variations
There are a couple of delicious variations to this recipe that are served at The Old Spaghetti Factory.
The Manager's Favorite
This version is actually the one I order every single time. In this version, the Spaghetti with Browned Butter and Mizithra cheese is also topped with marinara sauce or meat sauce.
To prepare this version, just top your spaghetti with your favorite sauce as well.
Pin for later: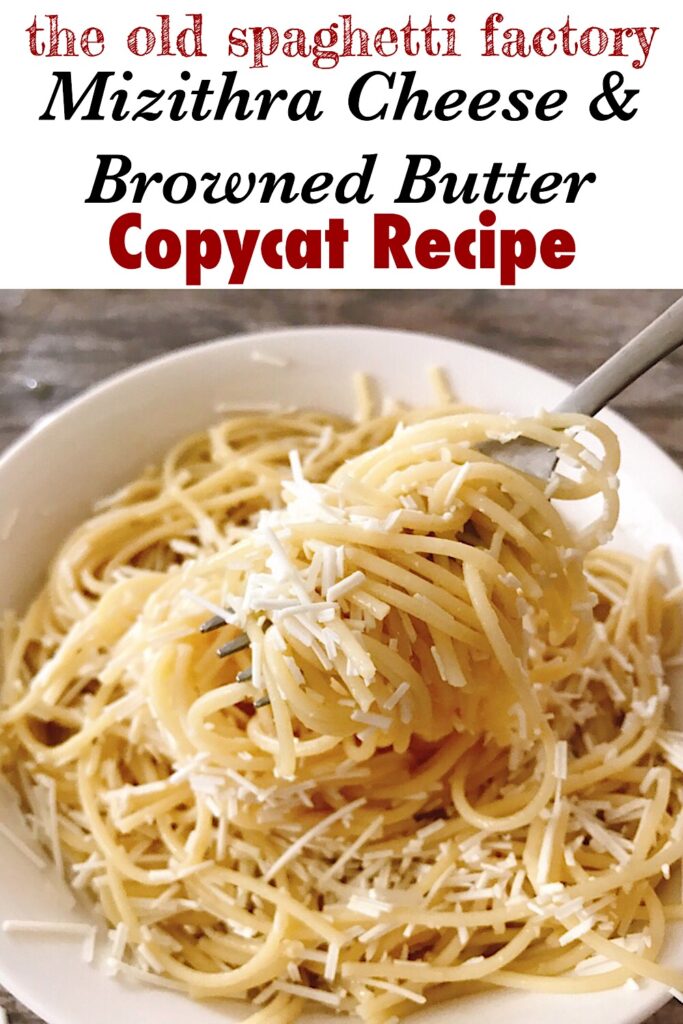 Browned Butter and Mizithra Broccoli
This version is absolutely delicious as well! To make, prepare the butter sauce as mentioned above.
Prepare one pound of broccoli florets your favorite way. Toss the cooked broccoli with the butter sauce and Mizithra cheese.
Dessert Ideas:
Watch the video here: