Creamy, delicious oatmeal made with milk, topped with sparkling sugar and browned in the oven. Enjoy with berries and whipped cream! The perfect quick and nutritious breakfast!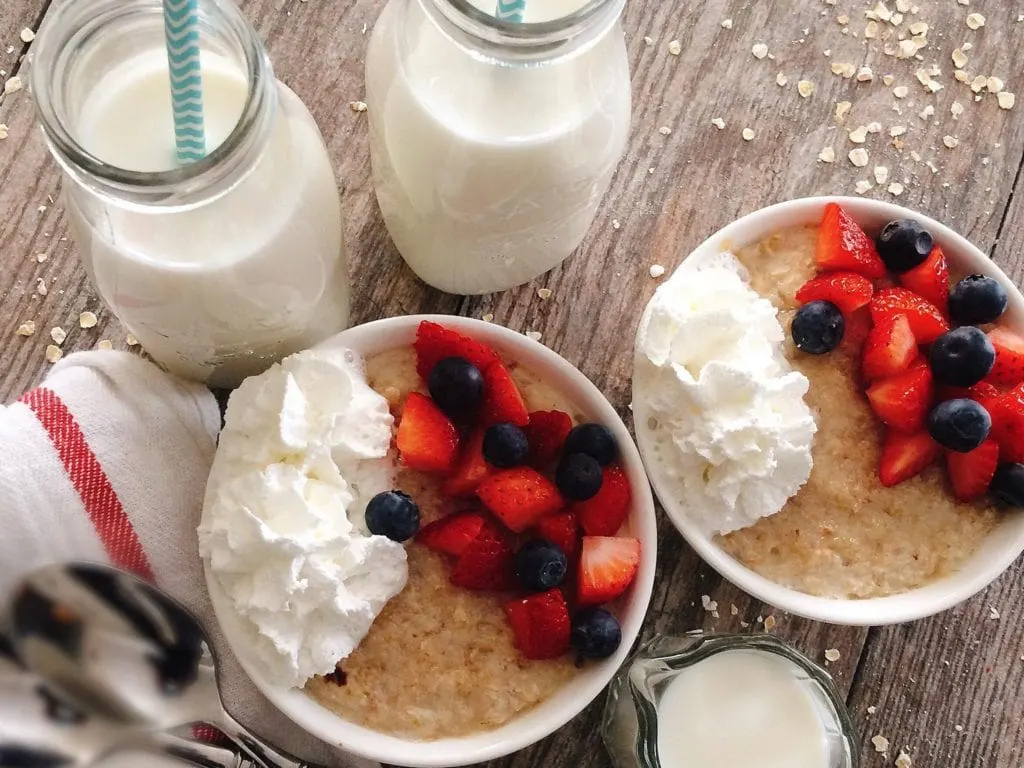 This post may contain affiliate links. When you click on these links, I get a small percentage back at no cost to you! For more information see my disclosure policy.
We are BIG milk drinkers in my family. We usually drink it with every meal and I use it almost daily when I cook and bake for my family.
There is nothing like the smooth, creamy taste of milk to complement a hearty dinner or decadent dessert.
I love that milk provides so much nutrition and is a good source of protein for my kids.
With all of the beverage choices that are out there now, it's important to know what you're choosing for you and your family to get the most bang for your buck.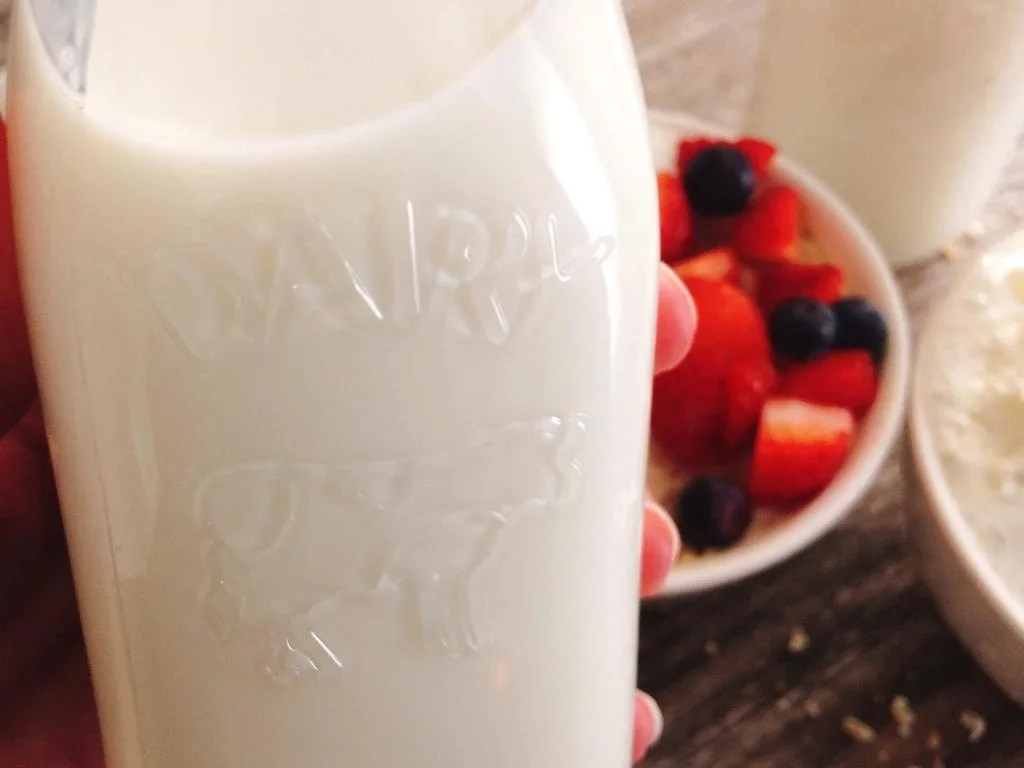 Why I Love Milk
I also love that milk contains no added sugar. There is sugar in milk, but that sugar is naturally-occurring lactose.
Many non-dairy milk alternatives, like almond milk, have added sugar to the surprise of many consumers.
Make sure you are reading the labels of the products you plan to purchase. If the ingredients list contains the words cane sugar or cane juice, that is a good indication that sugar has been added.
Milk does not have either of those. I'd call that a win.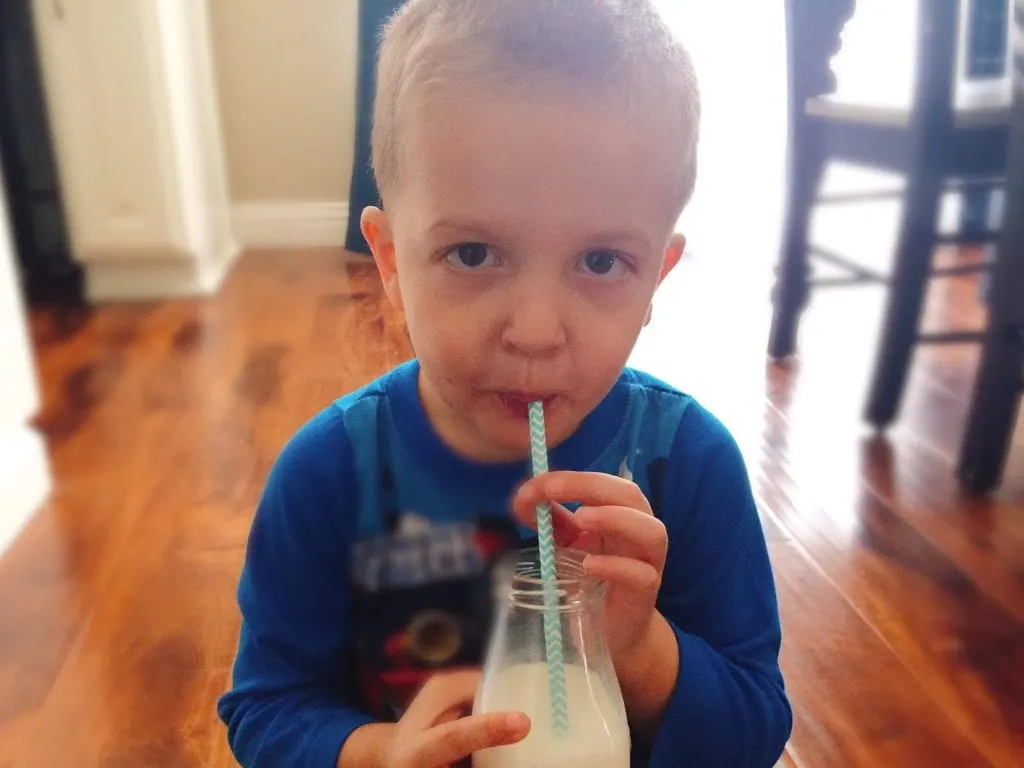 Let's not forget about taste! Milk just tastes good. It is great not only to drink, but to cook with as well. Which brings me to the next part of this post.
How to take that delicious, creamy milk and turn it into a Creamy Half Baked Oatmeal breakfast that will be loved, and devoured, by the whole family!
This oatmeal recipe is one of our favorite things to eat. Not only for breakfast, but for lunch and dinner too.
It is amazing because adding milk to the oats instead of water or a non-dairy milk alternative, adds so much creaminess, flavor and nutrition.
Ingredients:
2 Cups Milk
1 Cup Quick Oats
2 Tablespoons Sugar
1 Teaspoon Vanilla
2 Teaspoons Sparkling Sugar
Berries and Whipped Cream for topping, if desired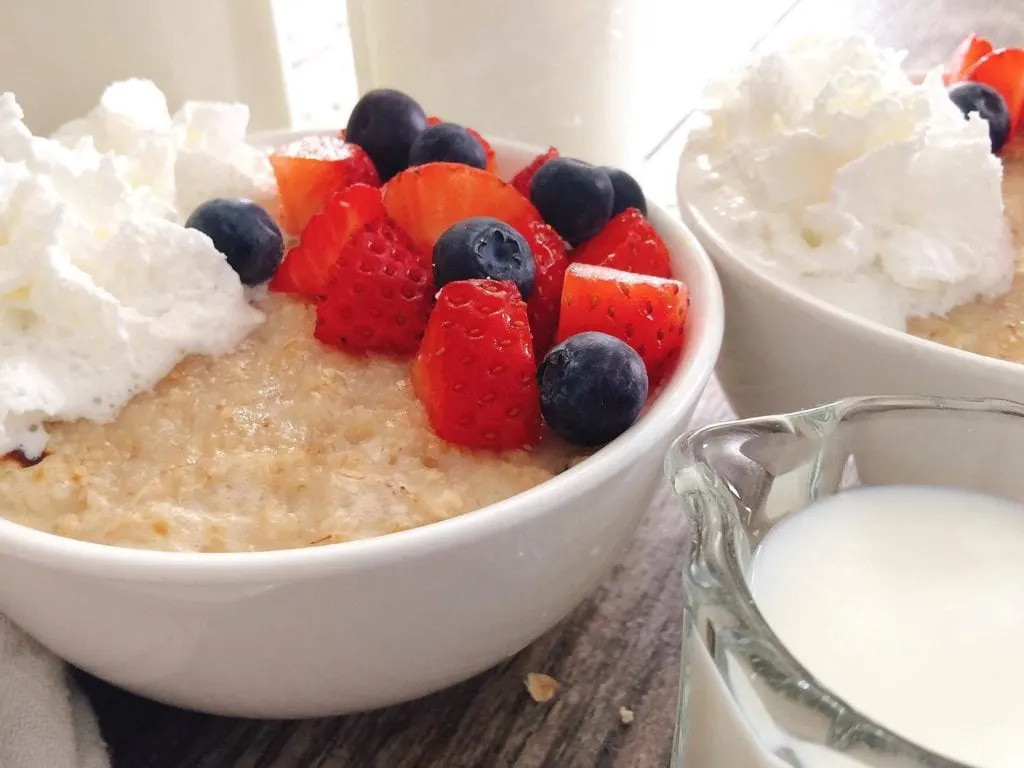 How to Make Creamy Half Baked Oatmeal
Step 1
Add the oats, sugar, vanilla and milk to a medium size sauce pan. Stir to combine the ingredients.
Place the saucepan on your stove over medium-high heat. Stir the ingredients constantly until it thickens up to your desired consistency.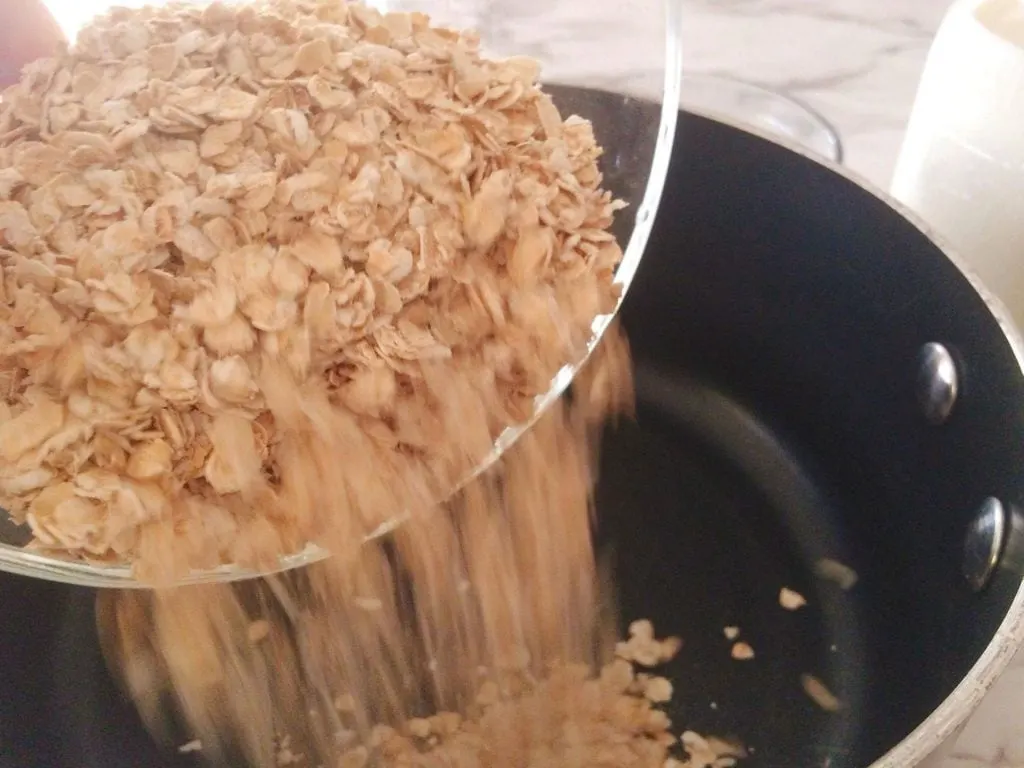 Step 2
Once your creamy oatmeal is thick enough, pour it into oven-safe bowls. Top the oatmeal with one teaspoon of sugar or sparkling sugar.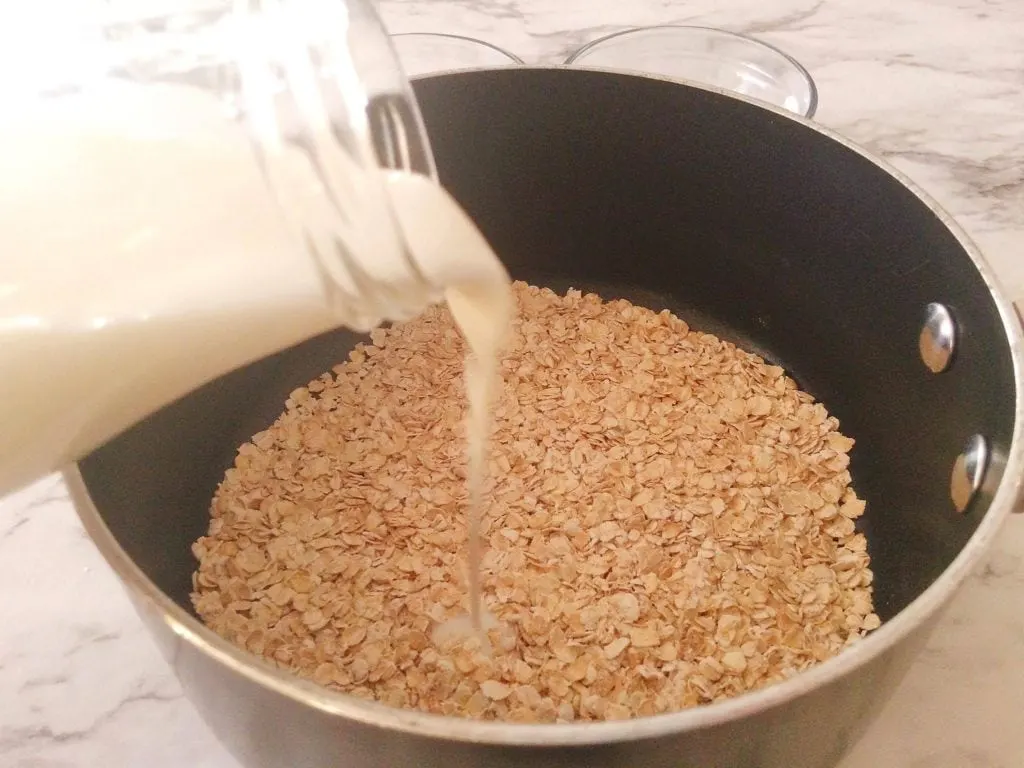 Step 3
Turn your oven on broil and place the bowls on the top oven rack, just below the heating element. Close the oven and let it bake for one to two minutes until the top is crisp and starting to brown.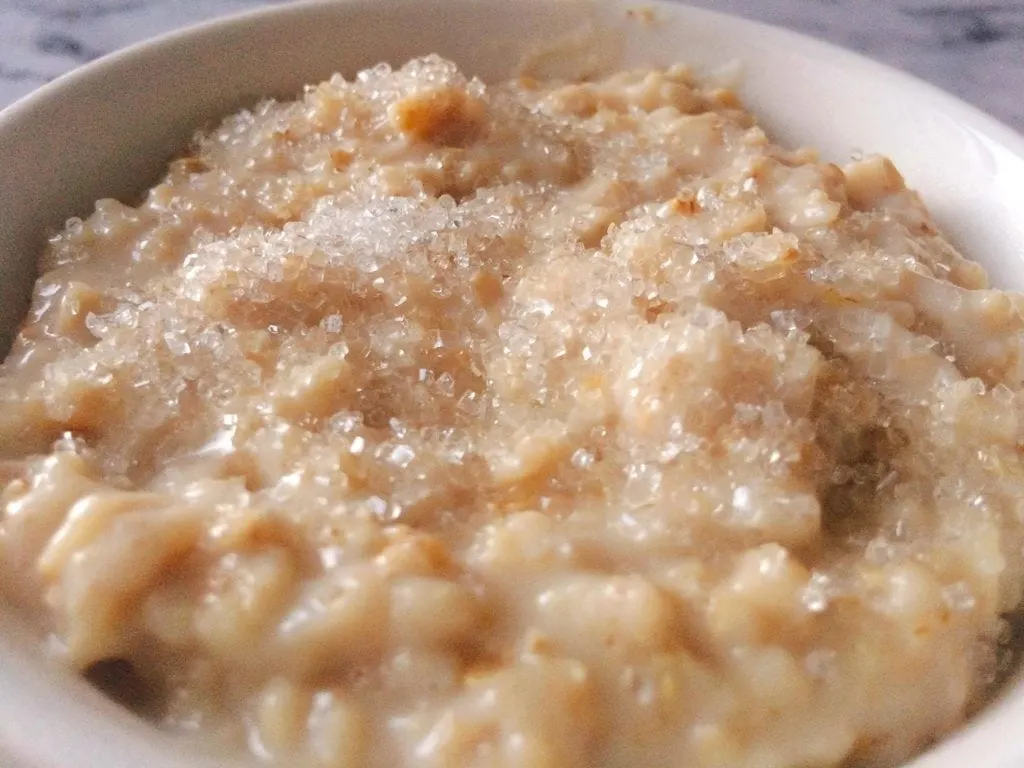 Step 4
Add your favorite toppings, like chopped nuts, fresh berries, and/or whipped cream. Don't forget to add a splash of milk!