Queen Elizabeth II's favorite drop scones were recently released by Buckingham Palace, and they're surprisingly easy to make. The recipe calls for flour, sugar, butter, baking soda, cream of tartar, eggs, and milk, and it yields about sixteen scones. Serve these delicious scones with jam and clotted cream for a truly royal experience.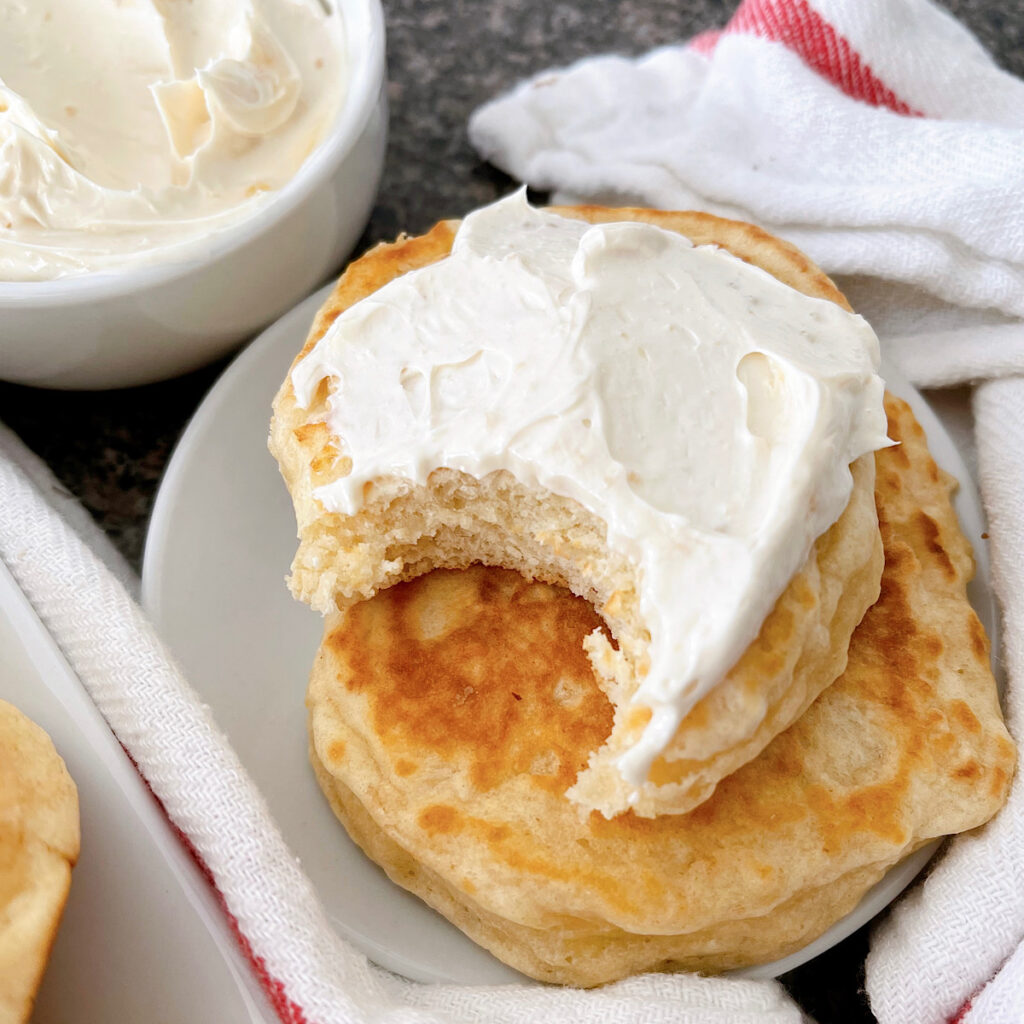 This post may contain affiliate links. When you click on these links, I get a small percentage back at no cost to you! For more information see my disclosure policy.
Below you will find tips, tricks and helpful hints for making this recipe including step by step instructions with pictures. If you would like to go directly to the recipe, scroll down to the recipe card or tap "Jump to Recipe" at the top of the page.
What is an English Scone?
An English scone is a quick bread made with baking powder (instead of yeast), flour, milk, sugar, and butter. They are often served with jam and clotted cream for tea.
Scones originated in Scotland in the 16th century, and the word "scone" is derived from the Scottish Gaelic term "sgonn," meaning "shapeless mass."
The first scones were round and flat, and they were made with oats, barley, or wheat. Today, scones come in a variety of shapes and flavors, and they're popular all over the world.
Queen Elizabeth's Favorite Drop Scones
These drop scones are a little bit different, in that they are cooked on a hot griddle, similar to a pancake, instead of baked in an oven.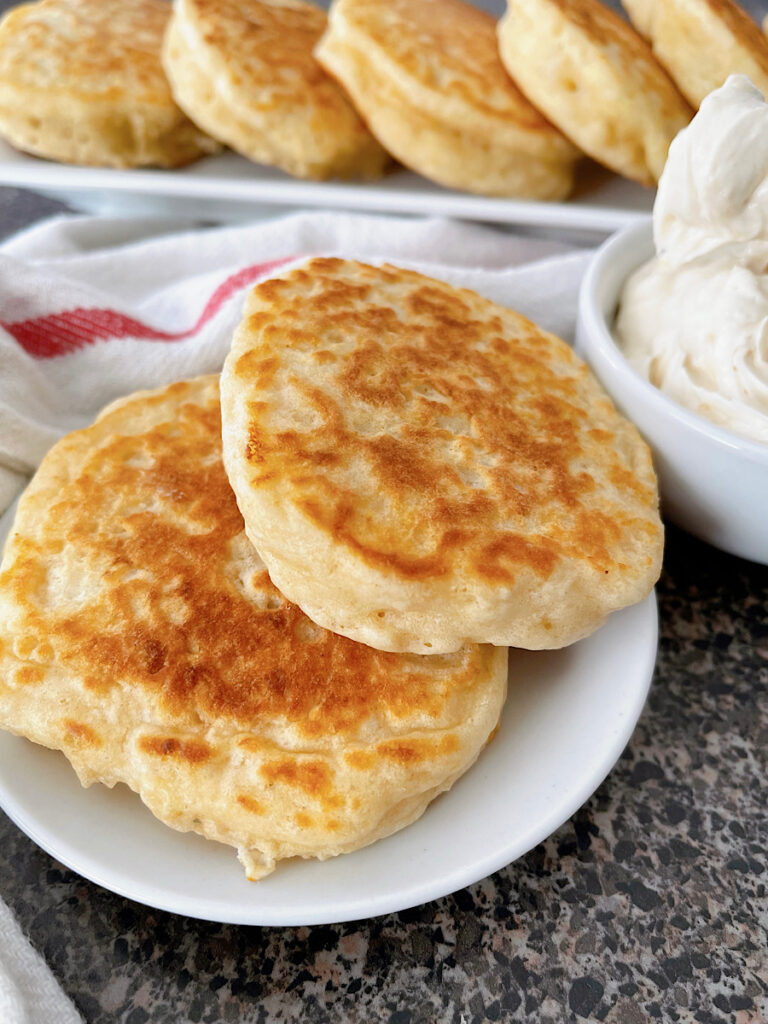 Drop Scone Ingredients
All-Purpose Flour: The original recipe is not specific about what type of flour to use. I used all-purpose flour and the results were delicious.
Sugar: The recipe calls for caster sugar, which is actually just a superfine granulated white sugar. To achieve this, I placed some sugar in a food processor to make it superfine.
Milk: Use any type of milk. I used 2% milk.
Eggs: I used large eggs.
Baking Soda: This is what makes the scones rise.
Cream of Tartar: This helps to stabilize the baking soda and also gives the scones a bit of a tangy flavor.
Melted Butter: The recipe calls for melted butter, which you'll need to measure out and melt before you begin.
How to Make the Queen's Drop Scones
[1] Preheat a griddle or large skillet over medium heat to about 325 degrees. You'll know it's ready when a drop of water sizzles and evaporates on contact.
[2] In a large bowl, whisk the eggs, then add the sugar and 3/4 cup of milk.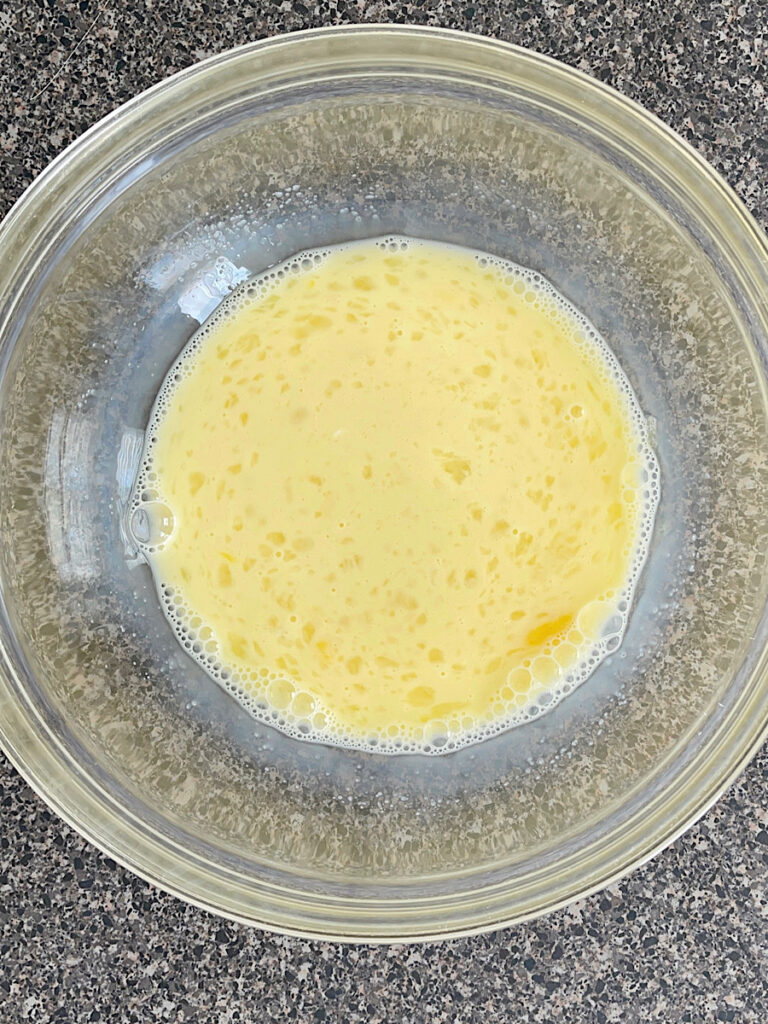 [3] Mix in the flour, baking soda, cream of tartar, and the other 3/4 cup of milk.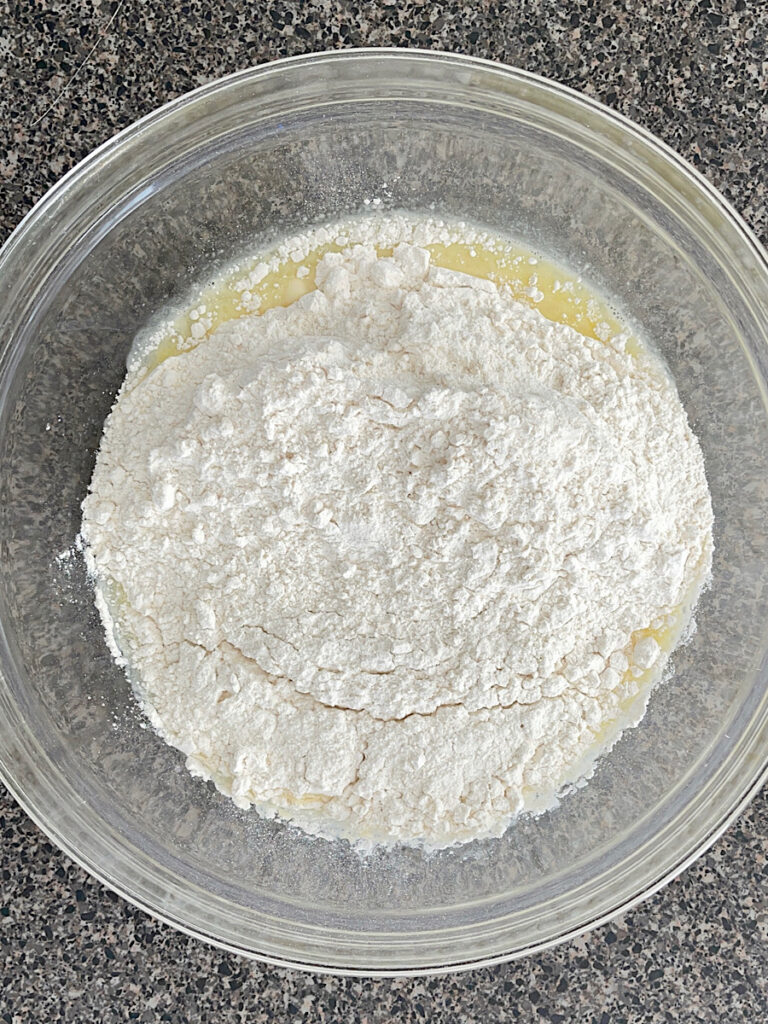 [4] Fold in the butter.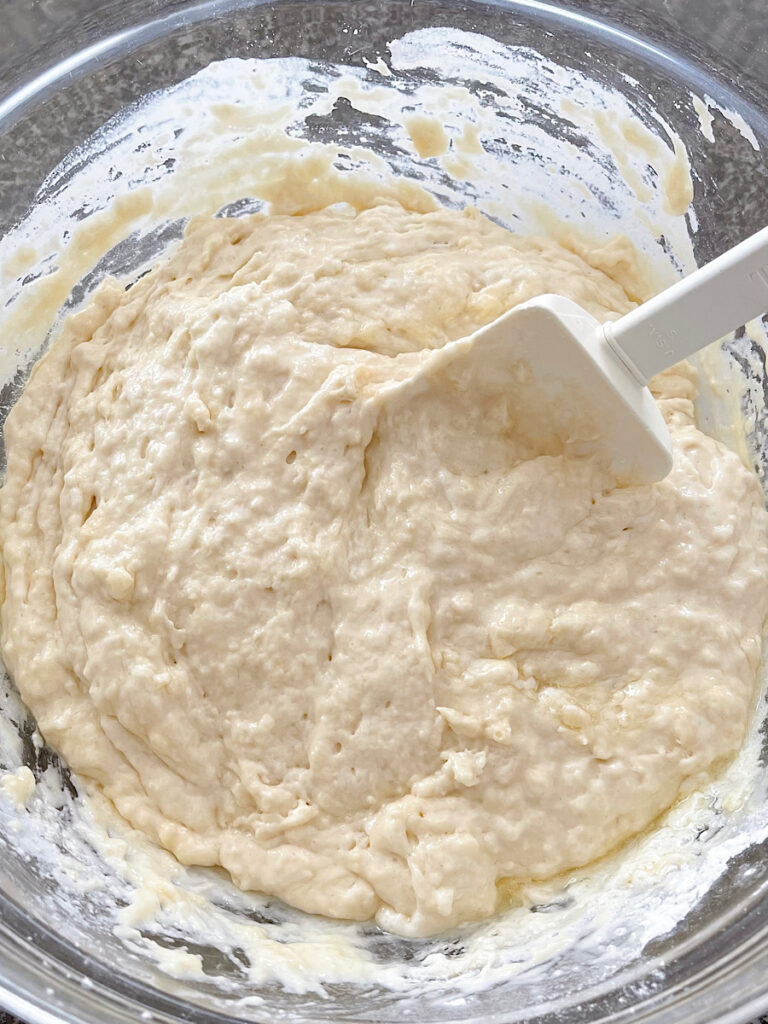 [5] Use a cookie scoop or measuring cup to measure 3-4 Tablespoons of batter. Grease the hot griddle and drop the batter onto it.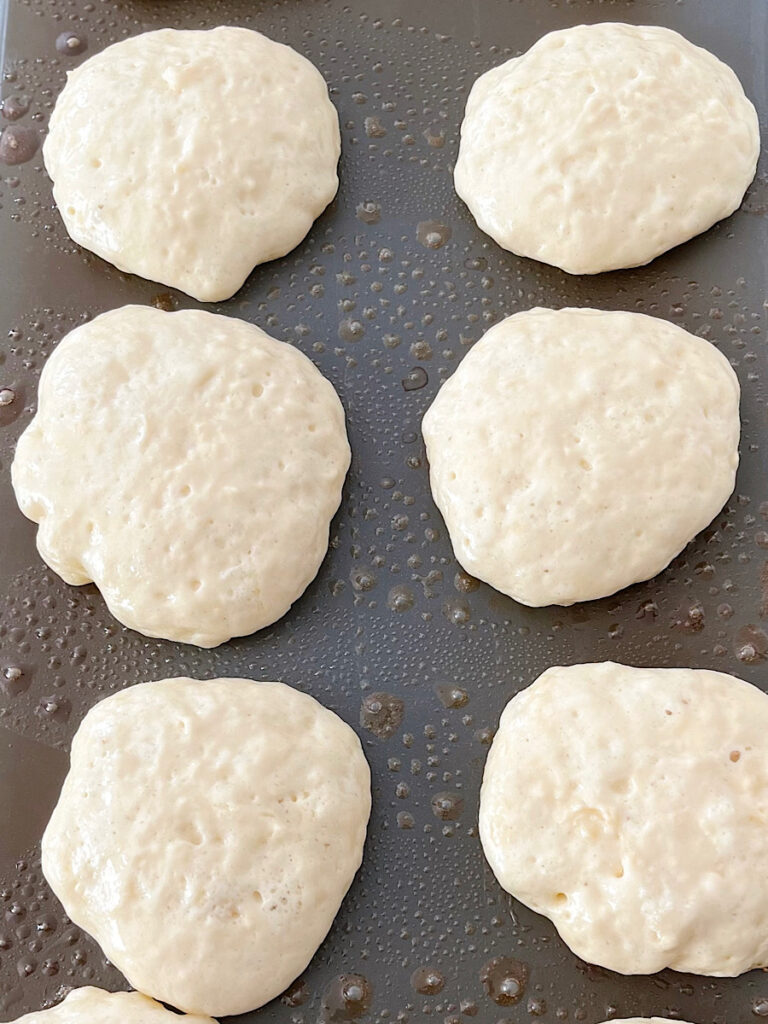 [6] Allow the scone to cook for about 3 minutes, then flip over and cook for an additional 3 minutes until the scone is golden brown.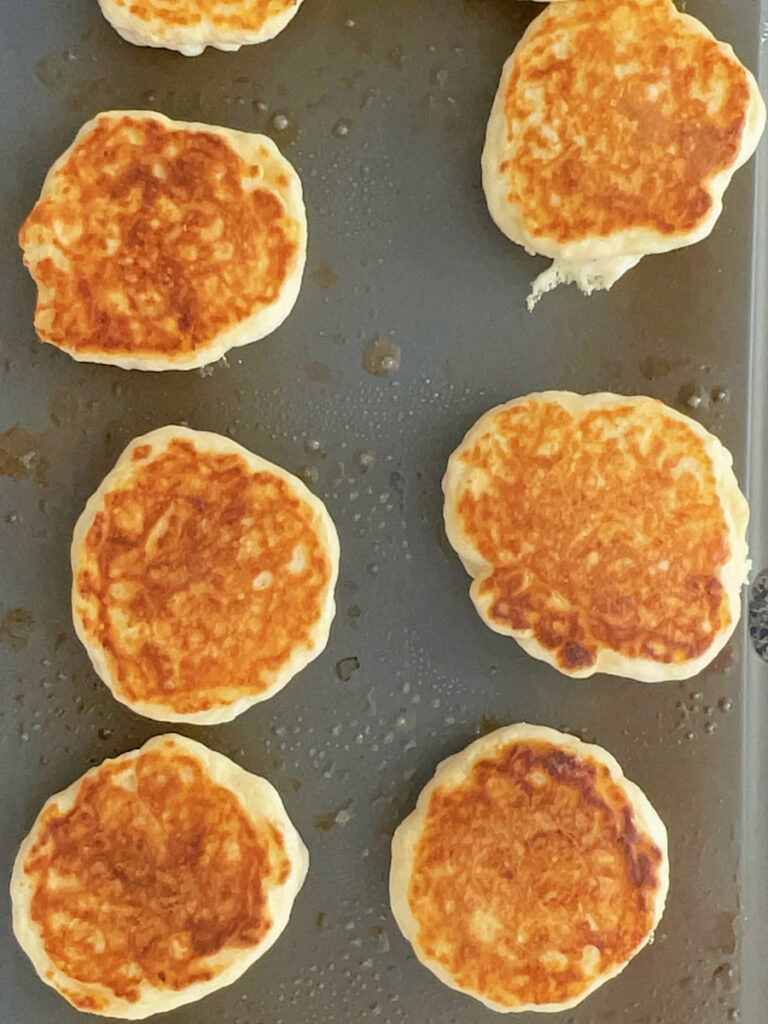 [7] Remove and serve with your favorite toppings.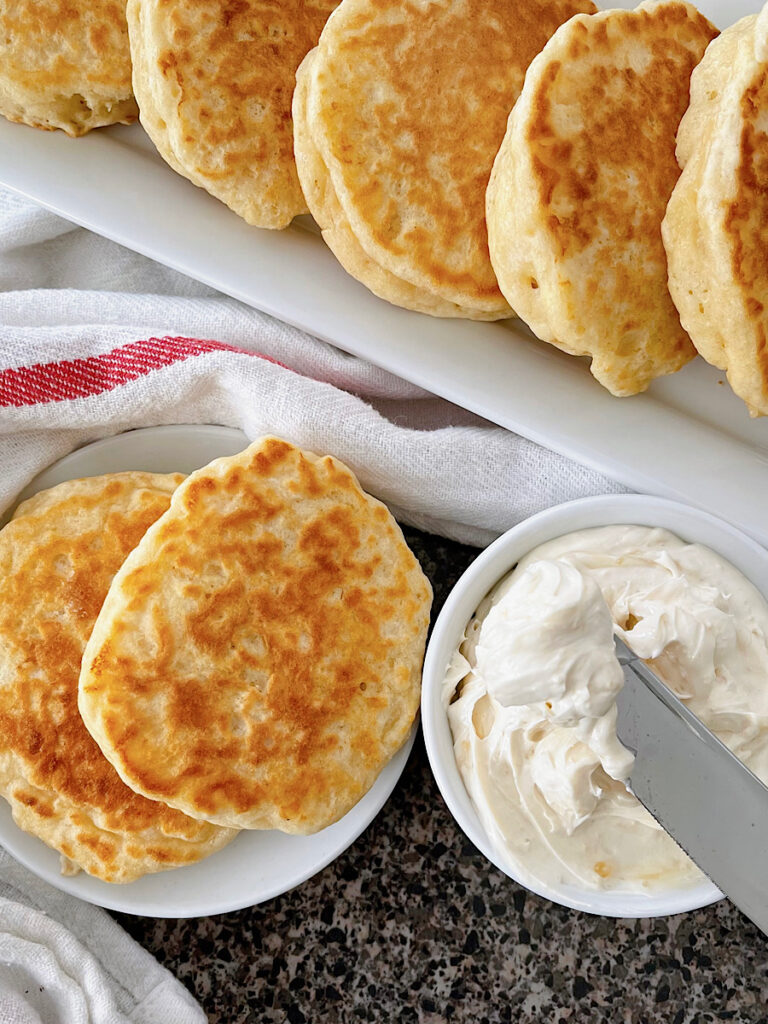 What to Serve with Drop Scones
Jam: A favorite of mine is strawberry or raspberry.
Marmalade: If you're feeling fancy, try serving these scones with a lemon or orange marmalade.
Clotted Cream: This is a thick, creamy dairy product that's popular in the UK. It's delicious on scones!
Butter: If you're not into clotted cream, butter is a perfectly acceptable topping for scones.
Whipped Honey Butter: This is what I topped my scones with and it was amazing! Get the recipe here.
Frequently Asked Questions
Can I make these scones ahead of time?
Yes! These scones are actually best when made ahead of time and allowed to sit for a bit before serving. This allows the flavors to meld together.
Can I freeze these scones?
Yes, you can freeze these scones. Just place them in a freezer-safe bag or container and they will keep for up to 3 months.
When are scones typically served?
Scones are typically served for breakfast, brunch, or afternoon tea. They can be enjoyed plain or with a variety of toppings.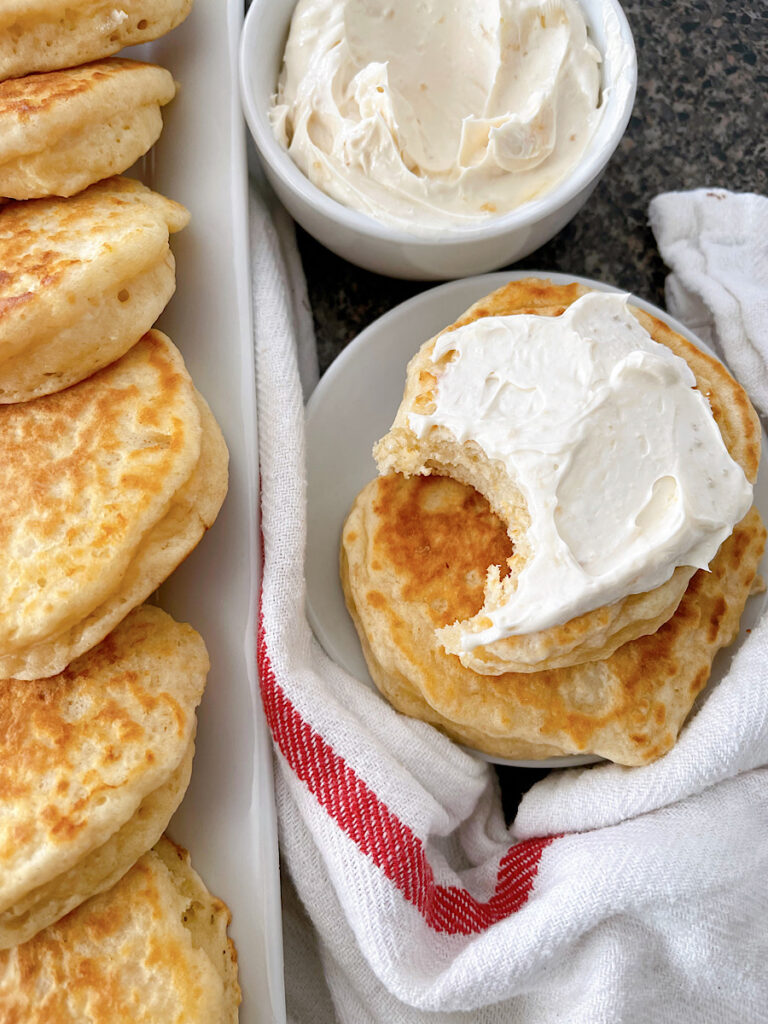 Final Thoughts
I hope you enjoy this recipe for the Queen's favorite drop scones! If you have any questions, feel free to leave them in the comments below. And if you make these scones, be sure to take a photo and tag me on Instagram! I love seeing your creations.
Happy baking!
Watch the Video: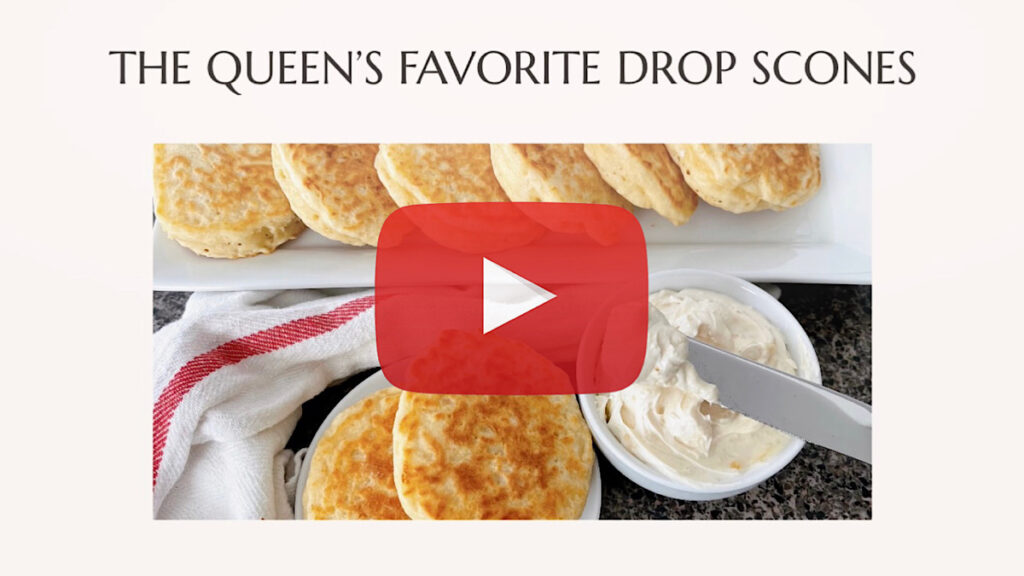 Pin for Later: