A tried and true recipe that will show you how to make Lion House Rolls with Whipped Honey Butter. These homemade rolls are light and fluffy and perfect for Sunday dinners or holiday meals like Thanksgiving, Christmas, and Easter!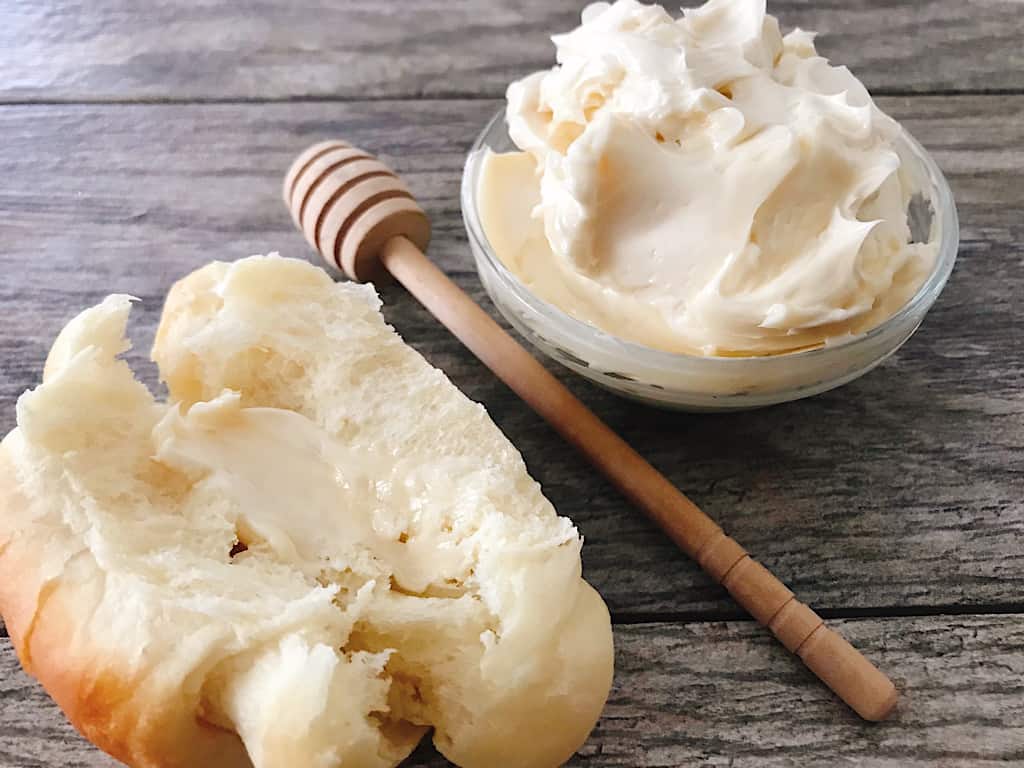 This post may contain affiliate links. When you click on these links, I get a small percentage back at no cost to you! For more information see my disclosure policy.
Below you will find tips, tricks and helpful hints for making this recipe including step by step instructions with pictures. If you would like to go directly to the recipe, scroll down to the recipe card or tap "Jump to Recipe" at the top of the page.
Why I Love Lion House Dinner Rolls
Lion House Rolls are probably my FAVORITE rolls of all time. They are kind of a legend here in Salt Lake City, Utah.
In fact, my husband and I were married at the Lion House and I made my mom run inside the Lion House Pantry Restaurant to buy a pack of rolls to snack on between the ceremony and taking pictures!
This recipe is pretty easy to follow and I have never had any problems with my rolls not turning out fantastic!
While these rolls are amazing, enjoying them with whipped honey butter takes them to a whole new level. I hope you enjoy the recipe!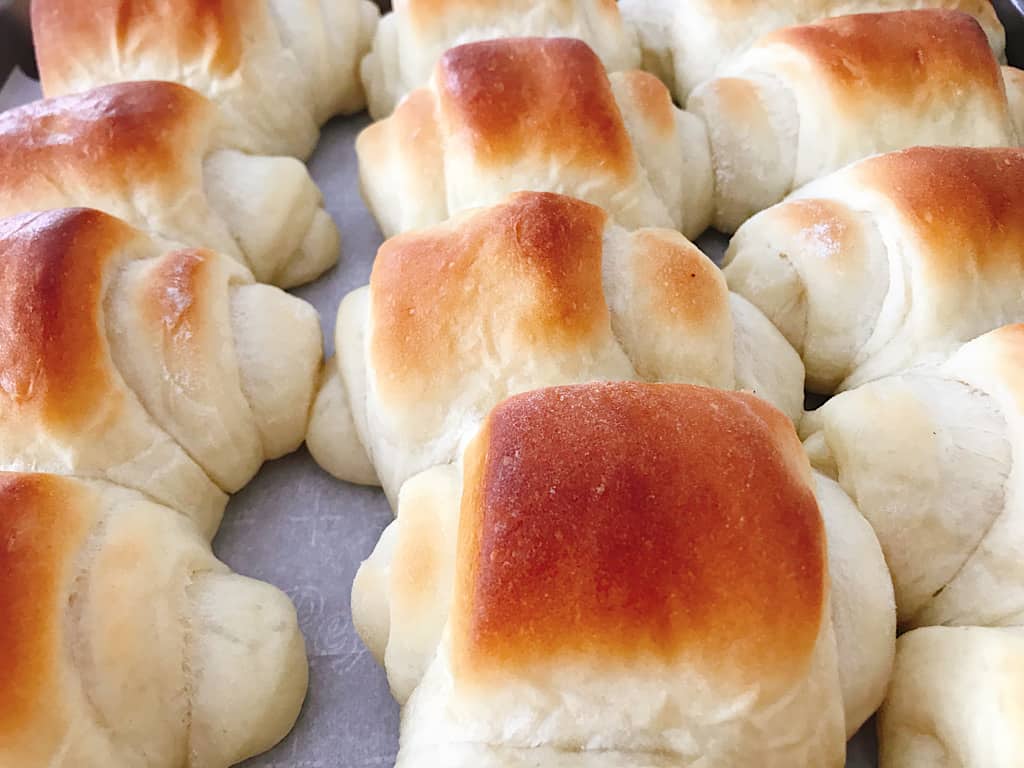 Lion House Rolls Ingredients
*Ingredient amounts are located in the recipe card at the end of this post.
Warm Water: This will be mixed with powdered milk to create moisture in the dough. Using warm water helps the yeast to rise. Warm milk can be substituted in place of water and powdered milk.
Powdered Milk: This adds moisture and helps the rolls to stay soft. Using dry milk powder is a great way to add flavor without adding too much fat to the dough. You can also use regular milk in place of powdered milk, but it will add more fat and calories.
Yeast: This is what makes your dough rise! It is crucial that this ingredient is fresh and not expired. If you are unsure about the quality of your yeast, you can add a small amount of warm water with 1 teaspoon of sugar and let it sit for 5-10 minutes to check whether it is still active.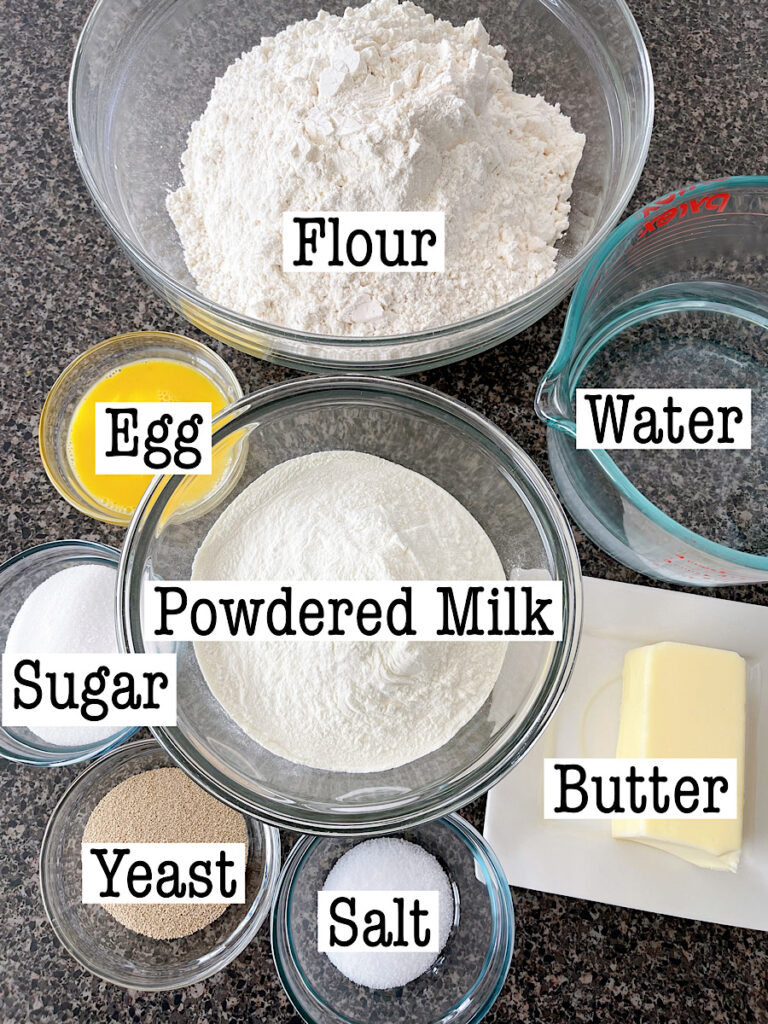 Sugar: Sugar helps feed the yeast and also adds some sweetness to the dough. You can use regular white sugar or brown sugar here, depending on your preference.
Salt: Salt is often added to the dough for flavor and can also help inhibit the yeast so that it doesn't rise too quickly. You can adjust the amount of salt in this recipe according to your personal preferences.
Softened Butter: This helps create a soft, tender texture in the dough. You can use melted butter in place of softened butter, but it can make the dough a bit harder to work with.
Egg: The egg here acts as a binder and helps give structure to the rolls.
All-Purpose Flour: This will add elasticity and structure to the rolls. You can use a different kind of flour in place of all-purpose, but it might change the texture and flavor slightly.
How to Make Lion House Roll Recipes
Proof the Yeast
Add the warm water and milk powder to the bowl of a stand mixer. Mix together until it the milk dissolves.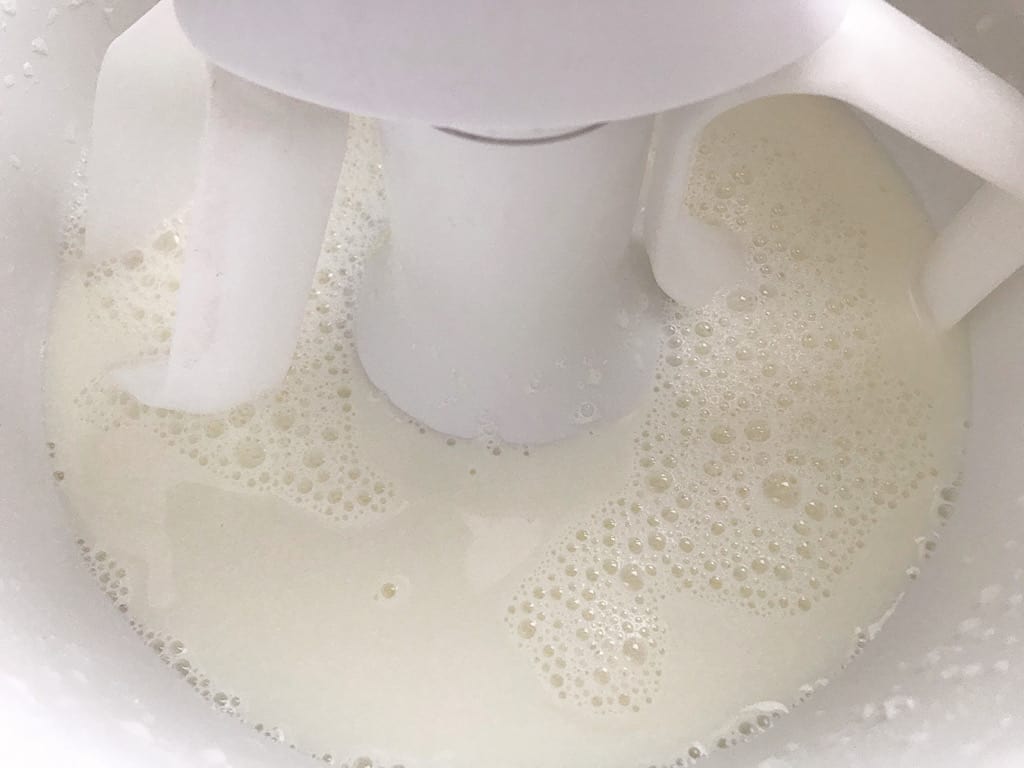 Mix the Dough
Add in the yeast, sugar, salt, butter, egg, and 2 cups of flour. Mix on low in a stand mixer with a paddle attachment until the ingredients are wet, then for 2 minutes at medium speed.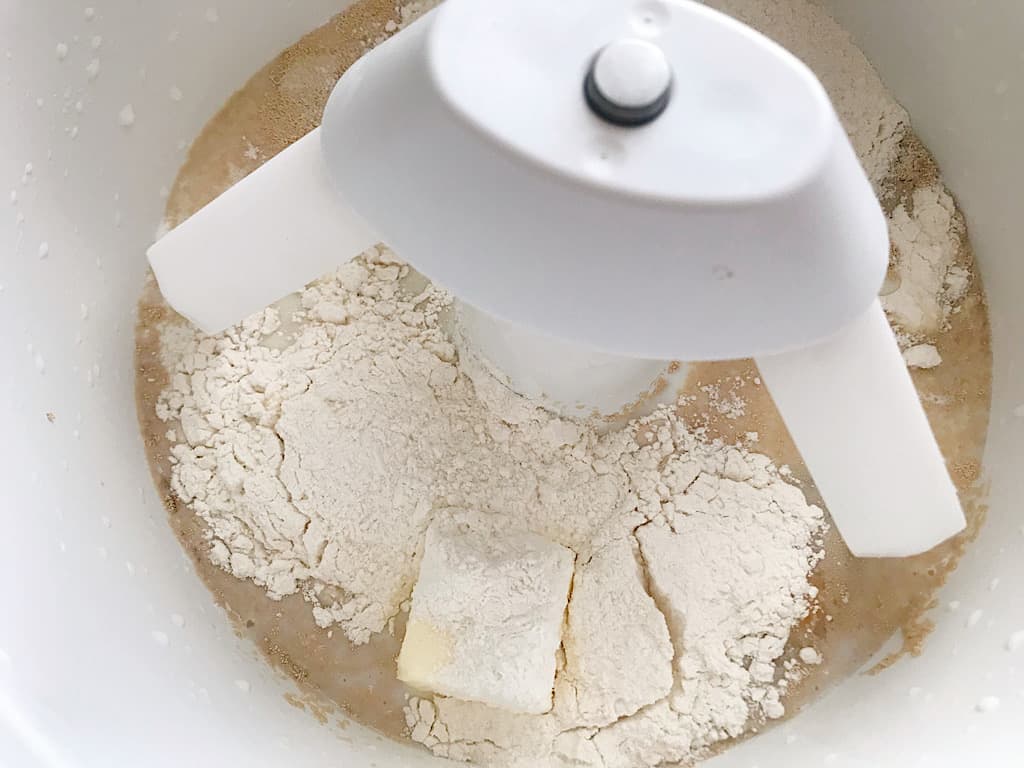 If using a stand mixer, switch to a dough hook at this time and add 2 more cups of flour and mix on low until wet, then on medium for 2 minutes.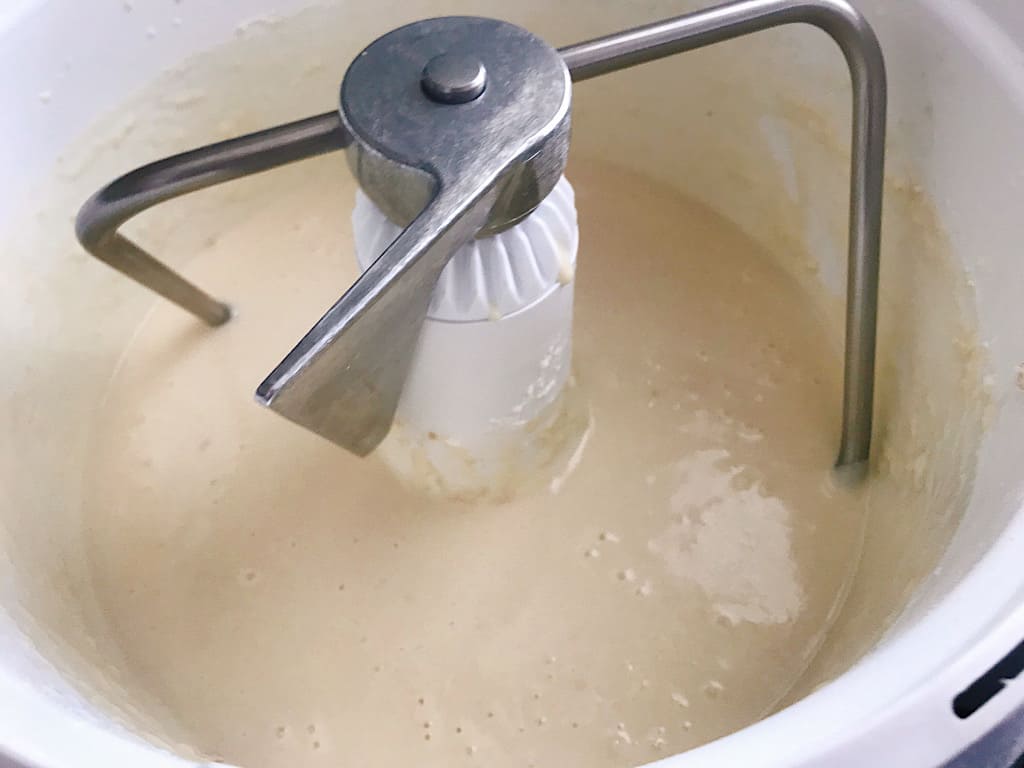 If the dough is still sticky, add the remaining flour 1/2 cup at a time adding just enough flour to make a soft dough that is not sticky or stiff. You may not need the entire amount of flour.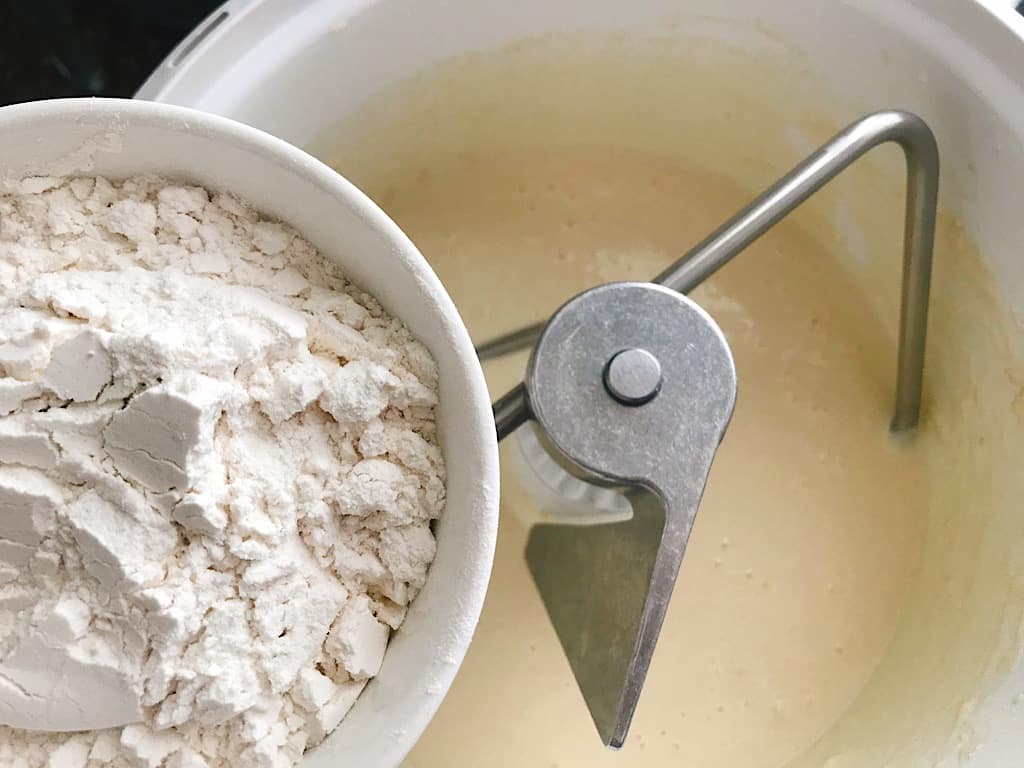 First Rise
Place the dough in a greased bowl and cover it with greased plastic wrap. Let it rise in a warm place until double in size.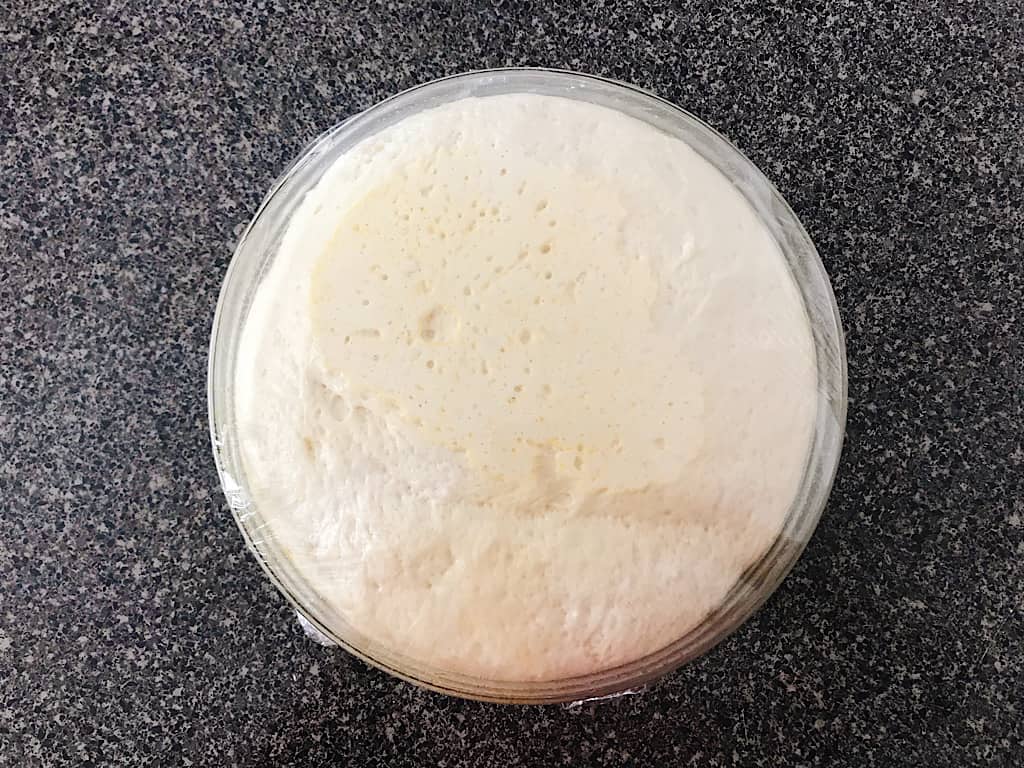 When the dough has doubled, punch it down to release the air.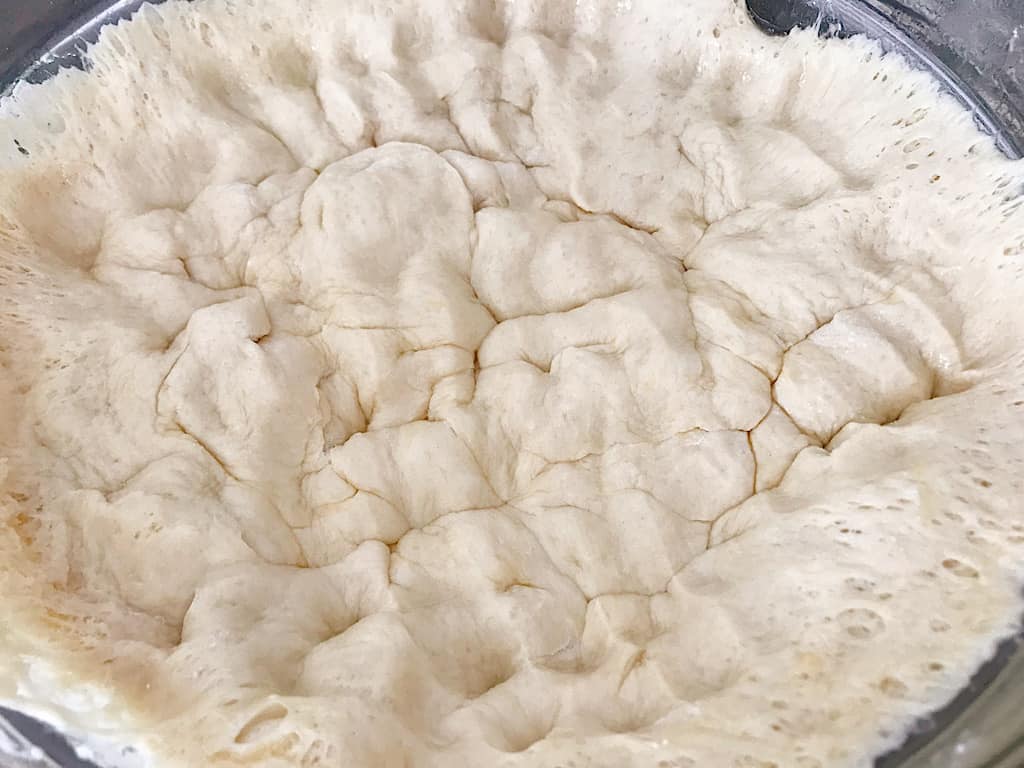 Roll Out the Dough
Pour out the dough onto a floured work surface and use a rolling pin to roll it into a large rectangle.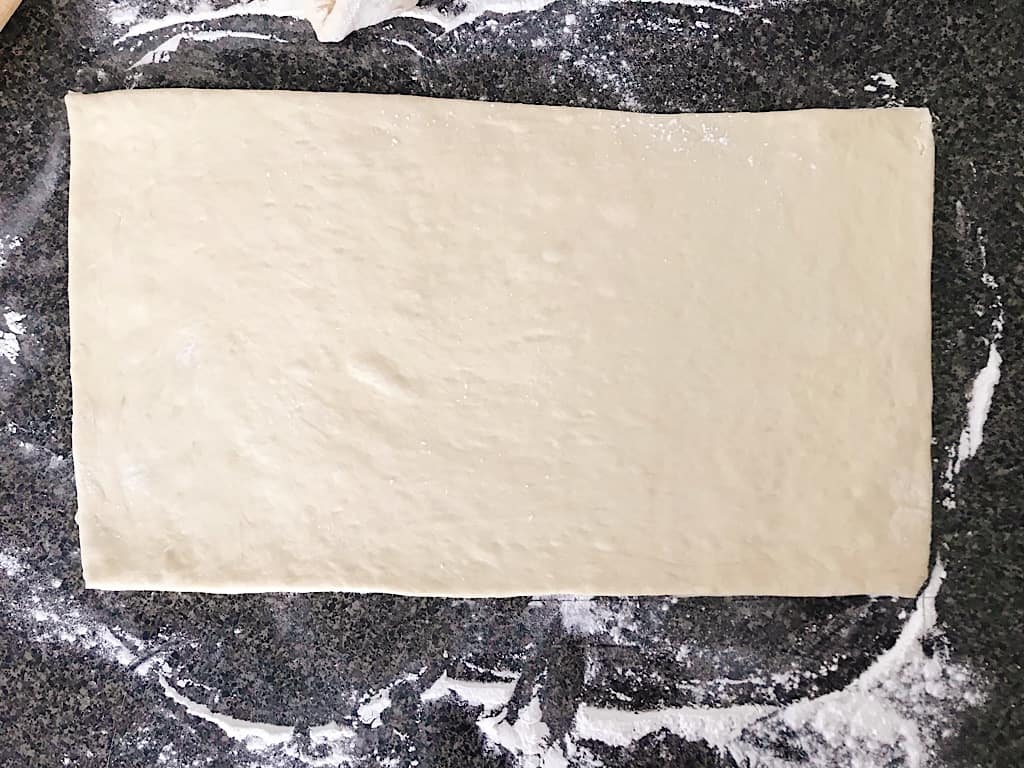 Shape the Rolls
Use a pizza cutter to cut the rolls into smaller rectangles. Each rectangle should be about 2 inches wide and 4-5 inches long.
Roll up each rectangle to form the classic Lion House roll shape, similar to crescent rolls, and place the shaped rolls on a parchment-lined baking sheet.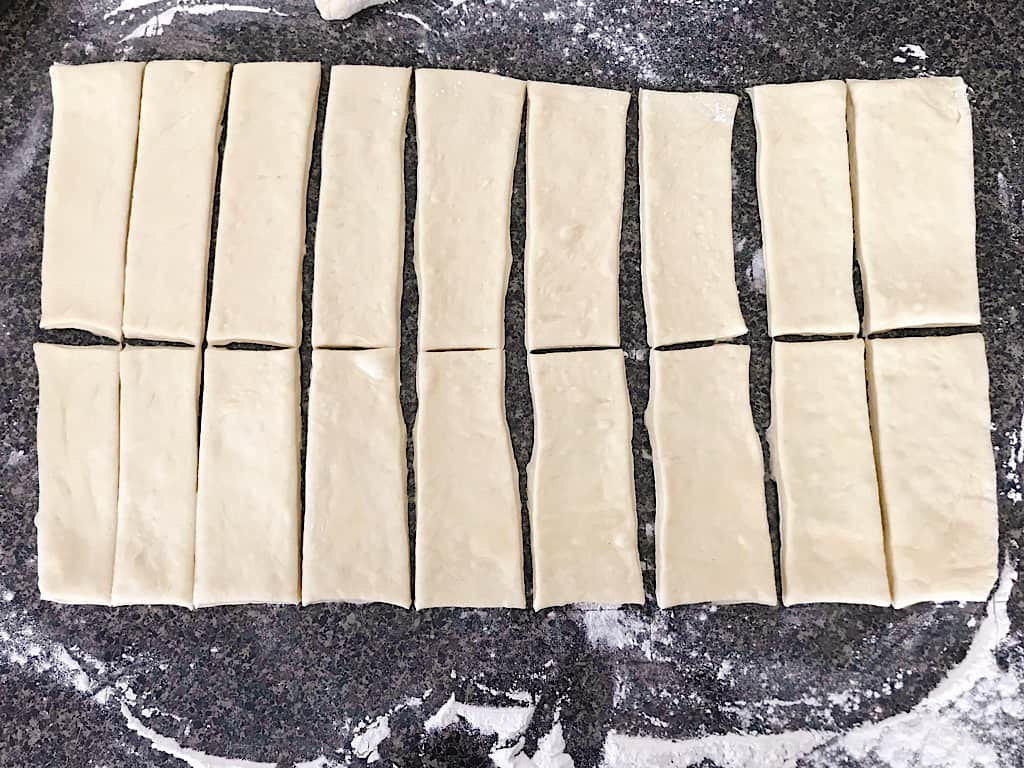 Second Rise
Cover lightly with greased plastic wrap and allow them to rise until they double in size, about 20-30 minutes.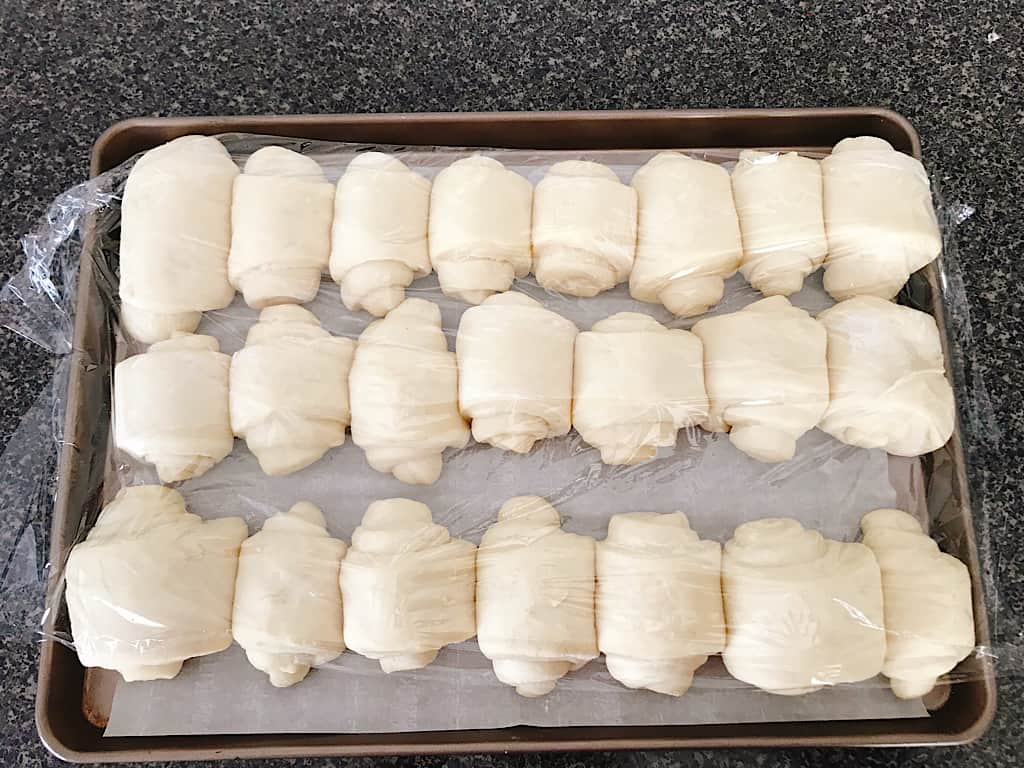 Bake the Rolls
Bake the rolls at 375 degrees for 15-20 minutes or until they are browned on top.
Remove from the oven and brush the tops with melted butter. Cover with foil after they have cooled until you are ready to serve.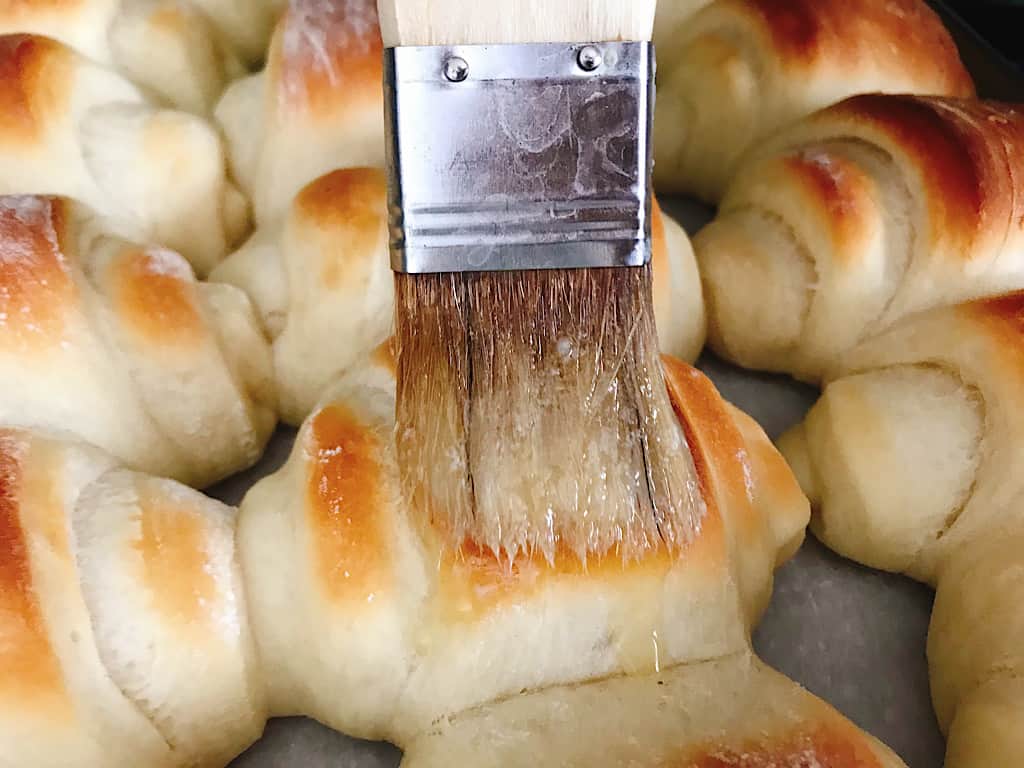 Whipped Honey Butter Ingredients
*Ingredient amounts are located in the recipe card at the end of this post.
Butter: I like to use salted butter when making whipped honey butter. The salt helps balance the sweetness.
Honey: You can use regular, raw honey here. Try to avoid using flavored or processed syrup as it will have a different flavor.
Vanilla Extract: This helps enhance the flavor of the honey butter. You can use regular extract or try a flavored one like almond or maple.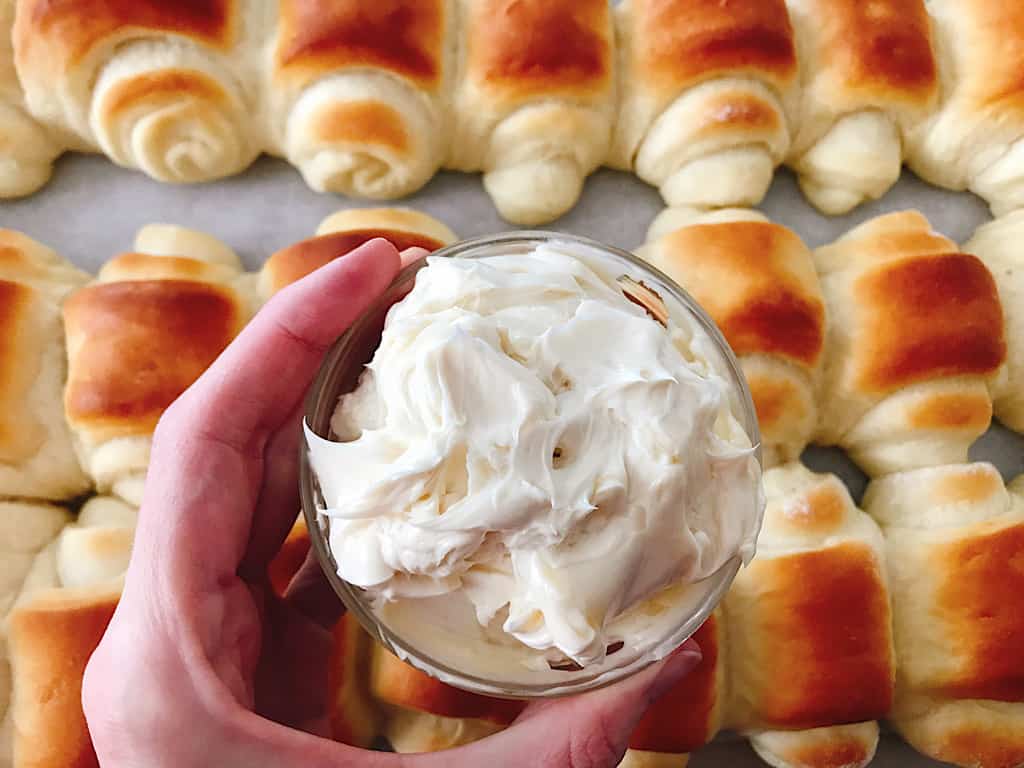 How to Make Lion House Whipped Honey Butter
[1] Add softened butter to the bowl of a stand mixer with a whisk attachment. Beat for 30 seconds.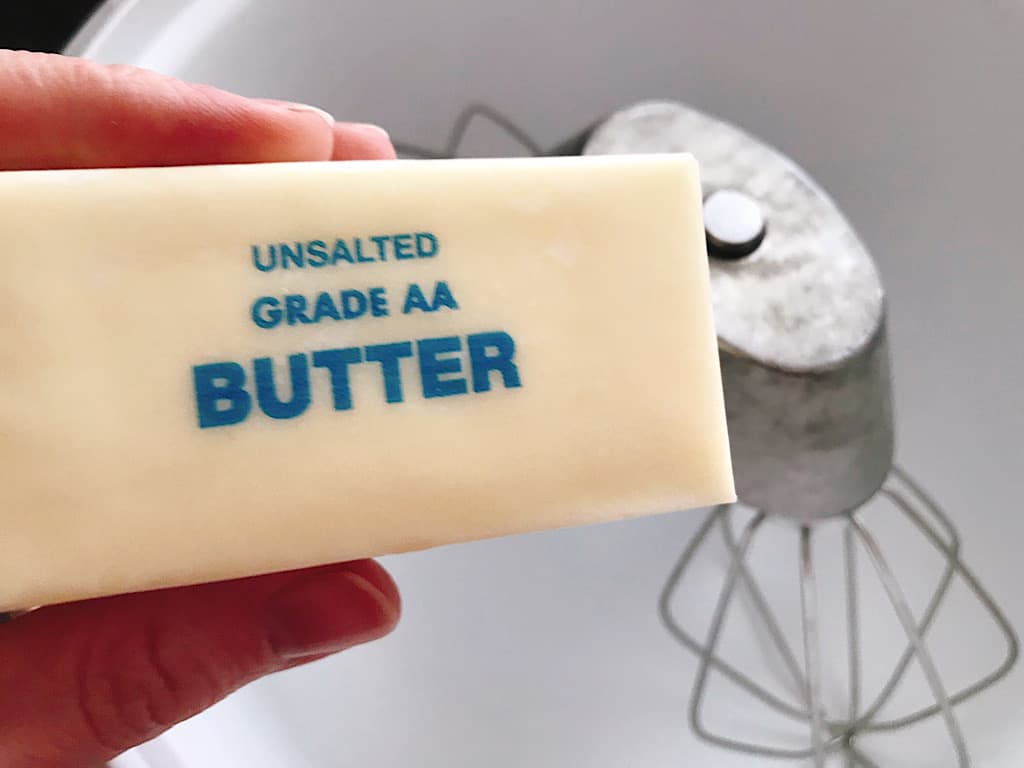 [2] Pour the honey over the butter.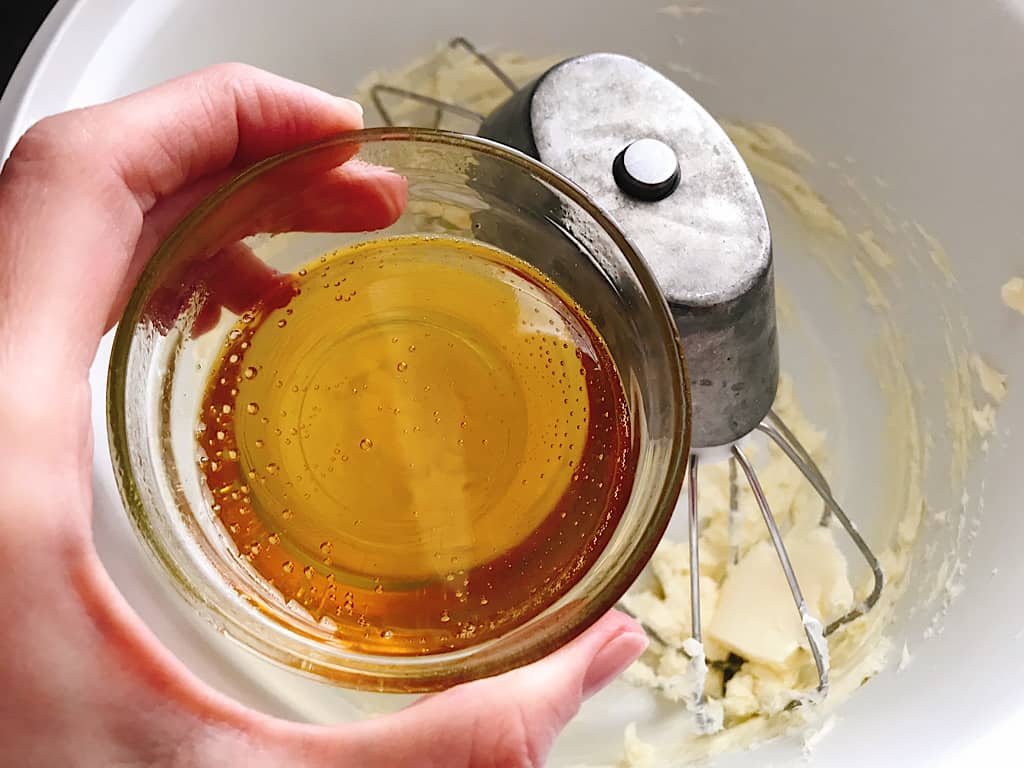 [3] Add the vanilla extract and whip the butter until it is light and fluffy. The amount of time will vary depending on your desired consistency and the mixer you are using. For my Bosch mixer, it took about 10 minutes.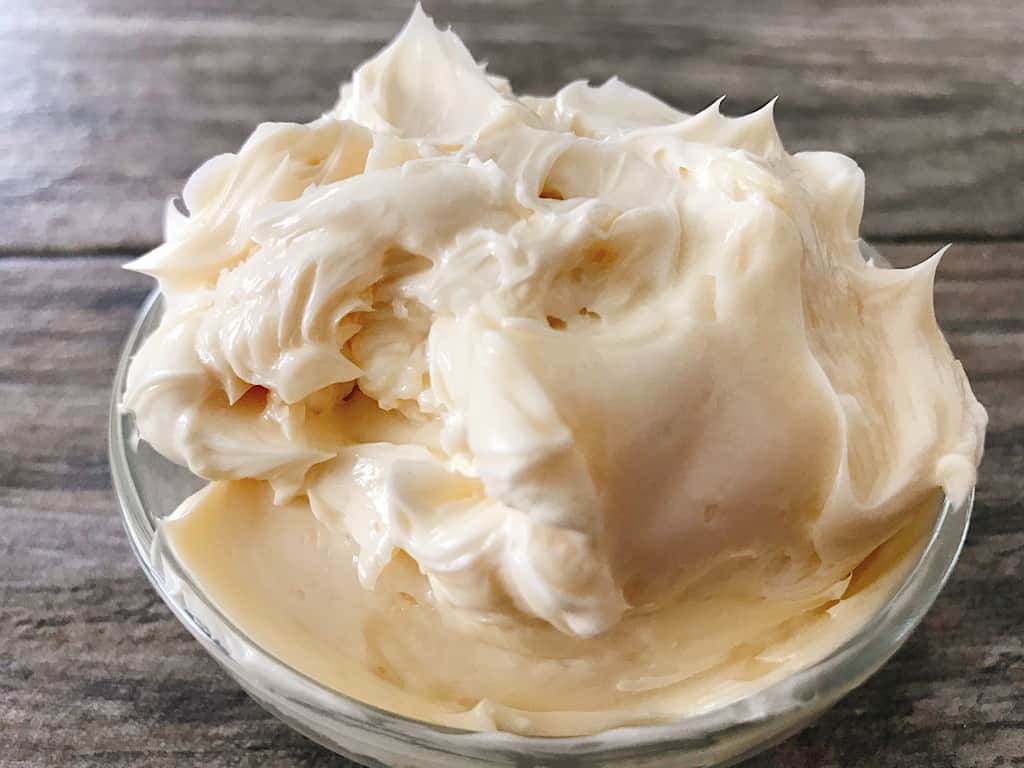 Helpful Kitchen Tools
How to Store Homemade Lion House Rolls
These rolls can be kept at room temperature in an airtight container for 3-5 days. Let them cool completely before storing them. I like to store mine in a gallon-size ziplock bag.
How to Freeze Rolls
These rolls can be frozen before baking with great results! Cut and shape the rolls, place them on a parchment-lined baking sheet, and freeze until solid. Then you can transfer them to a freezer bag for long-term storage.
To bake frozen rolls, let them thaw overnight in the fridge before baking according to the recipe instructions.
Frequently Asked Questions
Are Lion House Rolls gluten-free?
No, they contain wheat flour. However, you can substitute another kind of flour in place of the all-purpose flour if necessary.
What are the best ways to reheat Lion House Rolls?
You can reheat them in an oven or microwave, depending on what you prefer. Just place them on a baking sheet, cover them with foil, and reheat at 350 degrees for 5-10 minutes until they are warmed through.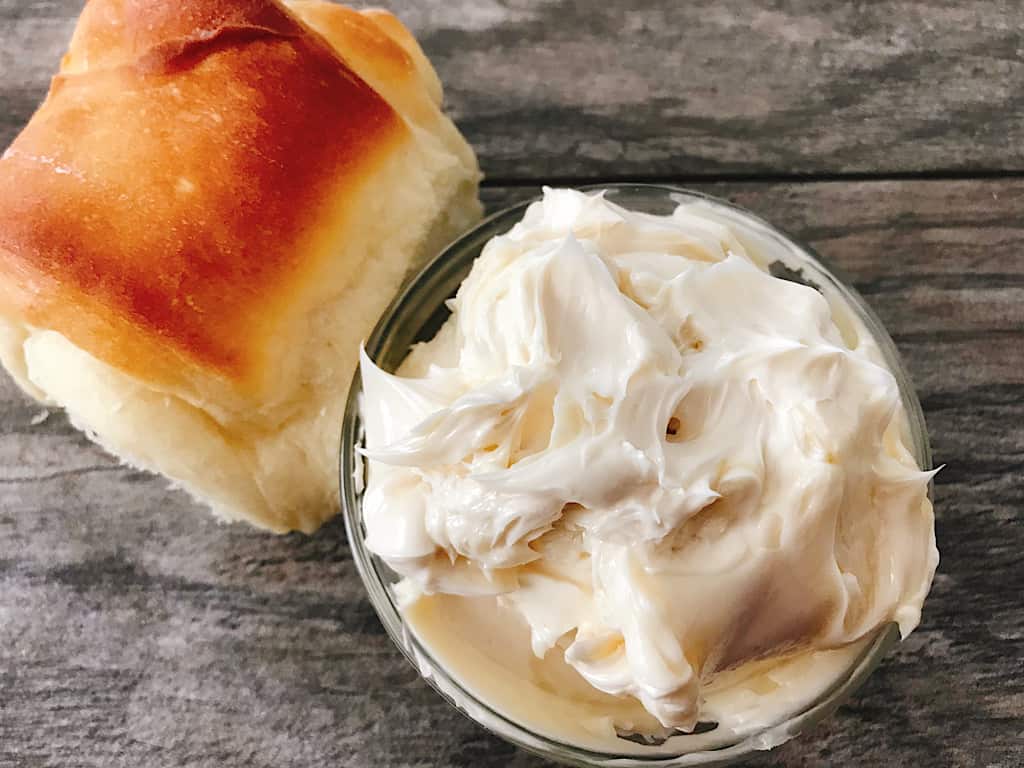 Can Lion House Rolls be made in advance?
Yes, you can make the rolls up to 2 days before you plan to serve them, or you can freeze the unbaked rolls up to two months before if needed.
You can also make the whipped honey butter in advance and store it in a sealed container in the fridge until you are ready to use it.
What Do Lion House Rolls taste like?
They have a light and fluffy texture, with a slightly sweet flavor from the honey butter. They are perfect for serving alongside any meal, or as part of a holiday spread!
Final Thoughts
We make these rolls quite often, almost every Sunday, and my kids gobble them up! They are also great to serve for a holiday meal like Thanksgiving dinner, Christmas, and Easter! If you try them, make sure to tag me on social media @MommyMouseClubhouse. Happy Baking!
More Bread Recipes:
Watch How to Make Lion House Rolls: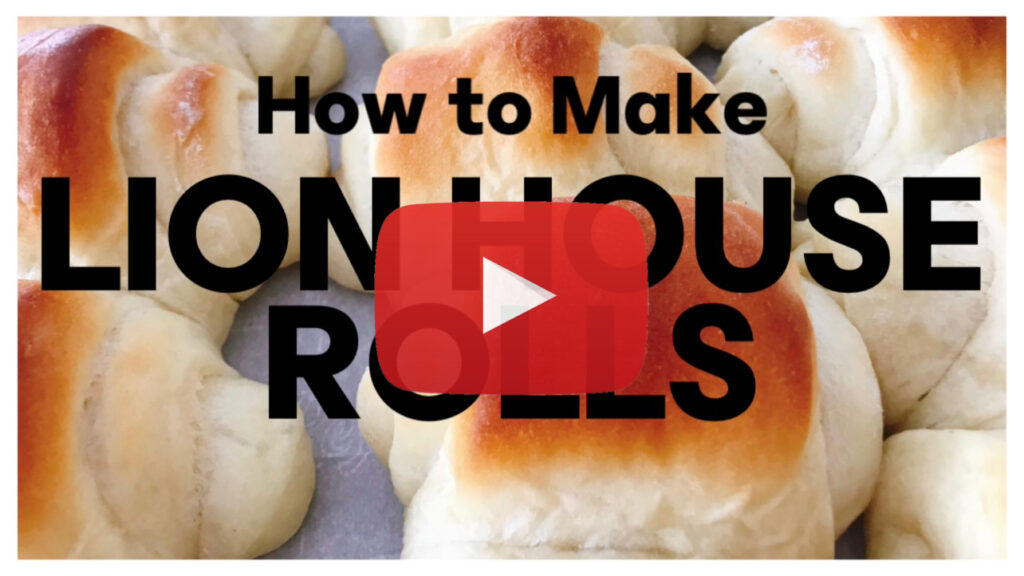 Pin for Later: