A fool proof homemade fudge recipe that is quick and easy to make with only three ingredients!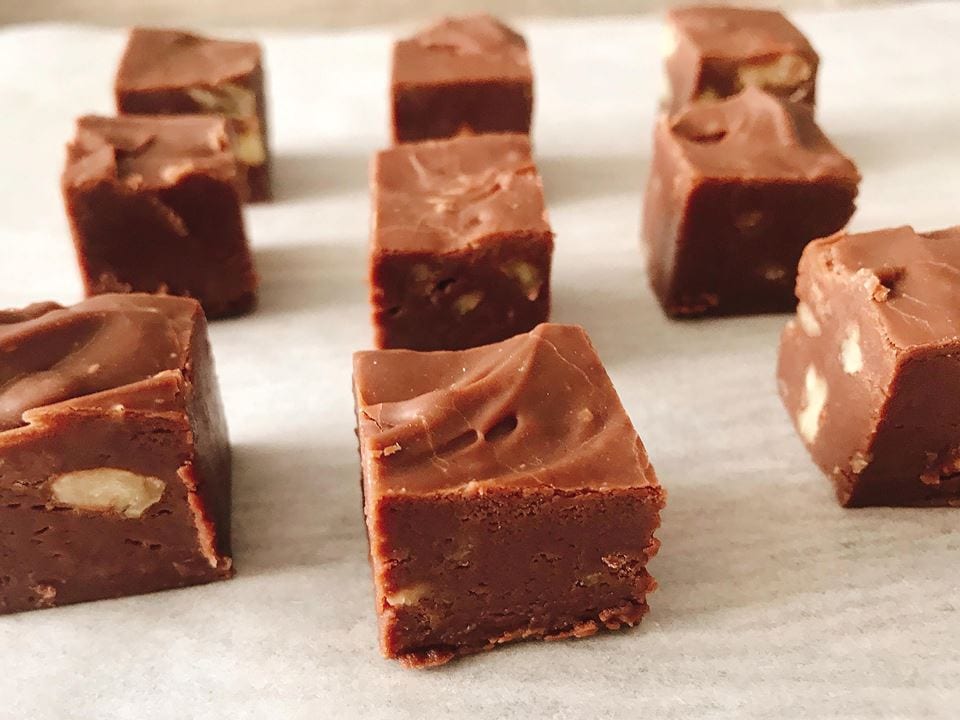 This post may contain affiliate links. When you click on these links, I get a small percentage back at no cost to you! For more information see my disclosure policy.
Fudge is one of my favorite Christmas treats and I include it every year on my Christmas Cookie plate, along with my Melt Away Christmas Cookie, Gingerbread Sugar Cookies, and Microwave Soft Caramels, that I make for my friends and neighbors.
But with all of the baking that I do during the holidays, I needed a fudge recipe that didn't require me to stand over the stove watching a candy thermometer.
That's where this fudge recipe has become a life saver! Yes you have to stand over the stove, but it's only for a minute or two to melt the butter and the chocolate chips. It seriously comes together in less than ten minutes!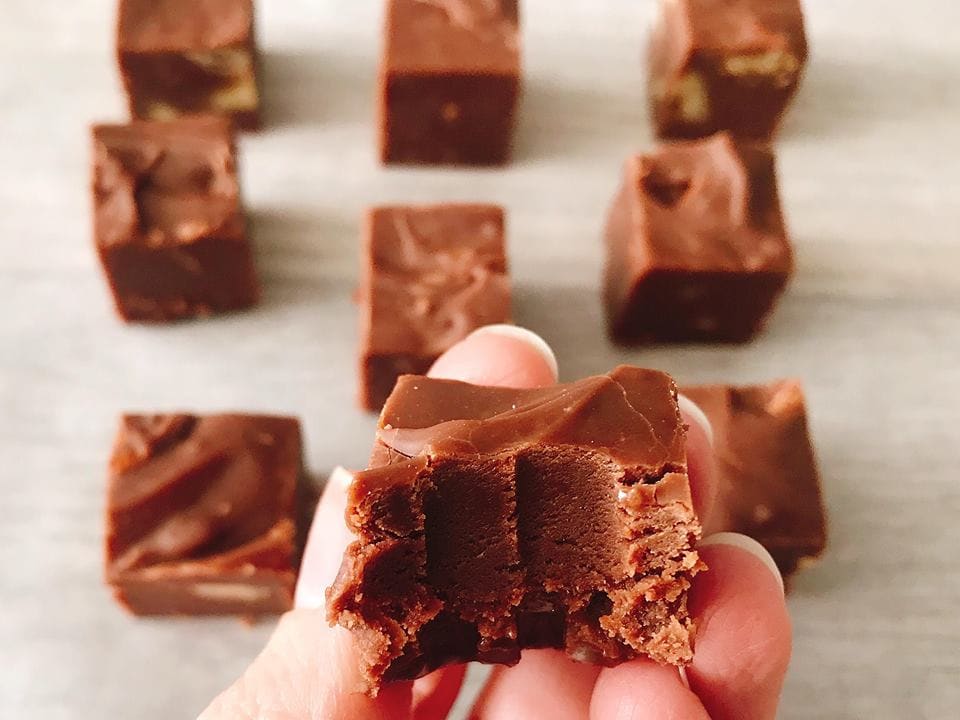 Another great thing about this recipe is that you can customize it pretty easily.
Like dark chocolate? Use dark chocolate chips.
Like pecans? Chop some up and add them to the fudge.
Want to add some holiday flare? Add some peppermint extract and crushed candy canes.
The possibilities are endless!
Fast Fudge Ingredients
1/4 Cup Butter

1 Can Sweetened Condensed Milk

3 Cups Chocolate Chips
Helpful Kitchen Tools
How to Make Easy Fast Fudge Recipe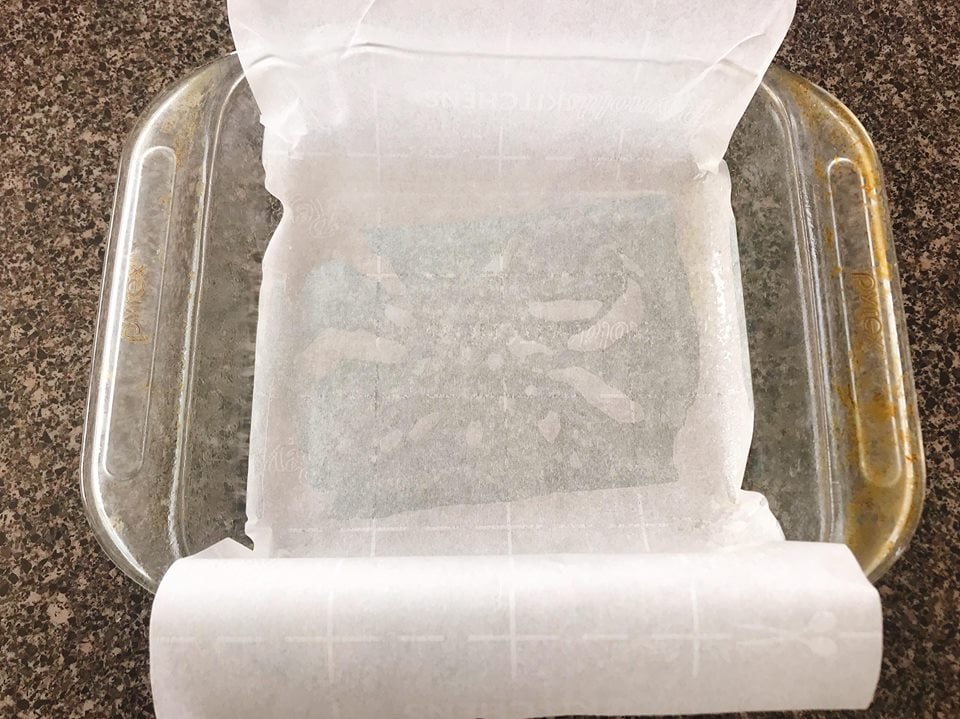 Measure and cut a piece of parchment paper that will cover the bottom and come up the sides of the pan. This makes it easier to remove the fudge to cut it into squares later.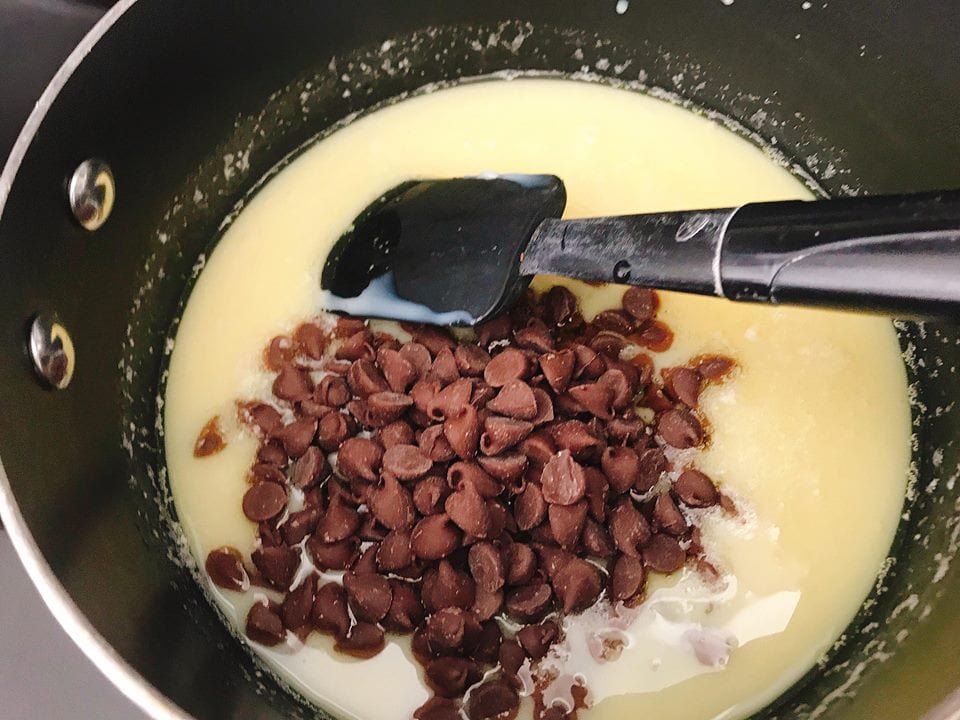 Melt the butter in a saucepan over medium heat.
Once the butter is melted, pour in the sweetened condensed milk and add the chocolate chips.
Reduce heat to low and continue to stir the fudge until the chocolate chips are completely melted and the mixture is smooth.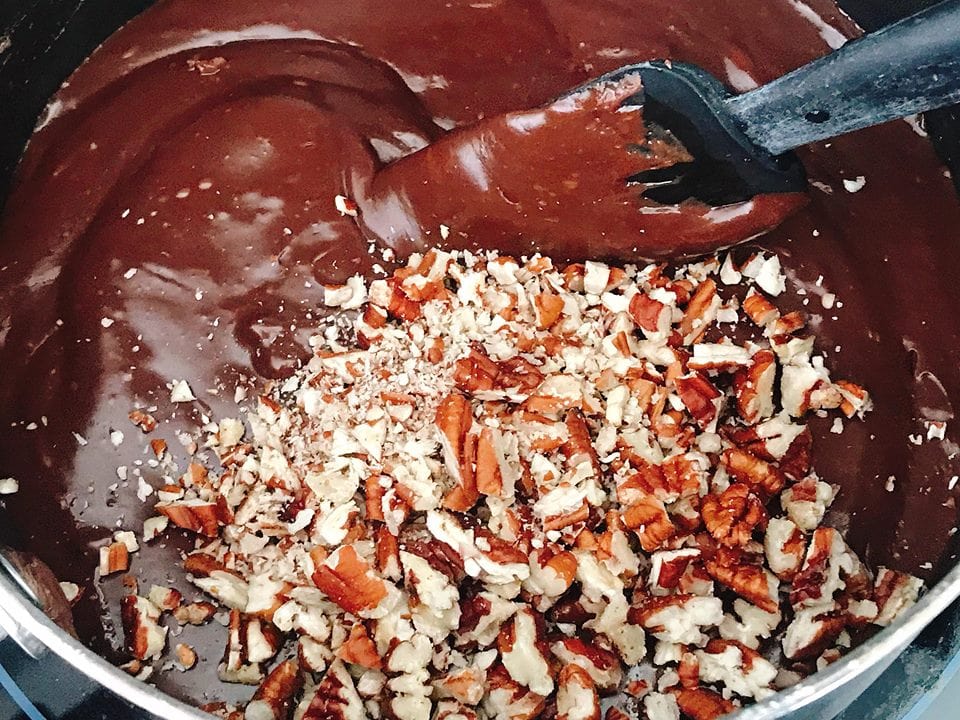 Remove from the heat and add any custom ingredients at this time. I added 1/2 cup of chopped pecans.
Pour the fudge mixture into the prepared pan and use your silicone spatula to spread it around so that it is level. Refrigerate the fudge for at least two hours.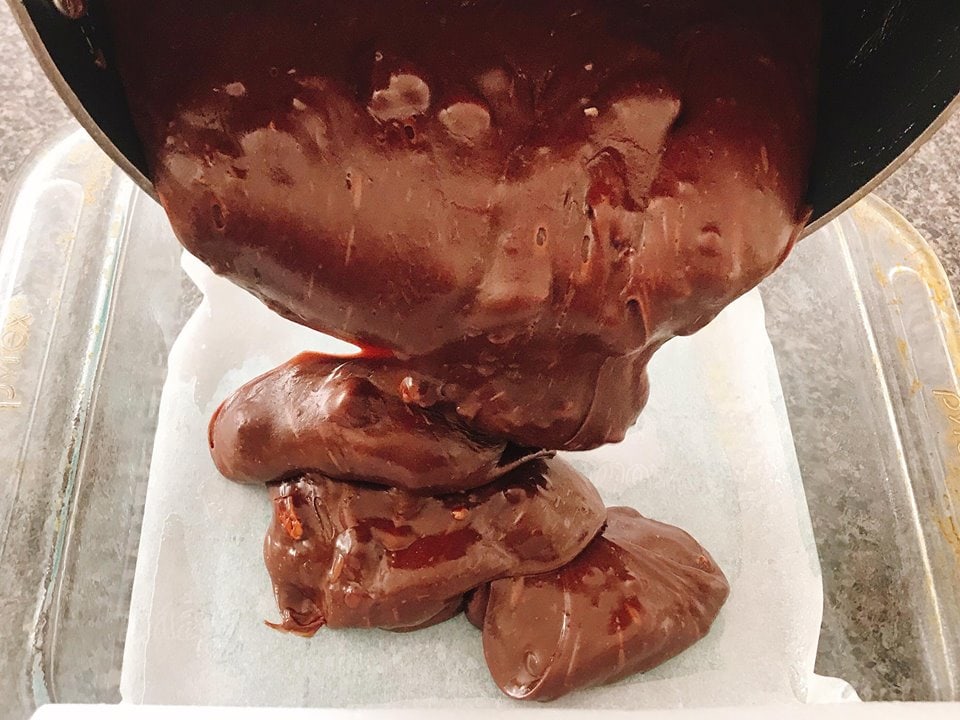 When the fudge has set, remove the dish from the refrigerator.
Carefully run a butter knife around the edges of the pan to loosen any fudge that is touching the side of the dish.
Use the ends of the parchment paper to lift the fudge and place it on a cutting board.
Cut the fudge into your desired size. I ended up with 64 squares of fudge which fit perfectly into mini cupcake liners!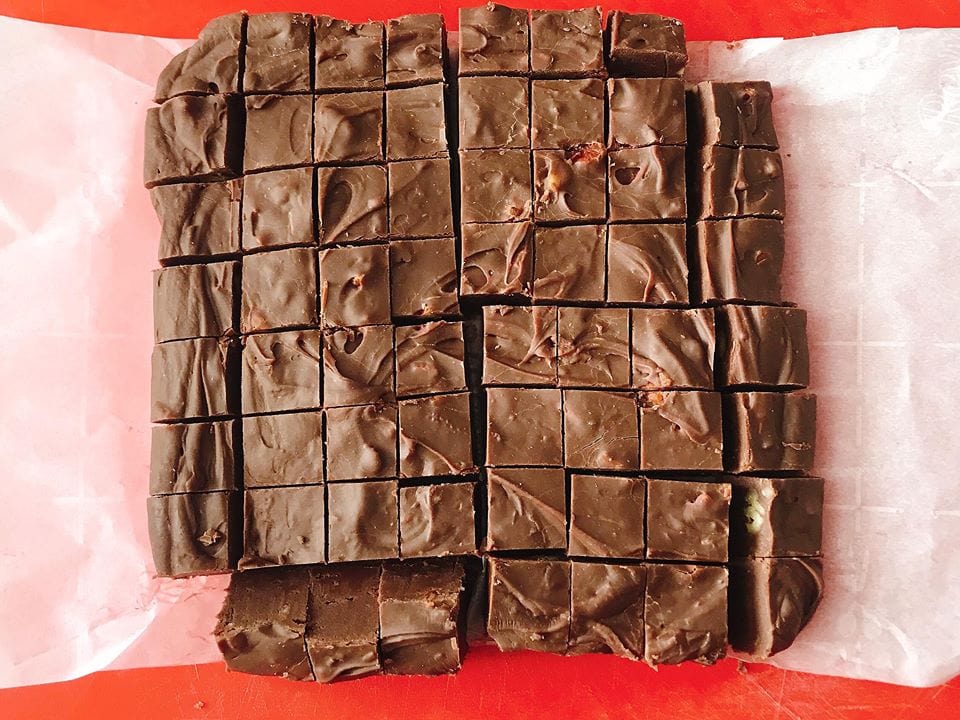 I hope you enjoy this fudge as much as I do and I hope that it will save you some time! Make sure to pin this recipe for later.