This fool-proof homemade fudge recipe is quick and easy to make with only three ingredients! The best part is that it is so versatile, you can customize it in so many ways. This is one of the easiest, and best Christmas fudge recipes ever!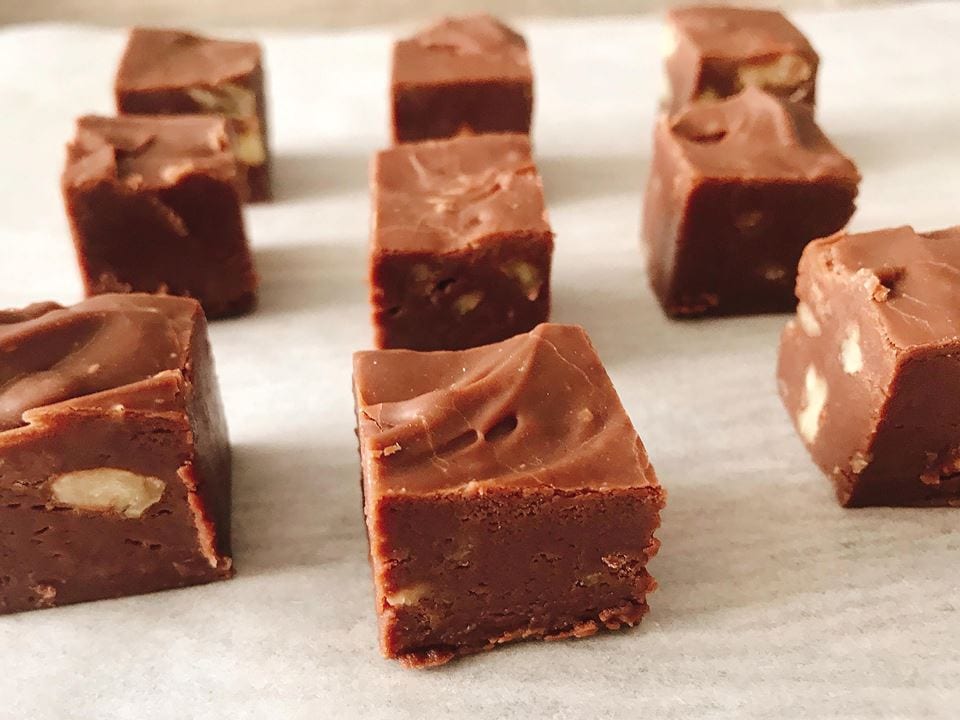 This post may contain affiliate links. When you click on these links, I get a small percentage back at no cost to you! For more information see my disclosure policy.
Below you will find tips, tricks and helpful hints for making this recipe including step by step instructions with pictures. If you would like to go directly to the recipe, scroll down to the recipe card or tap "Jump to Recipe" at the top of the page.
Why I Love this Recipe
Fudge is one of my favorite Christmas treats and I include it every year on my Christmas Cookie tray, along with my Melt Away Christmas Cookies, Gingerbread Sugar Cookies, and Microwave Soft Caramels, that I make for my friends and neighbors. Everyone calls it "Christmas Fudge".
But with all of the baking that I do during the holidays, I needed a fresh fudge recipe that didn't require me to stand over the stove watching a candy thermometer.
That's where this fudge recipe has become a life saver! Yes, this cooking process requires you to stand over the stove, but it's only for a minute or two to melt the butter and the chocolate chips.
It seriously comes together in less than ten minutes!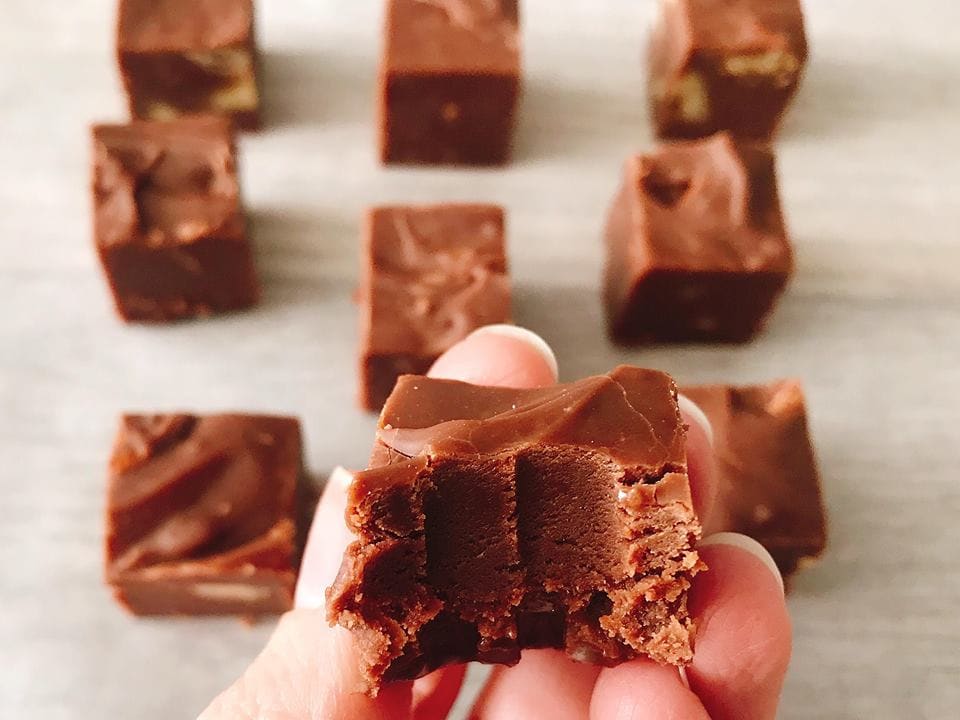 How to Customize Fudge
Another great thing about this sweet treat is that you can customize it pretty easily.
This basic fudge recipe can me taken up a notch with the addition of a few ingredients.
Like dark chocolate? Use dark chocolate chips.
Like pecans? Chop some up and add them to the fudge.
Want to add some holiday flare? Add some peppermint extract and crushed candy canes for a festive touch.
The possibilities are endless!
Things to Add to Fudge
M&M's
Reese's Pieces
Pecans
Walnuts
Peanuts
Coconut
Crushed Candy Canes
Festive Sprinkles
Dried Fruit
Extracts (vanilla, peppermint, almond)
White Chocolate Chips
Fast Fudge Ingredients
*Ingredient amounts are located in the recipe card at the end of this post.
This Christmas Fudge recipe is great because it only requires three ingredients! I love to keep things simple, especially during the holiday season.
Here are the three ingredients you will need for this easy fudge recipe:
Butter: I like to used salted butter for this fudge because it enhances the flavor, but unsalted will also work.
Sweetened Condensed Milk: This is key for a smooth and creamy home-made fudge. Do not try to substitute evaporated milk, it will not work the same. Sweetened Condensed Milk can be found in the baking aisle at most grocery stores.
Chocolate Chips: I prefer semi-sweet chocolate chips, but feel free to use Milk Chocolate or Dark Chocolate.
Helpful Kitchen Tools
How to Make Easy Fast Fudge
[1] Begin by first. spraying your square baking dish with nonstick cooking spray.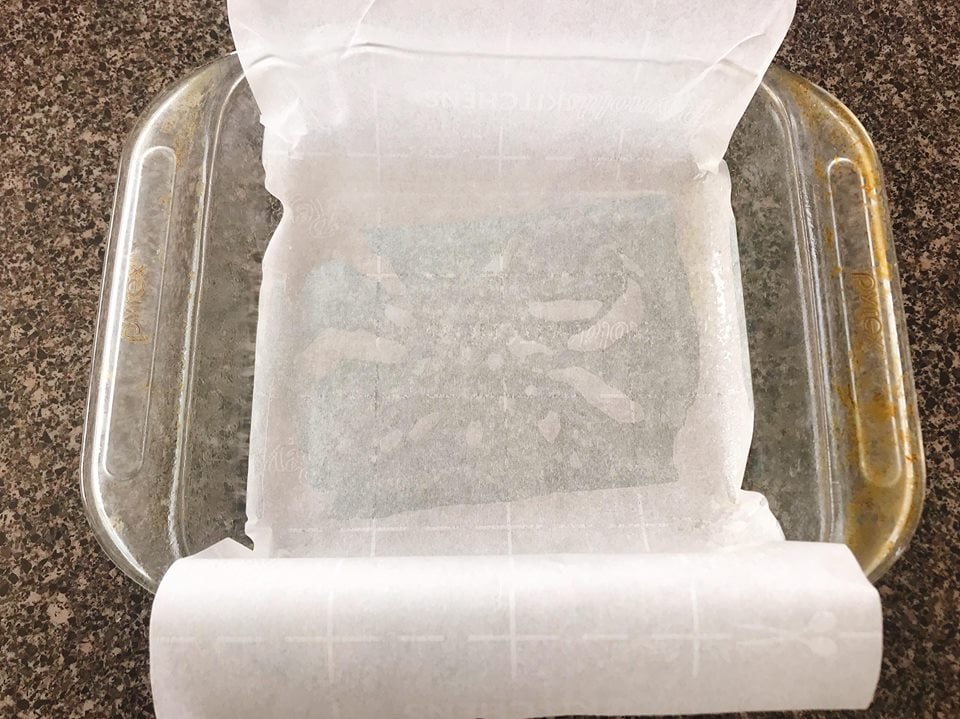 [2] Measure and cut a piece of parchment paper that will cover the bottom and come up the sides of the pan. This makes it easier to remove the fudge to cut it into squares later.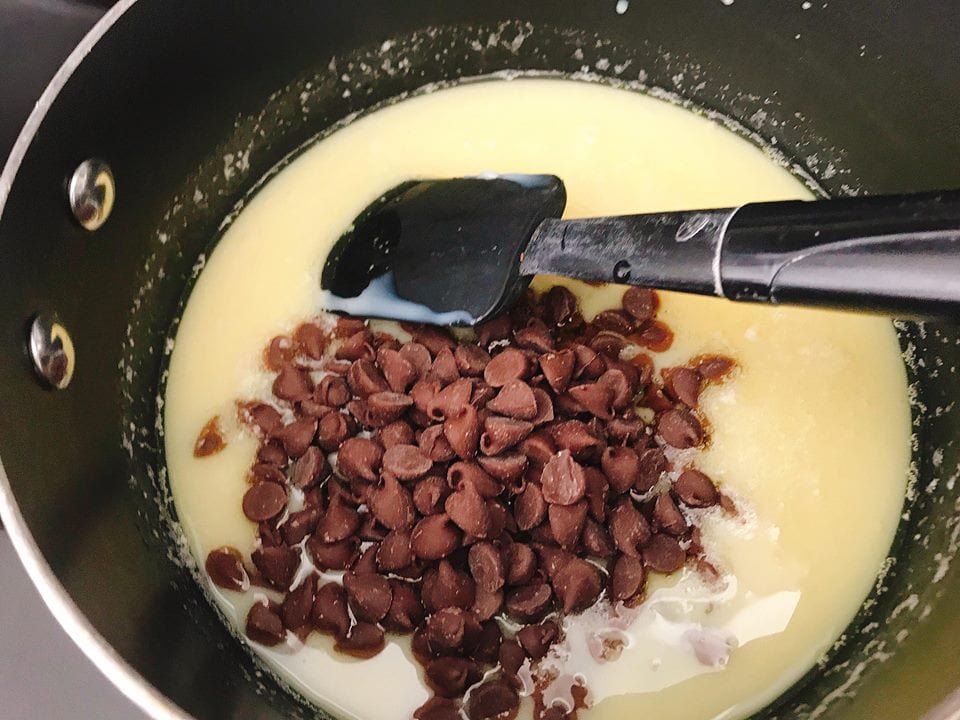 [3] Melt the butter in a saucepan over medium heat.
[4] Once the butter is melted, pour in the sweetened condensed milk and add the chocolate chips.
[5] Reduce the heat to low and continue to stir the fudge with a wooden spoon until the chocolate chips are completely melted and the mixture is smooth.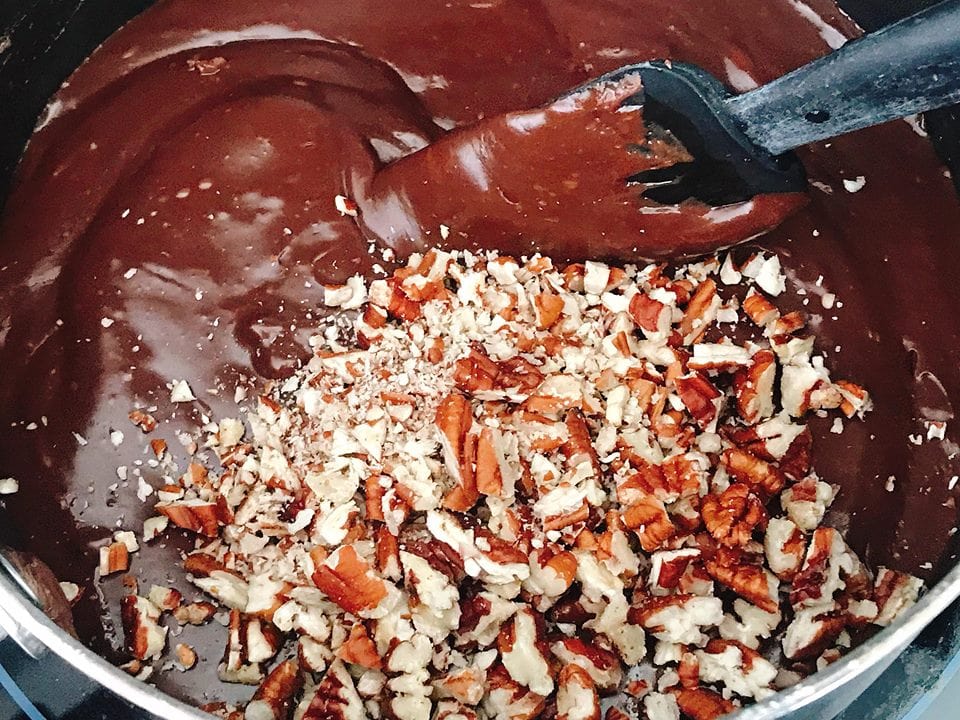 [6] Remove from heat and add any custom ingredients at this time. I added 1/2 cup of chopped pecans.
[7] Pour the melted chocolate mixture into the prepared square baking pan and use your silicone spatula to spread it around so that it is level. Refrigerate the fudge for at least two hours.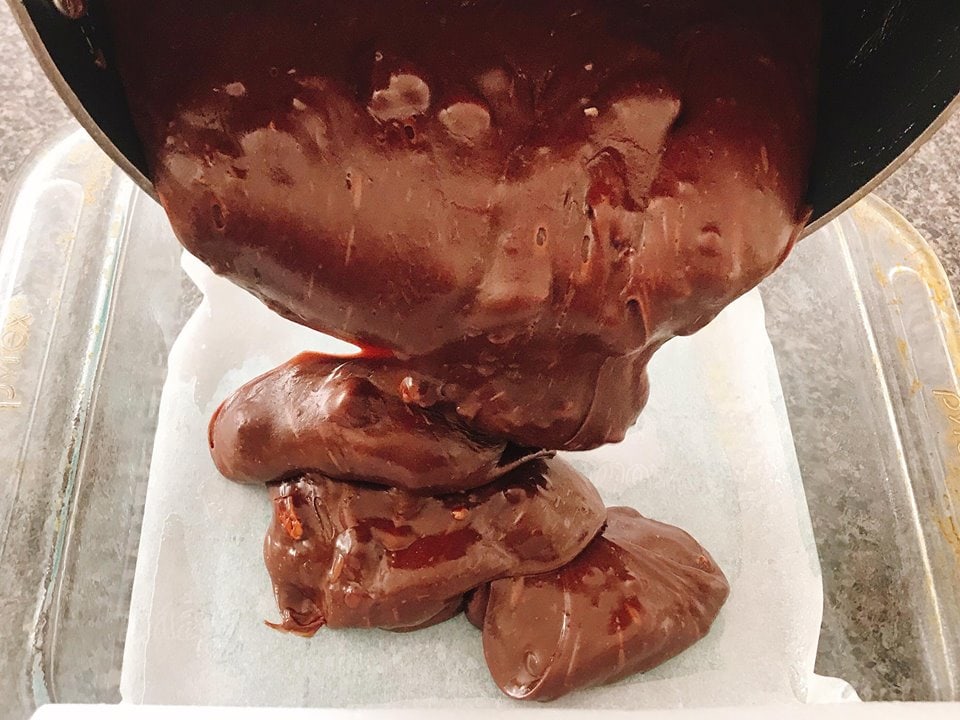 [8] When the fudge has set, remove the dish from the refrigerator.
[9] Carefully run a butter knife around the edges of the pan to loosen any fudge that is touching the side of the dish.
[10] Use the ends of the parchment paper to lift the fudge and place it on a cutting board.
[11] Cut the three ingredient fudge into your desired size. I ended up with 64 squares of fudge which fit perfectly into mini cupcake liners!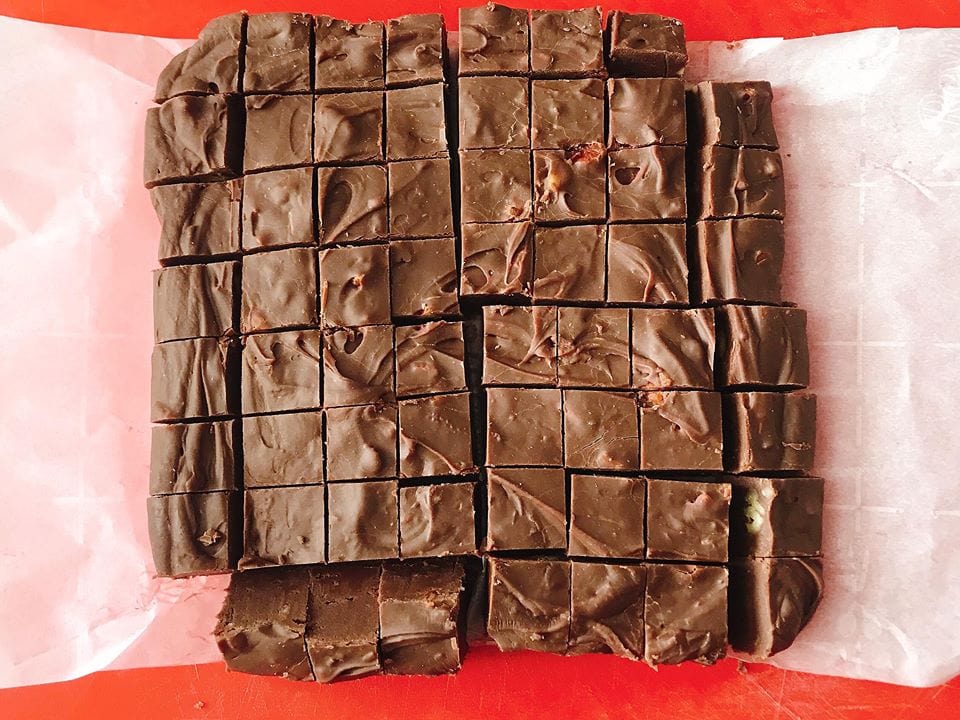 Frequently Asked Questions
How long does fudge last?
The shelf life of fudge is about 2-3 weeks, if stored properly in an air-tight container.
Can fudge go bad?
Fudge can go bad if it is not stored properly. If fudge starts to develop mold, it should be thrown away.
Can you get sick from eating old fudge?
If fudge has gone bad, it can make you sick.
How do you know if fudge has gone bad?
Fudge that has gone bad will show signs of spoilage like developing mold on the surface of the fudge. The fudge will also have a sour smell. If you see either of these, discard the fudge.
Can I freeze fudge?
Yes! Fudge can be frozen for up to 3 months. Wrap the fudge tightly in a couple layers of plastic wrap and store wrapped in aluminum foil, a freezer bag, or a plastic container to avoid freezer burn. Thaw overnight in the refrigerator before serving.
How do I store fudge?
The best way to store leftover fudge is in an airtight container in a cool place at room temperature.
Can I make this fudge without sweetened condensed milk?
No, you need sweetened condensed milk to make fudge. Evaporated milk will not work the same.
My fudge is too soft/hard, what happened?
If your fudge is too soft, it was not cooked long enough. If it is too hard, it was cooked for too long. Both can be fixed by cooking the fudge for a little longer or shorter next time.
My fudge is grainy, what happened?
If your fudge is grainy, it means that the sugar has not dissolved properly. This can be fixed by cooking the fudge for a little longer or adding a little more butter.
My fudge is not setting, what happened?
If your fudge is not setting, it means that it was not cooked long enough. Cook the fudge for a little longer next time.
This delicious recipe is sure to please everyone and is the perfect holiday treat!
It is quick and easy to make, with only three ingredients needed and is sure to become a family tradition on your Christmas dessert table or as a last-minute gift for friends and neighbors.
This fudge recipe is perfect for the holidays, or any special occasion!
More Easy Recipes for Christmas:
Pin for later: