A homemade version of Cracker Barrel Chocolate Pecan Pie Recipe featuring a decadent mix of pecan pie and rich dark chocolate. An easy pecan pie recipe with a homemade all butter pie crust. The perfect dessert for Thanksgiving, Christmas, or any time this holiday season!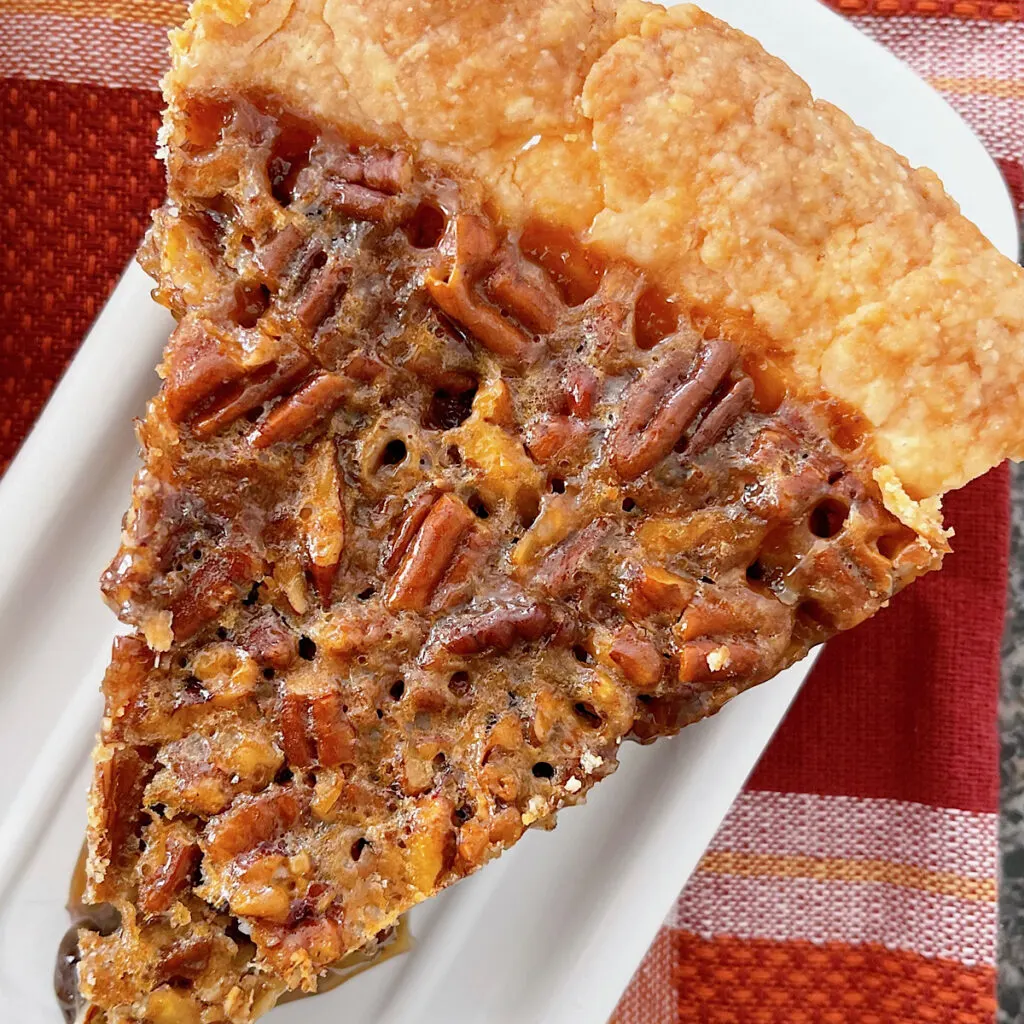 This post may contain affiliate links. When you click on these links, I get a small percentage back at no cost to you! For more information see my disclosure policy.
Below you will find tips, tricks and helpful hints for making this recipe including step by step instructions with pictures. If you would like to go directly to the recipe, scroll down to the recipe card or tap "Jump to Recipe" at the top of the page.
Why I Love this Pie
I love a good pecan pie and when I had chocolate pecan pie from one of my favorite restaurants, Cracker Barrel, I knew that it was a recipe that I needed to recreate at home.
This pie has a buttery, flaky pie crust and is filled with a gooey, dark chocolate pecan filling. It's the perfect dessert for any holiday or special occasion!
A Faster Version
If you are tight on time, you can definitely make this pie using a store-bought pie crust. I do it all of the time, especially when cooking a Thanksgiving holiday meal.
But I highly recommend using this delicious, all butter crust recipe that I've included with this recipe if time allows. It is heavenly.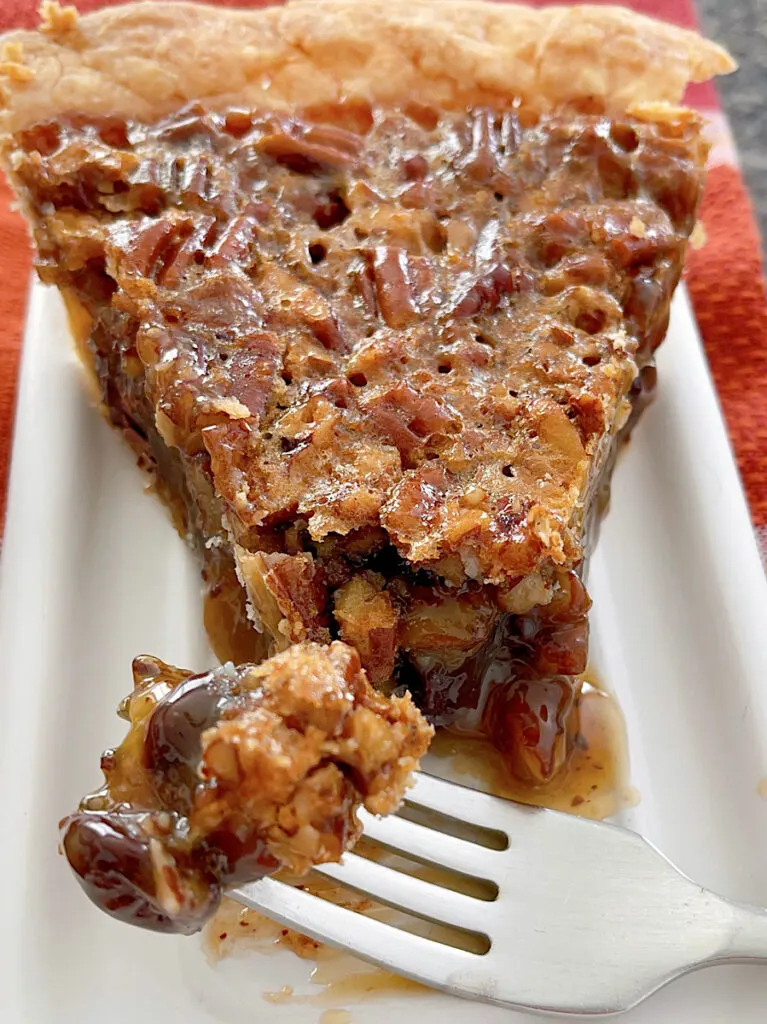 Ingredients for Homemade Cracker Barrel Chocolate Pecan Pie
*Ingredient amounts are located in the recipe card at the end of this post.
Homemade Pie Crust
All-Purpose Flour: This is the best type of flour for pie crust.
Sugar: Use standard granulated white sugar. Brown sugar may be substituted.
Salt: I like to use kosher salt in my baking.
Butter: Make sure your butter is very cold. Cut it into small cubes before adding it to the flour mixture.
Ice Water: You will need 3-4 tablespoons of ice water to make the dough come together.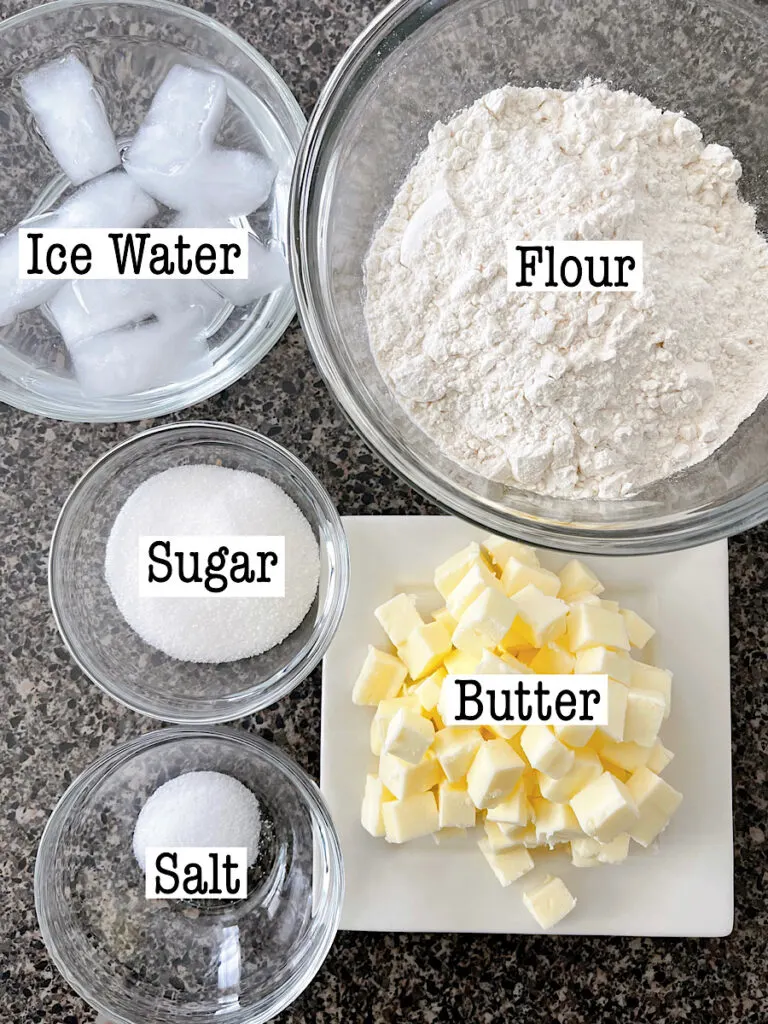 Chocolate Pecan Pie Filling
Butter: This gives the filling a rich buttery flavor.
Sugar: You will need 1 cup of sugar for the filling.
Corn Syrup: Dark corn syrup is my preferred type of corn syrup for this recipe, but you can also use light corn syrup found near the syrups at the grocery store.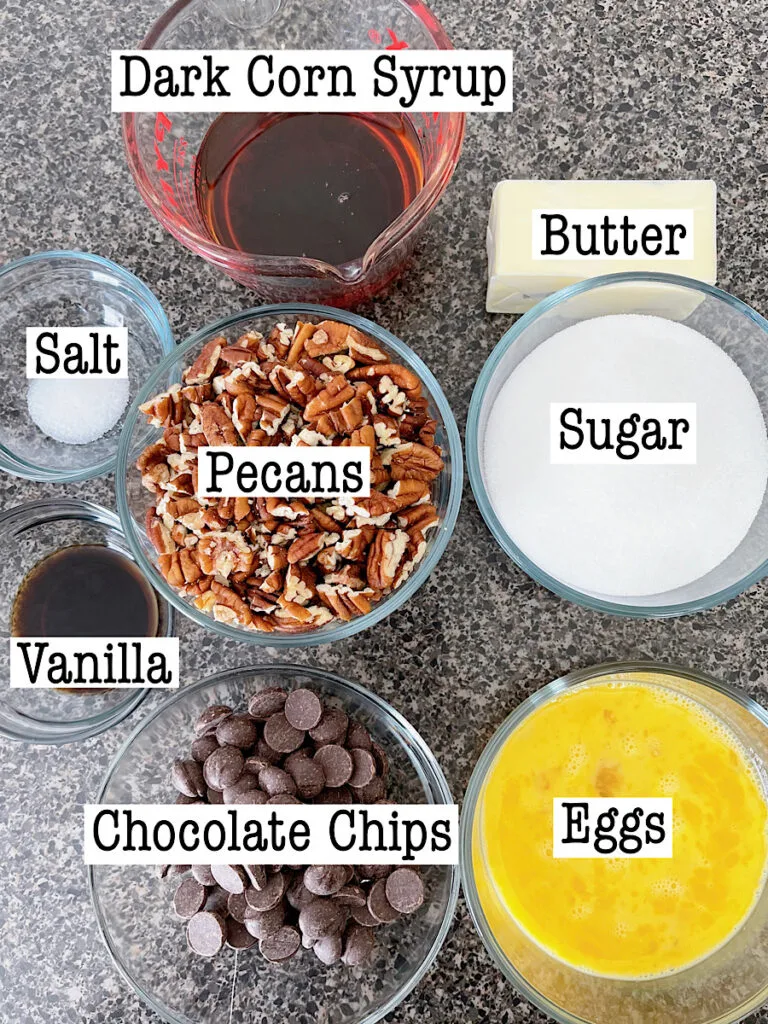 Eggs: Use large eggs for this recipe.
Vanilla Extract: This adds a nice depth of flavor to the filling.
Salt: A little salt helps to balance the sweetness of the filling.
Chocolate Chips: I like to use dark chocolate chips, but you can also use milk chocolate or semi-sweet chocolate chips.
Pecans: You will need 2 cups of chopped pecans for the filling. I like to buy them already chopped to save time.
How to Make Cracker Barrel Chocolate Pecan Pie
Prepare the Flaky All-Butter Pie Crust
If you'll be making a homemade flakey pie crust, begin here. If using a store-bought pie crust, skip to Step 1 under "Prepare the Pie Shell".
[1] Place all of the ingredients in the freezer for 5-10 minutes before beginning your prep. Sift all dry ingredients together in a small mixing bowl.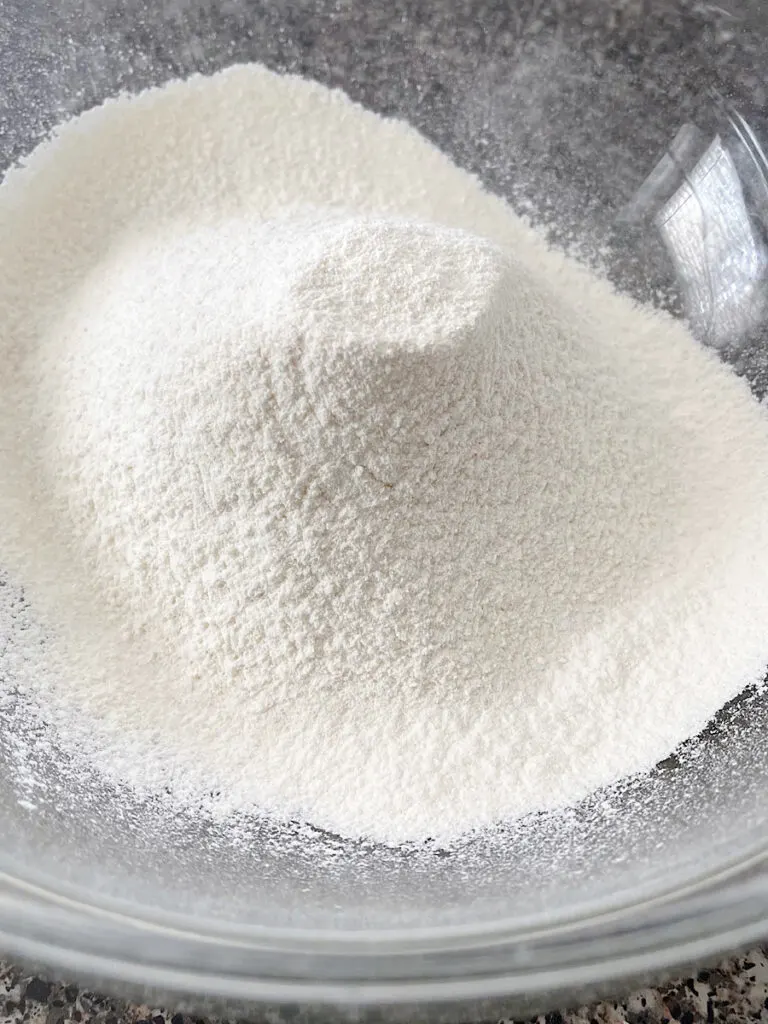 [2] Cut in the butter either with a pastry blender or a food processor. Make sure to work quickly to keep the butter from softening.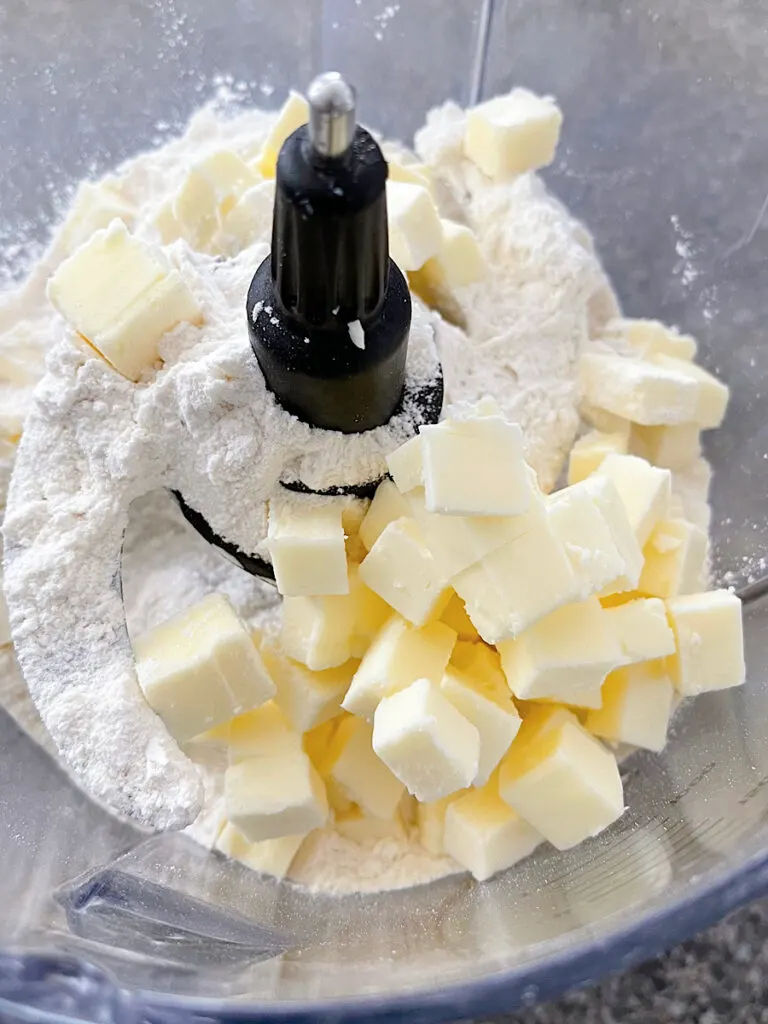 [3] When the butter is the size of peas, add 3 tablespoons of ice water.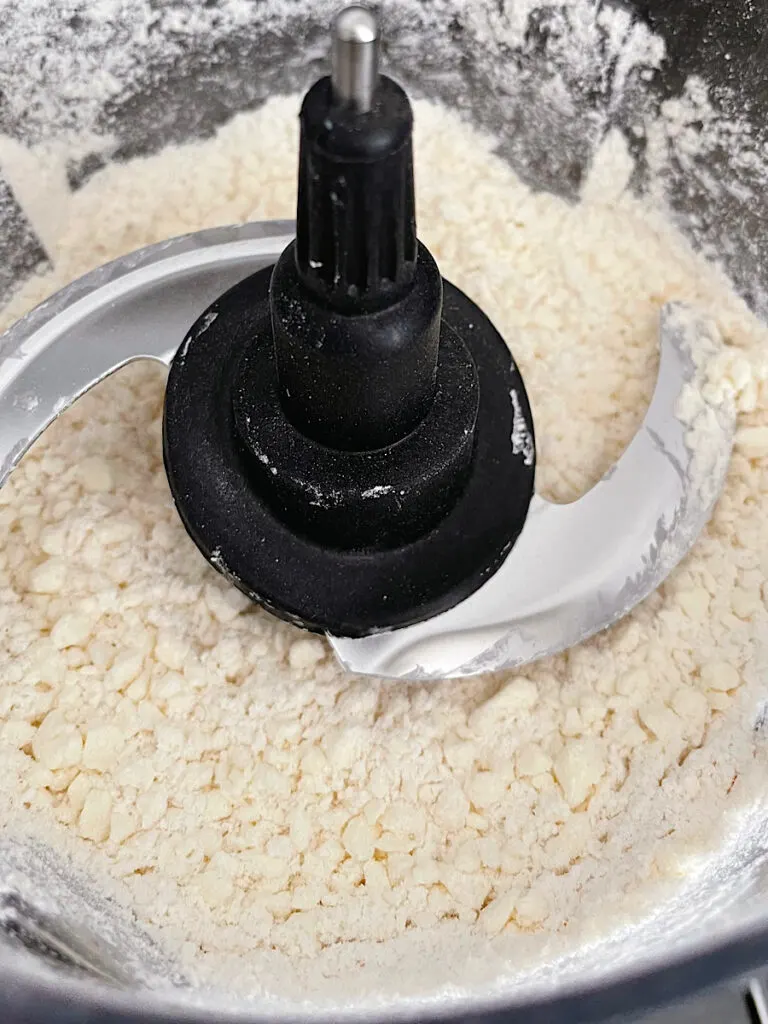 [4] Place the pie dough on a sheet of plastic wrap and press it into a disc shape. Cover the dough with the plastic wrap and refrigerate for at least 30 minutes.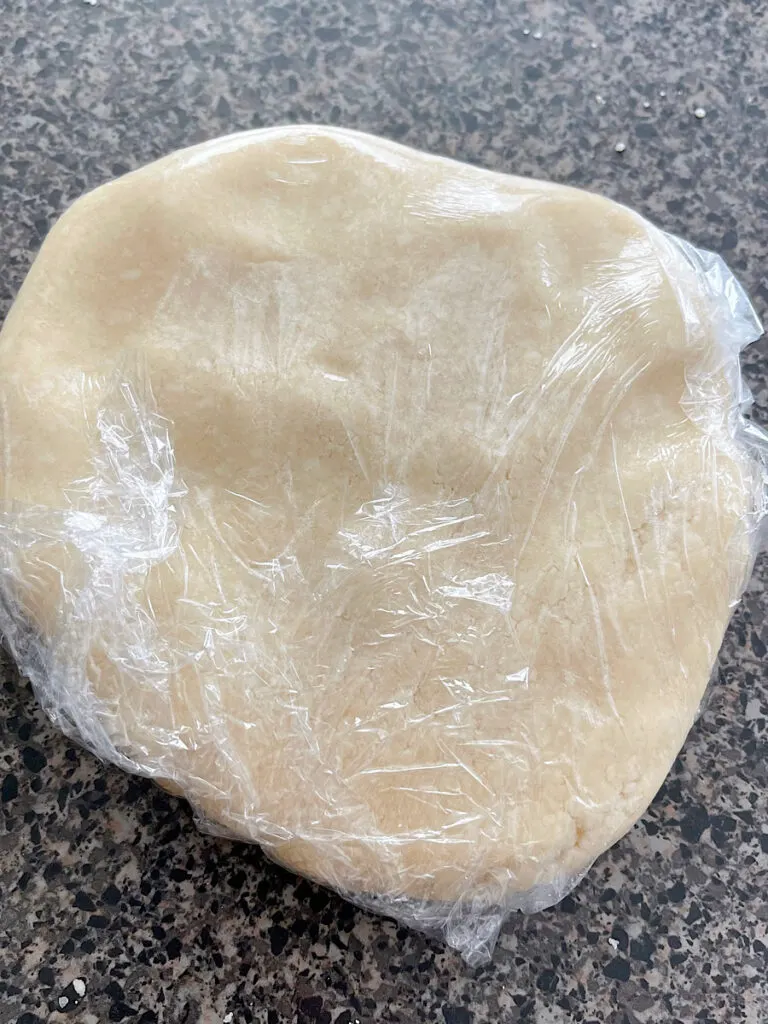 Prepare the Pie Shell
[1] Lightly grease a 9-inch pie pan that is at least 2 inches deep.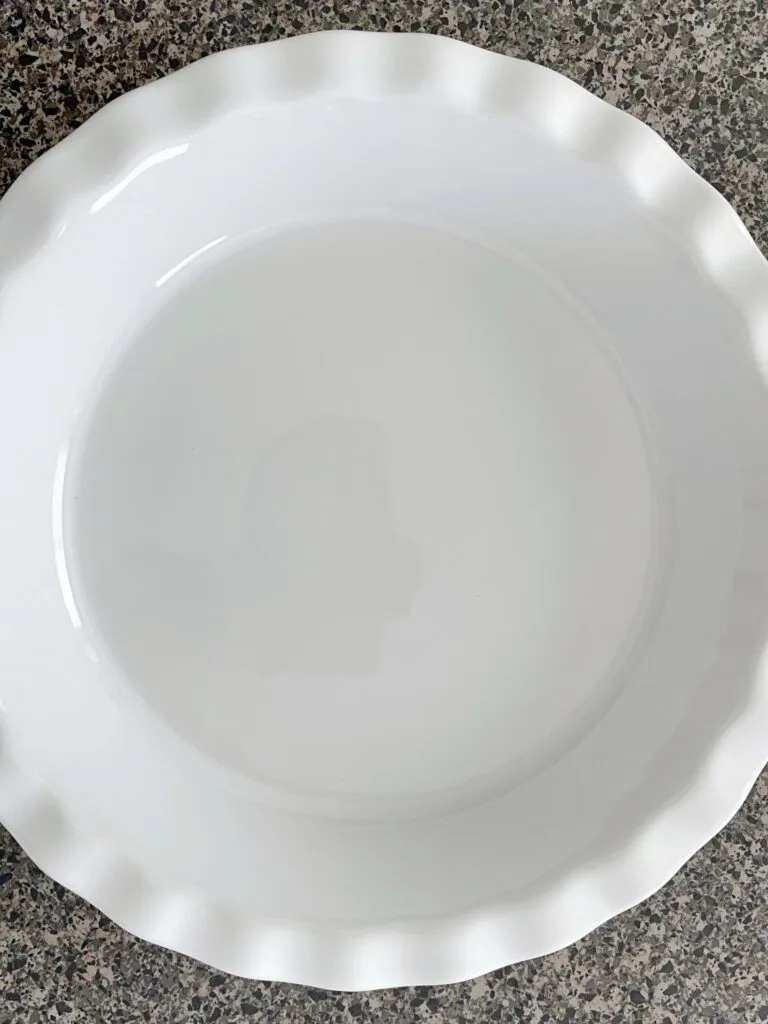 [2] Remove the dough from the refrigerator and roll it out into a circle on a large floured surface. Make sure you move the dough around and use a bench scraper when needed.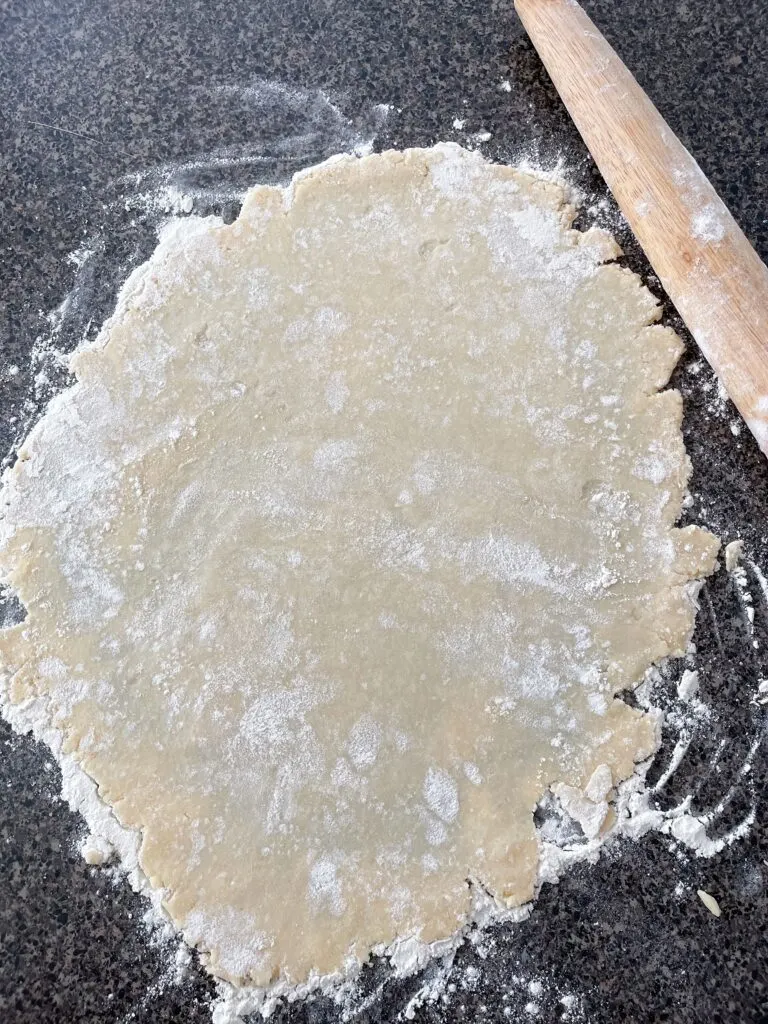 [3] Roll it until the circle is about 13 inches wide. Starting at one edge, roll the dough around the rolling pin and gently lay it over the prepared pie pan. Gently press the dough into the bottom and sides of the pan. Trim around the pie crust so that it overlaps the edge by one inch all the way around. Tuck the edges up and under and flute them. Chill the pie shell in the freezer for 10 minutes.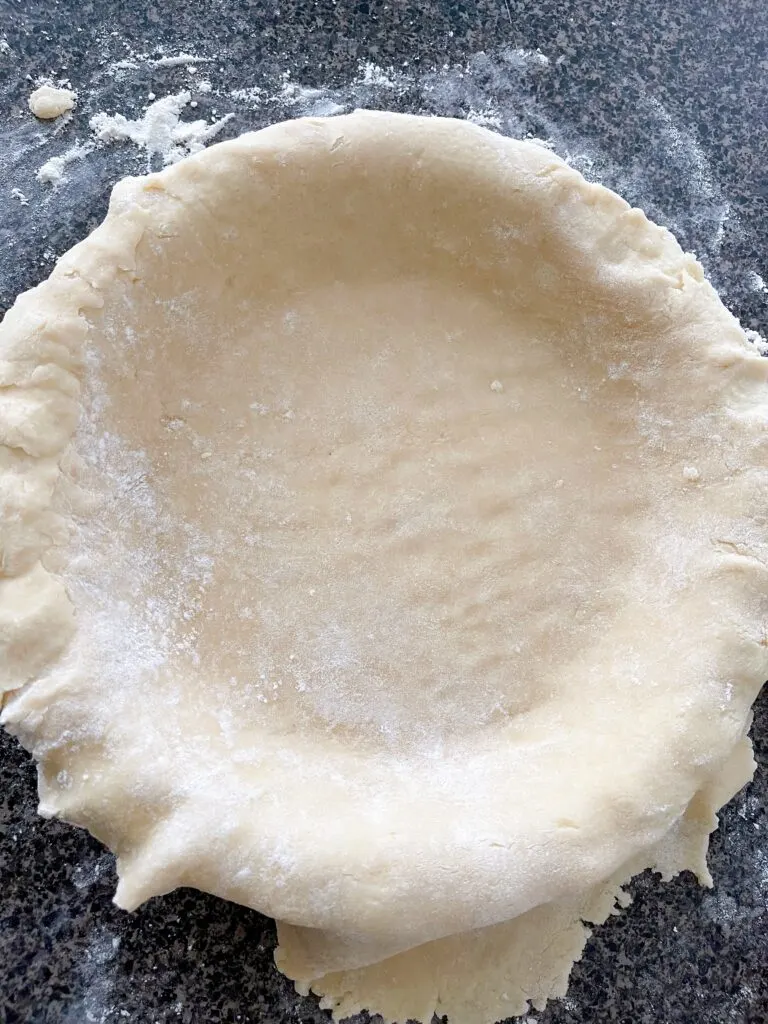 [4] Next, gently press a fork all over the bottom of the crust and place parchment paper over the chilled pie crust. Fill the crust with pie weights or dried beans.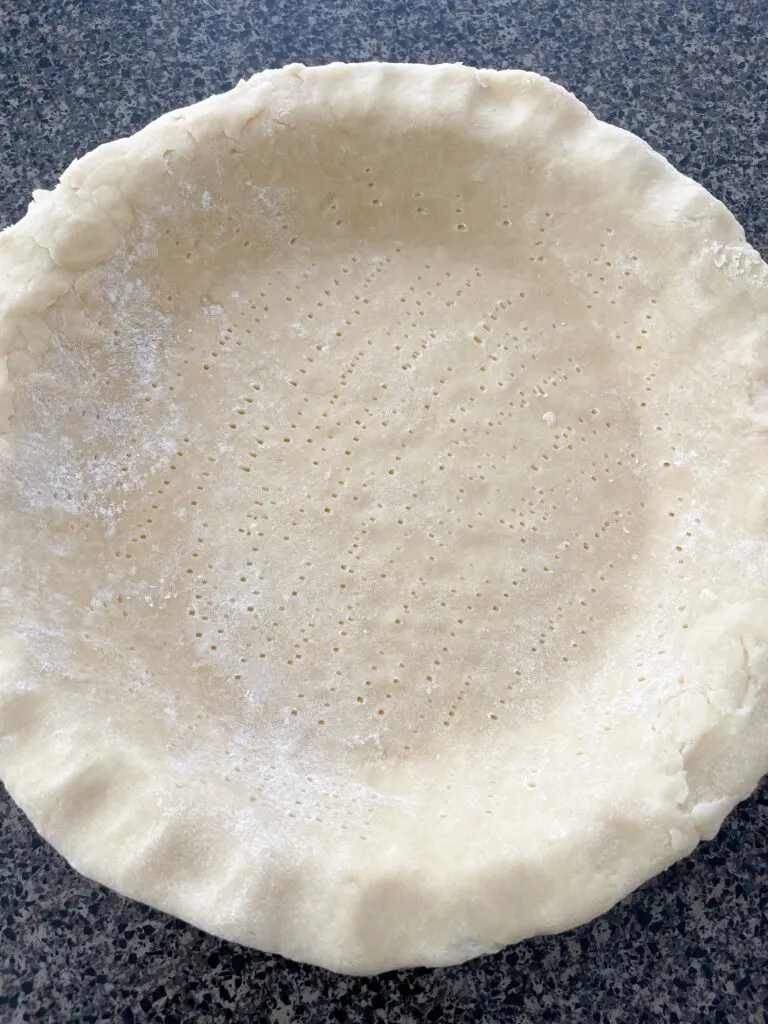 [5] Bake the pie crust at 350 degrees for 10 minutes. Remove the pie shell from the oven and allow it to cool to room temperature while you prepare the filling.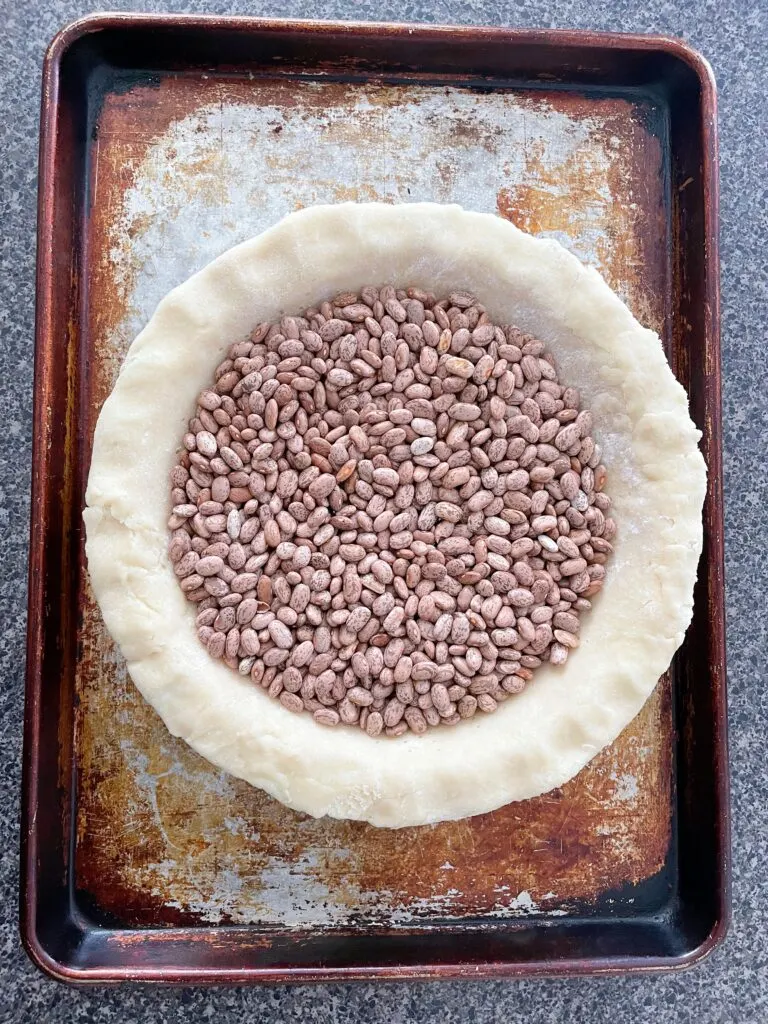 Prepare the Pecan Pie Filling
[1] Place the butter in a medium saucepan and melt over medium heat.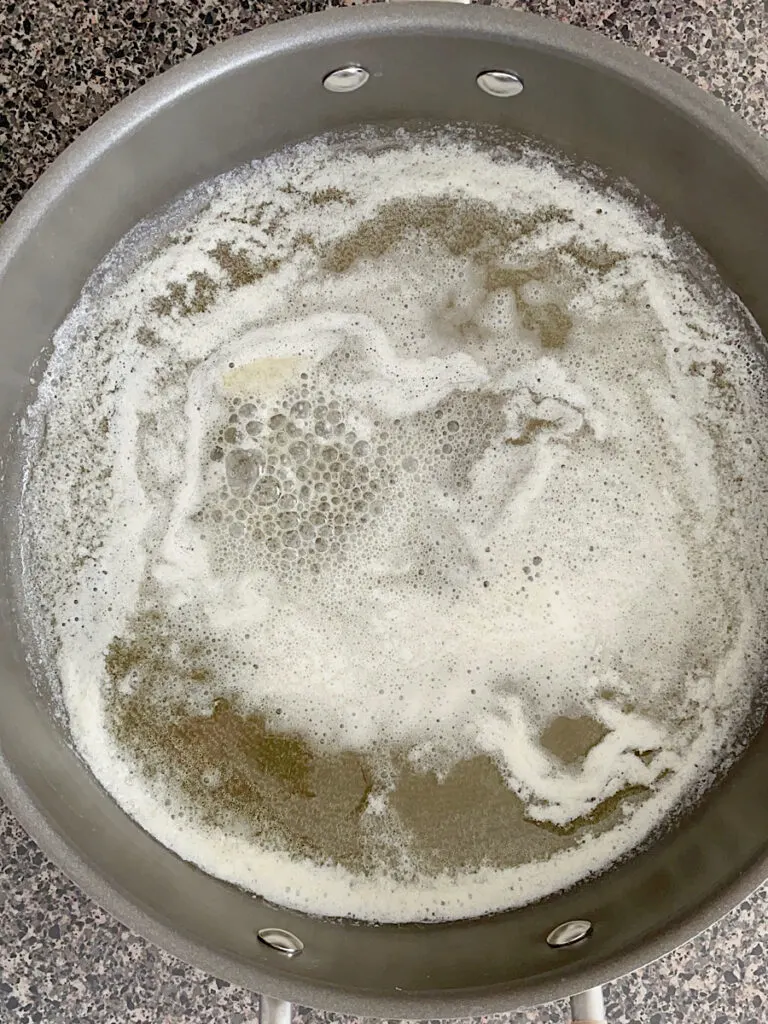 [2] When the butter is melted, add the sugar and stir until incorporated.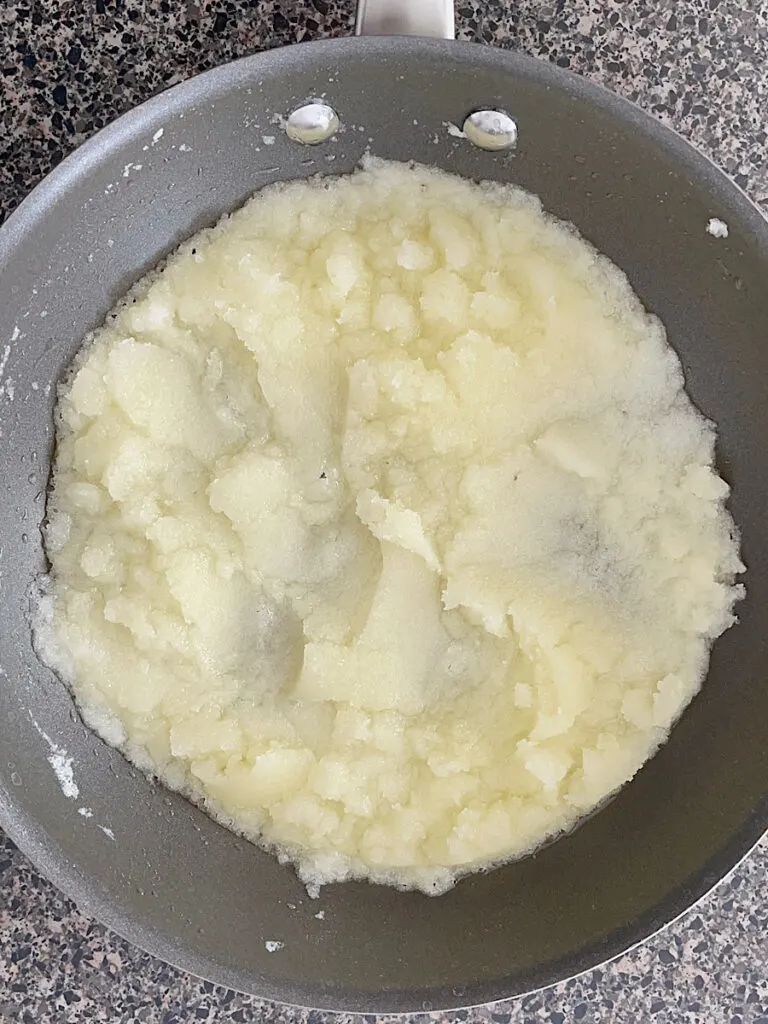 [3] Remove the pan from the heat and whisk in the corn syrup, eggs, vanilla, and salt.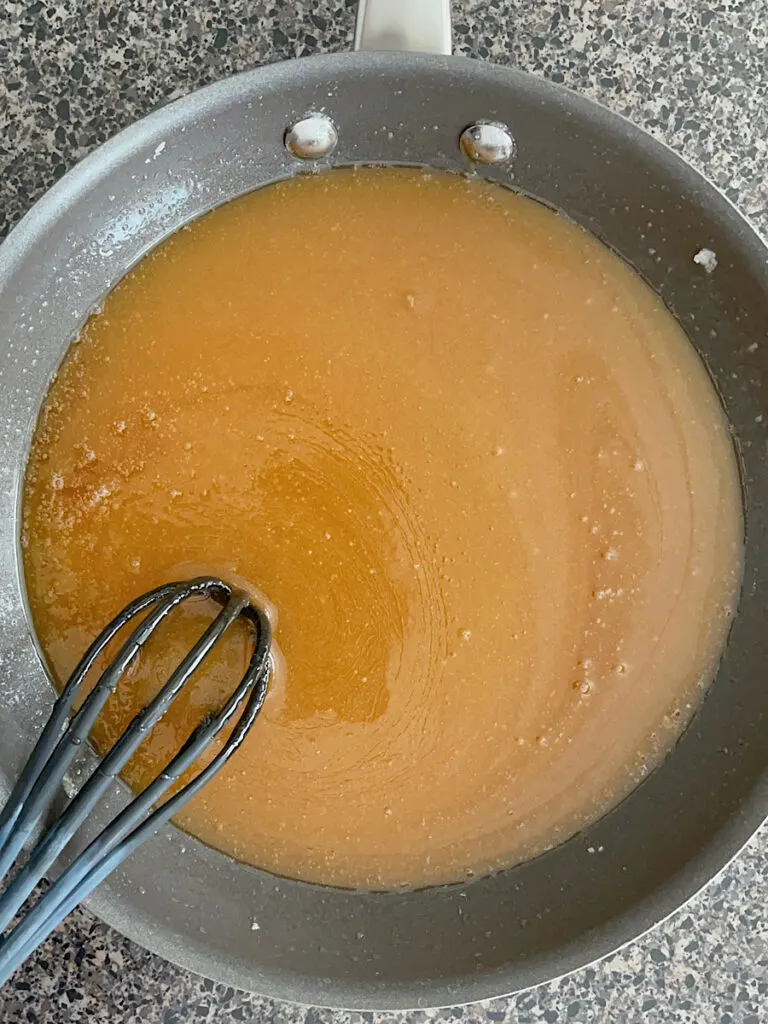 [4] Put the pie plate onto a rimmed baking sheet. Sprinkle the dark chocolate chips evenly over the bottom of the crust.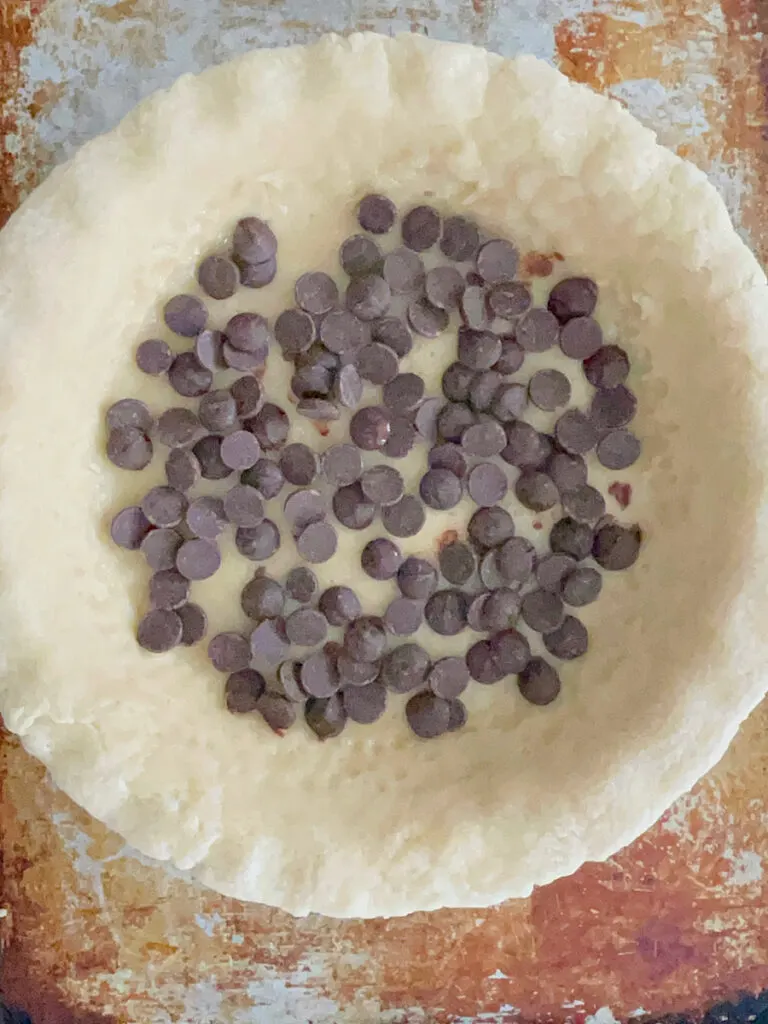 [5] Place pecans over the chocolate.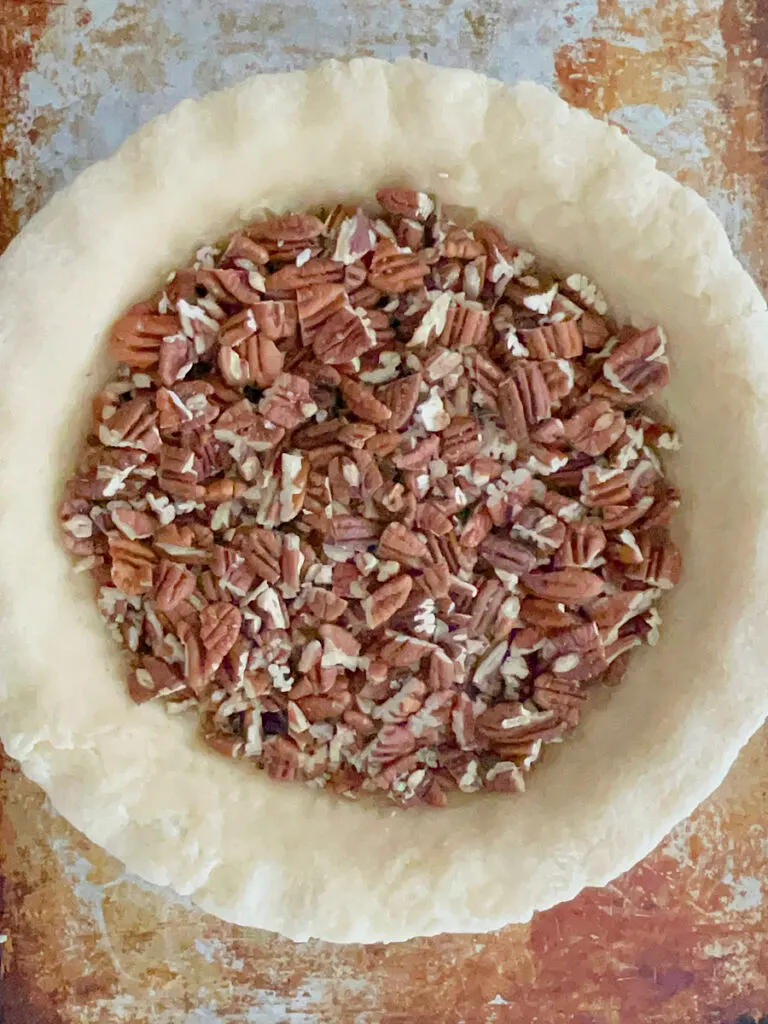 [6] Pour mixture over the pecans and place the baking sheet into the oven to bake at 375 degrees for 50-60 minutes until the filling is set.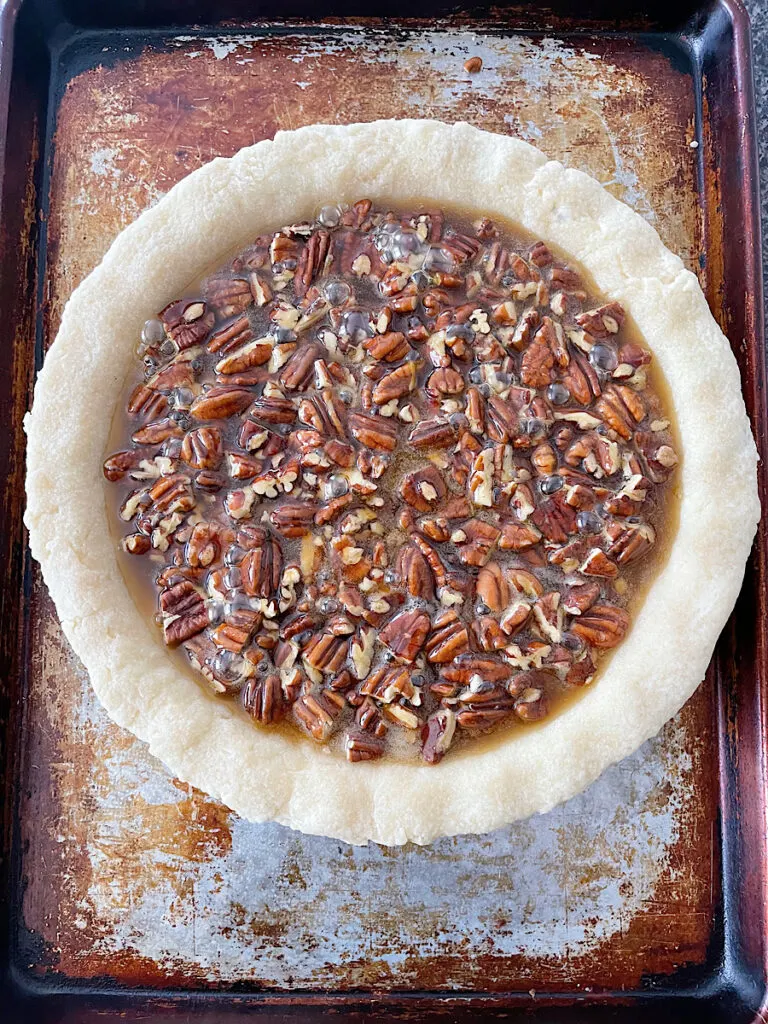 [7] Cover the edges of the crust with foil for the last 10-15 minutes so that it doesn't burn while the filling sets up.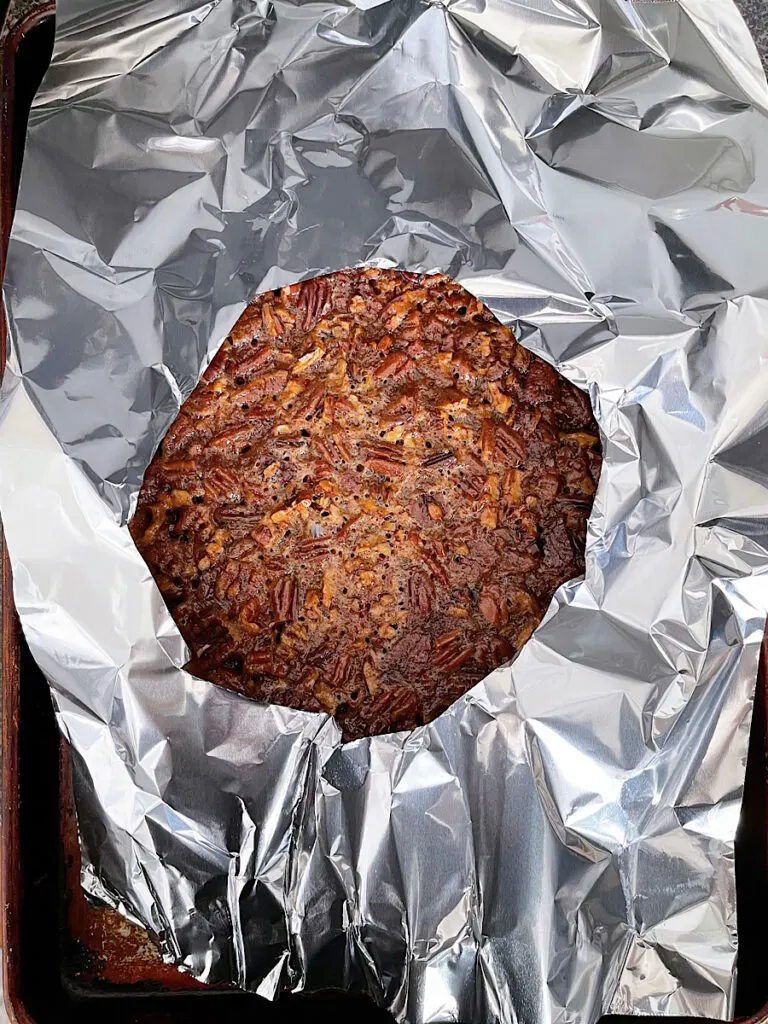 [8] Remove the pie from the oven and allow it to cool on a wire rack, before covering and placing in the refrigerator until its time to serve.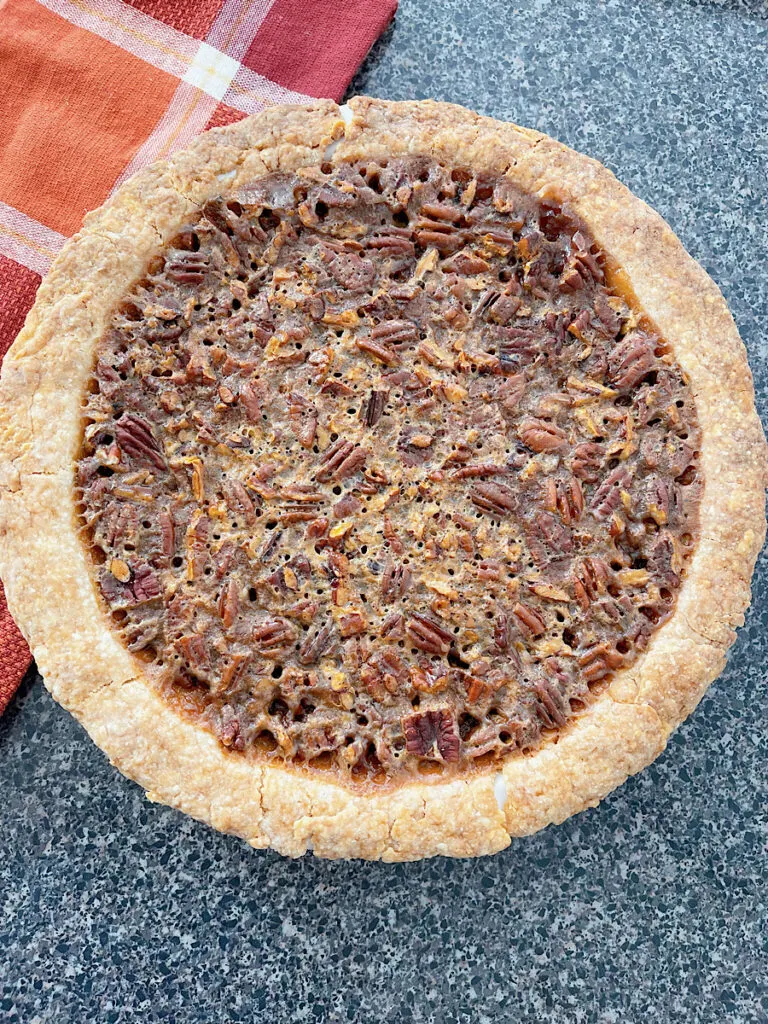 Helpful Kitchen Equipment
Frequently Asked Questions
How much are Cracker Barrel pecan pies?
Cracker Barrel pies range in price from $12-$15.
How long does Cracker Barrel pecan pie last?
A Cracker Barrel chocolate pecan pie will last 2-3 days if covered with plastic wrap or aluminum foil and stored in the fridge.
Can I freeze Cracker Barrel pecan pie?
Yes, you can freeze a Cracker Barrel pecan pie for up to 3 months. Thaw overnight in the fridge before serving.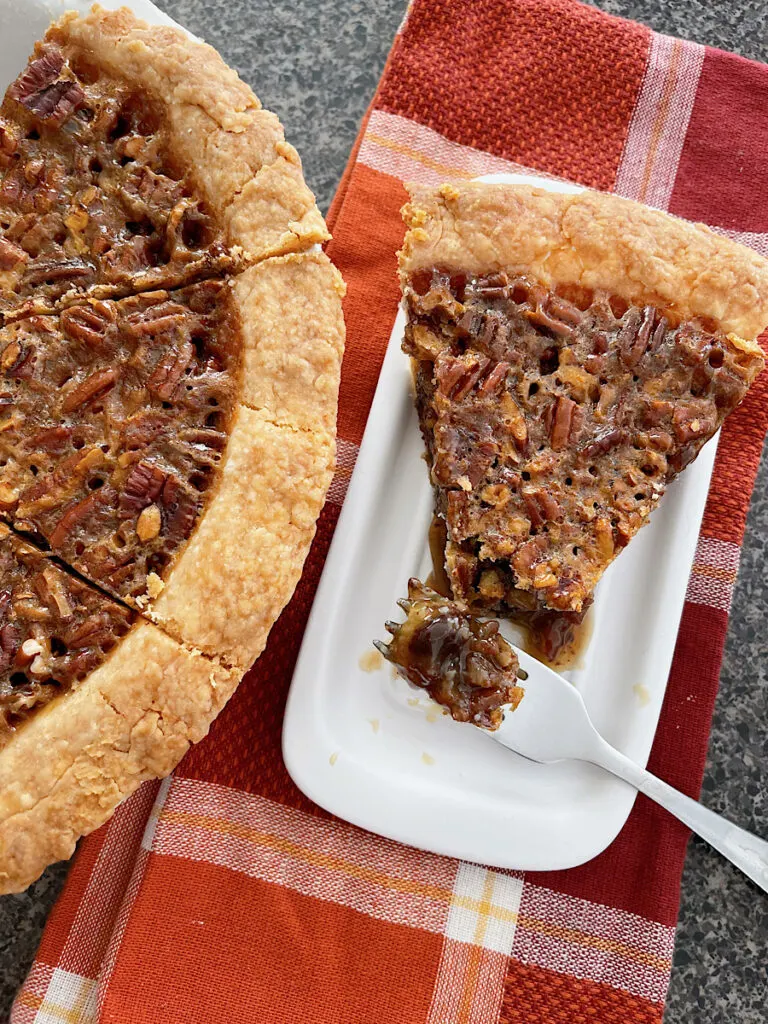 Final Thoughts
I hope you enjoy this Cracker Barrel Chocolate Pecan Pie recipe and serve it with a scoop of vanilla ice cream or whipped cream and your taste buds will definitely thank you!
If you love pies like I do, you might also want to check out this Easy Rustic Apple Pie and Caramel Pecan Silk Pie or Copycat Costco Pumpkin Pie. They are all amazing!
Make sure you pin this recipe. Trust me, you won't want to forget it!
More Pie Recipes
Watch the Video: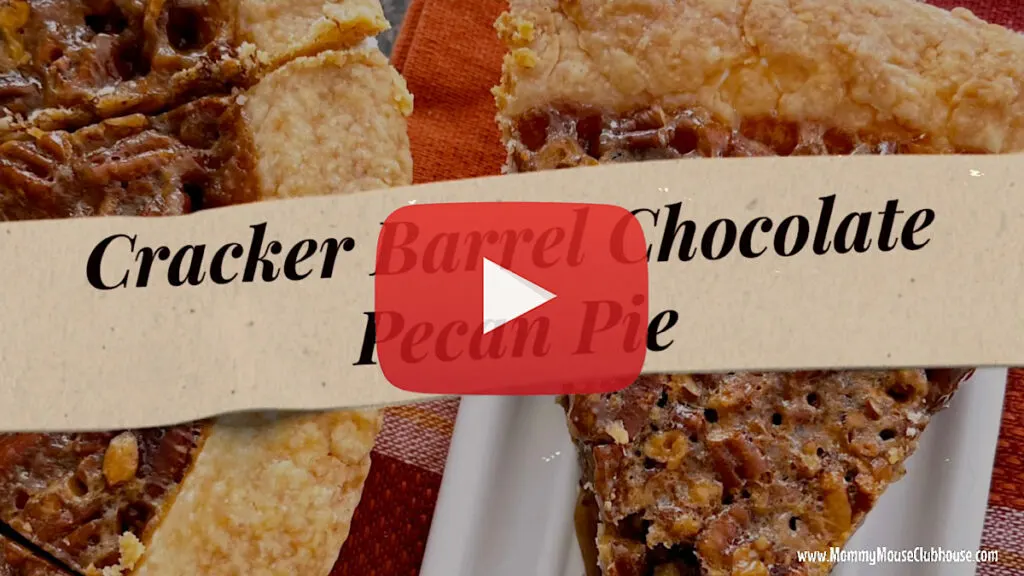 Pin for Later: