This delicious no bake Key Lime Pie is the perfect summer treat! With only three simple ingredients, this recipe is incredibly easy to make and a crowd-pleaser. Creamy and tart key limes, Eagle Brand sweetened condensed milk and cool whipped cream all come together to create an ultra-creamy and indulgent pie without any baking necessary.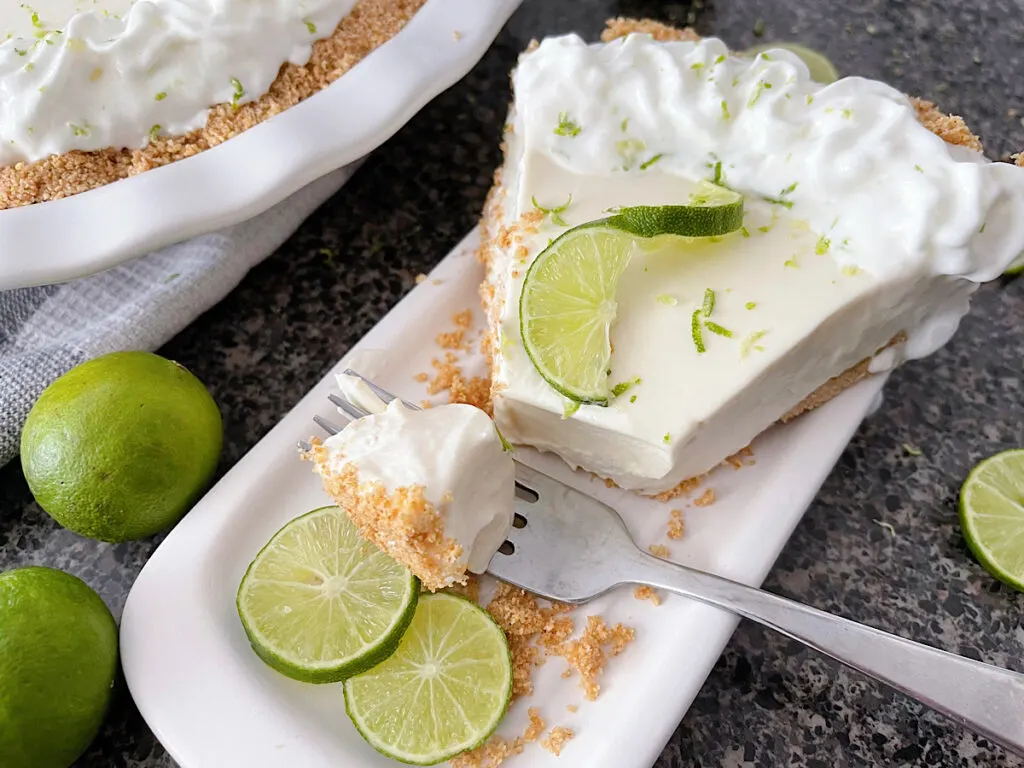 This post may contain affiliate links. When you click on these links, I get a small percentage back at no cost to you! For more information see my disclosure policy.
Below you will find tips, tricks and helpful hints for making this recipe including step by step instructions with pictures. If you would like to go directly to the recipe, scroll down to the recipe card or tap "Jump to Recipe" at the top of the page.
Why You'll Love this Easy Key Lime Pie Recipe
The zesty and sweet flavor of key lime pairs perfectly with a graham cracker crust making this pie a hit with friends and family alike. Plus, no baking required! To make a baked classic key lime pie, try substituting lime juice for lemon juice in my Lemon Icebox Pie recipe found here.
Enjoy the cool, citrusy treat that requires minimal effort – you'll want to make this one again and again!
Key Limes vs. Limes
Key limes are much smaller and more tart than regular limes. They also have thinner skin, making them easier to juice. You can usually find key limes at most grocery stores – but if they're not in stock, you can always substitute with regular limes or bottled lime juice.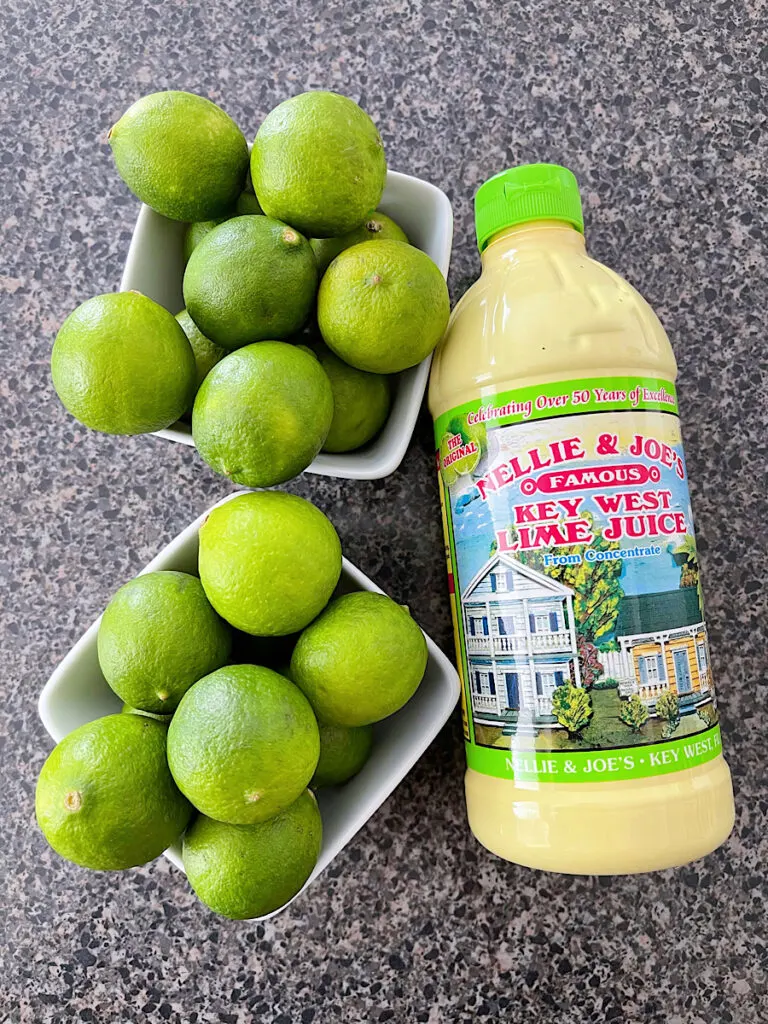 Do I have to use key limes?
No, you do not have to use key limes for this recipe. However, the flavor of key limes is much more tart and zesty than regular limes. If you prefer a sweeter, less acidic taste then stick with regular lime juice or bottled lime juice.
More No Bake Desserts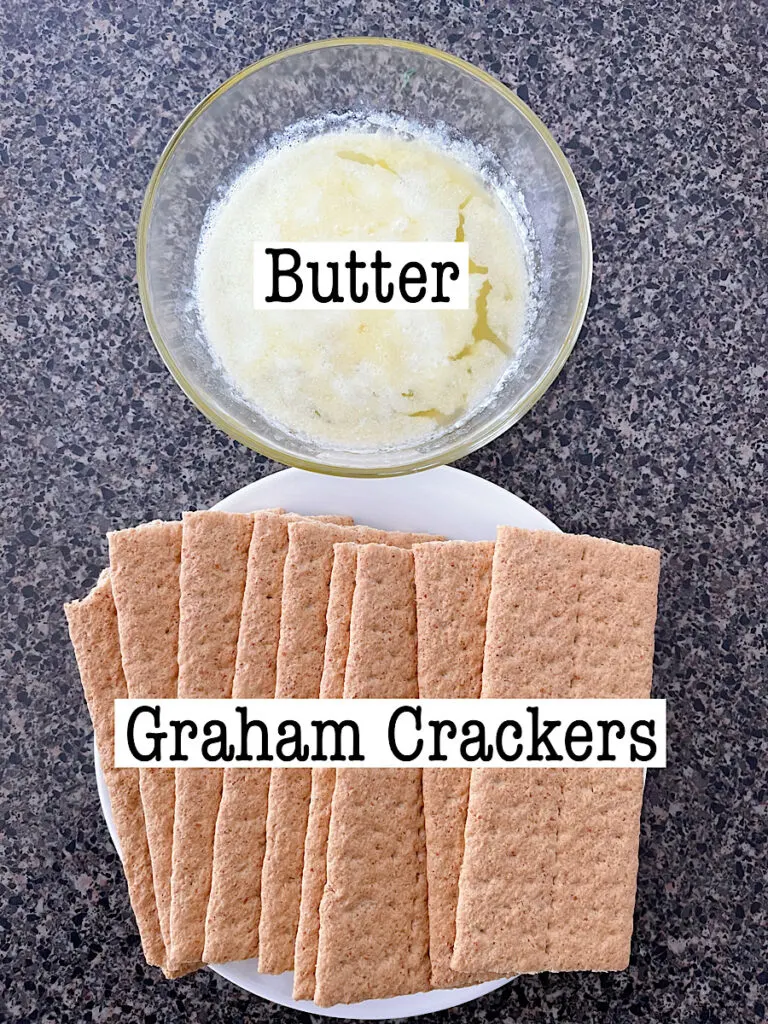 No Bake Key Lime Ingredients
*Ingredient amounts are located in the recipe card at the end of this post.
Graham Crackers: These will be used to make the homemade graham cracker crust. A store-bought crust can be substituted. After trying many different brands of graham crackers, my go-to brand is Nabisco Honey-Maid Grahams. I usually get a great deal on them at Costco.
Melted Butter: Salted or unsalted butter will bind the graham cracker crumbs to make the crust.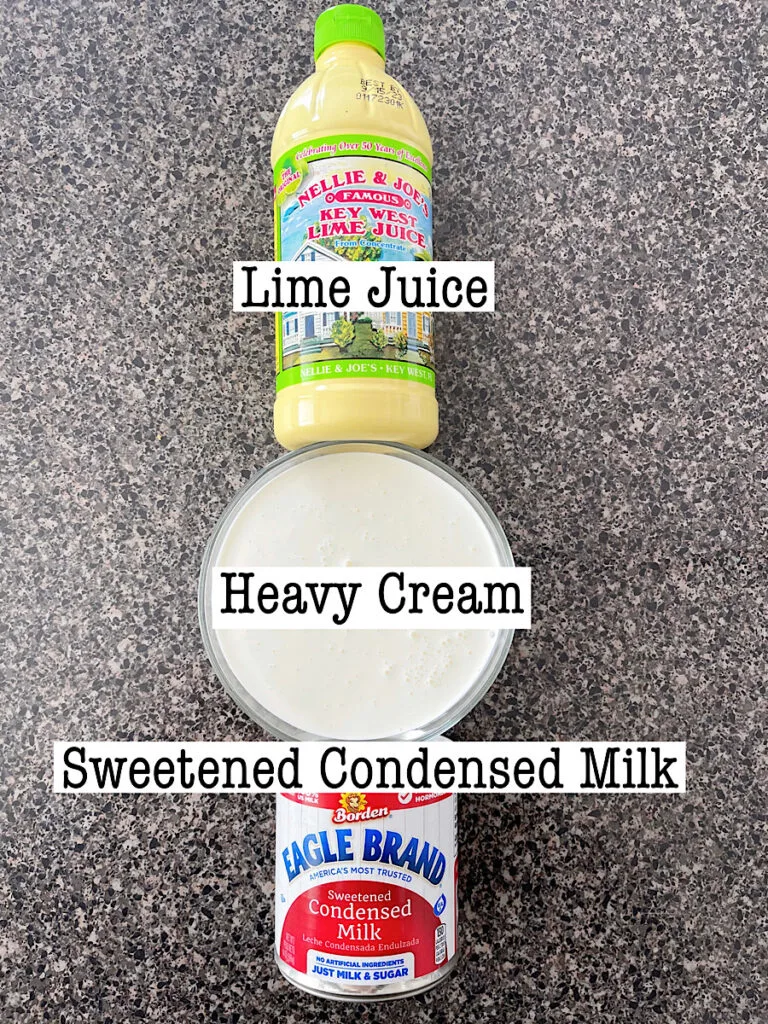 Sweetened Condensed Milk: This is the base for the creamy key lime filling. Make sure it's sweetened condensed milk and not evaporated milk. For best results, use Eagle Brand.
Key Lime Juice: Freshly squeezed or bottled key lime juice will work. Bottled juice is much more convenient, but freshly squeezed will give a more vibrant flavor. Regular lime juice can also be used.
Heavy Whipping Cream: You'll need to whip the cream before folding into the filling. This will give the pie a light and airy texture.
Step-By-Step Instructions
[1] Graham Cracker Crust: Use a food processor to crush the graham crackers into fine crumbs. Add the melted butter and process to mix or mix by hand. Press the graham cracker mixture into the bottom and sides of a 9-inch pie plate and refrigerate while you prepare the filling.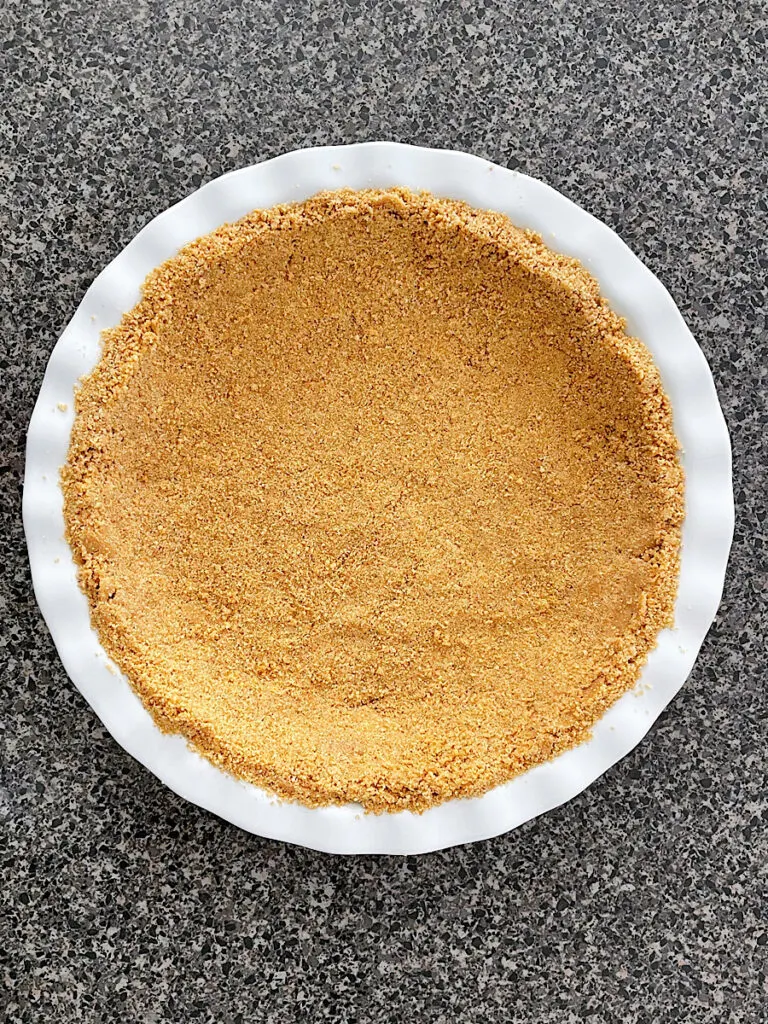 [2] In a large bowl, combine the sweetened condensed and 1/2 cup lime juice.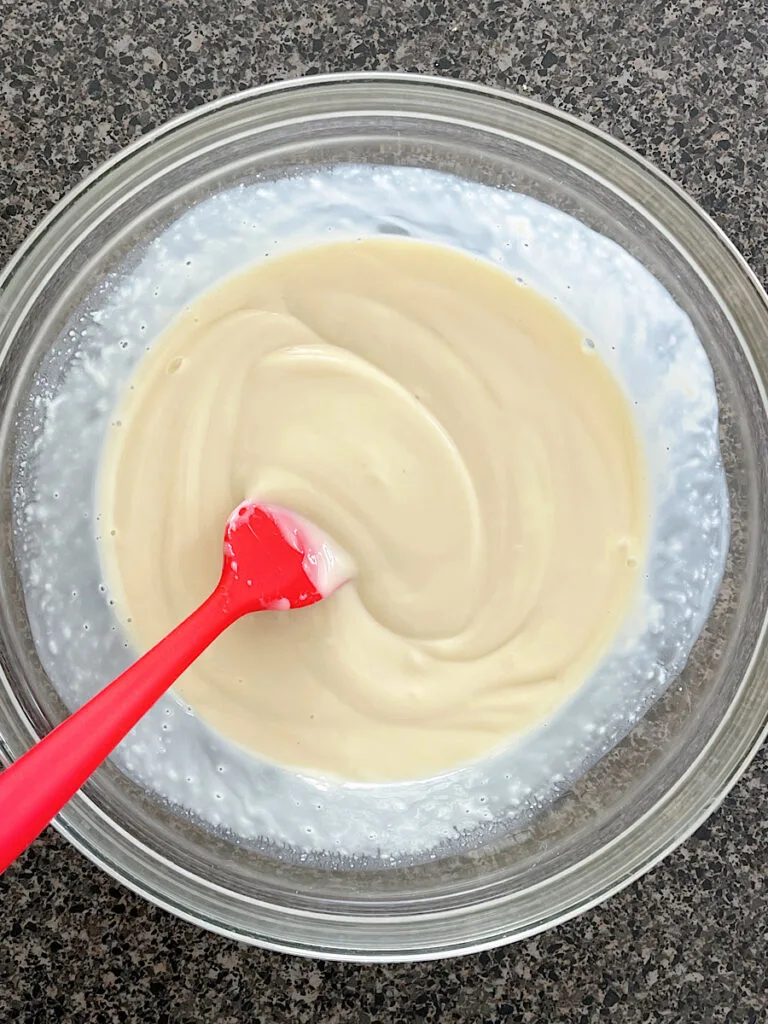 [3] In a medium bowl, use an electric mixer or a stand mixer, to whip the cream until it is light and fluffy and begins to form stiff peaks.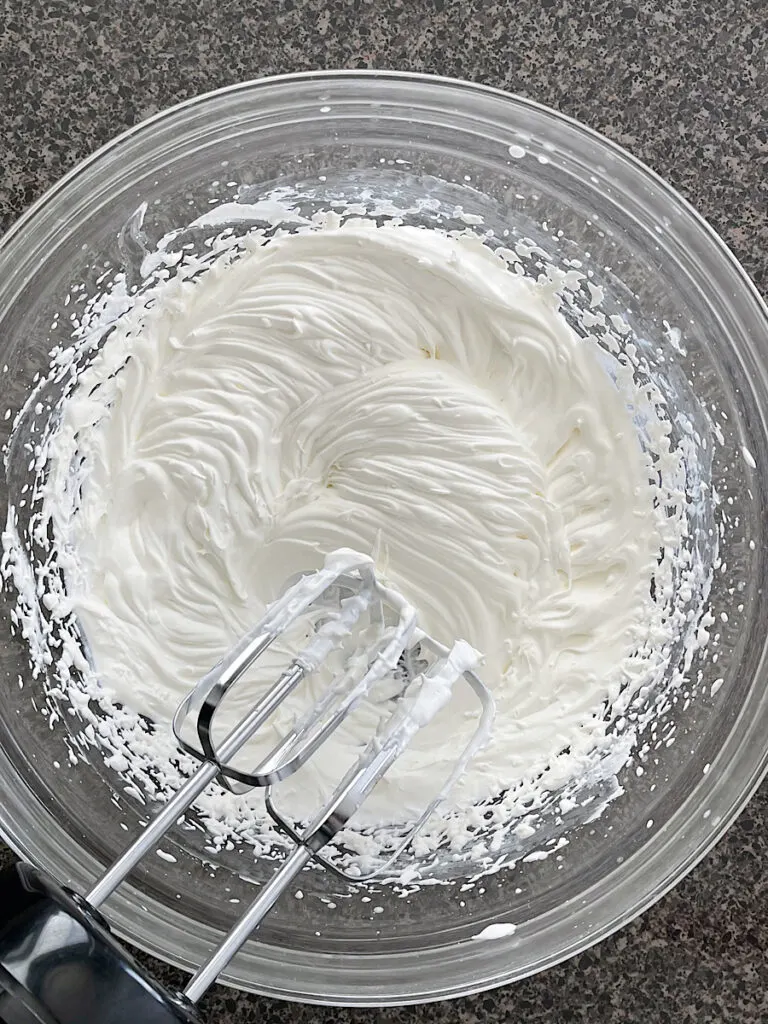 [4] Gently fold the whipped cream into the lime juice mixture.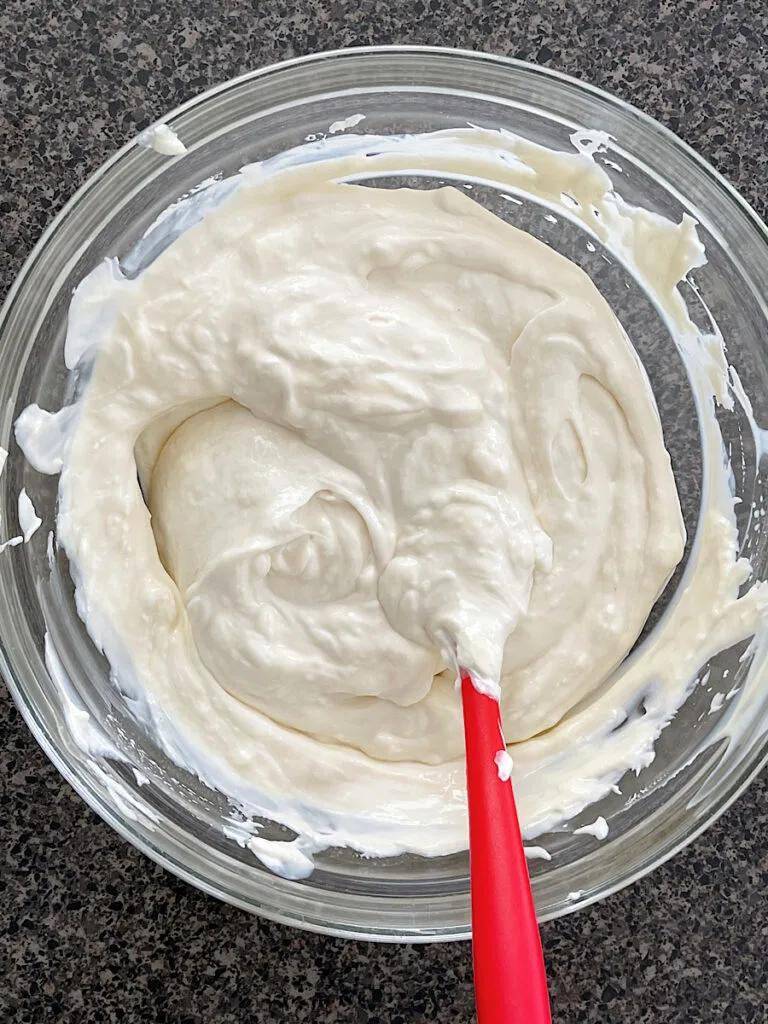 [5] Pour the pie filling into the prepared graham cracker pie crust and smooth the top with an angled spatula.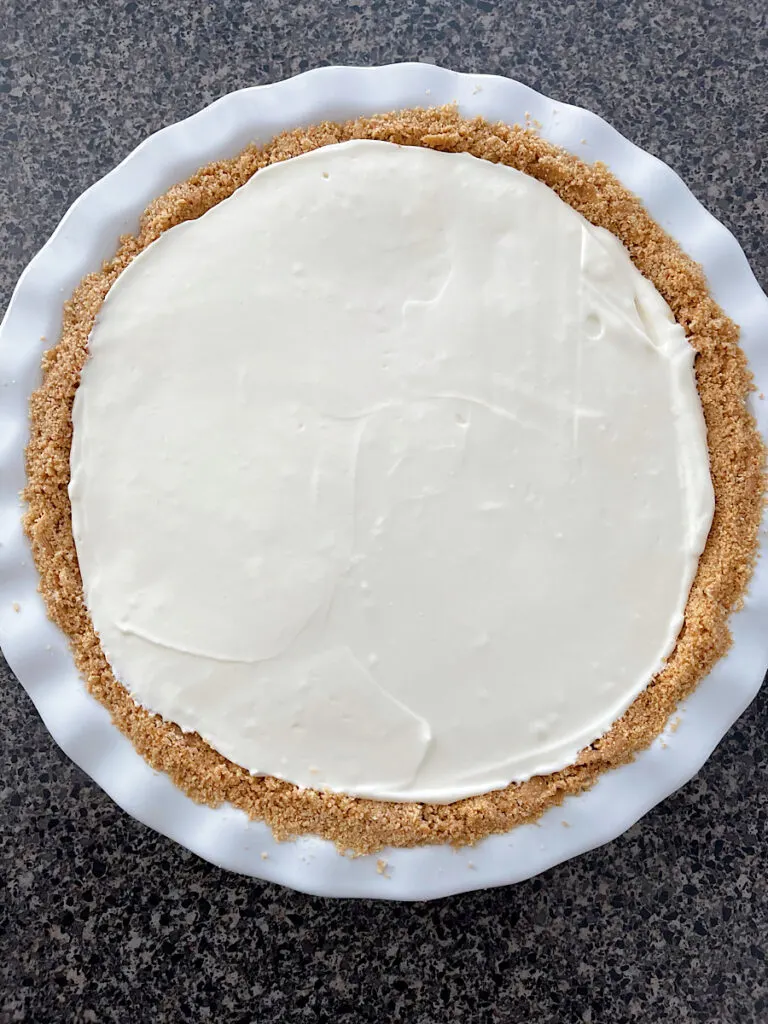 [6] Refrigerate the pie for at least four hours to overnight before serving.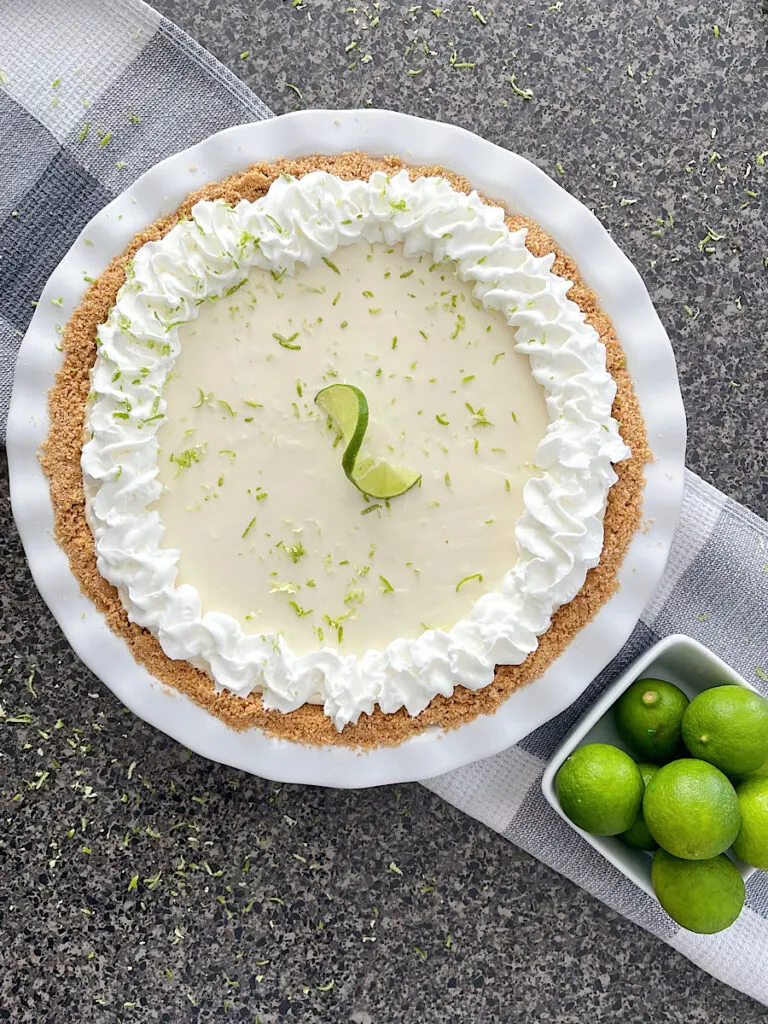 Helpful Kitchen Tools
How to Store Leftovers
Leftovers should be stored in an airtight container or covered tightly with plastic wrap and kept in the refrigerator. The pie will keep fresh for up to 3 days.
How to Freeze Key Lime Pie
If you want to freeze the pie, wrap it in several layers of plastic wrap before freezing for up to 2 months.
Defrost the frozen pie overnight in the refrigerator before serving.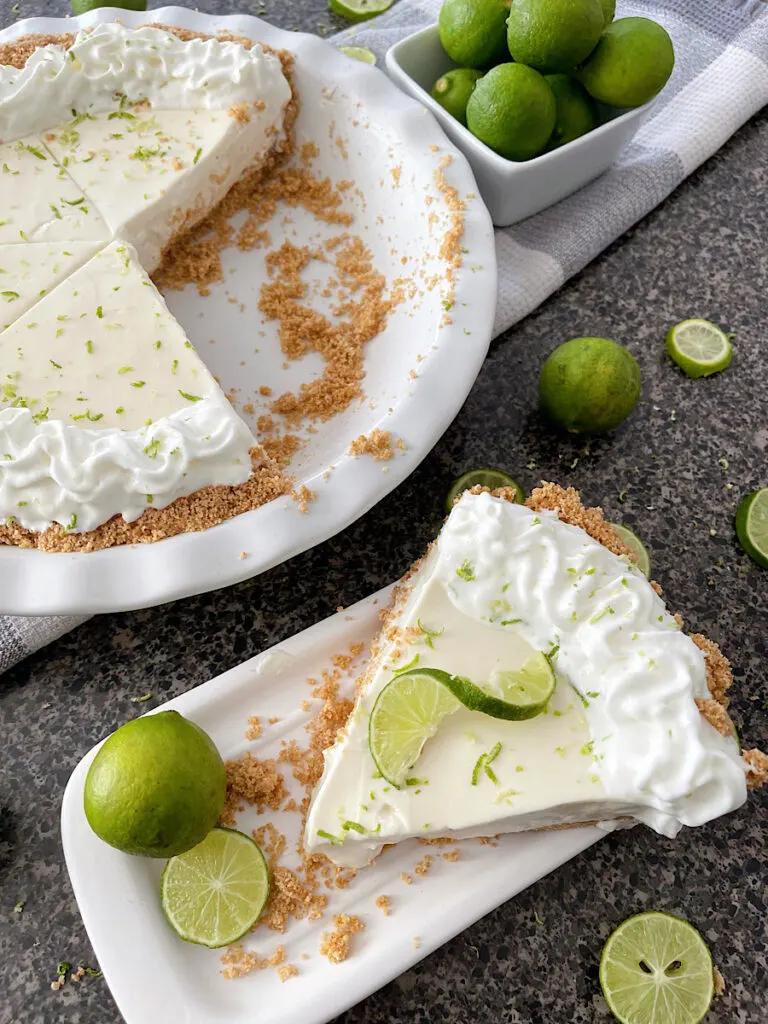 Frequently Asked Questions
How many limes do I need?
For this recipe, you will need 1/2 cup of lime juice. Depending on the size of the limes, this usually requires 4-6 limes.
Can I use bottled lime juice?
Yes, you can substitute with bottled lime juice if desired. Make sure it is 100% pure lime juice and not a cocktail mix.
Can I make the pie ahead of time?
Yes, you can prepare the graham cracker crust and fill up to 1 day in advance. Keep it covered with plastic wrap and stored in the refrigerator until ready to assemble and serve.
Why is there no cream cheese in this recipe?
Key lime pies traditionally do not contain cream cheese. This recipe uses sweetened condensed milk as the base for the filling, which creates a light and fluffy texture.
Where does Key Lime pie originate?
Key lime pie originated in Key West, Florida. It's a classic dessert that is now enjoyed all over the world.
Can I use regular limes instead of key limes?
Yes, you can substitute with regular limes if desired. The flavor will be slightly different, but the result will still be delicious!
Why is my key lime pie not setting?
It may not be setting if the ingredients are not mixed properly or the pie has not been chilled long enough. It helps to chill the pie for at least 3 hours before serving. Make sure to use standard sweetened condensed milk, or the pie may come out soupy.
Can I use a store-bought graham cracker crust?
Yes, you can use a store-bought graham cracker crust instead of making your own.
Can I bake this key lime pie?
No, this recipe is not suitable for baking as it will cause the filling to curdle and become runny.
Is Florida lime pie the same as key lime pie?
Yes, Florida lime pie is the same as key lime pie. The two terms are often used interchangeably.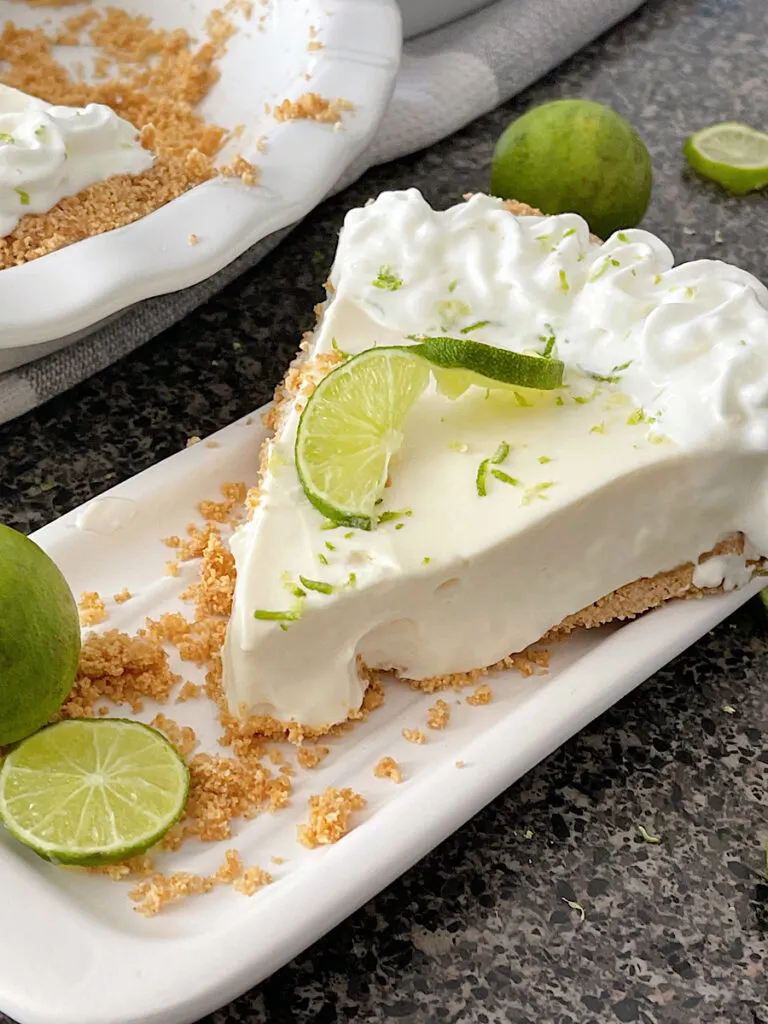 Final Thoughts
Enjoy this no-bake Key Lime Pie recipe as a cool, summertime dessert or anytime you need a quick and easy sweet treat! With its ultra creamy filling, delicious graham cracker crust, and zesty lime flavor, this classic dessert is sure to be a hit. Enjoy!
As an optional topping, add freshly whipped cream, a sprinkle of lime zest, or lime slices on top of the pie before serving for added flavor and texture!
More Easy Pie Recipes
Key Lime Pie Video: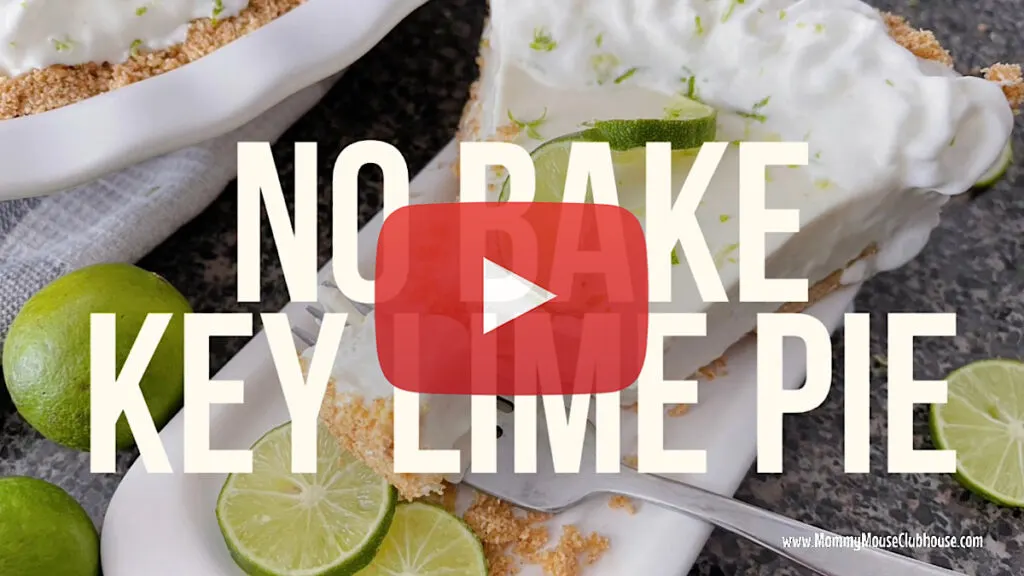 Pin for Later: