These yummy cinnamon rolls are a delicious variation on a standard cinnamon roll using a Butter Pecan cake mix. They are topped with a creamy Salted Caramel Cream Cheese Glaze. The best cake mix cinnamon rolls ever!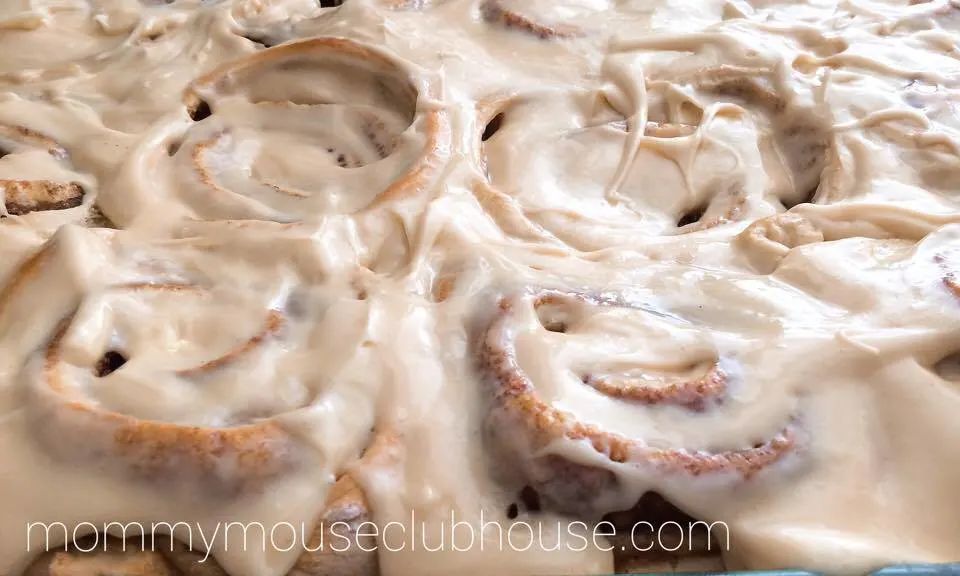 This post may contain affiliate links. When you click on these links, I get a small percentage back at no cost to you! For more information see my disclosure policy.
Below you will find tips, tricks and helpful hints for making this recipe including step by step instructions with pictures. If you would like to go directly to the recipe, scroll down to the recipe card or tap "Jump to Recipe" at the top of the page.
My 9-year-old is obsessed with cinnamon rolls. OBSESSED. The good and bad news for him, is that they just built a Cinnabun location less than a mile from our house.
It's good news, because of his obsession. It's bad news because I would go broke if I bought him a delicious cinnamon roll from Cinnabun every time he wanted one.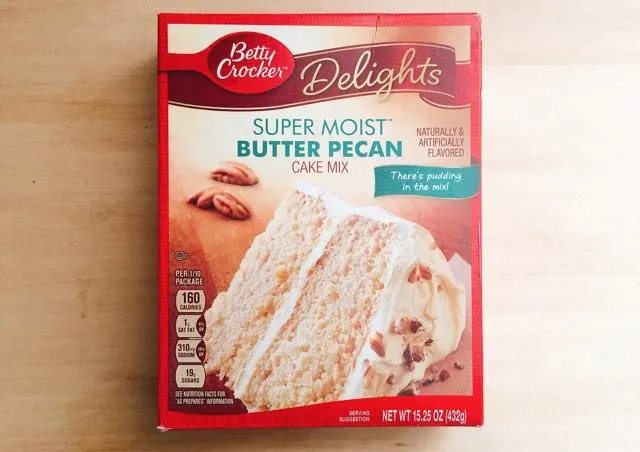 I like this recipe because the cake mix gives the dough an awesome sweet flavor. Also, you can use any flavor of cake mix you want.
Try French Vanilla, Devil's Food, Lemon or Red Velvet!
This Butter Pecan cake mix happened to catch my eye when I was at the store and I thought it would go perfect with salted caramel cream cheese icing. I was right 😉
Ingredients
Cinnamon Rolls
4 1/2 Teaspoons Yeast (or 2 packets)

2 1/2 Cups Warm Water

1 Butter Pecan Cake Mix, or your favorite cake mix

5 1/2 Cups All-Purpose Flour

1 Teaspoon Salt

2 Eggs, beaten

1 Teaspoon Vanilla Extract

1/2 Cup Butter, softened

2 Cups Brown Sugar

2 Tablespoons Cinnamon
Directions
Combine the warm water with the yeast and set it aside while you prepare the dry ingredients.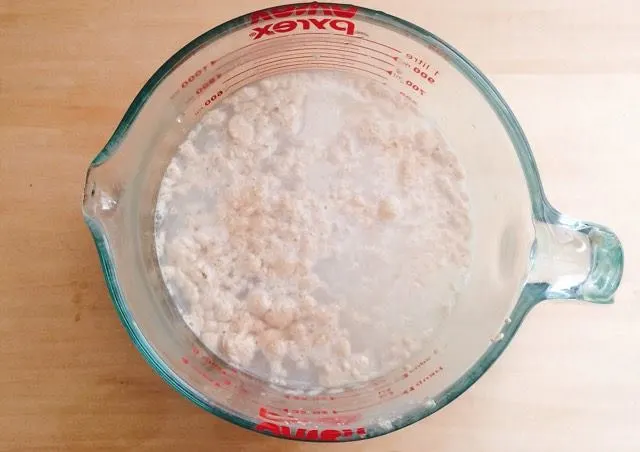 Place the cake mix, flour and salt in the bowl of a stand mixer.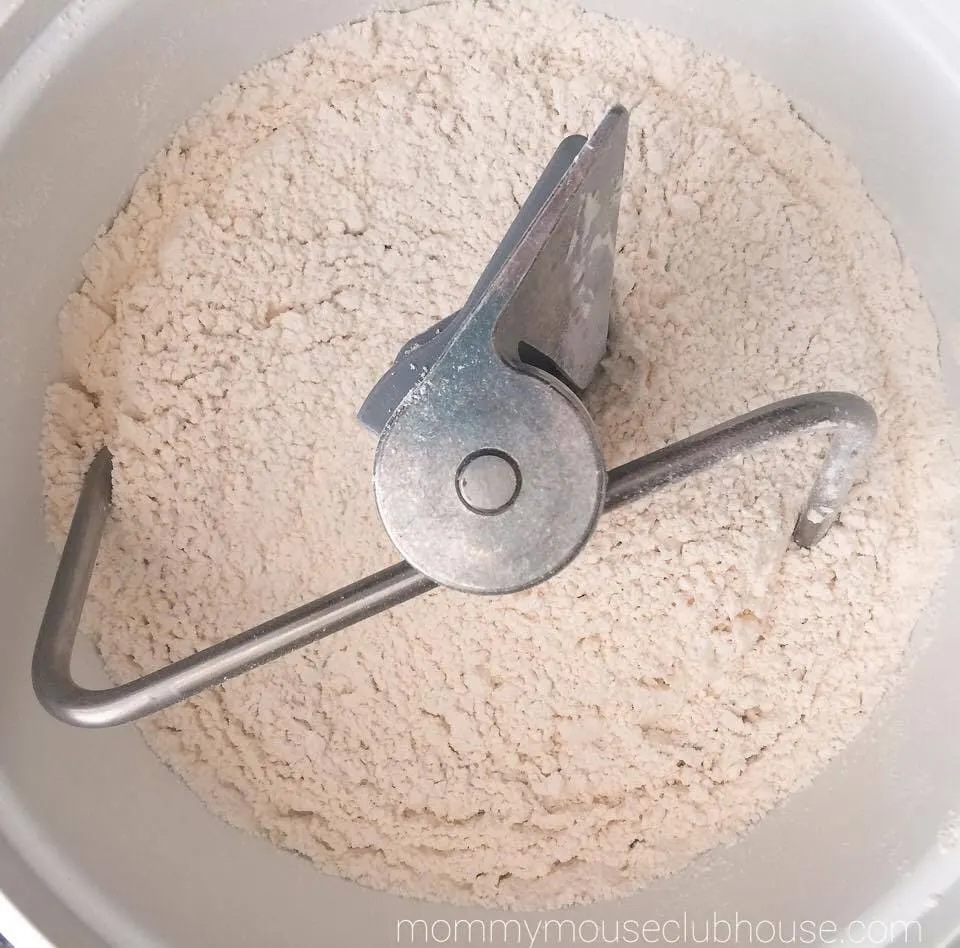 Add the yeast mixture, beaten eggs, vanilla and knead for 4-5 minutes.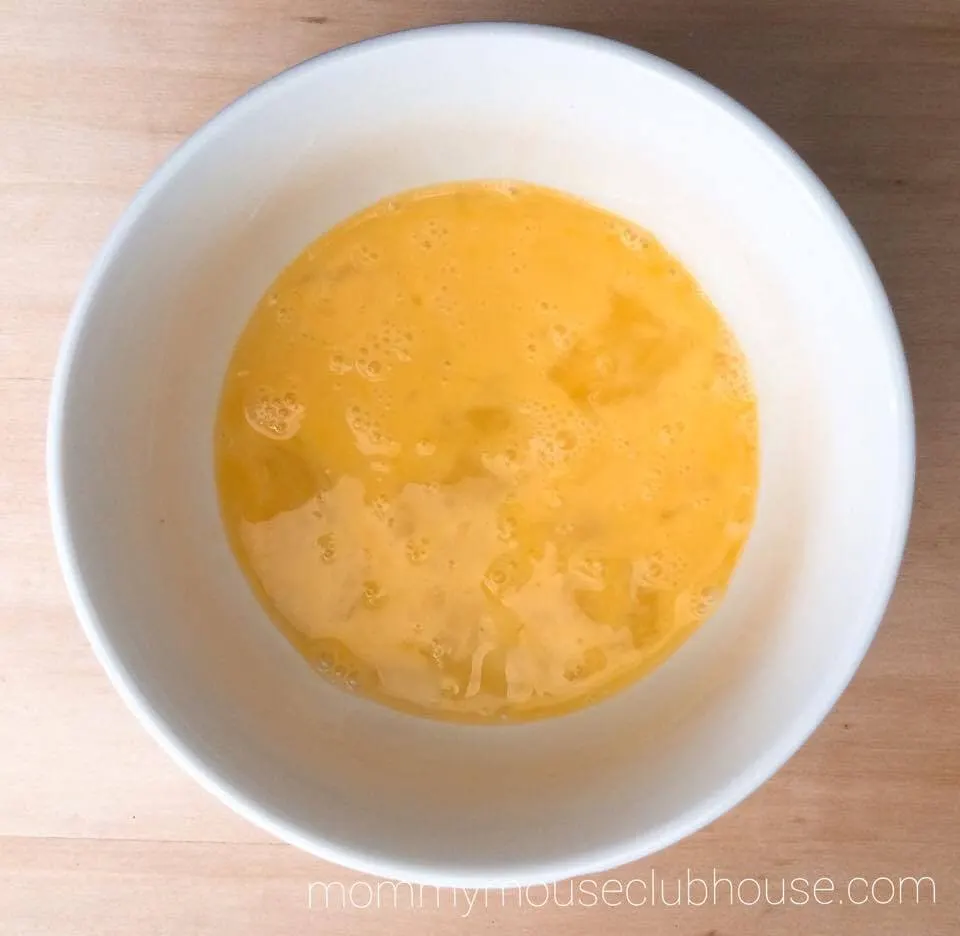 Place the dough in a greased bowl and loosely cover with plastic wrap. Let it rise 45-60 minutes until it doubles in size.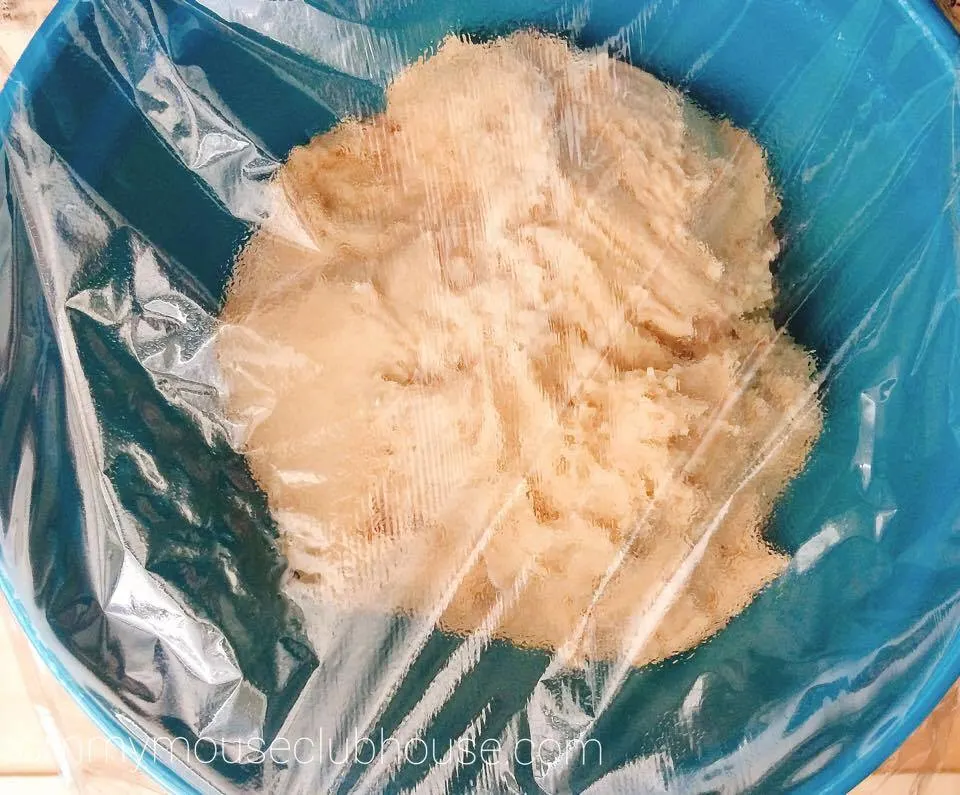 Punch down the dough and place on a floured surface. Preheat oven to 375 degrees.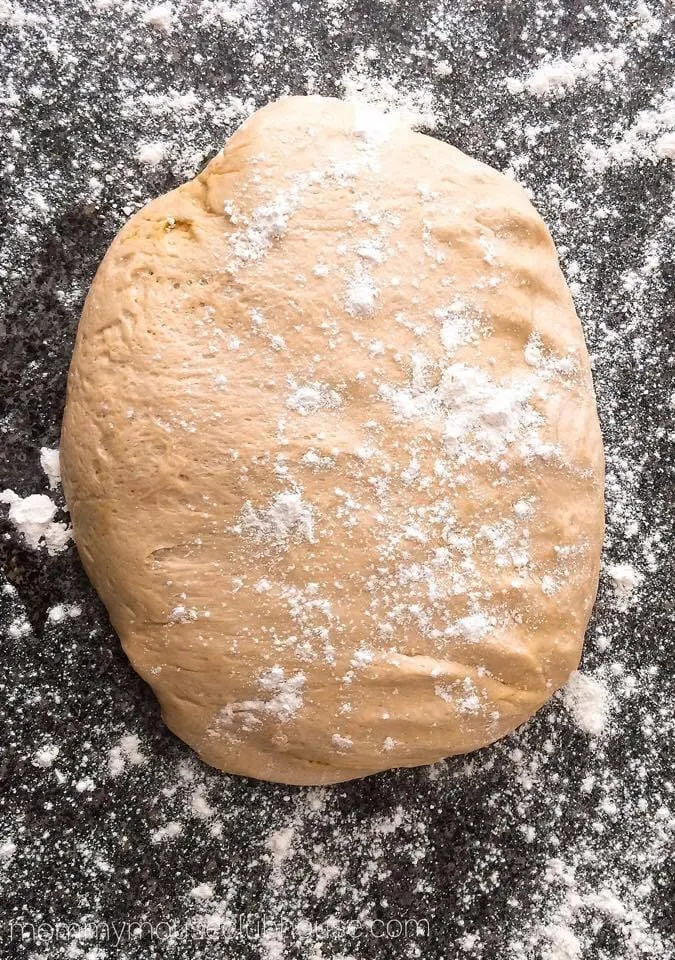 Use a rolling pin it into a rectangle about 1/4 inch thick.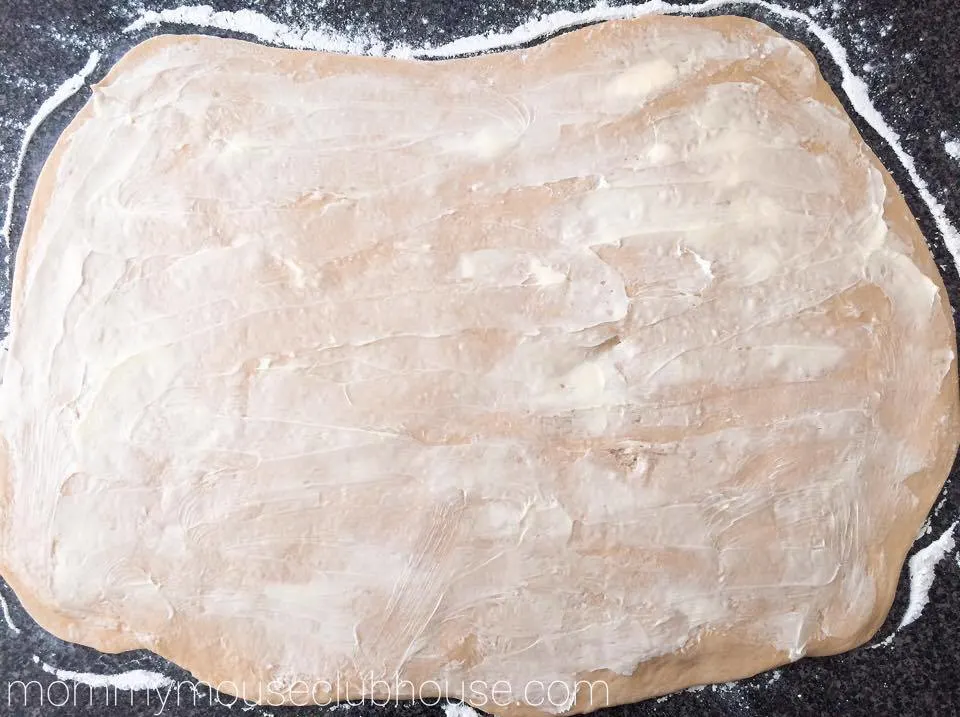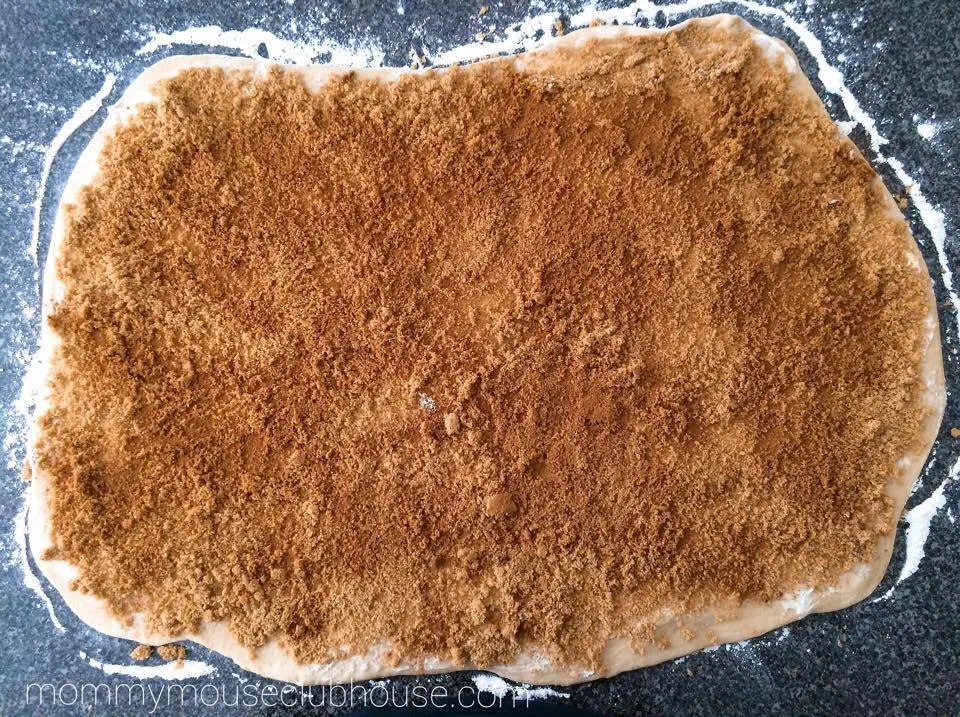 Roll up the dough tightly into a large roll.
Use dental floss to cut it into 24 rolls. The dental floss trick is pretty cool. I've always cut the dough with a knife and the rolls get smashed. That doesn't happen with the floss.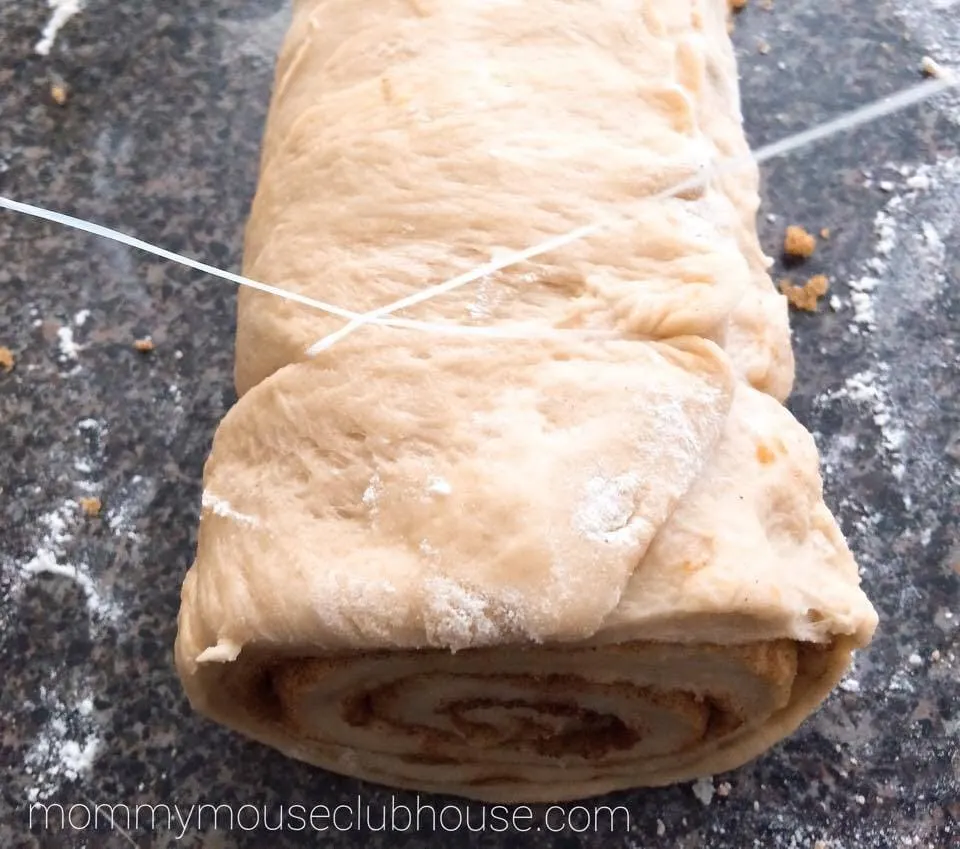 Place the rolls in two 9×13 greased baking dishes. Sometimes I put half of the rolls into a disposable 9×13 and freeze them for later.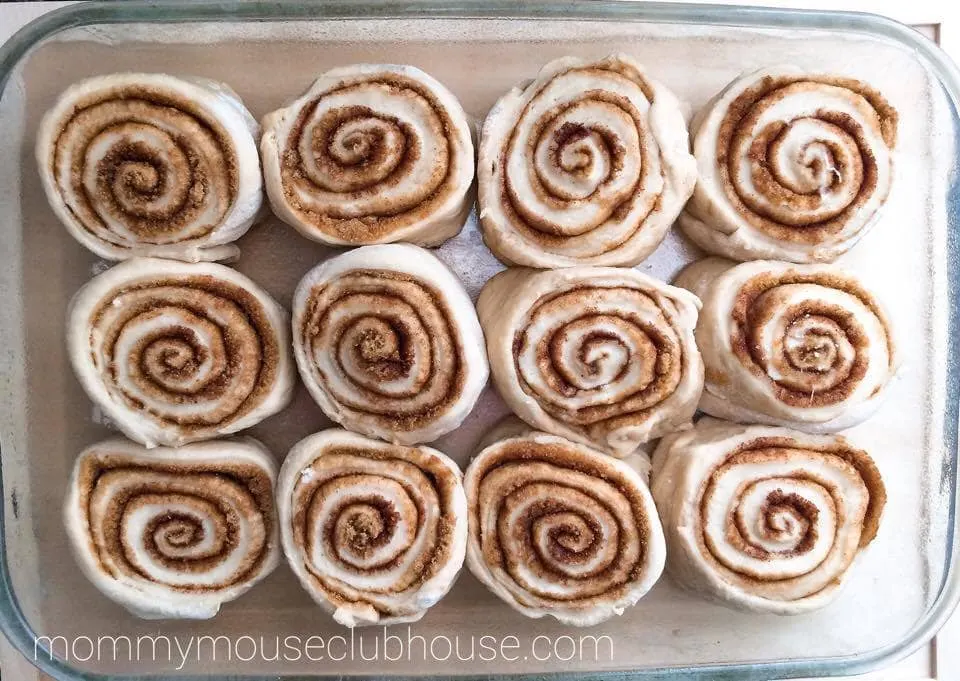 Preheat your oven to 375 degrees. Place the baking dishes in the oven and bake for 20-25 minutes, depending on how thick you cut the rolls.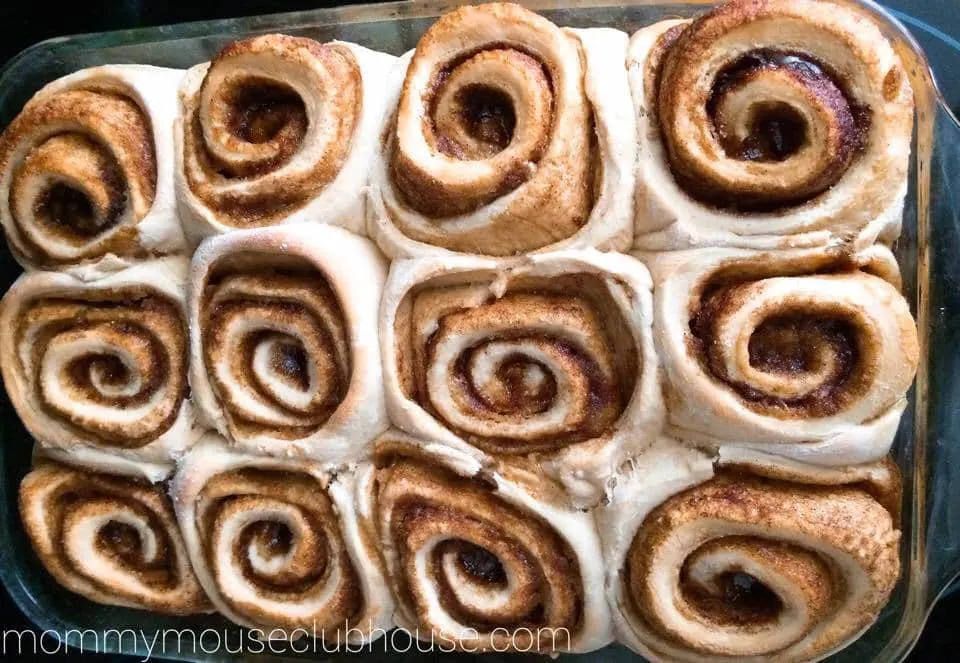 Salted Caramel Glaze Ingredients
1/2 Cup Butter, softened

4 Ounces Cream Cheese, softened

1/2 Tablespoon Vanilla Extract

2 Tablespoons Caramel Ice Cream Topping

1/4 Teaspoon Salt

2 Cups Powdered Sugar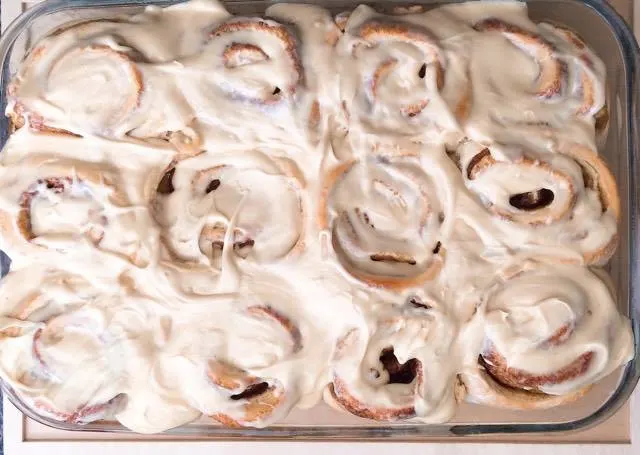 Directions
Place the softened butter to the bowl of a stand mixer. Using the whisk attachment, whisk until nice and fluffy.
Add the softened cream cheese and vanilla and beat on low until combined. Then slowly increase the speed until fluffy.
Mix in the powdered sugar a little at a time and beat until combined.