A no fail butter pie crust recipe that is quick, easy, and will make you look like a pie rockstar! The perfect flaky pie crust for your holiday parties.
This post may contain affiliate links. When you click on these links, I get a small percentage back at no cost to you! For more information see my disclosure policy.
I have a confession to make. Pie crust used to scare me. Well, not the pie crust exactly, but making a homemade pie crust used to scare me.
When someone would explain how to make pie crust, and how you have to keep everything super cold or it will be a disaster, I would just shut down and think, "I'll just go buy a pre-made pie crust from the grocery store".
There is nothing wrong with that, but there is nothing like a flaky, buttery, perfectly homemade pie crust.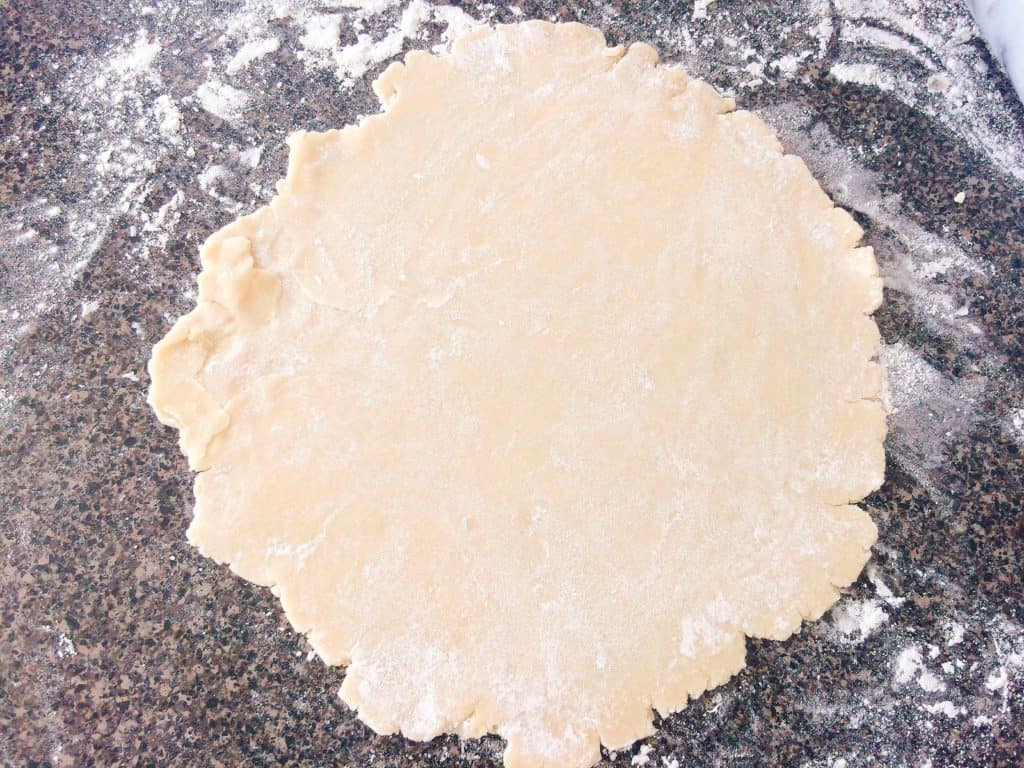 I took a pie making class last fall at my local Sur La Table store, and it changed the way I looked at pie crust.
Besides keeping everything cold, a secret to making amazing butter pie crust is using a food processor.
You can also use a pastry blender, but using a food processor speeds things up which helps keep the butter from softening.
I've used this Flaky All-Butter Pie Crust recipe in my Dark Chocolate Pecan Pie and this Rustic Apple Pie and it really was fool proof. Trust me, if I can make amazing pie crust, so can you!
Flaky All-Butter Pie Crust Ingredients
1 1/4 Cup All-Purpose Flour

2 Tablespoons Sugar

1/2 Teaspoon Salt

1/2 Cup Unsalted Butter, cold and cut into 1/2 inch cubes

3-4 Tablespoons Ice Cold Water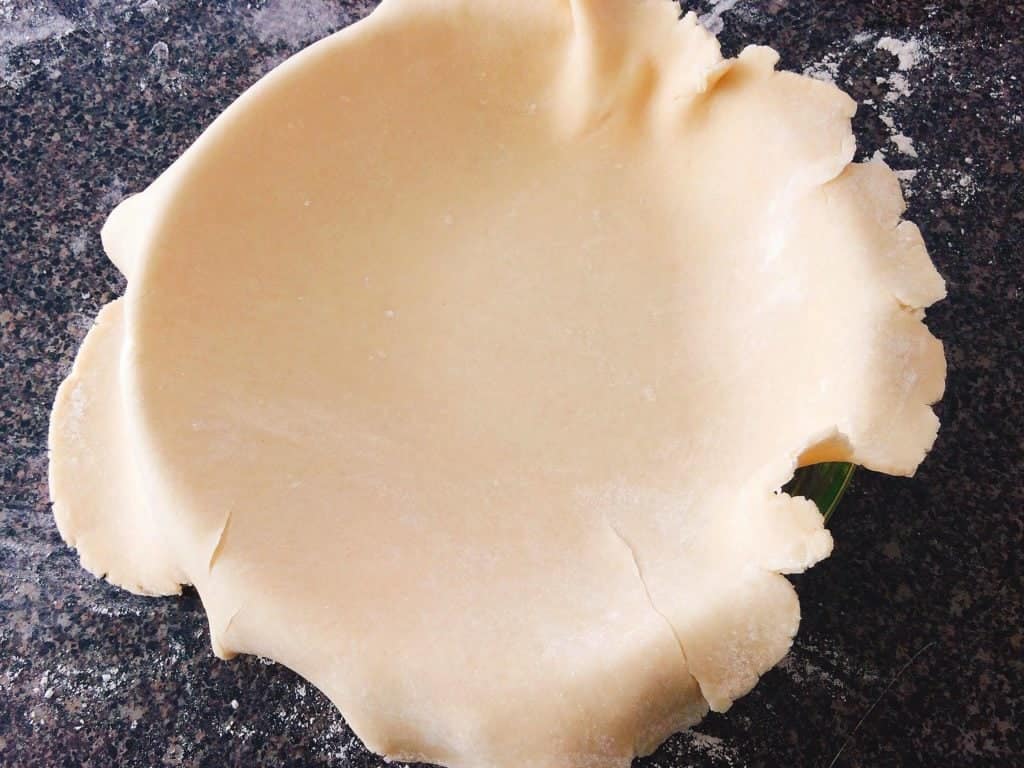 Helpful

Kitchen Tools
How to Make All-Butter Pie Crust
The trick to a delicious, flaky, homemade pie crust is to keep the ingredients cold. Especially the butter. Place ALL of the ingredients in the freezer for 5-10 minutes before beginning to prep.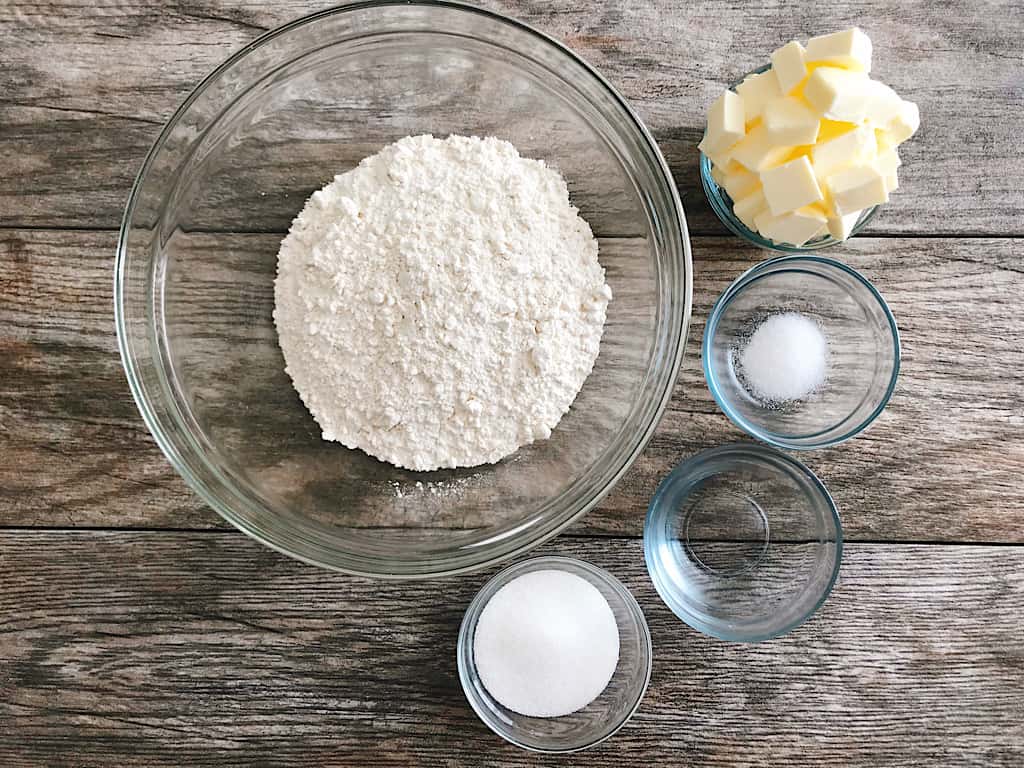 Once chilled, sift all of the dry ingredients together, and cut in the butter with a pastry blender or a food processor. Either one will get the job done, just make sure you work quickly to keep the butter from softening.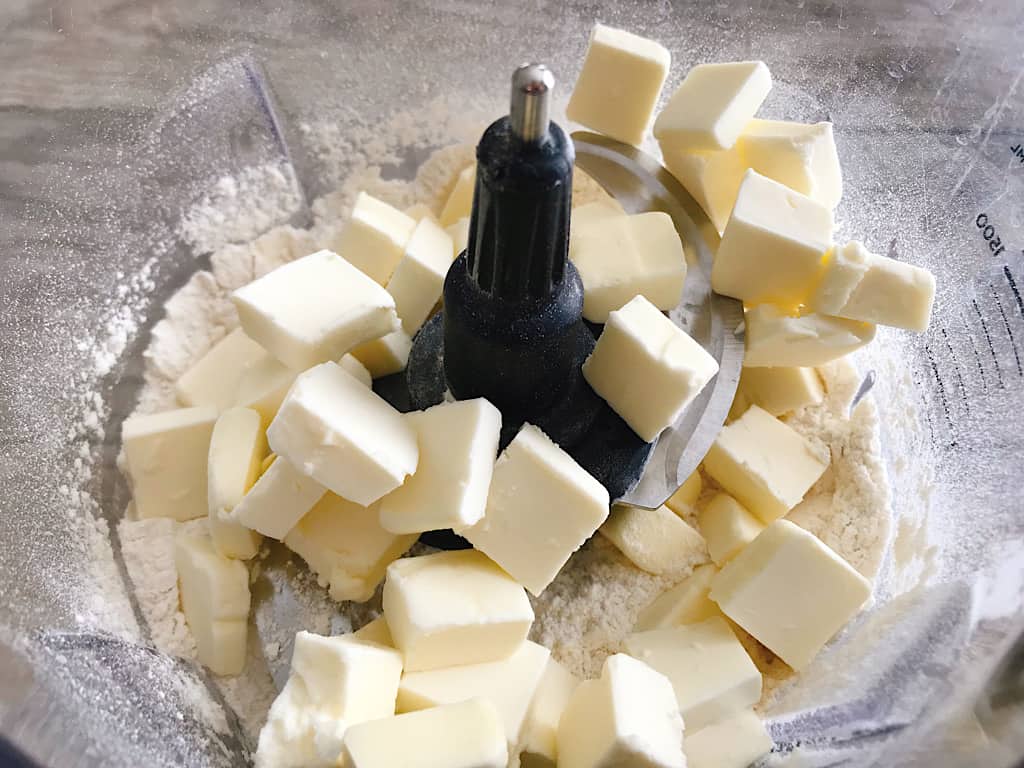 When the butter is the size of peas, slowly add 3 tablespoons of ice water.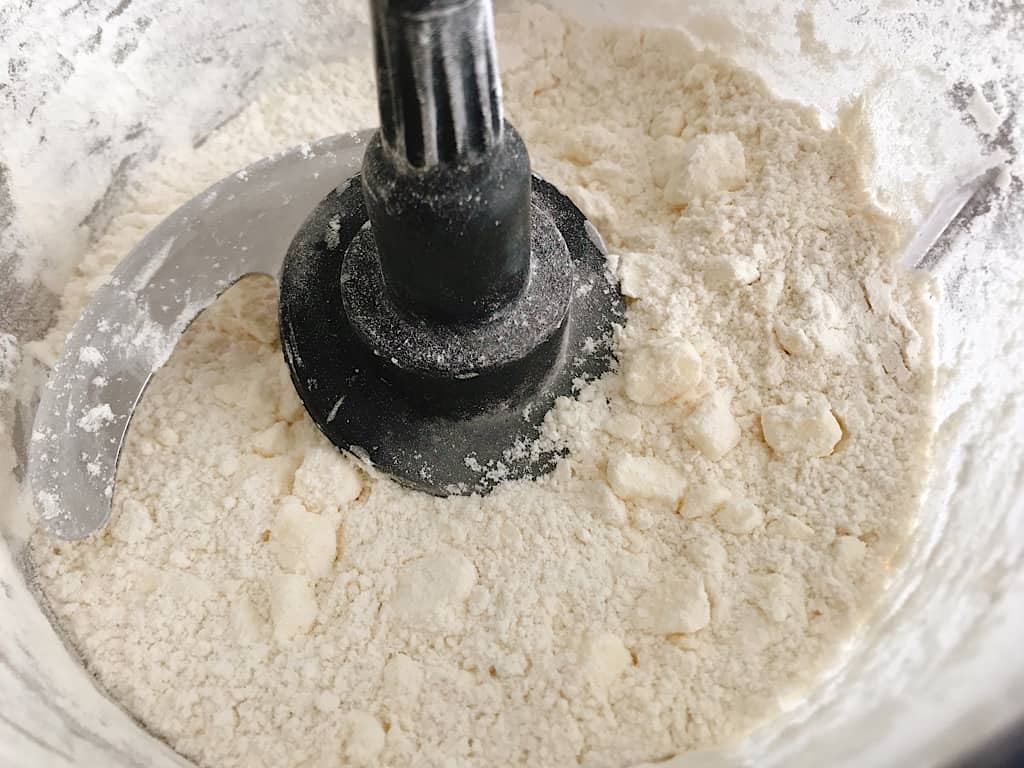 If the dough is too dry, add up to one more tablespoon of water, a teaspoon at a time.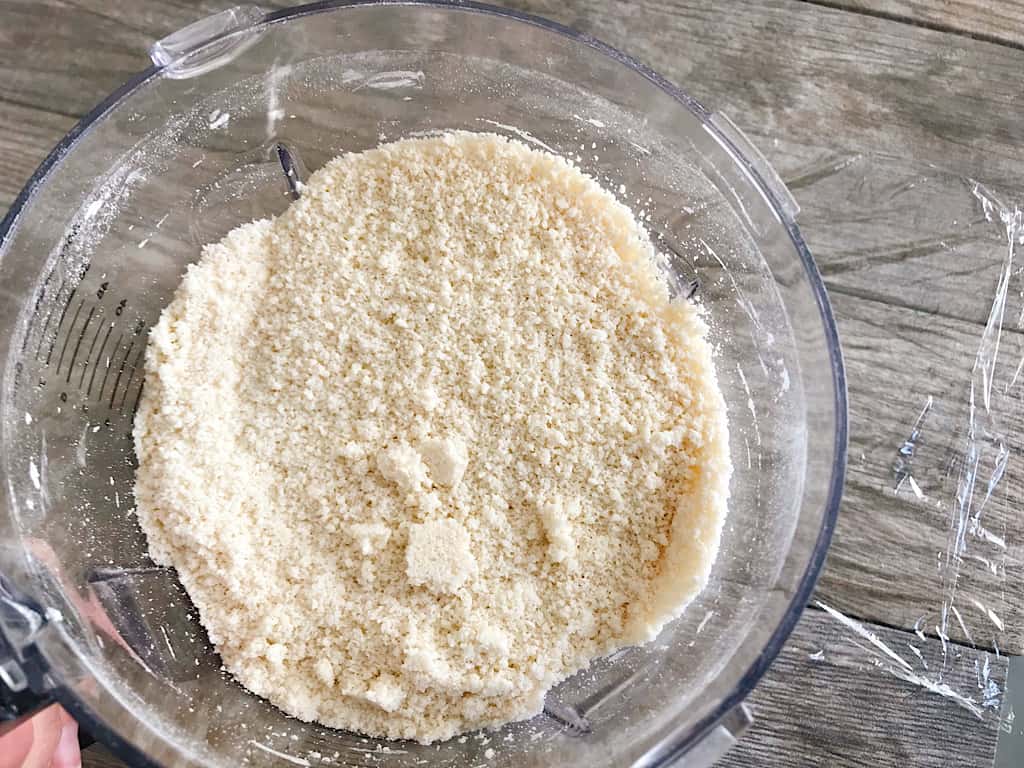 Continue mixing until the dough forms a ball.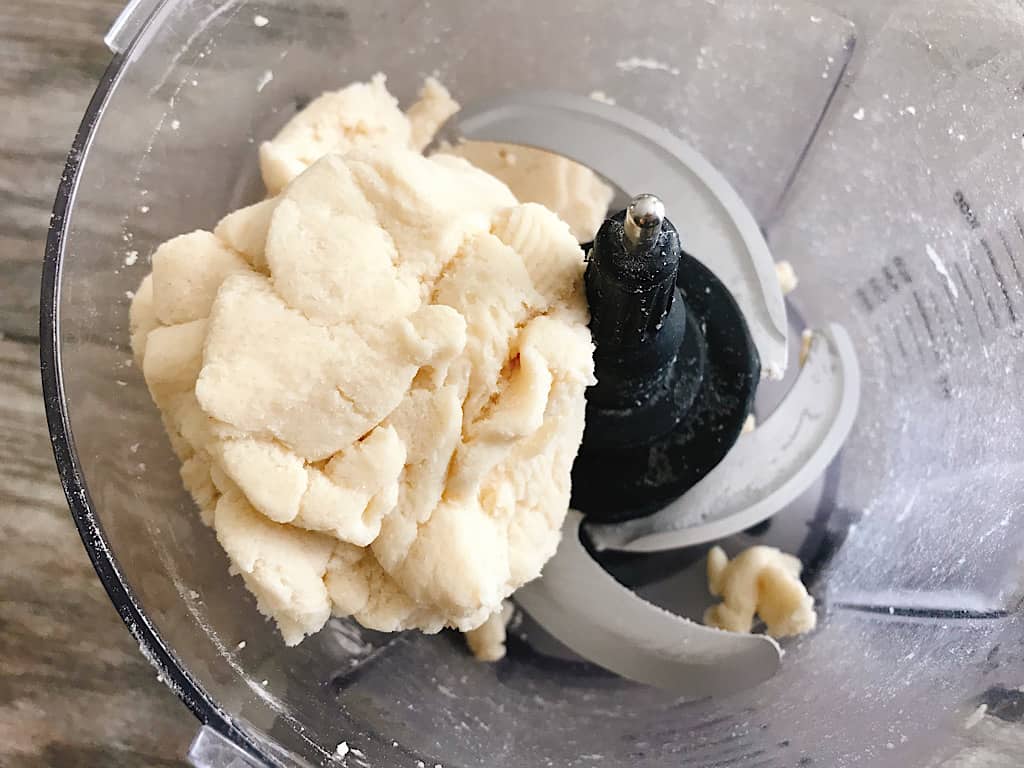 Place the pie dough on a sheet of plastic wrap and press it into a disc shape.
Cover the dough with the plastic wrap and refrigerate for at least 30 minutes.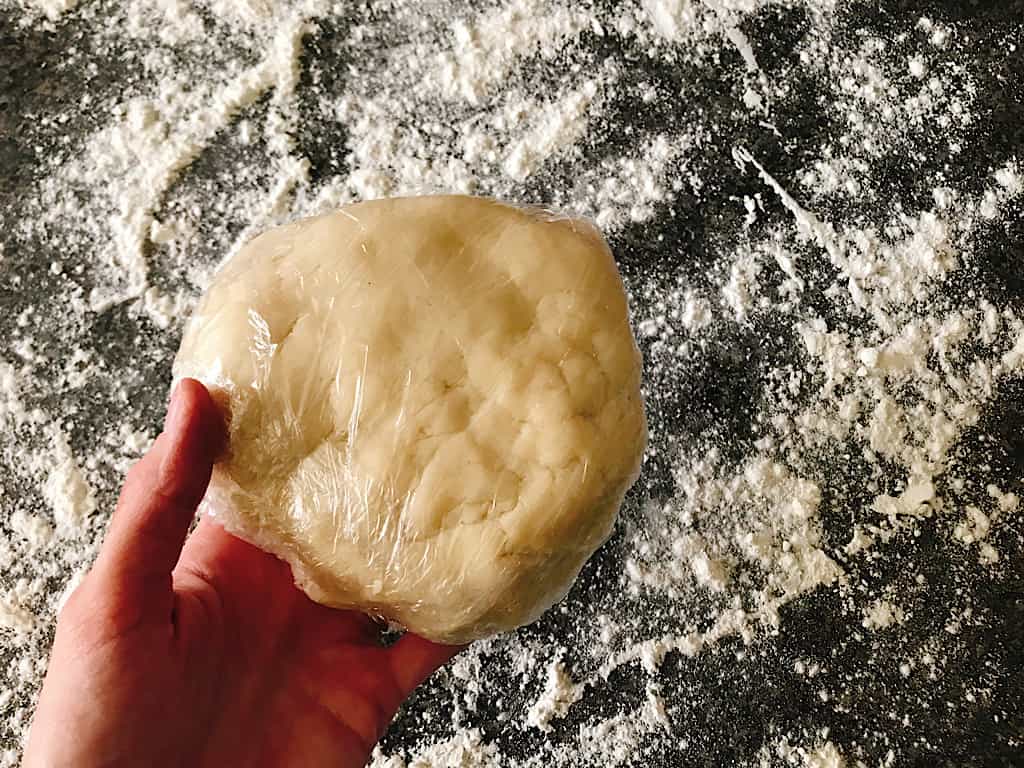 Once the crust is chilled, go ahead and use it in your favorite recipe!
Speaking of favorite pie recipes, you won't want to miss this Caramel Pecan Silk Pie. Seriously, the best pie ever made!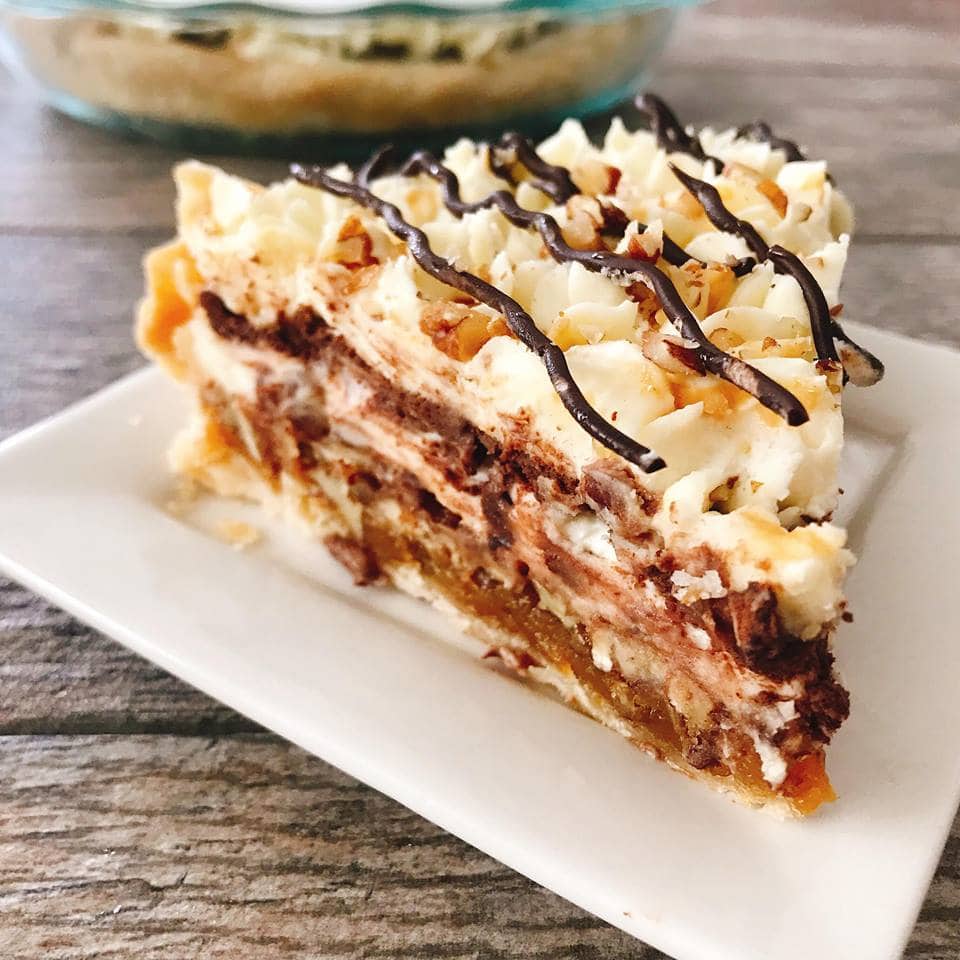 Go ahead and get baking! Your family and friends will thank you. Tag @mommymouseclubhouse on Instagram if you make this crust. I want to see your creations!
And don't forget to stop by my Amazon shop to see all of my favorite baking tools!
More Pie & Cheesecake Recipes:
Cookie Butter No-Bake Cheesecake
Cheesecake Factory's Turtle Cheesecake