The best microwave caramels recipe! Perfectly chewy and super simple to make this delicious candy in just 7 minutes! This easy recipe will become a family favorite during the holiday season.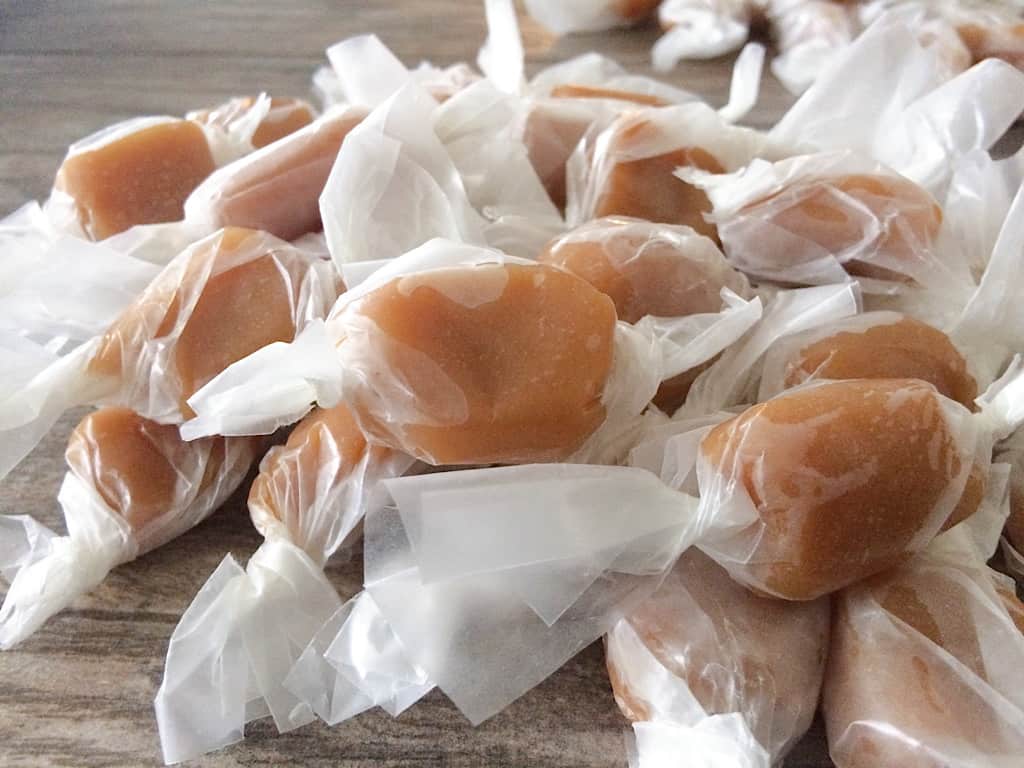 This post may contain affiliate links. When you click on these links, I get a small percentage back at no cost to you! For more information see my disclosure policy.
Below you will find tips, tricks and helpful hints for making this recipe including step by step instructions with pictures. If you would like to go directly to the recipe, scroll down to the recipe card or tap "Jump to Recipe" at the top of the page.
Why You'll Love These Caramels
During the holidays, I love everything homemade. Soft caramels are a delicious treat and are no exception.
I love when a neighbor or friend shows up at my door with homemade caramels. They are delicious!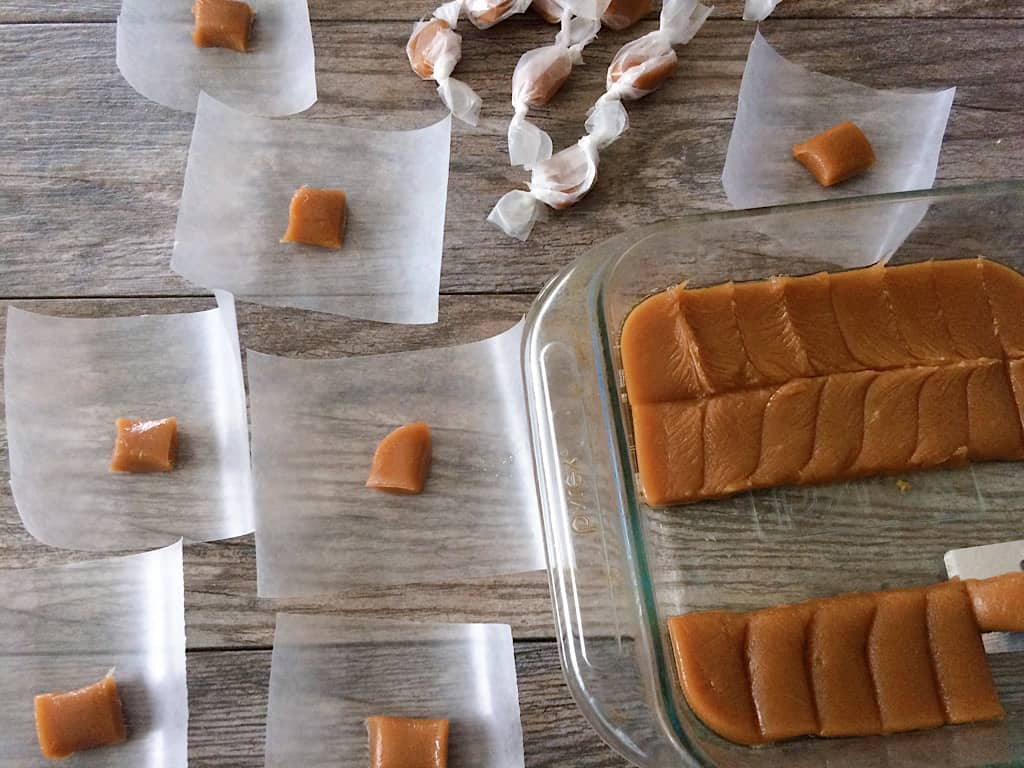 I've tried making buttery caramels myself on the stovetop, but alas, I think caramel hates me. I am never able to get caramel to set up, be soft enough, etc.
But, these easy Microwave Caramels are different. I have made them many times and they are pretty much fool proof, they come out perfect every time, and they are so easy to make! It literally takes 7 minutes.
Try this Easy Fast Fudge Recipe HERE!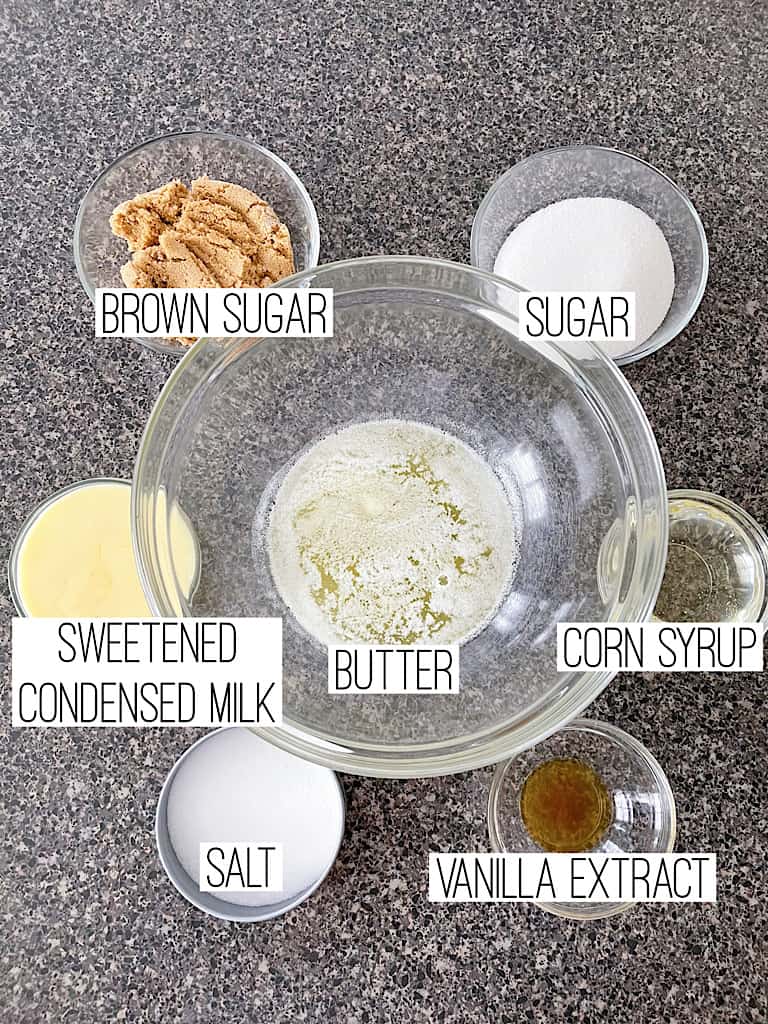 Microwave Caramels Ingredients
*Ingredient amounts are located in the recipe card at the end of this post.
Butter: Use salted or unsalted butter.
Sugar & Brown Sugar: To get the delicious caramel flavor, you will need both white sugar and light brown sugar.
Light Corn Syrup & Sweetened Condensed Milk: These both help add a little extra sweetness and richness to the caramels. They also help keep the caramel chewy longer.Due to the addition of sweetened condensed milk, heavy cream is not necessary for this recipe.
Salt: This will help balance the sweetness of the caramels. Use more or less depending on wether you use salted or unsalted butter.
Vanilla Extract: A little bit of vanilla extract will give your caramels a slight flavor. If you don't have any on hand, it's not necessary to add.
How to Make Homemade Microwave Caramels
[1] Begin by melting 1/4 cup of butter.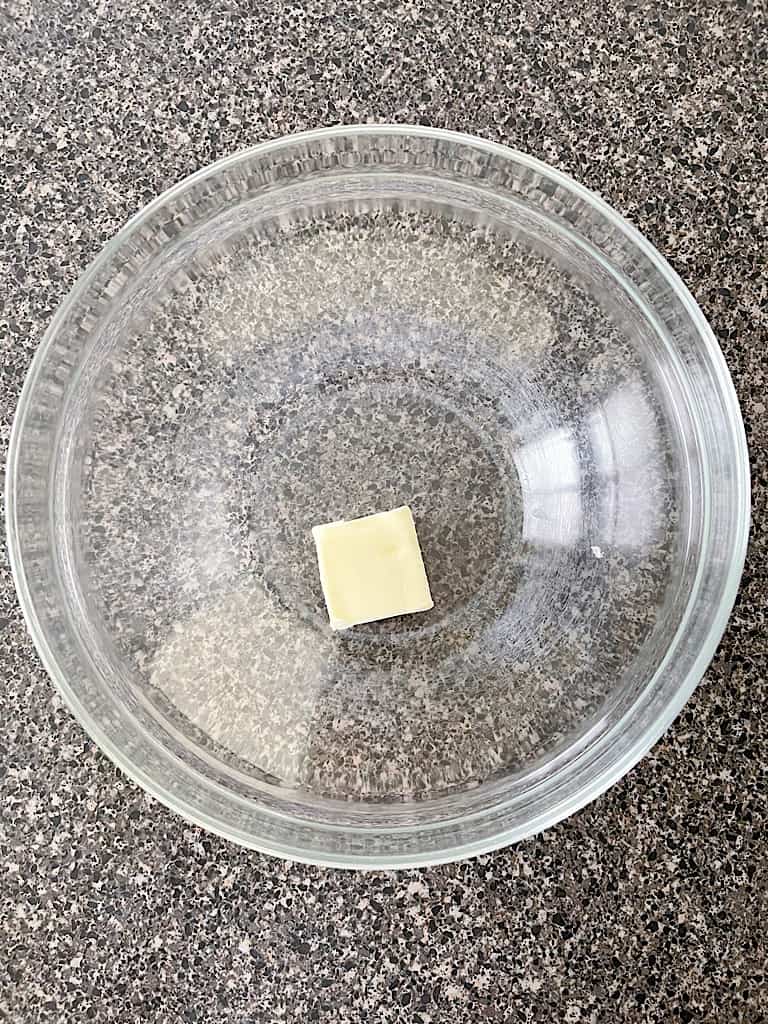 [2] Add the melted butter, sugar, brown sugar, corn syrup, sweetened condensed milk, and salt to a large microwave-safe bowl.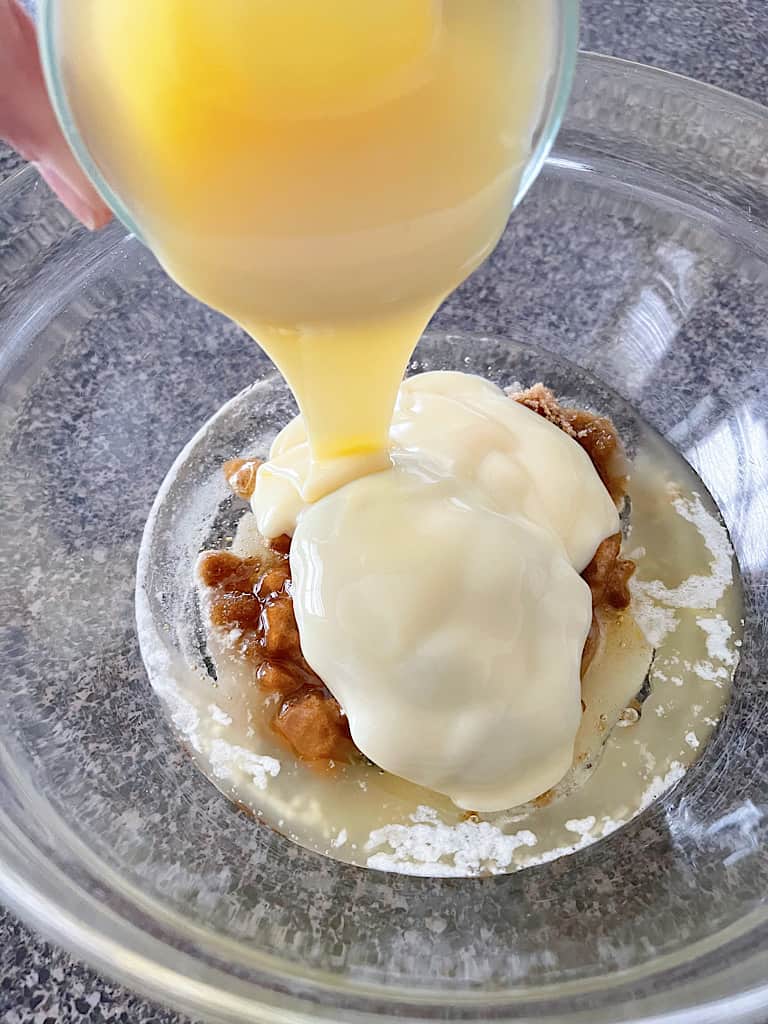 [3] Stir together until everything is incorporated.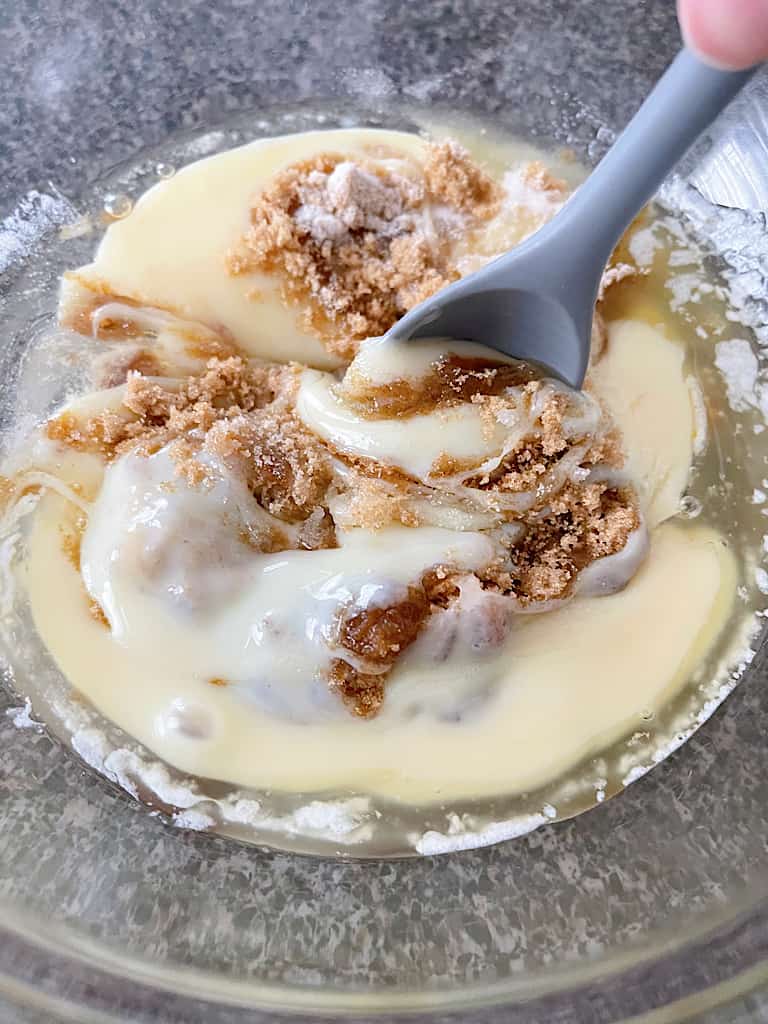 [4] Put the bowl in the microwave oven and set the timer for 2 minutes 30 seconds. (Time is based on 1000 watt microwave. You may need to adjust time and power for your microwave wattage)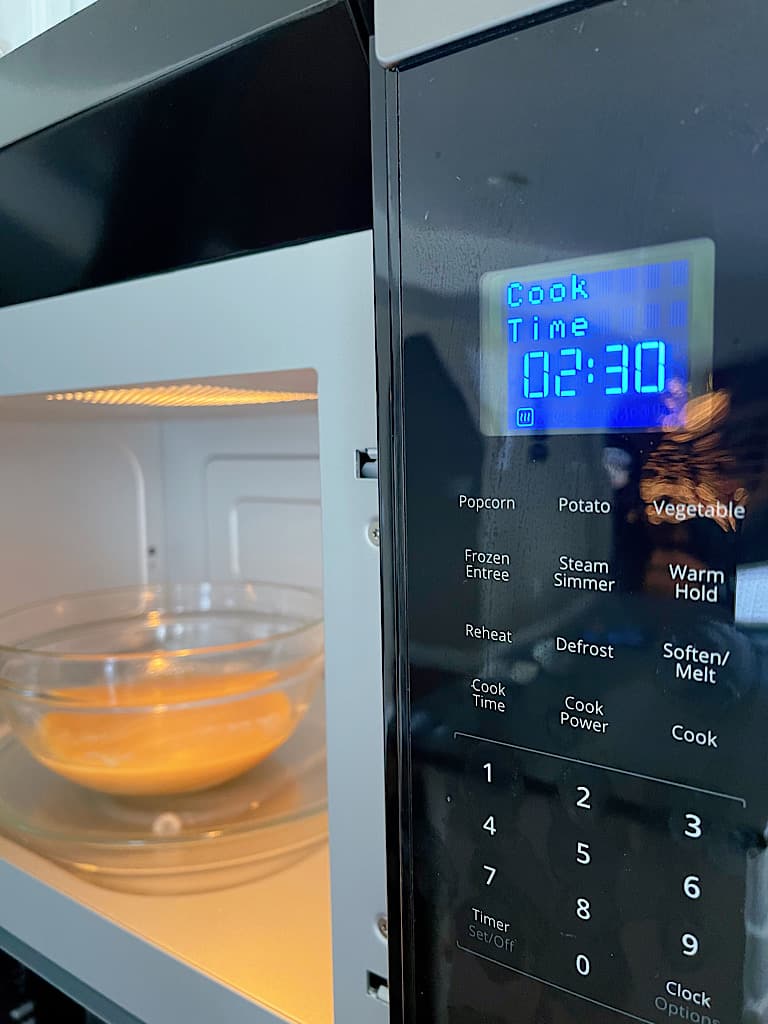 [5] Remove the bowl from the microwave and stir.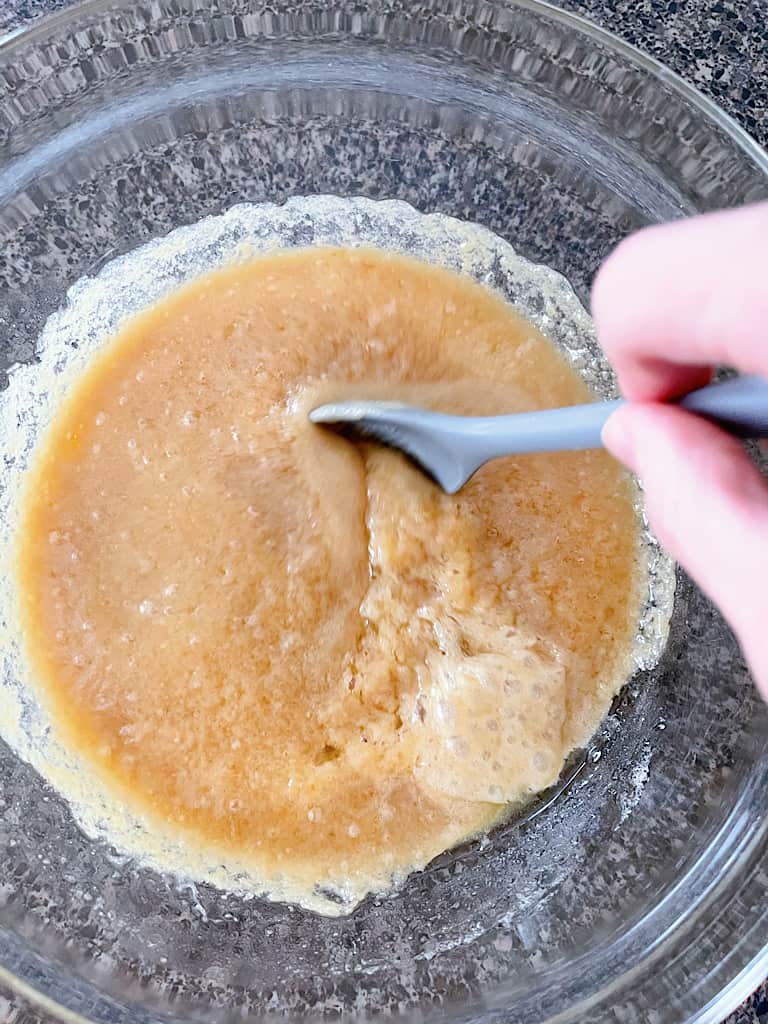 [6] Microwave the bowl again for 2 minutes 30 seconds and remove to stir.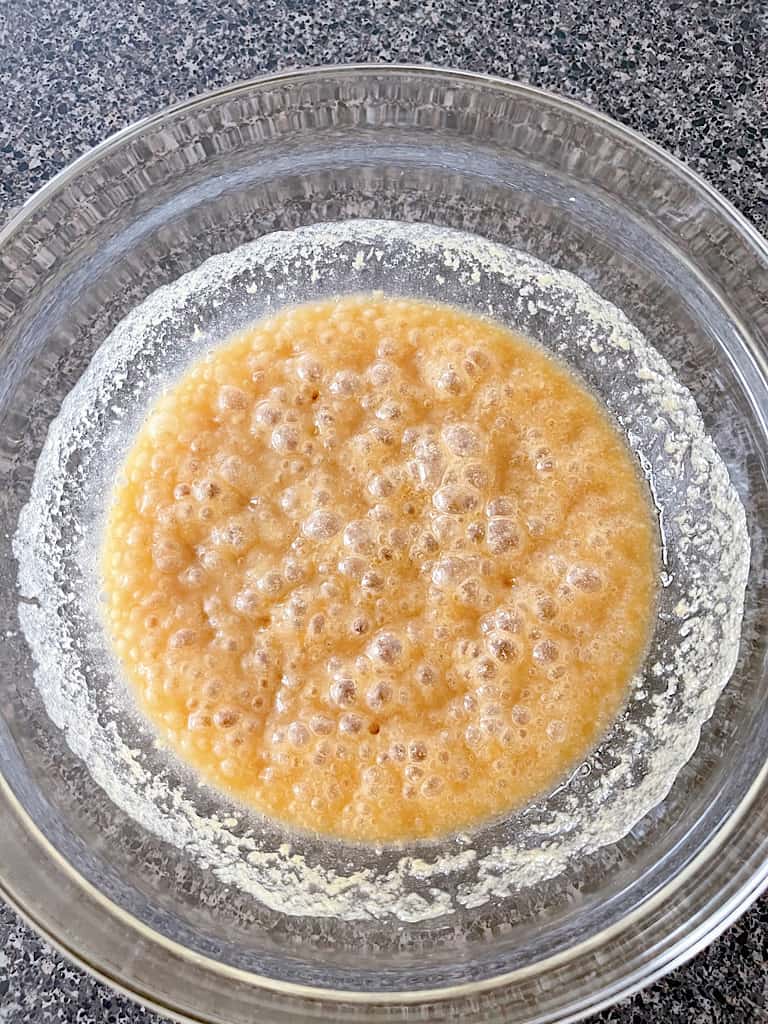 [7] Microwave the caramels for a final 2 minutes. Stir in the vanilla until incorporated.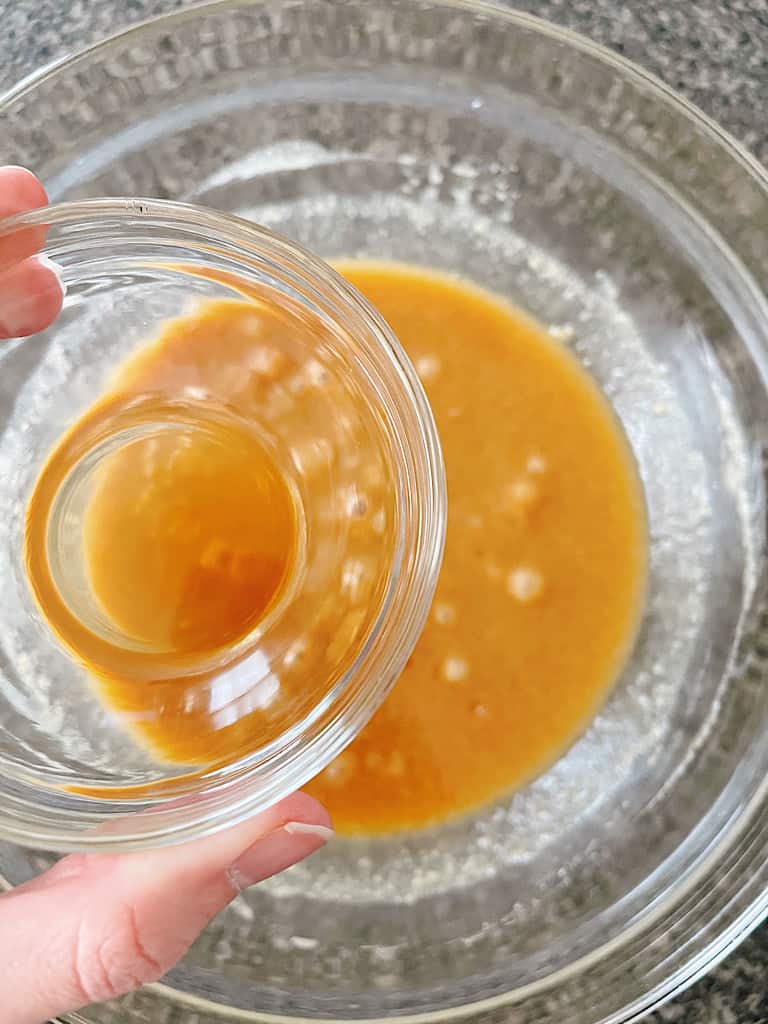 [8] Pour the heated mixture into a generously greased 9×9 glass dish.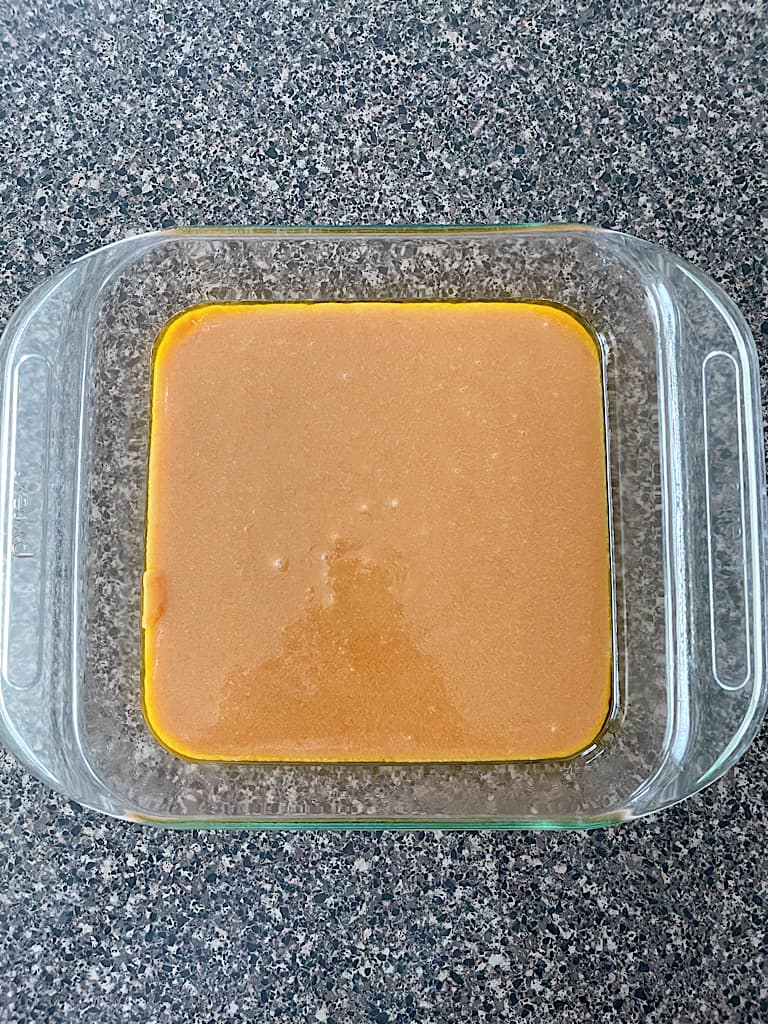 [9] Place in the refrigerator for 20 minutes.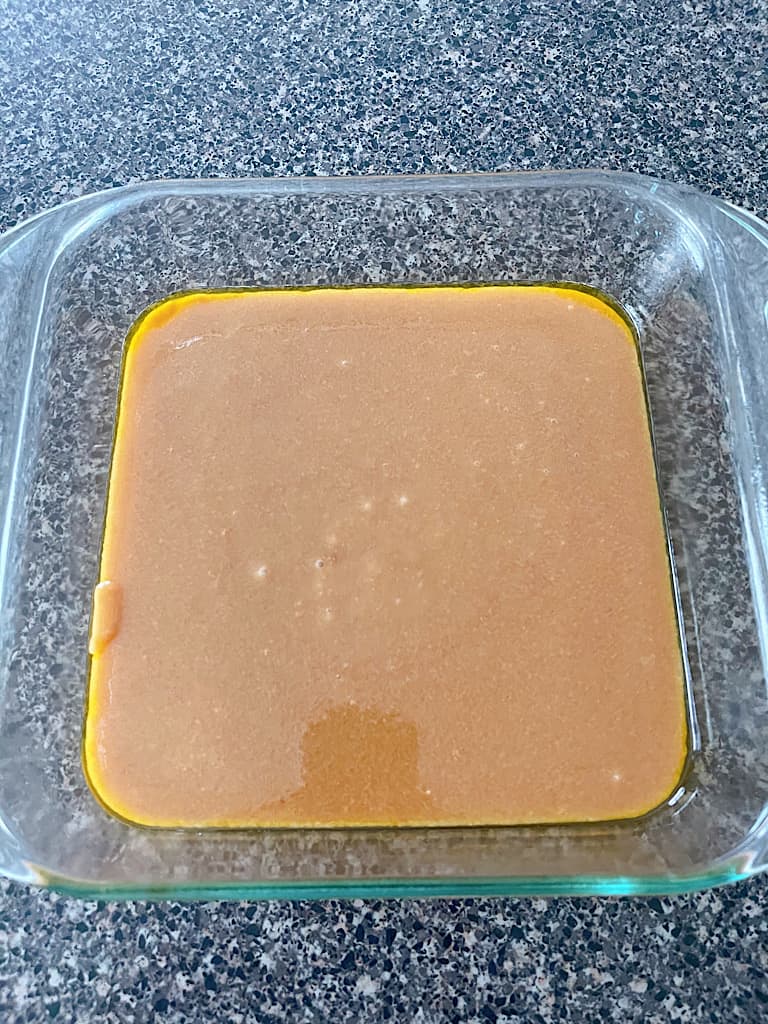 [10] Check to see if the caramels are solid enough to cut into pieces. For me, I let it sit at room temperature for another 10 minutes.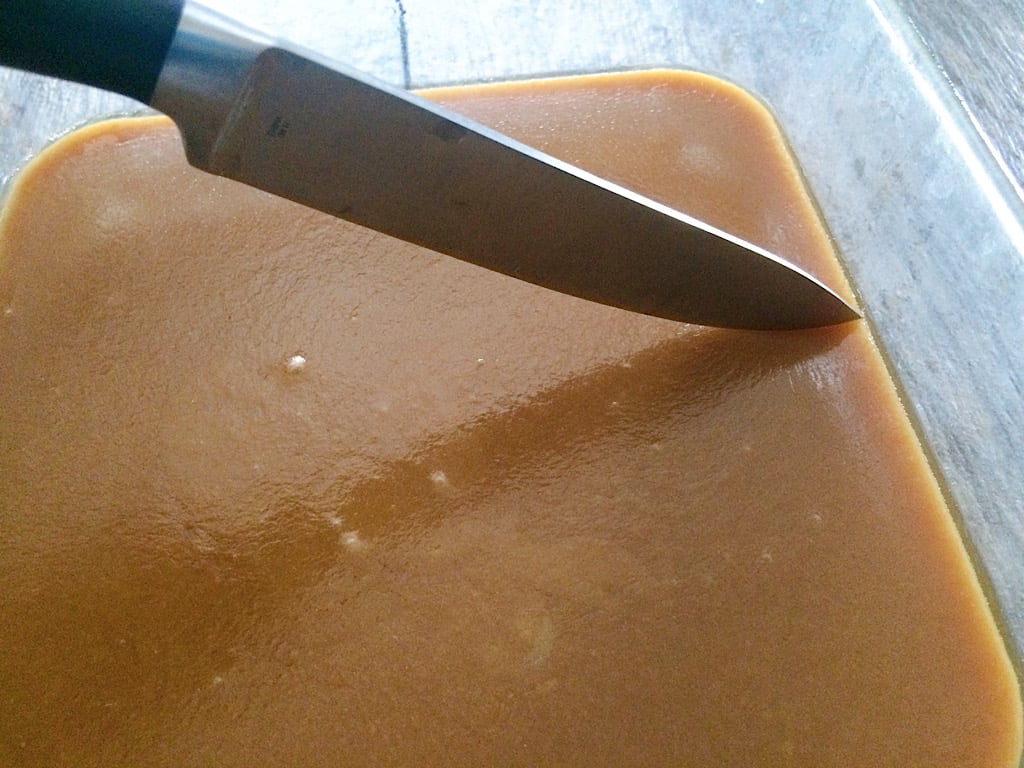 [11] Cut the caramels with a sharp knife into your desired shape and size and wrap in wax paper.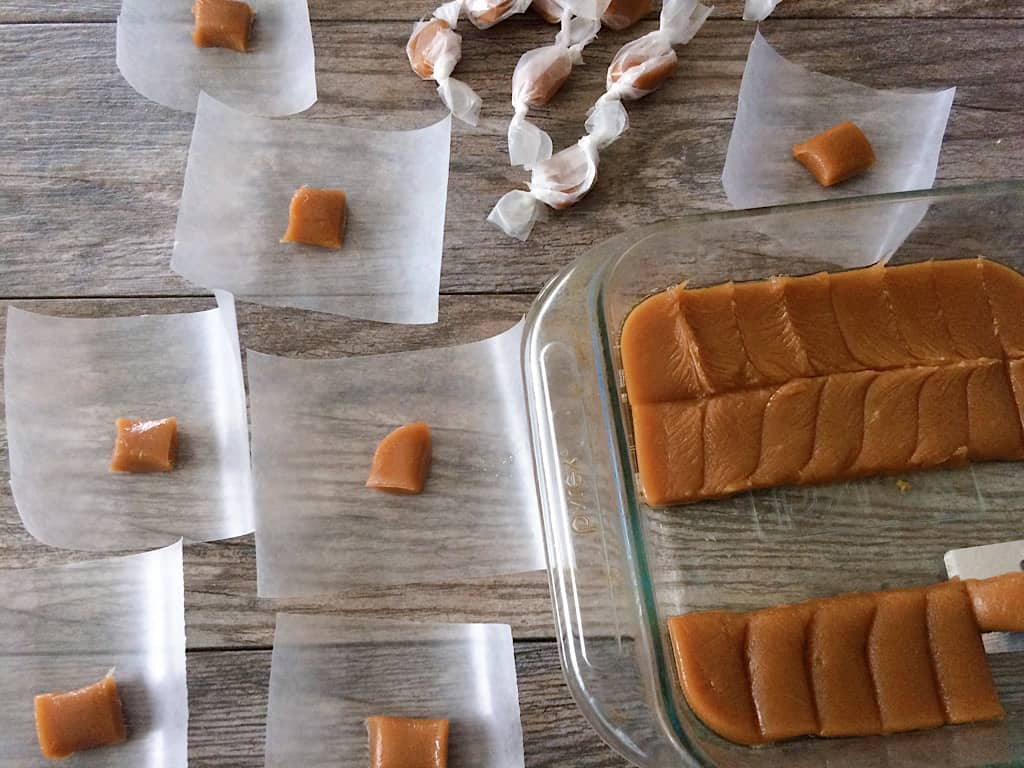 Helpful Kitchen Tools
Tips for Making Homemade Soft Caramel Candies
Make sure to use a large microwave safe bowl. If the caramel mixture overflows, you don't want it to cook on your microwave!
When microwaving the caramels, make sure that you remove and stir at the right times. Otherwise, they may not set up properly.
Be sure to press your microwave caramel into the greased pan very well so that it doesn't stick once set.
To get chewy caramels, be sure not to overcook them. They can easily burn if you aren't careful. Cooking time can be adjusted if necessary.
If you prefer soft caramels, you can undercook them a bit and let the caramel sit at room temperature until completely cooled.
How to Store Microwave Caramels
Store your caramels in a sealed container or bag. If you will be keeping them for more than a day, you can store in the refrigerator to help keep them fresh and chewy, but it's not necessary if you are going to eat them right away.
I like to wrap individual caramels in small pieces of wax paper.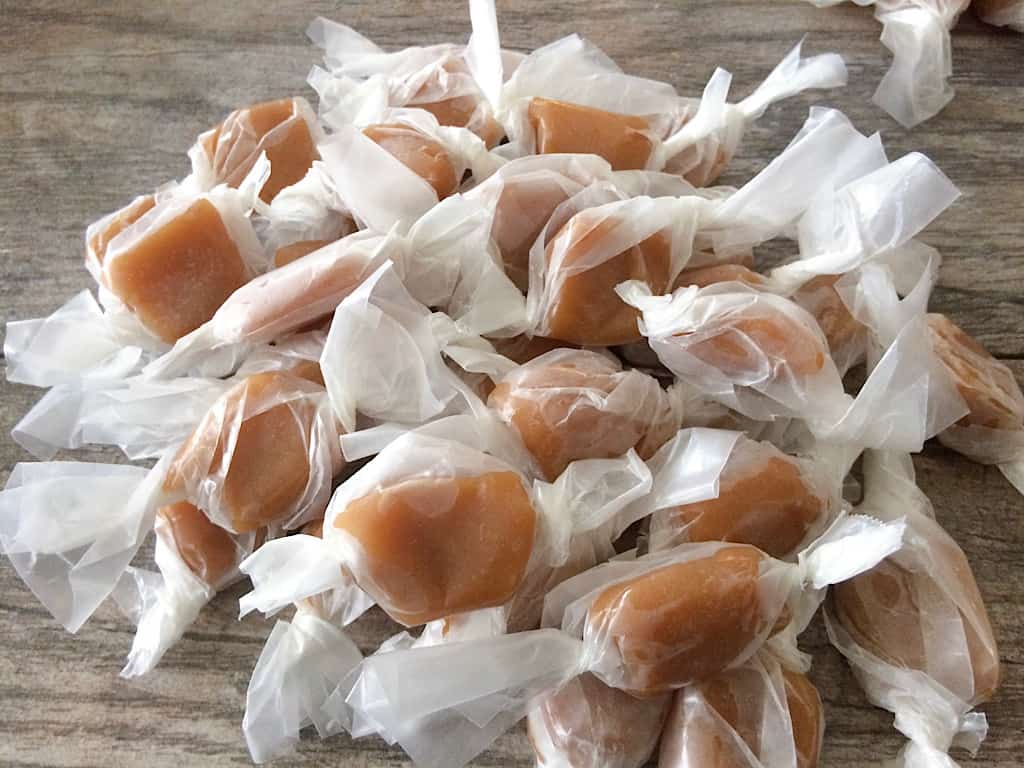 Frequently Asked Questions
How Long Do Homemade Caramels Last?
Homemade caramels should last at least a couple weeks if they are properly stored. If you don't think you will eat them that quickly, store in an airtight container or bag and put in the refrigerator to help keep them fresh longer.
Are Homemade Caramels Safe?
As long as you use the right ingredients and follow safe cooking practices, homemade caramels should be safe to eat. Be sure to look out for any changes in the texture or color of your caramels as this could indicate that they are spoiled and should not be eaten.
Do Homemade Caramels Need To Be Refrigerated?
Homemade caramels don't need to be refrigerated. They will last at room temperature for a couple of weeks if properly stored, or can be kept in the refrigerator to help keep them fresh longer if you won't be eating them right away.
How Long Do Caramels Take to Make?
The time it takes to make caramels depends on the type of caramel that you prefer. Microwave caramels can be made in as little as 20 minutes, but may take up to 30 if the caramel mixture is still very liquid when removed from the microwave.
Do I need a candy thermometer?
While a candy thermometer isn't necessary, it can be helpful to use one at first until you get the hang of making homemade caramels. This way you can figure out exactly when your caramels are done and won't end up with chewy or burnt caramels by mistake. You could also just try cooking them for less time if you'd like to make soft caramels.
Soft Caramel Variations
Top the caramels with coarse sea salt before they set up
Add melted chocolate chips to the top of the warm caramel and spread it around until it melts. Then let it cool completely.
Final Thoughts
If you have a craving for chewy caramels, these homemade microwave soft caramels are the perfect quick and delicious holiday treat. They only take a few minutes to make and will be ready to eat in no time!
So if you need a last-minute gift or are just looking for a new sweet treat to try, this is the perfect recipe for you. Just follow a few simple tips, and you'll be in caramel heaven before you know it!
More Christmas Recipes:
Microwave Caramels Video: