This recipe for brown sugar glazed carrots is an easy and delicious way to add some sweetness to this popular side dish. The recipe only requires a few simple ingredients and can be made in just a few minutes on the stove. These baby carrots are sure to become a new family favorite. And, who knows, maybe brown sugar glazed carrots will even become your new go-to holiday side dish!
This post may contain affiliate links. When you click on these links, I get a small percentage back at no cost to you! For more information see my disclosure policy.
Below you will find tips, tricks and helpful hints for making this recipe including step by step instructions with pictures. If you would like to go directly to the recipe, scroll down to the recipe card or tap "Jump to Recipe" at the top of the page.
Why You'll Love This Recipe for Thanksgiving
Cooking a Thanksgiving meal involves a lot of things happening at the same time. The great thing about these carrots as a side dish for Thanksgiving is just how easy and simple they are to cook.
This helps free up your time to work on more time-intensive things like the turkey or homemade rolls.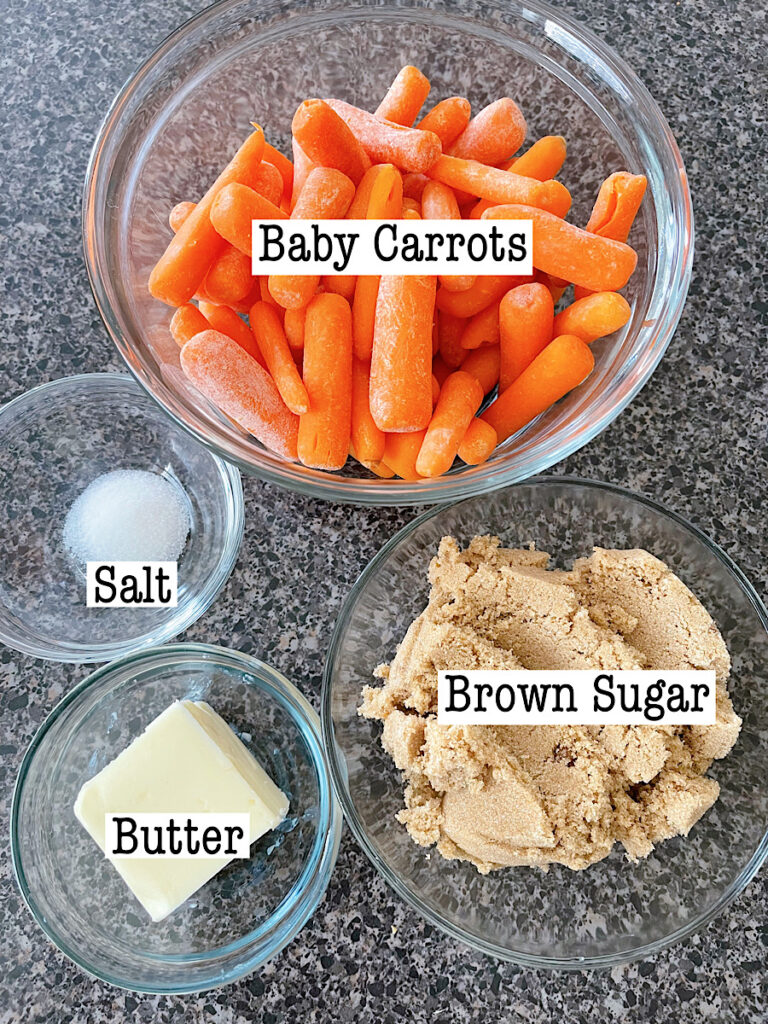 Glazed Carrots Ingredients
Baby Carrots: I like to use baby carrots for the ease of not having to peel or cut the carrots although, you can use standard carrots as well.
Brown Sugar: This is what adds the sweetness to these glazed carrots.
Butter: The butter helps create a smooth and rich sauce for the carrots.
Salt: Just a little bit of salt is all you need to help balance out the sweetness.
How to Make Brown Sugar Glazed Carrots
[1] Start by peeling and cutting the carrots into thirds if using standard carrots. If using baby carrots, you can leave them whole.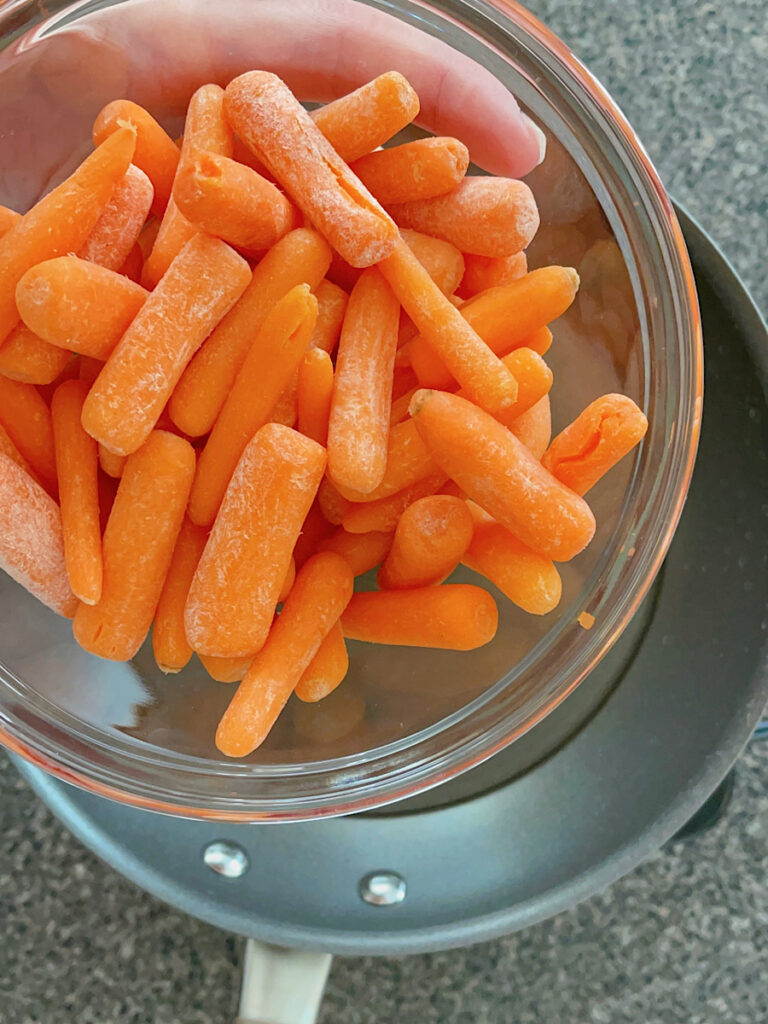 [2] Add the carrots to a large pot of boiling water and cook for 3-4 minutes until they are slightly softened. Drain the carrots.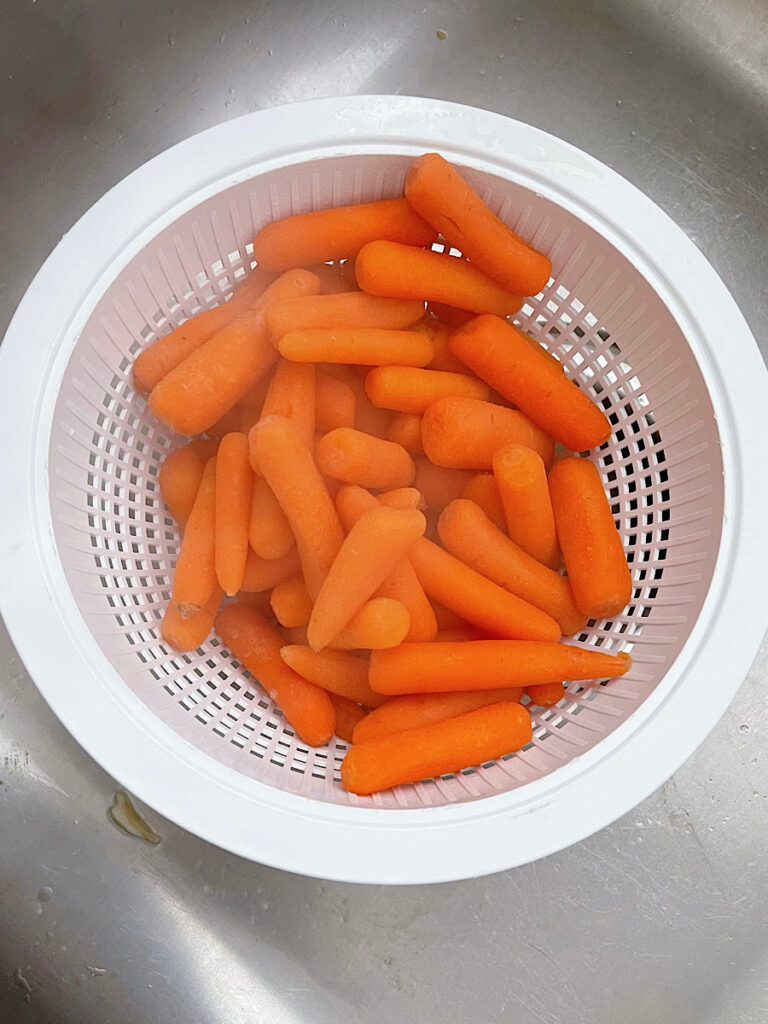 [3] In a large skillet, melt the butter with the brown sugar and salt and bring it to a boil.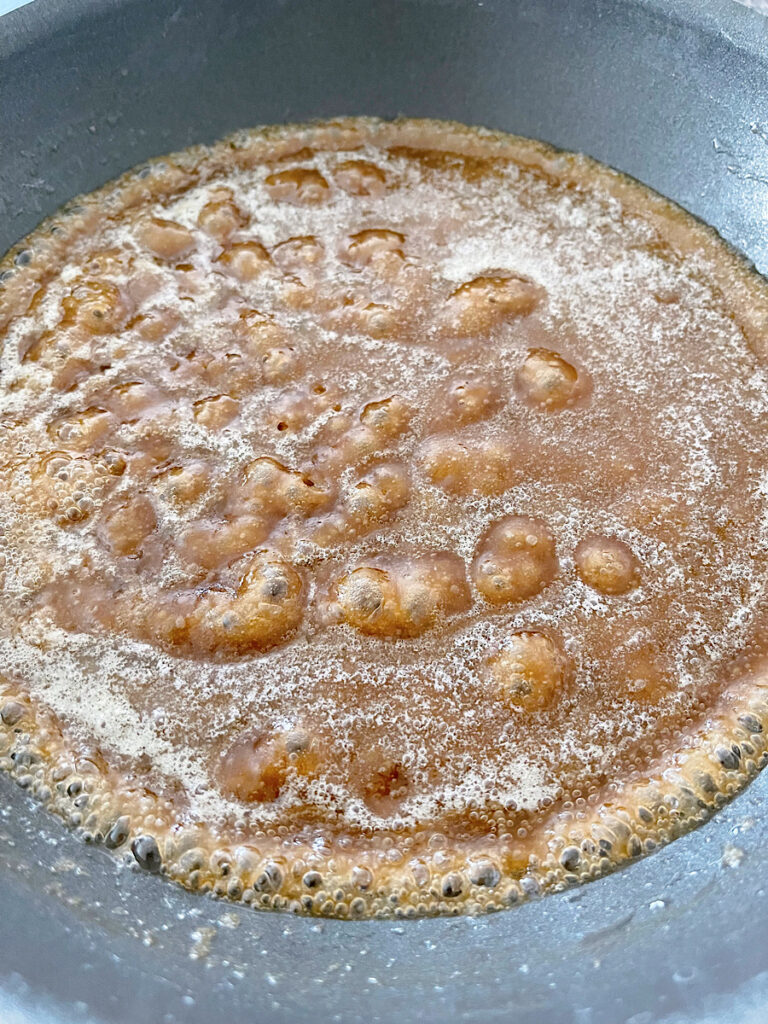 [4] Add the carrots to the brown sugar mixture and cook over medium heat for 5-7 minutes, stirring often.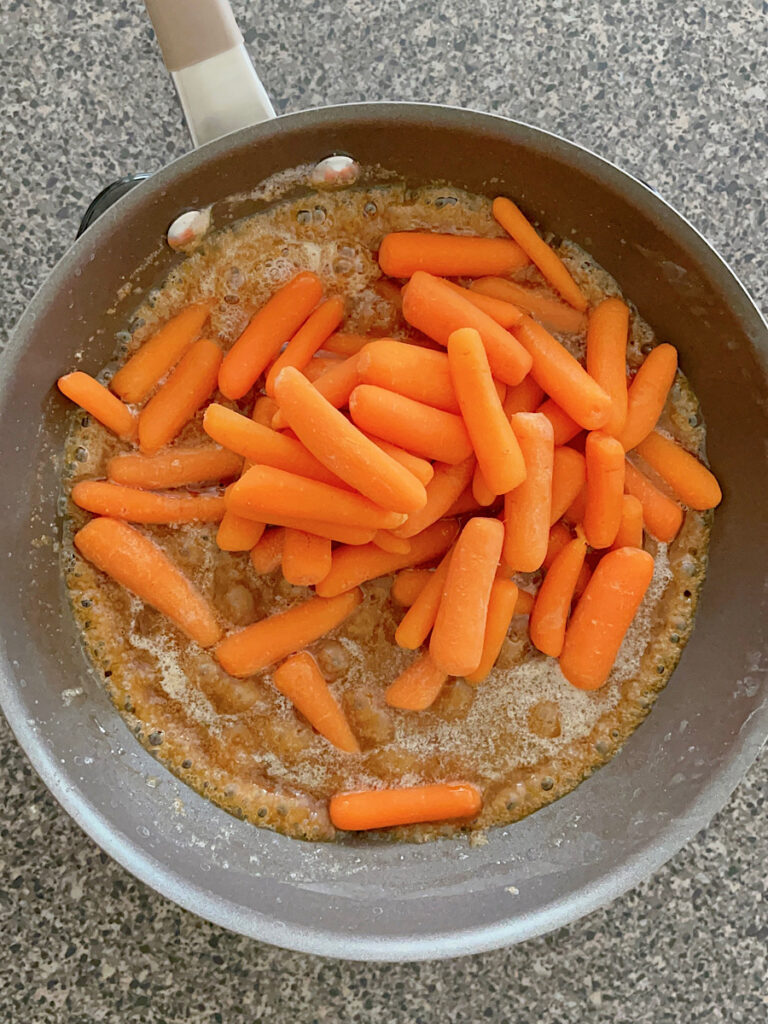 [5] Serve immediately, or transfer to a baking dish and keep warm in an oven set to 200 degrees.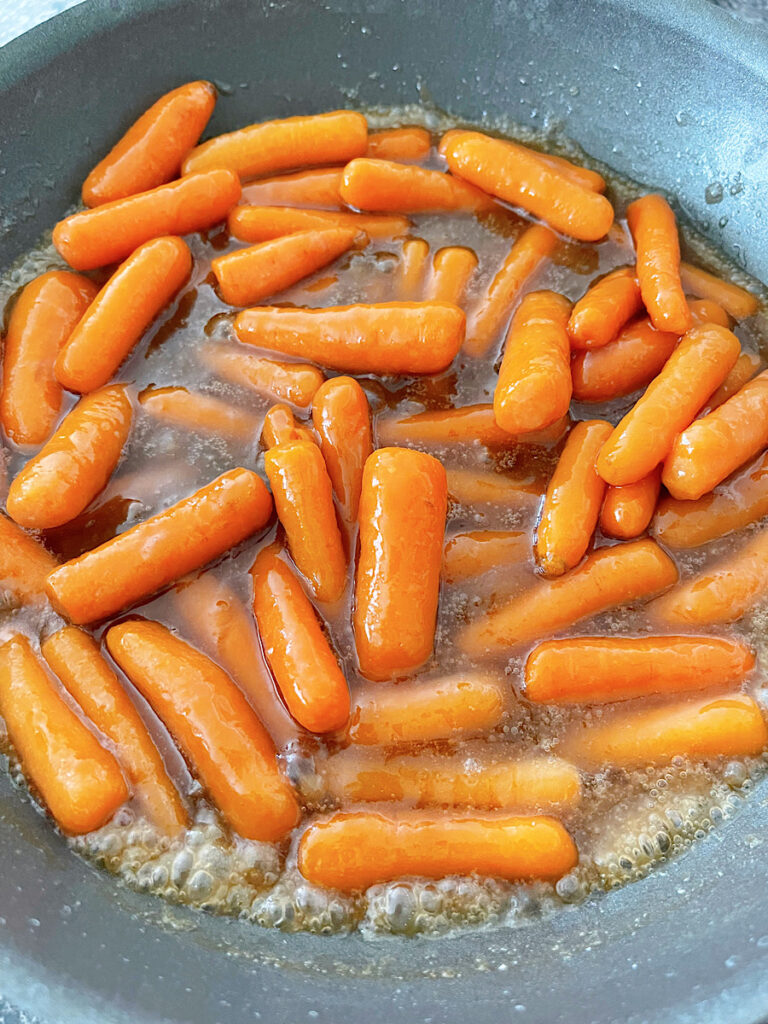 Helpful Kitchen Tools
How to Store Glazed Carrots
These carrots can be made ahead of time and stored in the fridge for up to 3 days. Simply reheat in a skillet over medium heat before serving.
Can I make glazed carrots ahead of time?
Yes, you can make these carrots up to 3 days in advance. Simply store them in the fridge and reheat in a skillet over medium heat before serving.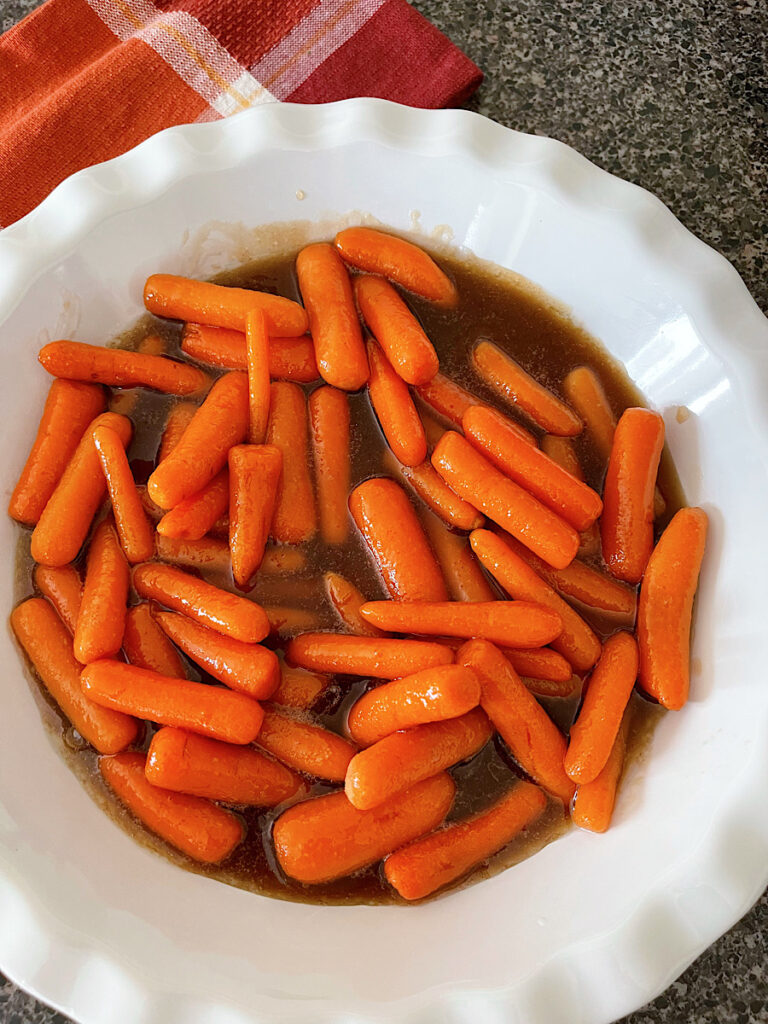 Do I have to use brown sugar?
While brown sugar is traditional in this recipe, you could also use honey or maple syrup. Keep in mind that the flavor will be slightly different depending on which sweetener you use.
What to Serve With Glazed Carrots on Thanksgiving
Whether you're looking for an easy side dish for Thanksgiving or a new way to dress up your weeknight dinners, this recipe for brown
Pin for later: