The Best Sugar Cookie Recipe that will never fail you! Sweet, chewy, soft but still firm enough to hold up to being decorated. Simply delicious!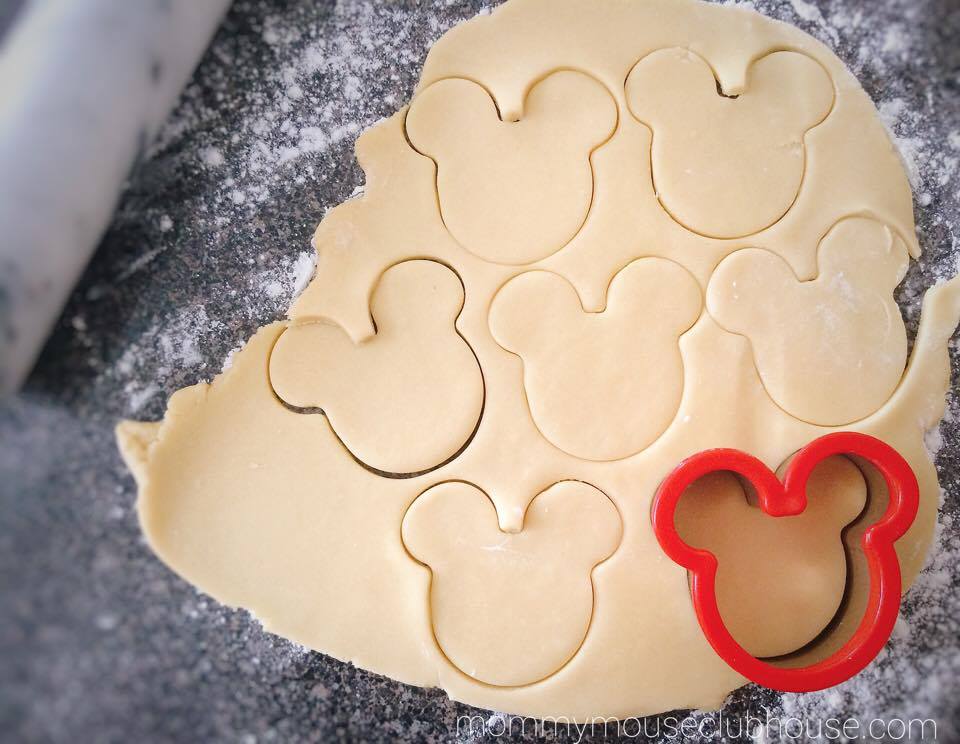 This post may contain affiliate links. When you click on these links, I get a small percentage back at no cost to you! For more information see my disclosure policy.
There are certain things that you just have to make each Christmas, and for my family it's sugar cookies.
Every year we make sugar cookies with Santa Claus faces to leave for the "Big Guy" on Christmas Eve.
But when I saw these super cute Mickey Mouse and Minnie Mouse Christmas cookies, I decided I wanted to give them a try. Who doesn't need a little Mickey this time of year?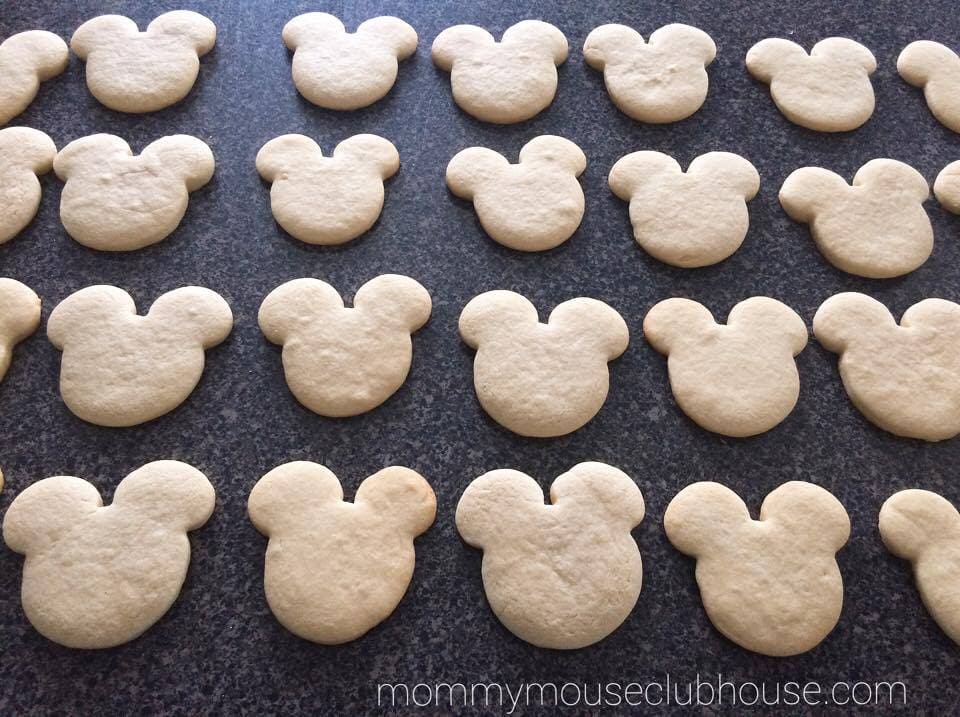 I've been using this sugar cookie recipe for many years and it has never failed me. The only problem that I've run into is that sometimes I eat too much of the dough before I have the chance to bake them.
I call it The Best Sugar Cookie Recipe because I have found it to be just that. Sweet, chewy, soft, but still firm enough to hold up to being decorated.
Ingredients for the Best Sugar Cookie Recipe
1 1/2 Cups Butter, softened

2 Cups Sugar

1 Teaspoon Vanilla Extract

4 Eggs

5 Cups All-Purpose Flour

2 Teaspoons Baking Powder

1 Teaspoon Salt
How to Make the Best Sugar Cookie Recipe
Begin by creaming the butter and sugar together in the bowl of a stand mixer.

Add the eggs and vanilla and continue mixing.

Mix in the dry ingredients.

When the dough is combined, refrigerate it for at least an hour to overnight. Don't skip this step! Having cold dough will ensure that your cookie holds it shape and doesn't flatten when baked.

Roll out your dough with a

rolling pin

on a floured surface until the dough is about 1/4 – 1/2 inch thick.

Use your desired cookie cutter

(Mickey Mouse) to cut out shapes. I picked up my Mickey Mouse cookie cutter at the cute little gift shop outside Splash Mountain at Disney World, but you can find one HERE on Amazon.
Place the cookies on a parchment lined baking sheet and bake the cookies at 400 degrees for 6 – 8 minutes.
Allow them to rest on the baking sheet for 1 minute before transferring to a cooling rack.
How to Decorate Mickey & Minnie Christmas Cookies
After baking the cookies, the fun really begins! That's when you get to make your yummy little cookies into beautiful creations.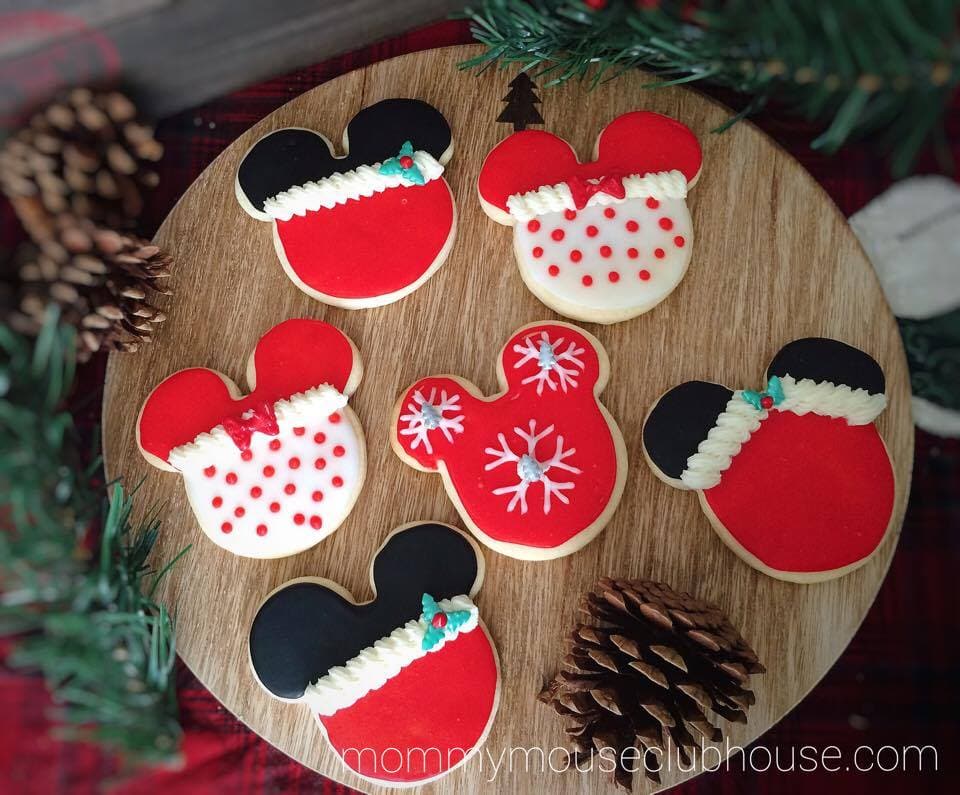 The icing for these cookies couldn't be easier to make with items you probably already have in your pantry!
Decorating Icing Ingredients
3 Cups Powdered Sugar

2 – 4 Tablespoons Light Corn Syrup

1 Teaspoon Vanilla Extract

Gel Food Coloring (in desired colors)
How to Make Sugar Cookie Decorating Icing
Mix together the powdered sugar and 1/4 cup milk.

Add in the vanilla and corn syrup and mix well.

The outline icing should be the consistency of toothpaste.

To make the flood/fill icing, add more milk, one tablespoon at a time until the icing is the consistency of syrup.

Color your icing with gel food coloring in your desired colors.
If you're going to make your cookies for a special occasion, I would suggest making them at least the day before to allow the icing to harden. Just store the cookies covered, in a cool dry place.
More Christmas Cookies: