Sharing is caring!
The easiest soft and chewy drop sugar cookie recipe! These cookies are delicious on their own, but taken to a whole new level when you add icing! No chilling required!
This post may contain affiliate links. When you click on these links, I get a small percentage back at no cost to you! For more information see my disclosure policy.
Sugar cookies are a big deal at my house. They are the absolute, all-time favorite cookie of my boys and we make them A LOT.
They are also a must when we stop at our favorite soda shop, Swig n' Sweets.
Sugar cookies are great because if you use a good recipe (like this one, wink, wink) you can eat them plain, or you can dress them up with frosting!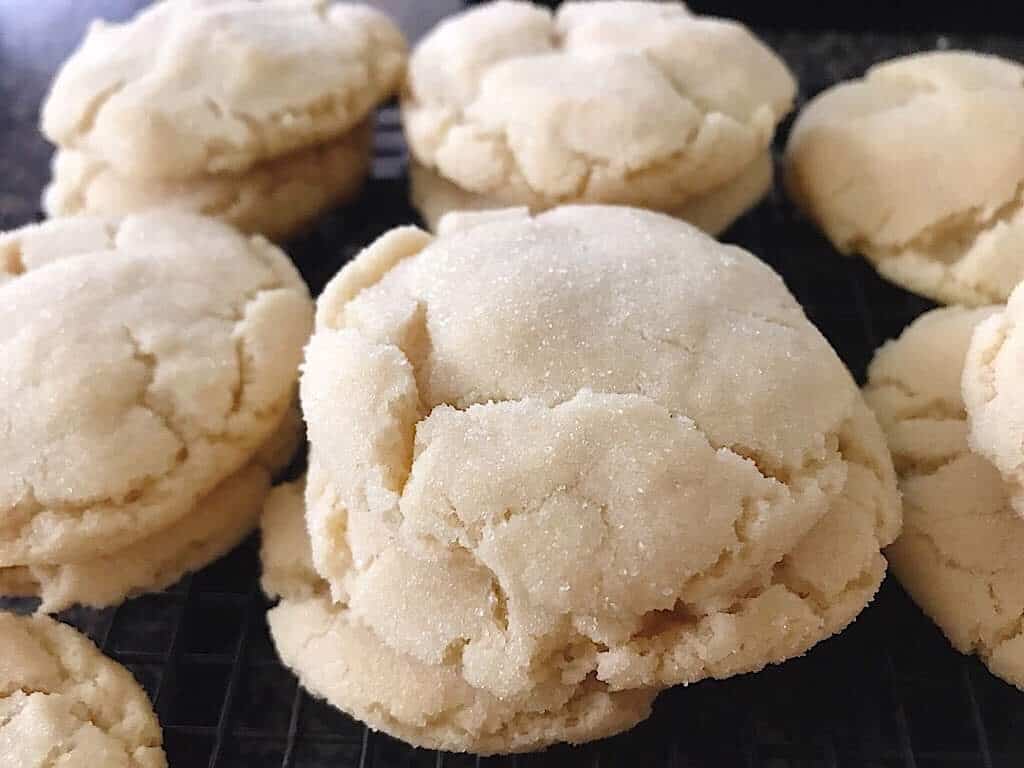 I already have a great rolled sugar cookie recipe on this website, but I love this chewy sugar cookies recipe too because you can make it quickly.
It is a no-chill sugar cookie recipe and they are "drop" style, meaning you don't have to roll them out which is such a time saver.
Soft & Chewy Sugar Cookies Recipe
Chewy Sugar Cookie Ingredients
2 3/4 Cups All-Purpose Flour

1 Teaspoon Baking Soda

1/2 Teaspoon Baking Powder

1/2 Teaspoon Salt

1 Cup Butter, softened

1 1/2 Cups White Sugar

1 Egg

2 Teaspoons Vanilla Extract

1/2 Teaspoon Almond Extract, optional

1/2 Cup Sugar, for coating
Sugar Cookie Frosting Ingredients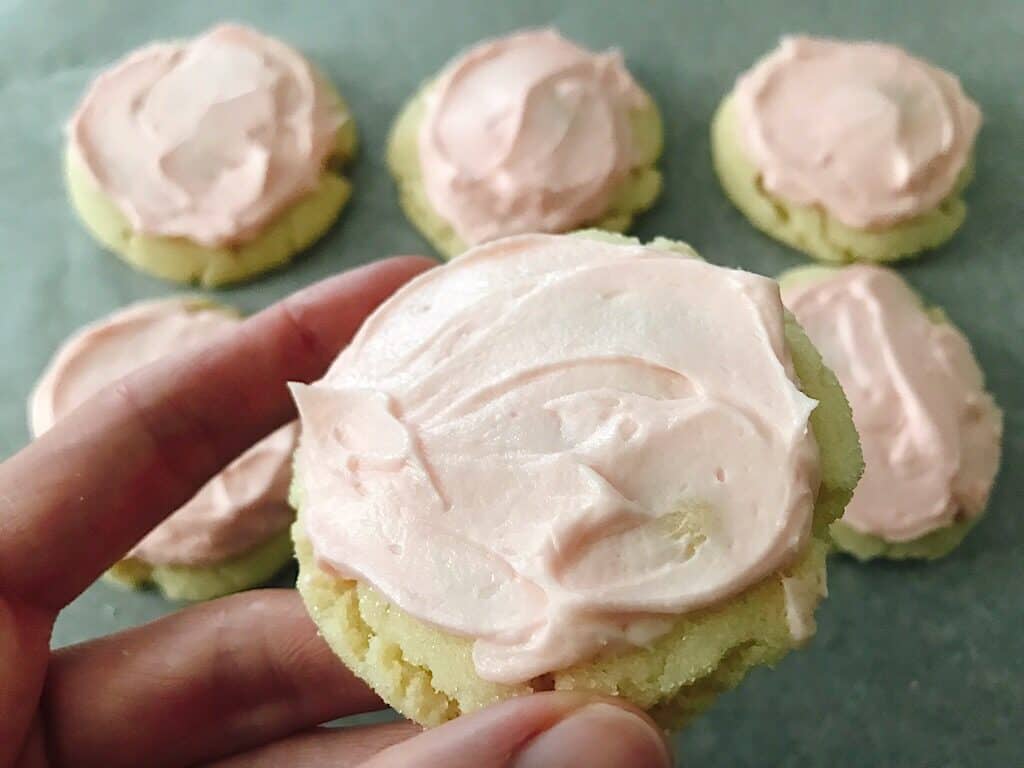 1 Cup Butter, softened

1 Tablespoon Vanilla Extract

3 1/2 Powdered Sugar

2-4 Tablespoons Milk
How To Make Soft & Chewy Sugar Cookies
Add the flour, baking powder, baking soda, and salt to a mixing bowl and set aside.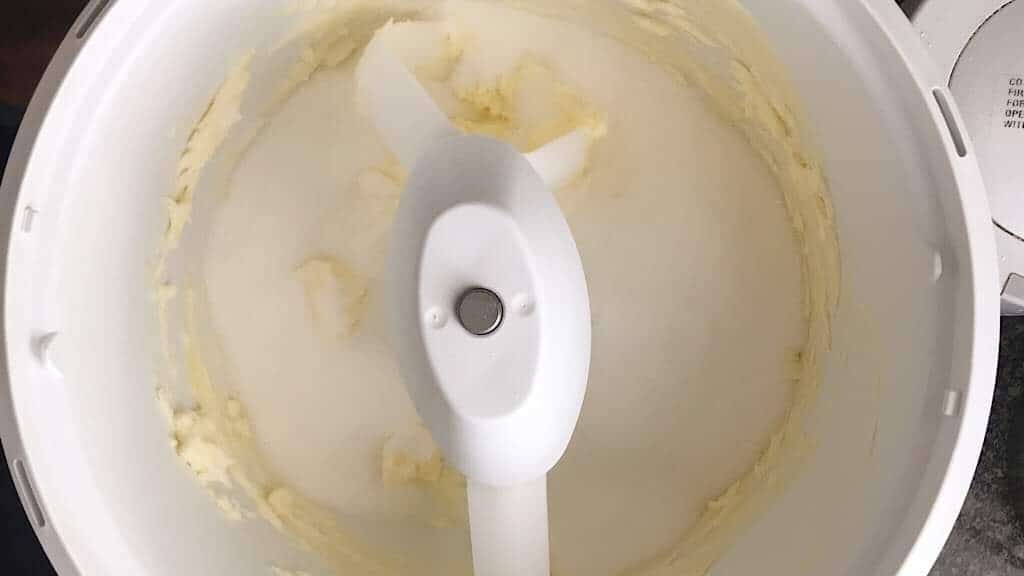 Place the softened butter and sugar in the bowl of a stand mixer. I recommend a Bosch Mixer. I've had mine for years and love it! Check it out here and on Amazon. Beat with the paddle attachment for 2 minutes.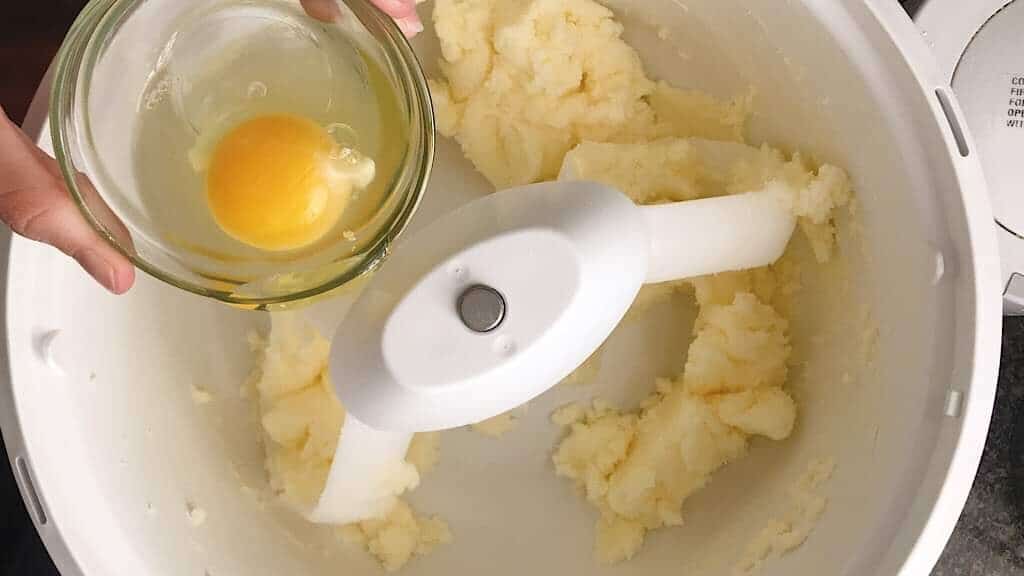 Add the egg, vanilla extract, and almond extract to the butter and sugar and mix.
Gradually add the dry ingredients to the cookie dough. The dough will be a little crumbly.
Using a medium cookie scoop (about 2 tablespoons) scoop out the dough and roll it into a ball with your hands.
Place the cookie dough ball into a bowl of sugar to completely coat.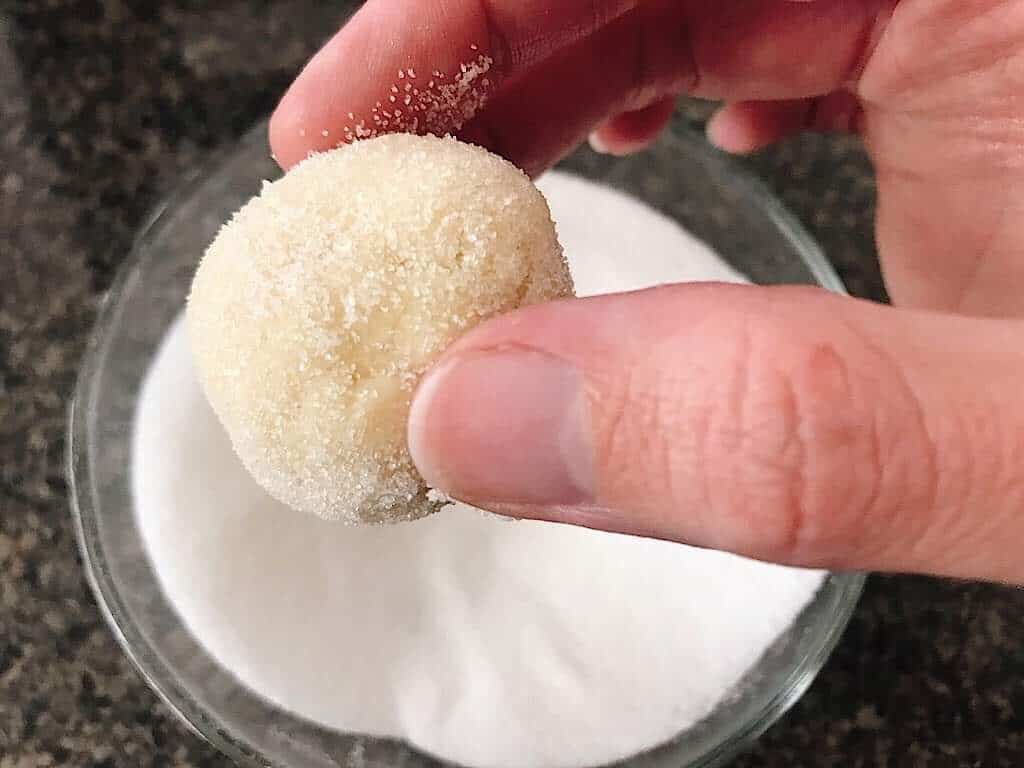 Bake at 375°F for 8-10 minutes.
Remove from the oven and allow to stay on the pan for 1-2 minutes.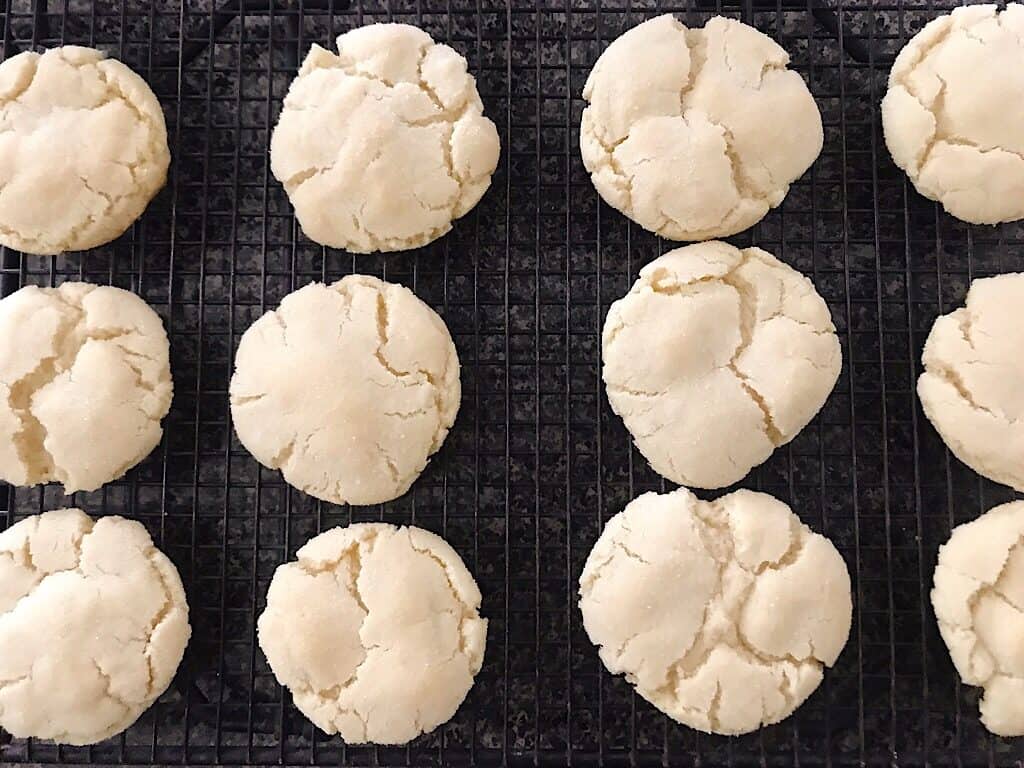 Transfer the cookies to a cooling rack and allow them to completely cool.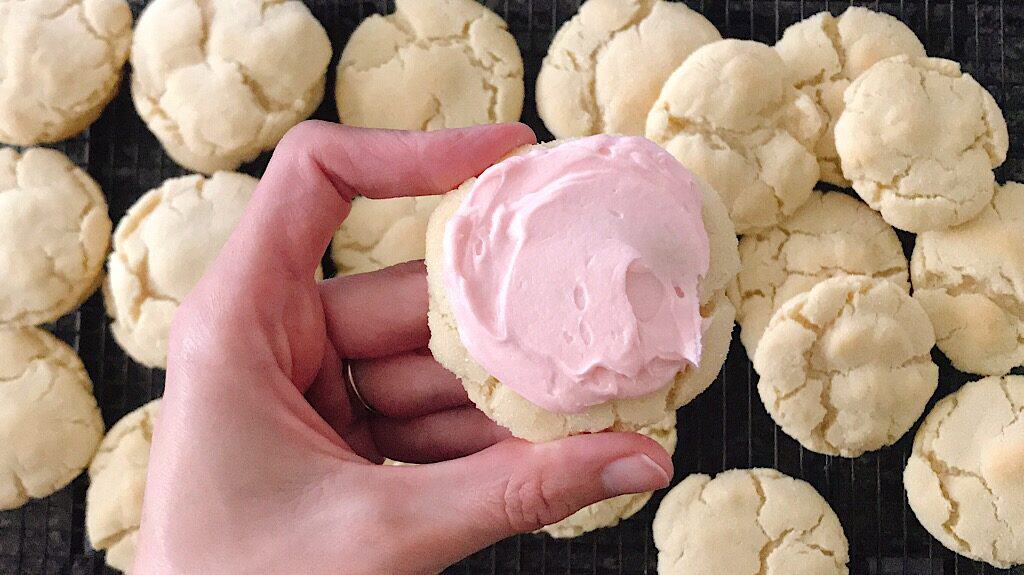 Frost the cookies if desired.
How to Make Icing for Sugar Cookies
Place the butter in the bowl of a stand mixer and whip with a whisk attachment for 2 minutes.
Add the vanilla extract and mix.
Pour in the powdered sugar one cup at a time, mixing in between.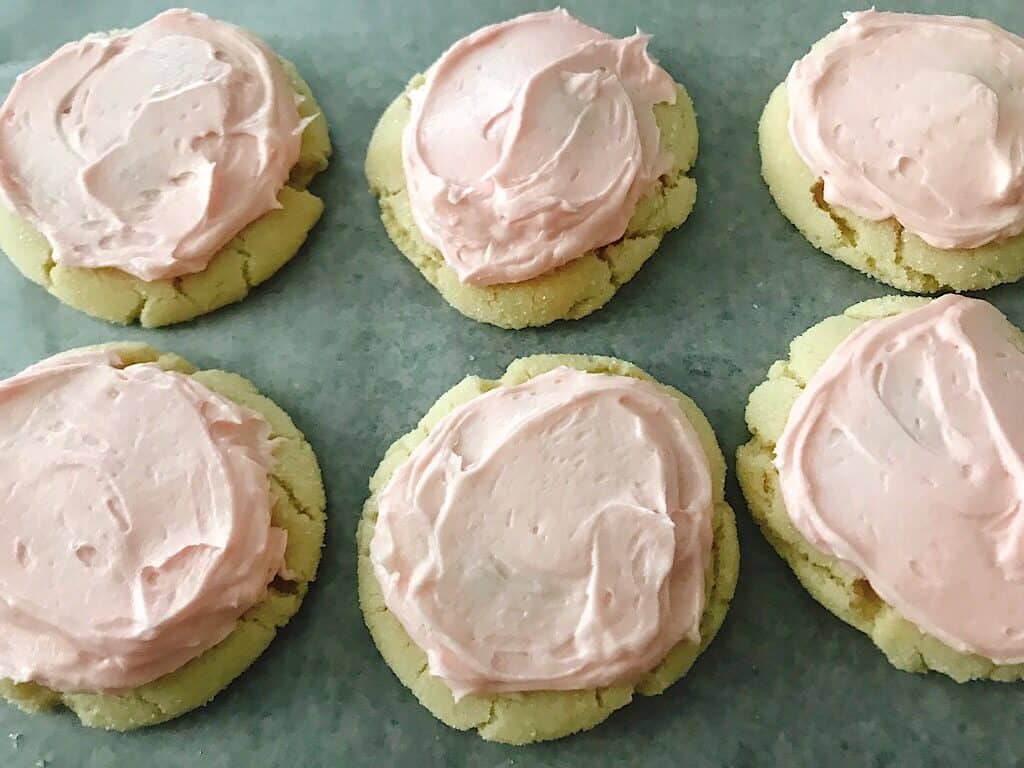 Add the milk, 1 tablespoon at a time, to receive the desired consistency.
Use food coloring to tint the frosting to your desired color.
Helpful Kitchen Tools
Tips for Making Sugar Cookies
Now that you have the best drop sugar cookie recipe, here are some tips to help you achieve the perfect sugar cookie!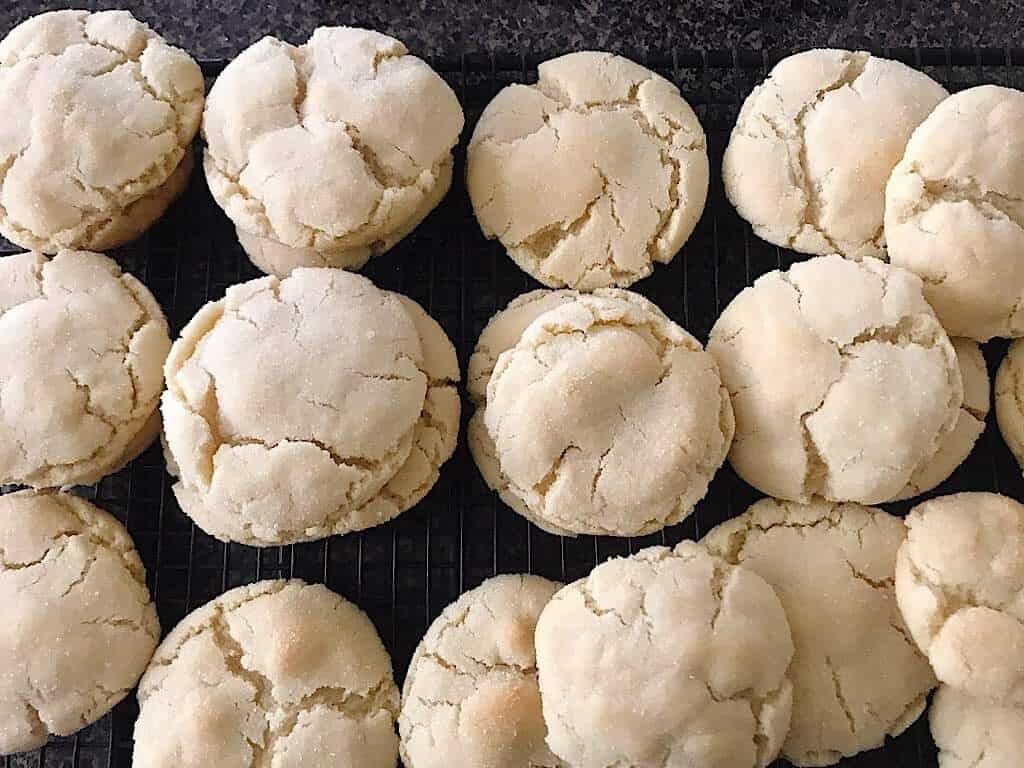 How Long Do Sugar Cookies Stay Fresh?
Sugar cookies will generally stay fresh for 3-5 days if you store them in an airtight container. Make sure to keep them in a cool, dry place away from direct sunlight.
Can You Freeze Sugar Cookies?
The answer is definitely yes! You can freeze sugar cookies two different ways. Before you bake them (freeze the cookie dough) or freeze the baked cookies.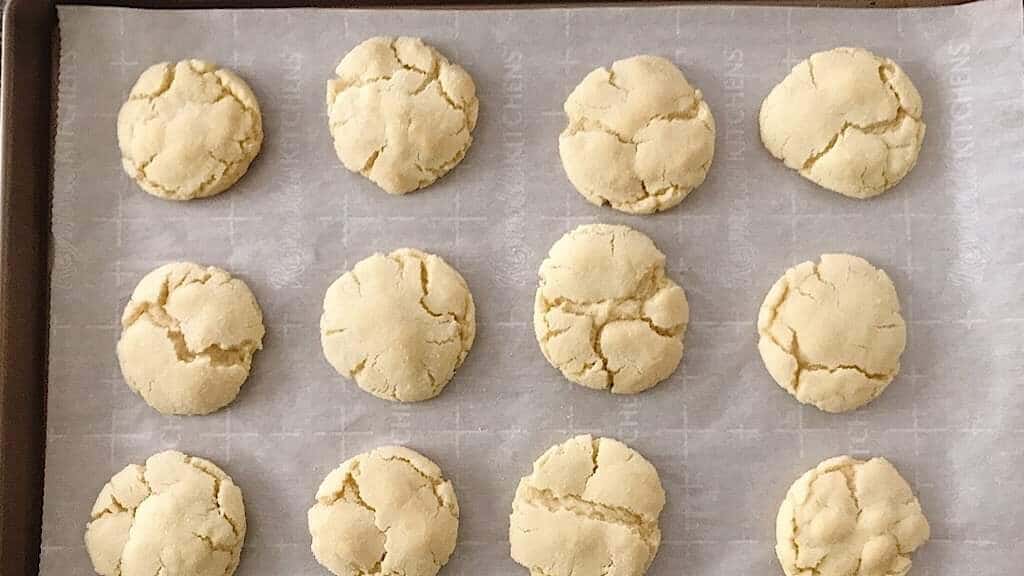 How to Freeze Cookie Dough
Sometimes I like to prepare extra cookie sugar cookie dough, then freeze it to prepare cookies later.
To do this, simply prepare the dough and roll the dough into balls. Place the balls of dough on a cookie sheet and place in the freezer for about 2 hours.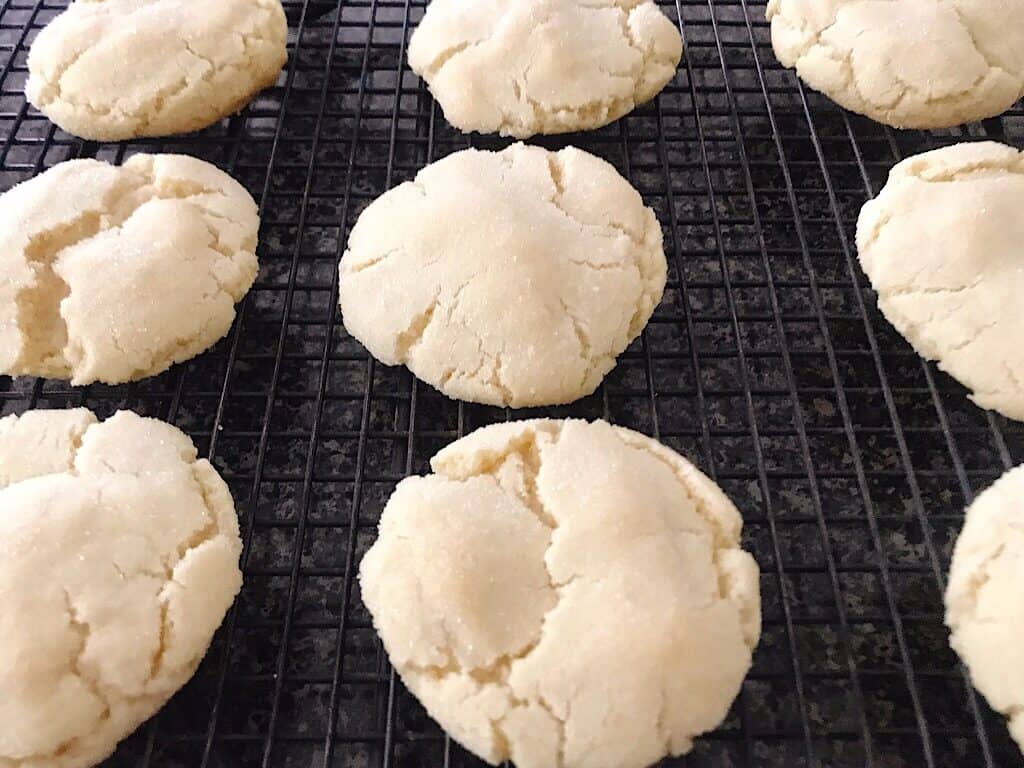 Once frozen, transfer the cookie dough balls to a freezer-safe ziplock bag and store for 2-3 months.
To bake the frozen cookie dough, place the dough on a parchment lined baking sheet about 2 inches apart. Bake at 375° F for about 10 minutes.
How To Freeze Sugar Cookies
If you are going to freeze your sugar cookies after they are baked, follow the directions in the recipe and allow them to cool completely.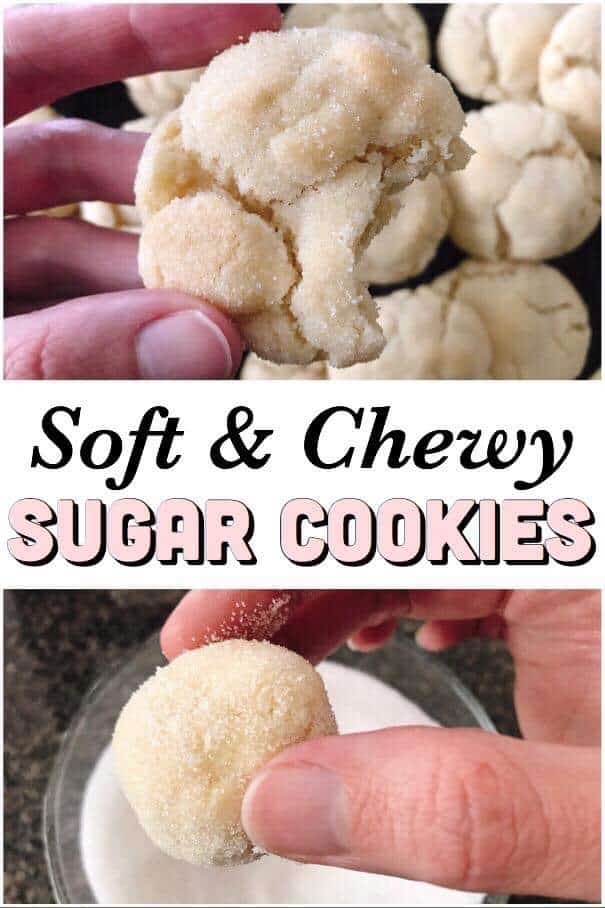 Placed the baked cookies on a baking sheet and put in the freezer. Allow them to freeze for two hours, them store them in a freezer-safe container for 2-3 months.
More Sugar Cookie Recipes to Try:
Sharing is caring!