Eggnog flavored sugar cookies that can be rolled and cut into your favorite shapes for Christmas! Top them with Eggnog icing and sprinkles and they will make a great addition to any holiday gathering or cookie exchange.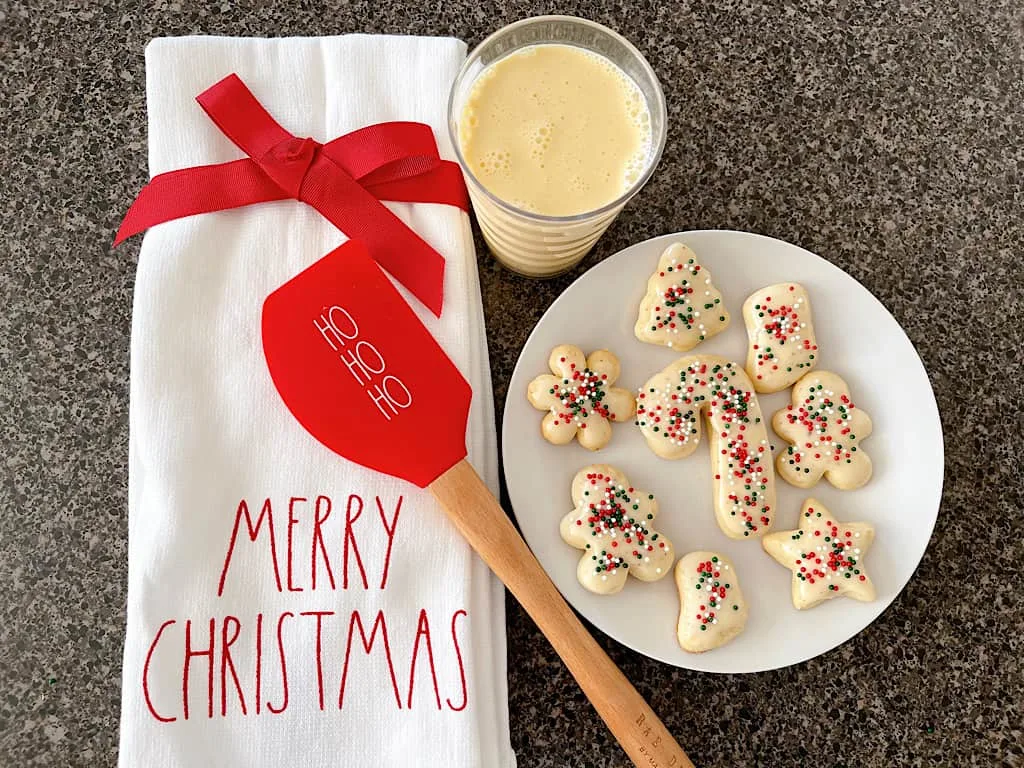 This post may contain affiliate links. When you click on these links, I get a small percentage back at no cost to you! For more information see my disclosure policy.
Ingredients
1/2 Cup Butter, softened

1 Cup Sugar

2 Eggs

2 1/2 Tablespoons Eggnog

1 Teaspoon Vanilla Extract

3 Cups All-Purpose Flour

1/2 Teaspoon Salt

1/4 Teaspoon Baking Soda

1/2 Teaspoon Nutmeg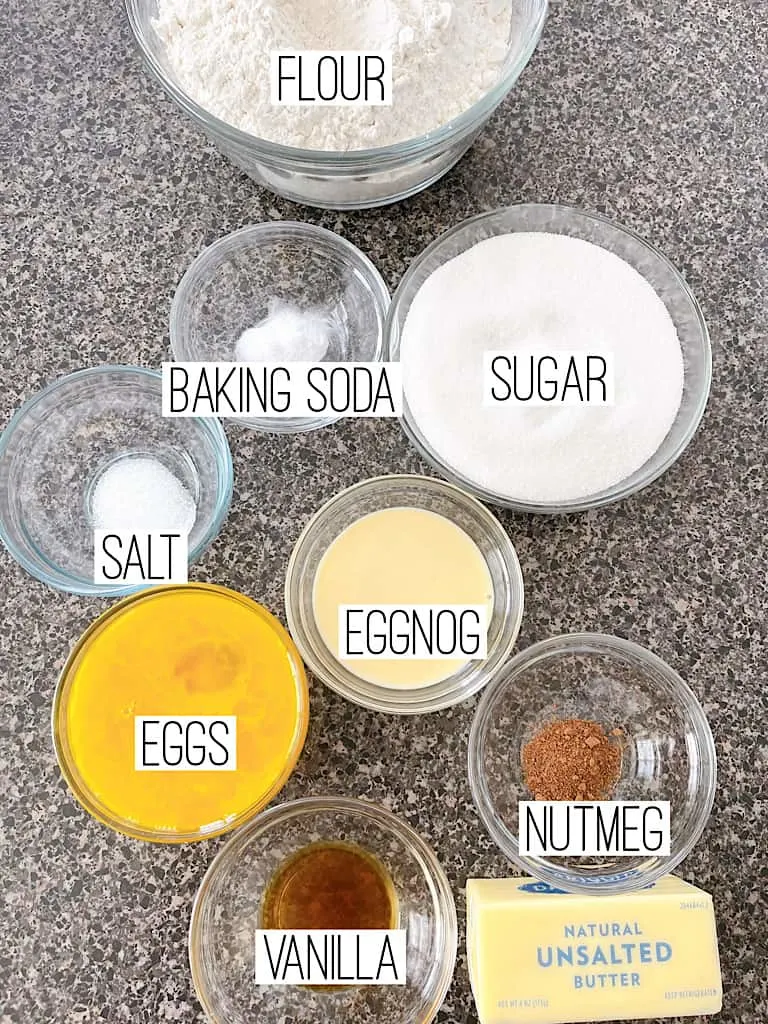 Icing Ingredients
2 Cups Powdered Sugar

1/4 Teaspoon Nutmeg

4-6 Tablespoons Eggnog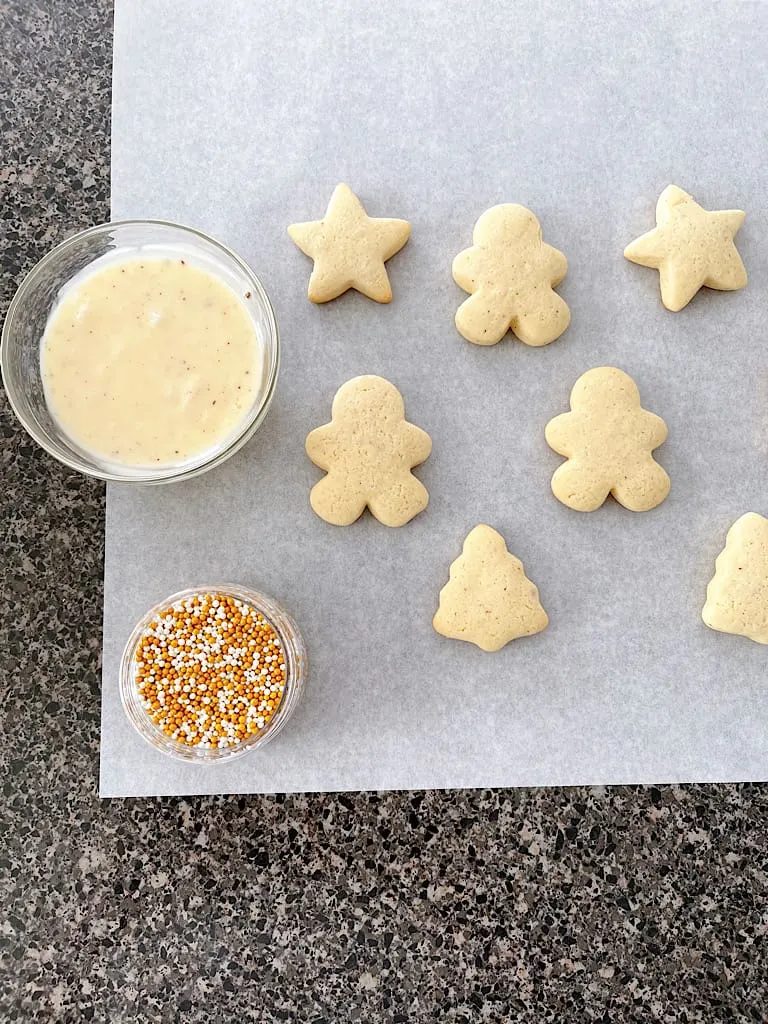 How to Make Frosted Eggnog Sugar Cookies
Mix in the eggs, vanilla, and eggnog.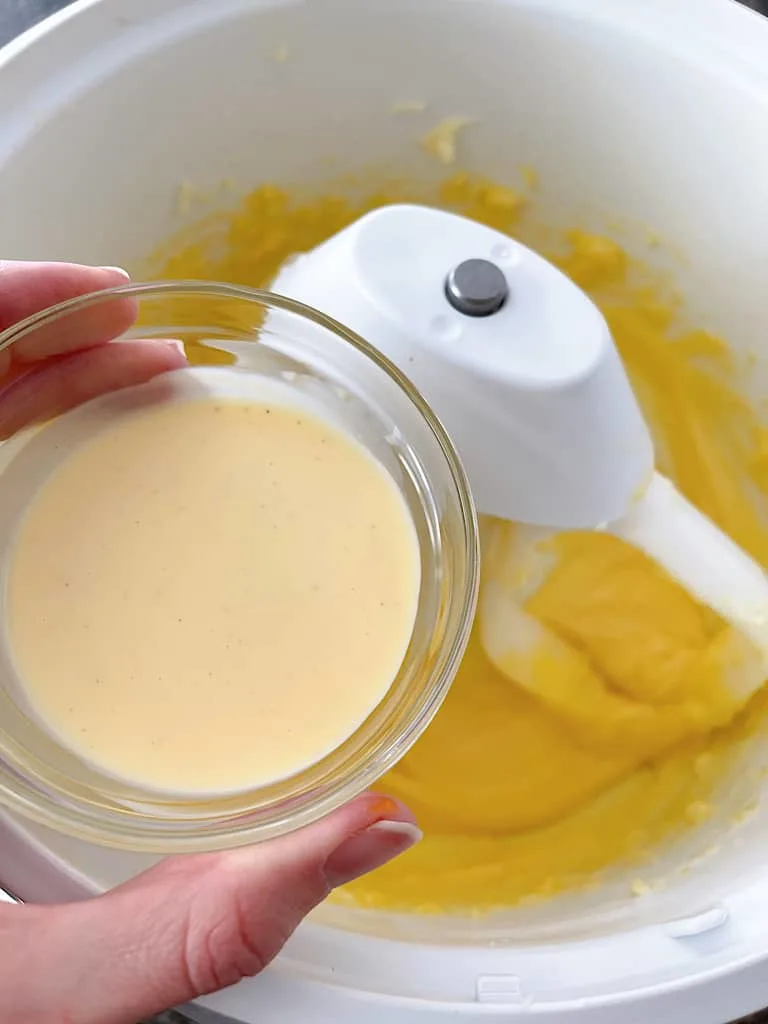 Add the salt, baking soda, and nutmeg to the mixture, mixing in between each ingredient.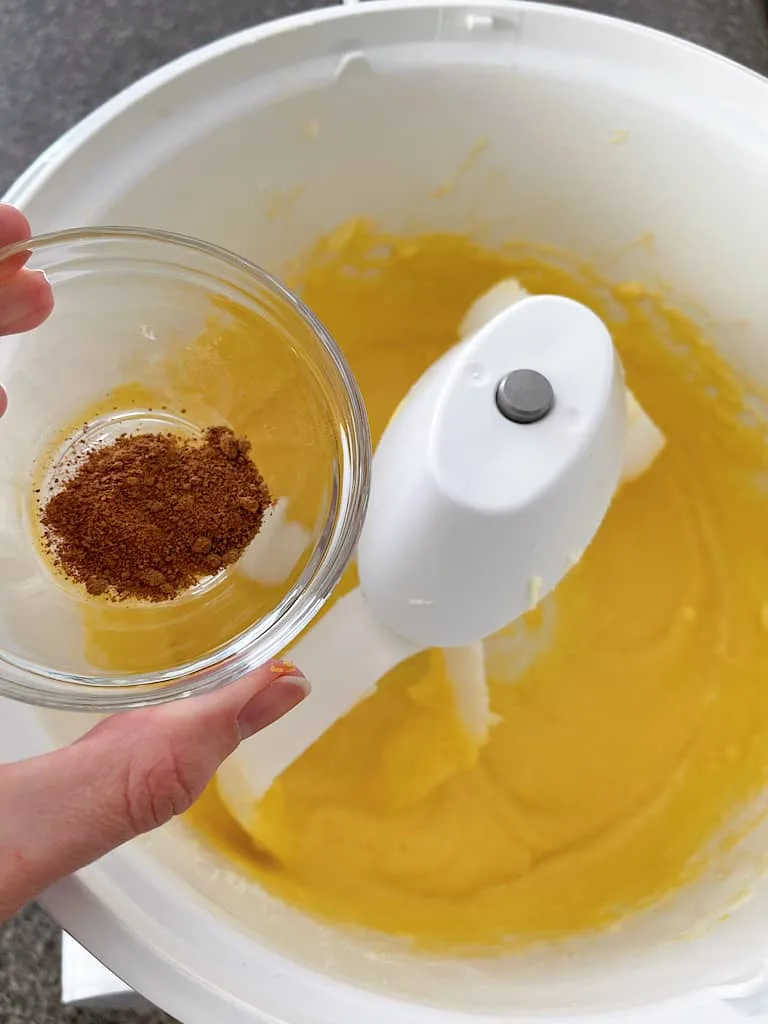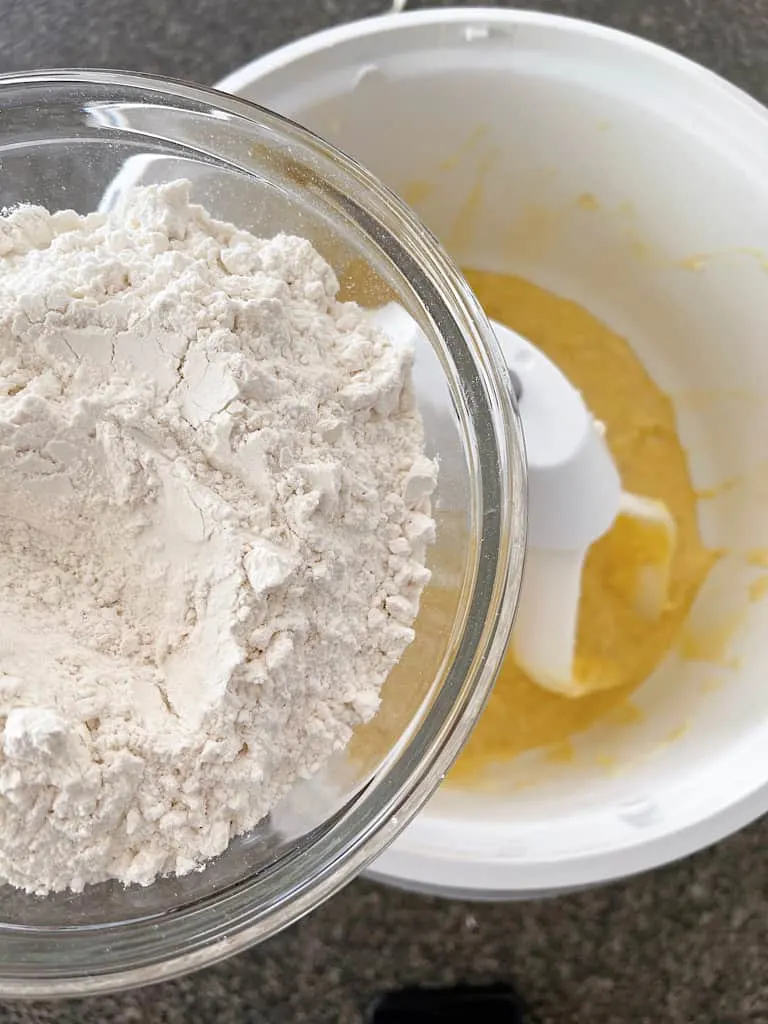 Refrigerate the dough for at least 1 hour.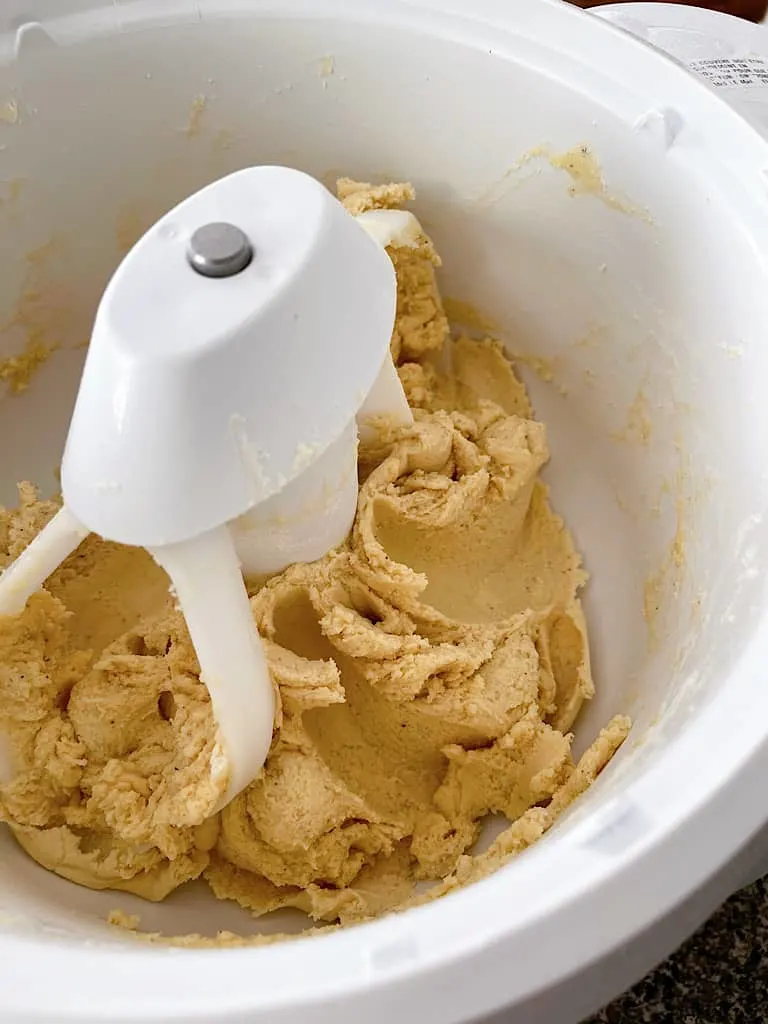 On a floured work surface, use a rolling pin to roll out the eggnog cookie dough until it is about 1/4-1/2 inch thick.
Use your favorite cookie cutters to form shapes.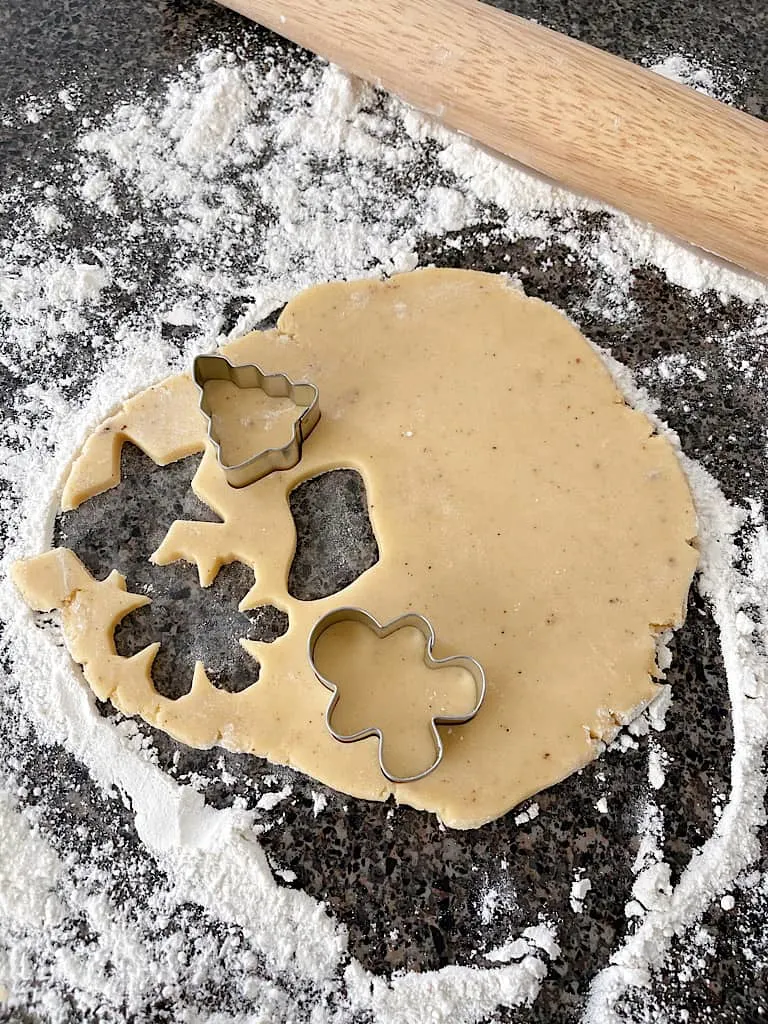 Transfer the unbaked cookies to a parchment lined baking sheet and place about 2 inches apart.
Bake at 375 degrees for 8-10 minutes until the edges begin to brown.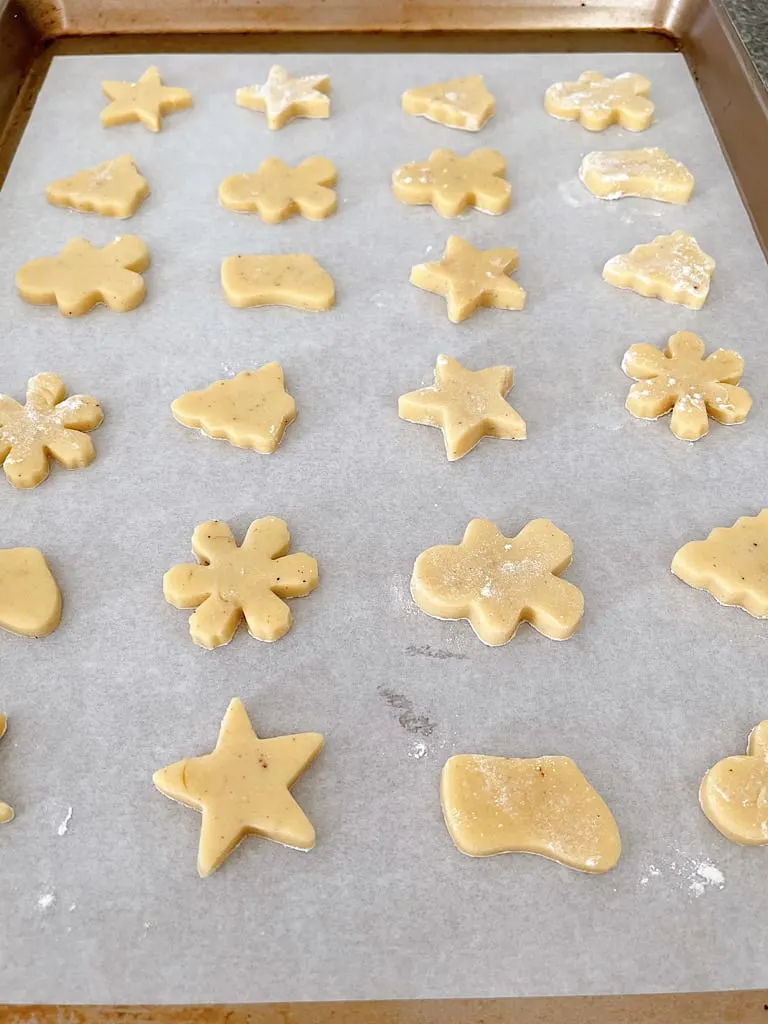 Allow the cookies to rest on the baking sheet for one minute, after removing them from the oven. Then transfer to a cooling rack.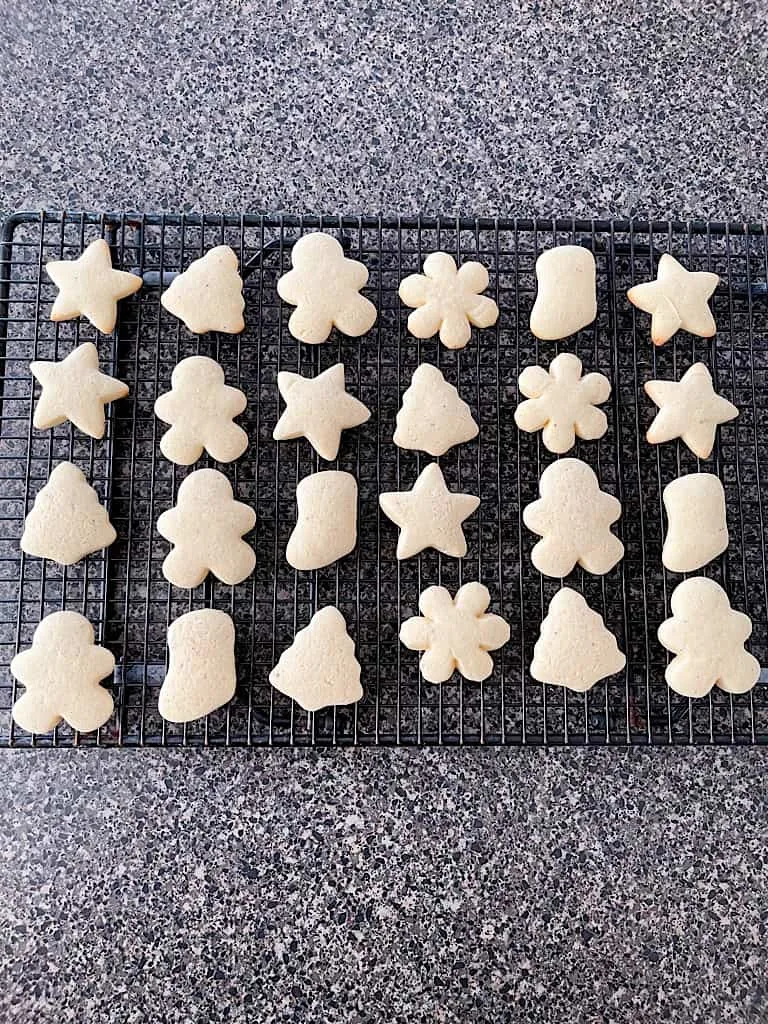 How to Make Eggnog Sugar Cookie Icing
Whisk together the powdered sugar and nutmeg.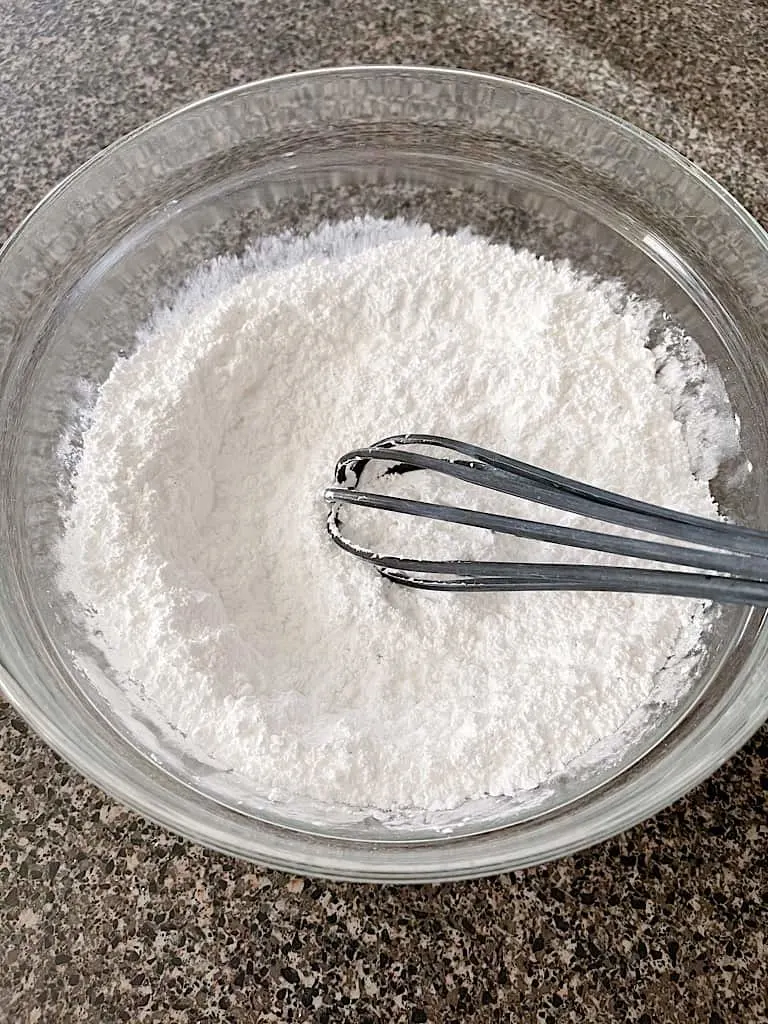 Use a silicone spatula to mix in the eggnog, starting with 3 tablespoons and adding more as needed, until combined.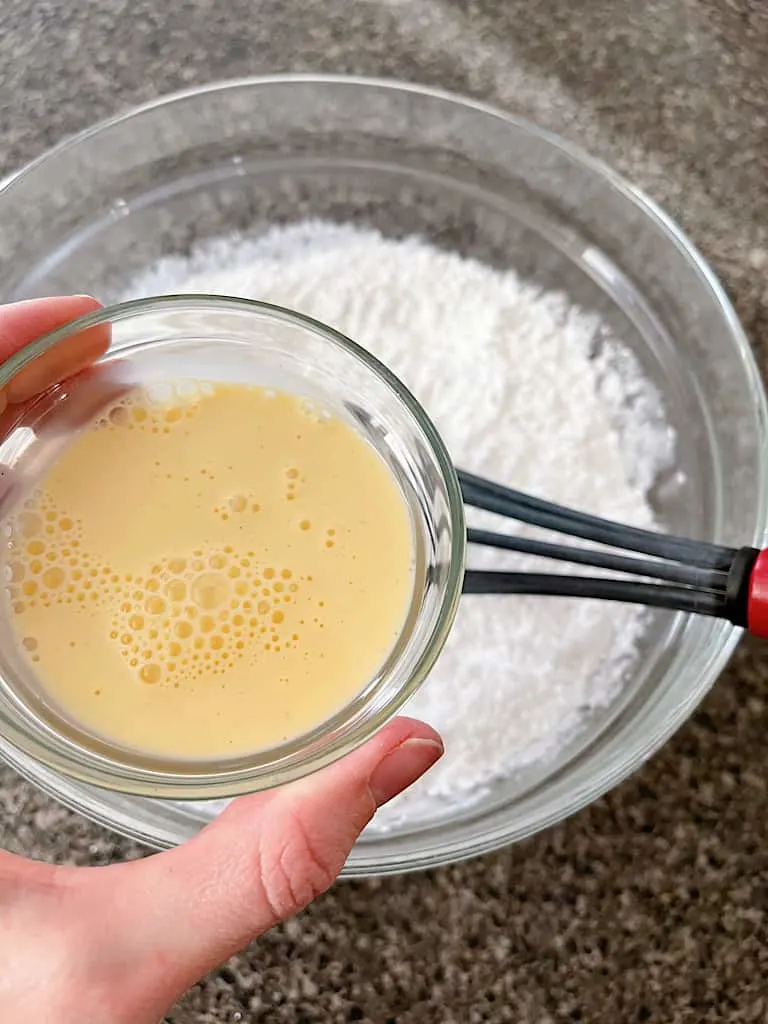 The icing should have the consistency of thick corn syrup.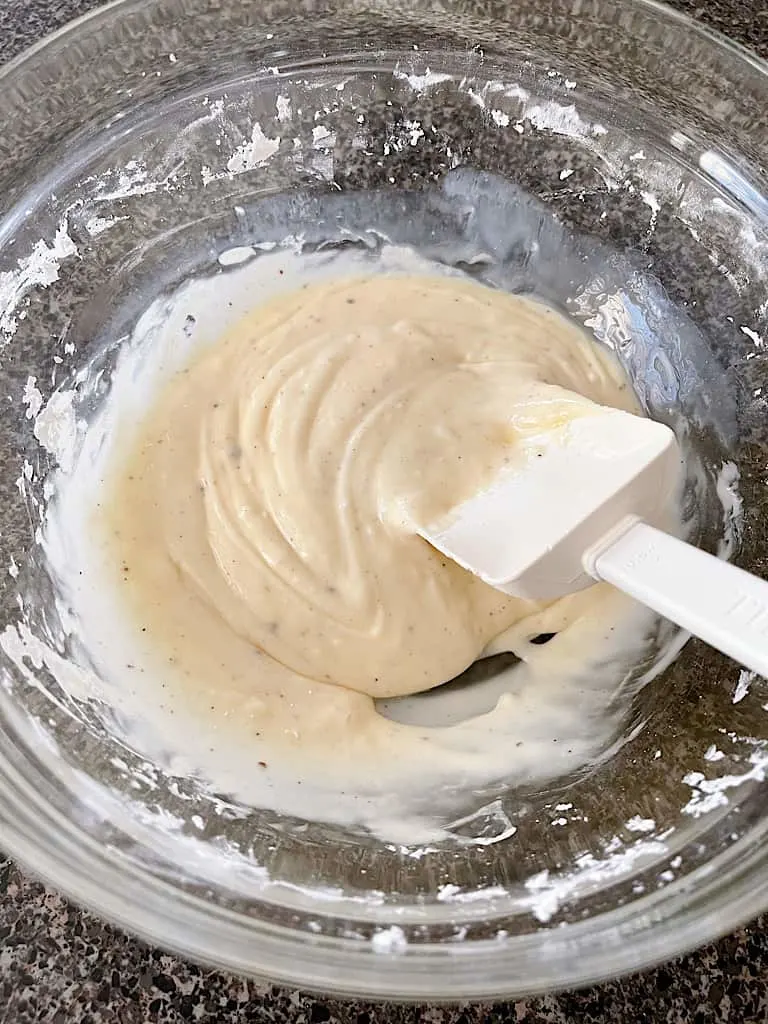 Dip each cookie in the icing, one at a time and allow excess to run off.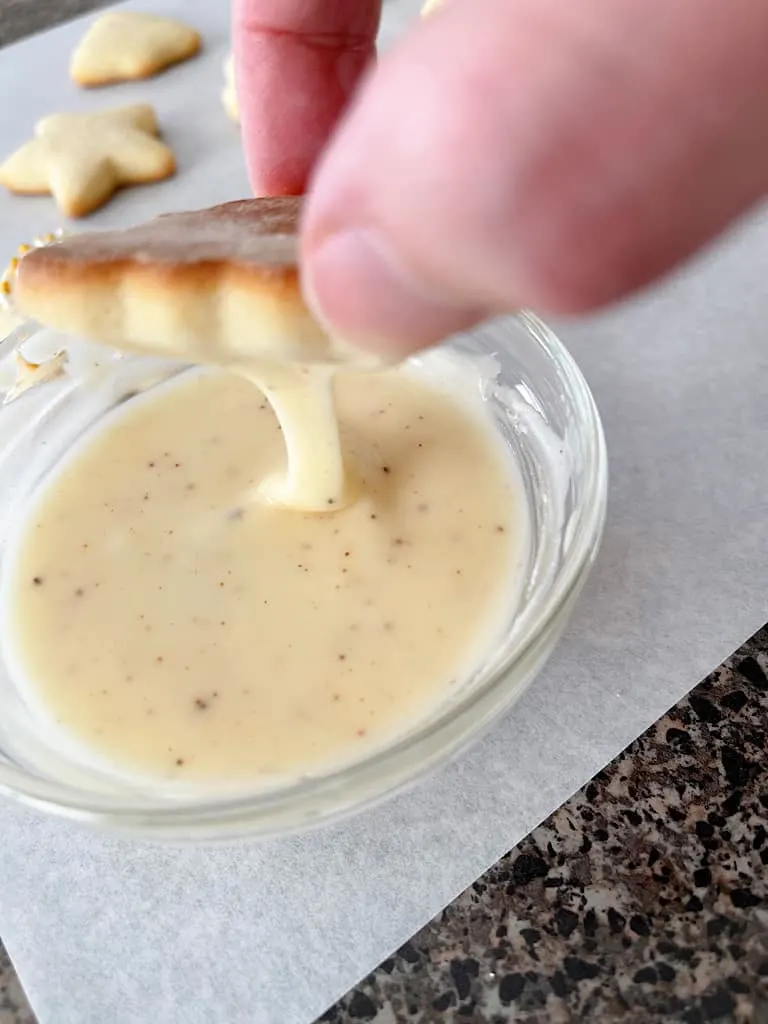 Place the cookie right side up and add your favorite sprinkles on top.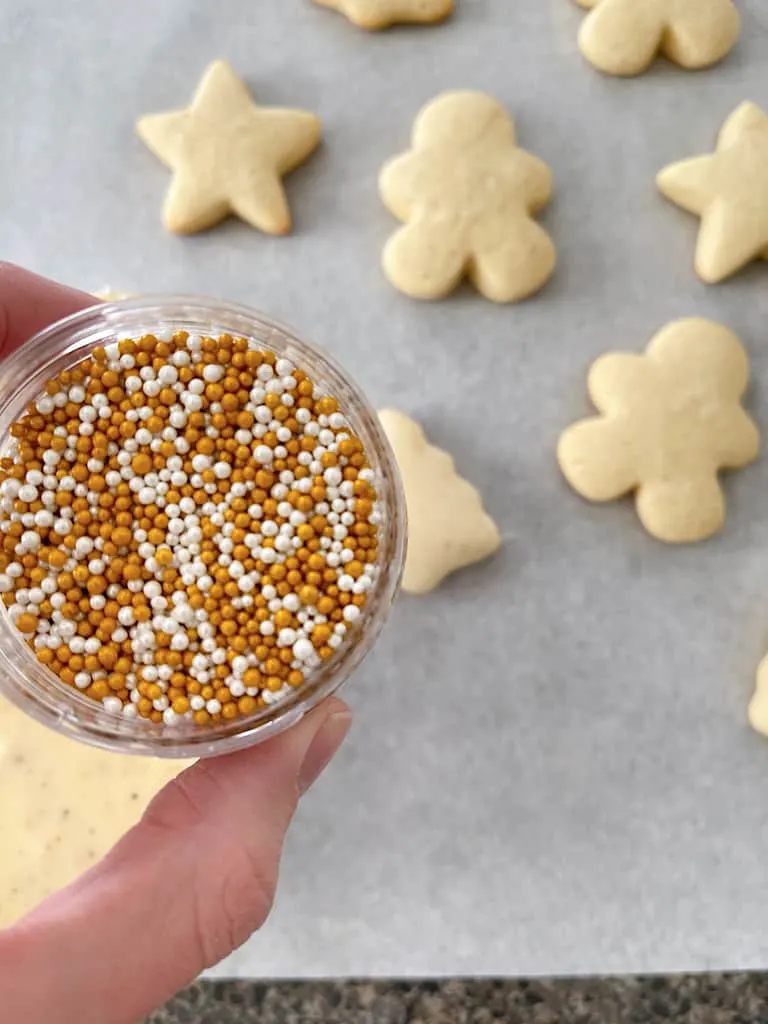 Allow the frosting to harden for at least one hour, then store the cookies in an airtight container.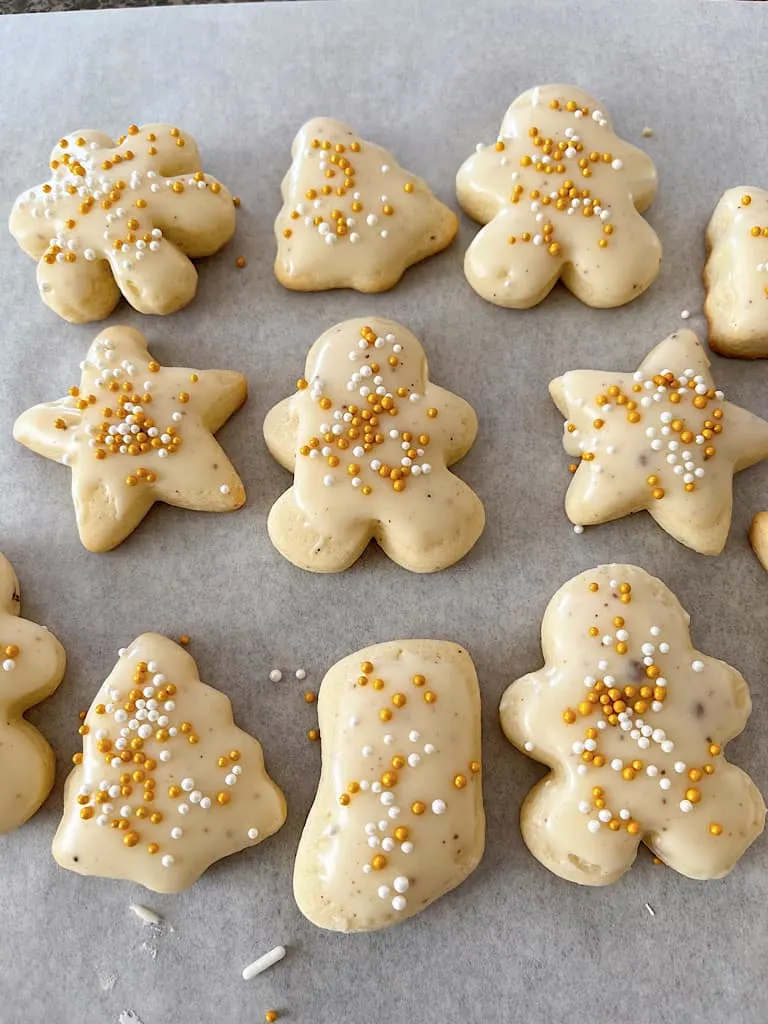 More Cookie Recipes: