Sharing is caring!
These sugar cookie bars are a delightful treat that are secretly made with cream cheese and pressed into a pan to be baked into cookie bars. Topped with buttercream frosting and sprinkles, if desired. With a soft and chewy texture they are perfect for potlucks, get togethers, families, and kids!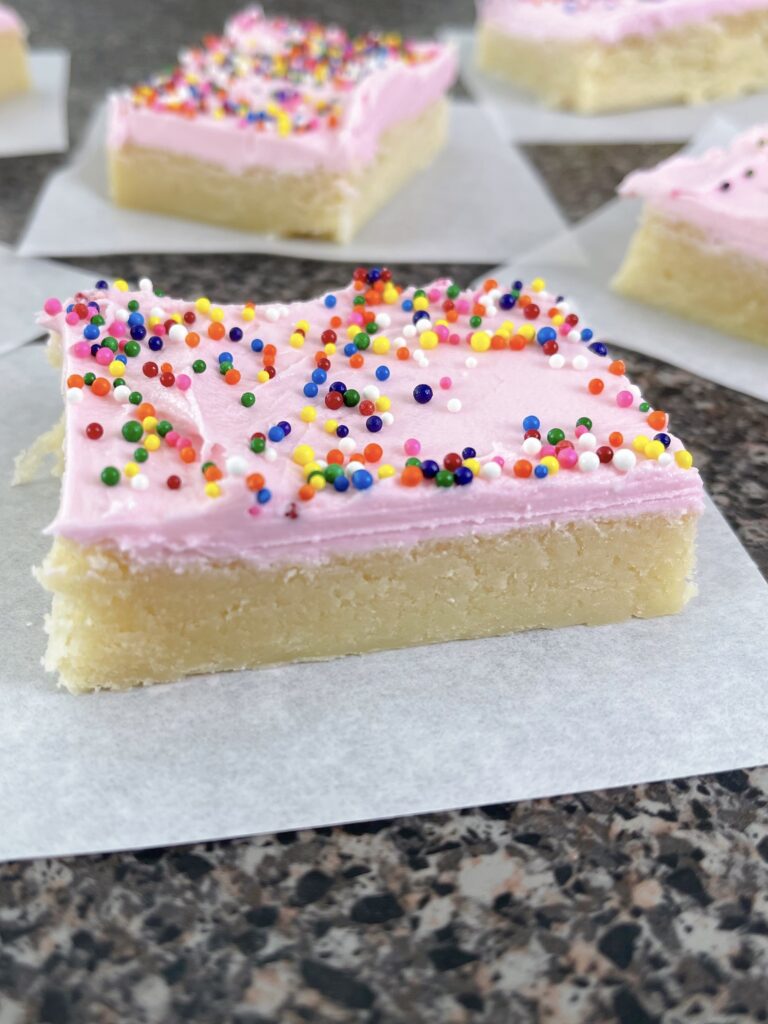 This post may contain affiliate links. When you click on these links, I get a small percentage back at no cost to you! For more information see my disclosure policy.
Sugar cookies are delicious, but they can be really hard to get right. We all know that sugar cookies are a classic treat and a must-have for any cookie platter or bake sale, but it's impossible to find one that doesn't taste like flour or has an unpleasant texture.
These soft cream cheese sugar cookie bars will solve your problem! This recipe is easy to make and uses simple ingredients you probably already have in your kitchen. It makes enough dough for 16 large bars or 32 smaller bars, so you'll have plenty of treats for everyone!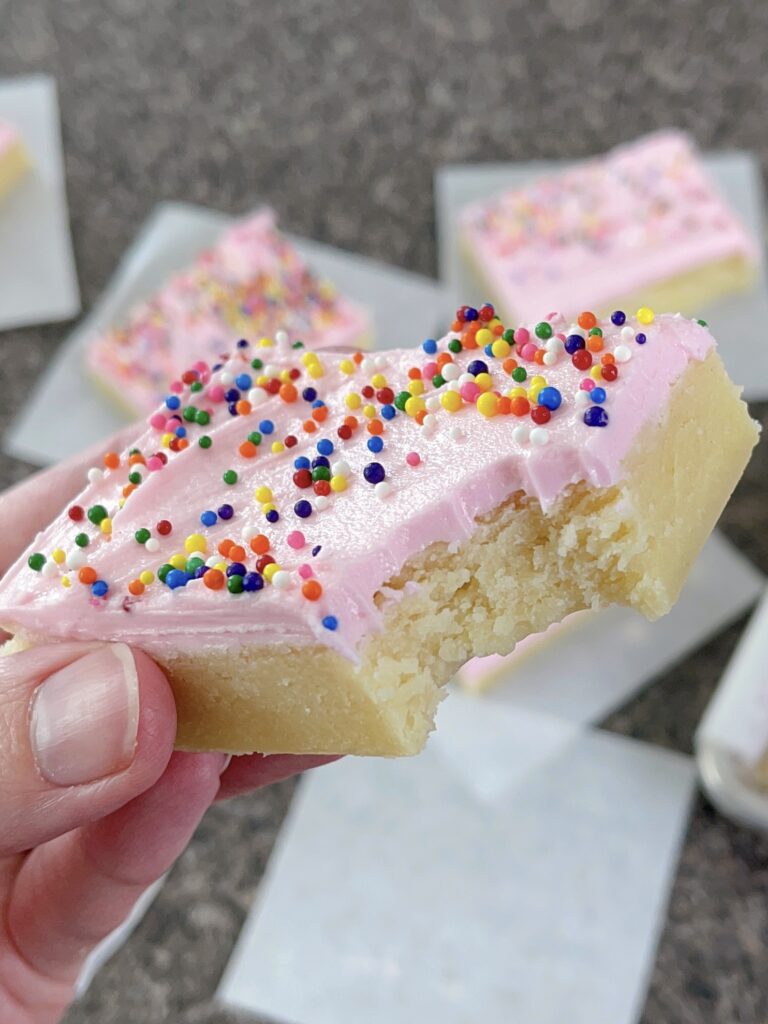 Why Use Cream Cheese and Butter?
Cream cheese can be substituted for butter in many cookie recipes. For these Sugar Cookie Bars, the texture created by using both butter and cream cheese makes these cookies soft, chewy, and almost creamy.
Cream cheese has a high fat content, so it will help to make the texture of these cookies more moist. Using cream cheese in combination with the butter will result in a mild-tangy flavor with perfect softness.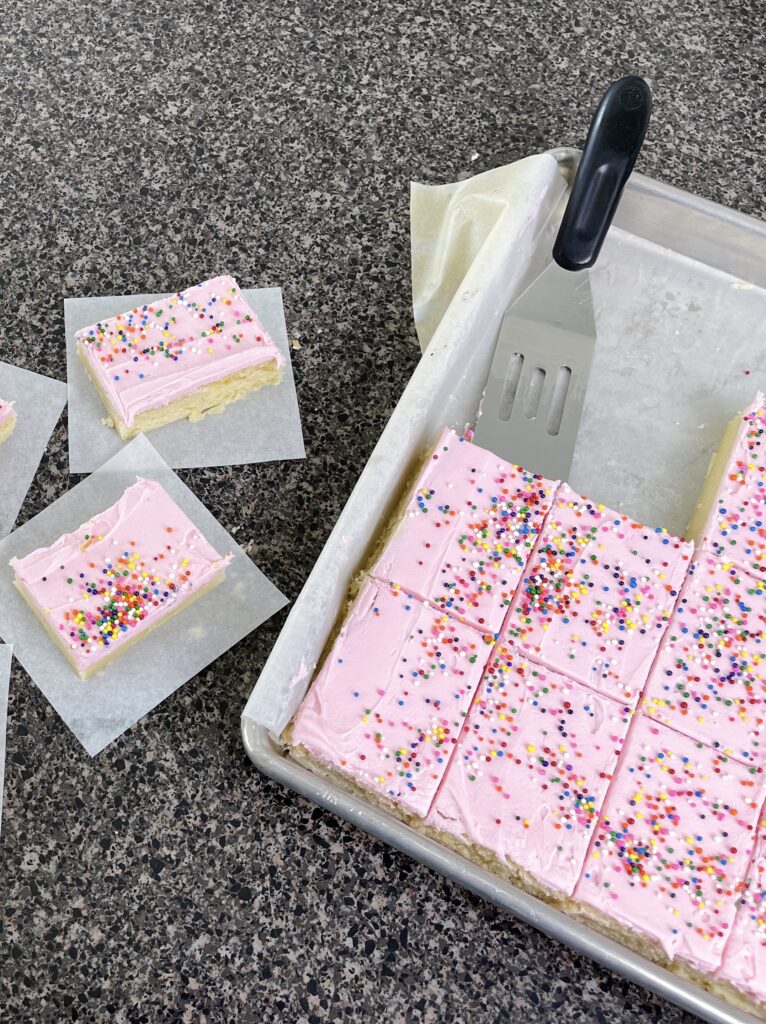 How to Keep Sugar Cookie Bars Soft?
The best way to keep these cream cheese sugar cookie bars soft, is to not over bake them. Over baking will cause them to dry out and lose their soft texture. It's better to under-bake slightly and allow them to finish baking in the pan, after they have been removed from the oven.
How Do I Store Leftover Bars?
You can store leftover bars in an airtight container at room temperature for up to 1 week. Sugar cookies will absorb flavors from other foods if they aren't wrapped properly.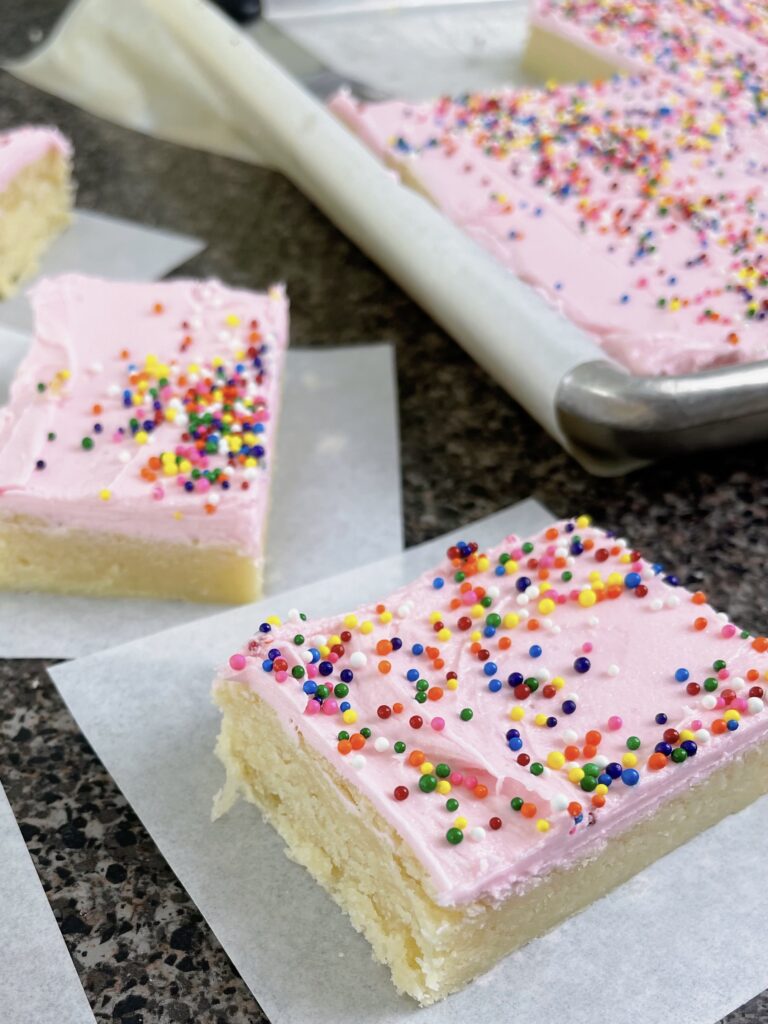 Do Cream Cheese Cookies Need to be Refrigerated?
Cream cheese cookies do not need to be refrigerated. They will last at room temperature for up to 1 week and can be stored in an airtight container.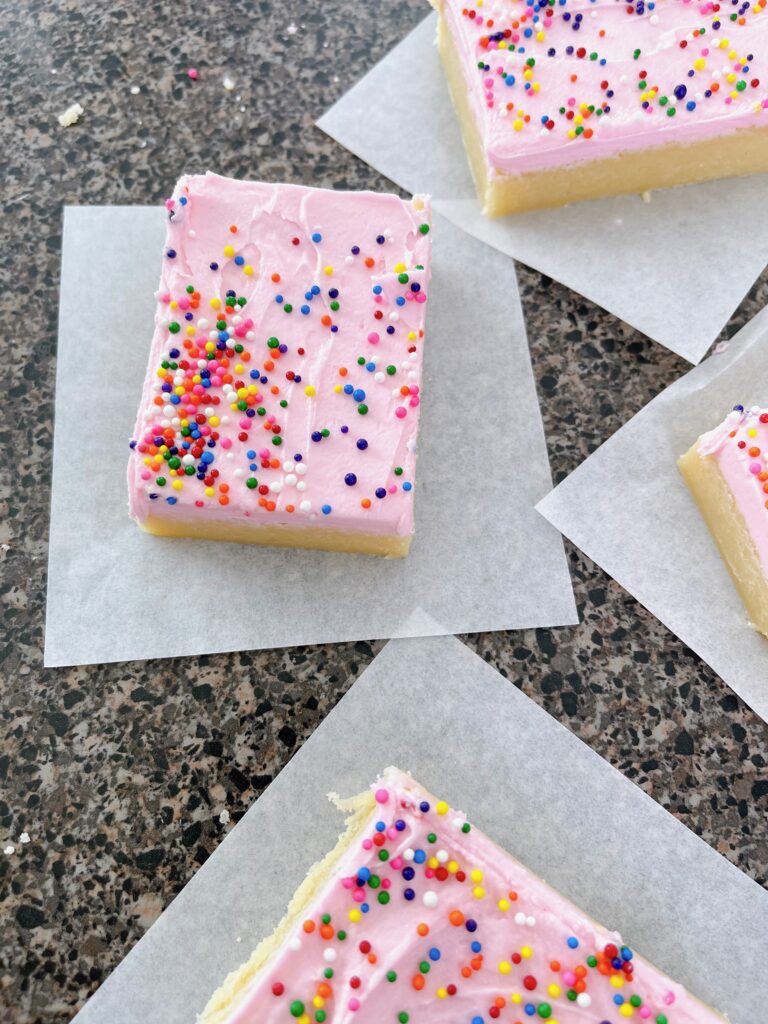 Cookie Bar Ingredients
The following items are things that you will need to make theses Soft Cream Cheese Sugar Cookie Bars.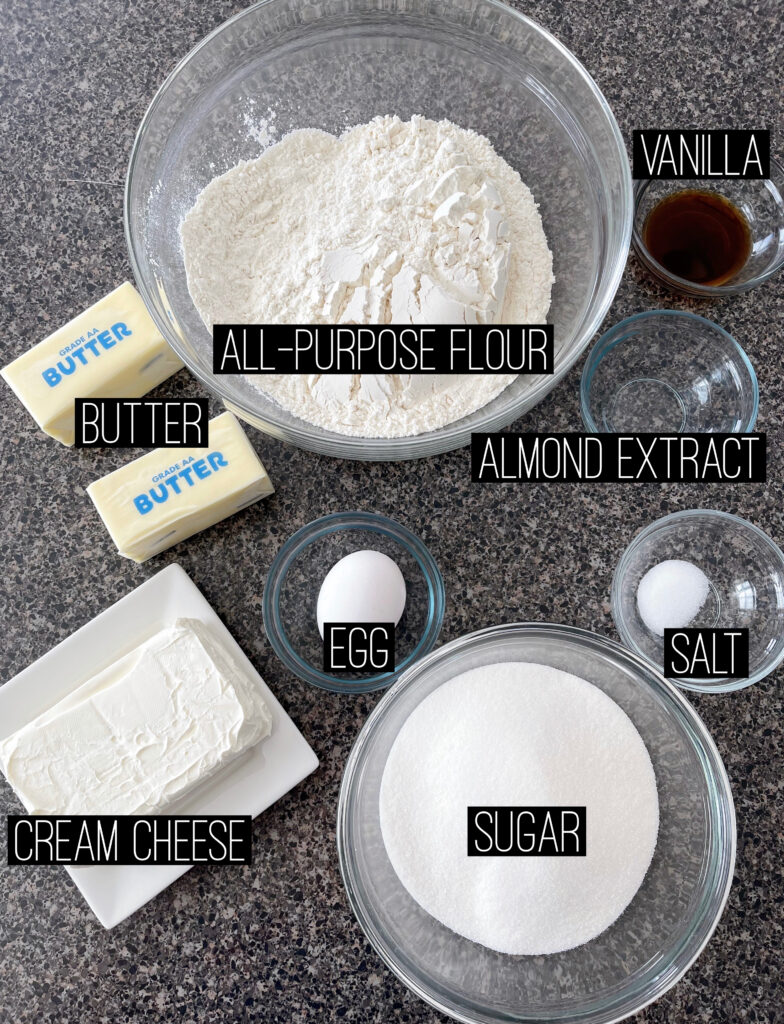 All-Purpose Flour– Bleached or unbleached all-purpose flour can be used in this recipe. Bleached flour will result in a lighter color when baked.
Salt– Using salt in your recipes is important because it brings out more flavors and balances the sweet taste of sugar. It also helps make cookies soft and chewy.
Sugar– Sugar contributes to browning and gives sweetness, along with adding moisture to these bars. Only granulated sugar should be used in this recipe.
Cream Cheese– The cream cheese helps to keep these bars soft and chewy. It will also add a slight tangy flavor that balances out the sweetness of the cookie dough and sugar.
Almond Extract– Almond extract adds flavor to desserts, but it will also help bring out more flavor in the vanilla extract and butter.
Vanilla Extract– Vanilla extract is a classic flavor for desserts and baked goods. It adds to the sweetness of these cookie bars.
Butter– Butter is added to these cookie bars for taste. It also adds a delicious flavor that goes well with the other ingredients in this recipe.
Frosting Ingredients
The following are items that you will need to make buttercream frosting for the sugar cookie bars. Feel free to add food coloring and sprinkles to the list, if desired.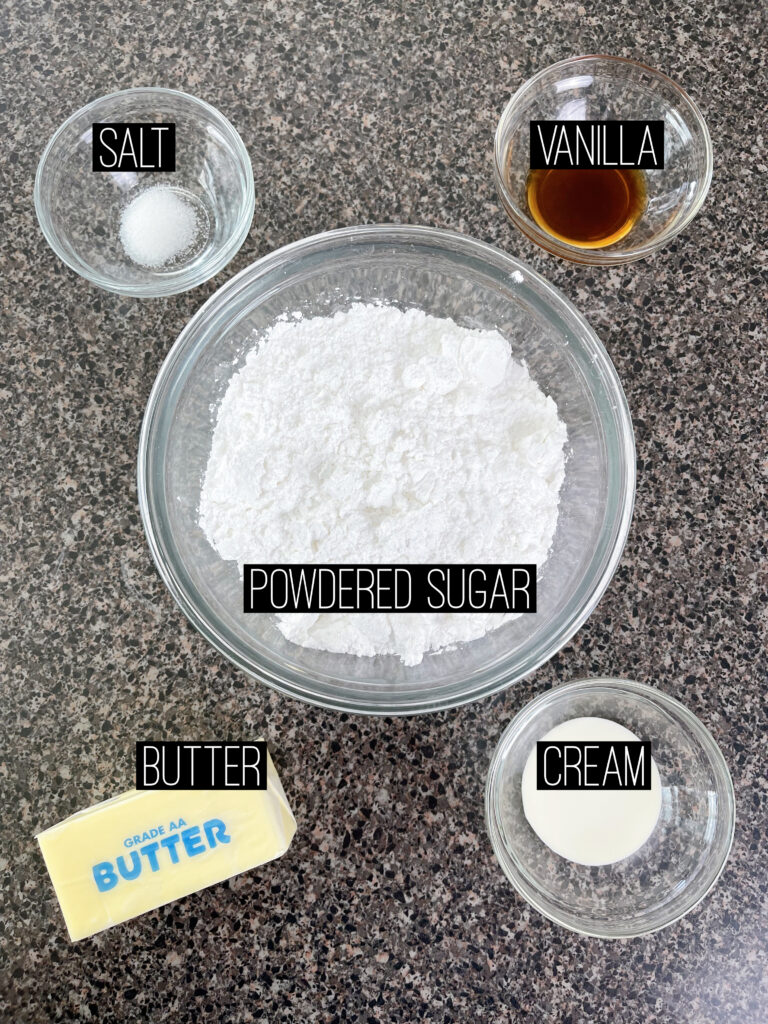 Powdered Sugar– Sometimes called confectioners sugar, powdered sugar will give the frosting its sweetness and substance.
Heavy Cream– Heavy cream is used in this recipe to help thin the frosting. Use as much as needed to reach your desired consistency.
Salt– Salt should be added to this recipe because it brings out more flavor and balances the sweetness of the powdered sugar.
Vanilla Extract– Vanilla extract adds to the sweetness of this frosting. It also has a light vanilla flavor that is a perfect contrast for tanginess of these bars.
Egg- You will only need one egg for this recipe.
Cookie Bar Instructions
[1] In a medium sized mixing bowl, whisk together the all-purpose flour and salt. Set aside.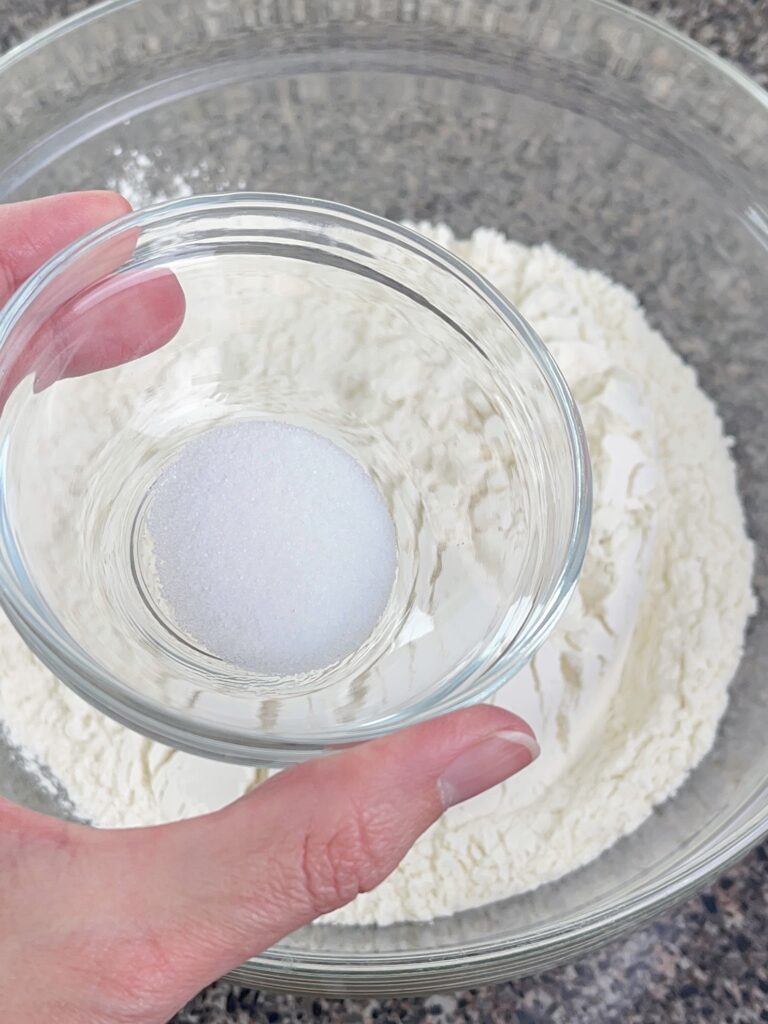 [2] In the bowl of a stand mixer, whip together the softened butter and softened cream cheese until light and fluffy. A hand mixer can also be used.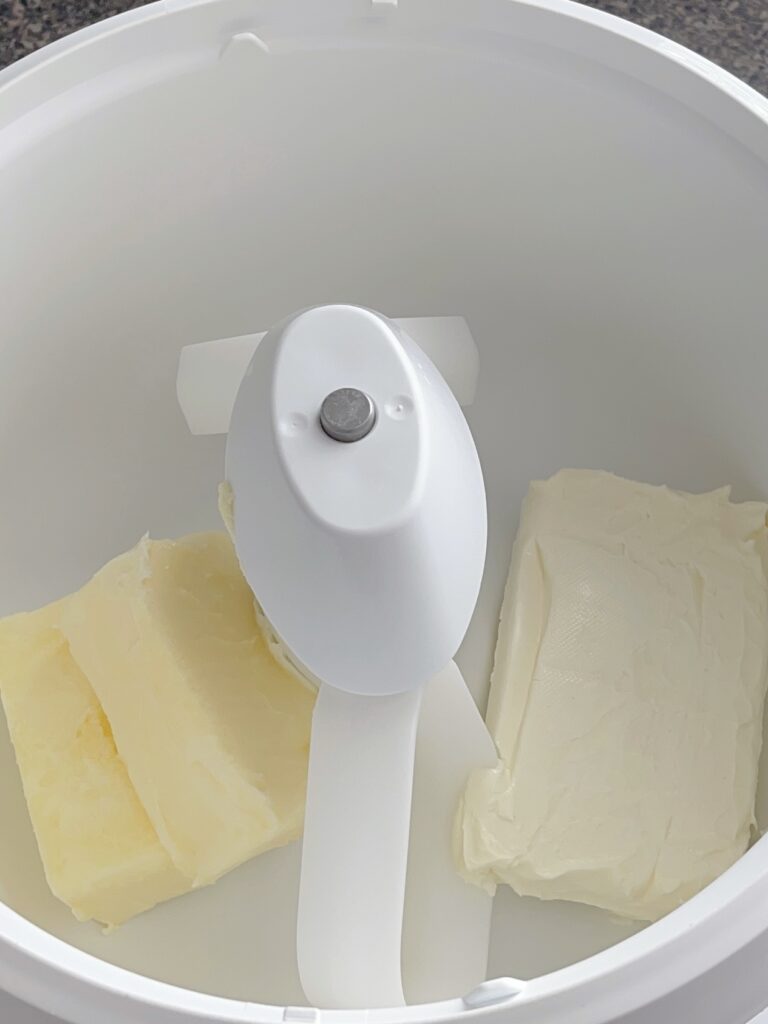 [3] Add in the sugar and mix until combined.
[4] Mix in the eggs, vanilla, and almond extract.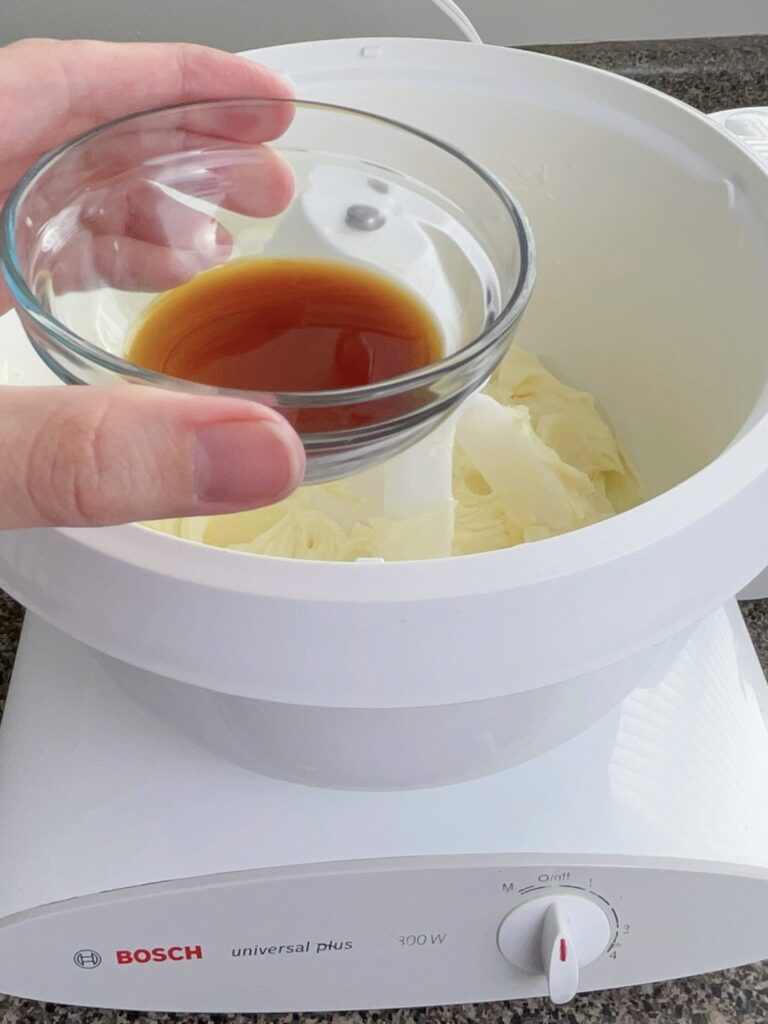 [5] Pour in the dry ingredients and beat together until combined.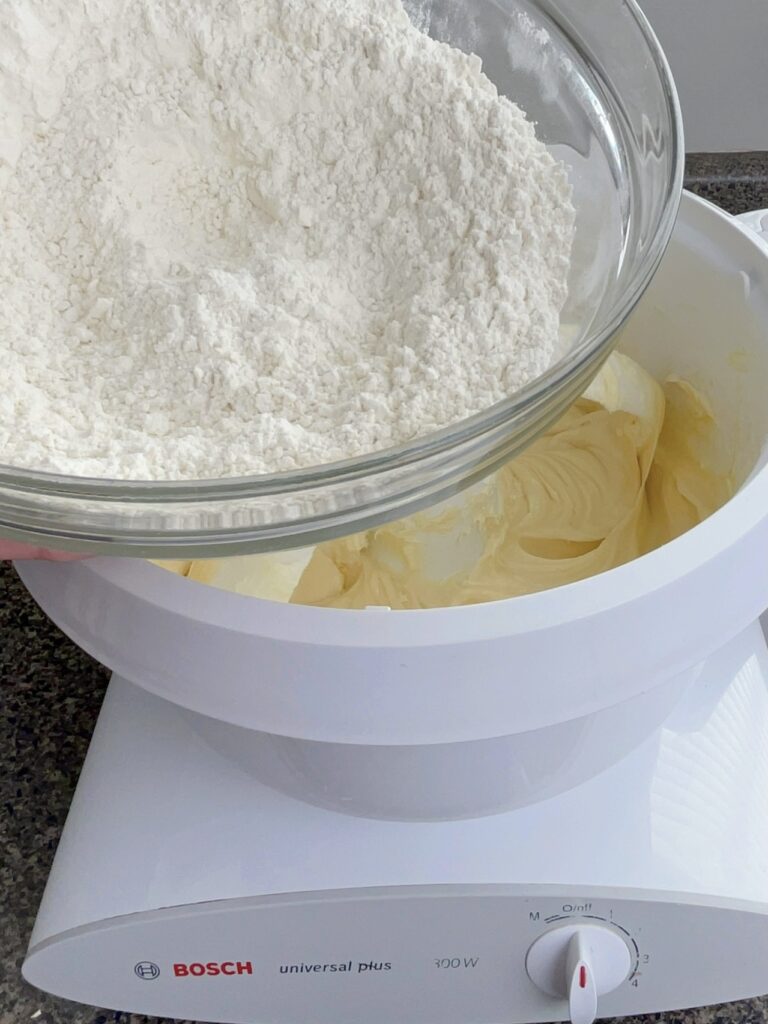 [6] Place a sheet of parchment paper on a 9×13 Jelly Roll pan, or any 9×13 pan. Let the sides hang over the sides of the pan.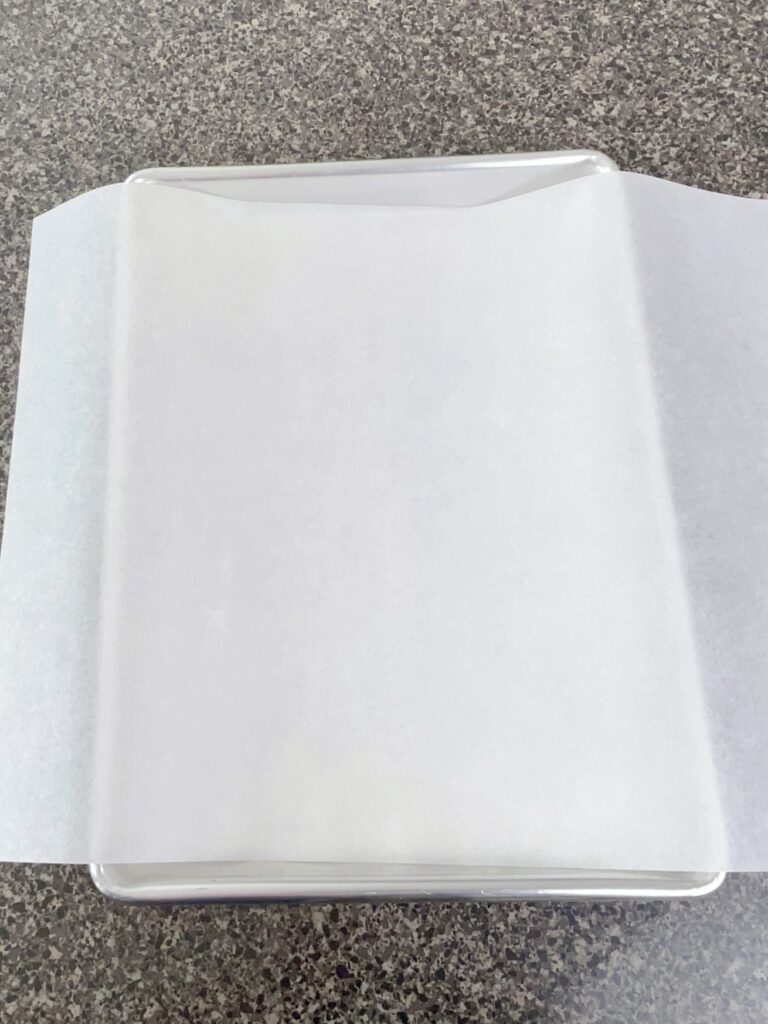 [7] Drop the cookie dough onto the pan and lightly sprinkle with flour. Place another sheet of parchment paper over the dough and press the cookie dough into an even layer in the pan.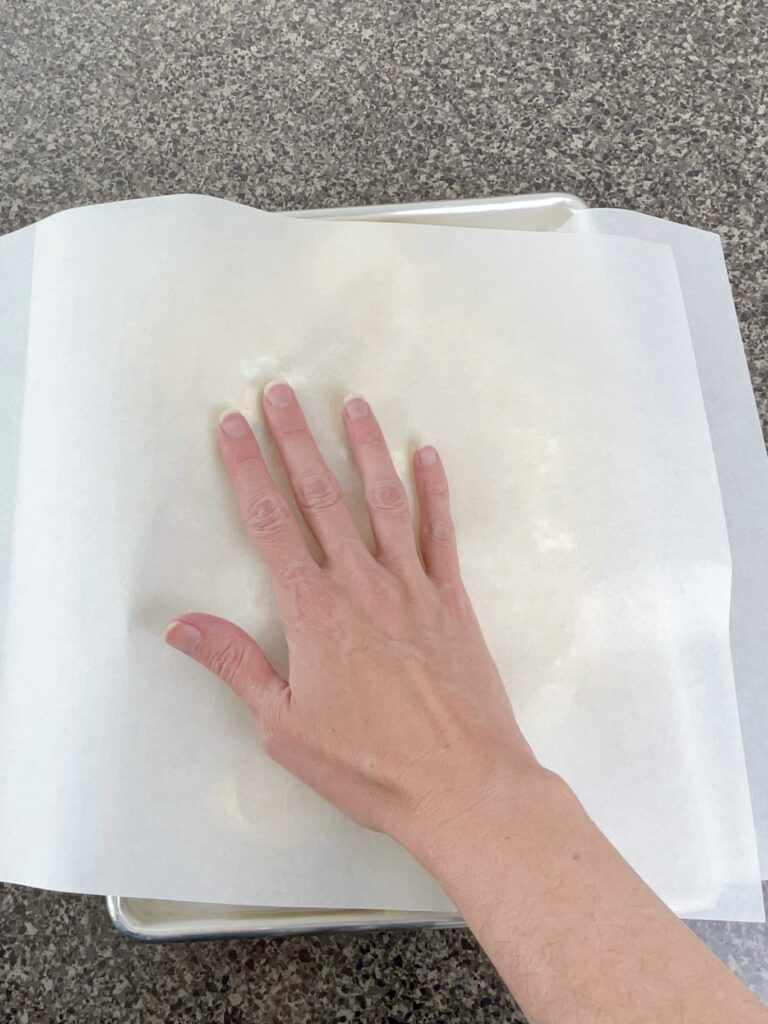 [8] Remove the parchment and bake the cookie bars at 350 degrees for 25-30 minutes. You will know it is done when the edges begin to brown slightly.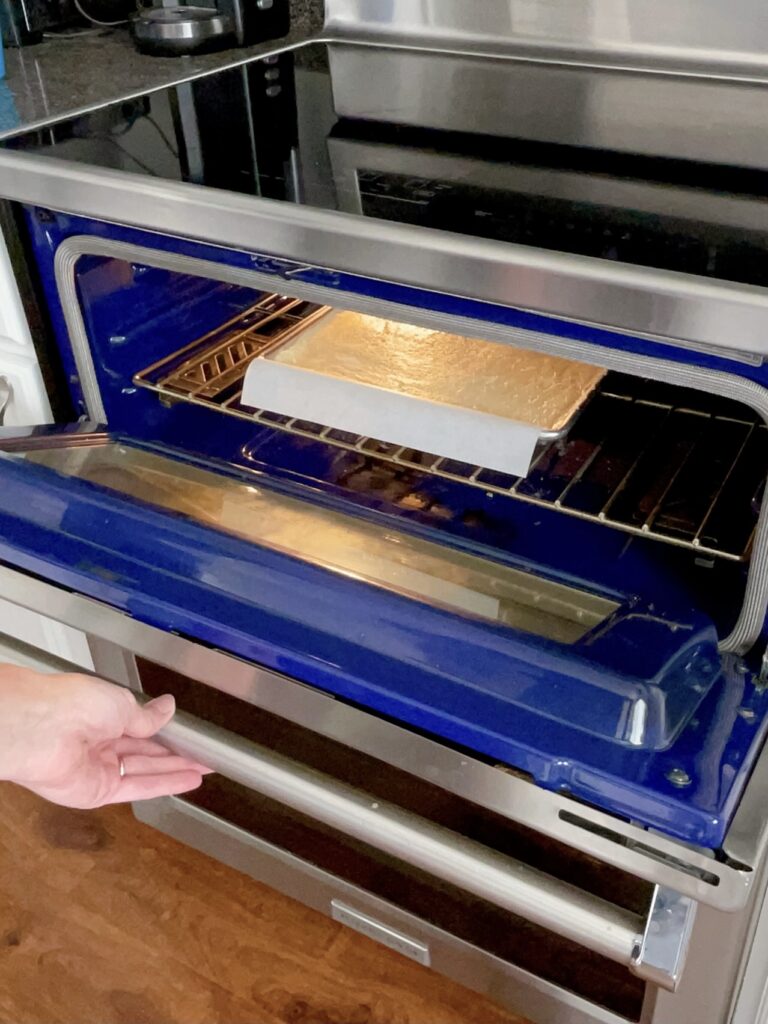 [9] Place the pan on a cooling rack, and allow the cookie bars to cool completely.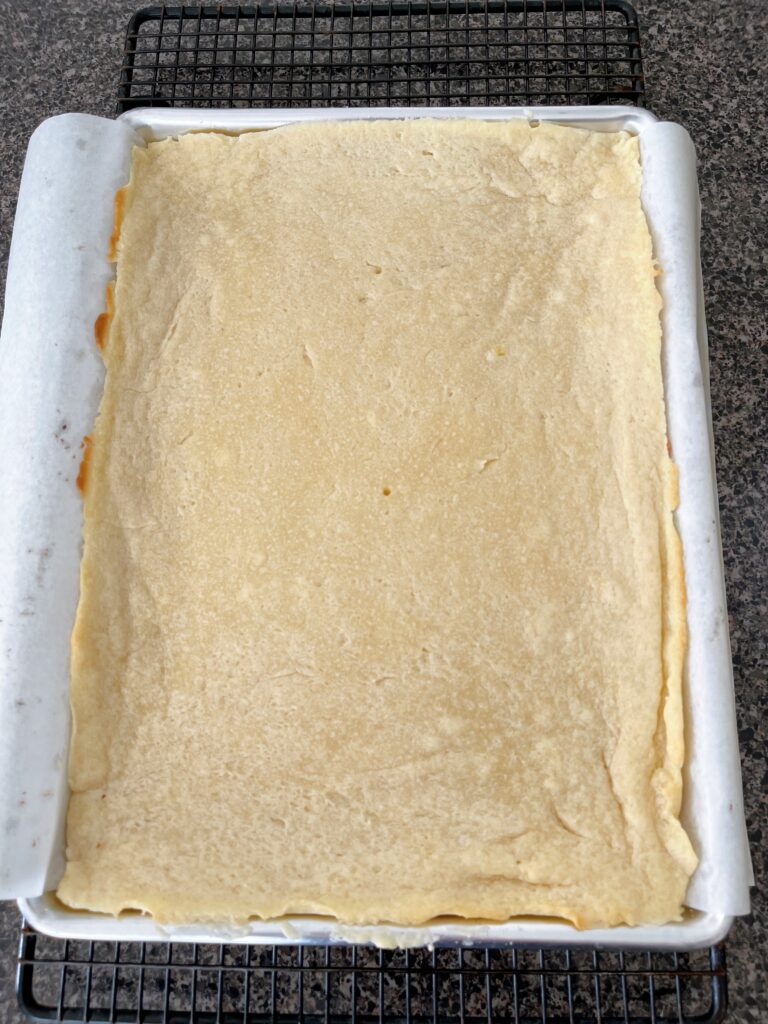 Frosting Instructions
[1] Beat the softened butter in the bowl of a stand mixer until light and fluffy.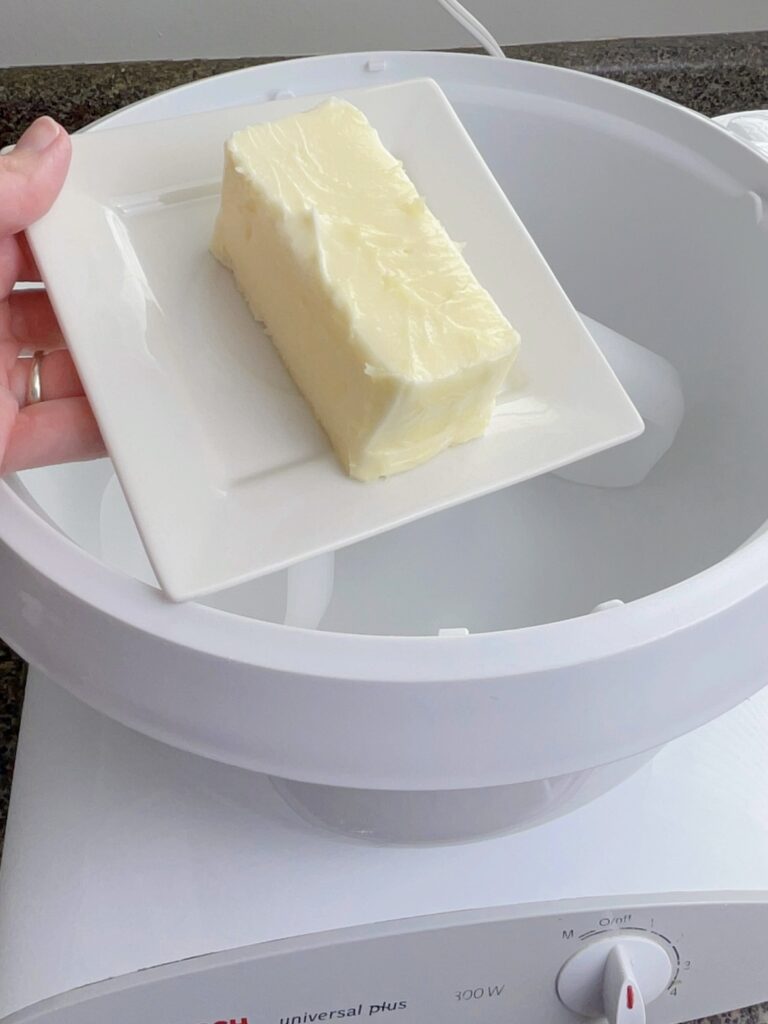 [2] Add the vanilla, salt, 1 Tablespoon of heavy cream, and powdered sugar. Beat until combined, scraping the sides of the bowl as necessary.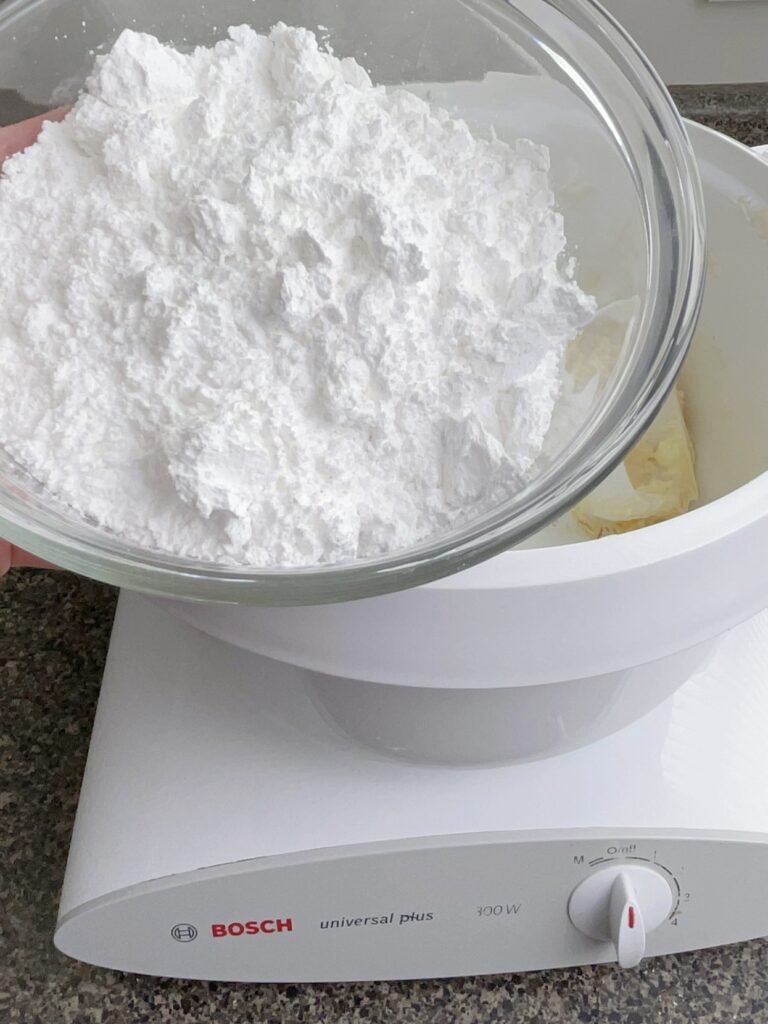 [3] Add more heavy cream, 1 Tablespoon at a time, until the desired consistency is reached. Add food coloring, if desired.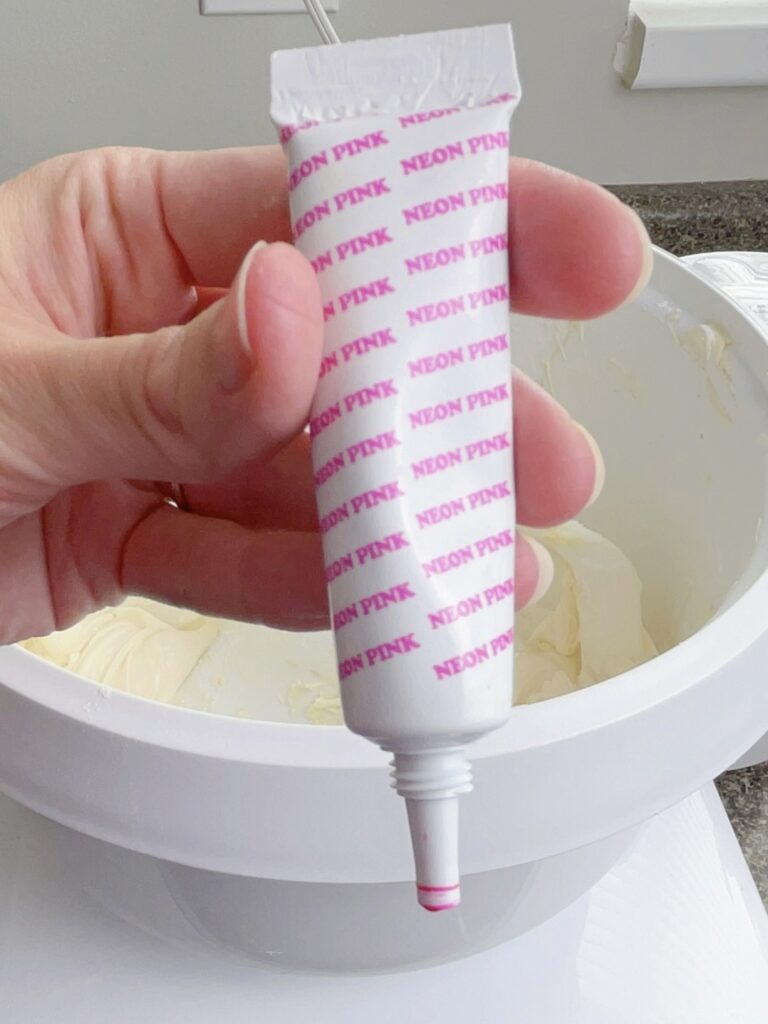 [4] When the sugar cookie bars have cooled, spread with frosting. Add sprinkles, if desired.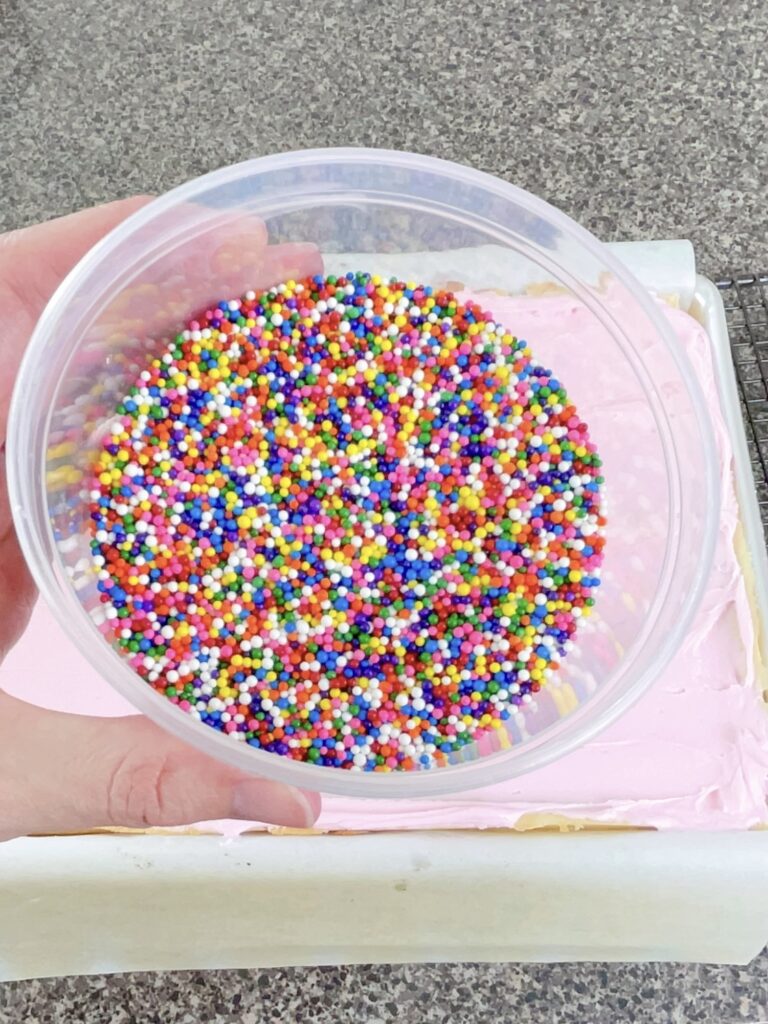 [6] Refrigerate for about 20 minutes to allow the frosting to firm up, then cut into bars.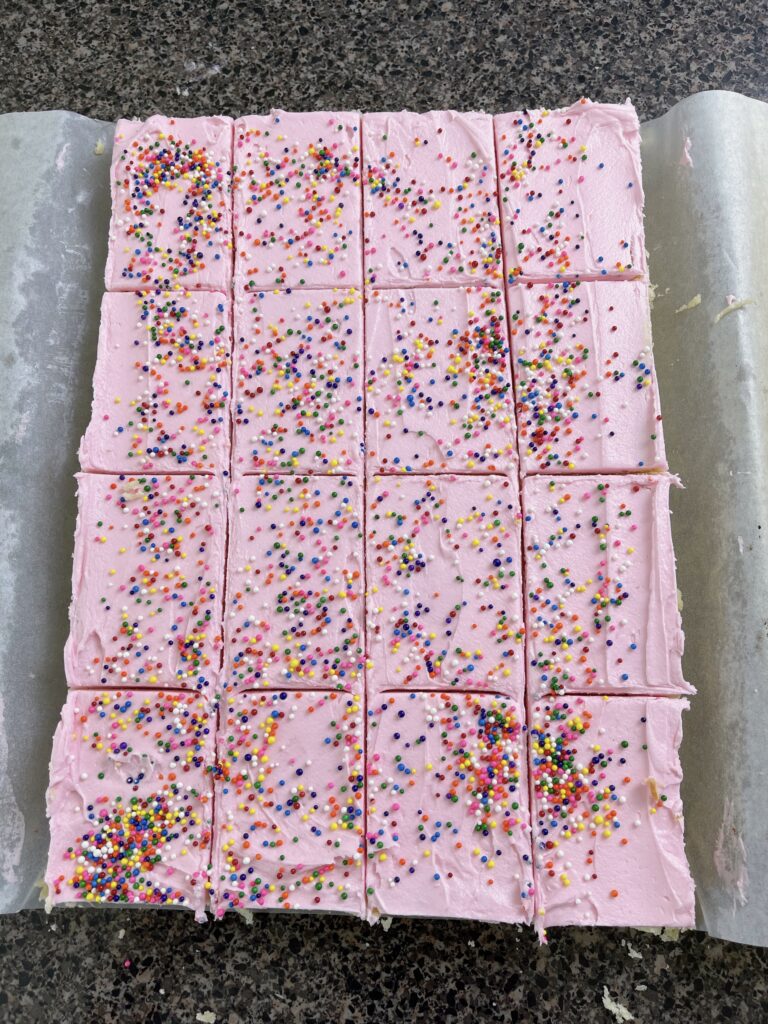 Helpful Kitchen Items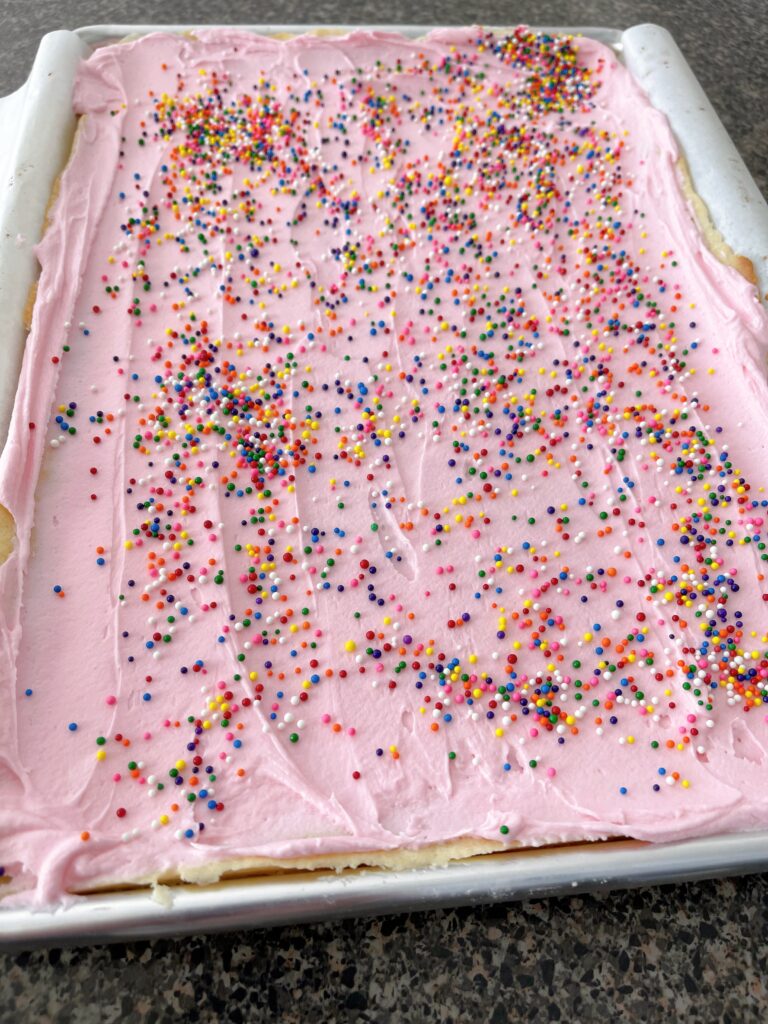 These soft cream cheese sugar cookie bars are perfect for potlucks, get-togethers, families and kids. The recipe is simple to follow with ingredients that can be found at most grocery stores.
If you want a sweet dessert or snack this recipe will definitely come in handy! These cookies taste delicious on their own without any frosting so if you're looking for a lighter option, feel free to skip it altogether. I hope you enjoy these easy cookie bars!
Want to make these cookies ASAP? Order the ingredients from Instacart or Walmart Grocery Delivery now!
More Sugar Cookie Recipes:
Watch the video here: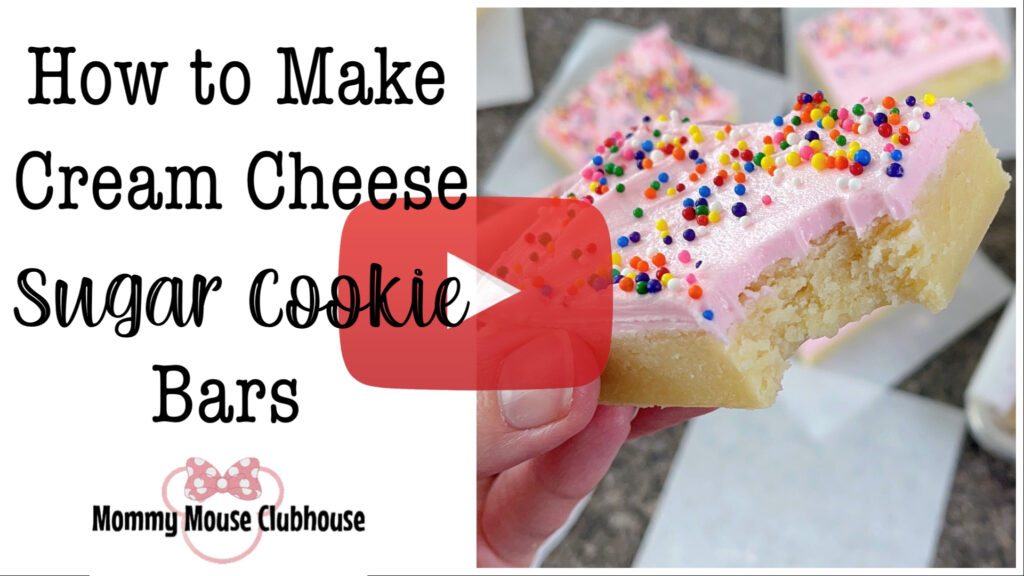 View the Web Story
Sharing is caring!