Classic vanilla buttercream frosting is sweet and irresistible with a rich, buttery flavor. The ideal consistency for cakes or cookies alike; this classic recipe can also be modified to any color or flavor. Get this favorite Classic Vanilla Buttercream Frosting along with all the tips for making it perfectly at home – no pre-made frosting needed!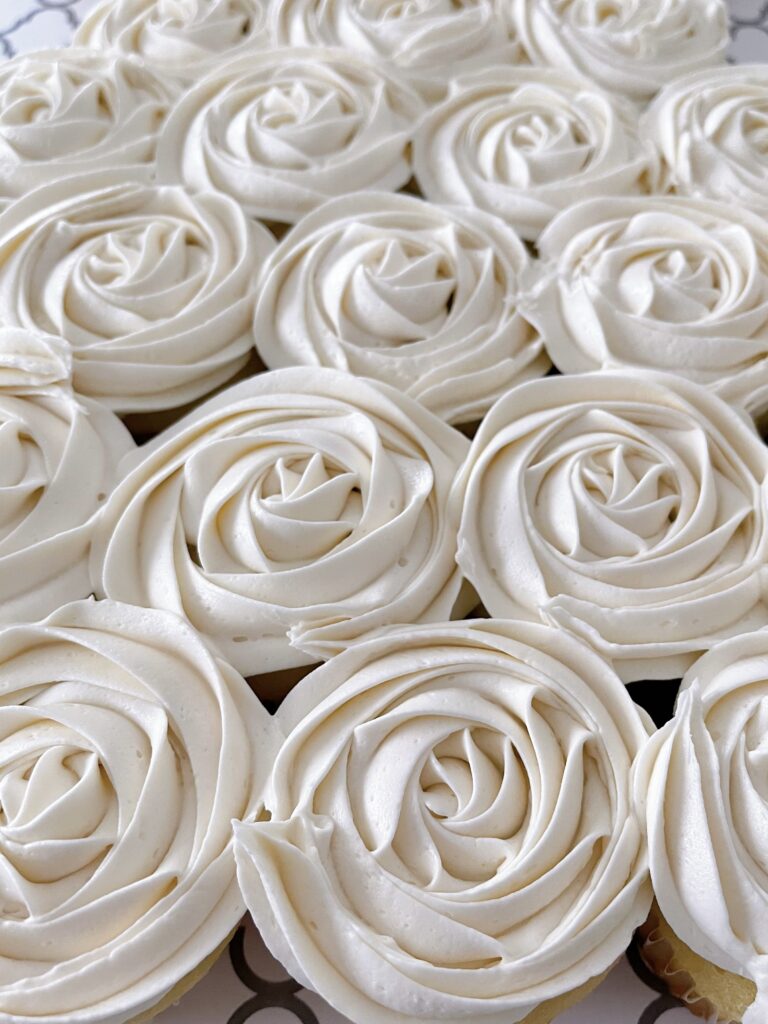 This post may contain affiliate links. When you click on these links, I get a small percentage back at no cost to you! For more information see my disclosure policy.
Below you will find tips, tricks and helpful hints for making this recipe including step by step instructions with pictures. If you would like to go directly to the recipe, scroll down to the recipe card.
There is nothing better than baked goods like cakes, cupcakes, and cookies, topped with delicious buttercream frosting.
And I'm not talking about that icky sweet frosting on the top of a grocery store cake, or the frosting that comes from a can on the cake mix aisle.
I am talking about real buttercream frosting, made with real butter and pure vanilla extract.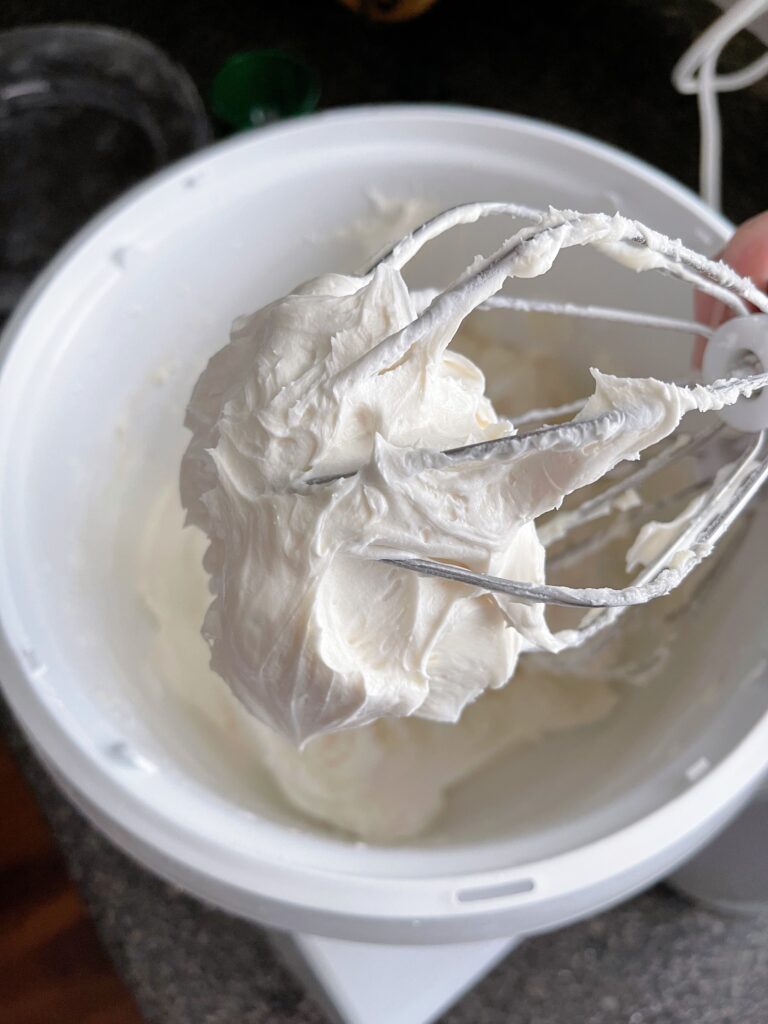 Can I Make Other Frosting Flavors?
The great thing about this classic vanilla buttercream frosting recipe, is that it provides the perfect base for almost any flavor of buttercream you can imagine.
I use this recipe as a base for chocolate buttercream frosting, strawberry frosting, pineapple frosting, cinnamon frosting, brown sugar frosting, and more!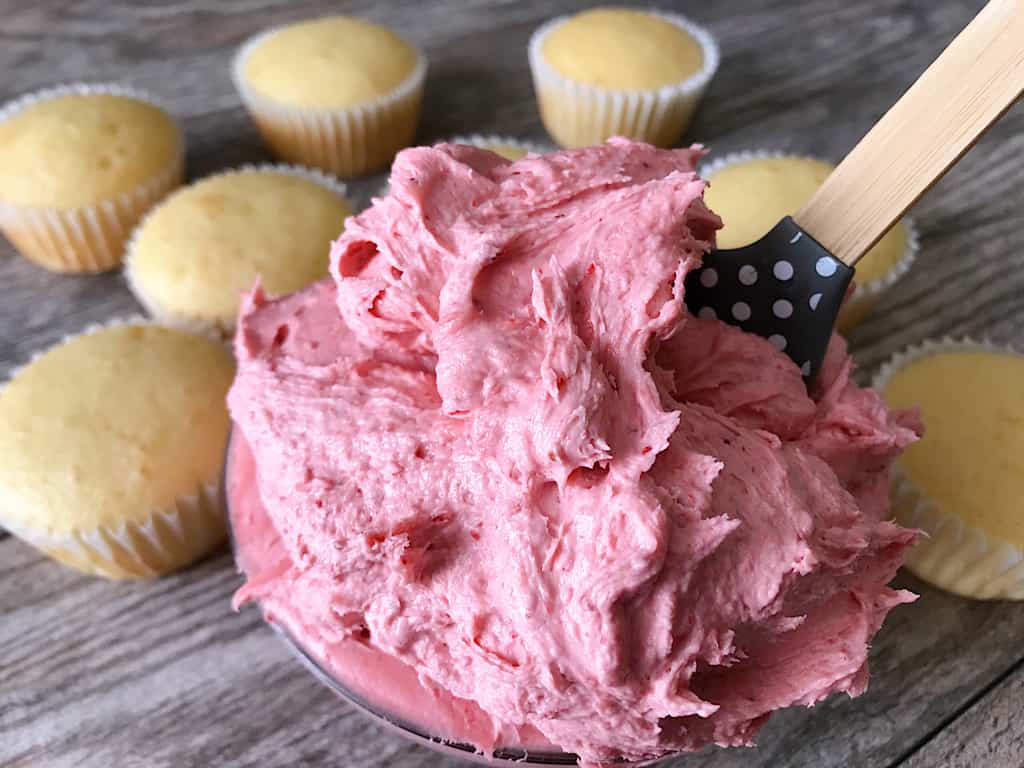 Should I Use Salted or Unsalted Butter to Make Buttercream Frosting?
This is really up to you. For the most part, I think that the salt content in salted butter, really enhances the flavor and sweetness of what ever flavor frosting you choose to make.
But, if you choose to use unsalted butter, you will only need to add any a little bit of salt. Make sure your butter is softened and at room temperature.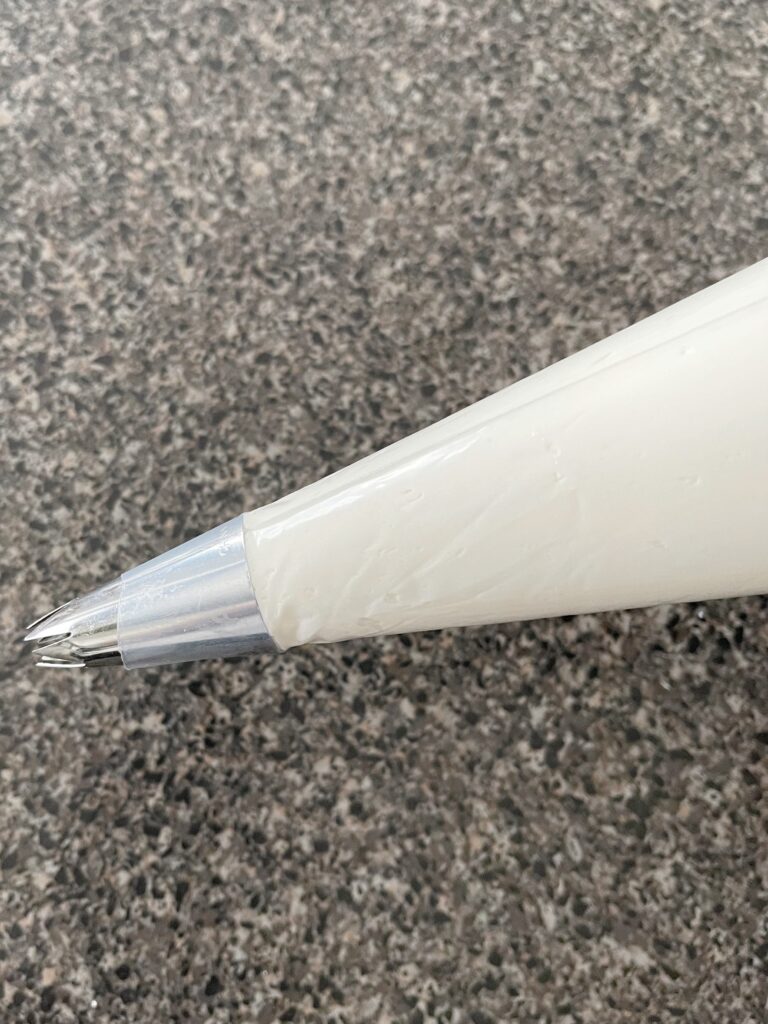 How Much Milk or Cream Should I Add to Get the Desired Consistency?
The amount of milk or cream that you add, will depend on how thick or thin you would like your buttercream frosting. It also depends on the humidity in the room you are making the frosting.
The best way to determine how much milk or cream you will need, is to mix it in one tablespoon at a time, then reassess the consistency of the frosting from there.
How Much Frosting is Needed to Frost a Cake?
This easy buttercream frosting recipe will make about 2 cups of frosting. Generally, for a two-layer cake, you will need about two cups.
How Much Frosting is Needed for Cupcakes?
For 12 cupcakes, you will most likely need about 1 cup of frosting. But, that really depends on how you frost them as well. You will need less if you frost the cupcakes with a knife, and more if you pipe it on top with a frosting tip.
How to Get Smooth Buttercream?
The best way to get smooth buttercream frosting is to beat it for 2-3 minutes. Doing this will also whip more air into it and make it fluffy.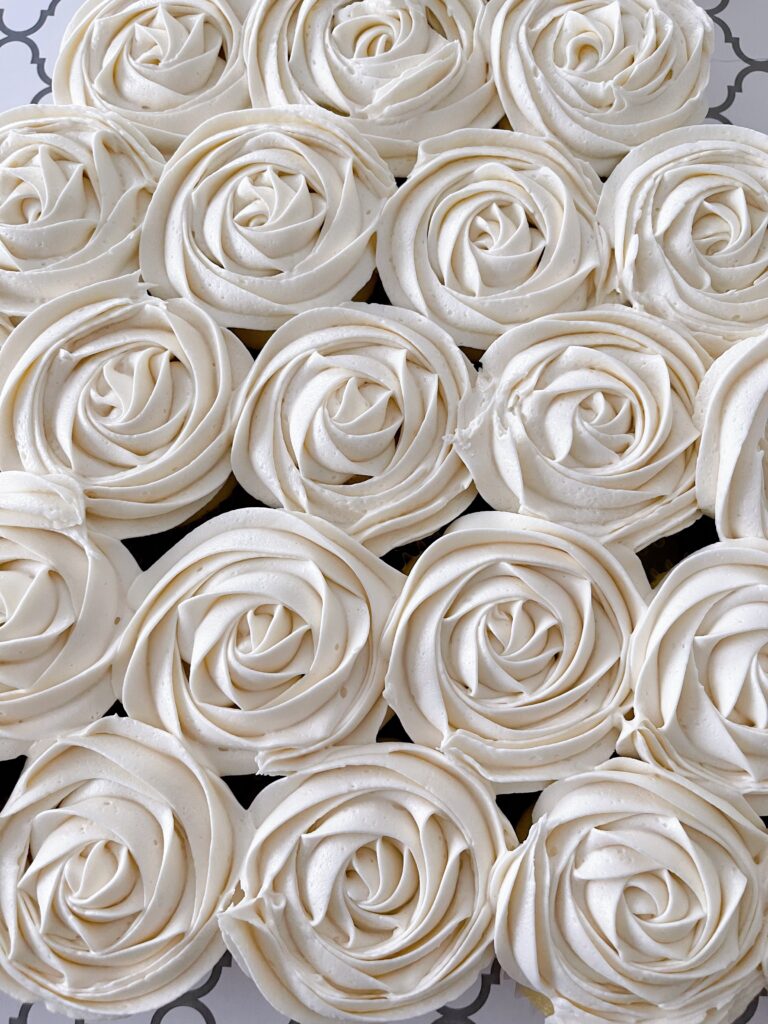 Uses For Buttercream Frosting
Classic buttercream frosting is not only great to top cakes and cupcakes, but you can also use it to frost your favorite cookies.
This is my go-to recipe for my drop sugar cookies as well as my classic sugar cookie recipe.
It is also great on top of cinnamon rolls!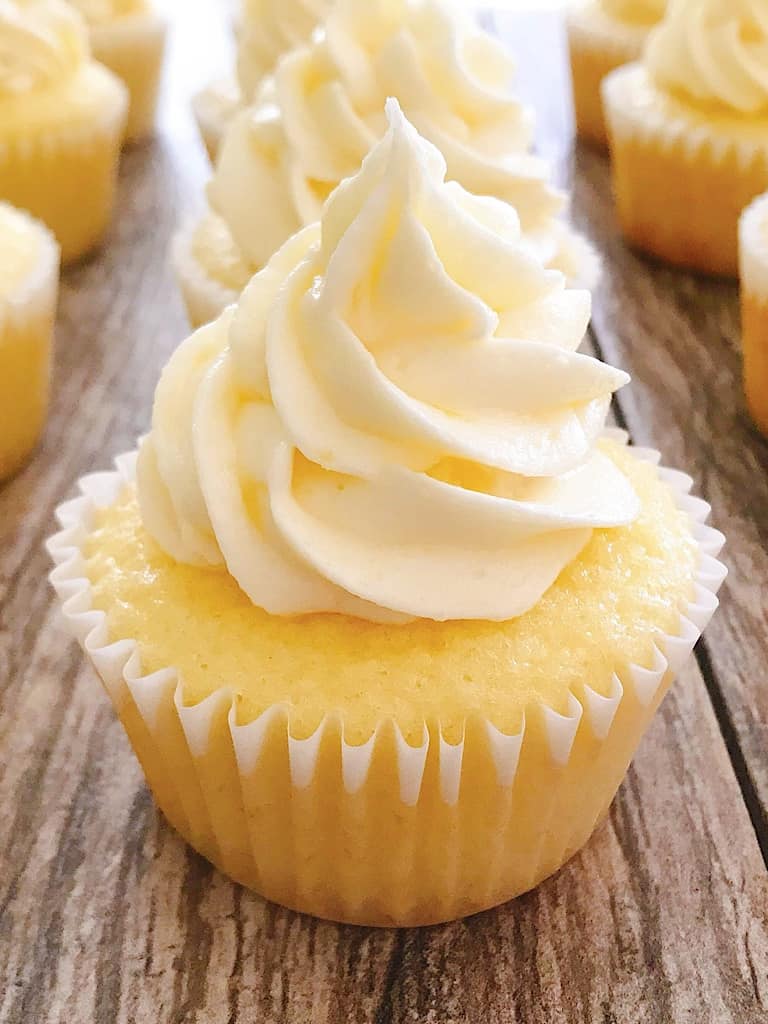 Helpful Kitchen Tools:
Ingredients Needed for Classic Vanilla Buttercream Frosting
*Ingredient amounts are located in the recipe card at the end of this post.
Butter- As I mentioned above, both salted and unsalted butter can be used to make classic vanilla buttercream frosting.
Powdered Sugar- You will need about 4 cups of powdered sugar (sometimes known as confectioners sugar) to make this recipe.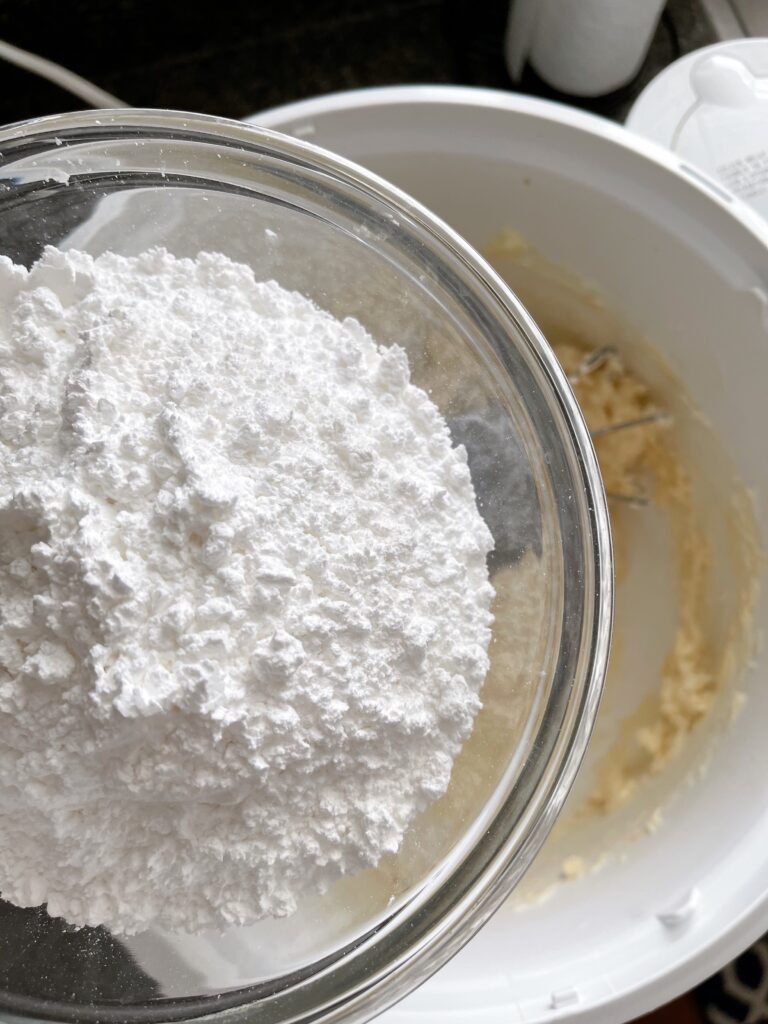 Vanilla Extract- I like to use pure vanilla extract, but imitation can also be used.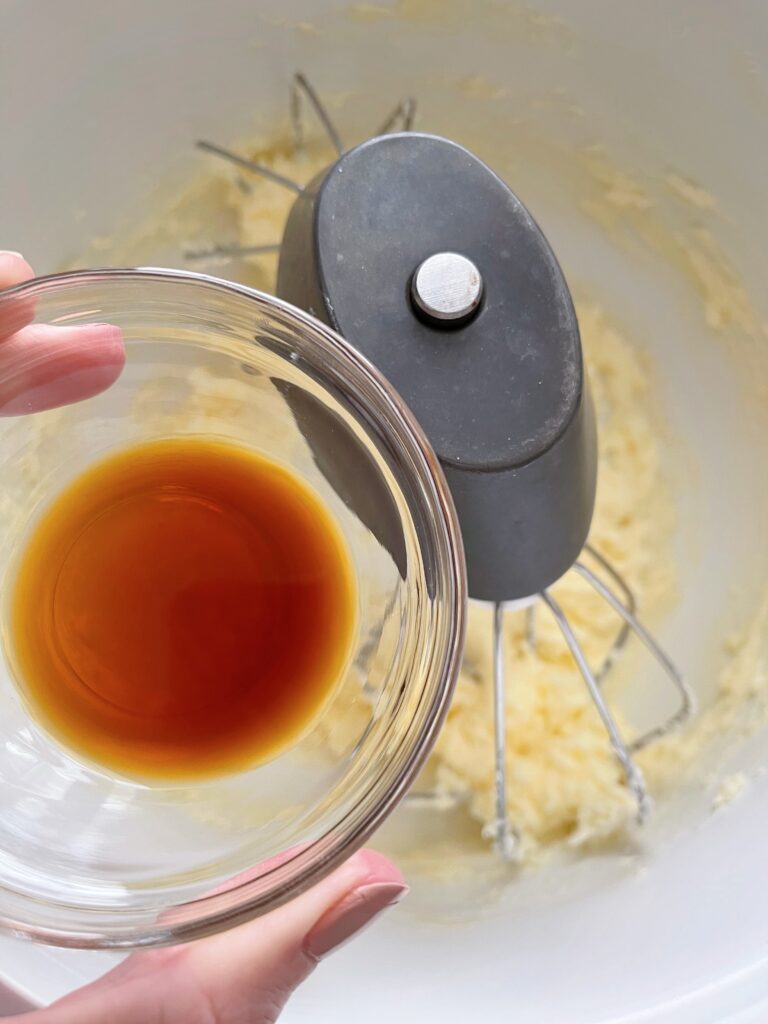 Salt- A pinch of salt is optional, but it does help to bring out the flavors in the frosting.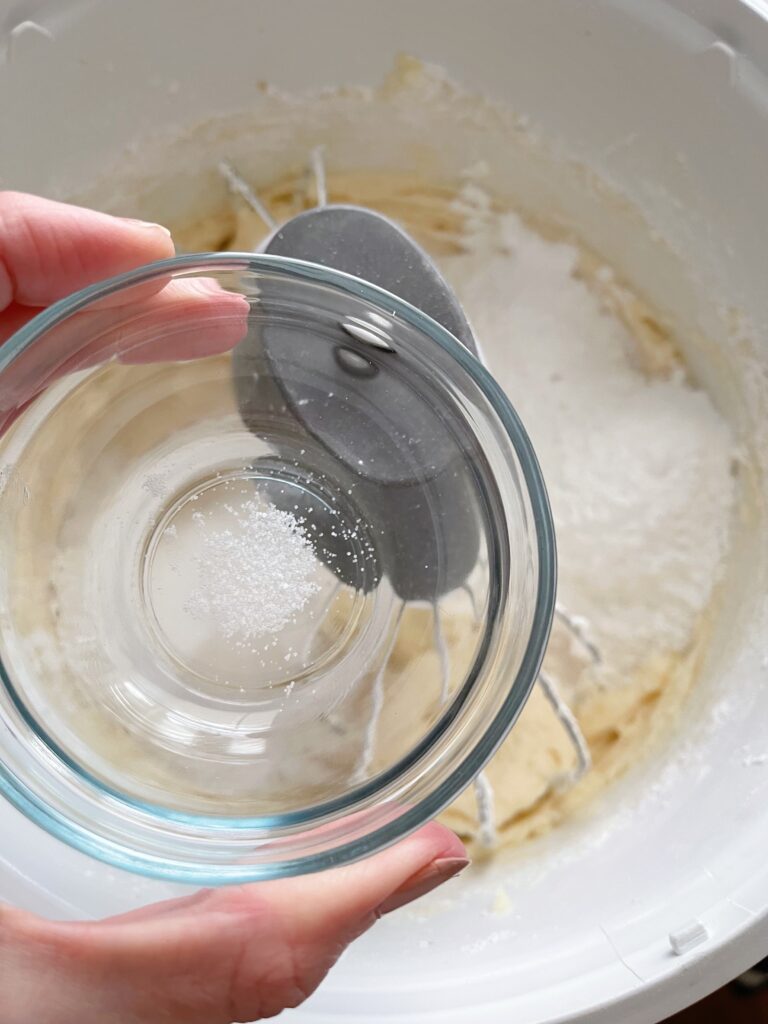 Milk or Heavy Cream- You will add this once the frosting has been mixed together to affect the consistency of the frosting.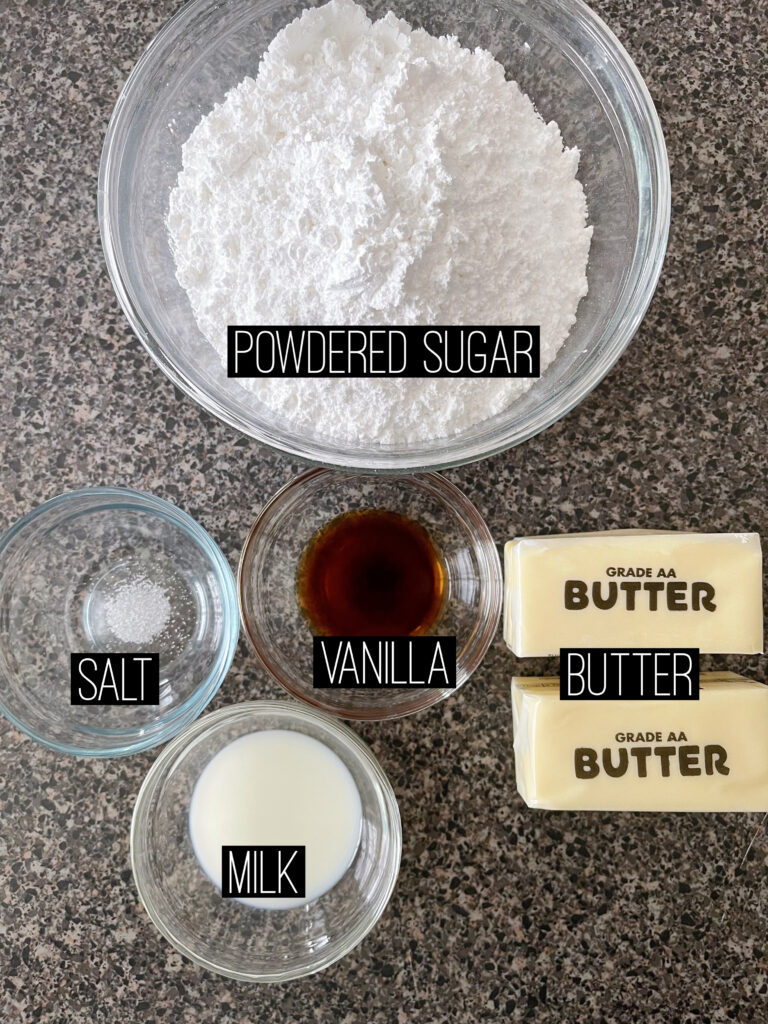 How to Make Classic Vanilla Buttercream Frosting
[1] Add the softened butter to the bowl of a stand mixer or a standard mixing bowl. Beat the butter for 1-2 minutes.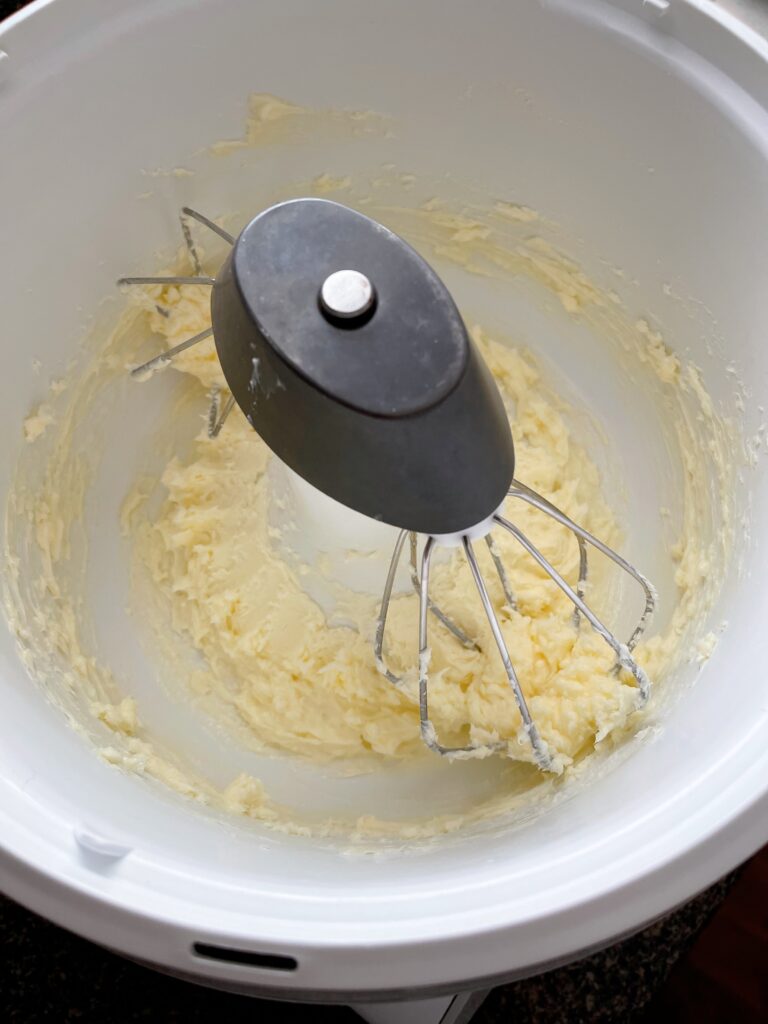 [2] Next, add the vanilla to the butter and mix until combined.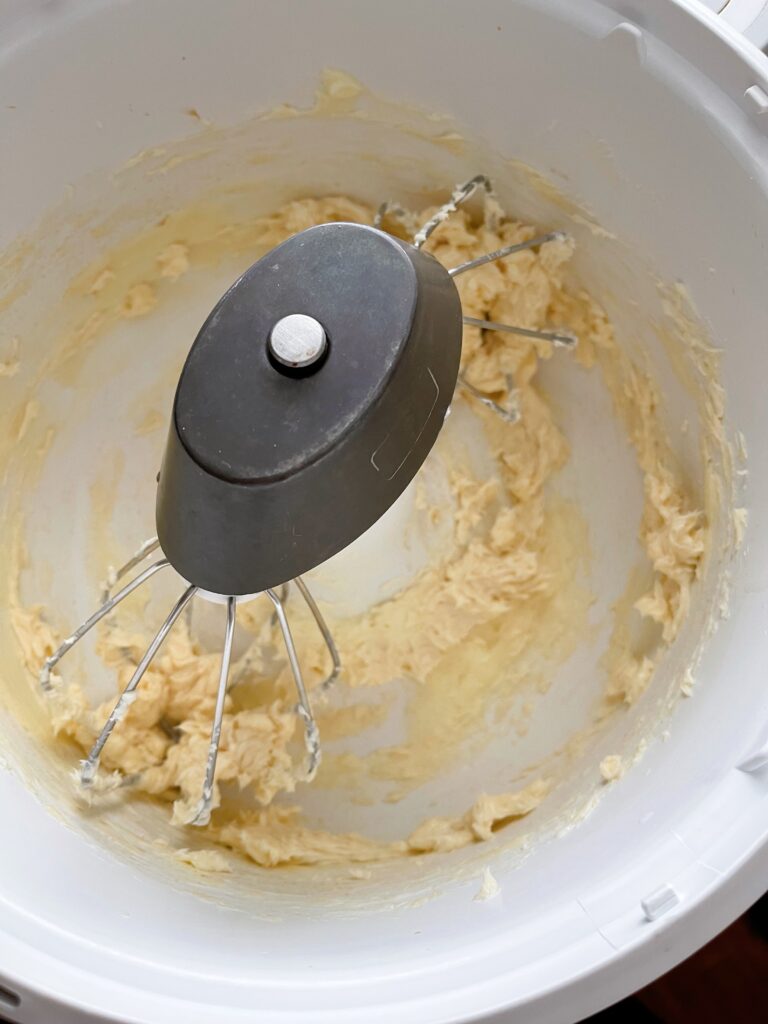 [3] Mix in 2 cups of powdered sugar and the salt.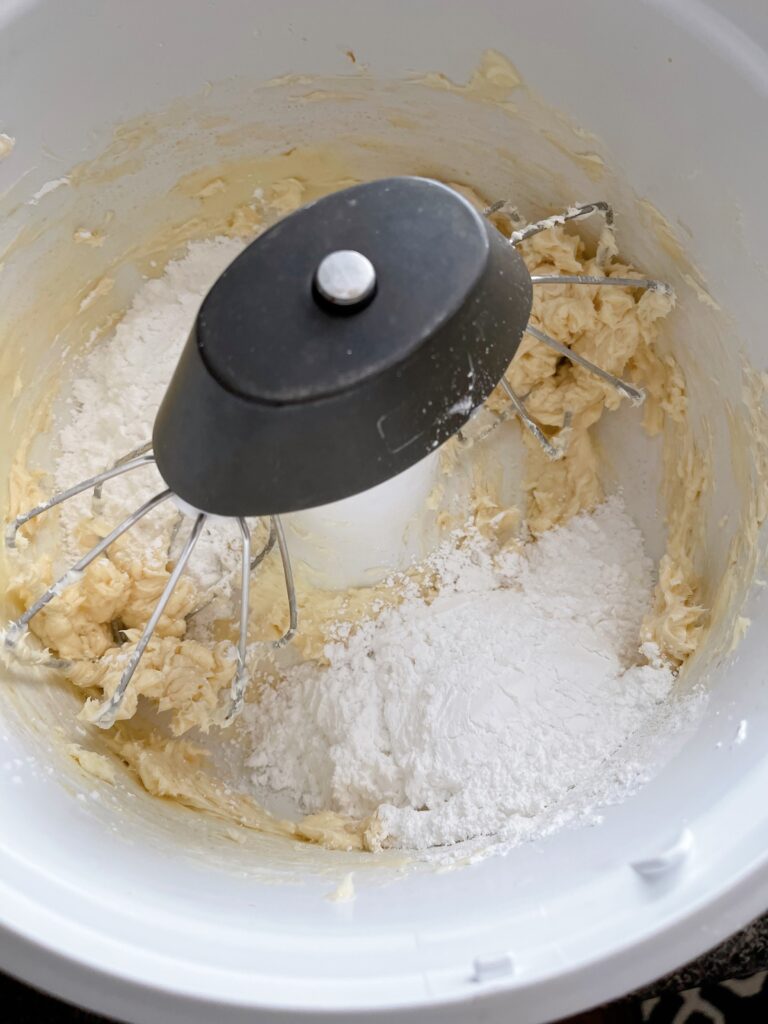 [4] Add the remaining 2 cups of powdered sugar and beat for 1-2 minutes.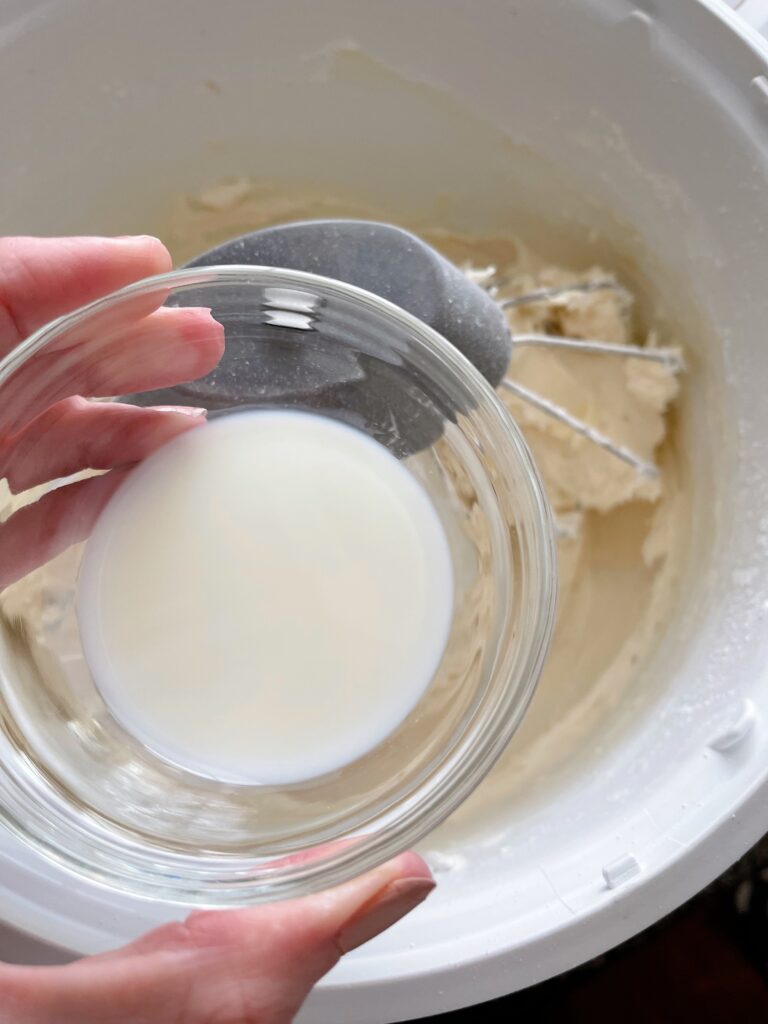 [5] If needed, add the milk or heavy cream one tablespoon at a time until the desired consistency is reached. Beat the frosting for an additional 1-2 minutes.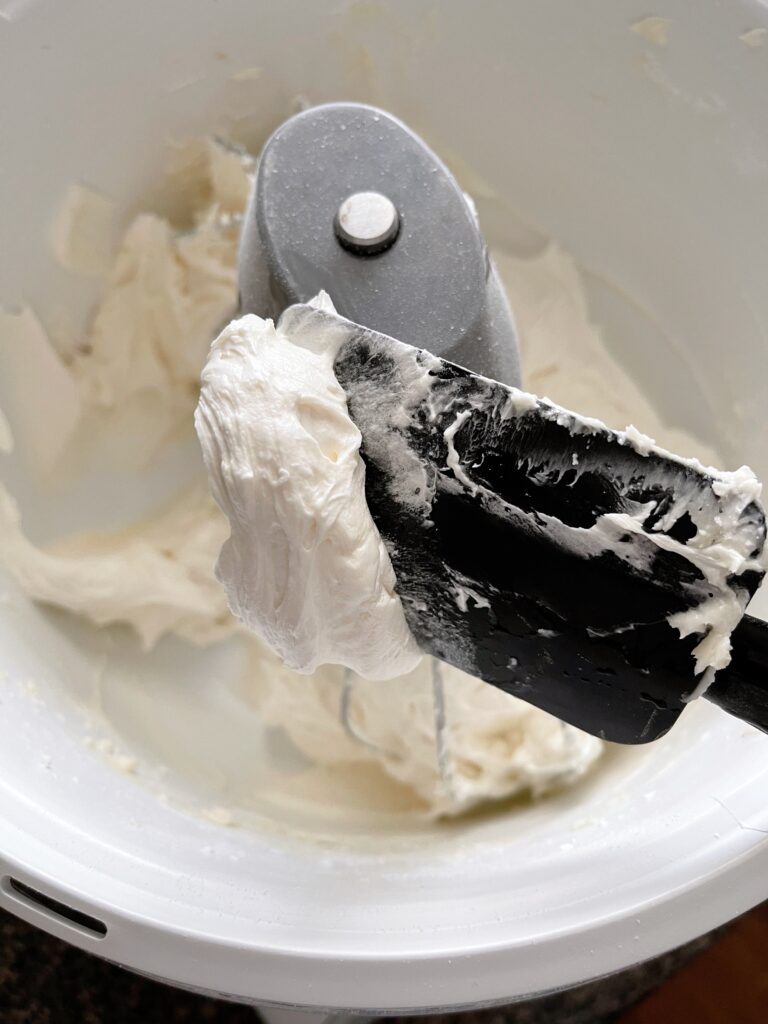 More Frosting Recipes to Try: