How to make the best, most fluffy, strawberry buttercream frosting with just four ingredients. Butter, strawberries, powdered sugar and milk!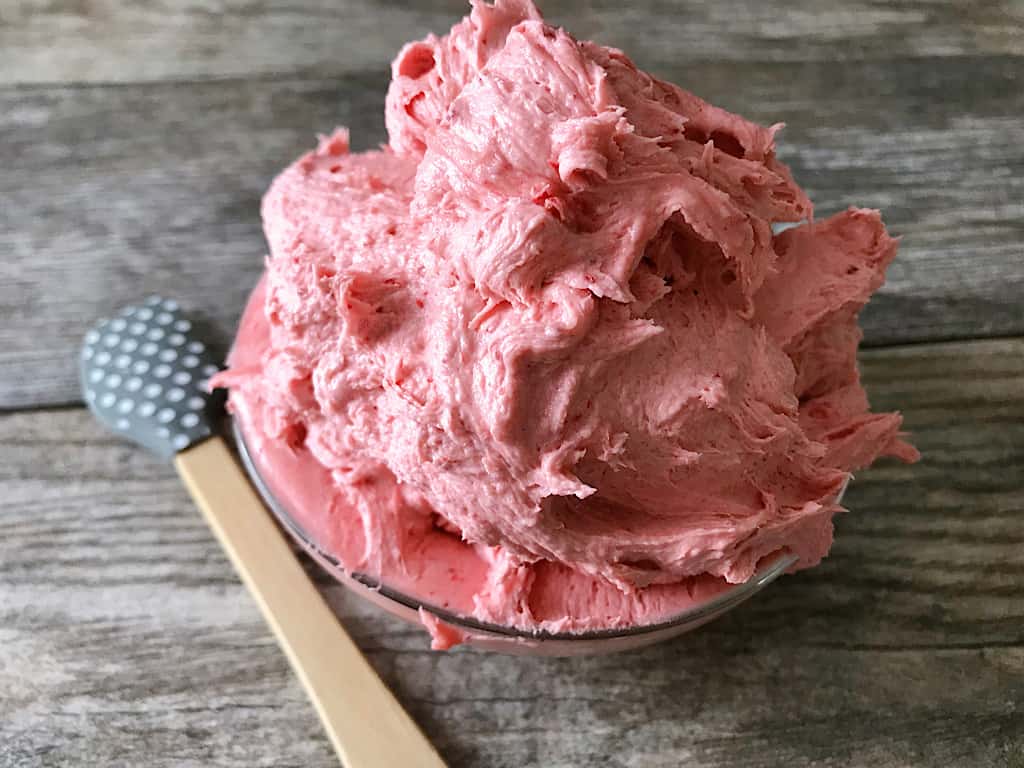 This post may contain affiliate links. When you click on these links, I get a small percentage back at no cost to you! For more information see my disclosure policy.
I have had a hard time finding a strawberry frosting recipe that is packed with real strawberry flavoring.
I have to admit that I am not a big fan of artificial strawberry flavoring. It just doesn't taste like strawberries.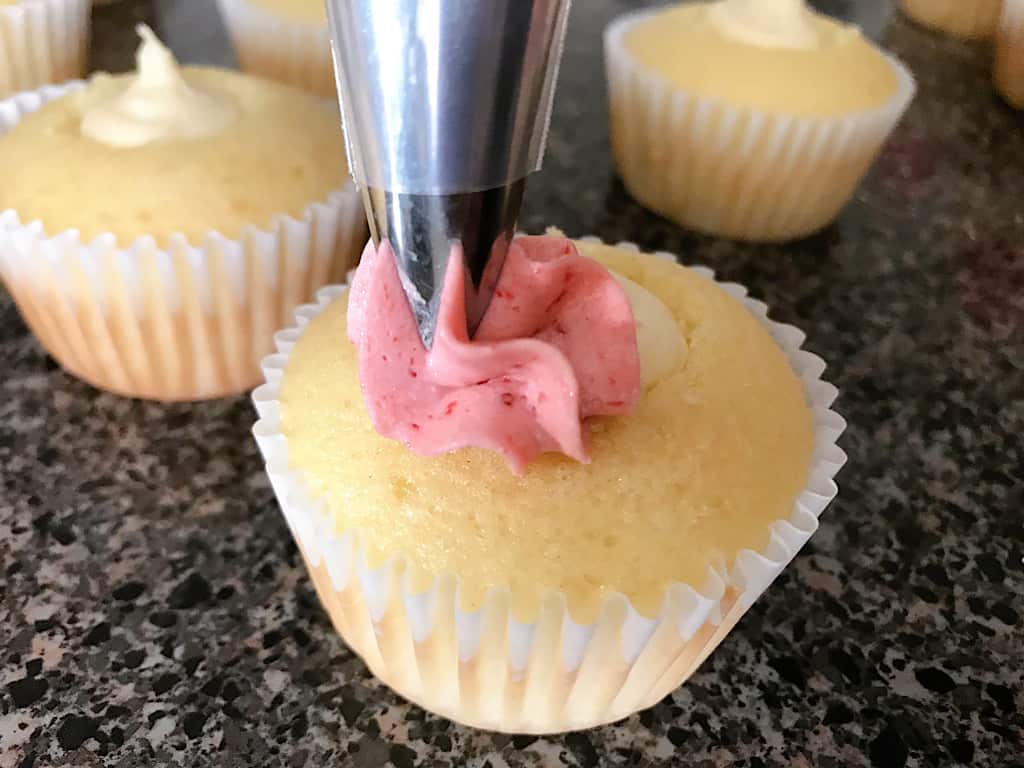 I have tried making strawberry frosting with jam, with strawberry extract, and with strawberry Jell-o, pureed strawberries, and frozen strawberries. But, the frosting just doesn't come out right.
But, this recipe uses freeze dried strawberries. It tastes amazing, and the color is perfection! Try this recipe with these Strawberry Cheesecake Cupcakes!
What Are Freeze Dried Strawberries?
Freeze dried strawberries are strawberries that have had the moisture extracted to preserve the fruit from spoiling.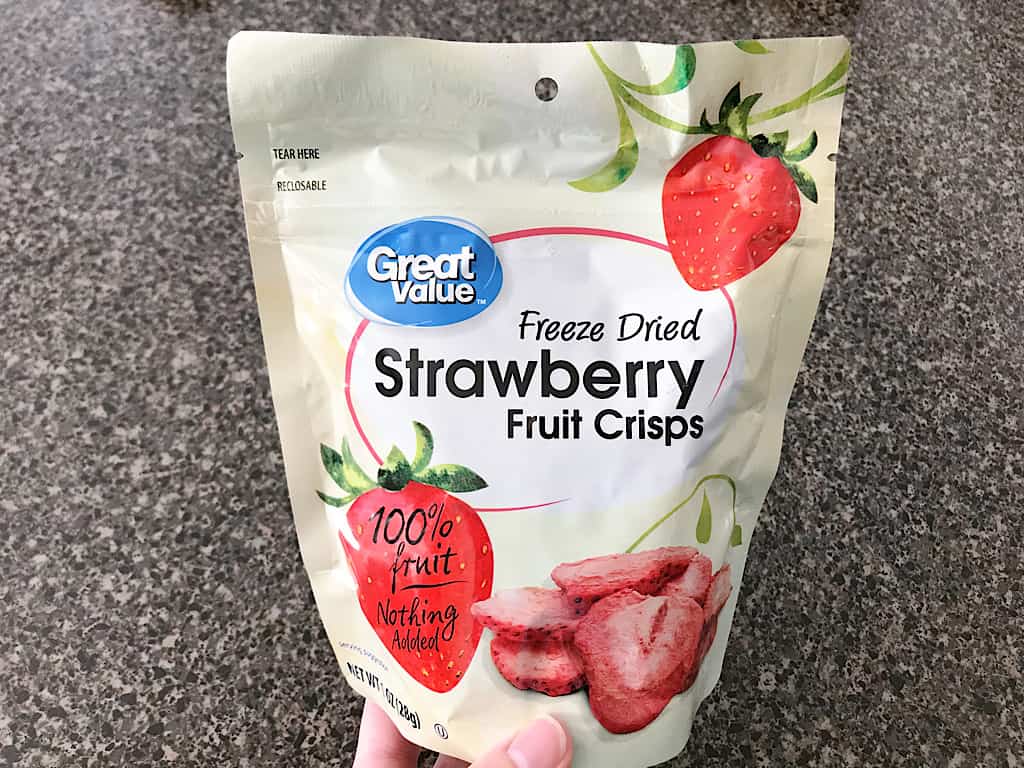 Where Can You Buy Freeze Dried Strawberries?
You can find freeze dried strawberries at most groceries stores, Wal-Mart, Target, and online at Amazon.com.
How Much Frosting Does This Recipe Make?
This recipe will yield about 2 1/2 – 3 Cups of frosting.
It was the perfect amount to frost 24 cupcakes and could easily frost an 8 inch cake 2-layer cake.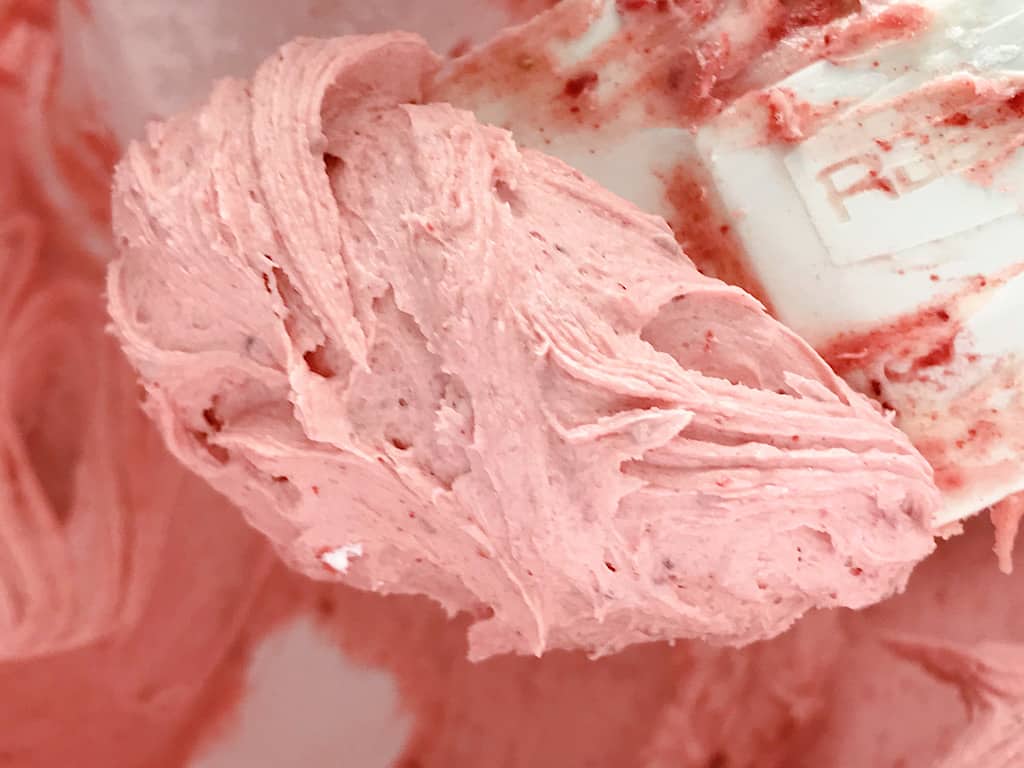 Helpful Kitchen Tools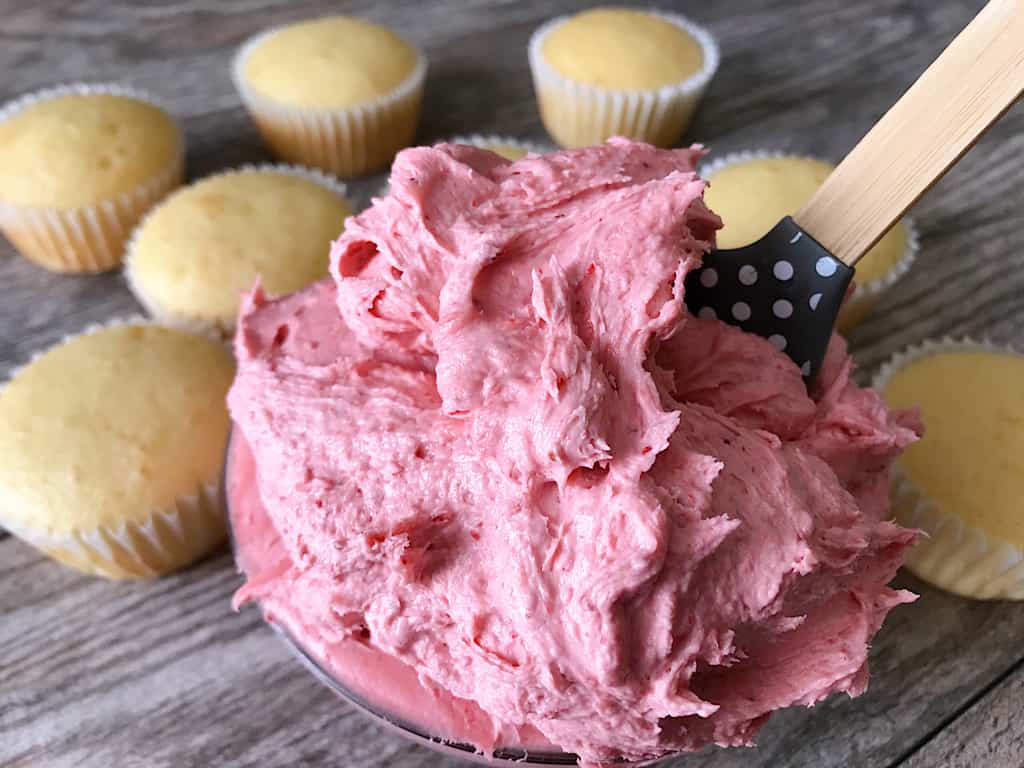 Strawberry Buttercream Ingredients
1 Cup Unsalted Butter, softened

2-4 Tablespoons Milk or Cream

4 Cups Powdered Sugar
How to Make Strawberry Buttercream Frosting
Begin by adding the softened butter to the bowl of a stand mixer.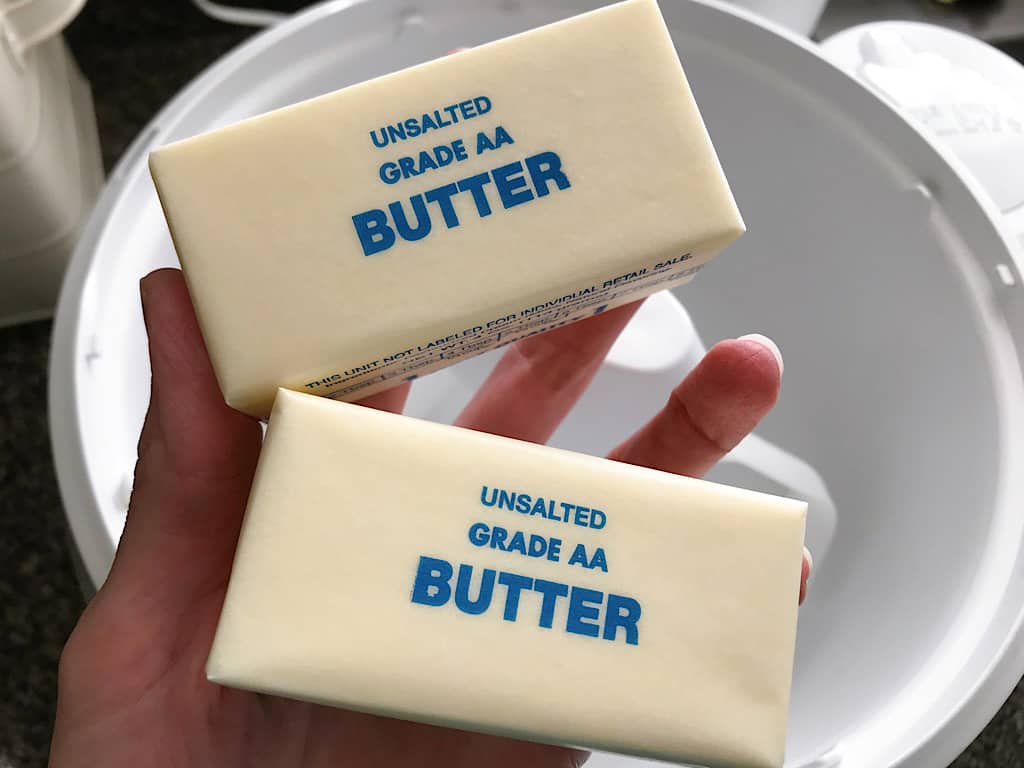 Add the package of freeze dried strawberries to a food processor and process until it has turned into fine crumbs.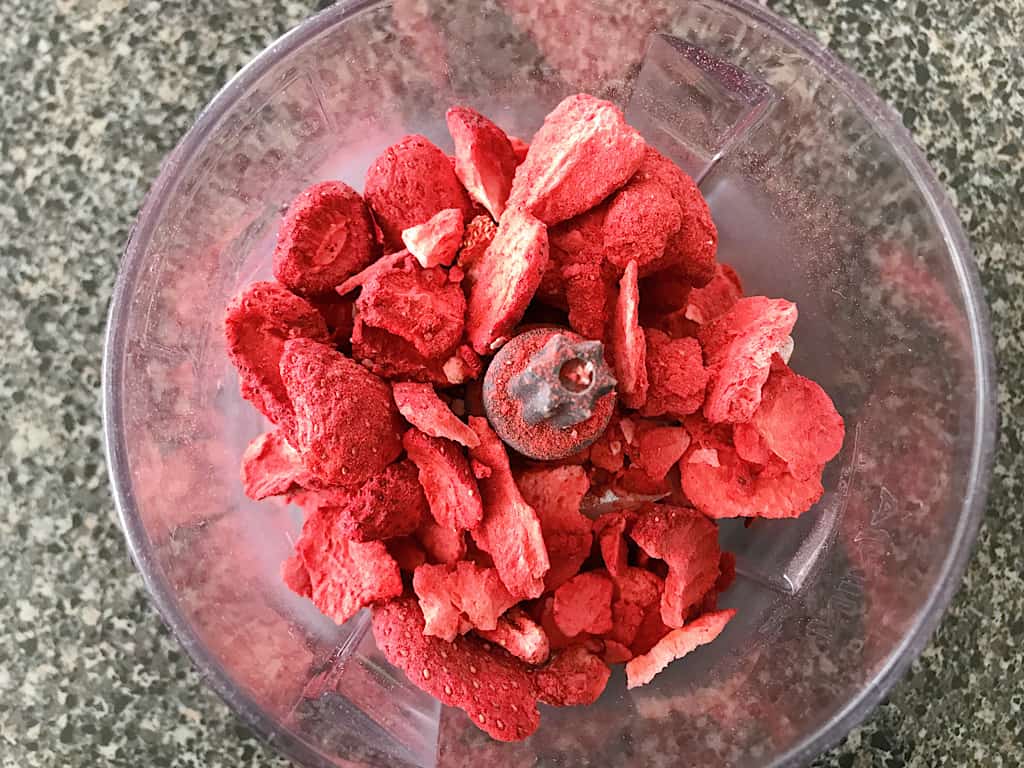 Pour the strawberry powder into the mixer with the softened butter and mix until incorporated.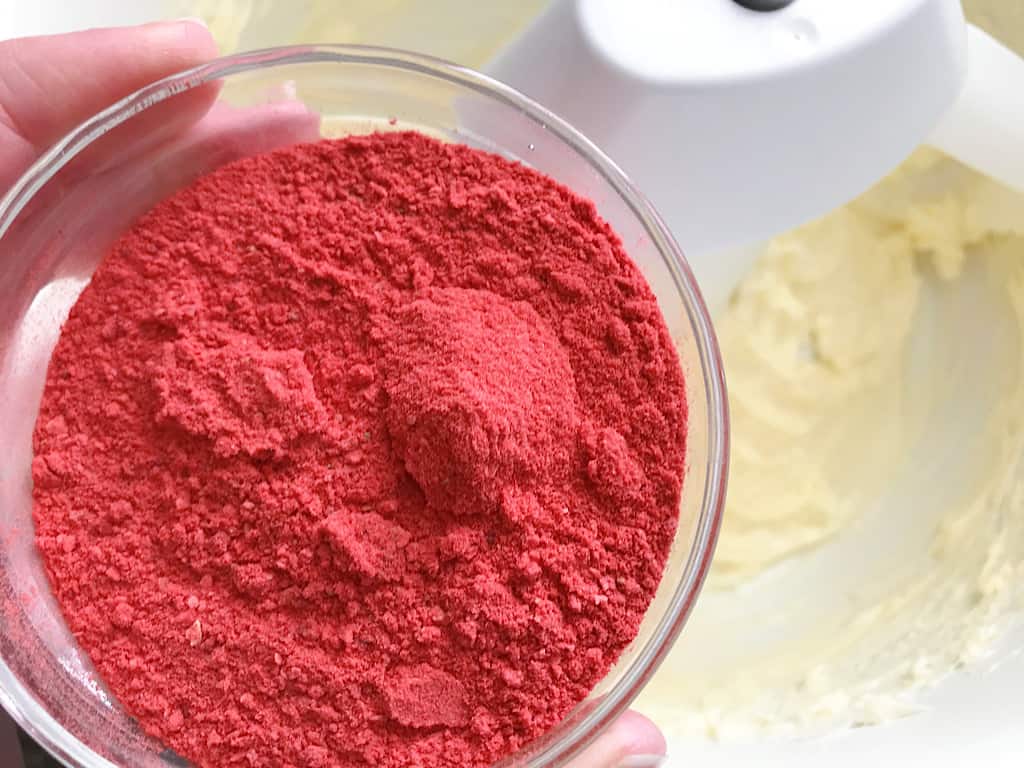 Measure 2 tablespoons of milk or cream into the bowl and mix.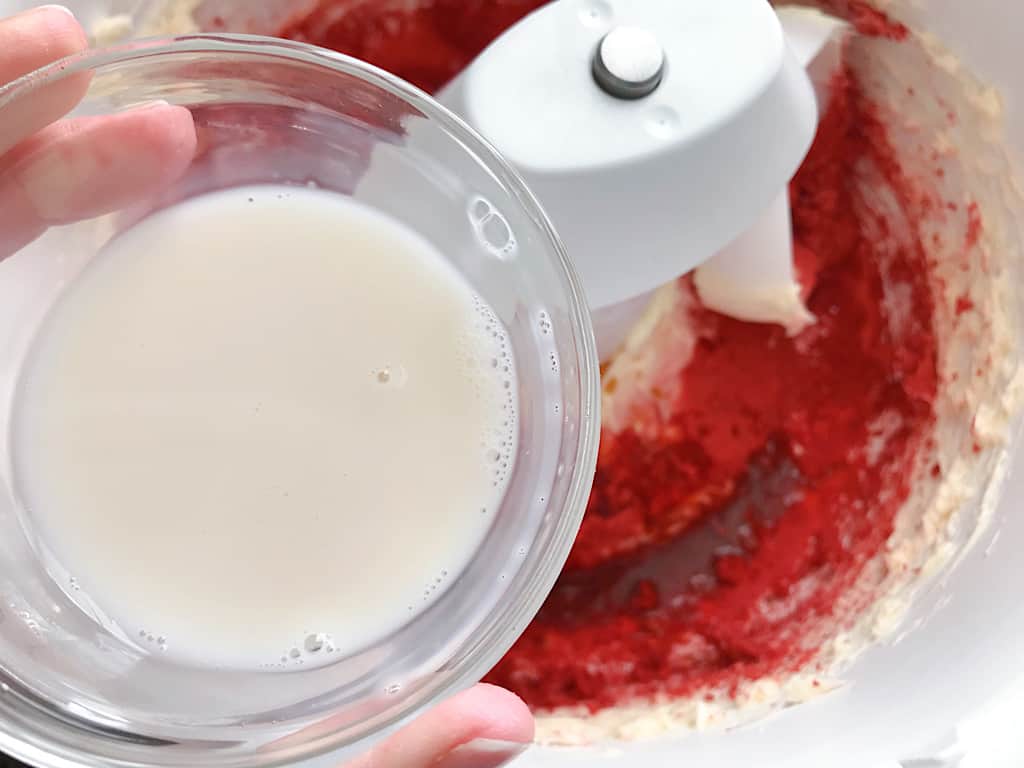 Add the powdered sugar, one cup at a time, mixing after each addition.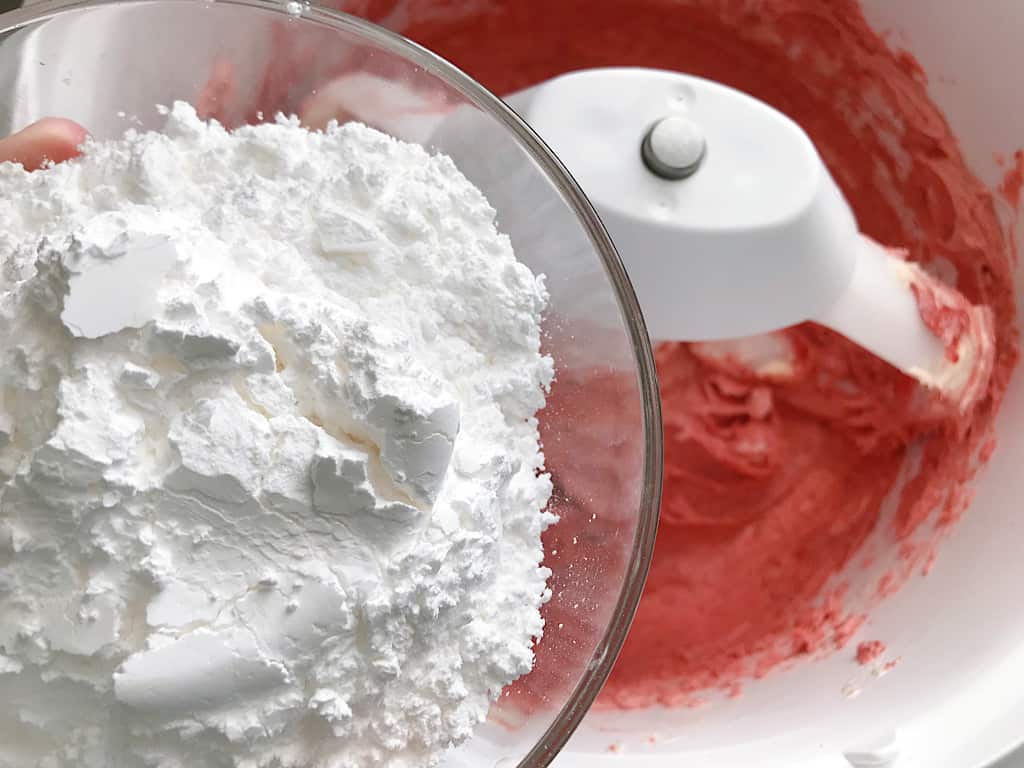 Check the consistency of the frosting. If needed, add 1 or 2 more tablespoons of milk or cream.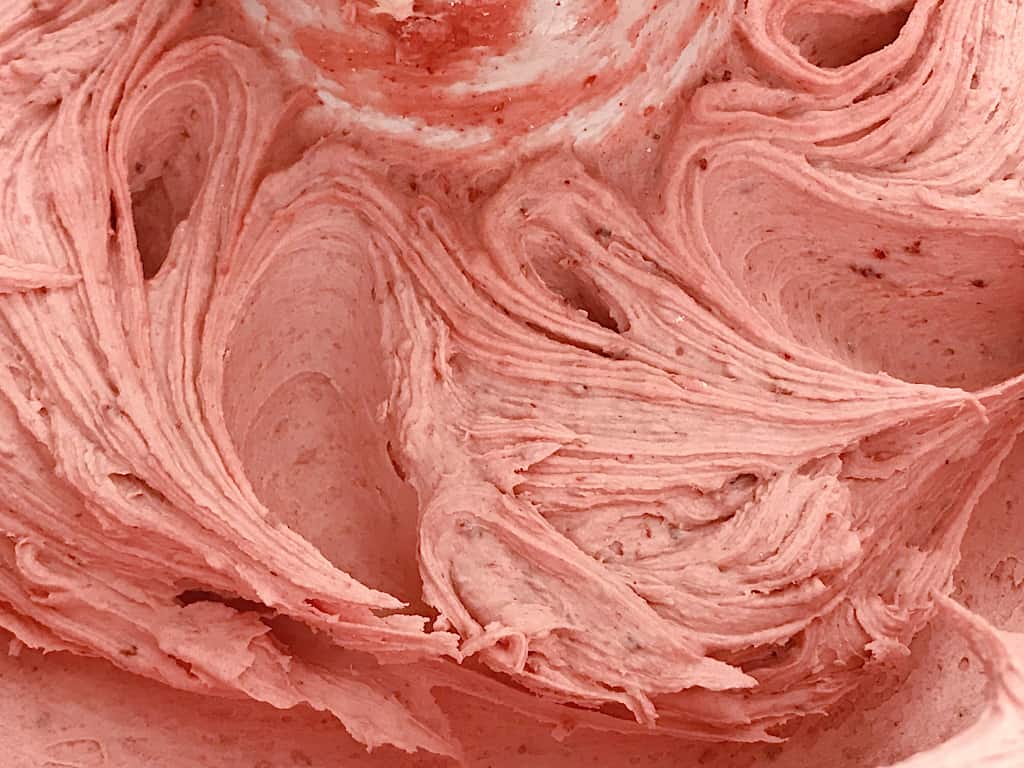 Whip the frosting on high speed for 2-3 minutes.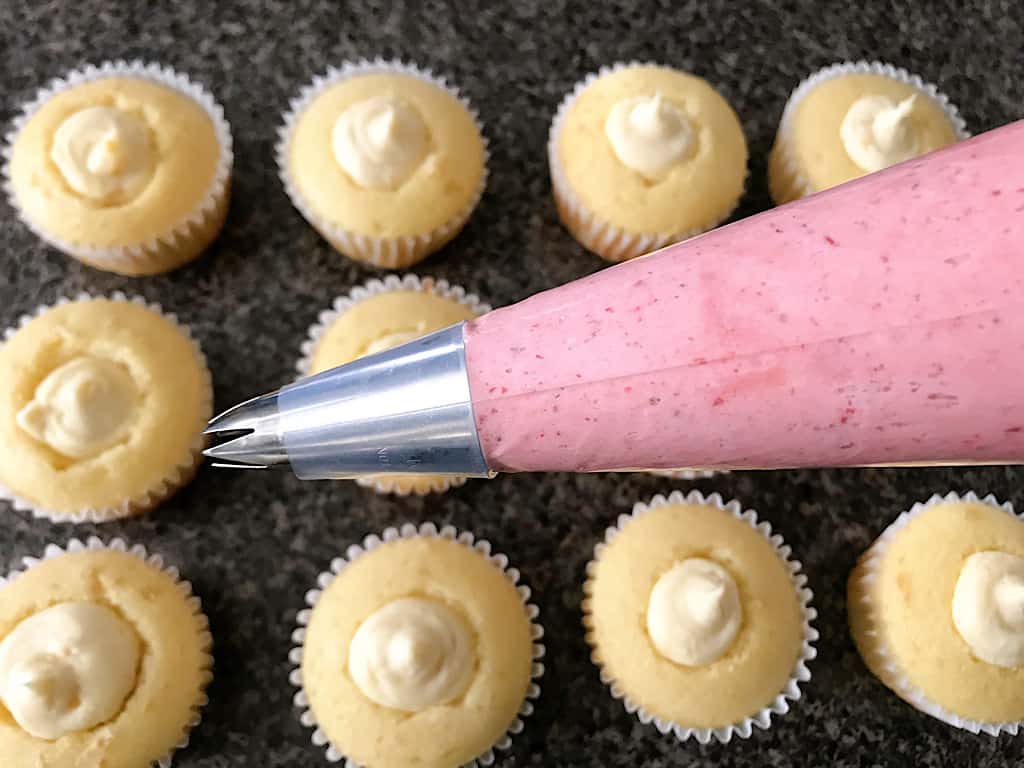 Add the frosting to a piping bag to frost cupcakes or use to frost your favorite cake!
Other Frosting and Filling Recipes: