Chocolate Salted Caramel Cupcakes are moist chocolate fudge cupcakes, stuffed with decadent salted caramel chocolate ganache and topped with creamy salted caramel chocolate buttercream frosting.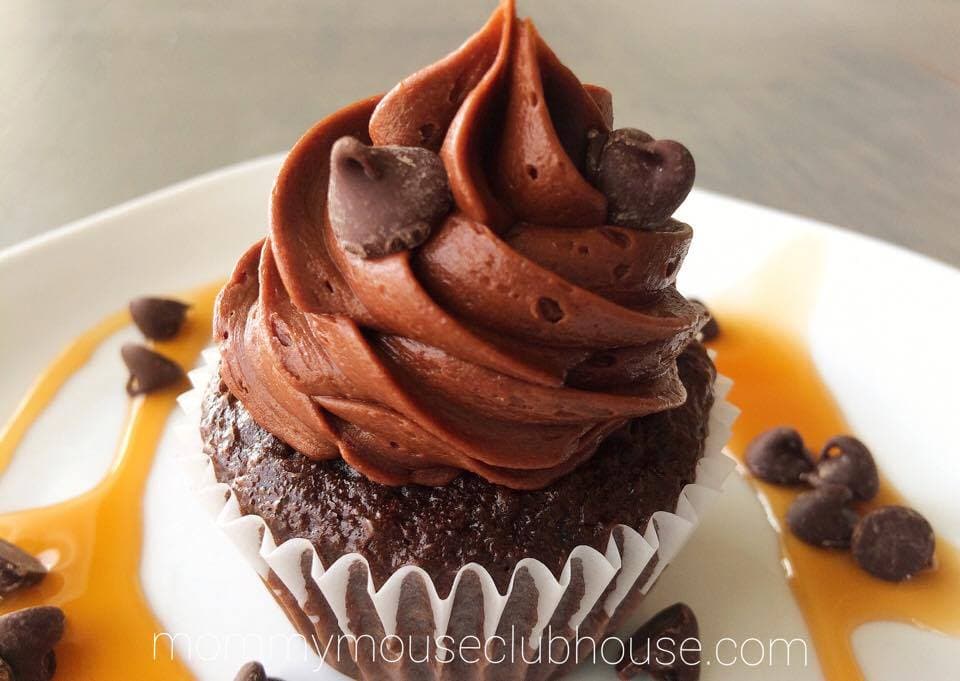 This post may contain affiliate links. When you click on these links, I get a small percentage back at no cost to you! For more information see my disclosure policy.
Below you will find tips, tricks and helpful hints for making this recipe including step by step instructions with pictures. If you would like to go directly to the recipe, scroll down to the recipe card or tap "Jump to Recipe" at the top of the page.
A friend of mine asked me to make her gold cupcakes for her Oscar party. Gold cupcakes? How in the world do you pull that off?
I searched the internet and found out that you can buy gold flecks that will tint your frosting gold, but they were super expensive.
Instead, I took a trip to the craft store and found food color spray! It is made by Wilton and found in the cake decorating aisle at Michaels, Joann's and Walmart. It's basically spray paint for your food and it worked like a champ!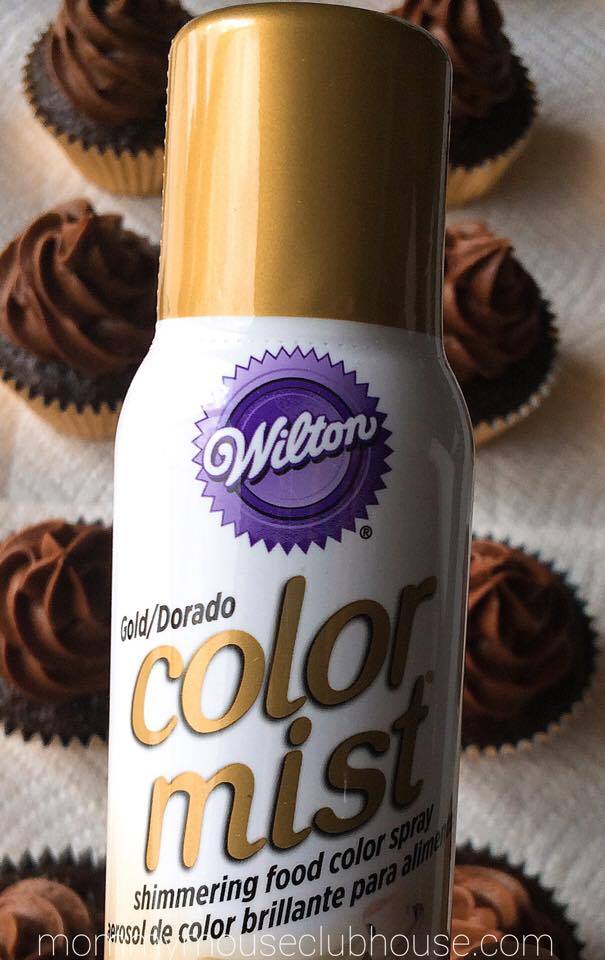 I decided that chocolate frosting would look really good with the gold spray food coloring so I needed to figure out what flavor of cupcake I was going to make. That's when I came up with Chocolate Salted Caramel Cupcakes.
It is a moist, dense chocolate fudge cupcake, filled with decadent salted caramel chocolate ganache, and topped with creamy salted caramel chocolate buttercream.
Ingredients
Cupcakes
1 Box Chocolate Fudge Cake Mix

1/2 Cup Butter, melted

1 1/4 Cups Milk

4 Eggs
Salted Caramel Ganache
Chocolate Salted Caramel Buttercream
1 1/2 Cups Butter, softened

3/4 Cup Cocoa Powder

3/4 Cup Caramel Ice Cream Topping

1 Teaspoon Salt

2-3 Tablespoons Milk

5 Cups Powdered Sugar
Directions
Cupcakes
When I make cakes and cupcakes, I almost always use a cake mix and "doctor" it up. It makes life so much easier and tastes just as good as a cake you would buy at a bakery.
Take your cake mix and use melted butter instead of oil, milk instead of water and use one more egg than is called for on the box. That's it!
[1] Add the cake mix, eggs, milk, and melted butter to a large mixing bowl or bowl of a stand mixer. Beat the ingredients on medium speed for about 30 seconds, then 2 minutes on high.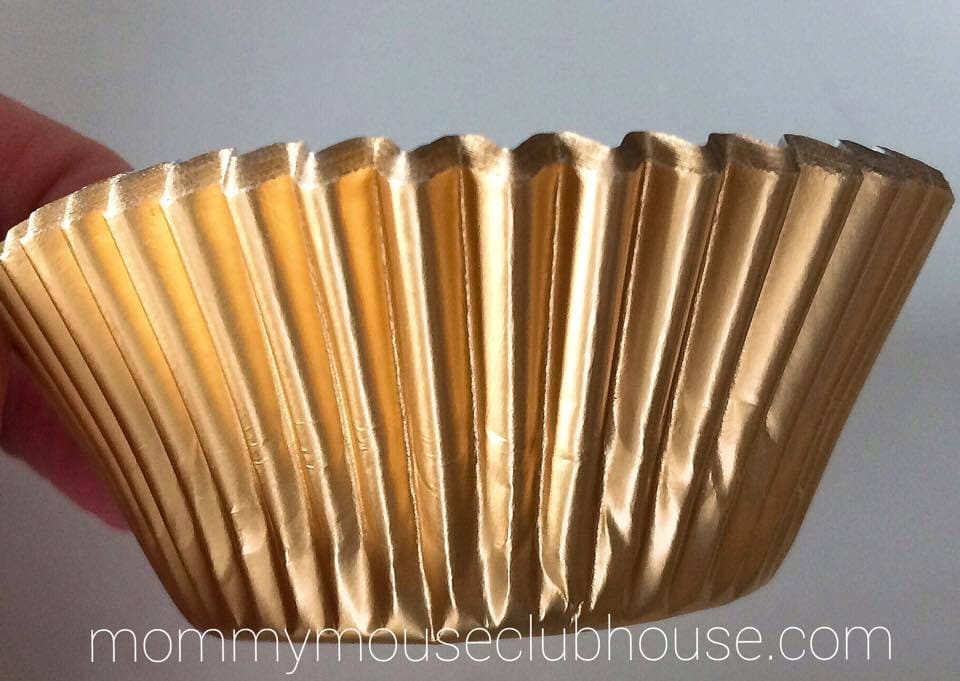 [2] Line a pan with cupcake liners. I used gold cupcake liners to match my theme. Fill the liners with about 3 tablespoons of batter. I like to use a one tablespoon cookie scoop and did three scoops. It seems to put the perfect amount of batter in each cup.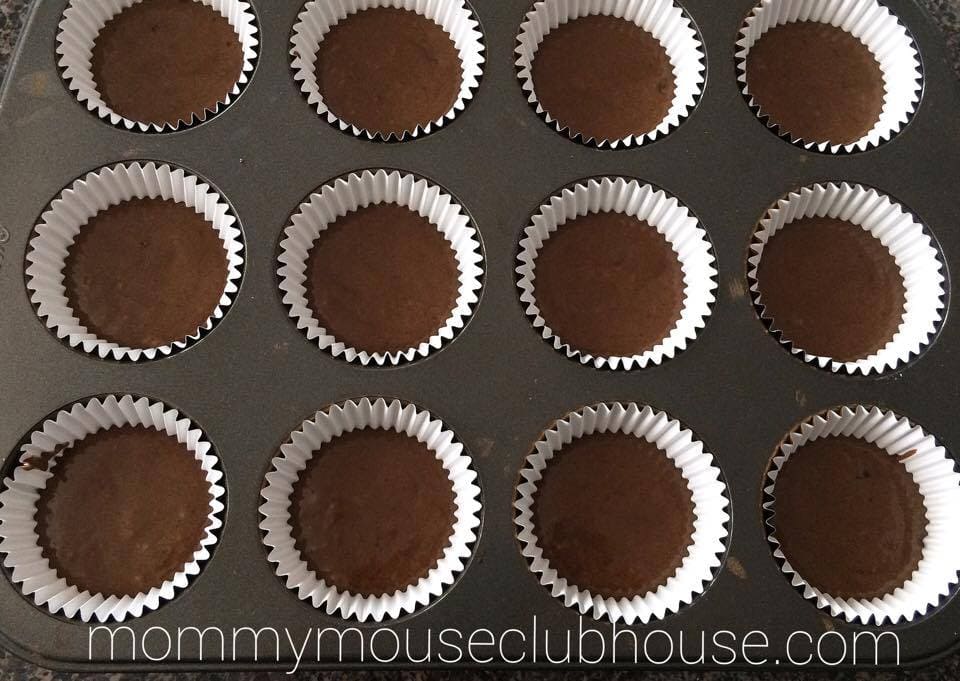 Salted Caramel Ganache Filling
The next thing you will want to focus on is the filling. When I make cupcakes, they always have a filling. It takes them to the next level!
Believe me, your friends and family will think you have major skills if you take the extra step to add a filling to your cupcakes.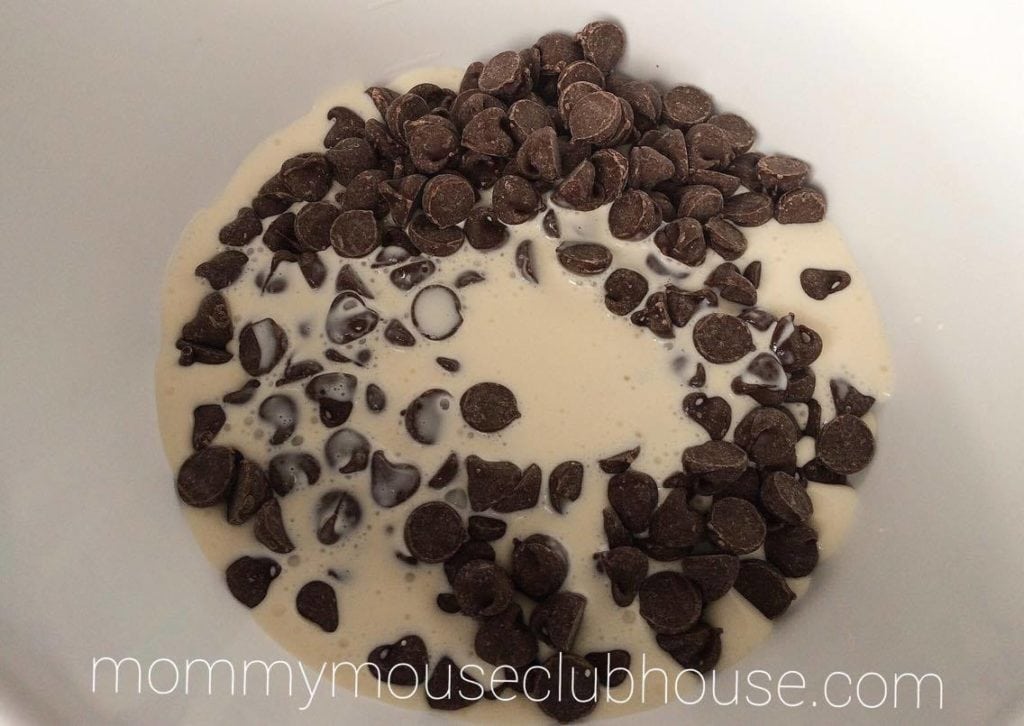 [1] Put the chocolate chips in a microwave-save bowl and pour in the heavy cream.
[2] Microwave the mixture on 50% power in 30 second intervals, stirring each time, until the chocolate is melted.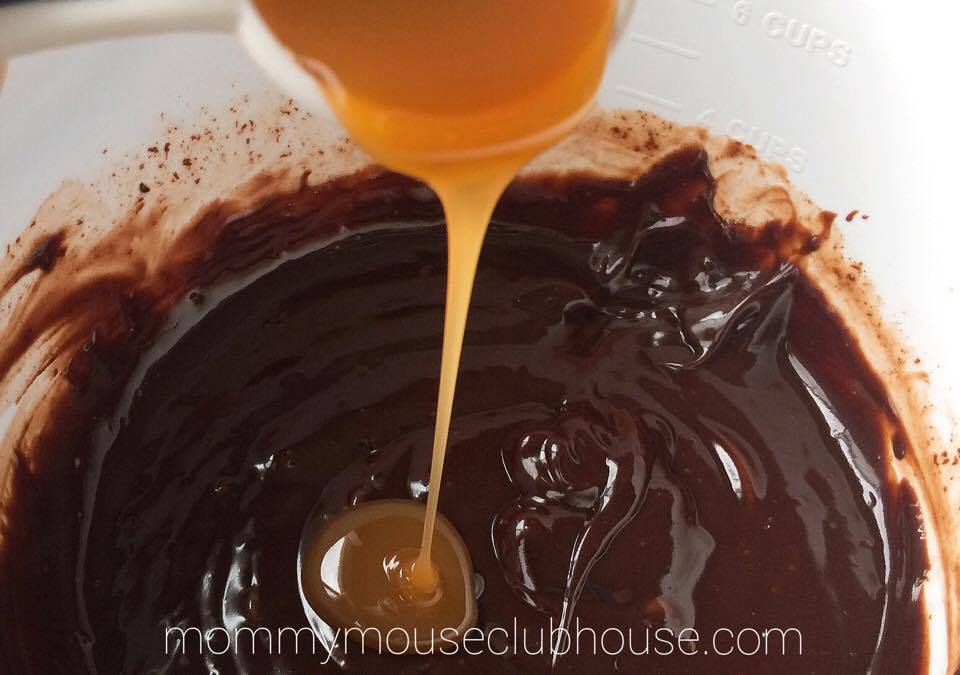 [3] Add the caramel ice cream topping and salt. Set it aside to thicken up.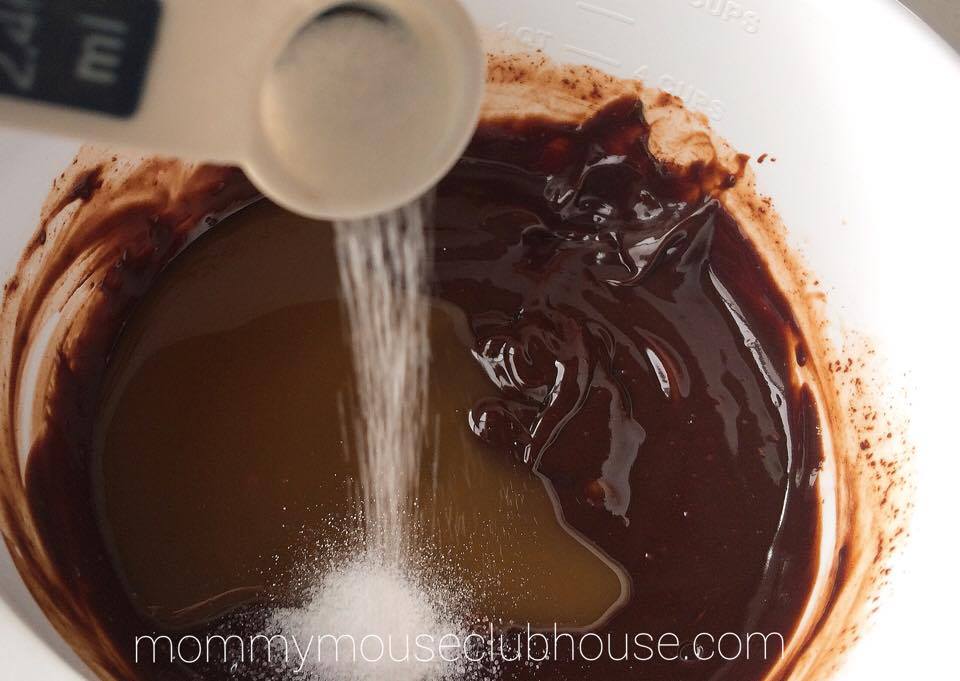 Chocolate Salted Caramel Buttercream
[1] Whip the softened butter with your mixer until fluffy.
[2] Add the cocoa powder and mix again. Pour in the caramel ice cream topping and salt.
[3] Mix in the powdered sugar, one cup at a time, adding milk as needed. Beat the frosting until it is light and creamy.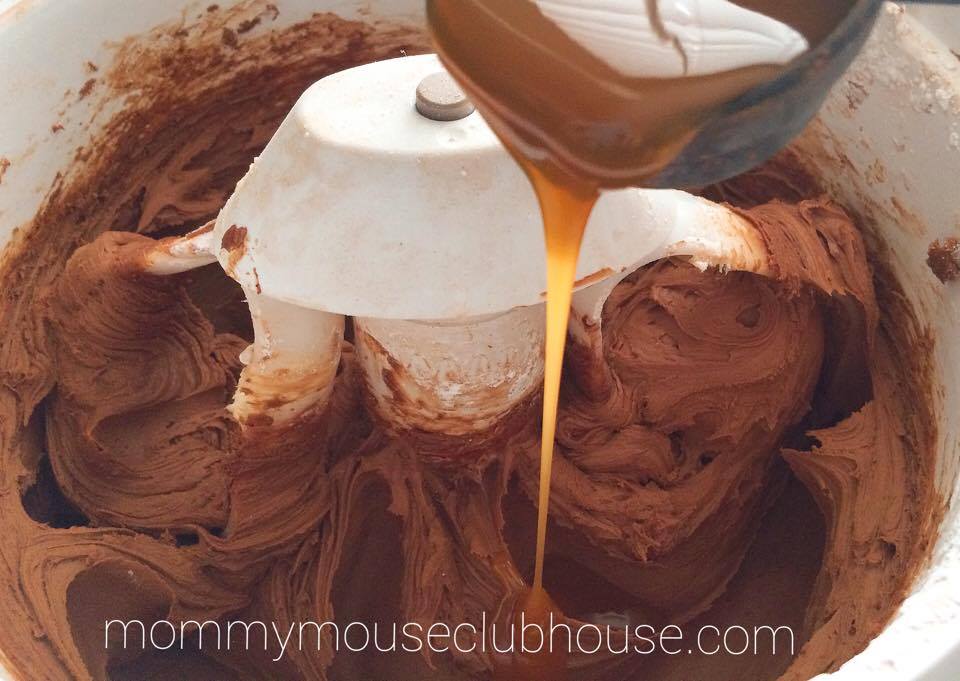 Cupcake Assembly
[1] To assemble the cupcakes, cut a hole in the center of the cooled cupcakes.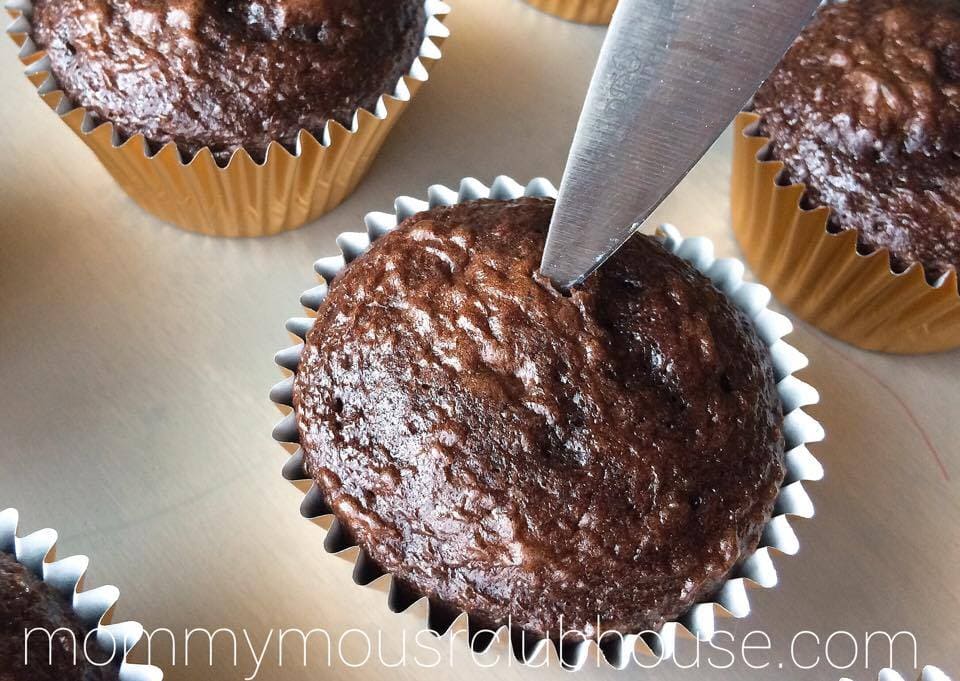 [2] Using a ziplock bag with the end cut off, pipe the Salted Caramel Chocolate Ganache into the center of each cupcake.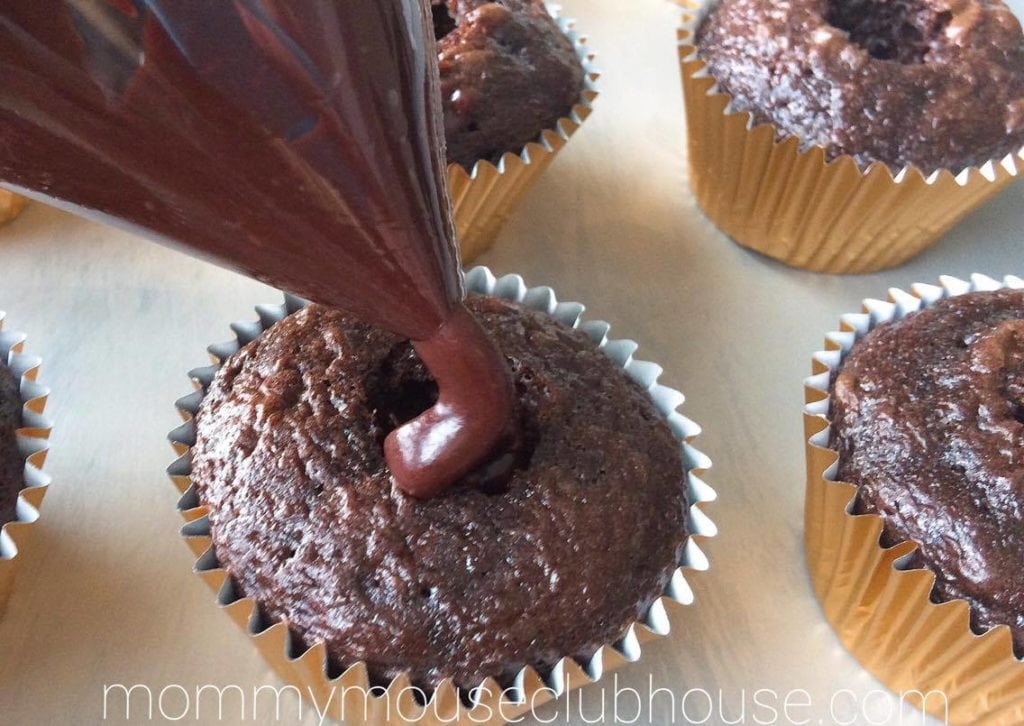 [3] Fill a piping bag with frosting and using a Wilton 1M tip or similar, pipe the frosting on the cupcake in a circular motion.
[4] If you decide to make your cupcakes gold, now is the time to get out the Wilton Food Color Spray.
[5] Using light, quick strokes, spray the gold color onto the cupcakes. Beautiful aren't they?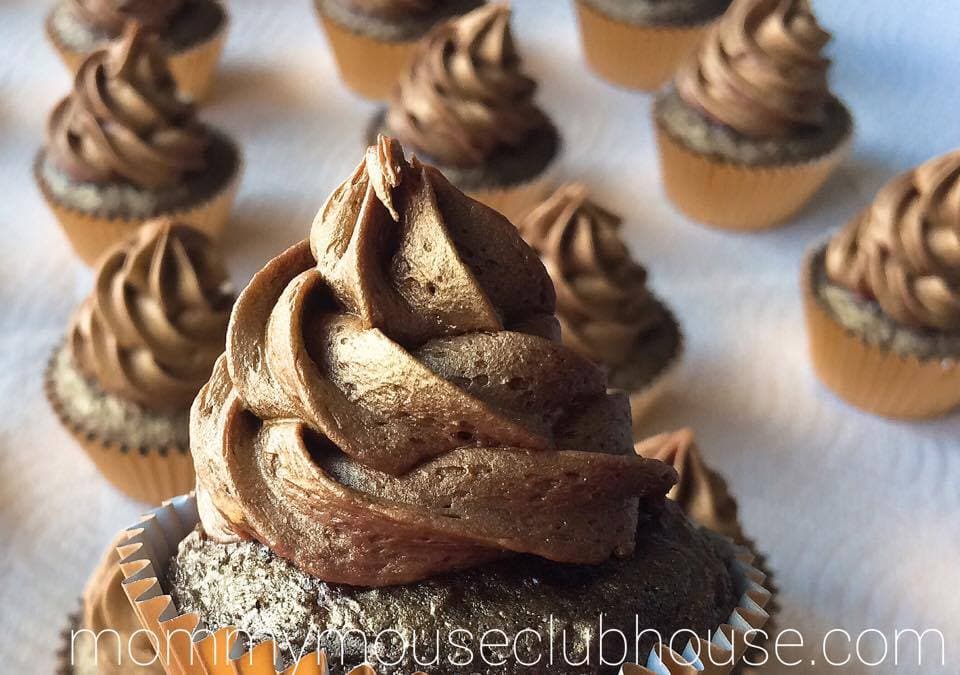 On the cupcakes that I didn't color gold, I topped the frosting with 3 chocolate chips, to make them look extra yummy. I hope you enjoy making, and eating these Triple Chocolate Salted Caramel Cupcakes!
More Cupcake Recipes to Try: