This creamy Sea Salt Caramel Hot Cocoa is the perfect blend of rich Ghirardelli chocolate and salted caramel that is topped with whipped cream, drizzled with Ghirardelli Sea Salt Caramel Sauce, and a Ghirardelli chocolate square.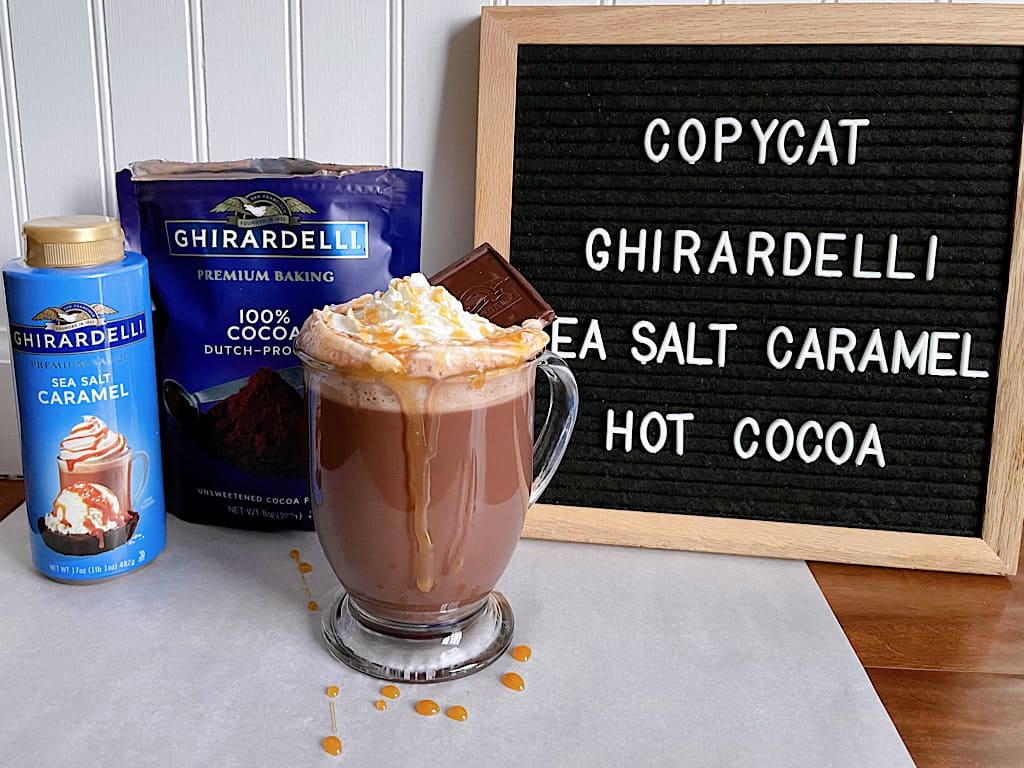 This post may contain affiliate links. When you click on these links, I get a small percentage back at no cost to you! For more information see my disclosure policy.
Below you will find tips, tricks and helpful hints for making this recipe including step by step instructions with pictures. If you would like to go directly to the recipe, scroll down to the recipe card.
Why I Love This Hot Cocoa
I fell in love with hot cocoa while at Disneyland on a cold day. I walked into the Ghirardelli Soda Fountain, saw it on the menu and knew I needed it in my life. And I was right.
The smooth hot chocolate is definitely complimented by the salted caramel sauce that is added.
Where Can I Buy Ghirardelli Sea Salt Caramel Hot Cocoa
You can buy this delicious beverage at Disney California Adventure, Disney Springs in Florida, and Ghirardelli Square in San Francisco!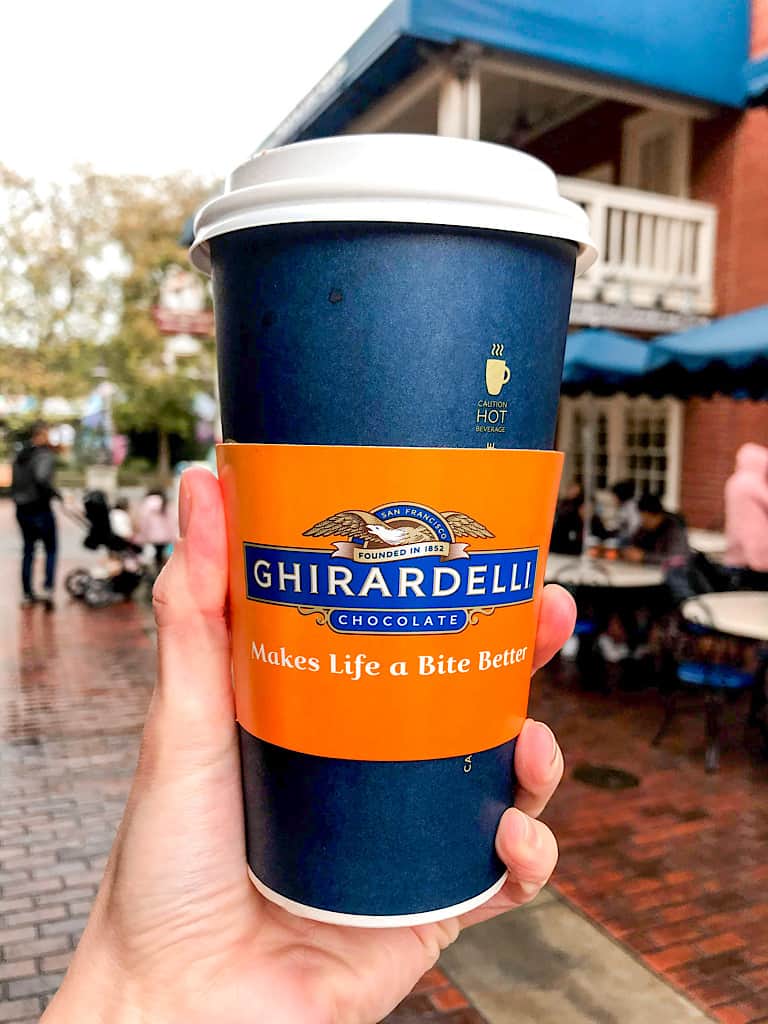 The Difference Between Hot Cocoa and Hot Chocolate
Generally, hot cocoa is made with water and cocoa powder while hot chocolate is made with milk and melted chocolate.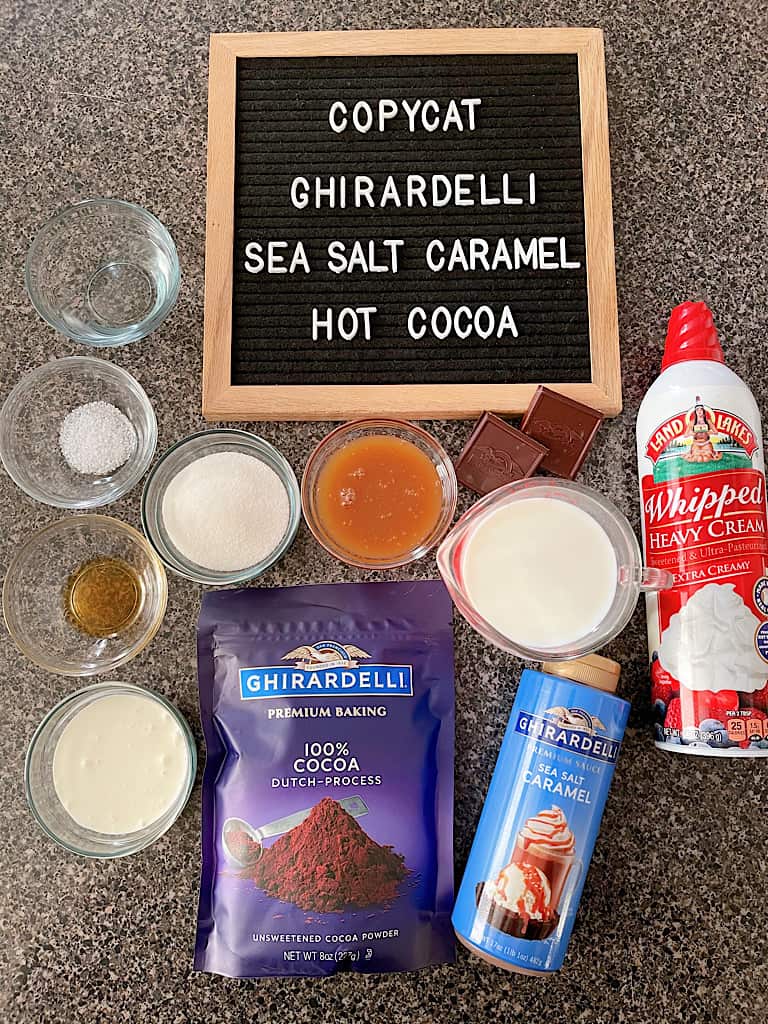 Hot Cocoa Ingredients
Cocoa Powder: You can use any brand of cocoa powder, but I recommend Ghirardelli.
Sugar: This adds sweetness to the drink.
Water: This helps dissolve the cocoa powder and sugar.
Ghirardelli Sea Salt Caramel Sauce: This is what makes this hot cocoa special! You can find it at Ghirardelli stores, some grocery stores, or online. I bought mine at Walmart.
Milk: I used whole milk, but you could use any type of milk.
Vanilla Extract: This is optional, but I like the flavor it adds.
Heavy Cream: This makes the drink richer and creamier.
Hot Cocoa Toppings
Whipped Cream: Use high quality whipped cream.
Ghirardelli Sea Salt Caramel Square: This makes a delicious decoration on top of the hot cocoa. They can be found at most grocery stores.
Sea Salt: This is optional, but I like the salty flavor it adds.
Ghirardelli Sea Salt Caramel Sauce: To drizzle on top.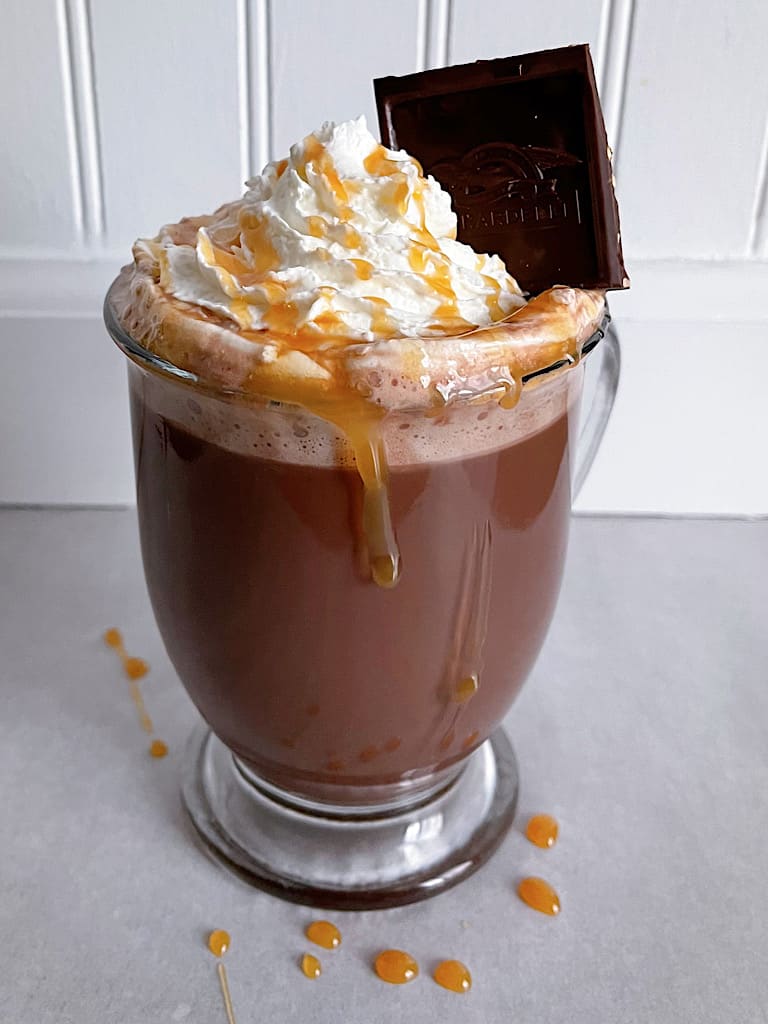 How to Make Ghirardelli Hot Cocoa
[1] Add the cocoa powder, sugar, and water to a sauce pan and bring to a boil.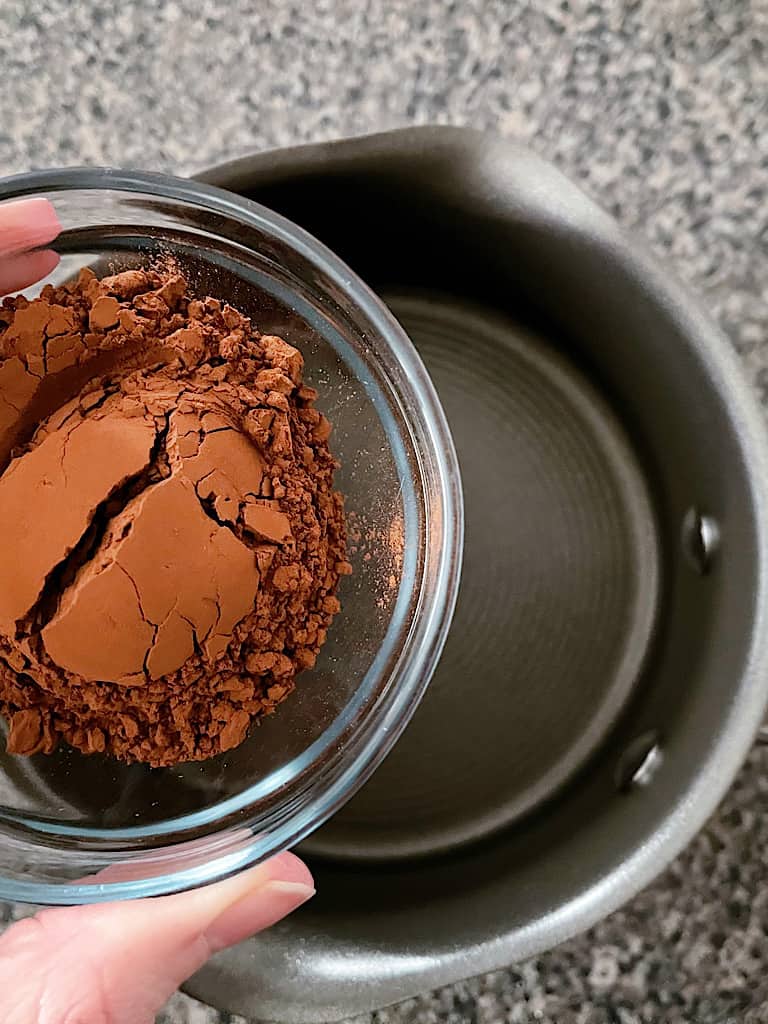 [2] Reduce heat to and simmer for 5 minutes.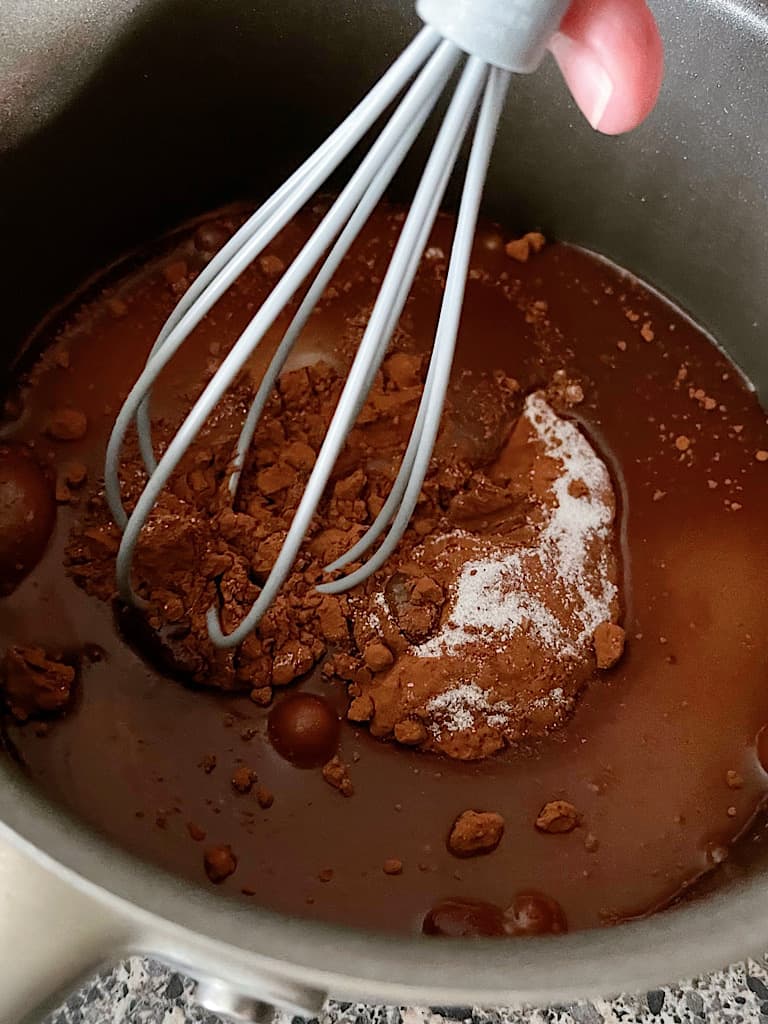 [3] Stir in the caramel sauce and simmer for 1 minute.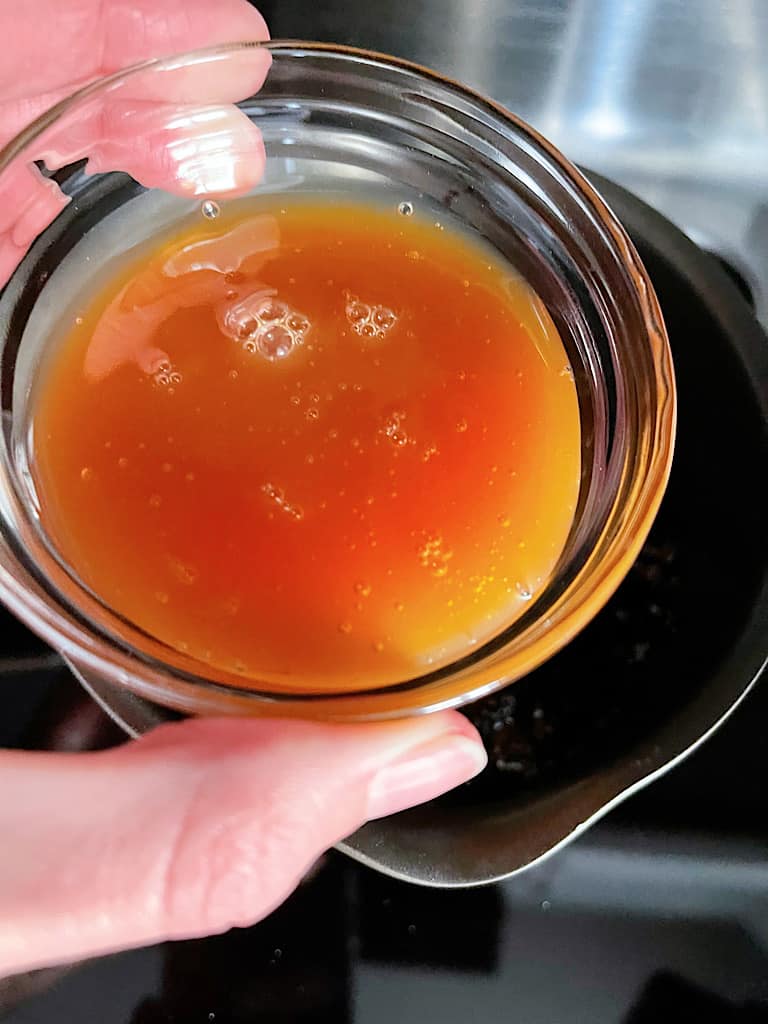 [4] Add in the milk and allow to warm back up, but do not boil.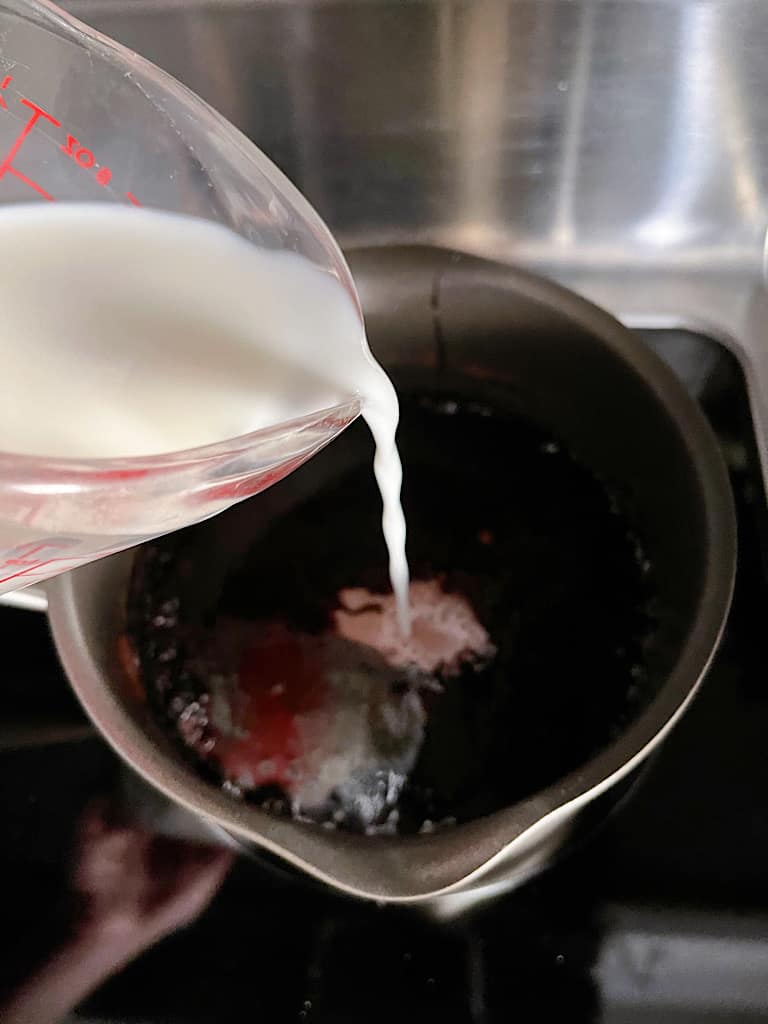 [5] Remove the hot cocoa from heat and stir in the vanilla and heavy cream.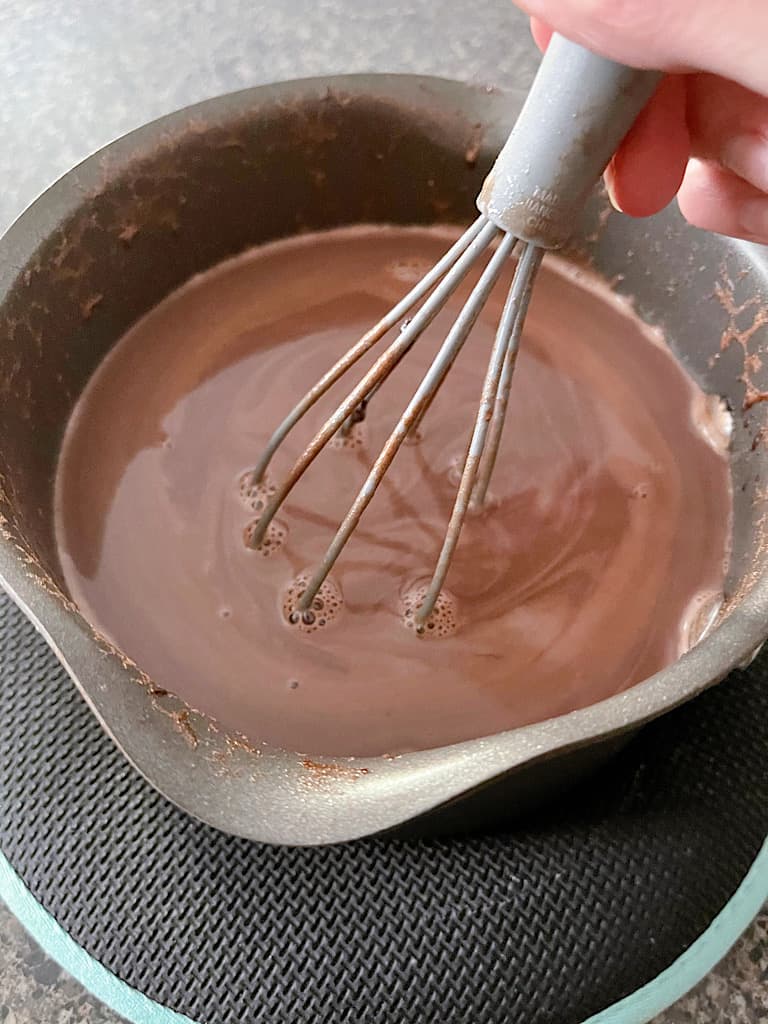 [6] Divide the hot cocoa between 4 mugs.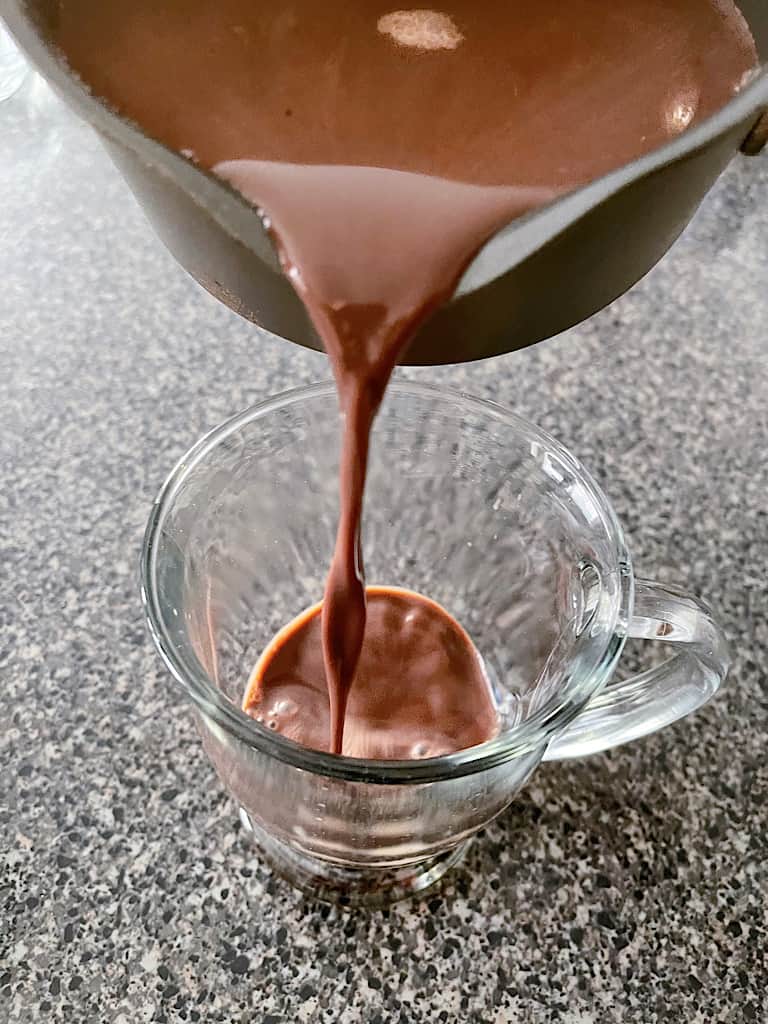 [7] Top with whipped cream, drizzle with caramel sauce, sprinkle with sea salt and add a Ghirardelli chocolate square.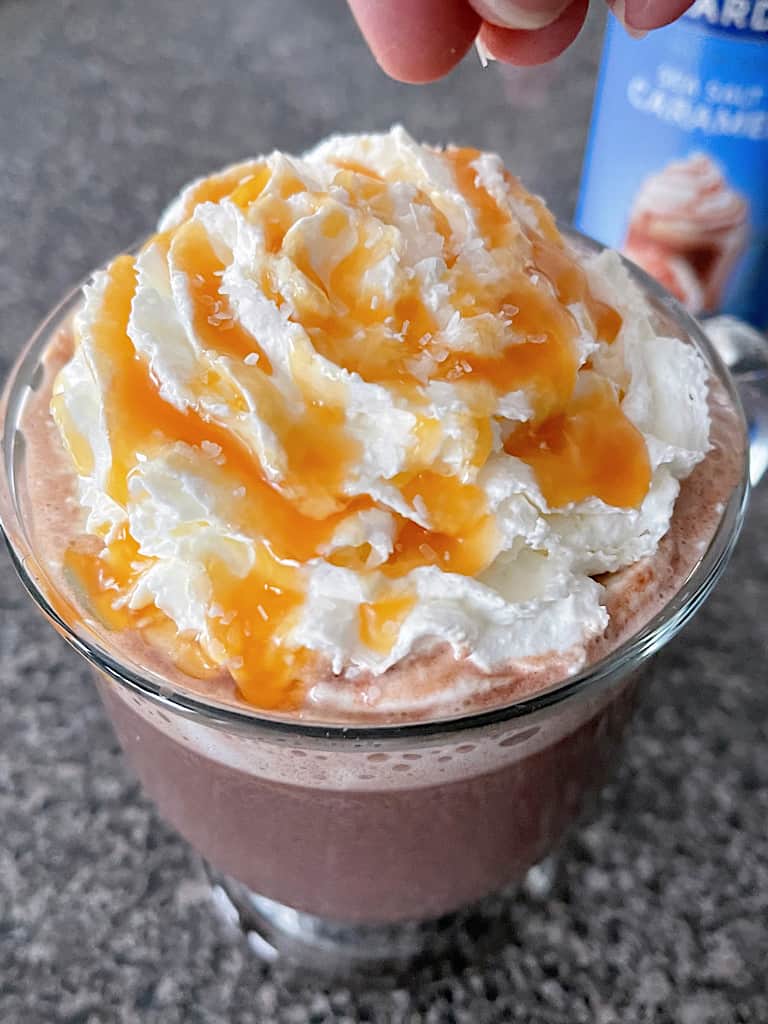 How to Reheat Hot Cocoa:
To reheat, simply microwave for 1-2 minutes or heat on the stove over low heat. Do not boil the hot cocoa or it will become grainy.
Can I make this ahead of time?
You can make the hot cocoa and store it in an airtight container in the fridge for up to 3 days. Reheat according to the directions above.
More Disney Recipes: