This recipe combines the best of both worlds – it's a cake and a cookie in one! Moist vanilla cupcakes filled with edible chocolate chip cookie dough and topped with creamy brown sugar frosting and chocolate chips! The perfect cupcake for cookie lovers!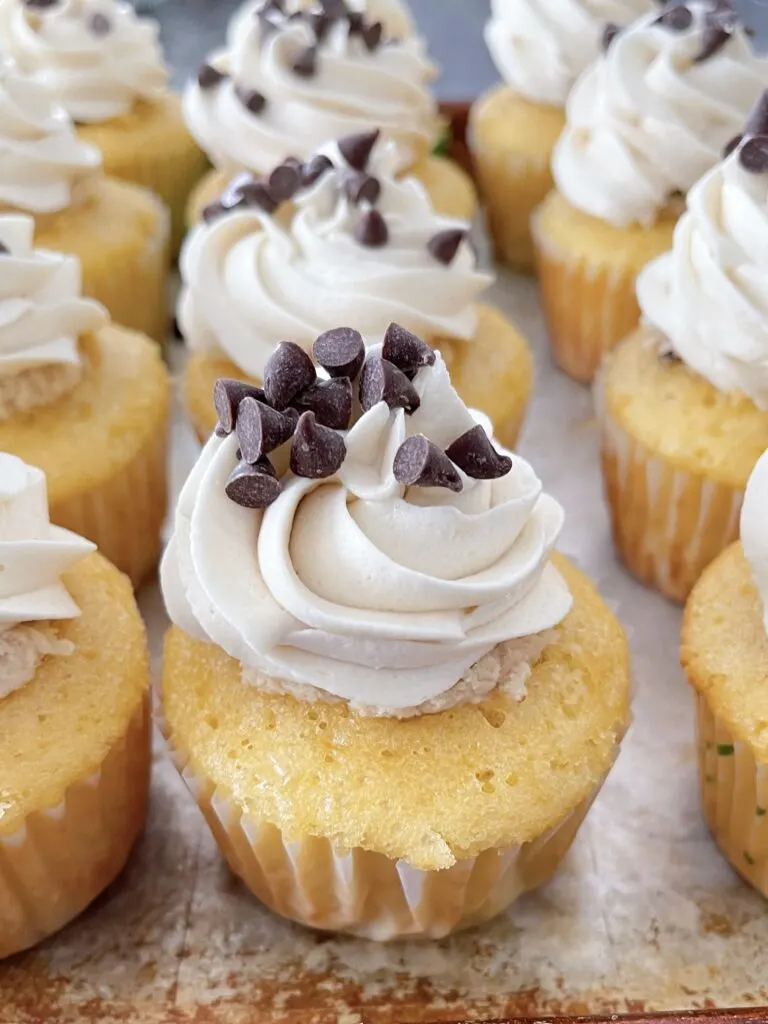 This post may contain affiliate links. When you click on these links, I get a small percentage back at no cost to you! For more information see my disclosure policy.
Below you will find tips, tricks and helpful hints for making this recipe including step by step instructions with pictures. If you would like to go directly to the recipe, scroll down to the recipe card or tap "Jump to Recipe" at the top of the page.
Chocolate chip cookie dough is great, but it's not exactly good for you to eat because it contains raw eggs.
So what's a chocoholic to do? Make chocolate chip cookie dough cupcakes! These are easy to make and you don't have to worry about eating raw eggs.
Follow this recipe for delicious chocolate chip cookie dough cupcakes and you will have a delicious treat that is both cake and a cookie. They're so tasty they'll be gone before you know it!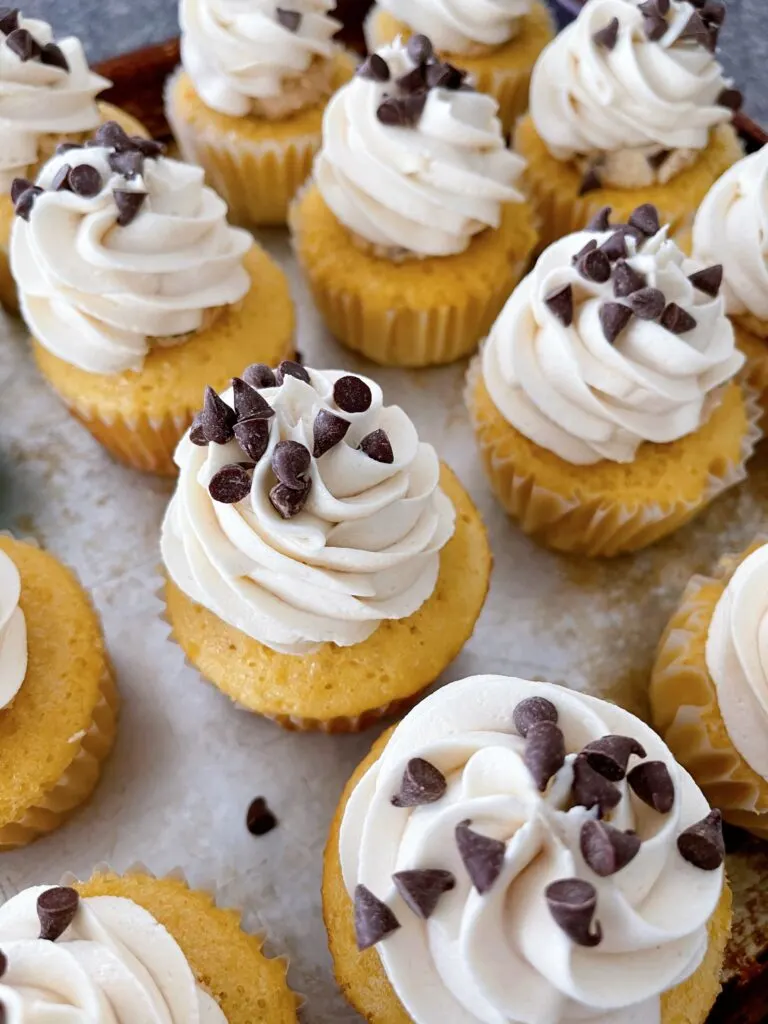 Why Use a Cake Mix to Make Cupcakes?
Using a cake mix might seem like "cheating" when making cupcakes, but I promise you it will save you time and effort! In fact, there are many bakery's that use baking mixes for their cakes and cupcakes.
Cake mixes cut out a few steps by having the dry ingredients pre-measured and ready for you to get baking!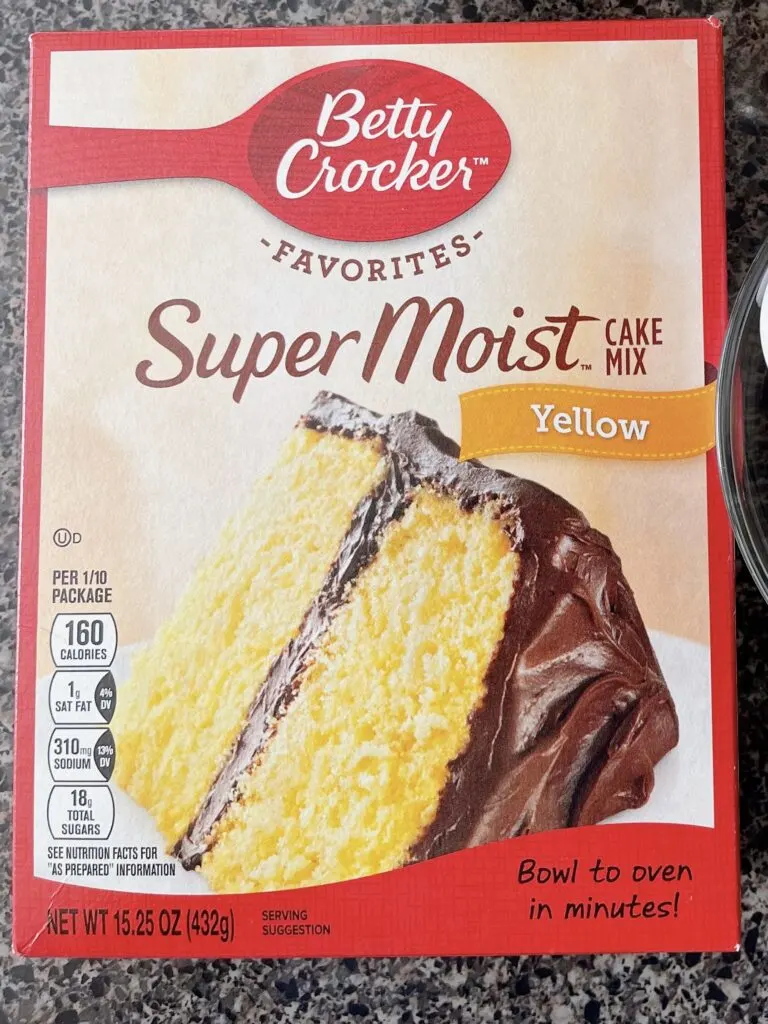 How to Make A Cake Mix Cupcakes Taste Like Bakery Cupcakes
Before I started my website, I ran a small cupcake business and used cake mixes all of the time. But, I didn't necessarily follow the directions on the box.
There are a couple of tricks that you can use to make your cakes taste just like they came from a local bakery. Try adding an extra egg, melted butter instead of oil, and milk instead of water. Prepare to be amazed!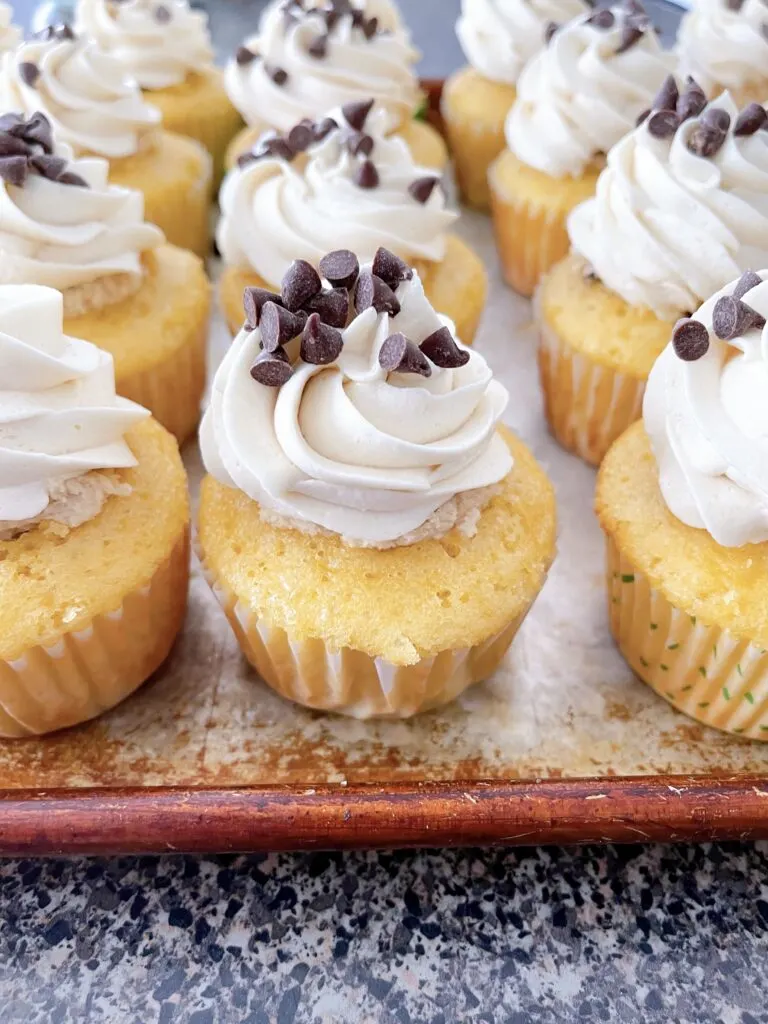 What Temperature Do You Bake Cupcakes?
When I am planning to fill and decorate cupcakes, I prefer to have the tops be flat instead of having a dome. The way that I achieve this is to bake the cupcakes at 325 degrees, instead of 350 degrees, like it instructs on the box.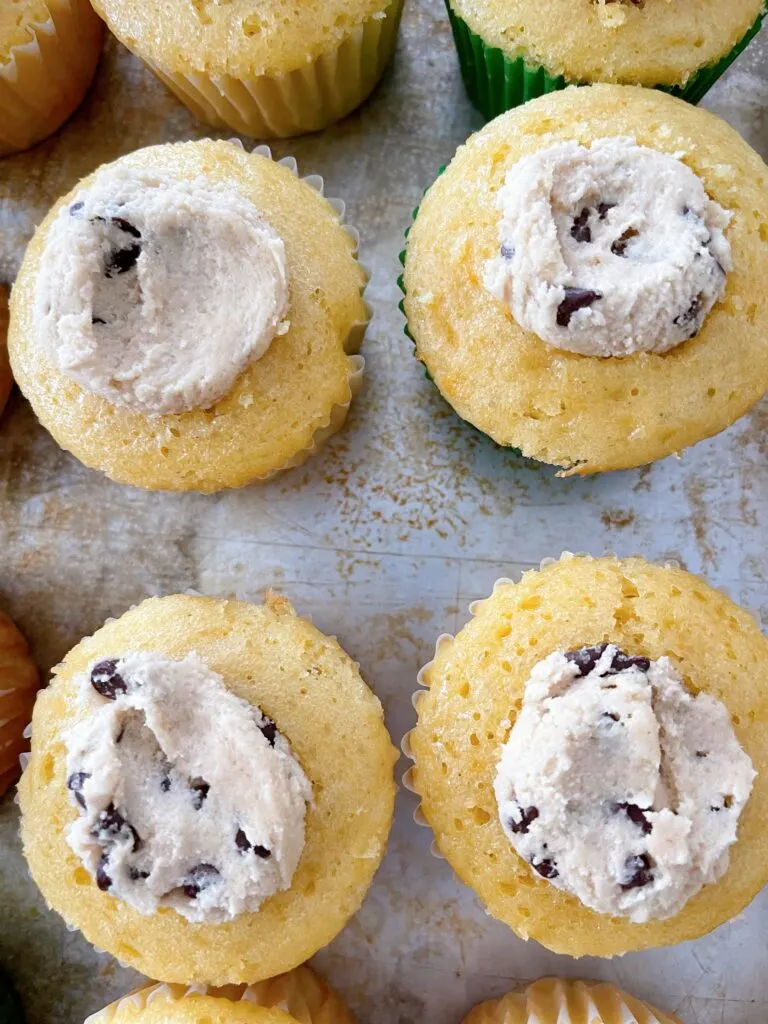 Edible Cookie Dough
I am a huge fan of cookie dough and wanted to use it in this cupcake recipe, but it is not safe to eat the dough with raw eggs.
In order to eliminate the raw eggs, I used milk to moisten the dough and it worked like a charm!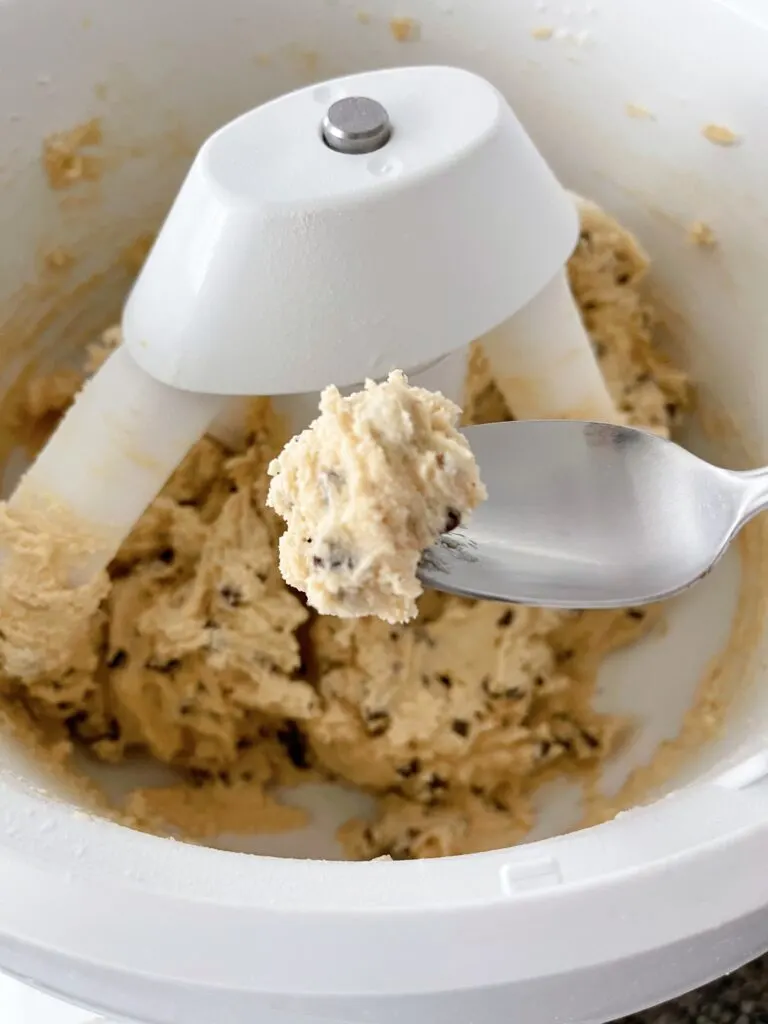 Cupcake Ingredients
*Ingredient amounts are located in the recipe card at the end of this post.
Cake mix– For these cupcakes, you can use any neutral flavored cake mix like yellow cake, white cake, or vanilla cake.
Eggs- I always use large eggs in a cake recipe. Smaller or jumbo eggs will not work the same way and your batter might not rise properly.
Vegetable Oil or Melted Butter- I prefer to use vegetable oil when baking cupcakes because it enhances the flavor of the ingredients without leaving a greasy taste in my mouth. You can substitute melted butter if you want a buttery taste.
Milk- I used whole milk in this recipe, but you can use any type of milk that you have on hand. You can also substitute water if desired.
Vanilla Extract- Use high quality vanilla extract because it will make your cupcakes taste amazing! I usually find the best deal for this at Costco. If you don't have any on hand you can substitute imitation vanilla.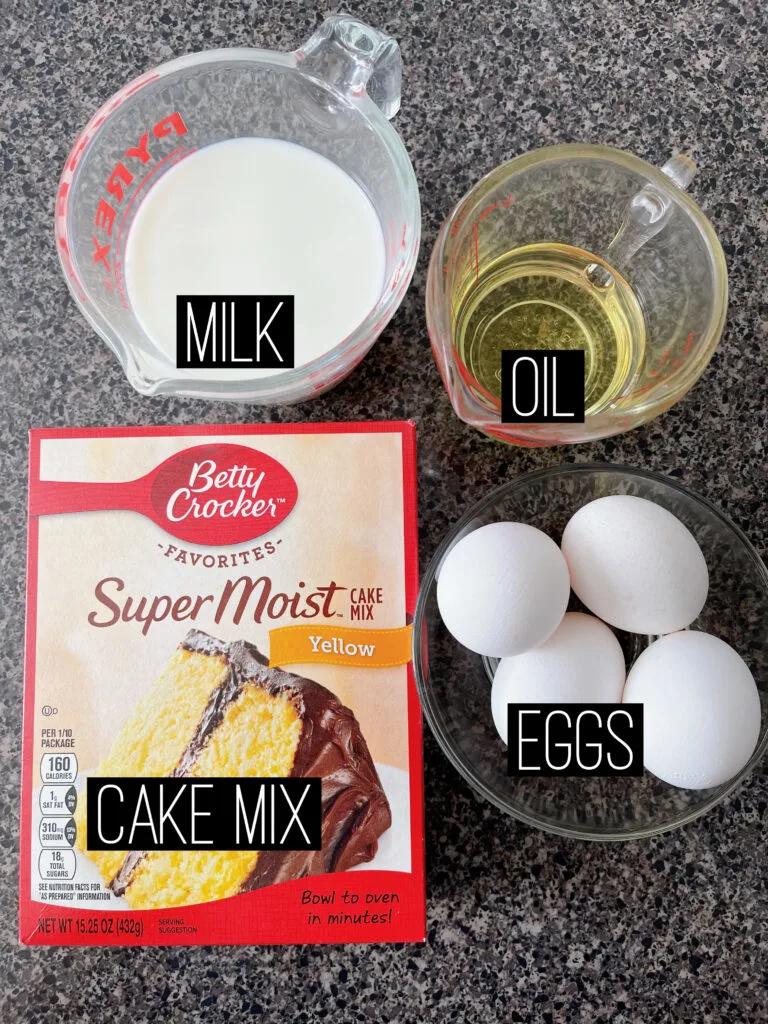 Edible Cookie Dough Ingredients
Butter- I usually use salted butter in this recipe because it enhances the flavor of the cookie dough, but unsalted will work as well.
Brown Sugar- the molasses in brown sugar adds a richness to the dough that can't be replaced. I have used both light and dark brown sugar interchangeably when making this recipe, so you can pick whatever kind of brown sugar you have on hand or prefer.
White Sugar- White sugar gives the dough that sweet flavor that is characteristic of traditional cookie dough. You can use granulated, fine, or superfine sugar interchangeably.
Milk- Milk is essential to this recipe because it moistens the dough so there are no worries about eating raw eggs! It also enhances the overall flavor of the cookie dough. You can use any type of milk that you have on hand.
Vanilla Extract- Vanilla extract is a must in this recipe! I like to use pure vanilla extract but imitation will work just fine.
Mini Chocolate Chips- Mini chocolate chips work best for this recipe. Because the chocolate chips are so small, each ball of dough will contain more chocolate chips than if you used standard size.
All-Purpose Flour- Standard all-purpose flour is what I use in this recipe.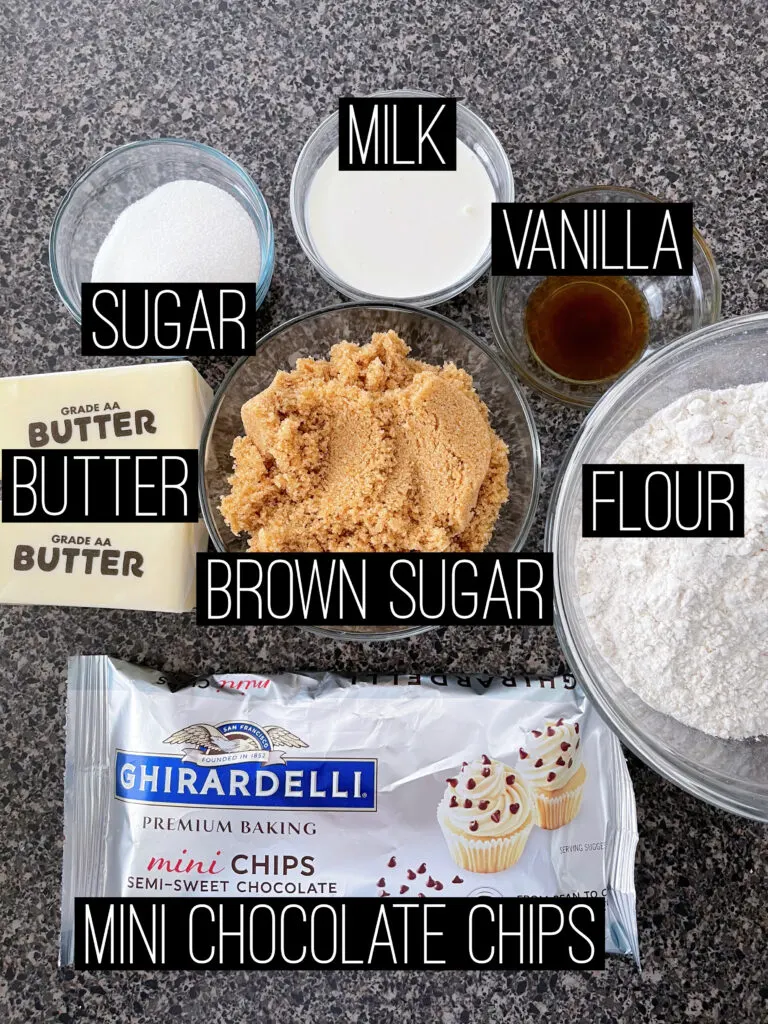 Brown Sugar Frosting Ingredients
Butter- I used salted butter, but unsalted will work just as well. Make sure your butter is softened and at room temperature.
Brown Sugar- As I mentioned above, molasses in brown sugar gives this frosting a richness that can't be replaced. If you can't get your hands on brown sugar just substitute granulated or dark brown sugar instead.
Powdered Sugar- For this recipe you want to use powdered sugar to give the frosting its firmness.
Milk- Milk is used to thin the frosting so it is easier to work with. Milk, half and half, or heavy cream will work.
Vanilla Extract- It wouldn't be a frosting without vanilla extract! Use pure vanilla extract for the best flavor.
Helpful Kitchen Tools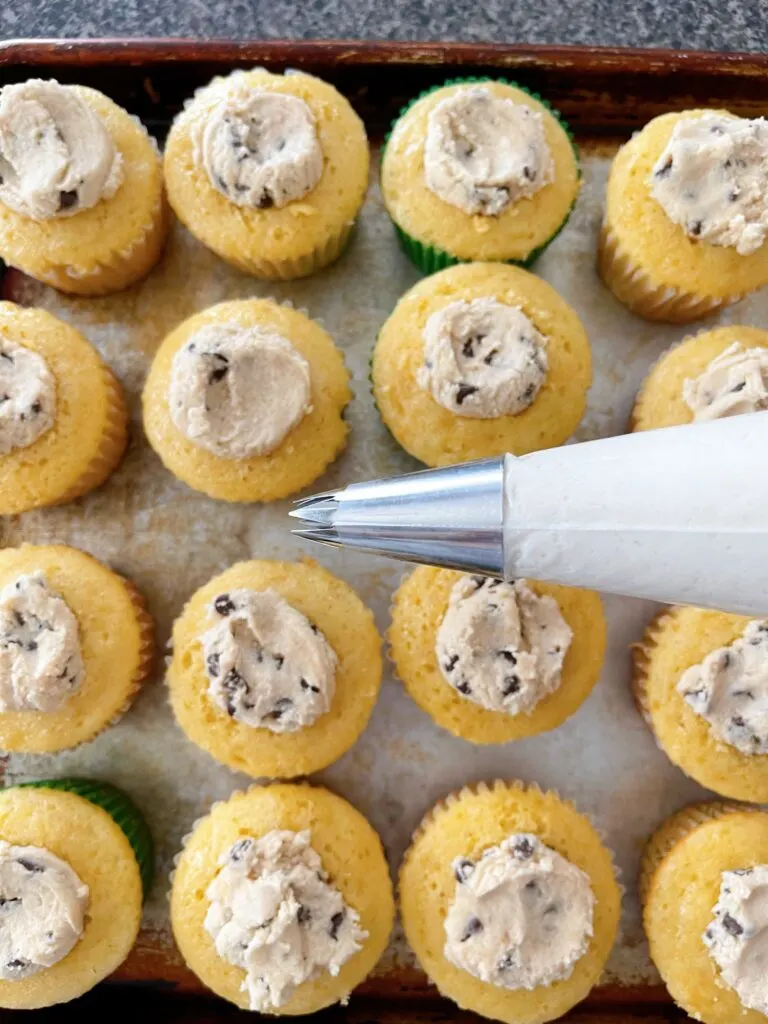 How to Make Chocolate Chip Cookie Dough Cupcakes
Cupcakes
[1] Place the eggs in the bowl of a stand mixer or mixing bowl and beat the eggs lightly.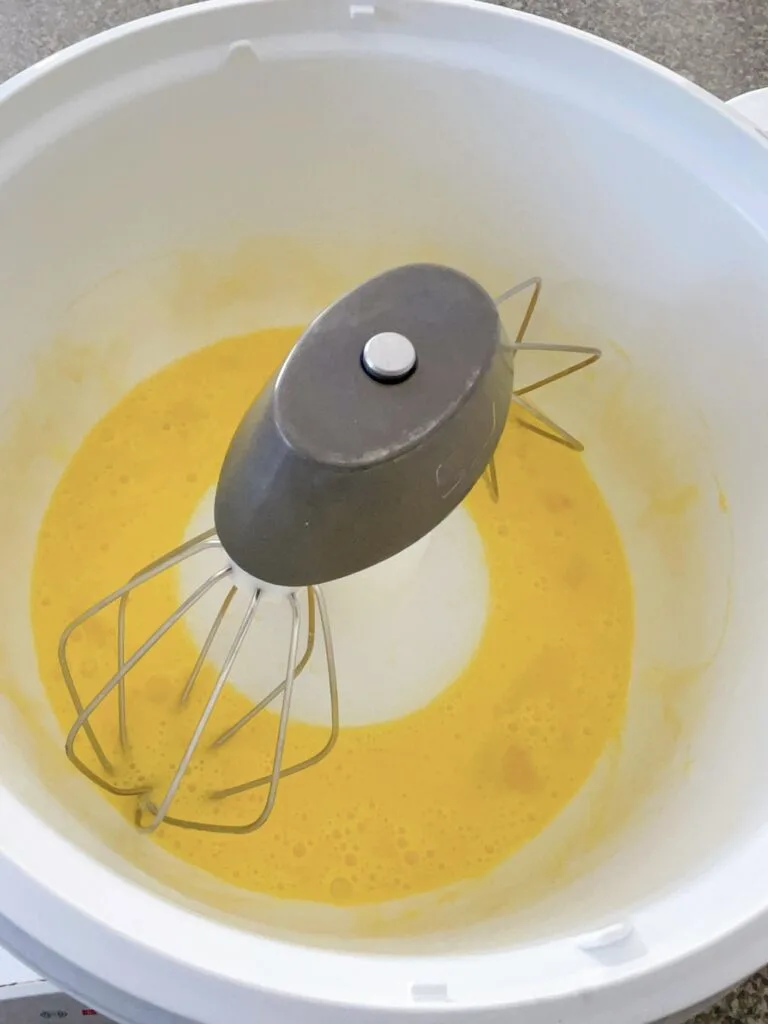 [2] Add the cake mix, oil, vanilla extract and milk. Beat on low for one minute, then on medium or high for 2 minutes.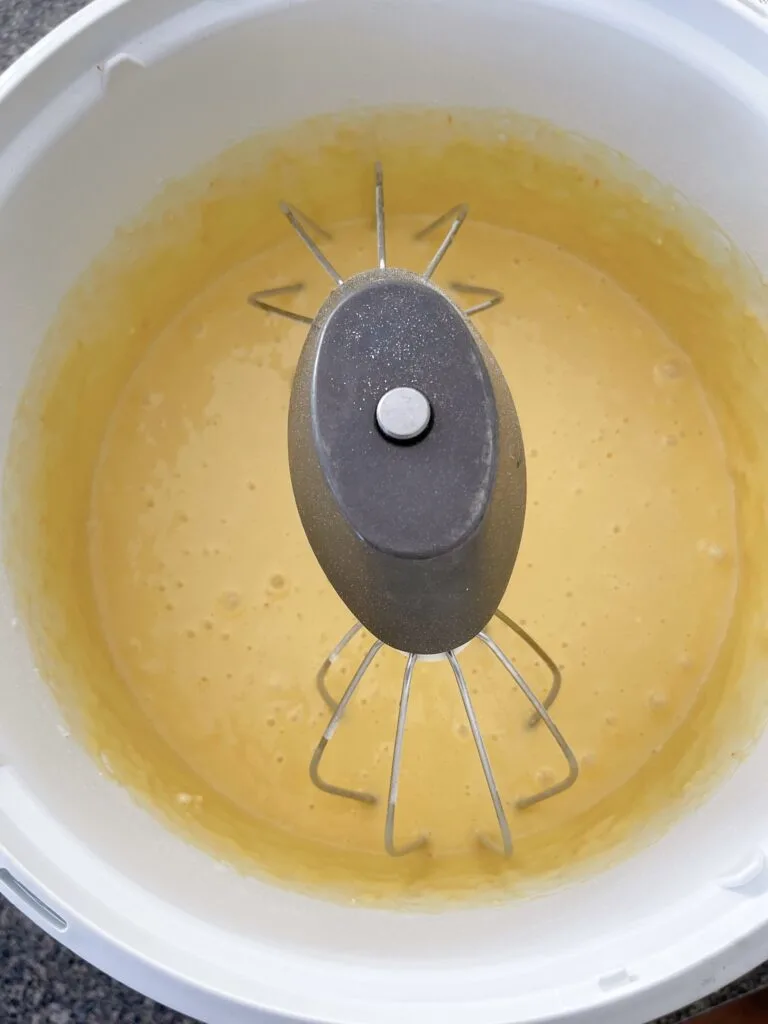 [3] Line a cupcake pan with cupcake liners and fill each liner with about 3 Tablespoons of cake batter.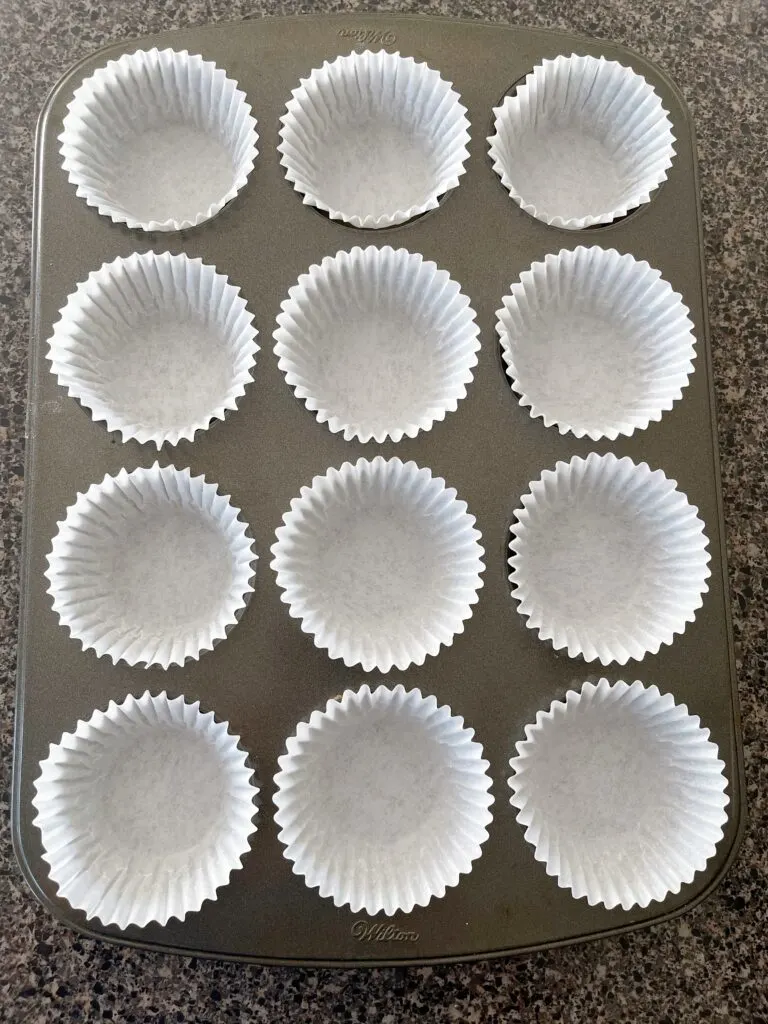 [4] Bake at 325 degrees for about 15 minutes until a toothpick inserted comes out clean. Keep an eye on the baking time, because times will vary with different ovens. Remove and allow the cupcakes to cool completely.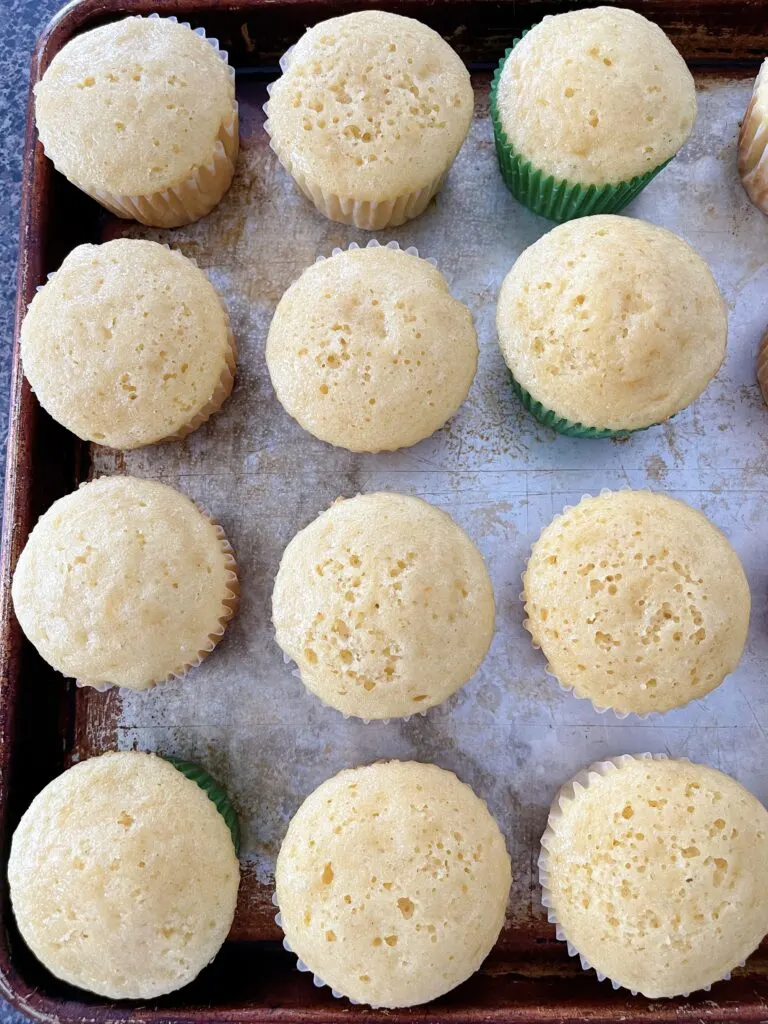 Edible Cookie Dough
[1] Add the softened butter, brown sugar and white sugar to the bowl of a stand mixer and beat until light and fluffy.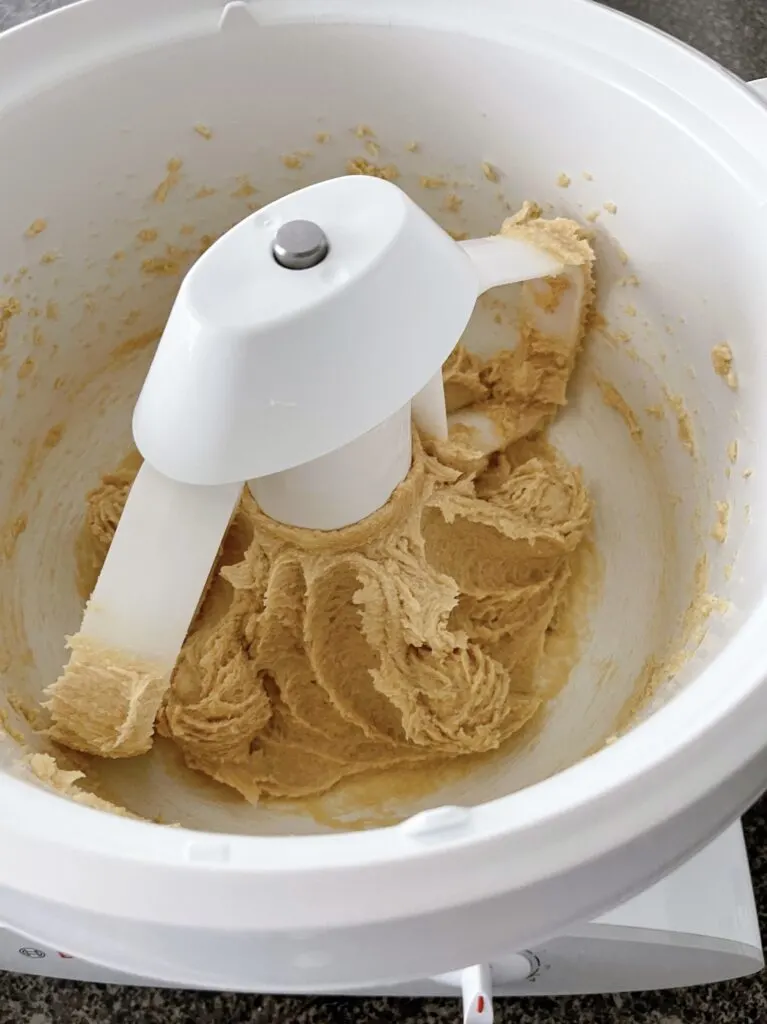 [2] Mix in the vanilla and milk, followed by the flour.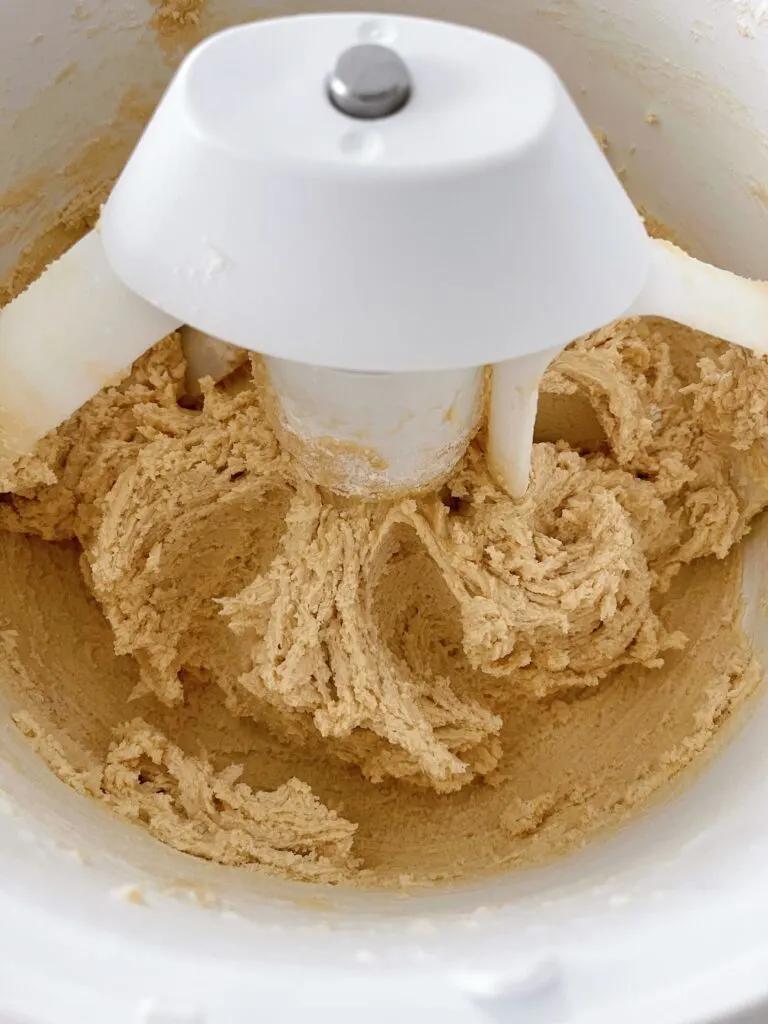 [3] Stir in the mini chocolate chips.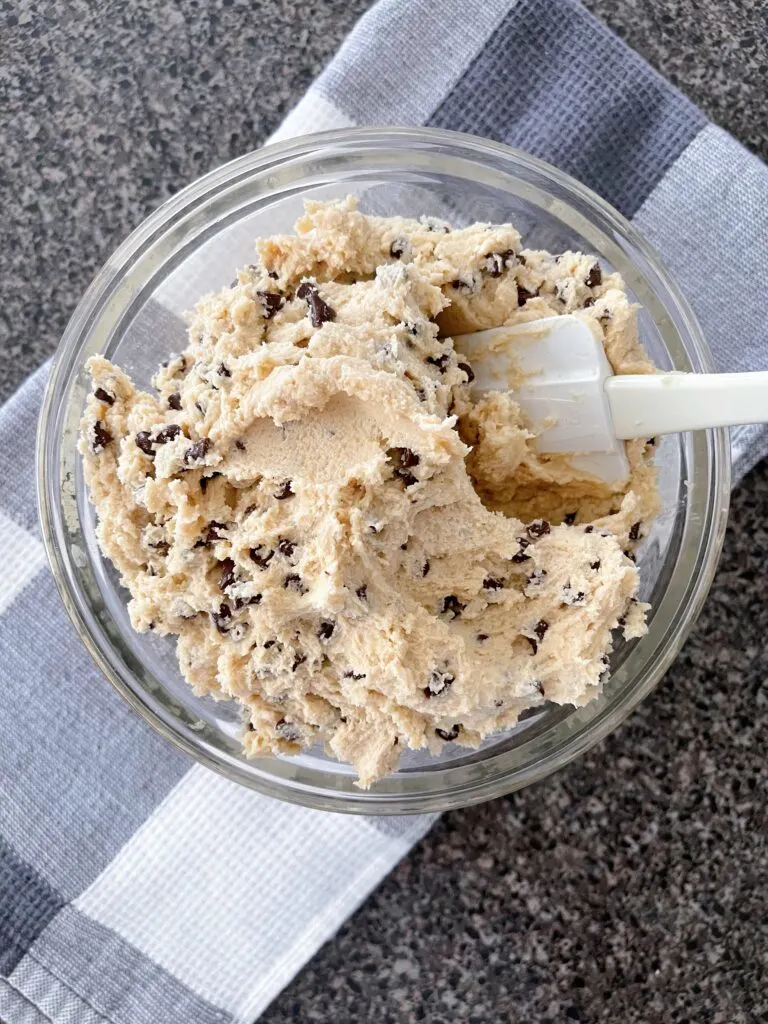 Brown Sugar Frosting
[1] Beat the softened butter and brown sugar in a mixing bowl with a hand mixer or in a stand mixer for 1-2 minutes.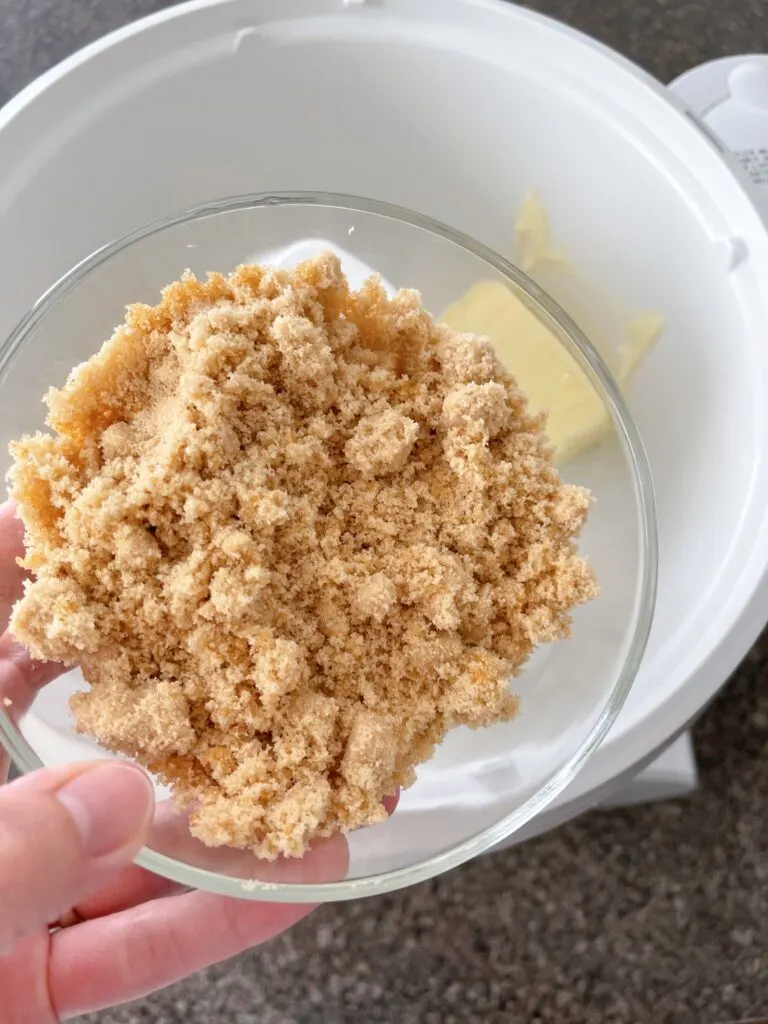 [2] Mix in the vanilla.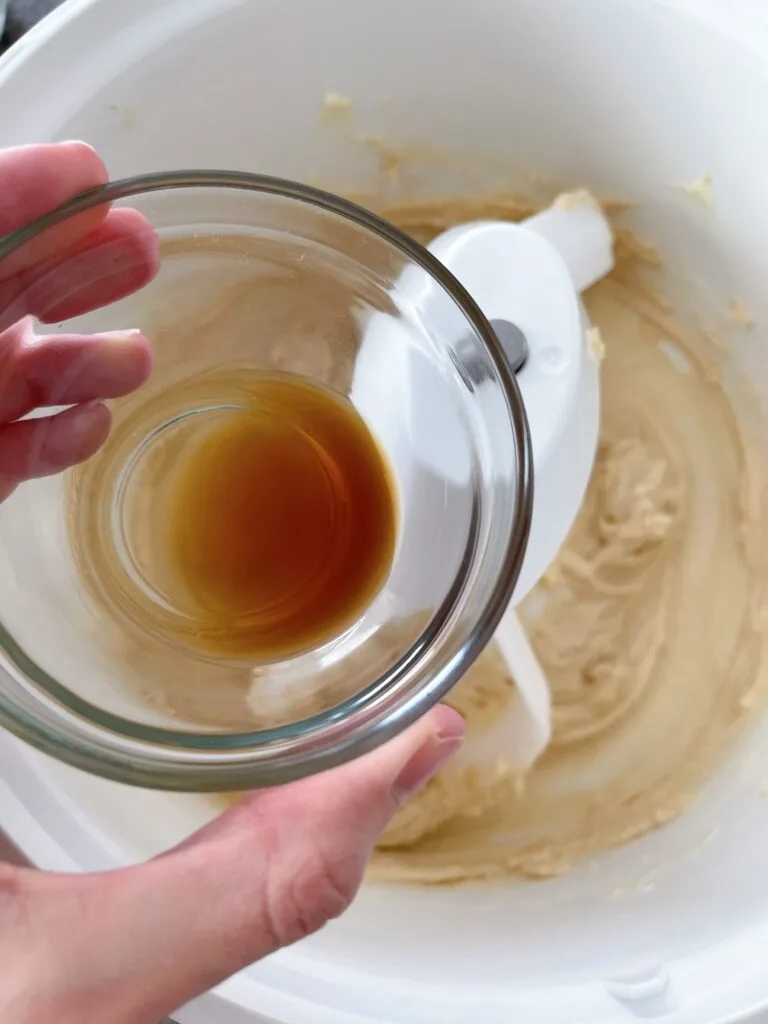 [3] Add in the powdered sugar, one cup at a time, mixing in between.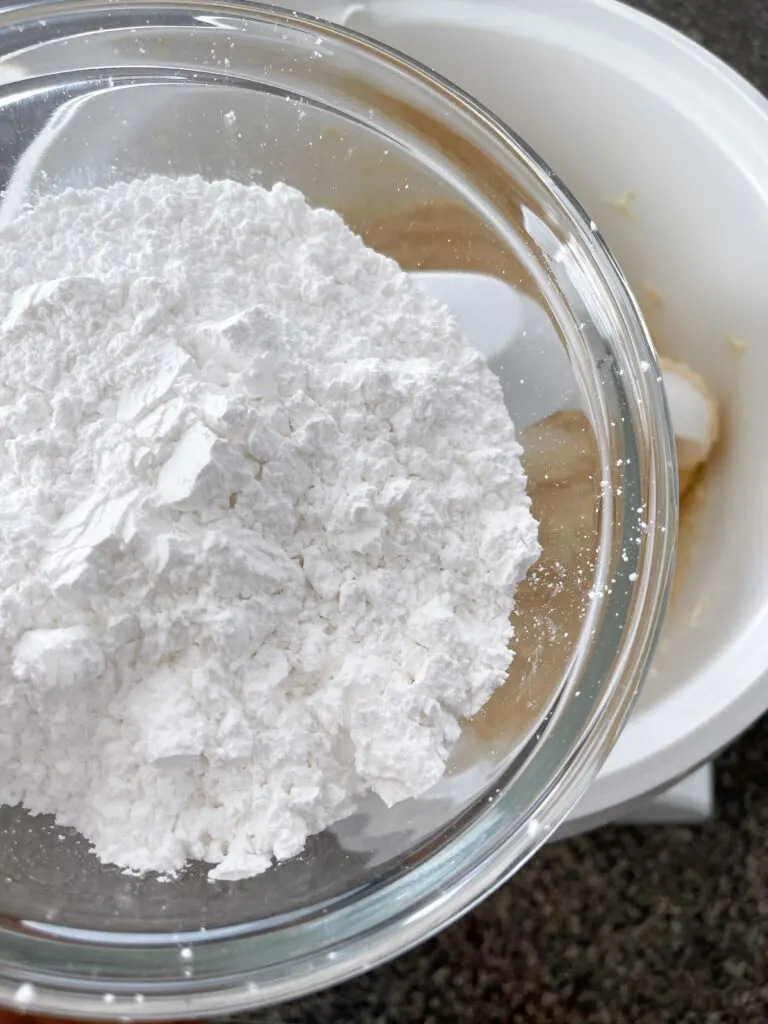 [4] Mix in 2-4 tablespoons of milk or heavy cream until the frosting reaches your desired consistency.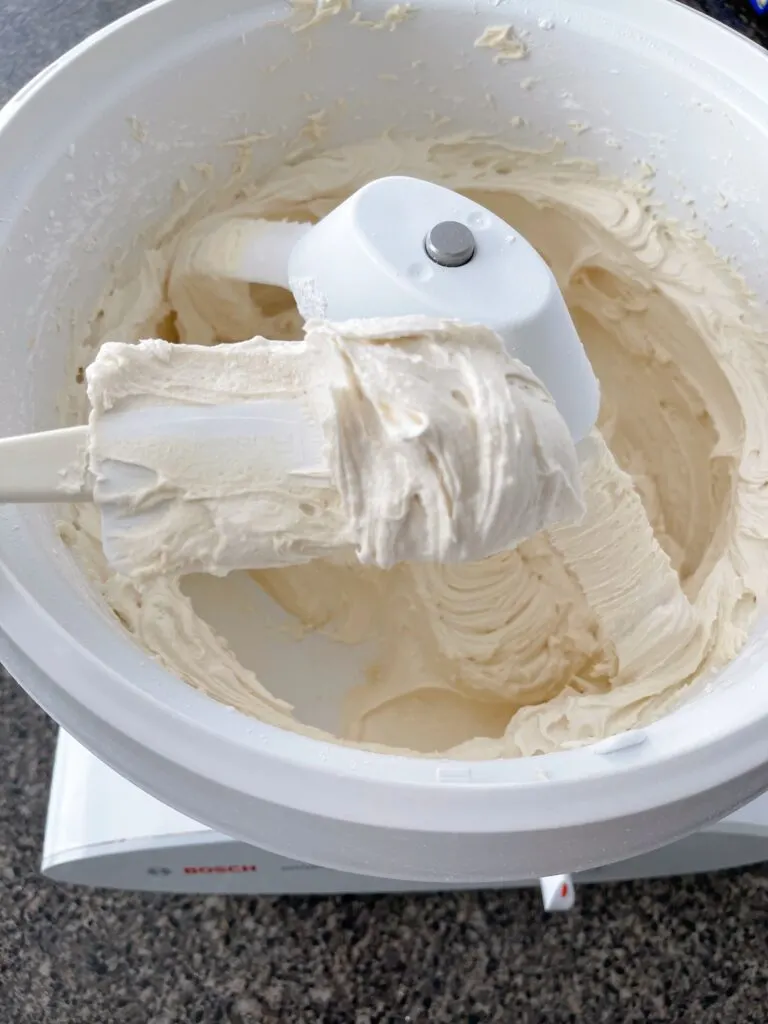 Cupcake Assembly
[1] To assemble the cupcakes, begin by removing the center of each cupcake. You can do this with a knife or a cupcake corer. Discard the cupcake middle.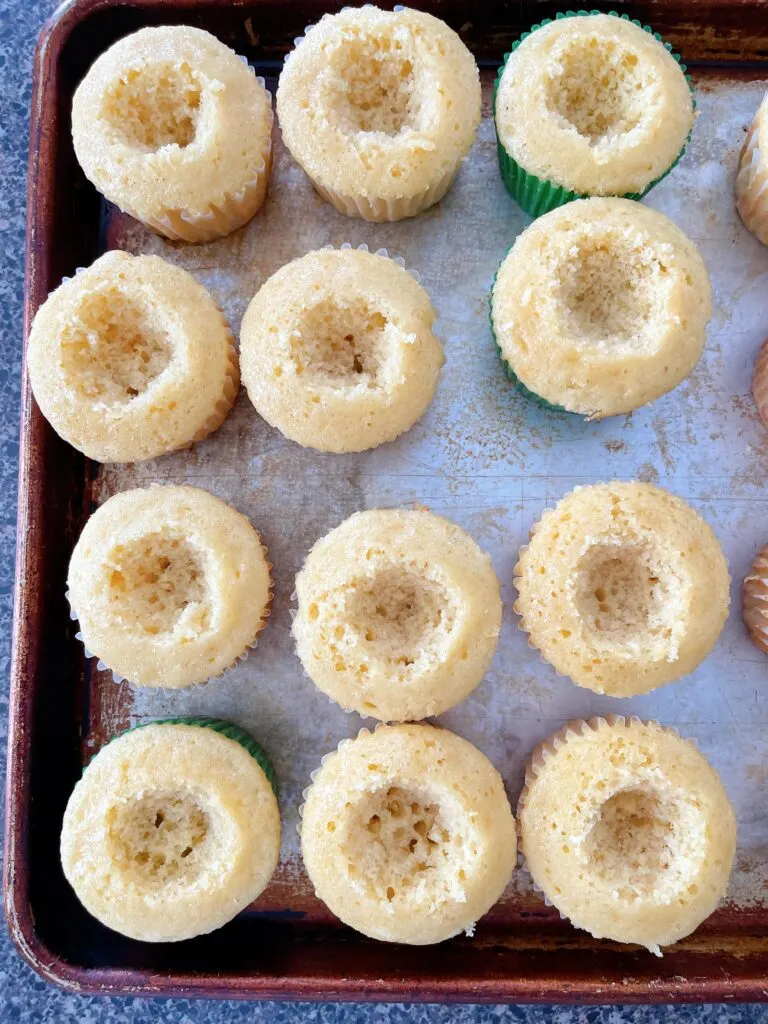 [2] Use a 1 Tablespoon cookie scoop to add cookie dough to the middle of each cupcake.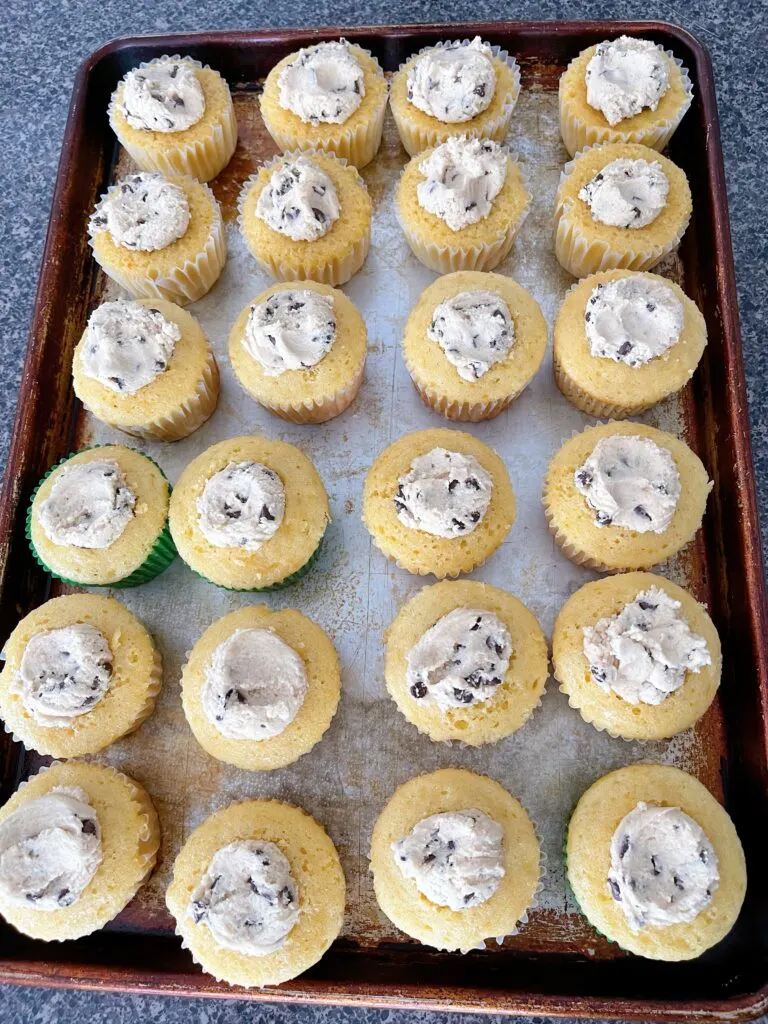 [3] Add the frosting to a piping bag with a large star tip. Swirl the frosting on and top with remaining mini chocolate chips, if desired.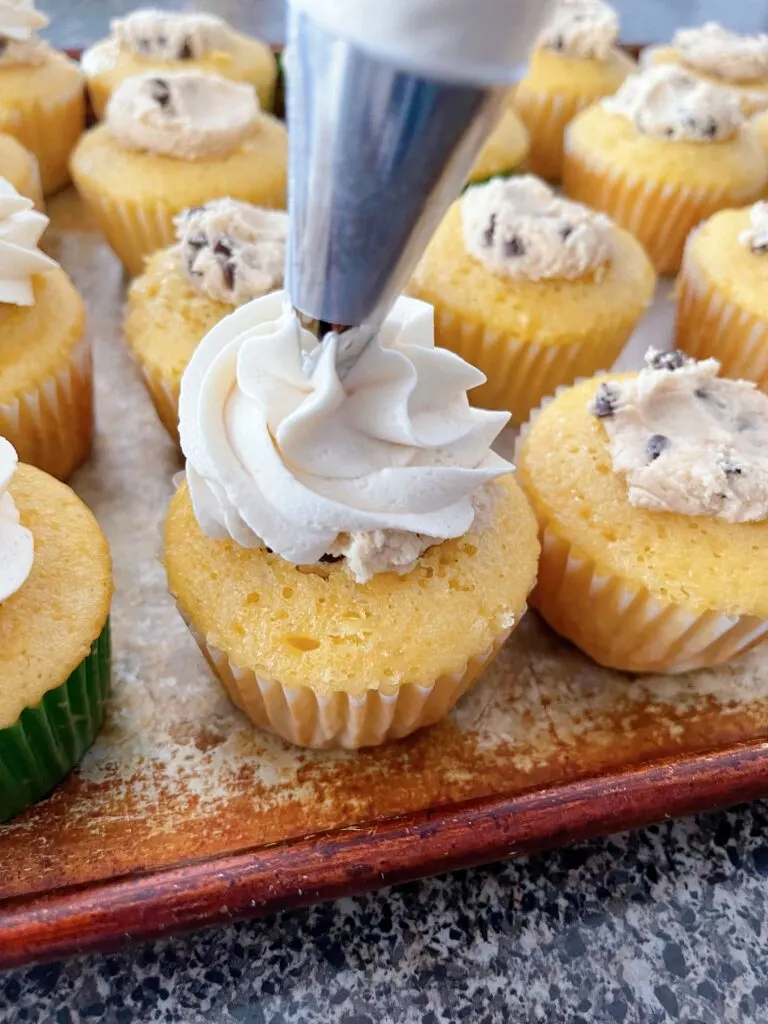 If you want to wow your loved ones with a dessert that is both rich in flavors and textures, then these moist vanilla cupcakes are the perfect treat for you!
They're filled with chocolate chip cookie dough, topped with brown sugar frosting, and garnished with chocolate chips. Give them a try today—your friends will be so impressed when they see what you have made!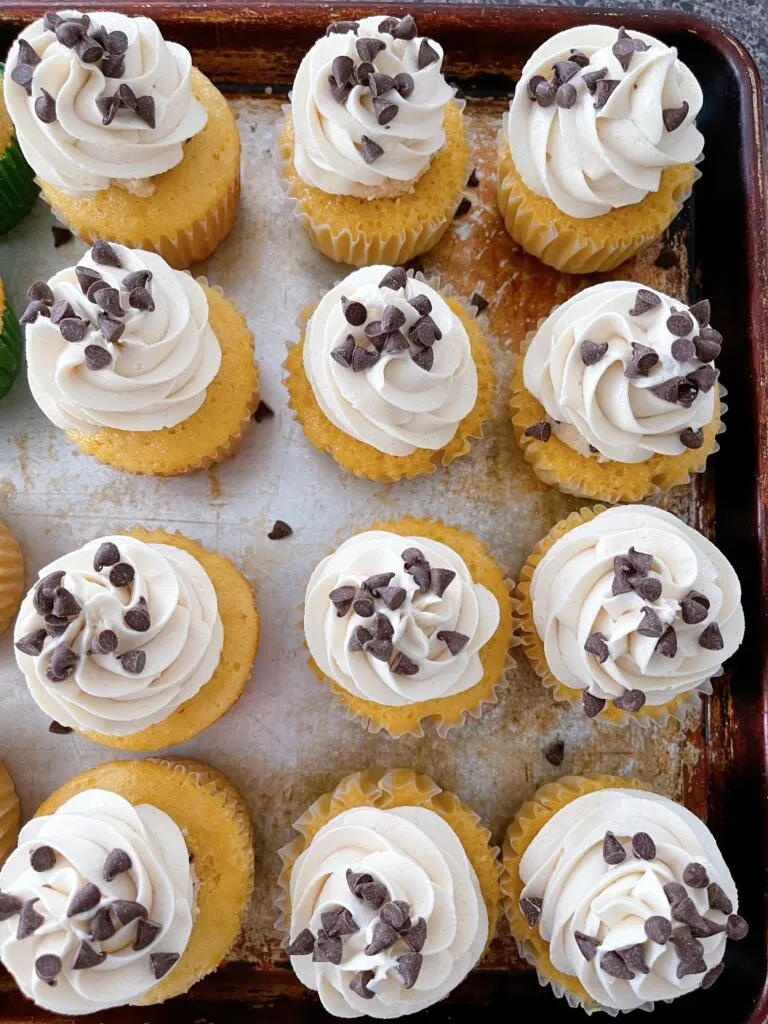 More Cupcake Recipes
Watch the Video Here: