A quick and easy bread that is made with fresh, grated zucchini and a hint of cinnamon. This perfectly moist zucchini bread can be mixed together and ready to put in the oven in less than 10 minutes. This bread is great as a breakfast item, snack, or dessert and is also great made into muffins.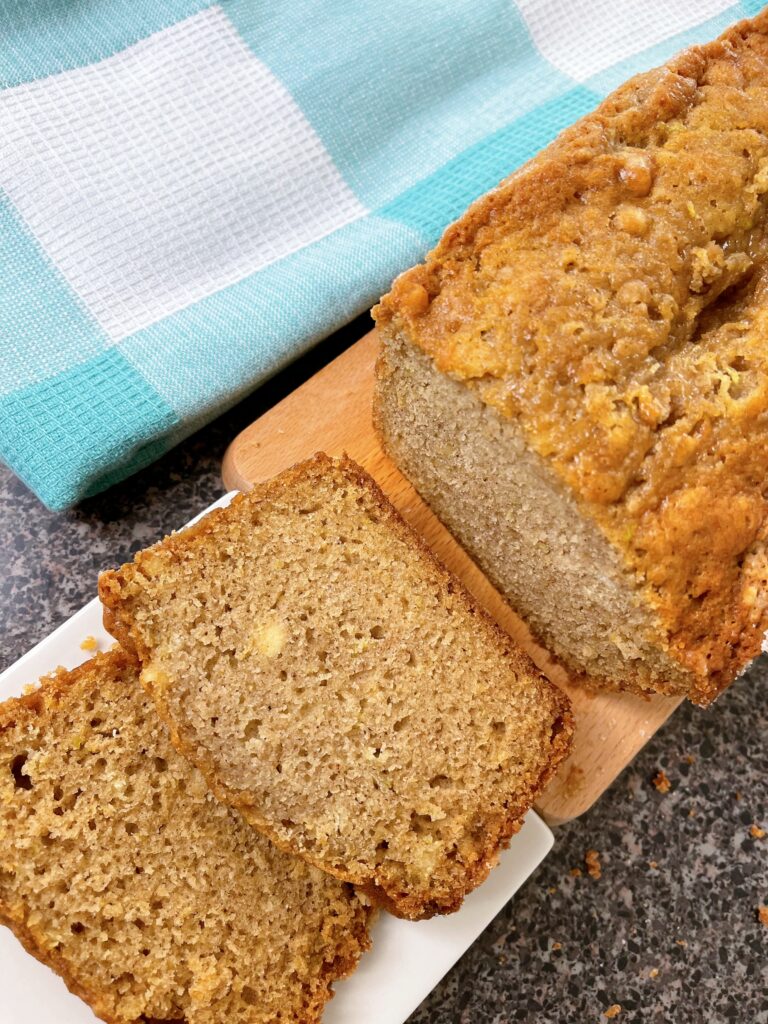 This post may contain affiliate links. When you click on these links, I get a small percentage back at no cost to you! For more information see my disclosure policy.
Below you will find tips, tricks and helpful hints for making this recipe including step by step instructions with pictures. If you would like to go directly to the recipe, scroll down to the recipe card or tap "Jump to Recipe" at the top of the page.
Check this quick and easy recipe for Easy Moist Zucchini Bread. This delicious breakfast, snack, and dessert takes less than 10 minutes to prepare and 50-60 minutes in the oven from start to finish!
The best part is that you can add any extra ingredients you want – nuts, dried fruit or chocolate chips – without messing up the basic recipe. You'll be amazed at how good this simple treat can taste!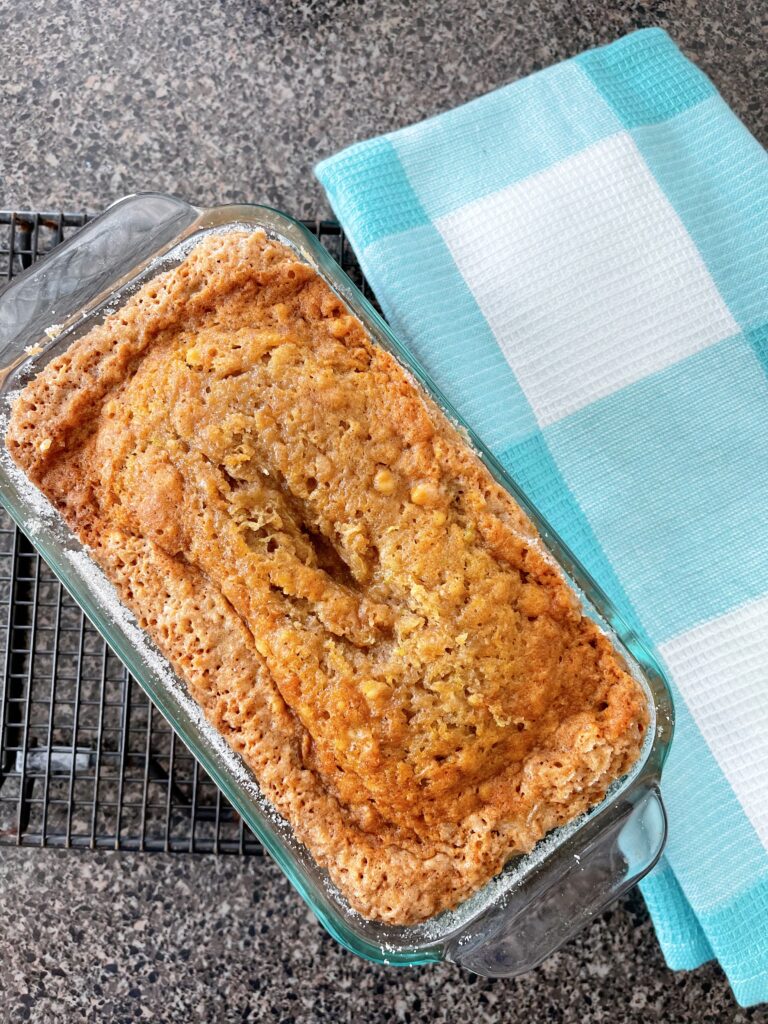 Ingredients Needed to Make Easy Zucchini Bread
All-Purpose Flour– Standard bleached or unbleached all-purpose flour will be used in this recipe.
Baking Soda- A basic leavening agent used in zucchini bread to help the batter rise.
Baking Powder– Also a basic leavening agent that is mostly made up of bicarbonate of soda and cream of tartar, used to help the batter rise.
Cinnamon- Adds a sweet spice to the loaf.
Eggs- For this recipe, you will want to use large eggs, preferably at room temperature, but that is not necessary.
Vegetable or Canola Oil- One of the most common types of oil used in baking, it provides moisture and richness. These two oils are ideal because of their neutral taste.
Sugar- Standard granulated white sugar will be use in this classic zucchini bread recipe.
Vanilla Extract- A very common, basic extract that is used to heighten taste and the heavenly smell of this bread recipe.
Zucchini- Freshly shredded zucchini will be the main vegetable for this bread. You will want it grated super fine so that there are not large chunks of vegetables in your bread.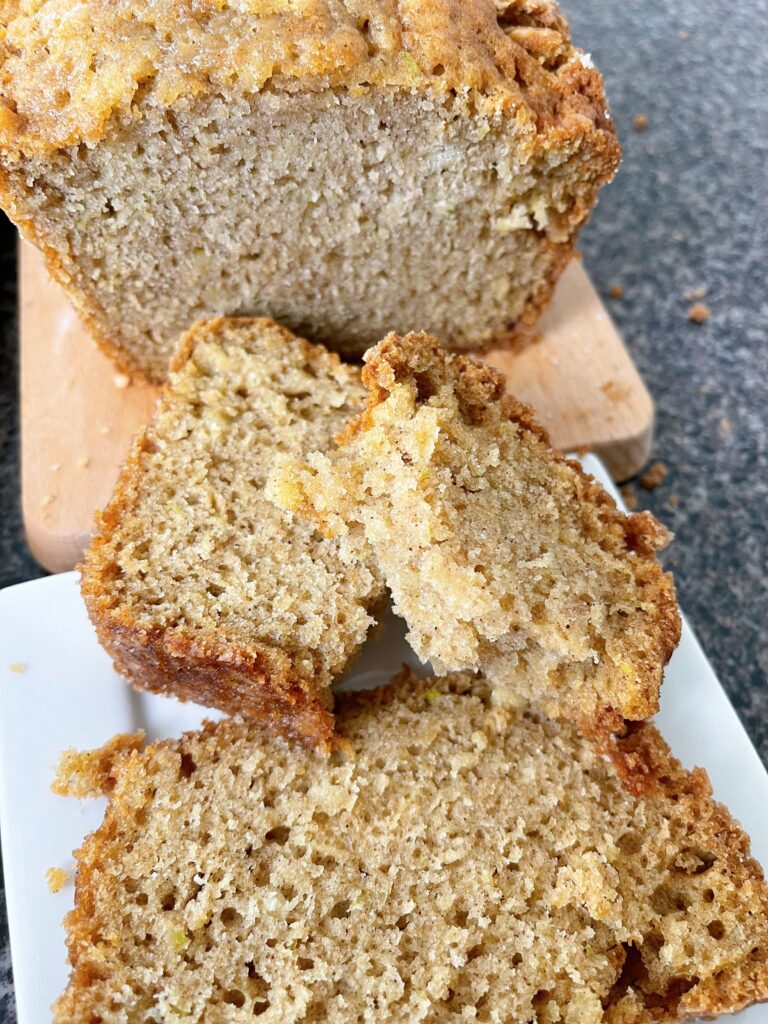 How Many Zucchini's Do I Need for 2 Cups of Zucchini?
Generally, for when a recipe calls for 2 cups of shredded zucchini, you will need approximately 3 medium zucchinis.
Do I Need a Mixer for this Recipe?
The great thing about this easy moist zucchini bread recipe, is that there is no mixer needed! Oftentimes, baking recipes are easier to make if you own a stand mixer, but this is a recipe that benefits from old fashioned, stirring by hand with a spoon!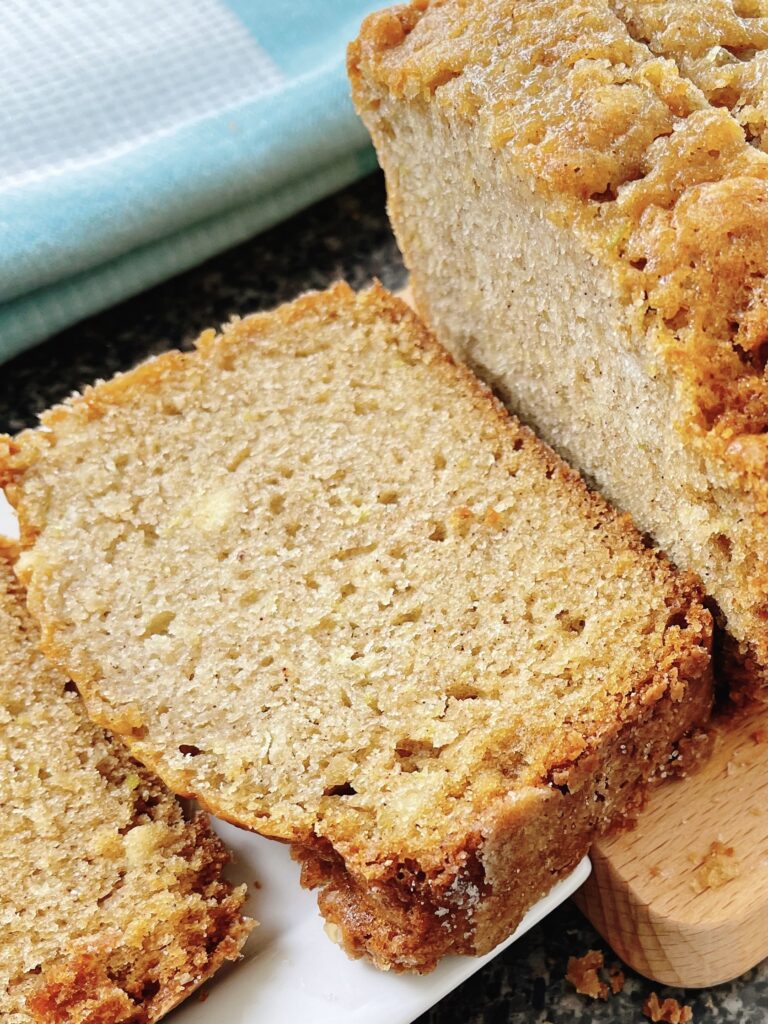 How to Grate Zuchhini?
There are different ways to grate a zucchini to make this bread. You can grate it by hand with a cheese grater, or you can grate it in a food processor. Either method will work, it just depends on what you have.
You don not need to peel the zucchini before shredding, which is another great thing about this recipe. Just wash and dry the zucchini, then proceed to grating it.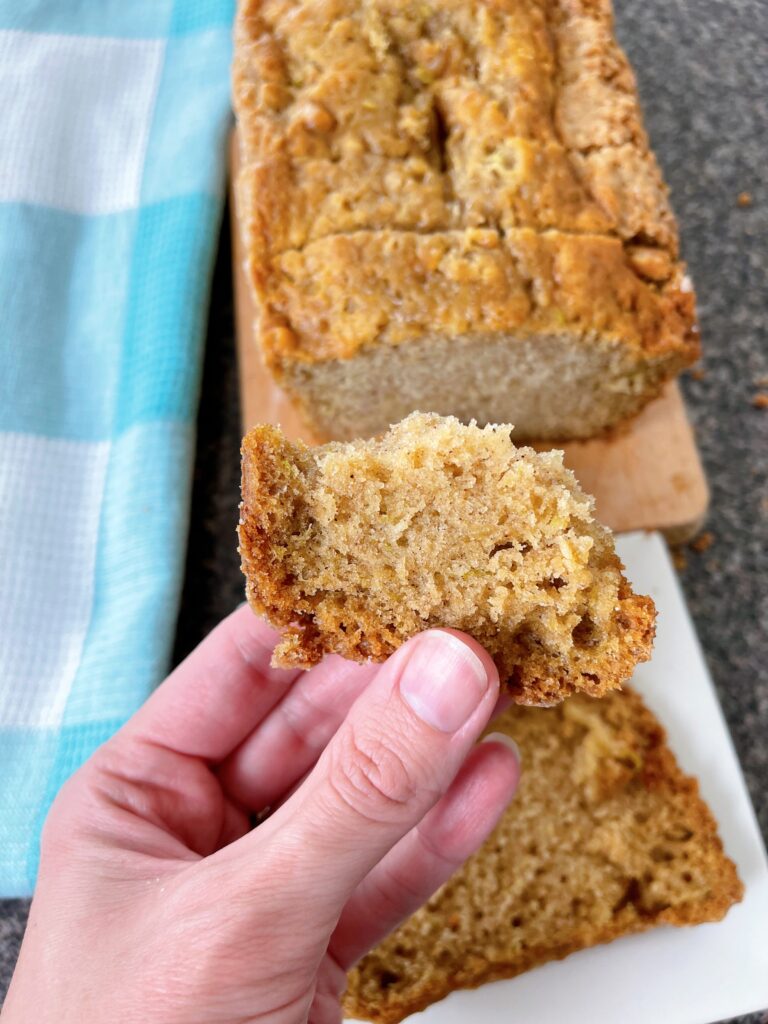 What Can I Add to Zucchini Bread?
This easy moist zucchini bread recipe is very versatile and customizable. Feel free to add any type of nuts, dried fruit like raisins, and even chocolate chips! You will want to add about 1 cup of these extra ingredients if you choose to go that route.
I do not recommend adding more sugar, as the bread may become too sweet. You can also omit the cinnamon and vanilla extract in favor of other flavors like: orange zest or lemon juice. Just remember that the overall flavor of your bread may change.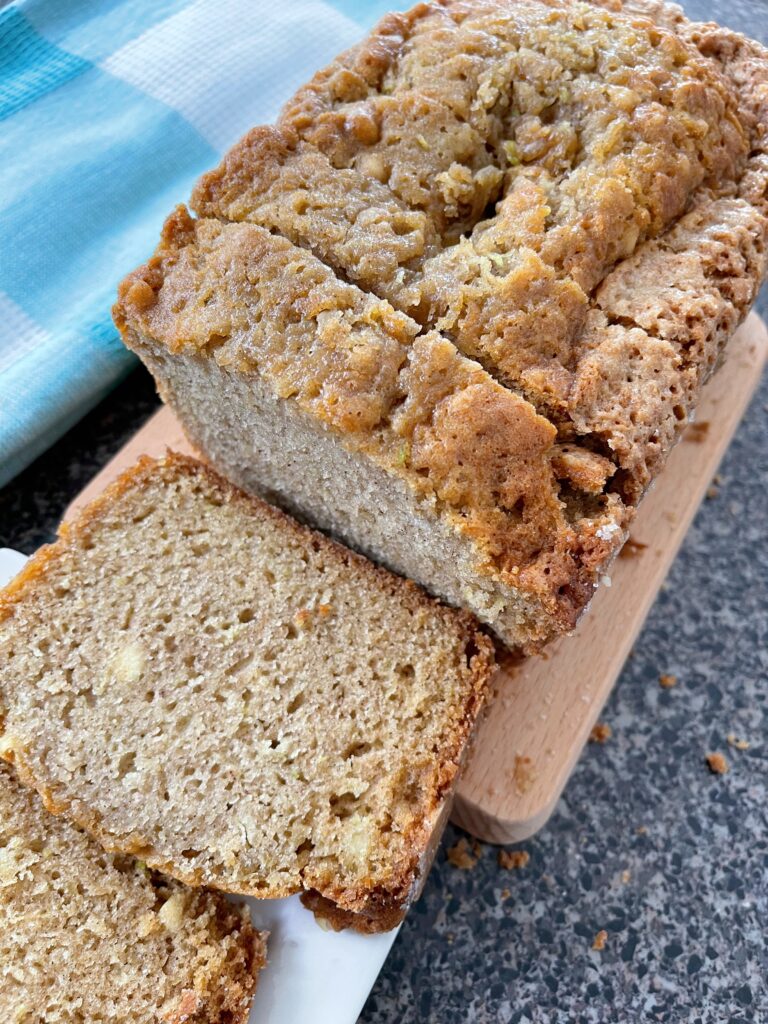 What is the Best Way to Store Zucchini Bread?
The best way to store leftover zucchini bread once it has completely cooled, is in an airtight container. This will keep it from drying out and becoming stale. You can also wrap individual slices of bread tightly with plastic wrap if you want them to be on the go.
How long can I store Zucchini Bread?
Zucchini bread can stay fresh for about one week if it is stored properly in an airtight container, away from sources of heat. If you have kept your zucchini bread in the refrigerator, make sure to bring it back to room temperature before eating it. This way, the bread will taste fresh and delicious!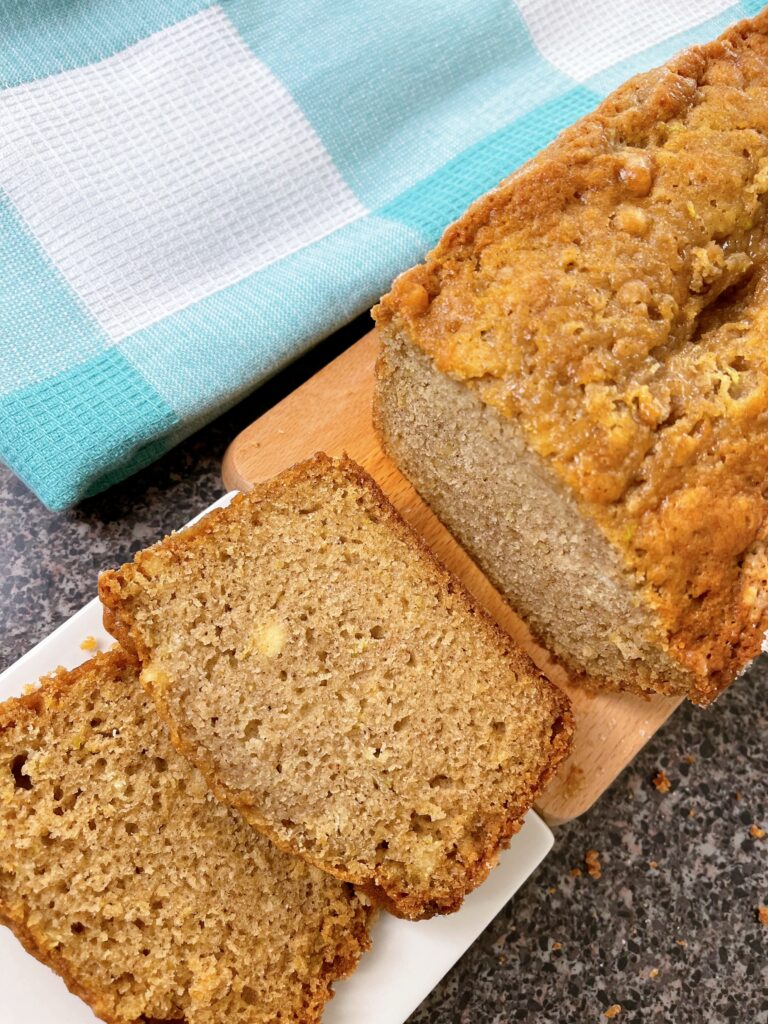 How to Freeze Zucchini Bread?
Another great thing about this easy moist zucchini bread recipe is that it freezes very well. Just wrap each slice individually in plastic wrap, then place all of the wrapped slices together in a freezer bag for long-term storage. You can keep these in the freezer for about two to three months, or longer if you use a deep freeze.
When you are ready to eat your frozen zucchini bread, just let it thaw on the counter. Then, simply heat it up in the microwave and enjoy! If you prefer not to microwave your bread, then let it thaw overnight in the refrigerator. Either way, it will be delicious!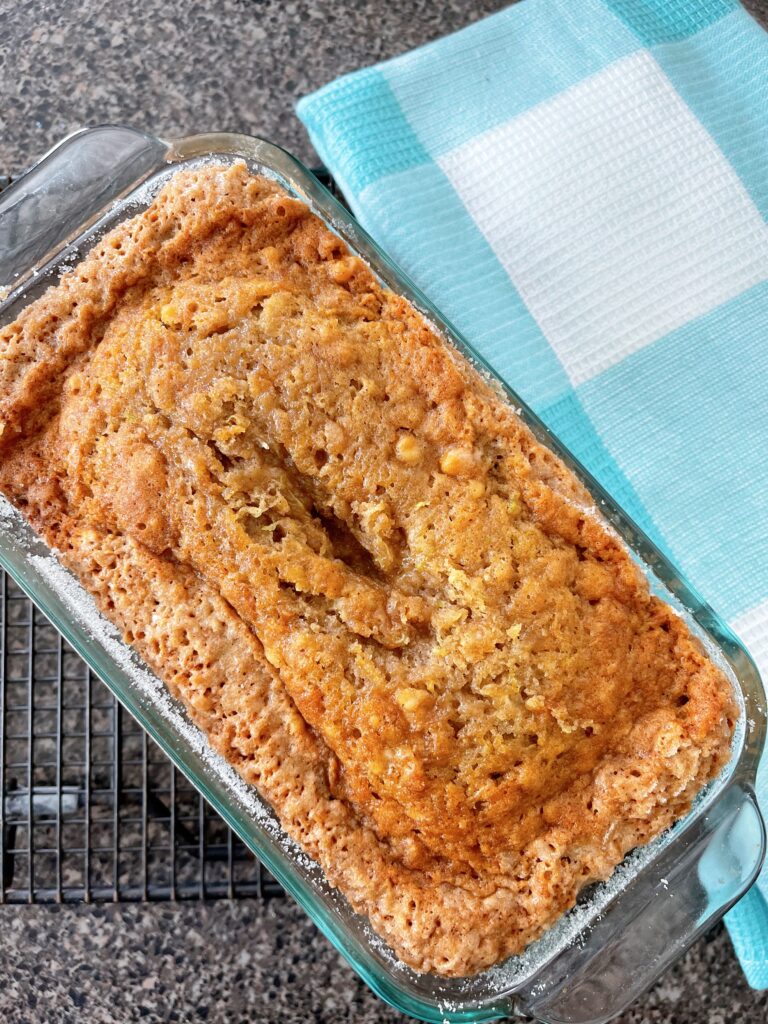 Why Did My Zucchini Bread Sink in the Middle?
I have run into this problem many times when making quick breads. Most of the time, the problem is that the middle has not baked fully. Sometimes, the bread appears to be done because the outer edges are beginning to brown. This can be deceiving because the center of the bread takes longer to bake.
When this happens, you can place a sheet of foil over the bread for the last 10-15 minutes of baking. This will allow the center of the bread to keep baking, while keeping the edges from burning.
Step-By-Step Instructions
[1] Prepare the zucchini by washing and drying it, then use a grater to shred it.
[2] In a large mixing bowl, add the all-purpose flour, baking soda, baking powder, and cinnamon. Use a whisk to combine the dry ingredients.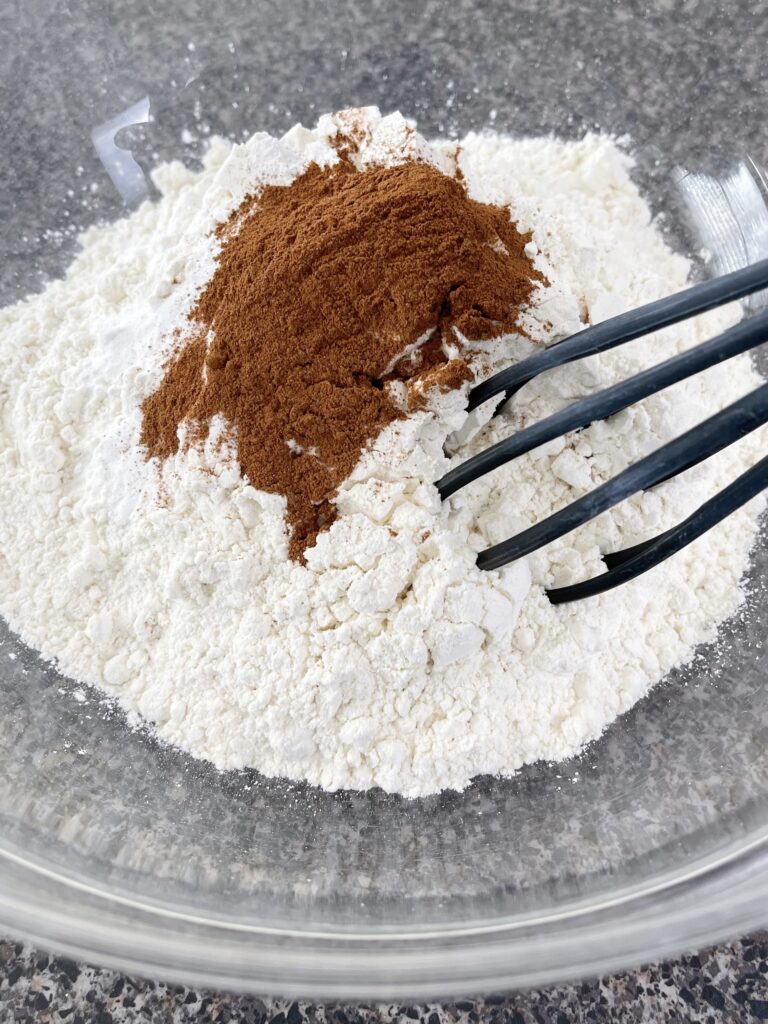 [3] In a separate bowl, add the eggs and beat until they begin to foam on top.
[4] Add the oil, sugar, vanilla extract, and grated zucchini to the eggs and stir to combine.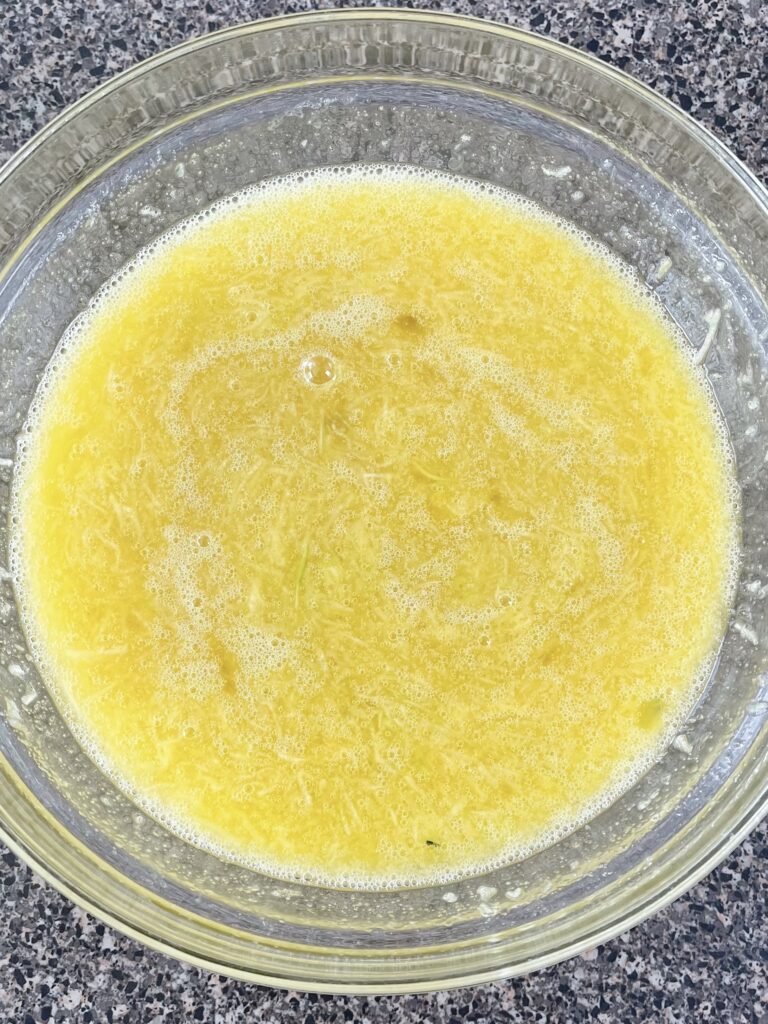 [5] Pour the wet ingredients into the bowl of dry ingredients. Use a spoon or spatula to stir, just until the mixture is moistened. Do not over mix. This will cause tunnels and a coarse texture.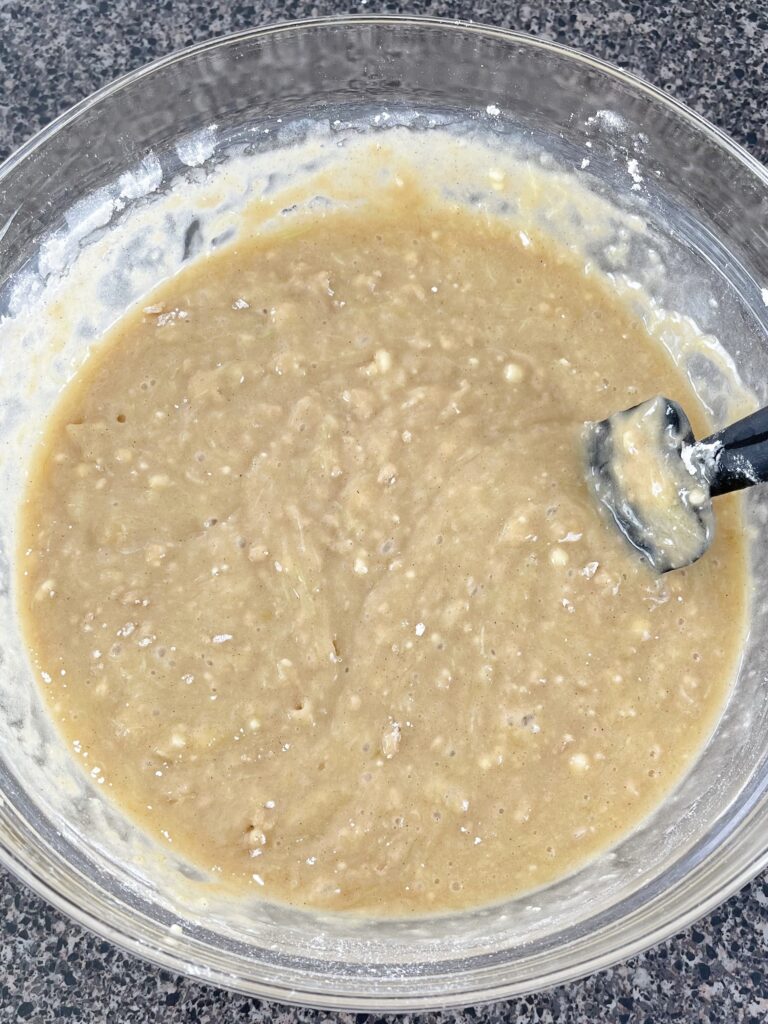 [6] Spray and 8×4 inch bread loaf pan or 2 small 7×3 inch loaf pans with nonstick cooking spray. If desired, coat the inside of the pans with sugar. This will add a crunchy texture to the outside of the bread.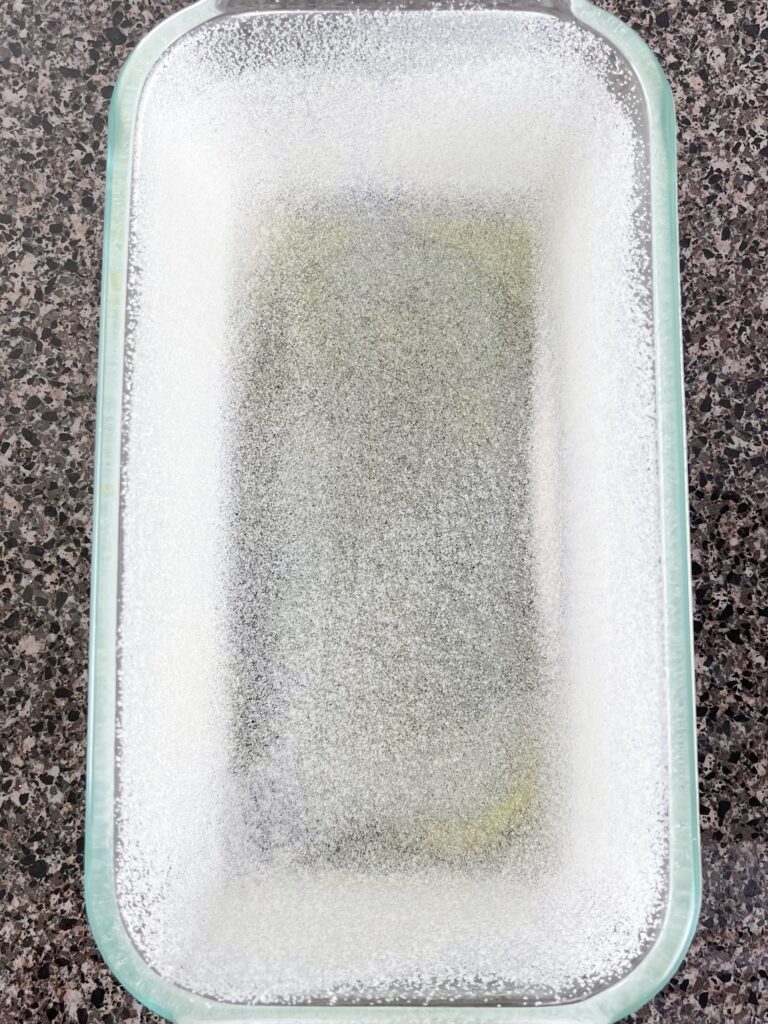 [7] Bake the zucchini bread at 325 degrees for 50-60 minutes for the large loaf or 35-40 minutes for the small loaves. You will know it is done when a toothpick inserted in the center comes out clean.
[8] Allow the bread to cool on a cooling rack, then serve!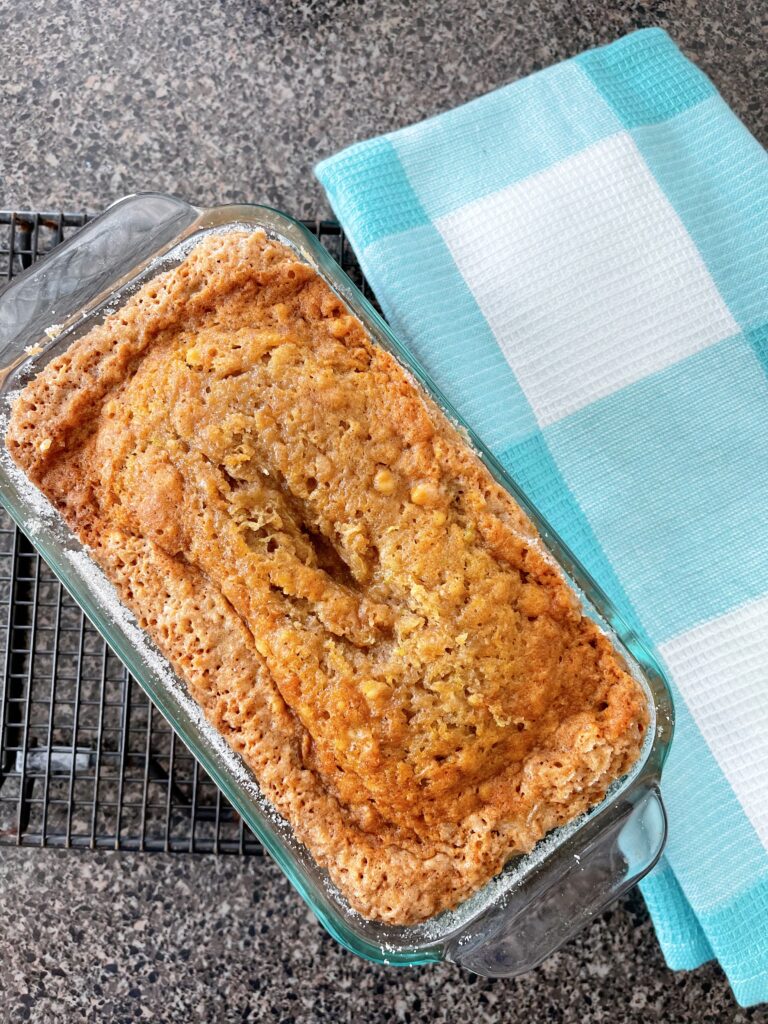 How to Make Zucchini Bread into Muffins?
I have also made this zucchini bread recipe into zucchini muffins with great success! Just add about 1/4 cup of batter to each muffin cup and bake at 325 degrees for about 20 minutes, depending on your oven.
Helpful Kitchen Items
I hope you've found this quick and easy zucchini bread recipe helpful. If you have any questions about the ingredients, mixing instructions, or baking tips/tricks feel free to ask in the comments below!
More Quick Bread Recipes:
Watch the video here: